Login to your account
Remember Me
Register for Free Account
Password (twice) * password strength indicator
How to Write a "Why X" Essay
There are three basic models for a "why school X" essay.
1. The Narrative Model
In a narrative "why school X" essay, you tell a story about your evolving enthusiasm for a school. You might start by saying what first piqued your interest—a comment from a friend, an interview you saw with a dean—and then explain how your interest grew as you did more research. Describe your visit to the school, if you made one, or your conversation with a student or alumnus, if you spoke to one. Conclude with the strongest possible statement of your interest.
Here's an outline with example first sentences:
I first became interested in school X when I came across a YouTube video with the dean/heard about a friend's experience/visited campus for a rugby game.
As I learned more, I imagined taking professor's Y's class/got excited about the specialization in Z.
But it was my conversation with student Q that confirmed my belief that school X would be perfect for me/I was blown away by the helpfulness and friendliness of the students I met on my visit.
I am beyond excited about the possibility of attending school X.
2. About Me, About You
In an "about me, about you" essay, you'll begin by talking about an aspect of your background before explaining how the school will complement your experience and help you fulfill your ambition.
It might look something like this:
I founded my first company in college. (Describe your history of social entrepreneurship.)

[email protected]

will help me bridge my experience with my new ambition for the future. (Describe how Berkeley Law will prepare you to advise startups or some such.)
But Berkeley Law's incomparable program in law, technology, and business is not the only reason I want to attend. (Describe what else draws you to Berkeley Law.)
Given my background in technology and entrepreneurship, I'm convinced that Berkeley Law is the perfect school for me.
You can also put the "about me" me part after the "about you" part.
Note that you're not writing a second personal statement. You're just explaining why the school is a good fit for you, and why you'd be a good fit for the school.
3. The Straightforward Essay
The straightforward essay isn't as sexy as the first two, but it gets the job done. It might look something like this:
Paragraph about your interest in Texas Law's Capital Punishment Clinic
Paragraph about your interest in Texas Law's Entrepreneurship Clinic.
Paragraph about your interest in Texas Law's mentoring program.
Strong Openers
Here are a few examples of openers that work:
When I began to consider studying law, I wrote a list of the qualities that I was seeking in a program.
In this narrative of evolving interest, the author explained how she became more and more convinced that school X had the qualities she most valued.
Four years ago, I found a dog tied to a street sign by a railroad.
In this "about me, about you" essay, the author went on to explain how she developed an interest in animal rights before describing her interest in school X's animal law program.
In 1995, X Law invited the former president of Taiwan, Lee Teng-Hui, to deliver a public speech.
In this straightforward essay, the author went on to describe how X Law's decision to invite Lee despite pressure from mainland China demonstrated its commitment to free speech.
Strong Closers
Telling a school you'll enroll if they accept you is the single strongest move you can make:
X Law is my first choice, and if I'm admitted, I will withdraw my other applications immediately so I can attend.
If you can't promise to marry them, you can still flirt:
I hope I'm given the opportunity to attend X Law.
Many strong essays close with a very short "about me" line:
In everything from my work with Amnesty to my current position at Xenon, I've done my best to support my peers. I hope I get a chance to do the same thing at X Law.
You can also reiterate the reasons you want to go:
I want to go to X Law so I can lie on the law quad and laugh with students like Elle and Vivian. I want to go to X Law so I can work with fellow advocates for asylum seekers. I want to go to X Law so I can learn from Professor Callahan and fight for the next Brooke Windham. Finally, I want to go to X Law so I can become a proud student ambassador, introducing the school to prospective students at home.
As you might have gathered from that last example, enthusiasm really shines through. The best "why school X" essays—the ones that might actually move the needle—feel organic and earnest.
Formatting and Length
If a school doesn't specify, aim for about one double-spaced page, or roughly 250–350 words.
Format your "why school X" the same way you format your personal statement , but write "Interest in School X" in the header, unless the application refers to the essay differently (e.g. "Supplemental Essay One").
Learn about our admissions consulting and editing services .
Lesson Note
No note. Click here to write note.
Click here to reset
Leave a Reply Cancel
You must be logged in to post a comment. You can get a free account here . Duke Law Personal Statement
Mpa personal statement.
After carefully considering my aptitude, interests and the nature of my training, my focus has always been first toward graduate school and then law school. What pulls me towards law is the opportunity to search for the truth and help people through difficult situations. I am a individual who cares strongly about his surroundings and will not be satisfied unless I am impacting the people around me in a positive way. I look forward to practicing law with professional excellence, commitment to fairness, justice, compassion, and the highest ethical standards. I would like to continue to serve my community, especially the
Levy Law Personal Statement
I came to learn how important the legal system is to the sustainability of society as it is essential in upholding contracts, human rights, operation of organizations, and most importantly justice. Courses in my undergraduate studies have improved my analytical and critical skills as well as understanding of human institutions and values, but most importantly helped me to further solidify my career choice. I see myself contributing to society with my law degree in the future by upholding justice and therefore contributing to the creation of economically stable, just, and diverse
Berkeley Law Personal Statement
One of the reasons why I am pursuing a law degree is to fight against the perpetuated injustices in my community back home in Kenya, and those that occur globally. I believe that Berkeley Law is the best school to train me on how to tackle social injustice and public interest advocacy, especially due to its great public interest and international law reputation, which allows students to receive an experimental learning experience by getting involved in Berkeley Law's sponsored clinics. If accepted, I would love to get involved in the International Human rights Law clinic, Policy Advocacy clinic, and the East Bay Community clinic.
Application for FIT Essay
Throughout my high school career I focused on law. Law was not my passion but with a family full of lawyers it is what I
Describe A Time When You Changed Your Mind Essay
From when I was ten until I was fifteen, I wanted to become a lawyer. I've always had impressive public speaking skills, a persuasive personality, and a knack for debate, so it seemed like the perfect fit for me. However, upon a taking a law class my sophomore year, I realized that lawyering might not be exactly what I expected it to be. As I learned about the different laws and the complexities of the court system I was
Why I Want To Be A Probation Officer Essay
Coming from a Middle Eastern background, one is often told what they are going to be in life. With that said, I was told, at a very young age, I was going to be "an attorney that makes a lot of money." Luckily for me, I actually love the field and practice of law. Although seven years is a pretty long time to be in school, I can say with the utmost thankfulness, at least I am not my siblings who were told that they are going to be "a cardiac specialist and a neurosurgeon that make a lot of money." Talk about a lot of years of school in store for them!
Gatorlaw Personal Statement
I can hopefully, make a sound decision that will greatly affect my future. As a college student attending a predominately white institution with thousands of students, it is hard to make solid connections with professionals. Everyone has a life of their own, however, it is important to expand your networking circle and explore different opportunities. I am so appreciative of an opportunity like this for students just like me. Within the program, I aspire to grow academically, professionally and mentally. Interacting with professionals will enable me to build great relationships, which is very necessary to do in the corporate world. I hope to join the GatorLaw program and make a difference in my
George Washington University Research Paper
With having to wait to attend college, I had more time to process what I truly wanted to get from life and my education. While literature is still my true love in academics I now know that I want to parlay that into a law degree once I graduate with my bachelors in English. The George Washington University is one of the finest stages for both degrees. I do not only want to soak in as much as possible when it comes to interpreting anything from Chaucer to Twain, but I also want to ensure that I am correctly equipped for law school. In complete honesty, the only aspect I am not entirely certain of at this point is what type of law I want to be involved with. I am battling between my reverence of education and my heart for the
Texas A & M Personal Statement
After high school, I am going to attend Texas A&M to get an undergraduate degree in public economics and after that I will pursue further education at the Texas A&M Law School. I am going to get a degree in law so that when I graduate I can be a partner in my family's law firm. For the past couple of years I have toyed with the thought of either going to join the marines or being a lawyer but in the end I came to the conclusion that becoming a lawyer was the best bet for me; three generations of my family have done it and I would like to fill their shoes and carry out tradition.
What I have Learned about Myself
While it may initially seem like a stretch to compare having a keen grasp on grade school politics to having the ability to practice law, the two are surprisingly correlative. As the new kid in school, a great way to meet people was through playing sports. So every year, I would go to try-outs, whether I wanted to or not. I often tried out for sports that I had never played before, because each high school I attended offered different sports. Somehow I always made the team, and I ended up playing six different sports on eleven different varsity teams. My teammates also voted me captain of all three sports that I played my senior year. Naturally, I am not suggesting that my high school athletic prowess will be of any assistance in studying law. However, I do believe that being a team player requires positive and productive interaction with other people, which parallels many areas of practicing law. For example, the success of an attorney often depends largely on how well he/she is able to interact with co-counsel, opposing counsel, witnesses, clients, investigators and anyone else involved in a case. Having spent all of my formative years on athletic teams, a pastime that I have continued through college, I feel
Unf Personal Narrative
I never wanted to be a lawyer. All my life I have had one passion – a passion so fervent and ingrained in my entire being that I never considered doing anything else. For as long as I can remember, I have loved nothing more than the written
Judge Barefoot Sanders Law Magnet
Ever since I can remember I wanted to become a lawyer. I didn't know what exact practice I wanted to do, but I knew belonged in a court room. When I was in middle school, I started the first debate team at my school because I researched and discovered that debating could help me become an effective attorney. My 8th grade year I researched the best high school in the Dallas Independent School District that could prepare me to become a lawyer; that turned out to be Judge Barefoot Sanders Law Magnet. JBS Law Magnet required their students to apply in order to attend. Their application process was rigorous; I had to compile a folder of essays and work I did over the years, write two times essays, and have an interview. After I did all of this, a
Why I Chose Cosmetology
As a child, I always thought that it was my assignment in life to become an attorney. At least that's what my parents said. But not me! I was always into the arts, singing; although I can't, dancing, producing mini shows, or whatever I could do to express myself creatively. Unfortunately my parents were not convinced that the arts would get me far in life, so they pushed me down the college track. Even the high school guidance counselors saw the leadership in me. Surely, she's going to college and becoming a lawyer. So I tried it. Although surrounded by the uncertainty, but these people have my best interest at heart so why not? Except when I got there, I was not passionate about it at all! There started this search of who am I and what is it
The Importance Of Being An Older, Non-Traditional College Student
Being an older, non-traditional college student with 36 years of life experience behind me I thought I had my life figured out. Academically, I would take the degrees that I already have, coupled with the joint Bachelor's degree I am about to receive from St. Mary's University, go to law school earn my J.D. Become a practicing attorney and watch the life I have always wanted start to unfold. When given this assignment however, I began to seriously question myself about my passions in life and an immense dissonance overwhelmed me. Nearing 40 years old, I have felt for some time, that I should have in order what I want to do with my degrees and my life for that matter. If I was honest with myself, I do not and therefore, began to do a lot
How To Argue A Career In Jonathan Harr's A Civil Action
It's not always case-breaking finds at one o'clock in the morning, exhilarating oral arguments or massive jury trials. Instead, days are spent crafting discovery plans, drafting and editing briefs, receiving criticism from colleagues, outlining arguments and reading filings from opposing parties all while trying to balance the multitude of other aspects of daily life. A Civil Action addressed this truth. It addressed the financial difficulties certain career paths can take and also addressed the effects a legal career can have on personal relationships. It is, of course, difficult to generalize the application of one story to the entire field, but a realistic understanding is more useful than ideas of grandeur. Knowing this reality prior to really beginning my undergraduate career allowed me to remain focused, develop the skills I needed, and maintain a realistic understanding of how to prepare for law school. Every class I completed, every group I participated in and every job I've held has been in furtherance of my goals to become an attorney. This lesson from A Civil Action helped provide a necessary
Related Topics
"Why Law School X" Essays
Do law schools care about so-called "demonstrated interest"? (You may remember that from when you applied to college. Northwestern undergrad cares a LOT about demonstrated interest. UVA undergrad does not and wishes you would knock it off with the Why UVA essays.)
The biggest area where demonstrated interest comes up for law school admissions is in the essays and with interviews (when offered).
Here's my rule:
If a law school wants to know "Why School X" in an essay, they will ask you to address that either in the Personal Statement prompt or in a dedicated optional essay. If a school doesn't ask, it doesn't care. It's that simple, really. They could easily ask if they wanted to. If they don't, they're very happy for you to spend your permissible word count in other ways.
For interviews, ALWAYS have a succinct "Why School X" answer ready to go.
Here's an example from Duke that makes it really obvious. This is a prompt for one of their optional essays:
You may submit an essay providing additional information about why you have chosen to apply to law school in general and Duke in particular. We are interested in the factors that have prompted your interest in a legal career and the ways in which you think Duke can further that interest.
Columbia Law School could stand to be a bit more explicit, but they want a Why Columbia element in the main personal statement. Note that it's not just "Why JD," but "Why JD at Columbia," so read those kinds of details carefully. Here is how they have worded it in years past:
We are curious about your interests, goals, and aspirations and how the J.D. program at Columbia can help you achieve these. You are encouraged to think about the contributions you hope to make to both the Columbia community and the legal profession while considering your personal, intellectual, and professional background and any relevant information that you may not have otherwise conveyed through your other application materials."
NYU's is also a bit opaque, but I think it qualifies for Why School X as well (although optional, not required as at Columbia). Here's the Personal Statement prompt:
Because people and their interests vary, we leave the content and length of your statement to your discretion. You may wish to complete or clarify your responses to items on the application form, bring to our attention additional information you feel should be considered, describe important or unusual aspects of yourself not otherwise apparent in your application, or tell us what led you to apply to NYU School of Law."
There are also other, rather baroque ways of asking "Why School X." Penn Law School's optional prompt is an example:
These are the core strengths that make Penn Carey Law the best place to receive a rigorous and engaging legal education: genuine integration with associated disciplines; transformative, forward-looking faculty scholarship; highly-regarded experiential learning through urban clinics and our pro bono pledge; innovative, hands-on global engagement; and a manifest commitment to professional development and collegiality. These qualities define Penn Carey Law. What defines you? How do your goals and values match Penn Carey Law's core strengths?
They're basically asking you to write a "fit" essay, i.e. why you and Penn are a good fit. That's another way of asking "Why Us?"
Related: Why School X optionals are the only optional essay type I consider quasi-required, because it's not a good look if they expressly invite you to talk about why you're interested in them and you have absolutely nothing to say. But if you're just going to regurgitate stuff from the website without giving it any real thought, skip it. Nobody wants to spend extra time to read a "meh" essay that's not even required. (Related: If you're not giving it any real thought, why are you applying?)
Also related: If you can make one of the virtual admissions events to get a better sense of the school, go ahead and do that. They keep track of who attends.

Choose Your Test
Sat / act prep online guides and tips, why duke essay: 4 tips for a great essay.
College Essays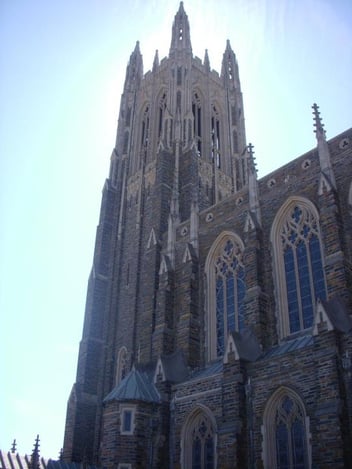 Are you hoping to become a Blue Devil? The Why Duke essay is a small but important part of your Duke application. This is the place where you explain exactly why you love Duke so much. However, there are thousands of students who want to attend Duke, and only a small percentage of them get in. What can you do to make sure your Why Duke essay sets you apart and helps you get accepted?
Keep reading to learn what the Why Duke essay prompts are, exactly what Duke is looking for when they read them, and what you should write about to and convince Duke you'd be an asset to their school. We also include a Why Duke essay example so you can see what an actual essay response looks like.
The Why Duke Essay Prompts
The Why Duke essay prompt is o ne of several essay prompts you'll need to answer in your Duke application. You can learn more about the other Duke essays in our in-depth guide . (You can also get more information about how to answer the "Why This College?" style essay prompts here. )
Here's the Why Duke essay prompt:
What Is the Purpose of the Why Duke Essay?
Why does Duke require applicants to answer this essay? What are they really looking for in your response to "why Duke"? Let's analyze these prompts. No matter which schools you're applying to, the " why this school " prompt is probably the most common prompt you'll on college applications. Why? Because colleges want to see that you really want to attend their school.
Students who love the school they attend and feel that it's a good fit are more likely to accept an offer of admission, be interested in their studies, take advantage of what the school offers, and give back after they graduate. Basically, Duke and other schools which include this prompt are looking for students who will take advantage of all the unique opportunities they offer so they have the biggest impact at the school and when they're alumni.
If you show that you really love Duke and are ready to make the most of your time there, it makes admissions officers feel more confident you're going to have a significant and positive impact on their school.
If you can't give any compelling reasons for choosing Duke or you don't seem to have done much research on the school, that makes Duke worry that you'll only do the bare minimum in college or have much of an impact during your time at Duke or afterwards. Additionally, Duke asks you to write this essay to make sure you and their school are a good fit for each other. If you use this essay to talk about majors, classes, internships, study abroad options, etc. that Duke doesn't offer, the admissions team may be hesitant to offer you a place at Duke since it may not be the best place for you to reach your goals.
Basically, the purpose of this essay is twofold: Duke wants to make sure you know and value what they offer, and they also want to see how you're going to make use of these opportunities to reach your goals for the future.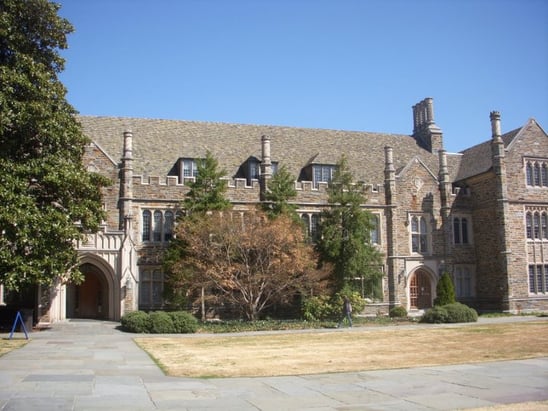 What Should You Write About in Your Why Duke Essay?
Because Duke has so many opportunities to offer students, there are many ways to approach this essay topic. Here's a list of potential ideas:
Majors, minors, certificates, and/or classes Duke offers that you're especially interested in. This also includes Program II, where you can design your own individual degree program.
The Focus Program, which lets first-year students take classes on unique topics.
Duke professors whose work you admire and with whom you'd like to study or conduct research.
Duke's Service Learning or DukeEngage programs which give students the opportunity to provide services to communities in need.
Clubs or sports teams that you'd be interesting in joining.
The Duke Startup Challenge which helps students who want to be entrepreneurs.
Research opportunities you'd like to have (the more specific you can be, the better).
Internship opportunities Duke offers.
Duke students or alumni you've met who you admire.
Financial aid opportunities Duke offers that make it possible for you to attend.
In your response, you should choose about one or two reasons why you think Duke is the best school for you. For each reason, you should describe what Duke offers and connect it back to your interest and skills to show how you're a good match for the school.
For example, you could write that you've always been interested in global health, and you have an idea for an invention/idea that could improve global health in developing countries. You want to attend Duke to take advantage of the Duke Startup Challenge to get your product out there, then participate in DukeEngage or a similar program Duke offers to try the product out in the field. Or, you may be a mechanical engineering student who wants to work with a specific professor at Pratt and take advantage of the research opportunities Duke offers to study thermal and fluids systems.
Remember to be as specific as possible to show Duke that you've done your research, and show both what you care about/want to do with the rest of your life and how Duke can help you get there.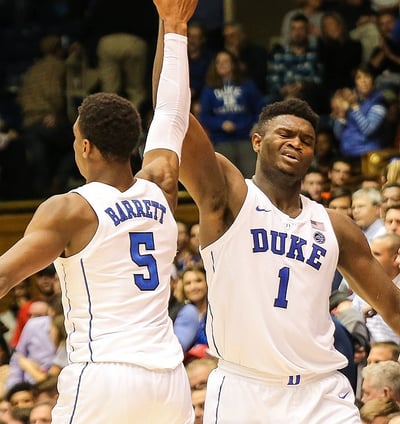 Look: we get it. Duke basketball is AMAZING. But don't talk about it in your "Why Duke?" essay. Save it for Cameron Stadium. (Keenan Hairston/ Wikimedia )
A Note About Duke Basketball
Duke's basketball team has an extremely dedicated fan base, and many students choose to go to Duke at least partly because they love the basketball team. However, we strongly discourage you from using this essay to discuss your love of Duke basketball.
There are several reasons for this . First, many, many applicants mention the basketball team as a reason they want to attend Duke, so you won't make your essay unique or memorable if you give the same reason most other people do. Second, Duke is foremost an academic institution, and it wants students who are dedicated to their studies. Duke classes require a lot of work, and if you give the impression that all you'll be doing at Duke is waiting hours in line so you can be the first one in Cameron Stadium for each game, they may wonder if you'll succeed at the school.
So write about something other than the basketball team, and then once you get in, feel free to paint yourself blue and join the other Cameron Crazies.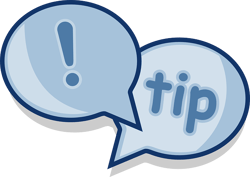 Tips for Writing a Great Why Duke Essay
No matter how you decide to answer the "Why Duke" prompt, here are four tips you should keep in mind to make sure you stand out from the crowd and show Duke that you're a student they want to have at their school.
#1: Do Your Research
Before you start writing, you should know a lot about the opportunities Duke offers and why you want to go there. Here are some places to start your research:
Duke website
Duke majors, minors, and certificates
Course catalog
The Duke Chronicle (school newspaper)
Duke internship opportunities
Duke research opportunities
Campus visit
Meeting with an alum or current student
Meeting with a professor
#2: Be Specific
From your research, you now have multiple reasons as to why Duke is a great school for you. Choose one or two of them to write about in your essay. The more specific you can be when answering the "Why Duke" prompt, the better. Don't just say that Duke has great classes, smart professors, and an interesting student body. Most schools have that, and the people reading your essay will wonder if you're using an identical essay for every school you're applying to.
Instead, try to mention opportunities only Duke can provide, such as specific professors, course names, extracurriculars, or research programs. The things you discuss should be things your other top schools don't offer, things that really make Duke stand out.
#3: Show Your Passion
Duke students are a passionate bunch, and Duke wants students who care a lot about their studies and their school. A generic statement like, "I am impressed by Duke's strong engineering programs" doesn't tell the school anything about you or help you stand out from other applicants.
Why does the engineering program make you so excited? How do you want to use your engineering skills in the future? Write about those things instead. Showing a passion that's unique will help differentiate you from other applicants and show Duke that you'll take your studies seriously.
#4: Make Every Word Count
The word limit on this essay means that it's going to be very short, so you want to get the most out of those words. Start with an outline of your main points: why you want to go to Duke and how you'll make the most of those opportunities at the school and after graduation, then expand from there until you hit 250 words.
This isn't the essay to tell an in-depth story about your childhood or go into flowery descriptions. Instead, make your main points strong and don't worry about adding too many embellishments to the essay.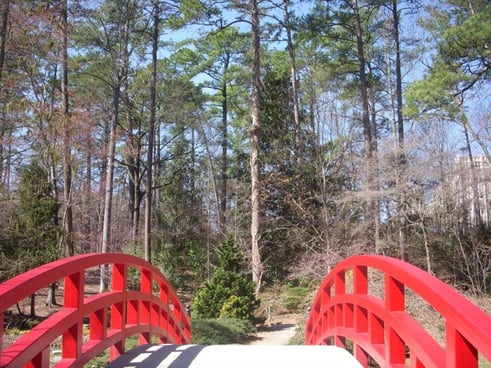 Why Duke Essay Example
Sometimes the best way to understand what a great Duke essay looks like is to look at an example. Below is a Why Duke essay example, followed by an explanation of what makes it stand out.
- Calvin Thompson
What Makes This Essay Work?
This essay is strong in three key ways:
Shows Passion: It's clear that this student loves Duke. From gasping at his first look at campus to his mouth almost watering at the thought of going there, he's clearly committed to the school.
Mentions Specific Details: This is a short essay, but the writer still manages to mention multiple professors, programs, and subjects Duke has that he's interested in. That shows he did his research and definitely isn't using the same generic essay for each school he applies to.
Shows a Plan for the Future: His plans for the future (education + business) aren't super specific, but that's fine since most students start college don't know exactly what they want to do in the future, and Duke doesn't expect you to have everything figured out already. However, he has a plan to get started and see where those interests take him, which shows motivation and initiative.
Summary: Writing a Great Why Duke Essay
The Why Duke essay is a key part of your Duke application since it lets the school know why you want to go to Duke, what you want to get out of your time there, and how Duke will prepare you for the future. In 250 words or less, you need to explain why Duke is the school you want to attend.
There are many ways to answer the prompt, but you should always make sure to do your research on the school, use specific examples, show your passion for the school, and make every word count.
What's Next?
Want to know how to answer the other Duke essay prompts? Check out our guide on the Duke essays for everything you need to know!
Is Duke an Ivy League School? Learn more about the Ivy League and whether Duke is part of it by reading our guide to Ivy League schools .
Want to stand apart from other Duke applicants? Learn how to score a perfect 1600 on the SAT , so you can increase your shot at getting into the school of your dreams!

Want to write the perfect college application essay? Get professional help from PrepScholar.
Your dedicated PrepScholar Admissions counselor will craft your perfect college essay, from the ground up. We'll learn your background and interests, brainstorm essay topics, and walk you through the essay drafting process, step-by-step. At the end, you'll have a unique essay that you'll proudly submit to your top choice colleges.
Don't leave your college application to chance. Find out more about PrepScholar Admissions now :
Christine graduated from Michigan State University with degrees in Environmental Biology and Geography and received her Master's from Duke University. In high school she scored in the 99th percentile on the SAT and was named a National Merit Finalist. She has taught English and biology in several countries.
Student and Parent Forum
Our new student and parent forum, at ExpertHub.PrepScholar.com , allow you to interact with your peers and the PrepScholar staff. See how other students and parents are navigating high school, college, and the college admissions process. Ask questions; get answers.
Ask a Question Below
Have any questions about this article or other topics? Ask below and we'll reply!
Improve With Our Famous Guides
The 5 Strategies You Must Be Using to Improve 160+ SAT Points
How to Get a Perfect 1600, by a Perfect Scorer
Series: How to Get 800 on Each SAT Section:
Score 800 on SAT Math
Score 800 on SAT Reading
Score 800 on SAT Writing
Series: How to Get to 600 on Each SAT Section:
Score 600 on SAT Math
Score 600 on SAT Reading
Score 600 on SAT Writing
Free Complete Official SAT Practice Tests
What SAT Target Score Should You Be Aiming For?
15 Strategies to Improve Your SAT Essay
The 5 Strategies You Must Be Using to Improve 4+ ACT Points
How to Get a Perfect 36 ACT, by a Perfect Scorer
Series: How to Get 36 on Each ACT Section:
36 on ACT English
36 on ACT Math
36 on ACT Reading
36 on ACT Science
Series: How to Get to 24 on Each ACT Section:
24 on ACT English
24 on ACT Math
24 on ACT Reading
24 on ACT Science
What ACT target score should you be aiming for?
ACT Vocabulary You Must Know
ACT Writing: 15 Tips to Raise Your Essay Score
How to Get Into Harvard and the Ivy League
How to Get a Perfect 4.0 GPA
How to Write an Amazing College Essay
What Exactly Are Colleges Looking For?
Is the ACT easier than the SAT? A Comprehensive Guide
Should you retake your SAT or ACT?
When should you take the SAT or ACT?
Stay Informed
Get the latest articles and test prep tips!
Looking for Graduate School Test Prep?
Check out our top-rated graduate blogs here:
GRE Online Prep Blog
GMAT Online Prep Blog
TOEFL Online Prep Blog
Holly R. "I am absolutely overjoyed and cannot thank you enough for helping me!"
Personal Statements
Dean Interviews
TLS Stats
TLS Programs
TLS Guide to Personal Statements: Table of Contents Foreword Chapters: 1 2 3 4 5 6 7 8 9 10 11 12 13 14 Appendixes: A B C D E F G
Appendix B: 'Why Our School?' Essay
Published November 2009
Some law schools, such as the University of Pennsylvania and the University of Michigan, ask you to write a short statement (in addition to a personal statement) detailing why you wish to attend their school. You should consider this a question you need to answer in all of your applications. It is harder than ever to be accepted to law school, and tailoring each application has become the practice of the most serious candidates. Tailoring your statement helps you connect with the people reading your application. It demonstrates that you want to be part of their program specifically. If you send the same statement to eight schools, you are sending the message that they have to want you and be willing to fight for you. The committee will be more willing to risk accepting you if they think you really want them and that you will be truly thrilled to go there. The committee wants you to give them specific reasons for why you two are a good match. You must use your rhetorical skills to convince them they want and need you in their program. Don't make them do the work of analyzing why you two would be a good fit. Grab this opportunity for yourself; otherwise, the committee might not expend the mental effort needed to match you to their program. Former dean Robert Berring of UC Berkeley Boalt Hall offers the same advice:
Research the law schools you are considering. If there is one law school that you care about, research that school and write a personal statement tailored to that school. Go to their website, ideally visit the law school, and then you can truly discuss why you want to attend that school, be part of a particular program, or study with a certain professor. While this requires extra work, it is worth it if you really want to get into a particular law school…it makes a difference when I can tell an applicant really wants to attend Boalt.
You are essentially marketing yourself to each law school, whether you choose to put a kinder spin on that or not. Business school applicants know they're marketing themselves; marketing is an important part of their world. Lawyers often call marketing "rhetorical skills," but they are essentially the same concept: to convince someone else to think what you want them to think, by using gentle psychological manipulation, appeals to certain values, and clear logic.
The more you can find out about each individual program, the better off you'll be to explain "Why Our School." There are many ways to find out about a program, and to find a place in that program for yourself. For example, you could read or skim a book that genuinely interests you by one of the law school professors and make a case for why he or she is the one you want to teach you about X. You might email this professor to thank them for their book and perhaps ask them a question about their methodology: "I just finished your book, X, and I wanted to write to let you know that I thoroughly enjoyed it. It made me change the way I think about X. I've been thinking about the related problem of Y, and I'm wondering if you might be able to recommend an article or book on this topic." Do not say to Professor So-and-so you're applying to law school; keep the focus on him and his work. You could then write in your application that you were so inspired by Professor So-and-so's book, X, that you struck up an email correspondence, in which you discovered you were both interested in Y, and it would be an honor to have a chance to get to work with this law professor whom you admire. In the course of all this, you probably will get inspired and probably will genuinely be interested in this topic. This is one example of how you might create a valid reason for the admissions committee to accept you. Someone on the committee might even chat with Professor So-and-so, who might encourage the committee member to admit you. You can also discover specific reasons for wanting to attend a particular institution by contacting alumni from that law school (martindale.com is a good internet source for finding attorneys and where they attended law school). Asking an alum for a short informational interview can yield helpful specifics about your preferred school.
Note that even schools without a "Why Our School?" essay will read this type of essay as an addendum. Dean Jason Trujillo of the University of Virginia School of Law confirms this: "Applicants can and do submit 'Why UVA' essays all the time. We just do not specifically ask for them." Dean Trujillo also confides, "I also get a number of "Why X Law School" essays all the time, where X is (accidentally) not Virginia Law. That is a sure way to get yourself wait-listed or rejected."
An ideal "Why" essay will show that your knowledge and interest of the school goes far beyond the surface. The following "Why Penn" essay was written by a candidate who was accepted to Penn with just a 3.3 GPA (but a 177 LSAT score). This sample "Why Penn" essay details the applicant's visit to Penn. It provides strong reasons why Penn is the ideal law school for this candidate, and it assures the Penn admissions committee that this student would attend if admitted (which he did). A well-written "Why Penn" essay can definitely make a difference for borderline applicants. Here is an example of a strong "Why Penn" essay:
"What if those prospectives, up there, fell through the floor? Would Penn have a duty to them that would be different from Penn's duty to you? They haven't paid tuition–I bet they haven't even paid their application fees yet!" That hypothetical, posed by Professor Eric Feldman during a Torts class, drew laughter from the students and eight visitors (including myself) who were present. After the chuckling died down, three students responded to the question seriously (unfortunately, no one seemed to think Penn would have much of a duty to us poor, injured prospectives), and Professor Feldman went on from there to another hypothetical. Throughout class, students were well prepared, and they actively and intelligently participated in the discussion. Both students and professor showed evidence of what I am most looking for in my law school experience: a rigorous, intellectual inquiry into the law that takes place in a collegial, and relatively relaxed, atmosphere. Other students I spoke to and observed that day solidified my impression. So did the conversations I had with my friend, Priya, Penn Law '08. She spoke glowingly about the academic and theoretical foundation she received at Penn and the advantages it gave her during clerkship, in corporate law, and now, in the Philadelphia D.A.'s office. Priya also gave rave reviews to Penn's professors (Geoffrey Hazard, in particular) and the atmosphere of the school. I have visited schools where students were relaxed and happy, and I have spoken to students at others where the academics were intense and rigorous. Penn Law is the only place I have personally encountered that has all those characteristics simultaneously, and, largely because of that, Penn is my first choice for law school.
Among the many other attractive aspects of Penn is that it demonstrably considers public service as something more than an afterthought. I have heard nothing but positive reviews of the public service requirement, and I am also interested in completing for-credit public service, through an offering such as the Interdisciplinary Child Advocacy Clinic. Penn's overtly interdisciplinary approach to law is also appealing, since I have practical goals involving cross-disciplinary work. My wife is an Ob/Gyn here in Delaware, which has a developing medical malpractice insurance crisis, and I am interested in supplementing my legal education with courses like "Economics of Health Care and Policy" at Wharton in hopes of one day contributing to a solution.
My wife, and my family in general, represent another major reason why Penn Law would be the ideal place for me to pursue my legal education. We have lived in Boston, New York City, and the Bay Area of California, but Dover, Delaware is where we have made our home. We are deeply involved in the community and have established strong friendships here. My wife has recently become a partner in her medical practice, and would prefer not to start her career over somewhere new. If nothing else, there is one very practical consideration tying us to the area: if my wife were to leave the state, she would be charged a malpractice insurance premium to cover hypothetical lawsuits that could be brought against her regarding any of the deliveries and other surgeries that she has performed here over the past three years. That premium would cost us, personally, over $75,000.
I realize that, if admitted, I would need to find an apartment closer to the school than our home is. But the University of Pennsylvania Law School is the only institution where I can get a top-quality legal education without tearing up the roots we have worked hard to put down during our years in Dover and also avoid putting the family in debt far beyond just the cost of law school. I am truly lucky, therefore, that Penn Law is also the school I am most excited about attending. In fact, if admitted, I wouldn't even sue if I were to somehow fall through the floor of a lecture hall during one of Professor Feldman's Torts classes.
Why Michigan?
1. Law in the Casbah
I am applying to the University of Michigan Law School for both academic and personal reasons. First, Michigan offers academic programs that few other law schools have. I plan to pursue a JD/MA with Middle Eastern and North African Studies. Michigan's program in this field is simply unparalleled. In addition, due to my work with my non-profit organization as well as my own personal experiences, I am interested in studying sexual harassment law in an international setting. There are few legal scholars with an expertise on the rights of sexual assault or harassment victims in a global setting, and fewer still with the knowledge of Catherine MacKinnon. I believe the ability to study with Professor MacKinnon would be an exceptional opportunity to further both my academic and career goals.
I also have personal reasons for my application to the University of Michigan. I am originally from the Midwest, and I would prefer to stay in the region for law school. Moreover, I took the opportunity to visit the law school's campus and I was thoroughly impressed not only by the quality of students I encountered, but also by the collegiality I saw in the student body. I found the University of Michigan to be a place where brilliant, motivated students pushed themselves to succeed and wanted to see their classmates thrive as well. This is the type of law school environment I hope to experience.
Beyond the opportunities the University of Michigan offers to me, I believe I would add a unique and welcome voice to the school. I had the opportunity to live, work, and study in multiple countries, including Morocco, Jordan, Tanzania, and Korea. Few people take or have such opportunities, and seldom do such people come from rural Iowa. I believe my unique experiences and background would greatly contribute to the diversity of the law school.
Having spent the majority of my life in New York City, I am the shameful owner of a state identification card that states in bold capital print: non-driver. As such, accessibility and public transportation are important factors for me in deciding where to attend law school. After speaking with several alumni and a current sociology professor at the University of Michigan, I feel that Ann Arbor is a happy median between being stranded on campus and the bustle of an overcrowded city. Location is only one of several reasons why the University of Michigan Law School is my top choice.
In regards to academics, the Child Advocacy Law Clinic and the Children's Rights Appellate Practice course are of particular interest. The clinic and appellate practice course offer amazing opportunities to gain experience in litigation and even more so the chance to impact a child's life. My interest in child advocacy was piqued during a Child and Family Studies course called Violence in the Family at Stony Brook University; it was taught by a former child advocate. My own history with a less than ideal upbringing also lends to my attraction to the clinic. I believe that my experiences allow me to sympathize and relate with a diverse population, qualities that make me a suitable candidate for the clinic.
There of course the usual reasons why I would like to attend the University of Michigan Law School, such as the impressive history, architectural beauty, and collegial environment. However, it was the summer start program and dual degree option in social work that proved to be the tipping point in my decision to apply as an early decision applicant. The summer start program allows flexible first year class scheduling, the opportunity to take several electives, and time to settle into Ann Arbor. As for the dual degree option in social work, it was refreshing to find that simultaneous acceptance to the master's program in social work and law school is not necessary.
» Continue to Appendix C: Yale 250s « Back to Appendix A: Reach School Risk-Taking
Law School Admissions
Law Schools
Law Students
Terms of Service
Privacy Policy
Copyright Policy
Career Coaching
Boston College Career Center Blog
Law School Application Supplemental Statements: Q&A with Duke Law School
Law school applicants know that they have to submit a personal statement as part of their application, but what about additional, supplemental statements? How should applicants approach those?
Mark Hill is Senior Director of Admissions at Duke School of Law . He's here to provide some to answer some common questions and provide important insight about supplemental application essays.
Q: In addition to the personal statement, there are a number of required or optional "supplemental" essays that law school applicants can write. Can you provide an overview of the main supplemental essays?
A: Most commonly, you'll see a specific opportunity to talk about your interest in the particular school, and to discuss your personal and life experiences and how they might contribute to the student body. I guess the cool kids call these "Why x" and diversity statements.
Q: Is an essay really optional if the application says it's optional?
Speaking solely for Duke: yes, it is optional. I'd rather not read an essay written out of a sense of obligation when the applicant doesn't really have anything to say. That said, we give these opportunities because the information is helpful, and may not be directly addressed in the personal statement. So if you have something to say and don't write an optional essay, you are missing a chance to help us learn about you.
Q: How do you suggest applicants approach writing a diversity statement?
A: Our prompt for this question is quite long because we want people to feel comfortable approaching it from a wide variety of perspectives. It's a great chance to tell us more about how your life experiences and background have shaped the way you see the world, and how you might bring that perspective to bear in the law school community.
Q: What about the "why X law school" statement? What do you look for in that essay?
A; It's especially nice when the specific things about the school in this essay connect with other parts of the application. (E.g., it carries more weight if you say "I'm really interested in Duke's Immigrant Right Clinic" when you've had related experiences.) Sometimes it seems like people are just picking a random list of professors or courses to plug into their template, and that is less effective.
Q: When is it necessary to write an addendum essay?
A: Mainly to explain or clarify parts of your application (why that one semester's grades were lower, why your mixed LSAT scores don't fully represent your best performance, why there's a gap in your resume, etc).
If you have additional questions for Mark, send him an email , and be sure to learn more about Duke Law!
Be sure to also schedule an appointment to review your supplemental statements and other application components.
Share this:
0 comments on " law school application supplemental statements: q&a with duke law school ", leave a reply cancel reply.
Fill in your details below or click an icon to log in:
You are commenting using your WordPress.com account. ( Log Out / Change )
You are commenting using your Twitter account. ( Log Out / Change )
You are commenting using your Facebook account. ( Log Out / Change )
Connecting to %s
Notify me of new comments via email.
Notify me of new posts via email.
Already have a WordPress.com account? Log in now.
Follow Following
Copy shortlink
Report this content
View post in Reader
Manage subscriptions
Collapse this bar
Sample why X Essay?
Can anyone point me to a sample "why X" essay? I was able to read a lot of sample personal statements before writing my own, but googling "why X essay" didn't return anything (understandably). TIA.
http://www.top-law-schools.com/writing-effective-why-x-addendum.html
There are samples in this post
Awesome, thank you!
happy to pm you one I just wrote if you're interested
Yes please! I would appreciate that.
Can you PM it too or do you not have it anymore lol??
really not trying to drive to the campuses that i'm applying for, but i suppose that is somewhat necessary to give you some good topics
This may be a stupid question, but are y'all titling your "why X" essays "Why X"? Or are you coming up with some other title?
I think I'm going to call mine "supplemental statement of intent" or something like that. A bit more covert.
About Community
0L Students
Refreshing status checkers
Ranked by Size
Home — Application Essay — University — Duke University School of Law

Duke University School of Law
Internship application for future studies in law.
In the current paper I will write about summer internship application for JAG Solicitors; the topic is internship essays. Within internship application essay example I share my academic interests and experience that I want to have due to the internship program.  Dear Ms Stone, It…
The Third Tunnel: College Admission Essay Sample
Recently, I found myself seventy-two meters underground, in a North Korean invasion tunnel discovered not fifty kilometers from Seoul. The tunnel is wide enough for ten thousand armed soldiers to pass through in an hour, but not so high that someone tall needn't occasionally stoop….
Feeling stressed about your essay?
Get professional help in 5 minutes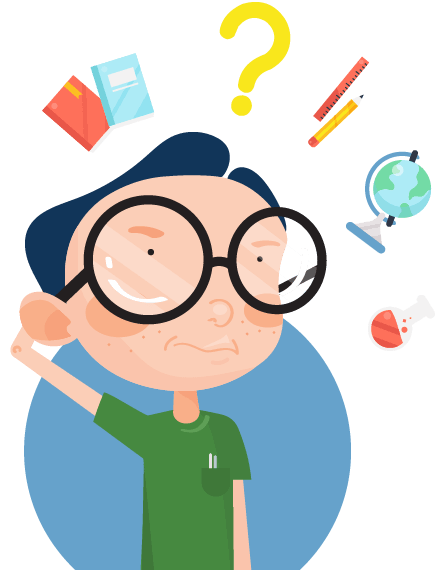 — EST. 1868 —
666 Students
210 Science Dr, Durham, NC 27708
Selected filters
We use cookies to personalyze your web-site experience. By continuing we'll assume you board with our cookie policy .
We can help you get a better grade and deliver your task on time!
Instructions Followed To The Letter
Deadlines Met At Every Stage
Unique And Plagiarism Free
Speak with an Accepted admissions expert for FREE!
Accepted Admissions Blog
Everything you need to know to get Accepted
July 19, 2022
​​How to Get Into Duke Law [Episode 481]
Podcast: Play in new window | Download | Embed
Subscribe: Apple Podcasts | Google Podcasts | Spotify | Android | Stitcher | TuneIn
Hear about possible changes to the law admissions process and how to get accepted [Show Summary]
Mark Hill, Assistant Dean of Admissions at Duke Law, has worked in admissions for twenty years. In this episode, he shares his thoughts on how law schools will be affected by a potential recession and the possible elimination of a test requirement . Mark explores how applicants, especially those hoping to get accepted to Duke, should handle the shifting landscape.
(Please note: Between the recording and publication of our interview, Mark Hill was promoted to Assistant Dean of Admissions at Duke Law. The recording has his old title; the show notes reflect his new title.)
Interview with Mark Hill, Assistant Dean of Admissions at Duke Law [Show Notes]
Thanks for joining me for the 481st episode of Admissions Straight Talk . Are you applying to law school this cycle? Are you planning ahead to apply to law school next year or later? Are you competitive at your target programs? Accepted's Law School Admissions Quiz can give you a quick reality check. Just go to accepted.com/law-quiz , complete the quiz, and you'll not only get an assessment but also tips on how to improve your qualifications and your chances of acceptance. And it's all free.
I'm delighted to have an Admissions Straight Talk , Mark Hill, Assistant Dean of Admissions at Duke Law . Mark earned his bachelor's degree in Cultural Anthropology from Duke, and then later earned a master's in Higher Ed from Northwestern, where he also served as Assistant Director of Admissions. In 2002, joined Duke Law as an Admissions officer. Since 2013, he has served Duke Law as Senior Director/Assistant Dean of Admissions.
Can you give us an overview of the more distinctive elements of the Duke Law School JD program? [2:21]
The way that I think about it, there are two elements that characterize Duke. One is that we're among a handful of really top-tier national law schools with students who come from all over and have really great job prospects all across the country. Most of our grads don't stay in North Carolina. They're looking elsewhere. There's a handful of law schools like that.
The other thing that makes us distinctive is that we have a relatively small class size. We're in a smaller city and so we're a smaller school. We can really give individual attention to students. We help everybody who comes here craft their own course through the opportunities at Duke to get to where they want to end up.
Because it's a smaller school and a smaller city, we really attract folks who are intending to be full-time law students. They're focused on engaging with one another and with their professors. I suppose it's not for everybody, but for people who want that kind of full-on focused experience, it can be really great.
I've often mentioned a couple of distinctive dual degrees. We have two JD/LLM degrees that can be completed in the three years that it would take to do a JD so they don't add any additional time. You can get a really good concentration and an LLM focusing either on international and comparative law and all the spectrum of the things that means from public law to finance and corporate transactions. The other one focuses on law and entrepreneurship. Maybe you want to be a lawyer who works in the startup space or who works with venture capital. Maybe you have entrepreneurial ideas of your own. Maybe you just want to work for law firms that help provide legal services to those kinds of companies. The JD/LLM in law and entrepreneurship is a great thing there. Those are Duke-specific dual degrees. Of course, we have dual degrees with graduate programs like JD/MBA but I like to mention those as things that are particularly distinctive about Duke.
This part of North Carolina has a lot of tech and startup activity because of Duke, UNC, and North Carolina State which are three major research universities in this area. A lot of big tech companies are actually moving in here like Google, Apple, and Meta. It's a natural fit not only because there's a growing demand for lawyers with those skills across the board but also because Duke is in a really good place to help our students connect with some experiences in that realm.
Is the dual degree three years or is there an additional year required? [5:26]
You do them both in three years. One component of it is a summer experience that happens in the summer after the first year of law school. The international LLM students will go to the Netherlands and study at the University of Liden. We help them line up a placement with a public interest or organization or law firm outside of the U.S. Similarly, there's a startup boot camp for the LLM/LE students either here in North Carolina or sometimes a Silicon Valley program. That's part of the way that you get some additional academic credit and it allows you to complete the degrees in three years with no additional time on the back end.
In the second year of the combined degree program, do students go for a typical internship? [6:12]
During the pandemic, we saw a surge in applications to all law schools. this year, the lsac overall applicant volume is down about 11.3% from last year, but still up a little bit, 3.4% from two years ago. what is duke law experiencing [6:19].
Pretty much the same. We saw a very significant increase in applications for the 2020-2021 application cycle. This year is down a bit from that peak, but still considerably higher than where we had been running pretty steadily around 5,000 applications, more or less, for the years before that. We're down about 10-15% from that incredible peak previously, but that still was a very strong applicant pool, not only in terms of numbers but quality as well.
Obviously, there's a lot of talk right now about recession. Do you believe that if a recession hits, it will affect the law school application numbers? How is law school typically affected? [7:32]
I've been at Duke for 20 years this fall, so I've seen several cycles. A lot of times graduate school applications are a little bit countercyclical. When the economy is bad, people are graduating from college and think, "Well, I'm not going to get a job right now. Maybe I'll get some additional qualifications and try to ride this out." In the 2008 recession, we saw there was an initial increase in applications to law school and then people realized that it actually was also affecting the legal employment market. There was sort of a lag and then a decline after that. I hope it would be the same thing this time around. What we saw was that Duke graduates, and I think graduates from most of the top law schools, still had good job prospects. Even in the downturn, the kinds of law firms that hire our students were still interested in hiring them.
I think our students did a little bit better than the overall job market in the previous recession. We also have great career service folks to help guide them through that process. That's another example of where being at a school that's able to pay attention to you as an individual is going to be very helpful.
Duke accepts the GRE and the LSAT, approximately what percentage of the applicant pool is applying with the GRE? [9:32]
This is only the second year for us of accepting the GRE so it's a relatively small number. It's only about 3-4% in the last two years of our applicant pool who have applied with GRE scores. Correspondingly, it's a relatively small number of our offers of admission. It's been less than five enrolling last year, and probably the same this year as well, who only have GRE scores.
It's still relatively new for us and a pretty small part of our process. We're still learning how to evaluate those scores. It presents the results in a different way where you actually have the subsection scores and have to think about, "Well, what does it mean if there's this big split between the quantitative and the verbal section?" whereas with the LSAT we are more used to thinking about those things rather than just getting an aggregate score.
We did a lot of thinking with our faculty and the admissions committee to determine if it made sense for us to do this. Other schools were starting to accept the GRE, but we didn't want to do it just because other schools were doing it. We thought a lot about it, and we wouldn't have done it if we weren't confident that the GRE could give us useful information that we could make good decisions with.
How should applicants choose which tests to take and submit? [11:40]
I think it depends on their individual circumstances. For us, and for most law schools, we really do know the LSAT better and just feel more comfortable interpreting those scores. But like I said, we never wanted there to be a strategic advantage in choosing one over the other. If you take some practice tests, which one fits with the way that you think about things and the way that you would approach the test ? How much time do you have to prep?
I was actually talking to a prospective student the other day who was saying she was planning to take the GRE, and I was just curious because I haven't had a chance to talk to a lot of people and I asked how she made that decision. One of the things she stressed was flexibility. The LSAC has done a great job in increasing the availability of the LSAT, the number of times you can take it, and the ability to take it from home. GRE does still offer more flexibility there to take it on your own schedule and that may be appealing for some people. But I think the decision ought to be more based on the individual applicant's sense of what's going to fit their timeline best and their testing abilities best and less of a strategic thing about what we're looking for.
I think one of the things that a lot of schools thought about, and we did as well, is if you are applying to a dual degree program like a JD/MBA while you're already in a PhD program and have a GRE score. It makes sense if you've got a score already to not to take another test just for the sake of that.
If the ABA were to leave it up to schools, whether to require a test or not, do you see Duke retaining the testing requirement, issuing waivers, or making the test entirely optional? [13:44]
Of course, we're thinking about it. It's a relatively recent development. I think there still is value in tests. Not just as another hoop to jump through, but I think about how many times we see people who maybe weren't in a good place when they started their college career and are able to present a test that gives us more grounded confidence that they're ready to perform well in law school, as opposed to just them saying, "Hey, I know I could do better." Presenting a test gives us the ability to say there's a specific reason that we might feel this is somebody we want to admit.
There are a lot of cases like that. I don't think we would want to go without that. I think we would want to give some flexibility to people if they felt comfortable that their record was strong and said what it needed to say. There are some people who aren't good test takers and are otherwise really great, and they'll be glad not to have to do it, but I know there are people because I've seen them and we've admitted them and we've graduated them and they're great, who really will benefit from another opportunity to say, "Look, my college grades aren't fully representative of who I am right now." And I wouldn't want them to lose the chance to do that.
I hope that we would be able to manage this transition, whatever guidance or instructions we're given by the ABA, in a way that lets us use the information we have to make good choices and bring people to Duke who are going to do well and make contributions not only to our law school community but to the legal community at large. It'll be interesting to see what happens.
Can you review Duke's regular decision and early decision options? [18:02]
This is pretty similar to what people may be familiar with from applying to college. For regular decision, you apply, we'll review your application and give you a decision. We work on a rolling admissions basis. It's not necessarily a set timeframe, but we'll give you a decision at some time after your application is complete without waiting for one date in the spring to release everyone's decisions. I think that's one of the big differences between most law schools. For our early decision, we have two rounds of a binding early decision application. As with many colleges, this is early decision, not early action. You're saying, "If I'm admitted to Duke, I will enroll. I will withdraw my other applications. I won't submit any more applications." If you're admitted, you're definitely coming to Duke. For folks who really want to be here, that's a helpful thing.
Sometimes people might want to think about showing that level of commitment and interest. It removes the ability to compare scholarship offers from other schools. I think it's always important to say that for us, everybody goes through the same scholarship review process. Being on that committee, I know that people admitted early decision received the same scholarship award that they would have received had they been admitted regular decision. But the're admitted and whether they like that scholarship award or not, they're still committed to coming to Duke. It removes the chance to say, "Well, this other school gave me more money." You have to be prepared to take whatever is offered. That's really important to consider because obviously, the cost of law school is something that is rightly on most applicants' minds. It should be, if not.
I think about the college admissions process for my colleagues in Duke's undergraduate admissions office. They probably take at least half of their freshman class through the early decision application. There's a real strategic sense that for college applicants, you have to be early decision somewhere. I don't think it's nearly as big a part of the law school process. Certainly not for us. It averages maybe 15 or 20%.
Do the different application rounds have different acceptance rates? [20:29]
One of the things that I saw when I actually crunched some numbers on this is how highly variable it is. It really just depends on who applies early decision in a given year, but the criteria are the same. Early decisions really are not as much about comparing to the overall, but asking, "Is this somebody who we think we want to admit?" Overall, we have a target class size, we're hoping to enroll about 220 students but I don't have a sense going into the year, how many will be admitted through early decisions.
I think what often happens with people who apply early decision is we might look at them and say, "This is somebody who looks pretty good." Usually, the people who choose to apply early decision are solid but not at the very top of our applicant pool, because usually those folks know that they're going to be competitive at a variety of schools. Most of the time, people who are applying early decision are people who are solid students but want to maximize their opportunities and give themselves a little bit of a boost. We know that they're committed to coming and that they're really interested in Duke. They're going to be enthusiastic community members. We might go ahead and admit them. That would give somebody the push to be admitted rather than be put on the waitlist.
That's sort of the place where it makes a difference, but there's a lot of variation. Maybe it's because I read them all at once, but I think there's a fair chunk of people who apply through early decision because they think it's going to work a miracle for them even though they're not competitive candidates.
At Duke Law, is full-time work experience a nice to have, or really important to the admissions committee? [23:17]
The way that it works out is usually that somewhere around a third of our class has just graduated from college. 30 or 40% have spent a year or two doing other things before they start law school. There's a long tail of people with more substantial careers. That's the way it works out. We're not trying to produce those results. That's just sort of a function of the applicant pool. There are plenty of great folks who are graduating from college who are really thoughtful about their interest in a legal career and confident in where they're going. They have been involved in their college communities, maybe they haven't had full-time employment, but have had internships or volunteer experiences such that we really feel comfortable knowing that they know how to work with other people and that they're going to do well.
One of the things that we think about is not only are you going to engage with your classmates but how are you likely to do in a job interview when you have on-campus interviews? How are you going to do when you have that opportunity? Do you know how to collaborate with other people? That's one reason that we began requesting when people submit two letters of recommendation , at least one of them does come from a non-academic source. We definitely still want to hear about people's classroom performance. But if possible, we really like to hear about how they do outside the classroom.
I think that often people who have taken that time to do things before they start law school have benefited from that. They've learned some things about themselves. They've gotten some life skills. It's definitely not a must-have. We really take each application and each candidate on their own terms, but more people than not, are getting some experience after they graduate from college. My advice is always that people should think carefully about that. It really should be a specific decision to go straight from college to law school. That shouldn't be the default.
In terms of work experience or extracurricular experience, do you prefer to see something that's closely related to law or just something that is meaningful and makes a contribution? [25:58]
We're not specifically expecting everyone to have had focused experience in the legal world. It makes total sense that lots of people who are thinking about a legal career will have done that. I'm interested in hearing what they've learned from that. What did they do? How did that help to shape the direction they think they're heading? But there are plenty of folks who have had interesting experiences in other disciplines and have realized how that touches on legal issues. We see it a lot at Duke because we have a pretty strong curriculum and faculty in environmental law. You think about the people who have been environmental science majors and have had those kinds of internships. Maybe they've worked in that field before they thought about a legal career but they've started to see how environmental regulation has been important to the things that they care about. That can work really well.
I also don't want to discount people who just take a little while and try a bunch of different things before they figure out what direction they're headed. Maybe all of the pieces don't fit together in that nice sort of single stream but hopefully, by the time they're applying to law school, they're able to pull some of those threads together and say, "Well, I've done these different things and this is how I've gotten to this point now." Sure, lots of people will have law firm experience or work in DC or state house legislative work but it's certainly not a requirement or an expectation.
Should applicants, either in the personal statement or the optional essay, address their interest in attending law school and Duke specifically? [28:09]
I'd love it if they did. Our optional essay one specifically asks that question whereas the personal statement leaves it open. I think more so, somewhere in the course of an application, I really hope to get some insight into why you're thinking about a legal career. Maybe for some people, that's going to be much more detailed and fully developed than for others. Tell me why you've decided to do this rather than applying to my colleagues across the street at the public policy school or not going to graduate school at all. Why this is the path that you're following?
Because you have other optional essays you're able to go in other directions as well. That's not necessarily the only thing that you're going to talk about in the Duke application. Some people are applying to ten or fifteen law schools and they may not have delved too deeply into the specific offerings, so hopefully, even if people haven't seen how those things connect at the time that they apply, if we admit them and have some conversations with them, they'll find where those things connect.
I would caution people from feeling like they have to have that piece of it in there. Don't just go to the website and choose a class and a professor where it's obvious that it's not super woven into the rest of what you're talking about. If it's natural for that to come out, as you write your personal statement or the optional essay, then do it. We'd love to hear it, but don't feel like you have to force it.
Are there any guidelines on how long essays should be? [30:30]
As long as it needs to be and no longer. Two pages are usually where personal statements end up. That's fine for the optional essay as well. Don't write more than you need to write, but I wouldn't ever want to put a hard and fast page length or character limit and prevent somebody from telling a story that's more complicated. The important thing is that we want to hear what the applicant has to say about their experiences and what they think we need to know. Sometimes that is more involved. I wouldn't cut that off, but I would think carefully about how you can say it succinctly because we are reading lots of applications and lots of essays. If I am engaged and interested in what I'm reading, I will never notice how long it is.
Read sample successful law school application essays >>
Does Duke law find addenda useful? [31:41]
Definitely so. The one thing I almost always say when people ask about the biggest mistake I say it's leaving unanswered questions in an application. If there's a class or a semester that has some anomalous grades compared to what else we're seeing, I can make some guesses about what might happen but I shouldn't have to do that. It doesn't have to be a lengthy labored explanation. It doesn't have to be more detailed or more personal than you're comfortable with. I've seen people who have had very difficult personal and family situations and sometimes, I don't know quite as much about that, but just enough for us to say, "Okay, I understand what was happening there." I can put that in context.
If there's a gap in your resume some more details can help us understand. We are well aware that we have been living through a pandemic for the last couple of years and are going to continue to see the effects of that both academically and in terms of the opportunities that people have had for professional experiences. You can give us a little bit of information about that if it's been a significant effect. I understand that there was a year or a semester or two when most schools went to either required or optional pass/fail grading and things like that. We understand that and we remember it.
What other factors, if any, do you weigh in addition to the test score and GPA? [34:39]
I always like to point out that even those numbers have a lot of qualitative evaluation that goes into understanding what they mean. Beyond that, the things that we have available to us are basically the resume, the essay, and the letters of recommendation. We're interested in thinking about how people will connect with our community and where they're going to find opportunities to make a difference. We look at how they've been involved in the communities they've been part of before . In college, are you able to find things that you care about and put yourself into them in enough depth to make a difference? That could be law-related or it could be something else altogether.
We're thinking a lot about people's ability to connect and contribute to a community and their personal qualities. Like I said before, are we going to enjoy being around them? Are they going to have something interesting to say to their classmates? Are employers going to think this is somebody they'd like to hire? That manifests itself in lots of different ways. Not everybody has been president of an organization.
I always tell application reviewers when I do training that we have to remember that there are people who have the luxury and privilege to be able to take unpaid internships on Capitol Hill in the summer. There are people that have to work during the summer or even full-time during the school year. Their resumes are going to look very different, and that's not a negative. Those are people who show tremendous work ethic and time management. We're learning different things from that, but that's not to say that's not something that we don't value and see as someone who we think could be a really valued member of our community.
The other thing I'll say is that the writing is the chance for us to hear an applicant's voice. It's a judgment thing, how much they write and what they choose to write about. I like it when I get a full, well-rounded picture of students. The personal statement is required but the two optional essays, and they are truly optional, give you opportunities to present different facets of your experiences and interests. Those are often the people I feel like I know much better after reading an application. I think an applicant is doing a service to themselves to think about how they want to provide that information.
Then recommenders just give us that third-party check on what's going on. Sometimes they are better advocates for the applicant than the applicant is for themselves. Sometimes they're not the best writer, and I try to be aware that that's not something you can hold against the applicant but it gives us a sense of how you've done in the classroom, how you engage with your classmates, if you had a job or an internship, and how you handled that kind of professional setting.
I can get a decent sense from glancing at a transcript and a test score of somebody's academic ability, but they are very, very different when you dig into the other parts of the application. That's the most interesting and the most rewarding part of it. That's where people look different and can rise above the pack or not really do themselves as many favors.
How do you view applications from students who've had academic infractions or perhaps have a criminal record? [38:56]
A lot of that has to do with how they present that information and to some extent, what the infractions are. In my experience, when we see somebody that we have some concerns about, it comes from feeling like they're not being fully honest and trying to minimize and deflect responsibility for what happens. People make mistakes. Many of them are quite minor. You don't always know how to handle being an adult. All kinds of things happen that are minor. Some things are more significant, but especially very minor things. I might have driven above the speed limit once or twice. And if you just say, "Here's what happened, I understand that it was a mistake and it's not a pattern," that kind of disclosure is totally fine. That's not going to be any speed bump at all. It's different when people seem like they're trying to deflect or minimize, especially when it's a school sanction and we have a letter from the school outlining what happened and it doesn't quite match up.
We take cases of academic dishonesty more seriously. But again, that's not something that's insurmountable. Or even more serious criminal charges. If we feel comfortable that at this moment, you've recognized the error of your way and that you're going to be a productive member of our communities as some event, it's certainly possible to get past that. We just take them as they come. The really important thing is people need to be honest and upfront about their disclosure. Don't make us wonder is there something more here that we need to be digging into.
Does Duke law consider update letters from applicants who have something significant to tell you after they submit their application and before hearing back from you, or perhaps if waitlisted? [41:40]
Sure. Any additional information that people would like to have considered is definitely welcome to add to the file. We love to have them by email. Sometimes people will call me up and want to talk about things. I can talk to you, but I'm not the only person who needs to know this information so just write it down for me. Sometimes they're significant things like if a grade has changed or they get an internship. We'd love to hear that. We'll always add things to the application file and consider them as part of our review.
Right now, we're in the middle of waitlist season and receiving information from applicants. If somebody is on the waitlist , I hope they will check in with us. I would love to hear substantive updates if they have them. People who are graduating from college may have received honors or have summer plans that they didn't know about when they submitted their application. We say in the information we provide to folks who are on our waitlist, even if it's not a specific piece of news, just checking in every now and then to keep on the radar and allow us to know that they're interested is actually very helpful. I encourage applicants to use judgment. Don't check in with us every day, but periodically, even if you don't have anything specific to say because if it's two weeks from now and we have the chance to admit people from the waitlist, we're much more likely to consider folks who we know have recently touched base with us. The people who we haven't heard from since February or March, who knows what's happened to them? Substantive updates are helpful for waitlisted applicants but also keeping the lines of communication open too.
It's a very fluid position on the part of law schools, but also on the part of the applicant. Everybody has their own timeline for how long they can hang on and be considered on a wait list before they say, "I have to put down a deposit on an apartment. I have to bow out just for my own mental health. I need to commit to what I'm doing in the fall." Some people will want to do that in April. Some people will wait until August before they do that, but I don't know for any individual person. Knowing if somebody would be willing to consider an offer of admission is really helpful for us.
What is a common mistake you see applicants making during the application process? [44:23]
I said before, leaving unanswered questions so I won't repeat too much of that.
One lesson that I learned very early on in my professional career before I was in higher ed at all that I think about is that everybody that you interact with in the admissions process is getting an impression of you. When you come to our office to take a tour, the person who is sitting at the reception desk is getting an impression of you. Sometimes, I'll come out after a tour and go, "Hey, what did you think of those people?" The same goes for email communication. It is in some ways an informal medium, but know who you're talking to and be polite and respectful of their time. I try to be when I'm communicating with prospective students or admitted students and returning the favor to us is nice to do.
Where can listeners learn more about Duke School of Law? [47:03]
Sure, https://law.duke.edu/ is the website. The admission subsection there has all the details about how to apply. The only other thing I'll direct you to is the section called Areas of Focus, which is a nice hub of all the faculty, courses, and news for ​​our corporate law, criminal law, environmental law, and law and technology areas.

Related links:
Duke Law Admissions
Duke Law Areas of Focus
Are You Ready for Law School? , Accepted's Law School Admissions Quiz
Accepted's Law School Admissions Services
Related shows:
What to Do if the LSAT Becomes Optional
How to Get Into UVA Law
How to Get into USC Gould School of Law
UCLA Law School: How to Get Accepted
4 Reasons for Rejection and How to Respond
What Happened to the LSAT-Flex?

Podcast Feed
About Us Press Room Contact Us Podcast Accepted Blog Privacy Policy Website Terms of Use Disclaimer Client Terms of Service
Accepted 1171 S. Robertson Blvd. #140 Los Angeles CA 90035 +1 (310) 815-9553 © 2022 Accepted