Thesis Statement Generator
Online Summarizer
Rewording Tool
Topic Generator
Essay Title Page Maker
Conclusion Writer
Academic Paraphraser
Essay Writing Help
Topic Ideas
Writing Guides
Useful Information
How to Write a Reaction Paper: Format, Template, & Reaction Paper Examples
A reaction paper is one of the assignments you can get in college. It may seem easy at first glance, similar to a diary entry requiring your reaction to an article, a literature piece, or a movie. However, writing a high-quality paper often turns into a challenge. Here is a handy guide on how to write a reaction paper, with examples and topic suggestions.
❓ What Is a Reaction Paper?
✍️ Reaction Paper Format
🤔 How to Write a Reaction Paper
💭 Reaction Paper Questions
🔍 Reaction Paper Examples
🔗 References
❓ what is a reaction paper assignment.
A reaction paper (or response paper) is an academic assignment urging students to explain what they feel about something . When crafting a good reaction piece, the student should aim to clarify what they think, agree or disagree with, and how they would identify with the object regarding their life experiences. The object of your response may be a painting, a book, an academic publication, or a documentary.
This task is not a simple summary of the text or film you're assigned to. Neither is it a research paper; you don't need to use external sources in a reaction paper. Thus, the writing process may seem confusing to newbies. Let's clarify its main elements and features to help you out.
Every academic assignment has a specific structure and requirements to follow. Here we discuss the major elements of the response paper format to guide you through its components and the composition algorithm. As soon as you capture the structure, you can write stellar texts without a problem.
Reaction Paper Template
Every critical reaction paper follows the standard essay outline, with the introduction, the main body, and the conclusion as to its main parts. Here is a more detailed breakdown of each component:
Introduction . You present the subject and set the context for the readers.
Body . This part is a detailed analysis of your response to the subject. You should list the main points and analyze them, relating to your feelings and experiences.
Wrap-up . Here you recap all major points and restate your opinion about the subject, giving it a conclusive evaluation.
Reaction Paper: APA Format
Depending on your teacher's preferences and the academic subject, you may be given a reaction paper assignment in various referencing styles. The APA format is one of the possible variants. So, please don't get confused about the writing approach; it only means that you should format your reaction paper according to APA conventions . These are:
A standard APA title page
One-inch margins on all sides
Double spacing between the lines
An author-date format of referencing external sources (if you use any supporting evidence)
The rest of the requirements are identical for reaction papers in all referencing formats, allowing you to choose.
🤔 How to Write a Good Reaction Paper Step-by-Step
Now, it's time to clarify how to begin a reaction paper, what steps to take before writing, and how you will compose the entire assignment. Use our universal step-by-step guide fitting any reaction paper topic.
Study the prompt inside out . You should understand the prompt to craft a relevant paper that your professor will grade highly.
Clarify all instructions . A grave mistake that students often make is assuming they have understood everything in one go. Still, asking questions never killed anybody. So, we recommend inquiring your tutor about everything to be 100% sure you're on the right path.
Study the subject of your paper . Watch a movie, look at the painting, or read the text – do everything you can to get to the depths of the author's message and intention.
Make notes . Your reactions matter, as they will become the main content of your written text. So, annotate all feelings and ideas you have when studying the subject. You'll be able to use them as writing prompts later.
Make a reaction essay outline . The outline is the backbone of your content, which will serve as your compass during the actual writing process.
Compose the draft . Use the outline as a structure and add details, evidence, and facts to support your claims. Then add an introduction and a conclusion to the final draft.
Edit and revise . To err is human; to edit is divine. Follow this golden rule to submit a polished, revised paper without errors and typos.
How to Write a Reaction Paper About a Movie?
When the subject of your reaction paper assignment is a movie, you should consider the context in which it was given. It's probably a supporting material for your study course dedicated to a specific learning concept or theory. Thus, it would be best to look for those links when watching the assigned movie – " Women's Rights and Changes over the 20 th Century " is an excellent example of this technique. It will help you draw the connections in your reaction paper, showing your professor that you understand the material and can relate theory and practice.
The steps you need to take are as follows:
Watch the film . It's better to do it 2-3 times to capture all the tiny details.
Take notes . Record the film's central themes, messages, character traits, and relationships.
Focus on a relevant element of the film in your response . If it's a Film Studies class, you may write about the stylistic means and shooting techniques that the director used. If it's a psychology class, you may write about characters and their relationships. If you need to compose a Sociology or Politics reaction paper, you may focus on the context of the film's events.
Revise the draft . Careful editing can save your grade, helping you locate minor errors, typos, and inconsistencies. Always reserve some time for a final look at your text.
How to Write a Reaction Paper to a Documentary?
Documentaries are also frequently chosen as subjects for reaction papers. They present valid, objective data about a specific event, person, or phenomenon and serve as informative, educational material for students. Here's what you need to do if you get such a task:
Watch the documentary several times . Watch it several times to understand everything nicely. It's usually a much more data-rich video piece than a fiction film is, so you'll need to take many notes.
Present your documentary in the background of your reaction paper . Set the context for further discussion by naming the author, explaining its topic and content, and presenting its central claim.
Talk about the documentary's purpose at length . Please focus on the details and major claims made by the director; present relevant facts you've learned from it.
React to the documentary's content and explain how you felt about it . State what points you agree with and what ideas seem controversial; explain why you agree or disagree with the director's position.
A vital aspect of a response to a documentary is comparing what you knew and thought about the subject before and after watching it. It's a significant learning experience you should share, showing whether you have managed to progress through the studies and acquire new information. Look through the " Alive Inside: A Story of Music and Memory " reaction paper to get a clear idea of how it works.
How to Write a Reaction Paper to an Article?
Once you get a home task to write a reaction paper to an article, you should follow this algorithm:
Read the article several times to understand it well . Make notes every time you read; new shades of meaning and details will emerge.
Explain the key claims and terms of the article in your own words, as simply as possible . Then respond to them by evaluating the strength of those claims and their relevance.
Assess the author's stand and state whether you agree with it . Always give details about why you do or don't support the author's position.
Question the evidence provided by the author and analyze it with additional sources, if necessary.
Please don't forget about the following writing conventions:
An excellent example of a response paper to an article is " Gay Marriage: Disputes and the Ethical Dilemma ."
Tips for Writing a Psychology Reaction Paper
If you were tasked with writing a reaction paper for a Psychology class, use the following tips to excel in this assignment.
Identify the subject you need to react to . It may be a psychological theory, a book or article on psychology, or a video of a psychologist's performance.
Study the subject in detail . You need to understand it to form specific reactions, give informed commentary, and evaluate the presented claims effectively.
Think about the topic's relevance to modern times . Is the theory/book/article consistent with the ideas people hold today? Has there been any criticism of these ideas published recently? Did later research overturn the theory?
Form a subjective response to the assigned subject . Do you agree with that position? Do you consider it relevant to your life experience? What feelings does it arouse in you?
By approaching a psychology piece with all these questions, you can create a high-quality response based on valid data, reflecting your reactions and opinions. Look through " Peer Interaction in Mergers: Evidence of Collective Rumination " to see how it can be done.
Reaction essay writing is a process that you can start only after answering essential questions about the content and your feelings. Here are some examples to ask yourself when preparing for the writing stage.
What is the author's key message or problem addressed in the piece?
What purpose did the author pursue when creating this text/movie/sculpture/painting? Did the author fulfill it successfully?
What point does the author intend to make with their work of art/literature?
What assumptions can I trace throughout the subject, and how do they shape its content/look?
What supporting facts, arguments, and opinion does the author use to substantiate their claims? Are they of high quality? What is their persuasive power?
What counterarguments can I formulate to the claims made by the author?
Is the raised issue relevant/interesting/significant?
What are the author's primary symbols or figurative means to pass their message across?
Do I like or dislike the piece overall? What elements contribute to a positive/negative impression?
How does this piece/subject correlate with my life experience and context?
How can the reflections derived from this subject inform my life and studies?
What lesson can I learn from this subject?
📋 Transitional Words for Reaction Paper
When you write a reaction paper, you express a personal opinion about a subject you have studied (a visual artwork or a text). However, the subjective nature of this assignment doesn't mean that you should speak blatantly without caring about other people's emotions and reactions. It's critical to sound polite and use inclusive language.
Besides, you need to substantiate your points instead of simply stating that something is good or bad. Here are some linguistic means to help you develop a coherent reaction text:
I think/feel/believe that
It seems that
In my opinion
For example / as an illustration / as a case in point
In contrast
I think / I strongly believe / from my point of view
I am confident that
For all these reasons
Finally / in conclusion
It's not mandatory to squeeze all these phrases into your text. Choose some of them sparingly depending on the context; they will make your essay flow better.
Here is a short reaction paper example you can use as practical guidance. It is dedicated to the famous movie "Memento" by Christopher Nolan.
Memento is a movie about a man with a rare neurological condition – anterograde amnesia – seeking revenge for the rape and murder of his wife. He struggles to remember the recent events and creates various hints in notes and tattoos to keep the focus on his mission. Throughout the film, he meets different people who play weird roles in his life, contributing to the puzzle set by the director in the reverse scene presentation.
My first impression of the movie was confusing, as it took me half of the film to realize that the scenes were organized in the reverse order. Once the plot structure became more apparent, I opened many themes in the movie and enjoyed it until the end. Because of the severe brain damage, Leonard could not determine whether the story of his wife's rape and murder was real, whether he had already been revenged for her death, and whether he was a hero or a villain. Thus, for me, the film was about a painful effort to restore one's identity and seek life meaning amid the ruining memory and lost self.
The overall approach of Christopher Nolan deserves a separate mention. A unique design of shots' sequence and the mix of chronological black-and-white and reverse chronological colored scenes is a puzzle that a viewer needs to solve. Thus, it becomes a separate thrilling adventure from the film's storyline. My overall impression was positive, as I love Christopher Nolan's auteur approach to filmmaking and the unique set of themes and characters he chooses for artistic portrayal.
Another example of a reaction paper we've prepared for you presents a reaction to "Night" by Elie Wiesel.
The horrors of World War II and concentration camps arranged by Nazis come to life when one reads Elie Wiesel's Night. It is a literary piece composed by a person who lived in a concentration camp and went through the inhumane struggles and tortures of the Nazi regime . Though Wiesel survived, he portrayed that life-changing experience in much detail, reflecting upon the changes the threat of death makes to people's character, relationships, and morality.
One of the passages that stroke me most was people's cruelty toward their dearest relatives in the face of death. The son of Rabbi Eliahou decided to abandon his father because of his age and weakness, considering him a burden. This episode showed that some people adopt animal-like behavior to save their lives, forgetting about the cherished bonds with their parents. Such changes could not help but leave a scar on Elie's soul, contributing to his loss of faith because of the cruelty around him.
However, amid the horror and cruelty that Elie Wiesel depicted in his book, the central message for me was the strength of the human spirit and the ability to withstand the darkness of evil. Wiesel was a living witness to human resilience. He witnessed numerous deaths and lost faith in God, but his survival symbolizes hope for a positive resolution of the darkest, unfairest times. Though reading "Night" left me with a heavy, pessimistic impression, I still believe that only such works can teach people peace and friendship, hoping that night will never come again.
The third sample reaction paper prepared by our pros deals with the article of David Dobbs titled "The Science of Success."
The article " The Science of Success ," written by David Dobbs in 2009, presents an innovative theory of behavioral genetics. The author lays out the findings of a longitudinal study held by Marian Bakermans-Kranenbug and her team related to the evolution of children with externalizing behaviors. Their study presents a new perspective on the unique combination of genetics, environment, parenting approaches, and its impact on children's mental health in adulthood.
The claim of Dobbs I found extremely convincing was the impact of mothers' constructive parenting techniques on the intensity of externalizing behaviors. Though most children learn self-control with age and become calmer and more cooperative as they grow up, waiting for that moment is unhealthy for the child's psyche. I agree that parents can help their children overcome externalizing behaviors with calm activities they all enjoy, such as reading books. Thus, the reading intervention can make a difference in children's psychological health, teaching them self-control and giving their parents a break.
However, the second part of the article about "dandelion" and "orchid" children and their vulnerability caused more questions in me. I did not find the evidence convincing, as the claims about behavioral genetics seemed generic and self-obvious. Children raised in high-risk environments often develop depression, substance abuse, and proneness to criminality. However, Dobbs presented that trend as a groundbreaking discovery, which is debatable. Thus, I found this piece of evidence not convincing.
As you can see, reaction paper writing is an art in itself. You can compose such assignments better by mastering the techniques and valuable phrases we've discussed. Still, even if you lack time or motivation for independent writing, our team is on standby 24/7. Turn to us for help, and you'll get a stellar reaction paper in no time.
⁉️ Reaction Paper Questions and Answers
What words do you use to start a reaction paper.
First, you need to introduce the subject of your paper. Name the author and the type of work you're responding to; clarify whether it's a film, a text, or a work of art. Next, you need to voice your opinion and evaluate the assigned subject. You can use phrases like, "I think… In my opinion… My first reaction was… I was touched by…".
What Is the Difference Between Reflection and Reaction Paper?
The main distinction between reflection and reaction essays is their focus on the subject. A reaction paper approaches it from the viewpoint of your evaluation of the content and message of the assigned topic. It deals with how you felt about it, whether you liked it, and what thoughts it evoked in you. A reflection, in its turn, deals with your perceptions and beliefs. It focuses on the transformational experiences of either changing or reinforcing one's views upon seeing or reading something.
What Is the Purpose of Reaction Paper?
The primary purpose of writing a reaction paper is to communicate your experience of reading, watching, or to see a subject (e.g., a movie, a book, or a sculpture). You should explain how you captured the author's message, what you felt when exposed to that subject, and what message you derived. You can cite details and discuss your reactions to them before forming the general evaluation.
Can You Use "I" in a Reaction Paper?
Students can use the first-person "I" when writing reaction pieces. The use of the first person is generally banned in academic research and writing, but reflections and response papers are exceptions to this rule. It's hard to compose a personal, subjective evaluation of an assigned subject without referring to your thoughts, ideas, and opinions. In this academic assignment, you can use phrases like "I believe… I think… I feel…".
Reaction vs. Reflection Paper: What's the Difference? Indeed Editorial Team .
Response Paper, Thompson Writing Program, Duke University . Guidelines for Reaction Papers, ETH Zürich .
Film Reaction Papers, Laulima .
How to Make a Reaction Paper Paragraph, Classroom, Nadine Smith .
How to Write a Response Paper, ThoughtCo, Grace Fleming .
Reviews and Reaction papers, UMGC .
Reaction Paper, University of Arkansas .
How to Write a Reaction Paper, WikiHow, Rachel Scoggins .
How to Write a Reaction (Steps Plus Helpful Tips), Indeed Editorial Team .
Response Paper, Lund University .
How to Write a Reaction Paper in 4 Easy Steps, Cornell CS .
Response Papers, Fred Meijer Center for Writing & Michigan Authors, Grand Valley State University .
EXPLORE Coupons Tech Help Pro Random Article About Us Quizzes Contribute Train Your Brain Game Improve Your English Popular Categories Arts and Entertainment Artwork Books Movies Computers and Electronics Computers Phone Skills Technology Hacks Health Men's Health Mental Health Women's Health Relationships Dating Love Relationship Issues Hobbies and Crafts Crafts Drawing Games Education & Communication Communication Skills Personal Development Studying Personal Care and Style Fashion Hair Care Personal Hygiene Youth Personal Care School Stuff Dating All Categories Arts and Entertainment Finance and Business Home and Garden Relationship Quizzes Cars & Other Vehicles Food and Entertaining Personal Care and Style Sports and Fitness Computers and Electronics Health Pets and Animals Travel Education & Communication Hobbies and Crafts Philosophy and Religion Work World Family Life Holidays and Traditions Relationships Youth
HELP US Support wikiHow Community Dashboard Write an Article Request a New Article More Ideas...
EDIT Edit this Article
PRO Courses New Tech Help Pro New Expert Videos About wikiHow Pro Coupons Quizzes Upgrade Sign In
Browse Articles
Quizzes New
Train Your Brain New
Improve Your English New
Support wikiHow
About wikiHow
Easy Ways to Help
Approve Questions
Fix Spelling
More Things to Try...
H&M Coupons
Hotwire Promo Codes
StubHub Discount Codes
Ashley Furniture Coupons
Blue Nile Promo Codes
NordVPN Coupons
Samsung Promo Codes
Chewy Promo Codes
Ulta Coupons
Vistaprint Promo Codes
Shutterfly Promo Codes
DoorDash Promo Codes
Office Depot Coupons
adidas Promo Codes
Home Depot Coupons
DSW Coupons
Bed Bath and Beyond Coupons
Lowe's Coupons
Surfshark Coupons
Nordstrom Coupons
Walmart Promo Codes
Dick's Sporting Goods Coupons
Fanatics Coupons
Edible Arrangements Coupons
eBay Coupons
Log in / Sign up
Education and Communications
College University and Postgraduate
Academic Writing
How to Write a Reaction Paper
Last Updated: September 15, 2022 References Approved
This article was co-authored by Rachel Scoggins, PhD . Rachel Scoggins is a Visiting Assistant Professor of English at Lander University. Rachel's work has been presented at the South Atlantic Modern Language Association and the Georgia International Conference on Information Literacy. She received her PhD in Literary Studies from Georgia State University in 2016. There are 9 references cited in this article, which can be found at the bottom of the page. wikiHow marks an article as reader-approved once it receives enough positive feedback. This article has 15 testimonials from our readers, earning it our reader-approved status. This article has been viewed 1,084,782 times.
A reaction or response paper requires the writer to analyze a text, then develop commentary related to it. It is a popular academic assignment because it requires thoughtful reading, research, and writing. You can learn how to write a reaction paper by following these writing tips.
Prewriting and Actively Reading
When you respond to the text, back up your ideas with evidence from the text along with your own connection of ideas, texts, and overarching concepts. If you are asked to agree or disagree, you have to provide convincing evidence about why you feel this way. [2] X Research source
If responding to multiple texts, you must analyze how the texts relate. If responding to one text, you probably should connect the text to overarching concepts and themes you have discussed in the class.
The same assignment may also be given to films, lectures, field trips, labs, or even class discussions.
A reaction paper is not a summary of the text. It also does not state, "I liked this book because it was interesting" or "I hated this because it was boring." [3] X Research source
If you are unsure, ask the teacher to clarify what they expect from the assignment.
You may be asked to react to the text in light of another text. If this is the case, you will want to use quotations from both texts in your writing.
You may be asked to react to the text in the light of the class themes. For example, if you read a book in a Sociology of Gender Roles class, you will want to read, annotate, and react based on how gender roles are described in the book.
You may be asked to react personally to the text. This is less common, but occasionally the teacher simply wants to know if you have read the text and thought about it. In this case, you should focus on your opinions of the book.
One of the biggest mistakes that students make is waiting until the last minute to read and react. A reaction is a thoughtful consideration after reading and rereading several times.
You may need to reread the text multiple times. First, to read and familiarize yourself with the text, then again to start thinking about the assignment and your reactions.
Try completing some of the following sentences after you read: I think that..., I see that..., I feel that..., It seems that..., or In my opinion...
What issues or problems does the author address?
What is the author's main point?
What points or assumptions does the author make, and how does she back that up?
What are strengths and weaknesses? Where are problems with the argument?
How do the texts relate? (if multiple texts)
How do these ideas connect to the overall ideas of the class/unit/etc?
Drafting Your Essay
When you finish, read back over what you've just written. Determine what your strongest and most convincing reactions are. Prioritize your points.
Think about why the author has written the article or story as they have. Why did he structure things in this particular way? How does this relate to the outside world? [7] X Research source
Your thesis will be one statement that explains what you will analyze, criticize, or try to prove about the text. It will force your reaction paper to remain focused.
For example, if you are reacting to a theme in a book, you can split the paragraphs into how the setting, antagonist, and figurative imagery communicate the themes successfully or unsuccessfully.
Draft paragraphs that introduce quotations, analyze them, and comment on them.
A good way to think about structuring your paragraph is: detail, example/quotation, commentary/evaluation, repeat.
Writing Your Final Draft
The last sentence of your introduction should be your thesis.
Look for places where you simply report what the texts says instead of providing a critique or evaluation of what the text says.
If you have been asked to give a statement about your personal opinion, the conclusion may be the best place to insert it. Some teachers may allow you to state the personal opinions in the body paragraphs. Make sure to double check with the teacher first.
Read through for clarity. Are your sentences clear? Have you supported and fully argued your points? Is there any place where you're confusing?
Writing Help
Community Q&A
Look for things the author leaves out or raise counterarguments when an argument is weak. ⧼thumbs_response⧽ Helpful 0 Not Helpful 0
Don't wait too long between reading the text and writing the paper. You don't want to forget important details. ⧼thumbs_response⧽ Helpful 0 Not Helpful 0
This paper is not autobiographical. It's not about how you feel, how you were in the same situation, or how this relates to your life. ⧼thumbs_response⧽ Helpful 0 Not Helpful 0
You Might Also Like
↑ https://www.umgc.edu/current-students/learning-resources/writing-center/online-guide-to-writing/tutorial/chapter8/ch8-14
↑ http://www.esc.edu/online-writing-center/resources/academic-writing/types/summary-reaction-papers/
↑ http://utminers.utep.edu/omwilliamson/engl0310link/readerresponse.htm
↑ https://www.hunter.cuny.edu/rwc/handouts/the-writing-process-1/invention/Writing-a-Response-or-Reaction-Paper
↑ http://study.com/articles/Step-by-Step_Guide_to_Writing_a_Great_Reading_Response_Paper.html
↑ https://writingcenter.unc.edu/tips-and-tools/quotations/
↑ https://success.uark.edu/get-help/student-resources/reaction-paper.php
↑ https://writingcenter.unc.edu/tips-and-tools/introductions/
↑ https://owl.purdue.edu/owl/general_writing/the_writing_process/proofreading/proofreading_for_errors.html
About This Article
To write a reaction paper, start by carefully analyzing the thing you're supposed to be reacting to. Then, write down your initial reactions and thoughts. Try to come up with an angle for your paper, like that you disagree with the subject or that you think it has a deeper meaning. Once you've got an angle, summarize it in the introduction of your paper and use the body paragraphs to support it. Remember to use direct quotes and specific examples to back up what you're saying. When you're finished, reread your paper to make sure your angle is clear. If you want to learn how to set up topic sentences in your paragraphs from our Literary Studies Ph.D. co-author, keep reading! Did this summary help you? Yes No
Reader Success Stories
Mar 8, 2017
Did this article help you?
Shirley Mitchell
Aug 13, 2016
Mar 18, 2017
Glenn Beleber
Aug 3, 2016
Gessa Melnon Sanoria
Jun 18, 2018
Featured Articles
Trending Articles
Watch Articles
Terms of Use
Privacy Policy
Do Not Sell or Share My Info
Not Selling Info
wikiHow Tech Help Pro:
Develop the tech skills you need for work and life
How to Write the Intoduction of a Reaction Paper
Terrance karter.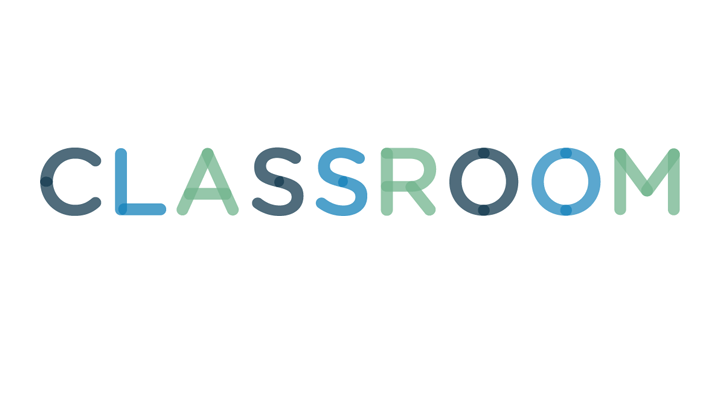 A reaction paper is what you write in response to something that you have seen or heard. The reaction paper itself should take a look at the event, whatever it might have been, and analyze it within whatever parameters called for by your teacher. The introduction to your reaction paper is an important part of the paper itself because it sets up the entire paper and allows you to write it correctly.
Explore this article
Introduce the event
Write a small bit
Explain be in your reaction paper
1 Introduce the event
Introduce the event in the first sentence of your introduction. Give the name of the event and some basic information about it, such as the time and place of the event.
2 Write a small bit
Write a small bit about the event itself, in a description. For instance, if you are reacting to a movie or book, explain what it is. If you are reacting to a speech, or something else you witnessed, like a rally or protest march, explain that as well.
3 Explain be in your reaction paper
Explain what will be in your reaction paper. Give some information about what you will discuss and what type of reaction you might have to the event itself.
About the Author
Terrance Karter has served as a reporter, reviewer and columnist for "The Exponent," as well as a contributor to the "Shelterbelt," both based in northeast South Dakota. Karter holds a Bachelor of Arts in history from Northern State University in South Dakota.
Related Articles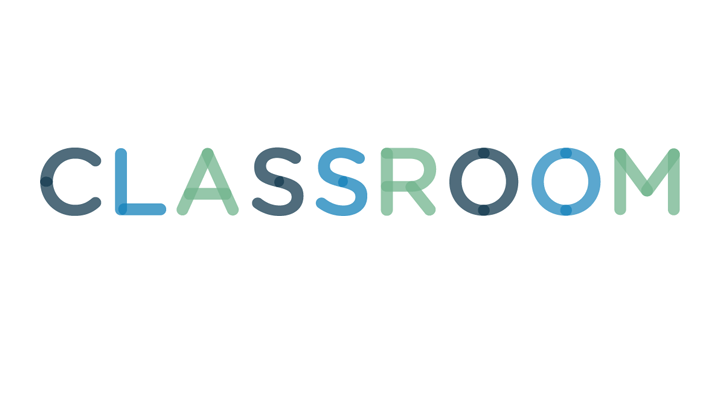 How to Properly Write Book Titles in a Report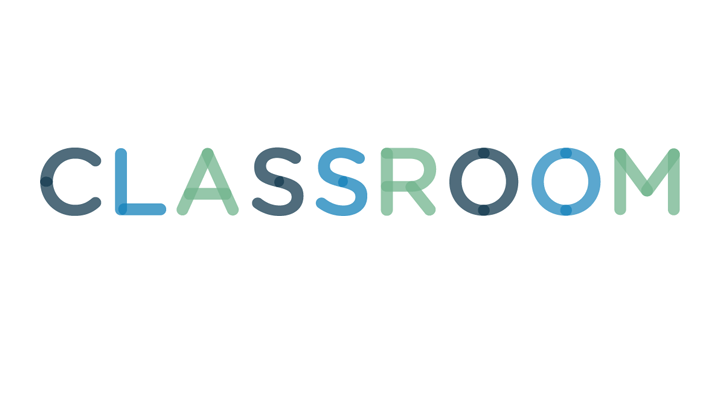 How to End an Informative Paper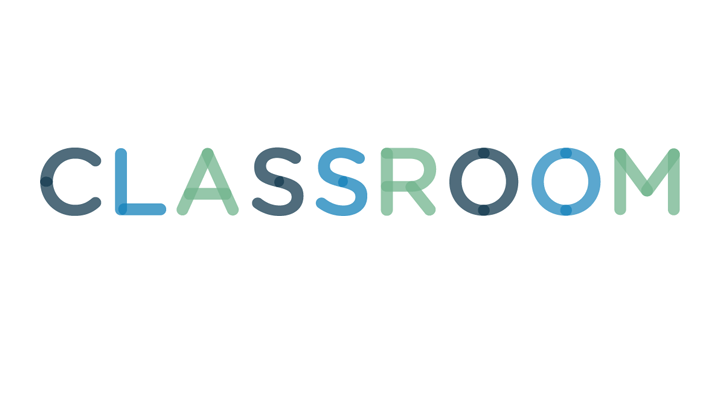 How to Create an Outline for a Reflection Paper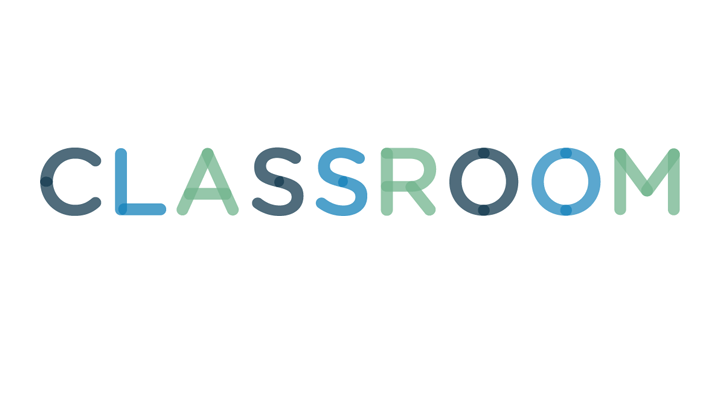 How to Address a Letter to a Mayor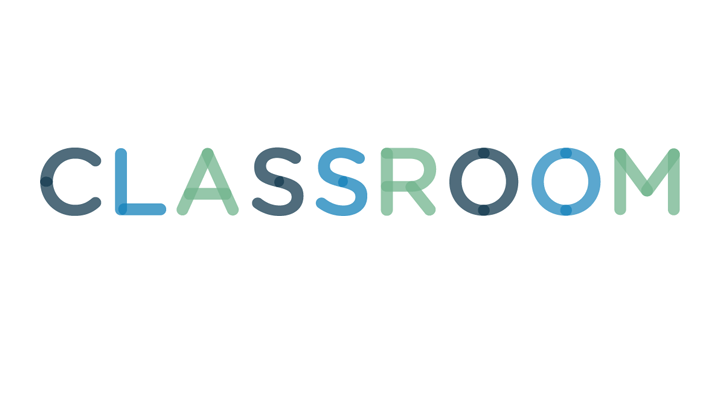 The Great Pumpkin Quiz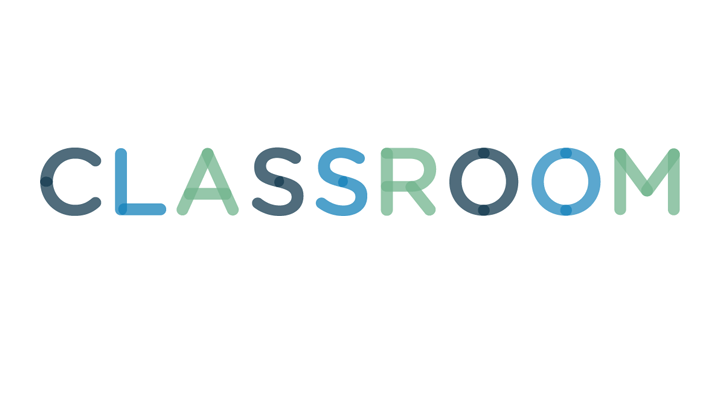 How to Write a Reflective Report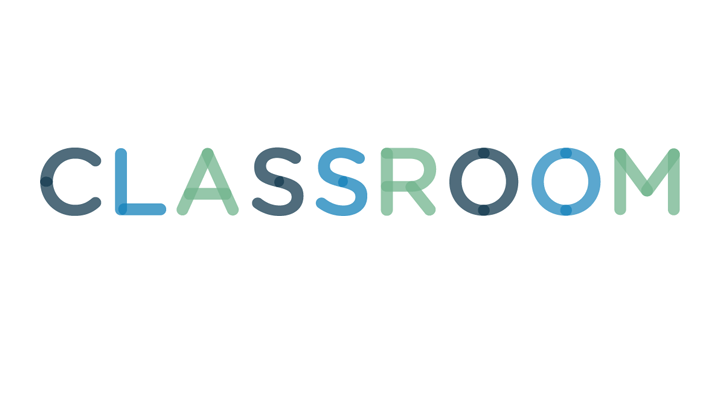 What Is a Papal Edict?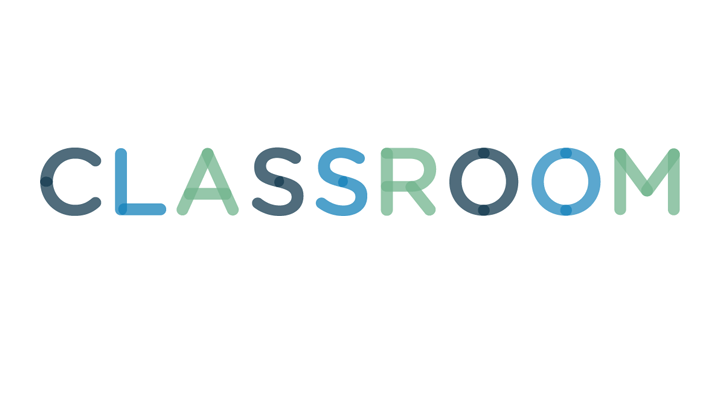 True or False: Mars Edition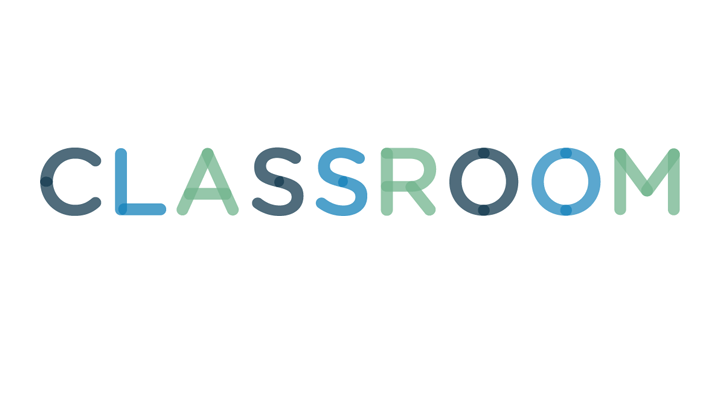 How to Write a Research Proposal for English Class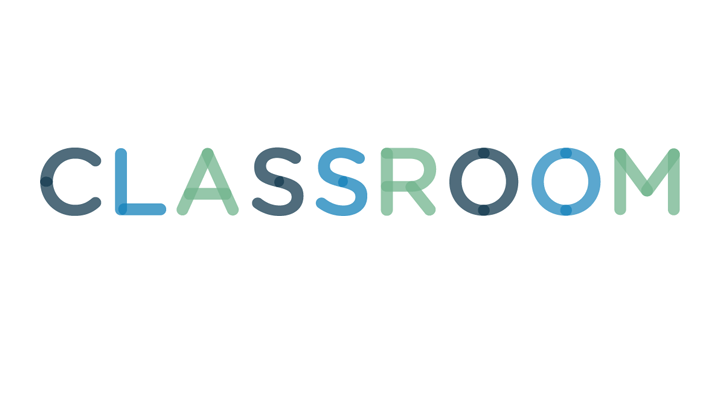 How to Write an Introduction of a Report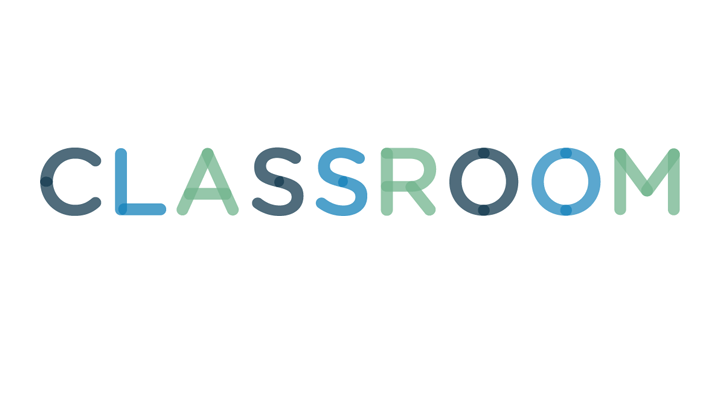 How to Write a Paper That Includes a Timeline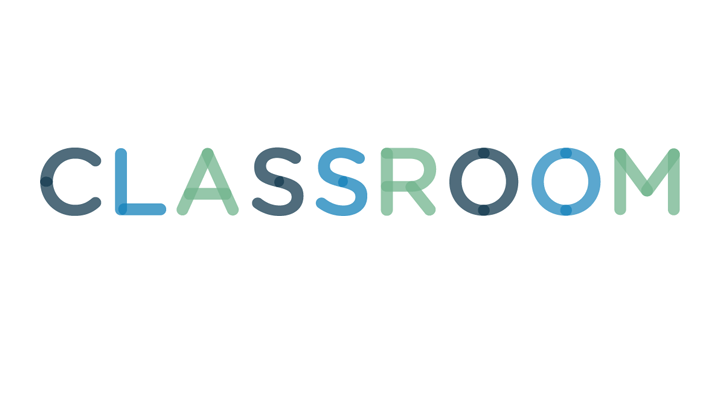 How to Place Captain Bars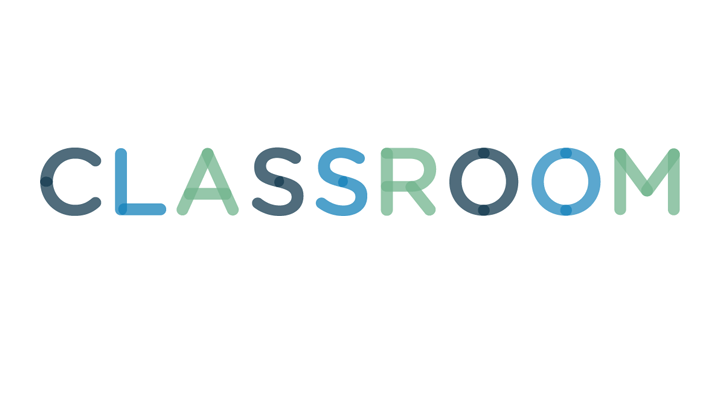 How to Find My Voter Precinct Number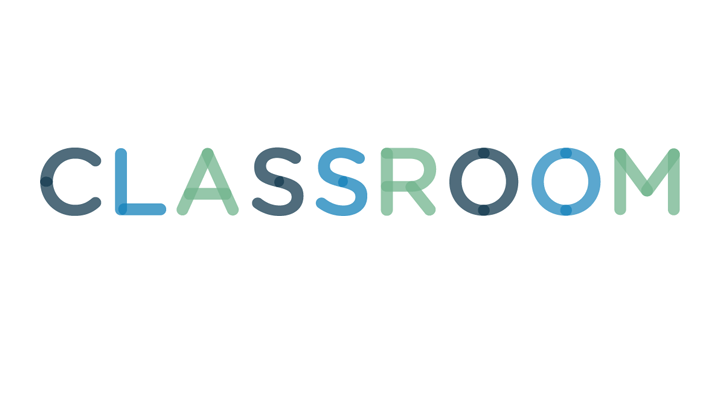 How to Cancel a Change of Address With the Post Office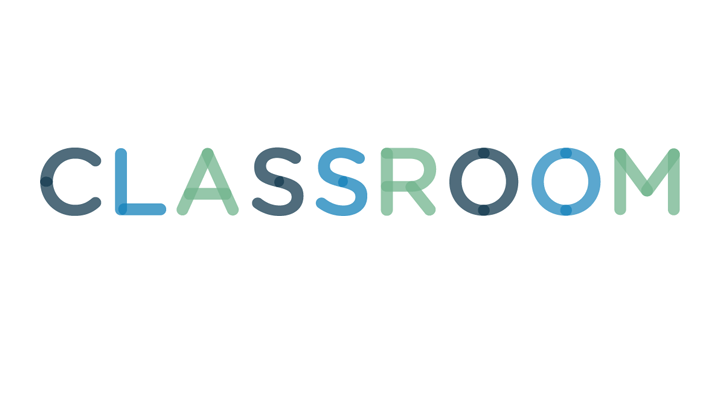 What Is Catholic Mass?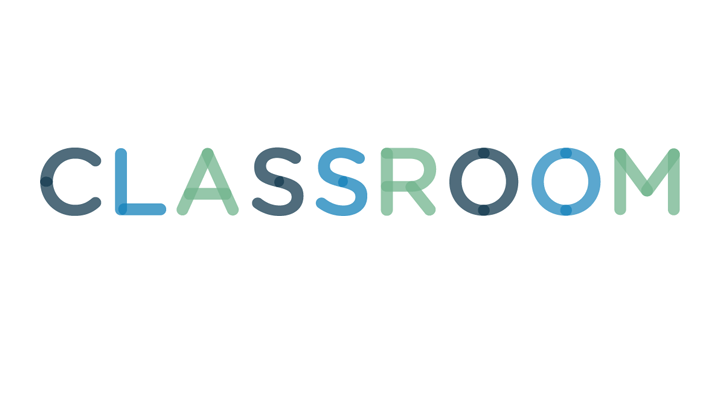 Step-by-Step Explanation of How to Write a Research...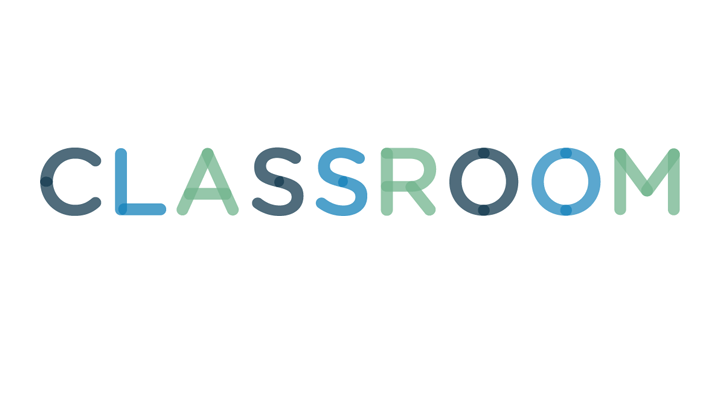 How to Make an Introduction to an Informative Essay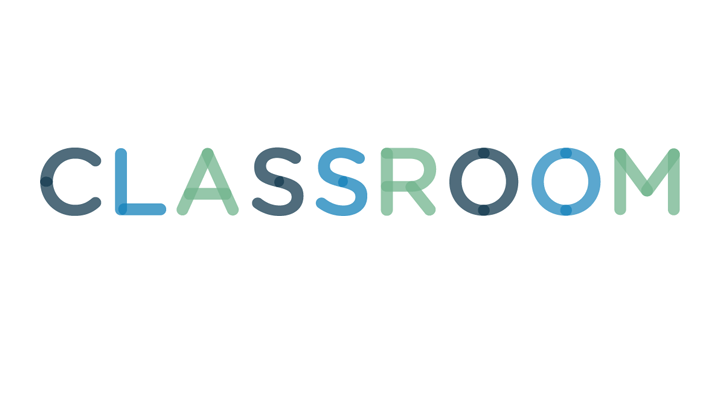 How to Use Vocabulary Words in a Sentence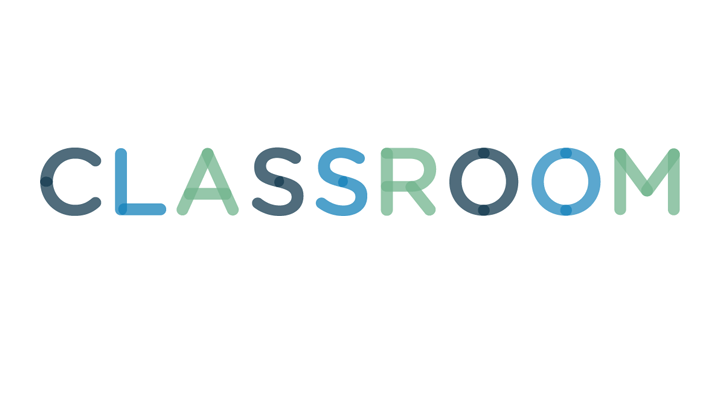 Black Tie Optional Wedding Etiquette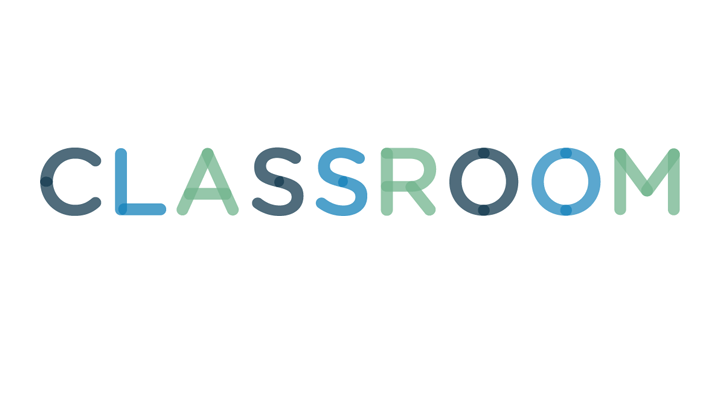 How Is Ricoh Pronounced?
Regardless of how old we are, we never stop learning. Classroom is the educational resource for people of all ages. Whether you're studying times tables or applying to college, Classroom has the answers.
Accessibility
Terms of Use
Privacy Policy
Copyright Policy
Manage Preferences
© 2020 Leaf Group Ltd. / Leaf Group Media, All Rights Reserved. Based on the Word Net lexical database for the English Language. See disclaimer .
Thank you for your interest in our company.
Unfortunately, we are not hiring writers now due to low season.
We will be glad to review your application in the future.

Plagiarism checker Do The Check
Academic editing Ask For Help
Samples database View Samples Base
How to Write A Reaction Paper: Guide For College Students
10 Sep 2021
Many times is necessary for teachers and professors to assess the student's abilities in the paper, and that's why the essays are so popular. And every kind of essay serves a purpose, so if you need to write a reaction paper keep reading, and we will tell you the details you need to know.
First Things First: What Is A Reaction Paper?
Reaction papers - or reaction essay - are a type of essay, written with a critical perspective in response to another text - which is why they are also known as a response paper or response essay . They are frequently used by teachers and college professors to asses the students reading comprehension abilities.
The process of writing a reaction paper includes two parts:
The analysis of the text,
And the correct expression of your personal response.
Sometimes people confuse a reaction paper with a research paper. And this is a big mistake because they have different purposes and should be approached with different methods. If you have doubts you can take a look at this article about how to write a research paper , so you can clear your thoughts on how to differentiate them.
It´s also important to learn to differentiate the reaction essay from the summary essay. A reaction paper concentrates on the opinion that the writer has of it, while a summary essay is more about rewriting the original text. Still, it is recommendable for the first paragraph of the essay to be a summary of the primary text. With this, you can give your reader a clear idea about the original text, before reading your opinion.
What about the reaction papers format?
A reaction essay is an academic piece, and as such it must be presented following some protocols regarding the format. And by format, we mean characteristics like page size, font sizes, and margins. There are some predetermined styles, established by several institutes, that are used frequently.
MLA style. This is a format created by the Modern Languages Association, and it's usually applied in humanistic or artistic pieces. It regulates several aspects, like the font size (12pts) and the margins (1 inch).
APA style. This is a frequently used format, created by the American Psychiatrists Association . Establish that the page size must be a letter, the margins must have 1 inch, and that the font must be Times New Roman size 12 pts, among other details.
Vancouver style. This style is mainly used in the field of health, created by the National Library of Medicine . It's applied in articles, essays, papers, books, and any text related to medicine.
The format style of a reaction paper mostly depends on the protocols of your academy or teacher.
Stuck with finding the right title?
Get plenty of fresh and catchy topic ideas and pick the perfect one with PapersOwl Title Generator.
What Are The Reaction Paper Outlines?
Every essay must have a precise structure, that works as a skeleton for the paper. This structure defines the outlines that the writer has to follow when writing an essay. They are actually very specific, and because of that are also easy to follow.
Introduction
The introduction is the first part of every essay, and it should be about 15%-20% percent of the content. In this, you have to mention the main ideas of your paper, without going too deep in them. And also present the "problem" or "object" in which your essay centers.
Body Paragraphs
This is the largest part of every reaction essay and every kind of essay. Is where the writer has to explain, not only the main ideas but also the arguments to defend them. So, is the part of the text where there should be more citations and analysis.
Conclusion Paragraphs
The reaction paper should close with the conclusions of the writer, which are the results of the analysis and considerations of all the arguments. If the conclusions aren't coherent with the arguments, then the analysis failed.
There are several ways to make citations, and each style defines its own. So the first thing you'll need to check is the format you have to use and look on the internet or in a library for the specifications of that format.
Something that will be always as important in every paper is grammar since it proves knowledge and respect for the language. If you are having troubles in this regard, you could take a look at this site, where you'll find grammar tips for students . Having some help is always a good way to improve your performance.
Some Tips On How To Write a Reaction Paper Properly
Writing a paper can seem challenging, and it is. But that doesn't have to discourage you, because there are several ways to get an effective paper.
On the one hand you could look for services on academic writing, and if this is your preference, you could check this site where you can pay for assignment . If you rather do the reaction paper by your self then here is some inside information that can help you on your
Organize the process. Writing is a process that is more effective if you follow it step by step.
Take notes while reading. This way you can keep track of your reaction.
Read the text several times. The first two times you are processing the content, but after a third time, you start creating your own thoughts.
Be clear about the ideas. If you don't express your ideas with precision, the reader might not understand your point.
Respect the format. The presentation of a reaction essay is really important.
Remember that its a reader response essay. So, you have to express your own ideas about the text.
Reaction papers are written works, and they take some time and effort. But you can find many ways to guide your process and help you create an excellent piece. Just keep in mind that these essays are about your opinion, and your originality is what will make them stand out.
Was this article helpful?
Thanks for your feedback.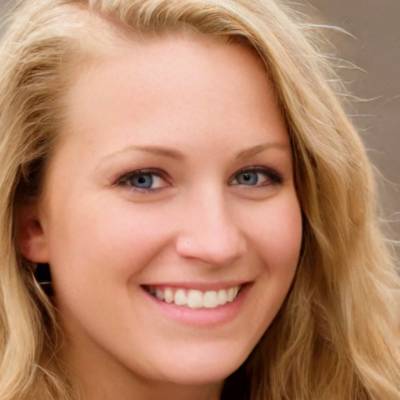 Prof. Linda Mia
I've worked for the past eight years as a content editor, creative writer, and professional essay writer. Every day, I work hard to make sure my clients are satisfied with the projects and papers I write for them. My areas of expertise are wide, ranging from Psychology and Sociology to Political Science and World History.
Readers also enjoyed
100 communication research topics.
Research Paper Writing Guides 32 likes
Methodology in Research Paper
Research Paper Writing Guides 44 likes
Social Work Research Topics
Research Paper Writing Guides 70 likes
WHY WAIT? PLACE AN ORDER RIGHT NOW!
Simply fill out the form, click the button, and have no worries!