Prepare for IELTS
Free online IELTS practice tests
Free online IELTS Writing practice tests
Free online IELTS General Training Writing practice test - paper
IELTS practice General Training Writing test - Task 2
This is the second section of your IELTS General Training Writing test. You should spend about 40 minutes on it.
Write about the following topic:
Some people believe that teaching children at home is best for a child's development while others think that it is important for children to go to school.
Discuss the advantages of both methods and give your own opinion. Give reasons for your answer and include any relevant examples from your own knowledge or experience.
Write at least 250 words.
You have now reached the end of your Writing test; download the answers and see how well you have done.
IELTS Results
Band Scores
Four Skills
IELTS General Training test
Test takers listen to four recorded texts and answer the accompanying questions.
A variety of question types are used in order to test a wide range of listening skills. These include the ability to understand main ideas and detailed factual information, the ability to understand the opinions and attitudes of speakers, the ability to understand the purpose of an utterance and the ability to follow the development of ideas.
A variety of voices and native-speaker accents are used. Test takers write their answers on the question paper as they listen to the recording. Each recording is heard only once.
Section 1 : A conversation between two people set in an everyday social context, e.g. a conversation in an accommodation agency.
Section 2 : A monologue set in an everyday social context, e.g. a speech about local facilities.
Section 3 : A conversation set in an educational or training context between two main speakers, e.g. two university students in discussion, perhaps guided by a tutor.
Section 4 : A monologue set in an educational or training context.
The General Training Reading test contains five or six texts.
Texts are authentic and are taken from notices, advertisements, company handbooks, official documents, books, magazines and newspapers.
Section 1 – everyday life
Section 1 contains two or three short factual texts, one of which may be composite (consisting of 6-8 short texts related by topic, e.g. hotel advertisements). Topics are relevant to everyday life in an English-speaking country.
Section 2 – work-related issues
Section 2 contains two short factual texts focusing on work-related issues (e.g. applying for jobs, company policies, pay and conditions, workplace facilities, staff development and training).
Section 3 – general interest
Section 3 contains one longer, more complex text on a topic of general interest. A variety of question types are used in order to test a wide range of reading skills. These include reading for gist, reading for main ideas, reading for detail, skimming, understanding logical argument, understanding inferences and implied meaning, and recognising writers' opinions, attitudes and purpose.
Writing tasks in the General Training test consist of two tasks that are based on topics of general interest.
In Task 1 , test takers are presented with a situation and are asked to write a letter (of at least 150 words) requesting information or explaining the situation. The letter may be personal, semi-formal or formal in style.
In Task 2 , test takers are asked to write an essay (of at least 250 words) in response to a point of view, argument or problem. The essay can be slightly more personal in style than the Academic Writing Task 2 essay.
The Speaking component assesses test takers' use of spoken English, and is delivered in such a way that it does not allow people to rehearse set responses beforehand. Every test is recorded.
Part 1 : Test takers answer general questions about themselves and a range of familiar topics, such as their home, family, work, studies and interests (4-5 minutes).
Part 2 : Test takers are given a card which asks them to talk about a particular topic. They will have one minute to prepare before speaking for up to two minutes. The examiner may then ask one or two questions on the same topic to finish this part of the test (3-4 minutes).
Part 3 : Test takers are asked further questions connected to the topic in Part 2. These questions give the test taker the opportunity to discuss more abstract ideas and issues (4-5 minutes).
IELTS Scores
Life Skills Test
Find a Test Centre
General Training
Academic Word List
Topic Vocabulary
Collocation
Phrasal Verbs
Academic Reading
All eBooks & Courses
Sample Essays
IELTS Sample Essays
Here you will find IELTS Sample Essays for a variety of common topics that appear in the writing exam.
The model answers all have tips and strategies for how you may approach the question and comments on the sample answer.
You can also view sample essays with band scores on this page. 
Looking at IELTS essay topics with answers is a great way to help you to prepare for the test. 
These IELTS sample essays have been categorised in a way that makes it easy for you to see how certain essay question types require you to provide certain responses to ensure the question is fully answered. 
Specifically these are:
Agree / Disagree
Discuss Two Opinions
Problems and Solutions
Advantages and Disadvantages
Other Types
Agree / Disagree Type Questions
In these types of question you are given one opinion and you then have to state the extent to which you agree or disagree with that opinion:
Advertising
Alternative Medicine
Spending on the Arts
Human Cloning
Social Interaction & the Internet
Airline Tax
Free University Education
Scientific Research
Banning Smoking
Employing Older People
Vegetarianism
Paying Taxes  
Examinations or Formal Assessment 
Multinational Organisations and Culture
Internet vs Newspapers
Technology Development  
Dying of Languages
Discuss Two Opinions Type Questions
In this essay question type you are given two opinions, and you have to discuss both of these and then give your own view:
University Education
Reducing Crime
Animal Rights
Child Development
Diet & Health
Donating Money to Charity
Closing Zoos   
Becoming Independent  
Formal and Informal Education  
Influence of Scientists and Politicians
Sources for Stories
Searching for Extraterrestrial Life
Cause Type Questions
There are a variety of 'cause type' essay questions. In these you first have to give the reasons why something has happened, in other words the causes, but then discuss a different aspect of it, such as the effects, solutions or the extent to whether it is a positive or negative development:
Causes & Effects:
Child Obesity
Skin Whitening Creams
Family Size
Having Children Later in Life
Time Away from Family
Causes and Solutions:
Youth Crime
Global Warming
Paying Attention in Class
International Travel & Prejudice 
Museums & Historical Places
Disappearance of Traditions
Causes, Pros & Cons:
Family Closeness
Living Alone
Rural to Urban Migration
Problems & Solutions Type Questions
In these type of questions, instead of discussing the causes of a problem, you need to discuss the problems related to a particular issue in society, and then suggest what can be to solve these problems:
Overpopulation
Competing for Jobs  
Professionals Immigrating
Advantage & Disadvantages Type Questions
In these type of questions you are asked to discuss the positive and negative sides of a particular topic. You will usually be asked this in the context of giving an opinion ( e.g. Do the advantages outweigh the disadvantages? ): 
Traffic Problems
Food Additives
Computer Games
Age Discrimination at Work  
Children using Tablets and Computers  
Cell Phones, Internet, & Communication  
Working from Home 
Eating Locally grown  Produce  
Oil and Gas Essay  
Other Types of Question
There are sometimes questions that don't fit easily into a particular category as above. You can view some IELTS sample essays for these here:
Protecting Old Buildings
Animal Testing
Fear of Crime
Communication Technology
Influence of Children's Friends  
Sample Essays with Band Scores
You can also view some sample essays that have band scores and comments based on the IELTS marking criteria. 
IELTS Band 8 Essay Samples
IELTS Band 7 Essay Samples
IELTS Band 6 Essay Samples
IELTS Band 5 Essay Samples
IELTS Band 4 Essay Samples
Student Sample Essays
For more IELTS essay topics with answers you can also view essays that have been written by students in the Essay Feedback Forum:
Band 7+ eBooks
"I think these eBooks are FANTASTIC!!! I know that's not academic language, but it's the truth!"
Linda, from Italy, Scored Band 7.5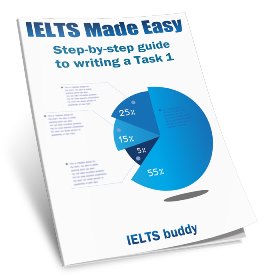 View the eBooks
Before you go...don't miss getting the score you need! Check out the IELTS buddy Band 7+ eBooks

Would you prefer to share this page with others by linking to it?
Click on the HTML link code below.
Copy and paste it, adding a note of your own, into your blog, a Web page, forums, a blog comment, your Facebook account, or anywhere that someone would find this page valuable.
New! Comments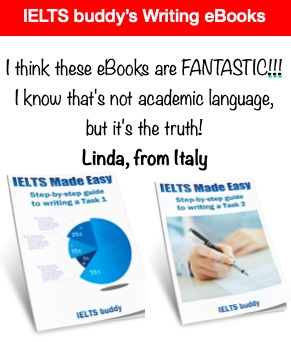 IELTS Modules:
Other resources:.
All Lessons
Band Score Calculator
Writing Feedback
Teacher Resources
Free Downloads
Recent Essay Exam Questions
Books for IELTS Prep
Useful Links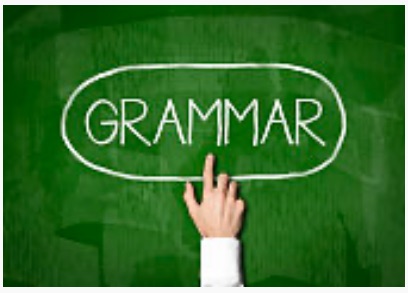 Recent Articles
IELTS Reading Mock Test Academic
Feb 20, 23 07:46 AM
IELTS Bar Chart: Modes of Transport in a European City
Feb 16, 23 03:44 AM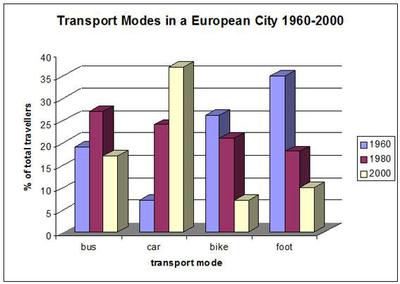 IELTS Speaking Part 2 Sample Answers
Feb 14, 23 09:10 AM
Important pages
IELTS Writing IELTS Speaking IELTS Listening   IELTS Reading All Lessons Vocabulary Academic Task 1 Academic Task 2 Practice Tests
Connect with us

Copyright © 2022- IELTSbuddy All Rights Reserved
IELTS is a registered trademark of University of Cambridge, the British Council, and IDP Education Australia. This site and its owners are not affiliated, approved or endorsed by the University of Cambridge ESOL, the British Council, and IDP Education Australia.