College Planning
How to Write a College Application Essay
College Board
Are you trying to write your college application essay but don't know where to start? This post will help you decide what to include in your essay . 
What is a college application essay?
Many colleges require you to submit an essay, written by you, as part of your application. They may ask you to respond to a question or prompt. This application essay is your opportunity to show colleges your personality and how you think. You can use the essay to demonstrate what you can bring to a campus and to stand out from other applicants.
Why do you need a college application essay?
Many colleges require an essay from each applicant. The essay is also required on the Common Application, which is used by more than 800 colleges and universities. Most admissions officers take the college application essay into consideration in deciding which students to admit (of course, each college has its own process).
Colleges see the essay as a way to hear from you directly and to get a sense of who you are in your own words. It's a great opportunity for you to personalize your application beyond the grades, scores, and other information you've provided, and it can make a difference at decision time.
What are colleges looking for in your application essay?
Colleges want to see that you can write well and build a logical argument with supporting ideas. Some colleges also use the essay to help them determine whether an applicant is a good fit.
According to one expert, the best advice for any student writing an essay is to answer the question that was asked and to be yourself—in your own voice.
How do you write a college application essay?
1. just get going..
Staring down a blank page can be the hardest part of writing an essay. So try this exercise to overcome writer's block: Take 20 minutes to jot down a few quick lists of your proudest accomplishments, worst embarrassments, life-changing moments, strongest memories, favorite people, or any other categories that appeal to you. Don't overthink your lists. (And don't worry if, like most people, your best ideas come after that initial 30 minutes is up.) Repeat the exercise once a day for as many days as you need. Soon you'll discover yourself with one—or more—possible essay topics.
2. Give yourself an early start.
Few people write well under pressure, so give yourself at least a few weeks before the submission deadline. You don't have to work on your essay every single day, but you do have to give yourself enough time to revise, to edit, and then to show your first draft to a friend for feedback. The sooner that first draft is underway, the better off you'll be.
3. Avoid a theme that everyone else is using.
Your essay will be easier to write—and more exciting to read—if it's based on genuine emotion and authentic experience. Don't try to guess what you think an admissions office wants to read. So if all your friends are writing application essays about the topic of the day, that may be a good reason to stay away from it. Unless, of course, you have a unique angle that you are burning to share.
4. Sound like your best self.
Admissions counselors say that the best essays help them learn something about the student that they would never know from reading the rest of the application. For example, this essay may be the ideal opportunity to draw attention to an achievement, a hobby, or a life experience that's barely mentioned on your application.
5.Write confidently, but not arrogantly.
Keep a confident tone even if—especially if—you're not feeling that way. Be on the lookout for words and phrases like "maybe," "sort of," and "I think" that might undercut that tone. At the same time, though, make sure to follow application guidelines about format and length. If the essay has a suggested 650-word maximum, your application will stand out—not in a good way—if you turn in 250 words.
6. Proofread, proofread, then proofread again.
As you progress toward your final draft, run the essay through the spell-check on your computer and double-check your word count. Then set it aside and don't read it for a few days. When you read your essay again with a cold eye, you'll be more likely to spot typos and awkward phrasing. After that, ask a teacher, parent, or college student to give it a quick read.
7. Put yourself in the place of an admissions counselor.
If you were someone who had to read dozens of college essays every day, would you enjoy reading this one? Does it have a promising beginning? Is it easy to follow? Is it free from distracting typos? Does it have a logical conclusion? Does it make you want to know more about the writer? If you think so, chances are that an admission counselor will too.
Ready to start? Here are some tips to come up with an A+ college application essay:
You may be asked to write about a personal experience, an achievement, or a person who is significant to you. Go beyond the what or the who and dig into the how and the why.
If you write about a trip or event, describe how this experience affected you and why it's meaningful to you.
If you are writing about a person in your life, be personal and specific, not just sentimental. Explain what this person did and how their actions, words, or example affected you.
Find out how other students successfully tackled their college application essays.
Visit bigfuture.org for more free, comprehensive college planning resources.
Related Posts
How to strengthen your college list, what's a high school transcript.
How to Write a College Essay
College admissions experts offer tips on selecting a topic as well as writing and editing the essay.
Students can go online to review essay requirements for the colleges they want to apply to, such as word limits and essay topics. Many students may start with the Common App, an application platform accepted by more than 900 schools. (Getty Images)
Not only is the college essay a place to showcase writing skills, it's one of the only parts of a college application where a student's voice can shine through.
Unlike test scores and transcripts, the college admissions essay offers students a chance to showcase their personality.
"The essays are important in part because this is a student's chance to really speak directly to the admissions office," says Adam Sapp, assistant vice president and director of admissions at Pomona College in California.
Prospective college students want their essay, sometimes called a personal statement, to make a good impression and boost their chances of being accepted, but they have only several hundred words to make that happen.
This can feel like a lot of pressure.
"I think this is the part of the application process that students are sometimes most challenged by," says Niki Barron, associate dean of admission at Hamilton College in New York, "because they're looking at a blank piece of paper and they don't know where to get started."
That pressure may be amplified as many colleges have gone test-optional in the past year, meaning that ACT and SAT scores will be considered if submitted but are not required. Other schools have gone test-blind and don't consider such scores at all. In the absence of test scores, some admissions experts have suggested that more attention will be paid to other parts of an application, such as the essay.
But just as each applicant is unique, so are college admissions policies and priorities.
"Being test optional hasn't changed how we use essays in our selection process, and I wouldn't say that the essay serves as a substitute for standardized test scores," Barron wrote in an email. "A student's academic preparation for our classroom experience is always front and center in our application review process."
Essay writing tips offered by experts emphasize the importance of being concise, coherent, congenial, honest and accurate. An applicant should also flex some intellectual muscle and include vivid details or anecdotes.
From brainstorming essay topics to editing the final draft, here's what students need to know about crafting a strong college essay.
Step-by-Step Guide to Writing a College Application Essay
1. Explore essay prompts and select a topic.
2. Start your college essay outline before jumping in.
3. Write the essay and leave time for multiple drafts.
4. Edit and proofread your essay.
5. Submit your essay.
Getting Started on the College Essay
A good time for students to begin working on their essays is the summer before senior year, experts say, when homework and extracurricular activities aren't taking up time and mental energy.
Starting early will also give students plenty of time to work through multiple drafts of an essay before college application deadlines, which can be as early as November for students applying for early decision or early action .
Students can go online to review essay requirements for the colleges they want to apply to, such as word limits and essay topics. Many students may start with the Common App , an application platform accepted by more than 900 schools.
In addition to the main essay, some colleges ask applicants to submit one or more additional writing samples. Students are often asked to explain why they are interested in a particular school or academic field in these supplemental essays , which tend to be shorter than the main essay.
Students will want to budget more time for the writing process if the schools they're applying to ask for supplemental essays.
"Most selective colleges will ask for more than one piece of writing. Don't spend all your time working on one long essay and then forget to devote energy to other parts of the application," Sapp says, noting there may be additional questions on an application requiring thoughtfully written responses.
How Long Should a College Essay Be?
Though the Common App – which students can submit to multiple colleges – notes that "there are no strict word limits" for its main essay, it suggests a cap of about 650 words.
"While we won't as a rule stop reading after 650 words, we cannot promise that an overly wordy essay will hold our attention for as long as you'd hoped it would," the Common App website states.
The word count is much shorter for institution-specific supplemental essays, which are typically around 250 words.
How to Pick a College Essay Topic
The first and sometimes most daunting step in the essay writing process is figuring out what to write about.
There are usually several essay prompts to choose from on a college application. They tend to be broad, open-ended questions, giving students the freedom to write about a wide array of topics, Barron says.
The essay isn't a complete autobiography, notes Mimi Doe, co-founder of Top Tier Admissions, a Massachusetts-based advising company. "It's overwhelming to think of putting your whole life in one essay," she says.
Rather, experts say students should narrow their focus and write about a specific experience, hobby or quirk that reveals something personal, like how they think, what they value or what their strengths are. Students can also write about something that illustrates an aspect of their background. Even an essay on a common topic can be compelling if done right.
Students don't have to discuss a major achievement in their essay, a common misconception. Admissions officers who spoke with U.S. News cited memorable essays that focused on more ordinary topics, including fly-fishing, a student's commute to and from school and a family's dining room table.
What's most important, experts say, is that a college essay is thoughtful and tells a story that offers insight into who a student is as a person.
So, no matter what topic students choose, they'll ultimately be writing about themselves, says Ethan Sawyer, founder of the College Essay Guy website, which offers free and paid essay-writing resources. "What we think of as the topic is just the frame or the lens that we're using to get into other parts of you."
If students are having trouble brainstorming potential topics , they can ask friends or family members for help, says Stephanie Klein Wassink, founder of Winning Applications and AdmissionsCheckup, Connecticut-based college admissions advising companies. Wassink says students can ask peers or family members questions such as, "What do you think differentiates me?" Or, "What are my quirks?"
The essay should tell college admissions officers something they don't already know, experts say. Students should ensure they're writing about something that isn't mentioned elsewhere in their application, perhaps in the activities section, or expand greatly on the topic if it is noted elsewhere.
Writing the College Essay
Some experts encourage students to outline their essay before jumping into the actual writing.
But there isn't one correct way of doing things, says Sara Newhouse, senior consultant at Enrollment Research Associates and former vice president for admission and financial planning at Birmingham-Southern College in Alabama.
"Your writing process is your own," she says. Newhouse encourages students to use whatever process worked for them in the past when they completed writing assignments for English and other high school classes.
The first draft of an essay doesn't need to be perfect. "Just do a brain dump," Doe says. "Don't edit yourself, just lay it all out on the page."
If students are having a hard time getting started, they should focus on their opening sentence, Doe suggests. She says an essay's opening sentence, or hook, should grab the reader's attention.
Doe offered an example of a strong hook from the essay of a student she worked with:
"I first got into politics the day the cafeteria outlawed creamed corn."
"I want to know about this kid," she says. "I'm interested."
But Sawyer cautions that students shouldn't get so caught up in writing the perfect hook that they neglect the rest of their essay. He also says he's read some essays that were excellent overall, even though they had what he would consider mundane hooks.
Editing and Submitting the College Essay
While admissions officers try to learn about students via the essay, they are also gauging writing skills, so students want to make sure they submit top-notch work.
"The best writing is rewriting," Sapp says. "You should never be giving me your first draft."
When reviewing a first essay draft, students should make sure their writing is showing, not telling, Doe says. This means students should show their readers examples that prove they embody certain traits or beliefs, as opposed to just stating that they do.
After editing their essay, students should seek outside editing help, experts recommend. While there are individuals and companies that offer paid essay help – from editing services to essay-writing boot camps – students and families may not be able to afford the associated fees.
However, there may be options to defray the costs. Sawyer, for example, says he offers scholarships to students from low-income families that cover the cost of one-on-one essay consultations.
The availability of and level of feedback from free essay advising services vary. Some college prep companies offer brief consultations at no charge. Free essay workshops may also be available through local high schools, public libraries or community organizations. Khan Academy, a free online education platform, also offers a series of videos and other content to guide students through the essay writing process.
Colleges themselves may also have resources, Barron notes, pointing to pages on Hamilton's website that offer writing tips as well as examples of successful admissions essays. Likewise, Hamilton also holds virtual panel discussions on writing admissions essays.
Students have other options when it comes to essay help. They can ask peers, teachers, school counselors and family members for help polishing an essay.
Newhouse says it works well to have other people proofread an essay in two stages. The first stage focuses on content. Readers should look for information gaps in the essay – anything they are confused about. Once the content is nailed down, the second proofing stage focuses on style, including grammar, punctuation and spelling.
But proofreaders should not change the tone of the essay. "Don't let anyone edit out your voice," Doe cautions.
And while proofreading is fair game, having someone else rewrite your essay is not.
When an essay is ready to go, students will generally submit it online along with the rest of their application. On the Common App, for example, students copy and paste their essay into a text box.
Sapp says even though students often stress about the essay in particular, it's not the only thing college admissions officers look at. "The essay is the window, but the application is the house," he says. "So let's not forget that an application is built of many pieces."
Strong College Essay Examples
Below are two examples of strong essays written by students accepted into Johns Hopkins University in Maryland.
"This is a personal statement, so what works in these essays works because of who the student is and how it fits into the rest of his or her application," notes Ellen Kim, dean of undergraduate admissions at Johns Hopkins.
Hover over the circles along the sides of the letters to read more about what worked.
Searching for a college? Get our complete rankings of Best Colleges.
10 Ways to Discover College Essay Ideas
College Essay
See College Essay Examples
Colleges Weigh in on Common Essay Topics
College Supplemental Essay Tips
Read 2 Transfer Essays That Worked
Tags: education , colleges , college admissions , college applications , students
2022-2023 Best Colleges
Search for your perfect fit with the U.S. News rankings of colleges and universities.
College Admissions: Get a Step Ahead!
Sign up to receive the latest updates from U.S. News & World Report and our trusted partners and sponsors. By clicking submit, you are agreeing to our Terms and Conditions & Privacy Policy .
Ask an Alum: Making the Most Out of College
Recommended Articles
You May Also Like
What to know about new ncaa nil rules.
Cole Claybourn March 2, 2023
Facts About the Work-Study Program
Sarah Wood March 2, 2023
Intersection of Business, Human Rights
Sarah Wood March 1, 2023
College Scholarships for Your Hobbies
Cole Claybourn Feb. 27, 2023
Online Programs With Diverse Faculty
Sarah Wood Feb. 24, 2023
Avoid These 7 Scholarship Mistakes
Sarah Wood Feb. 21, 2023
Networking While You're in College
Jackson Nimesheim Feb. 21, 2023
Teacher Training for High Schoolers
Kate Rix Feb. 16, 2023
How to Perform Well on SAT, ACT Test Day
Cole Claybourn Feb. 16, 2023
High School Mistakes to Avoid
Anayat Durrani Feb. 15, 2023
Have a language expert improve your writing
Check your paper for plagiarism in 10 minutes, generate your apa citations for free.
Knowledge Base
College essay
How to Write a College Essay | A Complete Guide & Examples
The college essay can make or break your application. It's your chance to provide personal context, communicate your values and qualities, and set yourself apart from other students.
A standout essay has a few key ingredients:
A unique, personal topic
A compelling, well-structured narrative
A clear, creative writing style
Evidence of self-reflection and insight
To achieve this, it's crucial to give yourself enough time for brainstorming, writing, revision, and feedback.
In this comprehensive guide, we walk you through every step in the process of writing a college admissions essay.
Table of contents
Why do you need a standout essay, start organizing early, choose a unique topic, outline your essay, start with a memorable introduction, write like an artist, craft a strong conclusion, revise and receive feedback, frequently asked questions.
While most of your application lists your academic achievements, your college admissions essay is your opportunity to share who you are and why you'd be a good addition to the university.
Your college admissions essay accounts for about 25% of your application's total weight一and may account for even more with some colleges making the SAT and ACT tests optional. The college admissions essay may be the deciding factor in your application, especially for competitive schools where most applicants have exceptional grades, test scores, and extracurriculars.
What do colleges look for in an essay?
Admissions officers want to understand your background, personality, and values to get a fuller picture of you beyond your test scores and grades. Here's what colleges look for in an essay :
Demonstrated values and qualities
Vulnerability and authenticity
Self-reflection and insight
Creative, clear, and concise writing skills
It's a good idea to start organizing your college application timeline in the summer of your junior year to make your application process easier. This will give you ample time for essay brainstorming, writing, revision, and feedback.
While timelines will vary for each student, aim to spend at least 1–3 weeks brainstorming and writing your first draft and at least 2–4 weeks revising across multiple drafts. Remember to leave enough time for breaks in between each writing and editing stage.
Create an essay tracker sheet
If you're applying to multiple schools, you will have to juggle writing several essays for each one. We recommend using an essay tracker spreadsheet to help you visualize and organize the following:
Deadlines and number of essays needed
Prompt overlap, allowing you to write one essay for similar prompts
You can build your own essay tracker using our free Google Sheets template.
College essay tracker template
Prevent plagiarism. Run a free check.
Ideally, you should start brainstorming college essay topics the summer before your senior year. Keep in mind that it's easier to write a standout essay with a unique topic.
If you want to write about a common essay topic, such as a sports injury or volunteer work overseas, think carefully about how you can make it unique and personal. You'll need to demonstrate deep insight and write your story in an original way to differentiate it from similar essays.
What makes a good topic?
Meaningful and personal to you
Uncommon or has an unusual angle
Reveals something different from the rest of your application
Brainstorming questions
You should do a comprehensive brainstorm before choosing your topic. Here are a few questions to get started:
What are your top five values? What lived experiences demonstrate these values?
What adjectives would your friends and family use to describe you?
What challenges or failures have you faced and overcome? What lessons did you learn from them?
What makes you different from your classmates?
What are some objects that represent your identity, your community, your relationships, your passions, or your goals?
Whom do you admire most? Why?
What three people have significantly impacted your life? How did they influence you?
How to identify your topic
Here are two strategies for identifying a topic that demonstrates your values:
Start with your qualities : First, identify positive qualities about yourself; then, brainstorm stories that demonstrate these qualities.
Start with a story : Brainstorm a list of memorable life moments; then, identify a value shown in each story.
After choosing your topic, organize your ideas in an essay outline , which will help keep you focused while writing. Unlike a five-paragraph academic essay, there's no set structure for a college admissions essay. You can take a more creative approach, using storytelling techniques to shape your essay.
Two common approaches are to structure your essay as a series of vignettes or as a single narrative.
Vignettes structure
The vignette, or montage, structure weaves together several stories united by a common theme. Each story should demonstrate one of your values or qualities and conclude with an insight or future outlook.
This structure gives the admissions officer glimpses into your personality, background, and identity, and shows how your qualities appear in different areas of your life.
Topic: Museum with a "five senses" exhibit of my experiences
Introduction: Tour guide introduces my museum and my "Making Sense of My Heritage" exhibit
Story: Racial discrimination with my eyes
Lesson: Using my writing to document truth
Story: Broadway musical interests
Lesson: Finding my voice
Story: Smells from family dinner table
Lesson: Appreciating home and family
Story: Washing dishes
Lesson: Finding moments of peace in busy schedule
Story: Biking with Ava
Lesson: Finding pleasure in job well done
Conclusion: Tour guide concludes tour, invites guest to come back for "fall College Collection," featuring my search for identity and learning.
Single story structure
The single story, or narrative, structure uses a chronological narrative to show a student's character development over time. Some narrative essays detail moments in a relatively brief event, while others narrate a longer journey spanning months or years.
Single story essays are effective if you have overcome a significant challenge or want to demonstrate personal development.
Topic: Sports injury helps me learn to be a better student and person
Situation: Football injury
Challenge: Friends distant, teachers don't know how to help, football is gone for me
Turning point: Starting to like learning in Ms. Brady's history class; meeting Christina and her friends
My reactions: Reading poetry; finding shared interest in poetry with Christina; spending more time studying and with people different from me
Insight: They taught me compassion and opened my eyes to a different lifestyle; even though I still can't play football, I'm starting a new game
Brainstorm creative insights or story arcs
Regardless of your essay's structure, try to craft a surprising story arc or original insights, especially if you're writing about a common topic.
Never exaggerate or fabricate facts about yourself to seem interesting. However, try finding connections in your life that deviate from cliché storylines and lessons.
Admissions officers read thousands of essays each year, and they typically spend only a few minutes reading each one. To get your message across, your introduction , or hook, needs to grab the reader's attention and compel them to read more..
Avoid starting your introduction with a famous quote, cliché, or reference to the essay itself ("While I sat down to write this essay…").
While you can sometimes use dialogue or a meaningful quotation from a close family member or friend, make sure it encapsulates your essay's overall theme.
Find an original, creative way of starting your essay using the following two methods.
Option 1: Start with an intriguing hook
Begin your essay with an unexpected statement to pique the reader's curiosity and compel them to carefully read your essay. A mysterious introduction disarms the reader's expectations and introduces questions that can only be answered by reading more.
Option 2: Start with vivid imagery
Illustrate a clear, detailed image to immediately transport your reader into your memory. You can start in the middle of an important scene or describe an object that conveys your essay's theme.
A college application essay allows you to be creative in your style and tone. As you draft your essay, try to use interesting language to enliven your story and stand out .
Show, don't tell
"Tell" in writing means to simply state a fact: "I am a basketball player." " Show " in writing means to use details, examples, and vivid imagery to help the reader easily visualize your memory: "My heart races as I set up to shoot一two seconds, one second一and score a three-pointer!"
First, reflect on every detail of a specific image or scene to recall the most memorable aspects.
What are the most prominent images?
Are there any particular sounds, smells, or tastes associated with this memory?
What emotion or physical feeling did you have at that time?
Be vulnerable to create an emotional response
You don't have to share a huge secret or traumatic story, but you should dig deep to express your honest feelings, thoughts, and experiences to evoke an emotional response. Showing vulnerability demonstrates humility and maturity. However, don't exaggerate to gain sympathy.
Use appropriate style and tone
Make sure your essay has the right style and tone by following these guidelines:
Use a conversational yet respectful tone: less formal than academic writing, but more formal than texting your friends.
Prioritize using "I" statements to highlight your perspective.
Write within your vocabulary range to maintain an authentic voice.
Write concisely, and use the active voice to keep a fast pace.
Follow grammar rules (unless you have valid stylistic reasons for breaking them).
You should end your college essay with a deep insight or creative ending to leave the reader with a strong final impression. Your college admissions essay should avoid the following:
Summarizing what you already wrote
Stating your hope of being accepted to the school
Mentioning character traits that should have been illustrated in the essay, such as "I'm a hard worker"
Here are two strategies to craft a strong conclusion.
Option 1: Full circle, sandwich structure
The full circle, or sandwich, structure concludes the essay with an image, idea, or story mentioned in the introduction. This strategy gives the reader a strong sense of closure.
In the example below, the essay concludes by returning to the "museum" metaphor that the writer opened with.
Option 2: Revealing your insight
You can use the conclusion to show the insight you gained as a result of the experiences you've described. Revealing your main message at the end creates suspense and keeps the takeaway at the forefront of your reader's mind.
Revise your essay before submitting it to check its content, style, and grammar. Get feedback from no more than two or three people.
It's normal to go through several rounds of revision, but take breaks between each editing stage.
Also check out our college essay examples to see what does and doesn't work in an essay and the kinds of changes you can make to improve yours.
Respect the word count
Most schools specify a word count for each essay , and you should stay within 10% of the upper limit.
Remain under the specified word count limit to show you can write concisely and follow directions. However, don't write too little, which may imply that you are unwilling or unable to write a thoughtful and developed essay.
Check your content, style, and grammar
First, check big-picture issues of message, flow, and clarity.
Then, check for style and tone issues.
Finally, focus on eliminating grammar and punctuation errors.
Get feedback
Get feedback from 2–3 people who know you well, have good writing skills, and are familiar with college essays.
Teachers and guidance counselors can help you check your content, language, and tone.
Friends and family can check for authenticity.
An essay coach or editor has specialized knowledge of college admissions essays and can give objective expert feedback.
The checklist below helps you make sure your essay ticks all the boxes.
College admissions essay checklist
I've organized my essay prompts and created an essay writing schedule.
I've done a comprehensive brainstorm for essay topics.
I've selected a topic that's meaningful to me and reveals something different from the rest of my application.
I've created an outline to guide my structure.
I've crafted an introduction containing vivid imagery or an intriguing hook that grabs the reader's attention.
I've written my essay in a way that shows instead of telling.
I've shown positive traits and values in my essay.
I've demonstrated self-reflection and insight in my essay.
I've used appropriate style and tone .
I've concluded with an insight or a creative ending.
I've revised my essay , checking my overall message, flow, clarity, and grammar.
I've respected the word count , remaining within 10% of the upper word limit.
Congratulations!
It looks like your essay ticks all the boxes. A second pair of eyes can help you take it to the next level – Scribbr's essay coaches can help.
Colleges want to be able to differentiate students who seem similar on paper. In the college application essay , they're looking for a way to understand each applicant's unique personality and experiences.
Your college essay accounts for about 25% of your application's weight. It may be the deciding factor in whether you're accepted, especially for competitive schools where most applicants have exceptional grades, test scores, and extracurricular track records.
A standout college essay has several key ingredients:
A unique, personally meaningful topic
A memorable introduction with vivid imagery or an intriguing hook
Specific stories and language that show instead of telling
Vulnerability that's authentic but not aimed at soliciting sympathy
Clear writing in an appropriate style and tone
A conclusion that offers deep insight or a creative ending
While timelines will differ depending on the student, plan on spending at least 1–3 weeks brainstorming and writing the first draft of your college admissions essay , and at least 2–4 weeks revising across multiple drafts. Don't forget to save enough time for breaks between each writing and editing stage.
You should already begin thinking about your essay the summer before your senior year so that you have plenty of time to try out different topics and get feedback on what works.
Most college application portals specify a word count range for your essay, and you should stay within 10% of the upper limit to write a developed and thoughtful essay.
You should aim to stay under the specified word count limit to show you can follow directions and write concisely. However, don't write too little, as it may seem like you are unwilling or unable to write a detailed and insightful narrative about yourself.
If no word count is specified, we advise keeping your essay between 400 and 600 words.
Is this article helpful?
Other students also liked.
What Do Colleges Look For in an Essay? | Examples & Tips
College Essay Format & Structure | Example Outlines
How to Revise Your College Admissions Essay | Examples
More interesting articles
Choosing Your College Essay Topic | Ideas & Examples
College Essay Examples | What Works and What Doesn't
Common App Essays | 7 Strong Examples with Commentary
How Long Should a College Essay Be? | Word Count Tips
How to Apply for College | Timeline, Templates & Checklist
How to End a College Admissions Essay | 4 Winning Strategies
How to Make Your College Essay Stand Out | Tips & Examples
How to Research and Write a "Why This College?" Essay
How to Write a College Essay Fast | Tips & Examples
How to Write a Diversity Essay | Tips & Examples
How to Write a Great College Essay Introduction | Examples
How to Write a Scholarship Essay | Template & Example
How to Write About Yourself in a College Essay | Examples
Style and Tone Tips for Your College Essay | Examples
US College Essay Tips for International Students

How to Write an Outstanding Personal Statement When Applying to College
If you're getting ready to put together your college applications, that means it's time to start thinking about writing your personal statement. Many first-year, transfer, and graduate school applications will ask you to write about who you are and why you want to attend college.
Writing a personal statement is your chance to show the admissions team who you are outside of what they can see from your application materials. It's an opportunity to speak about you as a person and more than a student — what your grades and transcripts don't show.
Writing something that will wow the reader is a considerable task, especially if you don't think of yourself a writer. With a bit of preparation and a proofreader or two, you can have a personal statement that will get you noticed.
To help you feel more confident when it's time to sit down and write your personal statement, we've gathered some tips to help you craft a unique and creative essay. Keep reading to learn how to write a personal statement that showcases the real you.
How to Write a Compelling Personal Statement
College applications are either due by a specific date or accepted on a rolling basis. UB accepts applications on a rolling basis, but we have an early action date that gives you priority consideration for grants and scholarships . When planning your college applications, you should give yourself a deadline or a target date to have your essay finished. The idea is to avoid any last-minute planning or writing sessions.
Knowing your submission deadline helps you create a plan. Give yourself enough time to outline, write, edit, and rewrite (and edit some more). A month would be a great goal to give yourself enough time to write your essay without rushing.
The bottom line is to give yourself as much time as possible so you can do your best work because writing about yourself is one of the hardest forms of writing!
Following the Directions
Admissions departments will give you guidelines to follow. Make sure you know the parameters for each of your applications. Check for word count maximums, word count minimums, and questions or themes they want you to address in your essay.
Check for all the details in your application materials when you sit down to outline your rough draft. Some schools may indicate a font, font size, or margin size for your submission. Showing you have attention to detail and can follow directions is something admissions professionals are looking at when they go through your application.
Telling Your Story
Your college essay is an opportunity to flex your storytelling muscles. It's easy to cite facts about yourself — the standard format for many applicants. However, you want to create something that will help you stand out to the admissions team reading your application.
By placing yourself inside a story, you grab the attention of the person reading your application — the kind of attention that moves you along in the acceptance process. It's okay to try something a bit different from your norm.
We're not all natural storytellers, but help is out there.
With a quick Google search, you can find pages of college essay examples. As you read through examples of personal statements, try to find inspiration in the themes and stories you see. Don't copy what you see but find sample essays that speak to you and can help you figure out how you want to tell your story.
Pro Tip: Show them who you are rather than tell them who you are.
A unique theme, an opening hook, or a bold beginning are just a few ways you can create a unique and creative personal statement that will grab your reader's attention.
Here are some common themes that students incorporate into their stories:
Awkward situations
Difficult decisions
Inspiration
Try not to describe these situations in your life. Instead, place these themes inside a story that connects to your life. A story about something as mundane as the contents of your backpack can explore many of these themes in your life when done thoughtfully and creatively.
Editing Your Writing
Every good writer has a good editor. We are often our worst editors because we've been staring at our writing for too long to see minor errors. Your personal statement is one of those times where you want to go above and beyond to be sure your writing is free from all typos, grammatical errors, spelling errors, and word usage issues.
After you've read through your statement several times find someone you trust to be a fresh set of eyes for you. Ask them to read through your work before submitting it with your college application.
Pro Tip : Read your writing aloud to yourself.
Reading aloud helps you catch errors you might miss when reading silently to yourself.
One small side note to add to the idea of editing is this:
Applying to college is a long-awaited milestone in your life. You may feel a lot of pressure to have everything to be as close to perfect as possible to give yourself the best chance of getting into your choice of college. But know this…
Every single story ever written has yet to be finished.
Even professional writers and famous novelists fear their work could have been better. You risk spending 95% of your time on the last 5% of your essay getting it polished. After you've proofread your piece and asked someone to read it for you, there may come a time when you have to tell yourself that close is good enough and done is better than perfect, or you will lose yourself while chasing perfection — an impossible task.
Don't be afraid to express yourself. College applications, and especially your personal statement, are when you should be bold and assert who you are. Show the parts of you that your transcripts and grades can't.
Instead of writing what you think they want to read, write a piece that demonstrates who you are and is what you want to write. Share what matters to you. Colleges are looking for students who will be a good fit for their campus — building bridges and growing the community with unique thoughts, feelings, and opinions. Your essay shouldn't minimize who you are; it should declare who you are in a vibrant way that convinces the college you want to go to that you're who they are looking for in a student.
As a test-optional school, University of Bridgeport encourages everyone to write an essay, but one is required if you're applying without ACT or SAT scores.
We're excited to learn more about you and your story! Applications are open, and we accept applications on a rolling basis.
Interested in learning more about UB's dynamic and inclusive campus community and how to become a #purpleknight? Click here to learn more!
How to Write a Great College Application Essay
By manuela florea
You've completed all the application forms, taken all the tests, and now it's finally time to impress your university's admission officers with a great college application essay.
A college application essay is usually around 500 words, and those words can mean the difference between acceptance and rejection. You will spend many days researching and crafting your essay, but admissions officers will only have a few minutes to actually read it, so you need to get their attention.
However, if you are the type of person who likes to start with the don'ts, check out our blog post on How Not to Write a University Application Essay .
1. Read the instructions carefully
They say starting the essay is the hardest part. You may think it's redundant to mention that you need to read the instructions carefully, but with all the excitement and stress that characterizes this period of your life, it needs to be highlighted.
If you don't follow the application essay guidelines, the admissions officer may assume that you won't be able to follow the directions of the university's program. Page and word limits are mentioned for a reason and you must be able to organize your submission by following the rules.
After you've read through the instructions a few times and gathered your notes, you can start creating an outline to organize your essay and decide what message you want to send. Now you're ready to write your first draft.
2. Start with a compelling introduction
Great writing is hard to achieve, but it's possible if you're smart about it. Anyone who works in journalism will tell you that you can catch any reader's attention as long as you deliver a great introduction.
The admissions officers will only spend a brief amount of time reviewing your essay, so you need to start with a vivid paragraph that will keep them engaged. The introduction has to reveal to the reader what your essay is about and catch their attention. You could open with an anecdote or an interesting story that will show some of the best parts of your personality and character, offering an insight that will help the admission officers get to know who you are.
3. Use your inner voice
Universities are looking for authenticity and quality of thinking, so don't try to shape your essay around phrases or ideas that people have used many times before, but base it on your genuine beliefs.
The application essay is your opportunity to impress an admissions officer with your determination and existing knowledge of your chosen subject. Make sure it reflects all of your skills and ambitions, and show how your chosen program will help you achieve future goals.
4. Avoid clichés
While you research your application essay, you will be encouraged to check out some examples of great essays and get inspired. While this is a great exercise, many students allow themselves to be influenced too much by the examples, and use lots of clichés in their desire to impress the admission officers.
Remember that there are thousands of others students applying to your desired university, and you need to distinguish yourself. Re-read your essay, delete all the sentences that sound like a cliché, and try to find a more original angle.
Admissions officers go through thousands of applications a year, so it's only logical that they will notice those that bring a unique personality to life. Let them discover that!
5. Give good examples to support your ideas
A college application essay is basically a glimpse into how your mind works and how you view the world. If you want your essay to be credible, you need to make sure everything you write supports that viewpoint. Spend some time figuring out how the essay question relates to your personal qualities and then write from a specific angle.
That means that every time you want to express an idea, you don't simply state a fact, but you also include specific details and examples to develop your ideas. You can do that by offering examples from your personal experiences and writing about what truly motivates you and how you developed a certain belief.
6. Stick to a clear essay plan
Creativity is an aspect very much appreciated in writing, but don't assume that a creative essay is not also an organized one. Obviously, you don't want to write a bunch of words without meaning, so make sure you write about just one subject at a time.
You will have a maximum number of words, so the secret is not to try to cover everything in your essay. Create a plan before you actually start writing, organize your essay in three parts (introduction, body and conclusion), and decide on the main ideas you want to express.
7. Ask someone to proofread your work
You want to create a great college application, so you will probably read it over and over again in order to make sure there are no typos and spelling and grammar errors. But after a while, you might need a fresh perspective. It's best to ask someone who hasn't seen it yet to take a look, as they're likely to see mistakes you won't catch.
If you ask a teacher or parent to proofread your essay, they will be able not only to catch mistakes, but also to check if the writing sounds like you. After reading so many examples and following all those instructions, it's hard to tell if what you just wrote is a statement of who you really are or not. Enlist the help of others to make sure that your essay is immaculate.
Now start writing and craft an extraordinary essay!
This article was originally published in January 2016 . It was last updated in September 2022
Want more content like this Register for free site membership to get regular updates and your own personal content feed.
Manuela is passionate about education and evolution and wishes to collect enough information in order to help students from all corners of the world take the big step towards their incredible future.
+ 19 others saved this article
+ 20 others saved this article
Share this Page
Get assisted by higher education experts
Our expert teams can help start your academic journey by guiding you through the application process.
Related Articles Last year
How to start your university application with QS
Six tips for choosing the right master's degree for you

How to apply to study in the UK

How to Write a Winning Scholarship Essay
How to apply to study in the US

How to Study Abroad: Frequently Asked Questions
Most Shared Last year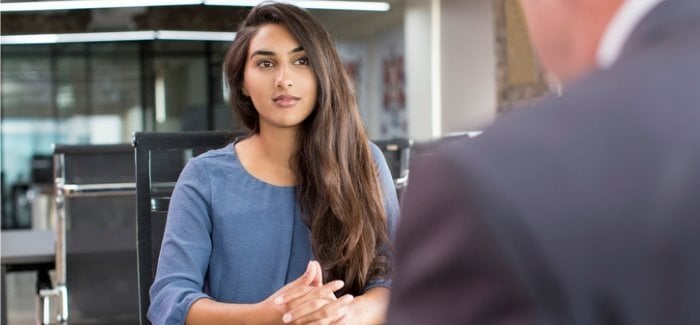 How to Answer Common Admission Interview Questions
7 Ways to Improve your English
How to transfer universities in the UK
University Applications: Top Tips
Most read last year.
Find your perfect University program with our matching tool
Meet and apply to universities
Connect with peers

Choose Your Test
Sat / act prep online guides and tips, how to write about extracurriculars on college applications.
College Admissions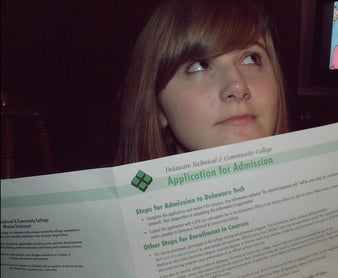 One of the trickiest parts of the Common App is understanding how to make the most of the extracurricular activity section. You might have a ton of activities - or not very many - and be wondering how you should write about your activities to impress college admissions readers.
If you've felt stumped by what you're supposed to do in this section and how to make the most of your very limited space, read on.
In this guide I will tell you:
How many extracurricular activities you should list
How to choose which activities to list
How to write about your extracurriculars
But before we get into that, you may be wondering...
Why Do You Need Extracurricular Activities in the First Place?
Colleges love to see that students are active, contributing members of their communities. Even more importantly, they love to see students who are developing their talents and passions.
When a student is actively involved in the community and other activities in high school, there is a good chance that they will be doing something similar in college. Universities like to be known as hubs of activity, charity, and culture, and it's largely the students that make them that way.
Because of this, the activities section of the Common App is very important. It's your chance to show the admissions officers how you will become an actively contributing member of their school community.
Remember that almost anything that you are actively and productively involved in can be considered an extracurricular activity. This includes things like having a job or taking care of family members.
For the Common App, you'll need to reflect on what you have learned from your activities and how they have helped you develop. Admissions officers are going to be particularly interested in seeing how you have been involved in leadership positions and that you have dedicated a significant amount of time and energy to your activities.
You know why you need extracurriculars and what the admissions officers most want to see. But do you know how many of them you need for your application?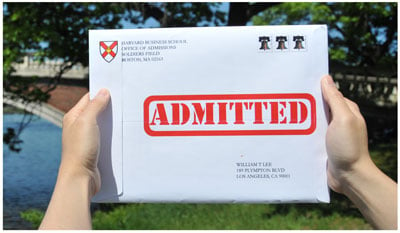 Want to build the best possible college application with a real expert?
We can help. PrepScholar Admissions is the world's best admissions consulting service. We combine world-class admissions counselors with our data-driven, proprietary admissions strategies . We've overseen thousands of students get into their top choice schools , from state colleges to the Ivy League.
We know what kinds of students colleges want to admit. We want to get you admitted to your dream schools .
Learn more about PrepScholar Admissions to maximize your chance of getting in.
How Many Activities Should You List on the Common App?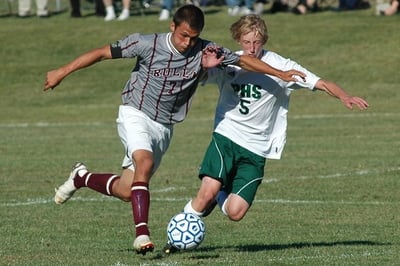 It's time to seriously start looking at the application and what should and shouldn't be included under the activities section.
The Common App gives you room to write about ten of your activities.
But What If You Don't Have 10 Activities?
That's absolutely fine. You don't need to panic or try to make up activities just to fill in the blanks. In fact, college admissions advisors would prefer to see a few activities that you've made a significant dedication to than several activities that you've had lesser involvement in.
It would be much better to show significant involvement, leadership, and personal development in two or three activities than it would be to write about ten activities that you were hardly involved in because you spread yourself too thin.
A great looking application could have between one and three activities showing significant involvement (depending on the number of hours dedicated to each), and a few other activities with a lower level of involvement. These would likely either be from your earlier years in high school before you figured out what you were really passionate about, or a lesser interest that you have dedicated a couple hours a week to.
What If You Have Too Many Activities?
This will only really be a problem for a few people, though many might initially think it's an issue.
Admissions officers only want to see the activities that you have been engaged in significantly.
There's no hard and fast definition for what "significant involvement" looks like, but most people can work it out. If you helped out at your church's pancake breakfast one year, that really doesn't need to go on your application. But if you have volunteered at the hospital for 10 hours a week every week for four years, that definitely counts as significant involvement.
In other words, you need to be looking for quality over quantity. Instead of aiming to fill each blank with something inconsequential just to have it filled, make sure that everything you include reflects a significant time investment and an experience that you learned from.
You can often combine multiple activities under one heading if none of them is individually significant enough, or if you need to save space. Let's say you play volleyball. You've been on the JV team at school for four years, you play club volleyball in the off-season, and every summer you both do volleyball camps and help coach camps for younger players. If you are running out of room, feel free to lump all of those together on the application as one activity.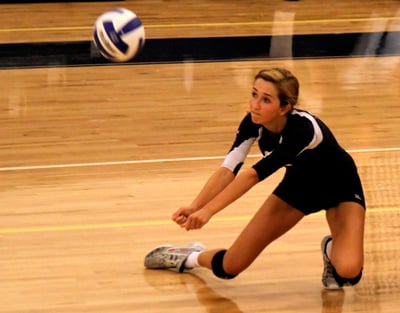 Finally, make sure you're not confusing academic awards with extracurricular activities. For example, many good students are accepted into the National Honors Society every year. If you've been accepted and that's the extent of your involvement, list it as an academic honor. On the other hand, if you've been accepted, got elected as the president of your school chapter, organized weekly meetings, and planned several volunteer activities throughout the year, list it as an activity.
What if you legitimately have more than ten activities you have been significantly involved in, and you feel your application would be incomplete without them?
Never fear! The Common App does have an "Additional Information" section, and this is the place to let admissions officers know about these really important things that you couldn't fit elsewhere. Just make sure they really are important! They'll be rolling their eyes if you insisted on filling out this section to talk about the one hour you spent working at the pancake breakfast three years ago.
Still not quite sure how you should choose from among your many activities? Read on for a step-by-step explanation of how to pick what activities you should write about, and how you should list them on your application.
Step-by-Step Guide to Choosing Your Activities
This part of the application is difficult because you have to convey a lot of information in a relatively small space. It's important to brainstorm ahead of time to make sure that you'll be able to make the most of this section.
Step 1: Write Down Your Activities
On a piece of paper, write down a list of your activities. These can be almost anything that you have done in high school , from sports, to organized clubs, to outside hobbies and interests, to work or community service.
For each activity, make sure you write down:
The name of the organization where you did the activity (if applicable).
A description of what you did. Feel free to go in-depth and fully explain your involvement. Did you attend meetings? Classes? Did you organize any activities?
Write down any leadership roles you had – meaning any time you were responsible for the actions of other people, or had responsibilities beyond just being a participant. These do not need to be official. If you ran the meetings but didn't have an official title, still write it down. Also include any achievements or special responsibilities you had.
Were there any special projects that you did or were in charge of? If so, what specifically did you do? This can be a one-time thing (like organizing a food drive) or something more long-term, such as running a tutoring clinic throughout the school year.
What were the dates that you participated in the activity? How many hours per week did you do?
Your examples might look like this:
Soccer Team: Member of my high school's soccer team, played forward position. JV team two years, Varsity team two years. Lead goal scorer my junior year. In charge of spring fundraiser that raised $800 to cover team travel costs.
Animal Shelter Volunteer: Freshman through junior year. Volunteered 10 hours a week taking care of cats and dogs, cleaning cages, feeding animals, and interviewing potential owners at my local animal shelter. Received "Volunteer of the Month" award in May 2017.
Outdoors Club: Member for four years, vice president my senior year. Attended and helped run weekly meetings as well as weekend events. Responsible for planning over 15 outdoor-related events that helped students experience the outdoors and get to know one another better.
Step 2: Number Your Activities From Most Important to Least Important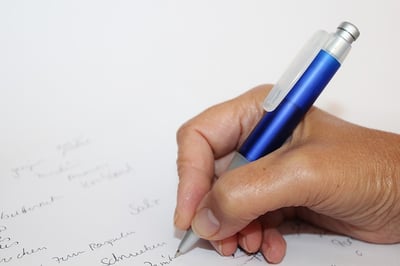 Base this off the amount of time you dedicated to the project, your leadership in the activity, and how important the activity has been for developing a passion or pursuing a future goal.
Important note: Make sure that the order you put them in is the order of importance they have for you according to your passions and interests. Don't just try to guess what the admissions officers want to see, because the whole point is to show off what is important to you.
Why is this important? This is going to the be order that you list your activities on the application. It's important that you put what's most important to you at the top of the list so that you make it as obvious as possible to the college admissions officers. Don't make them hunt through your list to see what your best contributions and activities are!
Step 3: Have Your Parents or Friends Read Over Your List
This is not only to check that you've remembered everything correctly, such as the dates and time commitments, but also to make sure that you haven't missed out on anything important. Maybe that three hours a week you spent as a peer counselor slipped your mind. Always get someone to check it over and ask for anything they can contribute.
Another reason it's important to check in with someone else is to make sure that what you've written makes sense. Maybe you're used to certain acronyms or assume that everyone knows what the Quill and Scroll Club does!
Step 4: Understand Your Story
Now that you have your list, it's important to reflect on it and try to think about how the admissions officers are going to see your activities . Do you think that the activities, as you have listed and described them, tell a story about who you are as a person? Is it a good representation of how you've spent the past four years outside of the classroom? And does it show what kind of contribution you will be making to a college community?
At this point, it's important to consider how you're presenting yourself. You may have heard that admissions officers are looking to create a well-rounded student body. While that's true, that doesn't mean that they are only looking for well-rounded students.
Some students are "pointy." They have fantastic achievements in a certain area – and don't have a lot outside that area. For example, imagine all your extracurricular activities are related to biology. You're the president of the biology club at school, you've participated (and won awards) at various science competitions around your state over the past four years, you've worked with a professor at the local community college on some biological research, and you volunteer five hours per week as a bio tutor.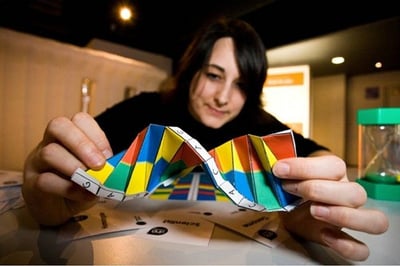 Though you haven't tried a lot of different things, you can still turn this into a great story about having a strong passion in one area.
Admissions officers tend to like "pointy" students because their great focus shows that they have potential to make a big difference in the future of a certain field. A lot of "pointy" students with achievements in different areas will together make up a diverse student body.
But realistically, most applicants aren't going to have such massive achievements in just one area. Well-rounded students also help make up a well-rounded student body, so try to think about how your diverse activities tell your story. You've probably learned different but valuable things from each experience, and having a diverse range of interests shows that you're not afraid to try new things – another thing that will be viewed positively by admissions officers.
Also keep in mind that unusual activities often will stand out. Many students are involved in quite generic activities. While that isn't bad, something different will definitely get you noticed, so don't be afraid to include something a bit unorthodox on your list – especially if you've had a good achievement in it and it's an important part of your story.
So now that you know exactly what you'll be writing about, let's get into the details of how to actually fill out that application.
Want to perfect your extracurriculars on your college application?
How to Write About Your Extracurriculars: AKA Putting Your Twitter Skills to Use
Let's go through the Activities section of the Common App step by step.
When you click on the Activities page, you'll see a brief description of what's expected in this section, and you can choose whether or not you have any activities that you would like to report.
Click yes. Then press "Continue."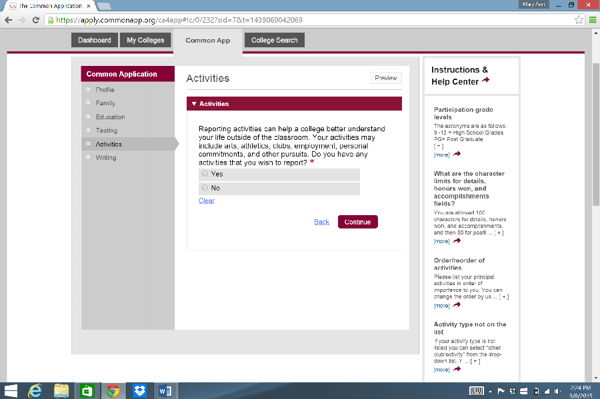 Next, click on "Activity 1."
You'll have a drop-down menu where you'll be able to choose what kind of activity you're going to talk about. Choose whatever best describes the #1 activity from the list you made previously.
In the next box, you can put the Activity Name.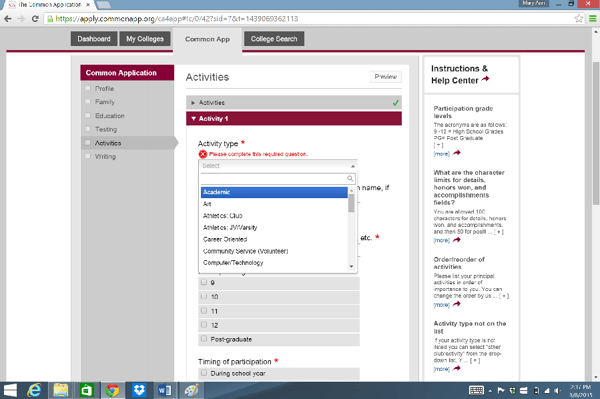 You have 50 characters to fill out this section.
The main rule for this is to be as detailed as you can within the character limit.
This is because you want to save as much room as possible in the next section, where you have to describe the activity.
Let's say your activity is that you have spent the past four years playing the violin. You're the first chair violinist in a community orchestra, you're the soloist in your school's concert band, you won local awards for your playing, and you've been taking lessons for 12 years.
The bad way to phrase this would be:
The great way to phrase this would be:
Award-winning soloist/first chair violinist
If you do this, you're making the most of your first 50 characters, and you can then use the Activity Description to elaborate on the points you have already raised in the Activity Name.
Let's move on to the Activity Description.
In this box, you can use 150 characters to talk about details of your activity.
While that may have been a challenge for older generations, it should be a breeze for anyone who is familiar with using Twitter!
Look at your activity list that you wrote earlier. Choose the most important things for each activity – leadership positions, initiatives you ran, important contributions you made.
What you should not write in this space is a general description of what the club or group does. Make this all about you and your role in the activity.
Don't try to use a full sentence here. Use action words and small phrases to describe what you've done. It's ok to use symbols and abbreviations (&, /, etc.) in order to save room.
Be specific! Emphasize the numbers of what you did. How many people did you lead? How many people joined the club because of you? Exactly how much money did you raise for that cause? The more specific you are, the better picture you are painting for the admissions officer about what you actually achieved.
Don't exaggerate or lie about what you've done, but also make sure you aren't modest. This is your time to shine and be proud of what you've accomplished.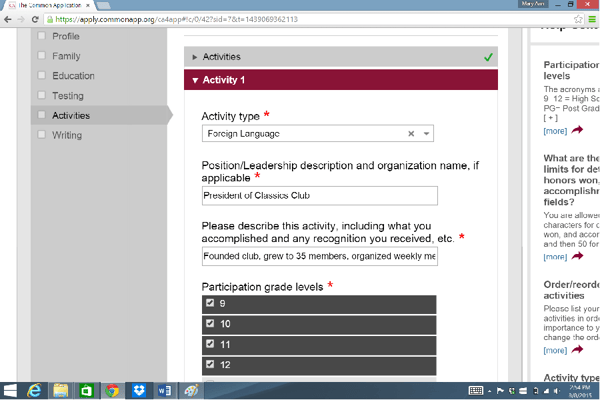 What if you don't have room to write a complete enough description?
Almost everyone will feel like they could write more, but try to refrain from doing so unless you really feel that something very important cannot be described well enough in the space given.
If that's the case, this is where the "Additional Information" section comes in.
You'll find this under the next section on the Common App, labelled "Writing."
If you do choose to use this space, make it clear that you are referring back to the Activity section. Continue to be brief and highlight the important things that you feel cannot be left out.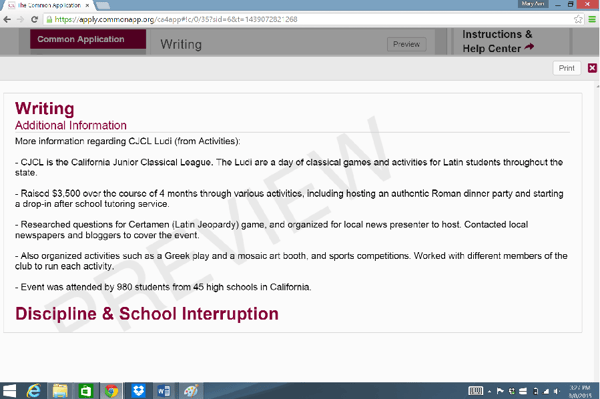 Back on the Activities page, check the boxes for the years that you have participated in your activity, and also select if you participated in the activity during the school year, during breaks, or all year long.
Next, fill in the number of weeks per year that you did the activity, and the hours per week.
Finally, check if you would like to do something similar in college. You don't have to check "Yes" unless you really want to do something similar in college. It's fine to want to explore new interests, but it's recommended that you have at least one activity that you would like to continue in college.
When you're finished, click on the "Preview" button. Read through it to make sure that you have no mistakes, that it makes sense, and that it says everything you want it to say.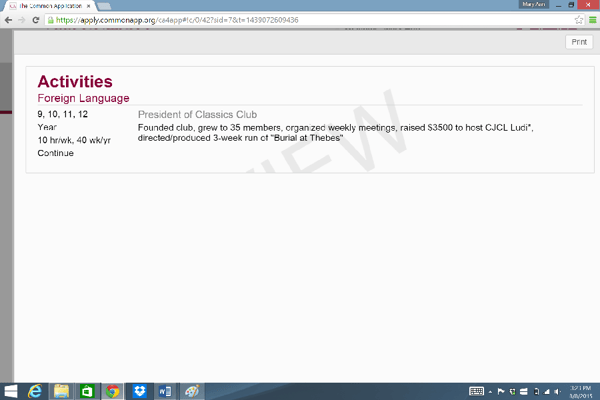 Feel free to repeat with up to nine other activities.
Congratulations! You have now completed one of the most difficult sections of the Common App!
What's Next?
Trying to get inspired? Check out our guide with four amazing extracurricular examples. These will be sure to help you stand out from the crowd!
Looking for more extracurriculars to participate in? Here's a list of hundreds of extracurricular activities you can choose from.
Now that you know more about how to write about extracurriculars, check out the number one thing colleges wish students knew .
Want to improve your SAT score by 160 points or your ACT score by 4 points? We've written a guide for each test about the top 5 strategies you must be using to have a shot at improving your score. Download it for free now:
Mary Ann holds a BA in Classics and Russian from the University of Notre Dame, and an MA from University College London. She has years of tutoring experience and is also passionate about travel and learning languages.
Student and Parent Forum
Our new student and parent forum, at ExpertHub.PrepScholar.com , allow you to interact with your peers and the PrepScholar staff. See how other students and parents are navigating high school, college, and the college admissions process. Ask questions; get answers.
Ask a Question Below
Have any questions about this article or other topics? Ask below and we'll reply!
Improve With Our Famous Guides
The 5 Strategies You Must Be Using to Improve 160+ SAT Points
How to Get a Perfect 1600, by a Perfect Scorer
Series: How to Get 800 on Each SAT Section:
Score 800 on SAT Math
Score 800 on SAT Reading
Score 800 on SAT Writing
Series: How to Get to 600 on Each SAT Section:
Score 600 on SAT Math
Score 600 on SAT Reading
Score 600 on SAT Writing
Free Complete Official SAT Practice Tests
What SAT Target Score Should You Be Aiming For?
15 Strategies to Improve Your SAT Essay
The 5 Strategies You Must Be Using to Improve 4+ ACT Points
How to Get a Perfect 36 ACT, by a Perfect Scorer
Series: How to Get 36 on Each ACT Section:
36 on ACT English
36 on ACT Math
36 on ACT Reading
36 on ACT Science
Series: How to Get to 24 on Each ACT Section:
24 on ACT English
24 on ACT Math
24 on ACT Reading
24 on ACT Science
What ACT target score should you be aiming for?
ACT Vocabulary You Must Know
ACT Writing: 15 Tips to Raise Your Essay Score
How to Get Into Harvard and the Ivy League
How to Get a Perfect 4.0 GPA
How to Write an Amazing College Essay
What Exactly Are Colleges Looking For?
Is the ACT easier than the SAT? A Comprehensive Guide
Should you retake your SAT or ACT?
When should you take the SAT or ACT?
Stay Informed
Get the latest articles and test prep tips!
Looking for Graduate School Test Prep?
Check out our top-rated graduate blogs here:
GRE Online Prep Blog
GMAT Online Prep Blog
TOEFL Online Prep Blog
Holly R. "I am absolutely overjoyed and cannot thank you enough for helping me!"
How to Write a Resume for College Applications
Reviewer & Writer
Share this Article
High school resumes for college differ from professional resumes.
A resume for college applications should use bullet points and employ strong action verbs.
Resumes for college applications should include academic history, awards, and activities.
Opinions on the importance of high school resumes for college vary.
Most U.S. colleges have similar application processes . Many schools use the Common App , and prospective students usually need to submit official transcripts, ACT or SAT scores, one or more personal essays , letters of recommendation , and a resume.
The resume is often the trickiest part for applicants, as many high school students do not have much professional experience. Unlike a traditional resume, however, a college application resume focuses more on extracurricular activities, academic performance, volunteer experience, hobbies, and awards than it does on employment history.
BestColleges.com is an advertising-supported site. Featured or trusted partner programs and all school search, finder, or match results are for schools that compensate us. This compensation does not influence our school rankings, resource guides, or other editorially-independent information published on this site.
Ready to Start Your Journey?
Still, putting together this document can seem daunting for many students. We created this guide to alleviate that stress. Read on to learn more about how to write a resume for college applications.
How Important Is a High School Resume for College?
Not all college applications require a resume, but it's always good to submit a resume if it's an option.
For example, the Common App only requires an activities list. However, you can still submit a resume, which can provide schools with a fuller picture of your academic performance, interests, and hobbies. You can also upload a resume to the locker section of the Coalition Application .
While some college admissions experts place premium importance on college application resumes, others do not. A resume shows admissions departments evidence of your academic achievements during high school. It also demonstrates your work and volunteer experiences, and what you can bring to the community beyond the classroom.
Don't embellish, but do include unique experiences and specific accomplishments to stand out from the crowd. You should also avoid generalities and cliches.
Additionally, your resume can help your recommenders write the best possible letters for your applications. You can also submit your resume as part of scholarship applications .
What to Include in a Resume for College Applications
A college resume differs from a typical professional resume in several ways. Below, we go over what to put down on your high school resume for college.
Name and Contact Information
The top or header of your resume should include your full name and email address, phone number, and home address. If you have a personal website or LinkedIn profile showcasing your work or achievements, you can also include those URLs in this section.
Education and Academic Accomplishments
In this section, list the name of your high school and the dates you attended. You can also provide information like your GPA and class rank , AP or IB courses you've taken, and your ACT or SAT scores if you think they'll help your case.
Work and/or Volunteer Experience
For high schoolers, work experience can include internships , part-time jobs, job shadowing, and study abroad experiences. Volunteer experience can be particularly important on a high school resume for college, as it demonstrates to admissions departments that you're willing to contribute to your community. Make sure to highlight any leadership positions you held or currently hold.
Extracurricular Activities
Colleges want students who participate in and contribute to campus life beyond the classroom. You can mention sports, clubs, and non-school-related activities that you participated in. This section helps colleges get a more complete picture of who you are and what you care about.
Honors and Awards
You can list your proudest achievements in this section. Include academic awards received from your school, ranks from external organizations (like Eagle Scout or Gold Award), and any athletic accomplishments.
Skills, Interests, and Achievements
In this section, you can mention languages you speak, computer skills, and soft skills like teamwork, communication, and leadership. You can also briefly mention hobbies you're passionate about, especially if they relate to the major you plan to pursue in college.
How to Write a Resume for College: 5 Essential Tips
How you structure and write your resume is almost as important as what you include.
For instance, resumes for college applications should list all achievements, jobs, volunteer experience, and awards in reverse chronological order. The most recent job should be at the top of the section, with your previous position below it, and so on. You can see how this looks on our resume example below.
But first, here are five essential tips on how to write a resume for college.
1. Include a Professional Email Address
A professional email address — perhaps [email protected], or a similar choice — sends the right message to colleges. Colleges may not hold an unprofessional email address against you; however, providing a simple email address that includes your name is a better choice just in case.
2. Start With Your Education
Unlike a professional resume, a college resume should feature your education at the top. Colleges understand that if you're a first-year applicant, you likely don't have much, if any, professional experience. Colleges are first and foremost educational institutions. As such, academic performance is the most important factor in determining who to accept.
3. Use Bulleted Lists
You should always use bullet points instead of paragraphs when listing information in your resume. Bullet points make your resume easier to read. Admissions departments wade through thousands of resumes. They're much more likely to read and consider a clean, digestible list of your accomplishments than a dense, muddled document.
4. Employ Strong Action Verbs
Use strong action verbs with each bullet point in your resume. For example, if you worked as the manager of an ice cream shop during the summer, avoid writing "was the manager at Scoops Ahoy" as a bullet point. Instead, try "directed a team of five employees" or "trained five employees in company policies."
5. Limit It to One Page
No resume should extend past one page. Even after high school, a resume longer than a page is more like a curriculum vitae, or CV . In high school, a long resume likely contains fluff and filler. Keeping your resume to one page is good practice for writing concisely — a crucial skill in college and beyond.
College Application Resume Example
Derek Henry 150 15th Ave. South Nashville, TN 37212 (615) 777-7777 [email protected]
Hillsboro High School, Class of 2021 GPA: 3.9
Administrative Assistant, Tennessee Titans (2019-Present)
Maintain and clean player equipment in locker room.
Coordinate community outreach programs with local middle schools.
Organize player scouting reports for front office.
Student Volunteer Coordinator, Habitat for Humanity (2018-Present)
Participated in five 50-hour builds in different Nashville neighborhoods.
Led and organized 8-10 students who participated in builds.
President, Habitat for Humanity Club (2018-Present)
Secretary, Yoga Club (2018-Present)
Member, Ultimate Frisbee Team (2017-Present)
Running Back, Football Team (2017-Present)
Principal's List, Six Semesters
Cum Laude Society
National Merit Finalist
Outstanding Senior, 2021
Computer: Microsoft Word, Adobe Photoshop
Language: Spanish (conversational)
Feature Image: pondsaksit / iStock / Getty Images Plus / Getty Images
Explore More College Resources
Cv vs. resume: which should you use.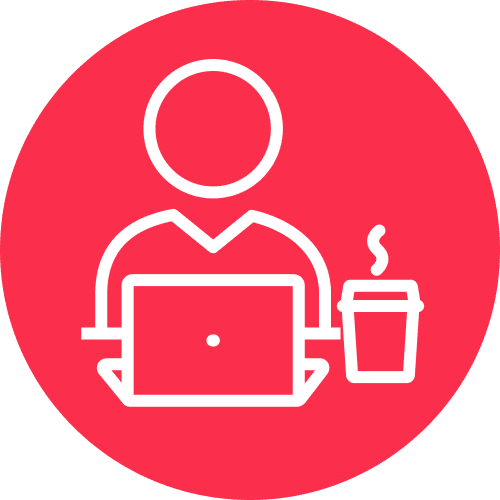 How to Write a Resume
How to Put an Internship on Your Resume
Compare your school options.
View the most relevant schools for your interests and compare them by tuition, programs, acceptance rate, and other factors important to finding your college home.