We stand with Ukraine!
Testimonials
How it works
Paper Writers Team
Essay Writing Guide
Free plagiarism checker
Essay title generator
Conclusion Generator
Can ChatGPT Write Essays?
Selecting a Topic and Writing a Good Hook for a Romeo and Juliet Essay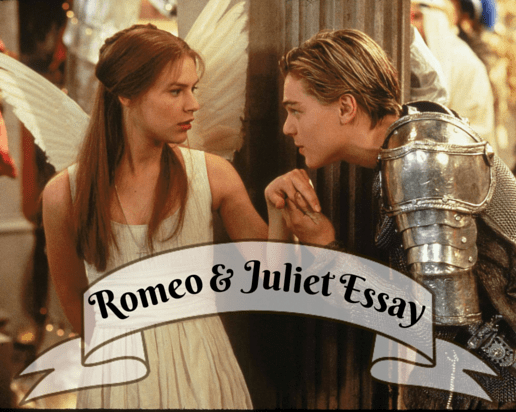 October 01, 2015
Writing a Good Hook for a Romeo and Juliet Essay
Let's face it. There have been thousands upon thousands of students who have been asked to write a Romeo and Juliet essay. One can't help but wonder if instructors get tired of reading these essays year after year. As we discussed this in our offices, we all agreed that it seems quite tedious to us. Unfortunately for students, the more tedious instructors find it to read an essay, the more likely they are to grade using harsh standards. This means that small mistakes can cost important points. If you want to avoid this, you'll need to make sure your essay on this famous play by Shakespeare as interesting as you possibly can. You can do this by picking out a great topic, and by kicking off your essay with a great hook.
What is an Essay Hook?
An essay hook is something that you place at the beginning of your introductory paragraph that will grab your reader's attention. It could be a quote, a story, a joke, or an interesting fact. For example, you could begin your essay with a quote from the play, or an interesting fact about Shakespeare. You could even tell a brief story about a well-known portrayal or adaptation of the play. The point is to pique the interest of whomever is reading.
Romeo and Juliet Essay Questions, Topic Ideas, and Prompts
The more interesting the topic you choose for your essay, the more enjoyable it will be for others to read. Here are a few ideas:
Compare and contrast the characters Romeo and Juliet. How does his bold and passionate personality blend with her younger and more innocent persona?
What does the suicide of Romeo and Juliet symbolize?
Write a character analysis of Friar Laurence
Write a character analysis of Mercutio.
Write a persuasive essay arguing that the parents were correct for barring Romeo and Juliet from seeing one another.
Other than Romeo and Juliet, who are the most important characters in the play?
What do you think of Shakespeare's decision to reveal Romeo and Juliet's fate at the beginning of the play?
Examine the concept of fate in the play.
Explore Romeo's relationship with his friends.
Detail the ways in which Juliet matured throughout the story.
Were the parents ultimately responsible for the deaths of both children?
Compare and contrast the parent child relationships in Rome and Juliet with the parent child relationships that are common today.
Did Romeo and Juliet owe their families their loyalty more than they owed it to themselves to pursue a a romance?
Was Shakespeare's technique of accelerating time effective, or just disorienting?
Now that you have suggestions for opening your essay, and a few topic ideas, you are ready to begin writing. If you still don't feel as if you are well prepared to write your essay, you are still good to go. All you need to do is contact us, and we will help you write a great essay on Romeo and Juliet or any other Shakespearean play.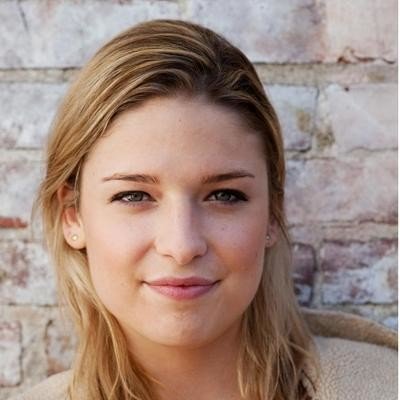 While being committed to a number of charitable causes, like volunteering at special events or giving free art lessons to children, Marie doesn't forget her vocation – writing. She can write about almost anything but has focused on time management, motivation, academic and business writing.
Related posts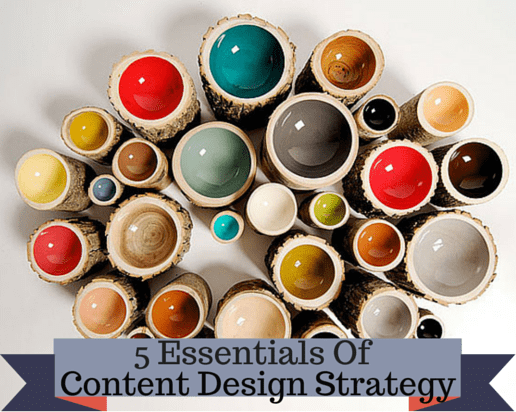 October 01 2015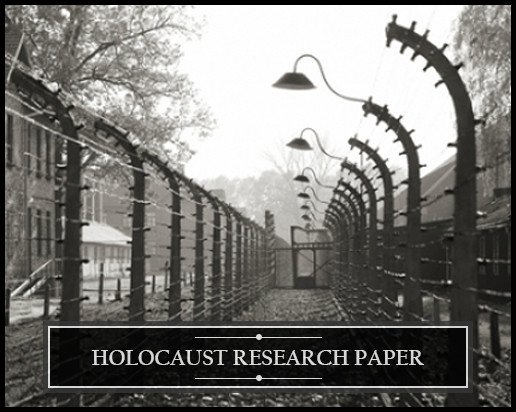 Don`t have an account?
Password recovery instructions have been sent to your email
Back to Log in
Short on time?
Essay Service Examples Literature Plays
Find Romeo and Juliet Essay
91 samples in this category
Love is a universal emotion that affects everyone and for many, it is a familiar feeling experienced in a variety of intensities and forms. This idea is clearly represented in 'Romeo and Juliet', a play written by William Shakespeare in the late sixteenth century, set in fourteenth century Verona, Italy. Love is naturally the play's dominant and most significant theme, which not only overpowers individuals belonging to the noble class but all Veronese social classes. This is demonstrated in the play's plot, characters and language. It is evident that Shakespeare's message for his audience is that love is a violent and ecstatic force that supersedes all other values, loyalties, and emotions which should not be blindly followed.
'Romeo and Juliet' clearly demonstrates the theme of love and its inescapable grasp on Veronese society throughout its plot. The first mention of love is in the prologue, where a "pair of star-crossed lovers" and a "death-marked love" are made known, referring to the intense passion between Romeo and Juliet and its inevitable tragic outcome which is the main focus of the play. However, many other forms of love are explored in this text, in Act 1 Scene 1, parental love is demonstrated when Montague and his wife discuss Romeo's recent melancholy behaviour with Benvolio: "Could we but learn from whence his sorrows grow / We would as willingly give cure as know" (Lines 147-148). Benvolio takes it upon himself to find out what's wrong with Romeo and make him feel better. Later he shows his ability to be empathic towards his cousin stating, "no, coz, I rather weep…at thy good heart's oppression" (Line 177). He learns that Romeo's unreciprocated love for Rosaline is to blame for Romeo's sadness. The themes of filial, friendship and unrequited love are all evident in this scene, as Romeo trusts Benvolio enough to tell him what he had been keeping secret, and both Benvolio and Montague care enough about Romeo to know something is wrong.
While the text depicts the theme of doomed romantic love between Romeo and Juliet, it is evident that other forms of love also play a role in its tragic outcome, this is demonstrated by its characters. This is evident in the Nurse's care for Juliet and her closeness with her. She has been caring for Juliet since Juliet was born, she loves Juliet deeply and she is a confidant to her. Besides Friar Lawrence, she is the only other character to know of about the wedding. As a result, she is trusted to act as a messenger between Romeo and Juliet and teases her about it. This shows how close the nurse's relationship is with Juliet and how caring love can extend into the servant class. However, the Nurse's involvement allowed Romeo and Juliet to arrange the wedding which indirectly lead to both Tybalt and Mercutio's deaths. Friar Lawrence demonstrates counselling love to both Romeo and Juliet, and before he secretly marries them, he advises them to take things slowly: "Therefore love moderately" (Act 2, Scene 6, line 14). He also devises a plan that will allow Romeo and Juliet to run away together in Mantua, away from the family feud. This shows that he cares about the lovers. However, his plan leads to both their deaths as well as Paris's when Romeo is misinformed and the lovers take their own lives at the Capulet tomb in Act 5 Scene 3.
The famous balcony scene of the play is overflowing with descriptive language as the author uses soliloquy to inform the audience what the two characters are thinking. Romeo begins by using the sun as a metaphor for his beloved Juliet: "It is the east, and Juliet is the sun" (Line 3). This conveys how Juliet transcends humanity in Romeo's eyes. In the same scene, Juliet utilises simile, "My bounty is as boundless as the sea" (Line 133). This clever technique allows the audience to visualise Juliet's generosity using imagery. In addition, this figurative language is also used by Friar Lawrence in Act 2 Scene 6, "like fire and powder / Which, as they kiss, consume." (Line 10-11). Here, he foreshadows the narrative's tragic ending, as he compares Romeo and Juliet to fire and powder which when combined lead to a violent explosion, much like Romeo and Juliet's violent end.
To conclude, 'Romeo and Juliet' clearly demonstrates the recurring theme of love and its catastrophic and inescapable power over individuals and society. Shakespeare successfully represents this though his clever utilisation of language features such as metaphor, foreshadowing and simile. The playwright also uses characters which exemplify caring and counselling love such as the Nurse and Friar Lawrence. The narrative arc carries an important message which remains applicable in today's contemporary society, blindly following hate will always end tragically and on must be deliberative when making decisions. This play inspires the audience to ponder the effect love has on individuals and society.
The Unreachable Ideal As The Theme In Shakespeare's Romeo And Juliet
The theme of resisting social pressure in william shakespeare's and jane austen's works, gender norms presented in romeo and juliet, the parents' roles in the deaths of romeo and juliet, sexist themes in romeo and juliet.
800+ verified writers 
can handle your paper.
Symbolism in Literature: The Great Gatsby, In the Time of the Butterflies, Romeo and Juliet, Metamorphosis, Raisin in the Sun
Critical analysis of homicide and murder in shakespeare'[s plays: titus andronicus and romeo and juliet, a rhetorical question in romeo and juliet by shakespeare, analysis of the song related to 'romeo and juliet', is love the strongest emotion essay, love that changes thinking and behavior based on 'shrek' and 'romeo and juliet', shakespeare's use of fate in romeo and juliet, how shakespeare's use of universal themes still manages to engage modern audiences, relevance of shakespeare's plays for younger generations: romeo and juliet, othello, the taming of the shrew, romeo and juliet: love or infatuation, the themes and conflict within romeo and juliet and gnomeo and juliet, who is to blame for romeo and juliet's death, romeo and juliet' essay (300 words), romeo and juliet by william shakespeare: all events have occurred through the power of fate, fate is to blame for romeo and juliet's deaths, romeo and juliet: chance or circumstance, romeo and juliet's battles with love, baz luhrmann's vs. the globe interpretation of romeo and juliet, what can romeo and juliet tell us about love, romeo and juliet by william shakespeare: juliet shanges during the play, who is responsible for romeo and juliet's death, lord capulet: the true guilty party in the tragedy of romeo and juliet, futility of choices and characterization of romeo, romeo and juliet's death-marked love, comparison and contrast of shakespeare's creation of ophelia in hamlet and juliet in romeo and juliet.
Top Similar Topics
A Doll's House
Hamlet Madness
Hedda Gabler
Troilus and Cressida
Death and the King's Horseman
By continuing, you agree to our Terms of Use & Privacy Policy .
Get original paper written according to your instructions
Save time for what matters most
Fair Use Policy
EduBirdie considers academic integrity to be the essential part of the learning process and does not support any violation of the academic standards. Should you have any questions regarding our Fair Use Policy or become aware of any violations, please do not hesitate to contact us via [email protected]

Romeo and Juliet Essay Examples
Contact/FAQ
Terms of Service
Privacy Policy
Academic Honor Code
Kibin Reviews & Testimonials
Meet the Editors
Proofreading Jobs
Essay Writing Blog
Suggestions
Dr. Jekyll and Mr. Hyde
Fahrenheit 451
Much Ado About Nothing
The Great Gatsby
The Kite Runner
Please wait while we process your payment
Reset Password
Your password reset email should arrive shortly..
If you don't see it, please check your spam folder. Sometimes it can end up there.
Something went wrong
Log in or create account.
Be between 8-15 characters.
Contain at least one capital letter.
Contain at least one number.
Be different from your email address.
By signing up you agree to our terms and privacy policy .
Don't have an account? Subscribe now
Create Your Account
Sign up for your FREE 7-day trial
Ad-free experience
Study notes
Flashcards & Quizzes
AP® English Test Prep
Plus much more
Already have an account? Log in
Choose Your Plan
$4.99 /month + tax
$24.99 /year + tax
Save over 50% with a SparkNotes PLUS Annual Plan!
Purchasing SparkNotes PLUS for a group?
Get Annual Plans at a discount when you buy 2 or more!
$24.99 $18.74 / subscription + tax
Subtotal $37.48 + tax
Save 25% on 2-49 accounts
Save 30% on 50-99 accounts
Want 100 or more? Contact us for a customized plan.
Payment Details
Payment Summary
SparkNotes Plus
Change
You'll be billed after your free trial ends.
7-Day Free Trial
Not Applicable
Renews March 21, 2023 March 14, 2023
Discounts (applied to next billing)
SNPLUSROCKS20 | 20% Discount
This is not a valid promo code.
Discount Code (one code per order)
SparkNotes Plus subscription is $4.99/month or $24.99/year as selected above. The free trial period is the first 7 days of your subscription. TO CANCEL YOUR SUBSCRIPTION AND AVOID BEING CHARGED, YOU MUST CANCEL BEFORE THE END OF THE FREE TRIAL PERIOD. You may cancel your subscription on your Subscription and Billing page or contact Customer Support at [email protected] . Your subscription will continue automatically once the free trial period is over. Free trial is available to new customers only.
For the next 7 days, you'll have access to awesome PLUS stuff like AP English test prep, No Fear Shakespeare translations and audio, a note-taking tool, personalized dashboard, & much more!
You've successfully purchased a group discount. Your group members can use the joining link below to redeem their group membership. You'll also receive an email with the link.
Members will be prompted to log in or create an account to redeem their group membership.
Thanks for creating a SparkNotes account! Continue to start your free trial.
Your PLUS subscription has expired
We'd love to have you back! Renew your subscription to regain access to all of our exclusive, ad-free study tools.
Looking for exclusive, AD-FREE study tools? Look no further!
Start the school year strong with SparkNotes PLUS!
Start the school year strong with PLUS!
Romeo and Juliet
William shakespeare.
Study Guide
No Fear Translation
Mastery Quizzes
Infographic
Graphic Novel
Unlock your FREE SparkNotes PLUS trial!
Unlock your free trial.
Ad-Free experience
Easy-to-access study notes
AP® English test prep
A+ Student Essay
In Romeo and Juliet, which is more powerful: fate or the characters' own actions?
In the opening Prologue of Romeo and Juliet , the Chorus refers to the title characters as "star-crossed lovers," an allusion to the belief that stars and planets have the power to control events on Earth. This line leads many readers to believe that Romeo and Juliet are inescapably destined to fall in love and equally destined to have that love destroyed. However, though Shakespeare's play raises the possibility that some impersonal, supernatural force shapes Romeo and Juliet's lives, by the end of the play it becomes clear that the characters bear more of the responsibility than Fortune does.
Though the Prologue offers the first and perhaps most famous example of celestial imagery in Romeo and Juliet , references to the stars, sun, moon, and heavens run throughout the play, and taken as a whole that imagery seems to express a different view of human responsibility. In Act 1, scene 4, Romeo says that he fears "some consequence yet hanging in the stars" when he and his gang approach the Capulet's ball. In his next mention of stars, however, Romeo doesn't refer to their astrological power. Rather, he uses the image of stars to describe Juliet's otherworldly beauty. Most of the subsequent celestial images in the play follow in this vein, from Romeo's love-struck comparison of Juliet to the sun to Juliet's own wish to "cut [Romeo] out into little stars" when he dies. Throughout the play, these astral images are more often associated with the two lovers than with divine fate, emphasizing that, as the play's action escalates, we cannot simply place the blame for the tragedy on some impersonal external force.
It's true that Romeo and Juliet have some spectacularly bad luck. Tybalt picks a fatal fight with Romeo on the latter's wedding day, causing Capulet to move up the wedding with Paris. The crucial letter from Friar Lawrence goes missing due to an ill-timed outbreak of the plague. Romeo kills himself mere moments before Juliet wakes up. It's also true that the lovers aren't solely responsible for their difficult situation: Their friends, their families, and their society each played a role in creating the tragic circumstances. However, even if we allow that fate or some other divine force caused Romeo and Juliet to fall in love at first sight, thereby setting the action into motion, Shakespeare makes it clear that the characters' own decisions push that situation to its tragic conclusion. Either Romeo or Juliet, it is suggested, could have halted the headlong rush into destruction at any of several points.
Romeo's propensity for rash action gets him—and his beloved—in a lot of trouble. His impulsiveness has made him a romantic icon in our culture, but in the play it proves his undoing. From the very beginning, Shakespeare cautions us not to view Romeo's sudden fits of passion too idealistically—after all, Shakespeare makes a point to show that Romeo's love for Juliet merely displaced another, earlier infatuation. Through his hasty actions, Romeo arguably drives the play toward tragedy more aggressively than any other character. He climbs over Juliet's wall the night they meet and presses her to bind herself to him. He kills Tybalt in a blind rage. Then, thinking Juliet dead, he poisons himself. Romeo never thinks his actions through, and his lack of foresight makes him responsible for their dire consequences.
Though Juliet proves a strong-willed partner for Romeo, she bears less of the blame for their joint fate because she, at least, is wary of the speed at which they progress. In the balcony scene, she compares their love to lightning, which flares up suddenly but can just as quickly fade into darkness. Unlike Romeo, each of Juliet's fateful choices is a logical response to a situation. She agrees to marry him because she needs evidence that he is truly committed to her. She takes the potion not out of despair, but because she believes Friar Lawrence's plan will set things to rights. Though each of her choices ends up getting her and her lover deeper into trouble, those choices are at least the result of sober, careful reflection. Only when she sees her beloved dead does she succumb to his style of rashness, killing herself out of grief.
Romeo and Juliet concludes with a strong condemnation of the characters' actions. In the closing family portrait, the Capulets and the Montagues gather around the tomb to witness the consequences of their absurd conflict. Even if you don't believe that Romeo and Juliet could have saved themselves, you must admit that their families' blind hatred caused the situation, not the gods. As the Prince notes, even "[t]he sun for sorrow will not show his head" on that tragic day—even the heavens are pained at the human foolishness they see below.
Romeo and Juliet SparkNotes Literature Guide
Ace your assignments with our guide to Romeo and Juliet !
Popular pages: Romeo and Juliet
No fear romeo and juliet no fear, full play analysis summary, character list characters, romeo characters, themes literary devices, love quotes, full play quiz quick quizzes, take a study break.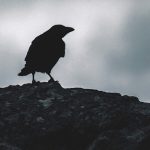 QUIZ: Is This a Taylor Swift Lyric or a Quote by Edgar Allan Poe?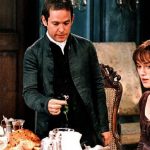 The 7 Most Embarrassing Proposals in Literature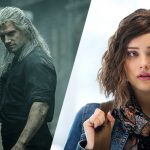 The 6 Best and Worst TV Show Adaptations of Books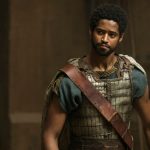 QUIZ: Which Greek God Are You?
Auth with social network:
Download presentation
We think you have liked this presentation. If you wish to download it, please recommend it to your friends in any social system. Share buttons are a little bit lower. Thank you!
Presentation is loading. Please wait.
Romeo & Juliet Essay. Introduction Your introduction must have the following components: –Hook –Introduce title and author of the play –Thesis.
Published by Alysa Mincy Modified over 7 years ago
Similar presentations
Presentation on theme: "Romeo & Juliet Essay. Introduction Your introduction must have the following components: –Hook –Introduce title and author of the play –Thesis."— Presentation transcript:
By William Shakespeare
An Introduction to Romeo and Juliet
BELL RINGER # 1 (A) 2/16 & (B) 2/17
Romeo and Juliet Key Scenes.
Act One – "And I Love Her" The Beatles
Study Guide Answers Acts I and II.
Response to Literature: THEME How to write a great theme essay.
WRITING A PERSUASIVE ESSAY. I. Introduction  A. Start off with a general statement (Hook Sentence), NOT the thesis statement.  Example hook sentence:
Romeo and Juliet Act V 4/15/2017.
ESSAY WRITING. PURPOSE  The goal of an essay is to use proof from a literary text to prove an idea.
Essay Format & Terms. Thesis Statement What you are trying to prove in your essay.
Antigone Essay.
WRITING AN ANALYTICAL ESSAY English III. PROMPT According to the characteristics outlined by Aristotle, is John Proctor a tragic hero?
Persuasive Essay Model How to build your perfect Persuasive Essay using a handy-dandy Graphic Organizer!
Romeo and Juliet Who is to blame for the tragedy and unhappiness?
Fast Food Essay.
Character Traits A Literary Analysis.
Shakespeare's Life What's the Source? Who's Who? That's.
Writing Well Structured Paragraphs
Formulating a Thesis Statement Mr. Parker 9 th Literature and Composition.
About project
© 2023 SlidePlayer.com Inc. All rights reserved.
Home — Essay Samples — Literature — Plays — Romeo and Juliet

Essays on Romeo and Juliet
The friar's responsibility in the tragedy in romeo and juliet.
Rated by a GradeFixer's writer
The Forms of Love in Shakespeare's Romeo and Juliet
Real vs unreal world in romeo and juliet, romeo and juliet: choice or fate, the depth of love and hatred in romeo and juliet, the role of fate in "romeo & juliet" by william shakespeare, the depiction of gender roles and social constructs in romeo and juliet, maturity and immaturity in the tragedy of romeo and juliet, who is to blame for romeo and juliet's death, the extreme effects of love and hate in romeo and juliet, a play by william shakespeare, "romeo and juliet" by william shakespeare: fate and destiny, romeo and juliet: a tragic love story, themes of love, hatred and conflict in 'romeo and juliet', crucial role of love and death in "romeo and juliet", the discourse of misogyny in romeo and juliet, romeo and juliet and the theme of handling the teenage love, theme of love in romeo and juliet, the theme of deceit and its unveiling in romeo and juliet, the symbolism of light and darkness in romeo and juliet, action speaks louder than words: evidence in shakespeare's romeo and juliet, the role of friar john in romeo and juliet, review of the romeo and juliet, romeo and juliet as an example of powerful young love, romeo and juliet as story of love, love and hate in romeo and juliet, romeo and juliet: a tragedy of two star-crossed lovers, romeo and juliet: an example of 'true' love, the analysis of romeo and juliet, the importance of gender in romeo and juliet, the theme of fate and impetuosity in romeo and juliet, feeling stressed about your essay.
Get professional help in 5 minutes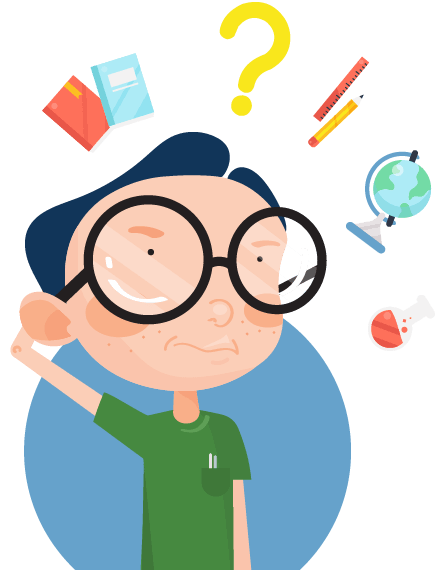 1597, William Shakespeare
Play; Shakespearean Tragedy
Romeo, Juliet, Count Paris, Mercutio, Tybalt, The Nurse, Rosaline, Benvolio, Friar Laurence
Italy (Verona and Mantua), 16th century
1. Shakespeare, W. (2019). Romeo and juliet. In One-Hour Shakespeare (pp. 304-368). Routledge. (https://www.taylorfrancis.com/chapters/edit/10.4324/9780429262715-13/romeo-juliet-william-shakespeare) 2. Driscoll, R., Davis, K. E., & Lipetz, M. E. (1972). Parental interference and romantic love: The Romeo and Juliet effect. Journal of personality and social psychology, 24(1), 1. (https://psycnet.apa.org/record/1973-04399-001) 3. Whittier, G. (1989). The Sonnet's Body and the Body Sonnetized in" Romeo and Juliet". Shakespeare Quarterly, 40(1), 27-41. (https://www.jstor.org/stable/2870752) 4. Kottman, P. A. (2012). Defying the stars: tragic love as the struggle for freedom in Romeo and Juliet. Shakespeare Quarterly, 63(1), 1-38. (https://muse.jhu.edu/pub/1/article/470678/summary) 5. Sánchez, A. B. (1995). Metaphorical models of romantic love in Romeo and Juliet. Journal of Pragmatics, 24(6), 667-688. (https://www.sciencedirect.com/science/article/abs/pii/037821669500007F) 6. Clark, G. (2011). The civil mutinies of Romeo and Juliet. English Literary Renaissance, 41(2), 280-300. (https://onlinelibrary.wiley.com/doi/abs/10.1111/j.1475-6757.2011.01086.x) 7. Snyder, S. (1970). Romeo and juliet: Comedy into tragedy. Essays in Criticism, 20(4), 391-402. (https://academic.oup.com/eic/article-abstract/XX/4/391/599716?redirectedFrom=PDF) 8. Brown, S., Cockett, P., & Yuan, Y. (2019). The neuroscience of Romeo and Juliet: An fMRI study of acting. Royal Society Open Science, 6(3), 181908. (https://royalsocietypublishing.org/doi/full/10.1098/rsos.181908)
Selected filters
Top 10 Similar Topics
Macbeth Ambition
A Raisin in The Sun
The Great Gatsby
The Yellow Wallpaper
Frankenstein
Law of Life
The Crucible
We use cookies to personalyze your web-site experience. By continuing we'll assume you board with our cookie policy .
We can help you get a better grade and deliver your task on time!
Instructions Followed To The Letter
Deadlines Met At Every Stage
Unique And Plagiarism Free
Romeo and Juliet Essay Introduction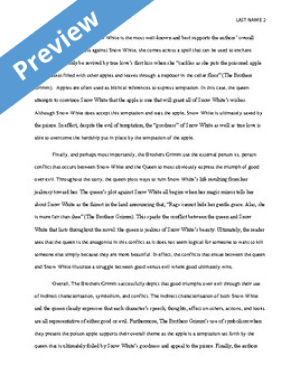 Romeo And Juliet Context Analysis
The Importance of Setting and Context in Romeo and Juliet In spite of the fact that Romeo and Juliet is ostensibly the most original romantic tale in the English language, it depicts just a particular sort of affection: youthful, nonsensical, enthusiastic love. In the play, Shakespeare eventually suggests that the sort of affection that Romeo and Juliet feel drives lovers to institute a selfish segregation from their general surroundings. Romeo and Juliet shun their duties to any other individual, acting benevolently just towards each other. Sexuality pervades the play, both through indelicate jokes and in the way that Romeo and Juliet foresee fulfilling their marriage, however it doesn 't characterize their affection. Rather, their energetic…
The Importance Of Romeo And Juliet
Introduction: A theatre is a place where people go and see all kinds of performances. Theatre is mostly thought as a place to see a play, where a story is acted out in front of an audience. But there are other kinds of performances like musicals, ballets, and operas that take place in a theatre too. Theatre has changed and developed during the time of Shakespeare. During Shakespeare's lifetime, the authorities didn't like the change because they thought it was a bad influence on people.…
The Pros And Cons Of Romeo And Juliet
Romeo and Juliet is thought of as one of the greatest and tragic love stories of all time. The couple came from families, the Montagues and the Capulets, that were both extremely well off, however, the families had been feuding for many years for a reason that is unknown to the audience, therefore no matter how much they longed to be with one another it was forbidden. In Act 2 Scene 2 lines 176-185 in the edition of the play that was edited by James N. Loehlin, we learn a lot about the type of…
Similarities Between Romeo And Juliet By Baz Luhrmann
One of the most well known classic love stories in history, Romeo and Juliet, written by William Shakespeare and the modern film remake made by Baz Luhrmann tells the story of two young lovers who, because of the everlasting rivalry between their two families can't express their love sufficiently for it to be known. The story consists among the constant struggles Romeo and Juliet have with family friends and eachother. The play upholds the feeling of love only through barriers and that…
Fate And Free Will In Shakespeare's Romeo And Juliet
Fate and Free Will in Romeo and Juliet By Dougal Perrers William Shakespeare's Romeo and Juliet is a classic tragedy about two young lovers born into feuding families. The conflict of fate and free will is a recurring theme throughout the text, and Shakespeare frequently uses literary techniques to shape the direction of the story. Romeo and Juliet are ultimately responsible for their own end, but their deaths were undeniably influenced by the philosophies of their time. Shakespeare relies…
Predetermined Fate In Shakespeare's Romeo And Juliet
famous play is Romeo and Juliet. The play Romeo and Juliet is about a love story between two "star-cross'd lovers". In this play, Shakespeare uses a wide variety of figurative language and provides sufficient details about every character. In Romeo and Juliet, Shakespeare suggests that one's fate is predetermined. Predetermined fate is shown throughout the play. For example, predetermined fate is shown in the prologue. The prologue is an introduction to the play. It sets the scene for the…
The Tragic Romance In Shakespeare's Romeo And Juliet
Shakespeare's Romeo and Juliet is often hailed as the greatest literary example of romantic tragedy, but the aspect of tragedy became obscured over time through a variety of popular culture iterations of the play. Now, the play represents a generally accepted model for the ideal romance, so much so that the artist Taylor Swift wrote a song titled "Love Story" that rewrites the plot of Romeo and Juliet to conclude with a happy ending. This essay attempts to address how Shakespeare's Romeo and…
Romeo And Juliet Who Is At Fault For The Tragedy
Romeo and Juliet written by William Shakspeare is one of the greatest and most tragic love stories ever told. It tells the story of Juliet and her love Romeo, whose deaths end their families fight. Many characters play important roles throughout the entirety of the play. There has always been much debate on who is at fault for the tragedy that befalls them. The characters who are at fault for the tragedy are Romeo, Juliet, Lord Capulet, and Friar Lawrence. No one is at more fault for the…
Fall In Love In William Shakespeare's Romeo And Juliet
Romeo and Juliet Throughout the years, the Shakespearian works of art have been apart of history in many different ways. The plays have been integrated throughout the multitude of cultures through different means of interpretation on the stage. In particular, the play Romeo and Juliet, by William Shakespeare, is one extremely well known playwright that has mistakenly been described as a love story for many years. Though the play may have some elements of "love", the true essence of the play…
Theme Of Faith In Romeo And Juliet
Hadassah Brenner Dr. Honig Shakespeare 11/14/16 A Test of Faith In Romeo and Juliet, Shakespeare conveys the presence of ecclesiastical dominance and papal corruption through religious figure, Friar Lawrence's abuse of his authoritative position. Shakespeare makes the claim that the church is evil through the development of the Friar's role from an originally moral character to an individual who misuses power for his own benefit. He warns the audience that this perversion of God's will cannot…
Related Topics:
Christopher Marlowe
English-language films
Juliet Capulet
Romeo + Juliet
Romeo Montague
Romeo and Juliet
William Shakespeare
Popular Topics:
Family Vacation Essay
Genocide Essay
Love Story Essay
Big Bang Theory Essay
Overcoming Challenges in Life Essay
Essay on Being Human
Relationship Essay
Experience Essay
Computer Technology Essay
Cross Cultural Communication Essay
First Day of Class Essay
Leadership Definition Essay
My Grandmother House Essay
Martin Luther King Essay
Something Nobody Knows About Me Essay
Bowling for Columbine Essay
Canadian Identity Essay
Edgar Allan Poe Essay
Literacy Essay
Resistance to Apartheid Essay
Short Argumentative Essay Example
Who Is Your Role Model Essay
Human Dignity Essay
Shopping Malls Essay
Essays the Importance of Literacy
Ready To Get Started?
Create Flashcards
Mobile apps
Accessibility
Facebook
Twitter
Cookie Settings
Romeo And Juliet Essays
Friar lawrence quotes in romeo and juliet.
Romeo and Juliet have a crazy, secretive relationship, that isn't like most. The Capulets and the Montagues have a long feud between each other. Romeo and Juliet are not allowe to be seen together due to the feud between the Capulets and Montagues. Through the story, the two become very close, and tried to do everything together. Although their relationship has to be a secret, they still fall madly in love. The day before Juliet's wedding night, Friar Lawrence gave […]
The Nurse and Friar Laurence are Responsible for Romeo and Juliets Death
The things most responsible for Romeo and Juliet's death are Friar Lawrence, themselves, and the feud between the Montagues and the Capulets. Friar Lawrence causes the deaths of Romeo and Juliet by marrying them too quickly, advancing with his plan too quickly, and running away instead of helping Juliet. When Friar Lawrence is approached by Romeo and learns that Romeo wants to get married to a girl he met a few hours ago, he is initially shocked. He asks Romeo […]
The Theme of Gender being Shown in Romeo & Juliet
Throughout history, society has been built on the gender roles of men and women. Women were supposed to be proper and submissive, while men were often viewed as hot headed and superior to women. The Tragedy of Romeo and Juliet by William Shakespeare, takes place in Verona, Italy in the late sixteenth century. Two houses, the Capulets and Montagues, have an ancient feud. When two young adolescents from each house fall in love, the consequence of their forbidden love ends […]
The Theme of Fate in 'Romeo and Juliet'
Romeo and Juliet was the timeless classic that redefined love, tragedy and forbidden romance. The story starts with Romeo and Juliet, two strangers from opposing families at war meeting at a party and falling in love at first sight. They decide to keep their love a secret and get married the next day. But when Romeo is banished for killing Juliet's cousin Tybalt, Friar Laurence and Juliet, create a plan to fake Juliet's death so that she can join Romeo […]
Romeo and Juliet: Fate or Free Will?
The Tragedy of Romeo and Juliet has two very prevalent themes. One can cease that the two apposite themes are free will and fate. Within the script of this beloved play, Shakespeare displays a mixed notion of the actual theme which could lead to the assumption that either theme can be lectured. The denotative meaning of fate being … events beyond a person's control and free will meaning power of acting without the constraint of necessity or fate both can […]
We will write an essay sample crafted to your needs.
Romeo and Juliet Gender Roles
The society of Verona had major differences among the way men and women should act. Men were expected to be masculine and carry themselves with honor and pride; while women were expected to please their men and hold their own opinions. However, Romeo and Juliet defied the standard gender roles that was put on them by their society. Men in Verona during this time induced a strong sense of power over women. Whereas, women were looked at as possessions who […]
How is Death Presented in Romeo and Juliet
Works of literary merit usually have different themes, and Romeo and Juliet is one of them. Romeo and Juliet is still the most tragic love story to ever be written. How death hurts society in the story Romeo and Juliet is the most important theme because of the tension between the two families ends up being the ultimate downfall. In the story Romeo and Juliet by William Shakespeare, Romeo and Juliet truly loved each other, but they could have avoided […]
What are some Mistakes in Romeo and Juliet that Took the Tragedy Forward?
The deaths in the play Romeo and Juliet by William Shakespeare are tragic and disappointing. Even though a lot should have been done to prevent their deaths, these 2 are not able to avoid their destiny. A lot of things lead to their death and some people blame Friar Lawrence for their deaths, but Tybalt is most to blame. Shakespeare uses Tybalt's involvement in the tragedy to show youth and inexperience often lead to mistakes. Some people believe that Friar […]
The Role of Fate in Shakespeare's Romeo and Juliet
Throughout the play Romeo and Juliet, William Shakespeare uses the detrimental effects of the never-ending feud between the Montague and Capulet families on the young lovers to portray that one can not overcome fate, despite of one's efforts. Additionally, Shakespeare suggests that although the love between Romeo and Juliet is passionate, the influences of their family will lead to their inevitable fate of death. In fact, much of the story revolves around the struggles of Romeo and Juliet against the […]
Who is to Blame for Romeo and Juliets Death?
Who is to blame for Romeo and Juliet's death? There is no one in particular to blame ,however it is every single person that should be blamed for their death.Romeo and Juliet are two star crossed lovers who fail in love at first site. The play opens with servants from both houses engaged in a street brawl that eventually draws in the family lords and the city officials, including Prince Escalus. The tragedy of Romeo and Juliet took their lives. […]
Dramatic Irony Examples in Romeo and Juliet
In the play Romeo and Juliet by Capulet and Friar Lawrence affect the dramatic and tragic ending and the plot of Romeo and Juliet, they made many irresponsible and nearsighted decisions that could have been avoided if they did not interfere with the relationship of the star-crossed lovers throughout the play. Capulet and Friar Lawrence had good intentions but were unaware that making these decisions would lead up to the devastating deaths of Romeo and Juliet and ruin their relationship […]
Mercutio, Tybalt and Nurse Influence in Romeo and Juliet
In William Shakespeare's play Romeo and Juliet there are several different themes. Tybalt, Mercutio, and Nurse all relate to the theme of the play because they influence Romeo and Juliet in various ways. Tybalt influences Juliet because Tybalt's death forces her to reconsider her love for Romeo. Mercutio influences Romeo because after his death Romeo is determined to get Tybalt back for what he did to Mercutio. The Nurse influences Juliet because she is the one that brought the news […]
The Power of Romeo and Juliet's Love
Shakespeare depicts in the play, Romeo and Juliet, that love can manipulate and control a person to perform acts they would not otherwise do. The power of love can go beyond the chemistry between two lovers, by affecting the love between parents and child, and even act as a force between two people. This type of power can produce immense hatred between two households, in which one will obey those in charge out of obedience, love, and fear. Shakespeare wants […]
Feminism of Romeo and Juliet
Introduction The idea that playwright, William Shakespeare, tends to write within the gender expectations of saintly maidens or widowed hags in esteem of his female characters is not a new concept, as essentially all of his female characters face some sort of grievance either at the will of or by submitting to the strict patriarchal expectations of their time. Many would concur that Juliet Capulet in Romeo and Juliet is not any different. She is particularly childish and fickle, and […]
Themes of Love and Hate in William Shakespeare's Romeo and Juliet
Romeo and Juliet were two star crossed lovers who were inseparable from the second they met. Their love for each-other fueled countless arguments, family members to be killed, and in the end brought people closer than they would have ever imagined. I agree with the analysis of Romeo and Juliet from Analyzing the love between Romeo and Juliet (UK Essays). The two lovers caused clashes of love and hate which made the two families rival with each other more than […]
Romeo and Juliet – a Tragic Love Story or a Series of Poor Choices
Romeo and Juliet is a play full of irony. The story started out as a romantic comedy of two young people belonging to households of two mortal enemies, both having a certain expectation towards the society to meet. Romeo, the son of Montague, is expected to find himself a woman and Juliet, the daughter of Capulet, a young girl waiting to get married off by her parents to a suitable household of their choice. The characters in the play have […]
Romeo & Juliet Plot Summary
A drama well known by William Shakespeare is Romeo and Juliet. Shakespeare's play is about the doomed romance of two teenagers from feuding families and is the most famous love story written. This play was first performed around 1596, Romeo and Juliet has been adapted by ballets, operas, the musical West Side Story, and a dozen other films. The play focuses on romantic love, specifically the intense passion that springs up in the first sight between Romeo and Juliet. The […]
The Theme of Rivalry in Romeo and Juliet
In every long-lasting pursuance, there must be challenges faced in the process. Romeo and Juliet are strongly in love, and challenges are seen in their love life. These challenges make their life together in the future almost impossible. As such, the theme of rivalry is evident throughout Romeo and Juliet's love story. Shakespeare's Romeo and Juliet is characterized by the rivalry between Montagues and the Capulets, Juliet's inner self, and Tybalt and Romeo.   Shakespeare starts the play depicting an ancient […]
To what Extent were Romeo and Juliet to Blame for their Tragic End?
Shakespeare's play, Romeo and Juliet presents perusers with the narrative of a deplorably destined love. It is the narrative of two young people's who begin to look all starry eyed at and the general population and conditions that keep them from being as one. Four characters specifically, to be specific Woman and Master Capulet, Juliet's medical caretaker, and Minister Laurence, assumed a huge part in the devastation of the primary characters and youthful darlings, Romeo and Juliet. These characters, through […]
Motif, Symbol, and Theme – Examples
Motif, symbol, and theme: does one grasp the distinction between these 3 literary terms? due to the reciprocity of those devices, folks usually use them interchangeably—and incorrectly. after you scan a book, you may notice continual themes inside the text, that sometimes influence the plot and supply clues into the plot or conflict occurring. so as to make and make a case for the theme, the author can use symbols and motifs. several readers absolutely perceive what a logo is, […]
The Idea of Romantic and Marital Relationships
The idea of romantic and marital relationships has changed and evolved over time into a much different concept than it used to be. In the Elizabethan Era, the concept of love and marriage was much different than the typical marriage between two people in today's age. Not only marriage, but the relationship between a parent and their child has also adapted significantly over time. In the playwright William Shakespeare's time, fathers chose their daughter's husband for them. This decision that […]
Techniques Used in Romeo and Juliet
William Shakespeare both includes themes of drama, tragedy, and sacrifice in their love story in English literary tradition. The English poet William seeks tragedy in the end of his stories. The American novelist uses the word "love" as a real-life scenario.  William Shakespeare's Romero and Juliet's tragic love story ends horrifically, where two young teenagers fall in love but are forbidden to be with each other. Shakespeare's Juliet and Romeo is a tragedy so there must be a tragic hero. […]
Romeo and Juliet Really in Love
Romeo's Train that fell of the Tracks In Romeo and Juliet, a play created by William Shakespeare, many events could have played out differently if it were not for characters' actions, many of which would have saved countless lives in the play. Romeo was by far my favorite character; he helped me understand the bottom line of the story, revenge, and consequences and the effects it had on the story. His main interest is love. The three reasons Romeo is […]
Romeo and Juliet Film Review
Many iconic creations of literature have been turned into modern, motion films. Shakespeare's famous Romeo and Juliet is a play that has fallen victim to creators' hands. Having been recreated a different number of times there is going to be many representations. Directors like Baz Luhrmann and Franco Zeffirelli, both from different decades, have very different ideas of how Shakespeare's words were perceived. Luhrmann's 1996 Romeo + Juliet is more successful than Zeffirelli's 1968 Romeo and Juliet in representing what […]
Shakespeare in Love
  The film depicts a fictional novel featuring playwright William Shakespeare ( Joseph Fiennes ) and Viola de Lesseps ( Gwyneth Paltrow) when Shakespeare wrote Romeo and Juliet. Some characters are based on historical figures, and many characters, lines and plot techniques refer to Shakespeare's plays. Shakespeare in Love received positive reviews from critics and had box office receipts, collecting $ 289.3 million worldwide, and became the ninth most profitable film of 1998. The film won numerous awards, including seven […]
Shakespeare's Plays with Hidden Meanings
Shakespeare hid facts about his real life in his most famous writings: Macbeth, Hamlet, and Romeo and Juliet. The famous humor, the many double entendres, and the mysterious Rosaline all go far beyond what is written on the page. These aspects of Romeo and Juliet, among others, contribute to the mystery of the way Shakespeare writes. By analyzing three aspects of Shakespeare's writing: his inconspicuous jokes, his character development, and his complex vocabulary, it can be determined that Shakespeare wrote […]
Romeo and Juliet's Families are Responsible for their Deaths
The story of Romeo and Juliet takes place in the town of Verona where a pair of star-crossed lovers take their life (272). There is a feud going on between the Montagues and the Capulets. They have been fighting for many generations. Romeo, who is a Montague, and Juliet, who is a Capulet, fall in love and keep their marriage a secret from their parents. In the end both of them commit suicide. Because of the fake death of Juliet, […]
An Analysis of the Path of True Love in Romeo and Juliet, a Play by William Shakespeare
The path of true love never did run smooth. Three such love stories from our time are Romeo and Juliet], [An Affair to Remember] and the recent movie Moulin Rougell. These great well- known stories depict the path of true love littered with tragedy, other people trying to sabotage love and other disasters befalling the star-struck lovers. Nothing in love goes smoothly all the time, there are always hiccups along the way. This is the key factor that makes these […]
Comparing the Similarities of Romeo and Juliet in Miracle Worker by Helen Keller
Romeo and Juliet is a tragic play written by William Shakespeare. It is a love story between two rival families, the Montagues and the Capulets. Romeo, who is a Montague, falls in love with Juliet who happens to be a Capulet. It is love at first sight, but if their parents find out there will be no way that Romeo will ever see Juliet again. The Miracle Worker is another play that we read. It is about a little girl […]
Lust was Mistaken for Love in Romeo and Juliet, a Tragedy by William Shakespeare
Was Romeo and Juliet's love genuine? In the play a feud between the two families separate the young star-crossed lovers. The secret marriage of the two couples and feud between the two families end with Romeo and Juliet killing themselves. In the famous tragic love play, Romeo and Juliet by William Shakespeare, Romeo Montague and Juliet Capulet mistakes love for lust. First reason their love is lust, is because their love is constructed on their appearance. Romeo is fascinated by […]
Featured Categories
Related topic, additional example essays.
Hamlet's Love for Ophelia
The Guiltiness Of Hamlet's Mother Gertrude: Depression Is What Leads To His Death
The Way of Life of a Soldier
A Rose for Emily A Literature Analysis
All Summer In A Day Theme
Essay About Odysseus as a Hero in 'The Odyssey'
Should College Be Free: Pros And Cons
The American and The French Revolutions
Causes of the French Revolution
Rhetoric in Animal Farm by George Orwell
Symbolism of Hills Like White Elephants
Horror and Suspense with a Dash of Romanticism in "Frankenstein"
Essays About Romeo and Juliet Romeo and Juliet is the classic Shakespearean tragedy about two star-crossed lovers from feuding families. Considered one of William Shakespeare's most popular works, it is one of the most popular performed plays and is a classic tale of love and fate. The play has been adapted for the screen many times and continues to be an excellent work of art. It raises questions on numerous topics. As a play, it is studied in schools, and the college's around the world. An essay on Romeo and Juliet can outline a wide variety of themes and opens the door for a wide range of critical analysis and questions. Our writers cover extensive essay styles on Juliet Capulet and Romeo Montague, explore the family rivalry and the significance of the characters. Examples of essays our professional team have written include; persuasive essay styles, argumentative essay styles, and compare and contrast pieces. We also offer a range of different themed essays on areas such as; free will in Romeo and Juliet, feminism and gender roles. If required, our professional writers can also draft a research paper about Romeo & Juliet, or any other style of paper that may be needed. They are experts in the field of Shakespeare and literature. Essays that explore themes are a core part of their writing practices, and each essay is individual. References are carefully researched, and the language of theatre and Shakespeare himself are always given exceptional care and consideration, to truly understand Romeo and Juliet.
1. Tell Us Your Requirements
2. Pick your perfect writer
3. Get Your Paper and Pay
short deadlines
100% Plagiarism-Free
Certified writers