Rhetorical Analysis Essay
Rhetorical Analysis Essay Example

Rhetorical Analysis Essay Example - Free Samples
Published on: Apr 4, 2018
Last updated on: Jan 1, 2023
On This Page On This Page
Writing a rhetorical analysis essay for academics can be really demanding for students. This type of paper requires high-level analyzing abilities and professional writing skills to be drafted effectively.
As this essay persuades the audience, it is essential to know how to take a strong stance and develop a thesis. This article will find some examples that will help you with your rhetorical analysis essay thesis statement effortlessly.
Good Rhetorical Analysis Essay Example
The step-by-step writing process of a rhetorical analysis is far more complicated than ordinary academic essays. This essay type critically analyzes the rhetorical means used to persuade the audience and their efficiency.
The example provided below is the best rhetorical analysis essay example:
Rhetorical Analysis Essay Sample (PDF)
In this essay type, the author uses rhetorical approaches such as ethos, pathos, and logos . These approaches are then studied and analyzed deeply by the essay writers to weigh their effectiveness in delivering the message.
If you are drafting a rhetorical analysis essay, it is essential to first go through a couple of examples. This is to be clear of the outline and structure that a rhetorical analysis essay must have.
According to the essay outline, the essay is divided into three sections:
A rhetorical analysis essay outline is the same as the traditional one. The different parts of the rhetorical analysis essay are written in the following way:
Rhetorical Analysis Introduction Example
The introductory paragraph of a rhetorical analysis essay is written for the following purpose:
In order to provide basic background information about the chosen author and the text.
Identify the target audience of the essay
An introduction for a rhetorical essay is drafted by stating an opening sentence known as the hook statement. This catchy sentence is prepared to grab the audience's attention to the paper.
After the opening sentence, the background information of the author and the original text are provided.
For example, a rhetorical analysis essay written by Lee Jennings on"The Right Stuff" by David Suzuki. Lee started the essay by providing the introduction in the following way:
" David Suzuki's "The Right Stuff" features a gracious, entertaining, and informative style. We have come to associate with this well-known host of The Nature of Things. He begins with the interesting speculation from the book Is There Life After High School? that "impressions formed in high school are more vivid and indelible than those formed at any other time in life."
Suzuki stresses the importance of high school education. He prepares his readers for a proposal related to making that education as valuable as possible.
A rhetorical analysis can show how successful Suzuki was using logos, pathos, and ethos. He had a strong ethos because of his reputation. He also used pathos to appeal to parents and educators. However, his use of logos was not as successful.
Here Jennings stated the background information about the text and highlighted the rhetorical techniques used and their effectiveness.
Thesis Statement Example for Rhetorical Analysis Essay
A thesis statement of a rhetorical analysis essay is the writer's stance on the original text. It is the argument that a writer holds and proves it using the evidence from the original text.
A thesis statement for a rhetorical essay is written by analyzing the following elements of the original text:
Diction - The author's choice of words and the tone
Imagery - The visual descriptive language that the author used in the content.
Simile - The comparison of things and ideas
In Jennings analysis of "The Right Stuff" the thesis statement was:
"Suzuki has strong beliefs, but his argument is not convincing because it is not supported by evidence."
Example For Rhetorical Analysis Thesis Statement (PDF)
Rhetorical Analysis Conclusion Example
All the supporting information about the thesis statement is presented in the body section. Each point that supports the thesis is presented in a paragraph where it is analyzed.
All the body paragraphs lead the audience towards the conclusion. Here the final verdict about the text is provided.
For example, the conclusion of "The Right Stuff" is written in the following way by Jennings:
"The major question overlooked by Suzuki's essay—one of logistics-- is how can the schools, understaffed and overstressed, add the difficult subject of sex education to their curriculum. Admittedly, David Suzuki wrote his essay at a time when education budgets were in better shape than they are today. And he certainly makes an excellent point that educators should respect their students and appeal to their interests.
Nevertheless, his argument for sex education in schools clearly needs further thinking. Suzuki has a strong ethos and uses persuasive pathos well in this argument.
However, he needs to use more logos to make his point clear. He can only hope to get people's attention. It is up to them whether or not they want to use his ideas in the schools."
In the conclusion section, Jennings summarized the major points and restated the thesis statement to prove them.
Rhetorical Essay Example For The Right Stuff by David Suzuki (PDF)
Rhetorical Analysis Essay Example AP Lang 2022
Writing a rhetorical analysis for AP Language and Composition course can be challenging. So drafting it correctly is important to earn good grades. To make your essay effective and winning, follow the tips provided by professionals below:
Understand the Prompt
Understanding the prompt is the first thing to produce an influential rhetorical paper. It is mandatory for this academic writing to read and understand the prompt to know what the task demands from you.
Stick To The Format
The content for the rhetorical analysis should be appropriately organized and structured. For this purpose, a proper outline is drafted. The rhetorical analysis essay outline divides all the information into different sections, such as introduction, body, and conclusion. The introduction should explicitly state the background information and the thesis statement.
All the body paragraphs should start with a topic sentence to clearly convey a claim for the readers. Provide a thorough analysis of these claims in the paragraph to support your topic sentence.
Use Rhetorical Elements to Form Argument
Analyze the following things in the text to form an argument for your essay:
Language (tone and words)
Organizational structure
Rhetorical Appeals ( ethos, pathos, and logos)
Once you have analyzed the rhetorical appeals and other devices like imagery and diction, you can form a strong thesis statement. The thesis statement will be the foundation on which your essay will be standing.
AP Language Rhetorical Essay Sample (PDF)
AP Rhetorical Analysis Essay Template (PDF)
Rhetorical Analysis Essay Example Ethos, Pathos, Logos
Rhetorical Analysis Essay Example Outline
Rhetorical Analysis Essay Example College
Rhetorical Analysis Essay Example APA Format
Compare and Contrast Rhetorical Analysis Essay Example
How to Start Rhetorical Analysis Essay Example
Visual Rhetorical Analysis Essay Example
The visual rhetorical analysis essay determines how pictures and images communicate messages and persuade the audience. Usually, the visual rhetorical analysis papers are written for advertisements. Because they use strong images to convince the audience to behave in a certain way.
In order to draft a perfect visual rhetorical analysis essay, follow the tips below:
Analyze the advertisement deeply and note every minor detail.
Notice objects and colors used in the image to gather every detail.
Determine the importance of the colors and objects and analyze why the advertiser chose the particular picture.
See what you feel about the image
Consider the objective of the image. Identify the message that the image is portraying.
Identify the targeted audience and how they respond to the picture.
An example is provided below to give students a better idea of the concept.
Simplicity Breeds Clarity Visual Rhetorical Analysis Essay Example (PDF)
Rhetorical Analysis Essay Writing Tips
Expert writers at MyPerfectWords.com have gathered some easy tips and tricks to draft an effective rhetorical analysis essay. Follow the tips provided below to make your rhetorical writing compelling.
Choose an engaging topic for your essay. The rhetorical analysis essay topic should be engaging to grab the reader's attention.
Thoroughly read the original text.
Identify the SOAPSTone. From the text, determine the speaker, occasions, audience, purpose, subject, and tone.
Develop a thesis statement to state your claim over the text.
Draft a rhetorical analysis essay outline.
Write an engaging essay introduction by giving a hook statement and background information. At the end of the introductory paragraph, state the thesis statement.
The body paragraphs of the rhetorical essay should have a topic sentence. Also, in the paragraph, a thorough analysis should be presented.
For writing a satisfactory rhetorical essay conclusion, restate the thesis statement and summarize the main points.
Proofread your essay to check for mistakes in the content. Make your edits before submitting the draft.
Following the tips and the essay's correct writing procedure will guarantee success in your academics. If you are still struggling to draft a great rhetorical analysis essay, it is suggested to take help from a professional analytical essay writing service .
MyPerfectWords.com can assist you in all your academic assignments. The top essay writer service that we provide is reliable. If you are confused about your writing assignments and have difficulty meeting the deadline, get help from the legal essay writing service at MyPerfectWords.com .
Hire our analytical essay writer today at the most reasonable prices.
Nova A. (Literature, Marketing)
Nova Allison is a Digital Content Strategist with over eight years of experience. Nova has also worked as a technical and scientific writer. She is majorly involved in developing and reviewing online content plans that engage and resonate with audiences. Nova has a passion for writing that engages and informs her readers.
People also read
Rhetorical Analysis Essay - Expert Guide With Examples
Rhetorical Analysis Essay Topics - 100+ Unique Ideas
Rhetorical Analysis Essay Outline - Tips & Templates
Ethos, Pathos, and Logos - Structure, Usage & Examples
Share this article
Keep reading
We value your privacy
We use cookies to improve your experience and give you personalized content. Do you agree to our cookie policy?
Website Data Collection
We use data collected by cookies and JavaScript libraries.
Are you sure you want to cancel?
Your preferences have not been saved.

UNITED STATES
台灣 (TAIWAN)
TÜRKIYE (TURKEY)
Academic Editing Services
- Research Paper
- Journal Manuscript
- Dissertation
- College & University Assignments
Admissions Editing Services
- Application Essay
- Personal Statement
- Recommendation Letter
- Cover Letter
- CV/Resume
Business Editing Services
- Business Documents
- Report & Brochure
- Website & Blog
Writer Editing Services
Our Editors
Client reviews.
Editing & Proofreading Prices
Wordvice Points
Partner Discount
Plagiarism Checker
APA Citation Generator
MLA Citation Generator
Chicago Citation Generator
Vancouver Citation Generator
- APA Style
- MLA Style
- Chicago Style
- Vancouver Style
Writing & Editing Guide
Academic Resources
Admissions Resources
How to Write a Rhetorical Analysis Essay–Examples & Template
What is a Rhetorical Analysis Essay?
A rhetorical analysis essay is, as the name suggests, an analysis of someone else's writing (or speech, or advert, or even cartoon) and how they use not only words but also rhetorical techniques to influence their audience in a certain way. A rhetorical analysis is less interested in what the author is saying and more in how they present it, what effect this has on their readers, whether they achieve their goals, and what approach they use to get there.
Its structure is similar to that of most essays: An Introduction presents your thesis, a Body analyzes the text you have chosen, breaks it down into sections and explains how arguments have been constructed and how each part persuades, informs, or entertains the reader, and a Conclusion section sums up your evaluation.
Note that your personal opinion on the matter is not relevant for your analysis and that you don't state anywhere in your essay whether you agree or disagree with the stance the author takes.
In the following, we will define the key rhetorical concepts you need to write a good rhetorical analysis and give you some practical tips on where to start.
Key Rhetorical Concepts
Your goal when writing a rhetorical analysis is to think about and then carefully describe how the author has designed their text so that it has the intended effect on their audience. To do that, you need to consider a number of key rhetorical strategies: Rhetorical appeals ("Ethos", "Logos", and "Pathos"), context, as well as claims, supports, and warrants.
Ethos, Logos, and Pathos were introduced by Aristotle, way back in the 4th century BC, as the main ways in which language can be used to persuade an audience. They still represent the basis of any rhetorical analysis and are often referred to as the "rhetorical triangle".
These and other rhetorical techniques can all be combined to create the intended effect, and your job as the one analyzing a text is to break the writer's arguments down and identify the concepts they are based on.
Rhetorical Appeals
Rhetorical appeal #1: ethos.
Ethos refers to the reputation or authority of the writer regarding the topic of their essay or speech and to how they use this to appeal to their audience. Just like we are more likely to buy a product from a brand or vendor we have confidence in than one we don't know or have reason to distrust, Ethos-driven texts or speeches rely on the reputation of the author to persuade the reader or listener. When you analyze an essay, you should therefore look at how the writer establishes Ethos through rhetorical devices.
Does the author present themselves as an authority on their subject? If so, how?
Do they highlight how impeccable their own behavior is to make a moral argument?
Do they present themselves as an expert by listing their qualifications or experience to convince the reader of their opinion on something?
Rhetorical appeal #2: Pathos
The purpose of Pathos-driven rhetoric is to appeal to the reader's emotions. A common example of pathos as a rhetorical means is adverts by charities that try to make you donate money to a "good cause". To evoke the intended emotions in the reader, an author may use passionate language, tell personal stories, and employ vivid imagery so that the reader can imagine themselves in a certain situation and feel empathy with or anger towards others.
Rhetorical appeal #3: Logos
Logos, the "logical" appeal, uses reason to persuade. Reason and logic, supported by data, evidence, clearly defined methodology, and well-constructed arguments, are what most academic writing is based on. Emotions, those of the researcher/writer as well as those of the reader, should stay out of such academic texts, as should anyone's reputation, beliefs, or personal opinions.
Text and Context
To analyze a piece of writing, a speech, an advertisement, or even a satirical drawing, you need to look beyond the piece of communication and take the context in which it was created and/or published into account.
Who is the person who wrote the text/drew the cartoon/designed the ad..? What audience are they trying to reach? Where was the piece published and what was happening there around that time?
A political speech, for example, can be powerful even when read decades later, but the historical context surrounding it is an important aspect of the effect it was intended to have.
Claims, Supports, and Warrants
To make any kind of argument, a writer needs to put forward specific claims, support them with data or evidence or even a moral or emotional appeal, and connect the dots logically so that the reader can follow along and agree with the points made.
The connections between statements, so-called "warrants", follow logical reasoning but are not always clearly stated—the author simply assumes the reader understands the underlying logic, whether they present it "explicitly" or "implicitly". Implicit warrants are commonly used in advertisements where seemingly happy people use certain products, wear certain clothes, accessories, or perfumes, or live certain lifestyles – with the connotation that, first, the product/perfume/lifestyle is what makes that person happy and, second, the reader wants to be as happy as the person in the ad. Some warrants are never clearly stated, and your job when writing a rhetorical analysis essay is therefore to identify them and bring them to light, to evaluate their validity, their effect on the reader, and the use of such means by the writer/creator.
What are the Five Rhetorical Situations?
A "rhetorical situation" refers to the circumstance behind a text or other piece of communication that arises from a given context. It explains why a rhetorical piece was created, what its purpose is, and how it was constructed to achieve its aims.
Rhetorical situations can be classified into the following five categories:
Asking such questions when you analyze a text will help you identify all the aspects that play a role in the effect it has on its audience, and will allow you to evaluate whether it achieved its aims or where it may have failed to do so.
Rhetorical Analysis Essay Outline
Analyzing someone else's work can seem like a big task, but as with every assignment or writing endeavor, you can break it down into smaller, well-defined steps that give you a practical structure to follow.
To give you an example of how the different parts of your text may look when it's finished, we will provide you with some excerpts from this rhetorical analysis essay example (which even includes helpful comments) published on the Online Writing Lab website of Excelsior University in Albany, NY. The text that this essay analyzes is this article on why one should or shouldn't buy an Ipad. If you want more examples so that you can build your own rhetorical analysis template, have a look at this essay on Nabokov's Lolita and the one provided here about the "Shitty First Drafts" chapter of Anne Lamott's writing instruction book "Bird by Bird".
Analyzing the Text
When writing a rhetorical analysis, you don't choose the concepts or key points you think are relevant or want to address. Rather, you carefully read the text several times asking yourself questions like those listed in the last section on rhetorical situations to identify how the text "works" and how it was written to achieve that effect.
Start with focusing on the author : What do you think was their purpose for writing the text? Do they make one principal claim and then elaborate on that? Or do they discuss different topics?
Then look at what audience they are talking to: Do they want to make a group of people take some action? Vote for someone? Donate money to a good cause? Who are these people? Is the text reaching this specific audience? Why or why not?
What tone is the author using to address their audience? Are they trying to evoke sympathy? Stir up anger? Are they writing from a personal perspective? Are they painting themselves as an authority on the topic? Are they using academic or informal language?
How does the author support their claims ? What kind of evidence are they presenting? Are they providing explicit or implicit warrants? Are these warrants valid or problematic? Is the provided evidence convincing?
Asking yourself such questions will help you identify what rhetorical devices a text uses and how well they are put together to achieve a certain aim. Remember, your own opinion and whether you agree with the author are not the point of a rhetorical analysis essay – your task is simply to take the text apart and evaluate it.
If you are still confused about how to write a rhetorical analysis essay, just follow the steps outlined below to write the different parts of your rhetorical analysis: As every other essay, it consists of an Introduction , a Body (the actual analysis), and a Conclusion .
Rhetorical Analysis Introduction
The Introduction section briefly presents the topic of the essay you are analyzing, the author, their main claims, a short summary of the work by you, and your thesis statement .
Tell the reader what the text you are going to analyze represents (e.g., historically) or why it is relevant (e.g., because it has become some kind of reference for how something is done). Describe what the author claims, asserts, or implies and what techniques they use to make their argument and persuade their audience. Finish off with your thesis statement that prepares the reader for what you are going to present in the next section – do you think that the author's assumptions/claims/arguments were presented in a logical/appealing/powerful way and reached their audience as intended?
Have a look at an excerpt from the sample essay linked above to see what a rhetorical analysis introduction can look like. See how it introduces the author and article , the context in which it originally appeared , the main claims the author makes , and how this first paragraph ends in a clear thesis statement that the essay will then elaborate on in the following Body section:
Cory Doctorow 's article on BoingBoing is an older review of the iPad , one of Apple's most famous products. At the time of this article, however, the iPad was simply the latest Apple product to hit the market and was not yet so popular. Doctorow's entire career has been entrenched in and around technology. He got his start as a CD-ROM programmer and is now a successful blogger and author. He is currently the co-editor of the BoingBoing blog on which this article was posted. One of his main points in this article comes from Doctorow's passionate advocacy of free digital media sharing. He argues that the iPad is just another way for established technology companies to control our technological freedom and creativity . In " Why I Won't Buy an iPad (and Think You Shouldn't, Either) " published on Boing Boing in April of 2010, Cory Doctorow successfully uses his experience with technology, facts about the company Apple, and appeals to consumer needs to convince potential iPad buyers that Apple and its products, specifically the iPad, limit the digital rights of those who use them by controlling and mainstreaming the content that can be used and created on the device .
Doing the Rhetorical Analysis
The main part of your analysis is the Body , where you dissect the text in detail. Explain what methods the author uses to inform, entertain, and/or persuade the audience. Use Aristotle's rhetorical triangle and the other key concepts we introduced above. Use quotations from the essay to demonstrate what you mean. Work out why the writer used a certain approach and evaluate (and again, demonstrate using the text itself) how successful they were. Evaluate the effect of each rhetorical technique you identify on the audience and judge whether the effect is in line with the author's intentions.
To make it easy for the reader to follow your thought process, divide this part of your essay into paragraphs that each focus on one strategy or one concept , and make sure they are all necessary and contribute to the development of your argument(s).
One paragraph of this section of your essay could, for example, look like this:
One example of Doctorow's position is his comparison of Apple's iStore to Wal-Mart. This is an appeal to the consumer's logic—or an appeal to logos. Doctorow wants the reader to take his comparison and consider how an all-powerful corporation like the iStore will affect them. An iPad will only allow for apps and programs purchased through the iStore to be run on it; therefore, a customer must not only purchase an iPad but also any programs he or she wishes to use. Customers cannot create their own programs or modify the hardware in any way.
As you can see, the author of this sample essay identifies and then explains to the reader how Doctorow uses the concept of Logos to appeal to his readers – not just by pointing out that he does it but by dissecting how it is done.
Rhetorical Analysis Conclusion
The conclusion section of your analysis should restate your main arguments and emphasize once more whether you think the author achieved their goal. Note that this is not the place to introduce new information—only rely on the points you have discussed in the body of your essay. End with a statement that sums up the impact the text has on its audience and maybe society as a whole:
Overall, Doctorow makes a good argument about why there are potentially many better things to drop a great deal of money on instead of the iPad. He gives some valuable information and facts that consumers should take into consideration before going out to purchase the new device. He clearly uses rhetorical tools to help make his case, and, overall, he is effective as a writer, even if, ultimately, he was ineffective in convincing the world not to buy an iPad .
Frequently Asked Questions about Rhetorical Analysis Essays
What is a rhetorical analysis essay.
A rhetorical analysis dissects a text or another piece of communication to work out and explain how it impacts its audience, how successfully it achieves its aims, and what rhetorical devices it uses to do that.
While argumentative essays usually take a stance on a certain topic and argue for it, a rhetorical analysis identifies how someone else constructs their arguments and supports their claims.
What is the correct rhetorical analysis essay format?
Like most other essays, a rhetorical analysis contains an Introduction that presents the thesis statement, a Body that analyzes the piece of communication, explains how arguments have been constructed, and illustrates how each part persuades, informs, or entertains the reader, and a Conclusion section that summarizes the results of the analysis.
What is the "rhetorical triangle"?
The rhetorical triangle was introduced by Aristotle as the main ways in which language can be used to persuade an audience: Logos appeals to the audience's reason, Ethos to the writer's status or authority, and Pathos to the reader's emotions. Logos, Ethos, and Pathos can all be combined to create the intended effect, and your job as the one analyzing a text is to break the writer's arguments down and identify what specific concepts each is based on.
Let Wordvice help you write a flawless rhetorical analysis essay!
Whether you have to write a rhetorical analysis essay as an assignment or whether it is part of an application, our professional proofreading services feature professional editors are trained subject experts that make sure your text is in line with the required format, as well as help you improve the flow and expression of your writing. Let them be your second pair of eyes so that after receiving paper editing services or essay editing services from Wordvice, you can submit your manuscript or apply to the school of your dreams with confidence.
And check out our editing services for writers (including blog editing , script editing , and book editing ) to correct your important personal or business-related work.
In order to continue enjoying our site, we ask that you confirm your identity as a human. Thank you very much for your cooperation.

Find Study Materials for
Create Study Materials
Select your language

Rhetorical Analysis Essay
Want to get better grades, get free, full access to:.
Explanations
Study Planner
Textbook solutions
A Hook for an Essay
Body Paragraph
Essay Outline
Language Used in Academic Writing
MHRA Referencing
Opinion vs Fact
Works Cited
Emotional Arguments in Essays
Ethical Arguments in Essays
Logical Arguments in Essays
The Argument
Writing an Argumentative Essay
Image Caption
Microblogging
Personal Blog
Professional Blog
Syntactical
Anaphoric Reference
Backchannels
Cataphoric Reference
Discourse Analysis
Discourse Markers
Endophoric Reference
Exophoric Reference
Interruption
John Swales Discourse Communities
Turn-taking
Email Closings
Email Introduction
Email Salutation
Email Signature
Email Subject Lines
Formal Email
Informal Email
Active Voice
Adjective Phrase
Adverb Phrase
Complex Sentence
Compound Adjectives
Compound Sentence
Conditional Sentences
Conjugation
Conjunction
Coordinating Conjunctions
Copula Verbs
Correlative Conjunctions
Dangling Participle
Declaratives
Demonstrative Pronouns
Dependent Clause
Descriptive Adjectives
Exclamatives
Future Tense
Grammatical Mood
Grammatical Voices
Imperative Mood
Imperatives
Indefinite Pronouns
Independent Clause
Indicative Mood
Infinitive Mood
Interjections
Interrogative Mood
Interrogatives
Irregular Verbs
Linking Verb
Misplaced Modifiers
Modal Verbs
Noun Phrase
Optative Mood
Passive Voice
Past Perfect Tense
Perfect Aspect
Personal Pronouns
Possessive Pronouns
Potential Mood
Preposition
Prepositional Phrase
Present Participle
Present Perfect Progressive
Present Perfect Tense
Present Tense
Progressive Aspect
Proper Adjectives
Reflexive Pronouns
Relative Pronouns
Sentence Functions
Simple Sentence
Subjunctive Mood
Subordinating Conjunctions
Superlative Adjectives
Transitive and Intransitive Verbs
Types of Phrases
Types of Sentence
Verb Phrase
Academic English
Anglo Saxon Roots and Prefixes
Bilingual Dictionaries
Contractions
English Dictionaries
English Vocabulary
Greek Roots, Suffixes and Prefixes
Latin Roots, Suffixes and Prefixes
Modern English
Object category
Parentheses
Possessives
Regional Dialects
Rhyming Dictionary
Sentence Fragments
Social Dialects
Subject Predicate Relationship
Subject Verb Agreement
Word Pronunciation
Essay Time Management
How To Take a Position in an Essay
Organize Your Prompt
Proofread Essay
Understanding the Prompt
Analytical Essay
Cause and Effect Essay
Claims and Evidence
Descriptive Essay
Expository Essay
Narrative Essay
Persuasive Essay
Essay Sources and Presenting Research
Essay Structure
Essay Topic
Introduction
Point Evidence Explain
Referencing
Research Question
Sources of Data Collection
Transcribing Spoken Data
Australian English
British Accents
British Sign Language
Guided Discovery
Indian English
Lesson Plan
Received Pronunciation
Total Physical Response
Abbreviations
Capitalisation
Multimodal Texts
Orthographic Features
Punctuation
Typographical Features
Great Vowel Shift
Inflectional Morphemes
King James Bible
Language Family
Language Isolate
Middle English
Old English Language
Scottish English
Shakespearean English
Accent vs Dialect
Bilingualism
Code Switching
Descriptivism
Descriptivism vs Prescriptivism
Dialect Levelling
English as a lingua franca
Kachru's 3 Concentric Circles
Language Changes
Pidgin and Creole
Prescriptivism
Rhotic Accent
Social Interaction
Standard English
Standardisation of English
Strevens Model of English
Technological Determinism
Vernacular English
World Englishes
Language Stereotypes
Language and Politics
Language and Power
Language and Technology
Media Linguistics
Michel Foucault Discourse Theory
Multimodality
Norman Fairclough
Behavioral Theory
Cognitive Theory
Constructivism
Critical Period
Down Syndrome Language
Functional Basis of Language
Interactionist Theory
Language Acquisition Device (LAD)
Language Acquisition Support System
Language Acquisition in Children
Multiword Stage
One-Word stage
Theories of Language Acquisition
Two-Word Stage
Williams Syndrome
Foregrounding
Grammatical Voice
Literariness
Literary Context
Literary Purpose
Literary Representation
Mode English Language
Narrative Perspective
Poetic Voice
Accommodation Theory
Bernstein Elaborated and Restricted Code
Casual Register
Concept of Face
Consultative Register
Deficit Approach
Difference Approach
Diversity Approach
Dominance Approach
Drew and Heritage Institutional Talk
Eckert Jocks and Burnouts
Formal Register
Frozen Register
Gary Ives Bradford Study
Holmes Code Switching
Intimate Register
Labov- New York Department Store Study
Language and Age
Language and Class
Language and Ethnicity
Language and Gender
Language and Identity
Language and Occupation
Marked and Unmarked Terms
Neutral Register
Peter Trudgill- Norwich Study
Phatic Talk and Banter
Register and Style
Sinclair and Coulthard
Social Network Theory
Sociolect vs Idiolect
Variety vs Standard English
Amelioration
Collocations
Colloquialisms
Compounding
Connotative Meaning
Denotative Meaning
Figurative Language
Fixed Expressions
Formal Language
Informal Language
Initialisms
Irony English Language
Levels of Formality
Lexical Ambiguity
Literary Positioning
Occupational Register
Paradigmatic Relations
Personification
Rhetorical Figures
Semantic Change
Semantic Reclamation
Syntagmatic Relations
Text Structure
Zero-Derivation
1984 Newspeak
Critical Theory
Essentialism
Forensic Linguistics
Lexicography
Linguistic Determinism
Logical Positivism
Natural Language Processing
Psycholinguistics
Rhetorical Analysis
Sapir Whorf Hypothesis
Active Listening Skills
Address Counterclaims
Group Discussion
Presentation Skills
Presentation Technology
Alternation
Compound Words
Derivational Morphemes
Lexical Morphology
Reduplication
Active Reading
Process of Elimination
Words in Context
Click Consonants
Fundamental Frequency
Interdental
International Phonetic Alphabet
Labiodental
Manner of Articulation
Monophthong
Nasal Sound
Oral Cavity
Phonetic Accommodation
Phonetic Assimilation
Place of Articulation
Sound Spectrum
Source Filter Theory
Spectrogram
Voice Articulation
Vowel Chart
Alliteration
Sound Symbolisms
Commissives
Communication Accommodation Theory
Conversational Implicature
Cooperative Principle
Declarative
Deictic centre
Deictic expressions
Expressives
Figure of Speech
Grice's Conversational Maxims
Paralanguage
Politeness Theory
Presupposition
Semantics vs. Pragmatics
Speech Acts
Aggressive vs Friendly Tone
Curious vs Encouraging Tone
Feminine Rhyme
Hypocritical vs Cooperative Tone
Masculine Rhyme
Monosyllabic Rhyme
Multisyllabic
Optimistic vs Worried Tone
Serious vs Humorous Tone
Surprised Tone
Tone English Langugage
Analyzing Informational Texts
Comparing Texts
Context Cues
Creative Writing
Digital Resources
Ethical Issues In Data Collection
Formulate Questions
Internet Search Engines
Literary Analysis
Personal Writing
Print Resources
Research Process
Research and Analysis
Technical Writing
Action Verbs
Adjectival Clause
Adverbial Clause
Anthropomorphism
Appositive Phrase
Argument from Authority
Argumentation
Auditory Description
Basic Rhetorical Modes
Begging the Question
Building Credibility
Causal Flaw
Causal Relationships
Cause and Effect Rhetorical Mode
Central Idea
Chronological Description
Circular Reasoning
Circumlocution
Classical Appeals
Classification
Close Reading
Coherence Between Sentences
Coherence within Paragraphs
Coherences within Sentences
Complex Rhetorical Modes
Compound Complex Sentences
Concessions
Concrete Adjectives
Concrete Nouns
Consistent Voice
Counter Argument
Definition by Negation
Description
Description Rhetorical mode
Direct Discourse
Equivocation
Extended Metaphor
False Connections
False Dichotomy
False Equivalence
Faulty Analogy
Faulty Causality
Fear Arousing
Gustatory Description
Hasty Generalization
Illustration
Induction Rhetoric
Levels of Coherence
Line of Reasoning
Missing the Point
Modifiers that Qualify
Modifiers that Specify
Narration Rhetorical Mode
Non-Sequitur
Non-Testable Hypothesis
Objective Description
Olfactory Description
Paragraphing
Parenthetical Element
Participial Phrase
Personal Narrative
Placement of Modifiers
Post-Hoc Argument
Process Analysis Rhetorical Mode
Red Herring
Reverse Causation
Rhetorical Fallacy
Rhetorical Modes
Rhetorical Question
Rhetorical Situation
Scare Tactics
Sentimental Appeals
Situational Irony
Slippery Slope
Spatial Description
Straw Man Argument
Subject Consistency
Subjective Description
Tactile Description
Tense Consistency
Tone and Word Choice
Transitions
Twisting the Language Around
Unstated Assumption
Verbal Irony
Visual Description
Authorial Intent
Authors Technique
Language Choice
Prompt Audience
Prompt Purpose
Rhetorical Strategies
Understanding Your Audience
Auditory Imagery
Gustatory Imagery
Olfactory Imagery
Tactile Imagery
Main Idea and Supporting Detail
Statistical Evidence
Cultural Competence
Intercultural Communication
Methodology
Research Methodology
Constituent
Object Subject Verb
Subject Verb Object
Verb Subject Object
Author Authority
Direct Quote
First Paragraph
Historical Context
Intended Audience
Primary Source
Second Paragraph
Secondary Source
Source Material
Third Paragraph
Character Analysis
Citation Analysis
Text Structure Analysis
Vocabulary Assessment
Lerne mit deinen Freunden und bleibe auf dem richtigen Kurs mit deinen persönlichen Lernstatistiken
Nie wieder prokastinieren mit unseren Lernerinnerungen.
An essay is a form of art. In fact, the word essay comes from the French word essayer which means "to attempt" or "to dare." Like the other kinds of essay, a rhetorical analysis essay is a kind of adventure: one that crosses the realms of logic, emotions, and ethics. Journey on!
Rhetorical Analysis Definition
An essay is supposed to be the exploration of a specific subject. One such essay is the rhetorical analysis essay .
A rhetorical analysis is an essay that breaks down an author's argument. It examines how an author or speaker says something.
Rhetorical Analysis Essay Elements
Rhetoric is the art of persuasion. According to Aristotle, three types of appeals can sway a person into believing something. They are classically known as logos, pathos, and ethos. These appeals can persuade because of human nature.
In addition to the classical appeals, it is important to remember who the speaker and the audience are. Whether or not the speaker is a scientist, politician, businessman, or everyday person matters.
The first appeal is logos , an appeal to reason. People can think through arguments, string together facts, analyze data and conclude whether or not it is true.
If a writer uses logos in their text, they might cite a statistic or scientific study. Or they might create a syllogism . Another example is that they may ask questions about a subject and analyze that subject. There are countless ways to use reason in an argument. Generally logos is the core of an argument.
Syllogism is an argument of three statements. The first two are ideas assumed to be true, and the third is a logical conclusion.
The reason that logos is an effective appeal is that it is hard to argue with facts. Moreover, it puts the author in good faith because it shows that the author is pursuing the truth, not personal gain.
However, the use of too much logos, or solely using logos, gives the impression that a writer is cold and distant. It can also come across as boring and plain. Using too much of any one of the appeals is disastrous and fails to persuade audiences.
Logos is necessary for a good argument, but it is best suited in academic settings. Schools are centered on the pursuit of truth and critical thinking. When a paper written for research is examined, the most important aspect of that paper is the appeal to logos.
pathos is an appeal to an audience's emotions. pathos makes use of concrete language, vivid images, and stories. pathos is what makes an argument feel like it is true. It helps the audience to feel sympathy, empathy, anger, happiness, or sadness. It usually makes the speaker and their argument more human.
It is also useful in the employment of analogies because analogies take ideas and make them feel like real objects; this usually makes an appeal to logos easier to understand.
Pathos establishes a human connection. But when pathos alone is used, it can make the audience feel or think that their emotions are being manipulated.
Audiences may enjoy the use of pathos but dismiss an argument that lacks the other appeals.
Ethos is an appeal to authority. To put it in simpler terms, a speaker who uses ethos "walks the walk and talks the talks." When a speaker uses ethos, it shows that they have some experience in whatever subject is being discussed.
For example, a physicist giving a lecture on physics to a group of scientists would talk about their experience, past studies, or credentials before they continued with their lecture. Ethos gives a speaker credibility; it establishes and proves their trustworthiness as an expert.
Rhetorical Analysis Essay Outline
The structure of a Rhetorical Analysis Essay follows something similar to that of any other essay. It begins with a thesis, or the argument that you are making, in the first paragraph or two. Next is the body, in which you analyze how an author utilizes the rhetorical appeals previously discussed and if the author is successful in using the appeals. Finally, the final paragraph should be a conclusion that wraps up your argument . This structure is then used to create an outline for the essay.
Rhetorical analysis essay examples are included!
Outline of a Rhetorical Analysis Essay
A thesis statement is the introduction of an argument for a paper. It should be written in the first paragraph of the essay. It briefly summarizes the argument and evidence that is going to be explored in the rest of the paper. It can be thought of as stating what your argument is.
Jonathon Edwards powerfully uses pathos to instill fear and dread in his sermon, Sinners in the Hands of an Angry God . The sense of dread is meant to motivate the listeners to change their beliefs and actions .
This thesis statement succeeds because it says what rhetorical devices are going to be analyzed and in what text . It also has an argument that states the purpose of Edwards' argument.
If the thesis statement tells you what the argument is, then the body shows why your argument is right and provides evidence to support it. A good approach is to analyze the three classical appeals and how they are used in the text.
It is also important to analyze who the speaker is and who the audience is. You can analyze all three appeals (e.g. observe one appeal in a paragraph or two), or you can analyze just one of the appeals (e.g. analyzing only pathos like the example below). You could also analyze the relationship between two or all three of the appeals.
Edwards's pathos appeals to fear. He does so by creating a terrifying image of hell as a place of fire, destruction, and infinite torture. He says that the sinner "deserve[s] to be cast into hell" and that "justice calls aloud for infinite punishment." God in his anger holds "[t]he sword of divine justice is every moment brandished over their heads." 1 Moreover, the listener who believed in such a place of hell would have remembered his own sins and been terrified by his doom.
This analysis works because it explains how pathos is being used and then uses textual evidence to support its claim.
The last part you'll write is the conclusion. This is important and deserves its own section!
Rhetorical Analysis Conclusion
The conclusion is the final statement of a paper. It summarizes the main argument and the evidence that has been presented throughout the essay. It also highlights the most important aspects of the essay and whether the author of the original text was successful or not in their use of the appeals.
The sinner who heard Edwards would have been so struck with fear that he would repent of his sins . This is because Edwards's imagery of hell and description of a wrathful God scared sinners so much that they did not need a rational reason to convert . Edwards's power of pathos tapped into their instinct to survive in both this life and their next one.
This conclusion works because it recaps the argument , but it also concludes the argument with the most important reason why Edwards's pathos was effective . Plus, it makes a statement on whether or not Edwards's argument was successful .
Rhetorical Analysis Essay - Key Takeaways
A Rhetorical Analysis Essay analyzes how an author or speaker says something, instead of what they say.
When analyzing rhetoric, you can determine how persuasive someone is based on how effectively they use logos, pathos, and ethos .
Logos is the persuasive appeal to rationality, reason, and abstract thought. Pathos is the persuasive appeal to emotions and concrete ideas. Ethos is the persuasive appeal to a speaker's credibility and expertise.
Logos , pathos, and ethos were derived from Aristotle's theory of rhetoric.
A rhetorical analysis essay is outlined and structured similar to any other essay. It includes an introduction with a thesis statement , body paragraphs with supporting evidence , and a conclusion.
1 Jonathan Edwards. Sinners in the Hands of Angry God. 1741.
Frequently Asked Questions about Rhetorical Analysis Essay
--> what is a rhetorical analysis essay.
A rhetorical analysis essay analyzes the devices of persuasion and their effectiveness. It breaks down an author's argument and examines not what is said, but it's said.
--> How should you write a Rhetorical Analysis Essay?
A rhetorical analysis essay begins with a thesis that makes an argument about whether or not a speaker or author was persuasive. The body analyzes the three Aristotelian appeals and says why they're effective or not. The conclusions wraps up the entire essay into a coherent argument.
--> What is an example of a Rhetorical Analysis Essay?
An example of a rhetorical analysis essay would be an essay that examines how pathos is used in The Great Gatsby.
--> What are the features of a Rhetorical Analysis Essay?
The main features of a rhetorical analysis essay are the analysis of logos, pathos, and ethos .
--> What is the structure of a Rhetorical Analysis Essay?
A rhetorical analysis essay is structured similarly to any other essay including an introductory paragraph with a thesis, body paragraphs with supporting evidence, and a conclusion.
Final Rhetorical Analysis Essay Quiz
What does a rhetorical analysis essay analyze?
Show answer
How effective a person's argument is
Show question
What are the three classical appeals of persuasion?
Logos, pathos, ethos
Which appeal is meant to persuade by using reason?
Which appeal persuades by using emotion?
Who developed the classical appeals?
Which appeal persuades by giving the speaker credibility or authority?
A syllogism is an example of what kind of appeal?
Analogies, stories, and images are examples of what rhetorical appeal?
A scientific argument would mainly use what classic appeal?
What is the structure of a rhetorical analysis essay?
Thesis, Body, Conclusion
What does a thesis contain?
An essays primary argument
What does the body of a rhetorical analysis do?
Provides evidence and support for your thesis
What is a real audience?
A real audience is anyone who reads your writing. 
What is an intended audience?
The intended audience is who you are trying to influence with your writing.
What two questions can you ask yourself when you want to determine the audience of a piece of writing?
What is this paper about? 
What kind of people would this paper typically attract? 
What three questions can you ask yourself when choosing a target audience for your paper?
Who do I want to reach with my writing?
What about my topic interests my audience?
Who would agree/disagree with what I write?
Why is knowing your audience important?
Knowing your audience can help you structure your writing so that the main point of the paper, email, or story is most easily understood.
True or False: 
The real audience and intended audience are never the same.
Ture or False:
When writing your paper, it's usually better to assume that your audience knows less than you.
What are the two types of audience that you must consider?
Real audience and intended audience.
Typically, the more specific your audience is the _____ the audience will be.
Typically, the more general your audience is the _____ the audience will be.
Why are counterarguments helpful in essays?
They can help emphasize why your thesis is correct!
What does "author's technique" mean?
An author's technique is the way they use their writing to create a desired response from a reader.
The reader's response is arguably the _______ of the text.
There are two major elements of author's technique: ______ & _______
Rhetorical strategies & language choice
How does rhetorical strategy function as a technique for authors to use?
It gives the text structure
What type of rhetorical strategy is a historical fiction author least likely to use as the main mode for their writing?
Illustration/ exemplification
The following is an example of an author using what type of rhetorical strategy?
Libraries are an excellent place to study. Consider, for example, the enforced peace and quiet found in libraries everywhere.
How can knowing rhetorical strategies help a reader understand a piece of writing?
Knowing the rhetorical strategy an author chooses to use can give you insight into their motivation for writing, which is very helpful in understanding the text. 
Sentence structure is an example of ________ as an author's technqiue.
Language choice
Diction is another way of saying ________.
Word choice
The difference between simile and metaphor is... 
Similes use the words "like" or "as" to compare two things, whereas metaphors make a direct comparison.
Which literary device is missing from the list:
Which literary device communicates that one thing can represent something else?
Which literary device is used here? The wind is a bully today!
Which of the following is not an example of fictional element choice?
Why do author's choose one technique over another?
Every choice an author makes about how  to write affects how  the audience will receive the text. Different author techniques will produce different pieces of writing, and so authors make intentional decisions about how they choose to communicate their message.
What does language choice mean?
Language choice refers to the choice of words and style of expression an author uses, whether in speech or writing.
Language choice is also referred to as ________. 
Language choice is a key element of rhetorical analysis because... 
it communicates more than just the literal meaning of words.
The following is an example of which type of language choice:
Amazing Grace, how sweet the sound that saved a wretch like me?  ( Amazing Grace, 1779)
True or false: People never shift from one way of speaking to another
Is an author more likely to use a colloquialism in formal writing or informal writing?
Language choice carries with it both connotations as well as __________.
Denotations
Connotation means...
implied or suggested meaning that is attached to a word 
Denotation means... 
 the literal meaning of words.
True or false: language choice can have connotations
What is an "emotional tag" 
An implied or suggested meaning of a word
The following is an example of what type of language choice: 
The meteorological situation is not favorable. 
of the users don't pass the Rhetorical Analysis Essay quiz! Will you pass the quiz?
More explanations about Rhetorical Analysis Essay
Discover the right content for your subjects, business studies, combined science, english literature, environmental science, human geography, macroeconomics, microeconomics, no need to cheat if you have everything you need to succeed packed into one app.
Be perfectly prepared on time with an individual plan.
Test your knowledge with gamified quizzes.
Create and find flashcards in record time.
Create beautiful notes faster than ever before.
Have all your study materials in one place.
Upload unlimited documents and save them online.
Study Analytics
Identify your study strength and weaknesses.
Weekly Goals
Set individual study goals and earn points reaching them.
Smart Reminders
Stop procrastinating with our study reminders.
Earn points, unlock badges and level up while studying.
Magic Marker
Create flashcards in notes completely automatically.
Smart Formatting
Create the most beautiful study materials using our templates.
Join millions of people in learning anywhere, anytime - every day
Sign up to highlight and take notes. It's 100% free.
This is still free to read, it's not a paywall.
You need to register to keep reading, get free access to all of our study material, tailor-made.
Over 10 million students from across the world are already learning smarter.
StudySmarter bietet alles, was du für deinen Lernerfolg brauchst - in einer App!
Rhetorical Analysis Essay Outline: Examples & Strategies
Rhetorical analysis is never a simple task. This essay type requires you to analyze rhetorical devices in a text and review them from different perspectives. Such an assignment can be a part of an AP Lang exam or a college home task. Either way, you will need a solid outline to succeed with your writing. And we can help you nail it.
Our specialists will write a custom essay on any topic for $13.00 $10.40/page
In this article by our custom-writing team, you will find:
the structure of a rhetorical analysis essay;
a detailed guide and tips for writing a rhetorical essay outline;
an example and a template for you to download.
📚 Rhetorical Analysis Structure
Introduction
Body Paragraphs
📑 Example Outline & Template
🔍 References
📚 structure of a rhetorical analysis essay: pre-writing.
The first thing you need to know before you start working on your essay is that the analysis in your paper is strictly rhetorical. In other words, you don't need to discuss what the author is saying. Instead, it's a take on how the author says it.
And to understand "how," you need to find rhetorical appeals. An appeal is a technique that the author uses to convince the reader. The main ones are logos, ethos, and pathos.

The whole analysis is structured around them and divided into 3 parts: appeals in the text's introduction, in the body paragraphs, and in its conclusion.
Remember that it's essential to structure your essay in chronological order. To put it simply, it's better not to describe the appeals from the conclusion before the ones in the introduction. Follow the structure of the text you're analyzing, and you'll nail it.
Rhetorical Analysis Triangle
We've already mentioned ethos, pathos, and logos. The rhetorical triangle is another name for these 3 main appeals. Let's examine them in more detail:
In your essay, it's best to mention all 3 appeals. It's also necessary to measure their effectiveness and give examples. A good strategy is to find the appeals in the text, underline them, and analyze them before writing the outline.
Each appeal can be characterized by the following:
Diction. Diction is the words that the author uses to describe the idea. When analyzing diction, you want to find words that stand out in the text.
Syntax. Simply put, syntax is the order of words used by the author. You can also look at the sentence length as a part of the syntax.
Punctuation. This characteristic is all about the usage of punctuation marks. Aside from commas, it's good to pay attention to colons and dashes. Authors can use them to focus the audience's attention on something or create a dramatic disjunction.
Tone. It's the author's attitude towards the discussed idea. The tone is a combination of diction, syntax, and punctuation. For example, you can tell if the author is interested or not by evaluating the length of sentences.
Remember that all 3 appeals are artistic proofs, and you shouldn't confuse them with factual evidence. The difference between them lies in the amount of effort:
Citing factual evidence requires no skill. You create proof just by mentioning the fact.
In the case of artistic proof , you must use your knowledge of rhetoric to create it.
SOAPS: Rhetorical Analysis
SOAPS is a helpful technique for conducting a rhetorical analysis. It's fairly popular and is recommended for AP tests. SOAPS stands for:
Receive a plagiarism-free paper tailored to your instructions.
Answering the questions above will make it easy for you to find the necessary appeals.
✍️ How to Write an Outline for a Rhetorical Analysis Essay
Now that you've found the appeals and analyzed them, it's time to write the outline. We will explain it part by part, starting with the introduction.
How to Write an Introduction for a Rhetorical Analysis Essay
In a rhetorical analysis, the introduction is different from that of a regular essay. It covers all the necessary information about the author of the text:
Name (or names, if there are several authors.)
Genre and title of the reviewed work.
The author claims that cats are better pets than dogs.
The target audience that the writer is aiming at.
The context in which the text was produced, e.g. a specific event.

Aside from that, a rhetorical essay introduction should include a hook and a thesis statement. Want to know how to write them? Keep reading!
How to Write a Hook for a Rhetorical Analysis Essay
A hook is a sentence that grabs the reader's attention. You can do it by presenting an interesting fact about the author. You may also use an inspiring or amusing quote. Make sure your hook is connected with the text you are writing about.
Just $13.00 $10.40/page , and you can get an custom-written academic paper according to your instructions
For example, if you're analyzing MLK's I Have a Dream speech, you can hook the reader with the following sentence:
Martin Luther King is widely considered the most famous speaker in history.
Our article on hooks in writing can provide you with e great ideas.
Thesis Statement for Rhetorical Analysis Essay
In a rhetorical analysis essay, you don't need to create a thesis statement in the usual sense. Instead, you describe the main point made by the author using a rhetorically accurate verb (such as "claims" or "asserts") followed by a "that" clause.
For example, your thesis can focus on the techniques that the author uses to convince the audience. If we look at the I Have a Dream speech, we will notice several stylistic elements:
It's not a complete list, but that's enough to form a decent thesis.
We also need to mention the ideas behind the speech. The main idea is, obviously, equality. So, we'll put it in our thesis as well. As a result, we have something like this:
Through the skillful usage of metaphor, repetition, and symbolism Martin Luther King effectively fills his audience's hearts with the idea of unity and equality.
Rhetorical Analysis Body Paragraphs
If you are writing a generic 5-paragraph essay, you can divide your essay's body into 3 parts:
A paragraph about appeals in the text introduction.
A section about rhetorical devices in the text's body.
A paragraph about rhetorical devices in the text's conclusion.
Sometimes there is no distinct structure in a text. If that's the case, just analyze the appeals in chronological order. You can also split the analysis based on the type of appeals. For example:
A paragraph about emotional appeals.
A section about logical appeals.
A paragraph about ethical appeals.
Each of your essay's body paragraphs should have 3 key elements:
Topic sentence that shows what appeal you will discuss in the section.
Examples that illustrate the rhetorical device you want to showcase.
Your take on the effectiveness of the given device.
It's good to remember that every appeal you talk about needs an example. If you can illustrate your claim about a strategy with more examples, then go for it. The more examples, the better.
Good Transition Words for Rhetorical Analysis Essay
Transition words allow you to follow up one idea with another. They also help build connections between paragraphs. Choosing correct transition words depends on the strategy you use. If you want to build a sequence of a cause and its effect, you will need words like "thus" or "hence." If you're going to clarify something, you should use a different set of words.
Here's a list of helpful transition words suitable in different contexts:
Rhetorical Analysis Verbs to Use
A rhetorical analysis essay is a serious work that often touches on complex topics. Regular verbs like "tells us" or "shows" don't always fit it. To make your paper more inclusive and precise, consider using strong verbs .
Strong verbs (or power verbs) are typically used when talking about the author. That includes their strategies, attitude, personality, or ideas.
For example, instead of "the author says," you can use "suggests" or "clarifies," depending on the context.
Some other rhetorically accurate verbs include:
You don't have to use strong verbs only. If you feel like "says" suits your point better than any strong verb, feel free to use it.
Rhetorical Analysis Essay Conclusion
The conclusion is the ending of your paper. It sums your essay up and underlines the points you've made in the body paragraphs. A good conclusion should accomplish several things:
Paraphrasing the thesis . You shouldn't just rewrite the thesis from the introduction. The restatement is usually used to demonstrate a deeper understanding of your point.
A summary of the body paragraphs . Again, simple repetition is not enough. We need to link the points to our thesis and underline the importance of our statements.
Final thoughts . A powerful epilogue will leave a good impression about your work.
Make sure to avoid including any new ideas or statements. The conclusion is exclusively for summarizing. If you found yourself putting a new assertion in the ending, it's probably a good idea to restructure your body paragraphs.
📑 Rhetorical Analysis Essay Example Outline & Template
To make the writing process even easier for you, we will show you what an outline for your essay can look like. As an example, we will outline a rhetorical analysis of MLK's I Have a Dream speech. We are going to structure it according to the appeals.
Have a look:
Hook . An interesting fact about the MLK or his quote. An emotional start about the importance and the lasting legacy of the speech will also work.
The speaker's name, occupation, and years of life.
The context in which the subject of our essay was produced.
The speech's target audience.
Thesis statement . Point out the appeals you are going to write about. Describe their impact on the author's general argumentation.
Body paragraphs
Underline the often use of metaphor. Set "lonely island of poverty" and "ocean of material prosperity" as examples.
Talk about the usage of repetition. Use the constant repetition of "I have a dream…" as an illustration.
Demonstrate the use of logos. Mention King citing President Lincoln as an authority for his argumentation.
Showcase the ethos of the speech. Notice that MLK's Civil Rights Movement logic correlates with social ethics at the time.
Comparing segregation to a "bad check."
Referring to the Civil Rights Movement as "my people."
Comparing the acquisition of equality to "cashing a check."
Restate the thesis. Demonstrate a deeper understanding of the point made in the introduction.
Summary of the body paragraphs. Connect them to the thesis statement. Give a final take on King's rhetorical strategies and evaluate their effectiveness.
Closing thought. Finish by stating the primary goal of your analysis.
Alternatively, you can structure your essay in chronological order. Below you'll find a template you can use for this type of rhetorical analysis. Simply download the PDF file below and fill in the blanks.
Rhetorical Analysis Outline Template
(your essay's title)
Introduction.
The speaker/author is (state the author's name.) The purpose of the text is to (state the text's purpose.) The text is intended for (describe the text's intended audience.)
Check out the rhetorical analysis samples below to get some ideas for your paper.
Greta Thunberg's Speech: Rhetorical Analysis
Rhetorical Analysis: "In Defense of the 'Impractical' English Major" by C. Gregoire and "Top 10 Reasons You're Not Wasting Your Time as an English Major" by S. Reeves
Siren et al.'s Study on Red Wines: Rhetorical Analysis
Steve Jobs' Commencement Speech Rhetorical Analysis
Brooks' "Reading Too Much Political News…" Rhetorical Analysis
The Speech "Beyond Vietnam: A Time to Break Silence" by Martin Luther King, Jr: Rhetorical Analysis
Rhetorical Analysis Through Lyrics: "The Times They Are A-Changing" and "The Wind of Change"
Roiphe's Confessions of a Female Chauvinist Sow: Rhetorical Analysis
"Snack Attack": Rhetorical Analysis
Rhetorical Analysis of "Hidden Intellectualism" by Gerald Graff
We hope this article helped you with your assignment. Make sure to tell us what part helped you the most in the comments. And good luck with your studies!
Further reading:
How to Write a Reflection Paper: Example & Tips
How to Write a Narrative Essay Outline: Template & Examples
What Is a Discourse Analysis Essay: Example & Guide
How to Write a Critical Thinking Essay: Examples & Outline
How to Write a Precis: Definition, Guide, & Examples
How to Write a Process Analysis Essay: Examples & Outline
🤔 Rhetorical Analysis Essay Outline FAQs
According to SOAPS, the main 5 elements of a rhetorical analysis are:
1. Subject, or the author's ideas. 2. Occasion, or the text's background. 3. Audience, or the people who would find the text interesting. 4. Purpose, or the reasoning behind the writing. 5. Speaker's characteristics, or the author's personal beliefs.
1. Logos— the appeal to logic. It includes argumentation, statistics, and facts. 2. Ethos— the ethical appeal. Ethos appeal to the morality and ethical norms of the target audience. 3. Pathos —the appeal to the reader's emotions. 4. Kairos— the time of the argument.
Every rhetorical analysis ends with a conclusion. A good conclusion should:
1. Restate the thesis. 2. Summarize the points and strategies described in the body paragraphs. 3. End with concluding thoughts on the analysis.
A thesis for a rhetorical analysis is a bit different from the usual one. It needs to include the author's appeals and the main point the author is trying to make. Like any other thesis, it must structure the further analysis and be connected to every paragraph.
Kairos is the timeliness of the argument. It is the appeal of the right time. The usage of kairos usually means that the author's text is relevant for a certain period of time only.
Rhetorical Analysis: Miami University
Rhetorical Analysis Essay: Formatting: California State University, East Bay
The Rhetorical Triangle: Understanding and Using Logos, Ethos, and Pathos: Louisiana State University
The Rhetorical Triangle: The University of North Carolina at Charlotte
General Notes on Rhetorical Analysis: Deer Valley Unified School District
SOAPS: Rhetorical Analysis of a Reading Source: Kent Campus
How To Write a Rhetorical Analysis in 8 Simple Steps: Indeed
Rhetorical Analysis: Texas A&M University
Rhetorical Analysis Thesis Statements: Virginia Wesleyan University
What Are Logos, Ethos, Pathos, and Kairos?: University of Louisville
Share to Facebook
Share to Twitter
Share to LinkedIn
Share to email
Extremely helpful. Gave me wonderful definitions of Pathos,Lagos and Ethos.Broke down how to use these points to write my analysis. Thank you

We are so glad to hear that! Thank you!
Recommended for You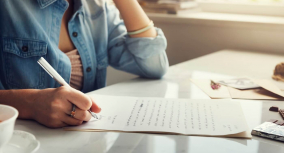 What Is a Discourse Analysis Essay: Example & Guide
Discourse is the way people talk about any specific topic. It's also the way in which language is used to convey social and historical meanings. Discourse analysis is the process that helps to understand the underlying message of what is being said. Sounds interesting? Keep reading to learn more.  This in...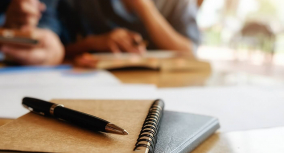 How to Write a Precis: Definition, Guide, & Examples
A précis is a brief synopsis of a written piece. It is used to summarize and analyze a text's main points. If you need to write a précis for a research paper or the AP Lang exam, you've come to the right place. In this comprehensive guide by Custom-Writing.org, you'll...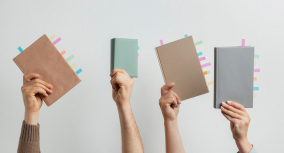 How to Write a Synthesis Essay: Examples, Topics, & Outline
A synthesis essay requires you to work with multiple sources. You combine the information gathered from them to present a well-rounded argument on a topic. Are you looking for the ultimate guide on synthesis essay writing? You've come to the right place! In this guide by our custom writing team,...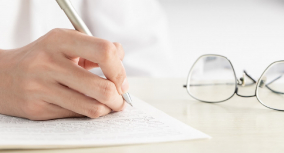 How to Write a Catchy Hook: Examples & Techniques
Do you know how to make your essay stand out? One of the easiest ways is to start your introduction with a catchy hook. A hook is a phrase or a sentence that helps to grab the reader's attention. After reading this article by Custom-Writing.org, you will be able to...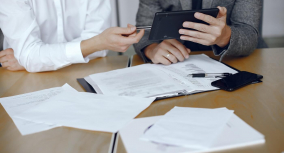 How to Write a Critical Analysis Essay: Examples & Guide
A critical analysis essay is an academic paper that requires a thorough examination of theoretical concepts and ideas. It includes a comparison of facts, differentiation between evidence and argument, and identification of biases. Crafting a good paper can be a daunting experience, but it will be much easier if you...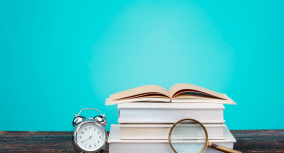 How to Write a Critical Thinking Essay: Examples & Outline
Critical thinking is the process of evaluating and analyzing information. People who use it in everyday life are open to different opinions. They rely on reason and logic when making conclusions about certain issues. A critical thinking essay shows how your thoughts change as you research your topic. This type...

Want to create or adapt books like this? Learn more about how Pressbooks supports open publishing practices.
3 Rhetorical Modes
Jenifer Kurtz
The term rhetorical modes refers to the different styles and techniques we use when we write. This chapter will discuss different modes, explaining the specific aspects and techniques involved in these methods of communication. As you read about these, remember that the rhetorical mode a writer chooses depends on his/her purpose for writing. Some assignments ask students to use a specific rhetorical mode, such as writing a descriptive passage or contrasting two concepts, but most essays incorporate several different rhetorical modes to express an idea. Overall, the rhetorical modes are a set of tools that allow you different methods to effectively communicate information to your audience.
Figure 5.1 Choosing Paragraph Patterns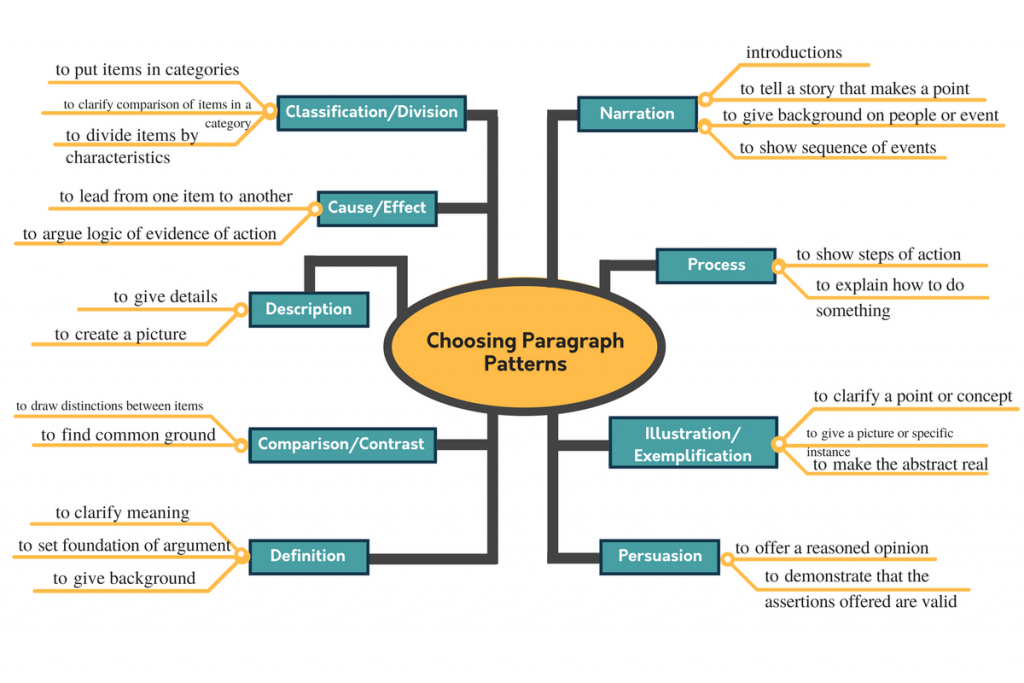 1.       Narrative
2.       Description
3.       Process analysis
4.       Illustration and exemplification
5.       Cause and effect
6.       Comparison and contrast
7.       Definition
8.       Classification
1. Narrative
The purpose of narrative writing is to tell stories. This is a form we are familiar with, as any time we tell a story about an event or incident in our day, we are engaging in a form of narration. In terms of writing, narration is the act of describing a sequence of events. Sometimes this is the primary mode of an essay—writing a narrative essay about a particular event or experience, and sometimes this is a component used within an essay, much like other evidence is offered, to support a thesis. This chapter will discuss the basic components of narration, which can be applied either as a stand-alone essay or as a component within an essay.
Ultimately, narrative writing tries to relay a series of events in an emotionally engaging way. You want your audience to be moved by your story, which could mean through laughter, sympathy, fear, anger, and so on. The more clearly you tell your story, the more emotionally engaged your audience is likely to be.
The Structure of a Narrative Essay
Chronological order , the order in which events unfold from first to last, is the most common organizational structure for narratives. Stories typically have a beginning, a middle, and an end. Certain transitional words and phrases aid in keeping the reader oriented in the sequencing of a story. Some of these phrases are listed below.
Figure 5.2 Transition Words and Phrases for Expressing Time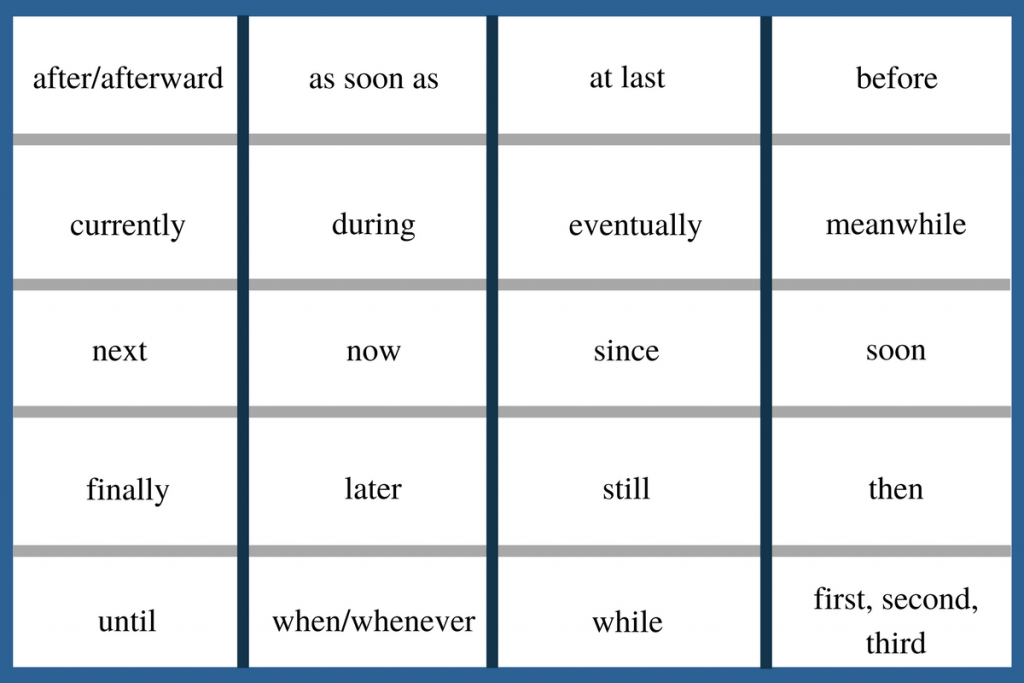 The following are the other basic components of a narrative:
• Plot . The events as they unfold in sequence.
• Characters . The people who inhabit the story and move it forward. Typically, each narrative has there are minor characters and main characters. The minor characters generally play supporting roles to the main character, or the protagonist.
• Conflict . The primary problem or obstacle that unfolds in the plot, which the protagonist must solve or overcome by the end of the narrative. The way in which the protagonist resolves the conflict of the plot results in the theme of the narrative.
• Theme . The ultimate message the narrative is trying to express; it can be either explicit or implicit.
Writing at Work
When interviewing candidates for jobs, employers often ask about conflicts or problems a potential employee had to overcome. They are asking for a compelling personal narrative. To prepare for this question in a job interview, write out a scenario using the narrative moved structure. This will allow you to troubleshoot rough spots as well as better understand your own personal history. Both processes will make your story better and your self-presentation better, too.
Narrative Anecdotes
An anecdote is a short, personal narrative about something specific. It is often used as a component in an essay, acting as evidence to support your thesis, as an example to demonstrate your point, and/or as a way to establish your credibility. It always has a point in telling it.
Elements of an Anecdote
1. Who, Where, When
Have you ever wondered why children's stories begin something like this?
Once upon a time, in a galaxy far, far away, the teachers were revolting …
It is the start of a simple narrative. It also contains all the elements of a beginning to any narrative: when, where, and who. An anecdote, because it is short, will begin similarly:
One day, while I was sitting at a stop sign waiting for the light to change…
This little particle of an anecdote tells when, who, and where before the first sentence even ends.
Note : An anecdote sets up a particular incident; it does not tell about a long period of time.
2. What Happened (Sequence of Events)
Any narrative also includes a sequence of events. You should be able to read an anecdote and tell what happens first, what happens next, and so on. In the following anecdote, the bolded words suggest each event in the sequence.
Example Anecdote:
My first day of college I parked in the "South Forty," which is what everyone called the huge parking lot on the edge of the campus. It was seven forty-five in the morning, hazy and cool. I walked across the parking lot, crossed a busy street, walked over a creek, through a "faculty" parking lot, crossed another street, and came to the first row of campus buildings. I walked between buildings, past the library and the student mall. I passed many quiet, nervous-looking students along the way. Many of them smiled at me. One trio of young girls was even chuckling softly among themselves when they all smiled and said "Hi" to me at once. By the time I got to my classroom, far on the other side of campus from the parking lot, I was smiling and boldly saying "Hi" to everyone, too, particularly the girls. Every single one of them smiled or responded with a "Hi" or made a friendly comment or even chuckled happily. It was my first day of college.
When I found the building I was looking for, a friend from high school appeared. She was in my first class! I smiled at her and said, "Hi!" She looked at me. She smiled. Then she laughed. She said, "Why are you wearing a sock on your shirt?" I looked down. A sock had come out of the dryer clinging to my shirt.
3. Implied Point
Most of us want to make sure that we "get the point across" to whatever story we are telling, assuming it has a point. To do this, we tend to explain what we are telling. It is sometimes very difficult to stop. However, stopping in a timely way allows the reader to draw his or her own conclusions.
Show, don't tell
In the anecdote above, I am very tempted to tell the reader what I felt at the moment I realized that everyone was laughing AT me rather than just being friendly. For the ending, where the point is in this case, it is best to let the reader infer (draw conclusions, fill in the blanks) what happens implicitly rather than to state explicitly what the point is, or what the narrator felt, or anything else.
The more indirect you are about your object or place the better. In the anecdote above, it might be obvious that my object is a sock or my place is a parking lot. The point is, it is not an anecdote "about" a sock; it is referred to indirectly.
How do we show rather than tell? First, describe what you see (I don't really see anything with "I was SO embarrassed…") or what you smell, hear, or taste, but NOT what you feel. An easy way to check whether you are showing or telling is to go through your anecdote and underline the verbs. If the verbs are "be"-verbs (is, was, were, etc.) or verbs that describe actions we cannot see ("I thought…" "I believed…" "I imagined…" "it made me upset…" and so on) then you are probably telling. In the sentence above I used "walked," "lecturing," "ripped," and "said."
Most Common Question:
"What makes stories or anecdotes interesting and something I can relate to?"
Actually, it is a simple principle, even though it may not be obvious. We "relate" or "connect" most easily to situations we recognize and so fill in the blanks. If you "tell" me, for example, "I was SO embarrassed …" then you have not let me fill in MY embarrassment. On the other hand, if you "show" me a scene, it allows me to fit my own experience into it:
"I walked past the corner of the aluminum whiteboard tray while lecturing to a class. It ripped my pants. After a moment I said, 'Class dismissed.'"
The writer of those statements, hopes the reader will fill in some similarly embarrassing moment without the writer clearly stating that this is what is supposed to be done. The connection, the act of "filling in," is what people tend to refer to as "relating to."
Interestingly, it does not even matter whether or not readers fill in what the writer intend for them to fill in; it is the act of filling in our own experiences that makes us "relate" to an incident. From a writer's perspective, that means we should show rather than tell.
Second, resist the temptation to "explain." Let the reader fill in the blanks! It is so much more personal when the reader participates by filling in.
Assignment 1
Write an anecdote that contains who, where, when, and what happens (a sequence of events). Think about an anecdote that involves , alludes to, or otherwise includes your object or place ; it does not have to be "about" your place. It also does not have to be "true" in the strict sense of the word; we will not be able to verify any believable details if they add to the effect of the anecdote. Type it out. Keep it simple and to the point.
What are 'clichés' and why can't we use them?
Clichés are figurative phrases and expressions that you have probably heard a million times. For our purposes, there are two kinds of clichés: the ones that jump out at you and the ones that we use without thinking.
If you are paying attention, you will notice that the two sentences above contain at least 3 clichés. You might also notice that clichés are best suited to spoken language, because they are readily available and sometimes when we speak, we don't have time to replace a common expression with a unique one. However, we DO have time to replace clichés while we are writing.
The problem with clichés in writing is that they are too general when we should be much more specific. They also tend to tell rather than show. In the first sentence above, we have most likely heard the phrase, "have probably heard a million times." In speech, that expression works. In writing, it should be literal rather than figurative. The first sentence is better this way:
Clichés are figurative phrases and expressions that we have heard so many times that we all share some understanding of what they mean.
Not exactly what you thought when you read it at the beginning of this answer, is it? That is why being literal and specific in writing is better than figurative and vague as a rule.
Here is a re-write of the second sentence at the start of this answer:
For our purposes, there are two kinds of clichés: the ones that are obvious expressions (like "You can lead a horse to water …") and the ones that are not part of expressions but seem to "go" easily into a group of words (like "we use without thinking").
The second type is more difficult to identify and eradicate. Usually it is a group of words we have heard before that doesn't add anything to a statement. For example, instead of "We watched the donuts roll down the street every night," you might be tempted to add to it this way: "We watched the donuts roll down the street each and every night." Avoid clichés in your writing.
To see more see more commonly used clichés and for guidance on how to rewrite them, see this handout   (https://writingcenter.unc.edu/cliches/)   from The University of North Carolina, Chapel Hill, Writing Center.
Some Other Rhetorical Tips
To create strong details, keep the human senses in mind. You want your reader to be immersed in the world that you create, so focus on details related to sight, sound, smell, taste, and touch as you describe people, places, and events in your narrative.
Create tension by making the reader nervous about what is going to happen through sentence structure, tone, and voice.
Add dialogue to show the immediacy and drama of the personal interactions (re-creating conversations as necessary to make your narrative work).
Name specific objects to re-create the scene by selecting details that leave the readers with a dominant impression of how things were.
Show people in action by describing precise movements and dialogue to convey the action of the scene.
External Links:
" Sixty-nine Cents " (https://tinyurl.com/ybjasq9c) by Gary Shteyngart: In "Sixty-nine Cents," author Gary Shteyngart describes a coming-of-age experience as a first-generation Russian-Jewish immigrant in modern America.
Sherman Alexie grew up on the Spokane Reservation in Washington State. He chronicles his challenges in school, starting in first grade, in Indian Education   (https://tinyurl.com/hlshngr).
Sandra Cisneros offers an example of a narrative essay in " Only Daughter "  (https://tinyurl.com/yc4srod7) that captures her sense of her Chicana-Mexican heritage as the only daughter in a family of seven children. The essay is also available here  (https://tinyurl.com/y7hzxhz6).
 Annie Dilliard offers an example of a narrative essay in an excerpt, often entitled " The Chase " (https://tinyurl.com/ycsen7r4) from her autobiography An American Childhood , outlining a specific memorable event from her childhood. This essay is also available here (https://tinyurl.com/y7udsl88).
Student Sample Essay
My College Education
The first class I went to in college was philosophy, and it changed my life forever. Our first assignment was to write a short response paper to the Albert Camus essay "The Myth of Sisyphus." I was extremely nervous about the assignment as well as college. However, through all the confusion in philosophy class, many of my questions about life were answered.
I entered college intending to earn a degree in engineering. I always liked the way mathematics had right and wrong answers. I understood the logic and was very good at it. So when I received my first philosophy assignment that asked me to write my interpretation of the Camus essay, I was instantly confused. What is the right way to do this assignment, I wondered? I was nervous about writing an incorrect interpretation and did not want to get my first assignment wrong. Even more troubling was that the professor refused to give us any guidelines on what he was looking for; he gave us total freedom. He simply said, "I want to see what you come up with."
Full of anxiety, I first set out to read Camus's essay several times to make sure I really knew what was it was about. I did my best to take careful notes. Yet even after I took all these notes and knew the essay inside and out, I still did not know the right answer. What was my interpretation? I could think of a million different ways to interpret the essay, but which one was my professor looking for? In math class, I was used to examples and explanations of solutions. This assignment gave me nothing; I was completely on my own to come up with my individual interpretation.
Next, when I sat down to write, the words just did not come to me. My notes and ideas were all present, but the words were lost. I decided to try every prewriting strategy I could find. I brainstormed, made idea maps, and even wrote an outline. Eventually, after a lot of stress, my ideas became more organized and the words fell on the page. I had my interpretation of "The Myth of Sisyphus," and I had my main reasons for interpreting the essay. I remember being unsure of myself, wondering if what I was saying made sense, or if I was even on the right track. Through all the uncertainty, I continued writing the best I could. I finished the conclusion paragraph, had my spouse proofread it for errors, and turned it in the next day simply hoping for the best.
Then, a week or two later, came judgment day. The professor gave our papers back to us with grades and comments. I remember feeling simultaneously afraid and eager to get the paper back in my hands. It turned out, however, that I had nothing to worry about. The professor gave me an A on the paper, and his notes suggested that I wrote an effective essay overall. He wrote that my reading of the essay was very original and that my thoughts were well organized. My relief and newfound confidence upon reading his comments could not be overstated.
What I learned through this process extended well beyond how to write a college paper. I learned to be open to new challenges. I never expected to enjoy a philosophy class and always expected to be a math and science person. This class and assignment, however, gave me the self-confidence, critical-thinking skills, and courage to try a new career path. I left engineering and went on to study law and eventually became a lawyer. More important, that class and paper helped me understand education differently. Instead of seeing college as a direct stepping stone to a career, I learned to see college as a place to first learn and then seek a career or enhance an existing career. By giving me the space to express my own interpretation and to argue for my own values, my philosophy class taught me the importance of education for education's sake. That realization continues to pay dividends every day.
2. Description
Description is the tool writers use to make things come alive for their readers, to make sure that their audience is fully immersed in the words on the page. Every time you tell a story to someone, or tell someone about something, you use description even if you don't know it.  Description can be as basic as, "I have a blue car" or "That is such a cute baby" or as detailed as " The flowers soak up the golden sun's rays and begin to show their vibrant colors." Descriptive words are used to provide more information and provide added insight.  In fact, description is the one tool that most allows writers (and speakers) to show instead of just tell, which enables us to exemplify our points to our readers.
There are two basic types of description, objective and subjective .  Objective description is demonstrated in the first two examples above; it gives a factual account of the subject.  Subjective description offers a more personal view of the details by choosing specific words and phrases such as vibrant to describe colors in the above example.  Vibrant doesn't just offer detail about the colors, it also offers an opinion or a value judgment within the description.  Most descriptions offer a mix of the two to convey the details while also offering the audience an idea of the emotional context of the subject being described.
Sensory Details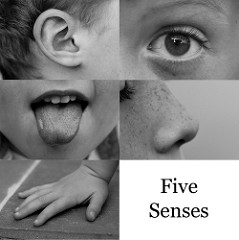 All expressive description, however, uses sensory details as its basis.  These are details that appeal to the five senses —sight, smell, sound, taste, and touch .  Of course, different subjects lead themselves to an emphasis on different sensory details and not all subjects require a use of all five senses.  We all recognize the importance of sight as a descriptive tool, but we don't always realize how important other sensory details can also be.  Consider, though, how often you will smell a certain smell and instantly think of something or someone specific.  You might smell freshly baked bread and think of your grandma's kitchen, or popcorn and think of a movie theater.  Hearing a certain phrase might make you think of an old friend or acquaintance.  You might associate a certain type of material with a blanket you had as a child. When you take a bite of pepperoni pizza you might be reminded of the slumber parties of your youth.  Sensory details really can play an important part in making a description come alive.
Assignment 2
Choose an everyday object. Write a description of that object that appeals to all five senses in a way that does not state the object.
On a separate sheet of paper, describe the following five items in a short paragraph. Use at least three of the five senses for each description.
Using Concrete Description
Try to use specific, concrete descriptions. For example, a writer may write  beautiful  to describe a tree. However,  beautiful  is too vague. Instead, a concrete adjective or modifier would be stronger and gives greater impact. The reader needs details for a picture to form in their heads, abstract concepts like  beautiful  lack a real-world analog.
Here's a reworked description of the tree: "the sun's rays glistened off the rain-slick leaves, even as the afternoon sky dipped towards evening." The  beautiful  qualities of the tree are "shown" through concrete details instead of merely told through abstraction. This gives the reader the illusion of immediate experience, as opposed to the dictionary variety.
Similes and Metaphors
Another way to add descriptive language is to use similes and metaphors , creating a picture in readers' heads by comparing two objects to each other. Similes and metaphors help to make connections between two ideas, concepts, or objects that clarify or give new meaning.
A simile is a comparison using the words like or as. It usually compares two dissimilar objects. For example, the bread was as dry as a bone. The comparison links a piece of bread that has become hard and white to a bone that is also hard and white. Bones often dry out, and so does bread. These similar characteristics are what make the simile effective.
A metaphor states that one thing is something else. It is a comparison, but it does NOT use like or as to make the comparison. For example, my grandmother is an open book. The comparison implies that the my grandmother is full of information that she willingly shares with others.
To make a simile or metaphor, identify an object like a sunset, tree, or river, or a concept like love, peace, or anger. Then think of another object that has some similar traits. Decide whether the words "like" or "as" will help make the connection more understandable. A good simile or metaphor will make the reader look at both objects in a new perspective.
By adding similes and metaphors to a description paper, the writer can appeal to the readers' imagination and make the writing more interesting to read. Similes and metaphors add spark to descriptions. However, many cliches come in the form of similes and metaphors, so strive to create comparisons that are specific to your particular subject.
The Structure of a Description Essay
Description essays typically describe a person, a place, or an object using sensory details. The structure of a descriptive essay is more flexible than in some of the other rhetorical modes. The introduction of a description essay should set the tone and the point of the essay. The thesis should convey the writer's overall impression of the person, place, or object described in the body paragraphs.
The organization of the essay may best follow spatial order , an arrangement of ideas according to physical characteristics or appearance. Depending on what the writer describes, the organization could move from top to bottom, left to right, near to far, warm to cold, frightening to inviting, and so on.
For example, if the subject were a client's kitchen in the midst of renovation, you might start at one side of the room and move slowly across to the other end, describing appliances, cabinetry, and so on. Or, you might choose to start with older remnants of the kitchen and progress to the new installations. Maybe start with the floor and move up toward the ceiling.
On a separate sheet of paper, choose an organizing strategy and then execute it in a short paragraph for three of the following six items:
Your office
A coffee shop
Lobby of a movie theater
Mystery Option. Choose an object to describe but do not indicate it. Describe it so that you preserve the mystery.
Writing a Description
In order to write descriptively, you must take a topic and decide how to make that topic vivid for your audience. If the topic of the piece is merely to describe a particular place, you must decide what elements of that place, when described in text, will become most vivid for your audience. The first step in any descriptive writing is to choose a topic and begin to work out a thesis statement . You may choose to describe a particular place.
Sample Thesis Statement
Although Minnesota may seem drab and cold to outsiders, natives of the state find it a wonderful place to live.
We can see in this thesis statement that the writer will attempt to show the aspects of Minnesota that make it a great place to live. After detailing a thesis statement, you should come up with a list of sensory words that provide vivid detail and support the thesis. You may start by thinking about the five senses. How does your particular place look, smell, feel, taste, and sound like? How can you best describe these senses so the reader feels what you feel? By organizing the elements of descriptive language into easier to handle sections, like the five senses, you are able to more specifically engage in what elements of the description are most useful.
Order of Presentation
The writer in this case could choose to present the positive aspects of Minnesota in terms of the seasons and weather changes. The details could be presented linearly, starting with spring and going through the winter, highlighting the aspects of each season that most closely support the thesis, that Minnesota is a great place to live.
Prior to starting the essay, give some thought to the audience of your piece. Who is going to read the essay, and what effect would you like it to have upon the readers? An awareness of audience is important in choosing the level of formality you take with your writing. Knowing your audience will also help you distinguish which details to include throughout your essay. Assume that your audience knows very little or nothing about your subject matter, and include details that may seem obvious to you.
Example Audience: In this particular essay, the writer wants to show an outsider to the state why Minnesota natives are so happy to live there. The essay should help break down stereotypes for those outsiders about Minnesota's cold weather and apparent drabness. Because the essay is designed for those who do not live in Minnesota, and maybe have never been there, it is important to include details about the state that may seem obvious to a native.
With the preparatory work complete, it is time now to begin writing your essay. Use your thesis statement to begin to construct an introductory paragraph. The introduction should set up the basis for your essay, and the thesis statement should state its purpose.
Introduction
Example Introduction
 Many who have not traveled to the state of Minnesota only hear of its cold weather and boring reputation. They are sure missing out on the great opportunities that Minnesota affords. Each season offers different senses that native Minnesotans and tourists know and love. Although Minnesota may seem drab and cold to outsiders, natives of the state find it a wonderful place to live.
With the introduction complete, it is time to start constructing the body paragraphs of your essay. Each body paragraph should have a central theme in itself, and that theme should be represented in a topic sentence. Consequently, each sentence of the paragraph should relate to and support the topic sentence. The body paragraphs are where the majority of the details should be given. When writing the first draft of your descriptive essay, include as many details as is reasonably possible. You can always eliminate the ones that do not serve the essay as well when you are revising your draft. In the case of the Minnesota nature essay, we have decided to set up the body paragraphs in terms of season, starting with spring.
Example Body Paragraph
Spring in Minnesota brings new life to the state after the long winter season. The rain washes the landscape clean, leaving its fresh aroma for all to enjoy. The flowers soak up the golden sun's rays and begin to show their vibrant colors. The first birds can be seen and heard throughout the woods and fields, telling their stories in beautiful songs. The lakes begin to show their glossy finish as the ice melts away slowly under the heat of the season.
With the body paragraphs complete, it is time to bring the essay to a close with the conclusion. The conclusion should draw a conclusion based on what has been presented throughout the body of the essay. It needs to return to the thesis, but not in an overt way. The conclusion should give the reader a final sense of what the essay was meant to portray. Remember that there should not be any new material introduced in the conclusion, and the way it is worded should give the reader a sense of finality.
Example Conclusion
The variety of activities and distinct seasons found in Minnesota reveal diverse beauty of this state. As one considers the benefits of each season, it becomes clearer why so many native Minnesotans are content with their home state. Minnesota is truly a wonderful place to live.
With the essay complete, it is time to reread and revise your essay (also see revision sections of this textbook). Read your first draft and pinpoint all of the descriptor words you used. If possible, go back and add more after the ones you already used in the essay. If you can, read your essay aloud to a friend and have him/her tell you what images are vivid and what images need more development. Rework any images that are cloudy with more descriptions. Also, check to see if your descriptions have made use of all of the five senses: sound, smell, texture, sight, and taste. Repeat these steps as many times as necessary until you are happy with your product.
Key Takeaways
Description essays should describe something vividly to the reader using strong sensory details.
Sensory details appeal to the five human senses: sight, sound, smell, taste, and touch.
A description essay should start with the writer's main impression of a person, a place, or an object.
External Links
Checklist of Things to Consider   (https://tinyurl.com/y7zegezs) when writing a description.
Susan Berne visits New York and describes her impressions in Where Nothing Says Everything   (  https://tinyurl.com/yboc9m9s), also called Ground Zero. Another link to the story is here (https://tinyurl.com/y99fchlw).
Heather Rogers provides a detailed description (book excerpt) of a landfill that challenges the reader to consider his or her own consumption and waste in The Hidden Life of Garbage (https://tinyurl.com/y7sb348m).
Sample Descriptive Essay
America's Pastime
As the sun hits my face and I breathe in the fresh air, I temporarily forget that I am at a sporting event. But, when I open my eyes and look around, I am reminded of all things American. From the national anthem to the international players on the field, all the sights and sounds of a baseball game come together like a slice of Americana pie.
First, the entrance turnstiles click and clank, and then a hallway of noise bombards me. All the fans' voices coalesce in a chorus of sound, rising to a humming clamor. The occasional, "Programs, get your programs, here!" jumps out through the hum to get my attention. I navigate my way through the crowded walkways of the stadium, moving to the right of some people, and to the left of others, I eventually find the section number where my seat is located. As I approach my seat I hear the announcer's voice echo around the ball park, "Attention fans. In honor of our country, please remove your caps for the singing of the national anthem." His deep voice echoes around each angle of the park, and every word is heard again and again. The crowd sings and hums "The Star-Spangled Banner," and I feel a surprising amount of national pride through the voices. I take my seat as the umpire shouts, "Play ball!" and the game begins.
In the fifth inning of the game, I decide to find a concessions stand. Few tastes are as American as hot dogs and soda pop, and they cannot be missed at a ball game. The smell of hot dogs carries through the park, down every aisle, and inside every concourse. They are always as unhealthy as possible, dripping in grease, while the buns are soft and always too small for the dog. The best way to wash down the Ball Park Frank is with a large soda pop, so I order both. Doing my best to balance the cold pop in one hand and the wrapped-up dog in the other, I find the nearest condiments stand to load up my hot dog. A dollop of bright green relish and chopped onions, along with two squirts of the ketchup and mustard complete the dog. As I continue the balancing act between the loaded hot dog and pop back to my seat, a cheering fan bumps into my pop hand. The pop splashes out of the cup and all over my shirt, leaving me drenched. I make direct eye contact with the man who bumped into me. He looks me in the eye, looks at my shirt, and tells me how sorry he is. I just shake my head and keep walking. "It's all just part of the experience," I tell myself.
Before I am able to get back to my seat, I hear the crack of a bat, followed by an uproar from the crowd. Everyone is standing, clapping, and cheering. I missed a home run. I find my aisle and ask everyone to excuse me as I slip past them to my seat. "Excuse me. Excuse me. Thank you. Thank you. Sorry," is all I can say as I inch past each fan. Halfway to my seat I can hear discarded peanut shells crunch beneath my feet, and each step is marked with a pronounced crunch.
When I finally get to my seat I realize it is the start of the seventh inning stretch. I quickly eat my hot dog and wash it down with what is left of my soda pop. The organ starts playing and everyone begins to sing "Take Me Out to the Ball Game." While singing the song, putting my arms around friends and family with me, I watch all the players taking the field. It is wonderful to see the overwhelming number of players on one team from around the world: Japan, the Dominican Republic, the United States, Canada, and Venezuela. I cannot help but feel a bit of national pride at this realization. Seeing the international representation on the field reminds me of the ways that Americans, though from many different backgrounds and places, still come together under common ideals. For these reasons and for the whole experience in general, going to a Major League Baseball game is the perfect way to glimpse a slice of Americana.
3. Process Analysis
The purpose of a process analysis essay is to explain how to do something or how something works. In either case, the formula for a process analysis essay remains the same. The process is articulated into clear, definitive steps.
Almost everything we do involves following a step-by-step process. From riding a bike as children to learning various jobs as adults, we initially needed instructions to effectively execute the task. Likewise, we have likely had to instruct others, so we know how important good directions are—and how frustrating it is when they are poorly put together.
What is the difference between process instruction and process explanation?
Process instruction is direct instruction (such as how to change a tire), so direct address (2nd person) can be used. It is okay to communicate to the audience because you imagine their purpose in reading the instruction is to learn and follow said instruction. Process explanations are more like what we get in textbooks (the Krebs Cycle explained in a biology textbook, e.g.). They are more formal and involve third person with the process itself at the heart. No more direct address or command language allowed, and paragraph structure is the norm.
The next time you have to explain a process to someone at work, be mindful of how clearly you articulate each step. Strong communication skills are critical for workplace satisfaction and advancement. Effective process analysis plays a critical role in developing that skill set.
On a separate sheet of paper, make a bulleted list of all the steps that you feel would be required to clearly illustrate three of the following four processes. Also, identify whether each of these are process instruction or process explanation:
1.Tying a shoelace
2.Parallel parking
3.Planning a successful first date
4.Being an effective communicator
The Structure of a Process Analysis Essay
The process analysis essay opens with a discussion of the process and a thesis statement that states the goal of the process.
The organization of a process analysis essay typically follows chronological order . The steps of the process are conveyed in the order in which they usually occur. Body paragraphs will be constructed based on these steps. If a particular step is complicated and needs a lot of explaining, then it will likely take up a paragraph on its own. But if a series of simple steps is easier to understand, then the steps can be grouped into a single paragraph.
The time transition phrases covered in the Illustration and Exemplification section are also helpful in organizing process analysis essays. Words such as first, second, third, next, and finally can be helpful cues to orient the reader and organize the content of essay.
Always have someone else read your process analysis to make sure it makes sense. Once we get too close to a subject, it is difficult to determine how clearly an idea is coming across. Having a friend or coworker read it over will serve as a good way to troubleshoot any confusing spots and ensure no steps have been omitted. Can your reader follow the steps to recreate the process?
Choose two of the lists you created in Exercise 3 and start writing out the processes in paragraph form. Try to construct paragraphs based on the complexity of each step. For complicated steps, dedicate an entire paragraph. If fewer complicated steps fall in succession, group them into a single paragraph.
Writing a Process Analysis Essay
Choose a topic that is interesting, is relatively complex, and can be explained in a series of steps. As with other rhetorical writing modes, choose a process that you know well so that you can more easily describe the finer details about each step in the process. Your thesis statement should come at the end of your introduction, and it should state the final outcome of the process you are describing. Remember to also include, either in the introduction or the first body paragraph, a list of necessary equipment/tools and any relevant recommendations for where the process should take place.
Body paragraphs are composed of the steps in the process. Each step should be expressed using strong details and clear examples. Use time transition phrases to help organize steps in the process and to orient readers. The conclusion should thoroughly describe the result of the process described in the body paragraphs.
Choose one of the expanded lists from Exercise 4. Construct a full process analysis essay from the work you have already done. That means adding an engaging introduction, a clear thesis, time transition phrases, body paragraphs, and a solid conclusion.
Assignment 3
Choose something that you know how to do well or that your understand thoroughly. Make sure it is complex enough to warrant instructions (i.e. skip instructions for basic tasks – brushing teeth, driving a car, etc.). If you are writing process instructions , be sure to include a section at the beginning explaining what materials or tools are required, what clothing is recommended and what environment is necessary. If you are writing process explanation , be sure to introduce what you plan to explain, and any information about it the reader needs to understand your explanations. Conclude with some idea of what the reader should expect after the steps are done.
A process analysis essay explains how to do something, how something works, or both.
The process analysis essay opens with a discussion of the process and a thesis statement that states the outcome of the process.
The organization of a process analysis essay typically follows a chronological sequence.
Time transition phrases are particularly helpful in process analysis essays to organize steps and orient reader.
Stanley Fish, a professor of humanities and law at Florida International University, tells us why Getting Coffee Is Hard to Do (https://tinyurl.com/y89lmsfc).  Another link to this story is here (https://tinyurl.com/yareanjc).
Arthur Miller takes a humorous look at a gruesome process in Get It Right: Privatize Executions (https://tinyurl.com/ycdknq8d). Another link to the story is here (https://tinyurl.com/y6wdcwtn).
Sample Process Essay
How to Grow Tomatoes from a Seedling
Growing tomatoes is a simple and rewarding task, and more people should be growing them. This paper walks readers through the main steps for growing and maintaining patio tomatoes from a seedling.
The first step in growing tomatoes is determining if you have the appropriate available space and sunlight to grow them. All tomato varieties require full sunlight, which means at least six hours of direct sun every day. If you have south-facing windows or a patio or backyard that receives direct sunlight, you should be able to grow tomatoes. Choose the location that receives the most sun.
Next, you need to find the right seedling. Growing tomatoes and other vegetables from seeds can be more complicated (though it is not difficult), so I am only discussing how to grow tomatoes from a seedling. A seedling, for those who do not know, is typically understood as a young plant that has only recently started growing from the seed. It can be anything from a newly germinated plant to a fully flowering plant. You can usually find tomato seedlings at your local nursery for an affordable price. Less than five dollars per plant is a common price. When choosing the best seedling, look for a plant that is short with healthy, full leaves and no flowers. This last point tends to be counterintuitive, but it is extremely important. You do not want a vegetable plant that has already started flowering in the nursery because it will have a more difficult time adapting to its new environment when you replant it. Additionally, choose a plant with one strong main stem. This is important because the fewer stems that a tomato plant has, the more easily it can transport nutrients to the fruit. Multiple stems tend to divide nutrients in less efficient ways, often resulting in either lower yields or smaller fruit.
Once you have found the right seedlings to plant back home, you need to find the best way of planting them. I recommend that you plant your tomatoes in containers. If you have the space and sunlight, then you can certainly plant them in the ground, but a container has several advantages and is usually most manageable for the majority of gardeners. The containers can be used in the house, on a patio, or anywhere in the backyard, and they are portable. Containers also tend to better regulate moisture and drain excess water. Choose a container that is at least 10 inches in diameter and at least 1 foot deep. This will provide sufficient room for root development.
In addition to the container, you also need the appropriate soil mixture and draining mechanisms. For the best drainage, fill the bottom of your container with 2 or 3 inches of gravel. On top of the gravel, fill ¾ of the container with soil. Choose a well-balanced organic soil. The three main ingredients you will find described on soil bags are N-P-K—that is, nitrogen, phosphorus, and potassium. Without going into too much detail about the role of each element in plant growth, I will tell you that an average vegetable will grow fine in a 10-5-5 mixture. This ratio, too, will be easy to find at your local nursery.
Once you have the gravel in the bottom of the container and the soil on top, you are ready to transplant the tomato. Pick up the tomato in the plastic container it comes in from the nursery. Turn it upside down, and holding the stem between your fingers, pat the bottom lightly several times, and the plant should fall into your hand. Next, you should gently break up with your hands the root ball that formed in the nursery container. Be gentle, but be sure to rip them up a bit; this helps generate new root growth in the new container. Be careful not to damage the roots too much, as this could stunt the growth or even destroy the plant altogether.
Next, carve out a hole in the soil to make space for the plant. Make it deep enough to go about an inch higher than it was previously buried and wide enough so all the roots can comfortably fit within and beneath it. Place the seedling in the hole and push the removed soil back on top to cover the base of the plant. After that, the final step in planting your tomato is mulch. Mulch is not necessary for growing plants, but it can be very helpful in maintaining moisture, keeping out weeds, and regulating soil temperature. Place two-three inches of mulch above the soil and spread it out evenly.
Once the mulch is laid, you are mostly done. The rest is all watering, waiting, and maintenance. After you lay the mulch, pour the plant a heavy amount of water. Water the plant at its base until you see water coming through the bottom of the container. Wait ten minutes, and repeat. This initial watering is very important for establishing new roots. You should continue to keep the soil moist, but never soaking wet. One healthy watering each morning should be sufficient for days without rain. You can often forego watering on days with moderate rainfall. Watering in the morning is preferable to the evening because it lessens mold and bacteria growth.
Choosing to grow the patio variety of tomatoes is easiest because patio tomatoes do not require staking or training around cages. They grow in smaller spaces and have a determinate harvest time. As you continue to water and monitor your plant, prune unhealthy looking leaves on the main stem, and cut your tomatoes down at the stem when they ripen to your liking. As you can see, growing tomatoes can be very easy and manageable for even novice gardeners. The satisfaction of picking and eating fresh food, and doing it yourself, outweighs all the effort you put in over the growing season.
4. Illustration and Exemplification
To illustrate means to show or demonstrate something clearly through the use of evidence. To exemplify means to demonstrate through the use of examples.  This is a technique that can stand alone but is most often used within an essay to demonstrate the various points that an essay is offering as it supports it thesis. Effective illustration clearly demonstrates and supports a point through the use of evidence.
A writer can use different types of evidence to support his or her thesis. Using scientific studies, experts in a particular field, statistics, historical events, current events, analogies, and personal anecdotes are all ways in which a writer can illustrate a thesis. A variety of evidence is needed to demonstrate the validity of any thesis.  Ultimately, you want the evidence to help the reader "see" your point, as one would see a good illustration in a magazine or on a website. This I Believe   (https://thisibelieve.org/) is a website that collects essays that illustrate core values and beliefs. Visit the program's website for some examples.
The stronger your evidence is, the more clearly the reader will consider your point. Using evidence effectively can be challenging, though. The evidence you choose will usually depend on your subject, your essay's purpose, and your audience.  When writing an illustration essay, keep in mind the following:
Use evidence that is appropriate for your topic as well as appropriate for your audience.
Assess how much evidence you need to adequately explain your point , which depends on the complexity of the subject and the knowledge of your audience regarding that subject.
For example, if you were writing about a new communication software and your audience was a group of English-major undergrads, you might want to use an analogy or a personal story to illustrate how the software worked. You might also choose to add a few more pieces of evidence to make sure the audience understands your point. However, if you were writing about the same subject and your audience members were information technology (IT) specialists, you would likely use more technical evidence because they would be familiar with the subject.
Keeping in mind your subject in relation to your audience will increase your chances of effectively illustrating your point.
You never want to insult your readers' intelligence by over-explaining concepts the audience members may already be familiar with, but it may be necessary to clearly articulate your point. When in doubt, add an extra example to illustrate your idea.
On a separate piece of paper, form a thesis based on each of the following three topics. Then list the types of evidence that would best explain your point for each audience.
Topic: Combat and mental health
Audience: family members of veterans, doctors
Topic: Video games and teen violence
Audience: parents, children
Topic: Architecture and earthquakes
Audience: engineers, local townspeople
The Structure of an Illustration Essay
The controlling idea, or thesis, often belongs at the beginning of the essay. Evidence is then presented in the essay's body paragraphs, to support the thesis. As you decide how to present your evidence, consider order of importance, then decide whether you want to with your strongest evidence first, or start with evidence of lesser importance and have the essay build to increasingly stronger evidence. The table below shows the connection between order and purpose.
Figure 5.4 Order Versus Purpose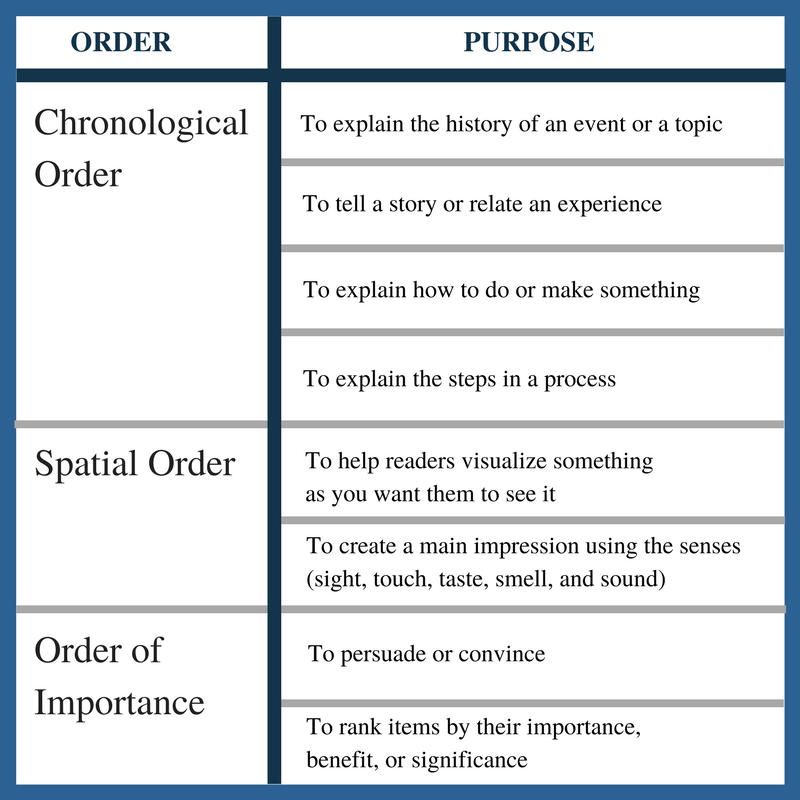 The time transition words listed in the table above are also helpful in ordering the presentation of evidence. Words like first , second , third , currently , next , and finally all help orient the reader and sequence evidence clearly. Because an illustration essay uses so many examples, it is also helpful to have a list of words and phrases to present each piece of evidence. The table below provides a list of phrases for illustration.
Figure 5.5 Phrases of Illustration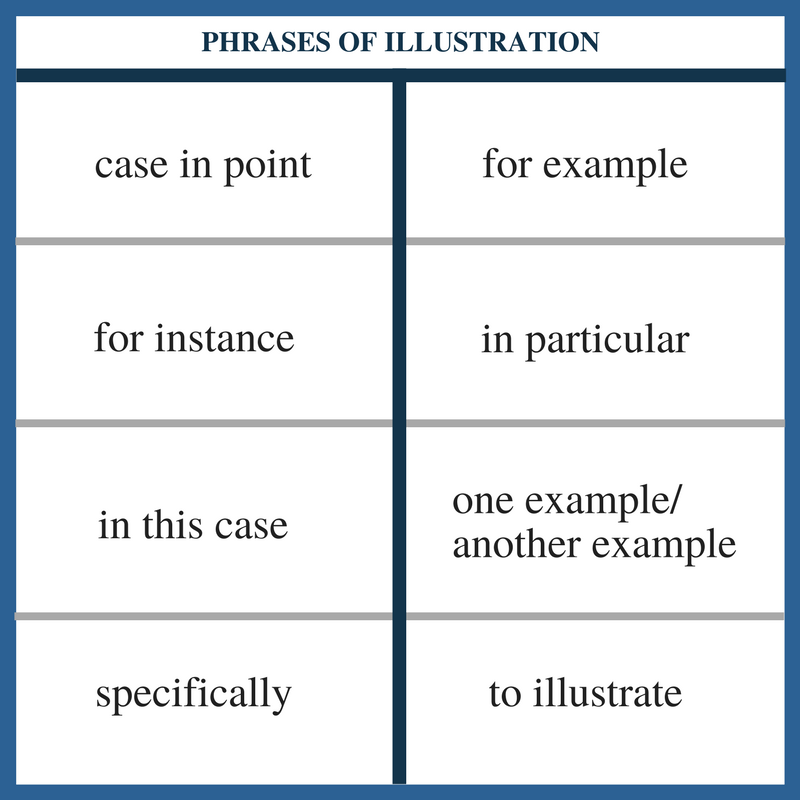 Vary the phrases of illustration you use. Do not rely on just one. Variety in choice of words and phrasing is critical when trying to keep readers engaged in your writing and your ideas.
In the workplace, it is often helpful to keep the phrases of illustration in mind as a way to incorporate them whenever you can. Whether you are writing out directives that colleagues will have to follow or requesting a new product or service from another company, making a conscious effort to incorporate a phrase of illustration will force you to provide examples of what you mean.
On a separate sheet of paper, form a thesis based on one of the following topics. Then support that thesis with three pieces of evidence. Make sure to use a different phrase of illustration to introduce each piece of evidence you choose.
Collaboration: Please share with a classmate and compare your answers. Discuss which topic you like the best or would like to learn more about. Indicate which thesis statement you perceive as the most effective.
Writing an Illustration Essay
First, decide on a topic that you feel interested in writing about. Then create an interesting introduction to engage the reader. The main point, or thesis, should be stated at the end of the introduction.
Gather evidence that is appropriate to both your subject and your audience. You can order the evidence in terms of importance, either from least important to most important or from most important to least important. Be sure to fully explain all of your examples using strong, clear supporting details.
Choose a motto or other inspirational statement that appeals to you. Using the aspects outlined above, write a paragraph that illustrates this statement. Remember to include specific examples and description to illustrate your interpretation of this statement.
Assignment 4
Choosing either a topic from Exercise 7 or Exercise 8 write a minimum five paragraph illustration essay.
An illustration essay clearly explains a main point using evidence.
When choosing evidence, always gauge whether the evidence is appropriate for the subject as well as the audience.
Organize the evidence in terms of importance, either from least important to most important or from most important to least important.
Use time transitions to order evidence.
Use phrases of illustration to highlight examples.
Student Sample: Illustration/Example Essay
Letter to the City
To: Lakeview Department of Transportation
From: A Concerned Citizen
The intersection of Central Avenue and Lake Street is dangerous and demands immediate consideration for the installation of a controlling mechanism. I have lived in Lakeview my entire life, and during that time I have witnessed too many accidents and close calls at that intersection. I would like the Department of Transportation to answer this question: how many lives have to be lost on the corner of Central Avenue and Lake Street before a street light or stop sign is placed there?
Over the past twenty years, the population of Lakeview has increased dramatically. This population growth has put tremendous pressure on the city's roadways, especially Central Avenue and its intersecting streets. At the intersection of Central Avenue and Lake Street it is easy to see how serious this problem is. For example, when I try to cross Central Avenue as a pedestrian, I frequently wait over ten minutes for the cars to clear, and even then I must rush to the median. I will then have to continue to wait until I can finally run to the other side of the street. On one hand, even as a physically fit adult, I can run only with significant effort and care. Expecting a senior citizen or a child to cross this street, on the other hand, is extremely dangerous and irresponsible. Does the city have any plans to do anything about this?
Recent data show that the intersection of Central Avenue and Lake Street has been especially dangerous. According to the city's own statistics, three fatalities occurred at that intersection in the past year alone. Over the past five years, the intersection witnessed fourteen car accidents, five of which were fatal. These numbers officially qualify the intersection as the most fatal and dangerous in the entire state. It should go without saying that fatalities and accidents are not the clearest way of measuring the severity of this situation because for each accident that happens, countless other close calls never contribute to city data. I hope you will agree that these numbers alone are sufficient evidence that the intersection at Central Avenue and Lake Street is hazardous and demands immediate attention.
Nearly all accidents mentioned are caused by vehicles trying to cross Central Avenue while driving on Lake Street. I think the City of Lakeview should consider placing a traffic light there to control the traffic going both ways. While I do not have access to any resources or data that can show precisely how much a traffic light can improve the intersection, I think you will agree that a controlled busy intersection is much safer than an uncontrolled one. Therefore, at a minimum, the city must consider making the intersection a four-way stop.
Each day that goes by without attention to this issue is a lost opportunity to save lives and make the community a safer, more enjoyable place to live. Because the safety of citizens is the priority of every government, I can only expect that the Department of Transportation and the City of Lakeview will act on this matter immediately. For the safety and well-being of Lakeview citizens, please do not let bureaucracy or money impede this urgent project.
A Concerned Citizen
" April & Paris " (https://tinyurl.com/y9rgud9b) by David Sedaris:  In "April & Paris," writer David Sedaris explores the unique impact of animals on the human psyche.
" She's Your Basic L.O.L. in N.A.D " (https://tinyurl.com/y7ocnnl5) by Perri Klass:  In "She's Your Basic L.O.L. in N.A.D," pediatrician and writer Perri Klass discusses the medical-speak she encountered in her training as a doctor and its underlying meaning.
Jessica Bennett, a senior writer for Newsweek , offers an example of an illustration essay when she presents The Flip Side of Internet Fame (https://tinyurl.com/y9yjmqt9). You can also see the essay here  (https://tinyurl.com/y7vd53db) .
5. Cause and Effect
It is often considered human nature to ask, "why?" and "how?" We want to know how our child got sick so we can better prevent it from happening in the future, or why our colleague received a pay raise because we want one as well. We want to know how much money we will save over the long term if we buy a hybrid car. These examples identify only a few of the relationships we think about in our lives, but each shows the importance of understanding cause and effect.
A cause is something that produces an event or condition; an effect is what results from an event or condition. The purpose of the cause-and-effect essay is to determine how various phenomena relate in terms of origins and results. Sometimes the connection between cause and effect is clear, but often determining the exact relationship between the two is very difficult. For example, the following effects of a cold may be easily identifiable: a sore throat, a runny nose, and a cough. But, determining the cause of the sickness can be far more difficult. A number of causes are possible, and to complicate matters, these possible causes could have combined to cause the sickness. That is, more than one cause may be responsible for any given effect. Therefore, cause-and-effect discussions are often complicated and frequently lead to debates and arguments.
Use the complex nature of cause and effect to your advantage. Often it is not necessary, or even possible, to find the exact cause of an event or to name the exact effect. So, when formulating a thesis, you can claim one of a number of causes or effects to be the primary, or main, cause or effect. As soon as you claim that one cause or one effect is more crucial than the others, you have developed a thesis.
Consider the causes and effects in the following thesis statements. Identify whether each statement is identifying a cause or an effect. Then, list a cause and effect for each one on your own sheet of paper.
The growing childhood obesity epidemic is a result of technology.
Much of the wildlife is dying because of the oil spill.
The town continued programs that it could no longer afford, so it went bankrupt.
More young people became politically active as use of the Internet spread throughout society.
While many experts believed the rise in violence was because of the poor economy, it was really because of the summer-long heat wave.
Exercise 10
Write three cause-and-effect thesis statements of your own for each of the following five broad topics.
The Structure of a Cause-and-Effect Essay
The cause-and-effect essay opens with a general introduction to the topic, which then leads to a thesis that states the main cause, main effect, or various causes and effects of a condition or event.
The cause-and-effect essay can be organized in one of the following two primary ways:
Start with the cause and then write about the effects.
Start with the effect and then write about the causes.
For example, if your essay were on childhood obesity, you could start by talking about the effect of childhood obesity and then discuss the cause or you could start the same essay by writing about the cause of childhood obesity and then move to the effect.
Regardless of which structure you choose, be sure to explain each element of the essay fully and completely. Explaining complex relationships requires the full use of evidence, such as scientific studies, expert testimony, statistics, and anecdotes.
Because cause-and-effect essays determine how phenomena are linked, they make frequent use of certain words and phrases that denote such linkage. See the table below for examples of such terms.
Figure 5.6 Phrases of Causation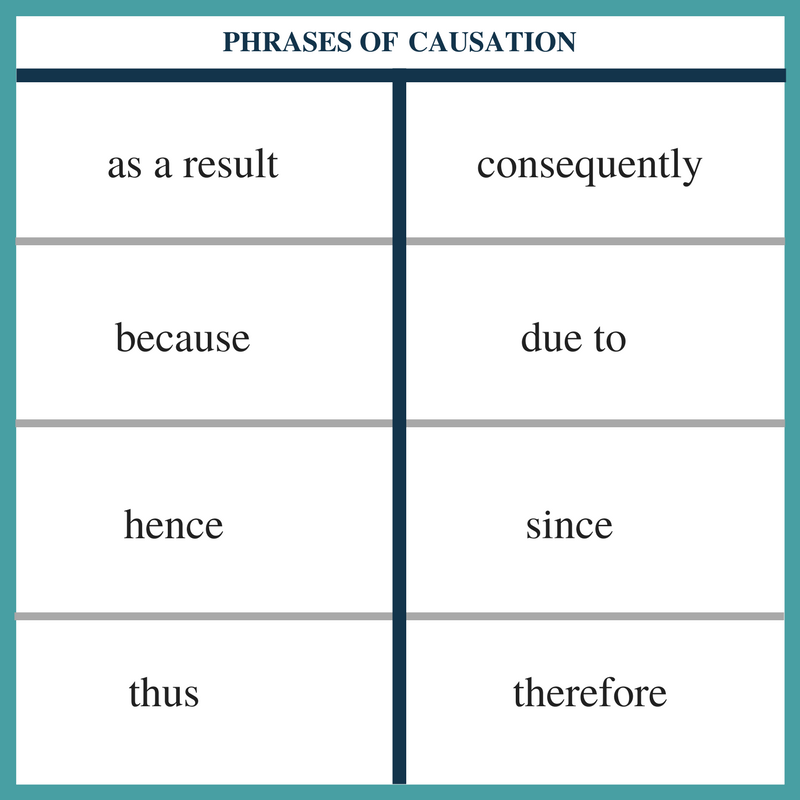 The conclusion should wrap up the discussion and reinforce the thesis, leaving the reader with a clear understanding of the relationship that was analyzed.
Be careful of resorting to empty speculation. In writing, speculation amounts to unsubstantiated guessing. Writers are particularly prone to such trappings in cause-and-effect arguments because of the complex nature of finding links between phenomena. Be sure to have clear evidence to support the claims that you make.
Exercise 11
Look at some of the cause-and-effect relationships from Exercise 9. Outline the links you listed. Outline one using a cause-then-effect structure. Outline the other using the effect-then-cause structure.
Writing a Cause-and-Effect Essay
Choose an event or condition that you think has an interesting cause-and-effect relationship. Introduce your topic in an engaging way. End your introduction with a thesis that states the main cause, the main effect, or both.
Organize your essay by starting with either the cause-then-effect structure or the effect-then-cause structure. Within each section, you should clearly explain and support the causes and effects using a full range of evidence. If you are writing about multiple causes or multiple effects, you may choose to sequence either in terms of order of importance . In other words, order the causes from least to most important (or vice versa), or order the effects from least important to most important (or vice versa).
Use the phrases of causation when trying to forge connections between various events or conditions. This will help organize your ideas and orient the reader. End your essay by drawing a conclusion based on the information presented. You may find it helpful to think of the conclusion as an answer to the question: "so what" or as a continuation of the statement "and so. . . ". In some cases, may be appropriate to issue a call to action in your essay's conclusion. XERCISE 4
Exercise 12
Choose a local issue or topic that concerns you. Examine both the causes and effects of this issue or topic, and write a paragraph that outlines these using the components of a cause and effect essay.
Assignment 5
Choose one of the ideas you outlined in Exercise 11 and write a full cause-and-effect essay. Be sure to include an engaging introduction, a clear thesis, strong evidence and examples, and a thoughtful conclusion.
The purpose of the cause-and-effect essay is to determine how various phenomena are related.
The thesis states what the writer sees as the main cause, main effect, or various causes and effects of a condition or event.
Start with the cause and then write about the effect.
Start with the effect and then write about the cause.
Strong evidence is particularly important in the cause-and-effect essay because of the complexity of determining connections between phenomena.
Phrases of causation are helpful in signaling links between various elements in the essay.
Cause and Effect Essay Example
Effects of Video Game Addiction
By Scott McLean
Video game addition is a serious problem in many parts of the world today and deserves more attention. It is no secret that children and adults in many countries throughout the world, including Japan, China, and the United States, play video games every day. Most players are able to limit their usage in ways that do not interfere with their daily lives, but many others have developed an addiction to playing video games and suffer detrimental effects.
An addiction can be described in several ways, but generally speaking, addictions involve unhealthy attractions to substances or activities that ultimately disrupt the ability of a person to keep up with regular daily responsibilities. Video game addiction typically involves playing games uncontrollably for many hours at a time—some people will play only four hours at a time while others cannot stop for over twenty-four hours. Regardless of the severity of the addiction, many of the same effects will be experienced by all.
One common effect of video game addiction is isolation and withdrawal from social experiences. Video game players often hide in their homes or in Internet cafés for days at a time—only reemerging for the most pressing tasks and necessities. The effect of this isolation can lead to a breakdown of communication skills and often a loss in socialization. While it is true that many games, especially massive multiplayer online games, involve a very real form of e-based communication and coordination with others, and these virtual interactions often result in real communities that can be healthy for the players, these communities and forms of communication rarely translate to the types of valuable social interaction that humans need to maintain typical social functioning. As a result, the social networking in these online games often gives the users the impression that they are interacting socially, while their true social lives and personal relations may suffer.
Another unfortunate product of the isolation that often accompanies video game addiction is the disruption of the user's career. While many players manage to enjoy video games and still hold their jobs without problems, others experience challenges at their workplace. Some may only experience warnings or demerits as a result of poorer performance, or others may end up losing their jobs altogether. Playing video games for extended periods of time often involves sleep deprivation, and this tends to carry over to the workplace, reducing production and causing habitual tardiness.
Video game addiction may result in a decline in overall health and hygiene. Players who interact with video games for such significant amounts of time can go an entire day without eating and even longer without basic hygiene tasks, such as using the restroom or bathing. The effects of this behavior pose significant danger to their overall health.
The causes of video game addiction are complex and can vary greatly, but the effects have the potential to be severe. Playing video games can and should be a fun activity for all to enjoy. But just like everything else, the amount of time one spends playing video games needs to be balanced with personal and social responsibilities.
" Women in Science " (https://tinyurl.com/y8pggr7g) by K.C. Cole. The link to the essay is correct. It seems to be titled "Hers" but it is the correct essay.
" Cultural Baggage " (https://tinyurl.com/yc7qeuyp) by Barbara Ehrenreich.
Robin Tolmach Lakoff discusses the power of language to dehumanize in " From Ancient Greece to Iraq: The Power of Words in Wartime" (https://tinyurl.com/y76bt3ah).
Alan Weisman examines the human impact on the planet and its effects in " Earth without People " ( https://tinyurl.com/mswazr ).
6. Comparison and Contrast
Comparison in writing discusses elements that are similar, while contrast in writing discusses elements that are different. A compare-and-contrast essay , then, analyzes two subjects by comparing them, contrasting them, or both.
The key to a good compare-and-contrast essay is to choose two or more subjects that connect in a meaningful way. The purpose of conducting the comparison or contrast is not to state the obvious but rather to illuminate subtle differences or unexpected similarities. For example, if you wanted to focus on contrasting two subjects you would not pick apples and oranges; rather, you might choose to compare and contrast two types of oranges or two types of apples to highlight subtle differences. For example, Red Delicious apples are sweet, while Granny Smiths are tart and acidic. Drawing distinctions between elements in a similar category will increase the audience's understanding of that category, which is the purpose of the compare-and-contrast essay.
Figure 5.7 Apples, Green and Red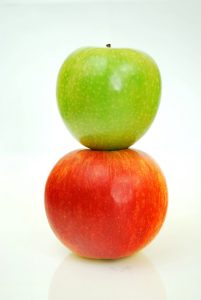 Similarly, to focus on comparison, choose two subjects that seem at first to be unrelated. For a comparison essay, you likely would not choose two apples or two oranges because they share so many of the same properties already. Rather, you might try to compare how apples and oranges are quite similar. The more divergent the two subjects initially seem, the more interesting a comparison essay will be.
Comparing and contrasting is also an evaluative tool. In order to make accurate evaluations about a given topic, you must first know the critical points of similarity and difference. Comparing and contrasting is a primary tool for many workplace assessments. You have likely compared and contrasted yourself to other colleagues. Employee advancements, pay raises, hiring, and firing are typically conducted using comparison and contrast. Comparison and contrast could be used to evaluate companies, departments, or individuals.
Exercise 13
Brainstorm an essay that leans toward contrast. Choose one of the following three categories. Pick two examples from each. Then come up with one similarity and three differences between the examples.
Romantic comedies
Internet search engines
Cell phones
Exercise 14
Brainstorm an essay that leans toward comparison. Choose one of the following three items. Then come up with one difference and three similarities.
Department stores and discount retail stores
Fast food chains and fine dining restaurants
Dogs and cats
The Structure of a Comparison and Contrast Essay
The compare-and-contrast essay starts with a thesis that clearly states the two subjects that are to be compared, contrasted, or both and the reason for doing so. Remember, the point of comparing and contrasting is to provide useful knowledge to the reader. Take the following thesis as an example that focuses on contrast.
Thesis statement : Organic vegetables may cost more than those that are conventionally grown, but they are definitely worth every extra penny.
Here the thesis sets up the two subjects to be compared and contrasted (organic versus conventional vegetables), and it makes a claim about the results that might prove useful to the reader.
You may organize compare-and-contrast essays in one of the following two ways:
According to the subjects themselves, discussing one then the other
According to individual points, discussing each subject in relation to each point
The organizational structure you choose depends on the nature of the topic, your purpose, and your audience.
See the chart below, which diagrams the ways to organize the organic versus conventional vegetables thesis.
Figure 5.8 Organization Diagram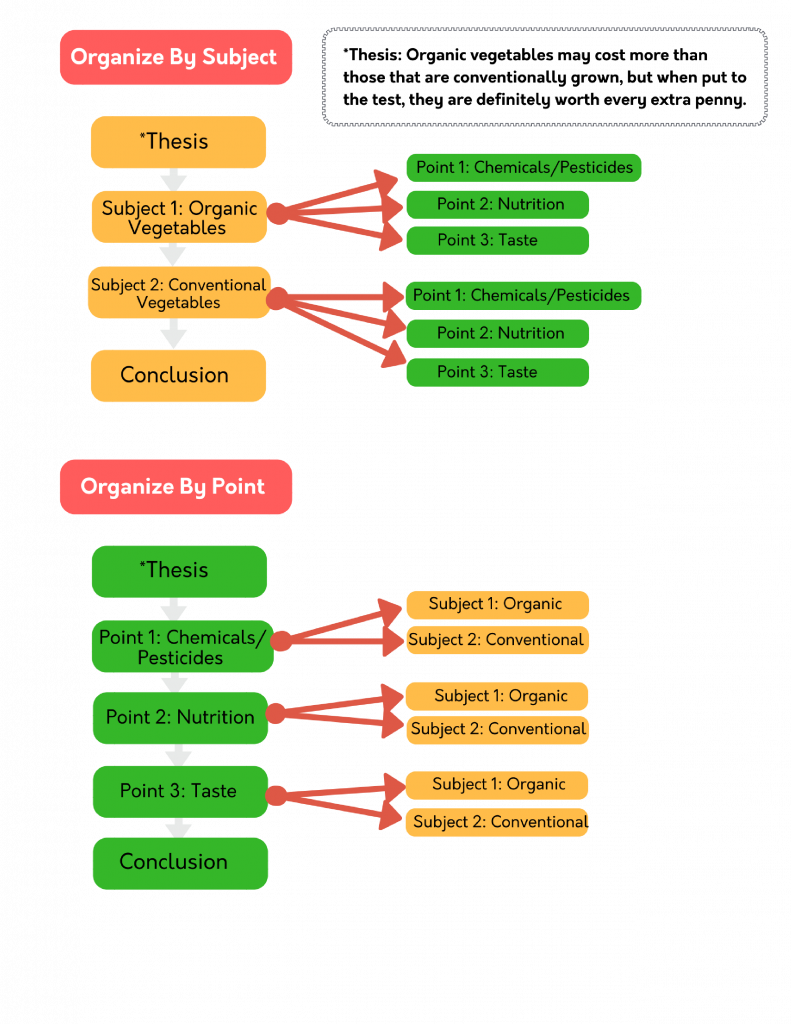 Given that compare-and-contrast essays analyze the relationship between two subjects, it is helpful to have some phrases on hand that will cue the reader to such analysis. See the chart below for examples.
Figure 5.9 Phrases of Comparison and Contrast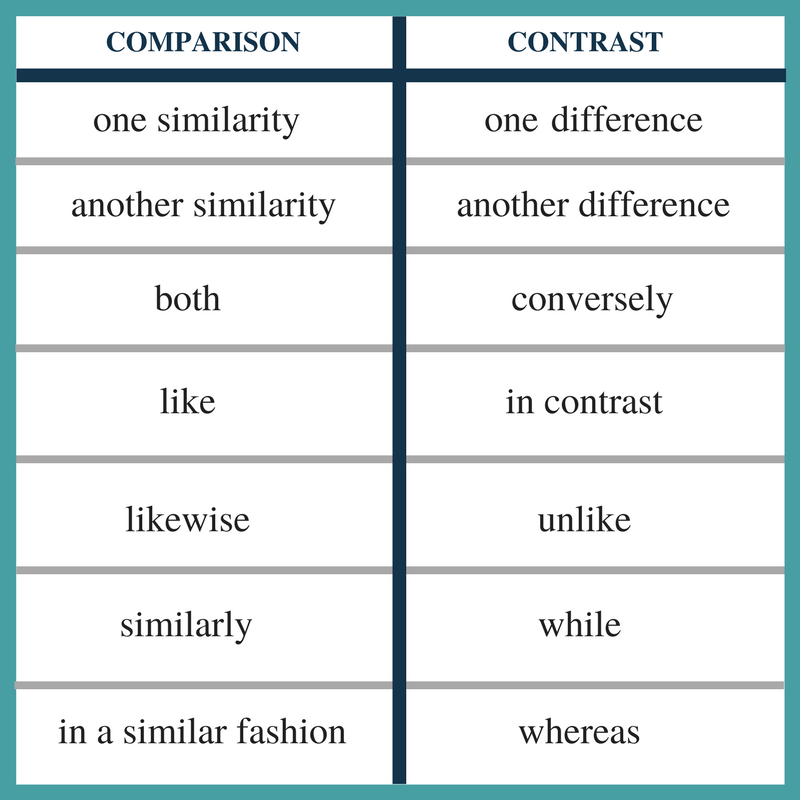 Exercise 15
Create an outline for each of the items you chose in Exercises 13 and 14. Use the point-by-point organizing strategy for one of them, and use the subject organizing strategy for the other.
Writing a Comparison and Contrast Essay
First, choose whether you want to compare seemingly disparate subjects, contrast seemingly similar subjects, or compare and contrast subjects. Once you have decided on a topic, introduce it with an engaging opening paragraph. Your thesis should come at the end of the introduction, and it should establish the subjects you will compare, contrast, or both as well as state what can be learned from doing so.
The body of the essay can be organized in one of two ways: by subject or by individual points. The organizing strategy that you choose will depend on, as always, your audience and your purpose. You may also consider your particular approach to the subjects as well as the nature of the subjects themselves; some subjects might better lend themselves to one structure or the other. Make sure to use comparison and contrast phrases to cue the reader to the ways in which you are analyzing the relationship between the subjects.
After you finish analyzing the subjects, write a conclusion that reinforces your thesis while drawing a conclusion based on what you have presented. This conclusion is the "and so" statement for your essay, giving you the place to offer a judgement based on the examination you have just offered.
Many business presentations are conducted using comparison and contrast. The organizing strategies—by subject or individual points—could also be used for organizing a presentation. Keep this in mind as a way of organizing your content the next time you or a colleague have to present something at work.
Exercise 16
Choose two people who are significant in your life and have a similar relationship with you (two friends, two siblings, etc). Make a list of similarities and differences between these people. Consult your list, then draw a conclusion based on the presence of these similarities and differences. Outline the similarities and differences, then write a statement that offers an overall conclusion.
Choose one of the outlines you created in Exercise 15 or 16, and write a full compare-and-contrast essay. Be sure to include an engaging introduction, a clear thesis, well-defined and detailed paragraphs, and a fitting conclusion that ties everything together.
A compare-and-contrast essay analyzes two subjects by either comparing them, contrasting them, or both.
The purpose of writing a comparison or contrast essay is not to state the obvious but rather to illuminate subtle differences or unexpected similarities between two subjects.
The thesis should clearly state the subjects that are to be compared, contrasted, or both, and it should state what is to be learned from doing so.
Organize by the subjects themselves, one then the other.
Organize by individual points, in which you discuss each subject in relation to each point.
Use phrases of comparison or phrases of contrast to signal to readers how exactly the two subjects are being analyzed.
" Disability " (https://tinyurl.com/y99te6e2) by Nancy Mairs: In "Disability," writer Nancy Mairs discusses the experience of being a disabled person in a world focused on the able-bodied. It seems to be titled "Hers" but it is the correct essay.
" Friending, Ancient or Otherwise " (https://tinyurl.com/y85u8ae8) by Alex Wright: In "Friending, Ancient or Otherwise," writer Alex Wright explores the evolution and purpose of friendship in the age of social media.
" Sex, Lies and Conversation: Why Is It So Hard for Men and Women to Talk to Each Other ? " (https://tinyurl.com/y95dpehx) by Deborah Tannen. In this essay, Tannen compares and contrasts conversation styles. You can view the essay here  (https://tinyurl.com/y9vnjqv8) also.
Example Comparison and Contrast Essay
"A South African Storm"
By Allison Howard – Peace Corps Volunteer: South Africa (2003-2005)
It's a Saturday afternoon in January in South Africa. When I begin the 45–minute walk to the shops for groceries, I can hear thunder cracking in the distance up the mountain in Mageobaskloof. But at 4 p.m. the sky is still light and bright and I am sure—famous last words—I will be fine without an umbrella.
Just the basics: eggs, bread, Diet Coke in a bag slung into the crook of my elbow. Halfway from town, two black South African women—domestic workers in the homes of white Afrikaner families—stop me with wide smiles. They know me; I'm the only white person in town who walks everywhere, as they do. They chatter quickly in northern Sotho: "Missus, you must go fast. Pula e tla na! The rain, it comes!" They like me, and it feels very important to me that they do."Yebo, yebo, mma," I say—Yes, it's true—and I hurry along in flip-flops, quickening my pace, feeling good about our brief but neighborly conversation. These are Venda women.
My black South African friends tell me it's easy to tell a Venda from a Shangaan from a Xhosa from a Pedi. "These ones from Venda , they have wide across the nose and high in the cheekbones," they say. But I don't see it; I'm years away from being able to distinguish the nuances of ethnicity. Today, I know these women are Vendas simply because of their clothing: bright stripes of green and yellow and black fabric tied at one shoulder and hanging quite like a sack around their bodies. They've already extended a kindness to me by speaking in northern Sotho. It's not their language but they know I don't speak a word of Afrikaans (though they don't understand why; Afrikaans is the language of white people). They know I struggle with Sotho and they're trying to help me learn. So they speak Sotho to me and they're delighted and amused by my fumbling responses. And I am, quite simply, delighted by their delight.
The Venda ladies are right: the rain, it comes. Lightly at first, and by habit I begin trotting to hurry my way home. Just a little rain at first and there are plenty of us out in it. I can see others up ahead on the street and others still just leaving the shops to get back before the real rain begins.
The people who are walking along this swath of tar road are black. Black people don't live in this neighborhood—or in my town at all, for the most part. They work and board here as domestic workers, nannies, gardeners. Their families live in black townships and rural villages—some just outside of my town; others far away, in places like Venda.
Today, we're walking together in the rain, and I'm quickening my pace because—after all , it's raining . That's what you do in the rain. And even though it's coming down noticeably harder, it's 80 degrees and I'm not cold, I'm just wet. My hair is stuck to my forehead and my T-shirt is soaked … and I'm the only one running for cover. And I think: So what? It's just water and in the middle of the January summer, it's warm, refreshing water. Why run? Why do we run from the rain?
In my life back in the United States, I might run because I was carrying a leather handbag, or because I wore an outfit that shouldn't get wet. I would run because rain dishevels and messes things up. Mostly though, we run because we just do; it's a habit. I've done it a hundred times: running to my car or the subway station with a newspaper sheltering my head. I have never not quickened my pace in the rain until today.
It took all of my 27 years and a move to Africa , where I don't have a leather handbag to shelter or a pretty outfit to protect. I'm wearing an old cotton skirt and a T-shirt, and I'm drenched, and I love it. I learn things here in the most ordinary circumstances. And I feel like a smarter, better woman today because I got groceries in the rain.
But on the long walk home, positively soaked and smiling like a fool, I notice a car pulling over and a man yelling in Afrikaans to get in, get in. I look in the direction I've come from and several meters behind me is a woman with a baby tied to her back and an elderly man carrying bags, leading a young boy by the hand. On the road ahead, a woman about my age carries a parcel wrapped in plastic, balanced precariously on her head. There are maybe 20 people walking with me in my reverie of rain and they are black. And the man in the car is white and he's gesturing frantically for me to get in. Why me? Why not the others? Because I'm white and it's about race. Everything is about race here.
This man in the car is trying to do something kind and neighborly. He wants to help me and his gesture is right, but his instincts are so wrong. How do you resent someone who is, for no benefit of his own, trying to help? But I do. I resent him and I resent the world he lives in that taught him such selective kindness. This whole event unravels in a few seconds' time. He's leaned over and opened the car door, urging me in … and I get in. And we speed past my fellow walkers and he drops me at my doorstep before I have time to think of anything besides giving him directions.
It feels like a mistake because I'm ashamed to think what the Venda women would have felt if he'd ignored them and they had watched me climb into that car. In some ways, the whole episode seems absurd. I'm not going to atone for 400 years of South African history by walking with black people in the rain. If I'd refused his ride, he wouldn't have thought anything besides the fact that I was certifiably crazy. That's the thing about being here: I'm not going to changeanything. But I believe it matters in some infinitesimal way that people like the Venda women, and the dozens of people who may walk alongside me on any given day, know that I'm there. In black South African culture it is polite to greet every person you pass. That's what they do, so I do it, too. On the occasional morning, someone might greet me as "sesi," sister. I have to believe that matters; I know it matters to me.
I was disappointed in myself for getting into the car because I acted according to the same habit that makes us think rain an inconvenience. Just as we run from the rain, I hopped into that car because I'm supposed to. Conventionally, it makes sense. But convention compels us to do so many things that don't make any sense at all. Convention misinforms our instincts. And in a larger sense, it is convention that propels Afrikaner culture anachronistically into the future. Ten years after the supposed end of apartheid, I'm living in a world of institutionalized racism. Convention becomes institution—and it's oppressive and it's unjust. I know that if I'm going to make it here for two more years, I need to walk in the rain. It's a small, wasted gesture, but it's an uncorrupted instinct that makes me feel human.
So much about living here feels like that fraction of a second when the Afrikaner man was appealing to my conventional sensibilities and the people on the street were appealing to my human instincts. It may feel unnatural to reject those sensibilities just as, at first, it feels unnatural to walk in the rain. But if I lose a hold on my instincts here, I'll fail myself and I'll fail to achieve those tiny things that matter so much. It's simple and it's small; and it's everything. Gandhi said, "Be the change you wish to see in the world." Indeed. Let it rain.
Example Comparison and Contrast Essay #2
Comparing and Contrasting London and Washington, DC
Both Washington, DC, and London are capital cities of English-speaking countries, and yet they offer vastly different experiences to their residents and visitors. Comparing and contrasting the two cities based on their history, their culture, and their residents show how different and similar the two are.
Both cities are rich in world and national history, though they developed on very different time lines. London, for example, has a history that dates back over two thousand years. It was part of the Roman Empire and known by the similar name, Londinium. It was not only one of the northernmost points of the Roman Empire but also the epicenter of the British Empire where it held significant global influence from the early sixteenth century on through the early twentieth century. Washington, DC, on the other hand, has only formally existed since the late eighteenth century. Though Native Americans inhabited the land several thousand years earlier, and settlers inhabited the land as early as the sixteenth century, the city did not become the capital of the United States until the 1790s. From that point onward to today, however, Washington, DC, has increasingly maintained significant global influence. Even though both cities have different histories, they have both held, and continue to hold, significant social influence in the economic and cultural global spheres.
Both Washington, DC, and London offer a wide array of museums that harbor many of the world's most prized treasures. While Washington, DC, has the National Gallery of Art and several other Smithsonian galleries, London's art scene and galleries have a definite edge in this category. From the Tate Modern to the British National Gallery, London's art ranks among the world's best. This difference and advantage has much to do with London and Britain's historical depth compared to that of the United States. London has a much richer past than Washington, DC, and consequently has a lot more material to pull from when arranging its collections. Both cities have thriving theater districts, but again, London wins this comparison, too, both in quantity and quality of theater choices. With regard to other cultural places like restaurants, pubs, and bars, both cities are very comparable. Both have a wide selection of expensive, elegant restaurants as well as a similar amount of global and national chains. While London may be better known for its pubs and taste in beer, DC offers a different bar-going experience. With clubs and pubs that tend to stay open later than their British counterparts, the DC night life tend to be less reserved overall.
Both cities also share and differ in cultural diversity and cost of living. Both cities share a very expensive cost of living—both in terms of housing and shopping. A downtown one-bedroom apartment in DC can easily cost $1,800 per month, and a similar "flat" in London may double that amount. These high costs create socioeconomic disparity among the residents. Although both cities' residents are predominantly wealthy, both have a significantly large population of poor and homeless. Perhaps the most significant difference between the resident demographics is the racial makeup. Washington, DC, is a "minority majority" city, which means the majority of its citizens are races other than white. In 2009, according to the US Census, 55 percent of DC residents were classified as "Black or African American" and 35 percent of its residents were classified as "white." London, by contrast, has very few minorities—in 2006, 70 percent of its population was "white," while only 10 percent was "black." The racial demographic differences between the cities is drastic.
Even though Washington, DC, and London are major capital cities of English-speaking countries in the Western world, they have many differences along with their similarities. They have vastly different histories, art cultures, and racial demographics, but they remain similar in their cost of living and socioeconomic disparity.
7. Definition
The purpose of a definition essay may seem self-explanatory, to simply define something. But defining terms in writing is often more complicated than just consulting a dictionary. In fact, the way we define terms can have far-reaching consequences for individuals as well as collective groups. Ultimately, a definition essay will share your special understanding about your chosen topic.
Take, for example, a word like alcoholism . The way in which one defines alcoholism depends on its legal, moral, and medical contexts. Lawyers may define alcoholism in terms of its legality; parents may define alcoholism in terms of its morality; and doctors will define alcoholism in terms of symptoms and diagnostic criteria. Think also of terms that people tend to debate in our broader culture. How we define words, such as marriage and climate change , has enormous impact on policy decisions and even on daily decisions. Think about conversations couples may have in which words like commitment , respect , or love need clarification.
Defining terms within a relationship, or any other context, can at first be difficult, but once a definition is established between two people or a group of people, it is easier to have productive dialogues. Definitions, then, establish the way in which people communicate ideas. They set parameters for a given discourse, which is why they are so important. When defining is the major impetus of an essay, the writer cast him/herself as the expert, aiming at an audience who knows less, maybe much less, about the topic.
When writing definition essays, avoid terms that are too simple, that lack complexity. Think in terms of concepts, such as hero, happiness, or loyalty , rather than physical objects. Definitions of concepts and abstractions, rather than concrete objects, are often fluid and contentious, making for a more effective definition essay.
Definitions play a critical role in all workplace environments. Take the term sexual harassment , for example. Sexual harassment is broadly defined on the federal level, but each company may have additional criteria that define it further. Knowing how your workplace defines and treats all sexual harassment allegations is important. Think, too, about how your company defines lateness , productivity , or contributions .
Exercise 17
On a separate sheet of paper, write about a time in your own life in which the definition of a word, or the lack of a definition, caused an argument. Your term could be something as simple as the category of an all-star in sports or how to define a good movie. Or it could be something with higher stakes and wider impact, such as a political argument. Explain how the conversation began, how the argument hinged on the definition of the word, and how the incident was finally resolved.
Collaboration
Please share with a classmate and compare your responses.
The Structure of a Definition Essay
The definition essay opens with a general discussion of the term to be defined. You then state as your thesis your definition of the term.
The rest of the essay should explain the rationale for your definition. Remember that a dictionary's definition is limiting, and you should not rely strictly on the dictionary entry. Instead, consider the context in which you are using the word. Context identifies the circumstances, conditions, or setting in which something exists or occurs. Often words take on different meanings depending on the context in which they are used. For example, the ideal leader in a battlefield setting could likely be very different from a leader in an elementary school setting. If a context is missing from the essay, the essay may be too short or the main points could be confusing or misunderstood.
The remainder of the essay should explain different aspects of the term's definition. For example, if you were defining a good leader in an elementary classroom setting, you might define such a leader according to personality traits: patience, consistency, and flexibility. Each attribute would be explained in its own paragraph.
You define according to principles of definition, but you are the author of the definition. As you consider how to develop your essay, it might be helpful to consider the parts of a formal definition:
Parts of a definition:
Formal re-definition
Similar things
Example: Here is an example of a formal definition for "candle:"
You may define any object or place this way. When you have a definition constructed, you may add it to the other elements in your personal writing. When you finish ALL the elements, you may then arrange elements for greatest effect.
It is a good idea to occasionally assess your role in the workplace. You can do this through the process of definition. Identify your role at work by defining not only the routine tasks but also those gray areas where your responsibilities might overlap with those of others. Coming up with a clear definition of roles and responsibilities can add value to your résumé and even increase productivity in the workplace.
Exercise 18
On a separate sheet of paper, define each of the following items in your own terms. If you can, establish a context for your definition.
Writing a Definition Essay
Choose a topic that will be complex enough to be discussed at length. Be sure that the term is abstract, and that it is or refers to something that can mean different things to different people. Also, be sure that you choose a word that you have some familiarity with. Since you need to elaborate on the word you choose to define, you will need to have your own base of knowledge or experience with the concept you choose.  If you try to define something that is beyond the scope of your paper or your own experience, the task will become overwhelming and get mired down in details or abstractions.
After you have chosen your word or phrase, start your essay with an introduction that establishes the relevancy of the term in the chosen specific context. Your thesis can come at the end of the introduction, can be implied throughout the development of the essay, or can be clearly asserted in the conclusion. However, you must have a clear idea of your thesis–your overall definition for the term or concept– that is reinforced throughout the development of the essay.
The body paragraphs should each be dedicated to explaining a different facet of your definition. Make sure to use clear examples and strong details to illustrate your points.  A definition can be developed in a number of ways. A definition of a business management concept such as Total Quality Management (TQM), for instance, could begin with a history (a kind of process paper) of its inception in Japanese management systems, its migration across the Pacific, its implementation and transformation in American systems, and its predicted demise. It could also (or instead) include examples of the kind of labor conflict that TQM is supposed to eliminate or alleviate. Or it could describe TQM as a process , the steps involved in its implementation, or involve an analysis of its principles and its place in management theory. Contrasts to other management theories might be appropriate, demonstrating what TQM is not as well as what it is. We could even think of it as a cause and effect situation in which we describe how TQM responds to certain needs in the workplace. Negation also works well, as you can define your topic by what it is not or does not have. A definition essay is not limited to any one method of development and it may, in fact, employ more than one method at once.  Implicit in all of these techniques, and therefore essential in your essay, is an analysis of this topic you have chosen.  By developing and explaining your own opinion of what the topic you have chosen means, you are in a way analyzing the topic.
Your concluding paragraph should pull together all the different elements of your definition to ultimately reinforce your thesis. It draws a conclusion based on the overall breakdown of the information offered throughout the body of the essay.
Don't rely on that old cliché of the dictionary or encyclopedia definition. Even if your intent is to show how inadequate or wrong-headed the dictionary might be, this device has been used far too often to be effective. The point of your essay is to provide your reader with a new way of looking at things — your way, not Noah Webster's.
Exercise 19
Choose a label that you would give yourself (such as good friend, daughter, brother, student, etc). For this label, consider both the denotation of the word and your connotation of it. Then, write paragraph that defines this word using at least one other rhetorical techniques such as illustration, description, cause and effect, comparison and contrast, and narration.
Assignment 6
Create a full definition essay from one of the items you already defined in Exercise 18 or 19. Be sure to include an interesting introduction, a clear thesis, a well-explained context, distinct body paragraphs, and a conclusion that pulls everything together.
Definitions establish the way in which people communicate ideas. They set parameters for a given discourse.
Context affects the meaning and usage of words.
The thesis of a definition essay should clearly state the writer's definition of the term in the specific context.
Body paragraphs should explain the various facets of the definition stated in the thesis.
The conclusion should pull all the elements of the definition together at the end and reinforce the thesis.
Some Additional Tips About Definition
Avoid using the phrases "is where" and "is when" in your definition: "Total Quality Management is when management and labor agree to. . . ." "A computer virus is where . . . ."
Avoid circular definitions (repeating the defined term within the predicate, the definition itself): "A computer virus is a virus that destroys or disrupts software . . . ."
Avoid using a too narrow definition, one that would unduly limit the scope of your paper: "Reggae music is sung on the Caribbean island of Jamaica. . . ."
Avoid defining the word by quoting the dictionary or encyclopedia because that detracts from your own thoughts and opinions.
" I Learned to Understand Shame " (https://tinyurl.com/ybsp3ytz) by Joe Quinn. In this essay, Quinn defines and analyzes shame by combining personal experience in post 9/11 America with research.
" Pride " (https://tinyurl.com/ydamxkqo) by Ian Frazier. In this essay, published by Outside Online , New Yorker writer Ian Frazier uses a mix of rhetorical devices to define the concept of pride.
Defining Good Students Means More Than Just Grades
Many people define good students as those who receive the best grades. While it is true that good students often earn high grades, I contend that grades are just one aspect of how we define a good student. In fact, even poor students can earn high grades sometimes, so grades are not the best indicator of a student's quality. Rather, a good student pursues scholarship, actively participates in class, and maintains a positive, professional relationship with instructors and peers.
Good students have a passion for learning that drives them to fully understand class material rather than just worry about what grades they receive in the course. Good students are actively engaged in scholarship, which means they enjoy reading and learning about their subject matter not just because readings and assignments are required. Of course, good students will complete their homework and all assignments, and they may even continue to perform research and learn more on the subject after the course ends. In some cases, good students will pursue a subject that interests them but might not be one of their strongest academic areas, so they will not earn the highest grades. Pushing oneself to learn and try new things can be difficult, but good students will challenge themselves rather than remain at their educational comfort level for the sake of a high grade. The pursuit of scholarship and education rather than concern over grades is the hallmark of a good student.
Class participation and behavior are another aspect of the definition of a good student. Simply attending class is not enough; good students arrive punctually because they understand that tardiness disrupts the class and disrespects the professors. They might occasionally arrive a few minutes early to ask the professor questions about class materials or mentally prepare for the day's work. Good students consistently pay attention during class discussions and take notes in lectures rather than engage in off-task behaviors, such as checking their cell phones or daydreaming. Excellent class participation requires a balance between speaking and listening, so good students will share their views when appropriate but also respect their classmates' views when they differ from their own. It is easy to mistake quantity of class discussion comments with quality, but good students know the difference and do not try to dominate the conversation. Sometimes class participation is counted toward a student's grade, but even without such clear rewards, good students understand how to perform and excel among their peers in the classroom.
Finally, good students maintain a positive and professional relationship with their professors. They respect their instructor's authority in the classroom as well as the instructor's privacy outside of the classroom. Prying into a professor's personal life is inappropriate, but attending office hours to discuss course material is an appropriate, effective way for students to demonstrate their dedication and interest in learning. Good students go to their professor's office during posted office hours or make an appointment if necessary. While instructors can be very busy, they are usually happy to offer guidance to students during office hours; after all, availability outside the classroom is a part of their job. Attending office hours can also help good students become memorable and stand out from the rest, particularly in lectures with hundreds enrolled. Maintaining positive, professional relationships with professors is especially important for those students who hope to attend graduate school and will need letters of recommendation in the future.
Although good grades often accompany good students, grades are not the only way to indicate what it means to be a good student. The definition of a good student means demonstrating such traits as engaging with course material, participating in class, and creating a professional relationship with professors. While professors have different criteria for earning an A in their courses, most will agree on these characteristics for defining good students.
8. Classification
The Purpose of Classification in Writing
The purpose of classification is to break down broad subjects into smaller, more manageable, more specific parts. We classify things in our daily lives all the time, often without even thinking about it. It is important, however, to be sure to use a single basis for the division of categories; otherwise, you may end up with items that fall into multiple categories.  Cell phones, for example, have now become part of a broad category. They can be classified as feature phones, media phones, and smartphones.
Smaller categories, and the way in which these categories are created, help us make sense of the world. Keep both of these elements in mind when writing a classification essay.
Choose topics that you know well when writing classification essays. The more you know about a topic, the more you can break it into smaller, more interesting parts. Adding interest and insight will enhance your classification essays.
Exercise 20
On a separate sheet of paper, break the following categories into smaller classifications.
The United States
Colleges and universities
The Structure of a Classification Essay
The classification essay opens with an introductory paragraph that introduces the broader topic. The thesis should then explain how that topic is divided into subgroups and why. Take the following introductory paragraph, for example:
When people think of New York, they often think of only New York City. But New York is actually a diverse state with a full range of activities to do, sights to see, and cultures to explore. In order to better understand the diversity of New York state, it is helpful to break it into five separate regions: Long Island, New York City, Western New York, Central New York, and Northern New York.
The thesis explains not only the category and subcategory but also the rationale for breaking it into those categories. Through this classification essay, the writer hopes to show his or her readers a different way of considering the state.
Each body paragraph of a classification essay is dedicated to fully illustrating each of the subcategories. In the previous example, then, each region of New York would have its own paragraph.
The conclusion should bring all the categories and subcategories back together again to show the reader the big picture. In the previous example, the conclusion might explain how the various sights and activities of each region of New York add to its diversity and complexity.
To avoid settling for an overly simplistic classification, make sure you break down any given topic at least three different ways. This will help you think outside the box and perhaps even learn something entirely new about a subject.
Exercise 21
Using your classifications from Exercise 20, write a brief paragraph explaining why you chose to organize each main category in the way that you did.
Writing a Classification Essay
Start with an engaging opening that will adequately introduce the general topic that you will be dividing into smaller subcategories. Your thesis should come at the end of your introduction. It should include the topic, your subtopics, and the reason you are choosing to break down the topic in the way that you are. Use the following classification thesis equation:
topic + subtopics + rationale for the subtopics = thesis.
The organizing strategy of a classification essay is dictated by the initial topic and the subsequent subtopics. Each body paragraph is dedicated to fully illustrating each of the subtopics. In a way, coming up with a strong topic pays double rewards in a classification essay. Not only do you have a good topic, but you also have a solid organizational structure within which to write.
Be sure you use strong details and explanations for each subcategory paragraph that help explain and support your thesis. Also, be sure to give examples to illustrate your points. Finally, write a conclusion that links all the subgroups together again. The conclusion should successfully wrap up your essay by connecting it to your topic initially discussed in the introduction. Continue in this section to read a sample classification essay.
Exercise 22
Consider things that are a part of your daily life. Create a list that classifies these items both as an overall categories and then within sub-topics.
Assignment 7
Building on Exercises 21 and 22, write a five-paragraph classification essay about one of the four original topics. In your thesis, make sure to include the topic, subtopics, and rationale for your breakdown. And make sure that your essay is organized into paragraphs that each describes a subtopic.
The purpose of classification is to break a subject into smaller, more manageable, more specific parts.
Smaller subcategories help us make sense of the world, and the way in which these subcategories are created also helps us make sense of the world.
A classification essay is organized by its subcategories.
Example Essay
Types of Higher Education Programs
Today's students have many choices when it comes to pursuing a degree: four-year programs, two-year programs, large or small classroom settings, and even daytime or evening classes. With all the different options to consider, potential students should learn about the different types of colleges, so they can find a school that best fits their personality, budget, and educational goals.
One type of higher education program for students to consider is a liberal arts college. These schools tend to be small in size and offer a range of undergraduate degrees in subjects like English, history, psychology, and education. Students may choose a liberal arts college if they want a more intimate classroom setting rather than large lecture-style classes. Students may also consider a liberal arts college if they want to gain knowledge from a variety of disciplines, rather than focus on a single area of study. Many liberal arts schools are privately owned, and some have religious affiliations. Liberal arts schools can come with a hefty price tag, and their high cost presents an obstacle for students on a tight budget; moreover, while some students might appreciate a liberal arts school's intimate atmosphere, others might encounter a lack of diversity in the student body. Still, students seeking a well-rounded education in the humanities will find liberal arts colleges to be one option.
Universities, another type of higher education program, offer both undergraduate and graduate degrees. Usually universities are larger than colleges and can accommodate tens of thousands of students in many different majors and areas of study. A large student body means that class sizes are often larger, and some classes may be taught by graduate students rather than professors. Students will feel at home at a university if they want a focused academic program and state-of-the-art research facilities. While some universities are private, many are public, which means they receive funding from the government, so tuition is more affordable, and some even offer discounted in-state tuition for state residents. Also, universities attract many international students, so those looking for a variety of campus cultural groups and clubs will appreciate a greater sense of diversity among the student body. Universities can be overwhelming for some, but they are the right fit for students who seek research opportunities and academic studies, especially in the fields of mathematics and science.
Community college is a type of higher education program popular with students on a limited budget who want to take college courses but may not know what they want to major in. Most schools offer degrees after two years of study, usually an associate's degree that prepares students to enter the workforce; many students choose to study at a community college for two years and then transfer to a four-year college to complete their undergraduate degree. Like liberal arts schools, classes are small and allow instructors to pay more attention to their students. Community college allows students to live at home rather than in a dormitory, which also keeps costs down. While some young people might not like the idea of living at home for school, many adults choose to attend community college so they can advance their education while working and living with their families.
Online universities are another type of higher education program that are gaining popularity as technology improves. These schools offer many of the same degree programs as traditional liberal arts colleges and universities. Unlike traditional programs, which require students to attend classes and lectures, online universities offer greater academic flexibility and are a great option for students wishing to pursue a degree while still working full time. At online universities, students access course materials, such as video lectures and assessments, remotely using a personal computer and are able to speed up or slow down their progress to complete their degree at their own pace. Students may attend classes in the comfort of their own homes or local libraries, but students hoping for the social community of higher education might not enjoy this aspect of higher education.
With so many colleges and universities to choose from, it may be difficult for a student to narrow down his or her selection, but once a student knows what he or she is looking for, the process may become much easier. It is very important for students to learn about the different types of higher education programs available before making their selections.
Amy Tan describes relationship with her heritage, her mother, and her languages in Mother Tongue (https://tinyurl.com/hya7ob5).  The essay is also available here  (https://tinyurl.com/y7gbr9hs).
CC Licensed Content, Shared Previously
English Composition I , Lumen Learning, CC-BY 4.0.
Frameworks for Academic Writing ,  Stephen Poulter, CC-BY-NC-SA.
Writing for Success , CC-BY-NC-SA 3.0.
" Rhetoric and Composition/Description ", Wikibooks, Retrieved 6 September 2016, CC-BY-SA 3.0.
Image Credits
Figure 5.1 "Choosing Paragraph Patterns," Kalyca Schultz, Virginia Western Community College, CC-0.
Figure 5.2 "Transition Words and Phrases for Expressing Time," Kalyca Schultz, Virginia Western Community College, CC-0.
Figure 5.3 " Five Senses, " Nicki Dugan Pogue, flickr, CC-BY-SA.
Figure 5.4 "Order Versus Purpose," Kalyca Schultz, Virginia Western Community College, CC-0.
Figure 5.5 "Phrases of Illustration," Kalyca Schultz, Virginia Western Community College, CC-0.
Figure 5.6 "Phrases of Causation," Kalyca Schultz, Virginia Western Community College, CC-0.
Figure 5.7 " Apples Green and Red, " Julenka, pixabay, CC-0.
Figure 5.8 "Organization Diagram," Kalyca Schultz, Virginia Western Community College, CC-0.
 Figure 5.9 "Phrases of Comparison and Contrast," Kalyca Schultz, Virginia Western Community College, CC-0.
Rhetorical Modes by Jenifer Kurtz is licensed under a Creative Commons Attribution-NonCommercial-ShareAlike 4.0 International License , except where otherwise noted.
Share This Book
What Is Rhetoric, and Why Is It Important?

Whenever you write a persuasive essay, talking points for a debate, or an argumentative essay, you use rhetoric. Even if you aren't familiar with the term, you've used rhetoric to support the points you make in your writing. Rhetoric is the language you use to communicate your writing's core message. 
Academic writing, like the types of writing we mentioned above, isn't the only kind of writing where rhetoric shows up. Rhetoric can appear in just about any kind of writing—but the type of rhetoric you use depends on the kind of writing you're doing and the message you're communicating.  
Write confidently Grammarly helps you communicate the way you intend Write with Grammarly
What is rhetoric?
Rhetoric is language that's carefully constructed to persuade, motivate, or inform the reader or listener about the speaker or writer's position. You might have heard the term used in discussions about politicians and political goals. That's because politicians, alongside people in other roles that involve public speaking, employ rhetoric regularly. In fact, the word "rhetoric" comes from the Greek "rhetorikos," which means "oratory."
You're probably familiar with the concept of a rhetorical question. A rhetorical question is a question that's often asked to a broad audience in an effort to get the audience thinking seriously about the question and its implications. The speaker or writer doesn't typically expect answers to the question; their goal is to facilitate a discussion. Here are a few examples of rhetorical questions:
Are we doing the right thing?
What is this, a joke?
Can you imagine that?
Why is rhetoric important?
Rhetoric is important because it provides a framework for critical thinking. It demonstrates your thought processes as a writer and speaker. By doing this, it illustrates your arguments' strengths. 
To understand rhetoric, you need to understand the concept of heuristics . A heuristic is a practical approach to problem-solving or self-discovery. When you make an educated guess about something or use trial and error to reach a conclusion, you've used a heuristic. With heuristics, you don't necessarily have to reach a precise answer; the goal is to reach an approximate or otherwise "good enough" solution. 
Examples of heuristics:
Drawing a diagram to work out a logistical or mathematical problem 
Working out a solution to an obstacle by assuming you already have a solution, then working backward through the theoretical steps you would have taken to reach that solution
Using a concrete example to illustrate an abstract challenge
Here's a quick example of a heuristic in action: You throw a holiday party every December. Despite inviting about twenty people to the party, an average of six or seven people show up each year. This year, you've invited twenty people again, but while planning for the party, you decide to order food for a group of ten. You know, from experience, that all twenty people likely won't show up. But to err on the side of caution, you order slightly more food than you anticipate needing, so you've got enough in case this year has a higher-than-average turnout (and leftovers if it doesn't). 
Heuristics play a key role in rhetoric because speakers and writers often use them to illustrate the points they're making. You might write a persuasive essay about the value an overnight campus shuttle service would provide by calculating its approximate cost and discussing the benefits it would provide in contrast to the percentage of the campus' operating budget it would require. In this example, your rough monetary calculations and their value compared to the shuttle's intangible benefits are heuristics. 
A brief history of rhetoric
Rhetoric is one of the three ancient arts of discourse, also known as the trivium, alongside logic and grammar. Discourse is the formal exchange of ideas in conversation, typically in an orderly way characterized by all speakers taking time to express their positions, opinions, and data on a given subject. 
The trivium, along with the quadrivium, make up the seven liberal arts. These are the academic disciplines taught in medieval European universities, defined as the core of a well-rounded education by scholars of the era. But the trivium as the basis of a standard education dates back further than that, to Plato's time. Plato explained these three areas in detail in his dialogues. 
Aristotle called rhetoric "a combination of the science of logic and of the ethical branch of politics" and defined it as " the faculty of observing in any given case the available means of persuasion." From Ancient Greece thousands of years ago to today, rhetoric has been the backbone of persuasive and motivational speaking. 
The rhetorical triangle: ethos, pathos, and logos
In his writing on rhetoric, Aristotle defined the three distinct modes of persuasion that we still recognize and use:
Logos is language crafted to appeal to logic and reasoning. When you appeal to logos in an argument, you support your position with facts and data. Here is an example of an argument that appeals to logos:
None of the kids were home when the cookie jar was raided, so the cookie thief couldn't have been one of them. 
Ethos is language whose credibility comes from its speaker's reputation or authority. This authority can come from their credentials, like a doctor discussing the most effective means of preventing pathogen transmission, or from their position within a narrative or situation, like a car accident witness describing the collision they saw. In your writing, you might appeal to ethos like this:
I started exercising twice per week because my doctor said it would help alleviate my pain. 
Pathos is language that creates an emotional connection with the reader or listener. Pathos attempts to persuade, motivate, or inform the audience by making them empathize with the speaker. Here is an example of pathos:
Please donate to the animal shelter. We're desperately in need of funding to help our animals, and every dollar counts.
The rhetorical triangle is the graphical representation of the three modes of discourse as an equilateral triangle. By showing all three concepts as equally spaced-apart points, it demonstrates their equal importance to effective communication. This doesn't mean every piece of effective communication uses all three—pathos has no place in a lab report, for example—but that all three are equally effective when used appropriately.  
Rhetorical devices
Rhetoric in types of writing like narrative writing and poetry often relies on linguistic tools like figurative language and well-known figures of speech. These tools are known as rhetorical devices. Through a rhetorical device, you can make your argument feel more pressing, make it stick in listeners' and/or readers' minds, enable them to empathize with you or your characters, and drive them to think differently about the issue you're presenting. 
There are lots of different rhetorical devices you can employ in your writing. Here are a few common ones:
Hyperbole is an extreme exaggeration meant to highlight the issue presented:
"I deal with thousands of angry customers every day."
With hyperbole, both the speaker and the listener know it's an exaggeration. The goal is to demonstrate how an issue compares to the norm or to other issues by positioning it as wildly outside the norm. 
The reverse of hyperbole, meiosis emphasizes how far outside the norm an issue is through extreme understatement:
"Compared to others in the area, our school was empty."
Epistrophe is the repetition of a word through successive phrases, clauses, or sentences for the purpose of emphasizing it as a concept. Typically, parallelism is employed to underscore this repetition and give the speech a poetic quality. Abraham Lincoln used epistrophe in this famous excerpt from the Gettysburg Address: 
". . . government of the people, by the people, for the people, shall not perish from the earth."
Metaphor is a type of figurative language that compares two topics by claiming that one literally is the other:
"My mother's cooking is heaven on earth."
Chiasmus is the repetition of a sentence with the word order switched around. Perhaps the most famous example of chiasmus comes from President John F. Kennedy:
"Ask not what your country can do for you—ask what you can do for your country."
Examples of rhetoric
As we mentioned above, the kind of rhetoric a writer uses largely depends on the type of writing they're doing. While a student writing an argumentative essay or another kind of academic writing relies on logos to communicate their work's message, poetry is pure pathos. 
You've encountered rhetoric in a variety of media. If you've ever seen one of those SPCA commercials set to the song "Angel" by Sarah McLachlan, you've had rhetoric tug at your heartstrings. 
Here are a few more examples of rhetoric in action: 
"It was we, the people; not we, the white male citizens; nor yet we, the male citizens; but we, the whole people, who formed the Union." —Susan B. Anthony
"I am assured by a very knowing American of my acquaintance in London; that a young healthy child, well nursed, is, at a year old, a most delicious, nourishing, and wholesome food; whether stewed, roasted, baked or boiled, and I make no doubt, that it will equally serve in a fricassee, or ragout." —Jonathan Swift
"I have a dream that one day even the state of Mississippi, a state sweltering with the heat of injustice, sweltering with the heat of oppression will be transformed into an oasis of freedom and justice." —Dr. Martin Luther King, Jr. 
Rhetoric FAQs
Rhetoric is language used to motivate, inspire, inform, or persuade readers and/or listeners. Often, rhetoric uses figures of speech and other literary devices, which are known as rhetorical devices when used in this manner. 
What is an example of rhetoric?
Here are two:
What are some rhetorical devices? 
When your writing is strong, your rhetoric is stronger
Even if your arguments are impenetrable, you'll have a hard time persuading your readers of anything if your writing is full of grammatical and punctuation mistakes. When it's time to revise, Grammarly catches mistakes you might have missed and suggests ways to make your writing stronger.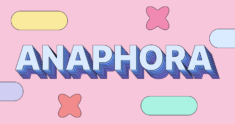 Have a language expert improve your writing
Run a free plagiarism check in 10 minutes, generate accurate citations for free.
Knowledge Base
The four main types of essay | Quick guide with examples
The Four Main Types of Essay | Quick Guide with Examples
Published on September 4, 2020 by Jack Caulfield . Revised on December 6, 2021.
An essay is a focused piece of writing designed to inform or persuade. There are many different types of essay, but they are often defined in four categories: argumentative, expository, narrative, and descriptive essays.
Argumentative and expository essays are focused on conveying information and making clear points, while narrative and descriptive essays are about exercising creativity and writing in an interesting way. At university level, argumentative essays are the most common type. 
In high school and college, you will also often have to write textual analysis essays, which test your skills in close reading and interpretation.
Table of contents
Argumentative essays, expository essays, narrative essays, descriptive essays, textual analysis essays, frequently asked questions about types of essays.
An argumentative essay presents an extended, evidence-based argument. It requires a strong thesis statement —a clearly defined stance on your topic. Your aim is to convince the reader of your thesis using evidence (such as quotations ) and analysis.
Argumentative essays test your ability to research and present your own position on a topic. This is the most common type of essay at college level—most papers you write will involve some kind of argumentation.
The essay is divided into an introduction, body, and conclusion:
The introduction provides your topic and thesis statement
The body presents your evidence and arguments
The conclusion summarizes your argument and emphasizes its importance
The example below is a paragraph from the body of an argumentative essay about the effects of the internet on education. Mouse over it to learn more.
A common frustration for teachers is students' use of Wikipedia as a source in their writing. Its prevalence among students is not exaggerated; a survey found that the vast majority of the students surveyed used Wikipedia (Head & Eisenberg, 2010). An article in The Guardian stresses a common objection to its use: "a reliance on Wikipedia can discourage students from engaging with genuine academic writing" (Coomer, 2013). Teachers are clearly not mistaken in viewing Wikipedia usage as ubiquitous among their students; but the claim that it discourages engagement with academic sources requires further investigation. This point is treated as self-evident by many teachers, but Wikipedia itself explicitly encourages students to look into other sources. Its articles often provide references to academic publications and include warning notes where citations are missing; the site's own guidelines for research make clear that it should be used as a starting point, emphasizing that users should always "read the references and check whether they really do support what the article says" ("Wikipedia:Researching with Wikipedia," 2020). Indeed, for many students, Wikipedia is their first encounter with the concepts of citation and referencing. The use of Wikipedia therefore has a positive side that merits deeper consideration than it often receives.
An expository essay provides a clear, focused explanation of a topic. It doesn't require an original argument, just a balanced and well-organized view of the topic.
Expository essays test your familiarity with a topic and your ability to organize and convey information. They are commonly assigned at high school or in exam questions at college level.
The introduction of an expository essay states your topic and provides some general background, the body presents the details, and the conclusion summarizes the information presented.
A typical body paragraph from an expository essay about the invention of the printing press is shown below. Mouse over it to learn more.
The invention of the printing press in 1440 changed this situation dramatically. Johannes Gutenberg, who had worked as a goldsmith, used his knowledge of metals in the design of the press. He made his type from an alloy of lead, tin, and antimony, whose durability allowed for the reliable production of high-quality books. This new technology allowed texts to be reproduced and disseminated on a much larger scale than was previously possible. The Gutenberg Bible appeared in the 1450s, and a large number of printing presses sprang up across the continent in the following decades. Gutenberg's invention rapidly transformed cultural production in Europe; among other things, it would lead to the Protestant Reformation.
Here's why students love Scribbr's proofreading services
Discover proofreading & editing
A narrative essay is one that tells a story. This is usually a story about a personal experience you had, but it may also be an imaginative exploration of something you have not experienced.
Narrative essays test your ability to build up a narrative in an engaging, well-structured way. They are much more personal and creative than other kinds of academic writing . Writing a personal statement for an application requires the same skills as a narrative essay.
A narrative essay isn't strictly divided into introduction, body, and conclusion, but it should still begin by setting up the narrative and finish by expressing the point of the story—what you learned from your experience, or why it made an impression on you.
Mouse over the example below, a short narrative essay responding to the prompt "Write about an experience where you learned something about yourself," to explore its structure.
Since elementary school, I have always favored subjects like science and math over the humanities. My instinct was always to think of these subjects as more solid and serious than classes like English. If there was no right answer, I thought, why bother? But recently I had an experience that taught me my academic interests are more flexible than I had thought: I took my first philosophy class.
Before I entered the classroom, I was skeptical. I waited outside with the other students and wondered what exactly philosophy would involve—I really had no idea. I imagined something pretty abstract: long, stilted conversations pondering the meaning of life. But what I got was something quite different.
A young man in jeans, Mr. Jones—"but you can call me Rob"—was far from the white-haired, buttoned-up old man I had half-expected. And rather than pulling us into pedantic arguments about obscure philosophical points, Rob engaged us on our level. To talk free will, we looked at our own choices. To talk ethics, we looked at dilemmas we had faced ourselves. By the end of class, I'd discovered that questions with no right answer can turn out to be the most interesting ones.
The experience has taught me to look at things a little more "philosophically"—and not just because it was a philosophy class! I learned that if I let go of my preconceptions, I can actually get a lot out of subjects I was previously dismissive of. The class taught me—in more ways than one—to look at things with an open mind.
A descriptive essay provides a detailed sensory description of something. Like narrative essays, they allow you to be more creative than most academic writing, but they are more tightly focused than narrative essays. You might describe a specific place or object, rather than telling a whole story.
Descriptive essays test your ability to use language creatively, making striking word choices to convey a memorable picture of what you're describing.
A descriptive essay can be quite loosely structured, though it should usually begin by introducing the object of your description and end by drawing an overall picture of it. The important thing is to use careful word choices and figurative language to create an original description of your object.
Mouse over the example below, a response to the prompt "Describe a place you love to spend time in," to learn more about descriptive essays.
On Sunday afternoons I like to spend my time in the garden behind my house. The garden is narrow but long, a corridor of green extending from the back of the house, and I sit on a lawn chair at the far end to read and relax. I am in my small peaceful paradise: the shade of the tree, the feel of the grass on my feet, the gentle activity of the fish in the pond beside me.
My cat crosses the garden nimbly and leaps onto the fence to survey it from above. From his perch he can watch over his little kingdom and keep an eye on the neighbours. He does this until the barking of next door's dog scares him from his post and he bolts for the cat flap to govern from the safety of the kitchen.
With that, I am left alone with the fish, whose whole world is the pond by my feet. The fish explore the pond every day as if for the first time, prodding and inspecting every stone. I sometimes feel the same about sitting here in the garden; I know the place better than anyone, but whenever I return I still feel compelled to pay attention to all its details and novelties—a new bird perched in the tree, the growth of the grass, and the movement of the insects it shelters…
Sitting out in the garden, I feel serene. I feel at home. And yet I always feel there is more to discover. The bounds of my garden may be small, but there is a whole world contained within it, and it is one I will never get tired of inhabiting.
Though every essay type tests your writing skills, some essays also test your ability to read carefully and critically. In a textual analysis essay, you don't just present information on a topic, but closely analyze a text to explain how it achieves certain effects.
Rhetorical analysis
A rhetorical analysis looks at a persuasive text (e.g. a speech, an essay, a political cartoon) in terms of the rhetorical devices it uses, and evaluates their effectiveness.
The goal is not to state whether you agree with the author's argument but to look at how they have constructed it.
The introduction of a rhetorical analysis presents the text, some background information, and your thesis statement; the body comprises the analysis itself; and the conclusion wraps up your analysis of the text, emphasizing its relevance to broader concerns.
The example below is from a rhetorical analysis of Martin Luther King Jr.'s "I Have a Dream" speech . Mouse over it to learn more.
King's speech is infused with prophetic language throughout. Even before the famous "dream" part of the speech, King's language consistently strikes a prophetic tone. He refers to the Lincoln Memorial as a "hallowed spot" and speaks of rising "from the dark and desolate valley of segregation" to "make justice a reality for all of God's children." The assumption of this prophetic voice constitutes the text's strongest ethical appeal; after linking himself with political figures like Lincoln and the Founding Fathers, King's ethos adopts a distinctly religious tone, recalling Biblical prophets and preachers of change from across history. This adds significant force to his words; standing before an audience of hundreds of thousands, he states not just what the future should be, but what it will be: "The whirlwinds of revolt will continue to shake the foundations of our nation until the bright day of justice emerges." This warning is almost apocalyptic in tone, though it concludes with the positive image of the "bright day of justice." The power of King's rhetoric thus stems not only from the pathos of his vision of a brighter future, but from the ethos of the prophetic voice he adopts in expressing this vision.
Literary analysis
A literary analysis essay presents a close reading of a work of literature—e.g. a poem or novel—to explore the choices made by the author and how they help to convey the text's theme. It is not simply a book report or a review, but an in-depth interpretation of the text.
Literary analysis looks at things like setting, characters, themes, and figurative language. The goal is to closely analyze what the author conveys and how.
The introduction of a literary analysis essay presents the text and background, and provides your thesis statement; the body consists of close readings of the text with quotations and analysis in support of your argument; and the conclusion emphasizes what your approach tells us about the text.
Mouse over the example below, the introduction to a literary analysis essay on Frankenstein , to learn more.
Mary Shelley's Frankenstein is often read as a crude cautionary tale about the dangers of scientific advancement unrestrained by ethical considerations. In this reading, protagonist Victor Frankenstein is a stable representation of the callous ambition of modern science throughout the novel. This essay, however, argues that far from providing a stable image of the character, Shelley uses shifting narrative perspectives to portray Frankenstein in an increasingly negative light as the novel goes on. While he initially appears to be a naive but sympathetic idealist, after the creature's narrative Frankenstein begins to resemble—even in his own telling—the thoughtlessly cruel figure the creature represents him as. This essay begins by exploring the positive portrayal of Frankenstein in the first volume, then moves on to the creature's perception of him, and finally discusses the third volume's narrative shift toward viewing Frankenstein as the creature views him.
At high school and in composition classes at university, you'll often be told to write a specific type of essay , but you might also just be given prompts.
Look for keywords in these prompts that suggest a certain approach: The word "explain" suggests you should write an expository essay , while the word "describe" implies a descriptive essay . An argumentative essay might be prompted with the word "assess" or "argue."
The vast majority of essays written at university are some sort of argumentative essay . Almost all academic writing involves building up an argument, though other types of essay might be assigned in composition classes.
Essays can present arguments about all kinds of different topics. For example:
In a literary analysis essay, you might make an argument for a specific interpretation of a text
In a history essay, you might present an argument for the importance of a particular event
In a politics essay, you might argue for the validity of a certain political theory
An argumentative essay tends to be a longer essay involving independent research, and aims to make an original argument about a topic. Its thesis statement makes a contentious claim that must be supported in an objective, evidence-based way.
An expository essay also aims to be objective, but it doesn't have to make an original argument. Rather, it aims to explain something (e.g., a process or idea) in a clear, concise way. Expository essays are often shorter assignments and rely less on research.
The key difference is that a narrative essay is designed to tell a complete story, while a descriptive essay is meant to convey an intense description of a particular place, object, or concept.
Narrative and descriptive essays both allow you to write more personally and creatively than other kinds of essays , and similar writing skills can apply to both.
Cite this Scribbr article
If you want to cite this source, you can copy and paste the citation or click the "Cite this Scribbr article" button to automatically add the citation to our free Citation Generator.
Caulfield, J. (2021, December 06). The Four Main Types of Essay | Quick Guide with Examples. Scribbr. Retrieved March 3, 2023, from https://www.scribbr.com/academic-essay/essay-types/
Is this article helpful?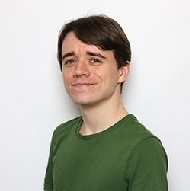 Jack Caulfield
Other students also liked, how to write an argumentative essay | examples & tips, how to write an expository essay, how to write an essay outline | guidelines & examples, what is your plagiarism score.
Rhetorical essays

Essay guide
Essay examples, rhetorical essays.
To understand the meaning and type of rhetorical essay, try to understand the word rhetoric and its description. Rhetoric is described as compelling and persuasive writing and speaking. It implies in essays the selection of words or compositions used by the author to influence or communicate with its audience.
In more simple words, it's not about what is written in the essay. Instead, it is about how it is written. It's an analysis of an essay/writing of the author. How well the essay is crafted in terms of effectiveness and influence on readers. Want to know more about essays? Continue to read!
What is Rhetoric Essay?
A  rhetorical essay  explores the writing/work in terms of rhetoric. It shows how an author has used or selected words to influence or persuade their audience. It focuses more on how the writer uses different techniques and goals and how they affect or influence the audience.
While writing a  rhetorical analysis essay,  the writer breaks the whole text into smaller sections, shows and explains which technique is used, and affects the audience. It also studies the overall text composition and how the text, figures, and diagram influence the audience.
 A good approach to writing a good essay is analyzing and evaluating each word and technique used to make them more persuasive. It covers all the crucial aspects of creating compelling writing.
Moreover, it is necessary to understand the term "rhetoric," an art that helps in drafting writing or speaking that influences the people. It is essential to know how they are designed and effective in persuasion for analyzing any text or speech. Following are some vital factors that are considered the basis of this field.
These factors are established by the renowned Greek philosopher Aristotle back in the day. They are referred to as Appeals. Appeals are how authors/speakers convince their audiences, also known as the rhetorical triangle. They are logos, ethos, and pathos.
It is known as logical appeal, where one can use logic to build up an argument about something. It is referred to as the dominant approach in academic writing, where writers use evidence and reasoning to build their ideas to persuade their readers.
They are also known as ethical appeals, where writers or speakers present authority on specific subjects or topics. It also influences the audience as they are direct listening/reading to a person who is an expert and has control on that subject.
Referred to as the pathetic appeal, it usually involves the audience's emotion. It is used to evoke emotions like sympathy and anger or use an imaginary picture to tell a story to show emotional attachment to get an emotional response from the audience.
These three appeals are the basis of rhetoric and play a key role. Usually, authors use all these three to influence or convince their audience.
How to Write a Rhetorical Essay?
The writing process of essays is the same as other essays types. It comprises three parts: an intro that presents the thesis statement and overview. The main body includes all the text analyses. Finally, a conclusion is made after text analysis. Following are some crucial points to consider in  writing a rhetorical analysis essay.
●  The topic of The Essay:  The essay's subject determines the overall purpose of the analysis.
●  Target Audience:  It includes all the target audience, whether primary, secondary, or third-level.
●  Purpose of Essay:  Usually, there are multiple purposes to consider
●  Text and Context:  It means the text (rhetoric) and the broader context.
It is necessary to understand the five rhetorical situations to understand better the text, its purpose, existence, and how it is executed. These situations explain the circumstances and other factors that made the rhetoric.
●  Purpose of the Rhetoric:  Know the meaning of rhetoric why it is written? Is it to inform, persuade, entertain or instruct?
●  Target Audience:  To whom is it written? Which is the target audience who will take action after reading it?
●  Genre:  Know the type and genre of the essay explore the writing type and style in which it is written.
●  Writer stance:  know the stance and position the writer is taking by analyzing the essay's tone.
●  Medium:  Try to know what medium of communication is used.
Having and developing an understanding of these situations is vital for constructing a good essay. One more thing also considers the rhetoric constraints such as traditions, beliefs, and attitudes that could affect the writer's decisions.
What is Rhetoric Essay structure?
The structure of the rhetoric essay consists of three significant portions—Introduction, main body, and conclusion. Usually, the intro contains the overview, thesis statement, and author's approach. The main body has three or more paragraphs depending on the explanation—finally, a concise, straightforward conclusion.
1. Introduction:
Like other essay types, an essay starts with the introduction that tells the readers what text will be discussed, providing a brief background and relevant information. In the end, comes the thesis statement.
2. Main Body Paragraphs:
The body contains all the details, and it's the portion that tackles the text directly. Usually, it comprises three paragraphs, but they can be more depending on the explanation. Each section contains information and focuses on various elements of the text. All these elements contribute to the argument of the thesis statement.
3. Conclusion:
A conclusion should be concise and to the point. It contains fewer lines and is straightforward. The rhetoric essay concludes by including the main argument and how it developed by your analysis. It also links the text and your analysis with broader concerns.
 Outline and format of Rhetoric Essay:
An essay outline helps in keeping the momentum of writing. An outline makes it easy to integrate all the essential essay portions. It helps include all the key points and prevents any data from missing. Outline and formatting also ease the process of adding additional information.
The  rhetorical analysis essay outline  consists of three sections. But within these sections, minute details and points are crucial for evaluating the text's effectiveness and impact. Following are some outlines that help you write an influential paper;
 I. Selection and Study of selected text:
Choose a text that interests you, then start reading it, read it thoroughly repeatedly to understand the text, and note down all the techniques that writers have used. Try to develop an understanding of context. The selection of text is crucial for writing good rhetoric.
 II. Pick out the main point of text:
After you read it thoroughly, try to pick out all the crucial points of the text and start extracting the information. What is the writer's purpose of writing it, to whom it concerns, try to identify the target audience, and be educated audience or critiquing something. What is the central area of focus? Note down all the points and start outlining.
 III. Draft the Introduction:
Start writing the introduction once you outline and understand what the writer wants to say, techniques, target audience, and text context. Give little information about the background and an overview and thesis statement.
 IV. Create your Analysis:
As you develop a certain consciousness about the text, start constructing your analysis and use rhetorical appeals to understand the author's techniques and viewpoint. Build an argument and support it with quotes or statements.
 V. Carefully note the language tone:
Note the text's language and tone, whether the author wants to enforce their point using emotional tone, is the author influencing the audience with the persuasive tone with logic, or does the author use argumentative style to implement its point of view.
 VI. Conclusion:
Use your thesis statement again in the conclusion section, elaborate whether the author successfully influences their points, whether their strategies are fruitful and how they impact their audience. Write the concluding statement about your finds and wrap up the essay.
If you don't know  how to write a rhetorical analysis essay , we can provide you with  rhetorical analysis essay examples . Hopefully, the  rhetorical analysis essay example  assists you in better understanding and clarifies everything!
Do you need a Rhetorical Essay sample? You're at the right place
If you are looking for an answer and want to see a guide on how to write an essay and to look for  examples of rhetorical analysis essays,  you are at the right place. We have multiple  rhetorical essays examples  written by our experts. You can analyze them and develop your thought process. Our  rhetorical analysis essay samples  are free.
If you don't understand from  rhetorical analysis essay sample , you can consult with our team or use our exclusive appointment service. We can provide you with a  rhetorical essay outline  and  examples of rhetorical analysis essay.
Also, check out the Rhetorical Essay topics:
Also, check the  sample rhetorical analysis essay;  go through all the topics, including trending  rhetorical analysis essay topics . You can also prepare the  rhetorical essays examples  for beginners as our service also provides a  rhetorical essay example  of your choice. You can ask for it.
If you have any difficulty understanding  what is a rhetorical analysis essay ; you can go through a  sample rhetorical analysis essay . If you have any problem, we will provide you with an example of  an AP rhetorical analysis   essay  and step-by-step assistance to make it easy for you.
The following are the Rhetorical Essay topics:
1. Is education system can kill the creativity of students
2. What is the meaning behind the smile of the Mona Lisa?
3. A billboard that compelled you to think
4. Anything you are passionate about?
A rhetorical essay is more of an analytical genre of essays. It shows one's writing technique, goals, and selection of words. The effect or influence of essays on the audience is analyzed. The writings are also drafted as essays to present to improve their learning or increase their knowledge.
Rhetorical Analysis: Who are you and what are you doing here?
Rhetorical analysis, rhetorical theory of communication, the prince rhetorical analysis, rhetorical analysis example, a rhetorical analysis of rickwarrens preaching religion, faq about rhetorical essays.
31 Useful Rhetorical Devices
What is a rhetorical device and why are they used.
As with all fields of serious and complicated human endeavor (that can be considered variously as an art, a science, a profession, or a hobby), there is a technical vocabulary associated with writing. Rhetoric is the name for the study of writing or speaking as a means of communication or persuasion, and though a writer doesn't need to know the specific labels for certain writing techniques in order to use them effectively, it is sometimes helpful to have a handy taxonomy for the ways in which words and ideas are arranged. This can help to discuss and isolate ideas that might otherwise become abstract and confusing. As with the word rhetoric itself, many of these rhetorical devices come from Greek.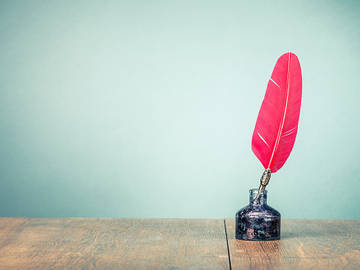 Ready, set, rhetoric.
The repetition of usually initial consonant sounds in two or more neighboring words or syllables
wild and woolly, threatening throngs
Syntactical inconsistency or incoherence within a sentence especially : a shift in an unfinished sentence from one syntactic construction to another
you really should have—well, what do you expect?
Repetition of a prominent and usually the last word in one phrase or clause at the beginning of the next
rely on his honor—honor such as his?
A literary technique that involves interruption of the chronological sequence of events by interjection of events or scenes of earlier occurrence : flashback
Repetition of a word or expression at the beginning of successive phrases, clauses, sentences, or verses especially for rhetorical or poetic effect
we cannot dedicate—we cannot consecrate—we cannot hallow—this ground
The repetition of a word within a phrase or sentence in which the second occurrence utilizes a different and sometimes contrary meaning from the first
we must all hang together or most assuredly we shall all hang separately
The usually ironic or humorous use of words in senses opposite to the generally accepted meanings
this giant of 3 feet 4 inches
The use of a proper name to designate a member of a class (such as a Solomon for a wise ruler) OR the use of an epithet or title in place of a proper name (such as the Bard for Shakespeare)
The raising of an issue by claiming not to mention it
we won't discuss his past crimes
An expression of real or pretended doubt or uncertainty especially for rhetorical effect
to be, or not to be: that is the question
Harshness in the sound of words or phrases
An inverted relationship between the syntactic elements of parallel phrases
working hard, or hardly working?
A disjunctive conclusion inferred from a single premise
gravitation may act without contact; therefore, either some force may act without contact or gravitation is not a force
The substitution of a disagreeable, offensive, or disparaging expression for an agreeable or inoffensive one
greasy spoon is a dysphemism for the word diner
Repetition of a word or expression at the end of successive phrases, clauses, sentences, or verses especially for rhetorical or poetic effect
of the people, by the people, for the people
Emphatic repetition [ this definition is taken from the 1934 edition of Webster's Unabridged dictionary ]
An interchange of two elements in a phrase or sentence from a more logical to a less logical relationship
you are lost to joy for joy is lost to you
A transposition or inversion of idiomatic word order
judge me by my size, do you?
Extravagant exaggeration
mile-high ice-cream cones
The putting or answering of an objection or argument against the speaker's contention [ this definition is taken from the 1934 edition of Webster's Unabridged dictionary ]
Understatement in which an affirmative is expressed by the negative of the contrary
not a bad singer
The presentation of a thing with underemphasis especially in order to achieve a greater effect : UNDERSTATEMENT
A figure of speech in which a word or phrase literally denoting one kind of object or idea is used in place of another to suggest a likeness or analogy between them ( Metaphor vs. Simile )
drowning in money
A figure of speech consisting of the use of the name of one thing for that of another of which it is an attribute or with which it is associated
crown as used in lands belonging to the crown
The naming of a thing or action by a vocal imitation of the sound associated with it
A combination of contradictory or incongruous words
cruel kindness
The use of more words than those necessary to denote mere sense : REDUNDANCY
I saw it with my own eyes
A figure of speech comparing two unlike things that is often introduced by "like" or "as"
cheeks like roses
The use of a word in the same grammatical relation to two adjacent words in the context with one literal and the other metaphorical in sense
she blew my nose and then she blew my mind
A figure of speech by which a part is put for the whole (such as fifty sail for fifty ships ), the whole for a part (such as society for high society ), the species for the genus (such as cutthroat for assassin ), the genus for the species (such as a creature for a man ), or the name of the material for the thing made (such as boards for stage )
The use of a word to modify or govern two or more words usually in such a manner that it applies to each in a different sense or makes sense with only one
opened the door and her heart to the homeless boy
MORE TO EXPLORE: Rhetorical Devices Used in Pop Songs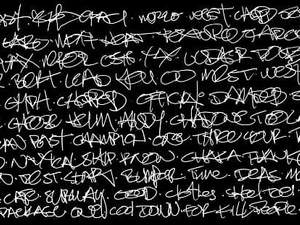 Some may be more useful than others.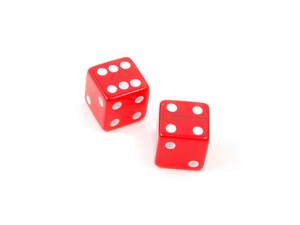 Feeling 'bumfuzzled' or have the 'collywobbles'?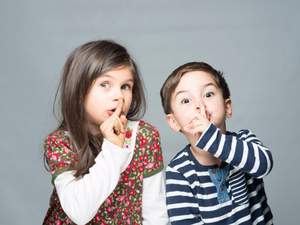 How every letter can be (annoyingly) silent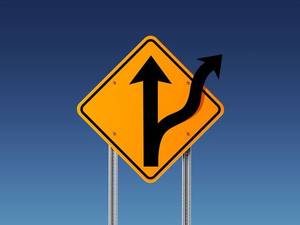 Helping you navigate the linguistic road ahead
Word of the Day
See Definitions and Examples »
Get Word of the Day daily email!
Subscribe to America's largest dictionary and get thousands more definitions and advanced search—ad free!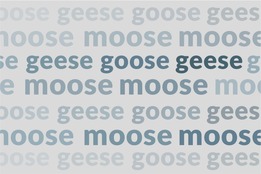 One goose, two geese. One moose, two... moose. Wh...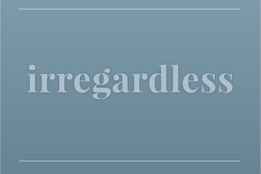 It is in fact a real word (but that doesn't mean ...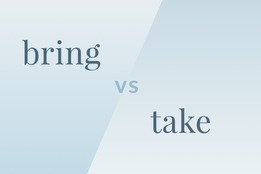 Both words imply motion, but the difference may b...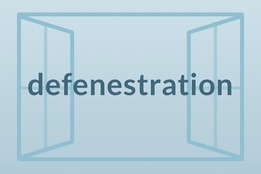 The fascinating story behind many people's favori...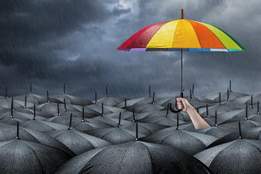 Can you handle the (barometric) pressure?
Take the quiz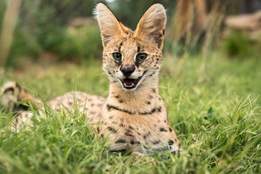 Who's who of the zoo crew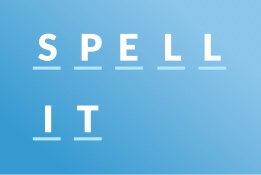 Hear a word and type it out. How many can you get...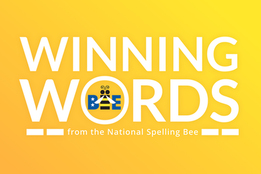 Can you outdo past winners of the National Spelli...
Pasco-Hernando State College
Rhetorical Modes; Review of Paragraphs
The Writing Process
Definition of a Paragraph
Parts of a Paragraph; Multi-Paragraph Documents
Unity and Coherence in Essays
Proving the Thesis/Critical Thinking
Appropriate Language
Rhetorical Modes as Types of Paragraphs
Narration is when an author writes as though telling a story.  This mode is used more often in fiction, but it can be used in academic essay writing when the best way to help prove the thesis is by relating a sequence of events.
Description/Definition/Exemplification, and Classification
These closely related modes use specific information about certain aspects of a thing, event, or situation. The terms speak for themselves.  Description uses details describing the thing, event, or situation. Definition defines it. Exemplification uses examples, and classification uses categories.
The rose was red. (description)
A rose is a flower with soft petals and a beautiful, brief bloom. (definition)
Roses comes in a variety of colors such as red, yellow, and white. (example)
Roses come in a variety of types including miniature, climbing, hybrid tea, and floribunda. (classification)
Compare/Contrast
Comparing and/or contrasting one thing, event, or situation is a helpful way to show what it is and isn't.  If someone were arguing that a particular type of sneaker was the best, it would be useful to compare to others for support, durability, and price.
Cause and/or Effect
This mode is useful in arguing for or again an action.  Showing the cause and/or effect of an action can be persuasive.  For example, if someone were arguing for an increase in the speed limit, statistics showing an increase in fatalities where limits are higher would be a persuasive argument.
Persuasion/Argumentation
In a sense, the ultimate intent of all communication is persuasion.  Argumentation is one way of talking about debate.  We think of arguing as what we do among friends or family members - and it is - but there is a formal way to argue to prove our point.  Actually, we can learn how to better have civil arguments which will be constructive.  In thinking about persuasion/argumentation as a rhetorical mode, it refers to a type of writing that is clearly arguing in support of a specific point.
A paragraph is a series of sentences on a particular point.
A paragraph should begin with a topic sentence which states that point.
Sentences with supporting details such as examples should follow.
A paragraph must have unity and coherence where the sentences smoothly and logically flow from one to the next and stay focused on supporting the topic sentence.
Transition words and phrases should be used to connect sentencs and paragraphs for unity and coherence
Paragraphs that are part of multi-paragraph documents serve specific functions
Special Types of Paragraphs in Business Letters and Inter-Office Memorandum
Special Types of Paragraphs in Informational Documents and Academic Essays
Rhetorical Modes can be used as types of paragraphs
Printer-friendly version

Short on time?
Essay Service Examples Politics Bill Clinton
Rhetorical Analysis of Bill Clinton's Speech
Topics: Bill Clinton President Rhetorical Strategies
This essay sample was donated by a student to help the academic community. Papers provided by EduBirdie writers usually outdo students' samples.
In this speech, 'If Martin Luther King Were to Appear', Bill Clinton is using a rhetorical question aimed at the American people to create the message that Americans in general have done a better job in treating people with equality, but if MLK were to return he'd overall still be disappointed with the current state America is in and how America still needs to change for the better. This speech was given to a group of 5,000 ministers but was aimed towards the American population. In this speech Bill Clinton uses the technique of anaphora a couple of times to make sure that he is emphasizing the point he is trying to make in his message. An example of this is: "So in this pulpit, on this day, let me ask all of you in your heart to say: we will…." (MacArthur, pg.498). As seen 'we will' is repeated many times as a sense of hope that America really can be changed for the better if everyone were to put an effort in.
Proper editing and formatting
Free revision, title page, and bibliography
Flexible prices and money-back guarantee
Another example: "You did a good job, he would say, voting and electing people…" (MacArthur, pg.494-495). In this quote he is again continuously repeating 'you did a good job' to reinforce the fact that the progress the US has made so far is could, but they could still do even better. Besides using repetition, he also uses Pathos a couple of times so he could maybe in a way connect emotionally to his audience. An example: "Told me a story of visiting the family of a young man who had been killed – eighteen years old…" (MacArthur, pg. 495). Bill thinks that through saying a sad story of how an innocent African American was killed due to ruthless racism it may make Americans see that there must be change for the better of their country.
Another example: "And two people were after him, and they chased him in the car, and they just kept shooting…" (MacArthur, pg.495-496). Right after Bill uses these two examples of pathos, he then tries to reinforce it by using ethos. "The other day on the front page of our paper, the nation's capital…" (MacArthur, pg.496). He is using this to try and sound fair to the American people and use the expertise he has. To top off this effort he uses logos through a fact he mentions, "more than 37,000 people die from gunshot wounds in this country every year". He is using this to try to convince the groups of people that mainly pay attention to facts. Bill Clinton was not successful in what he was trying to do looking at how many black people are being racially profiled by the police in this country I would say not. It was still a very bold move because he stood up against everyone else and he tried to solve an ongoing problem for good.
Our writers will provide you with an essay sample written from scratch: any topic, any deadline, any instructions.
Cite this Page
Get your paper done in as fast as 3 hours, 24/7.
Related essay Topics
Popular categories, most popular essays.
The United States of America is the world's most powerful and biggest economy. When President Trump replaced Barrack Obama as president of the world's most powerful nation, there was a lot of skepticism. However, one that Trump constantly preached during the campaign period was the American Agenda of putting America and Americans first. This agenda has truly worked for the treaty. The economy of the United States has been at its strongest point in recent years due to the Trump...
William Jefferson Blythe III, known to many today as Bill Clinton, was born August 19, 1946, in Hope, Arkansas. William was born to William Jefferson Blythe Junior and Virginia Cassidy. Before Virginia gave birth to her son, William, her husband died in a vehicle accident. A few years after her husband's death, Virginia married Roger Clinton, an abusive alcoholic who would become the stepfather of Bill Clinton. Bill Clinton was first introduced to politics in high school, where he was...
The one person in the United States that is always in the spotlight is the President of the United States of America. Being the president is a hard job, the stress can be overwhelming. The American people are constantly judging and watching every move that the president makes. Their opinions can be quite judgmental. Kids look up to the president and think of them as a role model. Also, the American people believe it is the job of the president...
George Washington
Thomas Jefferson
Each of the first five presidents had their successful moments and failures. George Washington had his good moments and his bad moments. He was the commander in chief of the continental army during the American revolution. He had many roles during the war. He gave his strategy of the war along with congress. He trained and organized the army and maintained the army's morale. In 1795, Washington had signed Jay's Treaty with Great Britain. This forbids the United States to...
Donald Trump is one of the most famous and prominent US Presidents. As a person, he has both strengths and weaknesses. In this essay, it is to them that I intend to turn my attention. Strengths of Donald Trump Riches. Donald Trump has entered the Forbes world positioning of extremely rich person and has been relied upon to claim resources and have a total asset over $3.1 billion. Point of fact regardless of whether he wasn't the leader of the...
Republican Party
Ronald Reagan
When Ronald Reagan was elected in 1980, there was no doubt that he would be an anti-choice president. Well, almost no doubt. In 1967, Ronald Reagan (the governor at the time) signed the California Therapeutic Abortion Law which "authorized California physicians to perform abortions in a hospital up to twenty-one (21) weeks in cases in which the pregnancy resulted from rape or incest or endangered the physical or mental health of the mother. In 1969, the California Supreme Court found...
Franklin D. Roosevelt was the only president elected to four terms and was related to many other presidents. Roosevelt was the thirty second president during the Great Depression and World War Two. He had great ideas to help the Great Depression, and many war strategies. Franklin D. Roosevelt was a brilliant person starting in his youth and personal life, his political career, until his death and memory. Roosevelt's early life was filled with adventure. Roosevelt was born on January 30,...
The election of 2016 was between Donald Trump and Hillary Clinton. This was the 58th American presidential election, and it took place on Tuesday, November 8, 2016. Both candidates were having conventions, trying to persuade the Americans, by telling them what they will do to make the United States great. In the end, Republican Donald Trump defeated Democrat Hillary Clinton. Trump won with his electoral votes at 304 and popular votes at 62,980,160. While, Hillary got 227 on electoral votes...
Donald Trump's presidential campaign certainly displays an aberration in post-1945 American history to a great extent. This is clearly demonstrated through Trump's deviation in handling racial, gender, and social issues incorporated into shaping US policies. Trump's nonconformities are clearly prominent through his handling of key issues in comparison to other influential prior presidents of the United States, such as Richard Nixon, Ronald Reagan, and Bill Clinton. Gender is a highly prevalent issue that clearly displays the differing approaches and perspectives...
Get original paper written according to your instructions
Save time for what matters most
Fair Use Policy
EduBirdie considers academic integrity to be the essential part of the learning process and does not support any violation of the academic standards. Should you have any questions regarding our Fair Use Policy or become aware of any violations, please do not hesitate to contact us via [email protected]

We are here 24/7 to write your paper in as fast as 3 hours.
Home — Essay Types — Rhetorical Essays
Rhetorical Essays Examples
David foster wallace's use of rhetoric in this is water.
In the text "This is Water" by David Foster Wallace although many people may seem to the center of the universe, Wallace guides them to be aware of the world around them. Wallace uses emotional and logical appeals in his main argument that people can…
Literary Analysis of Two Kinds by Amy Tan
Living up to parents' standards can be hard when they contradict with your own goals and aspirations. The short story, "Two Kinds", by Amy Tan, shows this struggle in first person narrative form, by focusing on the effects these kinds of conflicts can have on…
The Use of Pathos and Ethos in Obama's "A More Perfect Union" Speech
As President of the United States, you are expected to carry out a multitude of jobs and duties. Presidents are not only expected to lead the country and its people to succeed but also motivate and encourage them along the way. There are many ways…
Analysis of Kate Chopin's Irony
In most stories and poems, they tend to include irony. Irony plays a big role in stories, giving readers a gasp or a surprise for not expecting what is to come. Although there are many stories with irony in them, Kate Chopin's "The storm" and…
Feeling stressed about your essay?
Get professional help in 5 minutes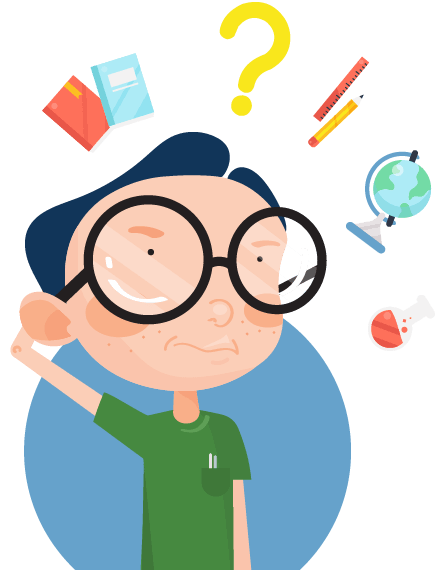 Irony As The Main Literary Device In Jane Austen's Pride And Prejudice
Irony as a literary device has been used in order to achieve a sense of reality within works of fiction. It can be seen a sort of contrast between the surface meaning of something that is said or done and the actual, underlying meaning of…
The Use of Metaphors in Barack Obama's Campaign Ad
This Obama Campaign ad, "The Choice" is a political advertisement that was paid for by "Obama for America" and authorized by President Barack Obama for the 2012 Presidential Campaign. This one-minute video was directed to the American voters regarding President Obama and United States Governor…
Literary Analysis of How It Feels to Be Colored Me by Zora Neale Hurston
The literary analysis I'm writing over is "How It Feels to Be Colored Me" by Zora Neale Hurston. She is an African American Modernist writer who conveyed a surprisingly positive, opportunistic, and realistic outlook on what it was like for her to live through racism….
Analysis Of Rhetorical Strategies In John Lennon's Song Imagine
"Imagine" presents the argument by Lennon that world peace is a necessity. This song has become a large part of pop culture, Lennon proves his argument through the use of several different examples of throughout history. He uses rhetorical strategies like ethos, pathos, and logos….
Analysis Of Rhetorical Strategies Used By John F. Kennedy In His Inaugural Speech
John F. Kennedy was the 35th president of the United States of America. He served for 2 years and on the day of his inauguration, he gave an inaugural speech in Washington D.C. In this speech, he used many rhetorical strategies to get his point,…
The Effectiveness Of The Rhetorical Strategies Used In "Our Own Warrior Princess" By Maureen Dowd
This essay is a rhetorical analysis of "Our Own Warrior Princess" and will explore the themes of the text, along with analyze how the article's rhetorical situation works. "Our Own Warrior Princess" by Maureen Dowd details the courage that Dowd's niece Jennifer showed pertaining to…
The most popular topics for Rhetorical Essays
The Yellow Wallpaper
The Ones Who Walk Away From Omelas
John F. Kennedy
Purple Hibiscus
Donald Trump
Barack Obama
Winston Churchill
William Shakespeare
To Kill a Mockingbird
Death of a Salesman
Lord of The Flies
Social Media
Advertisement
The Lottery
We use cookies to personalyze your web-site experience. By continuing we'll assume you board with our cookie policy .
We can help you get a better grade and deliver your task on time!
Instructions Followed To The Letter
Deadlines Met At Every Stage
Unique And Plagiarism Free

RESEARCH PAPERS AND ESSAYS
ESSAY TOPICS
PRESIDENTS OF THE UNITED STATES
Joseph Robinette Biden
Donald Trump
Barack Obama
States Ranked by Size & Population
States Ranked by Date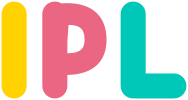 Examples Of Words And Behavior Rhetorical Analysis
Robophobia in brave new world.
As a result, Aldous Huxley disagreed with his colleagues; furthermore, their beliefs and actions horrified Huxley (Chapter). Not only did Huxley's written work named numerous problems like society's economic and leadership problems, but Brave New World also proclaimed the disrespect people gave towards one another. Examples that influenced Huxley are the Great Depression became the worst case of economic instability, and leaders like Karl Marx rose to power where he caused misery for millions. As a matter of fact, Brave New World can be interpreted as an autobiographical reflection of Huxley because themes reflect his own personal life (Chapter). Huxley writes John as a reflection of himself. While John takes on a persona of an outsider, this represents Huxley being an outcast in his own society. Members in Brave New World imitate the rejection reaction in modern society, and brings to fluorescence of the greediness in their actions. Furthermore, improvement in knowledge of scientific and technological discoveries benefits and punishes members witnessing the progression (Bear). Beneficial discoveries in Brave New World come to fluorescence when scientists eradicate disease. Discoveries created a punishing effect on the people when life spans become shorter because old age is discouraged. ))) In later generations, Huxley predicts a rise in power from a ruthless group who will bring disastrous ramification (Brave). Brave New World becomes Huxley's form of protest to educate the public of the impending future based on his
Elie Wiesel The Power Of Words
Words are the garb of people's thoughts. Words can be very powerful and influential both in the society and among people, because whether or not someone choose the right words could change someone's life forever. Brilliant examples of power of words took shape in world's history. A holocaust survivor, Elie Wiesel, who survived the concentration camp, wrote a book 'Night', as well as he introduced his acceptance speech to different people all around the world. He sought to restore the amicable and tolerate society where there is no place for such a word as 'hate'. Many resplendent rhetoians followed his example and introduced their own powerful speeches that still have an impact on us today. Words - are tremendously powerful things, they are not just letters written on a sheet of paper; they can
Examples Of Rhetorical Situation
When I first asked my parents for a phone, they said no, so I had to convice them why I needed one and what the benefit would be. I ended up convincing them to get me a phone, but I still had restrictions on what I could and couldn't do. This rhetorical situation appealed a lot to ethos because I was expalining to my parents why they should trust me with a phone.
The Book Thief Words Analysis
Words in The Book Thief demonstrates that words and language have immense power. Words can be used in a negative or positive ways. Hitler used words to spread propaganda in a fallacious way which led to deleterious human beings. The people (Germans) that lived during the war were credulous about what Hitler said therefore their life turned out to be debacle. Hitler used words to deceive and outsmart the others, he implanted words and images into the Jews heads to think a certain way(Zusak, Markus Frank. The Book Thief. MZ, 2005, p. 301. ). The author of The Book Thief , Markus Zusak demonstrates the idea that a person's survival or life may strongly depend on the power of words.
' Shooting An Elephant, And George Orwell's Literary Modernism
Literary modernism, starting in the late 19th and early 20th centuries, pushed to break the traditions of empiricism and fact-based writing. Modernist writers illustrated the idea that art doesn't need to represent reality and writers experimented with many techniques to reflect on their ideologies and moral conundrums. This bending of reality for the benefit of art and expression is evident in George Orwell's 1936 essay "Shooting an Elephant." Orwell's subject matters and stylistic techniques set his generation apart from writers such as Francis Bacon who essayed in a time where accuracy and Aristotelian logic held more weight than imagination. These differences can be revealed by comparing George Orwell's essay to Francis Bacon's 1597 essay, "Of Ambition."
The Power Of Words In Elie Wiesel's 'Night'
Words are the garb of people's thoughts. Words can be very powerful and influential both in the society and among people, because whether or not someone choose the right words could change someone's life forever. Brilliant examples of power of words took shape in world's history. A holocaust survivor, Elie Wiesel, who survived the concentration camp, wrote a book 'Night', as well as he introduced his acceptance speech to different people all around the world. He sought to restore the amicable and tolerate society where there is no place for such a word as 'hate'. Many resplendent rhetoians followed his example and introduced their own powerful speeches that still have an impact on us today. Words
Worksheet For Rhetorical Analysis
Thank you for meeting with us today. I made a folder within google drive to use as a resource to share information. In this folder you will find all the documents from today 's meeting. You will also find a spreadsheet for you to identify any current college and career courses offered within your district. Thank you again and feel free to email me if you have any
Example Of A Rhetorical Analysis Argument
As our final assignment for cornerstone we were tasked with revising our rhetorical analysis. I received a B, 81%, and by the end of my revisions have "A" quality work.
How To Read Literature Like A Professor By George Orwell
Many artists utilize their work to evoke emotion, push political agendas, and spark change. Thomas C. Foster wrote, in his book How to Read Literature Like a Professor, that "writers tend to be men and women who are interested in the world around them. That world contains many things, and on the level of society, part of what it contains is the political reality of the time…" (Foster 122). George Orwell, Aldous Huxley, and Ray Bradbury use their literary works to urge their audiences to be mindful of all-powerful states and rapidly advancing technology. Orwell's novel 1984 acts as a warning; "the warning is that unless the course of history changes, men all over the world will lose their most human qualities, will become soulless automatons, and will not even be aware of it" (Fromm 313). Huxley's
Rhetorical Analysis Examples
Rhetorical Analysis I alter use in the body paragraphs in order to show how Andy ( a lower class character) is an example of "heredity" since he takes over his late father's position at the coal mine. In other words, the way I use quotes in my Rhetorical Analysis demonstrate that I have learned to take in consideration all parts of the quotes.
The Book Thief The Power Of Words
The power of words is an extremely underestimated aspect of daily life. All humans use words to communicate with over 6,500 languages spoken all around the world. The power of words is easy to come by, but is very hard to master. Many world leaders have
How Is Diction Used In George Orwell's 1984?
George Orwell's 1984 created a society that created men that work like machines, this allows for anyone to be submitted to do the unthinkable. George Orwell captured this concept by forming unusually long sentences to give the audience a true understanding of how machine like the people of Oceania are by explaining ideas so in depth. Also the use of connotation and specific diction, gives the reader a chance to really see how different the views and responses of the people of Oceania are, compared to the views and responses today. Along with diction, connotation, and unusually long sentences, George Orwell utilized periodic sentences to help the audience understand how a character was feeling or describe a situation in 'layman's terms'
Example Of A Rhetorical Analysis Paper Example
My perspective on life can be illustrated by the positions I played in soccer growing up - striker and goalie. As a striker, I lead the way and scored the goals. As a goalie, I kept the team in check and made the saves. I did both those things on the field, I strive to embody them off of it. by debating the effectiveness of flamethrowers in a Zombie apocalypse. Immediately after teaching Sunday School every week, I take a group of five middle school boys from my church out to lunch. What transpires during these meetings is not only enlightening conversation about middle school topics of interest, Zombies and puberty, but my attempt to make a positive impact. Whether it's by consoling the kids amidst their parents' divorces, using my life
How Does Winston Churchill Use Pretentious Diction
Identified by George Orwell in Politics and the English Language, Churchill's speech uses pretentious diction in words in order to place a larger affect on his audience. George Orwell defines pretentious diction as words that are "used to dress up a simple statement and give an air of scientific impartiality to biased judgments" and the Prime Minister uses them to his advantage. With expressions such as "the dark and lamentable catalogue of human crime" is used to exploit the terrible misdeeds of Nazi Germany. "Dark and lamentable" are words to connote a mournful and distressed perception onto his crowd, an effect the offending party has shrouded the world in. Dressed up words such as these weigh heavily upon Churchill's audience and their vulnerable emotions in an ominous tone in order to deliver his
Differences In A Dystopian Society
A world denied of violence, judgement, and conflict. In that individuals initiate their own words, they find their superlative way of living in the ideal thought of religion, and the perfect government. Aldous Huxley's Brave New Worlds novel has several striking differences in today's society. These differences do not make our society into becoming like the World State. In this dystopian society the government gets the upper hand on everything. In Brave New World dystopian society, humans are genetically bred and are conditioned to serve a administering arrange. All freedom and liberty are lost, but the population does not seem to know that it is missing because they have never known freedom.
More about Examples Of Words And Behavior Rhetorical Analysis
Related topics.
Linguistics
English-language films
Module 2: Reading
Text: rhetorical modes.
We've been focusing on broad categories of reading materials so far: literature, journalism, textbooks, and academic writing. Since most of the reading (and writing!) you'll do throughout your college career falls into the "academic writing" category, this is a good point to slow down and examine the building blocks of academic writing more closely.
Rhetoric is the study of writing, so the basic types of academic writing are referred to as rhetorical modes . Let's look at 10 of the most common types.
1. Narration
The purpose of narration is to tell a story or relate an event. Narration is an especially useful tool for sequencing or putting details and information into some kind of logical order, usually chronological.
Literature uses narration heavily, but it also can be useful in academic writing for strong impact.
An academic essay about the impact of lead in the drinking water in Flint, Michigan, for instance, might include a narrative section that tells the story of one particular family that's been impacted. This will help illustrate the broader impacts on the community.
2. Description
The purpose of description is to re-create, invent, or visually present a person, place, event, or action so that the reader can picture that which is being described. It is heavily based on sensory details : what we experience through our five senses.
Description is very useful in writing of all types.
We've been looking at examples so far, with the lead in the water of Flint, Michigan. An exemplification essay extends this idea even further: it carries one or more examples into great detail, in order to show the details of a complex problem in a way that's easy for readers to understand.
4. Definition
In the vocabulary section we talked about word definitions in great detail. A definition essay takes the concept of "definition" more broadly, moving beyond a dictionary definition to examine a word or concept as we actually use and understand it.
5. Process Analysis
Analyzing a process can also be thought of as a "how-to" essay. Technical writing includes a lot of process analysis, for instance. Academic writing can incorporate process analysis to show how an existing problem came to be, or how it might be solved, by following a clear series of steps.
6. Division/Classification
A classification essay takes one large concept, and divides it into individual pieces. A nice result from this type of writing is that it helps the reader to understand a complex topic by focusing on its smaller parts. This is particularly useful when an author has a unique way of dividing up the concepts, to provide new insight into the ways it might be viewed.
7. Comparison/Contrast
Comparison focuses on similarities between things, and contrast focuses on their differences . We innately make comparisons all the time, and they appear in many kinds of writings. The goal of comparison and contrast in academic essays is generally to show that one item is superior to another, based on a set of evaluations included as part of the writing.
8. Cause/Effect
If narration offers a sequence of events, cause/effect essays offer an explanation about why that sequence matters. Cause/effect writing is particularly powerful when the author can provide a cause/effect relationship that the reader wasn't expecting, and as a result see the situation in a new light.
9. Problem/Solution
This type of academic writing has two equally important tasks: clearly identifying a problem, and then providing a logical, practical solution for that problem. Establishing that a particular situation IS a problem can sometimes be a challenge–many readers might assume that a given situation is "just the way it is," for instance.
10. Argument & Persuasion
The purpose of argumentation (also called persuasive writing ) is to prove the validity of a point of view, by presenting sound reasoning to thoroughly convince the reader. These assume that the reader is initially uninformed about the topic, or holds a viewpoint that differs from the author's. The author's goal is to bring the reader around to his or her way of thinking on the matter.
As the examples of the Flint, Michigan drinking water situation show, there is a lot of overlap between the different rhetorical modes. Many academic essays combine two or more different rhetorical modes in one finished product. This leads to a rich reading experience.
Contribute!
Improve this page Learn More
Revision and Adaptation. Provided by : Lumen Learning. License : CC BY-SA: Attribution-ShareAlike
Flint water crisis examples. Provided by : Lumen Learning. License : CC BY: Attribution
Rhetorical Modes. Provided by : Wikipedia. Located at : https://en.wikipedia.org/wiki/Rhetorical_modes . License : CC BY-SA: Attribution-ShareAlike
College Essay Outline
Apa research paper outline • Research paper outline • How to write a term paper
Sunday, December 4, 2022
Essay modes.
WebRhetorical Modes. Rhetoric is the art of persuasion. Rhetorical modes are ways of using language with a specific focus. Narration, for example, tells a story or a sequence of WebApr 15,  · Communication There are other types of communication that are beyond the four basic types: face-to-face communication, spoken communications that is transmitted WebThe part I am going to cover is the transportation mode of Cycling and it benefits in reducing the congestion of traffic. The vastness of the Bay Area when taking into account needs
Rhetorical Modes as Types of Essays | Writing Center
Jump to navigation. Welcome Write Source users! Find modern updates to your favorite books and resources. Sign up or login to use the bookmarking feature, essay modes . Each mode has a number of forms of writing—specific documents that accomplish the purpose. The State Essay modes provide a way to evaluate your students' performance. Search Books Teacher's Guides Inside Writing Inside Grammar Student Models Minilessons Writing Topics. Assessment CCSS Correlations Newsletter Blog Infographics Videos FAQ. Essay modes are here Home FAQ Bookmark Sign up or login to use the bookmarking feature. What are the modes and forms of writing? Teacher Support: Click to find out more about this resource.
Mode: Personal Writing Narrative Essay modes Explanatory Writing Persuasive Essay modes Response to Literature Research Writing Creative Writing. Theme: Education Work Language. Standards Correlations: The State Standards provide a way to evaluate your students' performance. Related Resources All Resources Text Structures Revealed Caught in the Net Insects, insects everywhere Learning to ride a bike This person makes me laugh, essay modes . Units Writing Résumés and Cover Letters Practice Test for Reading and Writing Nonfiction Writing Narrative Arguments Inquire Online Elementary Classroom Set Inquire Online Elementary Classroom Set.
Books Write Away Teacher's Guide Write Away Write for College Teacher's Guide Write for College Write for Business. Explanatory Expository, essay modes . Persuasive Argument. Response to Literature.
how to write a 1500 word essay in 5 minutes (gamer mode engage)
Communication Modes ( Words) - blogger.com
WebNine modes of writing 1. 7 Steps to Effective Writing • Free Writing • Thesis Construction • Topic Sentences • Paragraph Development • 2. The Descriptive Essay DESCRIPTION WebApr 21,  · Here you'll find some commonly assigned essays; you can brush up on how to write them here. See the pull down menu on the Writing Modes Tab above for each WebRhetorical Modes. Rhetoric is the art of persuasion. Rhetorical modes are ways of using language with a specific focus. Narration, for example, tells a story or a sequence of
No comments:
Post a comment, beloved critical essays.
Beloved critical essays Beloved Essays Plot Overview Beloved begins in in Cincinnati, Ohio, where Sethe, a former slave, has been residin...
Contact Form
Write a rhetorical analysis of an example of arts writing. You choose the example.
Rhetorical analysis.
At least 900+ words/ 3+ pages Write a rhetorical analysis of an example of arts writing. You choose the example. You are not writing about the art, per se, but you are analyzing the writing approach from someone else who is writing about art.
You can write about whatever you want, within the following basic parameters:
Quick Links
Research Paper
Terms and Conditions
Use Our Writing Service
Our team has experienced writers that follow all the codes used in professionalism when writing academic essays. We focus our services on satisfied clients. Through critical attention to detail, our writers abide by all the instructions given by clients. Additionally, the paper format is done according to the dictates of the client in respect to the set academic style. We are proud of completing outstanding top-quality papers.