Have a language expert improve your writing
Check your paper for plagiarism in 10 minutes, generate your apa citations for free.
Knowledge Base
College essay
How to Write About Yourself in a College Essay | Examples
Published on September 21, 2021 by Kirsten Courault . Revised on July 22, 2022.
An insightful college admissions essay requires deep self-reflection, authenticity, and a balance between confidence and vulnerability. Your essay shouldn't just be a resume of your experiences; colleges are looking for a story that demonstrates your most important values and qualities.
To write about your achievements and qualities without sounding arrogant, use specific stories to illustrate them. You can also write about challenges you've faced or mistakes you've made to show vulnerability and personal growth.
Table of contents
Start with self-reflection, how to write about challenges and mistakes, how to write about your achievements and qualities, how to write about a cliché experience, frequently asked questions about college application essays.
Before you start writing, spend some time reflecting to identify your values and qualities. You should do a comprehensive brainstorming session, but here are a few questions to get you started:
What are three words your friends or family would use to describe you, and why would they choose them?
Whom do you admire most and why?
What are the top five things you are thankful for?
What has inspired your hobbies or future goals?
What are you most proud of? Ashamed of?
As you self-reflect, consider how your values and goals reflect your prospective university's program and culture, and brainstorm stories that demonstrate the fit between the two.
Writing about difficult experiences can be an effective way to show authenticity and create an emotional connection to the reader, but choose carefully which details to share, and aim to demonstrate how the experience helped you learn and grow.
Be vulnerable
It's not necessary to have a tragic story or a huge confession. But you should openly share your thoughts, feelings, and experiences to evoke an emotional response from the reader. Even a cliché or mundane topic can be made interesting with honest reflection. This honesty is a preface to self-reflection and insight in the essay's conclusion.
Don't overshare
With difficult topics, you shouldn't focus too much on negative aspects. Instead, use your challenging circumstances as a brief introduction to how you responded positively.
Share what you have learned
It's okay to include your failure or mistakes in your essay if you include a lesson learned. After telling a descriptive, honest story, you should explain what you learned and how you applied it to your life.
Prevent plagiarism. Run a free check.
While it's good to sell your strengths, you also don't want to come across as arrogant. Instead of just stating your extracurricular activities, achievements, or personal qualities, aim to discreetly incorporate them into your story.
Brag indirectly
Mention your extracurricular activities or awards in passing, not outright, to avoid sounding like you're bragging from a resume.
Use stories to prove your qualities
Even if you don't have any impressive academic achievements or extracurriculars, you can still demonstrate your academic or personal character. But you should use personal examples to provide proof. In other words, show evidence of your character instead of just telling.
Many high school students write about common topics such as sports, volunteer work, or their family. Your essay topic doesn't have to be groundbreaking, but do try to include unexpected personal details and your authentic voice to make your essay stand out .
To find an original angle, try these techniques:
Focus on a specific moment, and describe the scene using your five senses.
Mention objects that have special significance to you.
Instead of following a common story arc, include a surprising twist or insight.
Your unique voice can shed new perspective on a common human experience while also revealing your personality. When read out loud, the essay should sound like you are talking.
First, spend time reflecting on your core values and character . You can start with these questions:
However, you should do a comprehensive brainstorming session to fully understand your values. Also consider how your values and goals match your prospective university's program and culture. Then, brainstorm stories that illustrate the fit between the two.
When writing about yourself , including difficult experiences or failures can be a great way to show vulnerability and authenticity, but be careful not to overshare, and focus on showing how you matured from the experience.
Through specific stories, you can weave your achievements and qualities into your essay so that it doesn't seem like you're bragging from a resume.
Include specific, personal details and use your authentic voice to shed a new perspective on a common human experience.
Cite this Scribbr article
If you want to cite this source, you can copy and paste the citation or click the "Cite this Scribbr article" button to automatically add the citation to our free Citation Generator.
Courault, K. (2022, July 22). How to Write About Yourself in a College Essay | Examples. Scribbr. Retrieved March 1, 2023, from https://www.scribbr.com/college-essay/write-about-yourself/
Is this article helpful?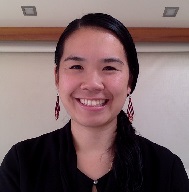 Kirsten Courault
Other students also liked, style and tone tips for your college essay | examples, what do colleges look for in an essay | examples & tips, how to make your college essay stand out | tips & examples.
Essays About Yourself for College: Top 5 Examples
Writing about yourself is crucial to get accepted to your preferred college. See our top essays about yourself for college examples, plus prompts to guide you.
Most colleges and universities in the US require incoming students to write essays as part of their college applications . Although the college committee decides what topic to write about, it's usually about yourself. It's a task many find daunting, especially since the challenge involves producing an essay that gets the committee's attention and convinces them of your future contribution to their educational institution.
Each committee has its criteria to follow. But mostly, they want to know about your life goals, achievements, passions, and your ability to influence others.
5 Essay Examples
1. Architecture Personal Statement by Thomas
2. Business Management Personal Statement by Iona
3. BA Geography Personal Statement by Amelia
4. Piece by Piece: Building My Reality by Matthew Giuttari
5. College Admissions Essay by Anonymous on AdmissionEssays.Com
7 Prompts for Essays About Yourself for College
1. architecture personal statement by thomas.
"I would love to pursue a career in Architecture because it will allow me to bring together all of my strengths; determination and a growth mindset, enthusiasm and a positive attitude, creativity and a fascination for the field of art. Studying Architecture is a prospect that I am looking forward to and I am very excited for the wide array of career opportunities that this course will offer me."
Thomas is one of the few keen on pursuing designing for his professional career. After working at a leading architectural firm, he decided to study architecture. He shares how he gained valuable knowledge and had the opportunity to familiarize himself with professional software such as ArchiCAD , where he could demonstrate his design skills.
He adds the other experiences that pushed him to follow his dreams, including a trip to London that allowed him to appreciate architecture from a new perspective. He mentions how these experiences taught him many skills, such as balancing work and studies, work efficiency, communication, and teamwork. Thomas concludes his essay by saying he hopes to be someone who will design a building that will stop, impress, and influence people with the beauty of architecture.
2. Business Management Personal Statement by Iona
"My enthusiasm for Human Resources stemmed from a key moment when my father decided to take a different direction in the business which caused upset within the work force. Watching the outcomes of the steps he took to satisfy the employees strengthened my decision to study Human Resource Management at university level."
Iona's family background and encounters taught her various lessons that motivated her to study HRM. She notes how she educated herself on the common HR department problems and practices of foreign businesses, specifically German and British companies. Her volunteering also helped her learn the importance of proper communication between associates. Iona believes that knowing the basics of business management and acquiring essential skills will give her a solid foundation to achieve her dreams.
3. BA Geography Personal Statement by Amelia
"As soon as our plane began to descend, I was astonished by the diverse landscape below me. An abundance of questions burst into my mind: how was this desert-like island created? What causes the waves here to be so powerful? Who would live in a place like this?"
Amelia recounts her trip to Cape Verde Islands at 11 years old and how she observed volcanoes and different cultures. The many questions that travel left her with motivated her to study geography.
Schooling and fieldwork deepen her geographical understanding, such as the economic impacts of disasters, understanding glaciers, and measuring drumlins and soils. Amelia listens to Prof. Yadvinder Malhi's podcast and reads magazines' geographical sections to broaden her knowledge and inspire her more.
4. Piece by Piece: Building My Reality by Matthew Giuttari
"My worn, but comfortable bedroom floor had become my safe haven for letting my mind wander and to create sculptures I would have never thought of if it hadn't been for my obsession with those miniscule, plastic blocks. I hadn't usually been the most creative, artistic person; however, when I sat down in my room next to my collection and freed my mind, I suddenly become an artist of my own definition."
Guittari's essay describes his artistic progression from obsessing over Legos to discovering his talent, interest, and passion for ceramics and sculpting. He has been building Legos since he was a child because he enjoys the challenge, and it relieves him of stress. Legos taught him many things, including asking for help when he struggled.
Now that Guittari is older and focused on making ceramic sculptures, he still thanks Legos for fueling his curiosity, creativity, and optimism. He believes his imagination will lead him to create new and unique sculptures.
5. College Admissions Essay by Anonymous on AdmissionEssays.Com
"On the surface, I think I am like most young and modern American women: I take school seriously, I have dreams and goals for the future that I am determined to make happen, and I don't expect anyone to do the hard work for me."
Because the author is from a divorced family and is interested in the country's legal system, she wants to pursue a career in law, specifically family court. She lists her best qualities in her essay, such as being responsible, compassionate, and having a unique mindset of doing things that will improve her skills more than others usually do.
Check out our guide packed full of transition words for essays .
1. What Can I Contribute to the University?
Briefly introduce your hobbies, talents, and educational level for this prompt. Then, discuss what you will contribute to the university once they accept you. When answering the question prompt, avoid giving answers that the school committee will see on your transcripts or application form. Write something that will grab their attention and stay in their minds.
2. I Chose This University Because …
Writing college essays about yourself is vital as it is a chance to show the committee who you really are, not just what's written in your school records. They can also gauge how interested you are in their university through your writing. Use this prompt to identify and explain your motives for enrolling at that particular institution and what makes them stand out to you. Tell them what programs you think will help you develop the knowledge and skills that will enable you to achieve success in life.
3. Why I Choose This Course
With so many options, choosing a course to take can be easier than selecting a college to attend. Explain in your essay how you picked your course, write what it is, and discuss the steps and factors you considered in the decision-making process. At the end of your essay, include the facilities the institution has to aid you in completing your degree and developing the skills you will need in your future career.
4. The Person That Inspires My Professional Goals
People like Martin Luther King Jr . inspire many to chase their dreams and do incredible things. If you have someone who inspires you to study hard and graduate, use this prompt to write about them. Talk about how this person influenced you and why you want to be like them.
5. My Unique Qualities
Acknowledge your unique qualities and how they matter in the career you choose. These characteristics should align with the college or university's aspirations. For example, you have a talent for singing and have a perfect pitch, so you are well suited to take a vocal arts course at Julliard.
6. How High School Has Prepared Me for College
To demonstrate your passion for a specific field, identify your activities during high school that will assist you in having a successful college or university life. These activities should contribute to your aptitude to excel in your chosen career. For instance, if you're a part of the newspaper team in your high school, then it's justifiable to take a bachelor's degree in Journalism.
7. My Challenges and Achievements
An important part of writing an essay about yourself for college is making the readers feel closer to you. To achieve this, share the obstacles you had to jump over and the triumphs that led you to get the opportunity of attending a college or university. Share your personal growth and how these experiences will help you be a great student at the institution.
If you're looking for the latest grammar software for your essay, read our article about AI grammar checkers .
Join over 15,000 writers today
Get a FREE book of writing prompts and learn how to make more money from your writing.
Success! Now check your email to claim your prompts.
There was an error submitting your subscription. Please try again.
Maria Caballero is a freelance writer who has been writing since high school. She believes that to be a writer doesn't only refer to excellent syntax and semantics but also knowing how to weave words together to communicate to any reader effectively.
View all posts
Personal Essay Examples About Yourself
There are times where you want to prove yourself and write an essay about yourself. Well, we've got you covered! Check out the already written essays below and use them as a guide to writing your own!
Essay About Myself Helps You To Establish Your Personality And Connect With An Audience
Describing yourself could be a challenging task, but when it comes to an assignment, you can't skip it. So, are currently dealing with an essay that requires you to describe yourself? Are you finding it challenging to do so? If so, we are here to help. We understand how normal it is to go blank when asked about describing oneself. And, if you're a student, the pressure to do so could be immense. It is because you know the reader would be marking your write-up rather than reading it for fun. The pressure to write better and follow the right structure can be overwhelming. It can end up making you freeze or feel you're not good enough. However, the reality is otherwise. Here are a few things you can do to avoid being in that situation:
Brainstorm key information and personality traits or personal experiences that you would want to share.
Outline your essay before you start writing the draft.
Make sure your draft is divided into logical paragraphs that are well-connected.
Make sure your introduction is engaging enough to hook the reader.
Make sure you conclude your essay that wraps up everything you wrote in the body.
Make sure you have a unique voice in your writing by using the relevant vocabulary and letting the reader feel your feelings.
Following these simple steps will ensure you create an essay that leaves an impression.
Besides, if you're confused about what to include in your personal essay, here are a few suggestions:
You can talk about your personality.
You can talk about your student life or personal life.
You can include specific experiences or incidents to back up your claims about your personality.
Short Essay Sample About Yourself
Still confused? Here is a short sample essay to help you grab the idea if you've been asked to describe yourself in an essay:
Describing myself is one of the toughest tasks to do, but it's fascinating too, to put it to words. I believe our traits – be they positive or negative – make us the person we are to the world. When it comes to my personality, people can have different opinions because they see what they want to see in me, and that's okay. So, I would describe myself from the paradigm I see myself from in different aspects.
Related: Where Can I Buy University Essays From
As a person, I believe life is an art, and I am the artist of my life. I try to keep it full of colors and as cheerful as possible no matter what life throws at me. I am an enthusiast and a person full of curiosity. Curious to know what life is all about and what it holds in the future.
I like to keep a smile on my face no matter what I am going through, and that smile keeps me going. Besides, I was brought up in a multicultural community. Therefore, I am an extrovert, and I like to meet people, I love to experience their lives, cultures, and traditions, which makes me happy and cheerful.
Moreover, I am reliable but very short-tempered. I lose my calm if not understood properly. I get very irritated internally, but that doesn't show in my behavior. However, I would like to change this character trait a little because my friends and dear ones often do not notice that I have some troubles. Thus, they do not offer help when I need it.
Good or bad, This is me, trying to contemplate the world as it is, revealing its true colors. I believe life is a gift, and it should be treated like one, with love, care, and respect.
Long Essay Example on "Describe Yourself "
Below is one more example to help you understand the idea of personal essays better.
Related: What Is The Best Website To Buy Essays
"Tell something about yourself?" It could be one of the toughest questions when asked impulsively. However, people who like sharing their achievements and personal life with others may find it another opportunity to reveal their unique traits. But with me, the case is quite the opposite. Talking about myself has never been my thing. Yet, I would still try to describe myself in the best way I can. I would like to start with my background and then move to how I am as a student and then how I am inside and how the world sees me.
The first thing that I would like to write to introduce myself is that I am nothing but just a unique kind of 'substance' made up of hydrogen, carbon, nitrogen, and oxygen, trying to leave a positive mark in the world. In the effort to do so, I have been continuously changing qualitatively. Being an only child raised by a single mother, I have had quite a rough childhood. Giving up on my aspirations and wishes was a normal part of my life. Living with limited luxuries and growing up without a father and siblings has a massive role in my personality today. I know how it is like not to have someone to hear you out when you come back home after a terrible day at school. Hence, I always try to be an ear to my friends and make them feel better.
However, I never let my financial constraints and not-so-easy family life get in the way of my academic goals. On the contrary, I have always been keen to learn new things and achieve good grades. As a result, I successfully managed to land in my dream college, that too on scholarship. Getting into college on scholarship was one of my biggest dreams as well as a major goal. Besides, it gave me a chance to make my mother proud of me. Making her a proud mother has always been my dream, and I can't be happier to achieve some aspect of that dream.
Lastly, I would like to tell you that I may seem like a bright student who is confident and arrogant. But, in actuality, it is the opposite. I am a person that has to deal with social anxiety every day, which means I have to struggle a lot to make new friends, attend social events, and give presentations. I never tend to initiate a conversation or say enough to keep the conversation going with many people I don't know. This may give them the impression that I am an arrogant teen. But, from the inside, I am as humble as a dove. I can never say no to anyone, and I can never ignore someone who needs help. I am as fragile as glass. My confidence level can go to zero on one uncomfortable remark.
All in all, this is precisely who I am as a person. And, I believe my experiences and relationships with others have a great role in making me what I am today. After all, humans are social animals. So, no matter how introverted or timid I am, I still need real connections that help me experience life at its best.
Essay on Myself
Describing others is a very easy task because you notice a lot of things in them, although a lot of things have to be taken care when describing myself.
When I have to describe myself in this essay, I have to be generous rather than being genuine as well as egoistic.
It should be in such a way that you only describe things that others find important without telling you too much about yourself or your family.
You can highlight some of your achievements, hobbies and things that thrill you.
Short Essay on Myself 100 words:
I am Shubham Mehta, I live in New Panchavati Colony Muzaffarnagar, study in 5th standard and my school is in New Era Muzaffarnagar.
I am very punctual and want to do all my work at the right time. I like to eat plain and healthy food.
I enjoy dancing, reading books, playing badminton and cooking in my spare time. I never leave my classes and also attend every class. I go to school daily in proper uniform.
I do well in exams whether main or class tests. I have many friends but Pallavi is my best friend.
Myself Essay 150 words:
There are many people in the world who have different personalities. It is the personality that makes everyone different and different from others.
We can never see two people of the same personality. It never changes and determines the quality of a person.
I am very specific in this world and have a unique personality compared to others. I am a very responsible and sympathetic person.
I always help others and try my best to solve their problems. I am self-centered, there is no enemy in this world.
I always talk to others very happily with a smiling face. I am a very simple student in my school and attend every class.
I do my homework very well on a daily basis and study well every day from 10 am to 4 am.
I always pay attention to my studies and inspire my friends to focus on my studies.
Essay on Myself 200 words:
My name is Archana Mishra but I am usually called by pet name Gudiya. I am 12 years old, studying in 7th standard.
I am the second child of my parents and have an elder brother. I live in a joint family with my uncle, grandparents and cousins ​​in the same large house.
We love each other very much and are connected to grandparents. I have a group of friends but Sanika is my best and true friend.
I can share anything with him and that too we study in the same school but in different classes. I love telling jokes to my friends in the bus after school time.
I have a unique family. All my family members are broad and open minded. They always encourage me to do well in every field.
They never pull me back and always inspire me. I am very happy to be born in this family.
My family is a cross-cultural extended family where my uncles, aunts, grandparents, cousins, etc. live together.
I have a great time with my family as we celebrate each festival together. I help the other children of the family to do household chores every day.
Myself Essay 250 words:
My name is Rani but my pet name is Sara. My parents and grandparents usually call me by my pet name. My parents are very conscious of my health.
They wake me up every morning at 5 am and ask me to do all the daily routines. My mother gives me an apple every morning and has a healthy breakfast after an hour.
I go to school at the right time via the school bus. I am never gets late my school starts at 8 am and ends at 2 pm.
My mother gives me healthy fruits for breakfast and healthy food during lunch. I study in 8th grade. Shivaji Maharaja Junior Public School is the name of my school.
I am 13 years old and live in Ghaziabad with my parents. I joined dance and piano classes because I love to learn dance and piano.
I thoroughly enjoy my school time at home with my friends and my loving parents and grandparents. I have decent neighbors, they understand each other and never quarrel.
I love picnics very much and we plan picnics all winter and summer holidays. I am a very good student in my school.
I participate in all the extracurricular activities of the schools and perform well. I am very good in academic and sports activities.
My school has a large garden and a large playground provides all facilities for sports. My school has a healthy, nice and peaceful environment.
Essay on Myself 300 words:
My name is Sunil; I study in class 9th in Delhi. I am a self-motivated student always like to inspire my school friends and help them in their hard times.
I am a bright student in my school and do well in academic and sports activities. I am able to perform well in any stressful situation.
I am a very skilled and knowledgeable student in my school, study very hard for long periods. I never left my housework and class work incomplete and preferred to finish before bed.
My teachers like me a lot because of my goodness and punctuality. I never get tired and work hard because my parents always take care of me, they are always conscious of my health and diet.
Due to my academic tenure, I always get good marks and grades. I am a merit scholarship holder in my school.
I learn computers very well in my school and know everything about computers. I do everything according to my organized work.
I never escape from any of my tasks whether at home or at school. I always respect my parents and help my mother in her household tasks and my father in his office projects.
I share my mother's compliment and recipes. I always keep my room clean and decorate every Sunday attractively.
I understand all my responsibilities towards myself and my family well. I always try to please my friends and classmates through my interesting jokes and good conversation.
I am always ready to offer advice and suggestions to get them out of their difficulties. I am very sympathetic to the girl and try to support old people and children in my colony or on the way.
Myself Essay 400 words:
I am the loving boy of my loving parents. I am 14 years old and studying in class 8, my name is Suresh Raina.
I study at Ryan Public School in Ghaziabad. My grandfather likes to call me Guddu and always takes me out in the morning and evening for a walk.
I live with my family in Rajnagar Colony in Ghaziabad.
I go to school with my school bus at 7 in the morning and come home at 2 in the afternoon.
I like to go to school in proper uniform. When I come to my class, I say good morning to my class teacher.
I enjoy the bus and lunch with my school friends. I always participate in sports activities and other extra-curricular activities.
My school organizes inter-school competitions every six months, in which I participate. I always get first rank in every competition.
To increase my awareness and knowledge, my school celebrates all the important events of the year like Independence Day, Republic Day, Christmas, 2 October, Mother's Day, Teachers' Day etc.
We are advised by our classroom teacher to participate in cultural activities while celebrating any event. I usually participate in poetry recitation or speech recitation.
I also like to dance but do not feel so comfortable dancing in the event celebrations. However, I attend the dance at the annual ceremony which is celebrated every year in the month of November.
My parents are also invited to the annual school ceremony, they take me on a picnic or long tour every holiday in winter or summer season.
I live in a very good society where some programs are organized from time to time to raise awareness among common people about social issues.
My father always takes me with him to participate in such programs.
My mother always teaches me about ethics and custom to make me a good citizen of India. I always keep my study room and bedroom neat and clean.
RELATED ESSAYS:
MY SCHOOL ESSAY | MY FAMILY ESSAY | MY BEST FRIEND ESSAY
In this Myself Essay, i describe that always take care of my hygiene and wash my hands thoroughly with soap before and after eating food.
My mom and dad love me very much and take care of my every choice and dislike. I like to play Ludo or Carrom with my parents whenever they are free.
• Section Under Essays
Gupshups is the place to find the most inspirational & motivation quotes, essay, speechs & lot more.
1 thought on "Essay on Myself"
Leave a comment cancel reply.
Save my name, email, and website in this browser for the next time I comment.
Me, Myself, and I: How to Describe Yourself in College Application Essays
A Student's College Application Essay Is One Of Their Best Opportunities To Stand Out…
After all, a well-written personal statement can be the difference between acceptance or receiving a waitlist letter. Often, the best essays are those that go into detail about the student themselves. A descriptive essay that shows how a student's personal hobbies, interests, values, and career goals interconnect goes much farther than just a list of their extracurricular activities.
However, many students find it difficult to break the habit of being humble and write about themselves. In this article, we cover five different ways students can reframe the challenge of writing about themselves to make their college essays feel more personal.
The Importance Of Sharing Your Story
With over 3 million students expected to graduate from high school this year , the pool of college applicants will continue to grow. Because of this, colleges are increasingly seeking ways to adapt the college admission process to allow students the opportunity to share their unique stories.
Across the country, from small liberal arts colleges to leading research universities, schools are increasingly moving in the direction of a holistic admission process . A holistic approach to college admissions goes beyond a student's test scores and grade point averages to take into account all that a student achieves inside and outside of school.
Because of this shift in approach, it's never been more necessary for students to share their personal stories however they can in their college application. Most often, students are given the opportunity through essay prompts that ask questions about the student's views, values, or interests as they relate to the institution.
While many students find these prompts uncomfortable, they are one of the only ways students can take control of the application process by choosing to put themselves in the spotlight. The person who reads a student's college application and personal statement has no idea who they are; it's up to each student to leave them with a good first impression.
5 Tips For Writing About Yourself On College Applications
Show personal depth.
While students may be tempted to state just the facts of their background, encourage depth and description in their application. A holistic admissions process loves to see students with interests that interconnect, especially when provided with a record of extracurricular involvement to back it up . Providing detail gives the reader the context they'll need to get a clear picture of the student.
In other words, students shouldn't be afraid to nerd out and get passionate! If their interest in political activism is driven by the field they're most interested in studying, such as climate science, encourage them to work all aspects of their character into their application. Same with art, social justice, psychology, and more! Colleges provide students with essay prompts that invite them to get personal for a reason - they love the inside look at what qualities your student will bring to their campus.
However, students should be careful to not merely rewrite a list of accomplishments, extracurriculars, or commitments that can be found elsewhere on their college applications. A student's personal essay can lean on these parts of the application by focusing on the most important accomplishments rather than trying to list all of them within a small word count limit.
DESCRIBE YOUR BACKGROUND
Today, it's possible for students from all walks of life to attend college, each bringing their own unique perspective and background to create more diverse campuses than ever . As this diversity is continually being recognized as a driver of innovation and equality, colleges are giving applicants more chances than ever to describe their background and what factors have shaped them into the person they are today.
Therefore, if there's a unique aspect of your student's background that you believe is worth highlighting in their college application, don't hesitate! Colleges are eager to hear from applicants with experiences during their upbringing that reveal grit, determination, or ambition.
MAKE USE OF STORIES
To this end, students should make use of stories in their personal statements, if given a prompt where a story would make sense. Past experiences that show personal growth, dedication to values or ethics, or willingness to reach out and help those in need can all do more to tell a college about an applicant's potential as a student than a grade point average ever could.
Shockingly, sometimes the most powerful stories to tell in a personal statement are those where a student has failed, lost, or made a mistake. In these stories, students are not only given the opportunity to display humility and the capability for growth, but also many other soft skills often associated with success in higher education.
Even if the essay prompt doesn't invite your student to share a story, look for ways to naturally incorporate small anecdotes. Past experiences and stories, even summarized in a few sentences, can add a personal touch to an essay that college admissions officials will notice.
CONNECT TO THE SCHOOL
Students should always aim to be truthful in their college applications and should avoid making themselves seem more connected to the college they apply to than they really are. However, if a student's interests, values, or experiences align with a college's, then making an effort to genuinely connect with the school in their college essay can give students an edge.
For example, a student with a nearly life-long passion for debate would be well served to mention it when applying for a school where their debate team has received national recognition.
Additionally, if your child has had positive experiences with a school, whether through official programs or interactions with current students or alumni, a brief mention of this can work well in their college essay. When a student is unsure of how to answer "why this college" essay prompts , this tactic can be a great way to bridge the gap between what first drew a student toward a school and what convinced them to apply.
ASK FOR AN OUTSIDE OPINION
If your student finds themselves struggling to weave their personal story into the essay prompt, one way to spark ideas is to ask a trusted outsider for help. From a counselor to a teacher or fellow student, chances are your student will know someone who is willing to give them an idea of how they'd describe them to others. These outside looks will do wonders for your child's confidence, creativity, and perspective when it comes to writing their "me, myself, and I" personal statement.
Depending on who your student asks, they may even be reminded of past experiences where they showed personal growth, committed to their values, or helped someone in need. Hearing stories from a different perspective may make it easier to write about them in a way that doesn't feel self-aggrandizing. If they've already written a rough first draft of the story, their helper may be able to fill in details that add strength to the essay.
Make Your Personal Statement Personal
Many students struggle with the idea of writing about themselves. However, the perception that describing your past or telling a meaningful story about yourself is "bragging" couldn't be further from the truth. Colleges are eager to hear stories that give insight into who a student is beyond their grades and test scores, and students would be wise to take advantage of the opportunities to do so. Yet, even the most accomplished adults struggle with describing themselves and their own accomplishments. It can be difficult to sell yourself, no matter how much value you bring to the table!
If your student is having a difficult time portraying themselves in their college application, we'd love to hear from you and see where our WeAdmit counselors can help. Our counselors are experienced in helping guide students toward submitting the best possible college applications, exploring all their options, and putting their best first impression forward. We would love to hear from you and see how our team can help your student get into their dream college!
Related Posts .
7 tips: how to write an email to a college admissions office.
Emailing a college admissions office is no time for spelling errors or etiquette mistakes - this guide and sample email will keep your college emails professional and on point.
2021-2022 SAT Score Release Dates
Check WeAdmit's 2021 and 2022 SAT calendar for a full list of test dates and SAT score release dates.
When do ACT scores come out? ACT test score release calendar
Wondering when ACT scores come out? WeAdmit's ACT calendar will help you plan ahead and stay organized.
Need more Information?
Gain all the information you need by getting in touch with our admissions team or booking a free 30-minute counseling session.
Get in touch!

College Essay 24/7 service
A task of writing college essay seems quite complicated from the first sight. A person who wants to be phone a student should offer the committee a unique piece of writing, made according to the structure and format, containing interesting thoughts and fresh ideas. Many of young people start working on it with huge enthusiasm, which is fading slowly but surely. The task of making a really worthy essay seems impossible to complete, and somehow a person find himself typing " write my essay for me ".
The common failures found in essays are:
wrong format and lengt;
absence of good ideas;
description of life or academic achievements;
spelling or grammar mistakes;
abstract narrative.
The main goal is to win the heart of reader. And that's how essay writer can be helpful. He is a professional with skill is allowing him to create a structured work with all necessary elements. Some of them work as freelancers but mostly they are united to perform tasks via essay writing service . Getting papers with their help is a chance to win a place in college of your dream!
How to use essay writing service
When you go on the Internet in search of professional essay help , keep in mind the following features:
time required to finish the task;
There's no such a person a unique writer. No matter how huge experience of performer is, he cannot multitask or be Jack of all trades. Best essay writing service would assign a writer with certain knowledge and experience to your task, after thoroughly reading it.
Another way to get an excellent result is to give essay rewriter a paper containing your raw ideas and thoughts. He will be able to shape them up and make them look better. A smooth narrative made by an expert might change the initial paper completely. As a result, you'll happily saying and knowing "It was me who actually made it! I could write my essay".
What to do after getting file
Relying on special service fully is a bold move. Before sending essay to admission committee be sure to follow some simple steps: check the format and read the work. You need to have a basic understanding of what is written there. If necessary, don't be lazy to search for names and notions you're not acquainted with. If possible, read to your parents and friends, try to get a feedback.
College-Conservatory of Music
Faculty Staff
Opera and Voice
Electronic Media Production
Experience-based Learning
Musical Theatre
Student Experience
Next Lives Here
Theatre Design and Production
Arts & Culture
Lighting Design and Technology
Sound Design
Technical Production
Stage Management
Related Stories
Uc communiversity underway with new winter classes in....
February 1, 2021
UC Communiversity Winter term moves from online classes in January to in-person in February.
Current State of Ohio Vaccine Planning
Message to faculty and staff
CCM's streaming concert series continues on Feb. 12
Event: February 12, 2021 7:30 PM
Arts lovers from around the world are invited to tune in to the next episode of CCMONSTAGE Online at 7:30 p.m. EST on Friday, Feb. 12, 2021. The premiere will stream simultaneously on CCM's homepage, YouTube channel and Facebook page. Titled Joining Hands, this 30-minute-long virtual concert features CCM string quartet-in-residence the Ariel Quartet collaborating with master's degree students Cristian Diaz and Denielle Wilson, who are also both second-year participants in CCM's innovative Diversity Fellowship initiative with the Cincinnati Symphony Orchestra.
Canopy & Canvas
Shuttle Tracker
Bearcats Landing
Maps & Directions
Governance & Policies
Events Calendar
Alerts | Clery and HEOA Notice | Notice of Non-Discrimination | eAccessibility Concern | Privacy Statement | Copyright Information
© 2021 myessaywriterkos.com
myessaywriterkos.com 2600 Clifton Ave. Cincinnati, OH 45220 513-556-0000
Words with Friends Cheat
Wordle Solver
Word Unscrambler
Scrabble Dictionary
Anagram Solver
Wordscapes Answers
Make Our Dictionary Yours
Sign up for our weekly newsletters and get:
Grammar and writing tips
Fun language articles
#WordOfTheDay and quizzes
By signing in, you agree to our Terms and Conditions and Privacy Policy .
We'll see you in your inbox soon.
"Tell Me About Yourself" Examples for College Students
Don't let the inevitable, open-ended question at your college or internship interview fill you with dread. These creative and unique "tell me about yourself" examples will help you demonstrate your motivations and background in a way that'll wow when it really matters.
Know Your Goal Before You Answer
The most powerful and successful answers to the "tell me about yourself" question are closely related to your end goal and the goal of the person interviewing you. The first step is to consider what you want. Are you trying to get into a graduate or undergraduate program? Are you trying to land a great internship? What does the person interviewing you want to see?
Then, think about your personal history and your strengths . How do those fit with the goals you just considered? Closely connecting your answer to those goals gives you a strong advantage, as you can see in these examples.
Graduate School Applicant Example
I've always loved the Victorian period in English literature. Even as a kid, Dickens captured my imagination more thoroughly than the Harry Potter stories or anything else. As an undergraduate at Northwestern University, I studied English with a concentration on Victorian fiction. Now, I hope to continue exploring this fundamentally important literary period as a graduate student.
Internship Interview Example
I'm a senior at Michigan Technological University, majoring in biomedical engineering. Ever since I was a kid, I've wanted to work in the field of prosthetics. I saw first-hand how a prosthetic limb helped give my best friend a normal teenage life, and I've always wanted to be a part of that process. I'm drawn to prosthetic design and research, which is why I'm so excited to learn more about the internship your company is offering.
Make It Memorable
You'll have about two minutes to answer the "tell me about yourself" question. So, think of this as your " elevator pitch ." You need to cover the basics, but it's even more important to make it memorable. You want the interviewer to remember this answer when he or she thinks back on the day.
What are some of your unique qualities? How have you demonstrated those in the past? Consider this example:
During my freshman year of high school, I started a business designing and making custom prom dresses. It started with just four or five girls, but by the time I was a senior, everyone wanted to wear one of my gowns. I had two other girls helping me with the sewing, but I did the design work myself. I've known for a long time that I wanted to go into fashion design, but I also know there's a lot I still want to learn about the artistic and business sides of the field. That's why I really want to attend the Fashion Institute of Technology.
Show, Don't Tell
If you've studied writing in high school or college, you probably remember the adage "show, don't tell." This refers to using an example and good visual imagery to make your point instead of just summarizing or stating it. The best answer for "tell me about yourself" does this too.
Show how you are the right candidate for the internship or program using real examples from your life, as in this example response:
I graduated in May from the University of Pennsylvania with a degree in accounting, but my passion for numbers goes back much further than that. Even as a kid, I loved tax season. My parents used to think it was funny, and it definitely didn't endear me to other fifth graders. When I was 11, my mom let me do her taxes, and I just can't describe the satisfaction I felt when I saved her money. Wisely, she had an accountant check my work, and she came back shocked that I hadn't made any mistakes. She used the money from her refund to buy me books on accounting. For as long as I can remember, I've dreamt of working at H&R Block, and this internship opportunity is that dream come true.
What Not to Say
When you think about your answer to the "tell me about yourself" question, it's also important to know what not to say. Take some time to learn what topics and habits you should avoid.
Common Mistakes
Don't make these common mistakes:
Summarizing your resume or the list of classes you've taken
Offering overly personal details like political and religious views
Talking too long about too many things
Including too many negative traits or answers
Not planning your answer ahead of time
Being too general and not offering enough examples
Making grammatical errors and speaking very informally
Bad Example Answer for "Tell Me About Yourself"
I graduated this spring from Montana State University. It took me basically forever to decide what I wanted to major in, but I finally settled on biology. It's better than the other sciences, I guess, and I'm pretty decent at it. I've taken all kinds of biology classes, but I like marine biology best. It's just fun. That's why I want to go to grad school for marine biology.
Prepare and Practice
Answering an interview question like "tell me about yourself" is all about making a favorable first impression . Just like your cover letter and resume , how you answer this question can make a huge difference in whether or not you get the opportunity you want. Take the time to prepare and practice, and you'll be well on your way to success.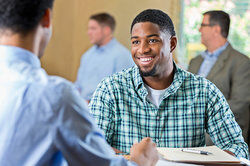 DESCRIPTION smiling male student in interview
SOURCE SDI Productions / E+ / Getty Images
PERMISSION Used under Getty Images license
In This Section
Share to Facebook Share to Twitter Share to Google+ Share to LinkedIn Share to Pinterest Share to Email Print this page
08 May , 2021
Are You Making These Mistakes in Your Essay?
Most typical mistakes in a college essay
Starting a new chapter of your life by entering college is always frustrating. Especially, when you almost physically feel the load of responsibility. To earn a place in a college of your dream you need to work hard - and make a good self-representation for an admission committee. How? By sending them a flawless college essay. This is one of the most essential part of the file.
Do you want to be sure your essay is unique and appealing? Check the most typical mistakes you might make in an essay!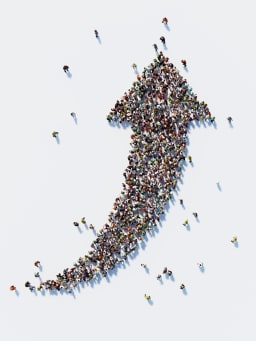 Long writing. Of course, you want to highlight all the best qualities and part you have. But let's be honest, admission committee is usually flooded with the applications. They simply have no time for a long read!
Not using help. The thought "I write my essay myself" seems quite proud... And at the same time, it's a bit stupid. If you have not done it before or read a couple of examples on the Internet, that won't help you to reach the ideal result.
Not following the proper format. A professional essay writer can make the job done fast and easy, because he knows the template, follow the plan and had already made hundreds of unique and remarkable pieces or writing.
Mentioning wrong things. Essay is not a composition where you can express whatever you want. It requires time, ideas and an interesting story.
If you're not sure that you will be able to make an ideal job yourself, think about essay writing service. That's how everything would be ready for you, whenever you need it.
Getting professional essay help
We can name dozens of reasons why getting assistance in writing an essay for college admission is better than spending countless hours in front of your PC doing research and reading different tips and recommendations.
First, it saves your time. Essay help allows you not to worry about the deadline and devote your time to whatever desired.
Second, you are getting a perfect result. Without any breakdowns, sleepless nights, thousands of drafts! Sounds like a good idea!
Third, best essay writing service isn't that expensive. There's no need to be one of the Rockfellers to pay for it.
Fourth, it's a professional attitude. Essay rewriter might check your work and correct it.
Still in doubt? Imagine how many people are typing in the search box "write my essay for me" to get into the college you want to be admitted! Be the first in this race
Tips for successful essay
What should you do to make your piece of writing outstanding and remarkable? We can give several recommendations. First, don't rely on your own skills only. Second, remember about strong parts. And third, be confident in a positive result when ordering a writing help!
Money-Saving Services for Writing College Essays Online
Writing argumentative essay like an expert.
Having big plans for the future? Willing to enter the best college that will develop your skills and talents? Unfortunately, thousands of other students think the same. Writing college essay is the first step to understanding that your career will be bright!
On the basis of your work, admission committee will decide whether you're worthy to be enrolled in the college. Just imagine how many application they receive annually. Some of them are brilliant, others are commonplace and naive. But your task here is not to turn writing a persuasive essay into a nightmare by thinking about it.
What should you start with? The first step to write college essay is think about the main idea you want to describe. There should be something important, impressing, heartwarming in your work. And, of course, it should be truthful and original as well. Even if you know how to write an argument essay, there's also a necessity to follow the right structure and composition. And here, you might need help of professionals.
Special services that help students in writing college essays exist all over the world. You can see it for yourself. Type "write my essay" and scroll through the results – the amount of websites will surprise you. Be careful when choosing a cheap service: you might end getting your paper done by a non-native English speaker. Do you actually want to waste your money on that? Make a little research before you start writing an argument essay, read the examples you find on the Internet, make notes and try to write down all the thoughts you have during the day (not when you actually seat in front your PC).
In attempt to write a college essay, people are spending countless night drinking one cup of coffee after another and rotating thousands thoughts in their heads. However, it might not be enough. People who write a persuasive essay also seeking help on the side. There's no shame in that.
Quality guarantee
What are your chances of acceptance?
Calculate for all schools, your chance of acceptance, your chancing factors, extracurriculars.
10 Tips for Writing a College Essay About Yourself
Do you know how to improve your profile for college applications.
See how your profile ranks among thousands of other students using CollegeVine. Calculate your chances at your dream schools and learn what areas you need to improve right now — it only takes 3 minutes and it's 100% free.
Show me what areas I need to improve
What's Covered:
What is the Purpose of the College Essay?
How to Stand Out Without Showing Off
Tips for Writing an Essay About Yourself
Where to Get Free Feedback on Your Essay
Most students who apply to top-tier colleges have exceptional grades, standardized test scores, and extracurricular activities. How do admissions officers decide which applicants to choose among all these stellar students? One way is with the college essay .
This personal statement, along with other qualitative factors like teacher recommendations, helps the admissions committee see who you really are — the person behind the transcript. So, it's obviously important to write a great one.
What Is the Purpose of the College Essay?
As you might imagine, your college essay will help you stand out in a pool of qualified candidates. If effective, it will also show the admissions committee more of your personality so they can get a sense of how you'll fit in with and contribute to the student body and institution. Additionally, it will show the school that you can express yourself persuasively and clearly in writing, which is an important part of most careers, no matter where you end up.
Typically, students must submit a main essay (usually the Common App essay ) along with school-specific supplements. Some students are surprised to learn that essays typically count for around 25 percent of your entire application at the top 250 schools. That's an enormous chunk, especially considering that unlike your transcript and extracurriculars, it isn't an assessment of your entire high school career. 
It's important to strike a balancing between exploring your achievements while demonstrating humility. Your aim should be to focus on the meaning behind the experience and how it changed your outlook, not the accomplishment itself.
You can be confident without being cocky — that's the key here. This shouldn't be a catalog of your achievements; you have other areas on your application to share them. That doesn't mean you can't or shouldn't mention your achievements if they're critical to the story you're telling, but that shouldn't be the focal point. 
Take this essay excerpt , for example:
My parents' separation allowed me the space to explore my own strengths and interests as each of them became individually busier. As early as middle school, I was riding the light rail train by myself, reading maps to get myself home, and applying to special academic programs without urging from my parents. Even as I took more initiatives on my own, my parents both continued to see me as somewhat immature. All of that changed three years ago, when I applied and was accepted to the SNYI-L summer exchange program in Morocco. I would be studying Arabic and learning my way around the city of Marrakesh. Although I think my parents were a little surprised when I told them my news, the addition of a fully-funded scholarship convinced them to let me go.
Instead of saying "I received this scholarship and participated in this prestigious program," the author tells a story, demonstrating her growth and initiative through specific actions (riding the train alone, applying academic programs on her own, etc.) — effectively showing rather than telling.
10 Tips for Writing an Essay About Yourself
1. choose a topic that's meaningful to you..
The foundation of a great essay is selecting a topic that has real meaning for you. If you're passionate about the subject, the reader will feel it. Alternatively, choosing a topic you think the admissions committee is looking for, but isn't all that important to you, won't make for a compelling essay; it will be obvious that you're not very invested in it.
2. Show your personality.
One of the main points of your college essay is to convey your personality. Admissions officers will see your transcript and read about the awards you've won, but the essay will help them get to know you as a person. Make sure your personality is evident in each part. You friends should be able to pick your essay from an anonymous pile, read it, and recognize it as yours. In that same vein, someone who doesn't know you at all should feel like they understand your personality after reading your essay.
3. Write in your own voice.
In order to bring authenticity to your essay, you'll need to write in your own voice. Don't be overly formal (but don't be too casual, either). Remember: you want the reader to get to know the real you, not a version of you that comes across as overly stiff or stilted. You should feel free to use contractions, incorporate dialogue, and employ vocabulary that comes naturally to you.
4. Use specific examples.
Real, concrete stories and examples will help your essay come to life. They'll add color to your narrative and make it more compelling for the reader. The goal, after all, is to engage your audience — the admissions committee. 
For example, instead of stating that you care about animals, you should tell us a story about how you took care of an injured stray cat.
Consider this side-by-side comparison:
Example 1: I care deeply about animals and even once rescued a stray cat. The cat had an injured leg, and I helped nurse it back to health.
Example 2: I lost many nights of sleep trying to nurse the stray cat back to health. Its leg infection was extremely painful, and it meowed in distress up until the wee hours of the morning. I didn't mind it though; what mattered was that the cat regained its strength. So, I stayed awake to administer its medicine and soothe it with loving ear rubs.
The second example helps us visualize this situation and is more illustrative of the writer's personality. Because she stayed awake to care for the cat, we can infer that she is a compassionate person who cares about animals. We don't get the same depth with the first example.
5. Don't be afraid to show off…
You should always put your best foot forward — the whole point of your essay is to market yourself to colleges. This isn't the time to be shy about your accomplishments, skills, or qualities.
6. …While also maintaining humility.
But don't brag. Be humble when discussing your achievements. In the example above, for instance, the author discusses her accomplishments while still noting that her parents still thought of her as immature. This is a great way to show humility while still noting that she was able to prove her parents wrong.
7. Be vulnerable.
Vulnerability goes hand in hand with humility and authenticity. Don't shy away from exploring how your experience affected you and the feelings you experienced. This, too, will help your story come to life.
Here's an excerpt of a Common App essay that demonstrates vulnerability and allows us to connect with the writer: 
"You ruined my life!" After months of quiet anger, my brother finally confronted me. To my shame, I had been appallingly ignorant of his pain.
Despite being twins, Max and I are profoundly different. Having intellectual interests from a young age that, well, interested very few of my peers, I often felt out of step in comparison with my highly-social brother. Everything appeared to come effortlessly for Max and, while we share an extremely tight bond, his frequent time away with friends left me feeling more and more alone as we grew older.
In this essay, the writer isn't afraid to share his insecurities and feelings with us. He states that he had been "appallingly ignorant" of his brother's pain, that he "often felt out of step" compared to his brother, and that he had felt more and more alone over time. These are all emotions that you may not necessarily share with someone you just met, but it's exactly this vulnerability that makes the essay more raw and relatable.
8. Don't lie or hyperbolize.
This essay is about the authentic you. Lying or hyperbolizing to make yourself sound better will not only make your essay — and entire application — less genuine, but it will also weaken it. More than likely, it will be obvious that you're at least exaggerating. Plus, if colleges find out later that you haven't been truthful in any part of your application, it's grounds for revoking your acceptance or even expulsion if you've already matriculated.
9. Avoid cliches.
How the COVID-19 pandemic changed your life. A sports victory as a metaphor for your journey. How pet death altered your entire outlook. Admissions officers have seen more essays on these topics than they can possibly count. Unless you have a truly unique angle, then it's in your best interest to avoid them. Learn which topics are cliche and how to fix them.
10. Proofread.
This is a critical step. Even a small error can break your essay, however amazing it is otherwise. Make sure you read it over carefully, and get another set of eyes (or two or three other sets of eyes), just in case.
Where to Get Free Feedback on Your College Essay 
Before you send off your application, make sure you get feedback from a trusted source on your essay. CollegeVine's free peer essay review will give you the support you need to refine your writing and ensure you're sending off your best work. 
Since a peer you don't personally know will be reviewing your essay, you can ask them to give objective feedback on the way you've presented your personality and accomplishments. You can also improve your own writing skills by reviewing other students' essays!
Related CollegeVine Blog Posts
Write an essay about yourself
When asked to write an essay about yourself, the first thing you think of is a short, but precise and most importantly truthful story about who you are. Writing an essay about yourself can be challenging, but in the same time it is very interesting. However, always remember that this essay should not be lengthy and difficult to understand instead of being a long list of achievements or things that tell others who you are. This kind of essay will get you nowhere because you know that it is like putting your resume to an entry level job position in company. No matter how qualified or good looking you are on the paper; if the reader has shifted his focus towards your weaknesses rather than strengths, then you have lost the battle for that particular job interview.
If you want to write an essay about yourself, make sure that all essays go straight to point and leave others with no doubt about what they read over. You can use certain personal statements that will definitely make your essay outstanding.
While writing an essay about yourself, you have to keep in mind the following points:
How to write a role model essay
Diagnostic essay
Informative speech on gun violence
How to Write a Position Paper Essay | Definition, Topics, Outline – Examples
How to Write a Summative Essay | Definition, Topics, Structure, Examples
Essay Introduction
Do not write lengthy essays; instead present a story of yourself which is concise and authentic yet short enough for others to read it without getting tired. Use some personal statements like 'I believe', etc. For example: I am very ambitious and hard working person who believes in earning money on his own rather than expecting something from someone else. Or ' I would never be able to do such thing because…' or 'I enjoy working with children because I love their innocent nature' etc. This might sound childish but harmless as well as unique still shows how much you are interested in the position which you are applying for.
Be very frank about everything. Do not try to hide anything or try to cover up your past mistakes with some creative writing. Honesty is always the best policy and never lie because this might lead yourself into trouble later on.
Do not simply write a story of your life; instead include the facts that will make readers realize what they can expect from you as an employee, colleague, family member etc. State how you dealt with certain problems or situations and how it changed your view towards other's point of views or others understandings towards yours. This is very important while describing yourself in an essay about yourself since it helps others getting closer to understanding who you really are.
Do not write essays about your abilities and achievements; instead state how you used them in everyday life or what they mean to you in terms of other's point of views. For example, if your essay is based on your abilities, then say something like 'I am very good with numbers and that is the reason why I was able to manage my money by myself' etc. In case of achievements, use statements like ' I earned few dollars over a short period of time by selling old clothes' etc.
Never include too many personal details such as where you live or what kind of house do you have since it does not add anything to your essay about yourself but makes others realize that you are a proud person. But do not leave out details about your family and friends since it is very important for others to know who they will be working with every day.
When you write an essay about yourself, make sure that there is no spelling or grammatical error because this makes the essay look unprofessional which in turn may be used to judge your personality.
Writing an essay about yourself can put some pressure on you, but if you keep these points at heart, then you can produce a great personal essay that can even be used for college application.
What is an essay about yourself?
An essay about yourself is a personal story of your life which helps others get to know you better . The purpose of a self-description essay is to tell as much as possible about oneself by providing accurate facts and personal thoughts in a short space of time. More often than not, the audience for such an essay would be the person or people who needs the help in making the decision whether or not to hire you for a job. Hence, it becomes important that there are no errors with spelling or grammatical mistakes so that the employer knows who he/she will be hiring before anything else.
How to start an essay about yourself
The best way to start an essay about yourself is to keep it short! Depending on the reason for writing this essay, the way you start off can vary although the format will remain the same.
First, introduce yourself and say where you are from.
Then, talk about your family and mention some of their traits.
For example, "My parents are generous people who love helping others."
Or, "My brothers love to play sports and watch TV." Then, share what you like to do in your free time. Mentioning more than one hobby helps because it gives the reader a better idea of who you are. For example, "I enjoy reading when I have time and tutoring students on the weekends."
Finally, share some personal facts that will help the reader understand why they should want to hire you. For example, "I am bilingual and I work well with people from all economic backgrounds."
Or, "I love to learn new things so I aim to get my Ph.D. in the field of psychology. I have already started taking classes at the local university."
How to write an essay about yourself step by step
1. Write an introduction: talk about the topic you're writing about and why it matters to you.
2. Body paragraphs: write a paragraph about one thing that's important to you on this topic
3. Conclusion: Finish your essay by summing up what you just wrote. This is your chance to connect back to your introduction and make it clear how the things you wrote in the body paragraphs are important to you.
4. Proof read and edit: Sometimes when we write, our minds jump ahead of us and we skip over spelling errors or part of a sentence which makes no sense at all . It's best to proofread writing after writing it so that these problems don't get through.
5. [Optional] Add images or links: Images can help you tell a story or explain something visually in a way that words cannot do well on their own. And if you're linking to another site, make sure they have given permission for anyone to link them! Otherwise it could be considered stealing their content.
Personal essay types provide different ways in which people can define their identity. Some of these are: the autobiographical, the confessional, and the personal. The autobiographical essay usually uses a first-person narrative to tell a story about themselves. The confessional is where someone reveals something that they have not revealed before and have been ashamed of. The personal essay generally includes an essay that focuses on the writer's own sense of self and their opinions about themselves and their community.
Writing an autobiographical essay is a way of remembering life experiences, lessons learned and the people that affect your personal growth.
As you reflect on the events in your life, it may inspire you to reflect back on where you are now and how you have changed over time. This type of writing can be very powerful if done correctly and could help someone who is going through a difficult period in their life see they are not alone with the same problems they are having. These essays are usually written by people who are looking back at important points in their life or trying to make sense of what happened in certain times throughout their lives so they do not repeat mistakes they have made in the past or want to remember what was important during that time.
The essay about yourself can be said to be the most personal of all essays. The essay about yourself should reveal the personality of the writer to a degree and should also provide some insight into what is important in their life, what they are passionate about, and who they are as a person. This is one essay that the student should be sure to put thought and effort into because, after all, it is about them.
The first step in writing an effective essay about yourself is to make certain that you are taking control of your life. If you are not happy with where things are going then it is up to you to change them. Most people get caught up in their own lives and they forget about everything around them. If you want something done right then you need to do it yourself and this applies to college essays as well as every other aspect of your life. There must be something out there that will grab your attention and if no such thing exists within reason then it is time for a change. How many times do we hear stories of lottery winners who become poor and end up worse off than before?
There are many different aspects of your life that you will want to include in this essay. You may wish to talk about how you grew up, where you live now, when your dreams began, what's important to you in life, or even what drives you. If not every thing then at least some parts of these things should be included in the personal essay about yourself. There is the first part of your introduction that should explain why this essay deserves to be read by a college admissions board over another one that was written just because it had space left on it. It can focus on the life lessons that have been learned along the way and every aspect of education from childhood through to the present time should be included. The reader will want to know what you are planning on doing in the future and how it relates to this topic.
One of the best ways to get started with your essay is by writing a list of all the important things that have happened in your life, then another for everything that has shaped who you are today. Once this is complete all that is left is for you to find some way to connect these things together so that they form a coherent story with a beginning, middle and end. This may take more than one draft but with each one you refine it until you have something worthy of submission.
Example essay about yourself – Volunteering
My name is Joan, a senior in high school, i am good in chemistry and mathematics, I would love to pursue chemistry major. I am a big Harry Potter fan. I love reading, playing tennis, and cooking! In Harry Potter, the character Hermione Granger starts off as a muggle-born witch but then turns into a wand-wielding witch. And in the book I just read, it was about a girl named Mary who left her home to go on an adventure.
It is hard to imagine what it would be like without any books or cooking so I am going to try my best to continue these two hobbies. I also love tennis and it is my most favorite sports. I enjoy playing on the elite team in Orlando Tennis Association. In the future, I want to be a professional tennis player, because I am good at that sport.
After reading the blog '8 Ways to Volunteer for 7 Hours', I was deeply inspired by how one can volunteer without leaving his/her hometown (or home). There are so many ways to make our world a better place; if we just put our minds together. As a Muslim, I believe peace is the best culture in this world and there is no other way but peace!
However, there are times where it seems like not everyone cares about all of those things or even understand them. Most of the time I try to ignore them, but sometimes people make me really angry. If this is the case, I would like to talk with these people and try to communicate in a way they will understand.
Although it does not make anything much better, at least I feel better by doing that. Instead of ignoring or arguing back to them, I would just be silent and most likely walk away from such kind of conversation. Before doing all those things towards them, there are some questions that I have in my mind: will this help me grow? Will this bring any positive change? And lastly, will this do anything other than benefit myself?
I believe volunteering is very essential since it helps you develop your knowledge about different cultures. Volunteering helps people understand what cultures are and they get to experience it themselves. I also believe that not every volunteer works at a famous hospital or orphanage as you see on television; some volunteers work at refugee camps, animal shelters, and help disadvantaged kids with their homework!
All in all, I want to keep being myself and do the things that make me happy without any second thoughts of criticism from anyone. The more we spread love and compassion, the closer we will be reaching world peace!
How to write a college essay about yourself
One of the best ways to write a college essay about yourself is by telling the admission officers about something you care deeply about. What do you care most about in your life? Have there been any significant challenges that you've overcome in your life? What have the challenges taught you, and how has your perspective changed as a result of them?
You can also show an example of what type of person you are through your actions, or through interacting with people around you. Are there certain people in your life that have made more of an impact on who you are than others? Or maybe you are interested in a specific career field and would like to share some information with the admissions officers about why.
It may sound a little cliché, but you can also write an essay about yourself by sharing the values that motivate you. What drives your ambitions? Do you feel strongly about making a difference in the world or fulfilling your passions and dreams? Is there something specific that motivates you to get out of bed each day? All of these things are topics for great college essays!
But if you find yourself struggling with how to write a college essay on this topic, try taking a different approach.
How has your family influenced who you are today? Have they pushed you toward certain goals and expectations or inspired to do better than everyone else around them? Or maybe they've taught you important life lessons through their experiences and told stories reflecting their values.
Another good way to write a college essay about yourself is by describing what makes you unique. Some students are afraid of being different, but colleges love diversity! They want to know who you are as an individual and how your background has shaped the person that you are today. So rather than writing about your average teenage activities or things typical of teenagers in general, think about all the aspects of who you are that make you stand out from everyone else.
There's no right or wrong way to write a college essay on this topic – just pick one of these ideas and run with it! If none of them seem quite right for you, don't worry – brainstorming can be fun. You can even do some research on other people's college essays, read through them, and get some inspiration for your own.
Writing about yourself can be a fun way to remember the important things from your high school years, reflect on what motivates you as an individual, and show colleges who you really are! And when in doubt, write about something that makes you passionate – good college essay topics always include the writer's voice. Let it shine through in this essay!
Writing a college essay about yourself is an exciting way for colleges to learn more about who you really are as a person and what makes you unique.
Consider writing an original first paragraph, starting with "My name is…" or "I am a…" This will make it easier for the admissions officers to relate your story back to their database of applicants and find the right one. After all, there may be hundreds of essays from other students that start out the same way – by just saying "I am a…" this way, you stand out and let colleges know right away who is writing the essay. You can even start by sharing interesting facts about yourself – your hometown or high school sports accomplishments are some examples of great college essay topics that show your background and interests.
Some college admission officers have described using hooks in essays as akin to having a memorable first line in a poem or short story – they know that great work follows when there's such a good beginning. The big question here is what exactly makes the perfect college essay hook?
There are some common ways that students might begin their introductions for these essays including:
Anecdote : You could start with a funny or sentimental story about an incident in your life
Observation : Maybe you've got a great quote ready to go! Or maybe you could share your opinions on recent news events or even post-secondary education itself. Even if you're not an opinionated person, you might have some interesting observations about your school or town that could be a good essay opener!
One way to show creativity when writing an essay for college is by using vivid language. If you're reminiscing about a trip abroad or the day you met your best friend, describe what was so memorable about that experience in detail so admissions officers really can picture it happening before their eyes!
Now that we know how the elements of a good hook are put together, it's important to ask – what kinds of topics should you consider writing about in the first place? A great place to start is with your interests and hobbies. The funny thing about essays is that it can sometimes feel a bit like "writing what you know" – and if you're passionate enough about something, you're sure to have an interesting angle on that topic.
Writing about your hobbies and interests also give admissions officers insight into who YOU are!
What do you like to do when you have downtime?
What are you passionate about? A sport? A cause? Favorite hobby?
Proving your passions can be a great way to open up and let admissions officers get to know you as an individual.
One thing that's good to keep in mind is that sometimes the best topics are what you've learned from your personal experiences. Maybe you've had something change how you see the world, or maybe you want to share some advice with someone who might not have been in your shoes – this could make for a great essay topic.
Essay Writing Help
Do you need any help or personal advice on how you can write an essay about yourself? Do not hesitate to contact our professional writers! Receive your free quote now! Place online order 24/7 right here! This is quite easy and simple! There are no hidden fees! Our custom writing products and services will save you time and money! You will immediately realize that your questions regarding 'write an essay about myself' or any other writing issue will be answered in a timely manner!
More than 4,000 students trust us to do their assignments. Place your order now! Contact our assignment writer via chat and make an order right now! You will receive a well-written paper at affordable prices!
All papers are written from scratch based on the instructions which you provide to ensure that they are unique. All papers are checked with anti-plagiarism software before delivery to ensure that no instances of plagiarism have slipped through. If you feel like having a fresh approach done – we can do your essay over again and deliver it within 12 hours for free!
We know better than anyone how hard it can be to write an essay about yourself
Will you help me write an essay about myself?
Whether you are looking for guides on "how to start an essay about myself" or you just need to ask a tutor "help me write an essay about myself", Tutlance is the right website to use. You can either follow the above guide or click here to post your "i want to write an essay about myself" order. We have over 500 personal statement writers who are experts in helping students write essays about themselves.
Will you help me write an essay about myself? Click here to post your order
Tutlance is the right website for "help me write an essay about myself" because of our reputation as a writing agency that provides high quality content delivered on time and 100% original. We also have some of the best customer service representatives around, who are always ready to answer all your questions and support you when you need it the most.
How to write a hook for an essay
How to Write a 1000 Word Essay
How to Write a Current Event Essay | Paper Outline, Topics, Examples
How many paragraphs are in an essay?
Reaction – response essay writing guide
How to write a literacy narrative essay
Autobiographical narrative essay (outline & examples), related guides, how to write a summative essay | definition,..., how to write an ethics essay, topics, outline,..., enduring issues essay, writing a commentary essay, how to write a film analysis essay with..., background information essay, dialogue essay, formal essay vs informal essay, short story essay, discussion essay, how to shorten an essay, how to write a photo essay – examples..., proper heading for essay, analysis paper, attention grabbers for essays, essay draft: how to write a draft essay, how to polish an essay for a better..., peel paragraph, how to write a position paper essay |..., how to write an interview paper.
Need Academic Writing Help?
Hire a Writer Now
Important Addresses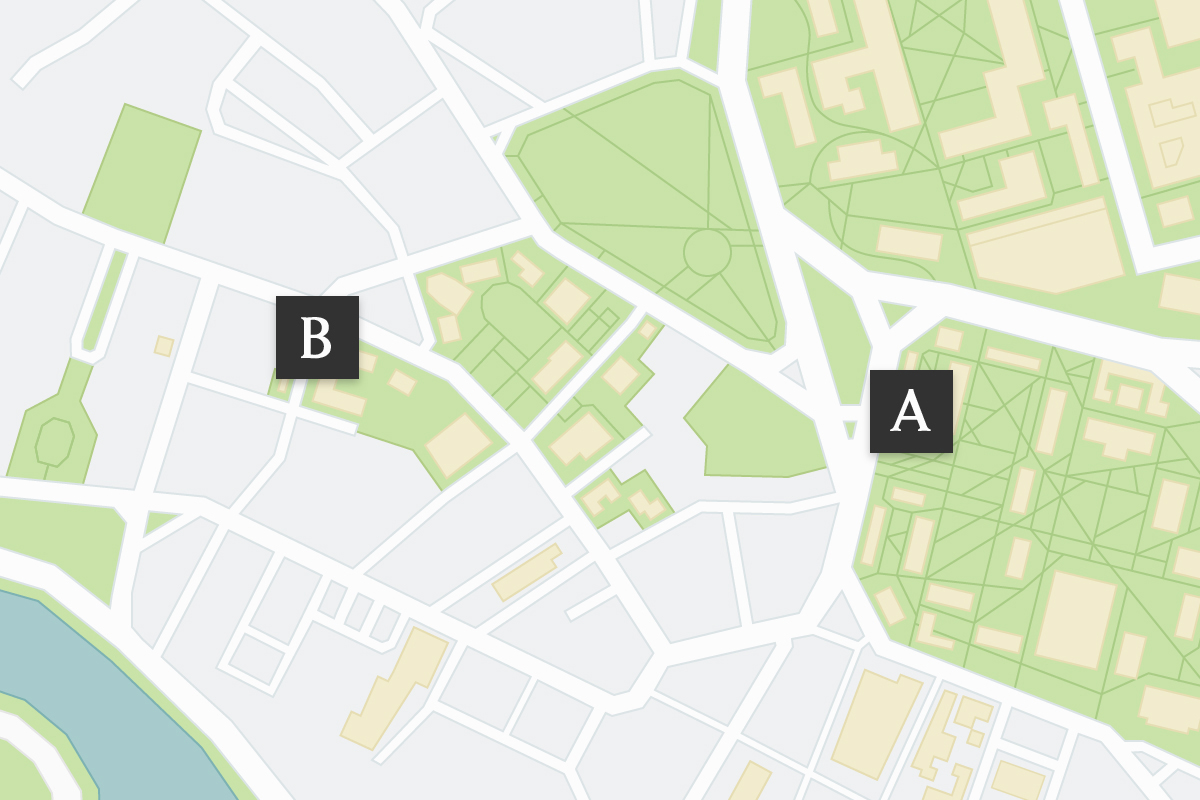 Harvard College
University Hall Cambridge, MA 02138
Harvard College Admissions Office and Griffin Financial Aid Office
86 Brattle Street Cambridge, MA 02138
Social Links
If you are located in the European Union, Iceland, Liechtenstein or Norway (the "European Economic Area"), please click here for additional information about ways that certain Harvard University Schools, Centers, units and controlled entities, including this one, may collect, use, and share information about you.
Application Tips
Navigating Campus
Preparing for College
How to Complete the FAFSA
What to Expect After You Apply
View All Guides
Parents & Families
School Counselors
Información en Español
Undergraduate Viewbook
View All Resources
Search and Useful Links
Search the site, search suggestions, the personal essay.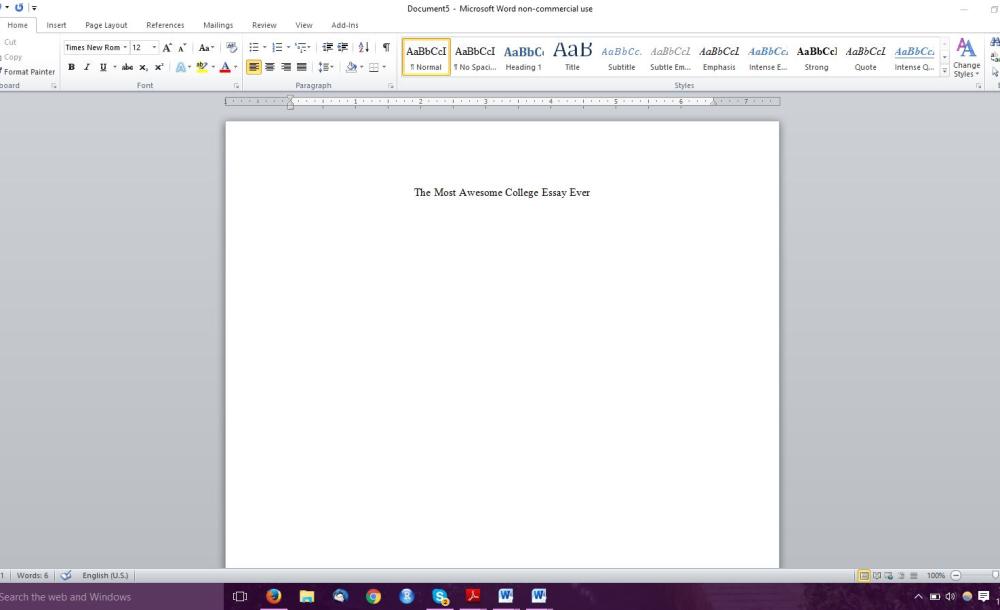 Unlike the rest of your application, which primarily consists of filling in boxes, the personal essay gives you the freedom to essentially write about whatever you want. No rules! Show who you are! Which sounds pretty cool, until you're sitting there looking at a blank Word document.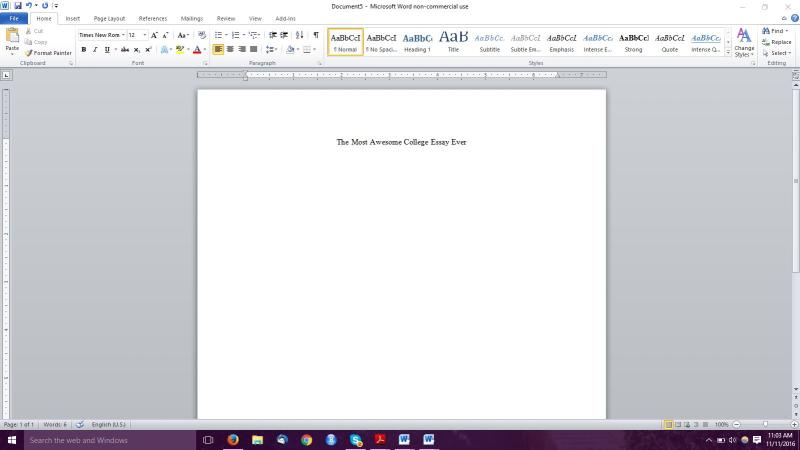 While the personal essay is a great opportunity to infuse your voice into the application, I think some people (cough, me, cough) can get overwhelmed by it to the point where they don't know how to begin. What do I write about? What makes me stand out? How can I explain all of this in only a few hundred words?
Well, as someone who eventually managed to get some words down on that blank document and turn out a decent college essay, here are a few words of advice.
1. Start by writing something.
I know, that sounds really obvious. But sometimes the hardest part of writing is just getting started – if you spend too much time criticizing your ideas before you write anything down, you won't get anywhere. Write a few sentences, jot down some random ideas, note a couple anecdotes that might be interesting… just get something on paper that you can look back to. Maybe one of those ideas will catch, and BOOM you have an essay – or maybe you'll look back to this list after a few weeks and think of something else that you would rather write about. That's fine! The beginning of the creative process involves coming up with ideas, judging them comes later. Trust me, I took a class on this (really: it was a psych class called "Creativity: Madmen, Geniuses, and Harvard Students.")
2. Think about something that has some significance to you.
Many students feel like they have to write about some huge, life-changing, important event in their lives. If you have something like this that you want to write about, that's great! However, you can also write an awesome essay about something other than The Most Important Thing Ever. It can be the littlest things, if you explain their significance well, that actually stand out. In my case, somewhere in my essay I mentioned that I got up at 5:37am (rather than 5:30 or 5:45) because I liked prime numbers – and the first thing my admissions officer said when I walked into the room for my interview was, "So, prime numbers, huh?" That being said, remember that this is a college essay, so keep this audience and goal in mind as you write. When they finish reading, what do you want the admissions officers to know about you? Does this essay demonstrate something about who you are and what you care about? If not, you might want to go back to the drawing board.
3. Don't be afraid to start over.
After finishing my first draft, I was glad to have something, but I wasn't completely happy with it either. A week or two later, as I was reading over my essay again, I had an idea for a totally different topic - so I opened another document and completely started over. The second attempt was so much better, and I felt happy with how it turned out. It can be hard to scrap an initial attempt after spending so much time on it, but think of that time as just part of the process of getting to what you really want to write about.
4. Get an outside perspective.
One of the most useful things I did while working on my college essay was asking a couple people to read it over. At the time, I had two drafts that I was choosing between, and I wasn't sure which one captured "me" better. When I asked my parents and teacher what they thought, they unanimously picked one option over the other. In the end, it's important to have an essay that you are happy with – but sometimes having a fresh set of eyes can help you see what that is.
This is an important step! Both you, and perhaps someone who knows you well, should read over your essay and make sure it is in tip-top shape before you turn it in. There should be no grammatical or spelling mistakes – that gives the impression that you did not take your time on it. I know you've spent a long time on it by this point, but those last edits are super important!
The personal essay is a snippet of who you are and where you're coming from – a snapshot for the admissions officers to look at as they read your application. It will never be able to capture everything about you, but you want to make sure that you're giving them your best angle. So sit down, smile, and get to writing!
Halie Olson Class of '17
Hi everyone! My name is Halie, and I'm a senior from Framingham, MA (which isn't too far from here) now living in Currier House.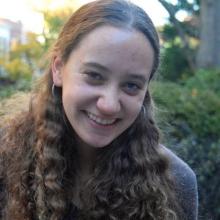 Student Voices
Strength through diversity: the veteran perspective at harvard.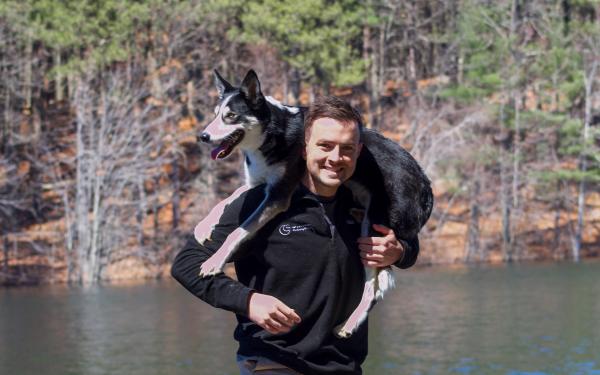 One Concentration, A Million Interests
Gloria Maldonado Class of '24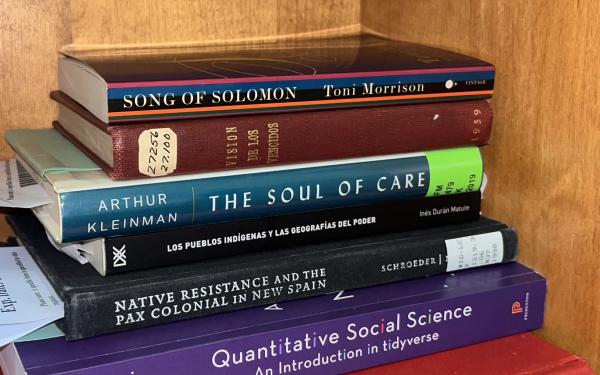 Why I Applied to Harvard: The Presentation that Put Harvard on My Radar
Ana Barba Class of '25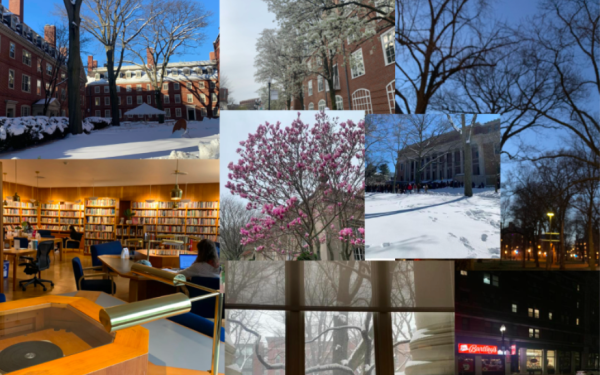 College Essay Examples: 10 Best Examples of College Essays and Why They Worked

CollegeAdvisor's 10 Best Examples of College Essays and Why They Worked
The college essay is one of the most important parts of the college admissions process—and it's also one of the hardest to complete. If you're struggling to find the right college essay topics, you're not alone. In this guide, we'll break down some of the best college essays to help you write a personal statement for college that will stand out .
You've likely written many essays over the course of your high school career. However, your personal statement for college may be the first time you've been asked to write about yourself . That's where our sample college essays can help.
The best college essays will reflect who you are, what matters to you, and why you'll enrich any college community you join. That's a tall order, but looking at examples of college essays can help you as you begin the writing process. But before we dive into our sample college essays, let's start with some basics.
What is a college essay?
A college essay is a piece of writing that responds to a given prompt, either on the Common App lication , Coalition Application , or on a school's individual application. College essays can range anywhere from 50 to 800 words. There are two main types of college essays: personal statements and supplemental essays. In general, you will write one personal statement and submit it to every school you apply to. By contrast, you'll submit a different set of supplemental essays to each school.
Why do college essays matter in the admissions process?
Your college essays reflect parts of your identity that aren't clear from the rest of your application. While two students might have similar grades and extracurriculars, they won't have the same college essays. That means that your college essays can make you stand out from the crowd. Our sample college essays can help you do just that.
In this guide, we'll walk you through sample college essays that address a wide variety of college essay topics. We'll break down examples of college essays from every category so that you feel prepared to write your own. Each sample college essay we've included in our college essay examples shows how you can use strong, intentional writing to approach a variety of college essay topics. By looking at these college essay examples, we hope you learn a lot about how to approach essay-writing.
Each school approaches college essay prompts differently. Each school may provide both required and optional college essay prompts. Most selective colleges will require you to write some kind of personal statement. Many also have school-specific supplemental college essay prompts and short answer questions. Below, sample college essays that worked show how students like you approached these prompts and impressed top schools.
For more tips about how to approach college essay topics and the writing process, check out our Essay Guides FAQ .
In this college essay examples guide, we'll look at some examples of college essays and talk about why they succeeded. Our analysis will explain why these are a few of the best college essays that worked.
This includes a variety of essay types such as:
Short essay examples
Common App essay examples
Examples of personal essays
Supplemental essay examples (including why this college essay examples and why this major essay examples), and more.
Soon, we'll dive into our college essays examples and break down some examples of personal essays. But first, let's talk about what makes a good college essay and how you can make sure your college essays stand out . As you'll see from our examples of college essays, there is no one right way to approach college essay prompts or one specific formula for writing the best college essays. However, as you'll learn from these sample college essays, there are still plenty of useful tips that can make your essays shine.
Good college essays and the college admissions process
As you start reviewing college essay prompts and looking at examples of college essays, you might find yourself wondering, "What are the common characteristics of good college essays?"
Each of our college application essay examples, from our Common App essay examples to our short essay examples, offer key insights into an applicant's character. These sample college essays did a great job of answering their respective college essay prompts. As such, they each stood out to admissions teams as strong college application essay examples.
Later in this guide to college essay examples, we'll break down the best college essays in detail. But first, let's look at a few sample college essays to help you get an idea of what to think about as you learn how to write good college essays. These college essay examples provide valuable insight into how you can craft one of the best college essays admissions teams have ever seen.
Below is an excerpt from one of our successful personal essay examples:
One hundred and fifty bagels, all completely frozen. I couldn't believe it. My school's Model UN Conference was to start in thirty minutes, and breakfast for the delegates was nowhere near ready. I looked with dismay at my friends' concerned faces peering out from behind piles of frozen bagels. As Secretary-General, it was my job to ensure that this conference went smoothly. However, it seemed that was not going to be the case. I took a moment to weigh my options before instructing Rachael, our "logistics coordinator," to heat up the frozen circles of doom in the home-ec room. I knew Rachael enjoyed baking, so I trusted her to find a way into the locked room and thaw the assortment of bagels.
Below is an excerpt from one of our successful why NYU essay examples:
The Bachelor of Science in Business Program excites me, as it entails a well rounded yet intensive study in core business disciplines. However, what draws me to Stern is the emphasis on gaining a global perspective, which is crucial in today's rapidly changing world economy. Through the International Business Exchange Program, I will be able to gain a first-hand cultural experience that will mold me into a global citizen and business leader. Not only will I be taking courses in the most prestigious business schools across the globe, but I will also have new doors opened for me to network with alumni.
As you can see, examples of college essays can look very different . What matters is that they are detailed, specific, and show the admissions team at any school why the writer would enrich campus life—all while answering the college essay prompts. When we look at more examples of college essays, we'll discuss why these essays—and other college essay examples—worked so well.
We'll break down:
How they addressed their college essay prompts
What kind of structure they followed
What their unique strengths are
Tips and tricks to use while writing your own college essays
As you start looking at examples of college essays, you may wonder how important they are to your application. The answer is: extremely.
Many top colleges and universities use a holistic process when reviewing applications. That means they evaluate your essays alongside your academic history, extracurriculars, and test scores to learn who you are, what has made you the person you are today, and what you might bring to a college campus.
As you will see from our Harvard essay examples and Stanford essay examples, the best college essays give applicants a chance to teach a school about the writer. Good college essays give schools a more complete idea of the person they will be inviting to join their student body—and they are the only chance a school has to learn who you are in your own words.
Providing details and telling your story
As you'll see from our college essay examples, good college essays discuss important details that might not be clear from the rest of your application. Each of our Common App essay examples tells a specific story. Other college essay prompts, like the Stanford roommate essay, for instance, ask applicants to reflect on parts of their identity beyond their grades and test scores.
Many colleges have also tried to demystify the college application process and provide helpful resources. Some schools, like Johns Hopkins and Hamilton , even provide their own examples of college essays that worked, including Common App essay examples. This can give you a sense of what their admissions team looks for.
You'll encounter many different college essay topics. Each of these will ask you to write about your experiences in a slightly different way. So, looking at different college essay samples (like a why this college essay example or a why this major essay example) can help you approach different college essay topics. Also, since the Common App essay is a crucial part of your application, you'll benefit from reading our Common App essay examples.
Later in this guide, we'll provide full sample college essays for you. This will include both Common App essay examples and short essay examples.
Keep reading to learn more about the different types of college essay topics. Then, we'll talk about the examples of college essays you'll find later in our college essay examples guide.
Types of college essay prompts you'll encounter
All college essay prompts will require your best writing and ideas. Understanding the differences between the types of college essay samples can help you learn how to approach your college essay prompts.
Our examples of college essays fall into two main categories:
Personal Essay Examples (Common App essay examples/Coalition App essay examples/Personal essay examples)
Supplemental Essay Examples (short essay examples)
Our different types of college essay examples will show how you might approach different topics and what your final essays may look like. For example, when comparing Common App essay examples and supplemental short essay examples, one significant difference between the two is the word count. When looking at short essay examples, you'll notice that the details you find in Common App essay examples don't fit within the short 150 word or 250 word limit. As you'll see in our short essay examples, short-form supplemental essays require you to make the most out of a limited number of words.
Exploring a variety of college essay samples will help prepare you to write your own. If you haven't narrowed down your school selection yet, you might not know what kinds of supplemental essays you will write or what examples of college essays you should read. In this case, start with our personal essay examples—that is, our Common App essay examples.
The Personal Statement
The most common type of essay you'll encounter is a personal statement for college. For most applications, you'll choose from a selection of prompts and write a longer essay (500 – 800 words) that speaks to your experiences, identity, and goals. Your personal statement for college tends to be the longest essay in your application. This means it may require more work to edit into a focused and compelling story. For inspiration, take a look at our Common App essay examples. Each of our Common App essay examples tells a story that the admissions team otherwise wouldn't know.
You will apply to colleges using the Common Application, the Coalition Application, or a school-specific portal. Each of these application portals will have their own unique prompts and specific word counts. However, all of our examples of personal essays serve a similar purpose and require a similar writing process.
Beyond your personal statement for college, many schools ask you to write school-specific supplemental essays. Our college application essay examples will cover a range of supplemental essay prompts, including why you are interested in a particular school or a particular major.
Some schools also offer a section where you can provide additional information that may have affected your grades or overall profile. This might include details about your home life or any special circumstances that created challenges for you.
In this college essay examples guide, we'll look at Common App essay examples to help you craft your personal statement.
The school-specific college essays that worked, we will review below include:
Harvard essay examples
Stanford essay examples
UPenn supplemental essays
Dartmouth essay examples
Why NYU essay examples
Why UChicago essay examples
This collection of college essays that worked will include short essay examples, including a why this college essay example and a why this major essay example. Before we break down these sample college essays, let's look at what exactly makes the best college essays the best.
What makes the best college essays?
When looking at college essays that worked, whether personal essay examples or short essay examples, it may be challenging to discern exactly what makes a great sample college essay great. In our college essay examples guide, our examples of college essays (in addition to being correctly formatted ) have succeeded across a few criteria.
The criteria to keep in mind while you are considering how to write a successful essay are:
You can apply these criteria to all of our college application essay examples, including our Common App essay examples, examples of personal essays, and short essay examples. A strong sample college essay, no matter the length, will use these three elements to create a compelling story that will show a school how you would enrich their campus.
In our examples of college essays, you'll see that good college essays follow a thoughtfully composed structure. Since college essay prompts often have strict word limits, it is important to follow these examples of college essays and make sure your college essay flows. Strong personal essay examples usually tell a story that leaves the reader with a lasting impression.
Like our example college essays, your college essay should have a clear beginning, middle, and end. As you'll see in our college essay examples, particularly our examples of personal essays, there isn't one right way to structure your essay. Your structure could be chronological, funnel down from broad to specific, or start with a particular memory or experience and then expand out towards a greater perspective. No matter how you structure your essay, make sure your narrative remains clear.
Not all essays have to look the same
As you will see from our examples of college essays, your college essay can look any number of ways. The best college essays can take many forms — what's important is that your college essay shows the admissions team who you are . Even as you look at college application essay examples inspired by a singular prompt, you'll find the topics they cover to be very different. However, one thing our college essay examples have in common is that they all showcase who the writer is while still answering the essay prompt.
As you read our examples of college essays and start writing your own, try to emphasize your own identity. Think about what is important to you, experiences that made you grow or changed you, times where you were challenged, or an a-ha moment that solidified a piece of who you are. Then, once you've found a topic to write about, make sure it connects back to the original prompt. Even if you tell a fantastic story, if it doesn't answer the question in the prompt, you'll have missed the goal of the essay. If you're still having trouble coming up with an essay topic, try this reflection exercise to help you brainstorm.
Standing out
We've chosen these college essay samples because they stood out in the admissions process. Besides being well-crafted, what makes a sample college essay stand out is personality. In this college essay examples guide, we've included a range of Common App essay examples and short essay examples that embody different voices, tones, and styles.
As you read through our examples of college essays, you may get stuck on trying to pick a topic that is 100% unique or obviously impressive. Instead of worrying about what makes you unique from other applicants, focus on being honest and being true to yourself. Remember, no one is exactly like you. So, follow the blueprint our sample college essays provide, but stay true to who you are.
For example, if humor is a key part of your personality, let that side of you shine through in your essays! However, if you read a hilarious college essay example but don't naturally use humor yourself, don't try to replicate someone else's voice. The best college essay examples reflect students who knew who they were, what they wanted to say, and how they wanted to say it.
Our sample college essays show why it's important to take care as you craft your personal statement and supplemental essays. But what exactly made these examples of college essays work, and how can you replicate these sample college essays in your own admissions process?
How to use these college essay examples
Wondering how to use these essays to write your own college admission essay examples about yourself?
We've given some background on why we've included certain college application essay examples. We've also discussed what you can learn from the different types of college essay samples. Now, you might ask yourself, "How should I use these college application essay examples to start writing my own?"
Each college essay example addresses a unique prompt within a specific word count. So, our Common App essay examples may be more helpful to reference when writing your personal statement. Our short essay examples, by contrast, may be more helpful as you tackle your supplemental essays.
Think of these college essay examples, including Harvard essay examples and Stanford essay examples, as a resource. We know the college admissions process can be overwhelming . That's why we are committed to providing you with resources and essay tips to help you navigate your college applications.
These college essays that worked should inspire you. As you read over these college essay samples, use these examples of college essays as a guide, not a blueprint. Your college essay should be original and entirely your own work. However, by looking at these sample college essays, you'll get an idea of what to highlight as you tell your authentic story .
Coming up: college admission essay examples about yourself
So far, we've taken a peek at some examples of college essays. We hope these college essay samples will help you jumpstart your writing process. Now, you know a little bit about what goes into selecting a college essay example and why these college essay samples work. It's time to take a deep dive into writing college admission essay examples about yourself.
Next, we'll dig into some examples of college essays and think about how to write college admission essay examples about yourself. First, we'll look at some Common App essay examples to help you write your personal statement. As you read through our examples of personal essays, we will break down why these Common App essay examples work and how you can craft your own effective personal statement.
Common App Essay Examples–How to approach your personal statement for college
Are you furiously googling "college admission essay examples about yourself"? You're not alone. Writing good responses to college essay topics is one of the most difficult parts of the application process. With so many college essay prompts and college essay samples out there, it's hard to know where to start. That's why we've provided the following examples of personal essays based on a variety of college essay topics.
This section will focus on Common App essay examples—that is, college admission essay examples about yourself. We'll unpack two examples of college essays that worked and analyze what made them effective. The Common App essay will be a crucial part of your application to nearly every school on your list. Reviewing other college application essay examples is a great way to improve your own writing.
Each of these examples of college essays comes from our advisor network. Moreover, every sample college essay helped its writer get into a top school. So, they are all good examples of personal essays to use as you start your writing process.
Getting started with examples of college essays
Writing a personal statement for college isn't easy. It's natural to look for college admission essay examples about yourself to help. However, if you want to be competitive at top schools, you need to make sure that your Common App essay—like these Common App essay examples—is the best it can be. Many examples of college essays struggle to leave a lasting impression on readers. Also, many students struggle to choose the right college essay topics. These Common App essay examples will teach you how to do just that.
Let's dig into some personal essay examples—or college admission essay examples about yourself. Each of these college essay samples relates to one of the Common App essay prompts. These examples of personal essays each tell stories about the writers that aren't clear from the rest of their application; that's why our college essay examples were successful at top schools.
Our guide will walk you through these examples of college essays and show you how to write one of the best college essays you can. Later on, we break down why these sample college essays were successful and show you how you can replicate that success in your own personal statement for college.
Common App Essay–Example 1: Elinor
The first of our Common App essay examples comes from a student named Elinor. In the first of our personal essay examples, she highlights her involvement in a club in an innovative and exciting way. Her tone, structure, and style each help her essay stand out from other examples of college essays.
Below is the full text for the first of our examples of college essays. Later, we'll discuss what makes this sample college essay one of the best college essay samples to look at.
Elinor's Common App Essay:
One hundred and fifty bagels, all completely frozen. I couldn't believe it. My school's Model UN Conference was to start in thirty minutes, and breakfast for the delegates was nowhere near ready. I looked with dismay at my friends' concerned faces peering out from behind piles of frozen bagels. As Secretary-General, it was my job to ensure that this conference went smoothly. However, it seemed that was not going to be the case. I took a moment to weigh my options before instructing Rachael, our "logistics coordinator," to heat up the frozen circles of doom in the home-ec room. I knew Rachael enjoyed baking, so I trusted her to find a way into the locked room and thaw the assortment of bagels. Cold bagels were not the only thing weighing heavily on my mind that morning. As I walked from classroom to classroom helping set up committees, I couldn't help but feel nervous. Our conference wasn't going to be like those of the private schools- there were no engraved pens or stylish water bottles. Instead, people got post-it notes and whatever pens we could steal from the supply closet. Forcing myself to stop worrying, I chose instead to think of why we made that choice. Since most of the food was donated, and all of the supplies had been "borrowed" from the supply closet, we could afford to charge only a nominal fee to everyone attending. Making Model UN accessible was one of my top priorities as Secretary-General; the same desire motivated me to begin including middle school students in the club. I hurried back down to the cafeteria, and was relieved to see that all the bagels looked warm and ready to eat. The bagels would not be the sole crisis that day. As debates were about to start, one of the Chairs sent me a panic stricken text: "We only have 5 people in our committee! We can't reenact the creation of the Treaty of Versailles!" I hurried to where his debate was taking place, and sure enough, only five people were there. I quickly considered my options- cancel the committee? Convince some delegates to switch into this debate through bagel bribery? Or maybe, come up with a completely new topic? I settled on idea number three. But what topic could a committee of only five people spend a day discussing? I mulled it over until an idea began to form. I explained to the room, "Each one of you will represent one of the five major Democratic and Republican presidential candidates. The chair will guide you as you tweet, make campaign videos, and debate the most important political issues." I spent a few minutes figuring out how to go about moderating such an unconventional committee, before heading off to check in on the other debates. As I walked from committee to committee, fixing problems and helping move debates along, I felt a sense of pride. I had spent months working on this conference, along with the other members of my team. At times, I worried I could never pull it off. A part of me had wished our faculty advisor would just organize the whole thing for us. After all, I'm just a high schooler, how could I put together such a big event? But as the day went by, I realized that with the help of my peers, I had done it. All the little crises that cropped up weren't because I was doing a bad job; they were inevitable. The fact that I could find solutions to such a wide variety of problems was a testament to my leadership skills, and my level-headedness. I didn't just feel like a leader—I felt like an adult. As I look towards my future in college and later the workforce, I know that I can succeed, even if my obstacles seem as insurmountable as a mountain of frozen bagels.
Reflecting on this sample college essay
The first of our college essay examples certainly deserves its spot among the best college essays. This sample college essay works in large part because of its opening. The first sentence of Elinor's Common App essay makes the reader want to continue—what happened to the bagels? How will Elinor solve this problem? Examples of college essays with strong introductions draw the reader in. In addition, an inspiring first sentence sets the tone for the rest of the essay. The frozen bagels in this college essay example create tension that draws the reader in.
Often, good examples of college essays also read like short stories in which the writer is the main character. While Elinor does mention other people in her Common App essay, she remains focused on her own actions and emotional state. In the third paragraph, she describes in detail how she responded to a crisis. She first explains her thought process, then she tells us what action she took to address the crisis.
As you comb through various college admission essay examples about yourself, you should keep your own identity in mind. Strong examples of personal essays should contain personal details about the writer. College essay topics are designed to get to know you on a personal level. Strong examples of college essays use every chance to showcase the writer's positive qualities.
Tell YOUR story
The best Common App essay examples tell a story about the author. These college essay examples are no exception. Often, strong sample college essays use a story to show who a student is. Elinor uses the story of her model UN conference to show her leadership , maturity, and problem-solving skills. Like any good story, Elinor's personal statement for college contains obstacles for her to overcome and challenges to face. By presenting these examples and discussing her responses, Elinor's Common App essay shows that she is ready for the challenges ahead.
The best college essays show information rather than just telling it. It's one thing to tell readers you are a proactive leader in college admission essay examples about yourself; it's another to show it through your actions. In the second paragraph of her personal statement for college, Elinor states that she wanted to make model UN accessible as Secretary General. She then goes into detail about how she accomplished that goal by organizing food donations and only charging a small fee for attending the conference. In these Common App essay examples, the writers use details and evidence to showcase their best qualities.
Elinor's sample college essay also contains a strong conclusion. She illustrates what she has learned about herself from this experience and in doing so, helps the admissions team learn more about her. In this college essay example, Elinor clearly shows the kind of student she would be and how she would enrich campus life. The best college application essay examples show readers why students should be admitted through evidence and storytelling. Our Common App essay examples each accomplish that goal.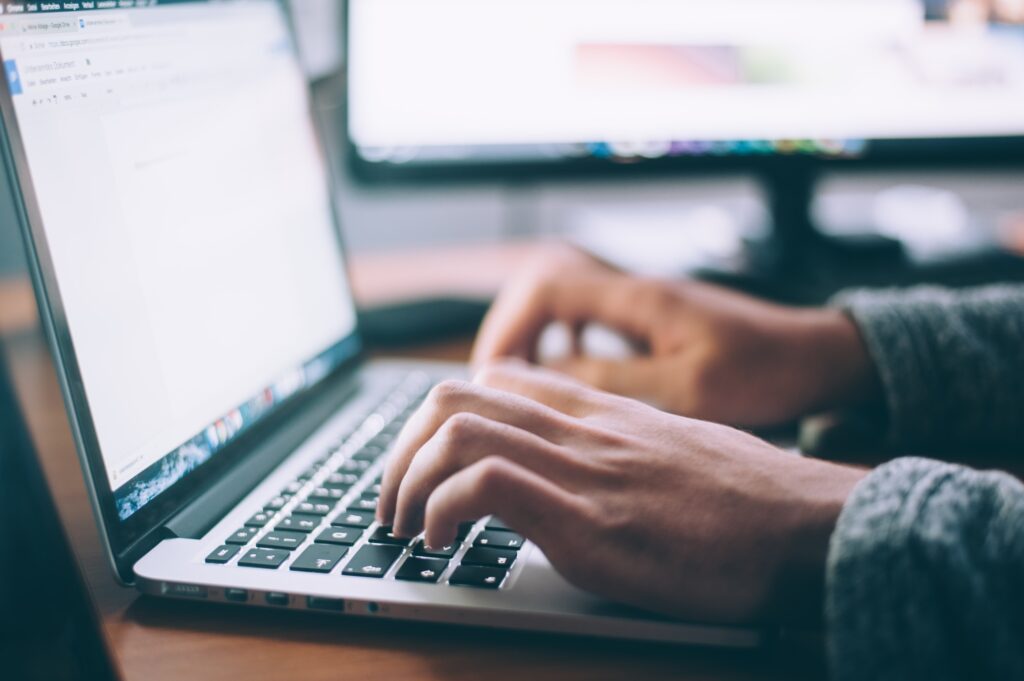 Common App Essay–Example 2: Arham
The second of our Common App essay examples uses a different strategy to the first. However, it is still one of the top examples of personal essays. The next author of our college essay examples, Arham, starts with a very specific moment from his fifth grade class. He then explains how that moment has affected his life.
While some examples of personal essays are about a recent event, other personal essay examples show the author's development over a longer period of time. To understand why this is among the best college application essay examples, let's look at the essay itself and how it employs techniques often found in the best college essay examples.
Arham's Common App Essay:
An hour into President Obama's inauguration, I stifled a yawn and raised my hand. "Ms. Edgell, who did you vote for?" Instantly, nineteen fifth-graders shattered the silence: "Of course she voted Republican!" "No, she's a Democrat!" "Obama was born in Kenya!" "Don't ask people about their politics," she chided. "So . . . you're a Republican!" "Arham. Outside." As Ms. Edgell fruitlessly tried to explain that politics didn't belong in the classroom, I struggled to suppress a smile–I couldn't help it. For a few moments, fifth grade's single-variable algebra and spelling tests had been replaced by a more intriguing conversation: one without a definitive answer. Snippets of boisterous debate continued to drift through the closed door, and I was eager to rejoin the conversation–that day, I learned disagreements were fascinating. Eager to understand the "why" of each and every belief, I turned to my living room: a constant cacophony of political commentary, occasionally punctuated by my father's frustrated jabs at the pause button and exasperated interjections. In my quest to decipher the cryptic nightly news, my parents became my personal dictionary, fielding a nightly barrage of questions. Forget just explaining where babies come from–over the next four years, I asked them to articulate almost every conceivable stance on gun control, abortion, and the death penalty. Through that television screen, I first encountered the full diversity of human opinions, and I was enthralled; I wanted to triumph in every dispute. Dodging my parents' dinnertime queries of how my day went, I delved into new lines of questioning: the viability of Medicare for All, the feasibility of 100% green energy, the merits of chicken tikka masala mac & cheese fusion. After watching the 2016 Presidential Debate, I spent hours pondering the economic consequences of a more cohesive border–sadly, the living room walls didn't offer much feedback on my ideas. Soon, I realized that some of my "solutions" were a bit near-sighted; eliminating poverty by printing money wasn't exactly the modern-day Wealth of Nations, and the solution to global warming was a tad more nuanced than planting trees. I learned that I wouldn't always be right–instead, the desire to win was slowly replaced by a yearning to understand. With every discussion, I synthesized new information, pinpointed gaps in my knowledge, and reevaluated my views; then, aided by the latest edition of The Economist and a plethora of Google searches, I'd unearth the next set of questions. Late nights in my living room have defined a lifelong passion: using disagreements as a lens to explore, understand, and influence the world. In Congressman DeSaulnier's office—where interns were instructed to hang up on adversarial callers—I instead found myself engrossed in half-hour conversations with frustrated constituents. There, I delved beneath the partisan rhetoric to truly understand why people support a wall, desire nationalized healthcare, or champion coal–and, in return, I offered a bit of my own worldview. On elevators, I've been known to strike conversation on the whimsical (Should gyms offer a package where you pay for every day you don't go?); overseas, I invite teams from Germany, Singapore, and Mexico to opine on whether or not Amazon should be considered a monopoly. Whether it's discussing capitalism or everyday life, the resulting conversations shed light on our culture, upbringing, and aspirations–the willingness to disagree is what builds rapport. In recognition of that, I beckon for dialogue; I constantly invite the world to teach me more. In fifth grade, I learned that we fear disagreement–feigning unity will always be more comfortable. But, through ignoring each other's most fundamental beliefs, we simultaneously abandon our ability to understand our peers. In my living room, disagreements provided a venue for questioning and navigating a world of conflicting perspectives: though I didn't know it at the time, they set the stage for a lifetime of questioning. So, be it in the classroom, through a phone call, or on stage, I continue to raise my hand."
Why is this a college essay that works
As we saw in the first of our college essay examples, one reason this sample college essay is effective is that it engages the reader from the very first sentence. The author uses the technique of in medias res , which is often found in strong personal essay examples. Instead of beginning the essay with exposition, the author begins with a quote that places the reader in the middle of a riveting conversation. This strategy makes the best Common App essay examples interesting to read and helps the best college essays stand out from the rest.
Another feature that characterizes the best college essay examples is varied and interesting word choice. This doesn't mean you need to use words in your writing that you wouldn't ordinarily use. In our examples of college essays, the writers don't just throw around SAT words. Instead, these successful examples of college essays use carefully chosen words to elevate the quality of the writing and heighten emotional tension. The phrase "shattered the silence" from the second paragraph is a perfect example of how a vivid word can instantly improve a sentence. In addition, the phrase "constant cacophony of political commentary" shows how employing poetic devices—in this case, alliteration—can make college essay examples more fun to read.
So, what makes the second of our college essay examples shine? This personal statement for college works because it presents a compelling story about a young boy slowly learning how to express his opinions and refining his beliefs. Many of the best examples of college essays show a process of growth or transformation. These transformations require struggle, and good college essays embrace that struggle and present it openly to readers.
The value of authenticity
This brings us to another key feature of our college essay examples: authenticity. Some students have the misconception that the best college essays should only portray your good qualities. However, this is not the case. Instead, the most successful personal essay examples address their authors' shortcomings and explain how they have worked to overcome them.
Honesty and authenticity permeate these college essay samples. Arham's example college essay reveals his genuine passion for debate. He provides several examples, both personal and academic, that demonstrate his interest in that topic. Importantly, successful Common App essay examples include details not present in other areas of your application. This gives readers a more personal look into your values. These examples of college essays reveal the quirks and obsessions that round out the author's personality and set him apart from his peers.
Both of these successful examples of college essays contain strong conclusions that look ahead to the future. These personal essay examples provide insight into how the writers will contribute to a college community. Arham uses the phrase "lifetime of questioning" to show that he will bring his curiosity and thirst for knowledge to whatever college he attends. Good college application essay examples show readers why they should accept you and what you will bring to their campus.
Although these examples of college essays are different from each other, they were both successful for a variety of reasons. Now let's look at how to replicate these examples of college essays in your own writing!
Personal Essay Examples–How to get started writing your own college essays that work
Do you feel ready to sit down and write your own personal statement for college? Let's break down some tips to help you use our sample college essays to write your own. Be aware that every writer has their own personal style. So, try to find ways to make these tips work for your own college admission essay examples about yourself!
So, what can we learn from these college application essay examples? Reflecting on these two Common App essay examples, there are several steps you can take in your own writing process to craft a college essay that works for top schools.
In addition to reviewing other examples of college essays, we recommend that you do some prewriting exercises to help you write the best college essays you can. First, take a moment to review your candidate profile. Then, decide on what 3-5 adjectives you would use to describe yourself. After you've reviewed our college essay examples, click here for a list of strong adjectives you might use.
Consider the word count
This exercise helps focus your essay on the most important themes. Because college essay topics are so broad, students want to cover as much ground as possible. However, the best Common App essay examples recognize the limits set by the word count. With this in mind, these examples of college essays use specific details to illustrate broad concepts. You may have a lot to share, but the best college essays highlight qualities not found elsewhere in your application. Reflect on our personal essay examples as you write. Instead of rehashing your extracurricular achievements, follow the lead of our Common App essay examples. Tell a story the admissions team hasn't heard.
After you have your five adjectives, look over the Common Application's college essay prompts. Then, choose one that lets you showcase the qualities you selected earlier. When writing college admission essay examples about yourself, it's better to tell a single story in vivid detail than to write a broad survey of all your accomplishments. The first of our Common App essay examples focused on a single day of Elinor's high school career. She then uses this anecdote to make a larger claim about her ability to solve problems. The second of the college essay samples starts with the story of a single fifth grade class before broadening out to other topics. As you choose your college essay topics, keep specificity in mind.
Expect to write multiple drafts
The best college essays take multiple drafts. So, make sure you allow yourself enough time to write your personal statement for college. The college application essay examples in this guide weren't written in a day. Rather, these college essay examples each went through several drafts to become good college essays. So, take a cue from our examples of personal essays. After you write the first draft of your Common App essay, review it after a day or two. This will help you approach it with a fresh perspective. Having others review your writing can also help transform good college essays into the best college essays.
There is no single formula for writing good college essays. However, you can learn to develop your own voice by reading articles and reviewing sample college essays written by other students. As we've stated, examples of personal essays can help you find your own voice and narrative as you start the writing process. This article from U.S. News contains more college essay examples along with short essay examples of supplemental prompts. It also provides advice from admissions counselors about how to write college application essay examples that stand out from other examples of personal essays. Top colleges like Tufts , Johns Hopkins , and Connecticut College often post examples of college essays that worked for their schools. Reading Harvard essay examples along with other college essay samples from top schools gives you a sense of what it takes to get into top schools.
Showing vs. telling
With the above Common App essay examples, we've presented two college essays that worked. Both of these college application essay examples show—rather than tell—the reader important details about the applicant's identity. These college essay examples show what kinds of students these writers would be on campus. Based on these sample college essays, top schools could imagine these students in their communities. That's why these examples of college essays stand out.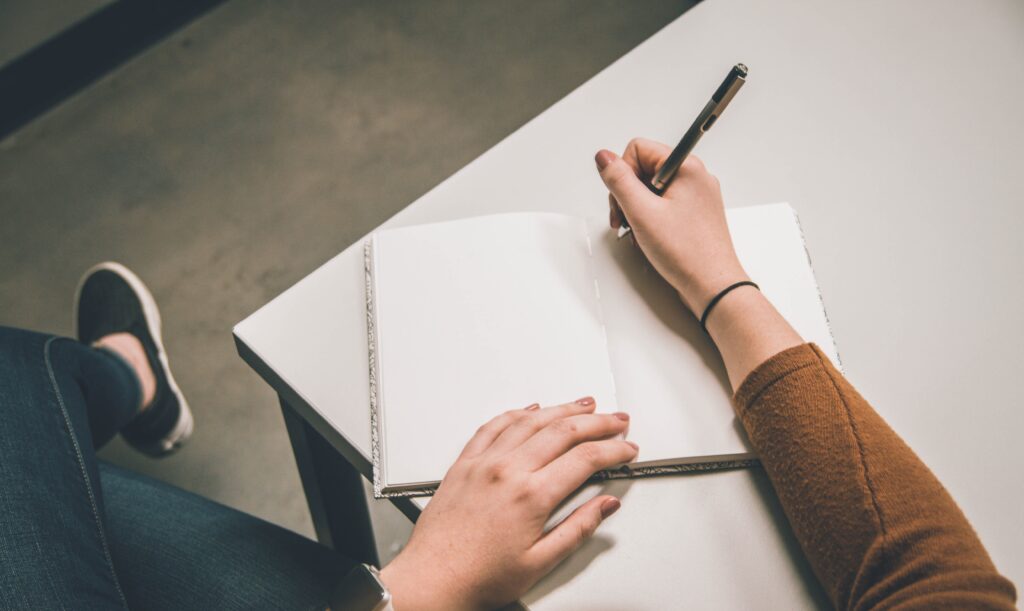 Beyond the Common App Essay
These Common App essay examples are not the only personal essay examples we will look at in this guide. Next, we'll discuss supplemental college essay examples—short essay examples that usually range between one hundred and four hundred words.
These college essay prompts are unique to the schools that assign them. However, looking at many different short essay examples will help you prepare for the variety of college essay prompts you may encounter. Let's take a look at these examples of college essays!
Short essay examples: What types of college essay topics will you see?
Now that you have some useful Common App essay examples to use as you write your personal statement for college, let's look at some other examples of college essays. As we mentioned, there are several types of college essays .
The short essay examples we'll discuss effectively and efficiently answer the prompt. Keep in mind that you will often work within the constraints of a word limit. Reading examples of college essays will help you learn this writing style. Still, remember that the best college essays will reflect your own voice. Once again, use our examples of college essays as a guide—don't try to be someone you're not.
In this section, we'll focus on four main types of supplemental college essay samples. These include why this college essay examples, why this major essay examples, other less typical supplemental essay examples, and "additional information" essay examples. As we look at these examples of college essays, we'll focus on what made these some of the best college essays out there. We'll talk about what makes each of these college essay examples unique—and how you can use them as you craft your own college essays.
Our college essay examples shouldn't hold you back. Don't feel limited to the same or similar college essay topics that you read in our college essay examples. Reading some short essay samples or Common App essay samples may help you brainstorm, but the stories you tell should be uniquely yours. When reading college application essay examples, keep in mind that authenticity will impress colleges the most.
'Why this college' essay
First, let's break down some why this college essay examples. As you'll see from our examples of successful essays, your why this college essay should discuss in detail what attracts you to that particular school.
Many colleges will require you to write an essay about why you want to attend that particular school. Good college essays that answer these prompts will reflect a given school's mission, opportunities, and personality. When you read successful why NYU essay examples, why Stanford essay examples, or why UPenn supplemental essays, you'll notice that the writer isn't afraid to be specific.
Questions to consider
What classes will you take? Is there a professor whose work inspires you? What clubs will you join? The best examples of college essays are detailed and convincing . When reading short essay examples, notice how many details the writers include. Then, think about how you can include details with the same specificity—but ones that are applicable to your life, plans, and interests.
Most schools will have their own supplemental essays. This is one area where Common App essay examples and supplemental college essay examples will differ. Our Common App essay samples were submitted to all colleges, while these short essay examples were submitted to individual colleges.
As our example why this college essays show, it's important to research the schools on your list before you complete any college essay prompts. Why this college essays that work establish three things—a personal anecdote, details about the college's offerings, and the connection between a writer's personal story and the college. Essentially, the best college essays help the reader visualize how a student will succeed at that school.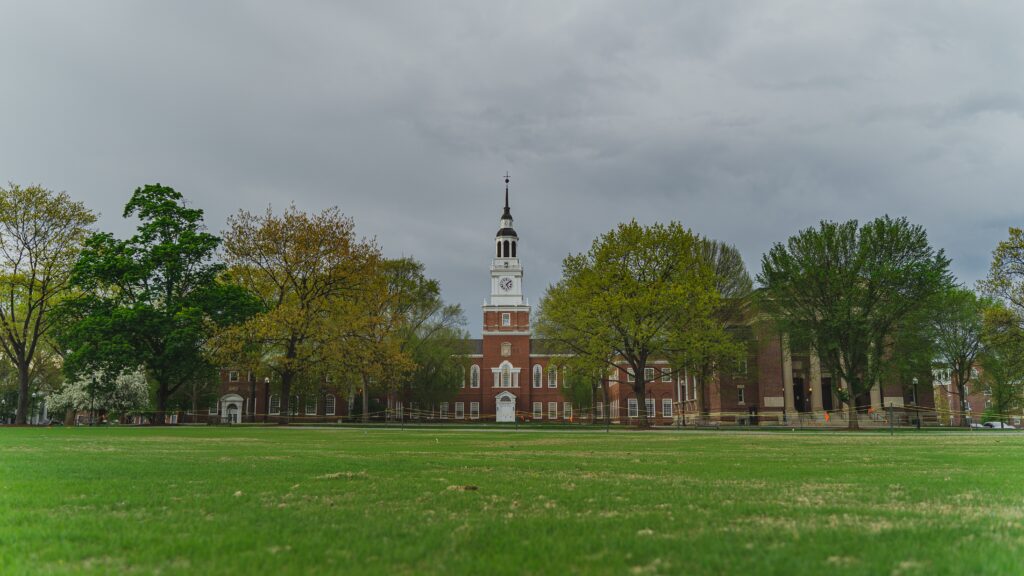 A 'Why Dartmouth' essay that worked
Why this college essay examples are a useful tool as you prepare your application for any top school. When reading this Dartmouth essay, pay attention to the clearly articulated and cohesive details. The best college essay examples will be easy to read and convey lots of information in a limited number of words.
I always had a keen interest in numbers, probability, and finance. Early on, I could quickly calculate sales tax, analyze probabilities, and visualize complex mathematical models. After taking AP classes in economics and statistics, I became intrigued with mathematical representations for economic markets and statistical models. This sparked my desire to pursue an actuarial career to utilize my talents in quantitative reasoning. The Major in Mathematical Data Science will provide me the skills to apply abstract mathematical and statistical theories to the concrete world. I will also have the opportunity to stimulate my academic intrigue through an intensive research project.
Good college essays do more than discuss why the applicant wants to study their major. They also go beyond why that school would be a good fit for their interests. College essays that worked also show why the applicant would make that school a better place.
As this Dartmouth essay shows , the best college essays illustrate a track record of involvement to support the applicant's proposed path forward. In this Dartmouth essay, the applicant plans to become an actuary. Given this student's background, this feels like an attainable and sincere goal.
Something else to note about this Dartmouth essay is that the writer doesn't use big fancy words or elaborate sentence structure. Good college essays are well-planned, written intentionally, and free from errors. However, they still sound like high schoolers wrote them! Like our examples of college essays, your short essays should feel natural and authentic.
'Why UChicago' essay examples
Why UChicago essay examples provide useful insight into what UChicago —and other top schools —look for when evaluating applicants. These Why UChicago essay examples also have qualities that you can think about when looking at Stanford essay examples, why NYU essay examples, or others!
Ex. 1: 'Why UChicago' essay example
When I visited UChicago, a friend invited me to step into her Comparative Literature class: Monstrosity and the Monstrous. Desperate for refuge from the cold (as a Bay Area resident, I hadn't packed for the Chicago winter), I quickly obliged. I expected to silently observe, but when I mentioned that I'd read Antigone, her professor was thrilled–he immediately invited me into the discussion. For an hour and a half, we weighed the pros and cons of civil disobedience: did Antigone's actions permanently destabilize Thebes, and in the modern day, when does protesting against a government cross the line? Was Antigone justified in interpreting the will of the gods? And, if so, would Sophocles support pardoning well-intentioned criminals? Beyond the enthralling analysis of the play, I was captivated by the spirit of UChicago: a campus that invites everyone (including a loitering high school student) to contribute and develop their ideas.
In this first section of our UChicago short essay examples, notice that the writer shows a knowledge of campus based on their campus visit and research. Though UChicago does not track demonstrated interest , the best college essay examples include references to visits, school-specific events, and specific details about the school's offer. This establishes a connection between the reader and the writer. Strong college essay samples will show genuine interest.
When reading examples of college essays, you should also think about the tone. In the first excerpt of these college application essay examples, the tone is passionate and enthusiastic. The tone of this sample college essay conveys excitement, and the reader can almost see the applicant walking around campus. Let's read more UChicago essay examples:
Ex. 2: 'Why UChicago' essay example
Now, it's surreal to imagine taking "The Economics of Crime" from someone as renowned as Professor Levitt (I've been a fan since reading Freakonomics) and staying after class to clarify the finer points of the latest Freakonomics podcast (I particularly enjoyed "Speak Softly and Carry Big Data," on using data analysis to perfect foreign policy decisions). I hope to add to UChicago's legacy of pushing the boundaries of our economic understanding by participating in undergraduate research, and perhaps put my findings to use through crafting social policy for the Harris School's Public Policy Practicum. Prior to graduating, I'll sample tastes of future careers through the Fried Public Policy and Service Program or the Trott Business Program. Simultaneously, as someone who enjoys conversing and respectfully challenging ideas, I look forward to immersing myself in the Core Curriculum and obtaining a strong foundation of knowledge. Above all, I appreciate that UChicago teaches students how to think, encourages dialogue, and prompts students to question norms.
Showcase your various interests
In this sample college essay excerpt, the author reveals a strong passion for learning. In this and many other why this college essay samples, the writer doesn't focus solely on one academic area. Instead, the best college essays reveal qualities and traits of someone who is eager to explore a variety of interests.
Another strength of this sample college essay excerpt is that it sticks to the facts. The best college essays limit overly emotional appeals, avoid cliché phrases, and don't make vague statements about the future. You'll see many examples of college essays that acknowledge a degree of uncertainty about what the author will study—and that's okay! As our examples of college essays show, you don't need to have everything figured out.
Note too, that both excerpts of UChicago college application essay examples are part of a much longer essay. The UChicago supplement is closer in length to Common App essay examples. Though the college essay topics are different for UChicago, you can learn from reading Common App essay examples, too!
For more examples of college essays from UChicago, check out this article!
'Why this college' essays—Additional tips
There are a few more tips to learn from reading these examples of college essays. First, notice that you have a lot of freedom to choose your college essay topics. All that matters is that you discuss why you want to go to that particular college. Perhaps you are attracted to a niche academic program, or maybe you want to combine two of your interests and engage with an institute on campus.
Also, choose your college essay topics and words carefully. Effective college essay samples avoid "spending" words complimenting colleges, telling them information they already know, or regurgitating marketing materials. Strong examples of college essays don't focus on rankings, acceptance rates, or prestige. Writing about the beautiful buildings, the weather, or the student body size will seldom effectively answer college essay prompts.
Dig deep and make connections
The most effective college essay examples mention major-specific electives or particular clubs. Most importantly, they'll explain why these programs matter to the writer. You will notice that college application essay examples often describe how college will be an extension of existing passions, interests, and activities.
In these why this college essay examples, the writers each point to specific reasons why they would like to attend their respective schools. These why this college essays are detailed and specific. Both of these sample essays showcase what their writers would bring to a college campus and how they would benefit from attending their respective schools.
As you start writing, think about our college admission essay examples about yourself. Stay true to your identity, be specific, and tell a story—then, you have a great chance of writing the best college essays you can.
'Why this major' essay examples
Next, let's discuss some why this major college essay prompts. A why this major essay tells the admissions team what inspires you about your chosen field. By reading our why this major essay examples, you can understand how to discuss your academic interests in an engaging way that tells the admissions team more about your identity and passions. Let's read some sample college essays.
Ex.1: UPenn 'Why this major' essay
The University of Pennsylvania, with its strong emphasis on pre-professional learning is ideal as a learning environment. That focus is what drives many students with an eye to the future — we hope to apply our learning, impact the real world in ways that inspire change. I find the Cognitive Science program, specifically its concentration in Language and Mind most appealing. As someone who places great emphasis in words, the idea of analyzing the cognitive aspects behind linguistics, whether philosophically, psychologically, or computationally draws upon various fields that showcase various perspectives on the meanings of language. It's fascinating that despite the various languages and cultures there can be a biological scientific breakdown explaining the complex processes underlying syntax and semantics.
Ex. 2: Brown University 'Why this major' essay
As someone who places great emphasis in words, the idea of analyzing the cognitive aspects behind linguistics, whether philosophically, psychologically, or computationally fits my ideal of using interdisciplinary methods to study human behavior holistically. I am also concerned with quantitative methods. For example, AP Psychology allowed me to talk about the ethics and methodology. I had read about the Asch conformity tests. But when my teacher set up the experiment with three classmates as subjects and the rest of us as confederates, two subjects did not conform; our ratio of nonconformity was lower than Asch had found. Could it be a trait of the magnet population and experience? Should I remain pre-med, a strong background in neuroscience will support my study of anatomy and help me become a better physician. Directly linking biology and behavior, Cognitive Neuroscience will contribute to my holistic view of my patients.
Express your passion and curiosity
Each of these why this major essay examples gives the reader a sense of the writer's intellectual passions. These why this major essay examples are clearly written, specific, and personal. When reading these examples of college essays, notice how detailed they are. For example, "I find the Cognitive Science program, specifically its concentration in Language and Mind most appealing." Good college essays dig underneath the surface. Winning essays will identify how and why a student connects with their identified major or program.
Note too, that the author of the Brown sample college essay build a clear connection between their past experiences in high school ("For example, AP Psychology allowed me to talk about the ethics and methodology") and future goals in college ("Should I remain pre-med, a strong background in neuroscience will support my study of anatomy and help me become a better physician. Directly linking biology and behavior, Cognitive Neuroscience will contribute to my holistic view of my patients.")
Content comes first
As you can see in these examples of college essays, it's crucial to focus on the content of the essay. So, when you write, complete all college essay prompts with specific details about why you want to attend that college. This will improve your overall application narrative. And, don't forget to make that narrative cohesive. Strong college application essay examples tie extracurriculars, background , and identity together with future plans.
Whether you're writing UPenn supplemental essays or Brown supplemental essays, try to write about interdisciplinary interests if possible. You're likely interested in more than one area, and many schools offer majors, minors, and certifications with unique combinations. Many short essay examples will go beyond the surface to discuss how the applicant's seemingly disparate interests mesh.
These college admission essay examples about yourself might raise some questions. Inevitably, some of you reading college essay samples are asking, "what if I don't know what major I want to study?" Of course, college essays that worked can come from students who are certain of their future career. However, they can also come from students who change their major multiple times.
So, don't panic if you haven't chosen a major. Instead, look at how you spend your time. What excites you now? College essay prompts give you the flexibility to expand on your reasoning.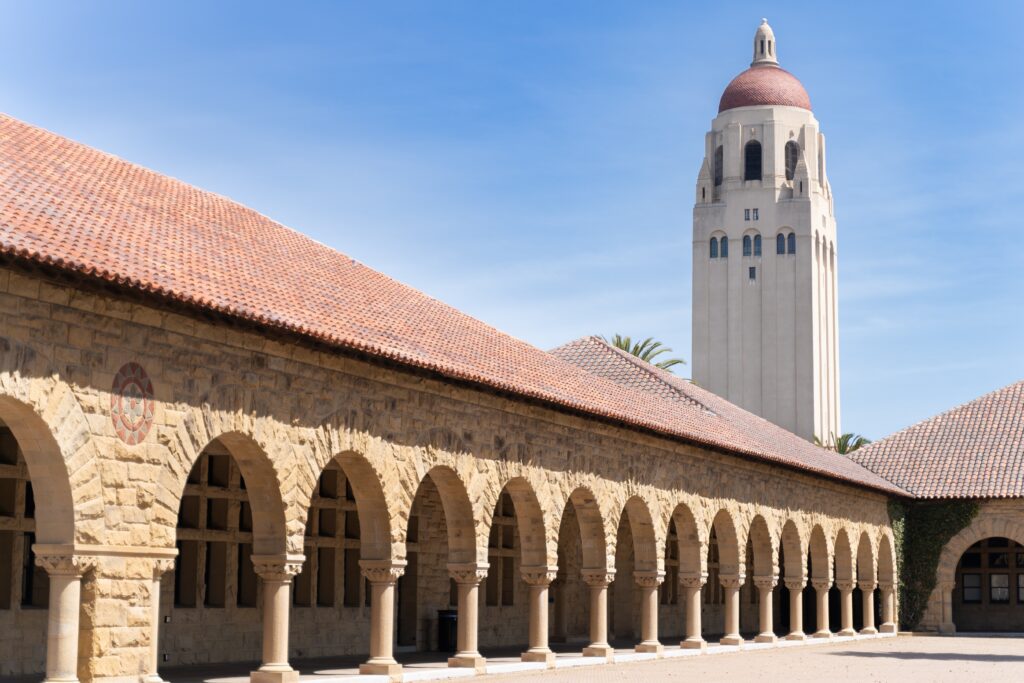 Unconventional college essay topics
Some supplemental essay prompts aren't as straightforward as the why this major or why this college essay examples. For instance, Stanford has some unconventional college essay prompts that help the admissions team learn more about each student. Stanford asks students to write letters to their future roommate. So, let's look at some Stanford roommate essay examples.
Stanford roommate essay
Stanford roommate essay examples—like any college essay examples—can be helpful as you craft your application for Stanford or any other top school. Unlike some examples of college essays, the question these Stanford roommate essay examples answer is a bit more personal. College essay prompts like these give you the chance to show off what makes you unique. The best college essays for these types of prompts will show off your unique character.
When tasked with writing an unconventional essay like the Stanford roommate essay, it's helpful to look at a few examples of college essays. These will help give you a feel for college essays that worked. Let's read two sample college essays.
Ex.1: Stanford Roommate Essay
In the spirit of inaugurating the life-long relationship I hope we'll build this year, let me tell you a little about myself. Hi, I'm Allison. I'm the second child of a comically over-optimistic refugee mother (my Vietnamese name translates, literally, to "celestial being") and a proud Kentuckian with a deep passion for student-driven advocacy. I have two parents, two stepparents, a nineteen-year-old sister (a junior in Product Design, here, at Stanford), a three-year-old half-sister, two cats, one dog, and a complicated life that spans two households. So, I'm used to sharing space and managing shifting schedules. I've also always been the "Mom" friend. To me, the little things—a chocolate chip cookie when I know a friend has a rough day ahead, words of encouragement before a big presentation, or staying up late to explain a tough physics problem—mean the most. I'll be there when you need me—be it studying for tests or navigating personal challenges. I recycle incessantly and am known to snatch cans out of the trash, wash them, and relocate them to neighboring blue bins. I keep a regular sleep schedule, rarely going to bed past midnight or waking up later than 8:30. I'm averse to gyms, opting instead to go for runs in the morning or follow along to a YouTube workout in the afternoon. I'm passionate, but also even-keeled. I think life is best taken in stride—worrying has never gotten me anywhere, but flexibility has taken me everywhere. I look forward to an awesome year!
Ex.2: Stanford Roommate Essay
Hey Roomie! Yesterday was insane. I still can't quite get over the energy in that stadium after that final play. I guess Berkeley couldn't take back the axe to cut down these Trees! I'm writing you this since I have an 8:30 Syntax and Morphology with Dr. Gribanov. I know, it's early, but that class is honestly worth waking up for. Last Friday, he spent the entire period rambling about why regardless and irregardless are the same thing, but responsible and irresponsible aren't. Just a fun little thought to start your day. I'm also writing you this as a quick apology. I won't be back from Mock Trial until late evening, and then I'll be practicing for Stanford Symphony auditions. So, if you hear cacophonous noises in your sleep, it's most likely me. Plus, it's Mahler Symphony No. 1, so you might not sleep much anyway. Kidding. These next few days are jam-packed, but I'm craving some much-needed bonding time! I have a proposal: how does a jam session this Friday at Terman Fountain sound? I'll bring the guitar and plenty of oldies sheet music, you just gotta bring a snack and the desire to sing! I've sold a few people already. Join us? Well, I'm headed to breakfast now. Text me if you want me to grab you anything.
Casual tone and style
These examples of college essays have a more casual tone and style. This works because it fits the prompt for the Stanford roommate essay. Writing a formal styled response in this case would be inappropriate. Instead, in these college application essay examples, both authors discuss their quirks, interests, habits, and personalities . Try to replicate this in your own Stanford roommate essay. Reading a variety of examples of college essays can help you brainstorm your own, but your ideas should still be original!
You and your freshman roommate will come to know each other well, so respond to this prompt with openness and honesty. While they aren't as prevalent in Common App essay examples or supplemental college essay examples, jokes and humor are more common in these letters.
Examples of college essays that are a letter to your freshman roommate are less formal. However, they should still be specific and vivid. Include details and stories to show the reader who you are. The strongest college application essay examples for Stanford will illustrate your identity through vivid stories and specifics details.
Your letter to your Stanford roommate is a great opportunity to show the admissions committee another aspect of who you are. Take advantage of it!
The "Additional Information" essay
Finally, let's turn to one last set of examples of college essays. One of the college essay prompts you'll encounter is the "additional information" section of the Common App. This also appears as an optional supplement for some schools. Not all students should write this college essay. However, if you have something important to share about your background or experiences, the "additional information" section can be helpful.
Let's look at some college essay examples for this prompt. Keep in mind when reading college essay examples for this prompt that the content will differ from applicant to applicant. So, use this space in whatever way feels natural to you.
Ex. 1: Harvard University Additional Information essay
I would like the Harvard Admissions Committee to know that my life circumstances are far from typical. I was born at twenty-four weeks gestation, which eighteen years ago was on the cusp of viability. Even if I was born today, under those same circumstances, my prospects for leading a normal life would be grim. Eighteen years ago, those odds were worse, and I was given a less than 5% chance of survival without suffering major cognitive and physical deficits. The first six months of my life were spent in a large neonatal ICU in Canada. I spent most of that time in an incubator, kept breathing by a ventilator. When I was finally discharged home, it was with a feeding tube and oxygen, and it would be several more months before I was able to survive without the extra tubes connected to me. At the age of two, I was still unable to walk. I engaged in every conventional and non-conventional therapy available to me, including physical and speech therapy, massage therapy, gymnastics, and several nutritional plans, to try to remedy this. Slowly, I began to make progress in what would be a long and arduous journey towards recovery.
This short essay example shares critical information about the writer. In doing so, this sample college essay excerpt helps the reader learn more about how medical circumstances have shaped the student's perspective. It is factual—and so are many "additional information" short essay examples you will read.
The best examples of college essays covering additional information are concrete. They often detail special circumstances, background information, or ways your life has been impacted. If you don't have important information to write about, then don't feel like you have to write something. Many students leave this section blank!
Focus on impact
You'll notice that examples of college essays for the additional information prompt could also include details about your extracurriculars . You might use this area to detail additional extracurriculars and awards that would not fit in that section. These short essay examples typically take the form of a list rather than an essay. These short essay samples should focus on impact; don't include unimpressive extracurriculars just to put something in the box. Examples of college essays come in all shapes and sizes.
You don't need to include any additional information on the Common App if you have nothing more to share. However, as you can see from our college essay examples, this section can be useful in some cases. So, use our sample college essays to help you determine whether you should include any additional information in your own applications.
Final Thoughts—Examples of College Essays & College Essays That Worked
In this guide to college essay examples, we've walked you through several different kinds of college essays prompts. We've also provided details on why these sample college essays impressed admissions officers at top schools. Reading and analyzing college essay examples can be an excellent part of the brainstorming process.
Colleges admit you based on your potential. So, when reading college essay samples, note the key qualities that the writer reveals. Each of the college essay samples is original and authentic. This should be one of your primary goals when writing your own college essays.
As you write your college essays, keep these college essay examples in mind. Think about how these short essay examples show impact and character. Then, use your voice to tell your unique story. Good luck!

This guide to college essay examples was written by Caroline Marapese, Notre Dame '22, Alex Baggott-Rowe , Davidson '16, and Stefanie Tedards. At CollegeAdvisor, we have built our reputation by providing comprehensive information that offers real assistance to students. If you want to get help with your college applications from Alex or other CollegeAdvisor.com Admissions Experts , click here to schedule a free meeting with one of our Admissions Specialists. During your meeting, our team will discuss your profile and help you find targeted ways to increase your admissions odds at top schools. We'll also answer any questions and discuss how CollegeAdvisor.com can support you in the college application process.

Personalized and effective college advising for high school students.
Advisor Application
Popular Colleges
Privacy Policy and Cookie Notice
Student Login
California Privacy Notice
Terms and Conditions
Your Privacy Choices
By using the College Advisor site and/or working with College Advisor, you agree to our updated Terms and Conditions and Privacy Policy , including an arbitration clause that covers any disputes relating to our policies and your use of our products and services.
Short on time?
Essay Service Examples Social Issues Stereotypes
Essay about Stereotyping
Topics: Stereotypes
Words: 1259
This essay sample was donated by a student to help the academic community. Papers provided by EduBirdie writers usually outdo students' samples.
When Are You Stereotyping?
Imagine if you were stereotyped. Picture yourself as a college student on a Friday night. Your music is up loud you just finished all your last touch-ups to your hair, now it's time to make the big decision. Which outfit? Most will pick the outfit they feel fits them best, brings out their eyes, or cool new accessories. Although, there's a small percentage that doesn't have it that easy. Usually part of the female population. Instead of wearing that really cute dress, she felt she looked amazing in it. She wears jeans and a top that isn't showing much of her curves. She really wants to wear the dress but all that can run through her mind is all the rude and sexual comments she received the first time. A couple of the comments were "She's a slut" or "I'll bet she's doing more than partying tonight" These are just two of many she's heard in just a night. Who knew by wearing something that made you feel amazing when you put it on could then make you feel the lowest about yourself? Put yourself in the woman's position. How would you feel about the remarks made? Some may feel embarrassed, some might feel shame in themselves. They feel instigated to change their outfit before walking out of the door the prevent any incidents from happening like this again. Then eventually she decides to stay home because now no matter what they wear, they've already been labeled. That's on their minds for longer than just that night. These comments have impacted women everywhere. People like the individual that encountered the woman that night do not realize the scarring they've created on that woman. Our community needs to be more informed on what stereotyping is and what it looks like.
A stereotype is a sweeping statement or standardized image about a person or group with little or no evidence. Research demonstrates that people can draw conclusions about others based on little to no information at all. Washington State University speaks specifically on gender stereotyping in its "Sexual Harassment Among Youth" article. Young women enrolled in high schools and colleges told Washington State University researchers that people routinely make sexual comments, both in-person and online, about them and their bodies. The authors' found "women who believed in gender stereotypes and endorsed music that degraded women were significantly less likely to engage in healthy sexual consent negotiation." Therefore, gender stereotyping is extremely effective and uncalled for. The initial impression does not determine anything or define anyone.
Stereotyping can alter a person's emotions, social life, and how they connect with their surroundings (Fields,2016). Because of this, that person will not be responsive to the concept of making new friends or meeting new people. Also, being stereotyped can have an impact on a person not wanting to go outside anymore because of others' set of rules. Some people get critiqued about what they wear daily. Others are critiqued about the music they listen to and what they look like, behave, and who they hang out with. The list goes on and on (Fields 2016).
Stereotyping can be so cold when used in these ways. People commit suicide and have no friends because they are tired of being stereotyped. It can be hard for some individuals to simply forget about rasping words and not let them ruin their life. "Sticks and stones may break our bones, but words will break our heart" – Robert Fulghum. Stereotyping has a big effect on how people feel. It can make people feel like they have no purpose in life and therefore they would want to end their life (Fields 2016)
Proper editing and formatting
Free revision, title page, and bibliography
Flexible prices and money-back guarantee
When people don't fit our preconceived notions, we tend to ignore the contradictions, until they are too dramatic to overlook. For example, older adults are characterized as more forgetful and less able to learn new information. Yet there is also evidence of older adults serving important roles in society. For example, "nearly 40 percent of the nation's 1,200 working federal judges have reached senior status and could retire. But, these senior judges are crucial to the justice system and, handling reduced caseloads, carry out nearly 20 percent of the federal judiciary's work" Therefore, when we have a strong, healthy, and positive identity, we feel confident enough to pursue what anybody else would in terms of working towards our life goals, attaining our education and feeling empowered to change our worlds, despite whatever negative messages we hear from others based on our appearances.
"Judge me by the content of my character" Martin Luther King Jr stated in his "I Have A Dream" speech. The way one appears may not be thy. The article speaks on, "Dressing for the Job You Want, Not the Job You Have" Recent research indicates that "people continue to be unsure about Appearance in the workplace. Is it important, or not? What's appropriate, or inappropriate? What about decoding dress codes? How should aspiring women dress?" There is often confusion about when stereotyping is taking place. For example, at an interview. One might think they didn't get a job because someone is judging them on their appearance instead of what they have to offer. Which is often true. Is this wrong? Maybe… maybe not. Imagine yourself as a hiring manager for a big company. You give two interviews. One man comes in wearing regular clothing but has plenty to offer. But so, does the man who decided to appear at his interview with dress apparel. Dress shirt, dress shoes, ironed pants. Who would you most like pick to bring in as the face of your company? Sometimes it's just about who's the better influencer. One could have all the same qualities as another, and both have great personalities. Even the same ethnicity. Would it still be stereotyping? Or just one making a thoughtful decision?
There is always a more common social issue that triggers stereotyping. Racial judgment happens to be one. Research shows that stereotyping has found our death certificates. A very common name that comes to mind is Trevon Martin. "Trayvon Martin was an unarmed American 17-year-old killed by George Zimmerman on February 26, 2012, sparking a national controversy." Trevon Martin played a major role in the "#BlackLivesMatter" movement because he was killed simply because he looked like he could be harmful. I wish I could say his killer was just racist but if that were the case. The trial would not have gone if it did. According to the courts "Trevon Martin fit the description" making it self-defense instead of a murder charge. These "descriptions" come about in a few ways. In this case, the color of his skin and his choice of clothing… are what killed him. Prejudice, discrimination, or antagonized judgment directed against other people because they are of a different race or ethnicity is very real and often falls under stereotyping.
Stereotyping is something that's impacting everyone worldwide. It's taken people out of their comfort, it's caused fear, and it's cost us the opportunity. Most importantly stereotyping has cost us lives. However, this needs to be changed. As a community, we need to enlighten others about how harmful stereotyping is. Educate those who don't see the big issue in doing so. After all, education has been the key to everything. So, educate yourselves, your friends, and your families. No one wants to live in fear, lose opportunities over things out of their control, or be uncomfortable anywhere they go. No one wants to be victimized by stereotypes… and no one should have to!
Our writers will provide you with an essay sample written from scratch: any topic, any deadline, any instructions.
Cite this Page
Get your paper done in as fast as 3 hours, 24/7.
Related essay Topics
Popular categories, most popular essays.
American Born Chinese by Gene Luen Yang is a phenomenal graphic novel addressing self-acceptance, racist stereotyping, and identity. Not to mention, Gene Luen Yang blew my socks off with a brilliant intertwining of three rather unconnectable storylines. Gene Luen Yang tackles the negative stereotypes of a Chinese- American head-on, illustrating Chin-Kee to possesses the physical stereotypical qualities of a Chinese person. Including small eyes, two large teeth, and yellow skin. In addition to these, he carries non-mannered and uncivilized qualities...
Social norms have created stereotypes for male and female that have a significant influence on health outcome. Men are expected to be brave, tough, resistant to pain and not showing their emotions. Women, on the other hand, are very emotional, sensitive and in need of protection. Men will not seek help immediately if they feel tired, overworked and stressed or if they feel pain. Social norms of masculinity encourage them to overlook their symptoms and perceive them as unthreatening. Consequently,...
Abstract Most people grow up listening to fairy tales which have always been an inspiration to people. They are always important types of narrations for societies and are transferred from generation to generation. They are not told only for entertainment, but they also shape society in a way. Despite the fact that fairy tales are written in a short and simple language, they have deep meanings and hidden messages. One of these hidden messages is gender stereotyping. Females and males...
Societal prejudice and discrimination is often the result of conformity to social norms and teachings. Normative pressures to have prejudiced beliefs towards the race, sexual orientation, and social status of individuals often result from the acceptance of these prejudices in society. This often results in a mold that society expects the minority population to conform to and discourages them from reaching their highest potential in life. Only those who realize that society's expectations in regards to one's background do not...
Gender Inequality/Gender Discrimination
Introduction 'Gender equality not only liberates women but also men from prescribed gender stereotypes' /Emma Watson/. Today everyone is labelled based on their gender or what they identify as. As soon as you meet someone you begin to judge them based on their gender without even knowing anything about them. I believe that gender stereotyping is wrong, and you shouldn't judge someone as soon as you meet them. Media According to scientific research gender stereotypes are very effective at teaching...
Croatia has many different regions and there are many stereotypes attached to each region. Also throughout the history many people left a tiny bit of an influence on Croatian culture, language and habits. So Croatia has a really great background for making all kinds of stereotypes and jokes. Some of them are quite rude but most of them are really funny. A TYPICAL DALMATIAN Dalmatia is full of stereotypes, of course, the funny ones. The first things that comes to...
Discrimination of the elderly or, ageism, is defined as a form of discrimination which is based on an individual's age (Hitchings & Day, 2011). The advance in age, the reduction in independence and the limitations in social participation affect society's views and approaches towards elderly individuals. Due to such attitudes, the elderly are frequently stereotyped and subjected to positive or negative prejudice (Cinar et al., 2018). Ageism and age discrimination may manifest themselves differently in various social, economic, work, health...
Nowadays, people are constantly using stereotypes in their everyday life to simplify the diverse world around them. Placing people into social categories helps people to understand quickly how to behave when meeting new people, as they might have a similar experience in dealing with other people from the same social group before. However, one of the significant drawbacks of generalization is that it can be a reason for prejudices as it makes people ignore the differences between individuals. As a...
Are racial stereotypes still a thing? The answer is completely, yes. Unconsciously or not, everyone has used these stereotypes. Racial stereotyping has been persistent throughout history and is still evident in our culture today. Racial stereotypes are aided by what airs on the news, and in the popular media. These harmful descriptions negatively impact people of different races, backgrounds, and ethnicities. Racial stereotypes are described as, "automatic and exaggerated mental pictures formed about all members of a particular racial group"...
Get original paper written according to your instructions
Save time for what matters most
Fair Use Policy
EduBirdie considers academic integrity to be the essential part of the learning process and does not support any violation of the academic standards. Should you have any questions regarding our Fair Use Policy or become aware of any violations, please do not hesitate to contact us via [email protected]

We are here 24/7 to write your paper in as fast as 3 hours.
Applying For Scholarships
Scholarships
How to Write a College Essay About Yourself
David Sep 30, 2020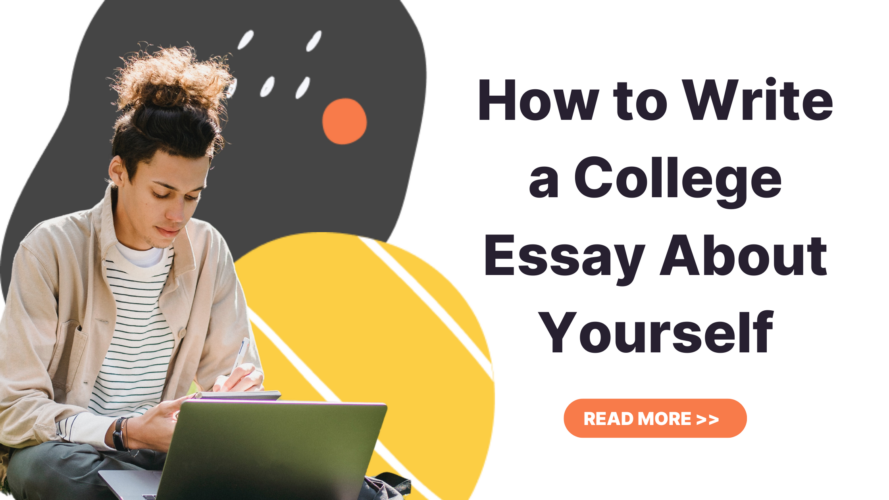 Get our best scholarship practices, insights & tips delivered to your inbox
Thank you for subscribing!
The scholarship you're applying to requires that you write an essay about yourself. Easy peasy, how hard could it be? After all, you've been living with yourself for the last 17+ years! You know yourself better than anybody. You open your computer to start typing but your mind goes blank. Everything that you know about yourself suddenly seems unworthy of a $5,000 scholarship. 
What in the world can you write about that will spark enough interest in the scholarship committee? Before you start panicking, check out our step-by-step guide on how to write a college essay about yourself.
Step 1: Brainstorm 
The first way to tackle any scholarship essay prompt is to start with some thinking. We highly suggest that you take time before starting to write to brainstorm the essay prompt. This will not only get your creativity flowing, but your essay will be more organized and cohesive.  
Brainstorm Ideas 
To start brainstorming, sit down in a quiet space with a pen and paper. Think about your background, your family life, your family's financial state, your academic history, your childhood, your education, sports you play, and anything else about yourself that makes you who you are. If you're stuck, strike up a conversation with your parents or friends about yourself to get you rolling. Jot notes about yourself down on the paper.
The fastest path to earning scholarships
Simplify and focus your application process with the one-stop platform for vetted scholarships.
Now, it's time to take the facts you've written about yourself and dig deeper. The goal of your scholarship essay is to tell a story about yourself that will convince the scholarship committee that you deserve to win. How can you turn facts about yourself into a compelling story?  What information can you provide about yourself that will broadcast your character? 
It helps to think about who your audience is. To do this, get to know the scholarship organization better! Visit their website and read their 'about' section. What do they stand for? What kind of students do they award? 
Your audience might be interested in how much you studied to get your 3.8 GPA. Your GPA and test scores may have helped get you into college, but they might not be enough to win you scholarship money. Thousands of students have near to perfect GPAs, and writing about it can be a bit dry.  
Your audience wants to read about the challenges you've faced along the way or meaningful experiences you've had. Did you have to watch a younger sibling every day after school because your parents were at work? Have you experienced mental health challenges or learning disabilities that have made studying hard for you? How did you decide that you wanted to study business in college? This is what we mean when we say to dig deep. Go past the surface level.  Talk about the experiences you have had that have gotten you to where you are today. 
Step 2: What to Include in an Essay About Yourself 
A scholarship essay about yourself is obviously very broad. You can take your essay in many directions. Remember, you want to provide information about yourself that makes your essay worth reading. Including facts about yourself in your essay is fine. But, you better be seasoning those facts with a lot of flavors. 
Here are some ideas to include in your essay. 
Topics You Can Address in Your Essay
There are plenty of ways you can talk about yourself in your essay. Remember, your essay must focus on yourself and your personal experiences in life. You can choose one or two of the following topics as the basis of your essay.
Experiences that have inspired your degree choice.
Challenges you've faced that have impacted your life and education.
Unique hobbies you have or the sports you play. 
How you've changed over the years. 
Your experiences in school. 
Professional goals you have for the future. 
Your achievements.
Special relationships that have inspired you. If you choose this topic, remember the essay still needs to focus on you.
The topic you choose to write about should be one that you can connect back to your education or career goals. If it didn't impact your education or career in some way, it's likely not relevant for the scholarship.  
Remember, you need to talk about the why and the how. For example, why are you pursuing a degree in law? Why did you choose this degree path? How will a law degree help you in your future? How have past experiences led you to dream of becoming a lawyer? 
Step 3: Sketch an Outline
Now that you have an idea of what you'll write about it, it's time to get organized. Creating an outline is your final step before starting to write. Choose one or two of the topics we suggested and start breaking down what you'll write about in each paragraph. Your essay should consist of an introduction, 3-5 body paragraphs, and a conclusion. 
Check out our tips on what you should and shouldn't include in your essay: 
Impress from the start of your essay.
Place yourself in the reader's shoes. Do you show enough of your personality in your essay? Do you convince the reader that you deserve to win? 
Do your research and learn about the organization. Try and connect yourself to their initiatives. Do you have a hobby or goal that matches the organization? What can you bring to the organization?  
Only include relevant information. If something seems unnecessary or out of place, it probably is.
Write in the first person, this is about you after all.
Give specific examples. Don't say you struggled during freshman year, instead, show what that struggle looked like.
Show off your strengths and achievements. 
Make your essay interesting! If it doesn't captivate your audience from the start, it's not good enough.
Proofread and edit your essay. Those little spelling mistakes can cost you the scholarship. They are distracting and they don't do a good job at convincing the reader that you're professional. Everybody makes mistakes but it's on you to check your work before submitting.
Use the correct format .
Write about academic weaknesses in your transcripts. This is your chance to take responsibility for the 'D' you received during freshman year algebra. You might write about your struggles with algebra and how you were motivated to improve by getting a tutor. Definitely do not play the victim card by blaming a teacher! 
Making mistakes is human! Write about what you learned from your mistakes and how they have made you stronger.
Be authentic- write how you speak (of course, with correct grammar). Trying to impress with big words from the thesaurus isn't as impressive as you think. 
Follow the essay instructions! You can write the best essay but if you don't follow instructions, you risk being disqualified.  
Lie- Making up stories to win over the scholarship judges isn't going to win over anybody! Lies scream inauthenticity. Trust us, it's obvious when students lie and scholarship judges aren't impressed.
Brag- If you think that bragging about your 4.0 GPA is going to win you scholarship money, you're wrong. Show off your confidence in a way that doesn't come across as overbearing and arrogant.
Use the essay as an opportunity to divulge your deepest darkest family secrets. This is not the place to cry your heart out or disclose personal information.
Be vague about your professional goals. What sounds better, awarding a student with clearly defined goals or a student who doesn't know what they want to do in life?
Repeat the same information over and over again. You will have your readers yawning! 
Use cliches. Cliches are overused! Be bold and different. 
Step 4: How to Start an Essay About Yourself 
As with all scholarship essays, your essay about yourself should captivate readers from the very beginning. Start your essay with a creative introduction that will make the readers want to continue reading your essay. You may choose to start with a personal story or experience. 
Avoid using cliches such as "from a young age" or "for as long as I can remember." Also, avoid using quotes. These are other peoples' words, not your own.
At the end of your introduction paragraph, you should have a thesis statement that makes it clear to the reader why you are applying for the scholarship. They should be able to taste your enthusiasm and understand your motivation for applying. 
How to Start an Essay About Yourself Example
When it comes to my passion for teaching others, you might say I wasn't given much of a choice in life. As the older sister of four, it was my responsibility to lead the way and teach my two younger brothers and sister. At least, I assumed that responsibility. I helped them with everything from school projects to packing for camp in the summer. It's no surprise to me that years later, I have chosen to pursue a bachelor's degree in Education at the University of Texas in the fall. With this scholarship, I will be able to pursue my degree in education and return to my hometown to teach in a local elementary school after graduating. 
Step 5: What to Include in Your Body Paragraphs  
Your body paragraphs are the meat of your scholarship essay. This is where the scholarship readers really get to know you. Your body paragraphs should each contain an argument with supporting details and examples. 
Your job in these paragraphs is to bring your personality out as much as possible. You also want to connect your arguments with your educational and career goals, and of course, to the scholarship you're applying for. Make sure you relay to the reader how the scholarship will help you fulfill your goals.
How to Write a College Essay About Yourself Body Paragraphs Example
My role as a teacher to my little brothers and sister was only the start of it. As soon as I was of appropriate age, I started babysitting my neighbors on the weekends to earn extra money. Sure, that meant sacrificing my weekend nights with friends, but I was able to save up quite a lot of money from my Friday night and Saturday night gigs. For me, it was never only about the money. I loved spending time with the little kids. I would come up with fun activities to do with them, like "restaurant night," where we would create menus and whip up ice cream sundaes in the kitchen. 
By high school, it was clear to me that I wanted to be a teacher. I took several classes in high school that confirmed this dream of mine. I particularly enjoyed my early childhood education class where I learned theories in childhood development, classroom management techniques, and about developing curriculum. I even started to write up my own curriculum and made my younger siblings be in "school," with me as their teacher. I don't think they were too happy about all those extra hours of school… 
Over the last year, I completed an internship as a teacher's assistant. Every Tuesday and Thursday I spent half the day working with a 3rd-grade teacher at the local elementary school. I learned so much from this experience, like how to manage behavior problems and how to encourage shy students to participate in lessons. I can't wait to come back to my hometown and work as a teacher after college.
Step 6: How to End an Essay About Yourself  
By the time you get to writing your concluding paragraph, you may feel an urge to finish up your essay quickly. But, your concluding paragraph is also important in making that final last impression. Don't rush through it. 
Your concluding paragraph should wrap up your essay while giving an overview of the main points of your essay.  You should do the following in your concluding sentence: 
Restate your thesis in other words. 
Give an overview of the arguments you made in your body paragraphs. 
End your concluding paragraph with a big thought related to your future.
How to End an Essay About Yourself Example
You might say that my upbringing made me who I am today, but I think it's a lot more than that. I wouldn't have the confidence I have today in myself and in my future goals if it weren't for my studies and jobs throughout high school. I am so excited to start my degree at the University of Texas and keep developing the tools and skills I need to become the best teacher I can be.
Step 7: The full Example of How to Write a College Essay About Yourself
Now that you have learned how to write a solid introduction, conclusion, and body paragraphs, it's time to put it all together. Here is the full example: 
Final Thoughts 
The "Tell Us About Yourself" scholarship essay prompt might feel frustrating. It can feel intimidating but it's really not so bad once you know how to tackle it. 
Use these tips and you'll be good to go. Time to start writing!
Applications
essay applications
scholarship applications
Scholarship Essay
writing scholarship
writing tips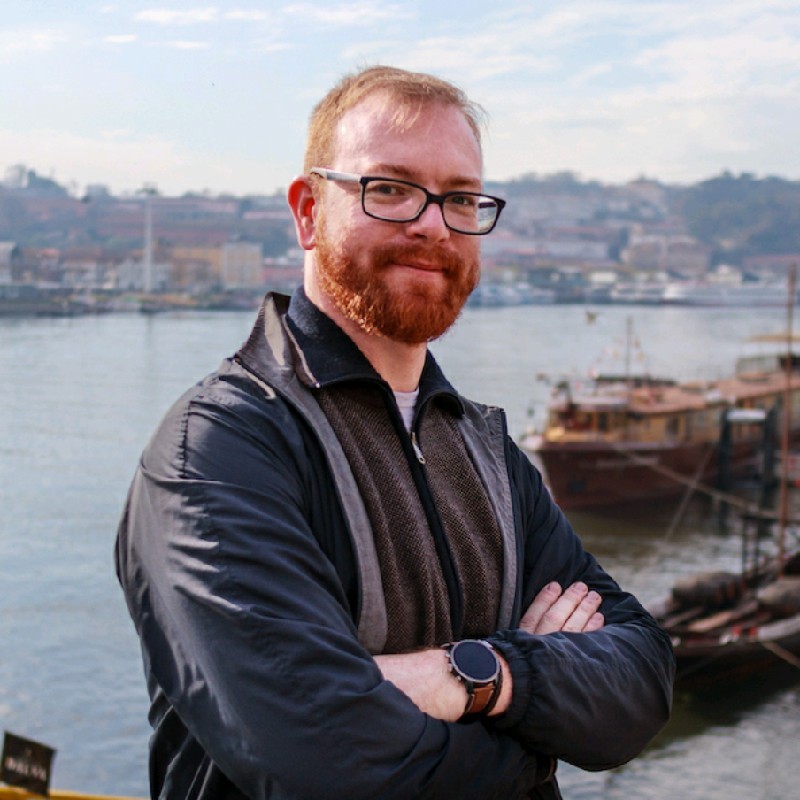 David Tabachnikov is the CEO of ScholarshipOwl. Formerly at Waze and Google, David is an experienced CTO/R&D manager with over 10 years of experience of leading tech teams. David fervently believes that students should have greater access to education, and is passionate about using technology to help them achieve that goal.
Related Stories View All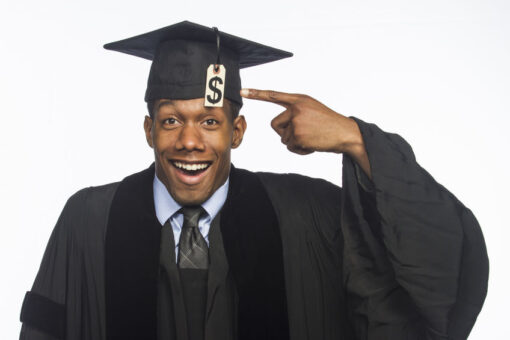 Details of the Prestigious Park Scholarship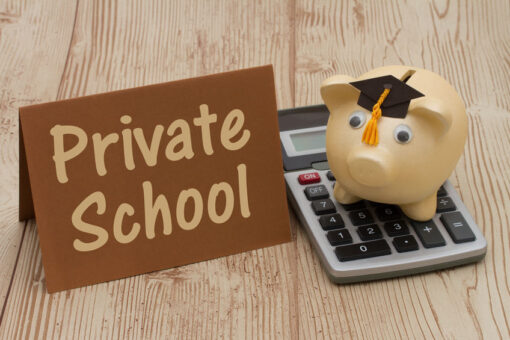 Private School Scholarships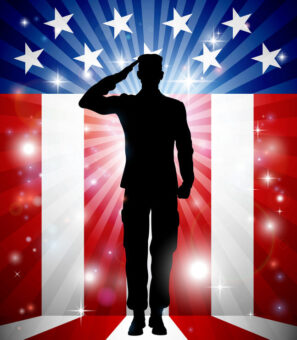 Getting a ROTC Scholarship for College
Get started with scholarshipowl.
Simplify and focus your application process with the one-stop platform for vetted scholarships

Essay help online: fast and affordable
You are here: essay writer serv news essay help online: fast and affordable.
Back to top
Statistically, there are several times more applications sent to admission committee than amount of places in college. That's why college essay is an inevitable part of any application. It's being sent together with grades, extracurricular activity and academic achievements to find out the most talented young people. How can one make his essay outstanding? 
In the light of such tense competent, it's better to find essay writing service and assign the task to them. Nothing can be easier, as most services are now available online and provide 24/7 service and support. No time zone, no holidays influence the work of experts. Just type " write my essay " in any search engine and enjoy thousands of results.  
At your disposal only experienced writers with diplomas and degrees. Get your paper done as fast as you need it! No more need to scroll through infinite pages with tips and recommendations, no more reading and triple check of the same text. Allow essay writer make everything and enjoy an ideal outcome! Nothing is as easy as to get help!  
College essay that wins  
We can name plenty of reasons why essay help is necessary. Apart from saving your time and preventing headache, it will also help in getting successful piece of writing. Because as you might guess, a professional writer will perform the task way better than a beginner.  
Here's an incomplete list of things that best essay writing service can give:  
Shape your thoughts and ideas;
Turn your experience into an impressive story;
Check all spelling and grammar mistakes;
Make a correct format and length of essay.  
Essay rewriter assigned to your task will check all necessary information about the topic, put sentences in correct order, and most importantly, never waste any security no of the given time. We know that making such an important job is hard, with so many distarcting factors. Once you sit in front of blank page and start typing something, the thoughts just vanish into thin air. But nothing prevents you from searching " write my essay for me " and getting result without stress and headaches.  
How to make a plan for essay  
No successful action is possible without a plan. Starting to work on essay, make a step-by-step reminder of what is needed to be done.  
Don't attempt to finish everything at the first try.
Make notes and drafts.
Think of your string sides and personality. What do you want to emphasize?
Think about people you admire. What did they teach you?
Makes notes about changes you see in yourself.
Write down the things you want to change in the world. How would it make the life of others better?  
Persistence and hard work is a key to ideal essay. Make your work speak louder than your grades!
- Will you write my paper for me? - Yes, we will.
What we offer:, let's write a paper for you in no time, follow these 4 simple steps and solve you problem at once.
Provide details such as your topic, the number of pages, and extra requirements, and we'll do a paper for you in no time!
Log in to your personal account to know the current status of your paper(s). You can also turn to our support team for the same purpose. Enjoy your life while we're working on your order.
As soon as we write the paper(s) for you, check it for correctness, and if everything is good to go, just download it and enjoy the results.
Our customers' feedback
Still hesitant just look: others have already used our services and were pleased with the results.
Thank you guys for the amazing work! I got an A, and my professor was impressed. You have done the impossible, and I will never forget your help! The best service ever!
I ordered my paper two weeks ago and received it on time. The quality is very good, much better than other companies provide. My support agent is a pro, fast and simple explanations. Thanks!
I am firmly convinced that you will never disappoint me because you haven't done it before. Amazing approaches and solutions at perfect prices! Please continue working the way you do!
I've been using WritePaperFor.me for about five months, and I have nothing to complain about. Excellent quality, perfect grammar, delivery on time, nice support team, pleasant prices, amazing results.
This service helped me focus on my job, and I will never forget the support I received. I've got a promotion in the end! Thanks a lot for everything you do for people like me!
I have to admit that searching for a reliable and professional service was a tough quest. Nevertheless, I am happy that I managed to find writepaperforme! Everything is much better than I expected!
The best bargain is just a few clicks away!
Get an original paper that doesn't cost a fortune!
450 orders completed daily
86 disciplines of expertise
820+ professionals on our team
4.88/5 is the average order rating
​​Still have questions?
Contact our support agents and let them help you!
Is it time to write a paper for you? Contact us and relish the highest academic performance! 
Our professionals will do their best!
You'll write my paper for me, won't you? We certainly will!
So tired of writing papers that you're starting to think of your professor's demise? Relax, we're only joking! However, even a joke is woven with the thread of truth, and the truth is that endless assignments are constantly nagging at you and keeping you up all night long.
'Writing my papers is unbearable!' you may think But you're not alone… What if we told you that we know a magical place where professionals can write your essays so perfectly that even professors' most sophisticated requirements will be met? You've probably already guessed that we're talking about WritePaperFor.me — the most delightful, facilitating, and destressing custom paper-writing service!
We are not going to be shy about our wish to see you as our steady customer. As a result, we aren't twiddling our thumbs but permanently improving our services; we carefully select writers who always bone up on their subjects and disciplines, and we won't rest unless you've gotten your ideal paper(s). All your wishes become our unshakable rules!
Why would I ask you to write paper for me?
Despite the obvious and even natural resistance to the idea of paper writing in principle that may occur with any student, you may also ask yourself, 'Why would I need you to help me write my paper?' The answer to this question lies in the spectrum of your routine actions. It's not surprising that studying becomes part of our lives, but sometimes we've just got too much going on!
When you write an essay or academic paper, you just do one of the numerous things you face daily or weekly. This part of your life consumes lots of energy and time, so how can you possibly get around to doing other things like having fun, working, playing sports, helping relatives, and spending time with friends?
People are social creatures, and it's only natural of us to request help from experts.. That's why we ask doctors, electricians, or plumbers to help us! They're all specialists. Who writes essays for you better than you do? Right, people who write numerous essays every day. We are experts in academic writing, aimed at satisfying all your needs related to education.
You just hire a professional to get a paper written, like you normally do in other situations. Our team of writers know everything about writing your paper and can cope with assignments of any complexity and academic level. Well-researched and expertly-written papers are what we do for our customers, and we always do our work professionally so that you could kick back and enjoy your life to the fullest.
The undeniable benefits of our custom paper-writing service
Apart from a paper written in accordance with the highest standards, we provide a wide range of contributory advantages to make your life easier. Let's take a closer look at them.
Round-the-Clock Support. Our paper-writing service works day and night to help you with all current issues. Our friendly support team is available whenever you need them, even if it's the middle of the night. They will gladly guide you and answer all your questions on how to order customized papers or consult you about the matters at hand. Feel free to share your questions or concerns with them and get comprehensible answers.
High-Class Quality. 'Will you write a paper for me that meets all requirements?' This question is frequently asked by many students, and we always answer in the affirmative. Our main goal is to deliver a perfectly written paper the meets the highest possible writing standards. We don't rest unless you are satisfied with our work. If you hire a paper writer online, we guarantee you that you get 100% original and plagiarism-free assignments of high quality.
Complete Anonymity. We value your privacy and use modern encryption systems to protect you online. We don't collect any personal or payment details and provide all our customers with 100% anonymity. 'Can you write a paper for me and let me stay anonymous?' Of course, we can! We are here to help you, not to cause problems.
Fast Delivery. We completely understand how strict deadlines may be when it comes to writing your paper. Even if your paper is due tomorrow morning, you can always rely on us. Our writers meet all set deadlines unequivocally. This rule is ironclad! The offered range is wide and starts from 6 hours to 2 weeks. Which one to choose is totally up to you. On our part, we guarantee that our writers will deliver your order on time.
Free Revisions. Our mission is to hone your paper to perfection. That's why we offer you free revisions to make everything ideal and according to your needs. Feel free to ask for revisions if there is something you would like to be changed. That's how our paper writing service works.
Money-Back Guarantee. You can get up to a 100% refund if you are dissatisfied with our work. Nevertheless, we are completely sure of our writers' professionalism and credibility that offer you hard-core loyalty to our guarantees.
Comprehensible Explanations. 'Can someone write my paper for me and provide clarifications?' This question arises from time to time. Naturally, we want you to be totally prepared for the upcoming battle with your professor. If you need to fill the gaps in your knowledge, you can always ask for clarifications related to your paper. Moreover, when you order 'write my paper for me' service, you can always turn to our support agents for assistance. They will be glad to provide you with the necessary information and comprehensible explanations.
Fast and Customer-Focused Solutions. 'Is it possible to do my paper for me so that I don't worry about it at all?' It certainly is! We offer all-encompassing solutions to all your academic problems by defining issues, determining their causes, selecting proper alternatives, and ultimately solving them. You are free to do your favorite activities while we are taking care of ongoing matters. You can always rely on us when it comes to essay-writing online and taking an individual approach to every case.
Who will write my paper when I order it?
Another crucial advantage of our service is our writers. You may have asked yourself, 'I'd like to pay someone to write a paper for me, but who exactly will that person be?' Once you order a paper, our managers will choose the best writer based on your requirements. You'll get a writer who is a true expert in the relevant subject, and a perfect fit is certain to be found due to our thorough procedure of selecting.
Every applicant passes a complex procedure of tests to become one of our permanent writers. First of all, they should provide their credentials.  We need to make sure that any prospective writers we hire have the proper experience.. The next step resides in passing a series of tests related to grammar, in addition to subject and/or discipline. Every paper-writer must pass them to prove their competency and their selected field of expertise.
One more step includes writing a sample to prove the ability to research and write consistently. Moreover, we always set our heart on hiring only devoted writers. When you ask us to write your essay or other academic works, you can be sure that they always do their best to provide you with well-structured and properly-written papers of high quality.
The final chord is related to special aspects of academic paper-writing. It means that every writer is prepared to cite properly, use different styles, and so on, so you don't have to be worried about formatting at all.
'So, can they write an ideal paper for me?' We answer in the affirmative because we select only the best writers for our customers. Approximately 11% of all applicants can pass the whole set of tests and are ready to help you. All writers are fully compensated for their work and are highly motivated to provide you with the best results.
We are online 24/7 so that you could monitor the process of paper-writing and contact us whenever necessary. Don't forget that your satisfaction is our priority. Our writers fully focus on your order when it comes to the 'write my paper' procedure. Our managers will immediately send all the information to your writer if any corrections are required.
It's time to write my paper! What should I do?
'I am ready to pay to have a paper written! Where do I start?' Our team hears these words every day. We really believe that every student should be happy. That's why we offer you to look at the simple steps to make the process even more convenient.
Fill in the comprehensible order form located on the main page of our website. If you need some help with it, feel free to contact our support team.
Provide the necessary details, such as the topic, subject or discipline, paper format, your academic level, etc.
Select the deadline, and we will strictly follow it.
Pay the total price. Submit a preferred payment method. The full sum will be deposited into your account on our website. The money will be transferred to your writer in case you approve the paper.
If you have additional materials provided by your professor or may simply assist in writing your paper, please attach them too. They will help the assigned writer meet your professor's expectations.
Every paper we can write for you is expertly-researched, well-structured, and consistent. Take a look at some types of papers we can help you with:
Dissertations
Research papers
Case studies
Term papers
Business plans, etc.
Questions like 'I would like you to write a paper for me without destroying my reputation. Can you promise to do so?' or 'Can you write my paper for me cheap and fast?' often arise, and we take pride that these options are included in the list. Your safety and anonymity are parts of our common priority, which is to make you fully satisfied with all offered services.
Moreover, our pricing policy is flexible and allows you to select the options that totally suit your needs at affordable prices. You will be pleased with the results and the amount of money spent on your order. Our managers and writers will do the rest according to the highest standards.
Don't hesitate and hire a writer to work on your paper now!
We believe that students know what is best for them, and if you suppose that it is time to 'write my paper right now,' we will help you handle it. 'Will you do my paper without any hesitation?' Of course, we will. Our service has all the necessary prerequisites to complete assignments regardless of their difficulty, academic level, or the number of pages. We choose a writer who has vast experience and a breadth of knowledge related to your topic.
Our 'write my paper for me' service offers a wide range of extra features to make the ordering process even more pleasant and convenient. Unlike lots of other services, we provide formatting, bibliography, amendments, and a title page for free.
'When you write my paper for me? Can I monitor the process?' Naturally, you can. We understand that you may want to ensure that everything is going well. Furthermore, there may be situations when some corrections are needed. We believe that a tool like this can come in handy. The assigned writer will strictly follow your and your professor's requirements to make sure that your paper is perfect.
'Is it possible to write my essay from scratch?' We don't do just proofreading or editing. Our goal is to fully carry your burden of writing. When this or similar questions appear, we always assure our customers that our writers can do whatever they need. Apart from writing from scratch or editing and proofreading, our experts can effortlessly cope with problem-solving of all kinds;even sophisticated software assignments!
Our 'write my paper for me' service is good for everyone who wants to delegate paper-writing to professionals and save precious time that can be spent differently and in a more practical way. We want you to be happy by offering the great opportunity to forget about endless and boring assignments once and forever. You won't miss anything if your papers become the concern of our professional writers.
Don't waste your precious time browsing other services. We provide you with everything you need while you are enjoying yourself by doing things you really enjoy. 'Write my paper then! Do my paper for me right now!' If you are ready to exclaim these words with delight, we welcome you to our haven, a place where students spend their time serenely and never worry about papers! It's your turn to have fun, whereas our mission is to provide you with the best papers delivered on time!
Questions our customers ask
Can someone write my paper for me.
Yes, we can. We have writers ready to cope with papers of any complexity. Just contact our specialists and let us help you.
Who can I pay to write a paper for me?
We will help you select a writer according to your needs. As soon as you hire our specialist, you'll see a significant improvement in your grades.
Can I pay someone to write a paper for me?
Yes, you can. We have lots of professionals to choose from. We employ only well-qualified experts with vast experience in academic paper writing.
What website will write a paper for me?
WritePaperFor.me is the website you need. We offer a wide range of services to cover all your needs. Just place an order and provide instructions, and we will write a perfect paper for you.
Is it safe to use your paper writing service?
Our service is completely safe and anonymous. We don't keep your personal and payment details and use the latest encryption systems to protect you.
What are you waiting for?
You are a couple of clicks away from tranquility at an affordable price!