How Has My Writing Improved – Essay About Improving Writing Skills
Writing of academic articles and term papers has often been a challenge to many students and I am not an exception. Academically, excellent writing skills aid in getting satisfactory grades. Sadly, I did not only have poor writing skills, but also a poor command of English. To improve my writing, I had to learn how to write proficiently by taking writing skills as an extra unit. Besides allocating more time to my extra unit, I had to do research on ways of improving my writing skills. Tutors at a writing center, my lecturer, and frequent analysis of my low-graded papers assisted in improving my writing. Overcoming the hurdle of my writing inadequacy was not an easy task; however, collaboration between my lecturers and other experts in the writing center proved vital in ameliorating my writing skills especially in organization, spelling/grammar, and the overall quality of my work among others. The first step in improving my writing skills was to analyze my written work critically. I had to rely on other students with strong writing skills to correct my papers. Most of my term papers had poor grades because of the spelling and grammar mistakes, lack of clarity and poor content. Rarely did the lecturer award any mark on the spelling and grammar slots. For example, the common comments on my papers included, "read your work before submission" or "read widely to improve your grammar". The last remark on my papers was always "below average". Consequently, the disheartening comments resulted into terrible low-grades. From the comments and the results of the papers, my education was in crisis. Therefore, I had to read novels widely, and other articles to improve the grammar and spelling. While reading the novels, I had to note the spelling of new words and check their meanings from the dictionary. The new advanced learner's dictionary was my companion. Furthermore, I collected papers from my colleagues who performed better in class. Through reading and analyzing their papers, I was able to note the significant difference between the organization and content of their papers with mine. Eventually, I started receiving positive comments from my lecturer. Secondly, I had to form a positive student-teacher relationship between my teacher and I. with my goals well outlined the lecturer was not hesitant in assisting me in improving my writing skills. The lecturer had to give me extra lessons and assignments to make sure I was picking up his comments. Besides, rewriting my poor graded papers, I had to write extra papers as a practical lesson. At least I had to write a new paper every single day to check on my skills. My lecturer marked all the extra papers instructing me on, which ways to follow. I had to peruse through many English text books to learn about verbs, adverbs, and sentence construction among other issues. More over, I had to learn on the method of writing different essays (descriptive, expository, and argumentative) from books and read journals to improve my writing. Although I killed my social life to create time for improving my writing skills, my papers started showing better comments. For instance, in one of the assignments I was happy when my lecturer commented, "cogent points", which meant the paper was not only clear, but also the content was compelling. A clear paper means the audience or reader understands both the language and message of the writer, which is a quality of a good writer. Thirdly, I had to learn on how to organize and construct an academic paper. All papers have a similar format , where the introduction, body and conclusion are mandatory. However, the content of these sections always seemed to be challenging especially in formulating a strong thesis. The arrangement of the body paragraphs always seemed to be poor. Each paragraph has to have a topic sentence, which describes a specified point. Nevertheless, through continuous practice and reference from other well-written papers, I was able to sail through smoothly. Due to the inability to construct a persuasive paper, I always submitted my assignments late, a fact, which led to the deduction of marks. Even writing a single page seemed tough to me. Nevertheless, currently, I can write more than a 1000 words within two hours and the paper will be devoid of errors. Therefore, the mastering of organization skills as a way of improving my writing has worked miracles. My papers are at per with other top students in my class. Finally, I had to visit a writing centre to interact with the tutors and to learn from them on how to improve my writing skills. Before giving me a lecture on the basic qualities of a good paper, my tutor asked for my term papers to ascertain my level of skills. He noted all the areas, which needed improvement guiding me on the way forward. For example, to improve my organization ability, he gave me written papers to go read and write the main points in each paragraph. From the small practical, I was able to master on how to organize my papers. On the other hand, the quality of a paper is also a crucial element for a person who has decent writing skills. However, reading a variety of papers and books improves a person's ability in writing an excellent paper. The last task in the writing centre was to write a 1-page paper on 'how to improve my writing skills". By reading the paper, the tutor at the writing centre wrote comments on how to improve the quality of papers. I can clearly remember a comment in which he said, "read more on tenses". In my paper, I had mixed both present and past tenses, which is a taboo in English. Finally, I had to read on all English tenses while taking practical exercise on each of them. In a recap, the journey to an excellent has been a tough, but an exciting one. I had to learn from my mistakes to improve my writing skills. Reading a variety of books was not an exception. Frequent consultations from the expert gave me the way forward. My lecturer and the writing centre are among the people I thank for the excellent writing skills I possess now. Luckily, I was not only quick, but also ready to learn, which enable me to grasp everything that a brilliant writer needs. By taking negative comments positively, I rectified all the mistakes I had made in earlier papers. When compared to my previous results my papers contain positive comments like, "exemplary or average". Occasionally, I emerge among the best in my class during assignments. In brief, although I have better writing skills, I still read articles, newspapers, peer reviews and other materials to improve.
We will write a custom Essay on How Has My Writing Improved – Essay About Improving Writing Skills specifically for you for only $11.00 $9.35/page
807 certified writers online
Need a custom Essay sample written from scratch by professional specifically for you?
Chicago (N-B)
Chicago (A-D)
IvyPanda. (2023, February 13). How Has My Writing Improved – Essay About Improving Writing Skills. https://ivypanda.com/essays/my-improvement-in-writing/
IvyPanda. (2023, February 13). How Has My Writing Improved – Essay About Improving Writing Skills. Retrieved from https://ivypanda.com/essays/my-improvement-in-writing/
"How Has My Writing Improved – Essay About Improving Writing Skills." IvyPanda , 13 Feb. 2023, ivypanda.com/essays/my-improvement-in-writing/.
1. IvyPanda . "How Has My Writing Improved – Essay About Improving Writing Skills." February 13, 2023. https://ivypanda.com/essays/my-improvement-in-writing/.
Bibliography
IvyPanda . "How Has My Writing Improved – Essay About Improving Writing Skills." February 13, 2023. https://ivypanda.com/essays/my-improvement-in-writing/.
IvyPanda . 2023. "How Has My Writing Improved – Essay About Improving Writing Skills." February 13, 2023. https://ivypanda.com/essays/my-improvement-in-writing/.
IvyPanda . (2023) 'How Has My Writing Improved – Essay About Improving Writing Skills'. 13 February.
"Neo-Liberalism as a Creative Destruction" by Harvey
Text-Based Second Language Learning
Strategies for Teaching Spelling
The Importance of Teaching the Spelling
Peer Reviews Cycle and Its Stages
A High Quality Essay: Lecturer Expectations
Spelling Concept and Development
K-3 Educators' Skills in Teaching Spelling
English Spelling- Time for Change?
Writing and Spelling Progress Assessment
Best Online Research Practices
Cheating Plagiarism Issues
Plagiarism Definition and Effects
The story of Jackson
"Everything's An Argument" text

RESEARCH PAPERS AND ESSAYS
ESSAY TOPICS
PRESIDENTS OF THE UNITED STATES
Joseph Robinette Biden
Donald Trump
Barack Obama
States Ranked by Size & Population
States Ranked by Date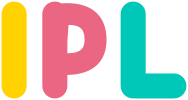 Reflective Essay: Improving My Writing Skills
Reflection on my writing process.
Throughout the term there has been many writing assignments —big or small— that helped reflect my writing process or the process itself. In the beginning of the course I felt like I was an "ok" writer, but lacked some skills such as: organization, sentence variety, and vocabulary. Also, I did not like to write and had a feeling of dislike when forced to write. I felt like I improved on everything I wanted and was seen throughout the semester.
English 1301 Reflective Essay
Transitioning from high school to college can be overwhelming. Before English 1301, I did not worry about preparing for college. I quickly realized that my little background in writing essays was not enough for college courses. Writing is not just a skill that I will need for English classes. In college, I will have to use effective writing skills in all my classes to complete research papers, essay tests and communicate with professors. Throughout my education, writing strategies persisted to be a challenge for me. I dreaded writing because I could never find ways to transition my thoughts from my mind to the paper. Ironically, a class that petrified me due to the amount of required writing ended up helping me in numerous ways. English 1301 and my professor prepared me for college and real life by giving me a foundation of effective learning strategies.
English 101 Reflective Essay
English 101 was a class that I put off taking my first semester because I knew that this was one of my weakest subjects. As time moved on, my skills improved, even though I always dreaded taking this class, because I had a fear of writing bad papers. I chose to have a positive attitude an open mind about my writing assignments to get the best outcome. I learned to be more organized and set time aside to read the book, write down the key points that I want to address to my paper, then analyze what I've written. Nevertheless, by doing this, it helped me to make the appropriate changes when it came time to submit my final drafts. It was imperative to be organized, then put thoughts into words and this shows my ability as a writer with expressive
Value Of A Human Life Kenneth Feinberg
Although coming up with a good essay may be easier said than done for some people "What is the Value of a Human Life" by Kenneth Feinberg is an excellent example of what goes into a good essay. Incoming English 1301 students would see how writing a strong introduction and conclusion could attract the reader 's attention and give the reader an idea of the essay 's focus and bring closure to the reader, summing up the points or providing a final perspective on the topic. Including quotations can also be an effective way to make a good essay because with the right quotation presented properly can add spice, interest, thought, effectiveness, and support, to your writing. Finally English 1301 students will see how Feinberg remained focused on the main topic of the essay. Staying focused on the topic of the essay is one of the most important aspects of writing a good essay because establishing a clear focus helps readers understand the point of the piece of
Reflective Essay: How I Changed As A Writer
I am thinking about my action plan as a writer have I improved, have I met the goals I set out to achieve on my first day of class, and what have I learned in this class? I will go over my time in this class and review the various topics I mentioned above and more. Looking back over my time in this class I will critique and praise myself. How I felt about writing when I first started this class compared to how I feel now, I would have to say I am more comfortable with writing. In this essay I will review how I have improved as a writer, my greatest challenges, and how has my writing changed from how it was at the start of class to now.
English Composition Course Reflection
As I look back over the past semester of English Composition, I realize that I have grown as a writer. Not onlyhas my understanding of the writing process changed, my whole attitude towards composition has too. This composition course has made a significant impact on my learning experience and has given me tools to take forward into my future educational and professional goals. Throughout this course, I have discovered things about myself as a writer and know some of my strengths and weaknesses. I now feel more prepared for future writing assignments, whether for work or for school. With the instruction given to me over the past few months, I have grown as a writer and gained confidence in my writing skills.
Native American Reflection Essay
Initially, when I first walked into class, I had no respect for writing papers or the class. However, as the weeks progressed and the weeks went by, I've slowly gained the respect that English deserves. While it is still fairly difficult for me to formulate my thoughts and turn them into cohesive, well-structured sentences and paragraphs, I now know that most of what I write now is so much better than what my writing was when we initially started. It is through practice and revision that my writing has improved.
Reflective Essay On My Writing Process
My writing process has changed tremendously over the course of this class. I feel more accomplished, confident and I feel sometimes that my ideas and thoughts just come in to my mind out of nowhere and I start writing about anything now. I pay attention to my punctuation and grammar more as I have polished them more now, not only when I write but then others write as well. I am constantly looking for errors and I highly think this is helping me a lot in my career. The comments from my instructor, the online material, my research, the online writing center and comments from other students in the discussion boards have helped me so much to improve my writing skills.
Personal Narrative: Changing My Writing Style
On many levels my style of writing has changed, I believe that I have got a lot better in my writing. It's still very clear that I have a lot of areas that I need to work on. At first, I couldn't actually believe the grade that I received on my diagnostic essay, that grade gave me hope that I would be able to past this class. Overall, I believe that I have improved or changed in these areas, writing in a style that clearly communicates meaning, builds credibility, and inspires belief or action, developing ideas and synthesize primary and secondary sources within focused academic arguments, including one or more research- based essays, and formulating a thesis and argument appropriate for an academic audience that analyzes literature and/or
Class Reflection Essay
I think this class for me has really opened my eyes to how lazy of a writer I was because I didn 't take the time or put the effort in. During this class I have improved in countless ways that will be needed to be successful in the next level of education. Although I feel I have drastically improved, there are aspects in my wring that need work, but I think they will come with more time and
Reflective Essay: What Writing Means To Me
What does writing mean to me? Writing means getting people engaged in your piece. It means people wanting to keep reading what you wrote. The biggest thing about writing to me is expressing your thoughts and letting your mind go. Using good word choice and having a strong voice in the writing is something that makes it good. Also not leaving people wondering about what is happening makes a good piece of writing. I know when I have written something well, when I feel very confident in it. As I'm reading through it, I want to keep reading it. Also when I don't feel the need to go back and add more words or details because I already had. That is how I know when I have written my best.
Reflective Essay About My Writing Class
There are many approaches to writing that, before taking this class, I had never even previously considered using. One such approach is the use of parallel structured sentences. Before the writing prompts in this class, I do not remember ever being taught about parallel structure or how to use it in an essay. Another new approach, that I have learned, is how to write the thesis statement before starting the rest of the paper. Normally when I would write a paper or essay, I would just start writing and see what would come to me. Though, because of
My Experience: My Writing Experience
In previous courses, my writing skills have been mediocre or just enough to pass the class. Throughout the duration of this course, I have written a variety of papers using different techniques and skills. Previously I would write assuming that the only audience would be my instructor. This course has helped me realize that there are many steps and skills involved with writing a well-organized and easy to comprehend essay. My expectations coming into the course were high and remained high throughout the duration of the course. The essays I wrote in the class really challenged me to progress in my writing skills.
Future Writer
Two following types of inventions that I will use as a future writer include, brainstorming and freewriting. Brainstorming is producing ways with a group of people or by yourself of generating new ideas around the same type or area of interest. To do brainstorming you can either do it by yourself, or if with other partners to bounce ideas off each other which bring up new different ideas others can use. To help write out a brainstorm you can either write down different ideas as they come to the mind, or start with an objective and set a timer, and with that set up a flip chart, or a tree diagram. I will use brainstorming by helping me generate new ideas as a writer that will help me on essays or other things in the future, which in the end will make me an overall better writing. The second invention I find helpful as a future writer is; freewriting. Free writing is a pre-writing technique with a set
English Class Reflection Essay
Each essay I wrote took me several time to write, several drafts which show that I have improve every time I do the drafts to write a perfect masterpiece. I learned a lot of skills and techniques this quarter, which has helped me to improve and progress my writing skills for the future. I will remember the skills, techniques, and tips that professor gave us in this English class for my higher education. For example, all the time that I went to visit professor Sapozhnikov office hours to receive help on my out-of -class essays has helped me to improve, grow, and progress in my writing skills as a writer. Some of the significant changes I have made as I was progressing and growing were to develop a strong thesis to help support my claims as I write my essays, such as facts, observations, illustration, and examples. There are other areas in my writing that I have improved on. I have improved on my grammar, verb constructions, use of verb tenses and organizational skills to make my writing flow better when reading. My overall progress in completing this ten weeks course was wonderful. Every steps and skills I learned in this English class will help me to improve on my writing skills in my other classes and will also help me in my future
More about Reflective Essay: Improving My Writing Skills My Writing Essay
My writing subject.
Writing has been an outlet for many people, but writing has always been a difficult thing for me. I don't remember my past experiences in highschool with writing, but I do remember my writing in college. I had multiple papers for my history class during my second year in college from having each paper being a different topic correlating to the subject in class. During my second year in college I didn't take any english courses which made writing papers difficult. There are certain aspects of writing I find difficult which are having topics being assigned because my writing are limited in expression, whereas free choice topics come easier.
School Essay
1. Question: Why does Gatto think that school is boring and childish? How does Gatto's depiction of school compare with your own elementary and secondary school experience?
My Writing Skills Improved Over The Last Semester
While attending writing class, I learned about the 4 steps in writing, bases for revising, organizing, and connecting specific information, and I also learned about the different types of essays such as descriptive, narrative, process, cause and effect and argumentative essay. I have been a student at Milwaukee Area Technical College for 1 semester, and over the course of my enrollment I have grown and learned more that I knew prior to attending this writing course. Participating in this writing class has taught me so much more than stuff about literature and language, it has taught me another way of expressing myself. I have learned here how to write and express myself, how to think for myself, and how to find the answers to the things that I don 't know. Most importantly I have learned how important technique, outlines and organization are. My goal in this paper is to inform writers about how my writing skills have improved.
English Class Reflective Essay
Since beginning to write papers in English class, I have had countless successes and failures. While many of my English classes have taught me how to improve my writing, I have not learned very much in others. My most recent English class was last year, my sophomore year. My class was particularly undersized; therefore, it gave each student the opportunity to have additional individual attention. Throughout the class I experienced high points, weaknesses, and even difficulties that I never overcame. Overall, my writing skills improved, but only marginally.
Becoming A Better Writer : Writing
Upon entering Columbia College, writing was one of my weaker areas. It was very important that I gained the necessary knowledge and confidence to become a better writer. I didn't know how to express myself and felt as though my writing was not my interest. As a result of taking English 101, I have gained a better understanding on how to properly research and build a satisfactory paper. Every paper that was assigned seemed like a struggle to complete. Before entering this class, I did not know the meaning of a thesis or why it was important, however, I obtained this skill quickly. I noticed that every paper has an argument and the thesis helps clarify the rebuttal. Now, I have a new outlook on writing. It's a way to express my thoughts and allow others to see things through my eyes. There is no doubt that I still have a long way to go, but I know if I continue to write, I will get better. Just as I developed more skills in class, the various papers assigned helped to better structure the writer in me. In addition, the subject areas were not only interesting, but very informative and made it much easier to write about my experiences.
How My Writing Has Changed Essay
My writing styles have changed drastically over the past four years of high school. This memo will explain how my writing has changed and how my knowledge of writing has improved.
My Sophomore Year Essay
Sophomore year, I joined my High School's division of Kiwanis Key Club. The club prided itself with their devotion to community service. I thought that the club would be a great vehicle for me to assist my community while creating and expanding my relationships. However, I was greatly disappointed in the club my Sophomore year. There appeared to be little leadership present, so hardly any community service successfully took place. I made it my goal to gain a leadership position and turn the club around. Junior year, I was elected as President of the club and was re-elected to the position my Senior year.
My Literacy Narrative Analysis
Although I have not appreciated writing like I should, it has increased my knowledge on many subjects. From reading vivid stories to reading elaborative articles on difficult subjects, I've developed the skills necessary to understand at least the minimum that is required to continue through the subject. Because of this, I appreciate what I've learned from reading and writing countless short stories, elaborative essays, and reading books on subjects I am interested in.
Reflective Essay Writing
Writing is a practice that most of us were taught when we were young. We were taught the basics of grammar, how to form a sentence, conjunction words, how to write paragraphs and more. Although we have learned this skill while growing up and have used the skill every year after entering kindergarten, this does not mean our writing process will ensure the best work. The authors that I chose each encourage their audience to excel in the art of writing in their own way to help with the writing process.
My Writing Accomplishments
Throughout the course of freshmen year I have developed different skills and opinions on writing. I feel I have created a more mature style of writing and a better understanding of literature. I have changed my view of writing over this semester and acquired a strong liking for it. The importance of writing has become more visible throughout the past few months. Writing is crucial in many aspects of a person's life. I have grown to be a more powerful and well built writer throughout this course.
My Writing Style Analysis
During this semester in English 107, I have progressed more as a writer. Before I went to University of Arizona, my writing was rigid. I wrote five-paragraph TOEFL style essay all the time in my high school life. After I attended in English 107, I was not confident about my writing skill. Throughout these three projects we have done, I become more and more confident about my writing skill than before. The Student Learning Outcomes also helped me to grow as a writer a lot. In these goals, I did well on several of them, but I still need to work on the other goals.
Personal Narrative: My Writing Process
Throughout the seven weeks that I have taken this writing composition course, I have developed skills to help me improve my own writing. Using the writing process is one of the main focuses in the course. The writing process helps writers develop and revise their essay as they work their way up to creating the final draft that can be presented. Although there are many areas in my own writing where I can get better, I have found that my writing has improved in many ways while practicing using the writing process.
Essay on Writing Experience
My experiences in writing have been minimal. I have only learned the basics of writing, like putting together sentences, forming paragraphs with sentences, and things like that. Since I have been taking college English, I can tell my writing has improved a lot. In the future, I hope to be able to improve tremendously at writing essays, paragraphs, research papers, documents, and stories so that I have very little to no errors with drafting and final products. I predict I will be a well rounded writer when I graduate from college.
Reflection Of College Writing
Over the course of this past semester, my ability to write has improved tremendously. Prior to undertaking this course, my expertise in writing was not as fine-tuned as it should have been. I had never previously been enrolled in a class specifically tailored to writing-- which was quite clear. Upon reading my past works, it becomes apparent that my writing style consisted of fluff, small words, and inconsistently structured sentences. These problems have, for the most part, been remedied with the coursework I have tackled in College Writing. Rather than long, drawn out papers that take an eternity to reach the primary point, my recent work is much nicer in terms of composition and grammar. I credit these improvements to the three primary
Reflective Essay on Writing Techniques I Have Learned
Over the past few months, I have learned several different writing techniques. While all of the different types of papers were difficult to write, I believe that my writing skills have improved. In fact, I did not understand all of the assignments, but I did try to do my best on all of them. While I should have used more transitional words in between sentences and paragraphs, I feel that I learned a great deal. It is true that I have not had very much writing experience and the writing process is difficult for me. Sometimes, I do admit, it takes days to complete one assignment, but it will be worth it when I am a proficient writer.
Related Topics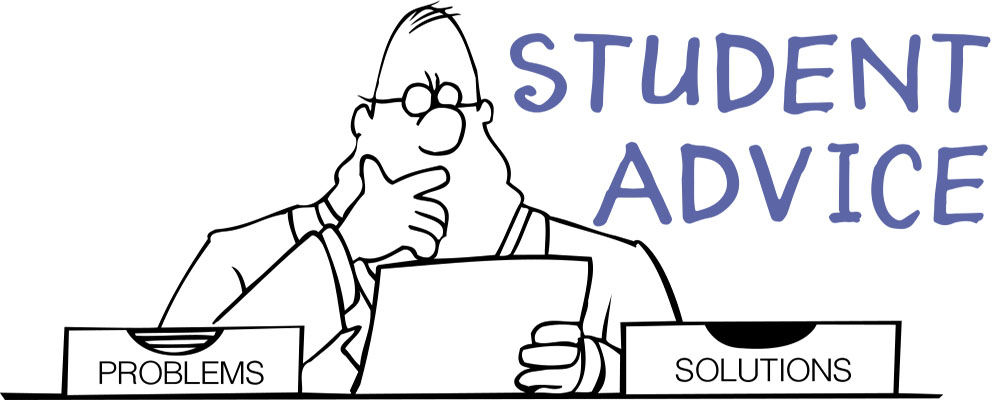 How Can I Improve My Essay Writing Skills?
I have always struggled with academic writing. Now that I'm in college, I want to improve my essay skills so that I'm not always frustrated every time I have to write a new paper for a class. I know that I'll be doing more writing than ever, so I'd like to feel more confident in my capabilities. Do the experts have any tips or advice on how I can improve by essay writing skills?
Essay writing can be intimidating at first, but just like anything else in life, it is a skill that can be learned and improved upon with practice and patience.
It's important to remember that writing a good essay doesn't necessarily mean that you need to be an excellent writer. The important thing is to have a clear argument and direction, and to follow a well-thought-out plan for your essay.
But to truly improve your essay writing skills, you need to practice writing. You may not have the time or inclination to practice writing essays, but you could hone your writing skills by making an effort to write something every day.
Try using writing prompts to get some ideas and inspiration for your writing. You may be surprised by how quickly your skill improves after just a few weeks of daily writing. Remember – you don't have to spend hours on this assignment. Make it short and sweet.
Practicing writing will help improve your skills, but it's also important to do a lot of reading. Read as many essays as possible, and pay attention to:
If your goal is to make sure that you're prepared and confident in your essay-writing skills, you may want to start by creating a checklist of things to do with each new paper you're assigned.
Here's an example checklist:
Read and understand the essay prompt
Choose a topic
Create an outline
Write the thesis statement
Create the introductory paragraph
Write the body paragraphs
Write the concluding paragraph
Edit your rough draft
This checklist will work for the majority of essay assignments. The structure of the paper is important, but it's also important to work on your research skills and ability to clearly argue your point.
All facts and claims should be backed by research and sources. If you're worried about repeating yourself, you can use a paraphrasing tool to find new ways to present your argument.
As for the writing itself, here are some simple tips:
Use the active voice
Vary your sentence structure
Avoid repetition
Use formal language
Only use vocabulary that you know
Write for your audience
When it comes to editing and proofreading, make sure that you have a friend or classmate who is willing to help. It's easy to overlook spelling or grammatical errors when editing your own work, and it can be helpful to have an outside perspective and opinion of your paper.
Writing may not have been your strong suit in high school, but you have the opportunity to improve and hone your skill while in college.

No products in the cart.
August 27, 2020
By Homework Help Global
How to Improve Your Writing Skills (Even if You're Not a Professional Writer)
Everyone should have some basic sense of writing skills, even if you're shooting for a career path that isn't writing-based. No matter who you are or what you do, you're always going to need to know how to write emails, reports, cover letters, and other professional documents throughout your career.
Just like food fuels your body, practicing and improving on your writing skills fuels your mind. You don't just eat one meal to survive – you eat every day to continue nourishing your physical capabilities and live your life. The same thing goes for writing. Even if you've been writing essays forever and have a general sense of the skill, you should always want to improve yourself. Fortunately, our writing team at Homework Help Global is the best place to go to for tips and advice to help you get there, and we're here to help.
Here are some foolproof tips on how to improve your writing skills right from the minds of our brilliant writing team, guaranteed to help you hone in on your skills and produce high-quality written content, no matter what purpose you need it for.
Always Brush up on Your Grammar and Punctuation
The first place you should start when it comes to learning how to improve your writing skills is the English language itself. No matter what your background with the English language is, whether you've been speaking English your entire life or you've learned it as a second language, there is always room to improve your grammar.
Of course, as a student, your professor is going to be grading you on your use of grammar, but it's about more than just surface value. Grammar is the backbone of the English language, and it teaches us exactly how to formulate sentences and communicate ideas in a constructive, effective way.
Grammar and punctuation mistakes don't just impact your ability to write academically – they make you look bad in a professional setting, too. There is nothing more unprofessional and easily avoidable than a typo on a professional product, like a menu or an advertisement.
Take the time to occasionally brush up on your knowledge of grammar and punctuation. Bookmark grammar websites like The Grammar Book or Grammar.com to keep as a reference and a teaching tool. Use an app like Grammarly while you write to help you catch any mistakes in real time. It's never too late to brush up on these skills, and they will pay off in the long run.
Read Your Way to Better Writing Skills
Yes, you read that correctly – reading more can actually help you learn how to improve your writing skills. The more you read, the more familiar you are with good writing, and the more ideas you'll get to put your own skills to work.
Read anything you can. Whether it's a novel, a textbook, or even just news articles, absorb everything you're interested in reading. The more variety you introduce into your reading schedule, the more well-rounded your own approach will become, and you can start to recognize different types of writing.
When you read, you start to notice the techniques and writing styles that other authors are using. You also start to notice whether those techniques and writing styles work well or not. While reading, if you see something you really like or that stands out to you, make note of it so you can practice it in your own writing.
Work With an Outline
Good writing flows properly, effectively communicates a message, and gives the reader a clear point to follow. How do you make sure that you have good flow and structure? With an outline!
No matter what you're writing, whether it's a piece of fiction or an academic essay, use an outline to organize your thoughts before you dive into the writing process. Adding your points to an outline helps you organize the structure and determine which points to focus on, and which order you'll do this in.
If you're writing an academic essay, an outline is a great way to track what type of points and evidence you're going to need from your research. This helps you avoid wasting your time digging through library databases and search engines trying to find an argument that will work.
Additionally, if you run into writer's block along the way, going back to your outline can be a helpful way to re-motivate yourself or get back into the zone. You'll be much less likely to get stuck if you have a clear outline that guides the flow of your work.
Read Your Writing as Your Audience
If you want to really learn how to improve your writing skills, you need to be able to visualize yourself as your reader. This is the best way to make sure that you convey your point and that your message is structured well enough to leave a lasting impression.
Read through your work and pretend you're reading this as an audience member. Ask yourself the following questions:
● Did you give your reader enough information to convey your point?
● Can you visualize your message in your head based on what you've written?
● Do your sentences make sense to an outsider or someone with little background information?
● Would you agree with this message if you didn't write it yourself?
If you can't answer yes to these questions honestly, it's time to go through your work and refine your writing.
Keep it Simple
In his essay Politics and the English Language , George Orwell states: "Never use a long word where a short one will do," and "If it is possible to cut a word out, always cut it out."
If you're writing an academic essay, you might be tempted to use a lot of jargon or technical, industry-specific terms to make yourself sound more knowledgeable. However, this can hinder your writing because all of those long, complicated words can distract your reader from the point you're making. It's okay to throw in some industry keywords, but try to keep things simple and direct.
The simpler and more direct your sentences are, the easier it is for your reader to understand and absorb your message. This doesn't mean you have to dumb down your work. It just means you should get to the point clearly. Unless your name is William Shakespeare or J.R.R. Tolkien, there is no need to make your sentences overly complicated or complex.
If you can't explain something in simpler terms, then you don't actually understand it that well. The ability to take a concept and explain it to someone else in your own simple words is a sign that you have absorbed and learned that information properly.
Stop Using Cliches
Cliches might sound fun to use, but all that glitter isn't gold (see what we did there?).
A cliche is an overused phrase, or idiom, that has a general meaning and is usually used in casual conversation. It's not intended to be taken literally and is usually meant to be metaphorical. Some examples include "every cloud has a silver lining" or "the apple doesn't fall far from the tree."
Using cliches will not make your writing any stronger or more descriptive. In fact, it will have the opposite effect. Cliches and overused statements can actually make your writing look lazier or unimaginative. When you're writing an academic essay, that's an instant eye roll from your professor. It gives off the impression that you didn't put much thought into your work, especially when you choose to include a cliche as your opening hook in your introduction.
Not only that, but using cliches can actually hinder your reader's ability to visualize what you're saying. Chances are, they've already associated that cliche with something else because they have more than likely heard it before in their lifetime. If you want your writing to be memorable and effective, don't use cliches.
Consider this example from the University of North Carolina Chapel Hill: two applicants have written personal statements as part of their college application. One student uses various cliches, such as "I'm a jack-of-all-trades," while the other uses specific examples from their background and experience. The student who used the cliches is a less favourable candidate because they didn't put any originality or personal experience into their writing.
Whenever you're writing and you find yourself inclined to throw a cliche into your work, stop and think about why you want to use it there and the point you're trying to make. If you really need to make some kind of comparison or add descriptive words, use a powerful metaphor instead.
Write Now, Worry Later
Remember this: you can always go back and edit your writing to make it better, but if you don't start writing in the first place you won't have anything at all to work with. It's better to have a less than impressive rough draft that you can edit and improve than a blank document. You have to start somewhere.
Write down whatever comes to your head. It doesn't matter how good it is at this point. Just get something written down and come back to it later on. If you need to write bullet points for now with general ideas, do that. This is a good mindset to get into because it's much more productive than sitting around waiting for a great idea to come to you.
Set Realistic Goals
Whether you're learning how to improve your writing skills, trying to get ahead in your schoolwork, or anything else in life, it always helps to set goals. They don't have to be major goals, like finishing a novel in a week. But they do need to be something productive and achievable. For example, set a goal to write a certain number of words every day, even if you have to sit down and force yourself to do it.
"I'm going to finish my 20-page essay the day before it's due" is not a realistic goal. However, "I'm going to write 500 words a day starting two weeks before my essay is due" is a productive, realistic goal.
If you make your goal small, like writing a paragraph a day or setting aside 10 minutes a day to write, chances are you'll end up writing more than you planned once you start going. However, if your goal is smaller, it's a lot easier to find the motivation to start it.
When writing an academic essay, try breaking your essay down into steps and using those steps as individual goals. For example, one goal can be completing your outline. The next goal can be completing your introductory paragraph. After that, the next goal is writing the first body paragraph, and so on. This is a great way to make the academic writing process a little easier to maintain, and less of a drag to start.
Never Leave Editing Out of the Writing Process
It may be tempting sometimes to just skip the editing process and turn in what you've got because you're so tired of sitting in front of your computer trying to turn out words. However, the editing process is important and should never be overlooked.
Let your work sit for a bit and come back to it with a fresh set of eyes. When you do this, you will almost always come across something that doesn't read as well or might be more confusing than you intended. This is also an important step in the writing process because this is when you can go over and fine-tune your work, and maybe catch some words that don't need to be included (like filler words).
Having another set of eyes on your work is also a key step if you have someone available to look over your writing. It's difficult to look at your own work with a critical lens because it's something that you created, so you don't always see those minor errors right away. If you'd like a professional to take a look, you can always use our editing and proofreading services . Our top professional writers will read your work and leave you with some constructive and helpful feedback to make your writing stronger.
Practice Makes Perfect
When it comes to learning how to improve your writing skills, nothing will help you more than practicing. Experience is everything.
If you ask Malcolm Gladwell, it takes about 10,000 hours of deliberate practice to master a skill. That's the equivalent of nine years of practicing for a minimum of three hours a day! Chances are, you don't have time for that – no one has that kind of time these days.
Here's something a little more practical from Josh Kaufman: make a commitment to dedicate a set period of distraction-free time each day to practice working on your writing, and work on reaching those goals we mentioned earlier. For example, tell yourself you're going to write 500 words a day.
Even if you just practice writing whatever comes to your mind, such as through journaling or writing down your thoughts, this can be helpful. Write something you know you aren't going to show anyone, and practice working on sentence structure, descriptions, and anything else you're struggling with. Do this as often as you can to give yourself some more experience in different techniques.
Quick Last-Minute Writing Tips
Need some more ideas on how to improve your writing skills? Here are some quick, digestible tips for improving your writing:
● Get comfortable while writing and choose a spot where you can work without distractions.
● Read your writing out loud. Sometimes we think things make sense on paper, but when we read them out loud they don't exactly translate the way we think they do.
● Avoid using the passive voice unless you're specifically required to use it. Active voice is much easier to read and helps you get right to the point.
● Get as many eyes on your work as possible to give you constructive and helpful feedback along the way. Be open to feedback and don't take it personally if someone gives you a suggestion.
● Go through and remove any fluff or qualifying words such as "very" or "really." These words don't add anything of value and usually take away from the main point you're trying to make.
Don't Want to Bother Learning How to Improve Your Writing Skills? Let Our Experts Handle it For You
Whether you're not really interested in learning how to improve your writing skills, or just don't have the time on your hands, you always have options when it comes to your essays, documents, or other writing projects.
At Homework Help Global, writing is our passion, and each of our writers have spent most of their lives gaining the experience and education necessary to be the best at what they do. We've developed the most high-quality, proven techniques for a variety of types of writing projects, from academic essays to resumes and cover letters , speeches , research papers , and so much more.
Get a free quote or fill out the order form now to let the experts take care of all of your writing projects, so you can sit back and relax knowing the best in the business are on the job.
Related Posts
What Is A Narrative Essay And The Six Steps To Writing One
How To Write A Conclusion For Essays You Don't Know How To End
How To Write A Persuasive Essay That Works
January 29, 2023
How it Works
Terms of Service
Privacy Policy
Free Revisions Policy
First time visitor?
Submit your first order and receive 10% off using this coupon code: NEW2023 **For first-time clients only

How to Improve Essay Writing Skills
#scribendiinc
If you've been told time and time again that you express great ideas in your essay writing but your writing needs polishing, you aren't alone. The following tips will help improve your writing skills and turn you into a great writer.
Avoid repetition: It's an essay killer
Though it may seem difficult when writing a five-page term paper on a single idea or character, avoiding repetition is essential to improving your writing skills. When you use the same words ad nauseam, your reader views it as a sign of laziness. Here are three tactics that will help eliminate wordiness and eradicate repetitive words and phrases:
The simplest approach to improving your writing skills is to eliminate the repetitive word or phrase from your essay.
If you feel you need to keep the idea, replace the word or phrase with something similar. This may mean substituting a pronoun for a proper name, such as he instead of George; or it may mean searching for an alternative. Use a thesaurus only to remind you of words you already know but have temporarily forgotten. Don't select unfamiliar words that merely sound good; this risky path often leads to the use of words with different underlying meanings, which ultimately can hurt you more than the original repetition.
The last of our techniques for improving your writing skills is more difficult, but usually the most effective. Begin by crossing out the offending repetition. Next, circle key words in the sentence (skip words such as a, of, while, it, etc.). Now craft a new sentence that retains the circled words but discards the repeat ones. This may require you to add more ideas to round out the thought, but our term paper editors have found that expanding on your new sentence in this manner will improve your paper.
Active voice: Breathe life into your essay writing
In order to improve writing skills, we encourage students to write in the active voice . For those of you who have misplaced your grade school grammar book, this means that the subject of the sentence performs the action; it does not receive the action. Compare the following examples:
Tom tossed the ball (active)
The ball was tossed by Tom (passive)
To find the dreaded passive voice, look for a "to be" verb (is, am, are, was, were, be, being, or been) followed by a past participle (often a verb ending with -ed). Ask yourself who is performing the action (the verb). Move that person or subject in front of the verb and make the necessary grammatical changes.
Trite phrases: Banish the banal
In order to improve your writing skills, force yourself to delete all idioms and clichés. Your reader wants original thoughts, not processed or canned sentiments. Yes, this means you must replace those mundane words with something clever of your own. Reduce—perhaps to zero—the number of similes and metaphors, particularly if they are common ones.
There may be instances in which you have devised the perfect comparison, one that highlights the essence of your argument, but chances are that an experienced reader won't be as impressed with your creativity as you are. While certain types of writing (advertising, speeches, etc.) may call for this, such phrases are anathema in formal writing. Eliminate these to improve your writing skills.
Literary present: Just do it
When writing about literature, you must write in the literary present. Your natural inclination will be to write:
The river symbolized freedom and enlightenment for Huckleberry Finn.
But the literary present demands that you write:
The river symbolizes freedom and enlightenment for Huckleberry Finn.
A key tip to improving your writing skills is that everything should be in the present tense. It doesn't matter that you read the book last week, or that the author wrote it a century ago. Write about the characters and events as though they exist in the here and now. This is one of those conventions that is just easier to accept than to question.
Mechanics: Sweating the small stuff is important when improving your writing skills
Always run a spell check. It only takes a moment, and it will save you the embarrassment of turning in an analysis of Julius Caesar in which you consistently misspell Caesar. Pay attention to the suggested replacements when editing your essay, however, as these canned wizards do not always understand your meaning. Even Bill Gates can't turn "it" into "in" or "you're" into "your" for you, so you also need to comb through the paper carefully with your own eyes to find every error before handing it in. Brilliant essays receive lower grades if simple mistakes are left unchanged.
Ask for a second opinion
If you're thinking that this seems like a lot to remember, you're right. But focusing on one or two areas at a time will help you steadily improve your writing skills.
Image source: condesign/Pixabay.com
Perfect Your Essay Writing with the Help of a Professional Editor
Get a free sample , or get an instant quote and place your order below.
Have you Read?
"The Complete Beginner's Guide to Academic Writing"
Related Posts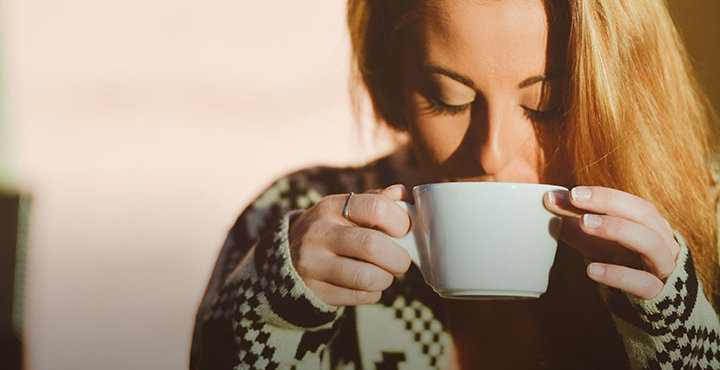 Active and Passive Voice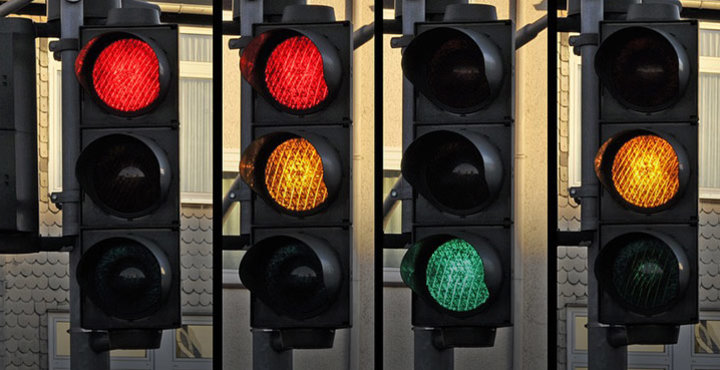 Essay Writing: Traffic Signals for the Reader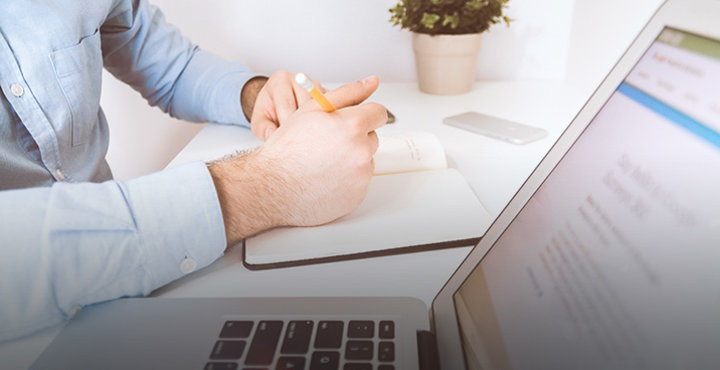 Five Habits to Avoid in Your Academic Writing

Free Writing Skills Essays and Papers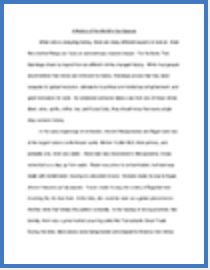 The Skill of Writing
The Skill of Writing Writing and reading are two essential skills that we need to have in order to succeed in any field of study that we have chosen. Without these two we would not be here, wouldn't be writing right now and would be considered the lowest class of our society. There are different aspects of writing that each of us may, or may not, excel at. Some of us are creative enough to write short stories or even novels on fiction while others, like me, are better at writing essays. To accomplish
Reading and Writing Skills
Reading and Writing Skills I remember when I started kindergarten. It was August 27, 1990. I'm still a little angry about that day because it was my fifth birthday and I still remember that I didn't get to wear a crown on that day like the rest of my classmates did on their birthdays. I guess I didn't get to wear the crown because it was the first day of school. But besides that, kindergarten was a really great year. In the mornings we'd go around the classroom to different stations and play
Pre Writing And Writing Skills
Pre-writing skills What are pre-writing/writing readiness skills? Prewriting skills refer to the basic skills children need to learn before they can write. These skills improve the child's ability to handle a pencil, draw, write, copy, and apply color to drawings. One of the most important aspects of prewriting skills is the ability to use of pre-writing shapes. Pre-writing shapes make up the pencil strokes that are used to form letters, numbers, and early drawings. A child will master the pre-writing
My Writing Skills For Writing
way of writing which makes their writing stand out among the other people's writing. Weather a person's writing is full of high leveled vocabulary to a person use of complex sentences. Throughout the semester I had many times where I felt that my writing was weak at certain points or at times where my writing skills to started to improve. The major assignments and the short answer responses helped improve my skills as a writer. Even though all three major assignments helped improved my writing skills
Inadequacy Of Writing Skills
social media world, the quality and skills of an education such as writing are in need of a drastic positive change. A 2011 nationwide test found that nearly twenty four percent of students in eighth grade and twelfth grade were proficient in writing and only three were advanced in writing skills. If that's not scary, the world's leading social media empire Facebook is the world's largest news source. Writing happens in everyday activity, whenever it is writing a grocery list or texting a friend
Descriptive Writing Skills
Nunan, 2003:231) as cited in Ismail (2016), writing is a physical and a mental activity intended to express and astonish. Hence, writing is inevitably an important skill compared to the other macro skills in English language. Hashemnezhad and Hashemnezhad(2012), writing is a significant learning tool as it as facilitates students' understanding of ideas and concepts. The writing skill is classified as productive skill as it involve the learners in both mental and physical activities in order to express
Engineers: Communication and Writing Skills
Engineers: Communication and Writing Skills For many years, in the masses of people there has been made a stereotype of the working engineer. This is a person who spends ten hours straight in front of his computer, making some strange graphs and calculations. He is afraid of sunlight and spends his free time inventing the time machine. When people try to start a conversation he says that he has a lot of work to do and tries to run away as fast as possible. This picture may be a little exaggerated
A Memo Requesting a Workshop on Writing Skills
recently that was a very poor reflection on our company. Unfortunately the memo was seen by a client and those on the sales force has been suffering from very low morale. I'm requesting your support in starting a workshop on improving individual writing skills. At this point in time I don't think that there is a more important project. It is extremely clear that we need to help our coworkers learn how to communicate more effectively. As unfair as it may seem, we are judged by the way we communicate
My Writing Skills
In this semester, I have learned many new beneficial things for writing. After writing three essays, my writing skills have improved on many aspects. Writing an essay is not a simple job, and every work you have done can decide a lot for an essay. Every time I write an essay, I need to read many things. I have spent much time on reading especially when I was writing the textual analysis. I read not only the sources I would use, but also the sentences I had written. When I was searching for information
appreciate everything I am taught about reading and writing. I see the importance of those very two skills. I am constantly told that reading is knowledge. There will never be a time where reading does not come in handy. Writing is such a powerful form of expressing one's self. There is so much a person can say by just writing is down instead of trying to say it. People will be shocked to see how much more meaningful and expressive they are through writing. My appreciation for reading started at a young
My Repretation Of Writing And Writing Skills
My interpretation of the writing sample I can sleep I can wake I can dam I can cut wood I can cuddle I like pizza and pasta sauce This essay provides an analysis of a writing sample from a foundation literacy learner at the beginning developmental stage in their spelling and writing skills. (reference). Overview of your analysis, which is what you will address and expand on in your body paragraphs. Cite the theories.. and strategies of foundation literacy and language development AND state the teaching
Enhancing Writing Skills
researcher, a businessman or a management trainee, your work will keep putting your writing skills to test. Writing is considered unavoidable in any field that you can think of. If you possess this skill up to an appropriate extent, it is extremely beneficial for you. Or if you find yourself weak when it comes to writing reports, essays or term papers, your weakness can be eliminated to a great extent using proper writing tools available for the struggling writers. Not only immature writers bag advantage
and write is basic skill that can be taught to anyone. It is a skill that can always be approved and has no limits. Writing is one of the ways that we interpret our thoughts to other people. You can write to relieve stress, get things off your mind, say things that are difficult to articulate in person, and many more reasons. Revealing your thoughts on paper allows your mind to run freely. Regardless of the type of work you do, writing is a part of it. Using the skill of writing, I was able to write
Writing Skills Improvement
This semester I have spent in writing 107 has greatly changed my thoughts about writing. All throughout high school and even coming into this class I thought that writing was an easy subject that required very little effort. Suffice to say, I thought that I would get a good grade in this class despite putting in little time and dedication. I learned after the first two papers that writing is a hard subject that requires lots of planning and work. Before this class, I would never have thought that
Reflection On Written Communication Skills And Writing Skills
In a time of 140 characters, instant messages, and emails possessing good business writing skills are still important. When email or other written communication is sent, it is out there for people to judge. Correspondences not only reflect on the writer, but on their organization as well, so it's essential to get it right. For my development goal, I decided to improve my written communication skills by completing several courses through our Judicial Online University (JOU). The eleven courses
Writing Skills over the Years
As a writer before I took this class, my writing was on the lower end of mediocre. It's not like I disliked writing, it was that I didn't like writing for a class because I found it very boring. I would actually write my own stories since it was a lot of funny and I have a bizarre mind so writing emptied my creative juices. Though, mostly when I wrote, it was for an English class, like American Literature or for my ninth grade class, English Nine. Those essays were roughly about Crucible, movie
Important Writing Skills In The Workplace
The Importance of Writing Skills in the Workplace What are the words you write revealing about you? Are they saying I am a well educated and smart business person or are they screaming that I am an ignoramus? The way you write reveals so much about you and your business skills. Your writing tells the reader about your educational background, whether you have pride in your work and your level of business expertise. Any company with employees who write clearly and concisely has a competitive edge
The Importance Of Writing And Writing Skills In The Real World
Writing is a very important skill to have especially in the real world. Writing helps organize ones' thoughts so that society can understand their views and opinions. It leads to expression and imagination to share to the world. Writing is an inevitable skill to have; it goes hand in hand with reading. To not have writing and reading is almost immoral; writing is an essential everyday skill that we need to continue on with our lives and we take it mostly for granted when people in other countries
Improving My Writing Skills
I've written and learned many new topics. I've improved in my writing and reading skills. Every year, writing becomes harder to understand and requires more focus. I have enjoyed a few writing assignments, such as the Wes Moore book project. It was fun and creative, I could draw, color, and do it my way. Although, I have trouble writing essays, I think I should work on that more. My grammar and punctuation also needs to improve. My writing has gotten some what better and my reading is good. I like fiction
Writing: Analysis Of Ernest Hemingway's Writing Skills
Xinyun Xiao Professor: Caroline Burke WRT 102.46 27 February 2014 Analysis About Hemingway's Writing skills After reading chapter two-four of the Thoughtful Writing by Dr. Hammond, I can infer three useful and powerful writing skills from the book. These are "telling fact", "using quality statement" and "making readers draw inferences from words". I may choose this quote, which from Ernest Hemingway on Writing "I am trying to make, before I get through, a picture of the whole world---or as much of it
Popular Topics
Writing Style
Writing Techniques
Writing Technology
Written Communication
Written Constitution
Written Language
Written Term Papers
Wrong Answer
Wrong Choice
Wrong Crowd
Wrong Direction
Wrong Place
Wrong Reasons
Wrongful Conviction
Wuthering Heights