Essay on the importance of a Children's Park
ADVERTISEMENTS:
A park is basically a well pruned and preserved area of land meant for people to come and relax, enjoy and spend some time away from the routine of their homes and work.
A Children's Park as the very name indicates, is a park meant for children to come in the mornings and evenings to spend their leisure time in the open and fresh air of the park, away from their congested homes and busy environments. A children's park has several playthings for them to play with and enjoy.
There are swings, slides, rods for hanging upon for exercise, and many other such items that provide for children their much required exercise, enjoyment, and refreshment away from their busy schedules of school and home.
In the mornings, in these parks children come with their parents or elders for walks, exercises and jogging, while, in the evening time they are again there for playing and having a good time after a heavy school routine. On the open space in a park, we can see children, the bigger ones playing games like badminton, cricket, and hockey, while the small ones enjoy the slides and swings.
The lonely corners in a children's park are also strewn with small babies in their perambulators with their governesses. Now, the governesses also get together for a chat while the babies are asleep, or just gazing at the blue skies. The governesses continue their chatting sprees while at times one can hear the babies cry aloud in their prams.
At times, in lonely corners we can also spot a few bigger children sit with their books and studying without a care of the world. Some children who do not have congenial atmosphere at home or do not have enough silence in their small houses, come here in the open to study in silence.
On the one hand when there is seriousness in studying of the big children, on the other hand there is gossiping about masters and mistresses – a complex and interesting sight at a children's park.
The sight of a children's park is simply one of a bubbling enthusiasm, for, it is strewn all over with young children, boys and girls of all hues and sizes.
The exuberance and enthusiasm here, cannot be easily found anywhere else – for, the young come here to enjoy and the elders with them come to see them enjoy – Oh what an amalgamation of a varied enjoyment here.
The fresh air mixed with the sound of the chattering of young minds is such a lovely intoxicant for any elder to enjoy. A children's park gives an onlooker the impression of complete and absolute happiness prevailing in the atmosphere and environment.
Related posts:
542 Words essay on an evening in a Park
1108 words Essay on an autobiography of a bench in a park
Short essay on the Mega Food Park Scheme of Government of India
What is the difference between National Park and Sanctuary ?
Sample letter to the Editor of The Hindustan Times about the misuse and poor maintenance of the public park
importance , park , childrens
Privacy Overview
Play & Activities
Life Skills
Learning & Education
Play & Learning
Growth & Development
Rhymes & Songs
School Finder
The Park – 10 Lines, Short & Long Essay For Children
Key Points To Note: Essay On The Park For Lower Primary Classes
10 lines on the park in english for kids, a paragraph on the park for children, short essay on the park in english for kids, long essay on the park for children.
What Will Your Child Learn From This Essay?
A park is where children can run, walk, play, and just be themselves. It's meant for enjoyment, and there are all sorts of swings, see-saws, and other playground equipment to double the fun. If it's your first time writing an essay on The Park, you'll be glad to know that you're covered. Parks are green spaces and feature various amenities that keep children occupied. A park opens a connection with the outside world and makes kids socially available as they meet and interact with other children. Here is how to write an essay on a park for classes 1, 2, and 3.
Writing about a park is all about describing the location and giving your readers a good overview of the attractions available. Here are some tips to keep in mind when writing an essay on parks for kids:
Describe the size, shape, and location of the park in the introductory paragraph.
Talk about the unique selling points of the park.
Mention nearby alternative parks for those who want to explore more than just one.
Summarise with a conclusion paragraph and mention what to look for when visiting these parks.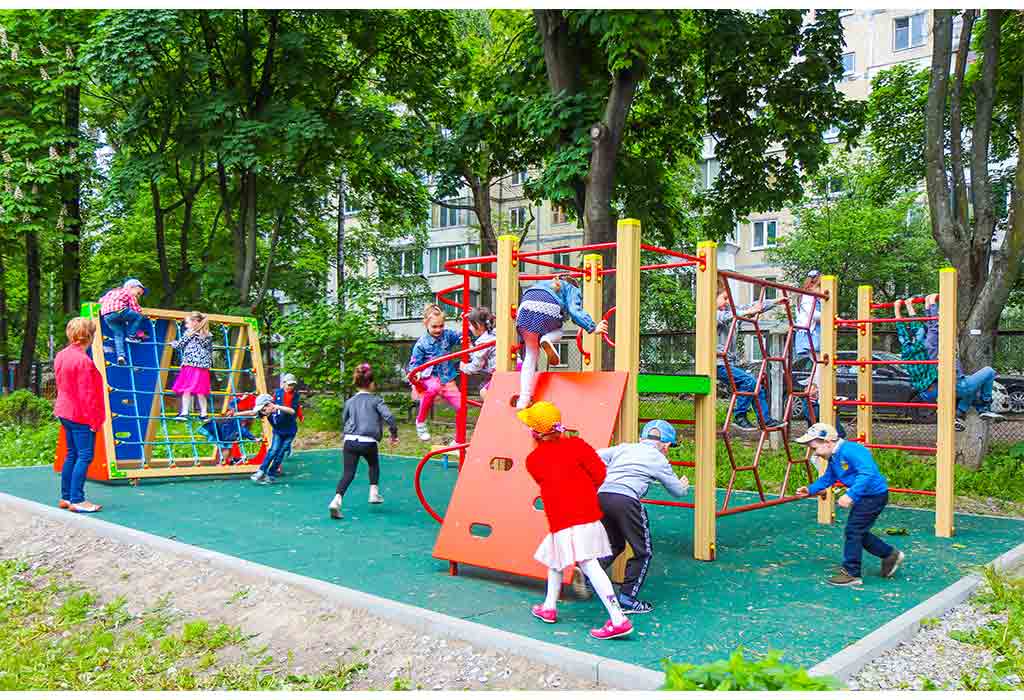 Some people go to the park in the mornings for a jog, while others meditate. Your kids will likely go there to play and make new friends. You can write a few lines on the park attractions and add notes on how to play safely. Here is how to write an essay for classes 1 and 2:
Parks help kids stay healthy and ensure they get enough exercise.
They are a creative way to stay mentally fit and alert.
Parks have many attractions like swings, slides, etc.
Parks come in different sizes; some are large and spacious, while others may be compact.
Trees are planted around parks to make the areas more environment-friendly.
There are no vehicles and pets allowed in certain parks.
A park is a safe place to play for kids.
Parks keep our environment clean and make us very happy.
People visit the park for cycling, walking, and enjoying leisurely picnics.
Some parks are designed smartly, keeping all age groups in mind, and even have benches so that people who get tired can sit. 
A park features running tracks, many types of swings and slides, etc. Some parks have an open gym and special fitness equipment for adults. Here is a   short paragraph on the park   for kids:
My parents take me to the park every day, and I love it. It helps me clear my mind, spend time with my friends, and feel good. I love checking out the basketball court and look forward to using the swings. Sometimes we go boating together since my park has a beautiful lake. A lot of grownups come here to do birdwatching and catch the sunrise. My day would be so dull if parks didn't exist. The park I visit adds colours, fun, and meaning and gives me something to look forward to in the evenings. Parks make me forget any stress and relax my mind, and I feel rejuvenated when I reach home.
Parks play a huge role in society and encourage everyone to take better care of their surroundings. One can become free and have a good time visiting a nearby park. Here is a short essay for classes 1, 2, and 3 on parks:
A day at the park is like spending a day filled with fun and games. There's nothing but tons of entertainment and recreation! Some parks host creative workshops, as I saw several artists sketching in public last summer. My mom took me to the park yesterday, and I saw an old man painting pictures. I felt so inspired. I made a few new friends, and we used the see-saws together. No vehicles are allowed in the park; the best part is that it is always so clean. The cotton candy seller is nice and gives me great discounts whenever I visit. I regularly visit the park nearby and bring plenty of snacks from home to share with my friends. Sometimes, I go for an after-meal walk with my parents. It is so satisfying and calming. Playing in the park is so much fun!
The primary purpose of visiting a park is to take the time to unwind and relax. Here is a long   essay for class 3 kids on parks:
Parks are an essential component of town planning. The neighbourhoods look amazing when there are several parks found nearby. My grandparents go to the park with me and enjoy the early mornings by taking walks. It is an excellent way to get healthy and make memories with loved ones. We love watching the sunrise, and the red glow is magical.
We once had a picnic at the park last summer. It was great, and I enjoyed the food while exploring all the different paths. I think parks set an example for society and teach us how to look after the earth. Life would be dull if parks didn't exist. After studying for hours at home, all I want to do is play at the park. I see many vendors come here and sell snacks, and my parents sometimes give me pocket money to enjoy them. My favourite snacks at the park are popcorn, cotton candy, and gummy bears. I love using the hanging bars at the park and hanging on for as long as I can! It's a great exercise and it helps me stretch. Sometimes I walk to the park with my parents at night, which is fun because I get to spend quality time with my family. 
What is a park?
A park is a green space with playgrounds, see-saws, swings, jogging tracks, and other facilities that help people de-stress, relax, and have a good time.
What are the different types of parks?
The different types of parks are:
Neighbourhood parks
Town city square parks
Children's parks
Pocket parks
Cultural parks
Why does everyone love to visit the park? 
Everyone loves to visit the park because it's fun, cool, and a safe place to be themselves. It gives some time from the daily hustle and bustle of life.
What Will Your Child Learn From This Essay? 
Your child will learn a lot about how to take better care of the environment. This essay will show them the importance of visiting parks. The kids will be able to explore their inner connection with the park and learn vocabulary to express themselves.
Now that you know about parks, you can work on that essay. Remember, have fun and make happy memories!!
Essay On My Garden for Children School and Family Picnic Essay for Lower Primary Class Kids How to Write An essay On Morning Walk for Children
Essays for Class 1
Essays for Class 2
Essays for Class 3
The Cat And The Rat Story With Moral For Kids
The clever rooster story with moral for kids, teaching concept of zero to preschoolers and kids – importance and activities, leave a reply cancel reply.
Save my name, email, and website in this browser for the next time I comment.
Most Popular
Phonics activities and games for preschoolers to build literacy skills, recent comments.
FirstCry Intelli Education is an Early Learning brand, with products and services designed by educators with decades of experience, to equip children with skills that will help them succeed in the world of tomorrow.
Story Related Activities Designed to Bring the Story to Life and Create Fun Memories.
Online Preschool is the Only Way Your Child's Learning Can Continue This Year, Don't Wait Any Longer - Get Started!
©2021 All rights reserved
Privacy Policy
Terms of Use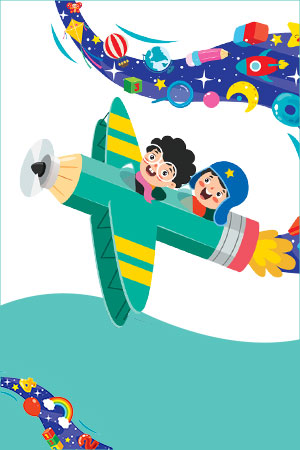 Welcome to the world of intelli!
FREE guides and worksheets coming your way on whatsapp. Subscribe Below !!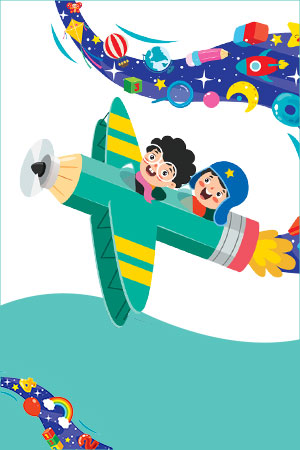 Free guides and worksheets coming you way.

Essay on Park for Children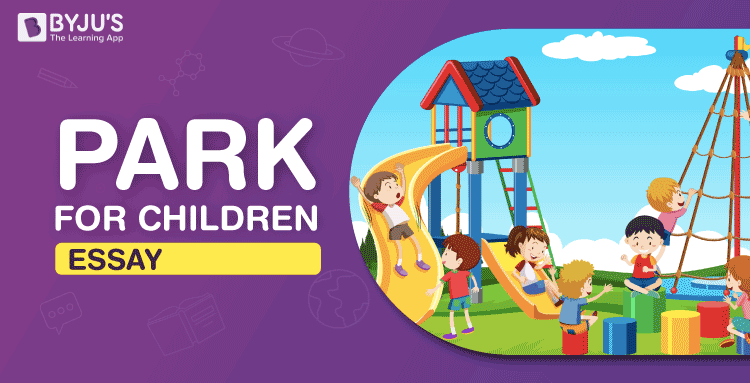 The park is perfect for kids who love to play. It features a large playground, a pond, and plenty of trees for climbing. The park is also close to stores and restaurants, so visitors can enjoy a meal or coffee while they play. One of the main attractions of the park is the playground. The playground has a wide variety of equipment for children to use, including a slide, a climbing wall, and a sandbox. There are also several picnic areas where families can enjoy lunch or dinner. In addition, the park has a cricket pitch, a badminton court and other outdoor play areas. The park also has a pond with various fish. BYJU'S essay on park explains the amenities, rules and tips for visiting the park.
Children love to play in parks, but they often get into trouble. It is essential to stay with children and never leave them unsupervised in a park; they may get lost or injured. Teach them how to stay safe when playing outside. Ensure that there is always adequate supervision of children in the park. It is a must to have one adult responsible for watching over multiple children and be aware of the surroundings. Moreover, you can take the little ones to the national park and let them explore the wild world. In addition, to help kids improve their vocabulary , ask them to write a short essay on park.
Table of Contents
Benefits of park for kids, rules of the park, tips for visiting the park.
Kids love spending time outdoors, whether playing in a park or walking around the block. But what are some of the benefits of having a park nearby? BYJU'S essay on park in English explains, in brief, the advantages of visiting parks for kids.
One of the best things about parks is that they offer an opportunity for physical activity. Kids who spend time in parks tend to be more physically active than those who don't, leading to longer life spans and better health overall.
Parks also offer opportunities for children to learn about different subjects. For example, a playground often has climbing structures and other obstacles that teach children about maths and physics. There are also more traditional parks with playgrounds, gardens, and lakes that are great spots for learning about ecology, history , and other topics. Another significant benefit of having a park nearby is that it helps kids make social connections. They can meet new friends, play games, and explore the environment together.
The park is a great place to relax and have fun. After reading the benefits, let us now understand some park rules by reading a short essay on park.
It is always essential to obey the park's rules. These rules keep everyone safe and happy. Be respectful of other visitors. Kids must be aware when they come and go to the park and call out if they see something dangerous. Staying on designated trails or paths won't cause disturbance for others. Walking on the grass can cause soil erosion, damage plants, and contaminate water supplies.
When planning a visit to the park, it is always important to keep some tips for kids in mind. Here are a few tips for hiking, biking, and skating. Wear comfortable shoes that they can walk or bike in for hours. Wear a hat and sunscreen and carry water and snacks. Watch out for wildlife as many tiny animals live in the park, which can be unpredictable.
One of the best things to do during a visit to the park is visiting the exhibits. There are also displays of zoos , aquariums, and natural habitats that allow visitors to learn more about the park.
Many parents find it hard to take their children to the park. But if they make time, they can have fun and teach kids essential life skills. It gives kids a chance to socialise with other children their age and how to stay active and have fun. In this short essay on park, we have covered different topics to help the little ones understand the rules before visiting a park. For more kids learning activities like poems , stories and worksheets , visit BYJU'S.
Frequently Asked Questions
What do kids learn by visiting the parks regularly.
When kids visit the parks, they learn many things. They learn about nature and different plants in a park or garden. Kids also try new things when they play outside, like walking on a balance beam or riding a bicycle for the first time.
Can kids ride a bicycle in the park?
Yes. Kids can ride bicycles in the park and on the designated cycling path.
Related Links

Register with BYJU'S & Download Free PDFs
Short Essay on Park in English for Students
Have you read these?
Short Essay on The Park
The Park is a vast and beautiful place. It is a place for both kids and adults to go during their leisure time and relax. They enjoy the time spending there. The Park generally has trees, plants, flowers, a play area, exercise area, yoga hall, etc…
Children Play Area includes Slide, See-saw, Swing, and merry go round and other play activities. Slide playing gives the children a wonderful feel. Swing makes us feel as though they are flying in the air. The children play hide and seek, kick the ball and they run fast to catch it with the new friends here. The Park has flowering plants, bushes, and trees also. It is a rule that we should not pluck the flowers. The beauty of the flowers has to be seen and admired by all. The gardeners maintain these plants and trees, water them daily and clean the dried leaves and make the area beautiful. Some parks have an exercise area called Gym for adults to do exercises. Some have separate Yoga Open Hall for people to do yoga. Most parks have a special walking track for the people who like to do a long walk without any interruptions. Some parks have a small pond with fishes in it.
The Park gives people fresh air to breathe, facilities to do exercises and finally take rest in Benches. They can sit, see, and enjoy the children playing sitting on the benches. This gives them peace of mind and relaxation. Thus Park is a really good place for both kids and adults to enjoy, play, exercise, and relax.
FunLearnToday © 2023. All rights reserved.
IELTS Mentor "IELTS Preparation & Sample Answer"
Skip to content
Jump to main navigation and login
Nav view search
Describe a children's park you have visited recently - Cue Card # 298
Describe a children's park you have visited recently..
when you went there
who was with you
what you did there
Describe a public place you often go to.
Describe a place in your city where people often visit.
Describe a place where you often visit.
IELTS Cue Card
Candidate Task Card
IELTS Materials
IELTS Bar Graph
IELTS Line Graph
IELTS Table Chart
IELTS Flow Chart
IELTS Pie Chart
IELTS Letter Writing
IELTS Essay
Academic Reading
Useful Links
IELTS Secrets
Band Score Calculator
Exam Specific Tips
Useful Websites
IELTS Preparation Tips
Academic Reading Tips
Academic Writing Tips
GT Writing Tips
Listening Tips
Speaking Tips
IELTS Grammar Review
IELTS Vocabulary
IELTS Cue Cards
IELTS Life Skills
Letter Types
Privacy Policy
Cookie Policy
Copyright Notice
HTML Sitemap How To Describe The Park Essay
How to write an essay about hershey park.
When people think hershey they most likely think of chocolate. But it is also a city and a beautiful amusement park. Hersheypark is one of the most famous amusement parks in america. Chartsbin.com ranks it as 39th biggest amusement park clocking in at 121 acres. It has become a classic park that is a family favorite for every local and visitor. Hersheypark is an amazing theme park and this essay is about to cover everything from the Milton S. Hershey saga to the post Milton S Hershey saga.
9/11 Short Stories
Months ago when he first stepped outside, the bright rays of light almost blinded him. He raised a pale hand to his face in a petty attempt to shield himself. Now under the dying sun, he could see the city in its entirety. When the surrounding area grew darker, red and orange lights that brushed over the streets began to grow in intensity. Walkers on the sidewalk began to flourish in their own happiness as they hurried from their jobs and into the weekend.
Noble Street High School Essay
In a school called Noble Street College Prep they have decided to go with a policy that punishes students for bad behavior. I would prefer this way of discipline. I would like to argue that this is a better policy to use. While the reward policy my work, I believe that KMS should use the punishment policy because it helps with the students academics, helps students concentrate in class, and lastly it teaches kids to have manners.
Cane Creek Park Analysis
The beauty of not belonging and seclusion from Cane Creek Park create a feeling of wonder and amazement, that makes a person long to go back time after time. The willow trees stand gracefully, and elegantly as they dance around the park and convey positive vibes. There is a dock that contains many mysteries and many unanswered questions. The swing that stands distant from the rest is worn and waits for the next child to find it and to find comfort in it. There is also the rippling water and the curiosities that behold the tree that has been there for ages. It's beauty is conveyed by the piercing warm sun. This park creates a safe place for those whose mind may be depressed or maybe just lonely, and it comforts those with the allurement of
The Project for Public Space have a broad range of criteria for what a place successful. Which include Access/Linkage, Comfort/Image, Uses/Activities, and Sociability. Each have questions to consider to determine if a public space is successful or a failure. Chimborazo is very accessible for anyone who would like to visit. Chimborazo is located in a safe neighborhood, that have a unique way of making an impression on visitors. Chimborazo is used by people nearby daily. Walking the dogs, taking jogs, or just getting away from the day is just a few ways the park is used. The park also had path and trails for visitors that would be interested in those activities. For people who love taking pictures Chimborazo has a good scenery. Chimborazo offer places to sit rather its in the sun or shaded area; families take advantage of the park usually taking their kids to run around, have picnics and enjoy the view that the park offers.
Case Study: Gunnison, Colorado
Although with such a stellar advantage, ironically the social nightlife is virtually non-existent. The streets, four lanes wide, desolate at night, penetrate the town with an eerie ghost town aura, especially on a foggy winters night. Young adults within the community find this quiet void to be a disadvantage, so they often seek out a city to satisfy their nocturnal social desires. The summer weather is mild, with heat seldom above 90 degrees Fahrenheit, making summer activities enjoyable and attractive to tourists from all over. On the flip side, winter cold drops below -20 degrees Fahrenheit, bringing with it the associate debilitating disadvantages, automobiles that wont start, and plumbing that freezes, to the point of pipes bursting. Spraying water fills your home, making it necessary to call a plumber, but after calling everyone of them you find out that they are all busy, fixing other peoples pipes. However, at the end of the day, on that cold winters night, if you can collapse in front of a wood stove, you will find the unusually sensual ambiance of primal fuel, an unforgettable satisfaction for the body and
Personal Narrative: The Secret Life Of Bees
The birds flutter their wings and soar from tree to tree. A shallow pond gives life to the fish, turtles, and frogs within it. The woods beyond my house are my refuge. Everything is still and calm, bringing me a sense of peace and tranquility. In the summer, the woods are lush and plentiful. Vibrant colors catch my eyes in every direction. The scene is so glorious and soothing, that it overwhelms me. To me, even though the sunset is splendorous, watching the sunset makes me depressed because it means that the day is ending. Lily says in the book The Secret Life of Bees, "Sunset is the saddest light there is." The smell of flowers and grass brings a fresh scent to my nose. Nothing in the world can compare to the aroma released by the delicate daffodils among the green floor.
Descriptive Essay About Disney World
I hopped in Dad's car to head to Disney World in Florida. It took us 30
Parkville Descriptive Writing
Living in the busy metropolitan area, it is easy to forget that we have unlimited natural beauty, that is the great outdoors, so close to home. Kansas City, Missouri is gifted with a plethora of hidden gems, all located within an hour drive. One such gem can be found in the historic riverside town of Parkville, Missouri.
Outdoor Lighting In Texas
Have you ever travelled to US state like Texas? If you have then you must have witnessed many glittering towns and cities of Texas that has lightened the dark sky and sometimes travellers have the feeling that they are still witnessing a day time due to the extensive use of lights in the cities like Nevada & Houston. Thus, today we are going to study how outdoor lighting Houston affects its citizens. Since it is very well known that outdoor lighting is a striking and attractive way to add security to a home, business and rental property as well as the public area such as parks and waterways that are basic night time attractions for couples, children and for the elderly people. As it is a common knowledge to each and every one of us that outdoor
descriptive essay
Traveling is one of my family's favorite things to do. The family has visited numerous places throughout the United States, however, none are as memorable as Atlanta, Georgia. In Atlanta, there are many places to go and sights to see such as: Cola-cola factory, Cabbage Patch Kids Factory, Under Ground Mall, the Zoo, Atlanta Braves Stadium, Six Flags Over Georgia, Stone Mountain Park, and the Atlanta Aquarium, are all in or near the city of Atlanta. The three that we visit on every trip to Atlanta are Six Flags, Stone Mountain, and the Atlanta Aquarium.
Descriptive Essay About Disney World Park And Resort
Have you ever used a tap-to-pay credit card or walked through an automatic door? Have you ever used the GPS on a cellphone or gotten shopping suggestions while browsing a shopping website? Chances are that anyone could answer yes to most of those questions, and if so they have potentially already been picked up by a big data system. Extremely similar techniques of collecting data are being used in the Disney World of today so that Disney can know where their consumers have been, what they look at, and what they buy. Imagine Disney as a shepherd who was struggling to keep up with his ever-growing "flock" of "sheep" — or the people visiting Disney World park and resort; Disney decided that in order to better manage the influx of guests he
Descriptive Essay About Disneyland
Ever heard of this place called Disneyland? Yes, that huge phenomenon that every little child loves and even teenagers and adults love. Where there is these amazing rides and every Disney character you can think of is there! You probably know it as this amazing place that everyone loves and there is no wrong! Or maybe parents even know Disneyland from taking their child there so maybe they could get their energy taken out!
Comparison of the Portrayal of Nature in Blake and Wordsworth
Nature acts as a gentle guide for the children; their only concept of time comes from the luminaries and the light they give. The children respond to the nurse, wanting to play until the last lights in the sky are gone. Again, scenes from nature appear.
Related Topics
24/7 writing help on your phone
To install StudyMoose App tap and then "Add to Home Screen"
Describe a local park
Save to my list
Remove from my list
"Ronaldo!!" shouted Rooney. "Go tackle Sam". Teenagers were running on the grassy land, kicking the ball all over the place, trying to be a professional footballer.
Everywhere it was green. Which means no pollution. A boy got tripped over on to the
grass. It was calm and peaceful everywhere, no violence could be hunted around. Near the far end of the park, away from the football ground, was a beautiful garden for children to play. Swings, slides, play horses etc. were there.
On the swings, a newly built boy was swinging really high and got tripped over and started crying because he got injured badly. Thus, his mother picked him up and first aided him.
When you walk pass the tennis court, you can hear people saying "I challenge you for a match". This is what usually happens in my local park.
This was the brief description about my local park. However, there is more. It is summer, the sun is happy and is shining all over the place.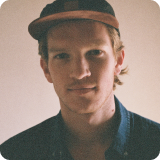 Proficient in: Park
" This writer never make an mistake for me always deliver long before due date. Am telling you man this writer is absolutely the best. "
People come out and play football, cricket etc. Old people come out as the weather is welcoming them and they jog or cycle on the walking tracks. People come to the park with their families. There is a wide variety of plants and trees to look at. There is a nursery in the park with healthy plants. Mostly in summer as it goes dark at ten, most people come to enjoy as there is a lot to play. They also have a athletic club for that park as it is on of the best park and has an athletic stadium.
By clicking "Check Writers' Offers", you agree to our terms of service and privacy policy . We'll occasionally send you promo and account related email
You won't be charged yet!
It is also the best in athletics and wins every year.
The name of the park is 'Salt Hill Park' and is located in London. It is one of the best local park in London as it is as enormous as Legoland. It is a paradise on the earth because mostly, you don't find such good parks in London because it is all polluted there. You can find lots of things in the park such as: baseball, tennis and skating courts, cricket and football pitches… It isn't that crowed as well. You can find different people playing different kind of sports or children playing on swings. The grass is cut and layed out stunningly amazing. The branches of trees don't pop out and is cut in really good way so that it looks beautiful and prevents any kind of hazards. You can find different kinds of colourful birds such as: green parrots, colourful parrots, normal bird, etc.
People of all age come there to enjoy. Children's' playground is built soft so that if someone falls down, they won't get a severe bruise. You can find a climbing thing there. You have to be a monkey to do that as it is really hard to do. Predominantly the workers of circus can do that as you have to be really flexible, and confident in jumping to do it. You have to try to jump to the next point to carry on going but, it is really hard to reach the final level. However, you can always try to turn over a new leaf. You can keep trying as it isn't crowded. If you keep trying, you might reach there once in a blue moon as it is said every dog has its day. If you reach the top, you will get a prize and it might be a red letter day for you.
Unlike other parks, you can also find a restaurant behind the children's' playground and can find really delicious food there. The staff in there such as waiters, are really accommodating to provide you your needs as quickly as possible. They are really courteous. Last time I went there, people were joking and laughing hilariously and some people ate ravenously. I heard a boy shouting out "mom! I want chocolate pudding and chicken legs". This made me really hungry and so, I bought chips and a burger. People give really good comments on the restaurant which shows that the staff keep their customers happy. And this makes the park really good as it contains everything.
Finally, in conclusion I think that the local park I go is the best park I've ever seen in England. It is because it meets the needs of everyone. The good thing is that it is big and so, everyone can enjoy the wonderful park. No gangsters come to this park because they go to the park where mostly no one goes so, this is another quality of this park. I also think that this is the best park because everyone can enjoy it and not only the kids. Children to old, everyone has equal right in the park and this makes it really special. Wouldn't you like to have a park like mine?
Describe a local park. (2020, Jun 01). Retrieved from http://studymoose.com/describe-local-park-new-essay
"Describe a local park." StudyMoose , 1 Jun 2020, http://studymoose.com/describe-local-park-new-essay
StudyMoose. (2020). Describe a local park . [Online]. Available at: http://studymoose.com/describe-local-park-new-essay [Accessed: 4 Mar. 2023]
"Describe a local park." StudyMoose, Jun 01, 2020. Accessed March 4, 2023. http://studymoose.com/describe-local-park-new-essay
"Describe a local park," StudyMoose , 01-Jun-2020. [Online]. Available: http://studymoose.com/describe-local-park-new-essay. [Accessed: 4-Mar-2023]
StudyMoose. (2020). Describe a local park . [Online]. Available at: http://studymoose.com/describe-local-park-new-essay [Accessed: 4-Mar-2023]
Local Community and Local Government Pages: 2 (506 words)
A simile Homer uses twice, the first time to describe Paris, the second time to describe Hektor Pages: 5 (1341 words)
Position of English law in the Malay States and its effect to the local law Pages: 3 (674 words)
Local Illegal Solid Waste Disposal Pages: 4 (908 words)
Factors Affecting Consumer Preference of International Brands over Local Brands Pages: 10 (2859 words)
The Kaduna North Local Government Education Authority, Kaduna State, Nigeria Pages: 12 (3479 words)
Foreign and Local Literature Pages: 5 (1308 words)
Studying at Local Universities or Abroad Pages: 2 (319 words)
Study Abroad vs Local Universities Pages: 2 (319 words)
AGRANA From a Local Supplier to Global Marketing Pages: 10 (2817 words)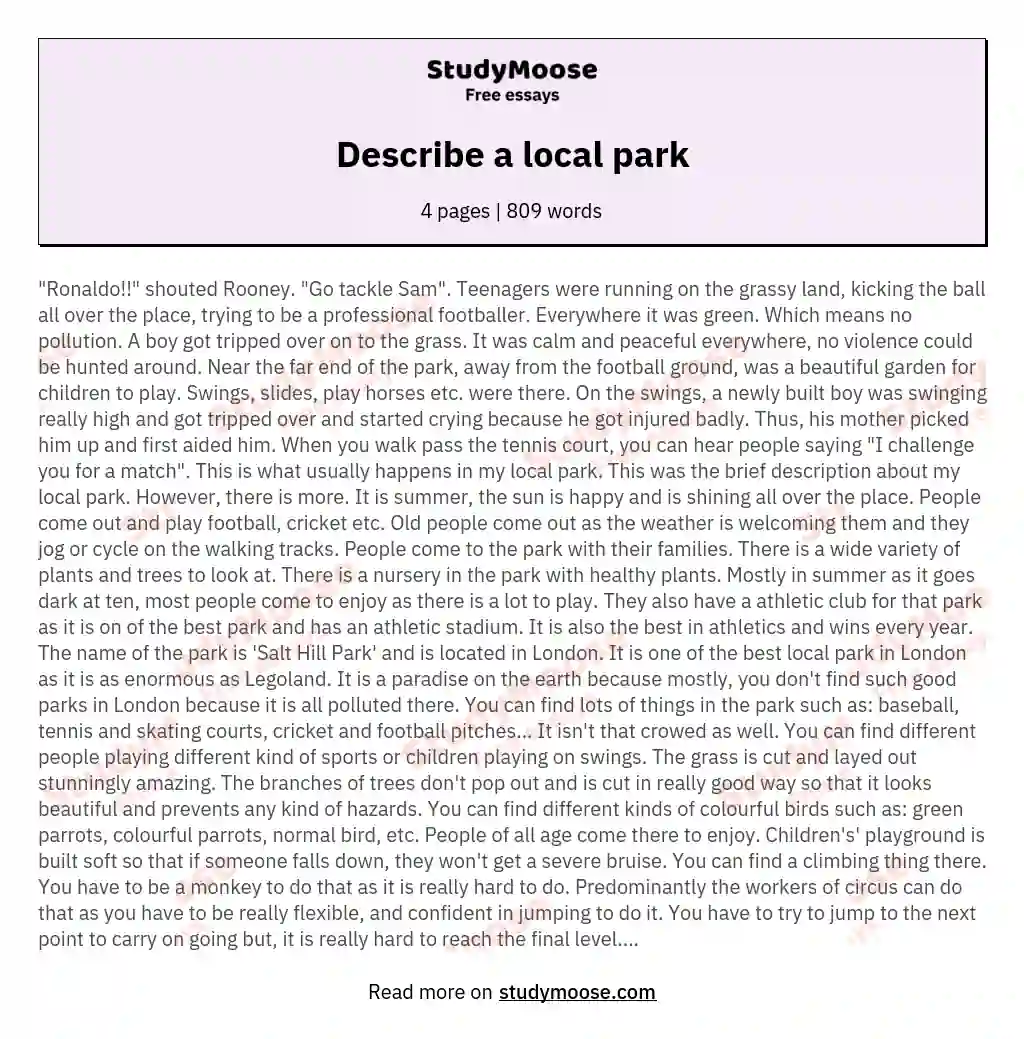 👋 Hi! I'm your smart assistant Amy!
Don't know where to start? Type your requirements and I'll connect you to an academic expert within 3 minutes.