How to Write a Descriptive Essay
In this article, we examine the descriptive essay and present a step-by-step writing guide. Stick around for helpful writing tips near the end! Also, check out custom writers at EssayPro — political science essay service, if you need private tutoring or essay editing.
What is a Descriptive Essay?
The definition of a descriptive essay is a type of composition or paper which describes an object, person, process, or event. The writer's goal is to create a vivid reading experience, or to show instead of tell (metaphorically).
Descriptive writing usually appeals to the five senses: taste, touch, smell, hearing, and sight. (Ex: Jack's coffee mug exploded into tiny shards of glass, catching the attention of everyone at the office.) Always appealing to the senses is key to writing a good descriptive essay.
When writing a descriptive essay, your goal will be to paint a comprehensive picture for the reader by appealing to the five senses. Last but not least, your work should have a purpose. It could be anything from a lesson you learned from an experience, to a story of how an object impacted your life. It's all about making your bright ideas come to life.
Difference Between a Description and a Descriptive Essay
When writing this type of paper, you should know the difference between a description and a descriptive essay. A description can be just a simple paragraph, or several ones with no specific structure, meanwhile, a descriptive essay has five or more paragraphs and a clear and complete structure. A descriptive essay is usually written coherently, has a good thesis statement at the end of the introduction, three body paragraphs, and a conclusion. A description however, does not necessarily have a structure. Its main purpose is to just describe an object, or something else, without having any extra academic layers.
The Issues that Could be Described in Your Paper
A person. In this paper, you can talk about a person. It can range from simply writing about their appearance to more complex descriptions like actions, behaviours, mood, and qualities of your chosen individual.
A place. The main thing you should do when describing a place in your work is to describe it interestingly and originally. Your reader(s) should feel, for example, the beauty of your chosen cities—perhaps New York or Rome.
An event. Here you need to describe the story of what happened. It can be your last vacation, concert, wedding, anniversary, summer music festival, graduation day, or so on.
An animal. In this type, you need to describe the animal. It may be its appearance, behaviour, or biology.
An occupation. Here you need to write about a job or occupation.
A behaviour. This is the type of descriptive writing you should go for if you would like to write about someone's behaviour. Perhaps you want to describe the strange behaviour of your friend, or highlight how certain people act under different conditions.
Two Classic Approaches to the Descriptive Essay
1. Personal Essay
Here you need to describe an experience using your feelings and responses. This work can awake empathy in readers. It can also be vague and disorganized. If you want to write a good personal essay, you should try to focus only on those aspects that most fully express your experience. Do not shy away from vivid, evocative language in this type of assignment.
A few examples of personal essay topics might be:
Describing the experience of swimming in the azure sea in summer
Explaining your favourite movie and its impact on you
Reflecting on your birthday and all the things that have shaped you in the past
2. Formal Description
This type of descriptive writing resembles an argumentative essay. Your main goal should be communicating a set of key points or describing something in detail—according to a clear structure. Rather than focusing on your own experience, you need to use specific categories of information to provide the fullest possible portrait of what you are describing. This approach can also be engaging, especially when the reader is more curious about the subject of the paper than the writer's response to it. Still, try not to make it dull with too formal language.
Topics for formal descriptions can include:
A descriptive essay about climate change, politics, or historical events.
A news story that provides a summary of an event or information about the place where it occurred.
Need To Describe Something But Don't Know How?
Let one of our essay writers do it for you, all you have to do is send us your paper requirements and wait for your original paper to be written.
Descriptive Essay Topics & Ideas
Finding descriptive essay topics isn't hard. You can describe pretty much anything—from your favourite car to today's weather. We've gathered some ideas to help you get started. Hopefully, you'll find good descriptive essay topics to spark your imagination.
Describe a Person
Pick a person who you know well—doing so gives you a lot to write about. Choose from family members, friends, teachers, etc. You can even write about a celebrity who exposes most of their private life to the media: The Kardashians, Kanye West, or Taylor Swift for instance. A famous superhero like Spider-Man is also interesting. Such fictional figures have undergone many character studies from both academic and non-academic perspectives.
Examples: Why my father is my favourite person. How Kim Kardashian changed my life.
Describe an Object or a Place
You may also describe an object or a place with which you have a special connection. This could be your high school, a playground, or a toy which used to scare you as a kid. Fictional places also count!
Examples: My native city – Paris My trip to London
Describe an Emotion
Remember the most sincere emotion you've experienced and turn it into a descriptive essay writing. You may choose a strong feeling like anger, happiness, loss, desire, or rage. It doesn't have to be a personal emotion, it could be an observed one.
Examples: How love changed me Hatred and love – how they are similar
You can also write a descriptive essay about anything you can describe according to human senses: touch, sight, taste, smell, or hearing.
Creating a Descriptive Essay Outline
When thinking about descriptive essay writing, remember that a structured paper outline is your golden ticket. Not only does it help you organize thoughts, but it will also help your essays flow better.
A descriptive essay outline is composed of the following:
An introduction
Hook sentence
Context/Background information
Thesis statement
Body paragraphs
Topic sentence
Sensory details
Actual details
A conclusion
Summary of all main points
Clincher Statement
It is important to spend enough time considering the victim of description because all of your illustrations will be based around it.
Introduction
The introduction serves to introduce your subject to the reader and give them enough context to fully understand your work—but keep it brief and interesting for the reader(s). When learning how to write a descriptive essay introduction, remember – the first paragraph of your paper is the part that can make your descriptive essay stand out from the others.
As with any college paper, a descriptive essay introduction must contain the following points:
Hook Sentence: Although the entire paper should be full of exciting and vivid descriptions, grabbing the reader's attention from the very beginning is ideal.
Context/Background Information: Tell the reader what you're about to describe and explain why it is crucial to you. Give them a brief context for your paper.
Thesis Statement: The descriptive essay thesis should be a short yet concise summary of the work. It must include the subject of your description, and your purpose for describing it.
For further information on how to write a thesis for a descriptive essay, check out the examples below.
Place. If you were to write about Buckingham Palace: "Even though the monarchy is long gone, Buckingham Palace serves to remind us of the aesthetic beauty which that era had built." Person. For describing Spider-Man: "The defining characteristics of Spider-Man are his youthfulness, New York City, and the fact that he talks to himself more than Hamlet." Emotion. A piece about a personal experience of fear: "For many reasons, the dark forest is my greatest fear, though not a fear which I would necessarily like to venture into."
Body Paragraph(s)
There are usually three body paragraphs in a paper. They cover three different points or arguments. How many body paragraphs to include in your descriptive essay is entirely up to you—or your professor. Sometimes it only takes a paragraph to tell a story, while other times it takes books.
How to write a body paragraph:
Start with a topic sentence. ex. The orange looks familiar; it is a round citrus fruit whose colour matches its name.
Add sensory details. When describing the orange, appeal to relatable senses.
Include actual details. Always include descriptive information within your body paragraphs. Finish a body paragraph by introducing the next. Transition sentences are essential because they create immersion within your writing. Your writing will become better and it won't appear as if you are reading a list of facts.
The descriptive essay is one type of 5 paragraph essay , which is the most common type of essay a student may encounter.
According to the descriptive essay format, your conclusion should be a summary of all of the main points in the body text. It is a good idea to write a final sentence that relates to the main point of your paper. Once this is done, the paper is now complete. We advise that you proofread your descriptive essay to correct any grammatical errors.
Try to incorporate the following into your conclusion:
The first thing to do at the end is to reflect on the initial purpose of the work. Spill the beans on why you decided to write about this subject, and how this subject has affected your life. An article about reflection paper may also be helpful to you.
Signify the Importance of the Details: Go over some key moments of the paper. Give a summary of what you have covered, and prepare the audience for the clincher statement.
Clincher Statement: The clincher is the final sentence that reinforces your paper's overall purpose or leaves your audience with an intriguing thought, question, or quote. You've probably spent a lot of time thinking of a hook to pull the audience in. Do not allow the paper to escape your audience's thoughts right after they have finish reading it.
If you need help, leave us a notice ' do my homework ' and get it asap.
Writing and Reviewing Your Descriptive Paper Writing
Writing the paper consists of the following stages:
Pre-writing stage. Here you need to examine all of the sources you have and define if they all offer important information on the topic of your choice.
Writing the beginning. You should start your paper with a powerful, engaging hook that will grab the readers' attention. It may include an unusual metaphor or an interesting literary quote.
Creating the first draft of your descriptive essay. Here is where you just need to write down all of the words that come to your mind; you'll have a chance to narrow down your ideas later.
Adding details to your paper with the help of enriched English vocabulary and online dictionaries. Use your English vocabulary to add missing feelings, like hearing, to help make the descriptive essay leave a lasting impression.
Revising and editing the paper with the help of different free online grammar checking tools.
Let's talk in detail about the final step here: reviewing your paper. After you finish writing, take a break. It's always best to clear your mind before editing your paper.
When you come back to your descriptive essay, here are some questions to ask yourself:
Have you provided enough context in the introduction?
Is the paper easy to read?
Does the thesis relate to the content of the paper?
Does the paper feature vivid, descriptive language?
Will the clincher statement leave a lasting impact?
Are there enough details to make it possible for your readers to obtain a full and vivid perception of your description?
Does each section of your work focus on one aspect of your description?
Does your paper possess any unnecessary details in your description that can be thrown away or replaced by more meaningful information?
Overall, if you were the reader, does this paper make sense to you?
Are there any problems with grammar and punctuation?
Sometimes web applications like Grammarly or the Hemingway app can help you sort your grammar. However, it's always best to master the rules of grammar yourself and become the best writer you can be. Once you're convinced you have the final draft, read it out loud or give it to a friend to read. Sometimes you need some constructive criticism to tie up loose ends in your writing. You can also trust the professionals and buy cheap essay on EssayPro service.
Descriptive Essay: Video Guide
‍ descriptive essay good examples.
This is a commonly assigned and most opted-for form of an essay. Why not have a look at our written descriptive essay examples. In this section, you can find some of the top examples and quotes followed by some critique.
The writer of this descriptive essay example explains how there was a lot of life before humans existed. The world was full of Blue Jays and North Cardinal birds that most probably ate pansy seeds as a stable diet. In this example, it is clear that the writer has put himself/herself in the perspective of someone in the far future. He/she describes how we were in the 21st century, and how we used the poles as communication portals.
In the eyes of the untrained, a rugby game is just a bunch of huge individuals senselessly fighting one another, struggling to move an oval ball inch by inch down a field full of mud towards the goal line of the opposing team. Players don't put on pads or get a timeout in the event of injuries. Yet rugby is a different thing, a gentleman's sport—to those who understand it. While rugby appears rough, its players maintain good respect toward both teammates and opponents.
Need Some Help?
Okay, it may be possible that you are not the expressive word artist in the world. If you are looking for someone to help with dissertation , we have numerous writers that have vivid word lingo flowing through their blood. You will get your written masterpiece delivered to you on time, with a smile on your face!
Related Articles
Words with Friends Cheat
Wordle Solver
Word Unscrambler
Scrabble Dictionary
Anagram Solver
Wordscapes Answers
Make Our Dictionary Yours
Sign up for our weekly newsletters and get:
Grammar and writing tips
Fun language articles
#WordOfTheDay and quizzes
By signing in, you agree to our Terms and Conditions and Privacy Policy .
We'll see you in your inbox soon.
What Is a Descriptive Essay? Examples and Guide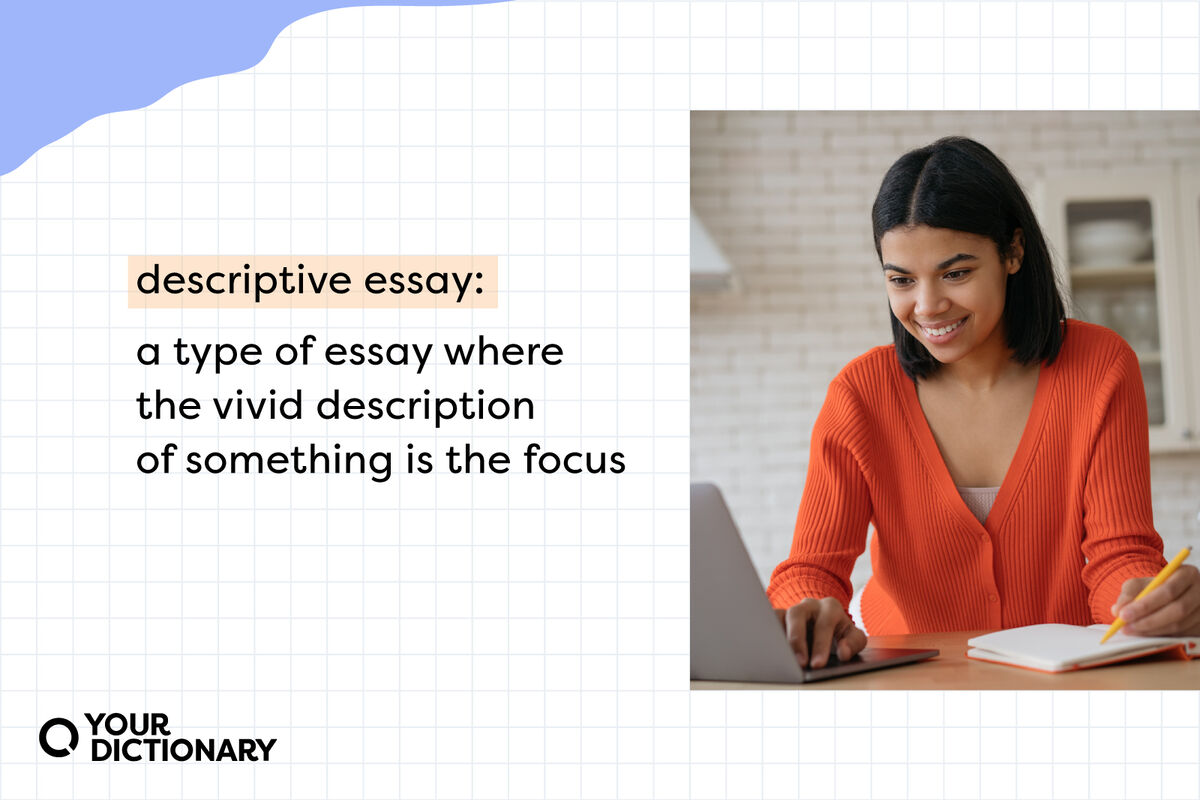 DESCRIPTION student with orange sweater using laptop computer taking notes with descriptive essay definition
SOURCE Mirel Kipioro/ iStock / Getty Images Plus / via Getty created by YourDictionary
PERMISSION Used under Getty Images license
Have you ever had a really delicious cookie? Just the most perfectly balanced sweetness with chunks of melty chocolate and a little salt to bring it all together? And have you described it to a friend, family member, or curious stranger? If you're nodding your head, you have already partaken in the writing tradition known as the descriptive essay (at least a little bit). With some polishing and tightening up, you can turn that description of a baked good into an award-winning piece of writing.
What Is a Descriptive Essay?
A descriptive essay is sort of what it says on the tin. It's a type of essay that involves describing a person or object, though it can really extend to any sort of noun , like a place, event, experience, or emotion. If you think that seems pretty broad, you're right. You're technically describing something in every essay. 
What makes the descriptive essay notable is that focus on description  — the details, colors, feelings, sights, and sounds. Some descriptive essays might have a slight argument in their theses, but it's not really a requirement. Your thesis statement could be as simple as "I had a cookie that changed my entire life."
You can think of "descriptive essay" as more of an umbrella category. It can encompass other essay types , particularly analytical essays , expository essays , and personal narrative essays .
Ideas for Descriptive Essay Topics
Truly, the hardest part of descriptive essays is coming up with a topic. You really do have your entire world to potentially write about, which is understandably daunting for anyone.
Just remember that you can quite literally describe anything as long as you yourself find it interesting enough to write about. That might include:
A long nature hike through beautiful surroundings
Your favorite sport or a specific game/match that was memorable
Your most recent birthday and all the things that have shaped you in the past
A country or city, broken down into geography, climate, politics, religion, and culture
A historical event, including its causes, ramifications, and consequences
A news story that includes context about the people involved, information about where it occurred, and insight into other events it links to
General Format and Structure of a Descriptive Essay
There isn't a set format for descriptive essays. A lot of it really comes down to the subject that you're describing and your own approach to how you experience things, and it turns out that we all experience and see things differently. 
A good outline structure that you can start with might look like this.
Write a hook that helps your reader relate to the senses you're tapping into.
Provide some general background about the thing you're describing.
Form a thesis statement that makes a claim (but may not necessarily include an argument or opinion).
Provide a topic sentence introducing the subject.
Give an in-depth physical description of the subject.
Describe your subject within its given context, like its physical surroundings or temporal environment.
Describe how the subject emotionally or mentally affected those who interacted or experienced it.
Restate your thesis about the subject's description.
Consider the subject (and its description) outside of what you've already mentioned in the essay. How might it apply to other people or society at large?
Obviously, if you have a different angle, go with that. For example, if you're going more for a personal essay, the structure might have more of a narrative (beginning, middle, end) format.
Descriptive Essay Examples
With a better understanding of how to approach a descriptive essay, you're ready to prosper and write an essay of your own. We can't write your essay for you because we don't know your subject, but you will absolutely have more interesting and insightful descriptions than us. However, if you need some tips for writing descriptive essays , we can give you a descriptive essay example to guide your way.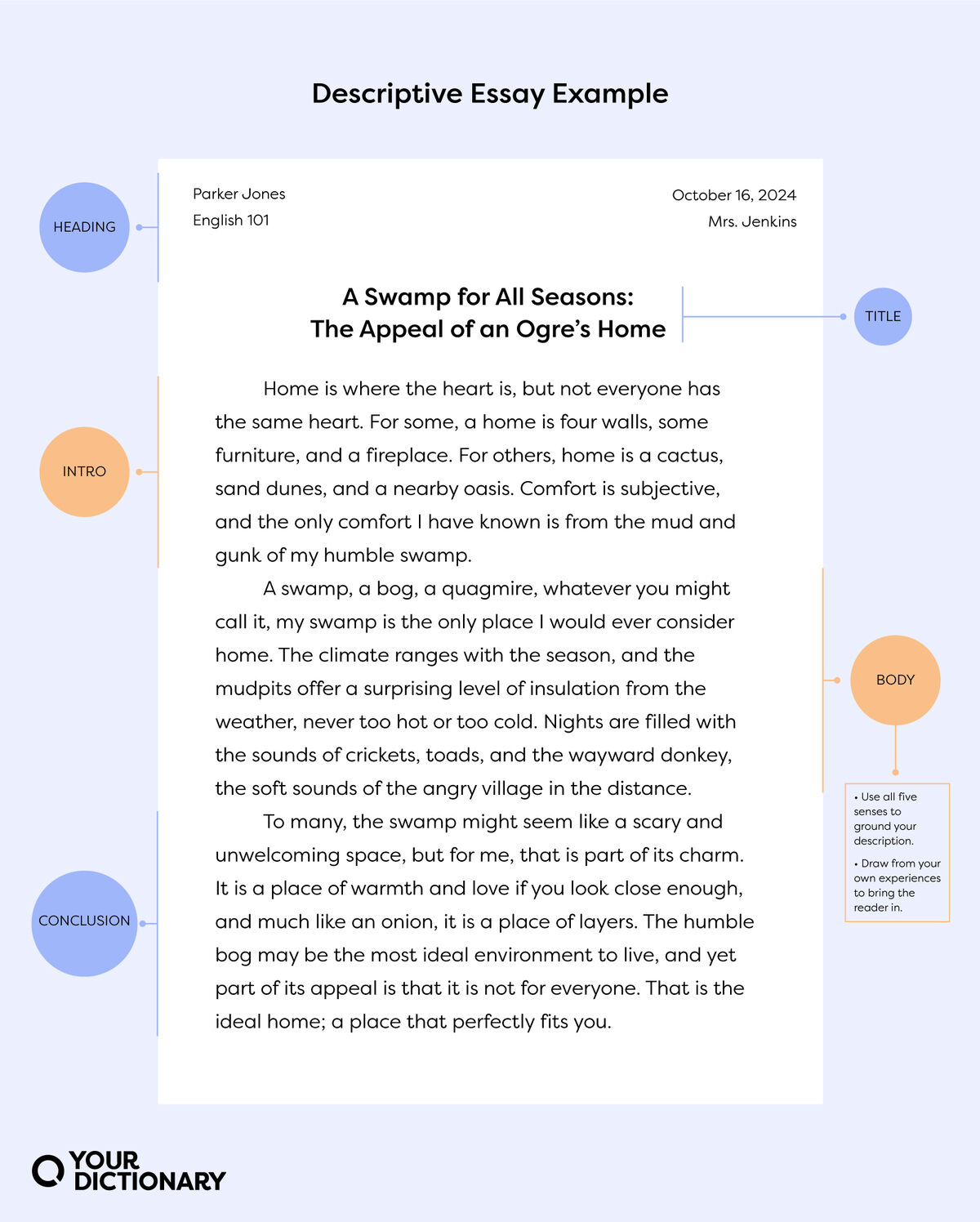 DESCRIPTION descriptive essay full example with labels
SOURCE Created by Karina Goto for YourDictionary
PERMISSION Owned by YourDictionary, Copyright YourDictionary 
Example of a Descriptive Essay Introduction
Your introduction exists to provide a little background context for your essay. What's difficult with a descriptive essay is that you want your introduction to intrigue without giving away too much of your description (that's what the body of your essay is for).
Home is where the heart is, but not everyone has the same heart. For some, a home is four walls, some furniture, and a fireplace. For others, home is a cactus, sand dunes, and a nearby oasis. Comfort is subjective, and the only comfort I have known is from the mud and gunk of my humble swamp.
Sample Body Paragraph for a Descriptive Essay
Unlike with other essay forms, you do not have to worry about providing evidence. You obviously can if you think it'll help you with your description, but it's largely about you and your experience of the subject. Outside evidence is purely secondary at that point.
A swamp, a bog, a quagmire, whatever you might call it, my swamp is the only place I would ever consider home. The climate ranges with the season, and the mud pits offer a surprising level of insulation from the weather, never too hot or too cold. Nights are filled with the sounds of crickets, toads, and the wayward donkey, the soft sounds of the angry village in the distance.
Descriptive Essay Conclusion Example
The crux of your descriptive essay will feel mostly concrete as it focuses on the subject at hand and your experience of it through the five senses. The conclusion is where you can go outside of that, and expand outward to include larger ideas and themes. In fact, if you really wanted, you could use the conclusion to essentially create an opinion or argument that could become the thesis for an entirely different essay.
To many, the swamp might seem like a scary and unwelcoming space, but for me, that is part of its charm. It is a place of warmth and love if you look close enough, and much like an onion, it is a place of layers. The humble bog may be the most ideal environment to live, and yet part of its appeal is that it is not for everyone. That is the ideal home; a place that perfectly fits you.
Advertising
Applications
Assessments
Certificates
Announcement
Invitations
Newsletters
Questionnaires
Food & Beverages
Recruitment
Marketing Examples
Transportation
27+ Descriptive Essay Examples & Samples in PDF | DOC
Descriptive essay, descriptive narrative essay example, descriptive essay outline example, short essay plan example, biographical narrative essay example, college narrative essay example, personal narrative essay example, short narrative essay example, high school descriptive essay example, free simple descriptive essay plan, basic descriptive essay writing example, short descriptive essay example, descriptive essay structuring example, simple descriptive essay example, what are the 4 types of essays, what is the purpose of a descriptive essay, narrative descriptive essay example, descriptive essay prewriting example, personal descriptive essay example, descriptive essay characteristics example, how to write a descriptive essay, smart tips for writing a descriptive essay, bright topic ideas for your descriptive essay, descriptive essay description guide example, descriptive essays about places example, excellent descriptive essay example, descriptive essay writing exercise example, educational descriptive essay example, spring break descriptive essay example, descriptive essay sentence writing example, descriptive essay paragraph guidelines example, stylish descriptive essay rubric example, descriptive essay writing techniques example, free descriptive essay example, basic descriptive essay example, sample descriptive essay example, descriptive essay in pdf example, printable descriptive essay example, direction descriptive essay example, descriptive essay scoring guide, professional descriptive essay, descriptive essay format example, assignment descriptive essay example.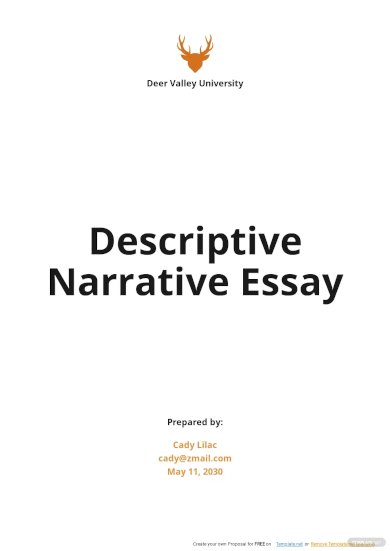 Narrative Essays: to tell
Descriptive essays: to describe, expository essays: to uncover and clarify, persuasive essays: to convince.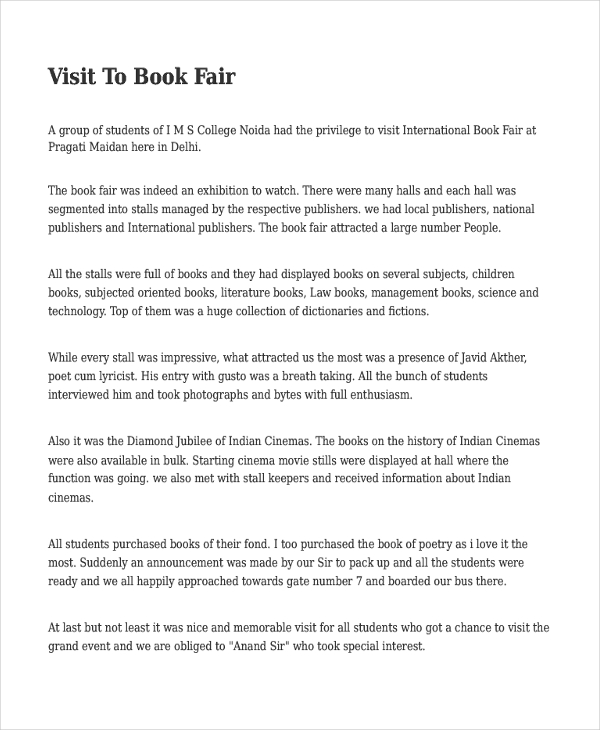 1. Choose a topic.
2. construct your thesis statement., 3. gather the necessary information and ideas., 4. create an outline., 5. proofread., 6. finalize your composition., establish a connection with your writing., spend time to think., apply the word vomit technique., take a break before finalizing it., descriptive essay ideas about people.
Description of your favorite music genre
Treating a popular villain as a good protagonist
The right words that would compliment your singing idol
Why your squad is the best?
What qualities should your future spouse possess?
Why your aunt is the best?
Descriptive Essay Ideas About Places
Why Manila Bay has the best sunset?
The perfect adjective to describe your hometown
Details on your recent vacation destination
Why your favorite coffee shop is worth the visit?
What makes Paris unique?
The best description for your workplace
Descriptive Essay Ideas About Things
Why your wedding ring is the most luxurious?
The description of your favorite blanket
What makes your research paper great?
Description of your proposed food product
Perfume: more than just the bottle
Why your bag is great
More Design
22+ examples of writing templates, 11+ writing examples in pdf, 8 tax receipt examples & samples, 9 field notes examples & samples, 7+ short essay examples, samples, 10+ report writing examples, samples, 10+ article writing examples, samples, 6+ artist statement examples, samples, related articles.
6+ Descriptive Writing Examples, Samples
22+ Free Essay Examples
Free Essay Writer
Essay Typer
Free Essays
Grammar Checker
Plagiarism Checker
Citation Generator
Descriptive Essay Writing
Descriptive Essay Examples
Descriptive Essay Examples to Help You Write Better
Published on: May 31, 2019
Last updated on: Jan 5, 2023
On This Page On This Page
To write a good descriptive essay , you first need to understand what it is. Descriptive essays are written to describe something or someone in detail. In other words, they focus on the five senses: sight, smell, sound, touch, and taste.
By using all of your senses, you can create a vivid picture for your reader. It will leave them feeling like they were right there with you. If you're looking for some inspiration then take a look at some of the descriptive essay examples below.
It will give you some great ideas to write your descriptive essay. Also, it will help you see how to use different techniques to make your writing more engaging. So, let's get started!
A descriptive essay is a type of essay that explains everything in detail. It describes an object, place, person, emotion, or experience through a vivid description. The writer provides sensory information appealing to the senses; sight, touch, smell, taste, and hear.
The descriptive essay follows a standard 5 paragraph outline. It has one introduction paragraph, three body paragraphs, and one conclusion paragraph. Here are some descriptive essay examples PDF that help you understand the basics of a descriptive essay.
Paper Due? Why Suffer? That's our Job
5 Paragraphs Descriptive Essay Example
The five-paragraph essay format is a typical way to write an academic paper.
Introduction
Body Paragraph 1
Body Paragraph 2
Body Paragraph 3
Here is an example of a descriptive essay written using the common 5 paragraph method.
Descriptive Essay Examples for Every Student
The following is a list of interesting descriptive essay examples for students at all levels. Check it out and learn how to write great papers that will get you an 'A+'.
Descriptive Essay Example for Grade 6
Some teachers assign descriptive essays to their students as a way of teaching them how to become better writers. Descriptive essays encourage students to see the world more analytically.
If you are a sixth-grader, this essay is a good example of how to write a descriptive essay.
Descriptive Essay Example for Grade 7
What makes a great descriptive essay? One that's fun to read, of course! Here's the best descriptive essay example for grade 7 students. Feel free to use it as a guide if you want to write your own.
Descriptive Essay Example for Grade 8
Here is a descriptive essay example for grade 8 students. It will guide you through the process of writing such an essay.
Descriptive Essay Example for Grade 9
Here is an example of a descriptive essay, which you can use to understand how such an essay should be written.
Descriptive Essay Example for Grade 10
Essay writing is an inevitable part of your academic life. You will probably have to write an essay for every class you take in your school career.
The descriptive essay example below is for grade 10. If you're in the same grade, it might help you with your own assignment.
Descriptive Essay Example for Grade 12
If you're a senior student looking to do some great descriptive essay writing, you've come to the right spot.
Use the following example as a guide and pay attention to word choice about how to write a successful essay.
Descriptive Essay Example for Middle School
The middle school essay is a great way to develop critical thinking and writing skills. This descriptive piece will teach what it takes for one's work to be engaging and informative as well!
Descriptive Essay Example for High School
Many high school students find descriptive essays a challenge. To write it easily, you can use the following example as a guide.
Descriptive Essay Example - College
Descriptive essays are assigned to students at all academic levels, from middle school through college. College students often receive writing assignments that ask them to describe a person, place, or event in detail. As they are students of higher educational levels, they are able to handle more challenging topics.
Look at the following example of a descriptive essay for college students and see how it is structured.
Descriptive Essay Example for University
When you are asked to write a descriptive essay, it means you will have to describe an object or scene. It's a matter of setting the scene for the person reading it. It makes them feel as if they are present in the moment.
Here is an example of what a descriptive essay might look like at the university level.
Descriptive Essay Example About a Place
If you have a fun day trip, then a descriptive essay will help you recall all of the details. It will make your readers feel as if they were right there with you.
Here is an example of a descriptive essay about a place. Use it as a guide when you write such an essay.
Descriptive Essay Example About an Object
The following descriptive essay example about an object incorporates the elements of a well-written essay.
Take a look at this great example of a descriptive essay.
Descriptive Essay Example About a Person
Descriptive essays do a great job of allowing you to describe a person in vivid detail. Writing about a person can be written using all five human senses. This helps the reader imagine what you are describing as you write your essay.
Here is one of the best examples of descriptive essays about a person's personality. Read it thoroughly and try to understand how a descriptive essay is written.
How to Start a Descriptive Essay? - Example
Are you stuck on how to start your descriptive essay? Here are a few tips that will help get you going. Take a look at it:
How to Write a Descriptive Essay? - Example
Have you ever had an assignment that asked you to write a descriptive essay? These essays are supposed to give the reader a detailed description of a topic or person. Sometimes, it can be difficult to write these effectively. However, with a little bit of planning and research, you can write a great essay!
Here is an example of how to write a descriptive essay in a simple and easy way.
Thesis Statement Descriptive Essay Examples
A good thesis statement can be hard to come up with, especially when you are writing a descriptive essay. Its main purpose is to describe something in detail, so creating concise and short thesis statements can be difficult.
Here is the sample of thesis statements in a descriptive essay that will surely help you get started!
Short Descriptive Essay Example
Here is a short descriptive essay example that you can use to help learn how to write your own.
Narrative and Descriptive Essay Examples
Writing a narrative descriptive essay can be a great way to share your experiences. It is about lessons you've learned along the way. Below is an example of a perfect narrative descriptive essay for inspiration to write your own.
Subjective Descriptive Essay Example
A subjective essay describes a personal experience, opinion, or evaluation. Descriptive essays include ones about lifestyles, backgrounds, and attitudes.
Here is an example of a subjective descriptive essay that you can look at to help in writing your own.
Objective Descriptive Essay Examples
Objective description essay focuses on the object being described and does not convey the writer's emotions, feelings, or personal reactions. This allows the reader to evoke its own feelings about what is being described. Here the writer uses sight, sound, touch, taste, and smell to bring a picture to life in the reader's mind.
Look at the below given example and see what this type of descriptive essay looks like.
Writing a descriptive essay can be a time-consuming challenge. It requires strong writing and critical thinking skills, along with the ability to visualize and present images in words.
But if you think wisely and apply your imagination, you can get over it easily. Find out how to write a descriptive essay by reading the short guide given below.
Tough Essay Due? Hire Tough Writers!
How to Write a Descriptive Essay?
Writing descriptive essays require a writer to gain knowledge, observe the world around them, and develop imaginative skills. Here, writers use their five senses to give the reader a sense of who or what they're describing. This essay must use vivid and figurative language to help catch the reader's attention.
Here are some simple steps to help you create an amazing descriptive essay.
1. Pick an Interesting Topic First, you need to choose an interesting descriptive essay topic that will allow you to write freely about it. But be sure not to choose a familiar one because that won't capture your readers' attention.
2. Make a Strong Thesis Statement A thesis statement is the heart of any essay. While planning a descriptive essay and choosing a topic, you need to set up a strong descriptive essay thesis statement.
A thesis statement is usually a sentence or two that explains the whole idea of your essay to the reader. It is stated in the introductory paragraph. A thesis statement must be eloquent, clear, and meaningful.
3. Gather Relevant Information After writing the thesis statement and introduction, it's time to move on to writing your body paragraphs.
Gather all relevant and necessary information on your topic. It will help to support your thesis statement in an essay. Make sure that you get your information from reliable sources.
Use some adjectives and adverbs to make your essay more vivid. Use sensory details like touch, taste, sight, and smell to bring more life to your scene.
4. Create an Outline An essay outline can help you organize your thoughts and provide a roadmap for your reader. In the writing outline, you need to write an introduction, thesis statement, body paragraphs, and a conclusion.
5. Proofread Proofreading is a process in which the writer revises a written essay to eliminate any spelling or grammatical errors. Proofreading gives a document a professional touch, so it should always be done before submission.
The beginners might not be able to write a perfect essay on the first attempt. They might have to revise their essay several times, which is a waste of time.
How about we give you an offer that saves your time and effort and earns you good grades?
Well, hire a professional descriptive essay writer from a reliable academic writing service. A professional essay writer has a full grasp of every genre of essays and academic papers. So, whether you want to write an argumentative essay, expository essay, narrative essay, or any other essay.
FreeEssayWriter.net has a team of essay experts who offer different custom essays and papers at reasonable prices.
Our cheap essay writers do not compromise on the quality and provide you 100% original and well-researched content.
Place your order now and save yourself from the hassle.
John K. (Analytics, Research)
John K. is a professional writer and author with many publications to his name. He has a Ph.D. in the field of management sciences, making him an expert on the subject matter. John is highly sought after for his insights and knowledge, and he regularly delivers keynote speeches and conducts workshops on various topics related to writing and publishing. He is also a regular contributor to various online publications.
People also read
Descriptive Essay - A Step By Step Writing Guide
Top 130 Descriptive Essay Topics for Students
Learn How to Create a Descriptive Essay Outline
Share this article
Keep reading
Useful Links
If you have any queries please write to us
Join our mailing list
Freeessaywriter.net is a platform where students can find free online tools for paper writing. With the help of these instruments, you are more than capable of composing the content according to any academic requirements.
@ All Rights Reserved 2023 [email protected]
all major debit / credit cards
©2022 - All rights reserved
Contact Us | Privacy Policy | Terms & Conditions
I have read privacy policy and agree to the terms .
Forgot Password?
We'll research, write, and deliver a full-pro essay FREE to you under these easy terms:
We'll provide 100% original research and writing to any new customer placing their initial order.
This is offer is available to new customers, one time only.
Your essay will be plagiarism-free, written by a seasoned writing professional.
Essay limited to 500 words (two pages). Additional pages at standard rates.
Policy changes upon written notice at the discretion of company.
Your first essay is FREE with a minimal admin fee of $20 that guarantees the security and prompt delivery of your order. Why an administrative fee?
To give you a 100% guaranteed Turnitin zero-plagiarism report.
To assure your total confidentiality and privacy behind our bullet-proof security firewall (which costs us a ton of money!).
To buy coffee for the amazing writer working on your essay (happy writers are better writers).
To make it possible to deliver QUALITY ESSAYS FOR FREE.
Original Price: $0
Offer 2 Pages Free: $0
Admin Fee: $20
Thank you for your order!
One of our agent will contact you shortly., if you have any other requirements or changes, please notify us immediately, as we are now working to deliver great writing that exceeds your expectations hard at work..
Best Descriptive Narrative Essay Examples For College Students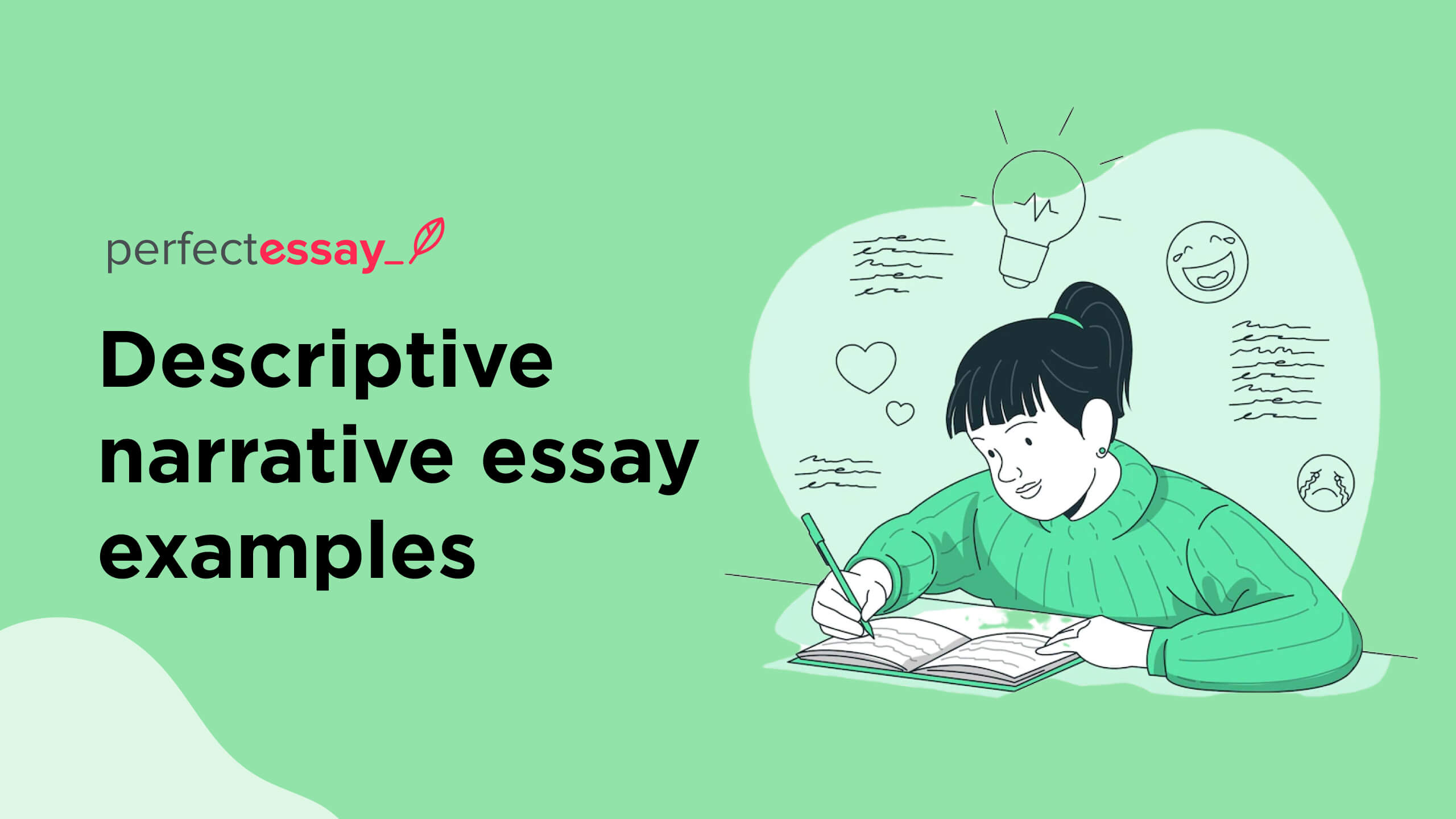 Table of Contents
1 Introduction
2 Descriptive Essay Writing
3 Writing A Descriptive Essay
4 Descriptive Essay Vs. Narrative Essay
5.1 Describing A Person
5.2 Describing A Place
5.3 Describing A Thing
5.4 Describing An Event/ Experience
6 Excellent Descriptive Essay Topics In 2022
7.1 How do you write a descriptive essay?
7.2 What are the major steps in writing a descriptive essay?
7.3 What is the role of literary devices in a descriptive essay?
7.4 Can you provide rich context without relying on sensory details?
7.5 What is the ideal word count for a descriptive essay?
7.6 What is the difference between explanatory and descriptive sentences?
8 Final Thoughts
9 Free Features For You
Introduction
What makes writing potent? The simple fact is that it can make both real and fictional things come out alive on a piece of paper. Before the development of modern language and syntax, language and writing existed and helped people connect and served as the main driver to reach, conquer, or explore.
Much of the writing started with a real subject against it, but the examples can be anything and everything. In academic institutions, essay writing is a dominant driver for teachers to teach and gauge the academic prowess of the students based on their written expression.
Descriptive Essay Writing
Essays come in different shapes, sizes, and forms. Among them, one of the most important and widely used in schools and colleges is descriptive writing. In a nutshell, a descriptive essay is a subjective account of a person, a thing, a place, or an event, based heavily on sensory details and figurative language. The purpose of writing a descriptive narrative essay is to paint a picture for the readers so that they can understand the subject without laying their eyes on it.
Descriptive writing relies heavily on literary devices such as similes, metaphors, and so on to supplement the details. Many confuse a descriptive essay with a description which is a highly concentrated sentence or paragraph "describing" the subject under consideration.
Writing A Descriptive Essay
Descriptive essay vs. narrative essay.
As two of the most relied upon essay types in academia, descriptive essays and narrative essays give a tough time to the students. Due to their lack of knowledge and skills of the language and structure, they struggle with both and seek examples.
So before moving forward, simple discrimination between the two is in order.
A narrative essay is a personal account of an experience or an incident in the life of a writer that changed his perspective and the series of events coming after it. It has elements like characters, plot, theme, setting, and so on.
A descriptive essay, however, could be a detail-rich account of the said incident or the person behind that incident, or the place where that incident took place. It relies on sensory details and figurative language to bridge the gap for students.
Top 4 Descriptive Essay Writing Examples
These examples we will go through in our descriptive essays are based on four major categories of descriptive essays. Since students have a hard time understanding the nuances of each, especially how to mold the narrative and get sensory details and expressions to work, this section is a goldmine for all.
Describing A Person
In every descriptive essay pursuit, this is one of the most common ones. Describing a person in an essay requires a cohesion of both his personality and his conduct with others. For instance, if you are tasked to write an essay to describe the person you envied, you need to set the premise by telling your side of the story, who you are, and what you long for. Then you can connect the narrative with the person that you envy, the qualities he possesses, as well as the success he is having because of who he is. Often, students make the mistake of showing flat two-dimensional characters which can be problematic.
Describing A Place
We all go see new places often and depending on the relation to our visit there, we connect with them and either long to revisit them or play for the chance to avoid them. While writing a descriptive essay on a place, fictional or otherwise, it is necessary to showcase what it stands for. A wilderness can be a symbol of peace and tranquility or it can be a haven for monsters lurking in the shadows. Even when the physical traits of the wilderness do not change, the perception and feeling did. Novice writers should aim for that and anything less should be improved upon.
Describing A Thing
Just like a person or a place, a thing can stand for much more than what it is composed of. When students need to choose a topic, they need to come up with a hinge to connect the narrative with the description. For instance, if you have planned to write about a thing you consider to be lucky for you, it is necessary to describe what it is and how it reinforced the idea of being lucky at key events of life. Many players consider different things lucky for them and these superstitions are also carried by the general populace. The idea here should be to catch the essence and connect readers with it.
Describing An Event/ Experience
This is something that can be as objective or subjective as possible, depending on the angle of the writer. Mostly, descriptive essays are written on persons or places, but events and experiences can be great topics to cover in an essay. Again, in this case, students need to find cohesive details and bridge what is physical or real with what is metaphysical or felt during that event or experience. Another narrative expects from this example is how it changed the future course of events for the writers. Keep in mind that a person attending an event cannot capture every detail. Similarly, experiences are remembered for what they stand for. 
Excellent Descriptive Essay Topics In 2022
In this section, we will go through a handful of topics from all major categories, so that writers can visualize how they can take examples and apply them to different categories and genres.
So, let's get started:
My favorite place in my hometown
The house I spent my childhood in
My idea of a perfect vacation
My dream apartment in downtown NY
A visit to a nostalgia shop
Things I see from my bedroom window
Visiting a cafe with my love
My mother – is the most creative person
My father is a genius
The best singer and actor in my family
The first athlete I liked in my childhood
The writer of the essay
An interesting stranger in the neighborhood
Why I love my girlfriend
The idea of a perfect date
The time I visited a foreign country
Spending time with grandparents on a farm
The best birthday bash I was invited to
The scariest moment of my life
A lucky thing I have
The anti-stress balls to play with
My first car was a beautiful beast
My favorite food
What I always keep in my pocket
The must-have applications in my smartphone
The way I unwind after a hectic fishing trip
How do you write a descriptive essay?
Writing a descriptive essay requires a subject that you want to explain or describe to the readers. This is the first step. In the next step, you need to come up with the theme that you want to incorporate in every major section of the essay. In the end, it is topped off with concluding remarks where the theme and key takeaways from the essay are mentioned.
What are the major steps in writing a descriptive essay?
Here is a simple content flow to write a descriptive essay:
Choosing a specific topic
Researching and gathering the necessary information
Creating an outline
Writing the first draft
Proofreading and editing
Finalizing the essay
What is the role of literary devices in a descriptive essay?
It would not be an overstatement to say that descriptive essays are incomplete without literary devices. The job of the writer is to help readers see what is only possible through comparisons, analogies, parallels, and more which are all part of the literary devices. So, this is the bread and butter for a writer who is trying to write a descriptive essay.
Can you provide rich context without relying on sensory details?
Sensory details are the input that we receive through sensory organs, such as ears, eyes, nose, tongue, and skin. These details can reveal the true or near-to-life character of the subject under consideration and make them "see" and "feel" it. Without sensory details, it is hard to think about the rich context in a descriptive essay.
What is the ideal word count for a descriptive essay?
The ideal word count for a descriptive essay is hard to determine. Novice writers who are just trying their hands on the craft should aim for five paragraphs. One is to introduce the subject and set the stage. The next three should be of the main body to explain and cover the bulk of the essay. In the end, one should be to conclude the description with the highlighted theme and parallels.
What is the difference between explanatory and descriptive sentences?
Although it has some subjective character, especially compared to an argumentative essay, a descriptive essay is much based on how a writer wants to portray an image of the subject under consideration. Depending on the inclinations, a theme and a thesis statement can be formed to provide a wide context to the essay.
Final Thoughts
An example is a great way to learn a craft or a vocation. When it comes to writing descriptive essays , students can learn a lot by deeply studying examples from masters of the craft. In this post, we have shared four distinct examples of descriptive essays that writers can rely on so that they can become better and faster at churning out descriptions. In addition to this, we have also shared some topics that can either serve as the practice field for the students or they can pick one of them to write descriptive essays for schools or colleges.
So, the best thing to do now is to connect the dots for the object and start adding sensory details and figurative language to it.
Free Features For You
Related articles.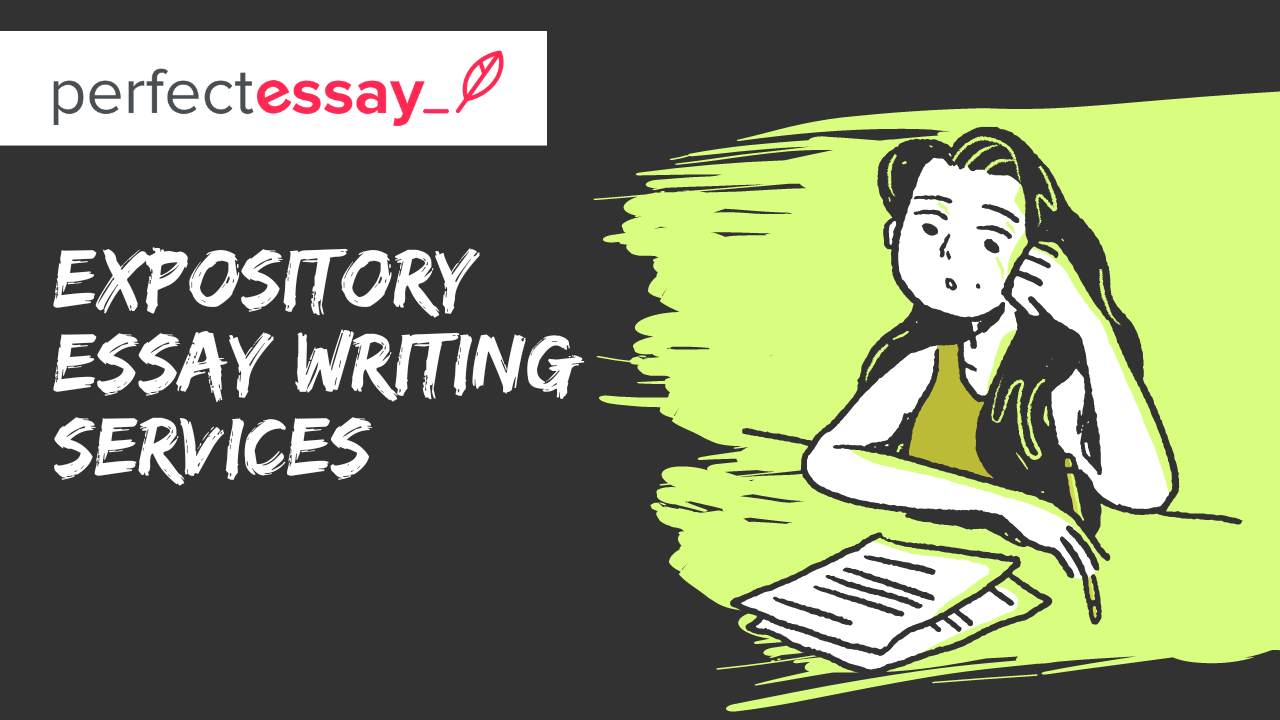 Thank you for your interest in our company.
Unfortunately, we are not hiring writers now due to low season.
We will be glad to review your application in the future.

Make sure there's no plagiarism in your paper
Write your essays better and faster with free samples
Generate citations for your paper free of charge
125 Descriptive Essay Topics: The Easiest Way Writing a Descriptive Essay
Updated 26 Jan 2023
Assignments and descriptive essays are issues every student faces during studying period. Even if it's extremely hard to complete everything your professor gave you, you still have to learn how to write in different styles, meet all the requirements, including all the essentials you need to have in your text. We all have our own tips and tricks to carry through the assignment period, and we all are professionals in our own type of paper.
If you ask a college student to name the easiest type of paper, he would probably recall a descriptive essay. But what is a descriptive essay and why is it so simple to write? We're here to help you out on that question and give you additional descriptive essay topics to make your college life easier with a great range of assistance from our essay writing service . And if you are willing to pay for college essay and want a descriptive essay writer to help you, you are very welcome to click the "Hire writer" button at the top of this page.
What is a Descriptive Essay and How Does it Differ from a Simple Description?
The main goal of the description essay is to describe something, be it a person, a situation or just something you want to tell people about. While writing this type of descriptive essay, you have to compose the text using your own experience and thoughts. No researches, no outer opinions, just your mind, and your head. Only sensory information is used to understand the descriptive topic. The description of the things is clear and simple. Imagination, though, creates pictures in the head of the reader, which makes this experience unique and personified.
It would make sense to start the introduction with a description of the context of the subject on which the entire description would focus. Doing so puts things into perspective for the reader.
How does it differ from a description? A simple description can be just several sentences or one long paragraph when a descriptive essay usually contains five paragraphs. It has its style and includes a thesis in an introduction, three body paragraphs, and a conclusion.
How to Write a Descriptive Essay?
When it comes to writing, you should be aware of the structure as it differs from all the other types of descriptive essay. First of all, you should pick the topic from the descriptive speech topics you'll be interested in. Then, you're free to plan out your parts. As we already mentioned, a descriptive essay has five parts:
Introduction . In the introduction you should include your thesis statement and dwell on the topic. That's the part, which will grab the attention of the reader, so it should be written simply and smooth, giving some essential background information for the reader to understand your topic better. Don't forget to make a transition from the background data and your thesis statement. In descriptive essays, the thesis usually takes up one full sentence.
3 body paragraphs . Three body paragraphs should have evidences that will prove your thesis. If you find yourself struggling with this part, use five simple tables to arrange sensory information you have about your topic and then pick them right from your notes to prove your thesis.
Conclusion . This last part of the paper concludes all the information and gives a summary of it. You should have your last remarks in this part and rephrase your thesis statement.
Before starting on your descriptive essay about a place or a person, you should know what you can write about and describe it in general. Here are some of the ideas:
Pre-writing stage
First of all, think of what you'd like to write about and pick a topic from descriptive speech topics,  social issues topics  or  process essay topics that will match the theme. Have some inspiration from the essays of other people. Search around for descriptive writing topics and prompts if you can't think of something unique for yourself. Expository essays are easy to write if you have enough inspiration on the chosen descriptive topic.
How to start a descriptive essay?
If you find yourself struggling after getting some descriptive essay ideas, think of the main statement you can use in your creation. This step is the one that can make out your main thesis statement and keywords that will describe your descriptive topic. As we already mentioned, make five tables for five senses. This arrangement will make it a lot easier to transfer your data to the next step.
Create a draft of your expository essay
Take time to create a draft that will become a close version of your descriptive essay. Pick all the keywords and include them into the five paragraphs. Don't forget to make three points to prove your thesis statement and describe your topic. Make only an example that will be stretched out by the other details you'll add at the next step.
Adding details to your descriptive essay with the help of enriched English vocabulary and online dictionaries
It's okay if you have limited vocabulary because this step will add more value to your expository writing. Add everything you want and describe it properly so your reader will be interested in what you wrote. Create an image in their head with the sensory words you can find in online dictionaries like Oxford, Cambridge or Macmillan ones. Make sure that they will touch on your descriptive topic and prolong the body paragraphs.
Take time to revise and edit the paper with the help of various free online grammar checking tools or help by EduBirdie
Before you check your descriptive essays for mistakes by rereading it, make sure to use online grammar checking tools to have your back covered in case your eyes miss something. You are also free to order paper from our writing service in case you want someone else to check it before you do it by yourself.
Edit the descriptive essay
Before you start editing your paper, take a long break. You can always go out with your friends, take a walk, and have a nap or a night of good sleep. Your mind should be fresh before you come back and reread your essay. Take all the time you need, read it out loud, add or remove sentences, check if you have placed everything correctly. It's useful to double-check grammar in case online tools missed something. Would your paper make sense if you were the reader? Maybe you'll have to rewrite whole paragraphs so they would make more sense and convey the descriptive topic better.
Tip: Ask your family member or a friend to listen to your descriptive essay, ask them to criticize what you've written. It will help your practice in the future.
The 125 Descriptive Essay Topics for Every Struggling Student
When you can't choose your own descriptive topic, you can always find descriptive writing topics on the web and choose one for your theme. There are several things you can write about as an author so you have to decide if it will be about a place you've visited, a person you know or something completely different. In any case, here are our topics for descriptive essay for the struggling students.
Topics to describe a place
My Favorite Place: Descriptive Essay
Visit to Guantanamo Bay: Descriptive Essay
Voyages of Explorers to the North Pole: Descriptive Essay
The Planet's Greatest Chronograph and Moon Landing: Descriptive Essay
Senenmut and the Temple of Hatshepsut: Descriptive Essay
Journey to the Past: Descriptive Essay on Lewis and Clark Expedition
General Overview of The Pyramids Of Egypt: Descriptive Essay
General Overview of Stonehenge: Descriptive Essay
General Overview and Analysis of Chinese Restaurants: Descriptive Essay
Dubai as a Tourist Destination: Descriptive Essay
Disneyland's Overrated Magic: A Descriptive Essay
Descriptive Essay on London as a Global City
Descriptive Essay on China's Exploration: Voyages of Naval Admiral Zheng He
Descriptive Essay on a Restaurant
Descriptive Essay About the Ocean
Descriptive Essay About Mexico as a Great Travel Destination
Describe a Library: Descriptive Essay
Construction of the Pyramids of Giza: Descriptive Essay
Essay Examples Relevant to Describe a Place
Globalization
Tourism Industry
Need more writing assistance?
Connect with our top descriptive essay writers and receive a paper sample crafted to your needs.
If you want to describe a person
My Favorite President Essay
Essay My Favorite Personality Quaid-E-Azam
Best Friends Are Always There For You Even When You Move
The Man Who Studied Your Thoughts: Descriptive Essay on Jean Piaget
The Life of Ovid and His Most Well-known Work Metamorphoses: Descriptive Essay
The Life of Charlemagne: Descriptive Essay
The Contributions of Deaf Activist and Poet Dorothy Miles: Descriptive Essay
Sun Tzu and The Art of War: Descriptive Essay
Role of Democritus and Dalton in the Development of Atomic Theory: Descriptive Essay
One Great Man of America: Descriptive Essay on Ronald Reagan's Life
Medgar Evers and His Activity in NAACP: Descriptive Essay
Harper Lee's Way to Success: Descriptive Essay
Descriptive Essay on the Personality of Al Capone
Descriptive Essay on the Life of Edward Ned Kelly
Descriptive Essay on Richard Nixon: Way of Life
Descriptive Essay on Muhammad Ali Jinnah: Way of Life
Descriptive Essay on Jimmy Carter: Way of Life
Christina Rossetti's Way of Life: Descriptive Essay
Essay Examples Relevant to Describe a Person
Memories and topics about experience.
The Trip That Made New York My Favorite City: An Essay
The Five Constant Relationships: Descriptive Essay on Chinese Dynasties
The Causes and Events Of The American Revolution: Descriptive Essay
Puritans History and Immigration to The New World: Descriptive Essay on Pilgrims
Overcoming Obstacles: Descriptive Essay on Richard Nixon's Experience
Medical Testing for Allergy Responses: Descriptive Essay
Living with Food Allergy: Descriptive Essay
Life of David Hicks at Guantanamo Bay: Descriptive Essay
General Overview of Women's Suffrage Movement: Descriptive Essay
General Overview of Lupus: Descriptive Essay
Experiences during World War II in The Hiding Place: Descriptive Essay
Detailed Overview of Tumblr and Twitter's Features: Descriptive Essay
Descriptive Essay on the Process of Writing: Analysis of Being a Writer
Descriptive Essay on Mardi Gras Celebration
Descriptive Essay on Christmas Traditions in Different Countries
Analysis of Phobias Based on a Pavlovian Theory: Descriptive Essay
Analytical Overview of Anxiety Disorders: Descriptive Essay
'The Changing Seasons' A Descriptive Essay by Tom Haran
Organisational Behavior As The Factor For Company Effectiveness
The Issues Between White And Black Americans In The Fire Next Time
Work Experience: The Ticket For A Bright Future
My Personal Experience of Studying Abroad
My Online Course Experience
Border-line College Dropout: Personal Experience
Evaluating Expectations And Pre-consumption Experience In Varda Spa
Experience Of Service Learning At Mecklenburg County Park
Essay Examples Relevant to Memories About Experience
Life Experiences
Work Experience
College Experience
Things and object in life
Reflection on My Personal Philosophy of Education in Comparison with My Favorite Teacher
Halloween As My Favorite Holiday
Traditions of Celebrating Christmas: Descriptive Essay
Temper Tantrums of the Toddlers Faced by the Parents: Descriptive Essay
Mummification Research Paper: Descriptive Essay on Tutankhamun and Hatshepsut Mummies
General Overview of Sexually Transmitted Diseases: Descriptive Essay
General Overview of Service Marketing: Descriptive Essay
General Overview of Portuguese Language: Descriptive Essay
General Overview of Metabolism: Descriptive Essay
Essence and Objectives of Social Media Analysis: Descriptive Essay
Entasis in Antiquity: Descriptive Essay on Optical Illusion and Aesthetics of Parthenon
Descriptive Essay on the Essence and Causes of Truancy
Descriptive Essay on the Definition of Separation of Powers
Descriptive Essay on Incorporations of Ceremonies from Several Native American Tribes and Cultures in Oklevueha Native American Church
Descriptive Essay on European Red Fox
Descriptive Essay on Ebola Virus and Its Prevention in UAE: Analytical Essay
Descriptive Essay on Asian American Culture: The Living Lie of Asian Americans
Brief Overview of Obsessive Compulsive Disorder: Descriptive Essay
The Importance Of Graduation In The Book I Know Why The Caged Bird Sings
The Images Of House And Characters In The Fall Of The House Of Usher
College As An Important Life Experience
Personal Statement: My Experience in Accounting
Hotel and Guest Experience
My Experience In Leadership Styles: Reflective Essay
High School Experience Essay
Essay Examples Relevant to Things and Object in Life
Hobbies, processes, and occupations.
Painting Vs Gardening As My Favorite Hobbies
Volleyball Game As My Favorite Sport: Reflective Essay
The Maasai Tribe: Descriptive Essay on Ceremonies
Idea of Americanism: Descriptive Essay
Descriptive Essay: General Overview of Kathak Dance
Descriptive Essay: General Overview of American Education System
Descriptive Essay on Spring Season
Poetry Helps Students Find Their Voice
Poets' Experience, Values And Views On War In The Poems The Soldier And Dulce Et Decorum Est
My Experience Of Halloween Party
Philosophy Of Education: Teacher Experience
Reading Books Vs. Listening To Music As Hobbies
Compare And Contrast Of Two Different Hobbies
The Peculiarities Of Photography As A Hobby
Swimming As A Hobby
Drawing a portrait
How to bake a pie
When you need to end your relationship
How to escape a robber
What helps me relax
Essay Examples Relevant to Hobbies, Processes, and Occupations
Student Life
Importance of Education
Behavior and character
War against Drugs Launched by President Nixon: Descriptive Essay
Uther and Igraine and the Story of Arthur's Birth: Descriptive Essay
Socrates' Views on Euthyphro Written by Plato: Descriptive Essay
Review of Plot of The Little Prince: Descriptive Essay
Overview of Rich Dad Poor Dad: Descriptive Essay
Omar Khadr at Guantanamo Bay: Descriptive Essay
Fate of Poseidon: Descriptive Essay
Descriptive Essay on Who I Am
Descriptive Essay on the Essence of Narcissistic Personality Disorder
Descriptive Character Essay on Marcus from the Movie 'Freedom Writers'
First Impression Formation Of Appearance And Behaviour
Relationship Of Students' Extracurricular Activities And Academic Performance
Human Nature by Karl Marx And Thomas Hobbes
The Significance Of Personality Self-awareness
Extrovert And Introvert Theories Of Personality
Speaking Challenges Faced By Introvert English Education Study Program Students
Experience Of Living With Anorexia
The Process of Socialization: My Personal Experience
Essay Examples Relevant to Behavior and Character
Character Traits
Thomas Hobbes
Personality
First Impression
Read also: 60 Exemplification Topics With Bonus Tips
Don't forget that your descriptive topic reflexes the main reason why you decided to write your essay. You should convey your individual feelings and describe this main point to your readers. Follow the structure, use your ideas and everything will be alright with your future essay. You can use topic sentence generator ! Our professional descriptive essay helpers will be glad to help you with your homework. Good luck!
Was this helpful?
Thanks for your feedback, related blog posts, inspiring informative essay topics in 2023 + writing tips.
Table of contents How to Choose Informative Essay Topic Ideas? 👍 Good Informative Essay Topics 🔝 Top Informative Essay Topics 🖊️ ...
130+ Reflective Essay Topics For All Students
When trying to think about the best topic ideas, you may end up with endless possibilities. Because this can turn out to be a very daunting task, y...
Receive regular updates, discounts, study guides and more
You have subscribed to EduBirdie news.
Thanks for subscribing!
Check your inbox to verify your email.
Have a language expert improve your writing
Run a free plagiarism check in 10 minutes, generate accurate citations for free.
Knowledge Base
The four main types of essay | Quick guide with examples
The Four Main Types of Essay | Quick Guide with Examples
Published on September 4, 2020 by Jack Caulfield . Revised on December 6, 2021.
An essay is a focused piece of writing designed to inform or persuade. There are many different types of essay, but they are often defined in four categories: argumentative, expository, narrative, and descriptive essays.
Argumentative and expository essays are focused on conveying information and making clear points, while narrative and descriptive essays are about exercising creativity and writing in an interesting way. At university level, argumentative essays are the most common type. 
In high school and college, you will also often have to write textual analysis essays, which test your skills in close reading and interpretation.
Table of contents
Argumentative essays, expository essays, narrative essays, descriptive essays, textual analysis essays, frequently asked questions about types of essays.
An argumentative essay presents an extended, evidence-based argument. It requires a strong thesis statement —a clearly defined stance on your topic. Your aim is to convince the reader of your thesis using evidence (such as quotations ) and analysis.
Argumentative essays test your ability to research and present your own position on a topic. This is the most common type of essay at college level—most papers you write will involve some kind of argumentation.
The essay is divided into an introduction, body, and conclusion:
The introduction provides your topic and thesis statement
The body presents your evidence and arguments
The conclusion summarizes your argument and emphasizes its importance
The example below is a paragraph from the body of an argumentative essay about the effects of the internet on education. Mouse over it to learn more.
A common frustration for teachers is students' use of Wikipedia as a source in their writing. Its prevalence among students is not exaggerated; a survey found that the vast majority of the students surveyed used Wikipedia (Head & Eisenberg, 2010). An article in The Guardian stresses a common objection to its use: "a reliance on Wikipedia can discourage students from engaging with genuine academic writing" (Coomer, 2013). Teachers are clearly not mistaken in viewing Wikipedia usage as ubiquitous among their students; but the claim that it discourages engagement with academic sources requires further investigation. This point is treated as self-evident by many teachers, but Wikipedia itself explicitly encourages students to look into other sources. Its articles often provide references to academic publications and include warning notes where citations are missing; the site's own guidelines for research make clear that it should be used as a starting point, emphasizing that users should always "read the references and check whether they really do support what the article says" ("Wikipedia:Researching with Wikipedia," 2020). Indeed, for many students, Wikipedia is their first encounter with the concepts of citation and referencing. The use of Wikipedia therefore has a positive side that merits deeper consideration than it often receives.
An expository essay provides a clear, focused explanation of a topic. It doesn't require an original argument, just a balanced and well-organized view of the topic.
Expository essays test your familiarity with a topic and your ability to organize and convey information. They are commonly assigned at high school or in exam questions at college level.
The introduction of an expository essay states your topic and provides some general background, the body presents the details, and the conclusion summarizes the information presented.
A typical body paragraph from an expository essay about the invention of the printing press is shown below. Mouse over it to learn more.
The invention of the printing press in 1440 changed this situation dramatically. Johannes Gutenberg, who had worked as a goldsmith, used his knowledge of metals in the design of the press. He made his type from an alloy of lead, tin, and antimony, whose durability allowed for the reliable production of high-quality books. This new technology allowed texts to be reproduced and disseminated on a much larger scale than was previously possible. The Gutenberg Bible appeared in the 1450s, and a large number of printing presses sprang up across the continent in the following decades. Gutenberg's invention rapidly transformed cultural production in Europe; among other things, it would lead to the Protestant Reformation.
Prevent plagiarism. Run a free check.
A narrative essay is one that tells a story. This is usually a story about a personal experience you had, but it may also be an imaginative exploration of something you have not experienced.
Narrative essays test your ability to build up a narrative in an engaging, well-structured way. They are much more personal and creative than other kinds of academic writing . Writing a personal statement for an application requires the same skills as a narrative essay.
A narrative essay isn't strictly divided into introduction, body, and conclusion, but it should still begin by setting up the narrative and finish by expressing the point of the story—what you learned from your experience, or why it made an impression on you.
Mouse over the example below, a short narrative essay responding to the prompt "Write about an experience where you learned something about yourself," to explore its structure.
Since elementary school, I have always favored subjects like science and math over the humanities. My instinct was always to think of these subjects as more solid and serious than classes like English. If there was no right answer, I thought, why bother? But recently I had an experience that taught me my academic interests are more flexible than I had thought: I took my first philosophy class.
Before I entered the classroom, I was skeptical. I waited outside with the other students and wondered what exactly philosophy would involve—I really had no idea. I imagined something pretty abstract: long, stilted conversations pondering the meaning of life. But what I got was something quite different.
A young man in jeans, Mr. Jones—"but you can call me Rob"—was far from the white-haired, buttoned-up old man I had half-expected. And rather than pulling us into pedantic arguments about obscure philosophical points, Rob engaged us on our level. To talk free will, we looked at our own choices. To talk ethics, we looked at dilemmas we had faced ourselves. By the end of class, I'd discovered that questions with no right answer can turn out to be the most interesting ones.
The experience has taught me to look at things a little more "philosophically"—and not just because it was a philosophy class! I learned that if I let go of my preconceptions, I can actually get a lot out of subjects I was previously dismissive of. The class taught me—in more ways than one—to look at things with an open mind.
A descriptive essay provides a detailed sensory description of something. Like narrative essays, they allow you to be more creative than most academic writing, but they are more tightly focused than narrative essays. You might describe a specific place or object, rather than telling a whole story.
Descriptive essays test your ability to use language creatively, making striking word choices to convey a memorable picture of what you're describing.
A descriptive essay can be quite loosely structured, though it should usually begin by introducing the object of your description and end by drawing an overall picture of it. The important thing is to use careful word choices and figurative language to create an original description of your object.
Mouse over the example below, a response to the prompt "Describe a place you love to spend time in," to learn more about descriptive essays.
On Sunday afternoons I like to spend my time in the garden behind my house. The garden is narrow but long, a corridor of green extending from the back of the house, and I sit on a lawn chair at the far end to read and relax. I am in my small peaceful paradise: the shade of the tree, the feel of the grass on my feet, the gentle activity of the fish in the pond beside me.
My cat crosses the garden nimbly and leaps onto the fence to survey it from above. From his perch he can watch over his little kingdom and keep an eye on the neighbours. He does this until the barking of next door's dog scares him from his post and he bolts for the cat flap to govern from the safety of the kitchen.
With that, I am left alone with the fish, whose whole world is the pond by my feet. The fish explore the pond every day as if for the first time, prodding and inspecting every stone. I sometimes feel the same about sitting here in the garden; I know the place better than anyone, but whenever I return I still feel compelled to pay attention to all its details and novelties—a new bird perched in the tree, the growth of the grass, and the movement of the insects it shelters…
Sitting out in the garden, I feel serene. I feel at home. And yet I always feel there is more to discover. The bounds of my garden may be small, but there is a whole world contained within it, and it is one I will never get tired of inhabiting.
Though every essay type tests your writing skills, some essays also test your ability to read carefully and critically. In a textual analysis essay, you don't just present information on a topic, but closely analyze a text to explain how it achieves certain effects.
Rhetorical analysis
A rhetorical analysis looks at a persuasive text (e.g. a speech, an essay, a political cartoon) in terms of the rhetorical devices it uses, and evaluates their effectiveness.
The goal is not to state whether you agree with the author's argument but to look at how they have constructed it.
The introduction of a rhetorical analysis presents the text, some background information, and your thesis statement; the body comprises the analysis itself; and the conclusion wraps up your analysis of the text, emphasizing its relevance to broader concerns.
The example below is from a rhetorical analysis of Martin Luther King Jr.'s "I Have a Dream" speech . Mouse over it to learn more.
King's speech is infused with prophetic language throughout. Even before the famous "dream" part of the speech, King's language consistently strikes a prophetic tone. He refers to the Lincoln Memorial as a "hallowed spot" and speaks of rising "from the dark and desolate valley of segregation" to "make justice a reality for all of God's children." The assumption of this prophetic voice constitutes the text's strongest ethical appeal; after linking himself with political figures like Lincoln and the Founding Fathers, King's ethos adopts a distinctly religious tone, recalling Biblical prophets and preachers of change from across history. This adds significant force to his words; standing before an audience of hundreds of thousands, he states not just what the future should be, but what it will be: "The whirlwinds of revolt will continue to shake the foundations of our nation until the bright day of justice emerges." This warning is almost apocalyptic in tone, though it concludes with the positive image of the "bright day of justice." The power of King's rhetoric thus stems not only from the pathos of his vision of a brighter future, but from the ethos of the prophetic voice he adopts in expressing this vision.
Literary analysis
A literary analysis essay presents a close reading of a work of literature—e.g. a poem or novel—to explore the choices made by the author and how they help to convey the text's theme. It is not simply a book report or a review, but an in-depth interpretation of the text.
Literary analysis looks at things like setting, characters, themes, and figurative language. The goal is to closely analyze what the author conveys and how.
The introduction of a literary analysis essay presents the text and background, and provides your thesis statement; the body consists of close readings of the text with quotations and analysis in support of your argument; and the conclusion emphasizes what your approach tells us about the text.
Mouse over the example below, the introduction to a literary analysis essay on Frankenstein , to learn more.
Mary Shelley's Frankenstein is often read as a crude cautionary tale about the dangers of scientific advancement unrestrained by ethical considerations. In this reading, protagonist Victor Frankenstein is a stable representation of the callous ambition of modern science throughout the novel. This essay, however, argues that far from providing a stable image of the character, Shelley uses shifting narrative perspectives to portray Frankenstein in an increasingly negative light as the novel goes on. While he initially appears to be a naive but sympathetic idealist, after the creature's narrative Frankenstein begins to resemble—even in his own telling—the thoughtlessly cruel figure the creature represents him as. This essay begins by exploring the positive portrayal of Frankenstein in the first volume, then moves on to the creature's perception of him, and finally discusses the third volume's narrative shift toward viewing Frankenstein as the creature views him.
At high school and in composition classes at university, you'll often be told to write a specific type of essay , but you might also just be given prompts.
Look for keywords in these prompts that suggest a certain approach: The word "explain" suggests you should write an expository essay , while the word "describe" implies a descriptive essay . An argumentative essay might be prompted with the word "assess" or "argue."
The vast majority of essays written at university are some sort of argumentative essay . Almost all academic writing involves building up an argument, though other types of essay might be assigned in composition classes.
Essays can present arguments about all kinds of different topics. For example:
In a literary analysis essay, you might make an argument for a specific interpretation of a text
In a history essay, you might present an argument for the importance of a particular event
In a politics essay, you might argue for the validity of a certain political theory
An argumentative essay tends to be a longer essay involving independent research, and aims to make an original argument about a topic. Its thesis statement makes a contentious claim that must be supported in an objective, evidence-based way.
An expository essay also aims to be objective, but it doesn't have to make an original argument. Rather, it aims to explain something (e.g., a process or idea) in a clear, concise way. Expository essays are often shorter assignments and rely less on research.
The key difference is that a narrative essay is designed to tell a complete story, while a descriptive essay is meant to convey an intense description of a particular place, object, or concept.
Narrative and descriptive essays both allow you to write more personally and creatively than other kinds of essays , and similar writing skills can apply to both.
Cite this Scribbr article
If you want to cite this source, you can copy and paste the citation or click the "Cite this Scribbr article" button to automatically add the citation to our free Citation Generator.
Caulfield, J. (2021, December 06). The Four Main Types of Essay | Quick Guide with Examples. Scribbr. Retrieved March 3, 2023, from https://www.scribbr.com/academic-essay/essay-types/
Is this article helpful?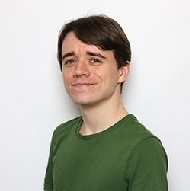 Jack Caulfield
Other students also liked, how to write an argumentative essay | examples & tips, how to write an expository essay, how to write an essay outline | guidelines & examples, what is your plagiarism score.
Descriptive Essay

Descriptive Essay - A Complete Guide
10 min read
Published on: Aug 18, 2018
Last updated on: Feb 28, 2023
On This Page On This Page
Are you eager to write compelling descriptive essays but don't know how to start?
A descriptive essay describes something - a person, an event, a place, or a personal experience in detail. The purpose of this essay is to provide enough detail about the topic to enable the reader to picture it.
If you want to learn how to write an excellent descriptive essay, this blog is for you!
Here's a complete guide to help you write good descriptive essays. Along with a step-by-step guide, you'll also get impressive example essays to learn from.
So let's get into it!
What Is a Descriptive Essay?
A descriptive essay gives a detailed description of the topic and paints a picture with words in the reader's mind. It could be about an object, place, person, emotion, situation, or anything.
It is used to sharpen the analytical abilities of the students, which is helpful in further education and professional life. Therefore, it is often given to students in high school and college.
According to the descriptive essay definition,
"It is a type of essay that is used to describe an event, a place, a person, or anything in detail."
This essay encourages the student's ability to create an image by appealing to the senses of the reader.
Purpose of a Descriptive Essay
The purpose of writing a descriptive essay is to describe something such as a person, object, place, or situation.
Descriptive speech or essays give readers a clear picture of the essay subject. The writer should make use of vivid language to help the reader understand what the essay is all about.
It does not involve convincing readers or showing factual information to prove something like an argumentative essay does. Instead, it aims to show all the important details about the chosen subject to make the reader understand the subject easily.
Here's a short video that explains descriptive writing:
Types of Descriptive Essay
Descriptive essays can come in two types: formal and personal.
Personal Descriptive Essay
The personal descriptive essay is a subjective descriptive essay. It aims to describe the writers' own feelings and perceptions of the topic.
It is often written in a first-person point-of-view, allowing readers to understand the writer's personal experiences.
Here are a few examples of personal essay topics:
The moment that changed my life forever.
My experience overcoming a fear or phobia.
A significant challenge I faced and how I overcame it.
My cultural or family background and how it has influenced me.
A time I failed and what I learned from the experience.
Formal Descriptive Essay
The formal descriptive essay is an objective descriptive essay. It relies on facts and evidence to describe the object or event – without using any emotion or opinion from the writer.
These essays are valuable in the sciences or other fields of study where finding accurate information is crucial. They are often used to write academic papers, such as research reports.
Some possible topics for formal descriptions could be:
The architecture of a historical building
The process of making a traditional dish
The unique characteristics of a rare gemstone
The layout and features of a city park
The cultural significance of a religious monument
Paper Due? Why Suffer? That's our Job!
Elements of a Descriptive Essay
There are five basic features of a descriptive essay:
A descriptive essay involves arousing the emotions of the readers and creating an association with them. Sensory details paint a picture of the subject for the reader and engage their senses like sight, touch, smell, and taste.
Using figurative language is one of the main elements of a descriptive essay. The use of metaphors, similes, adjectives, adverbs, etc. creates the character sketch of the subject. This sketch helps the readers feel what the writer felt about the subject and helps him visualize the subject.
The central theme shapes and directs the essay's content and helps organize the details. It should be well defined and focused on a single point.
The effect of your essay depends on the type of language that you have used in it. The language should emphasize the main theme and aim of the essay. Therefore, avoid using vague and ambiguous words.
An organized structure is an essential element of this essay. Also, the chronology, spatial location, and order play an important role.
How to Write a Descriptive Essay?
Writing an effective descriptive essay involves topic selection, creating an outline of parts of the descriptive essay, organizing ideas, and adding relevant information to the essay.
The following is the process of descriptive writing.
How to Start a Descriptive Essay
1. choose a topic.
Choosing a good topic for your essay is important. The essay topic should be attractive so that it compels the reader to stay with you throughout the essay.
2. Create an Outline
Draft a descriptive essay outline to organize your information in a proper sequence. It will help you structure your essay and remind you to include all the sensory details.
3. Write a Descriptive Essay Introduction
The essay begins with an introduction. It introduces the main topic and includes a strong opinion that creates the first impression of the essay. The introduction gives a brief overview of what the essay is going to be about.
4. Craft an Informative Thesis Statement
A descriptive essay thesis statement defines the scope and purpose of the essay. It is a narrow subject line, which should be clear and precise. Write the statement in a creative way and choose descriptive words for it.
Creating mystery in your thesis statement attracts the reader to the body of your essay.
Writing the Body Paragraphs
The body paragraphs support the introduction and follow the direction as defined in the thesis statement. Here's how you write a body paragraph:
Use topic sentences as the first sentence of each paragraph. A topic sentence states the main point of a paragraph.
Connect the topic sentence to the thesis.
Present evidence and explain how it supports your argument in that paragraph.
Organize your paragraphs properly in an orderly form, in case of experience and memories.
Summarize the key points in each body paragraph.
Finally, make sure that body paragraphs are connected to each other through transition words or phrases.
Ending with a Strong Descriptive Essay Conclusion
The conclusion is the last part of the essay according to the descriptive essay format. This is your last chance to impress the reader.
It summarizes and provides a way forward from the essay. The following steps will help you write an excellent conclusion.
Use the appropriate transition words such as "to finish with", "in conclusion" and 'lastly' suggesting an end to the essay.
Summarize the main points of your essay in a clear and concise manner
Discuss how the details from the body of your essay support the initial thesis statement.
Offer final thoughts on the subject matter that will leave an impression on the reader. It could be food for thought or a call to action.
The last sentence of the essay should finalize the writer's aim of writing the essay and provide an everlasting effect.
Descriptive Essay Topics
Whether you are writing about a person or a place, your topic should have good supporting points that explain the topic.
Choosing an engaging topic will develop curiosity and hook the reader to the last bit of the essay. Here we have prepared a list of amazing descriptive essay topics for you.
Descriptive Essay About a Place
Depict the Lincoln Castle in your own words.
What does the house of your dreams look like?
Make a description of the Safari Park you visited last week.
Describe a conference room situation for your colleagues.
Describe how you imagine Niagara falls.
Descriptive Essay About a Memory
Describe one of the earliest memories of your childhood.
What is the happiest memory in your mind?
How you have celebrated your best friend's birthday
When I saw the apple plant seed
The first time I went abroad
Descriptive Essay About a Person
Portray Nelson Mandela as a role model.
Explain how you imagine aliens to be like.
Write a character sketch of a character from the play Hamlet.
Describe one of your family members.
A stranger I met in the lobby.
Descriptive Essay About an Object
My lucky watch
My favorite badminton racket
The flask I broke
The silk road
The thing that you passionately wanted to buy
Descriptive Essay About an Emotion
The feeling of love
The sense of peace
The thrill of fear
The power of anger
The beauty of joy
Descriptive Essay Topics for University Students
Describe the feeling of attending your first college class.
Illustrate the effects of living and studying on a college campus.
Describe a meaningful experience you had with a professor in college.
Illustrate the importance of participating in extracurricular activities during university years.
Describe the impact of financial aid and scholarships on college education.
Want more topics? We've got a list of hundreds of descriptive essay topics for you, so be sure to check them out.
Tough Essay Due? Hire Tough Writers!
Descriptive Essay Examples
You should read some good essay examples before writing your own essay. An essay example would help you demonstrate, compile, and organize your essay in a structured form.
Below we have provided some amazing examples to help you know the process.
A School Lunch Hall Descriptive Essay Example
The Weekend Market Descriptive Essay Sample
Descriptive Essay on Historical Place
Descriptive Essay on a Teacher that I Remember
Descriptive Essay on my Village
My Favorite Place Descriptive Essay
5 Paragraph Essay - Descriptive Essay PDF
The ultimate aim of this practice is to identify and learn different techniques for writing an impressive descriptive essay. Find more descriptive essay examples to read and learn from.
Tips for Writing a Descriptive Essay
Here are some tips for writing a descriptive essay:
Choose a specific topic: Your essay should focus on a specific person, place, object, or event that you can vividly describe.
Use sensory details: Sensory details are descriptive words and phrases that help your reader experience the subject of your essay through sight, sound, smell, taste, and touch.
Organize your essay: Your essay should have a clear introduction, body paragraphs, and conclusion. Consider using a chronological or spatial organization to help your reader understand the sequence of events or the layout of the subject.
Show, don't tell: Instead of simply telling your reader what you are describing, show them through specific examples and sensory details.
Use figurative language: Similes, metaphors, and other forms of figurative language can help you convey the emotions and feelings associated with your subject.
Summing it up,
Descriptive essay writing is a skill that requires thorough practice. It involves the ability to craft an engaging story with vivid descriptions, sounding as realistic as possible.
The above-mentioned steps and examples are a great way for students to learn writing a descriptive essay.
However, if you still need expert help to write a flawless essay, we've got your back.
You can hire a custom descriptive essay writer from MyPerfectWords.com . They will make your essay writing process simple and smooth.
MyPerfectWords.com provides legitimate essay writing services to help you with your essays.
Our descriptive essay writing service provides non-plagiarized essays and high-quality papers for you.
Hire our essay writing service now and get essay help from us at affordable prices.
Caleb S. (Literature, Marketing)
Caleb S. has been providing writing services for over five years and has a Masters degree from Oxford University. He is an expert in his craft and takes great pride in helping students achieve their academic goals. Caleb is a dedicated professional who always puts his clients first.
People also read
Descriptive Essay Examples & Writing Tips
Top 100+ Descriptive Essay Topics & Ideas
Creating a Descriptive Essay Outline - Format & Example
Crafting an Authentic Portrait: A Guide to Writing a Descriptive Essay About a Person
Crafting the Perfect Descriptive Essay About Myself - Tips and Tricks
Writing a Descriptive Essay About A Place - Guide With Examples
How to Craft the Perfect Descriptive Essay About A Person You Admire
Descriptive Essay About My Mother - A Guide to Writing
Delicious Descriptions: A Guide to Writing a Descriptive Essay About Food
Write A Descriptive Essay About Nature With This Guide
Learn Tips to Write a Descriptive Essay About Autumn - Step into the Golden Season
Share this article
Keep reading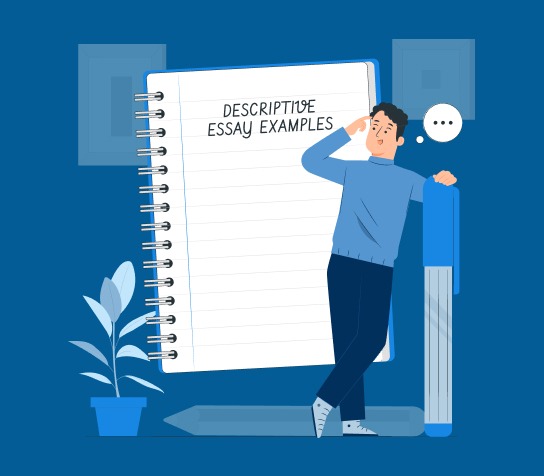 We value your privacy
We use cookies to improve your experience and give you personalized content. Do you agree to our cookie policy?
Website Data Collection
We use data collected by cookies and JavaScript libraries.
Are you sure you want to cancel?
Your preferences have not been saved.
Purdue Online Writing Lab College of Liberal Arts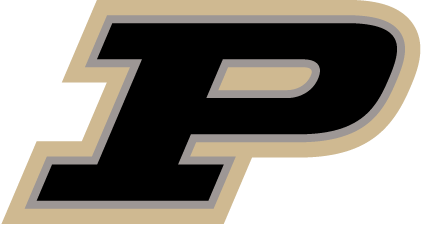 Descriptive Essays

Welcome to the Purdue OWL
This page is brought to you by the OWL at Purdue University. When printing this page, you must include the entire legal notice.
Copyright ©1995-2018 by The Writing Lab & The OWL at Purdue and Purdue University. All rights reserved. This material may not be published, reproduced, broadcast, rewritten, or redistributed without permission. Use of this site constitutes acceptance of our terms and conditions of fair use.
The Modes of Discourse—Exposition, Description, Narration, Argumentation (EDNA)—are common paper assignments you may encounter in your writing classes. Although these genres have been criticized by some composition scholars, the Purdue OWL recognizes the wide spread use of these approaches and students' need to understand and produce them.
What is a descriptive essay?
The descriptive essay is a genre of essay that asks the student to describe something—object, person, place, experience, emotion, situation, etc. This genre encourages the student's ability to create a written account of a particular experience. What is more, this genre allows for a great deal of artistic freedom (the goal of which is to paint an image that is vivid and moving in the mind of the reader).
One might benefit from keeping in mind this simple maxim: If the reader is unable to clearly form an impression of the thing that you are describing, try, try again!
Here are some guidelines for writing a descriptive essay.
If your instructor asks you to describe your favorite food, make sure that you jot down some ideas before you begin describing it. For instance, if you choose pizza, you might start by writing down a few words: sauce, cheese, crust, pepperoni, sausage, spices, hot, melted, etc. Once you have written down some words, you can begin by compiling descriptive lists for each one.
Use clear and concise language.
This means that words are chosen carefully, particularly for their relevancy in relation to that which you are intending to describe.
Why use horse when you can choose stallion ? Why not use tempestuous instead of violent ? Or why not miserly in place of cheap ? Such choices form a firmer image in the mind of the reader and often times offer nuanced meanings that serve better one's purpose.
Remember, if you are describing something, you need to be appealing to the senses of the reader. Explain how the thing smelled, felt, sounded, tasted, or looked. Embellish the moment with senses.
If you can describe emotions or feelings related to your topic, you will connect with the reader on a deeper level. Many have felt crushing loss in their lives, or ecstatic joy, or mild complacency. Tap into this emotional reservoir in order to achieve your full descriptive potential.
Leave the reader with a clear impression.
One of your goals is to evoke a strong sense of familiarity and appreciation in the reader. If your reader can walk away from the essay craving the very pizza you just described, you are on your way to writing effective descriptive essays.
It is easy to fall into an incoherent rambling of emotions and senses when writing a descriptive essay. However, you must strive to present an organized and logical description if the reader is to come away from the essay with a cogent sense of what it is you are attempting to describe.
How To Write A Descriptive Essay?
26 April, 2020
11 minutes read
Author: Tomas White
Descriptive essay is one of the hardest forms of writing. To master descriptive writing, you must be creative and craft a scene that all readers can picture with words alone. This freedom and creativity can make it one of the most rewarding and fun essays to write. It is the backbone of all artful writing like poetry, novels, and even television scripts. We prepared this guide for You to learn all you need to know about descriptive writing. Let's start!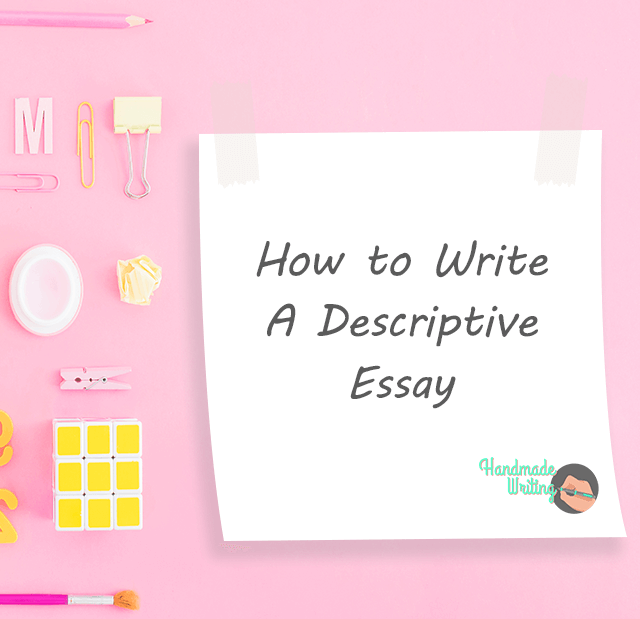 What is a Descriptive Essay?
The goal of a descriptive essay is simple, choose a subject and describe it. The subject could be anything: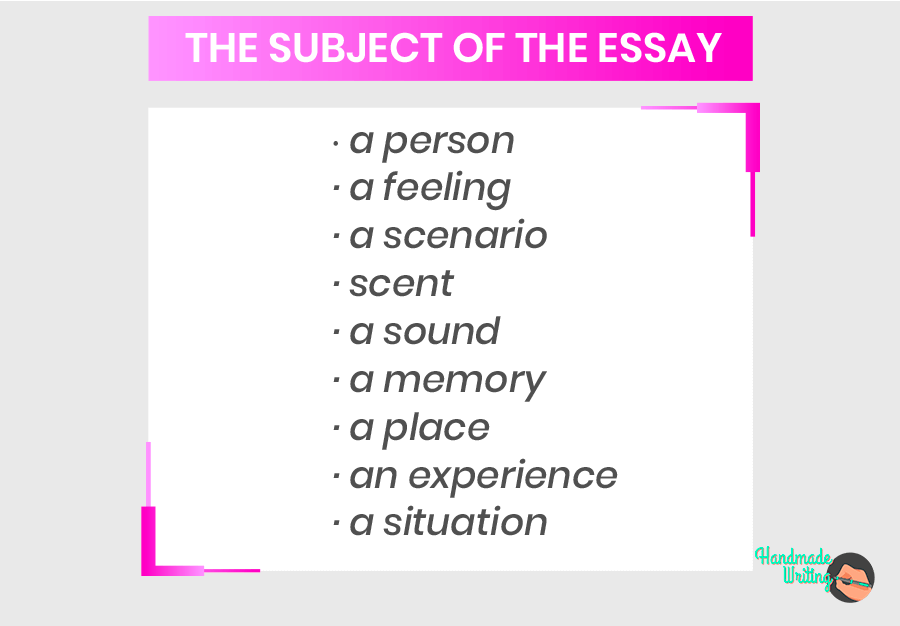 A descriptive essay is all about describing the subject in great detail. Being a type of expository writing , it gives you great freedom to paint a picture with your words, shares a once in a lifetime event with the reader or makes them feel something.  It is better to choose a descriptive essay topic that has lots of qualities to discuss for example a person might have a more interesting feature to describe than a paper towel. Choose a subject you connect with emotionally or have a personal history with. The best descriptions come from retelling an experience.
The Difference Between Descriptive and Narrative Essays
The main difference between descriptive and narrative essays lies in the structure and purpose of the essay. A descriptive essay is used to describe a subject to present a clear picture of it. As such, it only requires you to describe the item in a logic fashion. A narrative essay's purpose is to tell a story. As such, it requires a plot and logical progression to an outcome. A person's face can be the subject of a descriptive essay. But it would be hard to write a narrative piece that follows the person's face as the central plot of a story.
Showing VS Telling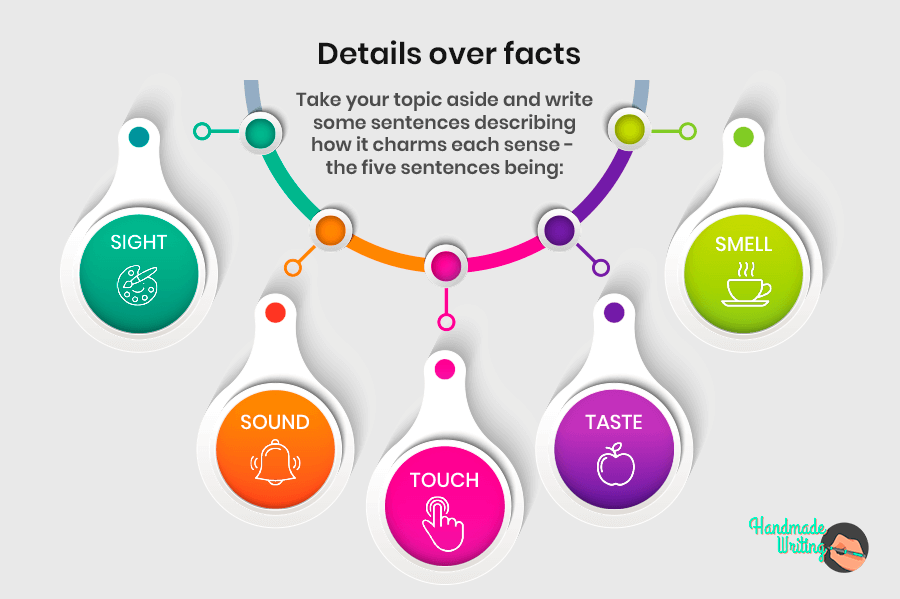 A descriptive essay values details over facts. This is also known as showing vs. telling. To  show  something is to describe using the five senses, how it looks, how it smells, how it tastes, how it feels and how it sounds. Imagine the reader as an alien, who has never experienced the subject for themselves. How would you describe it then?
To give you an understanding of how to differentiate between showing and telling I'll write an example of a descriptive paper that describes my favorite place.

The above example tells you, as it doesn't evoke any of your senses. It is a senseless description . It's vague and hard to imagine.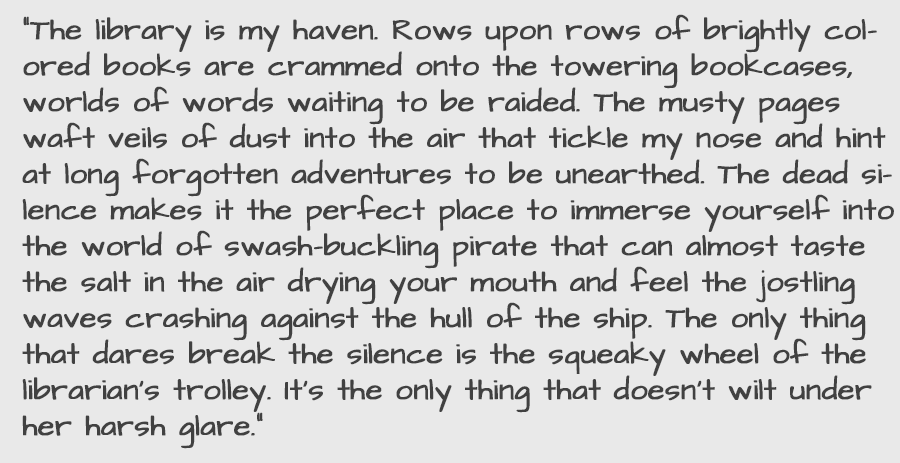 This description is more detail and easier to imagine because of the following changes:
The choice of words like 'haven' instead of 'like' add a showing element as it is showing in what way I like the library.
Putting describers before items like 'brightly colored' books makes it easier to see.
And choosing words with more like 'towering' instead of 'tall' makes the description less full.
The description of the books shows what they do, not what they are. These are important points to consider when writing a descriptive essay.
A good exercise for descriptive writing and is to read descriptive essay examples and pick out the words that do the four points outlined above. Analyzing other's descriptive writing will make your own descriptive work stronger. Can you pick out another place in the descriptive essay example above where those four changes occur and what it lends to the description?
Still having problems with your descriptive paper? All you need is to request help from our top-notch essay writing service and our essay writer make it for you !
How to Choose a Descriptive Essay Topic?
When deciding what to highlight about your topic, take a step back and look at what draws you to it. A campfire has bright, flickering colors, a satisfying crackling sound, and a sort of flow as it moves from the bottom to the tip of the flame. Place yourself in proximity to the subject and describe the parts that stimulate your senses the most.
Title Examples of Descriptive Essays
Here are some examples of descriptive essay topics that are fun to write: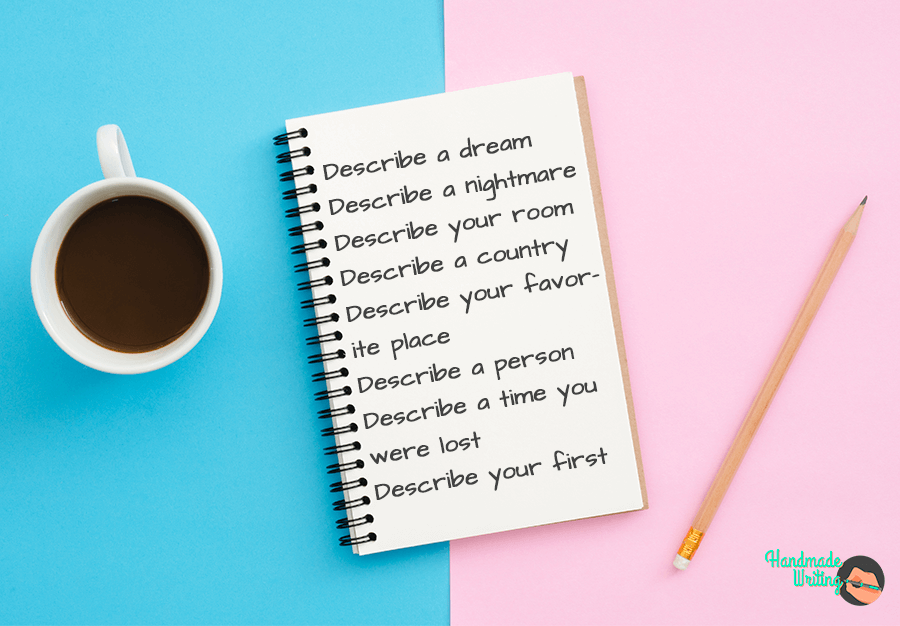 Pick something you can see right now and think about how you'd describe that.
Related Posts: Argumentative essay topics | Compare&Contrast essay topics
How to Set Up a Proper Description?
Slow down and think about what you want to invoke. Don't rush into a description or you'll likely end up with something weaker than you could have. Take your topic aside and write some sentences describing how it charms each sense – the five senses being:
Keep a thesaurus on hand to switch some of the more basic words out. If you can read your paragraph back and vividly imagine the item you've described, you've done it.
How to write a Descriptive Essay Outline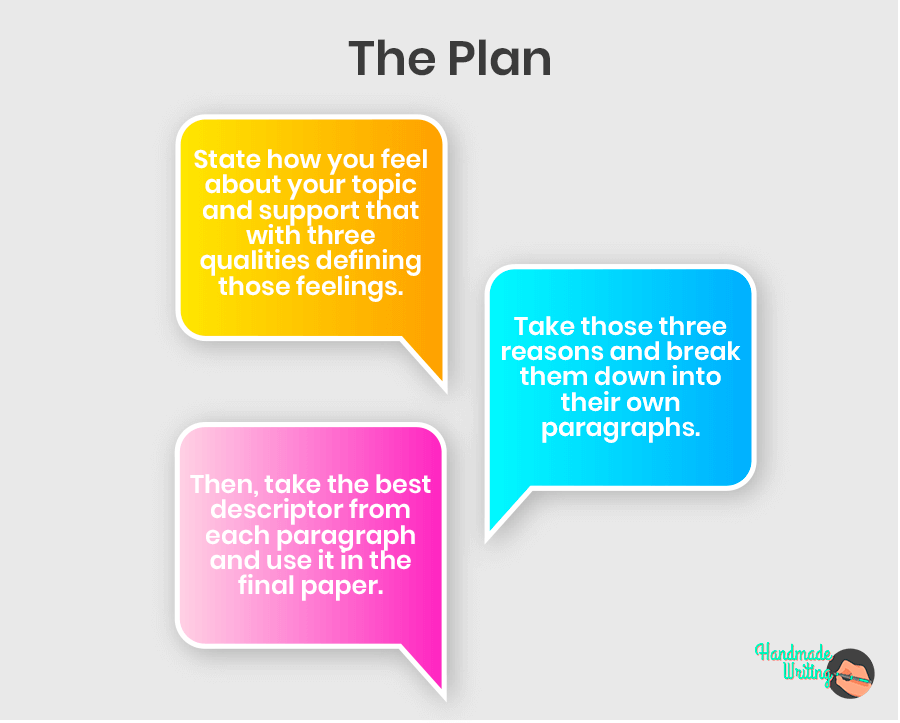 Starting your descriptive essay without a plan can lead to a messy and sprawling description.  Learning to outline your ideas is just as important as knowing how to write them.
Related Posts: How to write an Essay outline  | How to write an Essay introduction  
 Creating an Introduction for a Descriptive Writing
Once you have chosen the subject to write you need to plan the introduction for your descriptive paper. An introduction needs to include a thesis statement and three features of the thing you are describing.   The introduction should start with a thesis statement that states how you feel about your topic. This should then be supported with three qualities defining those feelings.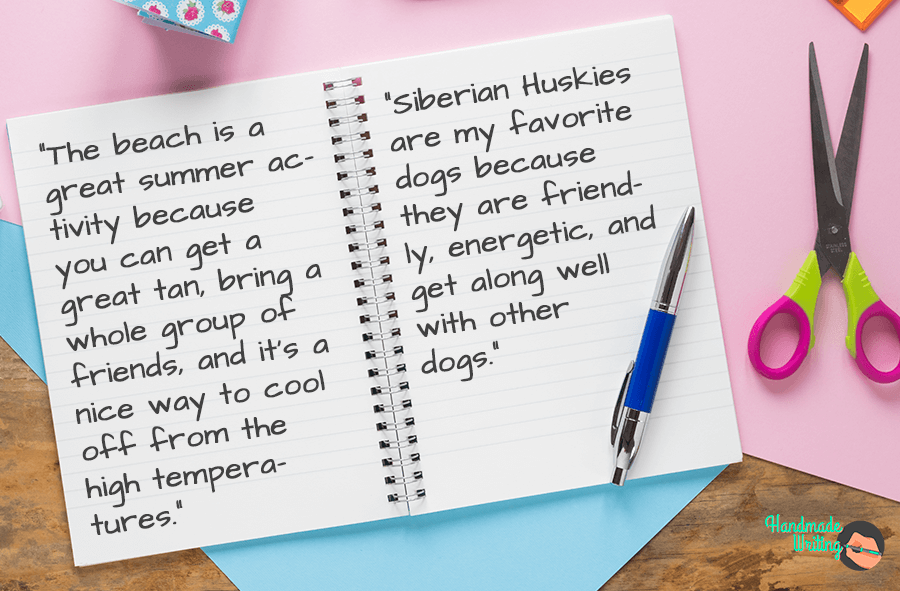 These thesis statements aren't meant to be complex. All they're meant to do is to set up your reader for your descriptions. It is important to include three reasons that you can expand on describe in great detail as they will form the paragraphs of your descriptive paper.
Planning and Writing the Body of a Descriptive Essay
Looking at your thesis statement, take those three reasons and break them down into their own paragraphs. Describe hanging out with your friends at the beach, talk about the food you'd eat, the activities you'd participate in. Detail what huskies do when they're energetic, what shows that they get along with other dogs?
It helps to write about each way you can describe an item on a separate sheet of paper. Use that sheet as your descriptive essay outline. Take each item and write what sense you can use to describe the item in each paragraph.
For example, if you want to talk about eating a popsicle on the beach you could include how cold against your tongue for touch, that it smelt and tasted like raspberries, it was a bright red, and shaped like a rocket for sight, and the sound you made it as you bit on it, or the sound you made as it rocketed into your mouth. Expand this into a paragraph keeping the most vivid description.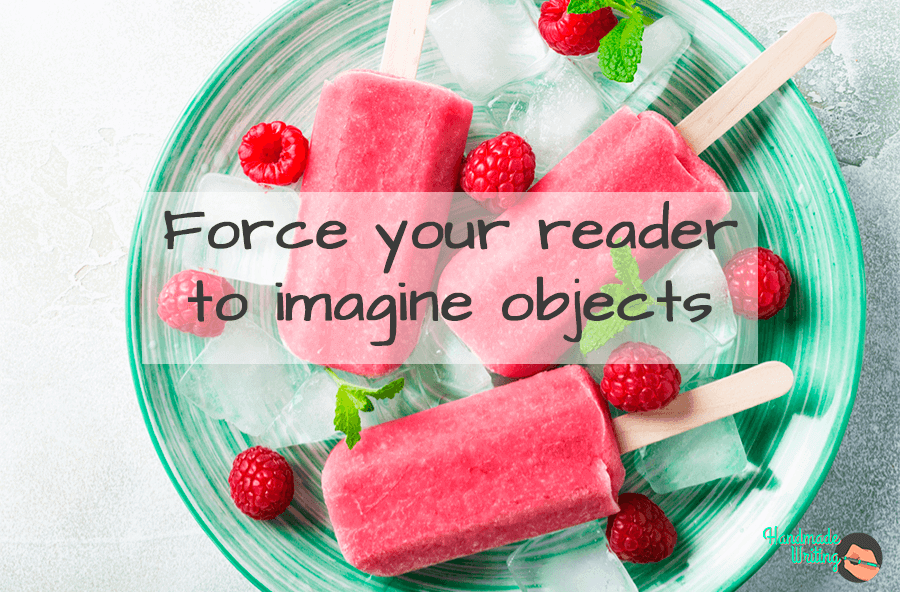 Force your reader to imagine these objects in their head. Help them visualize it, pour your vision into the paper and focus on both the small and the big details. Just don't go overboard. It's important to have a few great descriptors rather than a ton of average ones.
When describing an object, go about it in a practical sense. Don't just throw details on the page, talk about them in order. Describe a mountain from its peak to it's middle all the way down to its base. You wouldn't go from the middle to the base to the peak, would you? This way, you're keeping your reader engaged with the topic.
Concluding a Descriptive Essay
Concluding descriptive writing is easy. All you have to show why the subject you described is important to you. All you have to do is show the reader what you implied. Show why it has meaning, and why they should care.
Descriptive Essay Example
Drafting your essay.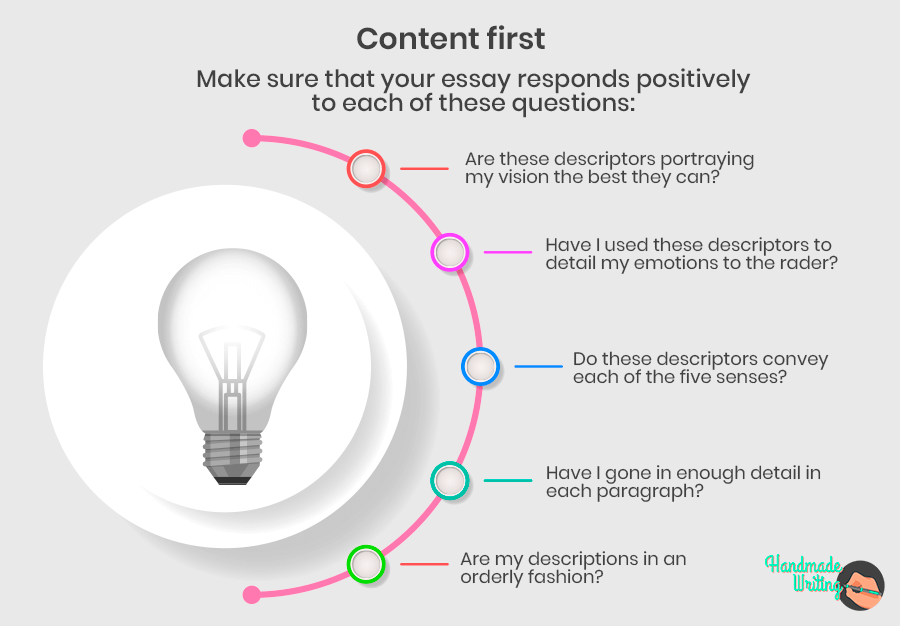 Where the organization comes to fruition. When writing your essay, keep the reader in your head at all times. Constantly as yourself: "Is this vivid enough?" Don't focus much on grammar, get the content onto the paper.
Questions to Ask Yourself
Once you've finished writing your essay, read it back and make sure it responds positively to each of these questions:
Are these descriptions making my writing visual? Could I make them more vivid?
Have I used these descriptions to detail my emotions to the reader?
Do these descriptions convey each of the five senses?
Have I gone into enough details in each paragraph?
Are my descriptions in an orderly fashion?
If you believe your essay fits these criteria, then you're good to go on the content side.
Perfecting the Essay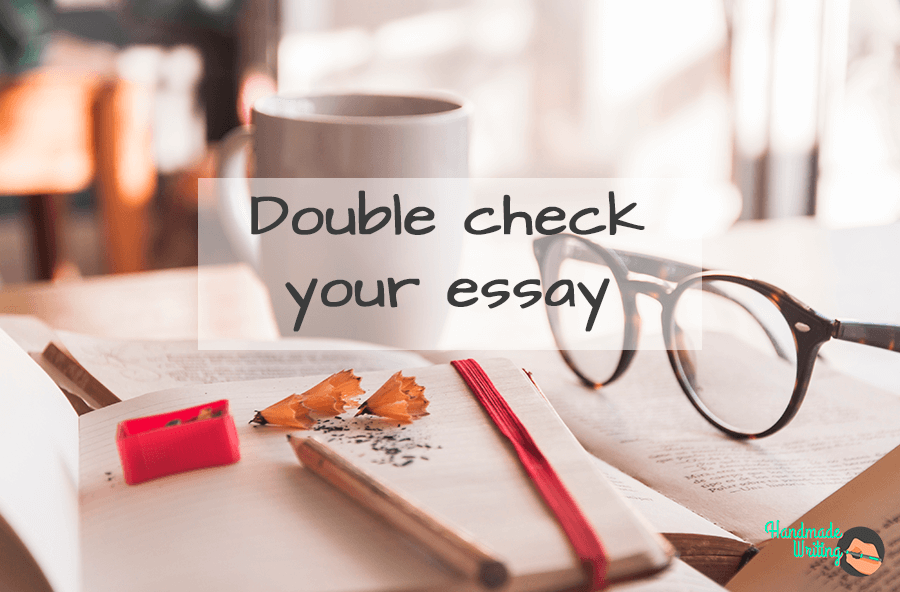 Read it through a couple more times. Take some time away from it and then come back with a fresh mindset.  Correct any grammar issues you see, and double check that it answers all of the questions mentioned above. Once that's done, you'll have an essay worthy of an A+ grade.
From Our Writers: Tips on How to Write a Good Descriptive Essay
Be sensitive. Some writers are scared to show their true selves, but the point of a descriptive essay is to talk about how an object affects your senses and emotions. Keep this in mind during all stages of the essay.
Put effort into unique descriptions. Don't settle for standard words, spend some time searching out alternatives to common descriptive words. It will only help the reader envision your thoughts.
Write about something that you care about. If you choose something you don't have much personal experience with, you can't truly write from the heart.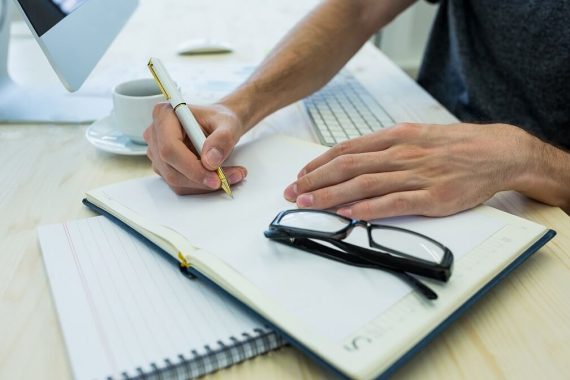 Best Essay Writing Services 2023
Student life can often be quite challenging because students have to deal with challenging college essay writing assignments. To facilitate the learning process, many services help you complete written work and get high scores. Now we will tell you about the best services that you can turn to and get high-quality papers. Essay Writing Service […]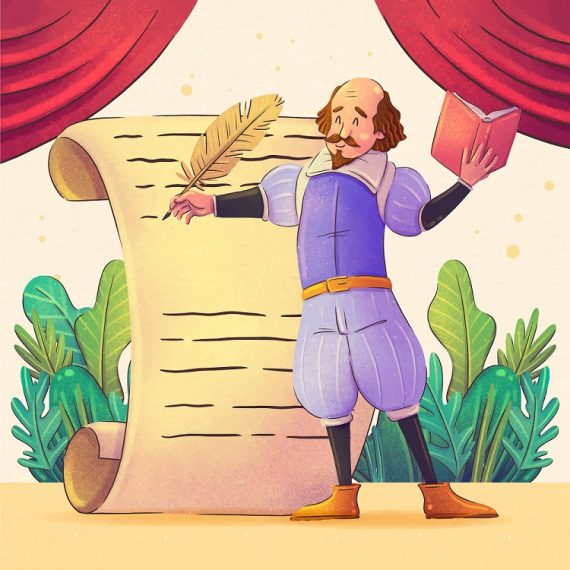 A life lesson in Romeo and Juliet taught by death
Due to human nature, we draw conclusions only when life gives us a lesson since the experience of others is not so effective and powerful. Therefore, when analyzing and sorting out common problems we face, we may trace a parallel with well-known book characters or real historical figures. Moreover, we often compare our situations with […]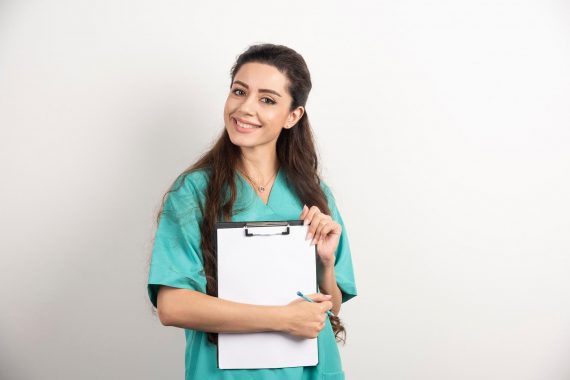 Nursing Research Paper Topics
Selecting an academic paper topic is a crucial step in the writing process. The variety of nursing research topics makes it challenging to find the appropriate paper theme. But if you choose a sound nursing research paper subject, it will contribute to a flawless thesis statement, using relevant resources, a smooth writing process, and impressive […]
Descriptive Essay
Descriptive Essay Writing
Last updated on: Feb 9, 2023
How To Write An Impactful Descriptive Essay?
By: Cathy A.
12 min read
Reviewed By: Melisa C.
Published on: Dec 17, 2019
Wondering how to write an impressive descriptive essay? Writing a descriptive essay is both fun and challenging. You need to describe the main topic in detail and by engaging the five senses of the readers.
Students usually get this type of essay in high school and college. Writing a descriptive essay is different from other essays.
You need to focus on describing a certain person, place, or event.
Luckily for you, the following blog post will provide some helpful tips on how to create an engaging essay.
Continue reading to learn how to write an A-worthy descriptive essay.
On this Page
What is a Descriptive Essay?
A descriptive essay is a detailed paper that describes a place, person, situation, object, or emotion. Different people have different points of view and your job is to explain yours in detail.
You may be asked to write a descriptive essay about the beach or forest or about a person or situation. The purpose of this essay is to test the writer's ability in expressing and explaining their experiences.
Descriptive writing should create a picture in the reader's mind. You may be required to write a descriptive essay as a high school or college essay assignment.
For a compelling essay, using adjectives and adverbs, details, and figurative language is fundamental. Without proper usage of words, you will not be able to invoke the readers' emotions.
What is the Purpose of a Descriptive Essay?
The purpose of a descriptive essay is to describe a person, place, or personal experience in vivid detail so that the reader can create a picture in his mind.
The descriptive essay is written to get the reader to understand by using descriptive language. It is different from narrative essays, where the writer tells the story about someone else. Usually, it starts with a real-life event and then the content follows the author's imagination.
Descriptive essays are not intended to persuade the reader or show facts and figures to prove something. Descriptive essays are like word paintings that contain personal and descriptive details and these are mostly assigned to students of creative writing.
How to Start a Descriptive Essay
A strong start for your descriptive essay is essential. Analyze your topic from every angle and document the following details:
Analyze the main subjects in detail and observe minute things.
Start with observing all the possible aspects of the subject.
Don't just observe the object but also its surroundings.
Focus on details and features of the subject and develop opinions about them.
Be thoughtful; this first step will be the basis for the essay.
Physical Settings
Describing the physical settings is a must in a descriptive essay. When describing, keep the following points in mind.
Focus on the subject's position and observe nearby objects
Note the time of day and kind of lighting: natural or imitated
Physical settings: all the basic and decorative elements
The position and shape of the objects
Alignment and any other observable information
Physical Features
When describing the physical features of the subject, living or nonliving, consider the following points.
Living or nonliving; describe the features in detail
The subject's skin color, texture, smoothness, expression, and age
The features of inanimate objects in the picture, color, surface, and texture
Create Drama
Storytelling and drama are the life and blood of a good descriptive essay. It turns your essay into an exciting and interesting piece of writing. However, be subtle about adding drama to your sentence structure and add it to complement your story only.
Focus On Your Feelings
Focus on how you feel about the particular topic or person and stick to it. It is easy to get involved when working on the essay. But, focus on your own feelings and write an essay based on them.
Use Of Specific Vocabulary
Vocabulary is important. Select the best words for describing an action or object. Don't always use the first word that comes to mind.
Write slowly and thoughtfully, and use specific words to convey your thoughts.
Psychological Aspects
Writing about a certain situation or behavior of a person focuses on the mental aspects and emotions involved in them.
For Example, describe your emotions when your friend misplaced your notes right before the exam.
You may have had several emotions in that incident. Maybe you were prepared for exams, but this situation put you under pressure and made you feel frustrated and hurt.
Explore those emotions and describe the feelings they aroused. Describe the body language also, if relevant.
Ask Yourself, WHY?
This is the most valuable tip for students. When you are looking at a particular subject, and having difficulty analyzing its aspects, ask yourself "WHY".
Why is the subject the way it is?
Why does the person you are describing have such a deep-set and cold eyes?
Why is the animal so wounded and terrified?
Why is this particular place famous?
It is a good practice and after some time you will do it naturally. Knowing the why is important if you want to describe your topic properly.
Paper Due? Why Suffer? That's our Job!
How To Write A Descriptive Essay?
When you write a descriptive essay, you help your readers visualize an event, a person, or a story. It is written to make your readers feel what you feel about the respective subject.
A descriptive essay seeks to appeal to some or all of the audience's five senses. Some key things to consider are:
Discussing your subject thoroughly
Focusing on details and adding them in your essay
Sharing your personal feelings and experience about the subject
Observing and describing all sensory details of your subject
Here are the steps to write a descriptive essay easily.
1- Choose an Engaging and Focused Essay Topic
An important step that all strong descriptive essays share is having a focused topic. Before you make the outline, identify the purpose of your essay and use it to create an appropriate thesis statement.This type of paper does not require much personal opinion from you. Its main goal should be focusing on information that will make a dominant impression in readers' minds instead.
2- Research and Gather Important Details
When writing a descriptive essay, it is important to make sure you include as many details and sensory information as possible. This helps your reader fully understand the images that are being presented in their mind's eye.You can organize these ideas into categories so they're easy for you to access when needed.
3- Create an Outline of Your Essay
Your essays must be organized by having subheadings that are clear and concise. Group your main points into individual body paragraphs, each of which should only cover one idea or topic at a time.
4- Write your Essay's Introduction
A good introductory paragraph is much like a road map because it provides direction to your readers.
It provides relevant background information before diving into more specific details related to how something works or why something happens. These could include statistics or stories from real-life scenarios.
5- Write the Main Body Section of Your Essay
Each body paragraph should start with a topic sentence that keeps the reader hooked on what you are saying. Use specific details instead of making generalized statements, and make sure to give examples if necessary.
6- End with a Strong Conclusion
The conclusion of an essay is the final paragraph, and it should summarize all that you have said throughout. It's a good idea to restate the main points and key details from the essay in this section.
It is important so the reader has everything they need for better understanding before ending off on something new.
If necessary be sure not to introduce anything odd or unusual, to avoid any confusion.
7- Proofread and Revise the Essay Carefully
Once you are done writing the essay, proofread and revise it carefully. Make sure that it is free from all kinds of errors.
Descriptive Essay Outline
Like all the other essays, a descriptive essay also follows the usual 5-paragraph essay structure and format.Before starting, it is important to create an outline. Following are the fundamental elements of your descriptive essay outline:
Descriptive Essay Introduction
The introduction sets the footing for the entire essay. Before heading towards the body section, the reader will come across the introduction.
It is the first impression of your work. It is very important to write an engaging introduction so that the readers read the essay till the end.
Start the essay in an easy-to-understand way and language. Provide background information on your topic so they can understand it and its importance.
To make sure the reader feels your emotions and decides to continue reading further, incorporate the following points in your introduction.
The following tips will guide you on how to write a good introduction for a descriptive essay.
Attract the reader's attention with an interesting fact, phrase, or quote
Don't bombard them with information
Go straight to the main pointsInclude enough information to introduce the topic and its significance.
Summarize the argument and the main topic and craft your thesis statement
Descriptive Essay Thesis Statement
A thesis statement is an integral part of your essay. It focuses on the argument and the writer's main idea, which is to be discussed in the essay.
This statement also provides the writer with a chance of explaining the purpose and scope of the topic. It is intriguing and engaging.
A thesis statement is written at the end of the introduction, it is mainly a single sentence that describes the essay objective. The thesis statement should act as a guide to the reader on what to expect in the essay body. It is like a table of contents of a book, to the reader on contents you will get an idea of what the book is all about so you get to understand it better.
It is like a table of contents of a book. By reading it, you will get an idea of what the book is all about.
A good thesis should contain the following things:
Define the essay scope - it should narrow down all the points to clarify its purpose.
Avoid using common words - you should be creative with your choice of words.
Create suspense - it should attract the reader to the body paragraphs of the essay.
For further information on how to write a thesis for a descriptive essay, check out the following examples.
Descriptive essay example about a Place
"Even though monarchy is long gone, Buckingham Palace is here to remind us of the aesthetic beauty of that era."
Descriptive essay example about a Person
"One of the characteristics of Spider-Man is his youthfulness, and the fact that he talks to himself more than Hamlet."
Descriptive essay example about an Emotion
"For numerous reasons, the dark forest is my greatest fear, though not a fear which is necessarily smart to face."
Descriptive Essay Body Paragraphs
Body paragraphs of the essay come next after the introduction and thesis statement. It is the main part that continues your essay.
Usually, an essay consists of three body paragraphs but you can add more if needed.
Don't add more than one central idea in one paragraph. Fusing different ideas will confuse the reader.
Build your paragraphs according to the thesis and introduction.
Start each body paragraph with the main sentence
Use transitions to move between paragraphs smoothly
Each paragraph should be five to six sentences long
Descriptive Essay Conclusion
The concluding paragraph is the last part of an essay, and probably your last chance to impress your reader.
The last part that the reader can keep in mind is the conclusion, which is as important as the rest of the essay.
To make it interesting and thought-provoking, include the following points:
Restate the thesis statement
Summarize the main points
Add an intriguing closing statement
After writing the conclusion, make a review of your essay, identify the mistakes and maintain a good tone throughout the essay.
Descriptive Essay Format Sample
Here is the descriptive essay format to help you understand how you can write a winning descriptive essay.
DESCRIPTIVE ESSAY FORMAT (PDF)
Tough Essay Due? Hire Tough Writers!
Descriptive Essay Topics Ideas
Descriptive essay topics are often related to physical settings, locations, living beings, and objects.
Make sure that your essay includes the five senses, touch, taste, smell, sight, hearing, or at least one of them. It depends on the topic and the kind of feeling that you want to arouse.
Below are some descriptive essay ideas and ways to achieve them.
Living Beings
When you want to write about a person like a family member, consider the following elements:
Gender, age, complexion, and expressions
Physical features
Height, body type, and approximate weight
Kind of clothes
These details will add depth to the description and your readers will actually see your narrative.
When animals are the subject, you can add the above points plus the following details:
Species and animal
Size, weight, color
Behavior patterns
Temperament
Trained or wild?
Real or fictional?
Inanimate Subjects
Geographic locations and structures.
When your subject is a place or a building, add the following points:
Research about the place and its historical background
The color and the building's type
A famous place or landmark to draw a comparison and inspire interest
Human behavior and psychology is a compelling descriptive essay subject. When writing about it:
Describe the consequences of a particular behavior
Discuss the emotional dimension of the topic and how you perceive it personally
Event Or Travel Experience
A travel experience makes a good descriptive essay since you have experienced the event first hand.
Give a detailed description of the place, people at the venue, and the atmosphere of the location.
Idea, Concept, or Occupation
When writing on such topics, focus on how an idea or concept affects society and its different aspects.
Example Descriptive Essay Topics for Students
Choosing a topic for your descriptive essay is quite interesting. You get to choose something that you have an emotional connection with.
When writing a descriptive essay about a person or place, adding their personal traits will be helpful.
Some examples of descriptive essay topics include:
Compose a detailed descriptive essay about your best friend.
Describe a fancy place that you have created.
Describe your dream vacation destination.
Describe your favorite mall or store.
Describe your childhood home.
Descriptive essay about nature.
Descriptive essay about a place you visited.
Describe the personality of your Maths teacher.
Discuss the main characters of your favorite movie.
Descriptive essay about chocolate.
Write an essay using unique Words to describe yourself.
What makes me unique?
My first love.
Descriptive Essay Examples
Study these descriptive essay examples and sample papers to understand the main idea, structure, and purpose of descriptive essays.
DESCRIPTIVE ESSAY ON MARKET (PDF)
DESCRIPTIVE ESSAY EXAMPLE PERSON (PDF)
To help you understand how to write a great descriptive essay, we have a whole blog post dedicated to it. We know that talking about something is one thing and demonstrating it is completely different.
Having a descriptive essay assignment with a short deadline? Looking for someone to do my essay for me ?
5StarEssays.com academic writing professionals are ready to help you. They read the essay details before writing and make sure that they incorporate all the details in it.
Get 100% plagiarism-free content at affordable prices from our experts now!
Frequently Asked Questions
What are the features of a descriptive essay.
A descriptive essay provides a perfect opportunity for writers to express their feelings on any subject. Descriptive writing has rich sensory details which appeal to all of your senses.
How do you start a descriptive essay introduction?
The introduction to the descriptive essay should set the scene and introduce the main topic. You can use these sensory details to get a sense of what the essay is all about.
What are the two types of descriptive essays?
There are two types of descriptive essays. The first type deals with people, and the second one is about objects.
What are the elements of a descriptive essay?
Here are the key elements of a descriptive essay.
Sensory details
Figurative language
Central and main theme
Precise and clear language
Proper organization of ideas
What makes good descriptive writing?
Good and effective descriptive writing consists of vivid sensory details that appeal to all senses including the sense of sight, smell, touch, hearing, and taste. Moreover, these essays also explain people's feelings in writing.
Finance Essay, Literature
Cathy has been been working as an author on our platform for over five years now. She has a Masters degree in mass communication and is well-versed in the art of writing. Cathy is a professional who takes her work seriously and is widely appreciated by clients for her excellent writing skills.
Was This Blog Helpful?
Keep reading.
Interesting Descriptive Essay Topics Recommended by Experts
Descriptive Essay Examples - 8 Examples To Help You Write Better
People Also Read
essay writing tips
writing thesis statement
learn how to write descriptive essay
expository essay outline
appendix writing
Burdened With Assignments?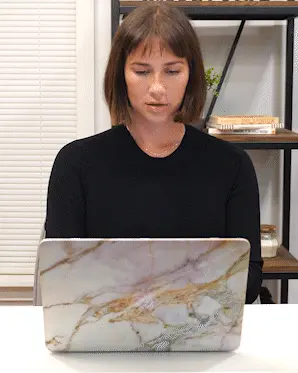 Advertisement
© 2023 - All rights reserved
2000+ SATISFIED STUDENTS
95% Satisfaction RATE
30 Days Money-back GUARANTEE
95% Success RATE

Privacy Policy | Terms & Conditions | Contact Us
© 2022 5StarEssays.com. All rights reserved.
LOGIN TO YOUR ACCOUNT
SIGN UP TO YOUR ACCOUNT
Your phone no.
Password Password must be minimum 8 characters.
Confirm Password
I have read Privacy Policy and agree to the Terms and Conditions .
FORGOT PASSWORD
We use cookies to enhance our website for you. Proceed if you agree to this policy or learn more about it.
Essay Writer Service >
Topic Collections
120 Descriptive Essay Topics to Spark Your Creativity
Writing a descriptive essay is a creative task. It requires using sensory language and expressive means, such as similes, metaphors, personifications, etc., for creating a vivid description of an object, place, person, or experience. The best descriptive essays are usually based on the writer's personal lived reality. However, some good descriptive essay topics require research and imagination to explore. Your instructors might give you one of such assignments to see how well you have absorbed class materials and how confident you are with the knowledge.
Finding a suitable topic to explore is no mean feat. With this blog, we hope to help you with the task. Below, you will find 120 topics grouped by a common theme and academic level they are suitable for. Some of the ideas for descriptive essays are linked to full samples in our free database. Read them to understand descriptive writing better and maybe borrow a trick or two to make your own essay even more compelling.
How to Choose a Descriptive Essay Topic
Before we proceed to our descriptive essay topics list, let's first prime you on brainstorming the ideas and finding suitable topics independently.
The first thing you need to ask yourself is, "What are my limits?" Are you free to use your imagination, or are you restricted to the facts you have witnessed? For example, for your history class, they might ask you to write a descriptive essay of an archeological site you've been digging. That would be a description based on your experience. However, they could also ask you to reconstruct the site and describe what it could look like centuries ago. That would be an assignment based on research but also requiring your imagination and creativity.
With that in mind, you need to inspect what resources you have at your disposal. If you have to base your essay on research, look at what literature you have readily available. If sources abound, you can narrow your topic down for a more efficient search. If, however, the information is scarce, scale up a bit to find more data.
If you have to write a description based on your experience, the best strategy for a good descriptive essay topic would be to go for something that made a strong impression on you. This way, it would be easier to create a powerful description from memory. Also, make sure you touch on points relevant to your class or this particular assignment. For example, you need to write about the importance of emotional intelligence in your practice as a nurse. For this, you must select a case that is both memorable to you and relevant to the topic.
Descriptive Essay Topics for Middle School
First, let us zero in on the academic level. Here are some fun descriptive paper ideas suitable for middle-school students. Some of the suggestions are easy; others are more challenging. However, they all provide an opportunity to give a colorful description and tell a story through images.
Describe your favorite animal
Describe a fantastical journey through a human body affected by fast food
My last weekend and how I spent it
Describe the dawn or the sunset
Describe your pet (or your friend's pet if you don't keep pets)
Describe your favorite item of clothing
Describe your last weekend
Describe the best journey you ever had
Describe your best friend
Describe your classroom
Describe your street
Describe your house
Descriptive Essay Topics for High School Students
If you have been given a descriptive writing assignment but no prompt hinting what to write a descriptive essay on, try these suggestions. Feel free to change them. Treat them as brainstorm starters.
A childhood memory that stuck with you
A time you lost someone dear to you and how you persevered
What are your personal reactions to The Princess Bride movie ? Be descriptive.
Retell Frankenstein from the POV of the Creature
Describe your family home
Describe the last party you've been to
Describe a book character (how you picture them based on the information from the book)
Describe waking up early
Describe your favorite smell
Describe a chance encounter that left a lasting impression
Describe the most fun activity you have ever participated in
Describe a thing that annoys you the most. What makes it so noxious?
Descriptive Essay Topics for College Students
As a college student, you must be looking for more original topics to write a descriptive essay on since you've most likely already explored the easier ones from above. Look in this section or further – in the thematic groups. Read the papers attached as examples if the topic interests you but seems too challenging. Also, don't forget that you can get personalized essay writing help for any type of assignment – creative descriptions included.
Describe your favorite place on campus
Describe your experience with contemplating art
Describe a hot day
Describe events from The Great Gatsby from an unconventional POV
Describe a vivid childhood memory
Describe a gathering (a club meeting, a political rally, etc.)
Describe a construction site
Describe a frightening experience you went through
Describe building a healthy habit (or breaking a bad one)
Describe a wedding you have attended
Describe a trip home during the break
Describe your new room away from home
Descriptive Essay Ideas About an Object
Describing an object is probably on the easier side of this assignment. However, with these original descriptive writing topics, an essay about an ordinary thing can be just as impressive and sophisticated as a description of unique experiences.
My notebook
Describe a tool you use every day and its importance
The thing that has shaped your childhood
Describe your most treasured possession
Describe a piece of jewelry you wish you owned
Describe a thing that has a story attached to it (a family heirloom, a museum exhibit, a memento, etc.)
Describe your favorite piece of furniture
Describe a thing that used to scare you as a child
Judge a book by its cover: pick up and describe a book you've never read
Describe a remarkable door
You are living in the Iron Age. Describe the most valuable thing you own
Describe an item that belongs to a friend or a family member. What can it tell about its owner?
Topics for a Descriptive Essay About an Experience
Speaking of experiences. If you are tired of well-thumbed issues like triumphs and defeats, choose your next topic for a descriptive essay from the list below. Write a different story that is meaningful and impactful.
Describe how you tried something for the first time
Describe a music concert or a festival you've been to
Describe the feelings of an unfairly incarcerated person
Describe a difficult situation that taught you something valuable
Describe living through a natural disaster
Describe the feeling of sorrow
Describe your experience watching a classic movie
Describe how you combat stress
Describe the sadness of leaving
Describe recovering from an illness
Do you remember how you learned reading? Tell about the experience
Describe your visit to a beauty salon or a barbershop
Examples of Descriptive Essay Topics About a Place
Descriptive paper topics suggested below give you only a general direction for your thoughts. In contrast, a sample attached to each title describes a concrete and very specific place. That is why we advise you to explore the attached pieces for more inspiration.
Write about a public place that continues to evoke powerful, emotional memories for you
Describe a restaurant in your area
Describe a house
Describe your hometown
Describe ocean shore
Describe a museum or an art gallery you've attended
Describe a park or a natural spot you like
Describe your favorite place on earth
Describe the best place to study
Imagine a public space designed for teens. Describe it. Where would you place it?
Do you remember your first trip out of town? Where did you go? Be descriptive.
Describe a place where you feel most safe
Interesting Descriptive Essay Topics About a Person
Describing a person is not an easy task, especially if you need to remain neutral and objective. These topics for descriptive essays about people will be an excellent exercise for you.
Describe a person from your class that you find interesting
Describe a person you have helped recently
Describe a stranger who showed you kindness
Describe one of your parents
The most unforgettable person in your life
Describe a person you can call your mentor
Describe your professor
Describe someone you see often but not acquainted with (a cash-desk clerk, a bus driver, a dog-walker from your street, etc.)
Describe a celebrity you find the most inspiring
Describe a fictional character you had a crush on
Describe an influential political figure of today
If you could interview any historical personality, who would it be? Describe them
Descriptive Essay Topics About Art, Culture, and Esthetics
The area we have outlined in the subheading is vast, so these topics are there to give your creativity a little nudge. Play with them and transform them to suit your assignment.
Describe a cultural artifact (a sculpture, a painting, a museum exhibit, etc.)
Describe a creative work you have produced
A documentary that fascinated you
Describe an impact of a poetic work on you
Describe characters on your favorite TV show
Describe a dance show
Describe a thing you would call kitschy. Explain your choice
Describe a ceremony or a ritual you partook in
Describe a night in a movie theater from the perspective of a first-time goer
Describe a consumer good from the point of view of its esthetic value
Describe a building. What's its purpose? How is it conveyed through architecture?
Describe a historical costume representative of a particular era
Imaginative Topics for a Unique Descriptive Essay
How about running away with your imagination and creating something that doesn't exist? No one said that your description must be documental.
If you could rule the world, how would it look like? Describe your perfect vision
Describe the art to an alien
Describe how your childhood experiences have formed your personality
Describe a magical creature you wish existed
Describe a robot you could befriend
Describe an ordinary day from the point of view of an inanimate object
Describe a technological artifact from another planet
Describe a day in a park without using sight
Describe a sci-fi landscape
Describe an immortal being
Describe flying over your hometown
Describe turning into an animal
Descriptive Essay Topics About Business and Technology
Serious topics can be approached creatively as well. Descriptive essays give a human dimension to business and tech – which is always good for a better understanding their purposes.
Internet hoaxes you've come across
Describe a product to a potential consumer
Describe your short-term (3 years) career goals
Describe customer experience in a chain restaurant or reseller's
Describe an innovative shop window display
Describe your workday or shift
Describe a place of work you see yourself in 5 years
Describe an ergonomic design you admired
Describe a perfect gadget that doesn't exist yet
Describe your first computer
Describe a technology that should replace human labor. Why would it be better this way?
Describe an item that will be in each household twenty years from now
If one of the topics above caught your fancy, but there is no sample, don't despair. We can write one exclusively for you. Moreover, if you have written a draft but you think it could be more expressive and vivid, send it to us for editing, and we will make it shine!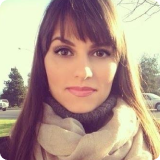 Jana Rooheart
Jana Rooheart came to WowEssays.com with a mission to put together and then slice and dice our vast practical experience in crafting all kinds of academic papers. Jana is an aspired blogger with rich expertise in psychology, digital learning tools, and creative writing. In this blog, she willingly shares tricks of pencraft and mind-altering ideas about academic writing any student will find utterly beneficial.
Share with friends using: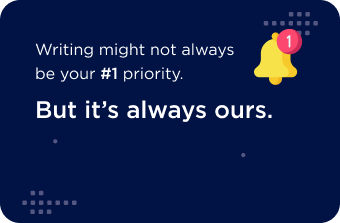 Our Services
275 words = 1 page double-spaced
Looking for essays to inspire you? We have samples of all types on any topic under the sun!
Popular types of paper.
Music Argumentative Essays
Mythology Argumentative Essays
Nursing Argumentative Essays
New York Argumentative Essays
Neighborhood Argumentative Essays
Women Term Papers
Offer Argumentative Essays
Occasion Argumentative Essays
Offense Argumentative Essays
Oath Argumentative Essays
Nickel Argumentative Essays
Obstacle Argumentative Essays
Obscenity Argumentative Essays
Natural Gas Argumentative Essays
Nuclear Power Argumentative Essays
Nervous System Argumentative Essays
Negligence Argumentative Essays
Oligarchy Argumentative Essays
Nathaniel Hawthorne Argumentative Essays
Nostalgia Argumentative Essays
Occupation Argumentative Essays
Nerve Argumentative Essays
Obedience Argumentative Essays
Mutation Argumentative Essays
Notebook Argumentative Essays
Objectivity Argumentative Essays
Oakland Argumentative Essays
Nonsense Argumentative Essays
Nuclear Family Argumentative Essays
Neutrality Argumentative Essays
Negativity Argumentative Essays
Nerd Argumentative Essays
New Jersey Argumentative Essays
New York Times Argumentative Essays
Nuclear Argumentative Essays
Nuclear Reactors Argumentative Essays
Observant Argumentative Essays
Myths Argumentative Essays
Norms Argumentative Essays
Negligent Argumentative Essays
Obama Administration Argumentative Essays
Popular Essay Topics
Annie John Essays
Anomaly Essays
Anode Essays
Annulus Essays
Annular Eclipse Essays
Anosmia Essays
Anointing Of The Sick Essays
Anointment Essays
Anovulation Essays
Another Form Of Essays
Annie Essays
Anorectics Essays
Anon Essays
Ansari Essays
Annika Essays
Anoosh Essays
Anoop Essays
ANPR Essays
Anoint Essays
Annotated Bibliography Essays
Anorexics Essays
Anoraks Essays
Anonyms Essays
Annual Report Essays
Another Country Essays
Anoxygenic Photosynthesis Essays
Recently Uploaded Samples
Password recovery email has been sent to [email protected]
Use your new password to log in
You are not register!
Short on a deadline?
Don't waste time. Get help with 11% off using code - GETWOWED
No, thanks! I'm fine with missing my deadline
In order to continue enjoying our site, we ask that you confirm your identity as a human. Thank you very much for your cooperation.
EXPLORE Coupons Tech Help Pro Random Article About Us Quizzes Contribute Train Your Brain Game Improve Your English Popular Categories Arts and Entertainment Artwork Books Movies Computers and Electronics Computers Phone Skills Technology Hacks Health Men's Health Mental Health Women's Health Relationships Dating Love Relationship Issues Hobbies and Crafts Crafts Drawing Games Education & Communication Communication Skills Personal Development Studying Personal Care and Style Fashion Hair Care Personal Hygiene Youth Personal Care School Stuff Dating All Categories Arts and Entertainment Finance and Business Home and Garden Relationship Quizzes Cars & Other Vehicles Food and Entertaining Personal Care and Style Sports and Fitness Computers and Electronics Health Pets and Animals Travel Education & Communication Hobbies and Crafts Philosophy and Religion Work World Family Life Holidays and Traditions Relationships Youth
HELP US Support wikiHow Community Dashboard Write an Article Request a New Article More Ideas...
EDIT Edit this Article
PRO Courses New Tech Help Pro New Expert Videos About wikiHow Pro Coupons Quizzes Upgrade Sign In
Browse Articles
Quizzes New
Train Your Brain New
Improve Your English New
Support wikiHow
About wikiHow
Easy Ways to Help
Approve Questions
Fix Spelling
More Things to Try...
H&M Coupons
Hotwire Promo Codes
StubHub Discount Codes
Ashley Furniture Coupons
Blue Nile Promo Codes
NordVPN Coupons
Samsung Promo Codes
Chewy Promo Codes
Ulta Coupons
Vistaprint Promo Codes
Shutterfly Promo Codes
DoorDash Promo Codes
Office Depot Coupons
adidas Promo Codes
Home Depot Coupons
DSW Coupons
Bed Bath and Beyond Coupons
Lowe's Coupons
Surfshark Coupons
Nordstrom Coupons
Walmart Promo Codes
Dick's Sporting Goods Coupons
Fanatics Coupons
Edible Arrangements Coupons
eBay Coupons
Log in / Sign up
Education and Communications
College University and Postgraduate
Academic Writing
How to Write a Descriptive Essay
Last Updated: February 8, 2023 References Approved
This article was co-authored by Jake Adams . Jake Adams is an academic tutor and the owner of Simplifi EDU, a Santa Monica, California based online tutoring business offering learning resources and online tutors for academic subjects K-College, SAT & ACT prep, and college admissions applications. With over 14 years of professional tutoring experience, Jake is dedicated to providing his clients the very best online tutoring experience and access to a network of excellent undergraduate and graduate-level tutors from top colleges all over the nation. Jake holds a BS in International Business and Marketing from Pepperdine University. There are 7 references cited in this article, which can be found at the bottom of the page. wikiHow marks an article as reader-approved once it receives enough positive feedback. This article has 30 testimonials from our readers, earning it our reader-approved status. This article has been viewed 1,450,000 times.
A good descriptive essay creates a vivid picture of the topic in the reader's mind. You may need to write a descriptive essay as a class assignment or you may decide to write one as a fun writing challenge. Start by brainstorming ideas for the essay. Then, outline and write the essay using vivid sensory details and strong descriptions. Always polish your essay and proofread it so it is at its best.
Brainstorming Ideas for the Essay
You could also choose a fictional person to write about, such as a character in a book, a story, or a play. You could write about a character on your favorite TV show or video game.
Another take on this option is to write about a made-up place or object, such as the fantastical school in your favorite book or the magic wand from your favorite TV show.
You could also choose a more specific emotion, such as brotherly love or self-hatred. These emotions can make for powerful descriptive essays.
For example, if you were writing about a person like your mother, you may write down under "sound" : "soft voice at night, clack of her shoes on the floor tiles, bang of the spoon when she cooks."
Writing the Essay
If you are writing the essay for a class, your instructor should specify if they want a five paragraph essay or if you have the freedom to use sections instead.
For example, if you were writing a descriptive essay about your mother, you may have a thesis statement like: "In many ways, my mother is the reigning queen of our house, full of contradictions that we are too afraid to question."
For example, if you were writing the essay about your mom, you may start with: "My mother is not like other mothers. She is a fierce protector and a mysterious woman to my sisters and I."
If you were writing an essay about an object, you may start with: "Try as I might, I had a hard time keeping my pet rock alive."
You can also use adjectives that connect to the senses, such "rotting," "bright," "hefty," "rough," and "pungent."
For example, you may describe your mother as "bright," "tough," and "scented with jasmine."
You can also use similes, where you use "like" or "as" to compare one thing to another. For example, you may write, "My mother is like a fierce warrior in battle, if the battlefield were PTA meetings and the checkout line at the grocery store."
For example, you may write about your complicated feelings about your mother. You may note that you feel sadness about your mother's sacrifices for the family and joy for the privileges you have in your life because of her.
For example, you may end a descriptive essay about your mother by noting, "In all that she has sacrificed for us, I see her strength, courage, and fierce love for her family, traits I hope to emulate in my own life."
Polishing the Essay
You can also read the essay aloud to others to get their feedback. Ask them to let you know if there are any unclear or vague sentences in the essay.
Be open to constructive criticism and feedback from others. This will only make your essay stronger.
If you have a word count requirement for the essay, make sure you meet it. Add more detail to the paper or take unnecessary content out to reach the word count.
Outline for a Descriptive Essay
Expert Q&A
You Might Also Like
↑ http://www.writeexpress.com/descriptive-essay.html
↑ Jake Adams. Academic Tutor & Test Prep Specialist. Expert Interview. 24 July 2020.
↑ https://www.iup.edu/writingcenter/writing-resources/organization-and-structure/descriptive-writing.html
↑ https://spcollege.libguides.com/ld.php?content_id=10168248
↑ http://www.butte.edu/departments/cas/tipsheets/style_purpose_strategy/descriptive_essay.html
↑ https://owl.purdue.edu/owl/general_writing/academic_writing/essay_writing/descriptive_essays.html
↑ https://vln.school.nz/groupcms/view/845349/descriptive-writing
About This Article
To write a descriptive essay, start by choosing a topic, like a person, place, or specific emotion. Next, write down a list of sensory details about the topic, like how it sounds, smells, and feels. After this brainstorming session, outline the essay, dividing it into an introduction, 3 body paragraphs, and a conclusion. Open with a vivid introduction that uses sensory details, then introduce your thesis statement, which the rest of your essay should support. Strengthen your essay further by using metaphors and similes to describe your topic, and the emotions it evokes. To learn how to put the finishing touches on your essay, keep reading! Did this summary help you? Yes No
Reader Success Stories
Joshua Aigbe
Mar 25, 2021
Did this article help you?
Nguyen Manifest
Subaa Subaavarshini
Jul 13, 2020
Daniel Karibi
May 13, 2021
Aug 21, 2019
Featured Articles
Trending Articles
Watch Articles
Terms of Use
Privacy Policy
Do Not Sell or Share My Info
Not Selling Info
wikiHow Tech Help Pro:
Level up your tech skills and stay ahead of the curve
Descriptive Essay Writing
Descriptive Essay: Definition, Tips & Examples
12 min read
Published on: May 24, 2020
Last updated on: Jan 3, 2023
On This Page On This Page
A descriptive essay is the most popular type of essay writing. They are based on the writer's personal thoughts. High school students usually go for a descriptive essay because this genre of essay allows the student to think broadly.
However, the writing process for this type of essay does not require a lot of research. It allows you to describe your thoughts in your own way.
Descriptive essays are quite similar to the narrative essay because it describes the sense of smell, touch, taste, hearing, and sight through words. A descriptive essay provides in-depth details of the event, place, or incident.
Wondering how to write a good descriptive essay? Read our article and write a flawless descriptive essay with descriptive essay samples.
Your first order with us is FREE!
What is a Descriptive Essay?
A descriptive essay is a type of essay which asks the students to give a description of something; for example, a person, place, incident, or an emotion, or an event. It is a detailed description, where the writer is painting a picture in words.
Different people have different thoughts and points of view. A descriptive essay allows you to explain your point of view in your own way. You should give a description of every aspect of the topic so that a reader can feel as if he has personally experienced that.
A good description will bring the reader to the actual happening of the event. Every point has to come out clearly so that the reader won't be left in suspense. To write a perfect descriptive essay, you need to learn how to draw a real picture in the reader's mind. A descriptive essay needs a creative mind.
What is the Purpose of a Descriptive Essay?
The descriptive essay describes an event, a person, an emotion, or anything. The actual purpose of a descriptive essay is to provide a real image to the reader through a detailed description.
Unlike argumentative essays, a writer can use vivid language to bring an actual image into the reader's mind, where the writer has to persuade the reader by providing facts and logic.
The descriptive essay uses the power of language to activate the five human senses, including touch, smell, sight, taste, and hearing. This type of essay is usually assigned to the creative students so that they can bring their creativity on the paper as well as in the reader's mind.
Features of Descriptive Essay
There are five basic features of a descriptive essay that distinguishes it from other writing types.
Let's discuss them in detail.
Sensory Details - A great descriptive essay appeals to the emotions of the audience and forms an association for them. In this essay type, a writer paints a picture with words so they have to be really engaging and appealing to the senses.
Central Theme - The content of your descriptive essay is shaped according to the central or major theme. Make sure to define the central theme explicitly and focus it on one single point.
Figurative Language - A key to writing an impactful descriptive essay is to use figurative language throughout the content. Use metaphors, similes, adverbs, and adjectives to describe settings and characters.
Precise Language - the vocabulary you use for the content should be appropriate and accurate. The language, as well as the tone, should reflect the major theme of the essay vividly.
Organization of Ideas - Arrange all your ideas and information in a properly structured manner.
Make sure that your descriptive writing is based on these elements to ensure its effectiveness and success.
Descriptive Essay Format
All formal writing types, including descriptive papers, require a proper format to be readable and understandable. Therefore, before starting your essay, you should create an outline of your essay. It will help you organize your essay.
List the point of discussion of each paragraph. List all the main points of each paragraph. This essay type is written using the basic essay outline. The standard 5-paragraph essay consists of one paragraph of introduction, followed by three body paragraphs, and the conclusion paragraph.
Descriptive Essay Outline Template
How to Start a Descriptive Essay?
As a name implies, a descriptive essay is a form of essay that describes something – place, person, emotion, or event. This genre allows students to think creatively. If you want to connect with the reader on a deeper level, you should describe all the feelings and emotions related to your topic. And, if you are unable to connect with the reader try, try again!
Writing a strong descriptive essay requires a writer to form a strong plan. Following are the steps involved in the pre-writing or planning procedure of a good descriptive essay:
Follow the below-mentioned steps to finally begin your writing procedure for the descriptive essay:
Usually, professors assign the topic for a descriptive essay. But, if you have a choice to select a topic, then you have a great chance to select something which you know a lot about.
Descriptive essay revolves around a single point, i.e., a person, an event, or a location. While writing a descriptive essay, it is the reader's duty to convey a detailed description of the topic. So, while choosing a topic, a writer needs to keep that in mind.
The next step is brainstorming about the selected topic. At this point, think of all the relevant points that exactly describe your topic.
Brainstorm every little detail about your topic. Note down everything on paper. Organize the points and try to make sense.
After the brainstorming session, develop a strong thesis statement. It is a very crucial part of the whole essay because it will be a prominent part of the essay.
Your thesis statement should be designed to present the crux of the whole essay and set out the topic framework. It should be strong enough to guide the reader on what to expect in the body.
How to Write a Descriptive Essay
When you have drafted a plan for your essay, it is time to execute it effectively. The writing process of your essay will only get simpler if you have taken all the required pre-writing steps.
An introduction is the entry point of your essay. It should be designed to grab the reader's attention. Usually, it sets the mood for the entire essay. Introduce the reader to the topic and what the essay will be about.
Do not put all the details here; just give a brief introduction to the main topic.
Start the introductory paragraph with suspense so that you can capture the eye of the reader. You can even pose a question so that the reader tries to find the answer in your essay and continue reading.
Give a brief introduction. Describe the topic in 2 or 3 sentences by using vivid language. Use clear and concise language that leaves the reader in a satisfying situation. Use of adjectives and adverbs will also help you write good sentences.
The body part gives you the freedom to write the details about your selected topic. Here you have 3 to 4 paragraphs where you can paint a picture in the reader's mind through vivid language, persuading dialogues, or images.
This part should support your thesis. Describe all the points in detail. The idea should come out at the beginning.
The paragraphs should be interlinked by good transition words. Organize your paragraphs in a way that they make sense.
As you are telling a story, create some drama. Make your essay an exciting and interesting piece of writing. Focus on your feeling and write exactly what you have experienced.
Do not try to exaggerate things. Stick to your point!
The use of good vocabulary is very important. The language should be clear and concise. Choose the best word for your essay description. Without the usage of proper words, you won't be able to invoke the readers' emotions.
Choose the vivid language that serves the better image of your topic. Use your senses to appeal to the reader. Write slowly and thoughtfully, and use good words to convey your feelings. Be organized and leave the reader with a clear impression.
Finally, the conclusion paragraph presents a summary of the whole essay. It should reaffirm the thesis statement. It should be well organized and well written. It is the last thing that a reader is going to read and it will leave the final impression.
It is the last chance to impress the reader. So, you need to pay all attention to this section. Restate your thesis statement and give a short reminder to the reader what the essay was required to cover. Make a good final statement so that the reader can leave thinking about your essay.
Proofread your essay to make a review. You can identify the mistakes and correct your tone. Go through your essay 2 or 3 times so that you can identify all the mistakes and correct them before final submission.
Do not rely on autocorrect; sometimes your wrong word is also a word, i.e. "is" or "in". Autocorrect won't identify it as a problem, and it will change the whole meaning of the sentence. Take a short break from your work. Stepping away from your work allows you to clear your mind and relax your eyes.
After taking a break, read your essay from the reader's perspective.
Does it making sense? Is it engaging? Is it appealing? Is the tone polite?
Are your words good enough? Is it conveying the exact image of what you had in your mind?
If your essay is answering all of the questions, you are good to go. But, if not, then you might have to correct the problem and rethink all the things which you have missed. Follow the same procedure again and again until you get to the desired image of your topic.
Descriptive Essay Examples
Below are presented some examples to help you draft your descriptive essays professionally. Follow the structure and score well in your academics.
Descriptive Essay Example About a Person
Descriptive Essay Example About an Event
Descriptive Essay Example About a Place
Descriptive Essay Topics
Choosing the right topic is very important. Because you are going to write all the tiny details of your topic. So, choose something which you know a lot about.
A descriptive essay includes writing about a person, event, emotion, a feeling. Make sure your essay engages all the 5 senses, taste, touch, smell, view, hearing, of the reader, or at least one of them.
Have a look at some popular descriptive essay topics.
Descriptive Essay Topics About a Person
Describe your favorite person
Describe your best friend
Describe your favorite teacher
Describe your enemy
Describe someone whom you love the most
Describe your mother
Describe your father
Describe your family
Describe your favorite brother
Describe a person whom you idealize
Describe that person who inspires you.
Descriptive Essay About an Event
Writing about an event is quite an interesting thing. You have a lot of things to describe, people over there, the food, the environment, and many more things. The first thing that you need to define is what kind of event you are going to write about.
When you write an essay on an even you should consider the following things:
What kind of event was it?
Time of the day
Descriptive Essay Topics About an Event
Describe your friend's wedding
Describe your college's farewell
Describe the last Christmas party
Describe your brother's bachelor party
Describe your own wedding
Describe the memorable concert you have attended
Describe your last convocation
Describe the best dinner party you have ever attended
Describe the event you have attended where you were not invited
Descriptive Essay Topics About a Place
Describe your favorite place
Describe the place you have visited in the summer
Describe your grand mama's farmhouse
Describe your hometown
Describe your favorite college
Describe your favorite vacation destination
Describe your favorite tourist spot
Describe your favorite museum
Describe your dream house
Describe a fancy place that you have created
Describe your favorite mall
Essay writing is an essential part of academic writing, and descriptive essay writing is one of them. The descriptive essay is one of the most popular types of essays in high school. It gives the students freedom of thinking, as a writer is allowed to paint a picture for the reader in simple words.
But writing an essay first draft requires practice and good writing skills. So if you doubt your skills, get a professional's help online.
CollegeEssay.org is an essay writing company that provides custom services and high-quality essays and papers. Be it a simple descriptive essay or a complex college essay our writers can provide quality assistance.
Simply place an order to get amazing content written at the best price.
Frequently Asked Questions
What are the 4 elements of descriptive writing.
The four elements of descriptive writing are:
Metaphors
Similes
Adjectives
Adverbs
What are the 2 types of description?
The two types of description are:
Objective
Impressionistic
Cathy A. (Literature, Marketing)
For more than five years now, Cathy has been one of our most hardworking authors on the platform. With a Masters degree in mass communication, she knows the ins and outs of professional writing. Clients often leave her glowing reviews for being an amazing writer who takes her work very seriously.
People also read
Best Descriptive Essay Topics to Choose From for Your Essay
Amazing Descriptive Essay Examples for Your Help
Writing a Descriptive Essay Outline - Tips & Examples
Share this article
Keep reading
5 Examples of How to Write a Good Descriptive Paragraph
Disassemble good writing to see what makes it tick.
Writing Essays
Writing Research Papers
English Grammar
Ph.D., Rhetoric and English, University of Georgia
M.A., Modern English and American Literature, University of Leicester
B.A., English, State University of New York
A good descriptive paragraph is like a window into another world. Through the use of careful examples or details, an author can conjure a scene that vividly describes a person, place, or thing. The best descriptive writing appeals to multiple senses at once—smell, sight, taste, touch, and hearing—and is found in both fiction and nonfiction .
In their own way, each of the following writers (three of them students, two of them professional authors) have selected a belonging or a place that holds special meaning to them. After identifying that subject in a clear topic sentence , they proceed to describe it in detail while explaining its personal significance.
"A Friendly Clown"
"On one corner of my dresser sits a smiling toy clown on a tiny unicycle―a gift I received last Christmas from a close friend. The clown's short yellow hair, made of yarn, covers its ears but is parted above the eyes. The blue eyes are outlined in black with thin, dark lashes flowing from the brows. It has cherry-red cheeks, nose, and lips, and its broad grin disappears into the wide, white ruffle around its neck. The clown wears a fluffy, two-tone nylon costume. The left side of the outfit is light blue, and the right side is red. The two colors merge in a dark line that runs down the center of the small outfit. Surrounding its ankles and disguising its long black shoes are big pink bows. The white spokes on the wheels of the unicycle gather in the center and expand to the black tire so that the wheel somewhat resembles the inner half of a grapefruit. The clown and unicycle together stand about a foot high. As a cherished gift from my good friend Tran, this colorful figure greets me with a smile every time I enter my room."
Observe how the writer moves clearly from a description of the head of the clown to the body to the unicycle underneath. More than sensory details for the eyes, she provides touch, in the description that the hair is made of yarn and the suit of nylon. Certain colors are specific, as in cherry-red cheeks and light blue, and descriptions help the reader to visualize the object: the parted hair, the color line on the suit, and the grapefruit analogy. Dimensions overall help to provide the reader with the item's scale, and the descriptions of the size of the ruffle and bows on the shoes in comparison to what's nearby provide telling detail. The concluding sentence helps to tie the paragraph together by emphasizing the personal value of this gift.
"The Blond Guitar"
by Jeremy Burden
"My most valuable possession is an old, slightly warped blond guitar―the first instrument I taught myself how to play. It's nothing fancy, just a Madeira folk guitar, all scuffed and scratched and fingerprinted. At the top is a bramble of copper-wound strings, each one hooked through the eye of a silver tuning key. The strings are stretched down a long, slim neck, its frets tarnished, the wood worn by years of fingers pressing chords and picking notes. The body of the Madeira is shaped like an enormous yellow pear, one that was slightly damaged in shipping. The blond wood has been chipped and gouged to gray, particularly where the pick guard fell off years ago. No, it's not a beautiful instrument, but it still lets me make music, and for that I will always treasure it."
Here, the writer uses a topic sentence to open his paragraph then uses the following sentences to add specific details . The author creates an image for the mind's eye to travel across by describing the parts of the guitar in a logical fashion, from the strings on the head to the worn wood on the body.
He emphasizes its condition by the number of different descriptions of the wear on the guitar, such as noting its slight warp; distinguishing between scuffs and scratches; describing the effect that fingers have had on the instrument by wearing down its neck, tarnishing frets, and leaving prints on the body; listing both its chips and gouges and even noting their effects on the color of the instrument. The author even describes the remnants of missing pieces. After all that, he plainly states his affection for it.
"Gregory"
by Barbara Carter
"Gregory is my beautiful gray Persian cat. He walks with pride and grace, performing a dance of disdain as he slowly lifts and lowers each paw with the delicacy of a ballet dancer. His pride, however, does not extend to his appearance, for he spends most of his time indoors watching television and growing fat. He enjoys TV commercials, especially those for Meow Mix and 9 Lives. His familiarity with cat food commercials has led him to reject generic brands of cat food in favor of only the most expensive brands. Gregory is as finicky about visitors as he is about what he eats, befriending some and repelling others. He may snuggle up against your ankle, begging to be petted, or he may imitate a skunk and stain your favorite trousers. Gregory does not do this to establish his territory, as many cat experts think, but to humiliate me because he is jealous of my friends. After my guests have fled, I look at the old fleabag snoozing and smiling to himself in front of the television set, and I have to forgive him for his obnoxious, but endearing, habits."
The writer here focuses less on the physical appearance of her pet than on the cat's habits and actions. Notice how many different descriptors go into just the sentence about how the cat walks: emotions of pride and disdain and the extended metaphor of the dancer, including the phrases the "dance of disdain," "grace," and "ballet dancer." When you want to portray something through the use of a metaphor, make sure you are consistent, that all the descriptors make sense with that one metaphor. Don't use two different metaphors to describe the same thing, because that makes the image you're trying to portray awkward and convoluted. The consistency adds emphasis and depth to the description.
Personification is an effective literary device for giving lifelike detail to an inanimate object or an animal, and Carter uses it to great effect. Look at how much time she spends on the discussions of what the cat takes pride in (or doesn't) and how it comes across in his attitude, with being finicky and jealous, acting to humiliate by spraying, and just overall behaving obnoxiously. Still, she conveys her clear affection for the cat, something to which many readers can relate.
"The Magic Metal Tube"
by Maxine Hong Kingston
"Once in a long while, four times so far for me, my mother brings out the metal tube that holds her medical diploma. On the tube are gold circles crossed with seven red lines each―"joy" ideographs in abstract. There are also little flowers that look like gears for a gold machine. According to the scraps of labels with Chinese and American addresses, stamps, and postmarks, the family airmailed the can from Hong Kong in 1950. It got crushed in the middle, and whoever tried to peel the labels off stopped because the red and gold paint came off too, leaving silver scratches that rust. Somebody tried to pry the end off before discovering that the tube falls apart. When I open it, the smell of China flies out, a thousand-year-old bat flying heavy-headed out of the Chinese caverns where bats are as white as dust, a smell that comes from long ago, far back in the brain."
This paragraph opens the third chapter of Maxine Hong Kingston's "The Woman Warrior: Memoirs of a Girlhood Among Ghosts," a lyrical account of a Chinese-American girl growing up in California. Notice how Kingston integrates informative and descriptive details in this account of "the metal tube" that holds her mother's diploma from medical school. She uses color, shape, texture (rust, missing paint, pry marks, and scratches), and smell, where she has a particularly strong metaphor that surprises the reader with its distinctness. The last sentence in the paragraph (not reproduced here) is more about the smell; closing the paragraph with this aspect adds emphasis to it. The order of the description is also logical, as the first response to the closed object is how it looks rather than how it smells when opened.
"Inside District School #7, Niagara County, New York"
by Joyce Carol Oates
"Inside, the school smelled smartly of varnish and wood smoke from the potbellied stove. On gloomy days, not unknown in upstate New York in this region south of Lake Ontario and east of Lake Erie, the windows emitted a vague, gauzy light, not much reinforced by ceiling lights. We squinted at the blackboard, that seemed far away since it was on a small platform, where Mrs. Dietz's desk was also positioned, at the front, left of the room. We sat in rows of seats, smallest at the front, largest at the rear, attached at their bases by metal runners, like a toboggan; the wood of these desks seemed beautiful to me, smooth and of the red-burnished hue of horse chestnuts. The floor was bare wooden planks. An American flag hung limply at the far left of the blackboard and above the blackboard, running across the front of the room, designed to draw our eyes to it avidly, worshipfully, were paper squares showing that beautifully shaped script known as Parker Penmanship."
In this paragraph (originally published in "Washington Post Book World" and reprinted in ​"Faith of a Writer: Life, Craft, Art"), Joyce Carol Oates affectionately describes the one-room schoolhouse she attended from first through fifth grades. Notice how she appeals to our sense of smell before moving on to describe the layout and contents of the room. When you walk into a place, its overall smell hits you immediately, if it's pungent, even before you've taken in the whole area with your eyes. Thus this choice of chronology for this descriptive paragraph is also a logical order of narration, even though it differs from the Hong Kingston paragraph. It allows the reader to imagine the room just as if he were walking into it.
The positioning of items in relation to other items is on full display in this paragraph, to give people a clear vision of the layout of the place as a whole. For the objects inside, she uses many descriptors of what materials they are made from. Note the imagery portrayed by the use of the phrases "gauzy light," "toboggan," and "horse chestnuts." You can imagine the emphasis placed on penmanship study by the description of their quantity, the deliberate location of the paper squares, and the desired effect upon the students brought about by this location.
Kingston, Maxine Hong. The Woman Warrior: Memoirs of a Girlhood Among Ghosts. Vintage, 1989.
Oates, Joyce Carol. The Faith of a Writer: Life, Craft, Art. HarperCollins e-books, 2009.
By clicking "Accept All Cookies", you agree to the storing of cookies on your device to enhance site navigation, analyze site usage, and assist in our marketing efforts.
Descriptive Essay
Definition of descriptive essay.
A descriptive essay , as the name implies, is a form of essay that describes something. In this genre , students are assigned the task of describing objects, things, places, experiences, persons, and situations. The students use sensory information to enable readers to use their five senses of touch, taste, smell, hearing, and sight to understand the topic of the essay.
Qualities of a Descriptive Essay
Difference between a description and a descriptive essay, examples of descriptive essays in literature, example #1:  the corner store (by eudora welty).
"Our Little Store rose right up from the sidewalk; standing in a street of family houses, it alone hadn't any yard in front, any tree or flower bed. It was a plain frame building covered over with brick. Above the door, a little railed porch ran across on an upstairs level and four windows with shades were looking out. But I didn't catch on to those. Running in out of the sun, you met what seemed total obscurity inside. There were almost tangible smells — licorice recently sucked in a child's cheek, dill pickle brine1 that had leaked through a paper sack in a fresh trail across the wooden floor, ammonia-loaded ice that had been hoisted from wet croker sacks and slammed into the icebox with its sweet butter at the door, and perhaps the smell of still untrapped mice."
Example #2: And the Orchestra Played On (by Joanne Lipman)
"The hinges creaked when I opened the decrepit case. I was greeted by a cascade of loose horsehair — my bow a victim of mites, the repairman later explained. It was pure agony to twist my fingers into position. But to my astonishment and that of my teenage children — who had never heard me play — I could still manage a sound. "It turned out, a few days later, that there were 100 people just like me. When I showed up at a local school for rehearsal, there they were: five decades worth of former students. There were doctors and accountants, engineers and college professors. There were people who hadn't played in decades, sitting alongside professionals like Mr. K.'s daughter Melanie, now a violinist with the Chicago Symphony Orchestra. There were generations of music teachers."
In the first paragraph of this descriptive excerpt, the author clearly describes the decrepit nature of the violin case, as well as the damage time has done to the bow. The second paragraph is a description of the characters , and their similarities.  Both use sensory information for effective descriptions.
Example #3: Yarn (by Koyoko Mori)
"The yellow mittens I made in seventh-grade home economics proved that I dreamed in color. For the unit on knitting, we were 1 supposed to turn in a pair of mittens. The two hands had to be precisely the same size so that when we held them together, palm to palm, no extra stitches would stick out from the thumb, the tip of the fingers, or the cuff. Somewhere between making the fourth and the fifth mitten to fulfill this requirement, I dreamed that the ball of yellow yarn in my bag had turned green. Chartreuse, leaf, Granny Smith, lime, neon, acid green. The brightness was electric. I woke up knowing that I was, once again, doomed for a D in home ec."
Example #4: The Taj Mahal (by Salman Rushdie)
"And this, finally, is why the Taj Mahal must be seen: to remind us that the world is real, that the sound is truer than the echo, the original more forceful than its image in a mirror. The beauty of beautiful things is still able, in these image-saturated times, to transcend imitations. And the Taj Mahal is, beyond the power of words to say it, a lovely thing, perhaps the loveliest of things."
Function of Descriptive Essay
Related posts:, post navigation.
Descriptive Essay Example
How to Write an A-Grade Descriptive Essay Example + 40 Topics
The Best Descriptive Essay Topics Collection
10 descriptive essay topics for grade 8, 10 topics for descriptive essays high school, 10 descriptive essay topics for middle school, 10 descriptive essay topics for college, the best tips on how to write a descriptive essay, the introduction of a descriptive essay: how to get started, how to craft a powerful descriptive essay thesis, tips on how to write a conclusion for a descriptive essay, descriptive essay examples: check the correct one before getting started.
" The Woman I've Seen Once"
A Descriptive Essay Outline Sample
Advice from an expert on how to write a descriptive essay example, our professionals craft the perfect essay worth a+.
A descriptive piece of writing is your chance to offer the reader see the picture with his own eyes.  Working on a descriptive essay examples , you are going to provide your target audience with the perception through 5 senses. If you manage to do this the best way, your paper will be evaluated highly. If not, you are likely to get a low grade. Some students consider this piece of writing an interesting task to do. Others think it is much more difficult than any other written assignment. Are there any reasons to think so?
Almost every day, you describe things with the aim to help other people imagine what you are talking about. Sometimes, listening to your description, the person understands what you mean from the 1st time. There are situations when it is extremely difficult to draw pictures using words.
Not everyone has an ability to describe things in a bright clear manner.  This doesn't mean that you should just give up! No, never! This guide on how to compose a descriptive essay example will help you to learn writing basics. Follow the most effective tips for completing a paper that will 100% stand out!
Before you get started with the descriptive essay example writing , you should take several steps. The 1st one will be the selection of a topic, like a compare contrast essay . Choosing from descriptive essay topics, be guided by the rule to give preference to the topic you are familiar with and feel passionate about. It is very important for any type of paper, especially for this piece of writing.
How can you describe the person you have never seen, the event you haven't attended, the phenomenon you haven't heard about? It is obvious that only being familiar with the main features and distinctive characteristics of the object/subject of your description, you'll be able to provide readers with a clear picture of this thing. Do you experience difficulties with the topic selection? Check descriptive essay topics and choose the one that sounds best.
Pick the topic you find the most interesting one:
The portrait of my mother
My best friend and me: common features we have
The bird I like the most
The perfect day of my life
My favorite author
My first school teacher
How do I see my family dream house?
What is my perfect weekend?
What does the forest look like in winter?
What makes my room unique?
Check a topics collection aimed at high-school students:
What do I like/dislike in my appearance?
Whom do you consider beautiful among celebrities?
Describe the most interesting dream you have seen
How should the best cup of coffee taste?
Describe the best present in your life
Do you believe that pets look similar to their owners? Describe your pet
My room and the room of my sister/brother
My father's character
The smartphone of my dream
Innovative characteristics of Apple gadget.
Check the collection of easy topics ideas:
Which season do you consider best for traveling?
What was your impression unwrapping birthday gifts?
My favorite holiday celebration
What kind of clothing style do you prefer?
Describe the most beautiful sunset you have seen
Which feelings does a person have going somewhere by plane?
The prettiest girl/boy in my class
The portrait of my grandparents
My favorite food
The best day of my life so far
Have a look at descriptive essay topics that can be used by students studying at a college below:
The mountain lake description
How do you imagine the most romantic wedding day?
Describe the feelings of a person who has fallen in love
The person I love the most
What kind of rest do I like?
The worst summer holidays in my life
Describe any labor activity
Describe the process of writing a letter to a friend
How do you choose gifts for your friends?
Describe the process of work (your dad is repairing his car in the garage)
Have you chosen the best topic? It is high time to learn how to structure this kind of paper the correct way. This genre doesn't differ much from other papers. Like any other one, it starts with an introduction, followed by the main body, and finally, there is the conclusion. Sure that this genre has its own distinctive features you should take into account. Don't you learn how to write a descriptive essay on A-grade? Check helpful tips for crafting a worthy descriptive paper that will impress your teacher.
Offer the reader plunge into the world of your sensations. If two people are given a task to describe the same thing, they will do this differently. Every person perceives the world and everything that happens through his/her own vision. Being assigned to write a paper describing something, you should use a great opportunity to show how you see this/that object/person/event using the bright language rich in literary devices, which play a significant role in the reflecting atmosphere.
Make your paper vivid. The key to success is to sound expressive. Your task is to help readers see the whole picture reading your paper. Words can work miracles being not less bright than a photograph.
Help the reader understand the work's purpose. Any paper topic has its purpose. The writer's task is to provide readers with a clear understanding of what it is.
Convey information following the outline. Making an outline is a must if you want to create a good work. A detailed plan will help not to miss any detail. Following the correct structure, there are all chances to craft a valuable piece of writing.
If you aren't good at writing essays according to the structure , you are welcome to check how to write essay parts. Step by step, create a description that will sound real.
Some students spend hours brainstorming ideas on how to get started. Are you one of them? If you don't understand how to write a descriptive essay intro , start with a life story from your personal experience able to engage the reader. Your story should touch all 5 senses. Choose which one to start with. For example, describing a wedding day, start with the description of the atmosphere, music, decoration, etc. Make the reader guess what celebration it is. Creating intrigue works effectively.
A thesis statement is an obligatory part of your work. The purpose of this sentence is to introduce the key topic idea. The thesis should be clear and concise. It should be one informative paragraph.   Focus on the major idea, exclude everything that doesn't matter writing about the purpose and the way you are going to reach the goal.
The end of the work should include the writer's standpoint and the main points' brief summary. Conclude the paper not leaving readers with questions left. Make it powerful because it has been proven that the reader's memory is organized in a way that implies he/she remembers the last words better than the main body's information. Wonder how to write a descriptive essay conclusion? Check the example!
Is this the first time you need to craft a description? Check descriptive essay examples for you to understand how to do this the best way. Have a look at the example below.
" The Woman I've Seen Once" Every day we see a lot of strangers passing them by without paying attention but that woman in the red dress stood out from the crowd. She was extremely beautiful. She knew about this and even felt proud of being like a model from the fashion magazine. She has long black hair, big black eyes that it was possible to dive into them and get lost forever like in the ocean. However, on their surface, I noticed waves of sorrow. The woman was standing silently.  The entire nature of hers was ready to scream from pain. Her eyes were full of tears looking at me - those were tears of sadness mixed with happiness. I wanted to come to her to ask what had happened. Unfortunately, something prevented me from this. I turned back, understood that she had disappeared. I did my best to find her seeing her nowhere. It was so strange because it seemed that her perfume was left in that park forever. I smelled it - it seemed so familiar to the one my mom had. She died when I was five. I wanted to find her seeing her in everyone. I will never forget the woman who looked so similar to my mom because she had such a sad face. I think that there are no meetings, which take place by chance. I am sure, that one has been planned by someone. Who was she? This has remained a secret. This doesn't matter because her appearance gave me a chance to see the image of my mom once again and feel her love wherever she is now".
Depending on what you are going to write about, your outline will differ. Describe a person's appearance, an event, a process, a natural phenomenon, a picture, etc. In each case, the outline's content will differ while the main structural elements we have already discussed above will remain. Check the descriptive essay outline sample that you can use describing a person.
I. Introduction:
The overall impression
The features you have noticed 1st
II.          Main Body:
The description of the face/body parameters
The description of the clothes
The behavior of the person
III.       Conclusion:
Does the character of the person suit the appearance?
What kind of features helped to find out what kind of personality the person has?
The personal observations
Write your work only after checking successful descriptive essay examples. Keep in mind that to complete a good essay of this genre, you need to be very careful with details. Don't make a big mistake considering details not very important for the overall impression. If writing about the person, analyze both the appearance/character, find out what the face features, clothes can tell about the personality. Describing any person/animal/not alive object, remember that you should have a clear picture of the topic to impress the reader with your detailed story. Use senses to help the reader see, smell, taste, hear, touch what you are writing about. Prof. Mary K., online essay writer from EssayPro
Have checked the descriptive essay example being unsure you can write this type of work on A+? Our professionals with years of experience will give a helping hand! Share the topic/the teacher's guidelines and we will do our best to exceed his/her expectations. We have a team of reliable writers treating the process of crafting essays as an opportunity to realize their potential.
Just contact us writing "Write my essay cheap". You will be pleasantly surprised by affordable prices per page we offer our customers to pay for. Forget about sleepless nights/long working hours during the day! We are here to help 24/7! Our experts are always ready to offer necessary academic assistance with any kind of work, regardless of the difficulty level!
Don't hesitate to use our services if getting a high score is of the utmost importance for you! We promise you'll never regret hiring one of our well-educated talented writers! Tell us your wish - we will tailor our service to your personal wants/needs!