IAS Preparation
UPSC Preparation Strategy
Water Scarcity

Water Scarcity - Water Stress in India & Prevention of Water Scarcity [UPSC Notes]
Water scarcity is insufficient freshwater resources to meet the human and environmental demands of a given area. This article will talk about the topic 'Water Scarcity' which is important in the IAS Exam from the perspective of UPSC General Studies I & III, and essay papers of the Mains Exam.
Table of Contents:
Types of Water Scarcity
Adequate access to safe drinking water is a priority for global development. However, given the challenges of population growth, profligate use, growing population, and changes in weather patterns due to global warming, many countries, both wealthy and poor are facing water scarcity in the 21st century.
There are two types of water scarcity:
Physical water scarcity
Economic water scarcity
Physical Water scarcity
Physical or absolute water scarcity is the result of regions demand outpacing the limited water resources found in that location. As per the Food and Agricultural Organisation (FAO) of the United Nations, around 1.2 Billion people live in areas of physical scarcity; many of these people live in arid or semi-arid regions. People impacted by this kind of water scarcity are expected to grow as populations increase and as weather patterns become more unpredictable due to climate change.
Economic Water scarcity
This kind of water scarcity primarily arises due to the lack of water infrastructure in general or due to the poor management of water resources where the infrastructure is in place. As per FAO estimates more than 1.6 Billion people face economic water shortage. Economic water scarcity can also arise due to unregulated water use for agriculture and industry at the expense of the general population.
What is the Water Footprint?
Everything that we consume in our daily life, whatever we eat, sell, buy, wear requires water to make them. Water footprint measures the amount of water used to produce each of the goods and services we use . It can be measured for any process, like growing crops, for producing clothes, for the fuel we use in our travels, or for a multinational company.
A nation's water footprint is defined as the total amount of water needed for the production of goods and services calculated by adding all the water consumed plus the water inherent in products imported, then subtracted by water in exports.
India's water footprint is 980 cubic metres per capita, ranks below the global average of 1243 cubic metres. India contributes roughly 12 % of the world's total water footprint.
Effects of Water Scarcity Across the Globe
The problem of water scarcity has gained a lot of importance due to the potential damage it can inflict. As per some reports, 1.1 billion people worldwide lack access to water, and a total of 2.7 Billion people find water scarce for at least one month of the year.
As per 2017 Global Risks Report of the World Economic Forum , in terms of impact on humanity, the water crisis is ranked as the 3rd most important global risk.
Governments will be forced to choose between agricultural, industrial, municipal or environmental interests and some groups would win at the expense of others.
Water scarcity can result in forced migration. It may lead to domestic or regional conflicts, in geopolitically fragile areas.
As per the UN report, over 2 Billion people live in countries experiencing high water stress. As per UNESCO 24 Million and 700 Million people will be displaced in some Arid and Semi-arid regions by 2030.
Inadequate sanitation is also a problem for 2.4 Billion people. They are exposed to diseases, such as Cholera and Typhoid fever, and other water-borne illnesses. 2 million people, mostly children, die each year from diarrheal diseases alone.
Water Scarcity in India
India has 4 % of the world's freshwater which has to cater to 17 % of the world's population.
As per NITI Aayog report released in June 2019, India is facing the worst-ever water crisis in history. Approximately 600 million people or roughly around 45 % of the population in India is facing high to severe water stress. As per the report, 21 Indian cities will run out of their main source of water i.e. groundwater by 2020. The report goes on to say that nearly 40 % of the population will have absolutely no access to drinking water by 2030 and 6 % of India's GDP will be lost by 2050 due to the water crisis.
Main causes of Water Scarcity in India
As per World Bank data, India accounts for 25 % of global demand for groundwater. More than 90 % of groundwater in India is used for irrigated agriculture. The remaining 24 Billion m 3 supplies 85 % of the country's drinking water. Approximately 80 % of India's 1.35 Billion population depends on groundwater for both drinking and irrigation.
The table shows India has a smaller area equipped for irrigation compared to China, yet India consumes almost double the amount of water for agriculture purpose. This shows inefficiency in water usage which is unsustainable.
India is a major exporter of rice which implies India is exporting millions of litres of water annually.
The most important crops of India are rice, wheat and sugarcane. They are the most water-consuming crops. Rice, which is a major crop export, consumed about 3,500 litres of water for a kilogram of grain produced. Punjab which is the 3rd largest producer of rice in India, is completely dependent on groundwater for production of rice, though Punjab fares well from a land productivity perspective, they are lagging behind states like West Bengal, Bihar in terms of water productivity as they consume two to three times more water than Bihar and West Bengal to produce a kilogram of rice. For detailed information on Major Crops of India , visit the link provided here.
Check out other links related to crops of India –
Sugarcane is another water-guzzling crop in India, which is a very popular crop among farmers in Maharashtra because they are assured of marketing by sugar mills. The primary source of water for growing this crop is groundwater, whereas states like Bihar which is more suitable for the production of sugarcane produce only 4 % of the country's total sugar cane output. Know in detail about Agriculture in India on the given link.
Water storage in India is about 209 m 3 per person far below the minimum threshold of 1,000 m 3 per person for identifying water scarcity in a country. In addition, the per capita availability of water has reduced from 2,209 m 3 per year in 1991 to 1545 m 3 per year in 2011.
Though the Minimum Support Price (MSP) announced by the Government was usually for around 22 crops, the MSP incentive was skewed in favour of rice and wheat. Hence even states which are dry, where weather conditions were not in favour, farmers still preferred to grow rice and wheat resulting in excessive extraction of groundwater to grow the rice and wheat.
Given below are a few important links related to agriculture –
Effects of Water Scarcity in India
Social and Political Effects of Water Scarcity in India
Effects of Water Scarcity on Food Security
74 % of the area under wheat cultivation and 63 % of the area under rice cultivation faces extreme levels of water scarcity.
Expected demand-supply gap of up to 570 Billion m 3 by 2030 in the agriculture sector.
Virtual water export adds to the problem, the export of approximately 37 lakh tonnes of Basmati rice alone cost India 10 Trillion litres of water in 2014-15.
8 Ways to Prevent Risks on Food Security due to Water Scarcity
States should start using a water lens while developing agricultural policies and incentives.
India needs to manage its international export of virtual water.
Ensure that crop production patterns within the country, across different states, are aligned to regional water availability.
Agriculture policies that limit the export of water-intensive crops or reduce Minimum Support Price (MSP) and subsidies for water-intensive crops (particularly sugarcane, cotton and rice) in regions with declining water tables.
Emphasise on the adoption of water-efficient technologies, management systems, farmer education, and advisory services.
Consider developing an agricultural water export index to track virtual water, to track the amount of virtual water exported by India through trade commodities to other countries. This can enable better policy and incentives that support water sustainability.
The water footprint network has developed an interactive tool to calculate and map the water footprint by different users, assess its sustainability, and identify strategic interventions for improving water use.
Invest in scaling up Micro-irrigation. It is a vital solution to make India's agriculture more water-efficient, the adoption rate is still small due to problems in the sustained adoption of micro-irrigation across seasons due to maintenance challenges and cost pressures. A programme that takes care of financial support, operational support, and technical support is essential. The Government of India's 'Per Drop More Crop' component under the Pradhan Mantri Krishi Sinchayee Yojana promotes the use of drip and sprinkler irrigation by farmers.
Effects of Water Scarcity on the Carrying Capacity of Urban Hubs
5 of the world's largest cities under water stress present in India.
No Indian city is able to provide 24 hours 7 days a week water supply to its entire urban population.
Expected water demand-supply gap of approximately 50 Billion m 3 for the domestic sector by 2030, as future demand doubles present use.
3 Ways to Prevent Water Scarcity in Urban Areas
An integrated approach to land-use planning and zoning where water will be the crux of the planning is the sole way to ensure sustainable urban development in which the needs of the city's water needs are met.
While creating city plans and providing permits for new establishments, state and city governments should consider water resource availability in the region, and resist developmental activities that are not sustainable from the perspective of water management.
The government can take a leaf out of the book from the American Planning Association (APA) in the United States which has introduced water-related policy guidelines, which treats water as a critical component of infrastructure planning.
Economic Risks of Water Scarcity in India
Effects of Water Scarcity on sustainable industrial activity
Industries expected to draw 3 times water compared to their actual consumption by 2030.
Shutdowns possible as states prioritize irrigation and household needs, and fail to provide water to industries.
Water intensive industries such as Food & Beverages, Textiles, Paper & Paper products are likely to be worst affected.
4 Ways to Prevent Risks for Industrial Activity due to Water Scarcity
Water usage can be optimized by giving permits that put caps on water consumption by each user.
Industrial zoning can restrict water-intensive industries from setting up in water-scarce regions, this will promote water efficiency amongst small and large industries.
We could take an example of Australia's Murray-Darling Basin which supports water trading worth AUD 2 Billion annually. It is a system where water entitlements and allocations are provided to industrial units annually, and they are allowed to trade i.e. buy and sell their water quotas amongst different users, to maximize their outputs and income by optimizing water use.
ESG compliance checks by banks can act as an effective tool for adopting water conservation activities by organisations that seek external funding. The risks posed to organisations due to water shortages and scarcity will affect the performance of banks. An Indian bank checks and raises a red flag if the availability of water in the region is insufficient to support the business operations of an organisation. Another bank conducts portfolio analysis and covers water as a key non-financial risk.
Effects of Water Scarcity on Energy Production in India
40 % of India's thermal power plants presently located in water-scarce regions
70 % of India's thermal power plants are expected to face high water stress by 2030.
Read about Thermal Power Plants in India from the linked article.
4 Ways to Prevent Risks on Energy Production due to Water Scarcity
Diversifying to renewable energy sources like Solar and Wind energy, that are not reliant on water to generate energy. Government has already set targets of 175 GW of energy by 2022, this will considerably help in diverting the crisis.
Make sure that new Thermal power plants are only established in regions where there is no scarcity of water availability.
Promote the adoption of water-efficient technologies for operation of power plants and the production of energy.
National Thermal Power Corporation (NTPC) is exploring solutions such as desalination plants which can create additional water for human use, and floating Solar PV can reduce the natural rate of evaporation and support conservation of water.
Environmental Risks of Water Scarcity in India
Effects of Water Scarcity on Biodiversity of India
Human intervention impacts 35 species on average in biodiversity hotspots in India .
The Western Ghats , the Himalayas and North East are amongst hotspots with threatened species category.
Dam construction on the Kali river contributed to the Western Ghats decline in forest cover of 30 percentage points in approximately 40 years.
3 Ways to Prevent Biodiversity Destruction in India
Economic policy needs to incorporate economic value of biodiversity, impact on the environment needs to be evaluated when new development activities, such as building dams or reservoirs are planned.
Explore the possibility of smaller projects in multiple locations instead of one large project in one geographical location, since the cumulative environmental footprint of such smaller projects might be lower compared to one large project.
Undertake large scale tree plantation to re-establish habitats and support resuscitation of bird population and wildlife in the region.
Effects of Water Scarcity on Desertification
Approximately 30 % of Indian land is degraded or faces desertification
Water erosion is the largest cause of desertification and is responsible for approximately 11 % of total desertification.
Cost of land degradation estimated at approximately 2.1 % of India's 2014-15 GDP.
Read more about Desertification from the linked article.
4 Ways to Prevent Risks of Desertification
Afforestation is a very effective method, but it must be done strategically and scientifically so that the right mix of flora is propagated i.e. local species, drought-tolerant variety of trees etc.
Adopt agroforestry, in this method trees and shrubs, are grown next to crops and pasturelands. It can reduce erosion and even increase biodiversity in areas currently covered with mono-cropping and without cover crops and natural barriers.
By increasing the green cover it will help in groundwater rejuvenation as water absorption and retention capacity of soil increases. It is important to tap into local and grassroots knowledge to select the right trees for the appropriate geography.
China's 'great wall' initiative is a phenomenal example of China making large scale investments in tackling desertification. The country has planted 66 Billion trees in the arid Northern territory and they claim to have reduced sandstorms by 20 % and desertification by nearly 5,000 miles in recent years.
Measures for Preventing Water Scarcity in India (Central Government)
Ministry of Jal Shakti
The Government of India established the Ministry of Jal Shakti to consolidate interrelated functions pertaining to water management. The Ministry launched Jal Shakti Abhiyan – a campaign for water conservation and water security. Get detailed information on Jal Shakti Ministry on the page linked here.
Jal Shakti Abhiyan Campaign
Jal Shakti Abhiyan launched in
1592 water-stressed blocks
256 districts
The major focus areas of Jal Shakti Abhiyan is given below
Water conservation and rainwater harvesting
Renovation of traditional and other water bodies/tanks
Borewell recharge structures
Watershed development
Intensive afforestation
Block and District water conservation plans
Promotion of efficient water use for irrigation
Better choice of crops for Krishi Vigyan Kendras
Jal Abhiyan is a time-bound, mission-mode water conservation campaign. Hence to make sure that efforts are going in the right direction, The National Institute for Transforming India (NITI) Aayog has developed a comprehensive water management metrics named Composite Water Management Index (CWMI).
The Government of India has announced an ambitious target of providing piped clean drinking water to all villages by 2024.
Read more about Jal Shakti Abhiyan from the linked article.
Atal Bhujal Yojana 
In order to acknowledge and contain the ever-growing problem of groundwater depletion, the Indian Government introduced the Atal Bhujal Yojana (ABY) in December 2019 after getting financial approval from the World Bank in 2018. It was launched under Jal Jeevan Mission. It is related to groundwater usage and conservation in India.
The objective of the program was to lay emphasis on the recharge of groundwater resources and improve the exploitation of the groundwater resources, with the involvement of people at the local level. Further details on Atal Bhujal Yojana can be read on the linked page.
Adoption of Composite Water Management Index (CWMI)
The National Institute for Transforming India (NITI) Aayog has developed the Composite Water Management Index (CWMI) to enable effective water management in Indian states. The first edition was published in 2018 and became a very well-received publication inside and outside the country.
Mandate of CWMI
Establish a benchmark for state-level performance on key water indicators.
Identify the high performing states and low performing states thereby inculcating a culture of constructive competition among states
Identify areas for deeper engagement and investment on the part of the states.
Measures for Preventing Water Scarcity (State Government)
Rajasthan – Mukhya Mantri Jal Swalambhan Abhiyan (MJSA)
The objective is to make villages self-sufficient in water through participatory water management approach.
Launched in 2016
A unique feature is the usage of Drones to identify water bodies for restoration
Gram Sabha in villages is responsible for budgeting of water resources for different uses, providing greater power to the community members in decision-making.
6 Accomplishments of the MJSA program
In the 1st 2 phases of the program, 7742 villages in Rajasthan benefited by 2.3 Lakh water conservation activities.
In the 2nd phase, 1.35 Lakh water conservation structures were created in 4213 villages.
Benefited more than 88 lakh people, 93 lakh heads of livestock, covering an area of 33.50 Lakh hectares.
After the 1st phase, there was a 56 % reduction of water supply through tankers and the average rise in the groundwater table by 4.6 feet in 21 non-desert districts of the states.
50,000 hectares of additional land had been made fit for cultivation in the districts
64 % of the handheld pumps had been rejuvenated.
Andhra Pradesh – Neeru Chettu Programme
The objective is to make Andhra Pradesh drought-proof and reduce economic inequalities through better water conservation and management practices. Highlights of the program are given below.
Repaired about 7,000 farm ponds
Repaired 22,000 check dams
102 lift irrigation schemes have been commissioned or revived.
This program has enabled irrigation access to approximately 2,10,000 acres of land in the state.
Maharashtra – Jalyukt Shivar Abhiyan
Launched in 2015 – 16, with the aim of making 5000 villages water scarcity free, every year. This program entails the following
Deepening and widening of streams
Construction of cement and earthen stop dams
Works on nullahs and digging of farm ponds.
Geo-tagging of water bodies and use of a mobile application to enable web-based monitoring
3 Accomplishments of the Jalyukt Shivar Abhiyan program
Increase in groundwater levels of 1.5 to 2 metres.
11,000 villages have been declared drought-free
Agricultural productivity has increased by 30 % – 50 %
Telangana – Mission Kakatiya Program
Launched in 2014
Aims to restore 46,000 tanks across the state and bring over 20 lakh acres land under cultivation.
Enhancing the development of minor irrigation structures
Promoting community-based irrigation management.
Restoration of tanks to enable effective utilization of the 255 TMC water allocated for minor irrigation under Godavari and Krishna river basins.
4 Accomplishments of the Mission Kakatiya Program
Over 22,500 tanks had been restored till March 2018
The program Boosted water storage capacity of water bodies
Enhanced on-farm moisture retention capacity in the region.
Increase in the gross area irrigated under tank ayacut by 51.5 % compared to the base year.
Gujarat – Sujalam Sufalam Yojana
It is a water conservation scheme by the Gujarat Government launched in May 2018; it focuses on
Deepening of water bodies before monsoons
Desilting of water bodies
Target to increase water storage capacity by 11,000 lakh cubic feet through deepening of 13,000 lakes, check dams, and reservoirs. The program was a success as per media reports.
2nd edition was launched in 2019 in which the state increased its financial contribution to 60 % for programme activities, requiring private entities to pay only remaining 40 %
Madhya Pradesh – Kapil Dhara Yojana
Develop irrigation facilities on private land of small and marginal farmers, through the construction of dug wells, farm ponds, check dams etc.
Focuses on providing financial support to landholders without access to irrigation facilities and prioritizes marginalized communities to maximize impact.
The program has contributed to improved productivity, intensity, and diversity of crop production in the region and generates livelihood sources.
Punjab – Pani Bachao Paise Kamao
The program launched to break water-energy nexus.
It is an innovative program, where farmers are provided with fixed electricity quota and receiving Rs 4 per KWh (Kilowatt-hour) for every unit of electricity saved through Direct Benefits Transfer (DBT).
The scheme launched by the Department of Power on a pilot basis in the districts of Jalandhar and Hoshiarpur; allows farmers to join on a voluntary basis.
A unique solution to the widespread problem of electricity and water wastage by farmers by encouraging them to use the resources efficiently by incentivising them monetarily for being water efficient.
Uttar Pradesh – Jakhni Village, Bundelkhand
Jakhni village of Banda district in the Bundelkhand region was one of the most water-scarce regions in India. There was heavy migration from the village in search of water and for better livelihood, but the villagers drastically changed the situation through rigorous water conservation techniques as given below.
Construction of farm ponds
Restoration/rejuvenation of water bodies
Collection and utilization of greywater
Raising of farm bunds
Intensive plantation of trees
The uniqueness of this success is farmers of Jakhni undertook the entire work without any
external funding, machinery or resources.
Accomplishments
It has become a water self-sufficient village, it was earlier drought-prone
Improved agricultural production – now produces 23,000 quintals of Basmati rice, production of other crops has also increased by manifolds
Water contamination in India
As per the NITI Aayog report, 70 % of all of the country's fresh water in the ground or on the surface is polluted. As per the report, 600 Million Indians are facing a high or extreme water crisis. 2,00,000 Indians die every year since they are drinking, washing, and bathing in contaminated water.
Relevant links to cover up the topic on water and its scarcity comprehensively for the upcoming UPSC exam are given below-
4 Ways Adopted to Prevent Water Scarcity Across the Globe
We need to use a multi-pronged approach to address the matter. 1. Aquifer Recharging
An aquifer is a body of permeable soil or rock that contains or transmits groundwater. They are usually refilled from rain or melting snow. As per UN reports groundwater withdrawal has tripled in the past 50 years; areas with highest groundwater withdrawals include parts of China, India and the United States. Around 67% is used for agricultural purposes, 22% for domestic use, 11% for industrial use. Aquifer recharge involves injecting excess surface water into underground aquifers. Water can be treated before injection. Use native plant species in wetland areas to boost aquifers natural recharge capabilities.
2. Water reuse and Zero-Liquid Discharge Technology
This method can alleviate water scarcity for municipalities and industries. Zero Liquid Discharge technologies use, treat, and reuse water in a closed-loop system without release or discharge.
3. Coastal Reservoir Projects
Singapore, Hong Kong, Japan have Coastal reservoir projects that have been effectively functioning and supplying people with drinking water.
4. Desalination Plants
This is a process of treating saline or brackish water. This process can be used to treat seawater or groundwater containing salt concentrations that make it unfit for drinking. Highly saline water contains salt in the concentrations ranging between 10,000 ppm and 35,000 ppm. Freshwater is defined as water with less than 1,000 ppm of salt.
Due to growing demands, many nations are investing in this technology. There are an estimated 16,000 desalination plants in operation around the world. The largest desalination plants are in Saudi Arabia, UAE and Israel. Unfortunately, desalination plants are energy guzzlers. It requires 10 times more energy than that consumed by pumping well water.
As the trend suggests, the number of questions being asked from the environment segments is increasing. Candidates can get the complete trend analysis in our GS 3 strategy, Structure and Syllabus page.
The above details would be of help to candidates preparing for UPSC 2022  exams from the perspective of mains examination.
Frequently Asked Questions related to Types of Irrigation
What are the 3 types of irrigation, what is the best type of irrigation, what is modern irrigation, what are traditional methods of irrigation, what is full irrigation, what is furrow irrigation system.
Relevant Links
Leave a Comment Cancel reply
Your Mobile number and Email id will not be published. Required fields are marked *
Request OTP on Voice Call
Post Comment

Register with BYJU'S & Download Free PDFs
Skip to primary navigation
Skip to main content
Skip to primary sidebar
India's Largest Career Transformation Portal
Essay on Water Scarcity for Students in English [Easy Words*]
January 16, 2021 by Karan
Essay on Water Scarcity : Poor water resources management and ever-increasing population have created a global water crisis. The value of water is undoubtedly undermined, and we see a lack of optimization and planning by authorities. Taps running dry in many areas are a clear indication of the alarming situation. The government's huge demand-supply gap and apathy have further worsened the situation. Groundwater systems have almost dried up, and many areas don't have access to clean drinking water.
TABLE OF CONTENTS
Essay on Water Scarcity 500 Words in English
Below we have provided Water Scarcity Essay in English, suitable for class 6, 7, 8, 9 & 10.
Water scarcity means a lack of sufficient water supplies to meet water consumption demands in an area. Water stress, water shortages and water crises are all involved. While water stress is relatively newer, it is challenging to obtain freshwater sources to use over the long term. It could lead to further depletion and deterioration of the existing water resources. Water shortages could be caused by a change in climates, such as changing weather patterns, including droughts or floods.
Water scarcity can come as a result of two mechanisms: the physical (absolute) shortage of water and the economic shortage of water where the physical shortages of natural water supplies are a result of inadequate natural water resources to meet the needs of one country, and the economic shortage of water due to poor management of adequate water resources available.
Causes of Water Scarcity
The shortage of water is mostly a human-made activity because of excess population growth and water resources mismanagement. Some of the critical reasons for water shortages are:
India belongs to the world's leading producers of farm products, and therefore the consumption of water for irrigation is amongst the highest. Traditional irrigation technology causes the most considerable loss of water due to evaporation, runoff, percolation, water distribution and over-use of groundwater. As more areas are subjected to conventional irrigation methods, the stress for water available for other purposes will continue. The solution lies in a broad application of micro-irrigation methods, including drips and sprinklers irrigation.
Rapid development is ignoring the conventional bodies of water that have also been a source of groundwater recovery. Traditional aquifers must urgently be rekindled, and new ones must be implemented. Government intervention is urgently needed at the source to address this problem. Lack of on-time de-silting in large water systems which can increase the potential for monsoon water storage is another reason for the scarcity of water. Shockingly, governments at state levels have not taken this up on priority as an annual practice. This alone will add considerably to the storage levels of water.
Rising concretisation due to urban growth that has chocked groundwater sources has exacerbated the problem. Water is not recharged or stored in ways that make its use efficient while retaining the natural ingredients of water. Besides, it severely reduces the availability of drinking water through the entry of waste and industrial waste into water systems. In these areas, marine life is already mostly extinct. This is the source of an emerging crisis that is very serious. We can never find sustainable solutions if we do not understand the source of the problem.
Solutions to Overcome Water Scarcity Problems
There is a large amount of water lost while washing the dishes at home. Our methods of washing dishes must be modified, and the habit of water running must be reduced. A small step here can make substantial water savings. The priority must be given to water infrastructure improvements as water conservation, and efficiency is critical elements in sustainable water management.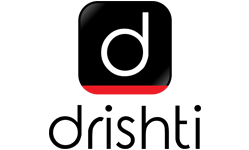 Classroom Programme
Online Programme
Drishti Store
My Bookmarks
My Progress
Change Password
From The Editor's Desk
How To Use The New Website
Help Centre
Achievers Corner
Topper's Interview
About Civil Services
UPSC Prelims Syllabus
GS Prelims Strategy
Prelims Analysis
GS Paper-I (Year Wise)
GS Paper-I (Subject Wise)
CSAT Strategy
Previous Years Papers
Practice Quiz
Weekly Revision MCQs
60 Steps To Prelims
Prelims Refresher Programme 2020
Mains & Interview
Mains GS Syllabus
Mains GS Strategy
Mains Answer Writing Practice
Essay Strategy
Fodder For Essay
Model Essays
Drishti Essay Competition
Ethics Strategy
Ethics Case Studies
Ethics Discussion
Ethics Previous Years Q&As
Papers By Years
Papers By Subject
Be MAINS Ready
Awake Mains Examination 2020
Interview Strategy
Interview Guidance Programme
Current Affairs
Daily News & Editorial
Daily CA MCQs
Sansad TV Discussions
Monthly CA Consolidation
Monthly Editorial Consolidation
Monthly MCQ Consolidation
Drishti Specials
To The Point
Important Institutions
Learning Through Maps
PRS Capsule
Summary Of Reports
Gist Of Economic Survey
Study Material
NCERT Books
NIOS Study Material
IGNOU Study Material
Yojana & Kurukshetra
Chhatisgarh
Uttar Pradesh
Madhya Pradesh
Test Series
UPSC Prelims Test Series
UPSC Mains Test Series
UPPCS Prelims Test Series
UPPCS Mains Test Series
BPSC Prelims Test Series
RAS/RTS Prelims Test Series
Daily Editorial Analysis
YouTube PDF Downloads
Strategy By Toppers
Ethics - Definition & Concepts
Mastering Mains Answer Writing
Places in News
UPSC Mock Interview
PCS Mock Interview
Interview Insights
Prelims 2019
Product Promos
Daily Updates
Indian Economy
Make Your Note
Water Stress In India
13 Mar 2020
GS Paper - 3
Government Policies & Interventions
Issues Arising Out of Design & Implementation of Policies
Mobilization of Resources
This article is based on " Let the water flow, quickly" which was published in The Economic Times on 12/03/2020. It talks about the status of water stress in India.
Depletion of water resources due to overuse and decline in water supplies due to climate change is pushing India closer to the tipping point of water scarcity. Apart from these, several government policies especially pertaining to Agriculture (minimum support price), also resulted in over-exploitation of water. These factors make India a water-stressed economy. In this context, for sustainable utilization of the stressed water resource, there is a need for follow-through action under the framework of cooperative federalism and citizen activism.
Status of Water Stress in India
Ground Water
India has the dubious distinction of being the world's largest user of groundwater by far, even as the water table has been falling by an average of 0.4 m nationally. Reports from Bihar suggest that the water table there has fallen by several feet of late. Well, over half of the districts in the state are facing or expected to be facing severe groundwater over-exploitation.
Surface Water
One recent report mentions that over 70% of surface irrigation water is being simply wasted, nationally.
Given suboptimal command area development and distribution of water in ill-maintained (and uncovered) canals, leads to the suboptimal utilization of water infrastructure and often results in heavy soil erosion and siltation.
Also, the hydrological conditions vary widely across regions. While some are drought-prone, others witness recurring floods.
Geological factors like steep slopes contribute to the lesser usability of the rainwater.
Reasons for Water Stress in India
The problem is compounded by Indian law which extends exclusive rights to landowners over groundwater.
State procurement policy and subsidized electricity in Punjab make it profitable for farmers to produce rice. Similarly, farmers in Maharashtra cultivate sugarcane because they are assured procurement.
Poor Maintenance: There's a large, growing gap between irrigation potential created and that actually utilised, simply due to lax maintenance.
In most segments —industrial usage, households, etc — the data is mostly available at only the aggregate level, implying diminished utility for policymaking.
There is no single water database for the country. In 2016, the standing committee on water resources of the Indian parliament finally recommended having a national groundwater database that could be updated every two years. However, not much has been done in this regard.
Rapid Urbanization: India is urbanizing rapidly. This implies heightened water demand from households, industry and agriculture. Concretization also reduces the ground-water replenishment.
Barely 2% of our urban areas have both sewerage systems and sewage treatment plants.
India's urban centers produce over 40,000 million litres of sewage daily, but only about a fifth of the muck undergoes treatment.
Steps Taken by The Government
Mahatma Gandhi National Rural Employment Guarantee Act is one of the biggest government-funded employment schemes in the world.
The huge workforce employed under the MGNREGA has enabled the government to introduce water conservation as a project under the Act.
The government aims to improve groundwater harvesting and build water conservation and storage mechanisms through MGNREGA.
The government is making active efforts to revolutionise villages and cities through block-level water conservation schemes. For example; the Jal Gram Scheme under the Jal Kranti Abhiyan is aimed at developing two model villages in water-starved areas to lead the other villages towards water conservation and preservation.
The Government of India has launched the National Water Mission with the objective of conservation of water, minimizing wastage and ensuring more equitable distribution both across and within states through integrated water resources development and management.
One of the objectives of the Mission is to increase the water use efficiency by 20%.
It seeks to provide every rural person with adequate safe water for drinking, cooking and other basic domestic needs on a sustainable basis.
With the objective of achieving effective utilization of water, NITI Aayog has developed the Composite Water Management Index.
The index revolves around issues ranging from water scarcity and related morass like deaths due to lack of access to safe water, its projected increase in demand over the years and finding ways for its effective conservation.
The efforts like the formation of Jal Shakti Ministry (to tackle water issues holistically) and the goal to provide piped water to all rural households by 2024, under the Jal Jeevan mission, are steps in the right direction.
Way Forward
Rational pricing of water can be put to practice, keeping in mind the affordability of the population in the country.
Along with this, reuse, reduce and recycling of water should be promoted.
River rejuvenation ought to be a policy priority of the Centre and state governments.
Sustainable operations and maintenance of irrigation systems must be boosted.
There is a need to leverage Information Technology to revamp water-related data systems, which seem to be sorely lacking in coverage, efficiency or robustness.
There is a need to follow conservation agriculture i.e. farming practices adapted to the requirements of crops and local conditions. Cultivation of less water-intensive crops like pulses, millets and oilseeds should be encouraged in water-stressed regions.
Decentralised approach, with a key focus on water conservation, source sustainability, storage and reuse wherever possible. A participatory approach is needed in water governance.
Rainwater harvesting should be incorporated into urban planning.
Need to emphasis on behavioural change, differentiating of potable and non-potable water usage by the citizenry will go a long way in bringing a Jan Andolan
Drishti Mains Question
What do you understand by 'water stress'? How is India affected by it?

Talk to our experts
1800-120-456-456

Essay on Water Scarcity
Water is the basic necessity of every human being, but water scarcity is a major issue that is rising very rapidly in India nowadays. The problem has become so severe that in many states the groundwater has almost dried up and people have to depend on water supply from other sources. In addition, water is one of the most misused natural resources that we still waste. It is the central point of our lives but unfortunately, not our priority concern.
Earlier, people understood the value of water and planned their lives around it. Moreover, many civilizations were born and lost around water, but today, in spite of having knowledge, we still fail to understand the value of water in our lives.
Reasons for Water Scarcity
Mismanagement of water and the growing population in our country are the two main reasons for water scarcity. There are also a number of other man made disturbances that continue to rise. Besides this, some of the reasons for water scarcity are:
Wasteful Use of Water for Agriculture
India, an agricultural country, produces a huge quantity of food to feed its population. The surplus that is left, gets exported outside.
It is not unknown that producing this much food requires a lot of water too. The traditional method of irrigation wastes a lot of water due to evaporation, water conveyance, drainage, percolation, and the overuse of groundwater. Besides, most of the areas in India use traditional irrigation techniques that stress the availability of water.
However, the technique of irrigation has changed during modern times and we provide water to plants using a sprinkler or drip irrigation.
Reduction in Water Recharges Systems
Rapid construction that uses concrete and marbles may not let the rainwater get absorbed in the soil, but still, we install some mechanism in our houses so that we can hold the rainwater. Then we can recharge the groundwater.
Lack of Water Management and Distribution
There is a need for an efficient system to manage and distribute the water in urban areas. The Indian government also needs to enhance its technology and investment in water treatment. Besides, we should ensure optimization at the planning level.
Solutions to Overcome this Problem
Close the running tap.
During dishwashing and hand washing people often let the tap run. These running taps waste thousands of liters of water per year. Therefore, closing the tap will reduce this problem.
Replace Dripping Taps
In India, it is commonly seen that most of the houses have taps or faucets that go on dripping water even when they are closed. This running tap wastes up to 30,000 liters of water that nobody bothers to change. So, we should replace these taps immediately.
Brief on Water Scarcity
Water is a basic necessity for every living being. Life without water is impossible, not just for us humans, but for all plants and animals too. Water scarcity is an issue of grave concern these days as water scarcity has become very common. Water is one of the most wasted natural resources and corrective measures should be taken before the water scarcity situation becomes worse. In spite of being aware of the implications, not much is being done today.
In India, and across the world, it has been recorded that about half a billion people face a shortage of water for about six months annually. Many well-known cities around the world are facing acute scarcity of water. Many facts and figures are available to know about the water scarcity problem, but what are the reasons for this scarcity?
With the growing population, the use of water has increased manifold. The lack of more freshwater sources and the increase in population is a major reason for this scarcity. The lack of proper Water management systems and proper drainage systems in India, especially in the urban areas is a major cause too. Kitchen wastewater should be able to be recycled but due to a poor drainage system, this is not possible. An efficient water management system is required in order to distribute water in urban areas.
Another major issue is Deforestation. Areas with more greenery and plants are known to have good rainfall. Industrialisation and urbanization are two major factors here. Due to Deforestation, and cutting down of trees, rainfall has become an issue too.
Rivers are a major source of fresh water in India. Today we see a lot of industries that have come up and all of them are mostly near the rivers and these rivers become highly polluted as a result of all the industrial waste.
Effect of Global Warming and Climate Change
Global Warming and Climate Change are also responsible for the scarcity of water. The melting of icebergs into the sea due to the rise in temperatures is a reason as to how salty water is increasing day by day instead of freshwater. The percentage of rainfall has decreased drastically these days. Climate change along with the decrease in rainfall percentage has greatly affected freshwater bodies.
Water scarcity has become a major problem and an alarming issue these days, and we must consciously strive to work together to find some solution to this issue of water scarcity. The Indian government today has formulated and come up with many plans on how to tackle and solve this problem.
To conclude, water scarcity has become an alarming issue day by day. If we do not take the problem of water scarcity seriously now, our future generations are going to suffer severely and may even have to buy this necessity at a high cost.
FAQs on Water Scarcity Essay
1.  What are the reasons for Water Scarcity?
The lack of proper Water Management and proper Drainage system plays a major role. Many other factors and reasons can be held responsible for the scarcity of water. Some of the major reasons are Global Warming and Climate Change; Pollution of the rivers due to industrialization; Deforestation and the cutting down of trees is another reason; Reduced percentage of rainfall due to the climate change pattern; Increase in the population which leads to increase in the use of water.  Learn more about water scarcity on Vedantu website helpful for long-term.
2. What is meant by the scarcity of water?
The scarcity of water means a shortage of water and not being able to manage the demand and supply of water. Water scarcity refers to the lack of freshwater bodies to meet the standard quantity and demand of water. Unequal distribution of water due to factors like Climate Change and Global Warming. Water Scarcity is also due to pollution and lack of rainfall. Water scarcity means a scarcity due to some physical scarcity or scarcity due to the lack of regular supply.
3. What are the two types of water scarcity?
Physical water scarcity is the result of regions' demand outpacing the limited water resources found in that location. According to the Food and Agricultural Organization (FAO) of the United Nations, about 1.2 billion people live in areas of physical scarcity and many of these people live in arid or semi-arid regions. People who are affected by this Physical kind of water scarcity are expected to grow as the population increases and as the weather patterns keep changing as a result of climate change.
Economic water scarcity is due to the lack of proper water infrastructure and a proper water management system or also because of poor management of water resources. The FAO estimates that more than 1.6 billion people face economic water shortages today. Economic water scarcity can also take place because of the unregulated use of water for agriculture and industry.
4.  How can we solve the problem?
Conscious awareness is required to deal with and understand the problem of water scarcity. We can start off by consciously saving water in our homes and surroundings.  Small easy steps like taking care when washing hands, or when working in the kitchen, have to be taken. The running water taps are a major reason for losing hundreds of liters of water on a daily basis. And we should be careful not to waste this water. Conscious decision to save and the need to understand the problem of water scarcity is of utmost importance.
5. How do we waste water?
Water is wasted in ways we do not even realize, in our homes and in our workplaces. When we brush our teeth, when we shave or when we wash the dishes, one of the most common things we do is to keep the water running, especially when running water is available. As soon as we begin cleaning or washing, we do not think of the water that is being wasted. While washing hands, we leave the water tap on, which results in wasting water too. Small things like these should be kept in mind and this could be our small step towards preserving water.
India's Water Crisis – How to Solve it?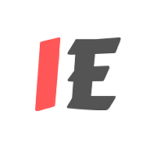 From Current Affairs Notes for UPSC » Editorials & In-depths » This topic
Water is the most valuable natural resource as it is essential for human survival and life on earth. However, the availability of freshwater for human consumption is highly under stress because of a variety of factors. This crisis of water scarcity is most visible in India as well as in other developing countries.
Mindmap Learning Programme (MLP)
GS Mindmaps
Optional Mindmaps
Study Hacks
Current Affairs (Newsbits, Editorials & In-depths) 
Ancient Indian History
Medieval Indian History
Modern Indian History
Post-Independence Indian History
World History
Art & Culture
Geography (World & Indian)
Indian Society & Social Justice
Indian Polity
International Relations
Indian Economy
Environment 
Internal Security
Disasters & its Management
Science & Technology
General Studies (GS) 4 – Ethics
Syllabus-wise learning
Prelims Sureshots (Repeated Topic Compilations)
Political Science
Anthropology
Public Administration
SIGN UP NOW
What is water scarcity?
Water scarcity is the lack of freshwater resources to satisfy water demand.
It is manifested by partial or no satisfaction of expressed demand, economic competition for water quantity or quality, disputes between users, irreversible groundwater depletion, and negative effects on the environment.
It affects every continent and was categorised in 2019 by the World Economic Forum as one of the largest global risks with respect to its potential impact over the next decade.
One-third of the global population (2 billion people) live under situations of severe water scarcity at least one month of the year.
Half a billion people in the world affected by severe water scarcity all year round.
Half of the world's largest cities have been facing water scarcity.
How is the water scarcity measured?
The absolute minimum water requirement for domestic usage is 50 litres per person per day, though 100-200 litres is often recommended.
Considering the needs of agriculture, industry and energy sectors, the recommended minimum annual per capita requirement is about 1700 cubic meters .
If a country like India has only about 1700 cu. meters water per person per year, it will experience only occasional or local water distress .
If the availability falls below this threshold level, the country will start to experience periodic or regular water stress .
If the water availability declines below 1000 cu. meters, the country will suffer from chronic water scarcity . Lack of water will then start to severely affect human health and well-being as well as economic development.
If the annual per capita supply declines below 500 cu. meters, the country will reach the stage of absolute scarcity .
What is the status of water availability in India?
India receives 4000 bcm (billion cubic metres) rainfall each year. Out of this, 1869 bcm remains after evaporation = The actual availability is only 1137 bcm.
Even in that 1137 bcm of water, there is a lot of temporal as well as regional variations in the availability.
For instance, on the one side, there are water surplus states such as Uttar Pradesh, Himachal Pradesh and on the other side, there are water scarce states such as Maharashtra (Vidarbha, Beed), Karnataka, Tamil Nadu, Rajasthan and parts of Gujarat.
Moreover, some states that are known to be water abundant such as Punjab, Haryana have their own issues.
What is the magnitude of the water crisis in India?
Currently, the annual availability of water is 1123 bcm in India and the demand is around 750 bcm. However, by 2050 the annual demand for water will be 1180 bcm which will exceed the water availability = wide ramifications for the country.
70% of India's water is contaminated.
75% of households do not have drinking water on its premises.
84% of rural households do not have access to piped water.
54% of the country's groundwater is declining rapidly than it is being replenished.
India's water table is declining in most regions. Also, there is a presence of toxic elements like fluoride, arsenic, mercury, even uranium in our groundwater.
Water levels in India's major reservoirs have fallen to 21% of the average of the last decade.
Hundreds of small and seasonal rivers are perishing permanently.
Almost all the major perennial rivers remain stagnant.
Cauvery and its tributaries haven't met the ocean for decades; the upstream dams choke its flows downstream, affecting people in Tamil Nadu.
Krishna river runs dry in her delta region for most of the year.
According to NITI Aayog's water quality index, India ranks 120 th among 122 countries.
What is the recent water crisis in India?
Maharashtra is facing a water crisis of unprecedented proportions. After years of drought, the river currents have ebbed, water in dams and reservoirs have depleted and over-exploitation of groundwater has raised concerns regarding the long-term availability of water.
Meanwhile, media reports claim IT firms in Chennai are asking employees to work from home. The reason is that they don't have enough water to sustain their operations. It hasn't rained for almost 200 days in the city and it may not get adequate rain to get over the water crisis for the next 3 months.
In North India, the people of arid Thar Desert of Rajasthan are spending Rs. 2500 for getting 2500 litres of water which they share with their cattle.
With Punjab facing the threat of desertification and the state struggling to break away from the wheat-paddy cycle, farmers in the state have been adopting a decade-old scheme to utilise underground pipeline system for irrigation.
In light of this crisis, Central government on its part has created a Jal Shakti Ministry under a full-fledged cabinet minister to resolve the water crisis but a lot more needs to be done.
What are the reasons for this crisis?
Monsoon dependence:.
There is a huge dependence on monsoon rains to replenish most of India's important water sources such as underground aquifers, lakes, rivers, and reservoirs . But monsoon is vulnerable to factors such as climate change, El-Nino , etc.
Uneven distribution of water and Rainfall pattern :
Certain regions have surplus amounts of water for their need while others face perennial droughts for most of the year. For instance, Drought is a recurrent phenomenon in Andhra Pradesh where no district is entirely free of droughts. Rajasthan is one of the most drought-prone areas of India.
Increasing demand :
Population growth, industrialization, rapid urbanisation, rising needs of irrigation and increase in domestic water usage have accelerated the demand for water. Since urbanization increases in India at a rapid pace = water demand will increase rapidly as city dwellers consume more water than rural people.
Urbanisation & Water scarcity:
Currently, about 285 million or 33% of India's total population resides in urban areas. By 2050 this figure will reach 50%.
Rapid urbanisation is adding to the water scarcity issue in the country.
Presence of buildings, tar, and cement roads = even if a city like Mumbai gets good rains, the rainwater is not retained in the area as the water is not allowed to percolate underground.
Therefore, water required for cities is largely drawn from neighbouring villages and far-off rivers and lakes = threatening the availability in those areas.
Large cities also generate large quantities of urban sewage which pollutes the freshwater sources and ocean waters. However, only about 20% of urban wastewater is currently treated globally. In India, the figure is even lower.
Overexploitation :
In developing countries like India, groundwater fulfills nearly 80% of irrigation requirement = resulted in a fast depletion of groundwater sources.
Free power and inefficient utilisation of water by farmers has added to the issue of groundwater depletion.
The groundwater and sand extraction from most river beds and basins has turned unsustainable.
Tanks and ponds are encroached upon.
Dug-wells and borewells are carelessly built to slide deeper and deeper to suck water from greater depths.
Shift to cash-crops:
Water is being diverted from food crops to cash crops that consume an enormous quantity of water.
Inefficient cultivation practices:
In India, around 70% of the population is still dependent on agriculture for its livelihood.
Since the adoption of Green Revolution in the 1960s, nearly 50% of the food production comes from irrigated land.
But inefficient cultivation practices have led to the flooding of fertile land which in turn has caused salinization, siltation of reservoirs, etc = causing groundwater reserves of major agricultural states to be depleted at an alarming rate.
Water Pollution :
Release of industrial and domestic waste, including urban sewage, into rivers, lakes, and estuaries has polluted freshwater sources at an alarming rate in India = those fresh water sources are not fit for drinking or other activities.
Eutrophication of surface water and coastal zones is expected to increase almost everywhere leads to nitrogen pollution .
What are the impacts of the water crisis?
Economic growth: A Niti Aayog report predicted that water demand will be twice the present supply by 2030 and India could lose up to 6% of its GDP during that time.
Power supply: Water shortages are hurting India's capacity to generate electricity because 40% of thermal power plants are located in areas where water scarcity is high.
Agricultural crisis: Indian agriculture is heavily dependent on monsoon (not dependable) + Ineffective agricultural practices in irrigated areas = Water stress in agriculture = Poor Cultivation = Farmer suicides .
Drinking water scarcity: Not only farmers are affected by the water crisis, urban dwellers in cities and towns across India are also facing a never seen before drinking water scarcity.
Conflicts over water : In India, there are conflicts between Karnataka and Tamil Nadu over sharing of Cauvery waters, between Gujarat and Madhya Pradesh over sharing of Narmada waters, between Andhra Pradesh and Telangana over sharing of Krishna waters, etc.
What are the measures taken by the government?
Across the country, states are taking the lead:.
In Rajasthan, there is a scheme named 'Mukhya Mantri Jal Swavlamban Abhiyan'. One of its objectives is to facilitate effective implementation of water conservation and water harvesting related activities in rural areas.
Maharashtra has launched a project called 'Jalyukt-Shivar', which seeks to make 5000 villages free of water scarcity every year.
accelerating the development of minor irrigation infrastructure,
strengthening community-based irrigation management and
adopting a comprehensive programme for restoration of tanks.
Jal Shakti Abhiyan:
It is a collaborative initiative of various Union Ministries and State Governments, being coordinated by the Department of Drinking Water and Sanitation (DDWS).
Focus Area: is water-stressed districts (256) and blocks (1592).
Team: Central government officers, headed by joint secretaries and additional secretaries, are assigned to these 256 districts and district administration will also select 2 members to join the team. This team of officers from the central government and district administration will visit and work on water-stressed districts and blocks to ensure water conservation initiatives.
The campaign is centered on 5 aspects
Water conservation and rainwater harvesting
Renovation of traditional and other water bodies/tanks
Reuse of water and recharging of structures like bore well
Watershed development
Intensive afforestation
Significance: With this initiative, the government seeks to provide drinking water to all households on a priority and in a sustainable way. It is also expected to bring a positive mindset in people for water conservation. The campaign will assist people to work for rainwater harvesting, maintenance, and upkeep of ponds and village tanks and conservation of water.
Jal Shakti Mantralaya
The government has created a new Ministry named 'Jal Shakti'after merging Ministry of Water Resources, River Development & Ganga Rejuvenation with the Ministry of Drinking Water and Sanitation.
Providing clean drinking water,
International and inter-states water disputes,
Namami Gange project aimed at cleaning Ganga and its tributaries, and sub-tributaries.
The ministry will launch the government's ambitious plan ('Nal se Jal' scheme under jal jivan plan) to provide piped drinking water supply to every household in India by 2024.
This Move seeks to consolidate the administration and bringing water-related issues such as conservation, development, management, and abatement of pollution under a single ministry.
National River Conservation Directorate (NRCD) is responsible for implementing the centrally sponsored national river conservation plan for all rivers across the country except river Ganga and its tributaries (as issues regarding Ganga and its tributaries are taken up by National Mission for Clean Ganga).
Jal Jeevan Mission *
Atal Bhujal Yojana *
It is a world bank funded central scheme that aims to improve groundwater management at the national level… Read More .
Can a new water ministry tackle the worst water crisis in Indian history?
Experts are of the opinion that an exclusive ministry can only bring about a cosmetic but not a real change.
Water is a state subject = Unless states make specific requests the centre cannot intervene.
What are the solutions to the water crisis in India?
Good water management practices :
India receives adequate annual rainfall through the south-west monsoon. However, most regions of the country are still water deficient mainly because of inefficient water management practices.
Rainwater harvesting should be encouraged on a large scale, especially, in cities where the surface runoff of rainwater is very high.
Roof-top rainwater harvesting can also be utilised to recharge groundwater by digging percolation pits around the house and filling it with gravel.
Indian cities need to learn from Cape Town of South Africa which when faced with the water crisis in 2018 had announced " Day Zero ". During that day, water-taps in the city turned off = people had to use communal water-taps to conserve water. Restrictions on water use per person were also fixed.
Since water is a state subject in India state governments should take active measures and create awareness for the minimal use of water.
Interlinking of rivers:
Interlinking of rivers is a topic that has been discussed and debated for several years as a possible permanent solution to the water crisis in the country.
The 3 primary advantages mentioned in favour of the scheme are (1) droughts will never occur (2) there will be no more floods in the major rivers and (3) an additional 30,000 MW of hydropower will be generated.
Coordination in aquifer usage: There is an urgent need for coordination among users for aquifers. There should be laws and contracts for sharing of aquifers. Groundwater aquifer mapping has started only recently in India which is a welcome step.
River basin authority: There should be a River Basin Authority for sharing information among states since most of the rivers in India pass through different states.
Coordinated efforts among states for management of groundwater at a localized level.
Community-level management: At the village level, there can be decentralized management of water at the community level.
Charging money for efficient use of water (like electricity). For example- Water ATMs at Marathwada provide water @25 paisa per litre a day.
Good Cultivation practices:
Changing the cropping pattern, crop diversification and encouraging water use efficiency in agriculture by moving towards food crops from cash crops.
Innovative farming practices like precision farming , zero budget natural farming , etc. could be employed for efficient water utilisation.
Incentive-based water conservation in rural parts of the water-stressed regions is another solution.
For example, if a particular level of groundwater level is maintained, higher MSP can be provided to the farmers of that region.
MSP can also be provided based on crop's water usage = Crops that consume a high amount of water will get less MSP.
Way forward
India is not a water deficit country, but due to severe neglect and lack of monitoring of water resource development projects, many regions in the country face water stress from time to time. Therefore balancing water demand with available supply is the need of the hour for future economic growth and development as well as for the sustenance of human life.
New National Water Policy (NWP)
In November 2019, the Ministry of Jal Shakti had set up a committee to draft the new National Water Policy (NWP). This was the first time that the government asked a committee of independent experts to draft the policy.
Highlights of NWP
1) demand-side: diversification of public procurement operations.
Irrigation utilizes 80-90% of India's water , most of which is used by rice, wheat, and sugarcane.
Therefore, crop diversification is the single most crucial step in addressing India's water crisis.
The policy recommends diversifying public procurement operations to include Nutri-cereals, pulses, and oilseeds.
This would incentivize farmers to diversify their cropping patterns, resulting in huge savings of water.
2) Reduce-Recycle-Reuse
Reduce-Recycle-Reuse has been suggested as the basic mantra of integrated urban water supply and wastewater management, with the treatment of sewage and eco-restoration of urban river stretches, as far as possible via decentralised wastewater management.
All non-potable use like flushing, fire protection, vehicle washing should mandatorily shift to treated wastewater.
3) Supply-side measure: Using technology to use stored water in dams
Within supply-side options, the NWP points to trillions of litres stored in big dams, that are still not reaching farmers.
NWP recommends how the irrigated areas could be considerably expanded at very low cost by using pressurised closed conveyance pipelines, in addition to Supervisory Control and Data Acquisition (SCADA) systems and pressurised micro-irrigation.
4) Supply of water through "nature-based solutions"
The NWP places major importance on the supply of water via "nature-based solutions" like the rejuvenation of catchment areas, to be incentivised through compensation for ecosystem services.
Specially curated "blue-green infrastructure" like rain gardens and bio-swales, restored rivers with wet meadows, wetlands constructed for bio-remediation, urban parks, permeable pavements, green roofs etc are suggested for urban areas.
5) Sustainable and equitable management of groundwater
Information on aquifer boundaries , water storage capacities and flows provided in a user-friendly manner to stakeholders, assigned as custodians of their aquifers, would allow them to create protocols for effective management of groundwater.
6) Rights of Rivers
The NWP accords river protection and revitalisation prior and primary importance.
Steps to restore river flows include: Re-vegetation of catchments, regulation of groundwater extraction, river-bed pumping and mining of sand and boulders.
The NWP outlines a process to draft a Rights of Rivers Act, including their right to flow, to meander and to meet the sea.
7) Emphasis on water quality
The new NWP considers water quality as the most serious un-addressed issue in India today.
It proposes that every water ministry, at the Centre and states, include a water quality department.
The policy advocates adoption of state-of-the-art, low-cost, low-energy, eco-sensitive technologies for sewage treatment.
Widespread use of reverse osmosis has led to huge water wastage and adverse impact on water quality.
The policy wants RO units to be discouraged if the total dissolved solids count in water is less than 500mg/L.
It suggests a task force on emerging water contaminants to better understand and tackle the threats they are likely to pose.
8) Reforming governance of water
The policy makes radical proposals for improving the governance of water, which suffers from three kinds of issues: That between irrigation and drinking water, surface and groundwater, as also water and wastewater.
Government departments, working in silos, have generally dealt with just one side of these binaries.
Dealing with drinking water and irrigation in silos has meant that aquifers providing assured sources of drinking water dry up because the same aquifers are used for irrigation, which consumes much more water.
And when water and wastewater are separated in planning, the result is a fall in water quality.
9) Creation of National Water Commission
The NWP also suggests the creation of a unified multi-disciplinary, multi-stakeholder National Water Commission (NWC), which would become an exemplar for states to follow.
Governments should build enduring partnerships with primary stakeholders of water , who must become an integral part of the NWC and its counterparts in the states.
How Gujarat transformed from Water-deficit state to surplus state?
The Gujarat government created the state-level Bhaskaracharya Institute for Space Applications and Geoinformatics (BISAG) to aid in the supply of services and solutions for the deployment of map-based GeoSpatial Information Systems.
Micro-level check dams.
Macro-level projects particularly in the Saurashtra, Kutch, and North Gujarat areas.
Gujarat launched the Kutch branch canal from the Narmada Main canal, which helps provide water to the most distant parts.
Sujalam Sufalam Yojana: to irrigate the areas of North Gujarat.
The SAUNI Yojana (Saurashtra Narmada Avtaran Irrigation Yojana), which means literally "reincarnation of the Narmada River in the region," was thus introduced.
Administrative and Governance reforms.
DAILY & MONTHLY COMPILATIONS
Excellent essay indeed!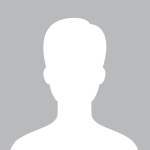 Great explanation.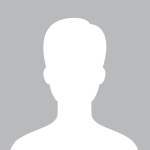 worth a praise! well done :)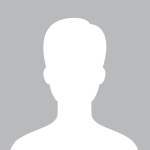 Wish you could mention the references for all the statistics and facts.
Please add features to include this article in PDF.
Where are effects🙄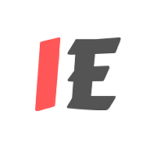 Haven't you seen the impacts heading in this article?
Great explanation and essay. This is exactly what I have been searching for.
There was a problem reporting this post.
Block Member?
Please confirm you want to block this member.
You will no longer be able to:
See blocked member's posts
Mention this member in posts
Invite this member to groups
Please allow a few minutes for this process to complete.
Self Study Mantra
Important Essays
SBI PO Essay Topics
Letter Writing
हिन्दी निबंध
One Word Substitution
Computer Knowledge
Important Days
जीवन परिचय
Latest Jobs
Essay on Water Crisis | Water Scarcity Essay
Essay on water crisis | water scarcity essay.
Water scarcity essay: Here we have written an essay on water crisis covering all the important points viz; meaning of water crisis, reason of water crisis, how to address problem of water scarcity etc. This water scarcity essay has 600 + words and very helpful for all exams.
Essay on Water Crisis
Earth is only planet that has water which is primary source of life without which life is impossible. 70% of our planet is covered with water and so it is easy to think that there is plenty of water and there will be no scarcity of water. But the realty of availability of water is far away from it. The freshwater that we use for drinking, bathing, irrigation etc. is incredibly rare. Only 3% of the total water is fresh water and out of which two-thirds is tucked away in frozen glaciers or otherwise unavailable for our use.
As a result, billions of people worldwide lack access to fresh water for at least one month during each year. Inadequate sanitation is also a major problem for billions of people. Due to inadequate sanitation they are exposed to water borne diseases such as cholera and typhoid fever etc.
Many of the water resources that keep our ecosystems thriving and feed entire human population have become stressed. Rivers, lakes and aquifers are drying up and becoming too polluted to use to due to excessive and improper use. Climate change is also altering patterns of weather and water around the world. As a result, it causes shortages and droughts in some areas and floods in others.
How to tackle with the problem of water scarcity
While the situation of water crisis is dire, there are many solutions that can be helpful in addressing global water scarcity. These include creating awareness about water scarcity to understand the scope of the issue. In this regard World Water Day is observed every year on 22 March with a specific to theme to create awareness about this vital resource of earth. Use of new technologies like wastewater recycling, energy-efficient desalination plants, solar and UV water filtration, nanofiltration, and rainwater harvesting systems can also be very helpful in addressing water scarcity.
Also Read: Essay on Global Warming
As almost 70% of fresh water is used in agriculture, making agricultural irrigation more efficient can be helpful in addressing water crisis. Enhanced soil moisture sensors, monitoring, weather stations, and communications systems should be use to get accurate data to ensure water is not wasted. In addition to this, growing seasonal and less water-intensive crops should also be explored and more focused.
Reducing water pollution is also critical step to improving access to clean water. Individual, industries and all consumers should dispose of toxic substances safely rather than pour them down into drain.
Water Crisis in India
Though more than half of earth covered with water, disastrous water crisis is creeping on the world from a very long time and in India water crisis is constant. 17 % of world population live in India but it posses only 4% of world's water resources. Some parts of India facing drought while others are facing flood. Ground water level is constantly declining. Green revolution which made India self-reliant in terms of food grains, is also a reason of water crisis. Some states like Punjab and Uttar Pradesh are producing rice by using too much water which is not the natural crop of these areas. Too much Irrigation in agriculture land making land unfertile and provoking the water crisis.
Also Read: Essay on Natural Disaster
Ground water is not only source of fresh water, rain water can also be stored and used for daily needs. Adopting rainwater harvesting and recharging groundwater is one of the simplest and best measures in conserving water. Some states like Tamilnadu are already doing good in rain water harvesting. This practice can efficiently be implemented in lieu of traditional water supplies that are currently on the verge of tapping out water resources. We cannot generate water so water is precious resource and we all should use is carefully.
A famous poet Raheem Das said- "Raheeman Pani Rakhiye Bin Pani Sab Soon, Pani gaye na ubre moti manush choon"
Meaning - Conserve and save water because without water everything is zero, if it disappeared from the earth, ecosystem and human life too would disappear with it.
Hope you liked this essay on water crisis and it helped you in your preparation. You may download PDF essay on important topics from here for your exams.
Download PDF Essay for all Exams
Essay on Global Warming
Essay on Human Trafficking
Essay on Impact of Poverty on Education
Essay on Electric Vehicle: The future transport
Tags: Essay on Water Crisis, Water Scarcity Essay, Water Crisis Essay, water shortage essay
You may like these posts
Post a comment.
Download PDF Essay for All Exams
Download PDF Essay for All Exams Most important essays ranging from 250 words to 1000 …
Popular this Month
Important Days in 2023 | Important National and International Days | Important Days and Dates
Trending Essay Topics | Important Essay Topics for Competitive Exams
Essay on Advantages and Disadvantages of Online Classes
My School Essay in English 10 Lines, Essay on My School
जल प्रदूषण: कारण एवं नियंत्रण के उपाय निबंध Jal Pradushan Ke Karak and Jal Pradushan Rokne ke yantra
ESSAY ON G20 Summit for Competitive Exams | Essay on G20
Essay on Electric Vehicles: The Future of Transport, Benefits of Electric Vehicles uses, Electric Vehicles
My Father Essay in English 10 Lines, Essay on My father
Essay Topics for Class 10 | Essay Topics for Grade 10
One word substitution (download here👇👇).
Essay Writing in English
Important Topics
Essay in English
Essay in Hindi
20 Essays for IBPS PO Descriptive Paper
Trending Essay Topics
IBPS PO Previous Year Descriptive Paper
Important Essays for UPSC
Essay Topics for UPSC CAPF AC Exam
How To Crack SSC CGL In First Attempt?
100 Most Important One Word Substitution
Essay on Artificial Intelligence
Latest Jobs | Admit Card | Result
पर्यावरण प्रदूषण: नियंत्रण के उपाय
Essay on Women Empowerment
Daily Homework for Class 1 to 5
Blog Archive
Quick links.
Paragraph in English
Join Self Study Mantra through WhatsApp, Facebook, Telegram
Advertise With Us
Career with Us
Privacy Policy
Disclaimer, Terms and Condition
10 Lines 13
Best Books for SSC CGL 1
Biography 6
Education System 5
English Grammar 1
Essay in Hindi 18
Essay Topics 24
essay writing 101
Farmer Welfare Schemes 1
Important National and International Days 19
Mathematics 5
One Word Substitution 2
Online Classes 3
Paragraph Writing 12
Political Science 1
Pollution 7
Republic Day 1
Speech in Hindi 1
SSC Exams 5
Study Tips 7
जीवन परिचय 6
Azadi Ka Amrit Mahotsav Essay in English
Single Use Plastic Essay or Essay on Single Use Plastic ban for SSC SBI PO IBPS PO Descriptive Paper
Copyright (c) 2019-22 Self Study Mantra All Rights Reseved
Call us @ 08069405205
Search Here
Daily Current Affairs+PIB Summary
Insights into Editorials
Insta Revision Modules for Prelims
Current Affairs Quiz
Static Quiz
Current Affairs RTM
Insta-DART(CSAT)
Insta 75 Days Revision Tests for Prelims
Secure (Mains Answer writing)
Secure Synopsis
Ethics Case Studies
Insta Ethics
Weekly Essay Challenge
Insta Revision Modules-Mains
Insta 75 Days Revision Tests for Mains
Secure (Archive)
Anthropology
Law Optional
Kannada Literature
Public Administration
English Literature
Medical Science
Mathematics
Commerce & Accountancy
Monthly Magazine: CURRENT AFFAIRS 30
Weekly CA Magazine
The PRIME Magazine
Insta Revision Modules-Prelims
Insta-DART(CSAT) Quiz
Insta 75 days Revision Tests for Prelims 2022
SECURE(Mains Answer Writing)
Interview Transcripts
Previous Years' Question Papers-Prelims
Answer Keys for Prelims PYQs
Solve Prelims PYQs
Previous Years' Question Papers-Mains
UPSC CSE Syllabus
Indian Heritage & Culture
Ancient Indian History
Medieval Indian History
Modern Indian History
World History
World Geography
Indian Geography
Indian Society
Social Justice
International Relations
Agriculture
Environment & Ecology
Disaster Management
Science & Technology
Security Issues
Ethics, Integrity and Aptitude
Indian Heritage & Culture
Enivornment & Ecology

RSTV: THE BIG PICTURE- ENSURING WATER SECURITY
Introduction:
Prime Minister Narendra Modi has recently released the operational guidelines of Jal Jeevan Mission which is centre govt's initiative to provide Functional Household Tap Connections to every rural household by 2024. Out of 17.87 crore rural households in the country about 14.6 crore which accounts for 81.67 percent are yet to have household tap connections for water. The Jal Jeevan Scheme will be implemented through institutional mechanism at four levels – national, state, district and gram panchayat or its sub committees. Women will play a bigger role in this scheme and the paani samitis or the user group will decide about the user fee for sustainability of the scheme.
Jal Jeevan Mission:
The Mission was announced in August 2019
The chief objective of the Mission is to provide piped water supply (Har Ghar Jal) to all rural and urban households by 2024.
It also aims to create local infrastructure for rainwater harvesting, groundwater recharge and management of household waste water for reuse in agriculture.
The Jal Jeevan Mission is set to be based on various water conservation efforts like point recharge, desilting of minor irrigation tanks, use of greywater for agriculture and source sustainability.
The Jal Jeevan Mission will converge with other Central and State Government Schemes to achieve its objectives of sustainable water supply management across the country.
 Need for and significance of the mission:
India has 16% of the world population, but only 4% of freshwater resources. Depleting groundwater level, overexploitation and deteriorating water quality, climate change, etc. are major challenges to provide potable drinking water.
It is an urgent requirement of water conservation in the country because of the decreasing amount of groundwater level. Therefore, the Jal Jeevan Mission will focus on integrated demand and supply management of water at the local level.
Operational Guidelines for the implementation of Jal Jeevan Mission:
The new guidelines will emphasise the critical role of the gram panchayat level paani samiti or village committee to run and maintain the water supply system in their community and also bring in systems for water use charges.
The new Mission will underline the need for a clear and definite O&M policy at the state level which will involve a water user charge mechanism by ensuring 'cost recovery from user groups and thereby avoiding any unwanted burden on public exchequer'.
JJM envisages a structural change in the provision of drinking water supply services. It will bring in a utility based approach' centered on 'service delivery'.
Such a reform is proposed in the guidelines so as to enable the institutions to function as utilities focusing on services and recover water tariff/ user fee.
For the implementation of the Mission, institutional arrangements will be made from national to state, district and Gram Panchayat level which will have the the Paani Samiti.
The village community in fact will be a key and active stakeholder for the Mission. To bring in sense of ownership and pride among rural communities, 5% capital cost contribution towards in-village water supply infrastructure in hilly, forested, and more than 50% SC/ ST dominant population villages, and 10% in the remaining villages is proposed.
Further, communities will be rewarded by providing 10% of the in-village infrastructure cost of the scheme which will be maintained by them as a revolving fund to meet any unforeseen expenditure due to break down, etc.
Self Help groups and NGOs will be roped in to handhold and facilitate the implementation of in-village infrastructure and community participation process.
The guidelines, however, also bring in a new paradigm of central funding involving incentivising performing states . It is proposed that good performance of the States/ UTs will be incentivized out of the fund not utilized by other States at the fag end of the financial year.
Time bound completion of schemes taken up under National Rural Drinking Water Programme (NRDWP) has been proposed. No extension of time or cost escalation will be allowed except for the cost towards retrofitting the same to provide FHTCs.
No expenditure towards O&M cost of the schemes like electricity charges, salary of regular staff and purchase of land, etc. will be allowed out of Central share.Third party inspection is proposed to be undertaken before making any payment to instill accountability.
Every village is to prepare a village action plan (VAP) which will be essentially having three components- water source & its maintenance, water supply and grey water management. This plan will feed into the district and state plans.
Reasons for Water Stress and Water Scarcity:
Water scarcity is the insufficient availability of water resources to the demands of water usage within a region or a country.
Water Stress is a different thing than water scarcity, it is difficulty in accessing the sources of fresh water for use over a period of time which may result in further depletion of water in the region.
Inefficient water management and uneven distribution: In India, some regions have an excess amount of water for their needs or requirements while some regions are facing droughts or have less amount of water simultaneously.
Improper water irrigation: as we know India is one of the top agricultural countries in the world so they need for the water for irrigation is very high.
Traditional techniques of the water irrigation resulted in the loss of water due to evaporation, drainage, excess use of groundwater, etc.
Government several policies to farmers for providing free electricity and financial support for water extraction through tube wells and bore wells resulted in the exploitation of water.
Rapid urbanization, industrialization, population growth, demand for domestic use increases the demand for water in India.
Water pollution in the form of disposal of industrial wastes, domestic wastes into the freshwater bodies like rivers, lakes have resulted in polluting water bodies. Hence eutrophication of surface water along with coastal water will increase.
The most common reason is that water is not valued in India.
Poor water storage: During the monsoon season the desilting operations of the water bodies, dams, etc are not done at the time affecting the water storage capacity of India.
Poor legislation on groundwater extraction, political reasons for not valuing water, etc. enhance water scarcity in India.
Steps need to be taken:
First, India needs to reconsider the institutional processes for dissemination of knowledge about water resource management.
There is a certain amount of danger inherent in the casual manner in which knowledge about water resources is legitimised and consumed, particularly in these days of 'viral' information.
Second, we need to recognise the crisis is not as much of scarcity as of delivery .
The challenge is to ensure an adequate access to quality water , more so in urban areas where inequities over space and time are acute.
For instance, according to the Delhi Jal Board estimates, groundwater meets just 10% of Delhi's drinking water needs . The rest is met by surface water sources, most of it transported from outside Delhi.
The urban needs, which underpin much reporting on 'water crises', need to be met by robust long-term planning and preparation for droughts and other contingencies.
Cities need to stop the destruction of local water bodies and local tree cover , treat its sewage properly, harvest rainwater, and stop straightening and concretizing the rivers and encroaching on their floodplain.
Way Forward :
To make our irrigation and water systems amenable to modern concepts.
To complete irrigation and water sector reforms.
To implement improved water management, governance and regulation practices.
Pricing system for water: For making people use water efficiently
Bigger program on water efficiency as energy efficiency – Setting standards for water management.
Ensuring minimal pollution in both urban areas and industry.
Fixing India's water crisis will need well balanced policies, meticulous strategy and a massive amount of public participation.
Sugarcane consumes a disproportionate amount of water and water-stressed regions must make an effort to move away from the crop.
Comprehensive restructuring of India's Central Ground Water Board and the Central Water Commission in order to create a new 21st Century management authority.
Right to water should mean a high priority to drinking water.
India has so far seen the water sector in terms of irrigation projects or water schemes. We need to balance between our water-needs and that of the river itself.
Commerce & Accountancy
Previous Years' Question Papers-Prelims
Previous Years' Question Papers-Mains
Environment & Ecology
Science & Technology