You control your data
We use cookies to tailor the experience of creating resumes and cover letters. For these reasons, we may share your usage data with third parties. You can find more information about how we use cookies on our Cookies Policy . If you would like to set your cookies preferences, click the Settings button below. To accept all cookies, click Accept.
Cookie settings
Click on the types of cookies below to learn more about them and customize your experience on our Site. You may freely give, refuse or withdraw your consent. Keep in mind that disabling cookies may affect your experience on the Site. For more information, please visit our Cookies Policy and Privacy Policy .
Choose type of cookies to accept
These cookies allow us to analyze our performance to offer you a better experience of creating resumes and cover letters. Analytics related cookies used on our Site are not used by Us for the purpose of identifying who you are or to send you targeted advertising. For example, we may use cookies/tracking technologies for analytics related purposes to determine the number of visitors to our Site, identify how visitors move around the Site and, in particular, which pages they visit. This allows us to improve our Site and our services.
These cookies give you access to a customized experience of our products. Personalization cookies are also used to deliver content, including ads, relevant to your interests on our Site and third-party sites based on how you interact with our advertisements or content as well as track the content you access (including video viewing). We may also collect password information from you when you log in, as well as computer and/or connection information. During some visits, we may use software tools to measure and collect session information, including page response times, download errors, time spent on certain pages and page interaction information.
These cookies are placed by third-party companies to deliver targeted content based on relevant topics that are of interest to you. And allow you to better interact with social media platforms such as Facebook.
These cookies are essential for the Site's performance and for you to be able to use its features. For example, essential cookies include: cookies dropped to provide the service, maintain your account, provide builder access, payment pages, create IDs for your documents and store your consents.
To see a detailed list of cookies, click here .
This site uses cookies to ensure you get the best experience on our website. To learn more visit our Privacy Policy

Job Responsibilities: How to Describe Your Current Duties [+Examples]
In your resume and in job interviews, you need to know how to describe your current job responsibilities. Here's how to leverage your work duties to maximum effect.
As seen in:
"Can you describe your current job responsibilities ? Please, provide examples."
Interviews are stressful for most people, but how difficult can that question be, really? After all, you know your job duties top to bottom, don't you?
"Can you describe your current work responsibilities?" seems like a question you can't get wrong. But, there are right answers, and there are AWESOME answers. And only an awesome answer will ensure the interviewer won't want to hire anyone else.
This article will show you:
What job responsibilities are.
What the interviewer is asking when they say, "Describe your current position."
How to blow the interviewer's mind when you describe your job responsibilities.
Examples and samples of the best answers for describing your current position.
Want to save time and have your resume ready in 5 minutes? Try our resume builder. It's fast and easy to use. Plus, you'll get ready-made content to add with one click. See 20+ resume templates and create your resume here .
Create your resume now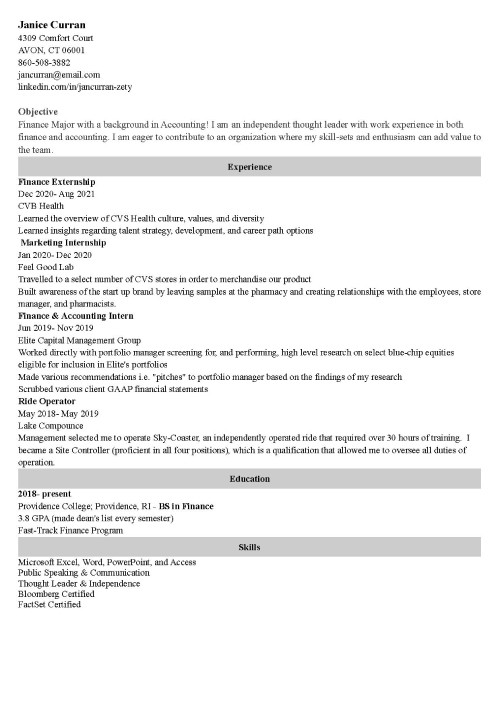 Sample resume made with our builder— See more resume examples here .
Why Would You Need to Describe Your Current Job Responsibilities?
It's a reasonable question. The hiring manager has read your resume right? But before we answer it let's take a look at another question.
What are job responsibilities?
Job responsibilities are what an organization uses to describe the work and functions that an employee needs to perform in a particular role.
And back to the first question, yes, the hiring manager has read your resume. Otherwise, you wouldn't be preparing for an interview. But there are a couple of reasons an interviewer might still ask you to briefly describe your current position.
They want to know that you weren't lying on your resume about your job responsibilities.
They want to check if your job responsibilities overlap with the role on offer.
They want to put you at ease. Let's face it. It's an easy question.
They want you to expand on the points that you included in your resume.
Okay, so let's say you sent a resume that was off the charts. You used a beautiful resume template. You followed all the best career advice you could find.
To top it all off, you just so happen to be the most talented candidate that applied for the job. You may not know it yet, but your skills and experience blew everyone else out of the water.
The hiring manager is thrilled. But she has her reservations. She needs to pinch herself and make sure you're not too good to be true. So, she asks you to briefly describe your current position.
Now, you've never lied on your resume. You've never inflated your skills. You've never made up numbers to illustrate your achievements or exaggerated your job responsibilities.
But there are those out there who do.
So, how do you reassure the interviewer that your resume is pure gold?
What you want to achieve with your answer is a balance.
It's safe to assume that the interviewer is familiar with your resume experience section.
At the same time, you will want to go into greater detail about some of the things you have already included.
Remember that you want to keep your answer brief.
So, don't linger on your resume achievements.
The end goal is to paint a clear and compelling picture of what is that you do at your current or most recent job.
Keep in mind that the interviewer might phrase the interview question in a different way.
Here are some alternatives to the "could you describe your current position" question:
How would you describe your current employer?
Okay, not quite the same question. But you can answer it in a similar way.
Instead of starting with your job responsibilities, explain what your employer does. You can also mention the work culture. Draw on similarities between the two companies.
Then briefly describe how your current position fits into the scheme of things.
For example:
Sample description of your current employer:
My current employer is a mid-range retail chain that is a standard fixture in most malls. That means that we are a well-known brand and get a lot of foot traffic. That also means that most of the customers don't want help. They either know what they want, or they're browsing.
Sample transition to a description of your current role:
In my current position as a Sales Associate, one of my job responsibilities is to push new arrivals. Our target demographic is young, trendy women. So, to get customers to buy the more expensive items, I've developed a system. I put a couple of special pieces on hold. I target the big spender regulars, our "it" girls. And then I personalize the items on hold by putting their names on the hangers. How do I know when these girls will come in to shop? I don't. I have their names on index cards. When they come in, we mark the held items for that girl. The trick resulted in a 70% uptick in sales for new arrival items and a management position for me.
Pro Tip: Sometimes the interviewer will ask a direct question about your current job title , role or responsibility. So, it's best to practice what you might say about any of the bullet points you included in your experience section.
For example, "It says here that you're in charge of a team of 15+ people? Could you tell me more about that?"
Also, keep in mind that you might have to describe other jobs.
Want to know how to select professional achievements for both your resume and interview? Read our guide: " Achievements to Put on Resume - Complete Guide (+30 Examples) "
When making a resume in our builder, drag & drop bullet points, job skills , and auto-fill the boring stuff. Spell check? Check . Start building a professional resume template here for free .
When you're done, Zety's resume builder will score your resume and tell you exactly how to make it better.
How to Describe What Your Job Responsibilities During an Interview
Some of you might have a harder time preparing for this common interview question. For example, let's say you're a commodities trader or an astrophysicist.
You might struggle to explain your job responsibilities or what you do during the day so that outsiders can understand.
That's especially true if your interviewer is an external recruiter or an HR staff member. They may somewhat understand the role, but they aren't experts like you.
Here's what to do in the situation where your work is a bit obscure:
Write down a description of your current job off the top of your head. Don't think. Just write.
Now, do you notice any jargon? Do you see any complex words or phrases? Can you come up with simpler alternatives or layman's terms?
Now, imagine saying what you've written to someone at a party. They ask:
"So, what do you do?"
And you say what you've written down on your piece of paper.
Does the person understand?
Or does the person nod, smile, and excuse themselves?
Try to simplify your job overview so that most people would find it understandable.
Next, you're going to tailor your answer to the position.
Go back to the original job description. Look for matching duties and job responsibilities.
Are there any that you've already mentioned? Are there any that you can illustrate with achievements and success stories? Narrow it down to two or three.
Finally, you're going to use the STAR method to focus on the results.
Okay, so you have your list of current job responsibilities that match those you found on the job offer. And you've picked two or three that show off your skill set and come paired with a success story.
The STAR method helps you remember how to talk about your accomplishments.
STAR stands for Situation, Task, Action, Result:
Situation - You start by explaining a situation which required you to solve a problem, use a skill, or come up with a new idea.
Task - Next, you explain the action that your job requires in such a situation.
Action - After, you describe the action that you took. If it's different than the required task, you should also explain why you chose a different path.
Result - What happened in the end? How did the situation play out once you acted? It's best here to illustrate successes with numbers and details if you can. Numbers help reinforce the impact that your action had.
Here's an example of how to describe your current position using the STAR method:
Situation: I am currently a flight attendant with a major airline. I assist on longer trips down to New Zealand and Australia. That's why one of my key job responsibilities is to reassure passengers. On most flights, I check in with nervous passengers. I also serve food and drink and assist passengers with special needs. On longer flights, I have to use a unique skill set.
Task: That's because passengers can become distressed, restless, or upset. It's my responsibility to keep them calm and comfortable. Listening is the key.
Action: I use a soothing voice and active listening skills. I also try to find quick and easy solutions to soothe them. I am discreet about following up with other disturbed passengers. I am often called upon to help soothe young children, as I am the oldest in a family of five.
Result: I have yet to observe an incident on a flight that evolves into an emergency situation. My team and I place emphasis on passenger comfort and care. Because of this, we get consistent positive feedback from passengers.
Pro Tip: You might want to go into detail about some of the job responsibilities you've put on your resume. But don't use your resume like a script.
Hiring managers ask you to briefly describe your current position because they want to put you at ease. Once you're relaxed, they want to see if you'll say anything that indicates you're a good employee.
What they aren't asking is for you to brief them on your resume. So, while you may refer to some of your strengths from your resume, also keep in mind that you can go off script.
Tailoring your answers for a job interview is a lot like tailoring your resume. Find out how: 6 Proven Tips on How to Tailor Your Resume to the Job Description and also check out all our other Interview Tips & Advice .
Examples of "Describe Your Current Position" Best Answers
So, what does the best answer look like for the "can you describe your current position" interview question?
Here's an example of a job offer for a cocktail server: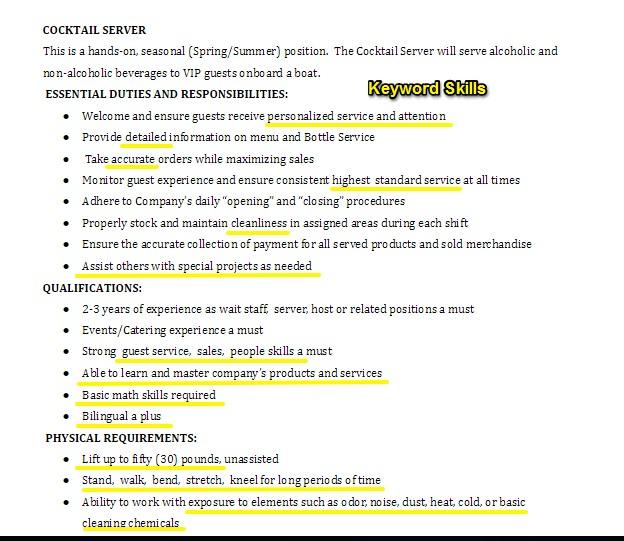 Pro Tip: Keep it brief. One thing you don't want to do is rattle off a laundry list of job responsibilities.
The hiring manager wants to know more about that accomplishment from your resume and less about all the boring things you do.
You know the accomplishment that shows you're a whiz at optimizing filing systems? Such a wonderful whiz that you increased office productivity by 25%? That's what you should mention.
Now that you've aced your interview, what's next? Time to send a thank you email to the interviewer. Here's how: " How to Write a Thank You Email After an Interview(+10 Examples) "
Bonus: Download FREE step-by-step checklist of things to do before an interview. "Things You Need To Do Before Your Big Interview."
Plus, a great cover letter that matches your resume will give you an advantage over other candidates. You can write it in our cover letter builder here. Here's what it may look like: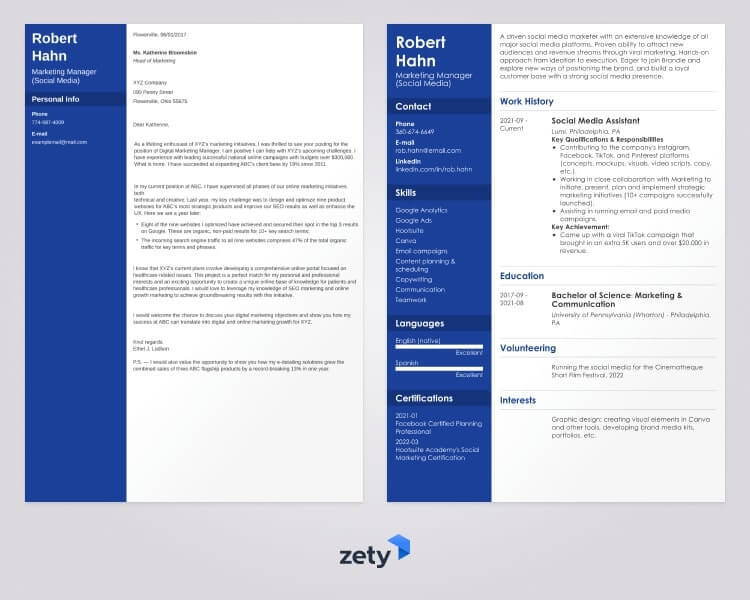 See more cover letter templates and start writing.
Key Takeaway
Answering the "can you describe your current position" question sounds like a piece of cake. But like all typical interview questions, it takes forethought, and it pays to prepare:
Take a few minutes to think about what you want to say and what the interviewer might be asking.
The hiring manager wants to know more about accomplishments from your resume, not the boring things you do.
Do that, and you can show up at your interview feeling prepared and at ease.
Still not sure how to describe your current position during an interview? We can help! Leave us a comment, and we will help you pinpoint what job responsibilities to describe before the big day.
Don't miss out on exclusive stories that will supercharge your career!
Get a weekly dose of inspiration delivered to your inbox
Similar articles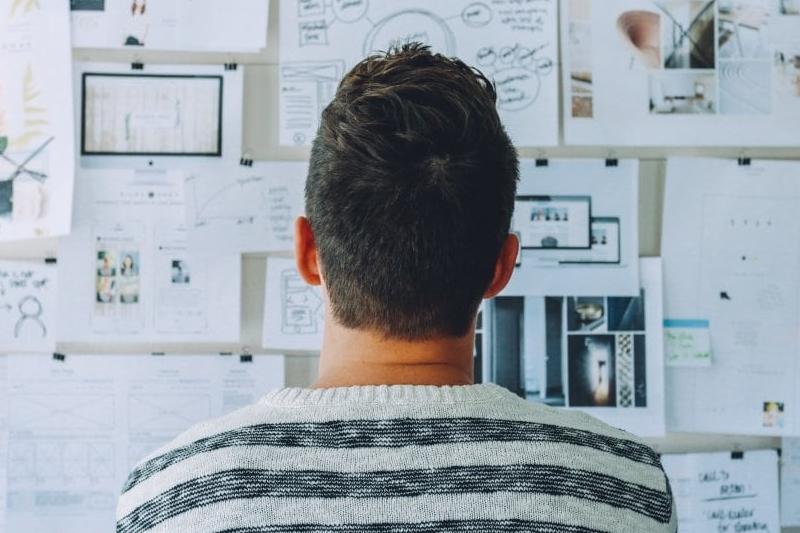 "Why Should We Hire You" Interview Question: How to Answer
Why should we hire you? Why are you a great candidate for this job? Those are tough but common interview questions. Here's how to answer them right.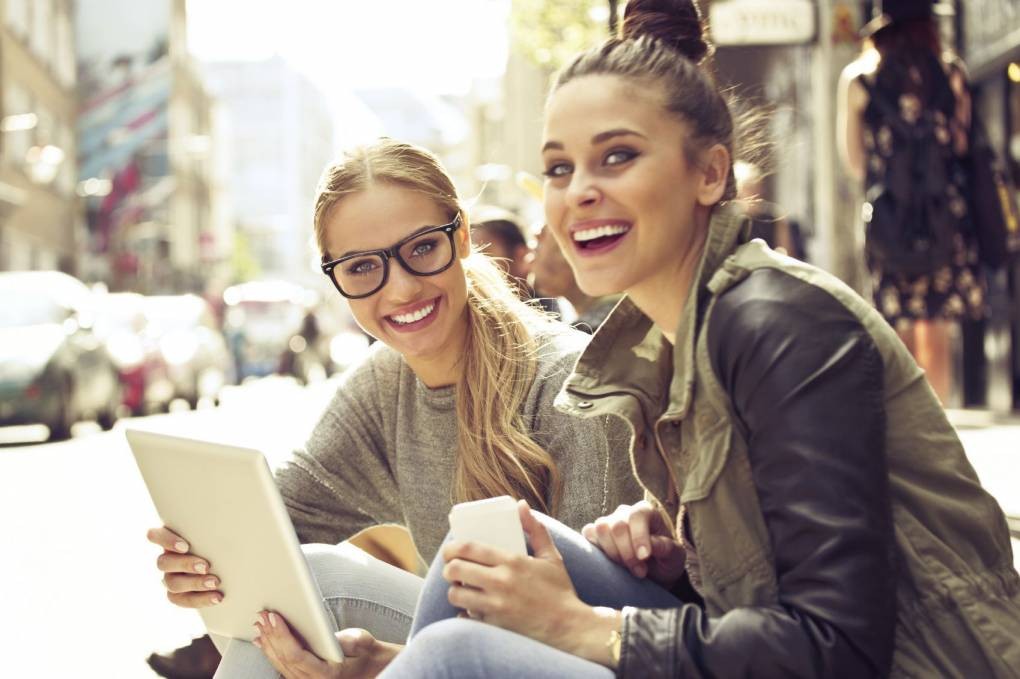 Skills to Put on Resume (List of Good Examples for All Jobs)
You have ideas about which skills to put on a resume, but they seem out of place? Give this article a read to find the know-how with a list of skills for your job application.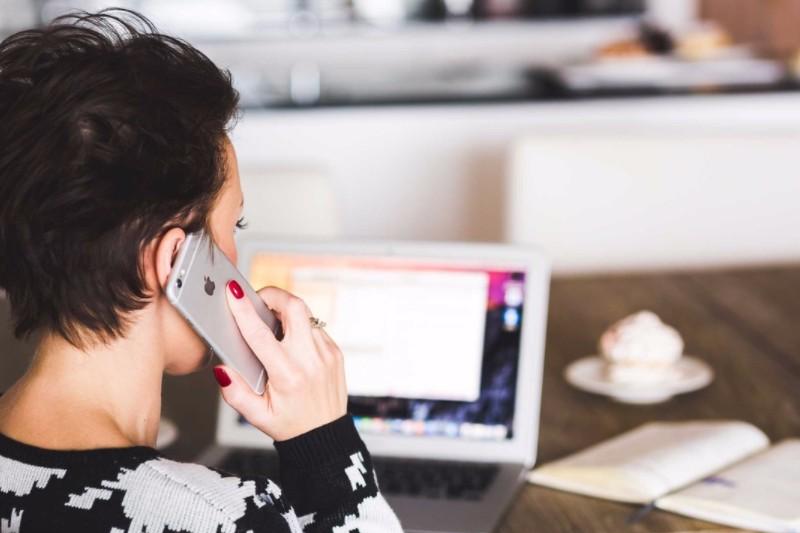 What is Your Management Style? Best Answers (+10 Examples)
Here's how to answer the "What is Your Management Style?" question at your next interview. Our proven method works in almost EVERY case. See examples for specific professions.
By Job Titles
By College Majors
By Companies
By Location
Job Search Advice
How To Describe Your Current Job Duties (With Examples)
Interview Questions
How To Answer Tell Me About Yourself?
Elevator Pitch
Where Do You See Yourself In 5 Years?
What Are Your Career Goals?
When Can You Start?
How Do You Define Success?
Describe Your Work Ethic
Where Are Your Current Duties?
What Are Your Learning Goals?
Intrinsic Vs Extrinsic Motivation
What Is Your Desired Salary?
What Makes You Unique?
Why Are You The Best Person For This Job?
Reasons For Termination
What Are Your Work Values
How To Make A Hard Decision?
What Are You Most Proud Of?
Personal Code Of Ethics
Problem Solving Interview Questions
Taking Initiative Example
How Do You Prioritize Your Work
Explain Gaps In Employment
Most Rewarding College Experience
What Is Your Work Style
Tell Me About A Time When You Made A Mistake On The Job
Tell Me About Gaps In Employment
What Are You Passionate About
What Skills Would You Bring To The Job
Who Is Your Mentor?
How To Answer Tell Me About A Time You Disagreed With Your Boss
How To Answer Common Screening Questions
Situational Interview Questions
Promotion Interview Questions
Internal Interview Questions
Open Ended Interview Questions
Tough Interview Questions
Leadership Interview Questions
Teamwork Interview Questions
Interview Questions About Communication
Personality Interview Questions
Internship Interview Questions
Ice Breaker Questions
Recruiter Interview Questions
Brain Teaser Interview Questions
Group Interview Questions
Competency Based Interview Question
Grad School Interview Questions
Scrum Interview Questions
Excel Interview Questions
Common Phone Interview Questions And Answers
Why Do You Want To Be A Teacher?
Why Do You Want To Be A Doctor?
Police Officer Interview Questions
Why Do You Want To Be A Police Officer?
Why Do You Want To Be An Accountant?
Sales Interview Questions
Interview Questions For Managers
Retail Interview Questions
Teacher Interview Questions
Accounting Interview Questions
Teaching Philosophy Examples
Management Philosophy Examples
Leadership Philosophy
What Does Customer Service Mean To You
Find a Job You Really Want In
How to Answer "Describe Your Current Job Duties"
Example Answers to "Describe Your Current Job Duties"
Why interviewers ask about your current job, tips to answer "describe your current job duties", common mistakes when describing job duties, describing your current job duties faq, final thoughts.
Sign Up For More Advice and Jobs
Summary. When answering "describe your current job duties" you should match your qualifications to the new job's duties, focus on how you create value for the company, and provide examples in your answer. Avoid giving too much detail about your current responsibilities and mentioning anything you don't do. When the interviewer asks "tell me about your current job duties?" it should be an easy answer since you do it every day, right? It can be tricky to know where exactly to start, what to focus on, and how to put it in terms that make sense to someone who isn't totally familiar with your field or role. We'll cover exactly what interviewers are looking for in an answer, how to approach your job description, and a few sample answers to see all of our advice in action. Key Takeaways: They aren't trying to give you a trick question, so take a deep breath. Interviewers ask this because they want to know more about you how and how your skills apply to their needs. Preparing for this answer can help ease the stress of an interview a little bit more. How to Answer "Describe Your Current Job Duties"
This is a common interview question that interviewers ask to see if you are qualified for the position or not.
In general, don't worry about convincing the interviewer that you were truthful on your resume. If you can address the other two main concerns with details and examples, it won't be an issue.
As with many things in life, preparation is crucial . Consider the following principles when preparing an answer, and you'll likely impress:
Match your qualifications to the new job's duties. Before you walk into the interview room, make sure you remember the key responsibilities from the job posting.
When asked to describe your current duties, don't simply list them off. Identify which are relevant to their needs and prioritize explaining those.
Understanding how companies create job listings can give you insight into the major qualities they're seeking.
If the role lists excellent management skills as a requirement, then mention events you've planned or teams you've managed.
Focus on how you create value for the company. When mentioning your skills or job responsibilities, always include how they've brought actual value to the company.
For example, if you're a software engineer , don't say, "at my job, I write programs in Java and Python. Instead, say, "I leverage my extensive Java experience to develop solutions that increase efficiency, reduce costs, and fulfill business requirements for my company.
Be conversational rather than giving a list. The interviewer doesn't want to hear a list of bullet points; they could read your resume for that.
This doesn't mean you should tell a winding story that wastes time, just to be conversational.
Don't be too granular in detail. Depending on the company, the interviewer may be a human-resources manager with only a basic understanding of the job title.
Giving off a long list of your skills and duties will likely just confuse and distract from what they're looking to hear.
For example, suppose the job requires knowledge of specific software tools. Only list those tools specifically or ones you think may be related. Otherwise, your words pass as jargon through the interviewer's ears.
Note: It's essential to understand if the company culture is a fit for you , but ask that question later. Don't try to explain how you match their culture in your answer here.
When reading through these examples, take note of how the main principles are used:
Focus on value
Match your duties to the job
Be conversational rather than making a list
Don't be too granular in detail
Web Developer Example:
Sample key skills in job listing: Excellent troubleshooting skills Improvement-oriented attitude Ability to work well with others "As a web developer , I maintain the company's website to function properly for all users and clients. Employees report to me with any issues on the website, and I use my programming skills to resolve them quickly. I am continually analyzing user feedback and website performance to provide regular updates and upgrades. I am also extremely communicative and easy to collaborate with. I work closely with our creative team to ensure my back-end design matches well with their front-end design.
Administrative Support Example:
Sample key skills in job listing: Strong office management skills Excellent verbal communication skills in dealing with clients and assisting co-workers Data-entry and ability to maintain detailed records "As administrative support for the company's VP, I efficiently organize their schedule so they can effectively steer the team. I do this by maintaining detailed records, paying close attention to events they need to attend, and clearly communicating any time conflicts with them. I also assist client and co-worker calls in a clear and friendly manner. I saw that data entry was an important skill you're looking for. I'm extremely experienced in Microsoft Excel and use my skills to create concise reports that summarize important metrics to my manager."
Marketing Coordinator Example:
Sample key skills in job listing: Social media competency Understands how to build brand awareness Strong research skills to build targeted campaigns "As a marketing coordinator , I've used my skills to build a strong online presence that has expanded brand awareness among the company's target audience. I did this by researching the trends and interests of our target audiences. I also studied marketing strategies from competing firms to refine our edge. I then incorporated this into a social media advertising campaign that successfully reached the target audience and increased our conversion rates by 30% over four months."
Sales Representative Example:
Sample key skills in job listing: Exceptional interpersonal skills Highly self-motivated Ability to meet and exceed sales quotas "As a sales representative , I've used my interpersonal skills to drive high volumes of yearly sales for my company. On a day-to-day basis, I communicate with clients in a friendly and conversational manner. I listen closely to their needs and use my knowledge of our products to steer them towards a correct purchase. I've been able to exceed sales quotas by 20% consistently. I attribute this to my drive to work hard and continuously hone my skills."
High School Teacher Example:
Sample key skills in job listing: Excellent communication skills and a friendly personality Experience and knowledge in the subject area of the class Able to connect with students, keep them engaged in learning, and personalize lessons "As a teacher , I've used my passion and experience to create welcoming learning environments that kids really engage with. My students have told me personally that they have tons of fun learning in my class. I've seen drastic improvements in test scores and class engagement since I first started. I do this by taking the time to understand every student's needs and making an effort to create fun assignments and learning materials. In addition, I have a diploma in mathematics and several years of tutoring the subject."
Construction Supervisor Example:
Sample key skills in job listing: Knowledge of all types of tools and the ability to operate machinery Able to interact with subcontractors and customers with respect Demonstratable skill in organizing a team "As a construction supervisor , I oversee a team of six that operates in residential construction. I listen closely to customers to understand their requirements and then communicate these effectively to my immediate team and our subcontractors. I listen closely to any issues my team has and frequently operate all types of tools myself to help get the job done. By efficiently scheduling and organizing my team according to their strengths and weakness, we have never missed a deadline and have always exceeded customer requirements."
Notice how each major element of the job listing was incorporated conversationally in each of the above answers.
They did this through examples of actual results, which showed how they provided value.
For example, "ability to meet and exceed sales quotas" is answered by "I've been able to exceed sales quotas by 20%."
Interviewers could simply read your job duties from your resume or, even easier, Google your job-description. So why do they bother asking you to describe your duties?
It's not a trick question, but there are a few key things they want to hear. Learn what these are, and you'll be at an advantage before you've stepped into the room.
When recruiters ask you to describe your job duties, they really want to know:
Whether you've lied on your resume . It's easy for people to add jargon and fluff to a resume. This unravels when they're asked to explain in conversation.
What actual value you can provide. Resumes tell interviewers your skills and tasks, but they want to hear about results.
Whether your skills transfer to their needs. This one seems obvious, but interviewees often list off impressive skills that the interviewer simply doesn't care about.
There's a specific set of duties they're looking to fill. You may be a skilled candidate , but you won't get hired if those skills aren't a close enough match.
There are plenty of other reasons interviewers ask this question, like getting a glimpse into your personality. However, these are the main ones.
Think about how you help people. This tip works just as well for casual conversation as it does for a job interview. Reframing your job duties in a way that describes how you make people's lives easier or better is incredibly valuable (not to mention personally reaffirming).
Research your interviewer. This tip matters for every interview question , but especially for ones that get at the heart of your job responsibilities. As we've mentioned a few times now, an HR rep should get a different answer than someone who's intimately familiar with your field and job responsibilities.
Use numbers. Numbers help contextualize your job duties for interviewers. For example, saying that you manage a team of six, respond to 20 client queries each day, and are on pace to increase store traffic by 13% year-over-year sounds a lot better than saying you're a store manager who handles customer service and is responsible for increasing footfall.
Giving a laundry list. Interviewers already know the basic duties associated with various job titles. Part of what you're being judged on is your ability to distill your job duties down to their most important elements, as you understand them.
Getting too detailed. The level of detail you get into with this question (and many others) depends on what the interviewer's job is. If they'd be a direct supervisor , then you can get into the nitty-gritty, but it's better to keep things simple with an HR rep.
Mentioning what you don't do. Keep your answer entirely positive and focus on the set of duties you are responsible for. We know the urge to proactively cover up for a lack of experience, but there's really no benefit to drawing the interviewer's attention to a gap in your experience.
How do you answer what you do in your current role?
When answering questions about your current role, focus on the tasks and responsibilities that you do that match the job description. This shows the interviewer that you have the experience and qualifications necessary for the position. You should also list your accomplishments to help support your qualifications.
How do you describe your skills and experience?
When describing your experience and skills, make sure you use strong words and action words. When using action words in a resume you should choose the correct phrase that helps enhance your skill set and experiences. Make sure you are using the present tense when describing your responsibilities at a current job and past tense for previous jobs.
What are professional skills?
Professional skills are the abilities that you use in a workplace or professional environment that help you do the job. These can be a combination of hard skills and soft skills. Most professional skills are transferable skills and can be used in different jobs.
Interview preparation involves many other things , but now you know how to answer one of the most common and dreaded questions at least.
Your dream job may not have been listed above, but just keep in mind the four main principles and use our examples to guide you along. You'll be sure to impress.
Prepare hard and good luck!
Harvard.edu – Resume Guide
How useful was this post?
Click on a star to rate it!
Average rating / 5. Vote count:
No votes so far! Be the first to rate this post.
Chris Kolmar is a co-founder of Zippia and the editor-in-chief of the Zippia career advice blog. He has hired over 50 people in his career, been hired five times, and wants to help you land your next job. His research has been featured on the New York Times, Thrillist, VOX, The Atlantic, and a host of local news. More recently, he's been quoted on USA Today, BusinessInsider, and CNBC.
Recent Job Searches
Registered Nurse Jobs Resume Location
Truck Driver Jobs Resume Location
Call Center Representative Jobs Resume Location
Customer Service Representative Jobs Resume
Delivery Driver Jobs Resume Location
Warehouse Worker Jobs Resume Location
Account Executive Jobs Resume Location
Sales Associate Jobs Resume Location
Licensed Practical Nurse Jobs Resume Location
Company Driver Jobs Resume
Related posts
How To Answer The Interview Question "Where Do You See Yourself In 5 Years?" (With Examples)
Fired From A Job: Top Reasons, Employee Rights, And What To Do After
How To Prioritize Your Work
Common Pre-Screening Interview Questions (With Tips and Example Answers)
Topics: Common Questions , Interview Questions
Home — Essay Samples — Psychology — Positive Psychology — What Does Home Mean to You

What Does Home Mean to You
Subject: Life , Psychology
Category: Family , Branches of Psychology
Essay Topic: Hometown , Positive Psychology
Published: 19 January 2022
Downloads: 1133
You may also be interested Essay Fixer
Remember! This is just a sample.
You can get your custom paper by one of our expert writers.
121 writers online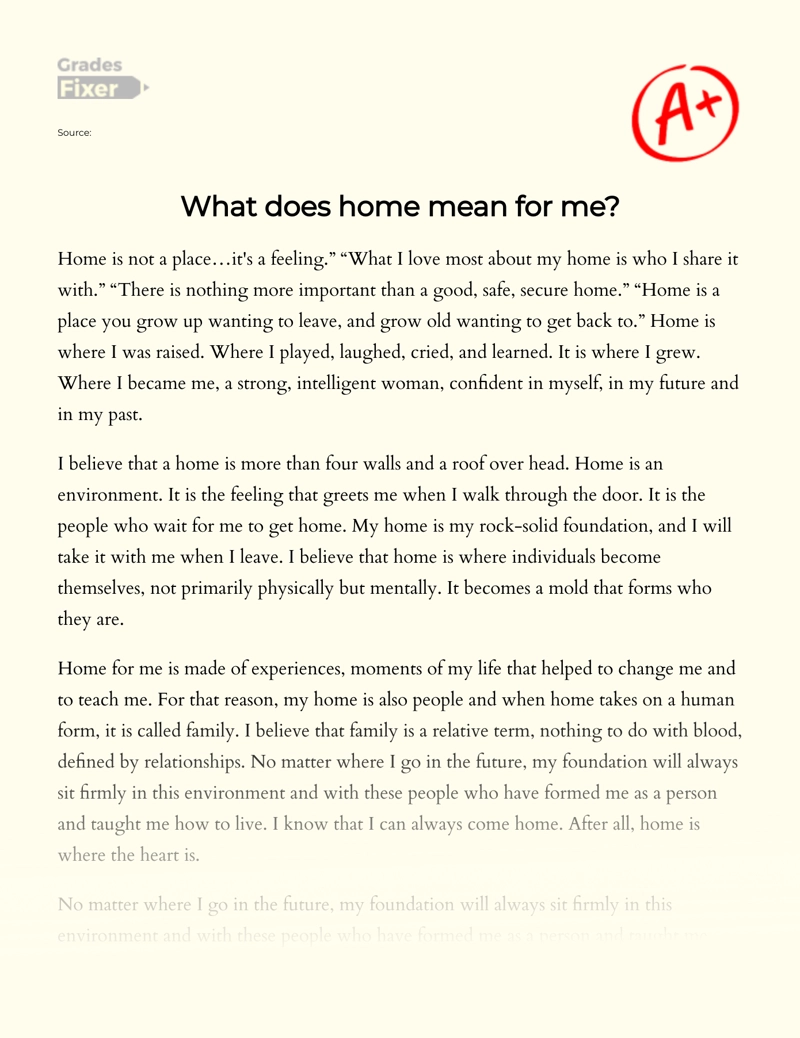 Remember: This is just a sample from a fellow student.
Related Essays
To be compassionate is more than to just feel sympathy or show concern. To be compassionate is to truly feel deeply about another person feelings and opinions as they experience the ups and downs that come along with us through [...]
Elisabeth Kubler-Ross "On The Fear of Death" argues that people have become frightened of death because the way people deal and cope with death has changed. Death has become lonely and dehumanizing since more deaths occur in a [...]
No matter how prepared someone may think they are, everyone encounters setbacks at some point in their lives. The difficult thing about it is that regardless of similar setbacks, everyone's solutions are different in some way. [...]
We all have a "dream life" in our heart and wait for magical things to happen to make it a reality. Most of us keep waiting. But some achieve it. And others keep thinking how they did it. Here I am today to tell that - you can [...]
Nelson Mandela is indeed a great man for the world and a great former president to those of Africa. He became an inspiration as of today, Why? Not just because of his famous quotes but because of himself being a champion of [...]
Most of us would think that in such a different and modern society, we would have our own beliefs and rules towards things. But the truth is that we all get influenced by one another and conform to each other's beliefs. [...]
We all have read the quote "Life is not easy, and it is not meant to be". What does this quote convey? Is Life very difficult or tough? No, it conveys that to live a life you needs a positive mindset, a positive outlook towards [...]
Most people think that happiness is due to situations that include things we want, such as being married, having a high income or being in a culture that supports you. But those things actually aren't a factor of whether someone [...]
Right intentions- do things for others, for the right reasons, and always think before you act, am I doing this for a good reason Right speech- don't speak ill of other people, praise those who deserve it, and speak positively [...]
Find Free Essays
We provide you with original essay samples, perfect formatting and styling
Cite this Essay
To export a reference to this article please select a referencing style below:
Related Topics
By clicking "Send", you agree to our Terms of service and Privacy statement . We will occasionally send you account related emails.
Where do you want us to send this sample?
By clicking "Continue", you agree to our terms of service and privacy policy.
Be careful. This essay is not unique
This essay was donated by a student and is likely to have been used and submitted before
Download this Sample
Free samples may contain mistakes and not unique parts
Sorry, we could not paraphrase this essay. Our professional writers can rewrite it and get you a unique paper.
Please check your inbox.
We can write you a custom essay that will follow your exact instructions and meet the deadlines. Let's fix your grades together!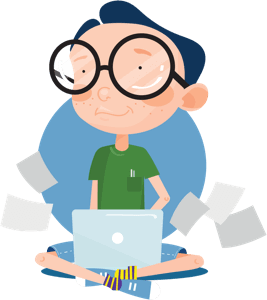 Are you interested in getting a customized paper?
We use cookies to personalyze your web-site experience. By continuing we'll assume you board with our cookie policy .
We can help you get a better grade and deliver your task on time!
Instructions Followed To The Letter
Deadlines Met At Every Stage
Unique And Plagiarism Free
Admission help
Custom essay help
Writing assignment
College essay
Coursework writing
Custom writing
Dissertation writing
Homework help
Personal statement
Proofreading
School papers
Speech writing
Thesis help
Lab report writing
Ghostwriting
Book report
Book review
Movie review
Testimonials
Write my essay
Home Is Where Your Heart Is
What is a home? We all, of course, know that it is not simply a place of residence – not every place where you live may be considered to be your home , although it is always a good idea to try and turn it into one. But what is it then?
In my opinion, home is the living space where this or that person feels… well, at home, at ease. There is much more than it seems behind the so widely-spread expression " feel at home ". Look at it – not "feel comfortable", not "feel good", but " feel at home ". It means that there is some meaning behind that concept that makes it necessary to feel at home to achieve a certain level of comfort.
A person may live in some place for years and still hate it. Generally, it happens because of the inability to change it so that it becomes home , acquires some of your features, becomes truly yours. That is one of the basic reasons for the majority of people to want to have a house of their own in the long run – preferably, a new house. It is almost the only way to truly create one's home from the basement (literally or metaphorically speaking).
For there is hardly anything else that is closer to the personality of a human than the home he has created for himself, maybe built, certainly decorated, left around dozens of minute details that, after all, create atmosphere and, what is most important, lived there for a while, because it is time spent together what really makes a home and its owner attached to each other.
Order Your Own Unique Essay!
This essay intro has been used by many students, but we can write you a perfect new one!
Order Here!

Need a great paper?
Education News
Scholarly Articles
Legal Articles
Financial Tips
Roles of Children in the Family: 7 Important Duties of Children at Home
August 21, 2021
by Edeh Samuel Chukwuemeka ACMC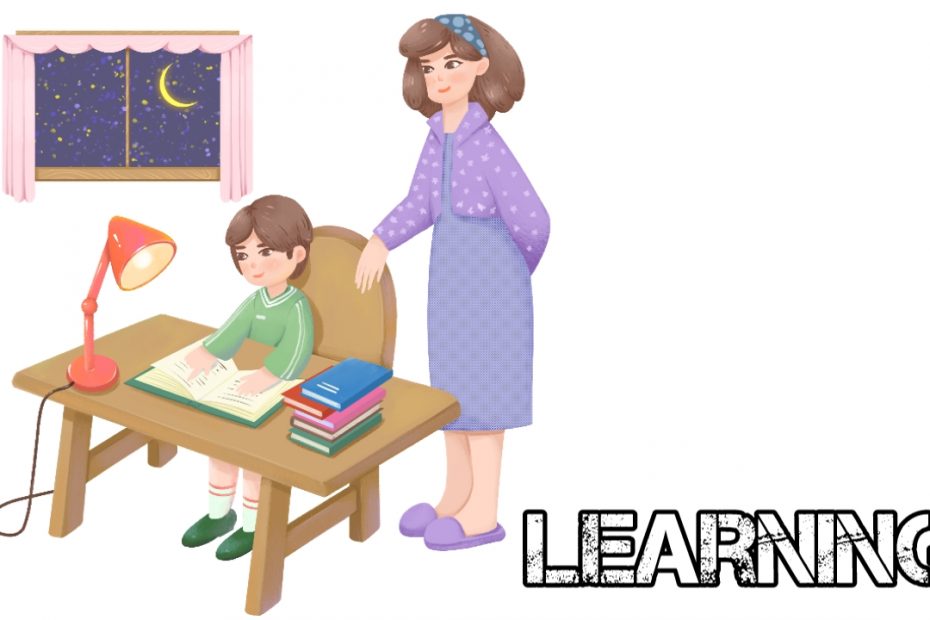 Roles of Children in the Family : Family is a union of people who are either related by blood, marriage or adoption. From this definition, children can be related as family by blood or adoption. Family is the first and the smallest unit of socialization. In the family, there are certain roles and obligations which are bequeathed by norms, humanity and culture to each and every member of the family.
These roles cannot perfect the family or be perfected while being performed in isolation. In other words, in order to achieve a homely family, each and every member of the family is required to play certain roles which are culturally, morally, religiously, socially or otherwise assigned. The roles of children in the family is a very vital one of which when the demand is not met, may and in most cases does in fact affect the atmosphere and the expected homely nature of a family.
Family can either be nuclear or extended family. To whichever extent it is, the roles of children still remain applicable, although some of the roles are more particular and direct with the nuclear family. Here are some of the roles of children in the family.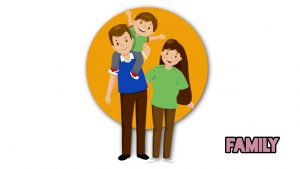 Roles and duties of children at home
Recommended: How to approach a girl you like in school
7 Important Duties and Roles of children in the family
1. Housekeeping:  
Housekeeping generally is the chores of maintaining a house by performing tasks which contributes to cleanliness and habitability of the house.
It is the direct responsibility of the children to foresee to the cleanliness of the house. It is in fact uncultured to have the father or the mother do the cleanings whereas there are children in the house. Of course children handle chores according to their age and capability. There are certainly some kind of heavy chores which kids are not expected to perform.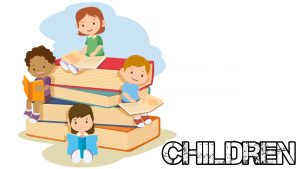 roles of children in the family
Yes, in some cases the kids may be too tender to handle certain given task properly. This is where the parental role comes in because we pointed out earlier that the roles in the family cannot be perfected in isolation. Naturally, children are shown to learn vicariously. They can capture and retain what their eyes sees with ease. They also tend to adapt and get used to certain kind of chores as they grow, progress and get themselves doing it.
Therefore parents at some point and of course at the early stage of the children may be necessitated to perform certain house chores as the children keeps growing for them to master the best way around it. This does not in any way take the role and responsibility of housekeeping away from the children. It is in fact their most primary responsibility.
This very role of housekeeping has a positive contribution to the psychological and social adaptation of children as they keep growing into the existing world. They from the practice, learn the maintenance and managerial skill. They also learn neatness which is a personal and social skill. Asides the fact that this shapes them into humanity, housekeeping remains the role of children in the family.
2. Duty to Take Care of Siblings:
Children has this responsibility of taking care of their siblings, especially the younger ones. This is the level at which children learn the act of humanity in their relations with other people in the society, and of course fosters love and peaceful coexistence amongst the family.
Also see: How to become a successful business entrepreneur
3. Duty to Protect and Uphold the Family Image
It is the role of the children to protect and uphold the image of the family. This is quite a sensitive role and most times it does not demand any positive or intentional performance. Ordinarily, every home desires a peaceful atmosphere and an honourable representation. There is not family that enjoys being tagged or associated with negativity. When the parents must have set an operational standard of the family, it behoves o the children to and uphold and protect it.
It behoves on them to protect the image of the family by the character they exhibit within the home, in the society and in their relationship with other people. The children are expected to be loving, obedient, respectful and Godly. In fact, the children of the family are actually the benchmark for ascertaining the goodness of a family. This is a whole lot of abstract responsibility for the children.
Children are often advised to " think home " while taking certain decisions or engaging in certain acts. The " think home " phrase there is simply suggesting that the image or reputation of the family should be considered by children in their every decision. Remember that in the introduction, we pointed out that the roles of family members in the family cannot perfect the family or be perfected in isolation.
Each and every member of the family is required to perform those roles which are culturally, socially, morally, religiously or otherwise assigned to them. Therefore this duty to protect and uphold the family's image is in fact almost impossible to be performed by the parents in a situation where the children are carefree about it. And also, its non-performance renders the family manifestly imperfect.
Also read: Causes, Effects and solutions to low self-esteem
4. Duty to live up to Expectation:
This duty strikes with the duty to protect and uphold the family image because when children live up to expectation, they by so doing uphold the image of the family. Under this head, the children are expected to deliver. They are expected to grow in certain aspects of life.
In our society for instance, a child is not to be heard rejecting to go for a basic formal education whereas there is a willing sponsor which is always the parents. And upon such a willing sponsor, the children are expected to have a good representation in school. They have the role to acquire good grades. By so doing, they are living up to the expectation. Children who do not live up to the reasonable expectation of a growing child can be said to be underperforming. This would of course not be a thing the family would be proud of.
Also under this head, children serve as a motivation to their parents' hard work. Motivation is simply a drive which triggers and sustains one's willingness to perform an act or function. It is an undisputable responsibility of the parents to carter for the children. When there are children in the family, their presence or their anticipated existence adds some extra motivation to the economic consciousness of the parents. This role is better manifested when the children are performing up to the expected standard.
Must read: How to improve your emotional intelligence and the benefits
5. Parents' Investment:
Children are their parents' investment. Investment involves spending money, time and energy on something usually for future benefit. Yes, it is the role of the parents to make way for their children, lead them through, empower them and invest on their career and future.
On the other hand, it is the role of the children to become an investment unto their parents. Becoming an investment here suggests that they undertake to be beneficial, concomitant to the money expended on their developing and future. Children are demanded to be productive, and as they become productive eventually, it is their role and responsibility to look after their parents after on and at old age. This role is a very important one.
6. Role of sustaining the Family Lineage
In some families where there is only one male child, the male child is most times pressured to get married earlier. Some families go as far as arranging marriage for the only male child.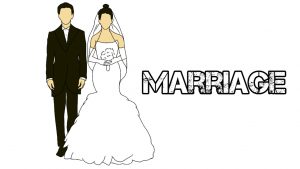 duties of children in the family
In some families where there is no male child at all, adoption can be made for the purpose of continuing the family lineage. In some cultures, where there is no male child in a family, a female child may be made to bear children for the family in her father's house. This instances illustrates the role of lineage continuation which is bestowed on the children in a family.
Recommended: Best side hustles for students while in school
7. Duty to Learn
This is another important role of children in the family. Children are demanded to keep learning as they grow. They are to be teachable and open to corrections.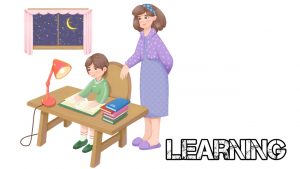 what are the roles of children in the house
Children are expected to be keen to learning from their enrolled academic institution, and also learn the strategies of life adaptation; learn certain soft and hard skills especially those which can be acquired from within the family.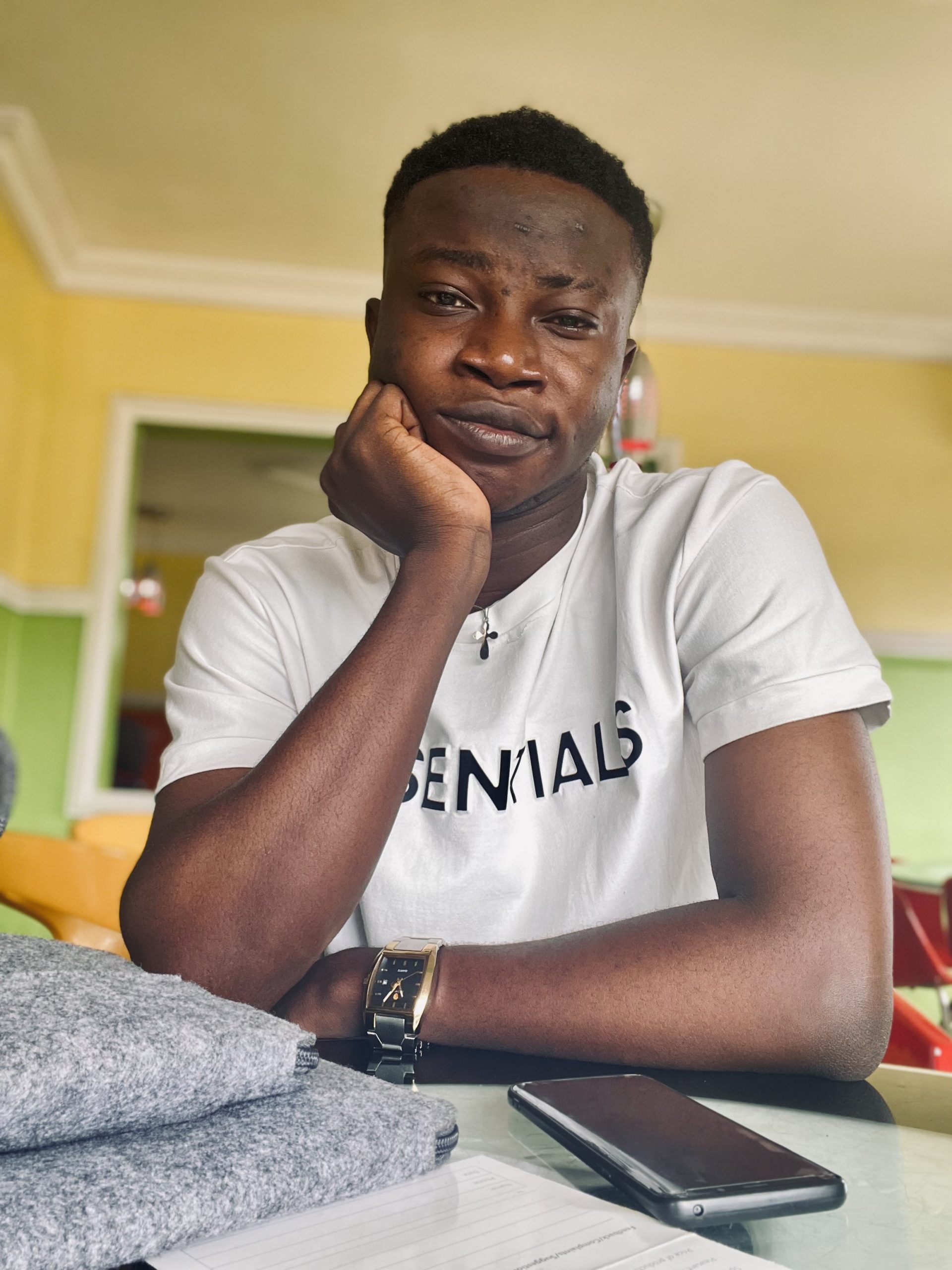 Edeh Samuel Chukwuemeka ACMC , is a Law Student and a Certified Mediator/Conciliator in Nigeria. He is also a Developer with knowledge in HTML, CSS, JS, PHP and React Native. Samuel is bent on changing the legal profession by building Web and Mobile Apps that will make legal research a lot easier.
7 thoughts on "Roles of Children in the Family: 7 Important Duties of Children at Home"
IRoles of Children in the Family:
What are the main roles of a child in the family
powerful, very good and useful information for both children and adults
Performing house hold chores
Taking care of the younger ones
It really help me alot thank you very much
This is a very valuable document. Thank You Very Much !!
Leave a Reply Cancel reply
Your email address will not be published. Required fields are marked *
Save my name, email, and website in this browser for the next time I comment.
Notify me of follow-up comments by email.
Notify me of new posts by email.
Essay on My Home in 200, 300, 400, 500, 600 Words for All Classes
A very beautiful collection of My Home Essays. We have got an essay on every form, short and long. You can find a suitable one for your needs. I am sure you will find the best one for yourself.
Essay on My Home in 200 Words
We are a big family living together in a big house. I love to live with my family and that's why I always enjoy living in my home. We live in a village near Ahmedabad. It's a very beautiful village and only a 1 hour drive from the city . My grandfather built that two-storied building for the family.
We are a joint family still now. We have 13 family members in total. Still, now that's a big building for us. There are 10 bedrooms and each bedroom has an attached toilet. The location of the house is near a small river. And when I come to my veranda on the west side, I can see a very beautiful natural view.
We have a good internet and electricity connection in our home. That's why our life is not that much different from city life . Although, we don't need to face all the traffic problems here. There are so many reasons why I love to live in my home.
This is the place where I find peace. Wherever I stay, I always feel homesick and I want to get back to my family. And I know everyone is like this because we have some extra affection for our home. 
My Home Essay in 300 Words
Introduction:
Home is where we are born, live, and spend the sweetest time of our life. We all love and enjoy living in our home. Today I am going to share lots of information about my home. I will tell you how much home looks and how we are living there. 
I live in a small village near Azamgarh, UP, India. My village is one of the most beautiful places here due to natural beauty. My father never intended to move from here because he loves to stay with the people of this village. 
We have a very big and old house here in the village. Because we are a joint family with my 4 uncles. My father is the oldest son of his dad and that's why he controls everything. My uncles, aunties, and their kids are living here together with us. 
We are a big family. Our home was built almost 50 years ago. My grandfather built it by marble stone. This is one of the most beautiful homes in the village. It is two-storied and there are almost 25 rooms in the building. 
I love to live here a lot. There is a huge garden in front of the house. My father tries to paint the house every year, and that's why it looks very beautiful.
We have to spend a big amount of money on the maintenance of the home. I feel this house is the safest place for me and I feel a lot relieved when I am staying there. 
Conclusion:
Everyone loves their home and they love to live there like me. It doesn't matter how your home is, but everyone loves it. Because it's the place where we were born, and it's the place where our family lives. 
Essay on My Home in 400
Introduction:
To me, my home is the best place to live in. The first reason behind it is my mother is here. We all have immense affection for our own home. We all have a home and we love to live there. Today I am going to share some important things about my home.
My home is located in Bandra, Mumbai. My father built this home almost 20 years ago. This neighborhood was not that much crowded before and only a couple of buildings were here. But now it has been a really important place for the entire city. 
The value of land is pretty high here. We are very lucky that my dad made this building for us. It is a three-storied building. We live on the 2nd floor and the entire building is on rent. We make a good amount of money from this rent.
We are living in a unit with two bedrooms. Each bedroom has an attached toilet. And there is an extra toilet too. There are very beautiful kitchen and a dining room. 
My mom keeps the entire home very neat and clean. Especially she keeps the living room very beautiful. The living room has some beautiful paintings and I love them a lot.
My Room:
My room is the most beautiful room in the entire building. My room is full of beautiful dolls, paintings, and different types of toys. My bed is very small but very beautiful. My dad bought that for me from Canada.
I have a very beautiful veranda there and I can enjoy the beautiful outside view from there. My reading table and chair are also beautiful. I can use my computer there too. Overall it's a very beautiful set up for me.
Garden at Front of My Home:
There is a big and beautiful garden in front of our home. The garden is completely made by my dad. He has worked very hard for the garden. It has been so beautiful because of his hard work.
There are different types of flower plants in the garden. I love to work in the garden. It has added huge beauty in our home. I love the garden a lot. I am planning to add more plants there.
Conclusion:
That's all about my home. I love my home very much and I love living there with my family. It's a very important place for me because my family lives here.
My Home Essay in 500 Words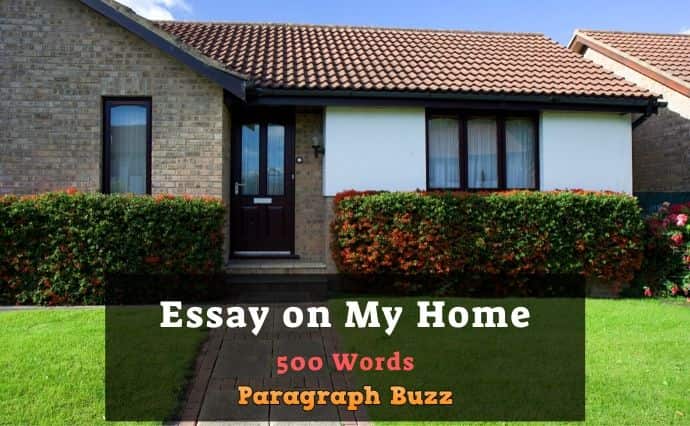 A home is a place where our heart is. We all love to be with our family and it's only possible when we are living with our family. Today I am going to share all about my home. My home is very special to me.
My home is located in Banani, Dhaka. This is a very reputed area in the city. When my father came here to build this home, this place was not that much value and only a couple of buildings were here.
But now it has been the most important place in the country. It is the perfect place for operating a business based on Dhaka. Our building is two-storied. We live on one floor and the other one is on rent.
It was designed by a very good architect and the building structure is pretty good. We color it after a regular break and that's how the entire building looks very beautiful. The people live here for rent, they are also very happy about our house.
They always say that they love to stay here forever. We have got a good bonding with them. On our floor, we have two-bedrooms, three toilets, one kitchen, and a dining room. There is lots of space for the living room there.
My parents decorated the room properly and made it a perfect living room. My room is one of the most beautiful parts of the entire building. I have got everything in the room. My veranda is on the west side and I can see a bit of a natural view from there.
Sometimes I come out and sit there with a book in my hand. I have a big wardrobe to keep my clothes and a big bookshelf to keep my books. My computer table is also very beautiful. I love to work on that.
We don't have any cars, that's why we don't require any parking space. But we have enough parking space in front of our house. It will be required because we are planning to get a car soon. Overall, my home is amazing and very interesting to me.
Why Do I Love to Be in My Home?
There are so many reasons why I love to stay in my home. First of all, I think I feel some extra comfort here. Everything is very easy and effortless here. I love to live with my family.
And that's another huge reason behind living in my home. When I go away from my home, I feel very homesick. I want to get back home as soon as possible.
Happiness doesn't depend on the size of the house, but on the attitude of the family members. We are a very happy family living together happily with lots of love and fun. Our house may not have a lot of luxury but we feel very comfortable and safe here.
Essay on My Home in 600 Words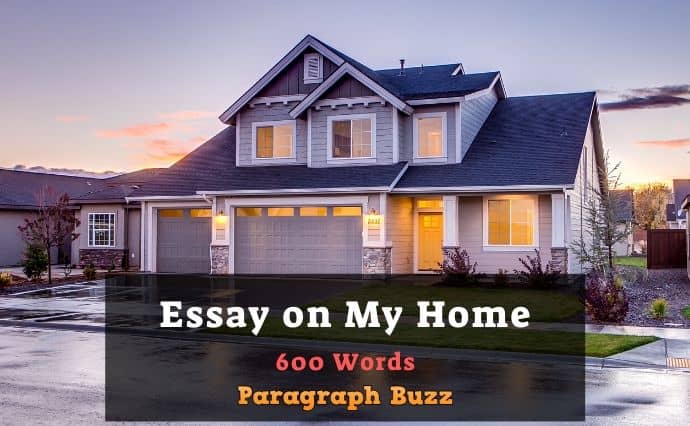 'Home is where the heart is', it's a famous quote about your own home or homeland. Almost everyone has their own home and they prefer to live in their home. In this essay, I am going to talk about my home.
I always think that my home is the best place for me to live in this world. We all feel special when we stay at home. When you go away for a few days or a week, you can realize how much you miss your home and get homesick.
I have a very beautiful home. It was built by my father 10 years ago. It's a two-storied building located in Delhi, India. My father shifted himself here with the entire family. He struggled a lot before building this house here.
There are some beautiful things that I am going to share with all of you about my home. First of all, let's talk about the rooms. We have a total of 10 rooms in the building. The terrace is very beautiful with lots of beautiful flower plants.
My reading room and bedroom are on the 2nd floor. I love to live there. But our kitchen and dining room on the first floor. My parent's bedroom is on the 2nd floor too. My elder brother and sister and my grandma live on the first floor. 
Our living room is also on the first floor. This is a very well decorated room with two beautiful sofa sets and a big screen Television. I love spending time in the living room. My sister made this room very special with her own interior knowledge.
When any guest arrives at our house, we let them sit here. There are some mind-blowing paintings too on the wall. We have got a well decorated and complete kitchen. My mother and maid cook food there. My mom can cook delicious food.
The dining room is pretty big and we all eat together there. My father never tolerated eating separately. My room is also very big and I try to keep it neat and clean always. My sister helps sometimes to keep my room organized.
There are so many reasons that are why I love to be in my home. The first reason is my family. When I'm living in my home, I can stay with my family. And I love my family a lot.
It is very easy to live with them. When I live outside of my home, I can feel how hard it is. Everything in my home is very familiar and known to me. I don't need to go through any hardships while I'm here. Food is a huge issue for me.
It's hard for me to digest outside food. I love eating food that is cooked by my mom. My sister also cooks sometimes. She can cook well too.
Who Lives in My Home?
There are six members in my family. My two siblings, parents, and my grandmother . We're a very small and sweet family. 
All members of my family are very caring and loving. They all love me a lot and that's why my home has been more interesting for me.
That's all about my home. I love this place and that's where I love to live. This is an amazing place for me. All the things that are related to my home are very fond of me. I can't stop loving my home. Wherever I live I want to get back to my home.
10 Lines Essay on My Home
Here is a beautiful and short 10 lines essay on my home. This short essay is very easy and important for the students.
1. Home is where our heart is, and that's a very true saying for us. We all love to be with our family in our home.
2. My home is very beautiful, built by my grandfather. He is still alive with us.
3. It's a small but beautiful house. We are totally 5 members living in the home.
4. There are a total three bedrooms in the house. My parents share one bedroom, and my brother shares one with me and another one is for grandpa.
5. Every bedroom has an attached toilet. And there is an external toilet too.
6. The kitchen is huge and it looks beautiful.
7. My mom keeps the living room well decorated and there are some amazing paintings too.
8. The other rooms are also very good in condition and my mom take care of the entire house.
9. We are living a simple and happy life together.
10. I love living in this home with my entire family and I find lots of peace on that. It has some extra comfort.
If you want to write about your house, you can follow this beautiful 'my home essays'. We have provided tons of simple and easy-to-learn examples for you. 
More Essay:
Essay on Freedom of the Press in 600 Words for Students
Essay on Internet Advantages and Disadvantages for Class 1-12
Essay on Winter Season in 200, 300, 400, 500, 600 Words for Class 1-12
Essay on Internet in 300, 400, 500, 600 Words for Class 1-12
Essay on Good Manners in 300, 400, 500, 600 Words for Class 1-10
Essay on Early Rising in 300, 400, 500, 600 Words for Class 1-10
Essay on Advantages and Disadvantages of Mobile Phone for Class 1-12
Essay on My Favourite Teacher in 400, 500, 600, 700 Words for Class 1-12
Value of Education Essay in 300, 400, 500, 600, 700 Words for Class 1-12
Essay on Childhood Memories in 200, 300, 400, 500, 600 Words
Essay on My Favourite Book in 200, 300, 400, 500, 600 Words
Essay on Village Life in 300, 400, 500, 600 Words for Class 1-10
Essay on My Father in 300, 400, 500, 600, 700 Words for Class 1-10
Essay on My Village in 200, 300, 400, 500, 600 Words for Class 1-10
Essay on My Daily Routine | 200, 300, 400, 500 Words for Class 1-10
Essay on My Dream in 200, 300, 400, 500, 600 Words for Students
Importance of Reading Newspaper Essay | For All Classes
Related posts:
Visit to a Historical Place Essay for All Class
My Sister Essay in 100, 200, 300, 400, 500 Words for All Students
Essay on My Parents: 100, 200, 300, 400, 500 Words
Essay on My Mother: 200, 300, 400, 500, 600 Words Essays
Environment Pollution Essay Writing for Students
Words of Wisdom:
"If you always find what you're looking for in the last place you look, then you should always look in the last place first." - Sheetal
Essays on Our Duties And Responsibilities At Home
Search results.
16532 Words
38602 Words
17992 Words
29520 Words
352450 Words
21144 Words
97223 Words
75281 Words
17009 Words
32809 Words
107725 Words
12979 Words
133886 Words
Copyright © 2023. EssayDepot.com
Acceptable Use Policy
Your Privacy
CA Privacy Policy
Copyright Inquiries
Add a Quote
EssayBasics.com
Pay For Essay
Write My Essay
Homework Writing Help
Essay Editing Service
Thesis Writing Help
Write My College Essay
Do My Essay
Term Paper Writing Service
Coursework Writing Service
Write My Research Paper
Assignment Writing Help
Essay Writing Help
Call Now! (USA) Login Order now
EssayBasics.com Call Now! (USA) Order now
Writing Guides
My Role In The Family (Essay Sample)
Essay samples on my role in the family.
Families are an integral part of society. Families have an important role to play in shaping the cultural and ethical norms of a person's life. I am also blessed with a beautiful family of six people. It comprises four siblings, mom, and dad. I feel even more blessed to be the eldest daughter in the family as I am now destined to rule over my younger brothers and sisters. Being the eldest daughter I also have some family responsibilities. You can say that my roles in the family are more like second in command and in charge when parents are not around. No matter how good it sounds, my role is more like being a nanny for my younger siblings. In this essay, I will share everything about how I managed to keep everyone happy at the same time.
Get your own unique and professionally written one's role in the family essay from Essay Basics. Order now and get your plagiarism-free essay.
Essay Sample on My Roles In the Family As a Daughter
Family is the most important and basic unit of society in which each member plays a vital role. Family members work together to raise enthusiastic, productive, law-abiding citizens. Foundation laid by families and communities helps build future generations that define a nation's fate. I am blessed to have a family of six people. I am the eldest daughter and I have three other siblings, two sisters, and one brother. Being firstborn and second in command, I have various responsibilities towards my family.
My Role in the Family
Let's move on and talk about my role as a member of the family. Being the eldest means taking the role of childcare to some extent. When my parents are focused on shopping, I do not let my siblings be out of my sight. I take care of little household chores. I look after my siblings' well-being when we play. I make sure my siblings don't get into trouble when we are home alone. My responsibilities based on my role also include helping my siblings eat breakfast and get ready for school. I also take care of them in the school by helping them against bullies. After returning from school I also help them with their homework and teach them how to play different group games.
Even after all that mother and father scold me the most if something goes wrong. You can now understand that I am more like a nanny for my siblings and a helper for my parents.
Benefits of My Role in The Family
Being the firstborn also comes with a lot of benefits and not just duties. I think my parents love me the most and always agree with what I say. I have mastered the art of manipulating my immediate family members. I like ordering things like, fetch me a glass of water, walk the dogs, attend the main door, etc. I also have the first say on who gets the best toys, who gets the best dresses. Some other benefits include
They only get things that I get first
No one in my family ever pushed me around.
I am a role model for my other siblings and they only do what I do first.
With more responsibility, I also had more power over my siblings.
Most importantly, I show them what it means to be a good child. I serve as a role model by being obedient to our parents, teachers, relatives, friends and respectful to the elderly. Likewise, I exhibit the characteristics of a good student. I do my assignments before playing with my toys or doing sports.
I am not saying that I am a perfect older sibling by any means. I also have many flaws including being impatient, being an introvert, and keeping my own company as much as possible. But they never complain about my habits and accept me as I am. This is what families do and my family is always working toward bringing the best in me. I want my family to become the coolest, kindest, loving, and caring. I just love them like they are and this is the reason why I love my family.
200 Words Short Essay on What is Your Role in Your Family As a Son (Short Essay Sample for Children and Kids)
Family is indeed one of the most valuable gifts. Family plays the most crucial role in evolving our lives and helps us become who we are. My family members always stand by my side, good or bad. My parents have four kids. Our family comprises a mother, father, younger sisters, and a younger brother as the final child. We all live under the same roof. All of us have different responsibilities at home in our family and we do enjoy fulfilling them. In this essay, I will talk about my role in my family and how I get along with my parents and siblings. Here I am going to write an essay about the importance of the roles of each member of the family.
Now you know that I am the eldest son in the family. Like every other thing, being the firstborn has its own pros and cons. As the eldest son, most of my duties mirror those of my parents. Especially the responsibilities that involve looking after younger siblings and carrying out some household chores. Most of the time when my mother is sleeping after her call canter job, I am in charge of the house. I help siblings with eating breakfast, getting ready for the school bus, and helping them with their homework. I am more like a nanny for my siblings and a little helper for my parents.
I also enjoy giving orders to other family members. I always get every good thing first because my parents listen to me the most and no one pushes me around. My brother is also my best friend. I love my brother, sister, mother, and father the most in this world. I want them to become the coolest and kindest family in the world.
FAQ's About My Role in My Family Essay
How to write an essay on my roles in the family.
Start the essay by introducing your family. Move on to explain your role in the body section and end it by telling how you feel about your role.
What is the role of a child in the family?
Children also perform different roles like taking care of siblings, doing household chores, and getting stuff from the market.
What is my responsibility towards my family as a child?
You should be caring towards younger brothers and sisters and respectful towards the elderly. Despite your young age, you should help your mom with household chores.
ADVERTISEMENTS:
Write an Essay on Duties and Responsibilities of Students
It is estimated that nearly 15% of the total population of India consists of students. The students, therefore, constitute a great potential force capable of leading a nation to great heights of progress or abyss of decadence. No wonder every nation spends crores of rupees for their education and proper development. The future of every nation depends on their students.
The primary duty of a student is to learn and acquire knowledge. Their main duty consists of improving their intellect and widening their mental capabilities. Unfortunately, many students forget this goal and spend their school days uselessly enjoying and idling away their time. Only later they realise the result of their folly.
But then it is too late. School is the platform wherein students learn the good traits of life such as, discipline, obedience, dutifulness, diligence, respect to elders, honesty, patriotism, etc. School provides numerous opportunities for the development of these qualities. It is the duty of every student to acquire these fine qualities of life which will enable him/ her to stand in good stead in the future.
Image Source: photos-public-domain.com
Another important duty of the students is to prepare them for the career they want to pursue. It is in school life that the future career takes roots. During school life, one becomes aware of one's abilities, limitations and the different professions available. Therefore, during this stage they should make up their mind as to what they should become in life. School life is the right time to make proper choice of one's career.
Students are the guardians of society. It is their duty to fight against all evils existing in the society. They have tremendous responsibility to see that injustice, inequality, oppression, exploitation, corruption, criminalisation of politics, communalism, casteism, misuse of public money, etc., are done away with. Students have great strength to oppose these evils of society.
Students also have a great responsibility to help out the less fortunate members of the society by way of social work. They can offer great services by teaching illiterate children of nearby villages, building houses for the poor people of the locality, undertaking cleaning drives, creating public awareness on various social issues, etc.
Students can also render valuable services to the nation at the time of calamities such as, earthquakes, floods, severe drought and accidents. Students ought to take leadership in organising quick rescue work. In fact, student organisations such as, N.C.C. and scout troops have rendered praiseworthy services to the nations at the time of national emergencies in the past and I am sure they will continue to do so in the years to come.
Thus, students can render valuable services to the cause of the nation. They can play a vital role in wiping out the various ills which throttle national progress and development and thereby set the nation on its rail. They are the true assets of a nation. It all depends on how we trim and tune these God-given resources to the benefit of the nation.
Related Essays:
600 Words Essay on How I Spent My Last Sunday
Essay on My Ambitions
Is Man A Political Animal?
Short Essay on Evolution of the State
Privacy Overview
Give this article Give this article Give this article
Advertisement
Supported by
In her words
The Household Work Men and Women Do, and Why
Men are more likely than ever to embrace the idea of gender equality, but when it comes to the home front, traditional values dominate.
Send any friend a story
As a subscriber, you have 10 gift articles to give each month. Anyone can read what you share.
By Francesca Donner
"Our beliefs about gender are really strong and sticky."
— Joanna Pepin, a sociologist at the University of Texas at Austin
Men, while they're more likely than ever to embrace the idea of gender equality, are still slackers when it comes to household work, according to a new Gallup poll.
Multiple surveys and studies have documented men's changing attitudes toward women in recent years: There is almost universal support for women to pursue careers and political office, and attitudes have become far more accepting around gender identity.
But when it comes to the home front, traditional values dominate , writes Claire Cain Miller. Nearly one-quarter of high school seniors, when asked about the ideal at-home arrangement, favored a setup where — you guessed it — Dad works full time (for pay) and Mom stays home (for free).
These attitudes bear out in practice too: Men between ages 18 and 34 in opposite-sex relationships are no more likely than older couples to divide household labor equitably. And while it's true that men have picked up some of the household labor, a significant gap remains: In the U.S., women spend about four hours a day on unpaid work , compared with about 2.5 hours for men according to data from the Organization for Economic Cooperation and Development .
I caught up with Claire Cain Miller, a New York Times correspondent who writes about gender, families and the future of work. Ever wonder how unpaid work breaks down along gender lines and whether some chores are better than others? She had answers.
A new survey found that younger opposite-sex couples are no more likely to divide home chores equitably than older couples. Wait … is that news?
Fair — it's probably not news to most people living this reality! But it still surprises the social scientists who study these topics, because they expect younger generations to become more open-minded and egalitarian over time, and when it comes to most things related to gender roles, they are. But not in terms of domestic labor.
But men have been taking on more household chores over the years, right? They just don't do as much as their female partners.
Men do a little more at home — they've doubled the time they spend on housework since 1965, and women now do less — but women still do about an hour more a day. In one of the new surveys I reported on, by Gallup, almost half of respondents said they split daily child care equally.
Why child care over, say, loading the dishwasher or doing the laundry?
One reason is that intensive parenting has become the norm — people value spending as much time as possible engaging with their children. Dishes and laundry just aren't as fulfilling and, I imagine, men might not think the payoff is as great. There's also a lot of societal pressure on women to have a clean house, and the expectation is different for men (and no, it's not that women see mess and men don't — that's been disproved ).
Is there an unspoken hierarchy of chores in the household? I would think that vacuuming is worse than say, folding clothes, but maybe that's just my preference.
One study that amused me looked at various tasks and how they affected people's satisfaction with their relationship. For women, it was all about dishwashing — if that task was shared, they were happier, and if they did all the dishes, they were discontent. Men were happiest when they shared errands, and least happy when they did more cleaning and laundry than their partner.
I wonder if male-aligned chores like, say, washing the car, end up being more "desirable."
It's striking to me how much chores break down along gender lines. The chores men do more of are usually outdoors, like car upkeep and yard work. The chores women do more of are indoors, like cleaning and cooking. But there's a big reason men's tasks are more desirable — the chores they do happen weekly or less often, and the ones women do happen daily or several times a day.
Another study you wrote about showed that many men support women going to work in part because they're happy to share the economic burden. As we've explored above, clearly the domestic burden is a different animal.
I think a big reason is simply that men are happy for their partner to bring home another paycheck, but aren't as happy to do more chores. Social scientists offer some other explanations. Work and parenting have both become more demanding, so it's often easier for couples to divide those responsibilities , even if they didn't plan to. Masculinity is strongly tied to earning an income (and to avoiding things that are considered feminine). And the authors of one of the studies I covered suggested another idea: economic uncertainty. Perhaps young people are open to women's equality at work not because their attitudes about gender roles have evolved, but because they need a second income, so they still act more traditional at home.
When's it going to change?
It seems to me that it will change when it's not just women who want it to change. Men would have to step up at home. Policymakers could ease work-family struggles with ideas like paid family leave or public preschool. Employers could stop expecting people, especially men, to work at all hours. There are also smaller changes that could make a difference — like parents giving their sons as many chores as their daughters , or schools and pediatricians' offices who need to reach families calling fathers, not just mothers.
Readers: Tell us how household labor stacks up in your home. Email us at: [email protected] .
Read more: Young Men Embrace Gender Equality, but They Still Don't Vacuum
Today's In Her Words is written by Francesca Donner and edited by Adam Pasick. Our art director is Catherine Gilmore-Barnes, and our photo editor is Sandra Stevenson.
Sign up here to get future installments of In Her Words . You can also follow us on Instagram or email us at [email protected] .
10 Responsibilities at Home That Make Kids Feel Capable and Significant
Are you raising a self-sufficient kid? Click here to take my 2-minute quiz and find out.
These ten children's responsibilities at home encourage a helping mindset in kids.
Kids want to have responsibilities at home.
"Really?!" you may be thinking.
But ultimately it's true.
More than anything kids want to feel capable and significant in their family and the world.
And responsibilities at home can help achieve this.
Consider the opposite for a moment – a home where parents do everything for their child. While the motive of these parents comes from a sense of love, the message the child receives is that they're incapable of doing anything on their own.
When parents encourage their kids to be responsible, they're sending the opposite message – that their child is capable. And as a contributor to the family household and chores, a child also gains a sense of pride and significance.
That's not to say that kids' don't resist taking on responsibilities. They often do. But the long term benefits of encouraging kids to be responsible outweigh the in-the-moment resistance.
10 Responsibilities kids can do at home
Below are ten responsibilities your child can begin doing now, by varying age-appropriate degrees:
#1 – Pick up messes
One of the first responsibilities parents encourage from their toddlers is to pick up toys after playing with them. While toddlers will never excel at picking up their own messes, asking them to help begins to encourage a responsible mindset. Parents can encourage toddlers to clean up other messes too such as cleaning up spills on counters or floors.
Young kids will continue to need encouragement and support from their parents to clean up messes. It's important to keep in mind that clean-up projects that appear simple to adults may be overwhelming to kids. They'll need guidance and support to help figure out how to complete the task successfully.
As our children mature into teenagers, it's tempting to assume they should know better than to leave dirty socks on the living room floor or messy dishes on the kitchen table. Criticizing teens for not "knowing better" will only discourage them. Instead, work with your teen to problem solve how they can remind themselves to pick up messes. Change may not happen overnight but positive encouragement should eventually motivate teens to self-correct.
See related: 7 Tips to Help You Begin Toddler Chores Successfully
#2 – Take care of pets
Pets can add so much joy and excitement to a family home and also provide a great opportunity for kids to demonstrate real responsibility. After all, your child's contribution to taking care of your pet directly impacts the pet's wellbeing.
Pets need to be given nourishment daily and each type of pet has other requirements such as daily exercise, cage cleaning, claw clipping or maintaining the right PH of a water tank, as a few examples.
School-age children can help support parents in pet care, by placing a bowl of food down for the pet, for example. Older kids can be expected to contribute more by feeding a pet independently or cleaning a cage.
But parents need to keep in mind that expecting young kids to care for pets independently, with no prior practice, is unreasonable. Kids will still need coaching and support.
Before acquiring a pet it's always important to assess how much care the animal needs and whether or not your family can successfully care for it.
See Related: Looking for The Best Family Pet? (Consider One of These)
#3 – Maintain a neat bedroom
Kids' bedrooms are the one room in the house that belong to them. Even if kids share a bedroom with a sibling, it's still a space in the house they have some possession over.
And while maintaining a neat bedroom is an opportunity for kids to demonstrate responsibility, it's important to have realistic expectations about the cleanliness kids are capable of at different ages. The majority of children can't be expected to maintain a perfectly neat room all the time.
In order to really let our kids be responsible for maintaining a neat bedroom, it's important to let them have a voice in how this task will be accomplished. Dictating to kids when and how their rooms should be cleaned will only discourage them from learning how to achieve this goal independently.
Instead, work alongside toddlers and young children to clean up the room. As you do this, you'll be modeling what it takes to keep a room tidy. As kids get older and more independent, discuss with them their plan to maintain a neat bedroom. It can also be helpful to agree on specific days and times each week, for example, when the room will be organized and cleaned.
See Related: 5 Tips to Get Your Kids to Clean Their Messy Room
#4 – Take care of laundry
Kids of all ages are able to contribute to laundry care to some extent.
Toddlers can contribute by pouring detergent into the machine, loading clothes into the dryer, pressing the start button and helping (or more like "helping") fold clean clothes, socks or other small clothing items.
As kids get a little older, they can be given the responsibility of folding and putting away their own clothes, after parents clean them.
Around age ten, children can be taught how to clean and dry their own laundry in addition to putting clothes away. Kids will need a lot of help and guidance when learning this skill, and probably a few reminders to do their laundry.
With lots of practice, teens will (for the most part) be capable of completely taking over this task themselves, allowing them to confidently take care of their clothes independently.
See related: How to Teach Kids to Do Their Laundry Independently
#5 – Make their own meals
Cooking and preparing meals can be a fun activity for kids. And over time, as kids grow in their independence, they can begin to do these activities on their own.
Toddlers can help with meal prep in small ways such as taking food off of shelves, getting their own dishes, and helping to place food on plates.
Older kids can begin to learn how to cook with supervision, use child knives to cut vegetables, prepare their own breakfasts, and pack their own school lunches .
Tweens and teens, with instruction, can use real knives and cook on the stove. As they progress in their skills, older kids can be given the responsibility of making one dinner a week , if the schedule permits. Or simply cook or bake independently when they feel like it.
See Related: Teach Kids to Cook by Age and Ability
#6 – Have an allowance
Giving kids an allowance, and making them responsible for certain expenses, teaches real life responsibilities in budgeting, saving, and spending judiciously.
Kids won't be ready to take on this responsibility until they have a solid understanding of addition and subtraction and can also identify coins and bills. It's helpful to give kids physical money when starting an allowance so they obtain a solid money sense.
Parents should also talk to their children, and put in writing, which expenses they're now responsible for so there's no confusion. Common expenses kids can take over include paying for toys, art supplies, special snacks or treats, and books.
As kids get older, they can begin to receive their allowance through a debit card such as Greenlight. This will help familiarize them with using card machines and digital money. Tweens and teens can also be responsible for bigger expenses such as clothing or gas for the car.
See related: How to Get Started on Kids Allowance – The Right Way
The Kids Money Management Toolkit has everything you need (except money!) to begin giving your kids an allowance. In addition to guidance and advice, you'll also receive Save, Spend, and Share jar labels, a Kids Money Ledger, a Savings Challenge Sheet, a Jobs-for-Hire Sheet, and a Kids Allowance Contract. Click here to learn more.
#7 – Do daily chores
Having daily household chores lets kids feel they're an integral part of maintaining the family home.
Toddlers and preschoolers can do simple chores such as putting their dirty clothes in the hamper, helping to sweep the floor (with an age-appropriate broom) or giving the family dog his food every evening.
Older kids can take on more complicated tasks like putting away clean dishes in the dishwasher, setting the dinner table with utensils, washing windows or taking out the trash.
The primary goal of daily chores for kids is to encourage a mindset of helping. When kids are older they can begin to genuinely contribute to housework.
See Related: Age-Appropriate Chore Lists by Developmental Stage
Interested in getting your kids started on chores? My four-lesson course will teach you how to get started, avoid nagging & power struggles, and keep your kids motivated. Click here or the image below to learn more.
#8 – Take part in a family cleaning day
An extension of daily chores is having kids take part in a family cleaning day.
Setting aside one day each month (more or less) when the whole family cleans the house, can really build a sense of capability and significance in kids.
Kids feel a sense of accomplishment (although they may never admit it! ?) when they've independently cleaned an entire room themselves. Or, for younger kids, have taken on specific tasks alongside their parents as they clean the house.
Younger siblings won't be able to have a significant impact on house cleaning, but encouraging any contribution, however small, will set the stage for their contribution in later years.
Around age seven or eight, kids can begin to clean "easy" rooms such as the living room or dining room, assuming that these rooms require little more than dusting, vacuuming and cleaning floors. Of course, children will need instruction to set them up for success and perfection can hardly be expected.
As kids enter the tween years, more can be expected of them as well as more independence. Kids at this age can begin to clean bathrooms (with instruction) and potentially clean more than one room. When siblings are involved, it's helpful to trade off rooms each month and have in writing who is responsible for each room.
See Related: 8 Tips for Getting Kids to Help Clean the House
#9 – Manage routines
Parents are often told to follow a routine with their young children to help with temperament and transitions.
But kids of all ages benefit from the security of routines. And starting in toddlerhood, kids can also be involved in the planning of them.
Getting kids involved in routine planning helps build kids' time management skills and get their buy-in for certain mundane activities they're less inclined to do.
And as kids grow older, and have responsibilities like homework or extracurricular activities, routines can help them feel a sense of order. Routines can also ensure that assignments are turned in on time and sports equipment packed for the next day.
See Related: 6 Ways Kids Routines Encourage Independence and Bring Sanity to Your Life
#10 – Take part in gift giving
Giving a gift to someone else, whether it's a friend, sibling, relative or neighbor, helps build a sense of selflessness in kids.
Kids of any age can help pick out gifts, wrap them, and give them to the recipient. Kids can also make their own special gifts and draw or write cards.
Receiving a gift is also an opportunity for children to learn graciousness through a "thank you" when receiving the gift and later, writing a thank you card.
See Related: Mindful Gift Giving in Families Shapes Children's Values
Ready to teach your child life skills? These cards can help! Each card in this eighty-one deck contains a skill your child can begin practicing with you or on their own. Click here or the image below to learn more.
See Related:
How to Raise Responsible Kids – Not Just Obedient Ones
How to Stop Doing Everything for Your Kids and Teach Responsibility
How to Raise Responsible Kids Who Want to Help
6 Tips for Teaching Responsibility to Children: a Step-by-Step Guide
What to do next…
1. subscribe to self-sufficient kids' email list., 2. take one of my quizzes.
Find out if you're raising a self-sufficient kid ( click here ) or if you're doing too much for your kids ( click here ). At the end of each quiz, you'll be asked to provide your email address to see the results.
3. Get your kids started on chores.
Learn how to get your child started on chores (& keep them motivated + avoid power struggles) by enrolling in my Get Your Kids Successfully Started on Chores course. Click here to learn more and sign-up.
4. Become a member of The Empowered Parents Collective.
As a member of the Empowered Parents Collective, you'll have access to targeted positive parenting advice in the form of mini-courses, expert interviews, Q&A from a certified parent educator, and more. Click here to learn more and sign-up.
About Kerry Flatley
Hi! I'm Kerry, the mother of two girls and a certified parent educator. I believe it is possible for parents to have a supportive, loving, and warm relationship with their kids while raising them to be independent and ultimately self-sufficient. Over the years, I've read numerous books and articles that support this belief and I've put these ideas into practice with my own kids. Read more about me and Self-Sufficient Kids here.
Skip to main content
Skip to secondary menu
Skip to primary sidebar
Skip to footer
A Plus Topper
Improve your Grades
Responsibility of Students Essay | Long and Short Essay on Responsibility of Students in English
October 20, 2021 by Prasanna
Responsibility of Students Essay: Good morning respected teachers and my dear friends. There are some words that are associated with our daily life. Life revolves around some gestures that make us social beings. Amongst such things, responsibility is one major activity that our life requires. Being responsible is a basic key to success in our life. A child learns to be responsible by watching their adults. So students' life is one of the golden periods in an individual's life when they get an opportunity to acquire values and qualities that make them responsible.
A student goes to school and gets associated with various duties and responsibilities. It is one of the primary steps of learning various things. Home and school are the cradles of shaping an individual for the future. At home, the parents shoulder a great responsibility to teach their child to form basic habits and being responsible. Similarly, at school, the teachers play an important role in directing the students to handle responsibilities for a bright life ahead.
You can also find more  Essay Writing articles on events, persons, sports, technology and many more.
If a child learns to be responsible right from the student life, then he or she has paved a golden path for the future. It is the stage to shape one's character and moral duties. At school, various tasks are assigned to the students where they learn to become responsible. If right from childhood responsibility is not given to them they do not understand its importance in life. So the value of being responsible is to be imbibed right from a student's life.
Here we can discuss some basic steps to become responsible. Responsibility should be handled through various steps. One major responsibility of a student is to acquire education. A nation develops when the population is educated and can contribute to human resources. To contribute towards building a strong nation is a key responsibility of a student. A student learns to be responsible when he or she acquires education at the proper time. It is the prime duty of both school and home to make the students realize how to become responsible. Once a student gathers knowledge through education then they can shape their lives in a positive direction accordingly. We know education empowers an individual to discriminate what is right or wrong. Education develops the potential of that particular individual so if the students handle the responsibility of acquiring education then they can contribute to a better nation. Nation demands such students to be responsible citizens in the future and can fight against crime, treachery, dishonesty, or crime.
We have discussed the responsibility of a student towards the country. But it does not end here. A student should learn to handle responsibility while in school. Various occasions are celebrated in the school premises which are majorly conducted by the students. So when they are assigned duty it is their responsibility to perform it with great care. Even the school holds programs like investiture ceremony where different titles are conferred to students for various activities such as the head boy and head girl, cultural captain, sports captain, house captain. These rewards acknowledge the potential of students and arouse a sense of responsibility towards the school. These small steps actually instill a deep sense of responsibility amongst the students.
Home and parents are the most important part of a student to learn how to become responsible. Children from a tender age should be aware of the responsibility that every family member has to perform in the family environment, in his/her own capacity. Students must acquire values of fellow-feeling, empathy, and respect for others whether they are at school or home. This helps them to have a healthy relationship with others with whom they interact. They learn the value of teamwork and become responsible to contribute and share without being self-centered and selfish. Students should keep in mind it's their responsibility to always demonstrate such behavior, attitude and actions that reflect their culture and family values.
Short Essay on Responsibility of Students
Good morning dear friends and teachers. Today we are going to discuss a very important and essential part of human beings and more specifically for students. First of all, we need to understand what is responsibility? This can be defined or interpreted in different ways as different people have different ways of expressing their responsibility.
To some people, being responsible means performing their duties properly. Whereas some believe that a sense of responsibility originates from a collection of qualities like love, affection, compassion, and commitment. Some of the responsibilities are associated with authority but that is not always the case. We all have some kind of responsibility towards our family and society as well. Responsibility is the attribute of a human character which implies that an individual should act in a certain manner to take on a few obligations and commitments. He/She must also be accountable for the outcomes of the activities.
For students, who are at the beginning phase of their life, responsibility mostly refers to their mindset, attitude, and actions that they are expected to demonstrate in the family and social environment.
The primary duty or responsibility of a student is to learn and acquire knowledge, along with improving their intellect and widening their mental capabilities. It is the time for students to learn good traits like discipline, obedience, perseverance, and respect for elders. School is a platform that provides opportunities for the development of these qualities. So it is the responsibility of every student to imbibe these fine qualities which would guide them in the journey of life in the future.
Students are considered to be future leaders who can take the country towards progress and prosperity. So they should develop a mindset and prepare themselves to protest against all shades of malice existing in society. They have a huge obligation to see that corruption, abuse, malpractices, and communalism do not make their prominence in society and hinder the progress of the country.
FAQ's on Responsibility of Students Essay
Question 1. What can be considered as the primary responsibility of a student in school?
Answer: The primary responsibility of a student in school should be maintaining discipline and being respectful to teachers.
Question 2. What is the social responsibility of students?
Answer: The social responsibilities of students include all such actions that create a positive impact on social, cultural and ecological causes.
Question 3. What responsibilities should students demonstrate in a family and social environment?
Answer: Students are expected to demonstrate responsible behaviors by complying with values of politeness, kindness, compassion, and respect while in the family and social environment.
Question 4. How are students being prepared to be responsible through school activities?
Answer: Students are given various assignments to organize or be part of some events or celebrations in school which develops a sense of responsibility among them.
Question 5. What are the responsibilities students should perform while at home?
Answer: Students' primary responsibility is to study but they also must take responsibility to organize and maintain their own areas and take care of younger family members and be respectful towards elders.
RS Aggarwal Solutions
RS Aggarwal Solutions Class 10
RS Aggarwal Solutions Class 9
RS Aggarwal Solutions Class 8
RS Aggarwal Solutions Class 7
RS Aggarwal Solutions Class 6
Picture Dictionary
English Speech
ICSE Solutions
Selina ICSE Solutions
ML Aggarwal Solutions
HSSLive Plus One
HSSLive Plus Two
Kerala SSLC
Distance Education

RESEARCH PAPERS AND ESSAYS
ESSAY TOPICS
PRESIDENTS OF THE UNITED STATES
Joseph Robinette Biden
Donald Trump
Barack Obama
States Ranked by Size & Population
States Ranked by Date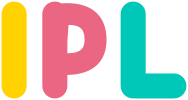 Essay On Family Responsibilities
Hispanic family: the latino family.
Latino, a Latino is a person of Latin-America or a person who lives in the United States.
Ideal Family In The 1960s
A family is the most precious identity a person can have. An individual whether from a noble, average or poor family can be distinguished by their discipline, character, behavior, customs and living conditions. In every generation parents and children illustrate different patterns and behaviors in family's lifestyles prior to the previous ones. Family contributes to an individual's growth, thinking and behavior. The standards for an ideal family back in the 1960s are extremely different than the standards held by an ideal family today. The principles of marriage, on what a family consisted of, father's leadership skills, wife's job, how they managed a family, families having meals together, families attending church and children respecting parents and abiding to their schedule.
Essay On Mexican Family
family is a "close-knit group and the most important social group to gather in any events or special days" (Mendez). It is at the centre of the social structure. The Mexican "family unit" includes not only parents and children, but also extended families and grandparents. As it provides a sense of stability in relationships. Children are taught at a young age that one must give the most "respeto" (respect) and honor to family members such as parents, aunts, uncles, and especially grandparents (elders). This is why most Mexicans consider it their responsibility and duty to help family members. For example, they will help one another with financial problems, health, and any other life issue. Another important aspect of Mexican families is the roles of family members at home. In most Mexican households it is traditional that the male figure such as the father is the head of the household. The father tends to dictate big family issues and decisions. While the mother take care
The Role Of Family Roles In Ovid's Metamorphoses
In a family there are many different roles; there's the role of the mother, the father, the child, the grandparents, then there's the brothers and sisters. Every single one of those roles has different responsibilities. The father, according to most of society, is supposed to be the breadwinner for the family. However, nowadays the mother is actually quite capable of being the breadwinner just as much of as the father. As they work to show their children what it is to be an adult they are teaching them as well on how to be an active member of society. As a child we watch our parents and we learn from them. We learn how to cook, how to clean, how to raise children, how to do right from wrong, how to work, how to do things we don't want to, how to be happy, how to have fun, and many more things.
Mothers In The Help
child. This has always been so. The role of a mother, however, has not always been the same. A mother's life and responsibilities can alter through the times. Since The Help takes place in 1960's Jackson, Mississippi, the mothers either stay home and do a little housework or they go to gatherings with other women from town. They leave the majority of the work with the house and the children to the help. Nowadays mothers tend to do most of the housework and take care of their own children. The lives and responsibilities of mothers in the 21st century are very different from those of the mothers in the The Help.
Analysis Of Social Inequality In The Film Good Will Hunting
The children learned basic norms and values from the parents. The parents supply the economic needs for the child such as foods and education (ResviseSociology, 2014). In a family, different person performs different role and function such as a mother should take care of her child. The important is the child can feel the love and support from their parents (Gordon, 1997). Family dysfunction may appear in broken families, violent families and divorced families, etc. The members come from these families always being labeled as victims and people will show their compassion and "love" for them (SerenitySeekers,
The Theme Of Family In Koala Lou By Mem Fox
Family is highly important to a child 's growth and development as they encourage and assist from an early age. The developmental skills that will be addressed within the segment are:
Research Paper On Self-Esteem
Every child a right to a legal identity, as activated and safeguarded from birth by registration. From birth every child begins their journey of constructing their unique personal and social identity which is characterized by a growing awareness of the importance of markers such as gender, ethnicity, age and their status within the child 's family and the community. Before they even begin school many children demonstrate understanding of their role and status at home, preschool, their neighbourhood and the impact of how they are treated on the sense of who they are. Early identities are complex and continue to change and grow as children as children experience new settings, activities, relationships and new responsibilities.
Ishmael Beah Themes
A long way gone, memoirs of a boy soldier, written by Ishmael Beah, the main character himself, is #1 on my list of recommended books for young adults. Through the touching first-person narration, the brutally honest journey has the ability to change an individual. Themes of childhood, war and humanity brings the story to life and has the power to spur growth in readers. Your children will look at the world in a more mature perspective after the eye opening read of the story of Ishmael Beah.
Powder By Tobias Wolff Summary
In a usual family, there are set roles. A father, mother, and children. Stereotypically, each role is supposed to have a set job- the father is in charge of the family, making the rules, the mother cooks and helps the children, and the children play. This stereotype is slowly changing throughout the years, and some could argue that it is different for their family. One thing that should be true in all families, is that the parents are good role models for their children, leading them in the right direction in life. In the short story, "Powder" by Tobias Wolff, the roles of father and son are flipped. The father in the story doesn't act as a typical father figure, but instead the son meets all of the requirements that a fatherly figure should have. Throughout the story, the father and son spend a lot time together, making up for all of their lost time together. Through bonding and talking with his father, the son realizes who he is compared to his father and his actions.
Genie The Story Of The Wild Child Essay
What are socio-economic factors? According to Chase (n.d.) "Socioeconomic factors are the social and economic experiences and realities that help mold one 's personality, attitudes, and lifestyle." The environment in which we live can shape a child's growth. For instance, Genie's story provides a great example of how the environment impacts physical and mental growth in children. "Genie 's case was one of the first to put the critical period theory to the test" (Genie: The Story of the Wild Child, 2015). This essay will analyze Genie's circumstances and identify the socio-economical factors that impact physical and motor development.
Personal Essay: What Family Means To Me?
Family is the most important influence on a child's life. Children always depend on their mother, father, or both to support them. Family is supposed to support each other because they want them to succeed and excel in life. Having a supportive family is always a great feeling. You may have a lot or a little support but if it's from family it makes you feel good. To know that someone is "rooting" for you makes you want to push yourself harder to achieve your dreams. A lot of people do not have supportive
Essay On Modern Family
Modern Family is a hilarious sitcom that depicts the diversity of today's American family and is one of the highest rated comedy shows on TV. The show, which is produced by ABC was a success from the first season with over seven million viewers and grew to more than fourteen million views by season three. The shows underlying message, that there is more than just one kind of family and that we are all crazy is done with a kind humor that is a refreshing change from the modern reality TV we now see on most nights. The comedy combined with diversity and great acting makes this show attracting to a broad range of viewers and proves that everyone loves a good laugh.
The Importance Of The Family
As summarized by William Flexner (2005), parents performed crucial roles in the growth of a teenager. Youngsters need the feeling of confidence that comes from parental faith. Parents laid a foundation for moral and personality development of the child. They provided the emotional security, which is the very source of the child's trust. The mother provided the mental and emotional, which are immensely important for the child's mental and emotional growth and considered the heart of the family. The father, on the other hand, is the head and the strong man of the family. Parents have the basic responsibility of keeping the family intact.
Gender Inequality In The Family
The family is viewed as an essential part of our society, it always has been and it always will be. Although the family as a unit is vital for the continuous running of our society it can no longer be known as a fixed category. The first definition of a family found online is "a group consisting of two parents and their children living together as a unit". This is still the only way many people can view a family. Another that deviates from this particular image is seemingly wrong or incomplete. Families have been around since the beginning of time for the sole reason of procreation. People were reproducing in order to carry on the lineage and to carry on a name. the family is an ideal example of gender inequality. In the centuries that have
More about Essay On Family Responsibilities
Related topics.
Preschool education
Value theory
2008 singles
2008 albums
IELTS Scores
Life Skills Test
Find a Test Centre
General Training
Academic Word List
Topic Vocabulary
Collocation
Phrasal Verbs
Academic Reading
All eBooks & Courses
Sample Essays
Working From Home Essay
In this working from home essay for IELTS you have to discuss whether you think that working from home has more advantages or disadvantages. 
This was a recent question from the test. Take a look at the essay question:
These days, many people have their own computer and telephone, so it is quite easy for them to do their job at home.
Does working at home have more advantages or more disadvantages?
In this essay you have the following task:
Does working at home have more advantages or disadvantages?
This suggests that there are both pros and cons of working from home as you are asked which there are more of. 
So in your answer to this working from home essay it's better to discuss both but write more about the side that you think there are more of so that the essay content reflects your opinion. 
Try then to think of one reason for one side of the argument and two for the other side.
Organisation
It's usual in academic writing to start with the opinion that is the one you don't support so start with that one.
So based on this, the sample working from home essay is organised as follows:
Have more control of time ( advantage)
Loneliness (disadvantage)
Less influence in the company ( disadvantage) 
So in this case, the writer thinks of course that there are more disadvantages and this should be clearly stated when you give your opinion in the introduction and / or conclusion.
Now take a look at the model answer.
You should spend about 40 minutes on this task.
Write about the following topic:
Give reasons for your answer and include any relevant examples from your own experience or knowledge.
Write at least 250 words.
Model Answer:
In the present age it is common for people to work from home because of advances in technology. On balance, I would argue that this has more negative impacts than positive. 
One advantage of working from home is the freedom it provides. Home workers can organise their work around their home life as they can stop or start work as they please, and thus if, for example, they have children, they can easily arrange to take them and pick them up from school. They can also undertake any other tasks that they need to do during the day, such as doing the laundry or shopping, and then finish work later. Overall then, employees have more control over their lives.
Despite these positive factors, however, there are a number of  disadvantages. The first of these is the fact that those who work at home nearly all the time will not be mixing with colleagues. When people are at work, they are always surrounded by others, but at home, an employee is likely to be alone most the time. This may lead to feelings of loneliness due to a lack of interaction. 
Another drawback is the fact that one may have less influence in the company. It is often the case that important decisions arise on the spur of the moment as unexpected issues arise. If an employee is not there, others may have to step in. If this occurs on a regular basis, the employees contribution to the company may decline, meaning a higher probability of getting overlooked for things such as promotion. 
In conclusion, although there are positives and negatives related to working from home, there are more negative impacts. Employees should therefore consider carefully whether working from home is the best choice. 
(293 Words)
This working from home essay would get a high score as it meets the requirements of the task, which is to discuss the pros and cons of working from home and state which there are more of.
It is also coherent and cohesive, with paragraphing used to good effect and good linking within and between sentences. 
There is a good range of lexis (vocabulary) in the essay and it is used accurately with good collocations. 
There is also a good mix of complex sentences and structures and again the grammatical accuracy is very good.
<<< Back
Next >>>
Band 7+ eBooks
"I think these eBooks are FANTASTIC!!! I know that's not academic language, but it's the truth!"
Linda, from Italy, Scored Band 7.5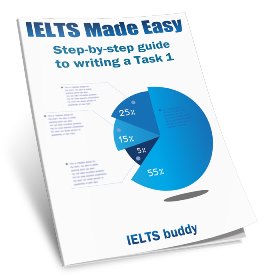 View the eBooks
Before you go...don't miss getting the score you need! Check out the IELTS buddy Band 7+ eBooks

Would you prefer to share this page with others by linking to it?
Click on the HTML link code below.
Copy and paste it, adding a note of your own, into your blog, a Web page, forums, a blog comment, your Facebook account, or anywhere that someone would find this page valuable.
New! Comments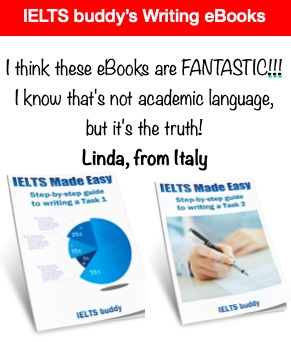 IELTS Modules:
Other resources:.
All Lessons
Band Score Calculator
Writing Feedback
Teacher Resources
Free Downloads
Recent Essay Exam Questions
Books for IELTS Prep
Useful Links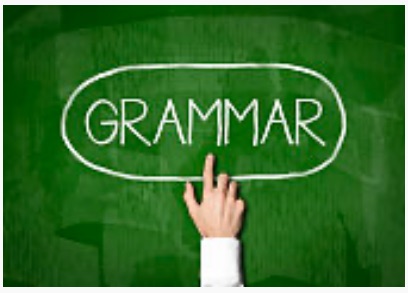 Recent Articles
IELTS Reading Mock Test Academic
Feb 20, 23 07:46 AM
IELTS Bar Chart: Modes of Transport in a European City
Feb 16, 23 03:44 AM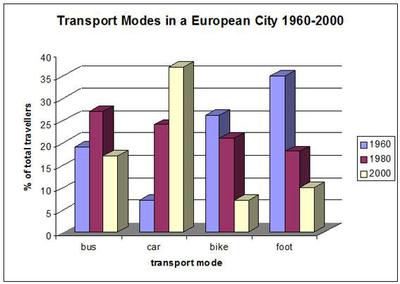 IELTS Speaking Part 2 Sample Answers
Feb 14, 23 09:10 AM
Important pages
IELTS Writing IELTS Speaking IELTS Listening   IELTS Reading All Lessons Vocabulary Academic Task 1 Academic Task 2 Practice Tests
Connect with us

Copyright © 2022- IELTSbuddy All Rights Reserved
IELTS is a registered trademark of University of Cambridge, the British Council, and IDP Education Australia. This site and its owners are not affiliated, approved or endorsed by the University of Cambridge ESOL, the British Council, and IDP Education Australia.

Free Essays
Citation Generator
"My duties as a good student" Essays and Research Papers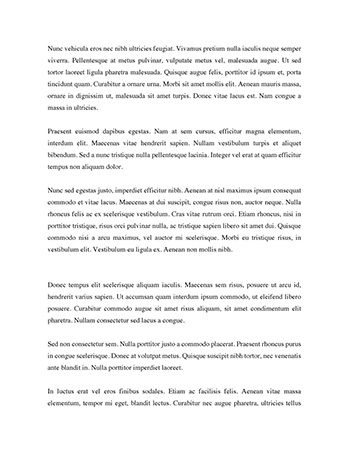 Duties of a Student
Duties of a Student by- Md. Abdul Mannan1 The period of life' which we spend to receive education in educational institutions' is called student life. It is not only the best time of a man's life but also the seedtime as the success and happiness in our life depend on how we have spent our student life. That is why' this life is the life of work' of duties and responsibilities if the later part of life is to be a life of achievement and success. But what exactly are the duties of this life? Giving
Premium Education Mohandas Karamchand Gandhi Student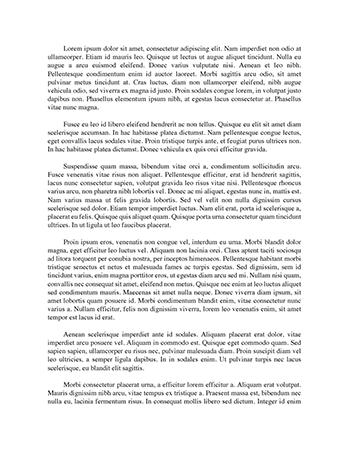 Duties of a Student As a student ' we have duties . Without duties ' we would all be snotty teenage students . Being able to recognize our duties is very important for the teacher. If we don't follow our duties it would be chaotic for our teachers. The teachers would no longer desire to teach us. We would be left to fend for our education. We would end up being stupid cavemen or cavewomen' because all teenagers are lazy. Our duties as a student are to behave' be responsible' and be respectful
Free Education Teacher Aretha Franklin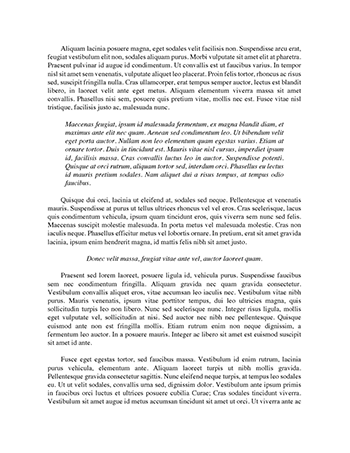 Student Duties
industry. This conclusion looks insane at the first glance' but it is so convincing after reading examples of Joe Flom' Robert Oppenheimer' Mort Janklow and Louis Borgenicht. Their success can not only attributes to their intelligence' hardworking or good education' but more importantly due to opportunities and timing. Being a Jewish immigrant' Flom was not able to obtain a job in first-tier law firms' so he had to do hostile takeover cases that turned out to be a prospective field in latter years
Premium Superstition Takeover Luck
Duties and Rules of Students
Introduction: Students are the repository of all that is vital and vigorous in society. They are the vital forces in the social organism. If the students do not come upto our expectations simply because they are led astray and their vigor is drained away' the radiance of our hopes is likely to be dimmed. It is essential' therefore' that students should realize this and make full preparations for playing their proper role in society and answering the call of the time to come. Duties of students : This leads
Premium Sociology Consciousness
Duties of Good Citizen
Essay on Duties of a Good Citizen A citizen is a member of the community or a state enjoying certain privileges and performing certain duties He looks after security and the well being of the community and the community looks after his safety and security. He works for the welfare of the community or the state of which he is a permanent member. As a member of a civilised state he is expected to discharge his duties well and to enjoy the privilege granted by the state. In short' his rights and his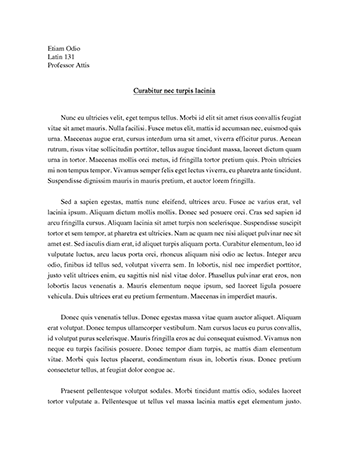 Services and Duties of Student
Services and Duties of Student E-mail Print PDF Guiding and counseling Work on building an integrated personality of the university student's conscious of the rights and duties of university and social life. Studying the problems of all students ' through a dedicated team of specialists' mentors and social workers. And work to help students towards how to deal with their problems. Guide students according to the behavioral and social rules and regulations of the Whole. Guide students to abide by
Free University Education Student
Importance of my duty
"The Importance of My Duties as a Solider" PV2 Scott' Alexis 18 October 2013 Leadership Growing up from a military background (dad' brother' aunt' and uncle)' my parents taught me the importance of being a responsible person since I was a child. They instilled guidance' responsibilities' keeping commitment' and being a leader not a follower at an early age. With these values it carried me through elementary school' middle school and high school. I received good grades' was on the swimming
Premium United States Army Soldier Military Good Student
Adrian Gonzalez Dr. Castro ENC0025 01/28/12 Characteristics of a Good Student  I believe there are two important characteristics to be a good student . Those characteristics are first dedication' and second' attendance. These two characteristics are not only going to help you now as a student but will definitely help you later on in life; whether it is in your personal life or in your professional life. No matter what you do in this life this two characteristics will be a part of your life
Premium Lil Wayne English-language films Future
My Duty Of Nationalism
need when I am asked what my duty to America is. It manages to hold the answer to this difficult question in a mere 13 words. Those 13 words' cover my duty of nationalism' my duty to do what is right' and my duty to scrutinize the bureaucracy. It is these 13 words and the three ideas that they encompass' that have revealed to me my responsibilities as an American. To start off' let's talk about my duty of nationalism. As Americans' I believe we have an obvious and distinct duty to display our respect
A Good Student
A Good Student A good student maintains good work habits' follows all directions' and has a positive attitude towards learning. These attributes are the key to not only succeeding in school' but also succeeding in life. Good work habits ensure that all assignments are completed and turned in on time' while following directions affords the student a positive relationship with the teacher. Meanwhile' a positive attitude towards learning shows the instructor that the student appreciates the class
Premium Education Learning Skill
Contractual Duty of Good Faith
Australia has not yet committed itself to a definitive principle of good faith in contract law. Unlike the legal systems in Europe and the United States' Australia does not demand an explicit legal prerequisite of good faith to form a contract.[1] Decisions in different jurisdictions have however considered the validity of the values identified in the doctrine of good faith within contract law' such as loyalty' honesty and cooperation. Good faith is valuable because it provides confidence in the formation
Premium Contract
Duty of Care for Students Policy
INTRODUCTION Duty of care for students – ' Duty of care is a legal concept that relates to the common law. The common law is a collection of legal principles that have been established over time by the courts' (WADE' 2007) The duty of care policy plays an integral role in schools in combination with other school policies and practices. The ' duty of care for students ' policy explains clearly what duty of care means' and what the teaching staff responsibilities are and how teaching staff may discharge
Free Education Teacher Tort
Be a Good Student
Television is one of the most popular means of media. It is a miracle of science. It is an important means of education and entertainment. It has tremendous potentiality as a powerful means of mass communication. Television is one of the most popular means of media. It is a miracle of science. It is an important means of education and entertainment. It has tremendous potentiality as a powerful means of mass communication. It is the last word in entertainment and enlightment. It can educate and
Free Television Television program Entertainment
Qualities of a Good Student
Qualities of a good student In this advanced world' education is an aspect' which has been stressed on more and more. From the moment an individual is sent to school to acquire knowledge' he or she will spend many years learning. This complicated process of acquiring knowledge in various fields is a time-consuming and arduous task. Therefore' the label 'a good student ' is not easy to live up to. Many might wonder about the criteria' which makes a good student . Many people still adhere to stereotype
Premium Learning Extracurricular activity Education
How to Be Good Students
How to be a good student What is the main characteristic of a good student ? A good student must have a huge desire and passion to learn and explore something new. Everything would indeed seem very easy and enjoyable if we think of school as a place for discovering our self as person not as a frustrating place where we are always pressured by a tremendous amount of work. Furthermore' a good student must be punctual' organized' and know how to develop self-discipline. For instance' he or she must
Free University Education Confidence interval
How to Be a Good Student
How to Be a Good Student College is a competitive environment; in order to success in it a student needs certain skills. Those skills can only be learned. A college professor mentioned that there five basic rules that need to be followed in order to become a good student : study' do all the homework and the assigned reading' attend class' and' most importantly' develop self-discipline and time management 1. In the following lines' a detailed analyze of those different steps will be done. So' let's
Free Learning Study skills Homework
Good student qualities: 1. Attitude: Basically' a good student possesses the ability and willingness to learn new subjects even if the subjects are not interesting. 2. Academic skills: Acquiring academic skills is the most important quality of a good student . Ability to read comprehensively' to write effectively' to speak fluently' and to communicate clearly are the key areas in which a student must be proficient. Having a good command in all these areas will make a student to shine in the
Premium Learning 2005 singles Psychology
how to be a good student
Definition Essay-Rough What it Means to be a Good Student Education is very important in order for one to be successful. Millions of people of different ages attend school daily for a better life. Of course' in order to pass any class' the student must be a good student . What is a good student ? A good student is a student that dedicates time for their homework' is well organized' and can maintain a good grade for his or her classes. A good student must dedicate time in order to be able to focus
Premium Homework Homework help service Study skills
A good student is not a clever student only. If we talk about a good student ' there are two important aspects that we must consider. We can say and decide a student is good if the student can fulfill these two important aspects' which are related with the student's intelligence and behavior. If a student has a good intelligence and behavior' she or he must be a good student . First is intelligence' intelligence is an important aspect besides behavior aspect' that determines whether a student
Premium Psychology Mind Measurement
How to be a Good Student
Wanted: one good student Once a friend asked me how he can be a good student when he went out of the office room. It was not an easy question to me at that time. But when I read the essay one good teacher I realized that a good student is not only supposed to be a good listener but also execute the teacher's assignment well. The other quality of a good student should be the desire for knowledge. We listen in the most of a class' and what we listen and how we listen does make it different from
Premium Debut albums
2005 singles
20th century
A Good Thing
Aretha Franklin
Certified teacher
Characteristic
Chinese people
Confidence interval
Consciousness
My earliest memory of writing
My education made me a better citizen
My educational background
My educational goal and career objectives
My educational philosophy i believe that each child is a unique individual who needs a secure caring and stimulating atmosphere in which to grow and mature emotionally intellectually physically
My educational tour essay
My ego booster
My elder brother
My elementary school friends memories essay
123HelpMe Review
99Papers Review
Academized Review
AdvancedWriters Review
Affordable Papers Review
CheapestEssay Review
CoolEssay Review
CustomWritings Review
DoMyEssay Review
DoMyPapers Review
Easy Essay Review
EduBirdie Review
EssayHub Review
EssayPro Review
EssayShark Review
EssayWriter Review
FastEssay Review
GradeMiners Review
MyAssignmentHelp Review
Nerdify Review
PaperCoach Review
Paperhelp Review
PapersOwl Review
SpeedyPaper Review
StudyBay Review
Write My Essays Review
WritePaperFor.me Review
Best Essay Writing Service Reviews
Best Assignment Writing Service
Fast Essay Writing Service
Best Homework Help Websites
Best Personal Statement Writing Service
Websites That Write Essays for You
Best Admission Essay Writing Service
Best Plagiarism Checker
Best AI Chrome extensions for college students
Check Paper For Plagiarism
Citation Generator
Writing an Essay
Writing a Research Paper
Writing a Review
Laboratory Report
Process Paper
Coursework Writing Tips
Writing a Term Paper
Writing a Case Study
Writing an Annotated Bibliography
Presentation
Writing a Memoir
Writing a Scholarship Essay
Writing a Personal Statement
Writing a Statement of Purpose
Writing an Admission Essay
Writing an Application Letter
Writing a Song
Writing a Novel
Writing a Haiku
Writing a Travelogue
Writing a Short Story
Writing an Article
Writing a Screenplay
Writing a Book
Writing an Autobiography
Writing an Evaluation Letter
Writing a College Deferral Letter
Writing a Refund Letter
Writing a Complimentary Letter
Writing a Resignation Letter
Writing a Complaint Letter
Writing a Fundraising Letter
Writing a Reconsideration Letter
Writing a Grant Application
Writing an Informal Letter
Writing a Hardship Letter
Writing a Reference Letter
Writing a Recommendation Letter
How to Make a Newsletter
Writing a Meeting Agenda
Writing a Business Email
Writing a Progress Report
Writing Meeting Minutes
Writing a Brochure
Business Presentation
Writing a Business Proposal
Writing a Press Release
Writing a White Paper
Writing a Business Report
Writing a Job Application Letter
Writing a Business Letter
Writing a Business Plan
Writing a Resume
Writing a Cover Letter
Stages of the Writing Process
Writing Essentials
Grammar Handbook
Employees Should Be Able to Work from Home More Often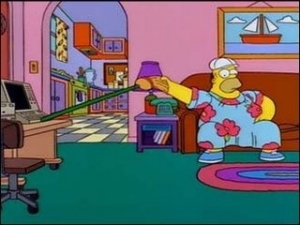 To allow employees to work from home means to balance the eternal "work-family" scales. According to a Penn State study, being able to work outside of the office (at home, mostly) helps to avoid typical conflict situations that arise when a person cannot spend enough time with their family. Besides, working from home relieves an employee of the daily stress connected to the necessity to get to their office regardless of health conditions, weather, family circumstances, and so on (Salary.com).
According to the Work Without Walls survey, among the benefits connected to working from home are the following: a less stressful environment (38%), a quieter atmosphere (43%), an elimination of a long commute (44%), less distractions (44%), increased productivity (45%), saving money on gas (55%), and a great work/home balance (60%). At the same time, according to the survey, the lack of control and the inability to see results of work in practice may negatively affect productivity of those employees who work from home (Forbes).
Table of Contents
Organizing an Essay Course
Sign up and get FREE email course
Subscribe to our mailing list
W ill give you actionable steps in organizing your essays.
Working from home generally improves employees' satisfaction with their lives and workplace ; reduces attrition and the number of unscheduled absences due to poor health conditions and other reasons; increases productivity due to fewer distracting factors, more comfortable working conditions; saves employer's (and employee's) money and minimizes chances of workplace discrimination; provides employees with opportunities for underemployment, and so on (Globalworkplaceanalytics.com).
The Internet allows millions of employees whose duties do not require them to be present in the office to work from home. Although many employers do not seem to be enthusiastic about letting their employees work from home, this practice is in many ways beneficial for both the employer and the worker. In particular, working from home allows employees to successfully maintain a work-family balance; an increased level of productivity, decreased stress, less discrimination, economy, and opportunities for freelancing and underemployment are among the most frequently named benefits of working from home. Therefore, employers should consider enabling this practice more often.
Persuasive essays is not just a school type of work. You might need this style of writing on many occasions, maybe even to get a promotion at work. This text is a good example to get inspired. Nevertheless, when you find yourself struggling a bit, you can search through essay writing service reviews best service providers mentioned there can show to be helpful to you.
"Top 10 Benefits of Working from Home (Survey Results)." Forbes. Forbes Magazine, n.d. Web. 13 Jan. 2015. <http://www.forbes.com/sites/kevinkruse/2012/12/18/benefits-working-from-home/>
"5 Reasons to Let Employees Work from Home." Salary.com. N.p., n.d. Web. 13 Jan. 2015. <http://business.salary.com/5-reasons-to-let-employees-work-from-home/slide/2/>
"Advantages of Telecommuting for Companies." Global Workplace Analytics. N.p., n.d. Web. 11 Jan. 2015. <http://globalworkplaceanalytics.com/resources/costs-benefits>
Follow us on Reddit for more insights and updates.
Comments (0)
Welcome to A*HELP comments!
We're all about debate and discussion at A*HELP.
We value the diverse opinions of users, so you may find points of view that you don't agree with. And that's cool. However, there are certain things we're not OK with: attempts to manipulate our data in any way, for example, or the posting of discriminative, offensive, hateful, or disparaging material.
Comments are closed.
Related Writing Guides
Writing a persuasive essay.
Remember Me
Is English your native language ? Yes No
What is your profession ? Student Teacher Writer Other
Forgotten Password?
Username or Email