What is Creative Writing? | An Introduction for Students
But what exactly is it all about? And if you're new to the subject, how can you get started? 
Creative writing is all about using your imagination and creativity to express ideas and thoughts in a way which is personal to you. Quite simply, it's about adding your own 'flair' to writing, going beyond the traditional boundaries of academic or other technical forms of literature.
Learn more about what creative writing is, what the different types are, as well as some top tips on how to get started - all with this helpful guide and introduction to creative writing.
What is creative writing?
As the name suggests, creative writing is a form of writing that goes beyond the traditional realms of normal, professional, academic or technical forms of writing. 
Instead, it encompasses a number of different genres and styles across a whole range of fields of both fictional and non-fiction writing; storytelling, playwriting, poetry, prose, journalistic, and more. 
Though the definition can be quite vague, creative writing can, for the most part, be considered as any type of writing that is original and expressive of oneself. Typically, it can be identified by an emphasis on narrative craft, focusing on elements such as character development, narrative and plot, infusing its structure with imagination, invention and story. 
In this sense, creative writing can technically be considered any writing of contemporary, original composition - it's bound by no standard conventions and uses a whole range of elements in its craft.
In an academic setting, creative writing is typically divided into fiction, poetry, or scriptwriting classes, with a focus on writing in an original style, not defined by pre-existing structures and genres. 
What are the different types of creative writing?
Creative writing comes in many forms, encompassing a number of genres and styles. There are lots of different types of creative writing, which can be categorised as fiction or non-fiction. Some of the most popular being:
Biographies 
Fiction: novels, novellas, short stories, etc. 
Poetry and spoken word
Playwriting/scriptwriting
Personal essays
What makes a good piece of creative writing?
First and foremost, it's important to note that there is no pre-defined description of what it means to create a 'good' piece of creative writing. As the very name suggests, creative writing is an imaginative process, created by the individual with all their quirks and personalities.
Creative writing doesn't fit one set genre and therefore there will never be an umbrella definition to describe the 'perfect' piece. Just think about a Gothic short story and then compare it to the features of a great Romantic poem - the two are so very different - it wouldn't be unfair to judge them together. 
However, with that being said, there are a few general principles that you can follow to make your creative writing as strong as it can be - by making it as authentic and true to you as possible:
Know your audience - All great stories begin with a target audience in mind - because it's exactly what you need to know in order to really tailor your writing and connect with them. Therefore, any creative writer should begin their writing by plotting out exactly who they want to read their work. Once you have this in mind, your writing will naturally begin to take direction and flow in a way that seems appropriate to your audience.
Write what you know - Quite often, the best stories are those which we can connect to and relate in one or another way to our own lives. Or, they're stories which seem so authentic that you could imagine it to be about the writer's own life. Now, this doesn't mean that you quite literally have to write about your life, but drawing on knowledge you have about different elements of our lives to give your story some authenticity and more believability.
Creativity is key - Creativity is one of the most important elements of creative writing. It's what sets you apart from other pieces of writing in your genre. Of course, this doesn't demand that you write a tale about a totally fantastical and mythical world with unique creatures - but simply use your creativity to think a little outside the box and put a unique twist on things; using literary devices like metaphors, alliteration, and varied sentence structure to make your work unique and interesting.
Push your imagination - One of the great things about creative writing is that there is no definition or rules on 'how' to write. It's a much more subjective genre, and one which relies heavily on your own interpretations. Therefore, you should push your imagination to the limits to see what the end result could be. Some of the most interesting pieces of literature are thought-provoking or make us question the writing or world around us - where could your story take us?
Plot a loose story arc - Despite the loose bounds of creative writing, it is still advisable to plot a loose story arc for any piece of literature you create. Story arcs are critical at giving your writing direction and purpose, helping you to write the whole piece at a good pace, without writing any superfluous content or 'waffle.' Follow your story arc, and your writing will have a strong structure, pace and direction - keeping your readers more engaged.
What are some techniques used in creative writing?
To make their writing stand out, writers often employ several creative writing techniques and literary devices, including:
Character development - The process of creating a well-rounded, realistic character with depth, personality, and clear goals or motivations.
Plot development - The story of your piece of writing - how it develops, unfolds, and moves along in time.
**Point of view **- The perspective from which a narrative is told. It indicates who is telling the story and how the information is conveyed to the reader. Quite often writers will play with the point of view of the central character or protagonist to trick the reader and twist their perspective. 
Dialogue - Refers to the speech and conversations characters use to speak to one another. Dialogue and the language choices a character makes can be pivotal in helping define their personality.
Literary devices - Such as metaphors, similes and alliteration to make creative writing more imaginative and descriptive. These are used in a myriad of ways by writers to make their writing more vivid, interesting and engaging.
Can creative writing be taught?
Of course! Creative writing can be taught, and is a very popular subject for university students, and for those who attend our summer courses . 
Those who pursue the subject of Creative Writing will typically study a variety of texts from different periods of time to learn more about the different genres of writing within the field. They'll become familiar with some of the leading creative writers from generations past to present, as well as some lesser-known and emerging writers in the industry.
Inspired by what they've learnt in the classroom, it's not uncommon for Creative Writing students to also participate in regular workshops and scratch sessions, where they bring a piece of their writing along to class and have it read by other students and the tutor. They'll leave with constructive feedback on how to improve their writing, or recommendations of other works which they may want to read to take influence from.
How to start creative writing
If you're interested in getting those creative juices flowing and improving your writing craft, read some of our tips below on how to start creative writing :
Read as much as you can - For creative writers, inspiration comes from a whole range of sources, but most commonly, from other writers. There's some excellent examples of creative writing throughout history that all writers should be inspired by. Read a variety of genres by different authors to get a real feel for what type of writing you may want to do. Need some inspiration? Check out our blog: 15 Classic Books to Read
Start journaling - Starting a journal can really help to unleash your inner creativity. Getting into the habit of writing each day about literally anything that's preoccupied you that day will help you practice the art of writing. The more regular you journal, the more you'll build your confidence. You never know, you could even find your next great idea from something you've journaled about!
Attend a Creative Writing summer course - If you're just starting out as a creative writer and looking to collaborate, share ideas with others and workshop your writing, then joining a creative writing summer school could be a great option. Our creative writing summer courses are designed to help you extend your creative writing toolkit; you'll analyse some of the industry's greatest writers, as well as workshop some of your own writing with your peers.
Practice using literary devices - Literary devices, such as metaphors, similes and rhyme can really help you write more vividly and create really descriptive, imaginative scenes. Practice using them regularly and you'll soon watch your own creative writing start to flourish. Need some ideas to help you get practising? Look around your house and pick a random object. Then, practice using 5 literary devices to describe that same object - see where your creativity can take you!
Write, write, write! - When it comes to how to start creative writing, one of the biggest pieces of advice we can offer is to pick up your pen or laptop, and start writing. Whether you have a single conversation starter for a character, or a complete narrative arc, you will only begin your creative writing journey when you physically do it. Even if you have no idea on what to write - look for writing prompt inspiration from all around you. The more you practice unleashing your creativity, the easier it will be to write over longer periods of time.
Creative writing is an expressive form of literature; one which demands you to use your own creativity, imagination and story to portray a particular message, emotion, or plot. It defies the traditional bounds of other forms of writing and is completely subjective to our own preferences and experiences.
For those looking to get started with creative writing, it's important to really immerse yourself in the world of literature, reading and writing as much as you can - and even workshopping your work where possible. Creative writing summer schools and evening classes are a great way to meet other like-minded students, share knowledge and feedback, and really upskill yourself.
Study Creative Writing in Oxford or Cambridge
Interested in joining a Creative Writing summer course? Learn tried and tested writing techniques from some of Oxford and Cambridge's greatest published tutors on our 2-week English Literature and Creative Writing summer course .
Whether you're new to the subject or looking to advance your skill set, our programme will help develop your own writing voice and style, while learning crucial elements of structure to help your work flow. You'll learn from our expert tutors - made up of literary critics, authors, and university lecturers - in either the historic city of Oxford or Cambridge . 
It's the most influential learning environment, with the most inspiring tutors - guaranteed to get your creative juices flowing!
Contact us to find out more or apply today to reserve your place.
Share this article
What is creative writing? Get to grips with the subject fundamentals and improve your skill with our introduction to creative writing.
Get Our Newsletter
Oxford Summer Courses Limited
18 Beaumont Street, Oxford, OX1 2NA, United Kingdom
+44 01865 818403
Oxford Summer Courses is an organisation which contracts with the colleges of the Universities of Oxford, Cambridge and London for the use of facilities, but which has no formal connection with the Universities of Oxford, Cambridge and London.
Oxford summer courses © 2023, oxford summer courses is a company registered in england and wales with company number 08011543.
Creative Writing 101: Everything You Need to Get Started

Creative writing: You can take classes in it, you can earn a degree in it, but the only things you really need to do it are your creative thinking and writing tools. Creative writing is the act of putting your imagination on a page. It's artistic expression in words; it's writing without the constraints that come with other kinds of writing like persuasive or expository. 
Write with originality Grammarly helps you refine your word choice Write with Grammarly
What is creative writing?
Creative writing is writing meant to evoke emotion in a reader by communicating a theme. In storytelling (including literature, movies, graphic novels, creative nonfiction, and many video games), the theme is the central meaning the work communicates. 
Take the movie (and the novel upon which it's based) Jaws , for instance. The story is about a shark that terrorizes a beach community and the men tasked with killing the shark. But the film's themes include humanity's desire to control nature, tradition vs. innovation, and how potential profit can drive people in power to make dangerous, even fatal, decisions. 
A theme isn't the only factor that defines creative writing. Here are other components usually found in creative writing:
Connecting, or at least attempting to connect, with the reader's emotions
Writing from a specific point of view
A narrative structure can be complex or simple and serves to shape how the reader interacts with the content.
Using imaginative and/or descriptive language
Creative writing typically uses literary devices like metaphors and foreshadowing to build a narrative and express the theme, but this isn't a requirement. Neither is dialogue, though you'll find it used in most works of fiction. Creative writing doesn't have to be fictional, either. Dramatized presentations of true stories, memoirs, and observational humor pieces are all types of creative writing. 
What isn't creative writing?
In contrast, research papers aren't creative writing. Neither are analytical essays, persuasive essays , or other kinds of academic writing . Similarly, personal and professional communications aren't considered creative writing—so your emails, social media posts, and official company statements are all firmly in the realm of non-creative writing. These kinds of writing convey messages, but they don't express themes. Their goals are to inform and educate, and in some cases collect information from, readers. But even though they can evoke emotion in readers, that isn't their primary goal. 
But what about things like blog posts? Or personal essays? These are broad categories, and specific pieces in these categories can be considered creative writing if they meet the criteria listed above. This blog post, for example, is not a piece of creative writing as it aims to inform, but a blog post that walks its reader through a first-person narrative of an event could be deemed creative writing. 
Types of creative writing
Creative writing comes in many forms. These are the most common:
Novels originated in the eighteenth century . Today, when people think of books, most think of novels. 
A novel is a fictional story that's generally told in 60,000 to 100,000 words, though they can be as short as 40,000 words or go beyond 100,000. 
Stories that are too short to be novels, but can't accurately be called short stories, are often referred to as novellas. Generally, a story between 10,000 and 40,000 words is considered a novella. You might also run into the term " novelette ," which is used to refer to stories that clock in between 7,500 and 19,000 words. 
Short stories
Short stories are fictional stories that fall generally between 5,000 and 10,000 words. Like novels, they tell complete stories and have at least one character, some sort of conflict, and at least one theme. 
When a story is less than 1,000 words, it's categorized as a work of flash fiction.
Poetry can be hard to define because as a genre, it's so open-ended. A poem doesn't have to be any specific length. It doesn't have to rhyme. There are many different kinds of poems from cultures all over the world, like sonnets, haikus, sestinas, blank verse, limericks, and free verse. 
The rules of poetry are generally flexible . . . unless you're writing a specific type of poem, like a haiku, that has specific rules around the number of lines or structure. But while a poem isn't required to conform to a specific length or formatting, or use perfect grammar , it does need to evoke its reader's emotions, come from a specific point of view, and express a theme. 
And when you set a poem to music, you've got a song. 
Plays, TV scripts, and screenplays
Plays are meant to be performed on stage. Screenplays are meant to be made into films, and TV scripts are meant to be made into television programs. Scripts for videos produced for other platforms fit into this category as well. 
Plays, TV scripts, and screenplays have a lot in common with novels and short stories. They tell stories that evoke emotion and express themes. The difference is that they're meant to be performed rather than read and as such, they tend to rely much more on dialogue because they don't have the luxury of lengthy descriptive passages. But scriptwriters have more than just dialogue to work with; writing a play or script also involves writing stage or scene directions.
Each type of script has its own specific formatting requirements. 
Creative nonfiction
Creative nonfiction covers all the kinds of creative writing that aren't fiction. Here are some examples:
Personal essays: A personal essay is a true story told through a narrative framework. Often, recollections of events are interspersed with insights about those events and your personal interpretations and feelings about them in this kind of essay. 
Literary journalism: Think of literary journalism as journalism enhanced by creative writing techniques. These are the kinds of stories often published in outlets like The New Yorker and Salon. Literary journalism pieces report on factual events but do so in a way that makes them feel like personal essays and short stories. 
Memoirs: Memoirs are to personal essays what novels are to short stories. In other words, a memoir is a book-length collection of personal memories, often centering around a specific story, that often works opinions, epiphanies, and emotional insights into the narrative. 
Autobiographies: An autobiography is a book you write about yourself and your life. Often, autobiographies highlight key events and may focus on one particular aspect of the author's life, like her role as a tech innovator or his career as a professional athlete. Autobiographies are often similar in style to memoirs, but instead of being a collection of memories anchored to specific events, they tend to tell the author's entire life story in a linear narrative. 
Humor writing: Humor writing comes in many forms, like standup comedy routines, political cartoons, and humorous essays. 
Lyric essays: In a lyric essay, the writer breaks conventional grammar and stylistic rules when writing about a concept, event, place, or feeling. In this way, lyric essays are like essay-length poems. The reason they're considered essays, and not long poems, is that they generally provide more direct analysis of the subject matter than a poem would. 
Tips for writing creatively
Give yourself time and space for creative writing.
It's hard to write a poem during your lunch break or work on your memoir between calls. Don't make writing more difficult for yourself by trying to squeeze it into your day. Instead, block off time to focus solely on creative writing, ideally in a distraction-free environment like your bedroom or a coffee shop. 
>>Read More: How to Create Your Very Own Writing Retreat
Get to know yourself as a writer
The more you write, the more in tune you'll become with your strengths and weaknesses as a writer. You'll identify the kinds of characters, scenes, language, and pieces you like writing best and determine where you struggle the most. Understanding what kind of writer you are can help you decide which kinds of projects to pursue. 
Challenge yourself 
Once you know which kinds of writing you struggle with, do those kinds of writing. If you only focus on what you're good at, you'll never grow as a writer. Challenge yourself to write in a different genre or try a completely new type of writing. For example, if you're a short story writer, give poetry or personal essays a try. 
Need help getting started? Give one (or all!) of these 20 fun writing prompts a try .
Learn from other writers
There are lots of resources out there about creative writing. Read and watch them. If there's a particular writer whose work you enjoy, seek out interviews with them and personal essays they've written about their creative processes. 
>>Read More: How to Be a Master Storyteller—Tips from 5 Experts 
Don't limit yourself to big-name writers, either. Get involved in online forums, social media groups, and if possible, in-person groups for creative writers. By doing this, you're positioning yourself to learn from writers from all different walks of life . . . and help other writers, too. 
I wrote something. Where do I go from here?
Give yourself a pat on the back: You did it! You finished a piece of creative writing—something many attempt, but not quite as many achieve. 
What comes next is up to you. You can share it with your friends and family, but you don't have to. You can post it online or bring it to an in-person writing group for constructive critique. You can even submit it to a literary journal or an agent to potentially have it published, but if you decide to take this route, we recommend working with an editor first to make it as polished as possible. 
Some writers are initially hesitant to share their work with others because they're afraid their work will be stolen. Although this is a possibility, keep in mind that you automatically hold the copyright for any piece you write. If you'd like, you can apply for copyright protection to give yourself additional legal protection against plagiarizers, but this is by no means a requirement. 
Write with originality
Grammarly can't help you be more creative, but we can help you hone your writing so your creativity shines as brightly as possible. Once you've written your piece, Grammarly can catch any mistakes you made and suggest strong word choices that accurately express your message.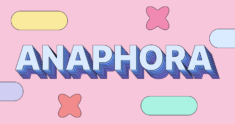 In order to continue enjoying our site, we ask that you confirm your identity as a human. Thank you very much for your cooperation.
105 Creative Writing Exercises To Get You Writing Again
You know that feeling when you just don't feel like writing? Sometimes you can't even get a word down on paper. It's the most frustrating thing ever to a writer, especially when you're working towards a deadline. The good news is that we have a list of 105 creative writing exercises to help you get motivated and start writing again!
What are creative writing exercises?
Creative writing exercises are short writing activities (normally around 10 minutes) designed to get you writing. The goal of these exercises is to give you the motivation to put words onto a blank paper. These words don't need to be logical or meaningful, neither do they need to be grammatically correct or spelt correctly. The whole idea is to just get you writing something, anything. The end result of these quick creative writing exercises is normally a series of notes, bullet points or ramblings that you can, later on, use as inspiration for a bigger piece of writing such as a story or a poem.
Good creative writing exercises are short, quick and easy to complete. You shouldn't need to think too much about your style of writing or how imaginative your notes are. Just write anything that comes to mind, and you'll be on the road to improving your creative writing skills and beating writer's block .
Use the generator below to get a random creative writing exercise idea:
List of 105+ Creative Writing Exercises
Here are over 105 creative writing exercises to give your brain a workout and help those creative juices flow again:
Set a timer for 60 seconds. Now write down as many words or phrases that come to mind at that moment.
Pick any colour you like. Now start your sentence with this colour. For example, Orange, the colour of my favourite top.
Open a book or dictionary on a random page. Pick a random word. You can close your eyes and slowly move your finger across the page. Now, write a paragraph with this random word in it. You can even use an online dictionary to get random words:
Create your own alphabet picture book or list. It can be A to Z of animals, food, monsters or anything else you like!
Using only the sense of smell, describe where you are right now.
Take a snack break. While eating your snack write down the exact taste of that food. The goal of this creative writing exercise is to make your readers savour this food as well.
Pick a random object in your room and write a short paragraph from its point of view. For example, how does your pencil feel? What if your lamp had feelings?
Describe your dream house. Where would you live one day? Is it huge or tiny? 
Pick two different TV shows, movies or books that you like. Now swap the main character. What if Supergirl was in Twilight? What if SpongeBob SquarePants was in The Flash? Write a short scene using this character swap as inspiration.
What's your favourite video game? Write at least 10 tips for playing this game.
Pick your favourite hobby or sport. Now pretend an alien has just landed on Earth and you need to teach it this hobby or sport. Write at least ten tips on how you would teach this alien.
Use a random image generator and write a paragraph about the first picture you see.
Write a letter to your favourite celebrity or character. What inspires you most about them? Can you think of a memorable moment where this person's life affected yours? We have this helpful guide on writing a letter to your best friend for extra inspiration.
Write down at least 10 benefits of writing. This can help motivate you and beat writer's block.
Complete this sentence in 10 different ways: Patrick waited for the school bus and…
Pick up a random book from your bookshelf and go to page 9. Find the ninth sentence on that page. Use this sentence as a story starter.
Create a character profile based on all the traits that you hate. It might help to list down all the traits first and then work on describing the character.
What is the scariest or most dangerous situation you have ever been in? Why was this situation scary? How did you cope at that moment?
Pretend that you're a chat show host and you're interviewing your favourite celebrity. Write down the script for this conversation.
Using extreme detail, write down what you have been doing for the past one hour today. Think about your thoughts, feelings and actions during this time.
Make a list of potential character names for your next story. You can use a fantasy name generator to help you.
Describe a futuristic setting. What do you think the world would look like in 100 years time?
Think about a recent argument you had with someone. Would you change anything about it? How would you resolve an argument in the future?
Describe a fantasy world. What kind of creatures live in this world? What is the climate like? What everyday challenges would a typical citizen of this world face? You can use this fantasy world name generator for inspiration.
At the flip of a switch, you turn into a dragon. What kind of dragon would you be? Describe your appearance, special abilities, likes and dislikes. You can use a dragon name generator to give yourself a cool dragon name.
Pick your favourite book or a famous story. Now change the point of view. For example, you could rewrite the fairytale , Cinderella. This time around, Prince Charming could be the main character. What do you think Prince Charming was doing, while Cinderella was cleaning the floors and getting ready for the ball?
Pick a random writing prompt and use it to write a short story. Check out this collection of over 300 writing prompts for kids to inspire you.
Write a shopping list for a famous character in history. Imagine if you were Albert Einstein's assistant, what kind of things would he shop for on a weekly basis?
Create a fake advertisement poster for a random object that is near you right now. Your goal is to convince the reader to buy this object from you.
What is the worst (or most annoying) sound that you can imagine? Describe this sound in great detail, so your reader can understand the pain you feel when hearing this sound.
What is your favourite song at the moment? Pick one line from this song and describe a moment in your life that relates to this line.
You're hosting an imaginary dinner party at your house. Create a list of people you would invite, and some party invites. Think about the theme of the dinner party, the food you will serve and entertainment for the evening.
You are waiting to see your dentist in the waiting room. Write down every thought you are having at this moment in time.
Make a list of your greatest fears. Try to think of at least three fears. Now write a short story about a character who is forced to confront one of these fears.
Create a 'Wanted' poster for a famous villain of your choice. Think about the crimes they have committed, and the reward you will give for having them caught.
Imagine you are a journalist for the 'Imagine Forest Times' newspaper. Your task is to get an exclusive interview with the most famous villain of all time. Pick a villain of your choice and interview them for your newspaper article. What questions would you ask them, and what would their responses be?
In a school playground, you see the school bully hurting a new kid. Write three short stories, one from each perspective in this scenario (The bully, the witness and the kid getting bullied).
You just won $10 million dollars. What would you spend this money on?
Pick a random animal, and research at least five interesting facts about this animal. Write a short story centred around one of these interesting facts.
Pick a global issue that you are passionate about. This could be climate change, black lives matters, women's rights etc. Now create a campaign poster for this global issue.
Write an acrostic poem about an object near you right now (or even your own name). You could use a poetry idea generator to inspire you.
Imagine you are the head chef of a 5-star restaurant. Recently the business has slowed down. Your task is to come up with a brand-new menu to excite customers. Watch this video prompt on YouTube to inspire you.
What is your favourite food of all time? Imagine if this piece of food was alive, what would it say to you?
If life was one big musical, what would you be singing about right now? Write the lyrics of your song.
Create and describe the most ultimate villain of all time. What would their traits be? What would their past look like? Will they have any positive traits?
Complete this sentence in at least 10 different ways: Every time I look out of the window, I…
You have just made it into the local newspaper, but what for? Write down at least five potential newspaper headlines . Here's an example, Local Boy Survives a Deadly Illness.
If you were a witch or a wizard, what would your specialist area be and why? You might want to use a Harry Potter name generator or a witch name generator for inspiration.
What is your favourite thing to do on a Saturday night? Write a short story centred around this activity.
Your main character has just received the following items: A highlighter, a red cap, a teddy bear and a fork. What would your character do with these items? Can you write a story using these items?
Create a timeline of your own life, from birth to this current moment. Think about the key events in your life, such as birthdays, graduations, weddings and so on. After you have done this, you can pick one key event from your life to write a story about.
Think of a famous book or movie you like. Rewrite a scene from this book or movie, where the main character is an outsider. They watch the key events play out, but have no role in the story. What would their actions be? How would they react?
Three very different characters have just won the lottery. Write a script for each character, as they reveal the big news to their best friend.
Write a day in the life story of three different characters. How does each character start their day? What do they do throughout the day? And how does their day end?
Write about the worst experience in your life so far. Think about a time when you were most upset or angry and describe it.
Imagine you've found a time machine in your house. What year would you travel to and why?
Describe your own superhero. Think about their appearance, special abilities and their superhero name. Will they have a secret identity? Who is their number one enemy?
What is your favourite country in the world? Research five fun facts about this country and use one to write a short story.
Set yourself at least three writing goals. This could be a good way to motivate yourself to write every day. For example, one goal might be to write at least 150 words a day.
Create a character description based on the one fact, three fiction rule. Think about one fact or truth about yourself. And then add in three fictional or fantasy elements. For example, your character could be the same age as you in real life, this is your one fact. And the three fictional elements could be they have the ability to fly, talk in over 100 different languages and have green skin.
Describe the perfect person. What traits would they have? Think about their appearance, their interests and their dislikes.
Keep a daily journal or diary. This is a great way to keep writing every day. There are lots of things you can write about in your journal, such as you can write about the 'highs' and 'lows' of your day. Think about anything that inspired you or anything that upset you, or just write anything that comes to mind at the moment.
Write a book review or a movie review. If you're lost for inspiration, just watch a random movie or read any book that you can find. Then write a critical review on it. Think about the best parts of the book/movie and the worst parts. How would you improve the book or movie?
Write down a conversation between yourself. You can imagine talking to your younger self or future self (i.e. in 10 years' time). What would you tell them? Are there any lessons you learned or warnings you need to give? Maybe you could talk about what your life is like now and compare it to their life?
Try writing some quick flash fiction stories . Flash fiction is normally around 500 words long, so try to stay within this limit.
Write a six-word story about something that happened to you today or yesterday. A six-word story is basically an entire story told in just six words. Take for example: "Another football game ruined by me." or "A dog's painting sold for millions." – Six-word stories are similar to writing newspaper headlines. The goal is to summarise your story in just six words.
The most common monsters or creatures used in stories include vampires, werewolves , dragons, the bigfoot, sirens and the loch-ness monster. In a battle of intelligence, who do you think will win and why?
Think about an important event in your life that has happened so far, such as a birthday or the birth of a new sibling. Now using the 5 W's and 1 H technique describe this event in great detail. The 5 W's include: What, Who, Where, Why, When and the 1 H is: How. Ask yourself questions about the event, such as what exactly happened on that day? Who was there? Why was this event important? When and where did it happen? And finally, how did it make you feel?
Pretend to be someone else. Think about someone important in your life. Now put yourself into their shoes, and write a day in the life story about being them. What do you think they do on a daily basis? What situations would they encounter? How would they feel?
Complete this sentence in at least 10 different ways: I remember…
Write about your dream holiday. Where would you go? Who would you go with? And what kind of activities would you do?
Which one item in your house do you use the most? Is it the television, computer, mobile phone, the sofa or the microwave? Now write a story of how this item was invented. You might want to do some research online and use these ideas to build up your story.
In exactly 100 words, describe your bedroom. Try not to go over or under this word limit.
Make a top ten list of your favourite animals. Based on this list create your own animal fact file, where you provide fun facts about each animal in your list.
What is your favourite scene from a book or a movie? Write down this scene. Now rewrite the scene in a different genre, such as horror, comedy, drama etc.
Change the main character of a story you recently read into a villain. For example, you could take a popular fairytale such as Jack and the Beanstalk, but this time re-write the story to make Jack the villain of the tale.
Complete the following sentence in at least 10 different ways: Do you ever wonder…
What does your name mean? Research the meaning of your own name, or a name that interests you. Then use this as inspiration for your next story. For example, the name 'Marty' means "Servant Of Mars, God Of War". This could make a good concept for a sci-fi story.
Make a list of three different types of heroes (or main characters) for potential future stories.
If someone gave you $10 dollars, what would you spend it on and why?
Describe the world's most boring character in at least 100 words.
What is the biggest problem in the world today, and how can you help fix this issue?
Create your own travel brochure for your hometown. Think about why tourists might want to visit your hometown. What is your town's history? What kind of activities can you do? You could even research some interesting facts.
Make a list of all your favourite moments or memories in your life. Now pick one to write a short story about.
Describe the scariest and ugliest monster you can imagine. You could even draw a picture of this monster with your description.
Write seven haikus, one for each colour of the rainbow. That's red, orange, yellow, green, blue, indigo and violet.
Imagine you are at the supermarket. Write down at least three funny scenarios that could happen to you at the supermarket. Use one for your next short story.
Imagine your main character is at home staring at a photograph. Write the saddest scene possible. Your goal is to make your reader cry when reading this scene.
What is happiness? In at least 150 words describe the feeling of happiness. You could use examples from your own life of when you felt happy.
Think of a recent nightmare you had and write down everything you can remember. Use this nightmare as inspiration for your next story.
Keep a dream journal. Every time you wake up in the middle of the night or early in the morning you can quickly jot down things that you remember from your dreams. These notes can then be used as inspiration for a short story.
Your main character is having a really bad day. Describe this bad day and the series of events they experience. What's the worst thing that could happen to your character?
You find a box on your doorstep. You open this box and see the most amazing thing ever. Describe this amazing thing to your readers.
Make a list of at least five possible settings or locations for future stories. Remember to describe each setting in detail.
Think of something new you recently learned. Write this down. Now write a short story where your main character also learns the same thing.
Describe the most beautiful thing you've ever seen in your whole life. Your goal is to amaze your readers with its beauty.
Make a list of things that make you happy or cheer you up. Try to think of at least five ideas. Now imagine living in a world where all these things were banned or against the law. Use this as inspiration for your next story.
Would you rather be rich and alone or poor and very popular? Write a story based on the lives of these two characters.
Imagine your main character is a Librarian. Write down at least three dark secrets they might have. Remember, the best secrets are always unexpected.
There's a history behind everything. Describe the history of your house. How and when was your house built? Think about the land it was built on and the people that may have lived here long before you.
Imagine that you are the king or queen of a beautiful kingdom. Describe your kingdom in great detail. What kind of rules would you have? Would you be a kind ruler or an evil ruler of the kingdom?
Make a wish list of at least three objects you wish you owned right now. Now use these three items in your next story. At least one of them must be the main prop in the story.
Using nothing but the sense of taste, describe a nice Sunday afternoon at your house. Remember you can't use your other senses (i.e see, hear, smell or touch) in this description.
What's the worst pain you felt in your life? Describe this pain in great detail, so your readers can also feel it.
If you were lost on a deserted island in the middle of nowhere, what three must-have things would you pack and why?
Particpate in online writing challenges or contests. Here at Imagine Forest, we offer daily writing challenges with a new prompt added every day to inspire you. Check out our challenges section in the menu.
Do you have any more fun creative writing exercises to share? Let us know in the comments below!
Marty the wizard is the master of Imagine Forest. When he's not reading a ton of books or writing some of his own tales, he loves to be surrounded by the magical creatures that live in Imagine Forest. While living in his tree house he has devoted his time to helping children around the world with their writing skills and creativity.
Related Posts
Comments loading...
Tons of fun story ideas, writing activities, lessons, printables and much more - ALL FREE forever!
All to help you write your own stories in no time.
Sign-up to our community for FREE writing resources and tools to inspire you!
We use cookies to make this website secure and effective for all its users. If you continue to use this site we will assume that you are happy with it.
Continue Change Settings