How to Convince Anybody with Your Persuasive Essay
There are plenty of conspiracy theories circling around the net – aliens in Area 51, or that the Queen is a lizard. Now that's all wacky and fun, but let's be honest – the videos can be pretty convincing. This is because the people making these videos use special techniques to mess with evidence and convince you that their ridiculous ideas are valid. In a nutshell this is the goal of persuasive writing.
This article will be your guide on how to write a persuasive essay. We will discuss topics and create an outline and arguments for persuading readers. Be sure to stick around for persuasive essay examples near the end, which you can download and use for your reference from our custom writing service .
What Is a Persuasive Writing
Persuasive writing is a common writing technique taught to students early on in schools. This is an interesting and fun type of writing that strives to create a debate on a given topic. This writing technique challenges students to take a clear stance on a specific topic or cause and use convincing arguments to persuade readers that the author's position is correct.
Feeling Overwhelmed Writing a Persuasive Essay on Your Own?
Simply send us your paper requirements, choose a writer and we'll get it done fast.
Now, what is a persuasive essay itself? According to the persuasive essay definition, it is a form of academic writing task, often assigned to students at schools, colleges, and universities; the main purpose of which being to persuade readers that a specific point of view is correct.
When forming a persuasive essay, students are required to conduct thorough research on the given topic, analyze it, and take a solid argumentative position. Then, with the help of logical arguments and convincing words, a student is expected to dispel biases and assure readers that there are no other correct points of view other than the author's.
Why Is Persuasive Writing Important?
The main reason persuasive papers are a common assignment in schools and colleges is that they help keep students engaged and more involved in their class work. Additionally, writing this type of assignment helps develop a variety of essential skills, including: research, critical thinking, the ability to form evidence-based conclusions, etc.
Argumentative vs Persuasive Essay
A persuasive essay is often referred to as an argumentative essay. This can create an illusion that these types of works are the same and can cause confusion. However, there is a difference between argumentative and persuasive writing approaches.
Although both writing techniques have the same goal – both papers are based on logic and reasoning to persuade readers of something; however, a persuasive paper also relies on emotions apart from straight facts. When writing a persuasive essay, you operate with convincing arguments, yet, at the same time, you deal with emotions to make the reader feel your well-defined point of view.
You might also be interested in discovering what is process essay and how to write one.
Persuasive Essay Format
The basic requirements for a persuasive paper are as follows:
Fonts: Times New Roman or another easy-to-read fonts like Georgia or Arial
Font Size: 16pt for the headline(s) and 12pt for the rest of the text
Alignment: justified
Spacing: double, or in some cases 1.5
Word count: as a rule, from 500 to 2000 words—check your teacher's guidelines to learn what word count applies to you
The List of Topics and How to Pick One
When thinking of persuasive essay ideas, it is best to choose a topic with many contrasting opinions. Broad issues such as gun control and abortion rights can spawn novel length essays. These best be avoided unless you're writing a dissertation.
Say you want to argue in favor of space exploration. It perfectly fits the description of a widely explored contemporary subject. Creating a structure where every body paragraph explores a different planet might be a bit too much. Why not narrow it down and argue in favor of building a base on the moon? This way, you can convince the audience of the benefits of creating a moon base, and giving them a small idea of what can be achieved from space exploration on a larger scale.
Hence, you have persuaded your reader on a small topic connected to a much broader one. This will leave them inspired with plenty of thoughts to feast on, allowing them to dive further into the world of space.
Remember This When Picking a Topic
Persuasive essays are all about the point of view. It is essential to find good topics which you know something about, or topics which you can argue in favor of, or against. The greatest persuasive essays ever written deal with real-life experiences and point the reader towards important social problems most people have ignored. Take Martin Luther King Jr.'s A Letter from Birmingham Jail or Hillary Clinton's Women's Rights are Human Rights for example.
Topics for High School
Perhaps the concept of space exploration is long and tedious and makes your stomach turn. Don't worry — you can come up with plenty of simple persuasive essay topics for high school. Perhaps you have already debated on some of these with your friends:
Schools should restrict the use of tablets in the classroom, as it distracts students and causes difficulty in learning.
The Velvet Underground is the most important and influential American rock band of all time.
Explain why advertisements should be banned from social media.
Eating meat should be banned within the next five years due to growing concern over the environment.
Historically, businessmen in positions of power is a bad idea.
Topics for College
Persuasive essay topics for college get a bit more complicated. The best essay topics are ones that take into account the events of contemporary life, discussing moral, ethical, technological, and environmental issues. Students have the opportunity to make a serious impact with their writing, fearlessly breathing new life into the old world. For college, it is best to choose controversial persuasive essay topics. They challenge the writer to engage in relevant intellectual issues. Here are some examples:
Media marketed for teenagers advertise morally and ethically wrong messages.
Federal courtrooms must have live cameras that televise all trials.
Beauty contests should not be encouraged.
With the amounts of information available online, college education should be made significantly cheaper.
Create a prisoner rehabilitation system using music and art.
Arguing in favor of Net Neutrality.
Don't Have Time to Finish Reading all of this?
Have our writers draft your outline for you.
Persuasive Essay Outline
Writing an outline is a big step for writing persuasive essays. An outline helps to get your thoughts well-organized and makes the writing process simpler.
A standard persuasive essay structure is quite similar to other types of essays and consists of three main elements: an introduction, body, and conclusion. Each element plays its own role in the paper. You will be required to follow the persuasive essay format and cite it according to one of the common citation styles, such as APA or MLA.
Here is a brief note on what each part of this paper consists of and what purpose each part has:
Intro: Consists of a hook, background info, and a thesis statement. It should be straight to the point, engaging, and concise. The main purpose of the introductory paragraph is to define your topic and position, grab the reader's attention, and give a sneak-peek into the topic's background.
Main Body: Consists of several paragraphs, each focusing on a separate idea with supporting evidence. It should be logical, contain valid arguments, and be interesting. As a general rule, such an essay has from 3 to 5 body paragraphs. In the final body paragraph of your paper, you can also state the opposing opinion and provide counterarguments—this will strengthen the persuasive effect of the text.
Conclusion: Consists of a short summary of key points, a restated thesis, and additional information to leave readers some food for thought. To consolidate the convincing effect of your paper, it should be clear, logical, and powerful.
To give you a better idea of how a persuasive essay outline should be formed, here is a sample on the topic "Are Women Weaker Than Men Today":
1. Introduction
Hook: "In the 21st century, women are more than housewives."
Background Info: "For ages, the debate on whether women are weaker or stronger than men have not faded."
Thesis: "The era of male dominance has come to an end. Today women can do and be pretty much everything men can."
2. Main Body
Argument #1: The strength of a woman from a family perspective + supporting facts, stats, and evidence
Argument #2: The strength from a work perspective + supporting facts, stats, and evidence
Argument #3: The strength from a society perspective + supporting facts, stats, and evidence
3. Conclusion
Summary of all arguments
Thesis restatement: "Women were perceived as a weaker sex for centuries. However today, looking at modern women examples, we can mark this statement as false."
Food for thought: "Over the past decades, women from all over the world have proven that they can do anything a man can do and succeed. Their success is the best indicator of their strength. And, even though there is nothing else to prove, women are still seeking to take a more active role in modern society."
How to Use Arguments in Persuasive Essays
How to start a persuasive essay: first and foremost, to write an effective paper, you have to understand the basic principles of persuasive writing. Your main goal is to make readers accept your opinion and agree with it. The only way to do it is by supporting your ideas with credible, reasonable, and verifiable arguments. Apart from that, you will have to appeal to human emotions and logic. The right blend of rational and emotional elements in your text is what makes it persuasive.
Now, let's get back to the basic elements of persuasive writing. There are three elements of rhetoric described by Aristotle that you should keep at the core of your writing:
Ethos: an element that appeals to an author's credibility. It implies that readers will trust your opinion because they find you a credible author. If you don't have your own ethos yet (meaning you are not a proven expert in a specific field), you can refer to opinions stated by credible organizations and personas. In this case, their ethos will help your arguments sound more solid.
Example: The National Academy of Sciences of the United States of America has conducted a study which has shown that women are able to survive for longer than men under extreme conditions such as epidemics, famines, enslavement, etc.
Pathos: an element that appeals to emotions. The trick is to focus on the audience's values, morals, and beliefs, and use them to: provoke the needed emotions and promote an agreement with the idea you have stated.
Example: This is a man's world, but where would we all be without a woman? A woman is a person that gives birth to us, a person who guides each of us through this world, and a person who inspires and motivates us. How can such a person be called weak?
Logos: an element that appeals to reasoning. The last basic principle of persuasive writing, Logos implies using evidence and logic to assure readers to agree with your opinion.
Example: Numerous studies have confirmed that women are mentally stronger than men in numerous domains of cognition.
How to Shape a Powerful Persuasive Argument
Here are a few basic tips to help you generate convincing arguments for your paper:
Research. To be able to form solid and convincing points, you have to be very well informed about the chosen topic. Research it thoroughly using trusted sources, collect expert opinions, and find facts.
Make sure there are two sides to your topic. Your thesis must have two sides – the one with which you agree, and the one you are going to be opposing. You will not be able to create a good persuasive argument if the chosen topic is not debatable.
Understand the contrasting opinion. Another vital factor in shaping powerful arguments is being able to understand the opposite position and being able to find solid counterarguments to disprove it.
Use evidence. Finally, keep in mind that a persuasive argument will look incomplete and invalid if you don't have sufficient and convincing evidence to support it.
How to Support Your Argument
As you now already know how to shape a good argument, let's look at the different ways to support it:
1. Statistics – an excellent way to support your ideas is to use all sorts of statistics. As a rule, stats look very convincing in the general context. However, be sure to only provide valid statistics from credible sources.
Example: Today women represent 18% of the officer corps and about 16% of the enlisted military forces in the US, which once more reinforces that women have the ability to do anything men can.
2. Facts – proven facts are powerful means of persuasion for which you can rely on in your paper.
Example: According to studies, when it comes to longevity, women are more likely to survive illness and cope with trauma.
3. Examples – providing examples from real life (including your own experiences), literature, or history can help enhance the effect of your persuasive paper and provide good support for your arguments.
Example: Angela Merkel, Chancellor of Germany, is a true real-life example of a woman's strength. Merkel had the strength to enter the world of politics and compete against men. She has proven to the entire world that a woman can be a good politician. It is not without reason that she has held the first spot in Forbes' list of the most powerful women of the world for 9 years in a row.
4. Quotes – another excellent way to support your ideas is to provide direct quotes that reflect the opinions of trusted and credible personas.
Example: "To call woman the weaker sex is a libel; it is man's injustice to woman. If by strength, brute strength is meant, then indeed, a woman is less brute than man. If by strength, moral power is meant, then woman is immeasurably man's superior. Has she not greater intuition, is she not more self-sacrificing, has she not greater powers of endurance, has she not greater courage? Without her, man could not be. If nonviolence is the law of our being, the future is with woman. Who can make a more effective appeal to the heart than woman?" - Mahatma Gandhi
How to Write a Persuasive Essay: Step-by-Step
Once assigned to write a persuasive paper, many students make the mistake of heading straight to writing the essay, whereas there are some preparational steps that shouldn't be skipped.
Here is a complete step-by-step guide that will help you navigate through the whole process:
To get started, you need to define a clear position. To decide which side you are going to support, look at both sides of the topic and determine which one is more appealing to you and your personal beliefs. Also, don't forget to do some research to ensure you will have enough evidence to back your ideas.
Once you have defined your position, you can go on and dig deeper into your topic. You need to be well-informed on the matter in order to shape clear arguments.
When conducting your research, be careful with choosing your sources – they have to be valid and trustworthy. Also, don't forget to take notes of the most interesting facts, stats, examples, and quotes. Later they will come in handy to back your arguments.
In the course of the research, you will probably come across a wide variety of proofs. Unfortunately, there is no way you can fit them all into a single paper. That's why your next step is to assess the collected evidence and identify the strongest facts that will add the most value to your work.
Use the tips and examples mentioned earlier to form a detailed and clear outline for your paper. An outline will help you cover all of the important details and make sure that you won't get lost in the process of writing.
As soon as you have an outline, you can move on to writing the essay itself. Before you rush into it, consider looking through a few good persuasive writing examples to get an idea of how it should look like. Then, start working on your own paper.
Be sure to follow the outline while writing. It will help you keep all of your points well organized and logical.
Finally, the last steps to success are proofreading and editing. We recommend giving yourself a few days off after writing to restore your energy and get back to proofreading with a rested and fresh mind.
Keep in mind that proofreading and editing are not just about detecting and fixing grammar mistakes. During this phase, you ought to find any and all areas for improvement in your paper and polish them.
Tips for Persuasive Writing
With all that being said, here are some final tips for writing a flawless persuasive essay:
Avoid fancy vocabulary. Having some variety when it comes to vocabulary is fine, but don't expect your grade to be better because of some fancy synonyms. Find your style and write in a way that makes sense.
Make logical transitions between different parts of your paper. Be sure to make your paper smooth and easy-to-read.
Experiment with different persuasion techniques. We listed some of the basic elements of persuasive writing in this article, but there are even more of them found in countless different mediums.
Triple-check your work! Practice makes perfect and so does proofreading. Check the assignment for readability, logic, style, tone of voice, etc. Make sure that everything flows in harmony with the thesis. Get a second pair of eyes by giving your essay to a friend for reading!
Ask the right questions. After you have written and proofread your paper, take some time to ask yourself the following questions:
Did I follow the teacher's guidelines?
Did I answer the main question provided in the task (if any)?
Is my essay structured well?
Is the text clear and coherent?
Is my choice of words throughout the paper good?
Did I provide enough supporting evidence for my ideas?
Is my paper free of errors?
Can I further improve the quality of my paper?
Does it look convincing?
This simple checklist will help you ensure that your persuasive essay is flawless. If you are overwhelmed with the tasks, feel free to contact us 24/7. Just leave us a message ' write my paper '
Persuasive Essay Examples
Check out our persuasive essay examples below to get a better understanding with writing this type of paper.
This is an example of a well structured persuasive essay from our economic essay writing service. The author challenges an assumption that women are weaker than men and provides evidence to support his claim.
The question of whether women are weaker than men has often elicited raging debates with conservationists arguing that women are certainly weaker than men. The converse is, however, true and if the 21st-century woman is to be taken as an example, women are certainly as strong as men if not stronger across all comparable platforms. The era of male dominance came to an end with the rise of the feminine power and gone are the days when men were the more dominant of the human species. As the saying goes, "what men can do, women can do better," the women of today can do almost everything men can do and as just as good.
This persuasive essay example from our essay service makes good use of source material and addresses a contemporary issue. The writer challenges the idea of online piracy, and argues that sharing media has become a norm in society.
The United States' government came up with the Copyright Act of 1976 to protect the works of arts by different artists. The act outlines the punishable felonies concerning authenticity; for instance, it is a punishable offense to illegally download music from the internet. In addition, it sets the specific fines for the committing such crimes; for example, it says that one could pay a fine of up to $ 30,000, per piece of work (Burrell & Coleman, n.d.). Therefore, though downloading songs, freely, from the internet could sound normal, it is a felony. However, there exist some questions on, whether, or not this act is worth the penalties. For this reason, a critical analysis of the transgression will determine, whether, or not it merits for the charges.
See also our informative essay examples , perhaps they will be useful to you.
Need Further Assistance?
Essaypro is a reliable essay writers that knows how to help you boost your grades. We have the skill and experience needed to create top-notch persuasive essays just for you. Therefore, if you need any further help to cope with your academic assignment(s) on time, don't hesitate contact us to buy essay paper .
Related Articles
Thank you for your interest in our company.
Unfortunately, we are not hiring writers now due to low season.
We will be glad to review your application in the future.

Plagiarism checker Do The Check
Academic editing Ask For Help
Samples database View Samples Base
How to Write a Persuasive Essay Outline: Guide and Template
02 Jan 2022
Quick Navigation
✅Guide for a Persuasive Essay Outline
❓What is a Persuasive Essay Format?
✍️Persuasive Essay Outline Example
Wondering how to write an outline for a persuasive essay? If you have been procrastinating and avoiding thinking about your essay because you find it too challenging – relax! This article is just for you! We have some great tips on how to start a persuasive essay so that your research and writing process will go much smoother from this point onward.
Persuasive essays are written primarily to appeal to the reader. They are used to convince an audience to accept a particular idea, viewpoint, or argument. A well-crafted format does this by explaining the topic and providing evidence that forms a logical conclusion.
Guide to Making a Perfect Persuasive Essay Outline
The structure calls for a specific strategy. This is because it has a particular purpose. You need to present strong evidence and convincing arguments. The information will need a persuasive essay outline template that ensures it is arranged accordingly so you can appeal to your audience.
The process of writing a persuasive essay outline can be divided into several steps. This ensures you organize your thoughts and structure your essay to make the writing process much easier and help you stay on track:
In the preparation phase, you must identify your persuasive essay topics and create a plan to compile the necessary information.
Conduct research and find appropriate facts, figures, and analyses that relate to your topic.
Develop a persuasive writing outline by organizing your research.
Need help with a persuasive essay?
Get your paper written by a professional writer
There are three main parts to the format of persuasive essay writing:
The best persuasive essay outlines have a standard number of five paragraphs. The introduction (1st paragraph) is where you will introduce your topic and present your thesis statement. The body (2nd, 3rd, and 4th paragraphs) is where you will present your evidence and arguments. The conclusion (5th paragraph) is where you will summarize your argument and leave the reader with a call to action.
Persuasive Essay Introduction
It is very common to begin a piece of writing by introducing the hook. Even though there is a lot of persuasive essay writing help on the market today, the most effective ones always begin with a hook.
It is a bit like a teaser trailer for a movie: enticing enough to get people interested in reading more, but not so much that they feel overwhelmed or have to work too hard to keep up.
To write a strong introduction, you need to strike a balance between being informative and engaging. You shouldn't assume everyone reading your work understands what you're saying. Use a relevant quote, a memorable anecdote, or a compelling statistic as a hook.
Your thesis statement should be the last sentence in your introduction paragraph, and it needs to explain the aim of your essay.
Persuasive Essay Body Paragraphs
Throughout the body of your persuasive writing, you need to use paragraphs where you make your arguments and provide evidence to support them. Each paragraph should focus on one main idea, and you should present your arguments in a logical order.
The first step in writing effective persuasive essay body paragraphs is to plan what you are going to say. You should start by brainstorming ideas and then choose the most relevant ones to include in your essay. Once you have a clear idea of what you want to say, you can start to organize your thoughts into a plan.
Once you have a plan, you can start to write your body paragraphs. To create a persuasive paragraph outline, remember to start each paragraph with a topic sentence that introduces the main idea, and supports your arguments with concrete evidence. You can use data, statistics, quotes from experts, and examples from real life to make your case.
Try to incorporate transition words (furthermore, additionally, alternatively) to help the reader digest what you're saying. This is especially relevant for longer essays.
Don't let plagiarism ruin your grade
Check the originality of a paper with just a couple of clicks.
Free unlimited checks
Accurate results
All common file formats
Intuitive interface
How to Write a Conclusion for a Persuasive Essay
The conclusion of your persuasive essay is a crucial part of your overall argument. It should summarize the main points you've made throughout the body of your essay, and present them in a logical, persuasive order. It's also a good opportunity to restate the main point of your thesis linking it to the main tenets, to reinforce it for the reader.
Your conclusion should always be clear and concise, as well as should state your main point in a way that is easy to understand. It should avoid long sentences and complex sentence constructions, and should never contradict what you have said in the body of your essay. Neither should it include information not previously written about.
What Is a Persuasive Essay Format?
An easy way to find what format to use is to buy a persuasive essay or check other people's writings. For example, every persuasive essay outline college uses similar templates to write theirs. When writing a layout, there are certain rules to follow. A format is usually based on a specific pattern. Some of these rules include:
Font : Easy-to-read fonts like Times New Roman, Georgia, or Arial are preferred.
Line and Paragraph Spacing: Most academic documents ask for 1.5 or double spacing.
Referencing and Bibliography: Your style guide will show you if you need to stick to a specific referencing format (APA, Chicago, Harvard).
Take your paper to the next level
Professional editors will check your paper for grammar, punctuation, sentence structure, consistency, and academic style.
Outline for Persuasive Essay Example
Here, we provide you with a template that makes your writing seamless. While there are several tips for writing a persuasive essay, working with a template gives you parameters. It ensures your work is of good quality. A structure also simplifies what might seem like a cumbersome process, making your writing more straightforward.
Here's a persuasive essay outline example template:
✏️ Example for body paragraphs:
Paragraph 1: My first reason for supporting ________________ is ________________.
Paragraph 2: Another reason for my position on ________________ is ________________.
Paragraph 3: Another perspective may argue that ________________, but I disagree because ________________.
Following this outline of a persuasive essay, you will be able to excel at writing whether you're writing for a contest, for a college essay, or for a debate. Keep in mind that a persuasive essay is just a reflection of your beliefs or opinions. Your work should be a well-documented version of this. With our advice, you'll be on your way to writing the perfect persuasive essay outline in no time!
Was this article helpful?
Thanks for your feedback.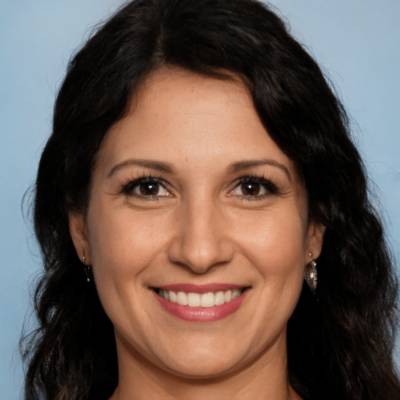 Dr. Karlyna PhD
I am a proficient writer from the United States with over five years of experience in academic writing. I comfortably complete given assignments within stipulated deadlines and at the same time deliver high-quality work, which follows the guidelines provided.
Readers also enjoyed
165 opinion essay topics to write about.
Essay Writing Guides 12 likes
How to Write an Academic Essay - Full Guidance
Essay Writing Guides 14 likes
Turn a tide: Guide on Mastering the Counter Argument
Essay Writing Guides 75 likes
WHY WAIT? PLACE AN ORDER RIGHT NOW!
Simply fill out the form, click the button, and have no worries!
Houston Community College
Eagle Online
Persuasive Essay Outline
Persuasive Essay Outline explanation
Structure of a five paragraph persuasive essay
Introduction (3-5 sentences)
Hook: Grab the reader's attention with a quote, scenario, question, vivid description, etc. Must be related to your topic. (1-2 sentences)
Thesis statement: Simply and clearly state your position on the issue(1 sentence )
Three arguments. Choose three arguments you can use to convince your reader of your position. Briefly state these arguments here. (1-3 sentences)
Paragraph 2 (5-8 sentences)
Go back to paragraph one and find your first argument. Then write a paragraph about it.
Use specific examples to support your argument
Write a transition sentence.
Paragraph 3 (5-8 sentences)
Go back to paragraph one and find your second argument. Write a paragraph about it .
Use specific examples to support your argument. You should authoritative websites to give facts, statistics, supporting quotations, studies, research, etc.
 Write a transition sentence.
Paragraph 4 (5-8 sentences)
Go back to paragraph one and find your third argument. Write a paragraph about it.
Conclusion (3-5 sentences)
Summarize—restate your thesis statement and three arguments in different words
Make a closing statement. Tie your closing statement back to your opening hook.
Outline Persuasive Essay
Directions: Use the outline form below to organize your persuasive essay. Choose your topic and three arguments to support your opinion. Section I is for your introduction. Section II is for the body (one paragraph for each argument). Section III is for your conclusion. Topic___________________________________________________________________ I. Introduction
 a. Hook _______________________________________________________
b. Thesis statement______________________________________________
c. Argument #1_________________________________________________
d. Argument #2_________________________________________________
e. Argument #3_________________________________________________
II. Body  Paragraph #1
      a. Argument #1_________________________________________________
      b.  Example #1____________________________________________
      c. Example #2____________________________________________
      d. Example #3____________________________________________
      e. Transition_____________________________________________
     Body Paragraph #2
      a. Argument #2 _________________________________________________
      Body Paragraph #3
      a. Argument #3 _________________________________________________
       b.  Example #1____________________________________________
      c. Example #2____________________________________________
III. Conclusion
a. Restate thesis (different words)__________________________________
b. Restate arguments (different words)___ ____________________________
c. Clincher (tie it all together)______________________________________
Persuasive Essay Writing
Persuasive Essay Outline
The Basics of Crafting an Outstanding Persuasive Essay Outline
Published on: Jan 6, 2023
Last updated on: Jan 30, 2023
On This Page On This Page
Are you gearing up to write a persuasive essay but feeling lost? It's normal to feel overwhelmed when it comes time to tackle such an important assignment.
But don't worry! CollegeEssay.org is here to help you understand and perfect the art of writing a persuasive essay outline.
You can create an outline that will help you write a compelling essay by following a few simple steps.
So what are you waiting for? Read on for tips on how to get started!
Writing a Persuasive Essay Outline
Are you writing a persuasive essay but don't know where to start? Drafting an outline before you begin your persuasive essay can be incredibly helpful.
An outline acts as a roadmap for your paper and helps ensure that your ideas are organized logically. It also helps you determine how much research is needed and what evidence should be included in the essay.
What is a Persuasive Essay Outline?
A persuasive essay outline is an organized list of arguments and evidence to persuade someone on a specific topic or issue.
It follows the same basic structure as most essays: introduction, body paragraphs, and conclusion.
The key difference is that each point should provide evidence or reasons to support the thesis statement. This type of essay requires critical thinking skills and the ability to form clear arguments that support your point of view.
Creating an outline before starting your paper will save time in the long run because it gives you a structure to follow. It also allows you to see if any points need further research or clarification before beginning the writing process.
Additionally, an outline helps ensure that all relevant points are covered in the paper, and none are overlooked or forgotten. By setting an outline for your essay, your writing process will be quite easy.
Paper Due? Why Suffer? That's our Job!
Persuasive Essay Outline Format
There are different ways of writing the outline, but preparing and conveying your idea to the audience is necessary. A persuasive essay outline is easier to write if you follow the proper steps. The persuasive essay outline contains three main components:
Introduction
Body Paragraphs
Persuasive Essay Introduction
The persuasive essay outline starts with the introduction paragraph. This part is important in the essay to grab the reader's attention. It should engage the reader throughout the essay. The essay introduction should be attention-grabbing and encourage the reader to read further.
The following elements must be included in an introductory paragraph:
The first step in writing the introduction is to think about the persuasive essay topic . It will help to understand your essay's purpose and give you a clear idea about your topic.
Start with an Interesting Hook Statement
It is the part where you start your writing with a hook. Writing the essay introduction with an interesting hook is the main skill of the writer. A hook is a captivating phrase that captures the reader's attention. The writer can add quotes, memorable stories, or anything that attracts the audience.
It is the writer's job to explain the issue and its importance in the introduction part. The writer's objective is to convince the reader to read the essay and support your side.
After understanding the topic of the essay, the writer knows its audience. Understanding your audience before writing is better because a persuasive essay aims to convince the reader.
State the Thesis Statement
A thesis statement is the last component of the introduction part. It is written at the end of the introduction and summarizes the essay's main idea.
The thesis statement conveys the right message to the reader that you are trying to support. It is the whole essay's base and includes all the points discussed in the body paragraphs.
Persuasive Essay Body Paragraphs
The body paragraphs explain the reasoning of the thesis statement by facts or examples. The number of body paragraphs in the essay depends on the scope of the topic.
Here are some tips to keep in mind while writing a body paragraph.
Each body paragraph in the essay explains a single idea with proof and evidence. This part decides whether the audience supports your idea or not.
The content in the body paragraphs proves your main argument. All the ideas provided in the essay should be supported using relevant facts. In the body paragraphs, include opposite viewpoints and counter-arguments.
Through body paragraphs, you will establish your position.
You will easily persuade your reader through body paragraphs by presenting facts about the particular topic.
Use statistics in your essay and strongly prove your argument. But make sure that all the facts and statistics you use are authentic.
Use transition words and connect all your ideas in an essay. To maintain the flow between paragraphs, use these words like, however, thus, etc. Also, keep the word count in your mind.
End body paragraphs with concluding sentences. Describe how the point supports your argument. Use transitioning sentences and concluding phrases to summarize your essay.
Persuasive Essay Conclusion
The conclusion is the essay's final part. Summarize all the main points without adding new information. The conclusion is the closure of the main arguments mentioned in the body paragraphs.
Try to make your conclusion more effective by adding personal comments about the essay.
The main purpose of the conclusion is to reestablish what you already mentioned in the essay. Close the conclusion part with a question, action call, or prediction.
In conclusion, convince the reader to do further research on the topic.
Persuasive Essay Outline Template
Here is a detailed outline for a persuasive essay. Follow this to make a perfect outline for your essay.
Persuasive Essay Outline Examples
Outlining your persuasive essay is a great way to make sure you have all the necessary points and facts in order.
Below are some examples of persuasive essay outlines that can be used to help create an effective paper:
Persuasive Essay Outline Worksheet
Persuasive Essay Outline PDF
Persuasive Essay Outline 5th Grade
Persuasive Essay Outline Middle School
Persuasive Essay Outline High School
Argumentative Persuasive Essay Outline
Vaccine Persuasive Essay Outline
Abortion Persuasive Essay Outline
Summing up, the persuasive essay outline format examples we've shared are a great start for you.
Check out some more interesting persuasive essay examples ! They might inspire you for your next essay.
However, they only scratch the surface of what our team can do for you.
Contact us today if you want help writing an amazing essay that will persuade your readers. Our expert essay writer has years of experience crafting essays that get results.
With the help of our essay writing service , you'll be able to achieve the grades you deserve. Our persuasive essay writing service has the best persuasive essay writer .
So what are you waiting for? Contact us today, and let us show you why CollegeEssay.org is the best choice for all your academic needs!
Frequently Asked Questions
How do i write an effective persuasive essay outline.
An essay outline should include a thesis statement, evidence, and a conclusion reiterating the essay's main points. Additionally, persuasive writers can use different strategies to strengthen their persuasive arguments.
What should I consider when creating my persuasive essay outline?
When creating a persuasive essay outline, you should consider the essay's purpose, audience, and context. You should also ensure the persuasive essay is written clearly and concisely.
How can a persuasive essay writer help me create a persuasive essay?
At CollegeEssay.org, our persuasive essay writers can help you create an effective outline. It includes arguments, evidence, examples, a conclusion, and persuasive techniques tailored to your needs.
Cathy A. (Literature, Marketing)
For more than five years now, Cathy has been one of our most hardworking authors on the platform. With a Masters degree in mass communication, she knows the ins and outs of professional writing. Clients often leave her glowing reviews for being an amazing writer who takes her work very seriously.
People also read
How to Write a Persuasive Essay: A Step-by-Step Guide
Easy and Unique Persuasive Essay Topics with Tips
Ace Your Next Essay With These Persuasive Essay Examples!
Persuasive Essay About Gun Control - Best Examples for Students
Top Examples of Persuasive Essay about Covid-19
Learn How To Write An Impressive Persuasive Essay About Business
Learn How to Craft a Compelling Persuasive Essay About Abortion With Examples!
Make Your Point: Tips and Examples for Writing a Persuasive Essay About Online Education
Learn How To Craft a Powerful Persuasive Essay About Bullying
Craft an Engaging Persuasive Essay About Smoking: Examples & Tips
Learn How to Write a Persuasive Essay About Social Media With Top Examples
Craft an Effective Argument: Examples of Persuasive Essay About Death Penalty
Share this article
Keep reading
Persuasive Essay Guide
Persuasive Essay Outline

Learn How to Create a Persuasive Essay Outline
Published on: Jul 21, 2018
Last updated on: Feb 22, 2023
On This Page On This Page
Persuasive writing is an important task assigned to students of all academic levels. It is an interesting type of writing that creates a debate.
A persuasive essay requires a writer to take a clear stance on a topic. Convincing arguments are used to persuade the reader that the author's viewpoint is correct.
But you need to follow proper steps in order to create an impactful essay. And not every student knows how to do it. However, there's no need to worry!
Read on this blog to get a detailed outline structure to help you write your persuasive essay.
What is a Persuasive Essay Outline?
A persuasive essay outline is a mind map that students follow throughout the entire essay writing process. Writing a well-structured outline is a crucial step for drafting persuasive essays. It helps to make the process simpler and easier.
Similarly, it is hard for readers to follow unorganized material. Thus, piling up your ideas in a logical outline is the best choice to support your claims.
The main goals of a persuasive paper outline are as follows:
Organize the thoughts about a topic
Thinking the best ways to address the audience
Determine the arguments that you will use to persuade readers
Discusses the critical elements and future headings of the essay
Read on to learn how to create one!
Persuasive Essay Outline Format
A standard outline of a good persuasive essay is similar to a five-paragraph outline structure. However, the number of paragraphs can vary according to the chosen topic.
A persuasive essay format usually follows the below outline.
Introduction (3-5 sentences)
Hook: A famous quotation, question, description in 1-2 sentences
Thesis Statement - A strong argument in 1 sentence
Background Information
Body Paragraphs (3 paragraphs)
Argument 1 with supporting evidence
Argument 2 with supporting evidence
Argument 3 with supporting evidence
Conclusion (3-5 sentences)
Restate thesis statement
Make a closing statement
Call to action
Font: Times New Roman, Georgia, or Arial.
Font Size: 16pt for the headlines and 12pt for the rest of the text.
Line Spacing: Double line spacing.
Alignment: Left or Justified.
Word Count: Varies between 500-2000 words, depending on the professor's instructions.
Persuasive Essay Outline Writing Steps
To write a persuasive essay outline for your middle school, high school, or college essay, follow the below steps.
Persuasive Essay Introduction
The outline for a persuasive essay starts with an introduction paragraph. It serves as the first chance for the writer to grab the reader's attention. Thus, it must be compelling and interesting enough to attract the audience.
Here are some of the strategies that you should follow to write an engaging introduction.
The first step while writing your introduction is to decide your essay topic carefully. It will help you understand and decide what stance you will state. Similarly, you will also get aware of the arguments and the research questions of your essay.
A persuasive essay aims to persuade the readers, which can't be possible without knowing them. Thus, it is better to determine your target audience before starting writing. This technique will help you compose the statements that best suit the audience's needs.
For example, writing for kids and adults is different. Similarly, some groups are also sensitive to specific issues. Thus, determining the audience beforehand will assist in addressing a topic effectively.
Begin your essay by stating a hook statement related to your topic. It creates interest regarding the topic by demonstrating your knowledge. Similarly, it also provides concrete proof of the writer's viewpoint.
The best types of hooks for writing a persuasive essay include quotations, anecdotes, questions, and statistical facts and figures. However, it will become difficult to choose the most relevant one if you have not clarified the thesis.
For Example:
Cigarettes are the number one cause of lighter sales in Canada.
Elbert Hubbard once said, "Truth is stronger than fiction."
Present some background information to inform the readers about the topic. You can also make your essay's hook a part of your background. It will provide the context of your writing by building the audience's interest.
A thesis statement comes at the end of your introduction paragraph. It is the sentence of one to two lines that presents the central claim of your essay. Moreover, it further discusses the purpose of choosing a specific essay topic. Thus, a good thesis must be brief, informative, and logical.
Access to public restrooms should be given to homeless people for improving their living standards.
Celebrities should not be considered as a role models because of their engagement in illegal activities.
Paper Due? Why Suffer? That's our Job!
Persuasive Essay Body Paragraphs
Structure the body paragraphs of your college persuasive essay to discuss the main argument. However, the number of paragraphs depends on the essay's topic, its complexity, and scope.
Below are the elements that each body paragraph should include.
A Topic Sentence - It focuses on a specific point to persuade the readers.
A Single Idea - Focus on a single idea in one paragraph as multiple ideas may confuse the readers.
Supporting Details - Credible evidence that is used to convince the readers of your point of view. It can be in the form of facts, statistics, real-life examples, quotations, and anecdotes.
Similarly, it also shows that you are well prepared and have looked at the issue from all perspectives.
Transitions - Add transition words to connect all the ideas in an essay logically. Use words like similarly, in contrast, therefore, thus, however, nevertheless, etc.
Concluding Sentence - End your body paragraphs with a concluding sentence to tie the ideas together. It will also discuss how the details are supporting your main persuasive point.
Persuasive Essay Antithesis Paragraph
Here, a writer will discuss the other side of the issue and prove it wrong by using strong evidence. Also, assert your stance on the topic and explain why you still choose the side you choose. This way, you can persuade the audience to believe and understand your point of view on the chosen topic.
Persuasive Essay Conclusion
Persuasive writing usually ends by summarizing the important details of your essay. It is written to give closure to the main arguments.
Start a persuasive essay's conclusion by restating the thesis statement. Do not add any new information and only discuss the already mentioned ideas in your essay.
Watch the video below to get some tips on making outlines:
Persuasive Essay Outline Template
Here is a persuasive outline template that will help you make your essay outline. Simply fill in the blanks after identifying your main arguments and evidence.
Tough Essay Due? Hire Tough Writers!
Persuasive Essay Outline Examples
Below are the persuasive essay outline samples and examples to get a better idea of writing this type of essay.
5-paragraph Persuasive Essay Outline Template
Persuasive Essay Outline Worksheet
Argumentative Persuasive Essay Outline
Abortion Persuasive Essay Outline
Animal Testing Persuasive Essay Outline
Global Warming Persuasive Essay Outline
Persuasive Essay Outline 5th Grade
Persuasive Essay Outline Middle School
Persuasive Essay Outline College
Check out our blog to get more interesting persuasive essay examples .
Hire An Expert Persuasive Essay Writer
Students prefer to organize their information with the help of a well-structured outline. The above guide will help you in writing a persuasive essay outline perfectly.
However, even after this, some students lack good writing and research skills. Therefore, to avoid the risk of getting a low grade, they prefer to hire a persuasive essay writing service .
If you are also looking for a reliable writing company, you have come to the right place. MyPerfectWords.com provides the best writing services that offers real help with your academic essays.
Our persuasive essay writers have advanced degrees from US-based institutes. Moreover, they also have years to experience to produce top-quality and 100% original persuasive essays. We further guarantee to follow a proper persuasive essay structure and format.
Place your order now and get a well-written essay according to your specified outline format.
Frequently Asked Questions
What is the best way to structure my body paragraphs.
Each body paragraph should focus on one major point and provide evidence to support it. Begin each paragraph with a topic sentence that introduces the point, followed by explanations, examples, statistics and other evidence. End each body paragraph with a concluding sentence that ties your points together.
What are the 3 parts of a persuasive essay?
The three main parts of a formal persuasive essay are:
Issue - the point of argument
Side - the stance you take
Argument - your argument behind your stance on the issue
Caleb S. (Literature, Marketing)
Caleb S. has been providing writing services for over five years and has a Masters degree from Oxford University. He is an expert in his craft and takes great pride in helping students achieve their academic goals. Caleb is a dedicated professional who always puts his clients first.
People also read
How to Write a Persuasive Essay - Step by Step Guide
Best Persuasive Essay Topics - 200+ Interesting Ideas
32 Persuasive Essay Examples to Help You Get Started
Read These Examples & Write Impressive Persuasive Essay About Gun Control
Write the Best Persuasive Essay About Covid19 With Examples & Tips
Crafting a Convincing Persuasive Essay About Abortion
Learn to Write Persuasive Essay About Business With Examples and Tips
Check Out 12 Persuasive Essay About Online Education Examples
Persuasive Essay About Smoking - Making a Powerful Argument with Examples
Share this article
Keep reading
We value your privacy
We use cookies to improve your experience and give you personalized content. Do you agree to our cookie policy?
Website Data Collection
We use data collected by cookies and JavaScript libraries.
Are you sure you want to cancel?
Your preferences have not been saved.