How To Write a Letter of Intent
If you want to inform a certain medical school that they are your top choice, you must write (now usually through email) them a letter of intent. The letter of intent is important because medical schools want to accept applicants that will actually attend their school. If they know that they are your top choice, they are more likely to accept you.
|| Read: Medical Application Help
This letter should communicate why you want to attend that school and why you would be a good fit. It should be formal, specific, and direct. This letter cannot be generic. You can write letters of intent to multiple schools if necessary If you have any advocates such as a premed advisor, professor, mentor, research PI, or physician who is willing to call the school or send a letter to the admissions office, that is helpful as well. If you do not know how to write a letter of intent, specifically for medical schools, here are some step-by-step instructions. Try to limit your letter to one page.
1. Address the letter to the dean or director of admissions
You need to communicate with the people making the decisions. Do your research and figure out who is the dean or director of admissions. Use the correct titles and spellings when addressing your letter. Also, if there was a particular interviewer who you really clicked with, you should include him or her on the cc line as well.
||Read: How To Get Off the Waitlist ||
2. Introduce yourself and get straight to the point
Ex. My name is John Doe and I am current applicant to Best University School of Medicine. I interviewed on December 1 st . I am writing this letter for two purposes. My first purpose is to reiterate that Best University School of Medicine is my top choice for medical school and explain why I am a good fit for the school. Second, I want to update you on any new accomplishments that may not be in my current file.
3. Explain why the school is your top choice and why you would be a good fit
Give legitimate reasons why you would attend this school over any other school. Include any memorable moments from your interview. If you really enjoyed your time with your interviewer, mention that as well. There might be aspects of the school that would really mesh with your personality or learning style. You can talk about the vision, mission, or certain emphasis of the school and how it resonates with you. Ultimately, you need to explain what makes you a distinct candidate that will fit into their school. Highlight some accomplishments that may make you unique.
||Read: How Do I Decide What Schools To Apply To?||
4. Update them on any recent accomplishments that might not be in their file
Include any newsworthy updates that would not be in your primary or secondary application and update letters. You can also talk about your upcoming plans. You can include things like a new research publication, leadership endeavors, and accomplishments at your job or volunteer place.
||Read: A Year Off Before Medical School ||
5. Cleanly close the letter
Give a final statement that reiterates your interest. Thank them and express how you look forward to the rest of the admissions process. Use a professional closing such as sincerely or best wishes. You should be aggressive when it comes to contacting schools and writing letters of intent. If you are really interested in one school, it is acceptable and helpful to write multiple letters of intent to that school. A good guideline would be to send a letter once a month. Just make sure that each letter is unique and informative.
Here is an example letter of intent .
Related posts:
Why and What of Caribbean Schools
Chances of Getting into Medical School
3 Year Medical School
Student Review: Mayo Clinic College of Medicine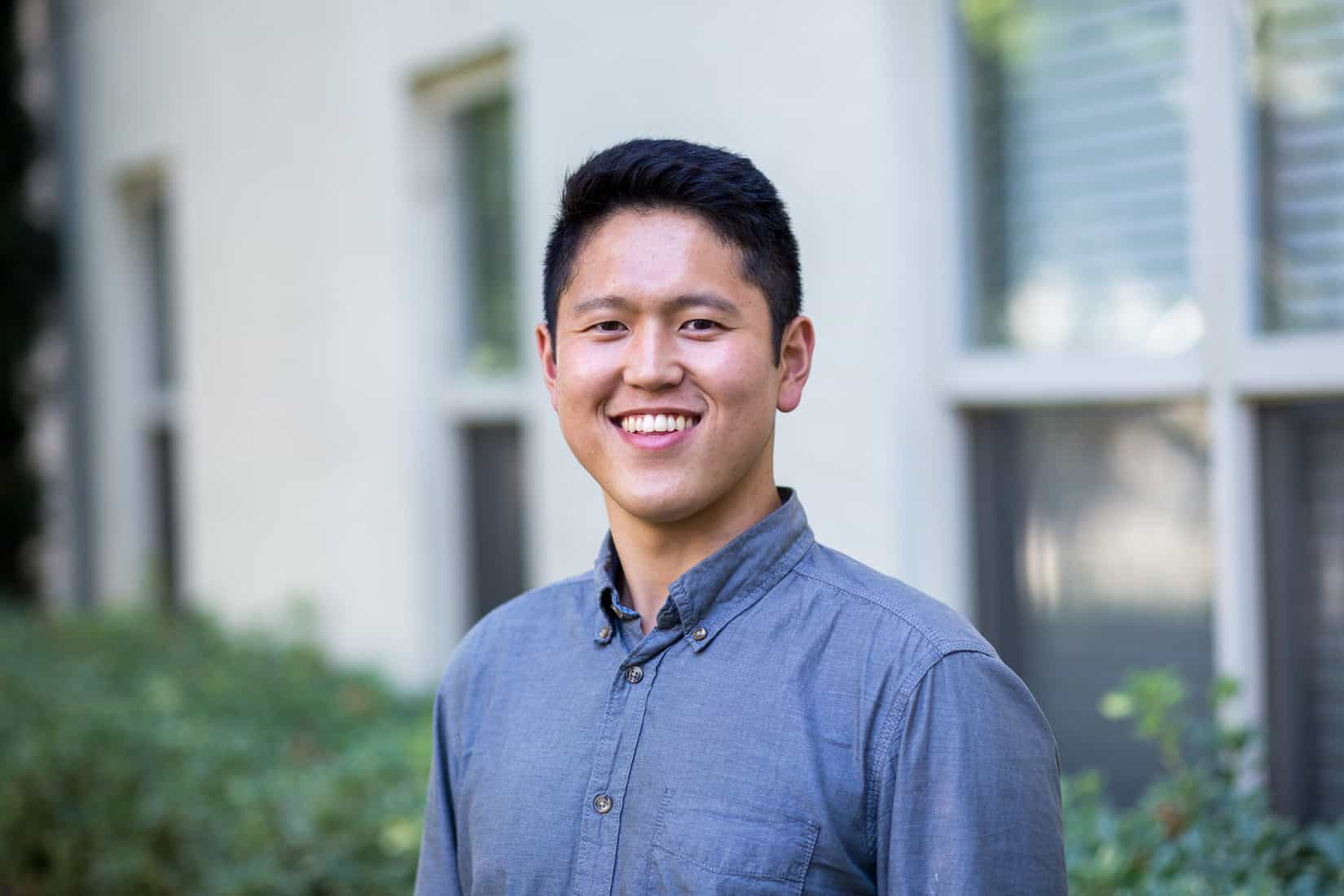 Edward Chang
Related articles.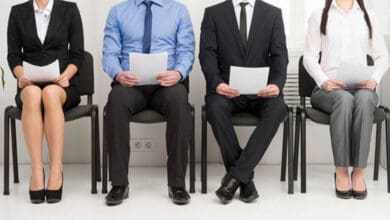 How to Prepare for a Successful Medical School Interview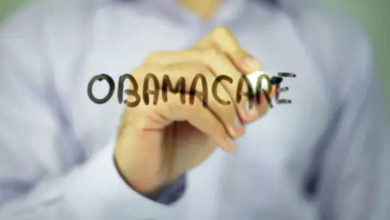 ObamaCare: 4 Things to Know for Medical School Interviews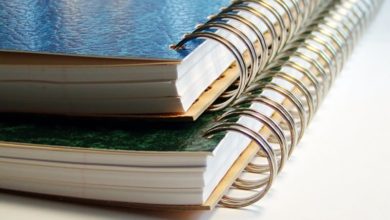 What To Expect In Medical School: Part 2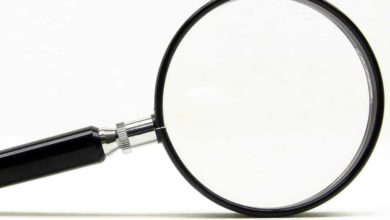 Tips from a Medical School Admissions Officer
College Letter of Intent Sample in
A college letter of intent sample is a great way to learn and practice how to craft a strong letter. An expertly crafted letter of intent can help improve your chances of getting accepted into the programs you're applying to. While not every school will require one, it's essential to know what it takes to write one in case you have to. In this article, we explain the importance and purpose of a college letter of intent and the steps you need to take to write one. Then, we provide an example you can use to start a college essay in this format.
Note : If you want us to help you with your applications, interviews and/or standardized tests, book a free strategy call . If you are a university, business, or student organization representative and want to partner with us, visit our partnerships page .
Article Contents 14 min read
What is a college letter of intent.
A college letter of intent is a document that states who you are, what your interests are within the context of the program, and how you intend to add value to the school and program. Note that the content can be similar to that of various college essay topics . A letter of intent may be required at various educational levels, including undergraduate, graduate, and post-graduate programs; for higher-level admissions processes, you may need to create a letter summarizing your research background and how you intend to produce valuable research for the school. Undergraduate letters should focus on your best academic and personal qualities; it should explain who you are along with your goals in college and in your career. If you're applying for a graduate or post-graduate program, you may review a research interest statement sample , which is exclusively for research and typically contains graphics and more detail.
For example, for certain programs, such as the Bachelor of Education, St. Thomas University requires a letter of intent and resume as part of the application. The letter of intent should include information about why the applicant wants to apply to the program; this should focus on strengths and why you think you can have a positive impact in your field. You can discuss how some of your experiences connect with the program you're applying to and the career you're building. The admissions committee wants to see how your experiences taught you important skills that apply specifically to the program and your prospective career path. For undergraduates, it's important to focus on volunteer endeavors with a measurable impact, work related to your career aspirations, your best extracurriculars for college , internships, and top summer programs for high school students you may have attended.
A college letter of intent is often mistaken for a personal statement; this is understandable because they share many of the same features. The main difference is that a personal statement is more about your personal background and experiences, while the letter of intent is geared toward your academic background, resume, or extracurricular experiences. Additionally, colleges in the US that use the Common App Essay will require a personal statement, not a letter of intent, with a specific prompt and length that is similar to the requirements of a letter of intent. This is why it's important to know the differences, starting with the content:
When writing a letter of intent, it's important to be specific with your examples and not repeat information from your other materials. In your personal statement, you will discuss what inspired you to want to apply to the school and program and what appeals to you about it specifically. A letter of intent may address this as well, but you will have to be more detailed; you can mention aspects of the curriculum or experiential components to help ground your answers. A letter of intent should also be written in the format and tone of a business letter; a personal statement should be written in essay format. You should follow the instructions on the university or college website to make sure you meet all the requirements before submitting.
How to Write a College Letter of Intent
Writing a college letter of intent requires an extensive review of your various academic and non-academic experiences; you will also need to consider the school you're applying to and what the program offers. Lastly, you will need to connect your goals with the school's values and program outcomes. Schools want to know that you're a student worth investing in; a letter of intent is your chance to convince them that you're a candidate who will succeed in the program, contribute to the community, and become a leader in your career.
Here are the main steps involved in writing a persuasive college letter of intent:
1. Research
Your first step should be to research the school and program to which you're applying. You need to know the specifics about what the school's values are, what the program offers, and the research and teaching strategies/directions. The best way to find out about a school's values is to locate its strategic plan and mission statement. The strategic plan will contain information about the school's developmental priorities, for example, increasing diversity and making education more accessible to certain disadvantaged groups, or perceived challenges with steps the school will take to overcome them. You should be familiar with a school's strategic plan so that you can align your own goals with theirs. If anything about a school's mission resonates with you, highlight it so that you can mention it in your essay. If you're also writing a college diversity essay , make sure you don't repeat any information.
Your research should also include information about the program's curriculum and overview. Before writing any material, establish that you understand what appeals to you about the program. The first place to look is at the curriculum; for instance, the Wharton School of Business MBA curriculum offers a variety of fixed and flexible courses, each with its own defined purpose and underscored outcomes. Study each course individually; let's say you value the ability to customize your studies with a large inventory of electives – then you might discuss this in your letter of intent. Start by compiling a series of professional goals and corresponding components of the curriculum. Also consider elements that fall outside of the curriculum; for example, Duke Law School offers an experiential learning component that includes clinics and labs. Your research should also underscore aspects of the school's community or non-academic offerings.
You need to document your academic history if you're going to discuss it in some detail in a letter of intent. For undergraduate programs, you can discuss your experience profile within the context of school instead. For example, if you did a high school internship or took part in various extracurriculars or volunteering experiences, these are important to discuss in your letter of intent. You can also focus on your academic accomplishments, such as the honor roll or any subject awards. You won't have room to discuss every aspect of your academic accomplishments, current standing, and future goals, as the document is typically around 1 to 2 pages long or 400–800 words. You will need to sift through the most significant information and choose certain aspects that will emphasize your competence and academic readiness.
To decide what experiences from your academic history you want to include in your letter of intent, you should select based on how the experience aligns with the program and school. Your research will be guided by the question "what experience-based activities are offered at this school and program?" You might find that a school offers certain lab experiments, internships, practicums, or field exercises that you think will enhance your learning experience significantly. If you studied abroad in high school, you might appreciate the opportunity to do so during your undergraduate studies.
3. Create a Rough Outline
The next step is to create a rough outline of your college letter of intent. First, you must know how to structure it; some schools will have specific letter of intent formatting requirements. Take Ottawa Law, for example; they require Times New Roman 12-point font, single-spaced, 2 cm minimum margins, and approximately 500 words or a maximum of 2 pages of content. Not every school will state formatting requirements directly; if you're applying to such a school, note that the above formatting requirements are generally standard for this document. Once you have the formatting requirements in order, you can start writing an outline.
The purpose of an outline is to guide the production of your first draft and ensure that you include all the necessary elements. This will make it easier to connect ideas and establish a hierarchy of information in an organized fashion. The content isn't the only aspect of the letter you need to get right; to impress admissions, you also need to make sure your letter is formatted and organized correctly. By creating an outline first, you can check that you have fulfilled these basic requirements before focusing on the content itself.
Editing the letter is an important but often overlooked step. You will need to read through the document carefully to make sure there are no grammatical or syntax errors; you will also need to complete a line edit to make sure the information is organized and cohesive. You should be prepared to "kill your darlings" – this means you should be prepared to remove information that is tangential or without purpose, even though it might be interesting or meaningful to you. It can help to read your letter out loud; this is a great way to scan the document for readability and pacing. You can often locate places where you could add or subtract a comma or a semi-colon. You could also have someone read the document for you; ideally, you will want to have someone with experience crafting a successful letter of intent read through the letter and provide suggestions for improving it.
College Letter of Intent Sample for St. Thomas University Bachelor of Education
Dear Members of the St. Thomas Selection Committee,
I am writing to express my interest in the Bachelor of Education Program at your institution. I believe that St. Thomas University's emphasis on a cross-disciplinary approach to teaching and learning is an innovative and important means of ensuring an inclusive educational environment for students of all ages and backgrounds. I also believe that having two field placement programs at different grade levels will allow me to practice core teaching concepts and theories learned in the classroom so I can become a strong teaching professional.
I earned my high school diploma from Westside High School. I was the valedictorian of my graduating class and the winner of the humanities award for demonstrated excellence in family studies, social science, and philosophy. I also graduated with honors. My career goal is to become a middle school educator; as I believe my two strongest subjects are philosophy and English, I think a role in which I specialize in only one of two subjects would suit my interests and strengths the most.
During my senior year of high school, I volunteered as a tutor with a local tutoring service. My primary duty was to grade tests and written compositions for Grade 2 math and English students. I have also tutored students at various levels ranging from Grade 1 to 12; subjects for older students included philosophy, math, science, and English. My supervisor, Jane Hart, was a teacher at a private school; as part of my training, she taught me about some of the teaching principles that I would need to succeed as a tutor and grader. One of these teaching principles was to use dialectic to allow students to figure out the right answers on their own, rather than being told or shown directly. I believe this is such a powerful strategy because it introduces students to a tool they can use to develop and practice their critical thinking skills and improve their answers in the future. This teaching principle, in my estimation, strongly resonates with St. Thomas's determination to create teachers that challenge and inspire their students.
To fulfill my community service hours, I took charge of a fundraising group, comprised of about twenty students from all grade levels at my high school. I was responsible for organizing events, hosting meetings, and brainstorming fundraising ideas. As one of the leaders of this group, one skill that I developed was public speaking. Not only was I in charge of speaking to the students in the fundraising group, I also occasionally did speeches in front of the school for recruitment and presentations demonstrating our efforts. This experience taught me that it takes more than just confidence to stand up in front of a crowd; you must also captivate them. I learned early on that if I was going to recruit more members, I would have to get better at engaging with the audience. One method I used to get my audience's attention was to have them participate in a quiz or game that demonstrated the purpose of the presentation. This allowed me to engage with them and hold their attention for longer.
I've also learned a lot about what it takes to become a strong educator through my experience as someone who needed extra help in one of my Grade 10 classes. I was having trouble grasping the concept of factoring and graphing the quadratic equation, so I asked my teacher to occasionally spend some time after class to help me practice. After I had attempted a variety of questions and still had trouble understanding what to do, the teacher decided to explain by going back to an earlier concept that we covered at the start of the class. What I discovered was that I needed to refamiliarize myself with an earlier concept to revise my understanding of the concept I was having difficulty grasping. This was an important realization for me as I continued volunteering at my local tutoring facility where I was teaching students with a variety of strengths and weaknesses in different subjects. Oftentimes, going back to more basic concepts was the most effective course of action.
My experience working as a tutor and volunteering with a fundraising group at my high school has taught me a great deal about how to inspire and motivate students. I now understand that teaching and learning is not a linear process; rather, it requires an adaptable and compassionate framework to be effective. I would be honored to join your school and continue to build these skills as I pursue my goal of becoming a middle school teacher.
I am eager and ready to learn. Thank you for your time and consideration, and for giving me the opportunity to become a member of your community.
Jude Gardner
Dear Members of the University of British Columbia Admissions Committee,
I am writing to inform you of my interest in the Master of Psychology program at the University of British Columbia. I have submitted my application with the necessary documentation.
I very much support the school's recent strategic aim of developing a stronger campus community by installing the Psychology Students' Association (PSA). I am convinced that an effective non-academic outlet for productive discourse in the field of psychology will provide a more enriching learning experience; I also believe that providing students with a means of self-advocacy will empower us to collaborate and create better research opportunities for psychology students.
I currently hold a Bachelor of Science in Psychology from X University. I graduated with a cumulative GPA of 3.80, and I was on the Dean's list and honor roll for eight consecutive semesters. I was also a member of the Undergraduate Student Association for Psychology and an active volunteer at the school's outreach center for domestic abuse survivors.
I've been a keen observer of human behavior since I was a kid; my mother was a social worker, and I was often brought along on her various community service projects. There was one particular instance where we were meeting some members of the homeless community who were being welcomed into a newly built shelter my mother's organization helped fund. I was twelve at the time; my mother explained to me that many of the homeless individuals she knew in the program were either currently suffering from addiction or were at some point during their lives but had recovered. This was the moment I began to think about the flexibility of the human mind, as well as the accessibility of mental health programs for marginalized individuals.
Interested in some college application tips? This video is for you:
When I wasn't studying or contributing to student groups, I was participating in research projects with my psychology professors. I was a member of the Psychology Research Experience Program for the last two years of my undergraduate studies; I worked on two significant projects that influenced my decision to pursue research in a similar field in graduate school. The first project was an investigation of the disparate nature of implicit vs explicit attitudes. We used the implicit association test (IAT) to evaluate implicit bias scores and self-reports for explicit attitudes. The results revealed interesting differences between behavior and overt beliefs and values; in my future research, I would like to explore this distinction further and work on refining more accurate measures of this difference. The second project studied the effects of diverse leadership and the perception of representation in media. Both projects align with recent research directions at the University of British Columbia; the wide range of faculty members express research interests in behavioral neuroscience, health, and other subjects. I share the faculty's determination to understand the relationship between human perception and health outcomes for different groups. To learn from, and possibly pursue research, with such a well-rounded group, is an opportunity I would be incredibly grateful for.
Moreover, exploring social learning categories and the manifestation of subconscious feelings through complex behavior is an exciting prospect offered by your program. Some of the electives include courses that pertain to my particular research interests: culture and identity, gender, and health. I believe that a strong foundation in statistics is also important, which is why I am thrilled about pursuing advanced learning in multivariate statistical analysis, in addition to other analytical methods.
In addition to my demonstrated interest in human perception, my experience as a human resource worker has enabled me to learn a great deal about human behavior. I know that there is still a lot more I can learn; after I graduate, I hope to work as a project officer for mental health and addictions to improve health outcomes in society through social service initiatives. I believe my background in human resources and my passion for improving society through a deeper understanding of human psychology has prepared me for your program.
I am ready to continue my education to pursue my goal of working with government bodies to provide better access to mental health resources. Thank you for taking the time to review my application; I hope to have the opportunity to become a member of your outstanding community.
Priti Teegan
We hope these guidelines and examples give you a good idea of how to approach a college letter of intent for either undergraduate or graduate studies. Of course, any other documents you are required to provide must also be well written and include all the necessary information to reflect your qualities and why you are a strong candidate for your chosen program; consider using a college advisor to help with the rest of your application.
A college letter of intent is a document you send as part of your application to some university programs. Your statement should include why you think you're a strong candidate for the program based on your background, research interests, and what the program and school offer.
Not all schools will require a letter of intent, but some, particularly for graduate or post-graduate programs, will. Visit the website of the school to which you're applying to find out about the admissions requirements.
A letter of intent is typically more detailed and focused on your background and the program. A personal statement is an essay you write to introduce yourself and justify your interest in the program.
Typically, a letter of intent should be between 400 and 800 words, or 1 to 2 pages. The font size should be 12, Times New Roman. Content formatting requirements vary by school, so check the admissions page for the school you're applying to.
You should have an introduction, main body, and conclusion. Your introduction can include a brief overview of your background and the purpose of the letter; the main body should be a detailed account of what appeals to you about the program using information about their research interests and yours; the conclusion should reinforce your determination to enroll in the program.
You should research the school and program; find out what appeals to you about the curriculum and brainstorm ideas on how you can connect your background with what they offer.
Consult the faculty pages of the relevant department to determine what their research interests are. You can also find the school's most recent publications in their school-specific journal if they have one.
You should create an outline to minimize edits; once you have the first draft, read through the document for grammar and content consistency. You can also ask a qualified professional from college essay review services to revise your letter and provide suggestions.
Want more free tips? Subscribe to our channels for more free and useful content!
Apple Podcasts
Have a question? Ask our admissions experts below and we'll answer your questions!
Anything we didn't cover? Have a question? Ask below or share your comments!
Recommended Articles
The Problem with Pre-Med Forums
UCAS Personal Statement Examples for
Medical Schools in The UK in
Medical Schools in Arkansas in
Get Started Now
Talk to one of our admissions experts
Our site uses cookies. By using our website, you agree with our cookie policy .
FREE Training Webinar:
How to make your college applications stand out, (and avoid the top 5 mistakes that get most rejected).
How To E-D-U
How to write a letter of intent to college.
Letters of intent aren't required by every college, but can help you get into your first choice school. There are actually three main types of letters of intent, so don't be confused about what to write. First, there is a letter of intent that is written and sent by athletic students who've been offered scholarships at certain schools. This kind of letter of intent is more like a binding contract through the NCAA, which ties the student to his or her school of choice. With this kind of letter of intent, you don't have to worry about wowing anyone; you've already been selected to be a student at the school, as long as you say yes.
Writing one of the other two types of letters can be a bit nerve-wracking, however. With an undergraduate letter of intent, you're sending a brief message that says you're interested in the school. It is kind of like an introduction of yourself before you send in your application. Yes, admissions offices do keep these letters on file, so it can make or break you when it comes time for them to make a decision. Grad school letters of intent are more intense, however. Usually sent in with your application, this letter serves as more of an application essay, highlighting why you want to attend their school and what you can bring to the table as a student. Grad schools that are interested in you will ask for an interview in most cases, but your letter of intent helps you get your foot in the door. Your college search and application process will be difficult, so here are some tips for writing the letter of intent:
Emphasize what you can bring to the campus. Don't boast, but talk about you achievements, your talents, and what you plan to do in your time at the college. You want to let the admissions committee know that you'll be an asset to their program.
Start with the most important information. If you've had major life achievements or received awards that fit into the scope of your future education well, mention those near the beginning of your letter so they don't get lost in the shuffle.
Address the letter correctly. If it doesn't get to the right person through the mail, it might never make its way to the hands of the people who could accept you. If you aren't sure where to send the letter, call the college and ask to speak to the director or dean of admissions.
Stand out from the crowd. You don't want your letter of intent to be strange or funny, but you do want to have that "something special" that makes you memorable.
Explain why you want to be a part of the program. Why are you applying to this school? Convey your passion for acceptance to this program, but be careful not to sound like you're sucking up too much!
These tips can be used whether you're writing a letter for grad school or an undergraduate program. In either case, stick to one page and don't forget to proofread! You can find more letter of intent tips from the University of New Mexico and Custom Papers.
Subscribe to RSS
Follow us on Twitter
Subscribe to Email
How-To Guides
Applying to College
College Facts
Financial Aid / Paying for College
Online Education
SAT / ACT / College Prep
Student Tips
How to Write a Letter of Intent for College
How to Write a Letter of Intent: Definition
A letter of intent (also known as a cover letter or letter of interest) is a letter written to show your strength and qualifications for a certain position. A letter of intent is simply a letter that expresses your intention to do an activity, whether it is taking out a business loan, applying for a scholarship, or a job purpose. The reader of the letter will make an opinion based on your use of vocabulary to make your point and sell yourself. In some colleges and universities, a letter of intent is an important part of the admission process and may be the first thing the committee members read.
How to Make a Letter of Intent: What's So Special
Picking a desirable program and university is a hard task. Many students attentively learn the program, talk with students, visit university open day and walk through the campus. If you are a person who needs to be entirely confident in taking a decision, such actions are very important. You need to be sure that the university will be worth the money and time. When you eventually find the best one, writing a letter of intent will be the right decision. Such letters are an additional point for getting you on the course. A letter of interest gives you a possibility to demonstrate that you have already prepared for college life and that the program ideally fits your future goals.
Why is writing a letter of intent a good idea? A resume reports your academic experience and professional skills. It tells the reader what, when, and where. The letter of intent gives the answer to why you think that your experience and skills are relevant to the chosen college program. It spreads the light on your dedication to the chosen specialization, what motives you have to join the rows of students, and how the program meets your future life perspective.
In this guide we will tell you how to write a letter of intent for university. If you need to know how to write a letter of interest for a job, we recommend you to read another guide on our website.
How to Start a Letter of Intent
If you want to write a good letter of intent, you will need to prepare for writing it. This will give you enough background for creating the first draft.
1. Read the requirements attentively.
Each academic institution has requirements for the admission process. Define the deadline, the list of required documents, and questions that should be addressed in the letter. If you can't find details about the letter of intent, you may find information that may be helpful. It is important to note that some colleges don't recommend to send letters that are not in the list of required documents.
2. Analyze the college program.
Collect as much information about the college as you can. Find out the mission and goals of the college. Look through the college website and browse the internet for additional information. For example, you may find a list of interesting subjects that will be in the desired undergraduate program. Think about what qualities a student should possess to deserve a place in this particular college.
3. Compose a list of qualities and skills you have obtained to date.
Think what experience will be helpful during your college life. The admission committee is searching for motivated and realistic students who will easily fit the college community. Think what arguments will convince the reader to get you into the program. Why do you wish to enroll in this particular program? What research have you already done? Why do you think that the program is the best match for you? How does the program relate to your career goals?
4. Look through available examples of the letters of intent.
To inspire yourself for writing, review sample letters of intent available on the internet. Think about how you can incorporate powerful phrases in your own letter. Make a list of words and phrases that you can use while writing.
How to Format a Letter of Intent: Writing the First Draft
The letter of intent has a typical structure: salutation, introduction, main body, closing, and signature. Currently, most colleges require electronic format for documents. So, there is no need to write a header as it was required in mail letters.
1. Write the salutation.
The best way to establish the first contact is addressing the letter personally. You can contact the admission office if you wish to know to whom you need to address the letter. It will look like this: "Dear Ms. White". If for some reason you are unable to find out the person's name, you can write "Dear Admission Committee Member" in the salutation.
2. Start the letter by introducing yourself.
Briefly tell why you are writing this letter and tell what kind of academic activity you do now. Indicate what program/internship/grant program/etc. you wish to join. Grab the reader's attention with interesting details, as the admission committee will look through hundreds of similar letters and admission forms. Be specific and get to the essence of the letter at the very beginning. Use the following phrases:
I am excited to submit this letter of intent for the [program] …
Please find enclosed my academic resume …
I am a current student in …
I would like to bring to your kind attention …
3. Write the body paragraph(s).
Depending on the purpose of your letter of intent, you need to choose the right points to describe in your letter. In this section you need to persuade the committee member that you have the right skills and knowledge for the desired program. Typically, there are from two to four body paragraphs.
You may be successful in certain subjects, participate in school programs, attend extracurricular activities, etc. What have you learned? Mention only the experience and skills relevant to the program. Your basketball successes will help you get an athletic scholarship, but it won't help if you are applying for a genetics major.
Mention how you work in a group of students and whether you have work experience. Also, it is worth mentioning why the program is worth your attention. Why do you love this particular program? Do you like their structured program or future opportunities? For example, if you are writing a letter of intent for internship, you will need to focus on your experience connected with the company's activities and list related research you have already conducted in this sphere.
Useful phrases for this paragraph:
I hope someday my enthusiasm and knowledge can contribute to …
I cannot think a better way of gaining knowledge …
While I believe that my experience I have obtained during …
4. Write the closing.
Write kind words thanking the reader for their time and attention to your letter. You can ask the reader for a specific action: request an interview or to contact you for more information. For example: "I would appreciate if you would contact me for additional details at 123-456-456 or via email at [email protected]" Also, you may need to mention the list of the documents attached.
After the last sentence, write the closing:
– Regards, – Thomas Red – Sincerely, – Virginia Blue
Write contact details in your signature if you haven't mentioned it above.
How to End a Letter of Intent: Finalizing the Letter of Intent
Proofread the letter.
Print the first draft of the letter and make sure that it corresponds with all the requirements. The letter should have a strong introduction, clear structure, and polite closing. Be sure that your letter of intent reads easily, clearly, and every sentence makes sense. Find out whether you have applied the right format and the text is mistake free. Keep in mind that even one spelling mistake may ruin even the most powerful letter of intent for scholarship.
Send the letter.
Make sure that you have chosen the right format of the document. Some letters should be saved in the .pdf or .doc formats and attached to the list of documents, while others should be sent via email.
In the following sample you can see how a finished letter should look. Look how the author has organized the paragraphs and presented key information. Pay attention to the tips highlighted in the picture. Our author has commented on the letter and pointed out necessary information that you should pay attention to. This sample should give you a few ideas for a good start.
Click on the picture to view it in the full size.
Tips How to Write a Letter of Intent for College
The letter should be brief and highly concentrated with information. You need to put all necessary points about yourself within one page.
Show enthusiasm. The aim of this letter is to persuade the reader that you are the ideal candidate for the college program. Use powerful words: thrilled, excited, proud, looking forward, etc.
The letter of intent should be written using a formal tone. Make sure that the letter looks professional: clear structure, signature, and an absence of mistakes.
Add any information about your professional skills that you have obtained from extracurricular activities, volunteering, part-time jobs, courses, etc.
If you are writing a letter of intent for a grant, make sure that you have spelled the name of the organization correctly.
Don't repeat the information from your CV. A letter of intent is a great way to clarify information about your candidacy and explain some gaps or weaknesses.
Point out that the program is challenging, and provide an example of how you can successfully overcome challenges in real life.
Leave enough time for writing. It may happen that you won't be able to create a good letter of intent on the first try.
Don't neglect the requirements. Sometimes, a letter of intent may work against you. Always make sure that your letter corresponds to the college's requirements before sending.
Don't use any specific words or jargon just to show your knowledge. Try to do a letter that is easy to read and understand.
Make the letter personal. This means that you need to consider the peculiarities of the chosen program. Avoid generalizations. If you are writing a letter of intent for a position, you need to show how your skills will help the company.
How to Write a Letter of Intent for a Grant
Students who have no money to pay for the program or need extra funds for conducting a particular research can apply to corporations and organizations that provide grants. The structure and principles that we have disclosed earlier can be easily applied for the letter of intent for funding. However, keep in mind the following:
Follow the requirements and attach all required documents to the letter.
The letter should be written with utmost sincerity.
Describe the situation you have faced and briefly state what you need to do (e.g. you want to enroll certain program, but your family has no money). Tell a personal story.
Tell what objectives you want to meet. If your future career or activity will be connected with human lives or with the company's activity, don't forget to mention it.
Explain how you will report the outcome (this is especially needed for certain researches and projects).
Point out the deadline (e.g. you need to pay for a college program by a certain date).
Mention the exact number of costs you need and provide supporting evidence. If you are asking for funding for your project, you may need to provide a realistic and relevant budget.
If the grant doesn't cover the full sum of money, you need to explain other financial sources that you are going to use. Usually, companies can fund only a part of the needed money.
Be brief and get to the point quickly. People that give money usually have no time for reading long stories.
Remember, a successful letter of intent may become the key to the desired program, internship, or position. If you will write the letter keeping all of our steps and tips in mind, we believe that you will easily write a letter of intent for school, scholarship, business, and more. Good luck!
University Letter of Intent Sample
Retirement Farewell Speech Example
Farewell Speech Example
Business Owner Farewell Speech Sample
Receiving a Twenty Year Service Award
Princeton Graduation Speech
Never Giving up on a Dream
Medical Student Graduation Speech
Semi-formal
Tribute Presentation Sample
Greenpeace Organization
Treatments of Autism Spectrum Disorder
Marketing Manager Speech Sample
Demographic Policy and Abortion in China
Causes of Teenage Drug Addiction
Positive Effects of Classical Music
Developing of Professional Skills of the Employees
College Psychologist Speech
How to Plan an International Trip
Demonstrating a Marketing Plan for New Product Line
Destructive Effects of GMO on Children
Child Adoption Speech
Become a Volunteer
Why Videos Go Viral
Party Planning for Children's Birthday Parties
Modern Relationship Problems Presentation Sample
The Advantages of Jogging
Let's Become Vegetarians
Killing Routines
Fiction review
Non-fiction review, creative review, business letters, academic letters, personal letters, essay writing, business writing, creative writing, research papers, writing tips, give your grades a boost.
Original papers by high quality experts
Free preview and unlimited revisions
Flexible prices
Essay Writers
How It Works
Prices & Discounts
Writing a Letter of Intent for College: 9 Best Practices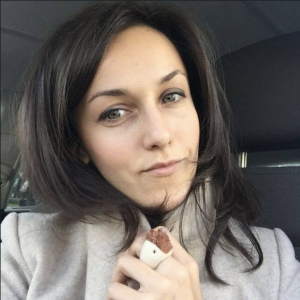 Table of contents
The admissions committee of your desired colleges are very busy people; they read and evaluate hundreds of applications every single day, bringing in students who will be a good fit for their institution.
Your application file and the letter of intent is the first thing they see about you as a potential applicant, and since they get a lot of letters to review, you should create yours in a way that convinces them to choose you.
Your letter needs to be informative and interesting , have a personal touch, and, most importantly, specify why you want to join this program and why you would be the perfect candidate.
In this article, we will tell you everything you need to know while writing a letter of intent for college.
Order Now: Custom-Written Letter of Intent for College
Why write a letter of intent for college.
A statement of purpose or an LOI (Letter of Intent) is a clear, brief, and focused essay that is submitted to college admissions as a part of the application process.
This letter establishes your educational and career background, helping the admission officers review if you are a worthy candidate for their college program.
It is in your best interest to submit a high-quality letter of intent that highlights and sells your skills and strength, both professionally and academically.
Your LOI is a very studied letter, so be as specific as possible about your intentions of joining this particular course in the institution of your choice, and don't neglect the college's guidelines and deadline submissions.
9 Best Practices for Writing a Solid Letter of Intent for College
So now, let's work your way into creating the most effective and quality letter of intent that will get you into the college and course of your choice.
1. Read the requirements carefully
Every academic institution has a unique set of requirements for its application process. More often than not, they require you to tailor your letter of intent according to their guidelines.
Note down the deadlines, the specific format to use, the list of required documents, and any questions or queries that should be addressed in the letter. Some of these requirements will have word limits; some will ask you to do an exercise or answer a simple question.
You might also need to submit a letter of recommendation so start preparing for it in advance.
2. Do your research
Find out all the information you can gather about your college.
Closely read through their goals and mission, years of service, their method of teaching, which the faculty is, extracurricular activities, etc. Browse through their college website or look up online for any additional information that you may require.
For example, you may find a list of courses for undergraduate programs that can be applied to or reading materials and course structure for each of the subjects. You could also note the duration of the program and read through reviews of the school alums to get a better understanding of your college program.
Your next step is to analyze and jot down what qualities you should possess to be a part of this particular college program and how you can add value to the institution.
3. Brainstorm your experiences
Write down all your major life achievements, recent experiences related to your desired field, or any awards that you have received.
Explain how your experiences of researching, project writing, and other personal knowledge and skills have strengthened your academic abilities and made you the skilled and professional person you are today. In the same way, showcase your qualifications and mastery of knowledge in your particular field and how you can overcome certain challenges or pressures.
It's a good idea to organize your experiences into these specific categories:
academic experiences;
job or internship experiences (if any);
volunteer experiences;
extracurricular experiences;
personal experiences.
It's important to write down experiences that are relevant to your selected course or college program.
4. Address it to the right person
Letters of intent are generally addressed to the educational institution, but it's advisable to find out if there is a specific person in the admissions committee you need to address or email the letter to.
Find out the name of the person and use the appropriate salutation ('Dear XYZ') while writing the letter of intent.
Remember: you need to opt for a formal tone and write professionally.
5. Emphasize what you can bring to the program
Think of what experiences will be influential and helpful during your college life.
The admissions committee is looking for students whose skills, qualifications, and achievements fit their college perfectly. So, you would want them to know why you are an asset to them.
Here's a useful video by Write Track Admissions that talks about how you can address your strengths and weaknesses while writing an essay for admissions.
Write about your talents, your accomplishments, what you plan to do with your time in college and what your goals are.
You can use your experiences to draw out skills relating to the program to show where and how you can be of value to them. Stand out amongst a large number of applicants. Remember to be truthful and authentic.
It's also a good practice to praise the institution you are applying to and give them reasons why you chose this college instead of their competitors.
6. Mention your goal
State what your plan is after you get a degree and graduate from this course. Explain and expand on some of your career goals that would get enhanced through the college program's specific courses.
The admissions committee is always looking for graduates or alumni who grow from their legacy, so make sure to clearly emphasize your achievements and accomplishments that would reflect greatly on the institution.
7. Be specific and clear
Unless specified by the institution, your letter of intent shouldn't be more than one page long.
So, make sure you state your points and arguments early on in the letter. Cite key examples and facts throughout your essay. Beating around the bush is unacceptable, so be direct.
Brainstorm why you are passionate about this field, what made you want to pursue this course, and what challenges did you face -- write these answers in the context of how they have motivated your academic choice and career.
8. Present evidence
Don't just say it; show it.
This is useful writing advice that applies to letters of intent too.
The proof or the evidence here refers to how you can show your admissions committee that you've met the university standards and are hoping to get approved.
For example, if you are applying for a business program in college and you're a senior in high school, explain how you've used business tactics and strategies in your projects and other academic settings.
Use a related personal experience in your letter, demonstrating to the admissions committee how you can excel in their course and college program.
Conclude the letter by thanking them for their time, adding your phone number, and stating that you would be happy to answer any questions they have if needed.
9. Revise and proofread
The final and most crucial step you must take before sending out your letter of intent to your desired college is to revise it multiple times and proofread it thoroughly. It is such an easy and important task that often gets neglected.
If you ignore proofreading your letter, there could be multiple spelling mistakes, grammatical errors, incoherent sentences, repetitive phrases, vague & un-cited examples, etc., that could instantly diminish your chances of getting into the college you want.
Avoid using specific words, slang, or jargon just to show off your knowledge. It is always advisable to use simple words that make your letter of intent smooth to read and easy to understand.
The letter of intent you submit is a make or break. No pressure .
It is the primary step in working towards your college goals. It demonstrates your learning abilities, your extracurricular activities , and your leadership skills and displays exactly why you should be the perfect fit to be a part of the college program.
It is a pivotal process that needs careful planning. Here's hoping our nine best practices for writing a letter of intent for colleges will help you excel in this and get you through the first stage of the admissions process.
If you're not confident about submitting a well-written letter of intent, Writers Per Hour is here to help. Our team of experts what goes into writing a letter of intent that stands out and gets candidates to the next stage.
All you have to do is provide us with the guidelines, and we'll put together a top-notch letter of intent for college.
Last edit at Dec 25 2022
Adela Belin
What does your service do?
We write original and plagiarism-free papers from scratch. Please take a look at how it works.
Do you have free essay samples?
Yes, we have free essay samples, and you can check them out here.
How much does it cost?
The price depends on several factors you can check our prices and discounts.
How to order my essay?
To start your order, please go here and fill out the form online.
Share this article
Sign up and get 20% off on a custom paper
By entering your email above you agree to receive our periodical marketing emails. We do not sell or share your personal information.
Thanks for the subscription!
You've just made a terrific decision. Please make sure to check your inbox for the discount code.
Paper Editing
IB ToK Essay
Pay to Write My Paper
Write My Thesis
Buy College Paper
Analysis Papers
Biology Papers
Ph.D Papers
IB Internal Assessment
Personal Statement
Write My Speech
Research Proposal
Write Me Assignment
Write my Book Report
Do My Powerpoint
Do My Research Paper
Write my Discussion Post
Write My Annotated Bibliography
Argumentative essay writers
Dissertation Writers
Pay to Do Term Paper
Extended essay writers
Fast essay writers
Write My Literature Review
Write My Essay
Homework Writers
Business Plan Writers
Creative Writers
MBA writers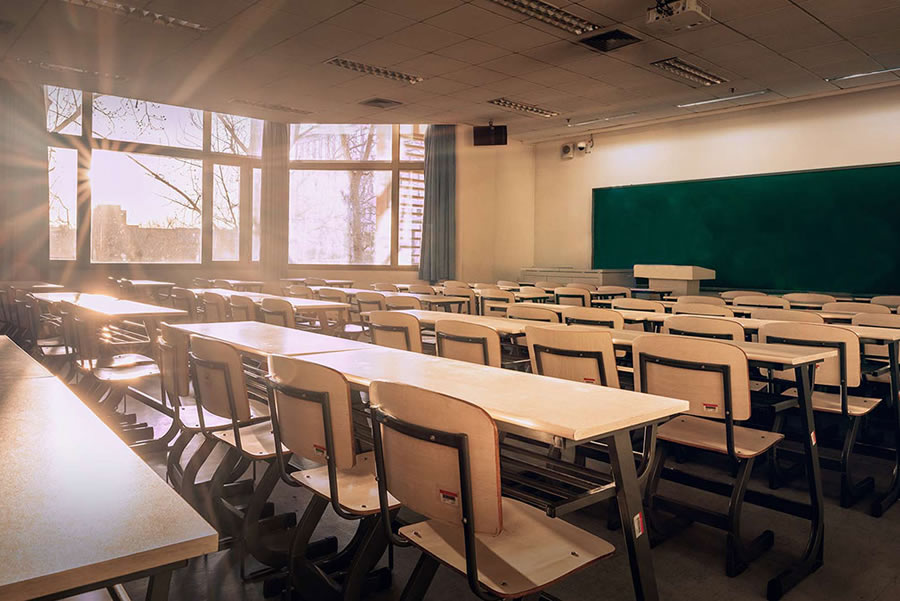 How to Write a Letter of Intent
A statement of purpose, also known as a letter of intent, or LOI, is a brief, focused essay submitted as part of your admission package to a school or university. The LOI establishes intent to enroll by informing Admissions of your educational and career background. The admissions department reviews the LOI, along with the other submitted materials, to assess whether a student is a worthy candidate for their school's graduate program.
It is in your best interest to deliver a high-quality LOI, one that highlights your best qualities, both academic and professional. Think of your LOI as a document that sells your strengths, your background and your drive. Consider the following tips as you begin to structure your letter of intent.
What value will you gain?
What are your short- and long-term goals?
How long does their program run?
What is their graduate rate?
Do alumni speak well of the program?
What makes you a solid candidate?
What skills and passions do you bring?
Why are you considering working toward this degree?
What do you plan to do with your earned degree?
What can you bring, academically and professionally, to the school's degree program?
What makes you stand out from the competition?
Use that feedback to revise your LOI until you have a solid final draft.
Have a fresh set of eyes review it for content, clarity and errors.
Finalize and send: Submit your LOI to the admissions department of the desired program.
A letter of intent is a serious and heavily-weighted piece of your admissions package. Unlike a college application essay, where your goal is to impress the admissions committee with your passion and your enthusiasm, a LOI is a more studied document, a sample of your productive, disciplined process. Be as specific as possible about why this particular program is the right one. Describe how your background led you to school as the next step, and how your background qualifies you for admittance. Pay attention to detail and adhere to the admission deadlines.
With some time and focus, you can make your LOI an effective piece of the package that not only highlights, but also sells, your academic and professional potential.

You may also like to read
When to Write a Letter of Support
Examples of How To Write a Letter of Support
Education Technology: Are Digital Badges Better Than Letter Grades?
How to Write a Great Recommendation Letter for a Student
How to Write a Case Study: The Basics
What to Include in a Cover Letter for Teaching Positions
Online MEd Programs
Online EdD Programs
Teaching License & Certification Information
be_ixf; php_sdk; php_sdk_1.4.26
https://resilienteducator.com/classroom-resources/how-to-write-a-letter-of-intent/
[email protected]

(206) 229-9904
Cupertino, CA

Our Philosophy
Our Results
Common Application
College Application Essay Editing
Extracurricular Planning
Academic Guidance
Summer Programs
Interview Preparation
Middle School
Pre-High School Consultation
Boarding School Admissions
College Admissions
Academic and Extracurricular Profile Evaluation
Senior Editor College Application Program
Summer Program Applications
Private Consulting Program
Transfer Admissions
UC Transfer Admissions
Ivy League Transfer Admissions
Graduate Admissions
Graduate School Admissions
MBA Admissions
Private Tutoring
SAT/ACT Tutoring
AP Exam Tutoring
Olympiad Training
Research Programs
Science Research Program
Humanities Competitions
Passion Project Program
Ad Hoc Consulting
Athletic Recruitment
College Acceptance Rates
National Universities Rankings
Liberal Arts Colleges Rankings
Public Schools Rankings
Transfer Acceptance Rates
Ivy League Acceptance Rates
Supplemental Essay Prompts

How to Write a Letter of Intent?
What is a letter of intent.
A letter of intent is a formal letter that expresses your intentions to do something, such as apply for an educational program or job or make a purchase.
The letter of intent demonstrates interest in the other party and conducts itself in a manner that is respectful and professional when dealing with them. It is a declaration of your intentions without constituting a binding agreement regarding the business arrangement.
The use of a letter of intent between companies enables the parties involved to define their relationships with one another as well as their plans for the future.
How to write a letter of intent?
In order to effectively write a letter of intent, there are fundamental steps that you need to take. In this letter, you should explain why you are interested in attending that particular school and why you would be a good fit there. It needs to have a formal tone while also being specific and direct.
Here are some detailed, step-by-step instructions on how to write a letter of intent:
1. Address the letter to either the Dean of Admissions or the Director of Admissions.
You will need to have a conversation with the individuals who are making the decisions. Carry out some research in order to discover the identity of the dean or director of admissions. When addressing your letter, make sure to use the appropriate titles and spellings. You should also include the interviewer on the cc line if you had a strong connection.
2. Begin by presenting yourself and then move on to the main topic.
Briefly introduce yourself in a sentence or two and then proceed to state your intent. Emphasize your reason for application and include your achievements and anything that will exhibit your qualifications.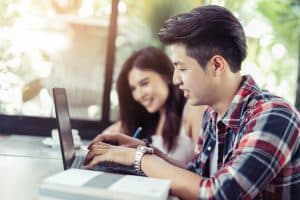 3. Provide an explanation as to why this particular institution is your top choice and why you would be a good fit there.
Please provide convincing arguments as to why you should attend this school rather than any other school. Include any interesting tidbits that came up during your interview. There is a possibility that certain aspects of the school would work really well with your personality or the way that you prefer to learn so you can explain that as well.
You could talk about the school's vision, mission, or certain emphasis, and how it resonates with you as a candidate for admission. In the end, you will need to explain what sets you apart from other candidates and why you are a good fit for their institution. Highlight some of your accomplishments that may set you apart from other applicants.
4. Inform them of any recent achievements that might not be included in their file, and thank them for their continued support.
Include any noteworthy updates that would not otherwise be included in your primary application, secondary application, or update letters. You could also talk about the things you have planned for the future. You might include things like a recent publication of your research, leadership endeavors, or achievements at your place of employment or volunteer work.
4. Make sure the letter is properly closed.
Provide a concluding statement that restates your interest in the topic. They deserve your gratitude, and you should let them know how much you're looking forward to the rest of the admissions process. Make sure to use a proper closing, such as sincerely or with warmest regards.
When it comes to contacting schools and writing letters of intent, you should approach the process with determination. It is acceptable and even helpful to write multiple letters of intent to the same school if you are extremely interested in attending that particular school. Sending out a letter once every month is a good rule of thumb to follow. Just make sure that each letter has its own personality and imparts useful information.
This letter can't be written like any other. It is helpful if you have any advocates, such as a premed advisor, professor, mentor, and more, who are willing to call the school or send a letter to the admissions office on your behalf. This can be done by calling or emailing the admissions office.
Tips for Writing a Letter of Intent
Now that you know how to write a letter of intent, you can use the following suggestions as guides to improve your writing:
Make sure to use the correct format
Make use of a format for business letters that includes the date the letter was written in addition to the contact information for both parties.
Include a subject line that is unambiguous
If you are going to send your letter via email, make sure to include a subject line that is clear and to the point, stating the reason for the letter.
Careful proofreading is required
Carefully reading the letter of intent will allow you to spot any typos or grammatical mistakes.
Use a professional greeting
Make an effort to send the letter to a specific individual, and when you do, make sure to greet them in a manner that is appropriate for the workplace. You can also start the letter with a general salutation such as "To whom it may concern" if the letter is going to be sent to more than one person.
Make use of short paragraphs
To increase the chances that the recipient will read your letter in its entirety, you should keep your letter brief and make use of short paragraphs.
Do some research before writing your letter of intent
This will allow you to have a better understanding of the institution's values and goals as well as the culture it promotes. This can help you get a better idea of the potential value you could add to the situation.
Use bullet points
If you want to highlight your qualifications or emphasize key points, consider using bullet points. You can find examples of these online. The recipient of the letter may scan it quickly, so including the information in bullet points will help draw attention to it and ensure that it isn't skipped over.
Keep your letter concise
The length of your letter of intent shouldn't go beyond one page at any point.
As you go over this guide on how to write a letter of intent, it will be much easier for you to create one. The admission process to the top universities is very challenging as the acceptance rates may be very low but with the right academic guidance , everything will be simpler for you.
Over the past decade, AdmissionSight has become an industry leader in helping students gain admission to selective institutions around the world. We have one of the best admissions records in the business, with 75% of our students gaining entry to elite institutions like Stanford, MIT, UChicago, and Caltech . The first consultation is free and can be scheduled right now if you're interested.
View all posts
Bullying in Schools: The Need for Awareness and Action
Is 32 a Good ACT Score?
How To Become A CEO At A Young Age?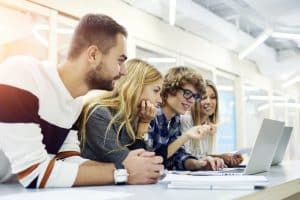 1510 SAT to ACT Score
1520 SAT to ACT Score
1530 SAT to ACT Score
1540 SAT to ACT Score
1550 SAT to ACT Score
1560 SAT to ACT Score
1570 SAT to ACT Score
1580 SAT to ACT Score
1590 SAT to ACT Score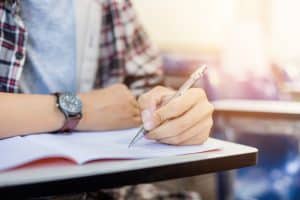 1600 SAT to ACT Score
The Importance of Soft Skills for High School Students
Is 31 a Good ACT Score?
MBTI Types: Choosing Your College Major and Career Path
A Closer Look At Our Lady Of The Lake University
The Personal Statement: The Holy Grail of College Admissions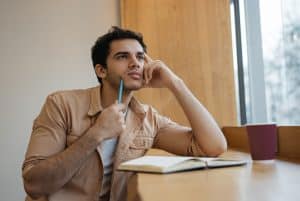 How Early Should You Prepare for College?
College Rejection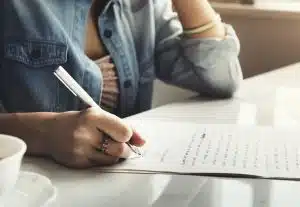 The Competitive Nature of College Admissions for Asian Americans
Why College Admissions Isn't Perfect
College Admissions Results Are In!
College Consultants Could Make A Difference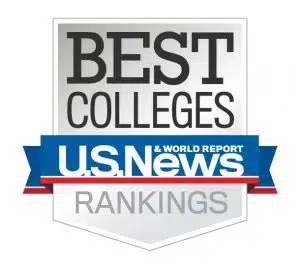 Featured in US News & World Report Best Colleges Publication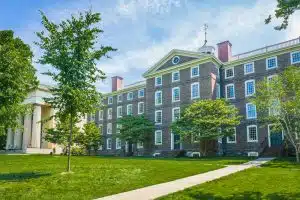 Ivy League Schools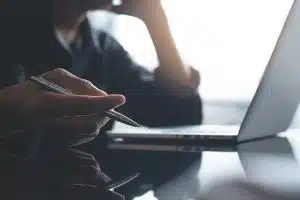 College Admissions Scandal and Higher Education
Us news rankings.
College Rankings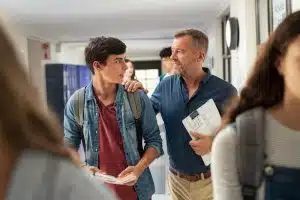 The College Application
The Modern Day 4.0 and 1600 SAT Score Student Is No Longer Impressive
Leave a comment cancel reply.
Your email address will not be published. Required fields are marked *
Save my name, email, and website in this browser for the next time I comment.
Recent Articles
Bullying in Schools: The Need...
Is 32 a Good ACT...
How To Become A CEO...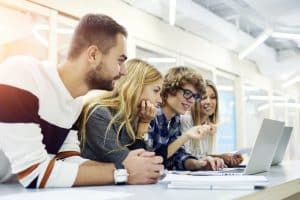 Sign up now to receive insights on how to navigate the college admissions process.

Admissions Counseling
Academic & Extracurricular Profile Evaluation
SAT/SAT Subject Tests Tutoring
Extracurricular Activities
Essay Editing
National Rankings
Copyright © AdmissionSight 2022
Privacy Policy - Terms and Conditions
How to Write a Letter of Intent for Grad School
Sample Letter of Intent for Graduate School
A letter of intent graduate school, sometimes called a statement of intent for grad school, sets the tone for  your application . As such, you want to ensure you cover all the bases, from formatting to content. Get started with our sample letter of intent grad school.
CAN YOU GET YOUR STATEMENT OF PURPOSE PROFESSIONALLY EDITED? Absolutely! Having an effective statement of purpose that reflects your abilities and personality may assist you in the graduate school admissions process!
What Is a Graduate School Letter of Intent?
A letter of intent for masters program includes basic information about the student and notes the student's goal to enroll in a specific graduate program. Students may include information about why they believe they are a great fit for the program and formally ask for acceptance into it.
First, the basics. A letter of intent masters program is, in essence, a cover letter for your application. It's a formal letter that focuses on who you are. It includes why you're applying to that particular Master's  or  Doctoral  program. Lastly, why that program should consider your application. However, there might be a few different ways to do this. You might focus your letter on specific achievements related to your application and goals. Another option is to write in a more personal way. Show them who you are and why you are committed to grad school. Whichever option you choose, it's important to pay close attention to the style and mechanics of effective letter writing.
Letter of Intent Sample Graduate School Template
A letter of intent template may be helpful to you. A letter of intent does not have to be very long or complicated. Keep it simple and to the point. Include any information the college or university requested in a letter of intent if provided. You may see an example below to use as a template.
Choose the student loan that's right for you. Whether you're an undergraduate or graduate Sallie Mae has options to meet your specific needs.
An ideal solution for students who still need money for college after using grants, scholarships and federal student loans.
Request Info!
The header should contain each of the following elements, separated by a line break.
The sender's full name, address, and contact information (phone and/or email)
The date the letter is being sent
The recipient's name and address. (Note: It's a good idea to personalize this as much as possible. If you can find out the name of the primary decision-maker who will be reading your application contents, address the letter to that person, unless instructed otherwise. If you can't find this information, something more general like "Graduate Selection Committee" could be used instead.)
How Do You Write a Letter of Intent for School?
A letter of intent for graduate school typically offers a few short paragraphs explaining what the student's goals are for enrolling in the program. It may outline the program application and discuss why the student is a great fit for the program.
Sample Letter of Intent for Graduate School:
If you've ever written a business cover letter, the following information might seem a little familiar. That's because the mechanics of writing a letter of interest are quite similar. In essence, a formal letter is comprised of a header, a salutation, the body, and the closing. Each of these needs to be present in your letter of intent and typically confined to a single printed page. Length requirements may vary, though, so make sure you're familiar with the application requirements when you write.
The header should contain each of the following elements, separated by a line break.
The sender's full name, address, and contact information (phone and/or email)
The date the letter is being sent
The recipient's name and address. (Note: It's a great idea to personalize this as much as possible. If you can find out the name of the primary decision-maker who may be reading your application contents, address the letter to that person unless instructed otherwise. If you are unable to find this information, something more general like "Graduate Selection Committee" could be used instead.)
Ms. Alice Henry 432 Bridge Street Here, PA 00555 Tel: 555-555-5555
March 3, 2017
Scholars State Graduate Program Director Placetown, GA 00011
How to Write Letter of Intent for Grad School?
The body of your letter of intent is where you could introduce yourself to the application committee and make your case for acceptance. You might take a few different approaches here, depending on your purpose in writing a letter of intent. While this could vary widely, much of the time, it may alternate between two specific goals.
Guiding the reader's attention to specific elements of the application packet (i.e., certain accomplishments, experience, etc.)
Personalizing the application, by giving the reader a more holistic view of who the applicant is and why they're applying
Which one is appropriate for you depends, in many ways, on your background and the rest of your application. For example, if you're applying with a stellar GPA, an impressive resume, and high test scores, you might not need that element of personalization to set you apart. Instead, it might be a great idea to emphasize your impressive achievements.
In this case, the organization of your letter of intent body may be fairly straightforward, taking a note from business-oriented cover letters. For example, you might dedicate the first paragraph to the opportunity you're pursuing. The second might be about your relevant skills and how you've demonstrated them. You could then end with your educational or career background related to your application.
But what if your CV is a little more average, or if you have struggled in the past with a  low GPA  or personal issues? Then an alternate approach, like your personal story, might be a solid tactic. By giving an identity and context to your application, you could draw attention to who you are and your passion for your field.
In this case, how you organize the letter may vary widely, depending on what you're trying to say and the story you have to tell. Often this could be chronological. But it might be a great idea to put some thought into how you're planning to organize your letter. Then look back at your draft to make sure that strategy works.
Letter of Intent Sample for School
The following is an example letter of intent for graduate school written by fictional school applicants. While your letter of interest should be entirely unique, this example may give you a few ideas to start. You may also use it as a letter of intent template to ensure you are following the correct format.
This writer chose to take a more personal approach with their content. So instead of organizing the paragraphs based on the type of achievement, they did it chronologically, telling the story behind why they want to study in that program.
Start your letter of intent with a clean header
Mr. Robert Smith 5 Main Street Anytown, ID 00555 Tel: 555-555-5555
February 11, 2017
University of Education Graduate Program Director Collegetown, MS 00055
Pay attention to your greeting
Attn: Graduate Selection Committee. — It is better if you have a name here. If you are not sure go general.
Be specific on the program application
I am applying to your master's program in elementary education for the Fall 2021 semester. After earning my undergraduate degree program in elementary education from Teachers University, I worked for seven years as a fourth grade teacher at ABC Elementary School in Anytown, Idaho.
Discuss why you are a good fit for their program
I have wanted to be a teacher since third grade, inspired by my experience with my own teacher. As a student, I struggled to understand multiplication. I remember feeling frustrated, helpless, and sad. My teacher recognized my problem and spent months tutoring me in the subject after school. It took a lot of time and a great deal of patience on her part! But one day, it just clicked. Suddenly, I understood what I was doing. The joy and pride I felt was unmatched by any other moment in my past nine years.
I learned much more than multiplication during our study sessions. My teacher taught me to believe in myself. She taught me about the value of hard work. I also learned the joy one experiences when helping others. Even at nine, I knew I wanted to share those lessons. For the past seven years, I have been fortunate enough to do so with great success. Last year, I was selected from a pool of thirty teachers as the school's "Most Liked Teacher," an award conferred by student opinion.
Close with why they are a good fit for you
I have chosen to apply to the University of Education to pursue a master's degree program in elementary education because I am passionate about building upon the success and fulfillment I have already experienced as a teacher. My academic and career goals include exploring cutting-edge teaching techniques. Coupled with integrating the technology within my classroom. The University of Education's reputation for excellence in developing new teaching technologies is the catalyst for my decision to attend graduate school in the first case. I am particularly interested in pursuing the New Teaching Models track, and I'm considering writing a thesis on the topic.
Thank you for your considering my application. It would be an honor to continue my studies and pursue my passion at the University of Education.
Sincerely,
Robert Smith
Some Tips & Takeaways for Your Grad School Letter of Intent
Hopefully the above sample letter of intent for graduate school helped you gain a clearer picture of what you need to write. Here are some additional tips for writing your letter of intent.
Review. Once you've finished, carefully review your draft for spelling errors, typos, grammar, and punctuation.
Finish the required information. It's important to ensure you have all the correct information that was requested.
Check the details. Easy-to-miss details, like the wrong name of the recipient or school, could damage your chances of consideration. Check that these are correct and that your main body content stays on message. Finally, organize your letter content in a logical way for a reader.
Your letter of intent could be your first impression on the application committee. Follow these guidelines and use a sample letter of intent to make that impression count.
Looking for information on Personal Statements? Try  How to Write a Personal Statement  and  Personal Statement Examples .
Are There Grad Schools That Don't Require Letters of Intent?
Absolutely! One way of dealing with the headache of writing a letter of intent is to avoid them completely! It is free to request school information on GradSchools.com Simply pick multiple colleges to send you information to once you fill out the form. Not to mention, having several schools competing for you gives you options.
This is an offer for educational opportunities that may lead to employment and not an offer for nor a guarantee of employment. Students should consult with a representative from the school they select to learn more about career opportunities in that field. Program outcomes vary according to each institution's specific program curriculum.
Do All Schools Require a Letter of Intent?
Some graduate schools may not require a letter of intent. If they do require one, it may be listed on their graduate application website or application itself.
Share this article
Find Student Loans
Take advantage of some of the nation's most affordable tuition rates, while earning a degree from a private, nonprofit, NEASC accredited university
Qualified students with 2.5 GPA and up may receive up to $20K in grants & scholarships
Multiple term start dates throughout the year. 24/7 online classroom access.
Popular Online Programs
Business Administration, Psychology, Information Technology, Human Services…
Sponsored meaning explained.
EducationDynamics receives compensation for the featured schools on our website (see "Sponsored Schools" or "Sponsored Listings" or "Sponsored Results" or "Featured Schools'). So what does this mean for you?
Compensation may impact where the Sponsored Schools appear on our websites, including whether they appear as a match through our education matching services tool, the order in which they appear in a listing, and/or their ranking. Our websites do not provide, nor are they intended to provide, a comprehensive list of all schools (a) in the United States, (b) located in a specific geographic area or (c) that offer a particular program of study. By providing information or agreeing to be contacted by a Sponsored School, you are in no way obligated to apply to or enroll with the school.
Your trust is our priority. We at EducationDynamics believe you should make decisions about your education with confidence. That's why EducationDynamics is also proud to offer free information on its websites, which has been used by millions of prospective students to explore their education goals and interests.
15,000+ students realised their study abroad dream with us. Take the first step today
Meet top uk universities from the comfort of your home, here's your new year gift, one app for all your, study abroad needs, start your journey, track your progress, grow with the community and so much more.
Verification Code
An OTP has been sent to your registered mobile no. Please verify
Thanks for your comment !
Our team will review it before it's shown to our readers.
Certificates and Other Documents /
LOI (Letter of Intent): Meaning, Template, and Samples
Majorly used in business transactions, a Letter of Intent (LOI) is a document that declares the preliminary commitment to do something, such as applying for an educational course, business deal, or a job. The LOI is written in the form of a letter and comprises of signature of the writer. All those students, willing to draft a Letter of Intent for their dream school or university must know the correct way of drafting it. Here is a blog that aims to guide you with tips and tricks, format and samples of the letter.
This Blog Includes:
What is an loi, importance of a loi, tips to write a perfect loi , letter of intent (loi) template, loi sample 2, loi sample 3.
Say, you're browsing through a website and come across a job or business that you might be interested in. You are planning to send a letter where you express your desire to work or do business. As in the name, a Letter of Intent (LOI) is an expression of interest to an employer for being regarded for an opening they have to offer. A letter of intent can also be offered to organizations that do not have openings for a particular job. It includes a 3–4 paragraph description of why you are fit for the job. The letter starts with a hook followed by examples of your achievements and interests.
Often, companies and institutes face difficulty to hire a fitting person for a specific vacancy. A letter of intent alerts the hiring managers and employers with details about your qualifications and skills to be considered for a suitable position. Also, some companies might have multiple job openings and a letter of intent helps to shortlist candidates who the organisation sees fit and can be considered for the next round. Based on the qualifications, experience and skills one states in the LOI, recruiters may find a job position for you that wasn't available or planned earlier. Unlike established firms, startups and non-profit organisations often favour a letter of intent. If a company asks you to submit a letter of intent, it could be that the company is new and looking for candidates to expand and introduce newer positions.
Being an essential part of your application for overseas education, it is important to put your best foot forward through the letter and convey the right thoughts. While drafting your LOI, do not target to keep in mind these essential tips and tricks.
Stick to the format : It is important that your letter is laid out correctly. This makes it easier for the reader to know your strenths, achivements, etc. in a glance.
Do your Research : Make sure you research thoroughly about the company you are applying for. It shows dedication and can also impress the reader. Know the comany's mission statement, website and fundamental services.
Have a powerful start . Hook the reader in the beginning for better impact.
Add atleast 3 Reasons stating why you are fit for the position. Use numbers and add the best reasons that are relevant to the job.
Avoid exaggeration and try to keep the entire letter crisp and to-the-point.
Always proofread your letter or get it examined by a professionals.
Like the other formal documents, LOI also has a prescribed format to follow. Regardless of the intention of your letter, the format of it remains the same. Have a look at the format mentioned below-
LOI Sample 1
Hopefully, this blog on Letter of Intent (LOI) has helped you in drafting your own letter. Get your documents like LOR , SOP , Motivation Letter , etc drafted by our experts at Leverage Edu and pave your way into your dream university. 
Team Leverage Edu
Leave a Reply Cancel reply
Save my name, email, and website in this browser for the next time I comment.
Contact no. *
How would you describe this article ?
Please rate this article
We would like to hear more.
Have something on your mind?
Connect With Us
15,000+ students realised their study abroad dream with us. take the first step today..
Resend OTP in
Need help with?
Study abroad.
UK, Canada, US & More
IELTS, GRE, GMAT & More
Scholarship, Loans & Forex
Country Preference
New Zealand
Which English test are you planning to take?
Which academic test are you planning to take.
Not Sure yet
When are you planning to take the exam?
Already booked my exam slot
Within 2 Months
Want to learn about the test
Which Degree do you wish to pursue?
When do you want to start studying abroad.
January 2023
September 2023
January 2024
What is your budget to study abroad?
Make your study abroad dream a reality in January 2022 with
India's Biggest Virtual University Fair
Essex Direct Admission Day
Why attend .
Don't Miss Out
Food & Dining
Coronavirus
Real Estate
Seattle History
PNW Politics
How to Write a Letter of Intent for an Undergraduate College
College & Higher Education
Related Articles
Sample personal statement for undergraduate school, how to develop and write a paragraph, what are the essential parts of a college essay.
Creative Titles for a Personal Narrative
How to Write an Essay for Doctorate Admissions
Colleges and universities often require students to submit a letter of intent before or during the application process. The letter is addressed to the school and usually no longer than a page in length. The tone, format and content of the letter should convey that you are an excellent candidate for the school to which you are applying.
Before writing the letter, determine where the letter is going. Spend some time researching various colleges to select the ones to which you want to apply. You can include relevant aspects of your research in the letter to show the readers you are familiar with what the school offers. Concordia University suggests researching how long the school's program runs, their graduate rate and whether alumni speak well of the program when deciding which schools to apply to. Other aspects of a college you can research include specific faculty members, majors, clubs and organizations, geographical environment and course titles.
Who You Are
One of the main functions of a letter of intent is to inform schools about who you are and what will you contribute to the institution. The letter can include relevant aspects of your biography as well as your strengths, skills, interests and hobbies. Be as specific as possible in both the wording and the content of the letter; avoid words that are too subjective or broad such as "successful" and "happy." Instead, describe what those words mean to you and your life experiences.
Purpose and Goals
There are countless schools and disciplines to choose from when applying to college. Therefore, it is important to clearly communicate in your letter why you are interested in studying at that particular department and school. An effective way to explain why you want to study in the program is to tie the explanation of your purpose to your academic and professional goals. State your career goals and show the reader how attending the college will help you reach those goals.
Accomplishments
Although a letter of intent is different from a resume, it should still include your accomplishments, credentials and awards. Eller College advises students to "provide evidence that you surpass the other candidates." By naming relevant accomplishments that relate to the college or specific program to which you are applying, you can set yourself apart among the other applicants. However, be discerning about which accomplishments and awards you name -- they should always directly relate to the field of study or institution or to your long-term goals. Overall, showing a history of success promises the reader more successes in the future.
Eller College: Letter of Intent and Resume Development
Concordia University: How to Write a Letter of Intent
Soheila Battaglia is a published and award-winning author and filmmaker. She holds an MA in literary cultures from New York University and a BA in ethnic studies from UC Berkeley. She is a college professor of literature and composition.
Defending an Undergraduate Thesis
What to write on a congratulations letter for honor student achievement, does a master's degree make a difference when applying to law school, college essay ideas for writing about a significant experience, things not to put in a college essay, what does it mean to have an objective tone in an essay, tips on writing a graduate school letter of intent, analysis of voice in a narrative, what does it mean to cite specific examples, most popular.
1 Defending an Undergraduate Thesis
2 What to Write on a Congratulations Letter for Honor Student Achievement
3 Does a Master's Degree Make a Difference When Applying to Law School?
4 College Essay Ideas for Writing About a Significant Experience