Essay on Globalization
Students are often asked to write an essay on Globalization in their schools and colleges. And if you're also looking for the same, we have created 100-word and 250-word essays on the topic.
Let's take a look…
100 Words Essay on Globalization
What is globalization.
Globalization is a process of interaction and integration among the people, companies, and governments of different countries, a process driven by international trade and investment and aided by information technology.
Benefits of Globalization
Globalization has brought many benefits, including greater access to goods and services, new job opportunities and improved standards of living. It also helps in cross-cultural understanding and better communication among different countries.
Drawbacks of Globalization
Globalization has caused environmental damage due to the increased production and consumption of goods. It has also led to job losses in certain industries, as companies take advantage of cheaper labor costs in other countries.
Globalization is a complex process that has both positive and negative effects on the world. However, if managed properly, it can bring increased prosperity and a better quality of life for everyone.
250 Words Essay on Globalization
Introduction.
Globalization is the process of integrating different aspects of the world in terms of economics, culture, trade, and politics. It is the integration of different countries and cultures that have resulted in a more interconnected world. It has been a major factor in the rise of global markets and businesses, as well as the development of new technologies.
One of the primary benefits of globalization is increased economic growth and development. Globalization has enabled countries to specialize in different industries, increasing the efficiency of production, leading to lower prices and improved quality of goods and services. It also allows for the flow of capital, labor, and technology across countries, which improves the overall productivity of the global economy. Moreover, globalization has promoted cultural exchange, making it easier for people to travel and experience different cultures. This has led to an increase in cultural understanding and tolerance, which can help to reduce the likelihood of conflict. Additionally, globalization has enabled the spread of new technologies, such as the internet, which has had a positive effect on communication, education, and business.
Challenges of Globalization
Despite the benefits of globalization, there are also some drawbacks. One of the primary concerns is the potential for economic inequality between countries. Globalization can create a divide between countries with access to capital and technology, and those that do not, resulting in an unequal distribution of resources. Additionally, globalization has created an environment of competition between countries, leading to a race to the bottom in terms of wages and working conditions. Furthermore, globalization can lead to a loss of cultural identity. As people are exposed to different cultures and ideas, they may begin to adopt them, leading to a homogenization of cultures. This can also lead to an erosion of traditional values and customs, which may be replaced by global trends.
Overall, globalization has had both positive and negative effects. It has enabled countries to become more economically interconnected, which has led to increased economic growth and development. However, it has also created the potential for economic inequality and can lead to a loss of cultural identity. Therefore, it is important to consider the potential consequences of globalization before embracing it completely.
That's it! I hope the essay helped you.
If you're looking for more, here are essays on other interesting topics:
Global Warming
George Washington
Gender Inequality
Apart from these, you can look at all the essays by clicking here .
Happy studying!
About Project
Testimonials
Business Management Ideas
Essay on Globalisation
List of essays on globalisation, essay on globalisation – definition, existence and impact (essay 1 – 250 words), essay on globalisation (essay 2 – 250 words), essay on globalisation – in india (essay 3 – 400 words), essay on globalisation – objectives, advantages, disadvantages and conclusion (essay 4 – 500 words), essay on globalisation – for school students (class 6,7,8,9 and 10) (essay 5 – 600 words), essay on globalisation (essay 6 – 750 words), essay on globalisation – for college and university students (essay 7 – 1000 words), essay on globalisation – for ias, civil services, ips, upsc and other competitive exams (essay 8 – 1500 words).
The worldwide integration of people, services and interests is what globalisation is all about. Since the last decade, there has been a tremendous focus on globalisation with everyone trying to have a reach at even the remotest locations of the world. This has probably been possible due to the advancement in technology and communication.
Audience: The below given essays are especially written for school, college and university students. Furthermore, those students preparing for IAS, IPS, UPSC, Civil Services and other competitive exams can also increase their knowledge by studying these essays.
The word 'Globalization' is often heard in the business world, in corporate meetings, in trade markets, at international conferences, in schools, colleges and many other places. So what does globalization symbolize? Is it a new concept or did it exist earlier? Let's see.
Definition:
Globalization refers to the integration of the world nations by means of its people, goods, and services. The statement – ' globalization has made the world a small village ' is very true.
Countries inviting foreign investment, free trade and relaxation in the visa rules to allow seamless movement of people from one country to another are all part of globalization.
In a nutshell, globalization has reduced the distance between nations and its people.
Many among us refer to the current period that we live in as 'The Era of Globalization' and think that the process of globalization has started only recently. But the real fact is that globalization is not a new phenomenon . The world was moving towards globalization from a very long time. The term globalization was in existence since mid-1980s. But it was only from the early 21 st century that globalization picked up momentum due to the advancements in technology and communication.
Impact of Globalization:
Globalization has more positive outcomes than the negative ones. The impact of globalization on the developing countries such as India, China and some African countries are overwhelming. Foreign investments have created a lot of employment opportunities in the developing countries and have boosted their economy. Globalization has also enabled people to interchange their knowledge and culture.
Conclusion:
Although the world is not completely globalized, we can very well say that globalization is the best way to achieve equality among nations.
In simple words, globalization means the spreading of a business, culture, or any technology on an international level. When the boundaries of countries and continents matter no more, and the whole world becomes one global village in itself. Globalization is an effort to reduce the geographical and political barriers for the smooth functioning of any business.
There are four main factors that form the four pillars of globalization. These are the free flow of goods, capitals, technology, and labors, all across the world. Although, many of the experts that support globalization clearly refuse to acknowledge the free flow of labor as their work culture.
The international phenomenon of global culture presents many implications and requires a specific environment to flourish. For instance, it needs the other countries to come to a mutual agreement in terms of political, cultural, and economic policies. There is greater sharing of ideas and knowledge and liberalization has gained a huge importance.
Undoubtedly, globalization helps in improving the economic growth rate of the developing countries . The advanced global policies also inspire businesses to work in a cost-effective way. As a result, the production quality is enhanced and employment opportunities are also rising in the domestic countries.
However, there are still some negative consequences of globalization that are yet to be dealt with. It leads to greater economic and socio-cultural disparities between the developed and the developing countries. Due to the MNC culture, the small-scale industries are losing their place in the market.
Exchanges and integration of social aspect of people along with their cultural and economic prospects is what we term as Globalization. It is considered as a relatively new term, which has been in discussion since the nineties.
Initial Steps towards Globalization:
India has been an exporter of various goods to other countries since the earlier times. Hence Globalization, for India, is not something new. However, it was only around in the early nineties that India opened up its economy for the world as it faced a major crisis of severe crunch of foreign exchange. Since then, there has been a major shift in the government's strategies while dealing with the PSUs along with a reduction in the monopoly of the government organisations perfectly blended with the introduction of the private companies so as to achieve a sustainable growth and recognition across the world.
The Measurement of Success:
The success of such measures can be measured in the form of the GDP of India which hovered around 5.6% during the year 1990-91 and has been now around 8.9% during the first quarter of 2018-19. In fact, in the year 1996-97, it was said to have peaked up to as high as 77.8%. India's global position is improved tremendously due to the steady growth in the GDP thus furthering the impact of globalization on India. As on date, India is ranked as the sixth biggest economy in the world. This globalization leading to the integration and trade has been instrumental in reducing the poverty rate as well.
However, given the fact that India is the second most populated country of the world, after China, this growth cannot be considered as sufficient enough as other countries such as China have increased their growth rates at much faster pace than India. For instance, the average flow of FDI in India, over the past few years has been around 0.5% of the GDP while for countries such as China it has been around 5% and Brazil has had a flow of around 5.5%. In fact, India is considered among the least globalized economy among the major countries.
Summarily, there has been a tremendous increase in the competition and interdependence that India faces due to Globalization, but a lot is yet to be done. It is not possible for a country to ignore the developments and globalization occurring in the rest of the world and one need to keep the pace of growth at a steady rate or else you may be left far behind.
The twentieth century witnessed a revolutionary global policy aiming to turn the entire globe into a single market. The motive of globalization can broadly define to bring substantial improvement in the living condition of people all around the world, education, and shelter to everybody, elimination of poverty, equal justice without any race or gender consideration, etc. Globalization also aims to lessen government involvement in various development activities, allowing more direct investors/peoples' participation cutting across border restrictions thus expected to reap reasonable prosperity to human beings.
Main Objectives of Globalization:
The four main aspects of globalization are; Capital and Investment movements, Trade and Transactions, Education and Spread of knowledge, along with Migration and Unrestricted Movement of People.
In simpler terms, globalization visualizes that one can purchase and sell goods from any part of the world, communicate and interact with anyone, anywhere in the world and also enables cultural exchange among the global population. It is operational at three levels namely, economic globalization, cultural globalization, and political globalization. Right from its inception, the impact of globalization has both advantages and disadvantages worldwide.
Advantages of Globalization:
As the word itself suggests, this policy involves all the nations across the globe. The lifting of trade barriers can have a huge impact especially in developing countries. It augments the flow of technology, education, medicines, etc., to these countries which are a real blessing.
Globalization expects to create ample job opportunities as more and more companies can extend their presence to different parts of the world. Multinational companies can establish their presence in developing countries. Globalization gives educational aspirants from developing and underdeveloped countries more quality learning opportunities. It leads not only to the pursuit of best higher education but also to cultural and language exchanges.
Globalization also enhances a faster flow of information and quick transportation of goods and services. Moreover one can order any item from anywhere merely sitting at home. Another plus point of globalization is the diminishing cultural barriers between nations as it offers free access and cultural interactions . Also, it has been observed that there is a considerable reduction of poverty worldwide due to globalization . In addition to this, it also enables the effective use of resources.
Disadvantages of Globalization:
Globalization turned out to be a significant threat to the cottage and small-scale industries as they have to compete with the products of multi-national companies. Another dangerous effect of globalization is the condition of weak sections of the society, as they are getting poorer and the rich are getting richer. The situation leads to the domination of economically rich countries over emerging countries and the increase of disparity.
The actions of multi-national companies are deplorable and always facing criticism from various social, government and world bodies as they are incompetent in offering decent working conditions for the workers. Irrational tapping of natural resources which are instrumental in causing ecological imbalance is another major accusation against multi-national companies.
Globalization is also blamed to have paved the way for human trafficking, labor exploitation and spread of infectious diseases too. In addition to all these, if any economic disaster hit a country and if they subsequently suffer from economic depression, its ripples are felt deeply in other countries as well.
Despite all its disadvantages, globalization has transformed the entire globe into a single market irrespective of its region, religion, language, culture, and diversity differences. It also leads to an increase in demand for goods, which in turn calls for more production and industrialization. Our focus should be to minimize the risks and maximize the positive outcome of global policy, which in turn can help for a sustainable long-standing development for people all around the world.
Introduction:
Globalization is the procedure of global political, economic, as well as cultural incorporation of countries . It lets the producers and manufacturers of the goods or products to trade their goods internationally without any constraint.
The businessman fetches huge profit as they easily get low price workforce in developing nations with the concept of globalization. It offers a big prospect to the firms who wish to deal with the global market. Globalization assists any nation to contribute, set up or amalgamate businesses, capitalize on shares or equity, vending of services or products in any country.
How does the Globalization Work?
Globalization benefits the international market to the entire deliberate world like a solitary marketplace. Merchants are spreading their extents of trade by aiming world as a worldwide community. In the 1990s, there was a limit of importing some goods that were already mass-produced in India such as engineering goods, agricultural products, toiletries, food items, etc.
But, in the 1990s the rich countries pressurize the WTO (World Trade Organization), World Bank (affianced in improvement financing activities), and IMF (International Monetary Fund) to let other nations spread their trades by introducing market and trade in the deprived and emerging countries. The process of liberalization and globalization in India began in the year 1991 below the Union Finance Minister Mr. Manmohan Singh.
After numerous years, globalization has fetched major uprising inside the Indian marketplace when international brands arrived in India such as KFC, PepsiCo, Mc. Donald, Nokia, IBM, Aiwa, Ericsson, etc., and began the delivery of an extensive variety of quality goods at low-cost rates.
The entire leading brands presented actual uprising of globalization at this time as a marvellous improvement to the economy of an industrial sector. Rates of the quality goods were also getting low owing to the cut-throat war happening in the marketplace.
Liberalization and globalization of the businesses in the Indian marketplace is submerging the quality of imported goods but influencing the local Indian businesses badly in large part causing the job loss of illiterate and poor labors. Globalization has remained a goldmine for the customers, but it is also a burial ground for the small-scale manufacturers in India.
Positive Influences of Globalisation:
Globalization has influenced the education sectors and students of India predominantly by making accessible the education material and enormous info on the internet. Association of Indian universities with the overseas universities has fetched a massive modification in the education business.
The health industries are too influenced enormously by the globalization of health observing electronic apparatuses, conventional drugs, etc. The trade globalization in the agricultural sector has provided a range of high-quality seeds possessing disease-fighting property. But, it is not beneficial for the underprivileged Indian agriculturalists owing to the reason of expensive seeds as well as agricultural equipment.
Globalization has given an enormous rebellion to the occupation sector by increasing the growth of trades related to the handloom , cottage, artisans and carving, carpet, jewellery, ceramics, and glassware, etc.
Globalization is definitely required by the people and nation to progress and turn into an established society and country. It benefits in expanding our visualization and thoughts. It also aids in endorsing the philosophy that we fit in a huge crowd of persons, i.e., the humankind. Once the two nations congregate, they flourish by sharing their beliefs, thoughts, opinions, customs, and behaviors. People come to know new things and also acquire a chance to discover and get acquainted with other values.
Globalization has provided many reasonably priced valued goods and complete economic welfares to the emerging nations in addition to the employment. But, it has also given growth to the crime, competition, terrorism, anti-national activities, etc. Thus, along with the pleasure it has supplied some grief too.
Globalization is a term that we hear about every now and then. Question is; do we really know what it is all about? Globalization is defined as the process of integration and interaction among people, cultures and nations who come together in order to get things done easily through contact. Globalization began with the migration of people from Africa to different parts of the world. Global developments have been achieved in various sectors through the different types of globalization. The effects of globalization have been felt in every part of the world and more people continue to embrace it. Globalization has some of its core elements that help in the process.
Types of Globalization:
Globalization does not just transform a sector unless the strategies are related to that specific sector. The first type of globalization is financial and economic globalization whereby interaction takes place in the financial and economic sectors especially through stock market exchange and international trade. The other type is technological globalization which involves the integration and connection of different nations through technological methods like the internet. Political globalization transforms the politics of a nation through interactions with adoption of policies and government that cut across other nations. Cultural globalization is basically the interaction of people from different cultures and sharing. Ecological globalization is the viewing of the earth as one ecosystem and sociological globalization is on equality for all people.
Elements of Globalization:
Globalization works with characteristic elements. Trade agreements is one of the components that significantly benefits the economic and financial globalization. These trade agreements have been designed to promote and sustain globalization by preventing barriers that inhibit trade among nations or regions. Another element is capital flow that is concerned with the measures of either a decline or a rise in domestic or foreign assets. Migration patterns is a socio-economical and cultural element that monitors the impacts of immigration and emigration actively. The element of information transfer involves communications and maintains the functioning of the markets and economies. Spread of technology is an element of globalization that facilitates service exchanges. Without these elements, globalization would have faced many challenges, which would even stagnate the process of globalization.
Impacts of Globalization:
The impact of globalization is felt differently among individuals but the end result will be either positive or negative. Globalization has impacts on the lives of individuals, on the aspects of culture, religions and education. The positive impacts of globalization include the simplification of business management through efficiency. In business, the quality of goods and services has increased due to global competition. Foreign investment has been facilitated by globalization and the global market has been able to expand. Cultural growth has been experienced through intermingling and accommodation. Interdependence among nations has developed and more people have been exposed to the exchange program between nations. Improvement of human rights and legal matters has improved through media and technology sharing. Poverty has been alleviated in developing countries due to globalization and also employment opportunities are provided. Through technology, developments have been positively influenced in most parts of the world.
Although globalization has positive impacts, the negative impacts will remain constant unless solutions are sought. One of the negative effects of globalization is job insecurity for some people. Through globalization, more innovations are achieved, for e.g., technology causes automation and therefore people get replaced and they lack jobs. Another negative impact is the frequent fluctuation of prices of commodities that arises from global competitions. On the cultural side, the fast food sector has become wide spread globally, which is an unhealthy lifestyle that was adopted due to globalization. Also, Culture has been negatively affected for people in Africa because they tend to focus more on adopting the western culture and ignore their cultural practices.
Possible Solutions to the Negative Impacts of Globalization:
Globalization has impacted the society negatively and some of the solutions might help to mitigate the impacts. When adopting cultures from other people, it is important to be keen on the effects of the culture on the people and the existing culture being practiced. For example, Africans should not focus more of the western culture such that they ignore their own culture.
In conclusion, it is evident that globalization results in both negative and positive consequences. The society should embrace the positive and mitigate the negative impacts. Globalisation is a dynamic process which involves change, so flexibility among people is a must.
The buzzword befitted to describe the growth of Modern Indian economy is 'Globalization'. But what exactly is Globalization? Globalization can be defined as integrating the economy of a country with the rest of the countries of the world. From the Indian perspective, this implies encouraging free trade policies, opening up our economy to foreign direct investment, removing constraints and obstacles to the entry of multinational corporations in India, also allowing Indian companies to set up joint ventures abroad, eliminating import restrictions, in-short encouraging Free Trade policies.
India opened its markets to Global Trade majorly during the early Nineties after a major economic crisis hit the country. New economic reforms were introduced in 1991 by then Prime Minister Shri. P V. Narasimha Rao and Finance Minister at the time, Dr. Manmohan Singh. In many ways, the new economic policies positively contributed to the implementation of the concept of Globalization in India.
It's Impact:
1. Economic Impact :
Globalization in India targets to attract Multinational Companies and Institutions to approach Indian markets. India has a demography with a large workforce of young citizens who are in need of jobs. Globalization has indeed left a major impact in the jobs sector. Indian companies are also expanding their business all over the world. They are driving funds from the bigwigs of the Global economy.
The Best example in today's time is OYO Rooms, a budding Indian company in the hospitality sector. OYO Rooms recently made headlines when it declared to raise a fund close to $1 Billion from Japan's Soft Bank Vision Fund. Globalization has also led the Indian Consumer market on the boom. The Giant of FMCG (fast-moving consumer goods) sector WALMART is also enthusiastic and actively investing in the India market.
2. Socio-Cultural impact on the Indian Society:
The world has become a smaller place, thanks to the social networking platforms blooming of the internet. India is a beautiful country which takes immense pride in "Unity in Diversity" as it is home to many different cultures and traditions. Globalization in India has left a lasting impression on the socio-cultural aspect of Indian society.
Food chains like McDonald's are finding its way to the dining tables. With every passing day, Indians are indulging more and more in the Western culture and lifestyle. But Globalization in India has also provided a vibrant World platform for Indian Art, Music, Clothing, and Cuisine.
The psychological impact on a common Indian Man: The educated youth in India is developing a pictorial identity where they are integrating themselves with the fast-paced, technology-driven world and at the same time they are nurturing the deep roots of Indian Culture. Indians are fostering their Global identity through social media platforms and are actively interacting with the World community. They are more aware of burning issues like Climate Change, Net neutrality, and LGBT rights.
Advantages:
India has taken the Centre Stage amongst the Developing Nations because of its growing economy on the World Map. Globalization in India has brought tremendous change in the way India builds its National and International policies. It has created tremendous employment opportunities with increased compensations.
A large number of people are hired for Special Economic Zones (SEZs), Export Processing Zones (EPZs), etc., are set up across the country in which hundreds of people are hired. Developed western countries like USA and UK outsource their work to Indian companies as the cost of labour is cheap in India. This, in turn, creates more employment. This has resulted in a better standard of living across the demographic of young educated Indians. The Indian youth is definitely empowered in a big way.
Young lads below the age of 20 are now aspiring to become part of global organizations. Indian culture and morals are always strengthening their roots in modern world History as the world is now celebrating 'International Yoga Day' on 21st June every year. Globalization in India has led to a tremendous cash flow from Developed Nations in the Indian market. As a positive effect, India is witnessing the speedy completion of Metro projects across the country. Another spectacular example of newly constructed High-end Infrastructure in the country is the remarkable and thrilling 'Chenani-Nashri Tunnel', Longest Tunnel in India constructed in the State of Jammu and Kashmir. Globalization has greatly contributed in numerous ways to the development of Modern India.
Disadvantages:
As there are so many pros we cannot turn a blind eye to the cons of Globalization which are quite evident with the Indian perspective. The worst impact is seen in the environment across Indian cities due to heavy industrialization. Delhi, the capital of India has made headlines for the worst ever air pollution, which is increasing at an alarming rate.
India takes pride in calling itself an Agriculture oriented nation, but now Agriculture contributes to fragile 17% of the GDP. Globalization in India has been a major reason for the vulnerable condition of Indian Farmers and shrinking Agriculture sector. The intrusion of world players and import of food grains by the Indian Government has left minimal space for Indian farmers to trade their produce.
The impact of westernization has deeply kindled individualism and 'Me factor' and as a result, the look of an average Indian family has changed drastically where a Nuclear family is preferred over a traditional Joint family. The pervasive media and social networking platforms have deeply impacted the value system of our country where bigotry and homophobia are becoming an obvious threat.
One cannot clearly state that the impact of Globalization in India has been good or bad as both are quite evident. From the economic standpoint, Globalization has indeed brought a breath of fresh air to the aspirations of the Indian market. However, it is indeed a matter of deep concern when the Indian traditions and value system are at stake. India is one of the oldest civilizations and World trade has been the keystone of its History. Globalization must be practiced as a way towards development without compromising the Indian value system.
Globalisation can simply be defined as the process of integration and interaction between different people, corporations and also governments worldwide. Technology advancement which has in turn advanced means of communication and transportation has helped in the growth of globalisation. Globalisation has brought along with it an increase in international trade, culture and exchange of ideas. Globalisation is basically an economic process that involves integration and interaction that deals also with cultural and social aspects. Important features of globalisation, both modern and historically are diplomacy and conflicts.
In term of economy, globalisation involves services and goods, and the resources of technology, capital and data. The steamship, steam locomotive, container ship and jet engine are a few of the many technological advances in transportation while the inception of the telegraph and its babies, mobile phones and the internet portray technological advances in communications. These advancements have been contributing factors in the world of globalisation and they have led to interdependence of cultural and economic activities all over the world.
There are many theories regarding the origin of globalisation, some posit that the origin is in modern times while others say that it goes way back through history before adventures to the new world and the European discovery age. Some have even taken it further back to the third millennium. Globalisation on a large-scale began around the 1820s. Globalisation in its current meaning only started taking shape in the 1970s. There are four primary parts of globalisation, they are: transactions and trade, investments and capital movement, movement and migration of people and the circulation of knowledge and information. Globalization is subdivided into three: economic globalisation, political globalisation and cultural globalisation.
There are two primary forms of globalisation: Archaic and Modern Globalisations. Archaic globalisation is a period in the globalisation history from the period of the first civilisations until around the 1600s. Archaic globalisation is the interaction between states and communities and also how they were incepted by the spread by geography of social norms and ideas at different levels.
Archaic globalisation had three major requirements. First is the Eastern Origin idea, the second is distance, the third is all about regularity, stability and inter-dependency. The Silk Road and trade on it was a very important factor in archaic globalisation through the development of various civilisations from Persia, China, Arabia, Indian subcontinent and Europe birthing long distance economic and political relationships between them. Silk was the major item from China along the Silk Road; other goods such as sugar and salt were also traded.
Philosophies, different religious beliefs and varying technologies and also diseases also moved along the Silk Road route. Apart from economic trade, the Silk Road also was a means of cultural exchange among the various civilisations along its route. The cultural exchange was as a result of people's movement including missionaries, refugees, craftsmen, robbers, artists and envoys, resulting in religions, languages, art and new technologies being exchanged.
Modern globalisation can be sub-divided into early modern and Modern. Early modern globalisation spans about 200 years of globalisation between 1600 and 1800. It is the period of cultural exchange and trade links increasing just before the modern globalisation of the late 19 th century. Early modern globalisation was characterised by Europeans empires' maritime of the 16 th and 17 th centuries. The Spanish and Portuguese Empires were the first and then we had the British and Dutch Empires. The establishment of chartered companies (British East India Company and the Dutch East India Company) further developed world trade.
Modern Globalisation of the 19 th century was as a result of the famed Industrial Revolution. Railroads and steamships made both local and international transportation easier and a lot less expensive which helped improve economic exchange and movement of people all over the world, the transportation revolution happened between 1820 and 1850. A lot more nations have embraced global trade. Globalisation has been shaped decisively by the imperialism in Africa and in Asia around the 19 th century. Also, the ingenious invention in 1956 of the shipping container has really helped to quicken the advancement of globalisation.
The Bretton Woods conference agreement after the Second World War helped lay the groundwork for finance, international monetary policy and commerce and also the conception of many institutions that are supposed to help economic growth through lowering barriers to trade. From the 1970s, there has been a drop in the affordability of aviation to middle class people in countries that are developed. Also, around the 1990s, the cost of communication networks also drastically dropped thus lowering the cost of communicating between various countries. Communication has been a blessing such that much work can be done on a computer in different countries and the internet and other advanced means of communications has helped remove the boundary of distance and cost of having to travel and move from place to place just to get business done.
One other thing that became popular after the Second World War is student exchange programmes which help the involved students learn about, understand and tolerate another culture totally different from theirs, it also helps improve their language skills and also improve their social skills. Surveys have shown that the number of exchange students have increased by about nine times between 1963 and 2006.
Economic globalisation is differentiated from modern globalisation by the information exchange level, the method of handling global trade and expansionism.
Economic Globalisation:
Economic globalisation is just the ever increasing interdependence of economies of nations worldwide caused by the hike in movement across borders of goods, services, capital and technology. Economic globalisation is basically the means of increasing economic relationships between countries, giving rise to the birth of a single or global market. Based on the worldview, Economic globalisation can be seen as either a negative or positive thing.
Economic globalisation includes: Globalisation of production; which is getting services and goods from a source from very different locations all over the world to gain from the difference in quality and cost. There is globalisation of markets; which is the coming together of separate and different markets into one global market. Economic globalisation includes technology, industries, competition and corporations.
Globalisation today is all about less developed countries and economies receiving FDI (Foreign Direct Investment) from the more developed countries and economies, reduction in barriers to trade and to particular extent immigration.
Political Globalisation:
Political globalisation is going to on-the-long-run drop the need for separate nation or states. Institutions like the International Criminal court and WTO are beginning to replace individual nations in their functions and this could eventually lead to a union of all the nations of the world in a European Union style.
Non-governmental organisations have also helped in political globalisation by influencing laws and policies across borders and in different countries, including developmental efforts and humanitarian aid.
Political globalisation isn't all good as some countries have chosen to embrace policies of isolation as a reactionary measure to globalisation. A typical example is the government of North Korea which makes it extremely difficult and hard for foreigners to even enter their country and monitor all of the activities of foreigners strictly if they allow them in. Citizens are not allowed to leave the country freely and aid workers are put under serious scrutiny and are not allowed in regions and places where the government does not want them to enter.
Intergovernmentalism is the treatment of national governments and states as the major basic factors for integration. Multi-level governance is the concept that there are many structures of authority interacting in the gradual emergence of political globalisation.
Cultural Globalisation:
Cultural globalisation is the transmission of values, ideas and meanings all over the world in a way that intensify and extend social relations. Cultural globalisation is known by the consumption of different cultures that have been propagated on the internet, international travel and culture media. The propagation of cultures helps individuals to engage in social relations which break regional boundaries. Cultural globalisation also includes the start of shared knowledge and norm which people can identify their cultures collectively; it helps foster relationships between different cultures and populations.
It can be argued that cultural globalisation distorts and harms cultural diversity. As one country's culture is inputted into another country by the means of globalisation, the new culture becomes a threat to the cultural diversity of the receiving country.
Globalisation has made the world into one very small community where we all interact and relate, learn about other cultures and civilisations different from ours. Globalisation has helped improve the ease of doing business all around the world and has made the production of goods and services quite easy and affordable. Globalisation isn't all good and rosy as it can be argued that Globalisation is just westernisation as most cultures and beliefs are being influenced by the western culture and belief and this harms cultural diversity. Nevertheless, the good of globalisation outweighs the bad so globalisation is actually a very good thing and has helped shape the world as we know it.
Economics , Globalisation
Get FREE Work-at-Home Job Leads Delivered Weekly!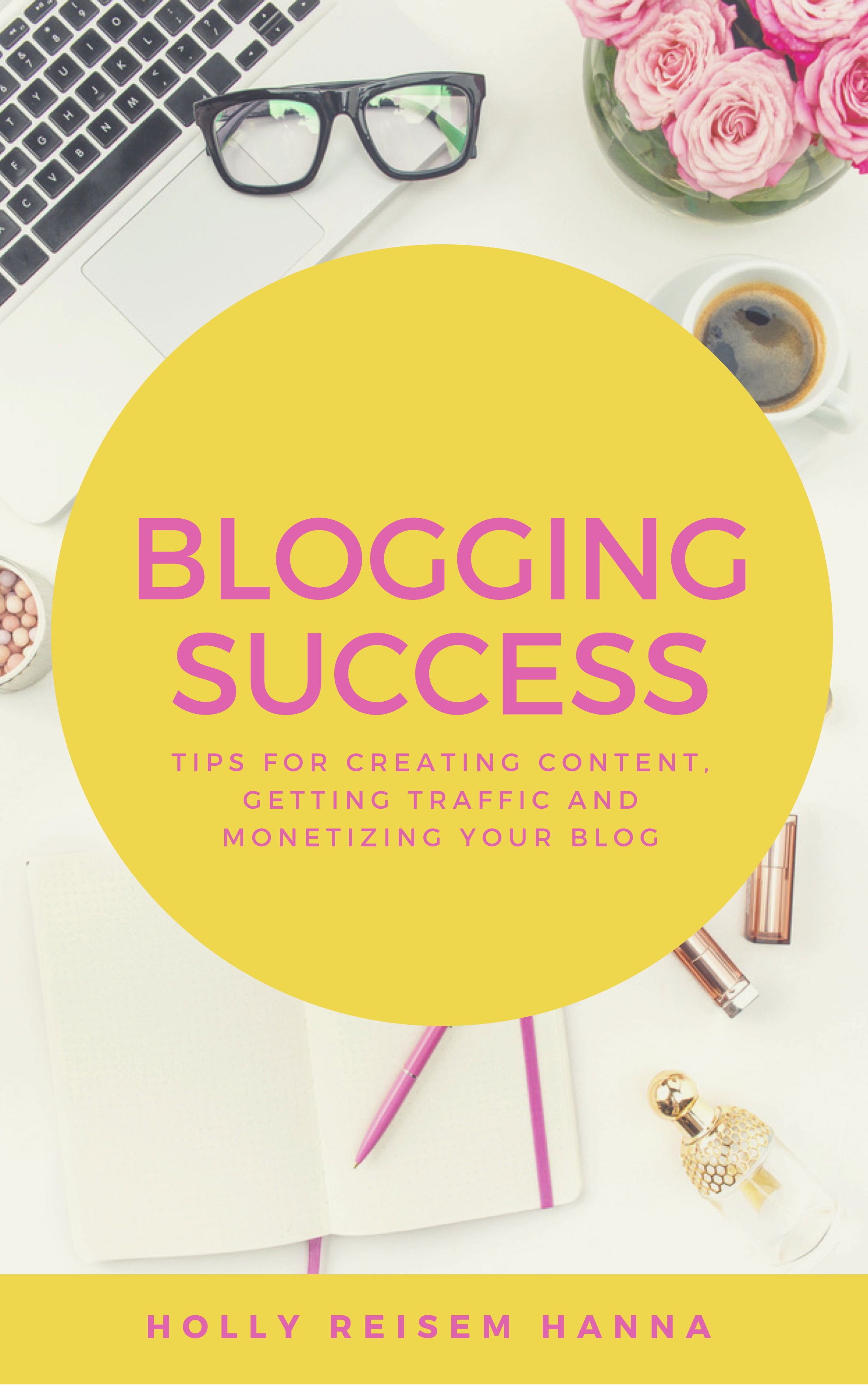 Join more than 50,000 subscribers receiving regular updates! Plus, get a FREE copy of How to Make Money Blogging!
Message from Sophia!
Like this post? Don't forget to share it!
Here are a few recommended articles for you to read next:
Which is More Important in Life: Love or Money | Essay
Essay on My School
Essay on Solar Energy
Essay on Biodiversity
No comments yet.
Leave a reply click here to cancel reply..
You must be logged in to post a comment.
Billionaires
Donald Trump
Warren Buffett
Email Address
Free Stock Photos
Keyword Research Tools
URL Shortener Tools
WordPress Theme
Book Summaries
How To Win Friends
Rich Dad Poor Dad
The Code of the Extraordinary Mind
The Luck Factor
The Millionaire Fastlane
The ONE Thing
Think and Grow Rich
100 Million Dollar Business
Business Ideas
Digital Marketing
Mobile Addiction
Social Media Addiction
Computer Addiction
Drug Addiction
Internet Addiction
TV Addiction
Healthy Habits
Morning Rituals
Wake up Early
Cholesterol
Reducing Cholesterol
Fat Loss Diet Plan
Reducing Hair Fall
Sleep Apnea
Weight Loss
Internet Marketing
Law of Attraction
Subconscious Mind
Vision Board
Visualization
Law of Vibration
Motivational Speakers
Bob Proctor
Robert Kiyosaki
Vivek Bindra
Inner Peace
Productivity
Not To-do List
Project Management Software
Negative Energies
Relationship
Self-help 21 and 14 Days Course
Self-improvement.
Body Language
Complainers
Emotional Intelligence
Personality
Social Media
Project Management
Anik Singal
Baba Ramdev
Dwayne Johnson
Jackie Chan
Leonardo DiCaprio
Narendra Modi
Nikola Tesla
Sachin Tendulkar
Sandeep Maheshwari
Shaqir Hussyin
Website Development
Wisdom post, worlds most.
Our Portals: Gulf Canada USA Italy Gulf UK
Privacy Overview
Globalization Essay
In this Globalization Essay , we had discussed types of globalization, its advantages, disadvantages & much more.
Globalization is the process by which businessmen take their business to the international level.
With this, business increases from one country to many countries, so that that business will get the benefit of international technology.
Globalization Essay 100 words:
Globalization generally means expanding the service sector of your business to other countries.
If a business takes its work internationally and establishes it in another nation, it requires huge international investment, however, this has the advantage of the excursion.
This greatly increases the customers of a business and also helps the business to reduce expenses if it moves to a country where production costs are low.
In the last decade, globalization has strengthened and India has come to thousands of foreign companies.
This has led to increased competition in Indian businesses and with this, the number of choices of customers in India has increased.
While on the one hand, it has given customers options, on the other hand, it has increased the competitiveness of businesses.
Essay on Globalization 150 words:
In today's era, businesses are growing rapidly and they are not limited to one country and they are reaching many countries.
Making a presence in more than one country of business is called globalization, it means expanding the service sector of your business to other countries.
If a business takes its work internationally and establishes it in another nation, it requires huge international investment; globalization impacts a business or company in many ways.
The most important thing it makes more customers of a business because it can deliver products to other countries as well as to their country.
With this, if one sets up a business in countries like China, then there is an advantage of the cheap labour rate and it reduces the cost of production. Hence globalization is beneficial for business.
Globalization Essay 200 words:
When we take an object to the whole world, it is called the globalization of that object.
We can also call it an independent and interconnected market, free from time zone and national territory.
For example, Domino's Pizza in most countries of the world today is a living example of globalization.
It started with one country and now it is in many countries; a business desperately needs a better strategy to grow on such a large scale.
Although it is difficult to determine whether globalization is beneficial or harmful for a decade.
If we see the benefits, then this gives new opportunities to the business and with this, the customers of a country have more options.
Along with this, if one of its countries has losses, then we see that due to the arrival of international business into a country.
The competition of the businesses of that country increases, which affects their revenue; thus, globalization is thus beneficial and harmful to the country.
Essay on Globalization 250 words:
Globalization has occurred very rapidly in the last few decades resulting in economic, social, political and cultural integration around the world through advancement in technologies, telecommunications, transportation, etc.
Although it has affected human life in both positive and negative ways; its negative effects need to be addressed accordingly.
Globalization has contributed greatly to economies around the world in many positive ways.
An incredible advancement in science and technologies has given businesses an amazing opportunity to spread easily even outside the territorial boundaries.
Due to globalization itself, there has been a huge economic growth of companies.
They have been more efficient and thus have given birth to a more competitive world, competition in quality of products, services etc. has resulted in growth.
Successful companies in developed countries are setting up their overseas branches to gain locally through lower-cost labour than their home countries.
Such business activities are employing the people of developing or poor countries and thus paving the way forward.
Along with the positive aspects of globalization, the negative aspects are also not forgettable.
There has been a risk of epidemiological diseases through transport from one country to another; however, the government of all countries has had proper control over globalization to minimize its negative effects on human life.
Globalization Essay 300 words:
Globalization is a process of spreading science, technology, business etc. through transport, communication and trade.
Globalization has also affected almost all countries worldwide socially, economically, politically and psychologically.
Globalization is a term that refers to the continued integration and interdependence of countries in the field of rapid trade and technologies.
The impact of globalization has been seen on tradition, environment, culture, security, lifestyle and ideas.
There are many factors influencing globalization trends worldwide.
The reason for the boom in globalization is the demand of people, free-trade activities, acceptance of markets worldwide, emerging new technologies, new research in science, etc., because globalization has a huge negative impact on the environment and has given rise to various environment.
All the growing environmental issues like water pollution, deforestation, air pollution, soil pollution, pollution of water resources, climate change, biodiversity loss, etc. need to be resolved by international efforts on an urgent basis otherwise they will one day in the future but can end the existence of life.
The Apple Company has also aimed to manufacture environmentally friendly products to reduce the negative effects of globalization and increase the positive effects.
Problems like deforestation are increasing due to the increasing demands of the ever-increasing population and the environmental level is falling.
In the last years, about half of the useful forests have been cut. Therefore globalization needs to be brought under control to reduce its negative effects.
Essay on Globalization 1000 Words:
Globalization is mainly concerned with world marketization which signifies the expansion of business opportunities.
In globalization, the mutual dependence between world markets arises because trade leads to exploitation of the conditions of profit rather than bounding the borders of the country.
For this purpose, the globalization of the world through information and transport means is globalization.
In such systems, open economies are born, which are free from restrictions and in which free trade takes place. Thus the place of multinational companies or rules becomes important in globalization.
Globalization refers to linking the economy of a country with the economies of other countries of the world so that business activities can expand globally and develop the competitiveness of countries.
Thus, globalization is also seen as internationalization. In other words, globalization means integrating the country's economy with the world's economy.
Definitions of Globalization:
Globalization has been defined by various economists as follows:
According to Oscar Lange , "The future of economic development of Least Developed Countries in modern times depends mainly on international cooperation."
Pro. According to Deepak Nayyar , "Globalization is the expansion of economic activity beyond the political boundaries of a country."
Pro. N. In the words of Vaghul , "The term globalization refers to the rapid expansion of the market sector, which has worldwide reach."
According to John Naswitt and Portacia Aberdeen , "It should be seen as a world in which all countries' trade is moving towards one country." In this, the whole world is an economy and a market. "
The above definitions lead to the conclusion that "Globalization is the process in which the economy of a country is integrated with the economy of the whole world.
So that the whole world can act as a single economy and a single market and in which borderless internationalization Mutual exchange of individuals, capital, technical goods, information and knowledge can be facilitated for practices.
Globalization is also called universalization, globalization and international names. Also, read Globalization Essay FAQ.
Needs of Globalization:
Globalization is needed for the following reasons:
Globalization is a process of homogeneity and symmetry, in which the whole world folds together.
For the rapid development of the economy, a policy of globalization was adopted.
Globalization is the association of a nation's industries with international regulations or multinational corporations that deal with goods and services outside other countries.
The various nations of the world satisfy their needs by purchasing and selling goods and services through the relative powers of demand and supply of market mechanism with cooperation and goodwill.
34 industries were covered under this policy. Under the industrial policy, foreign capital investment up to 51% was allowed in high priority industries.
The policy of globalization was confined to the basic sectors like electricity, coal, petroleum required for the manufacture of foreign advanced technology and industrial structure of the nation.
In cases where foreign capital will be available for machines, they will be allowed to set up industries automatically.
The Foreign Exchange Regulation Act was also revised. Also, read Globalization Essay Conclusion.
At present, other private companies are also moving towards industrial worldwide by setting up units abroad.
Videocon, Onida, Godrej and B.C. P.L. Companies like Japan, Germany, Germany and Italy, with the help of multinational companies, are making huge profits by producing advanced items.
Under this policy, machines producing less than 12 crores or 25% of the total capital can be imported without prior permission.
Many incentives and facilities were given to the overseas Indians for capital investment. Indian companies have been allowed to issue euro issues.
In the direction of globalization, state-owned fertilizer company Krishak Bharatiya Cooperative Ltd. The government has granted permission to acquire and operate a phosphate fertilizer factory in Florida, USA.
Features or Characteristics of Globalization:
In this, efforts are made to minimize trade barriers globally so that goods and services can move freely and smoothly between the two nations.
Globalization gives rise to the evolving nature of industrial organizations.
Developed nations prefer to invest their huge funds in developing nations for interest rate benefits so that they can get the benefit of advanced rates.
In national and international markets, an effort is made to create such an environment that all countries can take advantage of advanced technology by the free flow of information and technology between different nations.
Capital is the soul of business organizations. Under globalization, there is a free flow of capital between the various contracting nations, so that the creation of capital is possible.
Globalization also promotes intellectual labour and wealth, that is, it is possible to freely move the working class and personnel from one nation to another.
As a result of globalization, the relaxation on the restrictions on international economic practices increases gradually, leading to a gradual increase in international trade.
The globalization results in allocation and utilization of resources all over the world based on market need and priority, which makes the underdeveloped and developing nations quick to achieve material and human resources which were not so easy in the past.
Effects of Globalization:
The impact of the world economy is being experienced in economies of different countries.
The industry and trade of each country are affected by the changes taking place in other parts of the world.
Modern economies are open economies and business is gaining global status. Thus we see that many multinational companies are operating in different countries.
International ventures are also seen, Doordarshan's network is used for global marketing.
International organizations like the International Monetary Fund, International Bank for Reconstruction and Development, the World Trade Organization have been established.
All this shows that the effect of globalization or globalization is showing in every place.
In short, the effects of globalization can be explained as follows:
Development of Social Consciousness:
The spread of education has influenced people's thinking. Liberal ideas are being replaced by conservative ideas.
The standard of living has improved and the lifestyle changes are visible. The world has been reduced in size through advanced means of communication.
The thinking and way of life of the developed countries are being followed by the people of other countries.
Expectations from the business are increasing. Earlier, they were satisfied with what the industry provided to the people, but now they want good quality goods at reasonable prices.
Global competition has created a situation where only those commercial ventures will survive, which can produce goods and services according to the satisfaction of consumers.
People also want to see the business become socially responsive. Control of pollution by industrial units is also an area in which business has to play an important role. Thus, the globalization of business has given rise to a new type of social consciousness in the society.
Technology Changes:
Technology changes are taking place in the world at a very fast pace. Industrial units are manufacturing new and better products every day.
Advanced methods of telecommunications and transport have revolutionized world marketing. The consumer has now become so conscious that he wants to get the best products every day.
Companies are spending a lot of money on research and development, thus rapid technology changes have created a global market for products.
Global Form of Business:
Modern business has become global by nature. Speciality is found in factory items, these goods are produced where there is competition for production costs.
Such items are exported to other countries, Items that cannot be produced frugally are imported from outside.
A large number of multinational companies have entered India, which also uses the production facilities available in India to export goods from different countries.
Thus, Indian business is influenced by global economic trends. Also, read Globalization Essay FAQ.
Difficulties associated with Globalization:
Some of the difficulties in the path of globalization can be mentioned as follows:
Unequal Competition:
Globalization has given rise to unequal competition. It is a competition between 'powerful multinational corporations' and 'weak (and relatively small) Indian enterprises'.
India's large industrial units are also much smaller and dwarf than foreign multinationals, and some of them have been digested by multinationals and some are holding their breath waiting for the end of their existence.
As a Member of Parliament of West Bengal has stated, "Universalization of India means the entry of a mouse into the herd of elephants" (Integrating a Mouse into a Herd of Elephants).
According to Baldev Raj Nayyar, the main reasons for the unequal competition are:
(a) Indian enterprises are much smaller in size than multinational corporations.
(b) The cost of capital for Indian enterprises is much higher than that of multinational corporations.
(c) For four decades before 1991, the Indian corporate sector functioned in a very protectionist environment.
(d) Many goods produced in the country are taxed at very high and indirect levels.
(e) Indian enterprises still cling to earlier regulations.
(f) In some areas, the policies of the Government of India have openly sided with multinational corporations.
They are given exemptions in taxes which are not available to Indian entrepreneurs;
Counter Guarantee has been provided for their projects in the power sector, whereas Indian entrepreneurs have not been given this facility.
Growing Protectionism Abroad:
Recent years have seen significant, qualitative changes in the international economic environment.
When industrialized countries were developing at a rapid pace, these countries were admirers of free trade, but in the last few years.
Since the phase of development has slowed down here, these countries have started taking the cover of the policy of conservation.
Globalization Essay example:
(a) When Indian skirts (lingerie) started to become very popular in the United States, the misconception was spread that these pens were made from flammable material.
(b) Recently, the European Union countries have imposed anti-dumping duty on Indian textile exports.
(c) Developed countries, especially the United States, have raised the issue of Labor Standards to reduce the export of carpets originating from India.
Formation of Regional Trading Blocs:
The basic assumption of globalization is that there will be no restriction on the flow of goods, services and capital in all countries.
On the contrary, all countries are tying themselves into regional trade groups and trade groups to increase the capacity of export and international competition.
Let's assume the key: Currently, there are more than 15 trading groups. The establishment of these groups stops the process of free competition.
Need to Stimulate Technical Progress:
It is necessary for globalization that developed countries with full determination and loyalty bring revolutionary changes in the production technologies used in developing countries.
So that the benefits of globalization can be given to the developing countries and the policy of globalization can be sustainable.
Limited Financial Resources:
To be able to compete in the international market, a large amount of capital will be needed to improve the quality of goods and increase production, but there is a lack of capital in developing countries.
As a result, these countries have to go to international institutions such as the World Bank and Monetary Fund to provide financial resources, which provide financial resources on inappropriate terms.
Entry in Unwanted Area:
Under the globalization policy, multinational companies are entering more and more consumer sector and service sector which is not fair.
The assurance of a guaranteed rate of 16 to 18% on the appropriation of economic infrastructure is also unfair.
Similarly, the natural consequence of opening the insurance sector to foreign companies will be that Indian savings will be even lower.
Other Problems:
(a) Proper environment requirement:
Structural reforms in the country's economy have not been done completely because the countries that have adopted globalization have created an environment for them in the past, as well as the pace of our country's free-market, has been slow.
(b) Adverse status:
America is pressuring India to accept the concept of 'Special 301' and 'Intellectual Property' rights.
In such a situation, if we accept globalization, then our economy will go to the hands of multinational companies and if we reject, India will face many problems in globalization.
(c) The fear among workers:
Indian workers believe that the installation of modern machines in the country will require fewer workers, as well as layoffs in factories and they, will be directly affected.
Suggestions regarding globalization:
In the context of the Indian economy, the following are some major suggestions to speed up the process of globalization:
Improvement in Competitiveness of Indian Producers:
To achieve success in the world market, the most important thing is that we should improve our competitiveness.
To improve competitiveness it is necessary to:
(a) The rapid increase in productivity
(b) Improvement in quality of goods
(c) Development of developed production techniques
(d) Organizational restructuring of Indian companies.
It is worth mentioning that the criterion of the efficiency of the company should be to consider the efficiency and productivity of the companies working at the international level and make all efforts to achieve that level.
MNC s from Alliance:
A large number of MNC s are entering India. MNC s have a relatively high financial capacity, business experience and skills.
Therefore, it is in the mutual interest of MNC s and domestic companies to tie up in mutual alliances.
Self-Sufficiency in Technology:
Developing countries like India will get the benefit of globalization only when they use the latest technology.
Facing International Protectionism:
To deal with international protectionism, on the one hand, we have to increase the participation of foreigners in home appliances.
Foreign subcontractors pressurize their governments against the adoption of protection policy and on the other hand, we have to develop domestic brands in foreign markets. So that foreign buyers are eager to buy our products.
Modernization of Agriculture at Small Sector:
Since India is an agrarian country, participation in the globalization process of the Indian economy will be futile unless agriculture and small sector contribute to this effort.
Therefore, to improve the agriculture sector it is necessary to:
(a) All production activities related to agriculture, which include everything from sowing seeds to the sale of agricultural produce, will have to be worn with a professional dress.
(b) The overheads related to agriculture have to be developed.
(c) There is an urgent need for expansion of research and development in the agricultural sector so that such products can be manufactured which can meet the level of international quality.
Also, read 1. Essay on GST 2. Cashless Economy Essay 3. Demonetisation Essay
Conclusion:
Although our economy has moved in the direction of globalization, there is doubt in the success of the efforts made in this direction.
At this time neither the international environment is suitable nor are our internal economic and social conditions ready.
The country is becoming agreed that the policy of selective globalization should be adopted instead of blind globalization.
There have been some difficulties in India with the processes of domestic liberalization and external liberalization going on simultaneously.
We can make the economy more competitive and more efficient by harmonizing modernization, human development and social justice.
Other countries first strengthened domestic liberalization and strengthened and enabled their economy and later adopted the path of external liberalization.
Due to time constraints, we have to work on both fronts simultaneously to advance in the world competition.
• Section Under Essays
Gupshups is the place to find the most inspirational & motivation quotes, essay, speechs & lot more.
Leave a Comment Cancel reply
Save my name, email, and website in this browser for the next time I comment.
Last Updated 17 Aug 2022
Globalization Essay
Globalization is a process of integrating trade and commerce throughout the globe. Governments, private companies and even people merge their differences and intermingle, interact, devise new trade policies, bringing different cultures and countries closer to each other. Unprecedented advancements in transport and communication technologies have added to the growth of globalization.
Primarily, globalization is a commercial activity which also integrates different cultures and societies through trade and commerce. The origin of globalization is however a matter of dispute between historians and modern economist. Former believe it to be existing since ancient times while latter assert that it started only in 21 st century.
Long and Short Essay on Globalization in English
Order custom essay Globalization Essay with free plagiarism report
Below we have provided Long and short Essay on Globalization in English for your information and knowledge.
These Globalization Essay will let you know the meaning of globalization and its significance in today's context.
You will also understand how globalization is shrinking boundaries and bringing people together.
These essays on Globalization will help you in your school assignments and several other competitions where you need to speak/write about globalization.
Globalization Essay 1 (100 words)
Globalization is the process of growing, developing and expanding the business, services or technologies all through the world. It is the expansion of various businesses to the global markets throughout the world. It requires huge international investment to develop large multinational corporations for the worldwide economic integration. It is to increase the connectivity and interdependence of the businesses in the worldwide markets.
In the last few decades, globalization has taken the form of technological advancement which resulted in easier travel, communication, and other businesses on international level for the people. On one hand, where globalization has made easy access of technologies to the people, it has also decreased the opportunity of success by increasing competition.
Globalization Essay 2 (150 words)
Globalization is making the availability of businesses or technologies all across the world through the speed of markets. Globalization is making various huge changes in the world where people are moving away from their self-contained countries to the more integrated world. In order to globalize a business, a company need to bring change in a business strategy made for a single country to the special one having ability to operate in multiple countries.
Globalization impacts a business and a company in various ways. Globalization impact on businesses in the worldwide market can be described under two broad categories of market globalization and production globalization. Market globalization is the reduction in selling barriers of products or services to other countries other than its home country. It is very necessary for a company to make success easier by effectively globalizing selling products to the international market. Production globalization is the set up of plant in many countries to produce products locally on low labour cost and earn more profit than its home country.
Globalization Essay 3 (200 words)
Globalization is the spreading of anything worldwide. However, generally it is the process of globalizing products, businesses, technologies, philosophies, etc all through the world. It is the creation of a successful interconnected marketplace without any limitation of time zone and national boundaries.
The most common and clear example of globalization is the spread of McDonalds restaurants all around the world. It became so successful in the worldwide markets because of its effective strategy adapting the culture of different countries in their menus to suit local tastes of people. We can say it as internationalization which is a great combination of both, the globalization and the localization.
It is very hard to decide whether the revolution of global marketplace is beneficial or harmful to the humanity. It is still a big confusion. However, it is also tough to ignore that globalization has created greater opportunities to people worldwide. It has changed status and way of living of people in the society to a great extent. It is hugely benefiting the developing nations by providing various developmental opportunities.
If we take it positively, it may eradicate the regional diversity and establish a homogenized world culture. It is supported by the information technology and show huge interaction and integration among businesses, companies, government and people of various countries. Globalization has positively and negatively affected the tradition, culture, political system, economic development, lifestyle, prosperity, etc.
Globalization Essay 4 (250 words)
In the last few decades globalization has been very fast which has resulted in the worldwide economical, social, political and cultural integration through the advancement in the technologies, telecommunication, transportation, etc. It has affected human lives in both positive and negative manner; its negative effects are needed to be addressed accordingly. Globalization has contributed a lot to the worldwide economies in various positive ways. Unbelievable advancement in the science and technologies has given amazing opportunity to the businesses to easily spread across the territorial boundaries.
Just because of the globalization, there has been huge economical growth of the companies. They have been more productive and thus given rise a more competitive world. There is a competition in the quality of products, services, etc. Successful companies of the developed countries are establishing their foreign branches to take advantage locally through the low cost man labor than their home countries. Such type of business activities are giving employment to the people of developing or poor countries thus giving way to go ahead.
Together with the positive aspects of the globalization, negative aspects are not forgettable. There has been risk of epidemic diseases by means of transportation from one country to another. There has been proper control of the government of all countries on the globalization in order to reduce its negative impacts on the human lives.
Globalization Essay 5 (300 words)
Globalization is a process of worldwide spread of science, technologies, businesses, etc through the means of transportation, communication, and trade. Globalization has affected almost all the countries worldwide in various ways such as socially, economically, politically, and psychologically too. Globalization is a term indicating fast and continues integration and interdependence of countries in the field of business and technologies. The effects of globalization have been seen on the tradition, environment, culture, security, lifestyle, and ideas. There are many factors affecting and accelerating globalization trends worldwide.
The reason of acceleration in the globalization is because of the people demands, free-trade activities, worldwide acceptance of markets, emerging new technologies, new researches in the science, etc. Globalization has huge negative impacts on the environment and given rise to various environmental issues like water pollution, deforestation, air pollution, soil pollution, contamination of water resources, climate change, biodiversity loss, etc. All the ever growing environmental issues need to be solved on urgent basis by international efforts otherwise they may finish the existence of life on the earth a day in future.
In order to prevent the loss of environment, there is need of globalization of eco-friendly technologies and huge level environmental awareness among people. In order to deal with the negative effects of globalization, companies need to develop greener technologies which may replace the current status of the environment. However, globalization has helped a lot positively to save the environment by improving various resources (reducing adverse effects on the environment like hybrid cars using less fuel) and promoting education.
Apple brand has also aimed to manufacture Eco-friendly products to reduce negative impacts of globalization and exceed positive effects. Increasing demands of the ever increasing population lead towards extensive deforestation causing great level environmental issue. Till now, almost half of the useful forests have been cut in the past years. So, there is a need to make globalization under control to reduce its negative effects.
Globalization Essay 6 (400 words)
Globalization is the way to open businesses, improve technological growth, economy, etc on international level for the international players. It is the way to manufacturers and producers of the products or goods to sell their products globally without any restriction. It provides huge profit to the businessmen as they get low cost labor in poor countries easily through the globalization. It provides a big opportunity to the companies to deal with the worldwide market. It facilitates any country to participate, set up or merge industries, invest in equity or shares, selling of products or services in any country.
Globalization helps global market to consider whole world as a single market. Traders are extending their areas of business by focusing world as a global village. Earlier to the 1990s, there was restriction of importing certain products which were already manufactured in India like agricultural products, engineering goods, food items, toiletries, etc. However, during 1990s there was a pressure from rich countries over World Trade Organization, World Bank (engaged in development financing activities), and International Monetary Fund to allow other countries to spread their businesses by opening trade and market in the poor and developing countries. In India the globalization and liberalization process was started in 1991 under the Union Finance Minister (Manmohan Singh).
After many years, globalization has brought major revolution in the Indian market when multinational brands came to India like PepsiCo, KFC, Mc. Donald, Boomer Chewing gums, IBM, Nokia, Ericsson, Aiwa etc and started delivering wide range of quality products at cheap prices. All the dominating brands shown real revolution of globalization here as a tremendous boost to the industrial sector economy. Prices of the quality products are getting down because of the cut throat competition running in the market.
Globalization and liberalization of the businesses in the Indian market is flooding the quality foreign products however affecting the local Indian industries adversely to a great extent resulting in the job loss of poor and uneducated workers. Globalization has been bonanza for the consumers however grave for the small-scale Indian producers.
Globalization has affected the Indian students and education sectors to a great extent by making available study books and huge information over internet. Collaboration of foreign universities with the Indian universities has brought a huge change in the education industry.
Health sectors are also affected a lot by the globalization of common medicines, health monitoring electronic machines, etc.
Globalization of trade in the agricultural sector has brought variety of quality seeds having disease resistance property. However it is not good for the poor Indian farmers because of costly seeds and agricultural technologies.
It has brought a huge revolution to the employment sector by the spread of businesses like cottage, handloom, carpet, artisans and carving, ceramic, jewellery, and glassware etc.
Globalization has brought variety of affordable priced quality products and overall economic benefits to the developing countries as well as employment to the large population. However, it has given rise to the competition, crime, anti-national activities, terrorism etc. So, together with the happiness it has brought some sadness also.
===================================
Globalization is positively needed by the society and country to go ahead and become a developed society and nation. A range of globalization essay is given above to help students getting education in various classes. Essay on globalization given above are easily worded and written by the professional content writer by keeping in mind the need and requirement of students.
This essay was written by a fellow student. You can use it as an example when writing your own essay or use it as a source, but you need cite it.
Get professional help and free up your time for more important courses
Did you know that we have over 70,000 essays on 3,000 topics in our database?
Cite this page
Explore how the human body functions as one unit in harmony in order to life
Globalization Essay. (2020, Aug 10). Retrieved from https://phdessay.com/world-globalization-process-essay/
Run a free check or have your essay done for you
More related Essays
Didn`t find the right sample?
Introduction Globalization is a widely discussed and contested topic. The process of globalization has profound impacts on the capacity of a nation to formulate its policies. It is accompanied by a.
Economic globalization has become the most important feature and a general trend of present world economic development. Globalization is a phenomenon and also a process of development of mankind and.
"Globalization" means different things to many people.  Some think of it positively, while others don't.  Some view it with hope and confidence, others with fear, sometimes with hostility. Globalization, according to.
Globalization and Influence on Corporations In many cases, corporations consider globalization as a matter of taking a superior business model and extending it geographically, with basic modifications, in order to.
The book "Alternatives to Economic Globalization: A Better World is Possible - A Report of The International Forum on Globalization" by Cavanagh and Mander is innovative and controversial book revealing.
The advent of globalization has brought significant changes in the market trends in the automobile industry. As the automobile industry is currently suffering from slumps due to the rising prices,.
Globalization has been a positive and negative force for many countries. Belize has witnessed tremendous opportunities because of the advent of globalization. It has opened the economy, privatized its industries,.
Nayan Chanda (2007), on the book "Bound Together: How Traders, Preachers, Adventurers, and Warriors Shaped Globalization" describes the history of globalization as a process that has existed even during the.
Similar Topics
Business Environment
Mobile Phone
Cleanliness
Going Green
Virtual Reality
3d printing
Ecological Footprint
Natural Environment
Cyber Security
Vending Machine
Environmental Protection
Environmental Problem
Advantages Of Technology
Global Warming
We use cookies to give you the best experience possible. By continuing we'll assume you're on board with our cookie policy
Save time and let our verified experts help you.
Animals Essay Topics
Moral Values Essay Topics
Festivals Essay Topics
Education Essay Topics
Nature Essay Topics
National Days Essay Topics
Holidays Essay Topics
Social Awareness Essay Topics
India Essay Topics
Sports Essay Topics
Personalities Essay Topics
Science & Technology Essay Topics
Environmental Issues Essay Topics
Proverbs Essay Topics
Seasons Essay Topics
Profession Essay Topics
School Essay Topics
Essay Topics for Class 4
Essay Topics for Class 5
Essay Topics for Class 6
Essay Topics for Class 7
Essay Topics for Class 8
Essay Topics for Class 9
Essay Topics for Class 10
Essay Topics for Class 11,12
Current Trending Essay Topics 2023
Swachh Bharat Abhiyan - Research
Lost Password
Essay on Globalization
When we talk about globalization then the very first thing that strikes our brain is it must be something about all over the globe or the entire world. It is a limitless act. Globalization is the process of exchanging products, human beings, technologies, information, etc. all over the world. Globalization is a worldwide process.
Short and Long Essays on Globalization in English
Here I have provided three different length essays on globalization for my readers.
Globalization Essay 10 Lines (100 - 150 Words)
1) The process of spreading goods, services, ideas, information, etc around the globe is termed globalization.
2) Globalization is a major contributor to the country's economy.
3) It refers interaction of business and trade beyond the borders.
4) Globalization enhances the living standard of the people of the country.
5) Under the impact of globalization, new technology and innovations make our life better.
6) Economic, cultural, and political are the three types of globalization.
7) Globalization opens new job opportunities for people.
8) People can enjoy low costs of products due to globalization.
9) Rich are more profitable while the poor are being affected due to globalization.
10) Globalization is also raising environmental concerns in the country.
Essay 1 (250 Words) - Meaning, Definition and Globalization in India
Introduction
Nowadays almost everyone is aware of the process of globalization. It is a worldwide process that includes the exchange of things, information, and human beings. Here we will discuss different features of globalization.
Meaning of Globalization
The word globalization has been derived from the word globalize which means the emergence of an international network system of economy. It simply means the act of being globalized.
Definition of Globalization
Globalization can be defined as the process of give and take where an exchange of technologies, information, goods, etc. takes place across the entire world. Simply we can say that globalization is a world trade organization.
Globalization in India
In India, globalization took place during the reign of the honorable finance minister Dr. Manmohan Singh in the 1990s. It was a golden era for India, during this time India slowly and gradually became one of the most prominent economic countries in the world. We cannot doubt the fact that India is one of the fastest-growing economies in the world.
We can also not deny the fact that since then India has developed its standard of living and poverty has also been reduced on a large scale. Globalization has many positive effects on India. It has changed the lives of people by adding quality in their lifestyle and in the coming days, there are many more changes to take place which will be for the betterment of Indians.
In the above paragraphs, we have discussed the process of globalization. From the above discussion, we can conclude that globalization is an important aspect of life which makes trade possible across the world. It has so many positive effects on the life of people and it also helps in building up the economy of our country.
Essay 2 (400 Words) - Emergence, Causes and Effects of Globalization
Globalization is a worldwide process that spreads products, jobs, cultures, information, etc. It helps in fixing up the economy of the country. Here we will discuss, how globalization emerged, types of globalization, and effects of it. So let's have a glance at the contents given below.
How did Globalization Emerge?
The main motive behind the emergence of globalization was to fix the economy of the country. It was introduced for making an exchange of wealth among all countries in the world. For example, China falls in the category of one of the best countries for manufacturing phones, so it has established trade relations with India as well as other countries for selling its product. In the same way, India is best in the production of processed petroleum and therefore it has established trade relations with other countries.
Causes of Globalization
Improved technology makes communication easier for people around the world. It also becomes easy to share information.
Improved Transport Facility
The improved transport facilities help people in carrying heavy loads of goods across the world.
The MNCs (Multinational Companies) include the exchange of investments and products which helps in keeping many countries interconnected.
People are very much interested and they are also willing to move to other countries in search of a job.
The Internet makes communication possible on a global level. If there could have been no internet, it would have been very difficult to communicate with people.
Effects of Globalization
As we all know that every cause has an effect. Here globalization too has its effects. Some of the good effects of globalization are an improved education system, improved technology, better trade system, investments, competition, employment, etc. Here we will see all these effects one by one in detail.
Globalization has really helped us a lot in improving our education. During today's era students can freely move from one place to another or from one country to another in order to get better opportunities and enhance their knowledge.
We cannot at all deny the fact that globalization uplifts the technological development. Through technology now it has been easier to access foreign knowledge. Technology also makes communication easier across the world.
Globalization helps in establishing global trade in the country. It enhances the trade of the country and it also uplifts the economy of the country.
As people get a huge profit through globalization, they are now interested in making investments on a large scale. They invest in getting profit. In this way, the interest in making investments has been increased.
Globalization has increased competition among countries. Every country wants to be better than in other countries. Therefore there has been a tough competition taking place in the entire world.
We all know that globalization has increased productivity and if there is an increase in productivity it is very obvious that there will need maximum employees. In this way, globalization also helps in getting many people employed.
From the above discussion, we can conclude that globalization has a vast effect on the life of each and every human being. It helps in many ways which have been discussed above.
Essay 3 (500 - 600 Words) - Characteristics, Types, Advantages and Disadvantages of Globalization
Globalization is the act or process of exchanging products, information, technologies, etc. from one country to another. It also helps in establishing a friendly rapport among different countries. It also helps people in enhancing their knowledge and maintaining their living standards. Here we will discuss characteristics, types, and impacts of globalization.
Characteristics of Globalization
Globalization connects the societies of the region as well as beyond the region and thus it establishes a good relationship among societies.
International Trade Made Possible
Globalization made international economic integration possible. It also helped in global production on a large scale.
Globalization played a vital role in making global tourism possible. People became interested in traveling for the sake of trade and made money in huge amount.
Globalization developed global brands that serve the country on higher or lower incomes.
Globalization promoted the migration of laborers. In a large number, laborers migrated from one region to another or from one country to another country.
Types of Globalization
There are three major types of globalization.
Economic globalization is one of the most important dimensions of globalization. It is the increase in the economic interdependence of national economies across the world. It also refers to the widespread of international movements of goods, products, capitals, information, technologies, etc.
Economic globalization is spreading very fast and expanding because of a good transport system and the establishment of good telecommunication.
Cultural globalization is the second most important dimension of globalization. It includes the transmission of ideas, values, meaning, culture, etc. in order to extend social relations with other regions as well as with other countries. In this way the circulation of different cultures takes place.
Political globalization is the third major dimension of globalization. From the word 'political' we can extract that it must be something related to politics.
Political globalization is the act of making growth in the worldwide political system. Political globalization is simply the expansion of a global political system.
Advantages and Disadvantages of Globalization
As we all know that every coin has two faces similarly every cause has two kinds of effects, one is positive and another is negative. Here we will discuss both the effects of globalization.
Globalization has introduced us to many new cultures that we were not even aware of. Today we can enjoy foreign cultures, foreign food, music, etc. because of globalization.
Arrival of New Technologies and Innovations
Globalization has also introduced us to many new technologies. In today's era, it has been so easier to stay connected and communicate with people. It has also become easier to transfer the information as fast as possible.
Globalization has also made it easier for us to access products at lower costs. Lower costs of products help people in maintaining their lifestyles better.
Change in the Standard of Living
As the nation is developing because of globalization, people also have started developing their way of living. Now they believe in keeping their standards high and also keep it maintained.
Globalization has made rapid growth in getting people employed on a large scale. As companies are increasing, the requirements of laborers are also increasing. So employment has also been increased because of globalization.
Disadvantages
Recruiting Laborers from Worldwide
Globalization makes companies hire people from all over the world. But maximum time what happens is laborers feel it difficult for them to understand the language and culture of different countries.
MNCs are maximum times unfair with their laborers. They make them work for maximum hours and don't pay a proper amount in return.
Cheap Cost Paid to Labors
As we have discussed in the previous point that laborers are paid less but they are expected to work for maximum hours. In this way, it becomes difficult for them to manage their family and maintain a good lifestyle.
As people migrate from their country to some other country in search of jobs, they used to forget their culture and tradition and starts following the culture and tradition of the country in which they are staying.
In order to get a job, people migrate to some other countries, in this way they lose the opportunity to work in domestic jobs.
From the above discussion, we can conclude that globalization has both negative as well as positive impacts. Both the impacts Shave been discussed in detail in the above paragraph.
FAQs: Frequently Asked Questions
Ans . The interrelation between different nations of the world is termed globalization.
Ans . Globalization is important because it enhances the interconnection between people and businesses all around the globe.
Ans . Yes, because it helps in increasing productivity, the emergence of new technologies, and the creation of economic opportunities in India.
Ans . Switzerland according to the globalization index 2020 is the most globalized country in the world.
Ans . There would be no information that what is going on in other countries of the world if there is no globalization.
Essay on Knowledge is Power
Essay on good habits.
Harshita Pandey
Harshita Pandey has been a professional content writer, writing online blogs and articles for reputed websites for many years. She is a graduate in philosophy from Banaras Hindu University, BHU (third-best university of India). Writing is her passion from childhood and she loves to play with the words. She loves reading books to enhance her knowledge and also to keep people updated on several topics. She really tries hard to make her writings valuable.
Related articles
Essay on world environment day 2022.
Essay on Is Gandhi Still Relevant
Essay on importance of trees, essay on national flag adoption day, dhanteras essay 2022.
Globalization essay 250 words
Globalization essay 250 words : Globalization is the process of internationalization that involves the transfer of people, technology, and ideas from one country or region to another.
Globalization is a process that has been going on for many years. It started with the migration of people from Western Europe, North America, and Australia to other parts of the world such as India, China, and Japan. The result was a more global society. It also led to an increase in economic growth so that countries like India could become more competitive in terms of economic development. Since then, globalization has spread throughout the world and it is now affecting all sectors such as education, research, healthcare, etc.
The impact of globalization on business is not just limited to economics but also social issues like inequality and political corruption is also being affected by it. This has led to a need for companies to integrate new technologies into their businesses so they can be competitive in this fast-changing environment. In order to do this successfully they need good knowledge management tools which can help them.
Globalization has been a major source of income for many countries. It has also been a major cause of economic instability, especially in developing countries.
It has led to the creation of new jobs, but it also created a huge number of new problems. For example, the high cost of transportation and communication has led to unemployment and poverty in many developing countries. In addition, it has created many problems for local governments such as corruption, lack of education, and infrastructure development.
The growth of globalization is a global phenomenon. It has led to the development of new markets and new technologies that have changed the way we live our lives. This is an opportunity for businesses to be able to create more value and grow their business, both in the short term and long term.
The term "globalization" has been used in different ways across different contexts. In the past, it was used as a synonym for "the world" or "the globe" but now it refers to the process of international trade, which involves products being shipped from one country to another country using modern communication technologies such as shipping containers, airplanes, and ships. Globalization also refers to how people are connected online through social media platforms such as Facebook and Twitter, which are becoming more popular every day.
With globalization, the world is becoming more interconnected. This means that we can no longer rely on our borders. We should be able to access information from any country or region in the world at any time.
Globalization has been a big part of our lives for centuries. It has brought us the most amazing things that we have ever seen.
We can now live in any part of the world, and we don't have to worry about our safety and security anymore. We can even use it as a form of entertainment, watching movies at any time and place. This is just one example of how globalization is changing the way people experience life and work.
Globalization essay
Globalization essay 200 words
Globalization essay 300 words
Globalization essay 500 words
Globalization essay 1000 words
500+ important Essays in English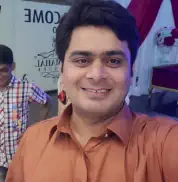 Related Posts:
Importance of English Language Essay 250 words
Gender equality Essay - 250 Words
PTE Academic
Privacy Policy
Advertise With Us

Globalization Essay – Impact Of Globalization
The model answer for Globalization Essay
Write about the following topic:
Even though globalization affects the world's economies in a very positive way, its negative side should not be forgotten. Discuss.
You should spend about 20 minutes on this task. Write at least 250 words.
Globalization Essay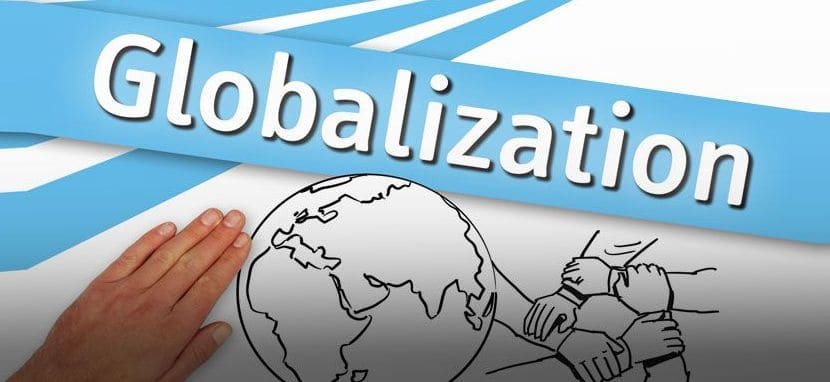 Model Answer
Undoubtedly, globalization has provided a humungous amount of benefits to developed, developing as well as under-developed nations; however, there are some disadvantages as well. I will discuss the advantages and the disadvantages of globalization in the following paragraphs.
To begin with the negatives of globalization; first of all, expansion of media has resulted in generation gap as well as cultural shock. Teenagers and adolescents follow their favorite celebrities and imitate their lifestyle, the way of dressing and habits. As a result, they lose their individuality and just end up being a copy of someone else. Next, due to advancements in modes of transportation, it has now become very easy to travel locally and overseas. And, due to increase in tourism, most of the nations have become victims of epidemic diseases, which were only observed in impoverished parts of the world.
On the other hand, globalization has resulted in manifold positives, first out of which is economic growth of nations. To expand their business, Multinational Companies (MNCs) set up their offices in different countries, which increases the employment and development rate of the nations, in which MNCs set up their business. Secondly, globalization has transformed the entire world into a global village. Earlier, the thought of traveling from one city to another used to traumatize the people, but now a person can complete a journey of thousand miles in just a few hours.
After analyzing the benefits as well as the drawbacks of globalization, it can be concluded that although globalization has resulted in some disadvantages, yet its benefits can never be ignored. Governments and natives should see the benefits of globalization and work wholeheartedly to transform its negatives into positives.
Recommended:
Essay on Migration
Global Problems Essay
Environmental Problems And Solutions Essay
Global Warming Essay
You may also like

Essay On Motivation: Motivation & Practice Is...

How to Legally Get Essay Writing Topics with Answers...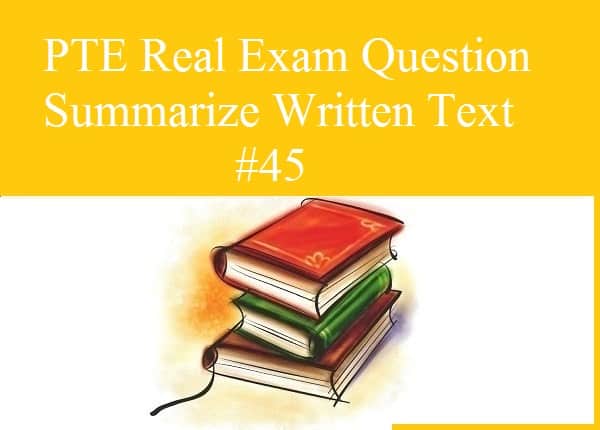 PTE Real Exam Question – Summarize Written Text...

PTE Sample Essay – Government Pay Partly Or All...
Leave a comment x.
Save my name, email, and website in this browser for the next time I comment.
Notify me of follow-up comments by email.
Notify me of new posts by email.
This site uses Akismet to reduce spam. Learn how your comment data is processed .
Privacy Overview