Knowledge Base
Popular Essay Topics
The Unexamined Life Is Not Worth Living Essay
Author Kimberly Ball
Category Popular Essay Topics
Disclaimer: This paper has been submitted by a student. This is not a sample of the work written by professional academic writers.
Any opinions, findings, conclusions or recommendations expressed in this work are those of the authors and do not necessarily reflect the views of StudySaurus.
Socrates' claim that the unexamined life is not worth living intends to cultivate the thinking capability of humankind. This claim means that the ability of human beings to conceptualize, question various issues as well as reflect thoughtfully determines the success of their lives. Through this, people can creatively and critically analyze every aspect of life. Socrates' intention was to encourage humanity to have critical thinking, and not just accepting and believing anything that seemed unrealistic or unreasonable.
Furthermore, through examining the various concepts and ideologies of life, one can develop cognitive capabilities. This enables them to understand the notions of philosophy regarding facts about life effectively. Some of these concepts include truth as well as cultivating self-correction and questioning the various happenings in their surroundings. Furthermore, one can give reasons in regards to their beliefs. Through this, one can acquire and develop a concrete understanding regarding one's understanding of the worldly occurrences (Thomas).
In regards to the ancient knowledge, Socrates argued that living a meaningful life was based on critical thinking. Furthermore, Socrates emphasized the need for one to examine own life. This mode of the examination should be approached ultimately based on a methodological doubt as proposed by Descartes.
To live up to his saying, Socrates lived an examined life. He was a man of convictions so strong that he lived a life full of the pursuit of the truth, wisdom, piety, knowledge and life according to God's will. During his trial, as seen in the Plato's Apology, he defended himself for the life he lived and believed. Socrates' life was not only right by all means but satisfactory both to those that he interacted with and to himself (Thomas). He began by questioning what true knowledge is. This was directed to those who were considered to be the wisest in Athens. He further argued that true knowledge is not the true wisdom since it does not lead to a life that has been examined.
Socrates believed in true wisdom acquired through being curious (Thomas). The wisdom he had was gained by studying the lives of others as well as his. This was because he never had pride in his personal knowledge compared to those considered wiser. Rather, he believed in a supreme being and the desire for an examined life in a selfless manner. According to his belief, an examined life is best spent when seeking internal spiritual as well as wisdom. This also involves questioning and examining other people's lives and finding the right state of the soul. His words justify this that he went around doing nothing except the persuasion of both old and young to put little care on their wealth or body. Instead, their preference should be directed in the best way possible, to the state of their inner soul (Julian).
Furthermore, he challenged those who thought had wisdom. Helped them to understand that whatever they were searching for in life did not lead to complete satisfaction and real knowledge. He believed that the right way to live was by asking questions, seeking clarification and answers. He argued that he ought to do the right thing even if it was going against the law. According to him, a command from God is of greater importance than the state's dictates.
Besides, Socrates refused to live a different life even as it meant losing his life. Furthermore, he refused to escape death because that seemed like going against the law. He further holds fast to his values and principles even during the trial. Plato, Socrates' student also lived an examined life, evident as he stated that if he had money; he would have proposed a fine though he did not have money (Julian). He went ahead to ascertain to his accusers that he would not yield to any of them concerning anything wrong, even if it meant losing his life, just like Socrates.
The argument by Socrates that unexamined life is not worth living has different implications. When taken at the point of view of someone who neither knows nor does not care to look for it, it is senseless. This is due to various people living a normal life happily and simple without bothering to question what Socrates asked. However, when considered from a curious person's point of view, it makes a lot of sense; when taken from an inquisitive person's perspective, it is very sensible. This is because such people have the desire of understanding and the passion of knowing the true wisdom. When such people live a life without pursuing true wisdom, their lives seem unfulfilled (Stack).
Though Socrates argument makes a lot of sense, it is too bold for everybody to accept it completely. This is because his thinking is based on those who have the knowledge and not considering those who do not have the curiosity. It cannot be accepted ultimately because many people live fulfilled and happy lives without questioning the happenings in the world. This makes their life simpler, satisfying and peaceful, unlike Socrates who died for being inquisitive and sticking to his principles.
Was this material helpful?
Related essays, about studysaurus, community. knowledge. success..
StudySaurus is run by two uni-students that still get a kick out of learning new things. We hope to share these experiences with you.
Ideas ,  concepts ,  tutorials,   essay papers  – everything we would've liked to have known, seen or heard during our high-school & UNI years, we want to bring to YOU.
Privacy & Cookies Policy Terms and Conditions DMCA Request
We use cookies to distinguish you from other users and to provide you with a better experience on our websites. Close this message to accept cookies or find out how to manage your cookie settings .

> Journals
> Volume 11 Issue 31
> IS THE UNEXAMINED LIFE WORTH LIVING OR NOT?
Article contents
Is the unexamined life worth living or not.
Published online by Cambridge University Press:  14 March 2012
According to Socrates, an unexamined life is not worth living. This view is controversial. Is the unexamined life worth living or not? Most philosophers disagree about the answer. While some argue for the worthlessness of an unexamined life, others support the superfluity of self critical examination. In his recent article, Jamison pooh-poohed the claim that an unexamined life is not worth living. According to Jamison, not only is an unexamined life worth living; the rigorous examination of life should not be encouraged due to its possible negative effects on the participants and the entire society. In Jamison's view, a consistent and unregulated examination of human life produces a feeling of ecstasy (a specie of spiritual feeling) in those who engage in it. The feeling, if allowed, could endanger both the thinker and the entire society. For Jamison, "once you get a taste of this kind of thing, you do not want to give it up". Someone who engages in self-critical examination eventually becomes entangled with it. Socrates became entangled in dialectics, became unpopular, was accused of corrupting the youth and eventually sentenced to death.
Access options
1 See Plato's Dialogue, Apology (38a).
2 William S. Jamison, 'Is the Unexamined Life Worth Living?' Available at http://afwsj.uaa.alaska.edu/un.htm , visited on 20/02/2011
4 Robert Gerzon, 'Is the unexamined life worth living?' Available at http://www.gerzon.com/resources/unexam_life.html , visited on 20/02/2011.
7 Jamison, 'Is the Unexamined Life Worth Living?'.
8 See Bellah , Robert N. , 'Community Properly Understood: A Defense of "Democratic Communitarianism" in Etzioni , Amitai , (ed.), The Essential Communitarian Reader ( New York : Rowman & LittleField Publisher , 1998 ), pp. 15 – 19 Google Scholar .
9 See Waismann , Friedrich , 'How I See Philosophy', in Lewis , H.D. (ed.), Contemporary British Philosophy , Third Series ( London : George Allen and Unwin Ltd , 1956 ) Google Scholar .

This article has been cited by the following publications. This list is generated based on data provided by Crossref .
View all Google Scholar citations for this article.
Save article to Kindle
To save this article to your Kindle, first ensure [email protected] is added to your Approved Personal Document E-mail List under your Personal Document Settings on the Manage Your Content and Devices page of your Amazon account. Then enter the 'name' part of your Kindle email address below. Find out more about saving to your Kindle .
Note you can select to save to either the @free.kindle.com or @kindle.com variations. '@free.kindle.com' emails are free but can only be saved to your device when it is connected to wi-fi. '@kindle.com' emails can be delivered even when you are not connected to wi-fi, but note that service fees apply.
Find out more about the Kindle Personal Document Service.
Volume 11, Issue 31
J.O. Famakinwa
DOI: https://doi.org/10.1017/S1477175612000073
Save article to Dropbox
To save this article to your Dropbox account, please select one or more formats and confirm that you agree to abide by our usage policies. If this is the first time you used this feature, you will be asked to authorise Cambridge Core to connect with your Dropbox account. Find out more about saving content to Dropbox .
Save article to Google Drive
To save this article to your Google Drive account, please select one or more formats and confirm that you agree to abide by our usage policies. If this is the first time you used this feature, you will be asked to authorise Cambridge Core to connect with your Google Drive account. Find out more about saving content to Google Drive .
Reply to: Submit a response
- No HTML tags allowed - Web page URLs will display as text only - Lines and paragraphs break automatically - Attachments, images or tables are not permitted
Your details
Your email address will be used in order to notify you when your comment has been reviewed by the moderator and in case the author(s) of the article or the moderator need to contact you directly.
Conflicting interests
Please list any fees and grants from, employment by, consultancy for, shared ownership in or any close relationship with, at any time over the preceding 36 months, any organisation whose interests may be affected by the publication of the response. Please also list any non-financial associations or interests (personal, professional, political, institutional, religious or other) that a reasonable reader would want to know about in relation to the submitted work. This pertains to all the authors of the piece, their spouses or partners.
Short on time?
Essay Service Examples Philosophy Socrates
The Unexamined Life Is Not Worth Living: Argumentative Essay
Topics: Socrates
This essay sample was donated by a student to help the academic community. Papers provided by EduBirdie writers usually outdo students' samples.
Socrates is a greek philosopher and he once said that 'An unexamined life is not worth living'. It means that we must examine our lives and we must choose a good life for ourselves through self-awareness thus it's worth living. He also said that 'Knowledge is a virtue'. It means that to know something is to do something and knowing what is good is to do what is good. We must be aware to do the right or good thing. It also comprehends that no one does bad things intentionally.
Socrates' philosophies greatly boost my reflection and views in life because they made me realize that I should know myself more and more in silence, and focused ways. Back then, I tried to ask myself, 'What is my purpose in my life?' and 'Why am I here on Earth?'. These are the questions that we ourselves can only answer. This time, I try to examine myself and how I'm capable of doing anything. Through this, I became aware of who I am, and my purpose here on Earth. I discover my bad and good sides, my passion and hobby in life, what I'm good at, and things that can make me happy, contented, and makes me complete. I also find out that I'm timid and shy to strangers but I'm clingy to someone I know dearly. It also teaches me how to think knowledgeably and be formative.
Proper editing and formatting
Free revision, title page, and bibliography
Flexible prices and money-back guarantee
As Socrates would say, 'Knowledge is a virtue'. To know something is to do something. From what I have said, I discovered my bad and good sides. I am good when it comes to helping other people, especially my loved ones and I know that helping is a good thing. I am bad when someone tries to harm and disrespect my loved ones and also when someone hates me. It is not intentional that I'm taking sides with my loved ones and I know that I'm fighting for my right. I also believe in the saying, 'Do unto others, as you would like them to do unto you'.
These philosophies by Socrates greatly boost my reflection, views on life, and experiences. It changed my thoughts and I must learn about myself as much as possible and make a change through self-awareness. It also made me learn that we must know something in order to do something that is good.
By examining ourselves, I am sure that good things will follow and we will be taking the good path and the right way. We can find ourselves meaningfully and we can make the right decisions in our life thus we are aware of ourselves that cannot make ourselves regret it. To recall, Unexamined life is not worth living, examined life is meaningful and worth living. We should also conduct ourselves the right way in order to unharmed others. As Socrates says that 'Knowledge is a virtue', we must think carefully before doing anything. We must understand the knowledge we learn through life and we must reflect on it.
Our writers will provide you with an essay sample written from scratch: any topic, any deadline, any instructions.
Cite this Page
Get your paper done in as fast as 3 hours, 24/7.
Related essay Topics
Popular Categories
Most Popular Essays
Ever since Socrates made it his life mission to spread wisdom, much to Athens' dismay, man has been perplexed with countless philosophical questions. Questions that, by nature, seem to have no distinct nor satisfying answers and as such impart feelings of discomfort and hopelessness to those who take the time to entertain them. One such question is the one that asks, "What is knowledge?". At first glance, this seemingly innocent question might offer a false sense of confidence in one's...
The iconic philosophical works of Zen Master Dogen by Yuho Yokoi and The Apology of Socrates by Plato are known for focusing on how to create and follow the path towards gaining true self-knowledge. Each of these philosophers is widely known for emphasizing the significance of true self-knowledge through similarities like self-realization and how to devote attention to each of the philosophical practices. On the other hand, there are key differences between these two beliefs like, for example, where self-knowledge...
Plato's' views can be seen firmly throughout his expressive dialogue. Plato encouraged his readers to take into account how often the general public has no appreciation for the value behind philosophy. Through his many teachings of Socrates, the dialogue of Plato represents his perceptive and view of philosophical life as he became disgusted with political life. In his most popular work The Republic, Plato focuses on virtue and the role being philosophy while also analyzing the state's effort in creating...
Civil Disobedience
Martin Luther King
Civil disobedience is having a peaceful protest or not using violence when trying to make a change. The first time this was enforced was by Gandhi. Gandhi led the salt march, a non violent protest to stop British rule. Martin Luther King also brought up the idea of civil disobedience in his Letter from a Birmingham Jail. King talks about social injustices while maintaining civil disobedience. He says that for protesting they will accept punishments because their acts are illegal...
In this essay, I aim to explain Socrates' argument concerning virtue as knowledge while offering a rebuttal and finally taking a stance. Socrates' argument concerning virtue as wisdom can be reconstructed and understood easier. After reconstruction, it becomes apparent that there may be an error in the argument concerning knowledge. The counterargument would force Socrates to rethink his argument, and he would adjust his argument. Finally, it is clear to see that Socrates' hypothesis is the correct hypothesis. Socrates hypothesizes...
Letter from Birmingham Jail
The Apology
Do you tend to think critically about who you are and what is your purpose? How would your life be if you never questioned anything, never wondered about things or asked "why?" Sometimes we don't even recognize that each and every day we are living the examined life. This lifestyle enables us to make informed decisions about our lives, which most of us do each and every day. In doing this we are ultimately determining what actions we can take...
Socrates is one of the few individuals whom one could say has shaped the cultural and intellectual development of the world; without him, history would be profoundly different. He is best known for his association with the Socratic method of question and answer, his claim that he was ignorant (or aware of his own absence of knowledge), and his claim that the unexamined life is not worth living for human beings. Socrates tends to bring inner discord, guilt, stress, anxiety,...
In the Meno and the Phaedo, the character of Socrates argues for the recall possibility of encyclopaedism . In this paper I will first briefly explain what the remembrance theory of encyclopaedism is. Thenwill consider how Socrates argues for the reminiscence theory in the Phaedo. Next, I will consider why Socrates thinks that the recollection theory of eruditeness supports the claim that the somebody of a soul is immortal. I conclude by lifting a remonstration to Socrates' use of the...
In this paper, I will argue that Martin Luther King's claim concerning civil disobedience as expressed in Letter from Birmingham Jail is more persuasive than that of Plato's claim concerning obedience to the law in Crito. Specifically, I will argue that King's claims are more persuasive because they take a more realistic and practical approach compared to Plato's claims, which contain inconsistencies and rely on assumptions that may not always be true. To accomplish this, I will first provide an...
Get original paper written according to your instructions
Save time for what matters most
Fair Use Policy
EduBirdie considers academic integrity to be the essential part of the learning process and does not support any violation of the academic standards. Should you have any questions regarding our Fair Use Policy or become aware of any violations, please do not hesitate to contact us via [email protected]

We are here 24/7 to write your paper in as fast as 3 hours.
Home — Essay Samples — Philosophy — Socrates — The Unexamined Life Is Not Worth Living: Analysis

The Unexamined Life is not Worth Living: Analysis
Subject: Philosophy
Category: Philosophical Concepts , Philosophers
Essay Topic: Meaning of Life , Philosophy of Life , Socrates
Words: 2616
Published: 17 May 2022
Downloads: 34
Remember! This is just a sample.
You can get your custom paper by one of our expert writers.
121 writers online
Remember: This is just a sample from a fellow student.
Related Essays
Socrates was the first of three major philosophers in ancient Greece. He was born in the golden age in Athens. Socrates believed that there was a 'universal truth', and that every citizen should be searching for it. He was told [...]
In the latter half of Plato's Meno, Socrates doubts whether virtue is a type of teachable knowledge and instead argues that it is a result of "true opinion" (97b). In reading Socrates' argument, I find that, while his doubt [...]
Throughout history the greatest thinkers were not those who followed the crowd, they challenged why one must follow the crowd? Who decides whether they should follow the crowd? What happens when one doesn't follow the crowd? [...]
In this section of Plato's Five Dialogues, Phaedo includes a narration of the dialogue between Socrates and his friends during his last hours in his cell. Socrates believed that as long as a philosopher's soul is confined to [...]
Aristotle's definition of the virtue of high-mindedness in Nichomachean Ethics , and of what constitutes the excess and deficiency of this virtue, poses a problem when applied to Socrates' in Plato's Apology . On one hand, [...]
What happens after we die is a widely debated and relatively unknow topic that has been brought up many times in philosophy. Different theories have been proposed as to what might happen with the body and soul after the person [...]
The most interesting historical figures that have ever existed are Socrates and St. Augustine that were in the center of the spiritual life in ancient time. Their works still are the most influential all over the world. [...]
The phenomenon of morality and its origination has been a topic of debate throughout history. Specifically, the world renowned philosophers, David Hume and Immanuel Kant, come to a very significant disagreement over the history [...]
In Immanuel Kant's Groundwork of the Metaphysics of Morals is a text that begs to be understood from some of the philosopher's more well-known concepts including the categorical imperative, which is introduced in the book as [...]
Find Free Essays
We provide you with original essay samples, perfect formatting and styling
Cite this Essay
To export a reference to this article please select a referencing style below:
Related Topics
By clicking "Send", you agree to our Terms of service and Privacy statement . We will occasionally send you account related emails.
Where do you want us to send this sample?
By clicking "Continue", you agree to our terms of service and privacy policy.
Be careful. This essay is not unique
This essay was donated by a student and is likely to have been used and submitted before
Download this Sample
Free samples may contain mistakes and not unique parts
Sorry, we could not paraphrase this essay. Our professional writers can rewrite it and get you a unique paper.
Please check your inbox.
We can write you a custom essay that will follow your exact instructions and meet the deadlines. Let's fix your grades together!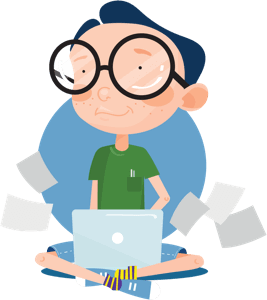 Are you interested in getting a customized paper?
We use cookies to personalyze your web-site experience. By continuing we'll assume you board with our cookie policy .
We can help you get a better grade and deliver your task on time!
Instructions Followed To The Letter
Deadlines Met At Every Stage
Unique And Plagiarism Free
We use cookies to enhance our website for you. Proceed if you agree to this policy or learn more about it.
Essay Database >
Essay Examples >
Essays Topics >
Essay on Socrates
Good Example Of Essay On The Socratic Wisdom: Unexamined Life Is Not Worth Living
Type of paper: Essay
Topic: Socrates , Life , Philosophy , Consciousness , Ethics , Morality , Law , Awareness
Words: 2250
Published: 03/08/2023
ORDER PAPER LIKE THIS
The dictum "unexamined life is not worth living", is a famous dictum uttered by ancient Greek Philosopher, Socrates, during his trial for corrupting the youth and impiety, for which he became subsequently sentenced to death. The quote was reported by Plato in his Apology, which is a recollection of Socrates's speech with the jury during Socrates trial. It is regarded as a resolution of Socrates to choose death rather than escape to exile in Thessaly or commit to silence, to live. The Socratic attitude in the dictum can be traced back to the statement of the oracle Phythia at the Delphi. His friend by the name Chaerophon went before Phythia to ask if there was any man who was wiser than Socrates at that time in Greece. Phythia answered that although Sophocles was wise, and Euripedes was wiser, it was Socrates who was the wisest of all men. Socrates understood this statement from the oracle as a communication from the god Apollo. The god Apollo was thus to become the prime directive of his reason of being. Socrates believed that a wise man was the one who believed that he knew nothing: this kind of a man has to live by examining himself and others always. In this way, his study and practice of Philosophy was godly destiny. Believing that his study and practice of philosophy was guided by a daimonic voice, disobeying god by committing to silence was worse than death (Plato 2-7). The general interpretation of the Socrates's dictum is that it represents a noble choice, when faced with many alternatives including daunting ones. Socrates believed that Philosophy, "the love of wisdom", as defined by him, was the most important pursuit for humans. Specifically, pursuit for wisdom through logical arguments and questioning, by thinking and by examining was the most important of all pursuits. In short Socrates concluded that a life with no philosophy, unexamined life, was not worth living. Unexamined life is hence the life without self- reflection and self-scrutiny. The argument of the dictum in its strongest sense affirms a concern for individual autonomy. A person who is autonomous reflects and scrutinizes upon his own life without merely going through motions ignorantly. In case one does not scrutinize and reflect upon his own life to resolve courses of his actions autonomously, but live by merely "going through motions" by pressures determined by others, then he will be like an animal or a machine at its extreme level. That life will not be his: if one cannot question his or her own drives and action so that he or she can mould them in the right direction he cannot claim to be the author of his own life. Such a life is not worth for the agent to continue living (Plato 7-15). At an individual level, as it is the most part of Socrates defense, certain personal aspects of life such as studying Philosophy and practicing religion should be autonomously decided. In a secular world, individuals' deliberations to give themselves certain moral religions should not receive any injunctions of others. The same should be the case with studying Philosophy; this should be taken as an individual's pursuit of self-mastery in knowledge. According to Plato, humans as rational beings, become satisfied or happy when they are self-sufficient. Self-sufficient in knowledge and other facets of life are therefore important ingredients of human happiness. In Apology, Socrates is a religious man who has devoted his life in studying philosophy because he believes that his devotion has a divine calling. It is by this that he has been accused of busying himself in studying matters below the earth and the sky. Further, by his dialectical arguments of Philosophy, he is also accused of making arguments that seem to overturn older bad beliefs and make good beliefs turn bad. The Socrates' argument to take the noble course of death and prison in defense of personal right of religion and self-mastery through studying Philosophy is right (Plato 2-7). At individual level too, one has to examine himself and maintain or defend what is only good or moral. Socrates saw that going to exile or accepting his "mistake" and committing to silence would mean that everything that he had done in life was illegal. It was thus most wise to continue defending his propositions to the end without caring about threats of imprisonment or execution. Socrates had spent the whole of his life teaching philosophy to anybody who would listen to it. Believing that unexamined life is not worth living, he endeared himself by asking questions to his audience, probing answers to eliminate weaknesses and examining their logic to strengthen arguments before arriving to the truth. In this way, his listeners became granted with epistemological tool of thinking about themselves. As a divine job, he was more interested in making individuals improve their souls and minds rather than thinking about wealth. Therefore, to defend his teaching Socrates was not to fear facing the deaths, for he had been put to death on immoral grounds. It was also his duty to obey the law and make defense in court, because although substantive procedures of the law had been made, it was the ruling that was immoral (Plato 6-11). Examinations of accounts of those people that are likely to affect one directly especially for spousal and parental relationships can be warranted at individual level. This is illustrated in the Apology, when a goddess mother examines and warns the son of Thetis that he should not kill Hector to avenge for his friend Patroclus. He would die immediately if he had done otherwise (Plato 7-12). One has to examine a partner's character content before marriage. However, Socratic argument can be erroneous or too radical when it means even investigating matters concerned with others. Socrates narrates that it was his systematic investigation of poets, sophists, craftsmen, writers of tragedies and politicians that resulted in his current sorrows. Although he did this while attaching the greatest importance to his god's oracle, his examination of others quickly made him popular. For instance, when he visited certain poets, he noted that they were bystanders who could explain meanings in their poems clearly: the writers of the poems did not even understand themes in them clearly. He proved that all people interviewed in those categories were not wise, because they believed that they were the wisest in their professions when they were not. Given that he was the only man in the city who believed that a wise man believed that he knew nothing and therefore his life was always subjected to investigations, he was the wisest of them all. He thus, proved this to all Athenians by relating to what oracle Phythia at Delphi had communicated to him through Chaerophon. This newly discovered wisdom made people, especially the youth, to follow him everywhere he went. However, it did not settle down well with people in the aforementioned categories. Despite conspiring that Socrates violates divine rules by studying "everything" below the earth and in the sky, they accuse him of being pestilential by "corrupting" the youths. It should be noted that these people in the categories of professions such as poets and politicians depended very much on the people especially the youths. They saw Socrates teaching as pestilential to their careers: they had therefore to plan for slanders to live. Socrates could avoid such like bad consequences; one has to seek permission, outlining the purpose and likely consequences or benefits of carrying out investigations on others' account before starting investigations on them (Plato 2-9). At the social or national level, autonomous examination cannot be warranted because it will be promoting pernicious tendency of human individuality. At social or national level, there are laws destined to ensuring individual compatibility and dependency for mutual goodness. In such a case, an individual has to act upon the laid down rules emanating from social wisdom. Socrates himself illustrates this statement by hailing soldiers such as heroes who died at Troy. In such a case he believes that they accomplished their noble course of a soldier, by defending the society of Athens in the danger of death. For the soldiers, as was the son of Thetis, it was no noble course to live cowards than dying at once. In the civil service, Socrates urges that if a person signs to take up a position in the public service, he should do what he is best at regardless of danger or deaths, rather than living in disgrace (Plato 6-11). However, it does not mean that one cannot examine morality of national laws or the society before taking oath. The oath of serving the community should only be taken when the actions to be carried out are themselves legal. For wisdom cannot beget or begotten by illegal laws. During the period when Socrates' tribe of Antiochis was presiding over Athens, as a member of the Council, he refused to vote for the trial of ten generals that had absconded their duty of picking up survivors of the naval battle. He was the only who voted against it because it was immoral, as there was a very dangerous storm that could not allow it. When the oligarch of Thirty Tyrants was established, he was told to go to Salamis to bring Leo for execution. He refused, because the harsh Thirty Tyrants were completely on a scheme of power consolidation. It should be noted that taking these noble courses earned him grater respects despite threats of being prosecuted (D'Amato 5-10). Precisions in examining life depend on one's level of consciousness. Infants and toddlers can only focus their awareness on space and time. They are more concerned with biological survival than morality or ethics. Individuals at such stage cannot derive satisfaction because of their rightful doings. Moreover, they cannot be held responsible for their wrong doings since they have no awareness of ethics and morality. For life examinations to be possible, humans have to be mature in their mental events first. They have to espouse sensations, intentions and thoughts, which are properties determined by one's soul. Thus, while an individual at higher conscious level will find it easy to examine himself critically and choose a noble course from alternatives, the one with little consciousness cannot. A highly conscious individual gains satisfaction when he takes and accomplishes a noble course. In the Socrates's dialogue, his accusers seem to be more at lower levels of consciousness that guarantee awareness of the body more than that of the mind. Such individuals would want to protect their income sources, or any means that enables their biological survival, without caring about morals and ethics. They just accused Socrates because his students had been interrogating them on more complex matters that require one to be clean in mind and the soul. Being clean in mind and the soul is a higher order consciousness that requires individuals to a choose noble courses that uphold ethics and morality only, even if it means to sacrifice basic needs for biological survival or face death. For others who engage in serial killing, their levels of existential consciousness are still low. They feel left out of the whole group and do not know that they have to depend on others. This limits the motivating factor for daily interaction; at its height one may take a weapon to harm or kill others. Some people especially those with deadly conditions want to live unexamined life. They prefer to live in passivity without caring about self-examination: they can get drunk to forget about it and remain happy. This passivity only guarantees false happiness and unexpectedness. One has to involve in examinations to gain exact remedies and develop his capacities (D'Amato 5-10). In conclusion, self examination depends on the level of consciousness and rational levels. At individual level, self examination involves the individual examining himself to make noble choice. One can also examine those individuals that could have direct effects on him like the family. Individual examinations may bring problems, especially if their aims and benefits are not well communicated. Community life examinations are done by individuals at community level, and individual decision due to his examination cannot be binding to everyone. However, one can refuse to act on illegal rules of the community, and demand re-examination in the right channel. Infants and toddlers cannot examine themselves on moral or ethical grounds because they lack mature moral events. Higher levels of consciousness are supposed to ensure adherence to higher standards of morals and ethics. Adults who compromise noble courses to take daunting ones still have low levels of consciousness. They cannot examine themselves to realize those courses that can produce greater eternal satisfaction, because they are more biologically conscious than they are mentally and spiritually.
Works Cited
D'Amato, Anthony. Obligation to Obey the Law: A Study of the Death of Socrates. Faculty of Working Papers, 111(2010).Print. Plato. Apology, trans. G.M.A. Grube. Pp. 112.130 in Readings in Ancient Greek Philosophy:
Cite this page
Share with friends using:
Removal Request

Finished papers: 1354
This paper is created by writer with
ID 272799898
If you want your paper to be:
Well-researched, fact-checked, and accurate
Original, fresh, based on current data
Eloquently written and immaculately formatted
275 words = 1 page double-spaced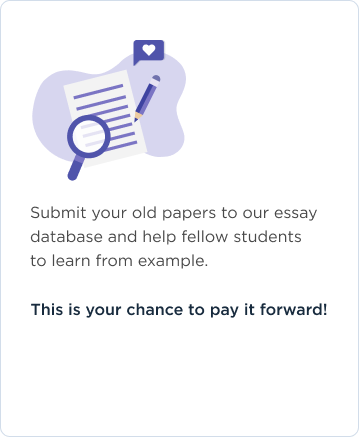 Password recovery email has been sent to [email protected]
Use your new password to log in
You are not register!
By clicking Register, you agree to our Terms of Service and that you have read our Privacy Policy .
Now you can download documents directly to your device!
Check your email! An email with your password has already been sent to you! Now you can download documents directly to your device.
Short on a deadline?
Don't waste time. Get help with 11% off using code - GETWOWED
No, thanks! I'm fine with missing my deadline
Free Samples
Premium Essays
Editing Services Editing Proofreading Rewriting
Extra Tools Essay Writing Service Essay Writer Essay Topic Generator Thesis Generator Citation Generator GPA Calculator Study Guides Donate Paper
Essay Writing Help
About Us About Us Testimonials FAQ
Studentshare
The Unexamined Life Is not Worth Living
The Unexamined Life Is not Worth Living - Essay Example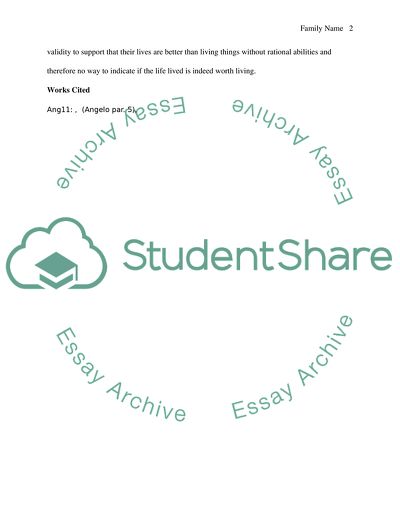 Subject: Philosophy
Type: Essay
Level: College
Pages: 1 (250 words)
Downloads: 0
Extract of sample "The Unexamined Life Is not Worth Living"
The paper "The Unexamined Life Is Not Worth Living" is an outstanding example of an essay on philosophy. The quotation from Socrates means that life to have value should be examined, reviewed, and remunerated. There are diverse issues to be expounded on: firstly, from whose perspective should one's life be deemed valuable? Secondly, who should do the examination of life that should be taken insignificance? And thirdly, as human beings, should the reason for living to be taken as a universal perspective or that from the point of view of the individual? To address these concerns and to clearly explain the quotation, the point of view that should be taken is the individual's perspective where one's life is deemed valuable when activities and endeavors are pursued the improvement of the wellbeing of others – not only of oneself.
Life Expectancy
Cited: 0 times
Copy Citation Citation is copied Copy Citation Citation is copied Copy Citation Citation is copied
CHECK THESE SAMPLES OF The Unexamined Life Is not Worth Living
Human resource management practices of chinese multi-national companies in the developed countries, world vision - ethics and corporate social responsibility, diversity management, key issues associated with an important practical and theoretical area related to management consulting, without work, there can be no leisure, one-way anova model, the impact of korean wave in japan, the puzzle of motivation by daniel pink, understanding australian industrial relations.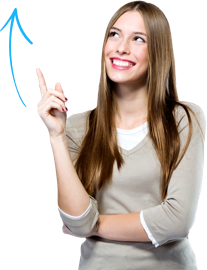 TERMS & CONDITIONS
PRIVACY POLICY
COOKIES POLICY
Home / Essay Samples / Philosophy / Philosophical Concept / Existence
An Unexamined Life is not Worth Living
Essay details.
Philosophical Concept , Philosophers
Existence , Meaning of Life , Socrates
Please note! This essay has been submitted by a student.
Get quality help now
writer-Justin
Verified writer
Proficient in: Philosophical Concept , Philosophers
+ 75 relevant experts are online
More Essay Samples on Topic
A Man's Search For Meaning is finding a purpose in life in a bad situation. We are all guilty of looking at how bad we have it, when there are other people suffering a lot worse than us. There is meaning life, you are put on ...
In Socrates and the Rule of Law, James Stephens explores Socrates seemingly contradictory views on the rule of law in the Apology and the Crito. The charge of inconsistency is first, in the Apology, Socrates openly admits that ...
The infamous Oracle of Delphi strikes again! The Oracle was known for handing out prophecies that often came true because they were trying to be avoided. This isn't exactly the case with Socrates, but this reputation is ...
Wisdom is the knowledge gained by a person through experiences or education. In other words, wisdom is the capability to learn from experiences or asking questions. This essay will present the explanation Socrates gives for the ...
Philosophy in Seven Sentences by Douglas Groothuis is an amazing book that introduced philosophy in just seven sentences. The author has done an incredible work by explaining such an important topic in philosophy just in this ...
"The Athens of Socrates' time has gone down in history as the very place where democracy and freedom of speech were born. Yet that city put Socrates, its most famous philosopher, to death". As Socrates was sentenced to his ...
Dr. Martin Luther King, Jr. is renowned for not resorting to violence during his campaign for racial equality, but for creating civil disobedience through peaceful alternatives. These protests and sit-ins created more of a ...
Carl Gustav Jung is a Swiss psychologist, psychiatrist, psychoanalyst and one of the most significant thinkers of the 20th century. In his life's work, Jung laid the groundwork for a new understanding of the human being and his ...
"Geometry is knowledge of the eternally existent," ("Sacred Mathematics"). This quotation by Plato, an Ancient Greek philosopher, demonstrates the importance of geometry to the foundations of the universe. Geometry encompasses ...
We use cookies to offer you the best experience. By continuing, we'll assume you agree with our Cookies policy .
Choose your writer among 300 professionals!
You cannot copy content from our website. If you need this sample, insert an email and we'll deliver it to you.
Please, provide real email address.
This email is exists.

Free Essays
Citation Generator
The Unexamined Life Is Not Worth Living
You May Also Find These Documents Helpful
Socrates: the unexamined life is not worth living.
After being sentenced to death for his controversial views and teachings of politics and religion to the youth of Ancient Athens, the historical philosopher Socrates was given an ultimatum to spend the remainder of his in exile. To this, Socrates stated "the unexamined life is not worth living". [i] Like the subjective nature of philosophy itself, this quote from one of the most famous philosophers of all time can come in an array of interpretations. What Socrates himself most likely meant was that a life of imprisonment was nothing more than the death to which he was sentenced. A life in which he could not explore and examine the world around him was ultimately useless. As a philosopher, this was Socrates way of life: to observe the world around him— the workings of society, the phenomena of nature, and the ideologies and beliefs of things beyond physical existence— and offer the interpretations of his observations to the rest of the public. Though this way of life ultimately spelled his peril, this was Socrates driving force— his reason for living; for Socrates, living a life unexamined was not worth living at all.…
PHIL 201 Lesson 2
The quote: "The unexamined life is not worth living." Socrates didn't mean that people have no value, or should be executed if they lived unexamined lives. Humans are unique in the animal kingdom; we have the ability to reason and reflect about everything. What he meant was: To live the unexamined life is to live less than a fully human life; not living life the way we were created to live.…
Plato's Apology: The Last Days Of Socrates
In Plato's apology: The trial of Socrates, Socrates is convicted by a great and many crimes. Through these blames Socrates comes up with different ways of countering the assumptions cast upon in his defense. In turn, through his defense Socrates makes some very strong points that revolve around the aspect of truth, re-phrasing questions and outlining the respect people should give to one another. Through this, Socrates makes his point clearer, and shares his wisdom to the people my making it clear that everyone has been misunderstood. Firstly, Socrates is accused of being the wisest man in all of Greece; he has referred to as being "eloquent". Socrates is accused of being a 'villainous misleader of youth' and, Socrates is put to blame by living an…
What Did Socrates Mean by 'the Examined Life'
Socrates believed that the universal aspiration for all men should be was virtue. However, virtue must be known before it can be desired and achieved, which requires attention and commitment. This aspiration to a higher state, ideal and disposition could only be achieved by constant self improvement, the pursuit of which was Socrates' sole goal in life. In the Apology, Socrates proves his commitment to the virtuous improvement of Athenians by referring to his negligence of his private concerns to concentrate on his divinely bestowed task of advising in people publicly or privately to aim to virtue. As a result of his diligent performance in his duty, he was on trial charged with leading astray the youth. The fruits of his labors were many powerful enemies and poverty.…
The Unexamined Life Is Not Worth Living Essay
In Philosophy this far, we've covered many topics. In highlighting Philosophy, Wisdom, and the quote, " The Unexamined Life is Not Worth Living", I will express the knowledge and insight I've taken away from Unit 1. This embodies one of the many examples of the concepts I will explain: "Too often, we enjoy the comfort of opinion without the discomfort of the thought" (JFK).…
Socrates Good Life
What is a good life in Socrates' perspective? In order to get his point across, Socrates first phrases the question of what is more shameful - doing what is unjust or suffering what is unjust. For him, doing what is unjust is more shameful than suffering it. Even Polus, another philosophical figure that often clashed views with Socrates, ended up agreeing with him. However, Callicles did not. Callicles counter-argues that what Socrates is saying is only true "by law" and not "by nature." Of course…
Socrates Quote Analysis
This quote is significant because it exemplifies the way Socrates uses HIS method. Socrates uses metaphors in order to humbly enlighten his audience. At times Socrates structure of explanation is perceived to be complex and or difficult to interpret. To simplify what he is attempting to get across usually takes a thorough examination. Socrates is from ancient times and his methodology still suits fit to modern day. Analyzing the context of his circumstances before death alone goes to show the depth of understanding one needs to comprehend his ideology and beliefs. This quote also provides us with the notion of not being selfish and to avoid pretentious. When one thinks about death or the chance of dying when they're in a predicament because…
Cave and Apology
Plato titles his account of Socrates' speech The Apology, however, the modern understanding of the word is far from the objective of the speech. The Greek word "apologia" translates into a speech made in defense, meaning Socrates was not apologizing for his actions, but supporting his so-called crimes. Socrates defended himself, saying that his wisdom was intended to be shared with others. He explained, "the unexamined life is not worth living" (Plato, The Apology, 38a). He had attempted to spread his knowledge through reflective…
Summary and Analysis of Crito
Socrates chooses to sacrifice his life to justice. He thinks his motherland raised him up and he had already made the agreement with his State, so he should obey the rules. Besides, he thinks he ought not to return an injustice or an injury to any person, whatever the provocation, so he would not escape from the prison, because this behavior may injure his State. Moreover, it is really important thing is not to live, but to live well, which is the same thing as to live…
Socrates' Common Good
Another great attribute of Socrates' was his self-sacrifice. Although not particularly stressed within "The Apology", it is quite obvious that this quality is essential to advocate the common good. In the Compendium, it is stated that we must not only live "with" others, but "for" others, as well. When reading "The Apology", we find out just how Socrates embodies the…
Socrates Apology And Crito Analysis
Socrates believed that his purpose, as a moral individual, was to achieve true wisdom of virtue and justice. With this considered, one may ask, "Then why did he accept punishment for crimes he didn't commit?" Socrates didn't care for fate, because he was only concerned for whether or not he and others were doing the right thing. This belief is shown to be evident when Socrates says, "You are sadly mistaken, fellow, if you suppose that a man with even a grain of self-respect should reckon up the risks of living or dying, rather than simply consider, whenever he does something, whether his actions are just or unjust, the deeds of a good man or a bad one." (Defence of Socrates, 28a).…
Socrates in Apology and Crito
Socrates views justice as a set of rules to maintain a harmonious relationship between the people, the city, and the Gods. He strongly believes that one should never commit an unjust act, since he says that much, "In no circumstances must one do wrong" (Crito 49b). Socrates also thinks that it is unjust to violate the orders of one's superiors, mortal or immortal, and the agreements that one made with others, "provided that they are just" (Crito 49e), i.e. for the harmonious relationship between people, the city, and the Gods. In Apology, he uses this to defend the way he leads his life. Because of what he was told by the oracle of Appolo at Delphi, he has been trying to find men wiser than he is and in the process becomes unpopular by pointing out that "the people with the greatest reputations were almost entirely deficient" (Apology 22a). This, according to Socrates, is just since he believes the oracle is the Gods' way of showing men that "human wisdom has little or no value" (Apology 23a). He also believes that one must follow their convictions no matter what the price, even death. When…
Socrates: Guilty or Not
Socrates is one of the founders of Western philosophy. The dialogues, written by many of his students, such as Plato, represent a unique way of questioning how we should live our lives, and who do we aspire to become. He was a very intelligent man who was very concerned about ethics, being a good Athenian, and doing what is just. In Plato's Apology the reader experiences all of Socrates characteristics as if they where sitting right there with all the other five hundred men representing the jury. Socrates is trying to persuade the jury by defending himself against accusations made by fellow Athenian, Meletus. He accuses Socrates of corrupting the youth and of not believing in the gods the city of Athens believes in (Apology, 24 b-c). Socrates, not being familiar with courts, attempts at defending himself stating that is most likely to engage in a defense not using the language of lawyers, but in the way he is used to speak to the public. Even though Socrates was found guilty in the court of law, hence being sentenced to death, he still persuaded one of the jury men that was not present that day in to believing he was not guilty. I believe that Socrates defended himself more than well against his accusations, and the lack of evidence presented by his accusers gives more than enough reason that he was indeed not guilty. But there are two things I do not agree with Socrates: One being that he says he is not a wise man, and the other being that if someone does wrong to another person unwillingly, is a good enough reason for the wrongdoer to not have repercussions for his acts. It is Important to see that during the entire defense Socrates is attacking his accusers, mainly Meletus and he shows this right away when he goes through the first accusation of supposedly corrupting the youth.…
Socrate and the Examined Life
The Trial and Death of Socrates takes place during a time in Socrates life where he becomes most reflective. During these final moments of Socrates life a theme arises, that of the unexamined life. Socrates claims that "the unexamined life is not worth living" (Apology 38a). Profound as the statement may seem it creates many questions; what is the unexamined life? And why is the idea of an examined life so dear to Socrates? It 's clear throughout the dialogues of The Trial and Death of Socrates has a sort of obsession with questioning the world around him, and discovering truth. These dialogues highlight an inner struggle within Socrates as he attempts to find truth about right and wrong, pious and impious. Socrates continually tries to define the world around him, the entire time playing his own devils advocate by finding flaws in his definitions. Socrates also believes that it is wrong to live a life fueled by selfish desires, Socrates is against taking payment and the collection of material possessions and makes it obvious that those who take this path are living their lives in a way that the gods do not approve of. Above all Socrates looks for right and wrong to guide him because to him the gods judgment is all powerful and the state of ones soul as judged by the gods is the most important thing people should work towards. After reading The Trial and Death of Socrates I 've come to believe that living an examined life is to live a life similar to Socrates where philosophical pursuits come above all else and reevaluating the actions of ones self and all those around is the key for a successful life.…
Analysis Of Plato's Apology
Socrates explains why the Athenian people should fear his death sentence; since they'll be giving up Socrates valuable help. All he is trying to do is sting the inactive horse that is Athens, in order to provoke them into taking action. This is a suitable metaphor to fit into Socrates earlier remarks in the Apology. Socrates is defending himself against the charges that he is a doer of evil, who ultimately is destroying the youth. His questions about society are an attempt to stimulate people's brains into forming new ways of perceiving life. Socrates new approach is implying that he will not stop his journey until they accept and understand why they're ignorant and therefore need to rethink their nature. He is telling them that he is a gift to the world and is only trying to provide help for the Athenian…
Related Topics
Meaning of life
Epistemology
The Essay Writing Experts SG Essay Experts
Disclaimer: This is an example of a student written essay. Click here for sample essays written by our professional writers.
View full disclaimer
Any opinions, findings, conclusions or recommendations expressed in this material are those of the authors and do not necessarily reflect the views of UKEssays.com.
The Unexamined Life Is Not Worth Living | Discuss
Reference this
If you need assistance with writing your essay, our professional essay writing service is here to help!
Our academic experts are ready and waiting to assist with any writing project you may have. From simple essay plans, through to full dissertations, you can guarantee we have a service perfectly matched to your needs.
Cite This Work
To export a reference to this article please select a referencing stye below:
Related Services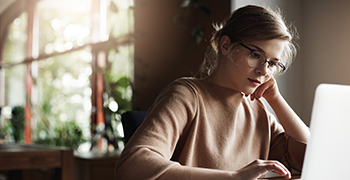 Essay Writing Service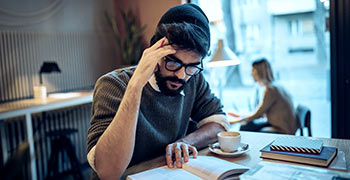 Dissertation Writing Service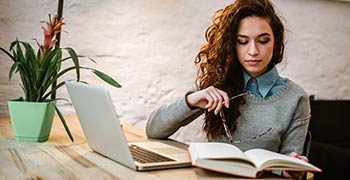 Assignment Writing Service
DMCA / Removal Request
If you are the original writer of this essay and no longer wish to have your work published on UKEssays.com then please:
Our academic writing and marking services can help you!
Find out more about our Essay Writing Service
Undergraduate 2:2
7 day delivery
Marking Service
Samples of our Service
Full Service Portfolio
Related Lectures
Study for free with our range of university lectures!

Freelance Writing Jobs
Looking for a flexible role? Do you have a 2:1 degree or higher?
Study Resources
Free resources to assist you with your university studies!
Dissertation Resources at UKDiss.com
How to Write an Essay
Essay Buyers Guide
Referencing Tools
Essay Writing Guides
Masters Writing Guides
Search Support Articles
*You can also browse our support articles here >
Change Region / Country
Here you can choose which regional hub you wish to view, providing you with the most relevant information we have for your specific region. If your specific country is not listed, please select the UK version of the site, as this is best suited to international visitors.
United Kingdom
United States
United Arab Emirates
Saudi Arabia
Write my Speech
Sociology & Philosophy
Law & Politics
Quote Analysis: The unexamined life is not worth living
Quote Analysis: The unexamined life…
Socrates believed that living a life where you live under the rules of others , in a continuous routine without examining what you actually want out of it is not worth living.
This illustration of a lifestyle is what Socrates would describe an unexamined life. Hence Socrates' renowned statement "The unexamined life is not worth living". Declaring that humans must scrutinize their lives in order to live a fulfilled one isn't agreeable to any extent.
Socrates' statement does instigate discussion, but it doesn't necessarily apply to everyone's way of life and what makes or doesn't make their life worth living. The theory that all lives that are unexamined don't have a purpose and should not be lived is unreasonable and simply not true.
There is a lot more that contributes to a person's happiness and well-being besides "examining their lives". Factors such as life experiences, being with family, things to be thankful for, memories, and reaching success in life. Everything that makes one happy, and a happy life should most definitely be lived whether its examined or not.
Epicurus' philosophy on happiness , is composed of three things; good companionship (friends), having freedom (being self-sufficient and free from everyday life and politics) and an analysed life (meaning to have time and space to think things through). Epicurus and Socrates have different approaches to the phrase "analysing life".
Epicurus would advise not to spend money as temporary relief for a bad day but rather take time out and reflect and contemplate. Socrates on the other hand has a different stance. Epicurus believes that analysing your life is one third of what it takes to have a happy life whereas Socrates believes that if you are not constantly reviewing and examining every aspect of your life just so you can get the best out of it, it's not worth living in general.
De Montaigne was one of the most significant philosophers of the French Renaissance and is best known for his skepticism. De Montaigne would've had an advancing degree of doubt and disagreement on Socrates' statement that "the unexamined life is not worth living".
Socrates said that having a mechanical life with an unthinking routine, under the rules of others without ever examining whether or not they truly want to live with those routines or rules is basically not worth living anymore. However, De Montaigne had a contrary belief on what bring our lives happiness and what makes them "not worth living".
He believed that human have a tendency to over-think things and that's mainly where our unhappiness comes from. To be happy De Montaigne knew that we didn't need intelligence and brain facts, we required wisdom and life experience. De Montaigne urged us to live the best lives we possibly can by simply not worry about our appearance, accept our own and everyone else's culture, and always endeavour to become wiser.
De Montaigne had quite the opposite approach on how to live a happy life to Socrates. Socrates believed over analysing and examining our lives would lead to better ones, whereas De Montaigne would advise us to spend less time over-analysing and overthinking things as it leads to insecurities that we are all far better off without.
Socrates statement "The unexamined life is not worth living", is an exaggeration and is predominantly false but does have a degree of truth to it. We must occasionally question ourselves and the world, as otherwise we will act without reason, and be unable to distinguish between good or bad actions, and without this way of thinking Socrates might argue we are no better off than animals.
But with this statement, Socrates promotes the idea that people who don't examine their lives should not live. Socrates seemed to overlook other factors that account to our happiness and give worth to our lives. In disagreement with Socrates; We all must contemplate now and again but only to a certain extent, as it can be disastrous to overthink and reconsider every aspect of our life.
Author: William Anderson (Schoolworkhelper Editorial Team)
Tutor and Freelance Writer. Science Teacher and Lover of Essays. Article last reviewed: 2020 | St. Rosemary Institution © 2010-2022 | Creative Commons 4.0
I think that the examined life is and integral part of existence. Who would not promote self reflection and self examination? These are key in psychotherapy, most if not all religion/practices as well as self help programs.
Let us reflect on our own life – the only one we can truly experience – and not be over (or under) whelmed by the lives of others. Let us all recognize ourselves in the context of our humanity to ourselves and to each other. Let us look within ourselves to find happiness and purpose rather than in the distractions of comparison and acquisition that consume so much of our human time. Let us take the time to reflect on our own being within the framework of all-being and not separate our self from life.
One does not negate the other. Clearly this thesis portrays the authors lack of understanding of Socrates.
So true. Thank you.
Not only does one not negate the other, but is very possible that the examined life takes one on a road away from family and other default unexamined "virtues" that are in fact socio-cultural cliches that do not stand up under scrutiny. Running with the herd is only a virtue if it is in fact a deliberate choice stemming from the examined life. The reality is that it is indeed possible–and highly likely, in fact–that living the examined life (a la psychotherapy, or contemplative hermit, or religious, or just an assertion of personal freedom) will diverge from the herd and … Read more »
It is not an exaggeration; therefore, neither false..
Socrates was arguing that happiness derived from delusion is fleeting, shallow, and worthless. Happiness from an examined life has far more value.
You mention that: "The theory that all lives that are unexamined don't have a purpose and should not be lived is unreasonable and simply not true. There is a lot more that contributes to a person's happiness and well-being besides "examining their lives". Socrates' argument and yours are fundamentally different in that Socrates was not invoking happiness and well-being. Nay, he was killed for his unconventionality and clearly believed that meaning and purpose superceded happiness and well-being. For some, happiness and well-being are satisfactory drives for living, for others, meaning and purpose are fundamental. And it can be and has … Read more »
I don't think either of the arguments given go against Socrates' statement that, "an unexamined life is not worth living". Epicurus argues that the examination of one's life is the most important thing after receiving all the essentials; all that is needed for proper survival. If this was translated into Maslow's Hierarchy of Needs, it would take up the final two stages (after physical needs, safety and love). I don't understand where your argument on wasting money as a temporary relief has its bases on, Socrates never advises that and it goes contrary to much of what he says. De … Read more »
Socrates made this comment in response to a question as to why he could not simply remain quiet. He was talking about his own values, not applying this universally. If I say that life is not worth living without sports, then it doesn't mean that anyone who doesn't like sports is worthless or undeserving to live.
Maybe just report what Socrates said and the context in which he said it and let kids make up their own minds?
Didn't Socrates state that "an unexamined life is not worth living for human beings". If he was referring to his own values, as you say, wouldn't he say something like, an unexamined life is not worth living for me.
There are several factors that deserve consideration: what does Socrates (via Plato) mean by "unexamined", and "Life", and "worth". All of these are slippery terms, not helped by the fact that we are dealing with a translation from Ancient Greek language, and a bunch of ideas that may have had VERY different meanings in a small Mediterranean city 2500 years ago. It is illogical to presume that Socrates would want the vast majority of people to not live. If, however, we view his (alleged) statement in terms of a regret, or an exhortation, then we can understand that Socrates would … Read more »
This argument falls apart given the apparent utilitarian perspective on value of life.
Plagiarism scanner DO THE CHECK
Writing help ASK FOR HELP
Read my essay GO TO READ
Sample details
Related Topics
Determination
My Neighborhood
Helping Others
Decision Making
Locus of control
Opportunity
Overcoming Challenges
Reconstruction
Never Give Up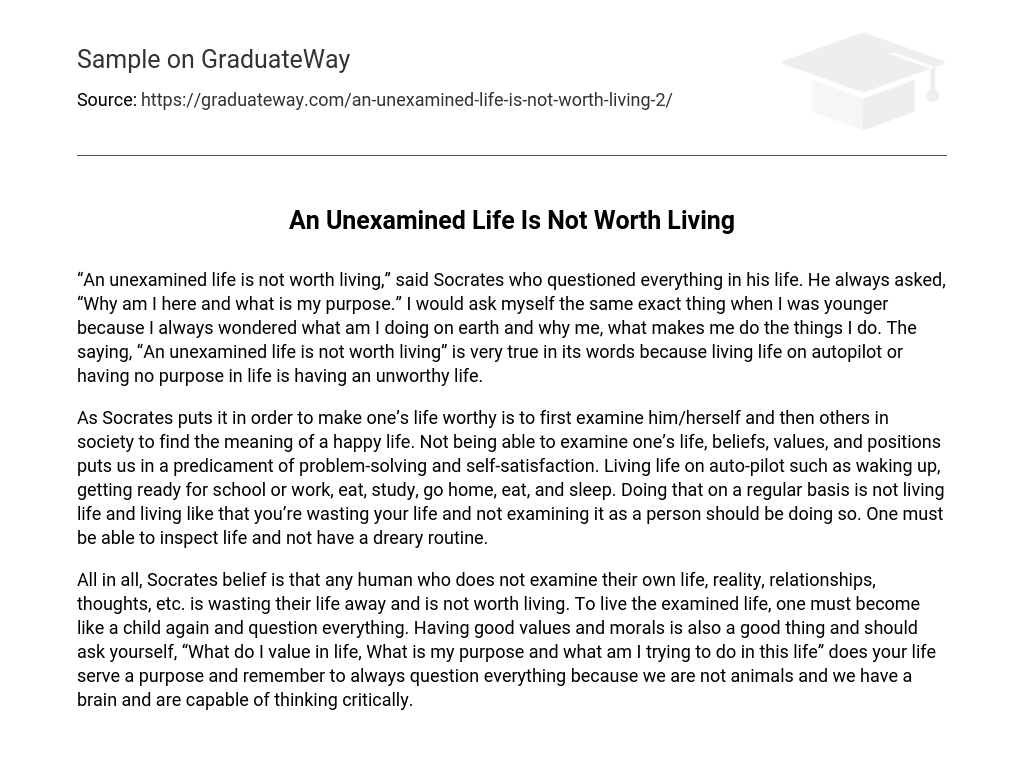 An Unexamined Life Is Not Worth Living
Grammar mistakes
Redundant words
Readability
" An unexamined life is not worth living ," said Socrates who questioned everything in his life. He always asked, "Why am I here and what is my purpose." I would ask myself the same exact thing when I was younger because I always wondered what am I doing on earth and why me, what makes me do the things I do. The saying, "An unexamined life is not worth living" is very true in its words because living life on autopilot or having no purpose in life is having an unworthy life.
As Socrates puts it in order to make one's life worthy is to first examine him/herself and then others in society to find the meaning of a happy life. Not being able to examine one's life, beliefs, values, and positions puts us in a predicament of problem-solving and self-satisfaction. Living life on auto-pilot such as waking up, getting ready for school or work, eat, study, go home, eat, and sleep. Doing that on a regular basis is not living life and living like that you're wasting your life and not examining it as a person should be doing so. One must be able to inspect life and not have a dreary routine.
All in all, Socrates belief is that any human who does not examine their own life, reality, relationships, thoughts, etc. is wasting their life away and is not worth living. To live the examined life, one must become like a child again and question everything. Having good values and morals is also a good thing and should ask yourself, "What do I value in life, What is my purpose and what am I trying to do in this life" does your life serve a purpose and remember to always question everything because we are not animals and we have a brain and are capable of thinking critically.
This essay was written by a fellow student. You may use it as a guide or sample for writing your own paper, but remember to cite it correctly . Don't submit it as your own as it will be considered plagiarism.
Choose skilled expert on your subject and get original paper with free plagiarism report
An Unexamined Life Is Not Worth Living. (2016, Oct 22). Retrieved from https://graduateway.com/an-unexamined-life-is-not-worth-living-2/
You may also find these documents helpful
Socrates: "the Unexamined Life Is Not Worth Living"
The Good Life, the Unexamined Life, and the City
Is Life worth Living?
A Life Worth Living
 Fear Paralyzes the Worth of Living
On-Campus Living vs. Off-Campus Living
Living on Your Own Versus Living with Parents
Living at Home vs. Living in a Dorm
Suburban Living Vs. Urban Living

Hi, my name is Amy 👋
In case you can't find a relevant example, our professional writers are ready to help you write a unique paper. Just talk to our smart assistant Amy and she'll connect you with the best match.
Entertainment
Environment
Social Issues
Home Essay Samples Philosophy Plato Republic
The Unexamined Life Is Not Worth Living: Philosophy Of Plato And Socrates
The expression "philosophy" signifies the affection for insight, and those that study philosophy endeavor to pick up information through sadness and reason. Socrates, the father of ancient philosophy, when expressed, "the unexamined life is not worth living", this is the most significant piece of life and it has to discover purpose and incentive throughout everyday life. If a person picks to carry on with their existence without examination, their life would need worth and they would be miserable. They would likewise be unmindful with the impacts of their decisions on themselves and the general population around them.
Plato, an understudy of Socrates, in his book "The Republic" composed a moral story known as "Plato's Cave". In Plato's moral story people are caught inside a dull cavern where they can just catch looks at the world above through shadows on the wall. Plato is describing how typical human is. They have little information and what they think they know has next to no premise. He portrays these people as prisoners, in his moral story, and they are possibly free when they gain information about the world over the cavern.
An individual who carries on with an unexamined life may appear to be content and accept they have the responses to what they have to know. Philosophical inquiries are unessential to them since they accept that they have just addressed them. For instance, the offspring of a religious family may follow the theistic view and presume the significance of life is following God's commands and lessons, in spite of never utilizing motivation to go to their own acknowledgment. On the off chance that an individual doesn't have a genuine, discerning conviction about the importance of life, they will never be completely fulfilled. Without this, an individual will have no objectives to endeavor towards and their life will be pointless. This described me before taking philosophy.
✓Full confidentiality ✓No hidden charges ✓No plagiarism
So basically, your life is trivial and you should not by any means live, in the event that you simply accept circumstances for what they are with things and simply take everything for what it is, and whatever else it might toss at you. If you never ask questions to help you enable to get information to be wise as opposed to being totally unmindful of your general surroundings, at that point truly what great is your life on the off chance that you couldn't care less? The following point I need to inspire is the distinction between an unexamined life versus an examined life. An individual who carries on with an unexamined life is emotionless about things and thoroughly ignores everything in life aside from them-selves. It's as though they're only here for the ride and there going to accept it to the extent they can without taking any kind of action to better themselves as a person.
A prime a case of an individual who carries on with an unexamined life is somebody who doesn't go to class to find out about anything so there not working towards being anyone throughout everyday life, they basically have no redeeming qualities to them and they couldn't care less. They couldn't care less to investigate the things in life that it brings to the table, even the littlest of things and could mindless make anything out of it. So as I referenced previously, their sole design is simply being here for the ride and they have no intention of better themselves as an individual. Conversely an individual carrying on with an analyzed life, they have an occupation, they're going to class and attempting to make something out of themselves, they're driven, and basically attempting to make the most out of each open door they're given. They are completely mindful of what's happening on the planet just as to all of their environment. They comprehend what they need throughout everyday life, there curious, proficient and really the uttermost thing from being oblivious, for example, of an individual living of an unexamined life. Those are my contemplations and suppositions on the primary contrasts between an unexamined and examined life.
According to Socrates, "the unexamined life is not worth living", the most significant piece of life is looking at your decisions and convictions utilizing objectively and deciding whether they are substantial. On the off chance that a person picks not lead an unexamined life, they would find that their life needs worth and they would be miserable. They would likewise lead an indecent life as they would be insensible with impacts their decisions have on themselves and everyone around them.   
*minimum deadline
Cite this Essay
To export a reference to this article please select a referencing style below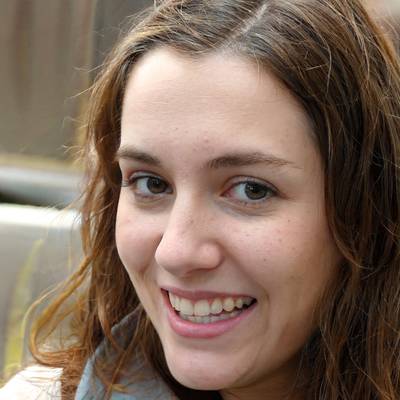 Categorical Imperative
Martin Heidegge
Golden Mean
Political Philosophy
Philosophers
Related Essays
Need writing help?
You can always rely on us no matter what type of paper you need
*No hidden charges
100% Unique Essays
Absolutely Confidential
Money Back Guarantee
By clicking "Send Essay", you agree to our Terms of service and Privacy statement. We will occasionally send you account related emails
You can also get a UNIQUE essay on this or any other topic
Thank you! We'll contact you as soon as possible.
Aug 7, 2018
Socrates : The Unexamined Life Is Not Worth Living
Socrates was a teacher in Greece. His most famous quote is — the unexamined life is not worth living. This quote sounds easy because it's straightforward but it is not. The quote is enigmatic as Socrates himself was. What does this contrarian quote have to do with living a life? The Socrates quote is a bit difficult to understand directly. It may be easier to start with a preliminary: The examined life is worth living.
In school, examinations are conducted to check how much students have learned. They have to answer the questions. Then, the teacher "examines" answers and according to the quality of answers, students get grades which determine how well they have done in the exams.
Similarly, you need to examine life so that you can know how are you going and doing in life.
The unexamined life is not worth living because…
One day we all are going to die. And when you will be looking back at your life on deathbed, what kind of life you will expect from yourself. A life made of happiness, satisfaction, and purpose or a boring ordinary one in which you didn't do and achieve anything.
You have to question and find the answers about life by yourself. Most people live mediocre living because they are not even aware that they need to examine life. If by chance if they do it, then they don't know how to do it, so they try to copy the life of others just like they copied homework in school. Their life is based on the opinion of others, not knowing that everyone is unique, so their life and answers to its questions.
The unexamined life is not worth living because here a person doesn't examine his life. He does not really know and understands himself. And this is what Socrates tried to say. If you don't examine your life, then you would not question and then miss on the answers to make it worth living.
"Our lives are but specks of dust falling through the fingers of time. Like sands of the hourglass, so are the days of our lives." ~ Socrates
What if you don't examine your life?
If you don't examine your life, then you are just going passively through life without any goals, dreams, enthusiasm, and purpose. You are not making any effort to make it worthwhile and losing the autonomy on it. You are just getting carried away, looking for fun and entertainment most of the time.
So, there are two choices — to make it worth living or passively live an ordinary life. Both kinds of life have got its own challenges. Worth living life challenges are made by you which makes you strong, alive and happy. In ordinary life, you avoid challenges and passively accept everything which comes to you.
Signs you are living an unexamined life
You lack a sense of who you are.
Happiness mostly depends on external factors.
Not sure of what to do and what not to do.
Have regrets and hopelessness from the past.
A lot of time spent on TV, mobile, movies and social media.
There are more talks about other people and food.
Competition with others.
Dependence on opinions and advises of others.
Don't have any goals or plan in life.
"Worthless people live only to eat and drink; people of worth eat and drink only to live." ~ Socrates
Characteristics of an Examined Life
When a person examines, he becomes strategic about his life.
There is progress in life.
The focus is on personal development.
Have clarity, values and internal compass.
Competition with self.
Talks are on ideas rather than people.
Happiness depends on personal decisions and choices.
Have goals and vision for the future.
The focus is on finding the unexplored potential, talents, and creativity.
"When it's time to die, let us not discover that we have never lived." ~Thoreau
Why don't people examine their lives?
Unfortunately, most people do not make conscious efforts to use reason in establishing a set of values that guide their lives. So, if examining life is the most important thing so why not we examine our lives. The reason is very few people know, the unexamined life is not worth living.
Now, who should teach us to examine our lives? Our learning mostly happens at home by parents and at school. If the school teaches to examine lives, our lives would have been much different and better.
Another reason, most people avoid leading an examined life. It's not that they don't have the time, they actively avoid examining their lives. Because it is not easy to think. It is hard to look inside. It takes a lot of courage to look inside and accept yourself with all your failures, guilt and disappointments.
The Examined Life
Everybody is unique and so their lives and their idea of examined lives. Our idea of examined life, dreams and happiness differs from others. Our satisfaction, values, priorities, and definition of successful life all are different.
"Not life, but good life, is to be chiefly valued." — Socrates
As you begin to know yourself, your answers of examined life and the self-map will become clear. Your happiness depends on how well you are living an examined life.
"Most people, including ourselves, live in a world of relative ignorance. We are even comfortable with that ignorance because it is all we know. When we first start facing the truth, the process may be frightening, and many people run back to their old lives. But if you continue to seek the truth, you will eventually be able to handle it better. In fact, you want more! It's true that many people around you now may think you are weird or even a danger to society, but you don't care. Once you've tasted the truth, you won't ever want to go back to being ignorant." ~ Socrates
Your life may be in lots of confusion. And chances are it will go into more confusion on examining, but after clearing this confusion, your design of life will be infinitely better than it was unexamined. You substantially reduce the probability of mistakes and save valuable time. Your life is not difficult, your ignorance of examining life makes it difficult.
Living life is an art, most important art, difficult and complex, which is not taught in school and like every art, it takes time to learn.
"The really important thing is not to live but to live well. And to live well meant, along with more enjoyable things in life, to live according to your principles." ~Socrates
How to examine your life?
Examining life means creating a self-map for life. What really matters most to you. What you want to do for yourself, parents, country and for the world. For this, you have to know yourselves, who you are.
"To find yourself, think for yourself" ~ Socrates
If you don't create a map, no matter how fast you are going or how high is your confidence, without this map, you are directionless and clueless in life. The point is you'd still be lost. The fundamental problem has nothing to do with your behavior or attitude. It has everything to do with not having a map.
The map gives you an understanding of your location and destination. It means to know who you are, where you are now so that you move can ahead in the right direction.
Happiness cannot be pursued directly. It is always a by-product of your choices and decisions. People who examine their lives are happier than those who don't. No one has all the answers. But those who have some sense of who are they also have a context for understanding how all the elements of their life fit together.
It is only in striving to come to know ourselves and to understand ourselves do our lives have any meaning or value.
If there are two people, one with a map and one without a map, who has the better chance of reaching the destination? The one with the map, of course. When you begin to know yourself, you take control of life. You decide what you want to be and begin a revolution in life.
"Do not go through life like a leaf blown from here to there believing whatever you are told." ~ Socrates
Now, somebody would say that they have seen people who have not examined their life but still are happy.
About a hundred years back, most of the people were living in the agricultural age, they had very simple lives. Like people in villages, remote areas today who are not aware of the issues and complexities of life. The answer to this question is that maybe they are blessed with their lives. If they don't have access to modern inventions that doesn't mean they are unhappy about it, in fact, they are probably more happy and healthy in their simple life. But we are probably not and that's why we need to strive for it to make it beautiful, meaningful.
Originally published at revolutionarystudent.com on August 7, 2018.
More from Mudit The Developer
About Help Terms Privacy
Get the Medium app
Mudit The Developer
Text to speech The Unexamined Life Is Not Worth Living
The unexamined life is not worth living analysis.
The Apology by Plato delves deep into the concept of wisdom and self-examination. Socrates declares that "the unexamined life is not worth living". Putting this phrase into context, Socrates has been falsely accused by Meletus of corrupting the youth of Athens and believing in artificial gods that were not the same as the gods of Athens. Meletus represents the hypocrisy of the world, he, who is not guiltless in the face of accusation, has falsely accused Socrates of social wrongdoing. These accusations stem from Meletus' steadfast insecurity of himself. Socrates exposes Meletus' insecurity that he may be morally corrupt himself. These accusations fulfill that insecurity, that in falsely accusing Socrates of moral corruption, he is proving
Finding Meaning in Albert Camus' The Plague Essay
Socrates, a Greek philosopher, once said that "the unexamined life is not worth living" (Apology 38b). Like Socrates, Albert Camus believed that a man needs to live meaningfully.
An Unexamined Life Is Not Worth Living
"An unexamined life is not worth living."  (Plato, trans. 1871, pa.68)   As Socrates stands against the court, on his final moments, he stands against his firm beliefs, and his insubordinate teachings.  He feels that it is his mission, by God, and his purpose, to seek for this truth within both himself, and other men.  It is often asked what makes life worth living?  In the eyes of Socrates, this 'unexamined life' is one who lives with ignorance, and is not willing to live through experiences, and constantly searches for the truth.  Both self-reflective and self-critical, they walk on a path that seeks for answers to the bigger (and sometimes smaller) questions.  The thirst for knowledge and, through examining his own life, encouraging and reflecting on others' lives, and being critical of those who do not examine their own, Socrates drew to the assumption that an unexamined life is certainly just not worth living.
Philosophy CPT: "The unexamined life is not worth living" Essay
The term "philosophy" means the love of wisdom, and those that study philosophy attempt to gain knowledge through rationality and reason. 1 Socrates, the father of ancient philosophy, once stated "the unexamined life is not worth living". This is the most important part of life and it is need to find purpose and value in life. If a person chooses to live their life without examination, their life would lack value and they would be unhappy. They would also be ignorant to the effects of their choices on themselves and the people around them.
Plato 's Apology And Ralph Waldo Emerson 's On Self Reliance
Through Plato's Apology and Ralph Waldo Emerson's "Self-Reliance" both contend that living an unexamined life is living a life of ignorance and futility. On the other hand, living an examined life is living an enlightened life full of intelligence. I agree with Plato and Emerson's similar ideas that without knowledge, life as it is, is not worth living. They both argue that having personal beliefs creates an intelligent society. Having knowledge allows for one to set goals and objectives to achieve within a lifetime, which gives purpose to one's life.
Life's Greatest Lessons Analysis
Response to change is a major key people's success in life. Everyday people make decisions on change. The way people act on those obstacles makes or breaks a person. Responding the right way can be one of the most challenging objectives a person may face.
A Discussion of Socrates' Quote: "The Unexamined Life is Not Worth Living"
Everyone has a life to live; however, there are quite different between the unexamined life and the examined life. In the word of Socrates," The unexamined life, for a human, is not worth living", "the unexamined life" means people have no question, they never question the life, and they don't want to know about the truth, and they don't know who they are. Those people just get up every day, go to work and go to sleep, keep repeating these and never wonder what is the meaning of their life. On the other hand, the examined life is that people always searching for reasons, they know who they are, and they know who they want to be and keep working hard, try to improve themselves. Therefore, the unexamined life is not worth living because they
Socrates : The Meaning Of Life
Socrates lived most of his life constantly examining his own ideas and character. He saw such self-examination, whether conducted by himself or conversation with partners, to be the greatest good of a life worth living. Socrates' focus was to determine how to become a better human being. In this Socratic perspective, the quality and persistence of the attention we pay to living an examined life is at the heart of living well. Examining anything will result in understanding it. As for that Socrates quote "The unexamined life is not worth living". To me, that means to understand what you are living for is more important than actually living. Understanding yourself, your choices, and why you make those choices; Understanding others that influence you or are influenced by you. Truly understanding what you're doing in your lives endeavors are all things that would make your life "examined". Living an unexamined life would consist of never asking questions to help obtain knowledge to be intelligent instead of being completely ignorant to the world around you. However in this current society, knowledge seeking students are fed ideas and frameworks of interpretations, and attitudes about life and subjects
Comparing Dorfman And Tanya Davis's Video How To Be Alone
How can one hold true to, and discover, the philosophies by which one will live? How does one avoid straying from a path of an examined life? There are as many methods of coming to philosophical opinions as there are philosophers. Many of the philosophers from this class are known because they took the ideas that were around them, and either rejected them, or through deep thinking, eloquently refined them. Descartes did this by being alone. Only while alone was he able to fully give himself to concentrating on philosophy. Maybe his way of philosophising was a form of mediation. However, this does not seem balanced. Humans are social creatures. While loneliness has a certain appeal, personally, I would prefer Socrates dialectic process. Epicurus was social as well. They both surrounded themselves with friends whom they could truly discus their philosophies. Descartes was known as (one of) the brightest minds in his school. Maybe he simply could not find friends who could engage him in philosophy; or maybe he honestly just prefered to be alone. To quote Andrea Dorfman and Tanya Davis's video/poem How to be Alone: "You could stand, swathed by groups and mobs or hold hands with your partner. Look both further and farther in the endless quest for company.
"The unexamined life is not worth living." (Apology, 41e) Socrates held this statement to himself to a point where he allowed the courts to take his life because they don't want him to continue his quest of insights, questions and knowledge. The philosophy of Socrates as explained by Plato offers an important concept of what it means to live the examined life and what makes a life either examined or unexamined. The combination of Euthyphro, The Apology and the Republic help understand what Socrates means when he says that the unexamined life is not worth living, proving it what he believed, a valid statement. What Socrates means by an unexamined life, is we are just coasting through and not making any decisions or asking any questions. What Socrates means by living the examined life, that it's logical when people are striving to know themselves and to understand our lives if they have any meaning or value to them. An examined life would be trying to understand your purpose of why you are here and what you are presently thinking. By examining your life, you therefore are understanding yourself and will not be subject to actions motivated by passion or instinct.Socrates uses examples defending his case about the unexamined life. "That is because I am so desirous of your wisdom, and I concentrate my mind on it, so that no word of yours may fall to the ground." (Euthyphro, 18d) Socrates could not see a point in living if you were unable to ask questions and challenge your way
Mortality In The Movie : The Lovely Bones
The main goal in philosophy is to shows us the right way on how to live a great life and to understand its meaning and purpose. Every philosopher has their own blueprint, which includes different methods and rules on how to reach that goal; these include backing up your opinions with reason, seeking secure foundations in 'objective truth', thinking outside of your own perspective, and seeking intellectual and moral excellence, wisdom and prudence. Philosophy will help you analyze and learn about your own knowledge, freedom, morality, religion, and the meaning of life.
Lessons of Life Essay
All through life, we experience various occasions when decision-making become necessary. A number of them present themselves in difficult forms and at crucial points. Most of the verdict we take will eventually figure and describe our track of lives. These are what we refer to as lessons of life. Choices never present themselves in an easy way. In some instance we are always forced to pay a price to achieve something. This implies that we are trading for an outcome we are seeking.
Socrates was a classical Greek philosopher who lived from 470 BC to 399 BC. Today he is credited with many influential philosophical ideas and quotes, but one in particular "An unexamined life is not worth living". What Socrates means by this quote is that a life without the pursuit of wisdom and knowledge is no life at all. Socrates reflects on this idea to his audience of jurors during his trial. The men of Athens felt threatened by Socrates, believing him spreading his philosophical ideas would disrupt their way of life and order in the city of Athens. During his trial Socrates pleads his ignorance about the world around him and that all he wishes to do is to explore his thought and attempt to gain as much knowledge as he can. Throughout his life Socrates has gained a number of enemies and critics just for being a curious person. He understands this and preaches it to his jurors at the trial explaining to them that he would venture around the city conversing with professionals of a certain craft, not for the purpose of exposing their ignorance of the world around them but to learn for himself along with attempting to teach them to think critically and on their own. Socrates uses the craftsmen as an example in his defense. He explains that he approaches the craftsmen to become more knowledgeable about their profession and that they would be wiser than he was about the subject, he goes on to say "the good craftsmen seemed to me to have the
Essay about The Importance of Philosophy
Philosophy seemed to be the center of the majority of peoples lives Before the Common Era, yet today it also upholds just as much, if not more, importance to the normal person than of the 'scientist' or renowned 'theorist.' Philosophy makes people who they are, their own
Reflection On The Unexamined Life Is Not Worth Living
Through the examples of Oedipus and Socrates, the saying "the unexamined life is not worth living" proves true in three ways: first, to live a life full of discovery is a direct calling from God; second, an examined life leads to humbleness; and lastly, a life spent in investigation will constantly be in pursuit of truth.
Related Topics
Essays database
How It Works
Testimonials

The Unexamined Life Is Not Worth Living Speech
Any topic at any level
Original essays from scratch
Free revision within 2 days after the order delivery (on demand)
Vip services
Get a price quote
Buy custom The Unexamined Life Is Not Worth Living
Essay's paper info, essay's paper body.
Without questioning and wondering, life and philosophy would be worthless. An unexamined life would lead to one that was without question and curiosity, something which Socrates could not fathom. Without the curiosity that comes with examining life, philosophy would fail to exist. According to Socrates, a great philosopher, life would not be worth living without the addition of the philosophical thinking that helped to make our lives more exciting and worthwhile...
Need an Essay?
Choose one of the options below
Custom Written Essays
Order plagiarism free custom written essay
All essays are written from scratch by professional writers according to your instructions and delivered to your email on time. Prices start from $11.99 /page
Full Access to Essays Database
This option gives you the immediate access to all 184 988 essays
You get access to all the essays and can view as many of them as you like for as little as $28.95/month
If at our website you can not find any essay you need for your study, you can order a paper on any topic with us. Our company employs only qualified writers that are Master's and PhD holders.
Order custom written essay
Research papers are written by professional writers
Requirements are always met
Posibility to control the working process of your paper
A chance of becoming the best student in your class.
Without the curiosity that comes with examining life, philosophy would fail to exist. According to Socrates, a great philosopher, life would not be worth living without the addition of the philosophical thinking that helped to make our lives more exciting and worthwhile. Socrates lived his life to question and to wonder...
General points of the essay
The Protagonist and the Essential Question for "Life of Pi" "You can't buy what I've got" Is Darryl's way of life worth fighting for? Death, Life And The Question Of Identity The Life Of Socrates The Unexamined Life is the unexamined life worth living? only a life lived in the face of death can be significant or meaningful' and answer the question 'Could a creature that was incapable of death live a meaningful life? Socrates An unexamined life Socrates' Unexamined Life Socrates, Philosophy and the Good Life the unexamined life is not worth living Unexamined Life Is Not Worth Living unexamined life Living Life Every Life Is Worth Fighting For
Essays related to the topic
Order from our company and save your money, time, and energy
Please notice!
Some text in the modal.
Essay Writing Services
PowerPoint Presentation
Article Critique
Rewrite My Paper
Business Essays
Annotated Bibliography
Article Review
Blog Review
Business Report
Capstone Project
Film Critique
Movie Review
Literary Analysis
Interview Paper
Marketing Plan
Response Paper
Reaction Paper
White Paper
Extended Essay
Scholarship Essay
Technology Essay
Narrative Essay
Book Report
Nursing Research Paper
Dissertation
Book Review
Research Proposal
Extra Services
Nursing Case Study
PDF Poster Writing
Questions-Answers Papers
Business Plan
Motivation Letter
Excel Homework
Synopsis Writing Services
Thesis Proposal
Grant Proposal
Literature Review
Discussion Board Posts
Outline Writing
Article Writing Service
Personal Statement
Essay Formatting Service
Paper Editing Services
Essay Proofreading Service
Questionnaire Writing Service
PowerPoint Poster
Nursing Concept Map Writers
Math Problem
Online Test
Report Writing
Economics Essay
Remember me Not recommended on shared computers
Forgot your password?
Or sign in with one of these services
By ENA • March 4
The Unexamined Life Is Not Worth Living
Excerpted from Character Is Destiny: The Value of Personal Ethics in Everyday Life By Russell W. Gough, Ph.D.
For, the title of this chapter, I quote an immortal sentiment expressed by one of the most well known and revered of all philosophers.
Socrates made provocative remarks like this famous one as part of his daily practice in Athens in the late fourth century B.C. (several years after Heraclitus' death). When he made these statements, he was invariably exhorting his fellow Greeks to avoid falling into the trap of what we might call "ethical complacency," the point at which an individual ceases trying to become a better person.
People can become ethically complacent for varying reasons. They might, for example, have become so consumed in their daily lives with making money or gaining fame or enhancing their physical appearance that they are essentially left with no time and energy to think about improving themselves in any other respect. (Ironically, these particular reasons, all too familiar in the present day, were what concerned Socrates most about his fellow Greeks.) Or, people might have developed an "Oh well, I'm too set in my ways now" attitude. Or their attitude might have become one of "I'm content with the way I am, faults and all-so why bother trying to improve anymore?" Or, worst-case scenario, they may simply have come to believe that their character has no room for improvement.
For Socrates, wise, conscientious, and forthright teacher that he was, these "reasons" are really nothing of the sort and are rather best described as excuses or self-deceiving falsehoods, or both. For him, the first and most important part of examining one's life from an ethical perspective-or of appreciating the importance of personal ethics in one's everyday life-is being honest about and taking responsibility for where and what one is as a free, moral, and adult human being.
With his marked emphasis on honest, ethical self-examination, Socrates was also echoing a sacred two-word principle known to virtually every person in the ancient Greek world: "Know yourself." He was not, however, merely echoing this sacred principle; he was deeply transforming its meaning. And herein lies not only the brilliance of Socrates' teaching and example but also an essential starting point for our looking-in-the-mirror discussion.
"Know yourself" was one of two sacred mottoes inscribed over the entrance to the temple of Apollo at Delphi-regarded by the ancient Greeks as the holiest of sites. (The second motto, by the way, was "Nothing in excess," emphasizing the importance of moderation and balance in one's life.)
Prior to Socrates, the conventional interpretation of "Know yourself" was something along these lines: "Know your place, your status, and your duties in society, and be true to them. Do not try to usurp a position in society not yours by right of birth or divine command." Undoubtedly, the greatest impact of such an interpretation was felt by those in possession of neither political power nor wealth-that is, the "underclass," which in ancient Athens meant everyone except a relatively small group of aristocratic families. Thus, if you were, for example, a blacksmith or a farmer, much less a slave, you were expected to be the best blacksmith, farmer, or slave that you could be-but no more.
One of Socrates' greatest and most enduring legacies, one for which he ultimately gave his life, was to fundamentally transform the meaning of "Know yourself" by turning it inward . In other words, when Socrates advised his fellow Athenians-the aristocrats, more often than not-to examine their lives, to "know themselves," he was exhorting them to give far less time and attention to external circumstances like social status and wealth and to give much more time and attention to the things that matter most: internal goals, like wisdom, truth, and ethical character.
User Feedback
Recommended comments.
There are no comments to display.
Join the conversation
You can post now and register later. If you have an account, sign in now to post with your account.
×   Pasted as rich text.    Restore formatting
  Only 75 emoji are allowed.
×   Your link has been automatically embedded.    Display as a link instead
×   Your previous content has been restored.    Clear editor
×   You cannot paste images directly. Upload or insert images from URL.
Insert image from URL
Submit Comment
How to Escape Faux Self-Care
By Steven Robinson , in Personal Growth , 17 minutes ago
Step by Step Guide to Effective Negotiation in all your Relationships
By Natalie Garcia , in Personal Growth , 8 hours ago
Awe: A Powerful Tool for Nurturing Young People and Combating Self-Focusing
By kamurj , in Personal Growth , 8 hours ago
How to Decode Body Language - Tips for Reading People
By Olivia Sanders , in Personal Growth , 8 hours ago
Becoming a Better Person - 3 Ways to Develop Your Moral Compass
By Steven Robinson , in Personal Growth , 9 hours ago
Reap the Benefits of Daily Rituals As You Age
By Matthew Frank , in Personal Growth , 9 hours ago

Existing user? Sign In
Online Users
Leaderboard
All Activity
Relationships
Career & Money
Mental Health
Create New...