Module: Academic Argument
Argumentative thesis statements, learning objective.
Recognize an arguable thesis
Below are some of the key features of an argumentative thesis statement.
An argumentative thesis is . . .
An argumentative thesis must make a claim about which reasonable people can disagree. Statements of fact or areas of general agreement cannot be argumentative theses because few people disagree about them.
Junk food is bad for your health is not a debatable thesis. Most people would agree that junk food is bad for your health.
Because junk food is bad for your health, the size of sodas offered at fast-food restaurants should be regulated by the federal government is a debatable thesis.  Reasonable people could agree or disagree with the statement.
An argumentative thesis takes a position, asserting the writer's stance. Questions, vague statements, or quotations from others are not an argumentative thesis because they do not assert the writer's viewpoint.
Federal immigration law is a tough issue about which many people disagree is not an arguable thesis because it does not assert a position.
Federal immigration enforcement law needs to be overhauled because it puts undue constraints on state and local police is an argumentative thesis because it asserts a position that immigration enforcement law needs to be changed.
An argumentative thesis must make a claim that is logical and possible. Claims that are outrageous or impossible are not argumentative thesis.
City council members stink and should be thrown in jail is not an argumentative thesis. City council members' ineffectiveness is not a reason to send them to jail.
City council members should be term limited to prevent one group or party from maintaining control indefinitely is an arguable thesis because term limits are possible, and shared political control is a reasonable goal.
Evidence Based
An argumentative thesis must be able to be supported by evidence. Claims that presuppose value systems, morals, or religious beliefs cannot be supported with evidence and therefore are not argumentative theses.
Individuals convicted of murder will go to hell when they die is not an argumentative thesis because its support rests on religious beliefs or values rather than evidence.
Rehabilitation programs for individuals serving life sentences should be funded because these programs reduce violence within prisons is an argumentative thesis because evidence such as case studies and statistics can be used to support it.
An argumentative thesis must be focused and narrow. A focused, narrow claim is clearer, more able to be supported with evidence, and more persuasive than a broad, general claim.
The federal government should overhaul the U.S. tax code is not an effective argumentative thesis because it is too general (What part of the government? Which tax codes? What sections of those tax codes?) and would require an overwhelming amount of evidence to be fully supported.
The U.S. House of Representative should vote to repeal the federal estate tax because the revenue generated by that tax is negligible is an effective argumentative thesis because it identifies a specific actor and action and can be fully supported with evidence about the amount of revenue the estate tax generates.
Contribute!
Improve this page Learn More
Argumentative Thesis Statements. Provided by : University of Mississippi. License : CC BY: Attribution
15 Thesis Statement Examples to Inspire Your Next Argumentative Essay
Have you ever watched a great film trailer and thought, "I have to see that movie!"? A good trailer gives you the basic premise of the movie , shows you the highlights, and encourages you to want to see more.
A good thesis statement will accomplish the same thing. It gives readers an idea of the most important points of an essay, shows the highlights, and makes them want to read more.
It will also help keep you, the writer, from getting lost in a convoluted and directionless argument.
Most importantly, a good thesis statement makes a statement. After all, it's called a thesis statement for a reason!
"This is an interesting statement!" you want your reader to think. "Let's see if this author can convince me."
This blog post will dissect the components of a good thesis statement and give you 15 thesis statement examples that you can use to inspire your next argumentative essay .
The Thesis Statement Dissected
Before I give you a blanket list of thesis statement examples, let's run through what makes for a good thesis statement. I've distilled it down to four main components.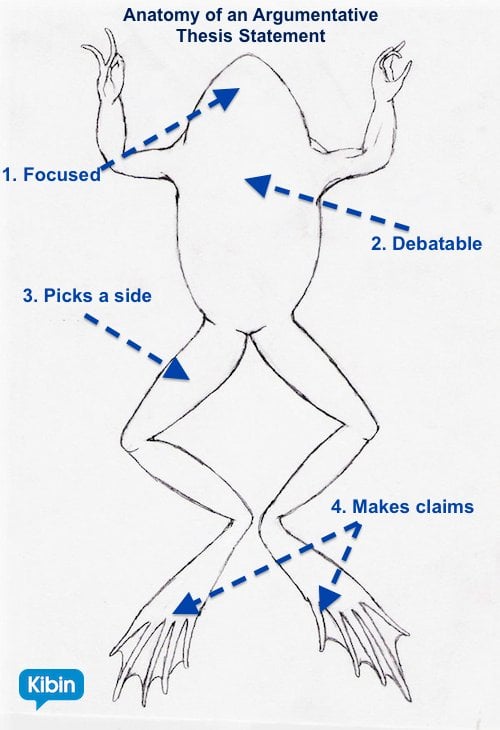 1. A good argumentative thesis is focused and not too broad.
It's important to stay focused! Don't try to argue an overly broad topic in your essay, or you're going to feel confused and unsure about your direction and purpose.
Don't write: "Eating fast food is bad and should be avoided."
This statement is too general and would be nearly impossible for you to defend. It leaves a lot of big questions to answer. Is all fast food bad? Why is it bad? Who should avoid it? Why should anyone care?
Do write: "Americans should eliminate the regular consumption of fast food because a fast food diet leads to preventable and expensive health issues, such as diabetes, obesity, and heart disease."
In this example, I've narrowed my argument to the health consequences related to a diet of fast food . I've also chosen to focus on Americans rather than everyone in the universe.
2. A good argumentative thesis is centered on a debatable topic.
Back in the '80s, teens loved to say " that's debatable " about claims they didn't agree with (such as " you should clean your room" and " you shouldn't go to that movie" ).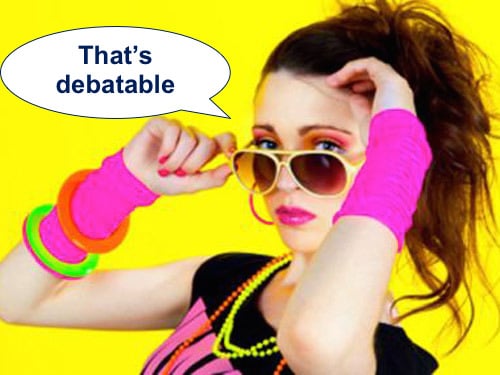 Don't write: "There are high numbers of homeless people living in Berkeley, California."
No one can argue for or against this statement. It's not debatable. It's just a fact.
An argument over this non-debatable statement would go something like this:
"There are lots of homeless people in Berkeley." "Yes, there sure are a bunch of them out there." "Yup."
As you can see, that's not much of an argument.
Do write: "Homeless people in Berkeley should be given access to services—such as regular food donations, public restrooms, and camping facilities—because it would improve life for all inhabitants of the city."
Now that's debatable .
Opponents could also easily argue that homeless people in Berkeley already receive adequate services ( "just look at all those luxurious sidewalks!" ) or perhaps that they shouldn't be entitled to services at all ( "get a job, ya lazy loafers!" ).
Interested in picking up a few more tips about debating issues and perfecting the art of persuasion? Read How to Write a Persuasive Essay That's Convincing .
3. A good argumentative thesis picks a side.
Click To Tweet
Picking a side is pretty much the whole entire point of an argumentative essay. Just as you can't root for both the Yankees and the Mets, you can't argue both sides of a topic in your thesis statement.
Learn more about the importance of picking sides by reading the post The Secrets of a Strong Argumentative Essay .
Don't write: "Secondhand smoke is bad and can cause heart disease and cancer; therefore, smoking should be outlawed in public places, but outlawing smoking is unfair to smokers so maybe non-smokers can just hold their breath or wear masks around smokers instead."
A wishy-washy statement like this will make your reader scratch his head in puzzlement. Are you for smoking laws or against them? Yankees or Mets? Mets or Yankees?
Pick a side , and stick with it!
Then stick up for it.
Do write: "Secondhand smoke is just as harmful as smoking and leads to a higher prevalence of cancer and heart disease; therefore, smoking in any public place should be banned."
4. A good thesis makes claims that will be supported later in the paper.
As I explained in the post How to Create a Powerful Argumentative Essay Outline , your claims make up a critical part of building the roadmap to your argument.
It's important to first include a summary of your claims in your thesis statement. During the course of your essay, you will back each of your claims with well-researched evidence .
Don't write: "Humans should relocate to Mars."
This statement doesn't include any supporting claims. Why should humans move to Mars? What are the benefits of moving to a planet without oxygen or trees?
Do write: "It is too late to save earth; therefore, humans should immediately set a date for their relocation to Mars, where they can, with proper planning, avoid issues of famine, war, and global warming."
This statement includes some thought-provoking claims. The reader will wonder how the author plans to defend them. (" Famine, war, and global warming can be easily avoided on Mars? Go on…")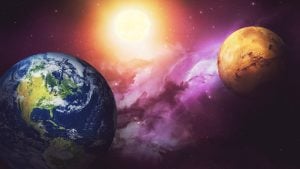 Looking for even more help understanding the key components of a strong thesis statement? Check out these posts:
How to Write a Thesis Statement in 5 Simple Steps
How to Turn a Good Thesis Statement Into a Great One
How to Make a Thesis Statement the Easy Way (Infographic)
How to Write a Compare and Contrast Thesis Statement
Now that you have a better understanding of the all things thesis statement, here are 15 more thesis statement examples to inspire your next argumentative essay.
15 Thesis Statement Examples
Below are 15 debatable, supportable, and focused thesis statements for you to learn from. Feel free to customize them for use in your own argumentative essay.
As you read the following examples, be careful not to use these thesis statements word-for-word. I wouldn't want you to get in trouble if your teacher did a copy/find Google maneuver on you!
#1. Vaccinations should be mandatory
Inspired by this sample essay on vaccinations .
Vaccinations against diseases such as polio, rubella, and mumps should be mandatory for all U.S. children who wish to attend school as these vaccinations are critical to the control and eradication of deadly infectious diseases.
#2. Government surveillance is harmful
Inspired by this sample essay on government surveillance .
Government surveillance programs, such as PRISM, should be banned because they invade civil liberties, lead innocent people to suffer unfair punishments, and ultimately fail to protect the citizens that they are designed to safeguard.
#3. Organ donors should be financially compensated
Inspired by this sample essay on organ donation .
Organ donors should be financially compensated to increase the supply of available organs and, at the same time, to decrease profitable, illegal organ-harvesting activities in the black market.
#4. Schools are too dependent on technology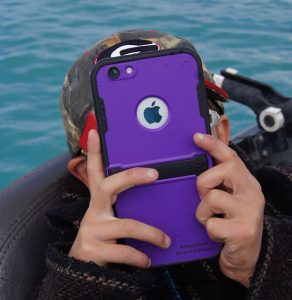 Inspired by this sample essay on technology dependence .
Schools' dependence on technology has caused students to lose the ability to think independently, leading to a greater prevalence of mood disorders, memory loss, and loneliness.
#5. School officials should fight cyberbullying
Inspired by this sample essay on cyberbullying .
In order to improve the online behavior of students and decrease cyberbullying-related suicide attempts, school officials should have the authority to discipline students who engage in cyberbullying .
#6. The U.S. media should update the depiction of traditional families
Inspired by this sample essay on families .
The U.S. media depicts the traditional family as comprising a mother, father, and children; however, this notion of the traditional family is outdated and can be harmful to children who look to this as the gold standard.
#7. Student loans should be forgiven
Inspired by this sample essay on student loans .
Crippling student debt is stifling the growth of the U.S. economy because it inhibits graduates from being able to spend money on consumer goods and home purchases.
#8. Marijuana should be legalized
Inspired by this sample essay on legalizing marijuana .
Marijuana has numerous medical applications, such as treating symptoms of epilepsy, cancer, and glaucoma. Legalizing the use of marijuana in the United States will greatly benefit the medical sector by giving physicians the ability to prescribe this life-saving drug.
#9. Foreign aid to Africa does not work
Inspired by this sample essay on foreign aid to Africa .
Sending foreign aid to African countries is doing more harm than good because the practice has caused African countries to become vulnerable to inflation, currency fluctuations, corruption, and civil unrest.
#10. China's one-child policy led to unintended and negative consequences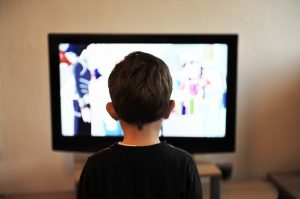 Inspired by this sample essay on advertising to children .
Though some argue that advertising to children is harmful, it is actually a positive marketing technique that spurs economic growth.
#12. Most teen celebrities should not be role models for children
Inspired by this sample essay on teen celebrities as role models .
Teen celebrities often engage in inappropriate and sometimes illegal activities and thus should not be considered role models for children.
#13. The current welfare system promotes dependency
Inspired by this sample essay about the abuse of welfare .
The welfare system was designed to assist those in need; however, the current system does more harm than good by promoting government dependency.
#14. Schools should start at a later time of day
Inspired by this sample essay about school start times .
Beginning the school day at a later time would stabilize students' sleep patterns, improve students' moods, and increase students' academic success.
#15. Schools should distribute birth control to teens
Inspired by this sample essay about birth control distribution in schools .
Though some argue that distributing condoms to teens means that schools are encouraging sexual behavior, schools should distribute birth control to reduce teen pregnancies and sexually transmitted diseases.
Now…Turn Your Thesis Statement Into an Essay
Any one of these thesis statement examples will get you started on the road to writing an awesome argumentative essay, but if none of these thesis statements or topics are working for you, try one of these:
70 Argumentative Essay Topics That Will Put Up a Good Fight
30 Argumentative Essay Ideas That Will Pick a Good Fight
Have a topic and thesis but need to put all of your ideas into essay format ? Try prewriting , outlining , or using a graphic organizer to help organize information.
Once your essay is finished, feel free to send it to a Kibin editor , who can check for grammar errors, sentence structure issues, and of course, the strength of your thesis.
Good luck with your essay!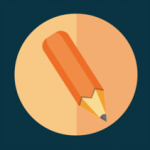 Psst... 98% of Kibin users report better grades! Get inspiration from over 500,000 example essays .

About the Author
Naomi Tepper is a former Kibin editor, the former content manager for the Kibin blog, and forever a word nerd.
argumentative essays
thesis statements
Purdue Online Writing Lab College of Liberal Arts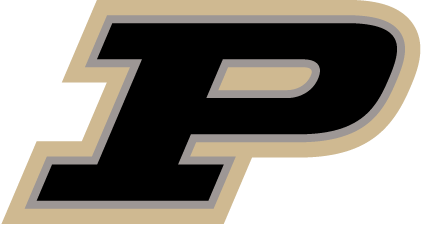 Developing Strong Thesis Statements

Welcome to the Purdue OWL
This page is brought to you by the OWL at Purdue University. When printing this page, you must include the entire legal notice.
Copyright ©1995-2018 by The Writing Lab & The OWL at Purdue and Purdue University. All rights reserved. This material may not be published, reproduced, broadcast, rewritten, or redistributed without permission. Use of this site constitutes acceptance of our terms and conditions of fair use.
These OWL resources will help you develop and refine the arguments in your writing.
The thesis statement or main claim must be debatable
An argumentative or persuasive piece of writing must begin with a debatable thesis or claim. In other words, the thesis must be something that people could reasonably have differing opinions on. If your thesis is something that is generally agreed upon or accepted as fact then there is no reason to try to persuade people.
Example of a non-debatable thesis statement:
This thesis statement is not debatable. First, the word pollution implies that something is bad or negative in some way. Furthermore, all studies agree that pollution is a problem; they simply disagree on the impact it will have or the scope of the problem. No one could reasonably argue that pollution is unambiguously good.
Example of a debatable thesis statement:
This is an example of a debatable thesis because reasonable people could disagree with it. Some people might think that this is how we should spend the nation's money. Others might feel that we should be spending more money on education. Still others could argue that corporations, not the government, should be paying to limit pollution.
Another example of a debatable thesis statement:
In this example there is also room for disagreement between rational individuals. Some citizens might think focusing on recycling programs rather than private automobiles is the most effective strategy.
The thesis needs to be narrow
Although the scope of your paper might seem overwhelming at the start, generally the narrower the thesis the more effective your argument will be. Your thesis or claim must be supported by evidence. The broader your claim is, the more evidence you will need to convince readers that your position is right.
Example of a thesis that is too broad:
There are several reasons this statement is too broad to argue. First, what is included in the category "drugs"? Is the author talking about illegal drug use, recreational drug use (which might include alcohol and cigarettes), or all uses of medication in general? Second, in what ways are drugs detrimental? Is drug use causing deaths (and is the author equating deaths from overdoses and deaths from drug related violence)? Is drug use changing the moral climate or causing the economy to decline? Finally, what does the author mean by "society"? Is the author referring only to America or to the global population? Does the author make any distinction between the effects on children and adults? There are just too many questions that the claim leaves open. The author could not cover all of the topics listed above, yet the generality of the claim leaves all of these possibilities open to debate.
Example of a narrow or focused thesis:
In this example the topic of drugs has been narrowed down to illegal drugs and the detriment has been narrowed down to gang violence. This is a much more manageable topic.
We could narrow each debatable thesis from the previous examples in the following way:
Narrowed debatable thesis 1:
This thesis narrows the scope of the argument by specifying not just the amount of money used but also how the money could actually help to control pollution.
Narrowed debatable thesis 2:
This thesis narrows the scope of the argument by specifying not just what the focus of a national anti-pollution campaign should be but also why this is the appropriate focus.
Qualifiers such as " typically ," " generally ," " usually ," or " on average " also help to limit the scope of your claim by allowing for the almost inevitable exception to the rule.
Types of claims
Claims typically fall into one of four categories. Thinking about how you want to approach your topic, or, in other words, what type of claim you want to make, is one way to focus your thesis on one particular aspect of your broader topic.
Claims of fact or definition: These claims argue about what the definition of something is or whether something is a settled fact. Example:
Claims of cause and effect: These claims argue that one person, thing, or event caused another thing or event to occur. Example:
Claims about value: These are claims made of what something is worth, whether we value it or not, how we would rate or categorize something. Example:
Claims about solutions or policies: These are claims that argue for or against a certain solution or policy approach to a problem. Example:
Which type of claim is right for your argument? Which type of thesis or claim you use for your argument will depend on your position and knowledge of the topic, your audience, and the context of your paper. You might want to think about where you imagine your audience to be on this topic and pinpoint where you think the biggest difference in viewpoints might be. Even if you start with one type of claim you probably will be using several within the paper. Regardless of the type of claim you choose to utilize it is key to identify the controversy or debate you are addressing and to define your position early on in the paper.

Choose Your Test
Sat / act prep online guides and tips, 3 strong argumentative essay examples, analyzed.
General Education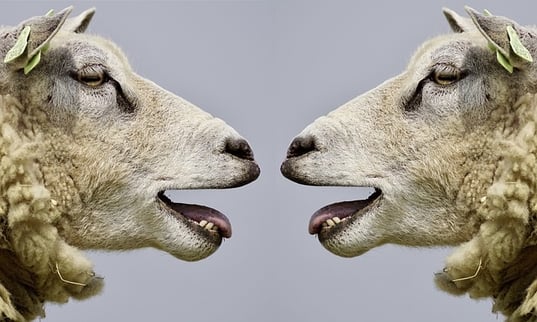 Need to defend your opinion on an issue? Argumentative essays are one of the most popular types of essays you'll write in school. They combine persuasive arguments with fact-based research, and, when done well, can be powerful tools for making someone agree with your point of view. If you're struggling to write an argumentative essay or just want to learn more about them, seeing examples can be a big help.
After giving an overview of this type of essay, we provide three argumentative essay examples. After each essay, we explain in-depth how the essay was structured, what worked, and where the essay could be improved. We end with tips for making your own argumentative essay as strong as possible.
What Is an Argumentative Essay?
An argumentative essay is an essay that uses evidence and facts to support the claim it's making. Its purpose is to persuade the reader to agree with the argument being made.
A good argumentative essay will use facts and evidence to support the argument, rather than just the author's thoughts and opinions. For example, say you wanted to write an argumentative essay stating that Charleston, SC is a great destination for families. You couldn't just say that it's a great place because you took your family there and enjoyed it. For it to be an argumentative essay, you need to have facts and data to support your argument, such as the number of child-friendly attractions in Charleston, special deals you can get with kids, and surveys of people who visited Charleston as a family and enjoyed it. The first argument is based entirely on feelings, whereas the second is based on evidence that can be proven.
The standard five paragraph format is common, but not required, for argumentative essays. These essays typically follow one of two formats: the Toulmin model or the Rogerian model.
The Toulmin model is the most common. It begins with an introduction, follows with a thesis/claim, and gives data and evidence to support that claim. This style of essay also includes rebuttals of counterarguments.
The Rogerian model analyzes two sides of an argument and reaches a conclusion after weighing the strengths and weaknesses of each.
3 Good Argumentative Essay Examples + Analysis
Below are three examples of argumentative essays, written by yours truly in my school days, as well as analysis of what each did well and where it could be improved.
Argumentative Essay Example 1
Proponents of this idea state that it will save local cities and towns money because libraries are expensive to maintain. They also believe it will encourage more people to read because they won't have to travel to a library to get a book; they can simply click on what they want to read and read it from wherever they are. They could also access more materials because libraries won't have to buy physical copies of books; they can simply rent out as many digital copies as they need.
However, it would be a serious mistake to replace libraries with tablets. First, digital books and resources are associated with less learning and more problems than print resources. A study done on tablet vs book reading found that people read 20-30% slower on tablets, retain 20% less information, and understand 10% less of what they read compared to people who read the same information in print. Additionally, staring too long at a screen has been shown to cause numerous health problems, including blurred vision, dizziness, dry eyes, headaches, and eye strain, at much higher instances than reading print does. People who use tablets and mobile devices excessively also have a higher incidence of more serious health issues such as fibromyalgia, shoulder and back pain, carpal tunnel syndrome, and muscle strain. I know that whenever I read from my e-reader for too long, my eyes begin to feel tired and my neck hurts. We should not add to these problems by giving people, especially young people, more reasons to look at screens.
Second, it is incredibly narrow-minded to assume that the only service libraries offer is book lending. Libraries have a multitude of benefits, and many are only available if the library has a physical location. Some of these benefits include acting as a quiet study space, giving people a way to converse with their neighbors, holding classes on a variety of topics, providing jobs, answering patron questions, and keeping the community connected. One neighborhood found that, after a local library instituted community events such as play times for toddlers and parents, job fairs for teenagers, and meeting spaces for senior citizens, over a third of residents reported feeling more connected to their community. Similarly, a Pew survey conducted in 2015 found that nearly two-thirds of American adults feel that closing their local library would have a major impact on their community. People see libraries as a way to connect with others and get their questions answered, benefits tablets can't offer nearly as well or as easily.
While replacing libraries with tablets may seem like a simple solution, it would encourage people to spend even more time looking at digital screens, despite the myriad issues surrounding them. It would also end access to many of the benefits of libraries that people have come to rely on. In many areas, libraries are such an important part of the community network that they could never be replaced by a simple object.
The author begins by giving an overview of the counter-argument, then the thesis appears as the first sentence in the third paragraph. The essay then spends the rest of the paper dismantling the counter argument and showing why readers should believe the other side.
What this essay does well:
Although it's a bit unusual to have the thesis appear fairly far into the essay, it works because, once the thesis is stated, the rest of the essay focuses on supporting it since the counter-argument has already been discussed earlier in the paper.
This essay includes numerous facts and cites studies to support its case. By having specific data to rely on, the author's argument is stronger and readers will be more inclined to agree with it.
For every argument the other side makes, the author makes sure to refute it and follow up with why her opinion is the stronger one. In order to make a strong argument, it's important to dismantle the other side, which this essay does this by making the author's view appear stronger.
This is a shorter paper, and if it needed to be expanded to meet length requirements, it could include more examples and go more into depth with them, such as by explaining specific cases where people benefited from local libraries.
Additionally, while the paper uses lots of data, the author also mentions their own experience with using tablets. This should be removed since argumentative essays focus on facts and data to support an argument, not the author's own opinion or experiences. Replacing that with more data on health issues associated with screen time would strengthen the essay.
Some of the points made aren't completely accurate , particularly the one about digital books being cheaper. It actually often costs a library more money to rent out numerous digital copies of a book compared to buying a single physical copy. Make sure in your own essay you thoroughly research each of the points and rebuttals you make, otherwise you'll look like you don't know the issue that well.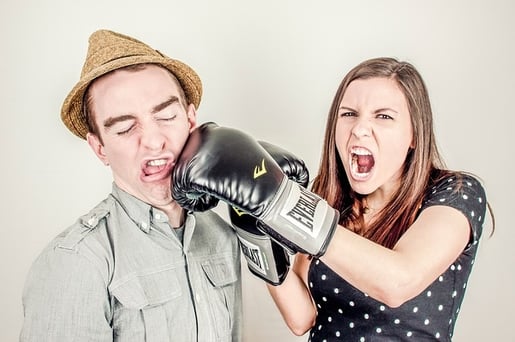 Argumentative Essay Example 2
There are multiple drugs available to treat malaria, and many of them work well and save lives, but malaria eradication programs that focus too much on them and not enough on prevention haven't seen long-term success in Sub-Saharan Africa. A major program to combat malaria was WHO's Global Malaria Eradication Programme. Started in 1955, it had a goal of eliminating malaria in Africa within the next ten years. Based upon previously successful programs in Brazil and the United States, the program focused mainly on vector control. This included widely distributing chloroquine and spraying large amounts of DDT. More than one billion dollars was spent trying to abolish malaria. However, the program suffered from many problems and in 1969, WHO was forced to admit that the program had not succeeded in eradicating malaria. The number of people in Sub-Saharan Africa who contracted malaria as well as the number of malaria deaths had actually increased over 10% during the time the program was active.
One of the major reasons for the failure of the project was that it set uniform strategies and policies. By failing to consider variations between governments, geography, and infrastructure, the program was not nearly as successful as it could have been. Sub-Saharan Africa has neither the money nor the infrastructure to support such an elaborate program, and it couldn't be run the way it was meant to. Most African countries don't have the resources to send all their people to doctors and get shots, nor can they afford to clear wetlands or other malaria prone areas. The continent's spending per person for eradicating malaria was just a quarter of what Brazil spent. Sub-Saharan Africa simply can't rely on a plan that requires more money, infrastructure, and expertise than they have to spare.
Additionally, the widespread use of chloroquine has created drug resistant parasites which are now plaguing Sub-Saharan Africa. Because chloroquine was used widely but inconsistently, mosquitoes developed resistance, and chloroquine is now nearly completely ineffective in Sub-Saharan Africa, with over 95% of mosquitoes resistant to it. As a result, newer, more expensive drugs need to be used to prevent and treat malaria, which further drives up the cost of malaria treatment for a region that can ill afford it.
Instead of developing plans to treat malaria after the infection has incurred, programs should focus on preventing infection from occurring in the first place. Not only is this plan cheaper and more effective, reducing the number of people who contract malaria also reduces loss of work/school days which can further bring down the productivity of the region.
One of the cheapest and most effective ways of preventing malaria is to implement insecticide-treated bed nets (ITNs). These nets provide a protective barrier around the person or people using them. While untreated bed nets are still helpful, those treated with insecticides are much more useful because they stop mosquitoes from biting people through the nets, and they help reduce mosquito populations in a community, thus helping people who don't even own bed nets. Bed nets are also very effective because most mosquito bites occur while the person is sleeping, so bed nets would be able to drastically reduce the number of transmissions during the night. In fact, transmission of malaria can be reduced by as much as 90% in areas where the use of ITNs is widespread. Because money is so scarce in Sub-Saharan Africa, the low cost is a great benefit and a major reason why the program is so successful. Bed nets cost roughly 2 USD to make, last several years, and can protect two adults. Studies have shown that, for every 100-1000 more nets are being used, one less child dies of malaria. With an estimated 300 million people in Africa not being protected by mosquito nets, there's the potential to save three million lives by spending just a few dollars per person.
Reducing the number of people who contract malaria would also reduce poverty levels in Africa significantly, thus improving other aspects of society like education levels and the economy. Vector control is more effective than treatment strategies because it means fewer people are getting sick. When fewer people get sick, the working population is stronger as a whole because people are not put out of work from malaria, nor are they caring for sick relatives. Malaria-afflicted families can typically only harvest 40% of the crops that healthy families can harvest. Additionally, a family with members who have malaria spends roughly a quarter of its income treatment, not including the loss of work they also must deal with due to the illness. It's estimated that malaria costs Africa 12 billion USD in lost income every year. A strong working population creates a stronger economy, which Sub-Saharan Africa is in desperate need of.
This essay begins with an introduction, which ends with the thesis (that malaria eradication plans in Sub-Saharan Africa should focus on prevention rather than treatment). The first part of the essay lays out why the counter argument (treatment rather than prevention) is not as effective, and the second part of the essay focuses on why prevention of malaria is the better path to take.
The thesis appears early, is stated clearly, and is supported throughout the rest of the essay. This makes the argument clear for readers to understand and follow throughout the essay.
There's lots of solid research in this essay, including specific programs that were conducted and how successful they were, as well as specific data mentioned throughout. This evidence helps strengthen the author's argument.
The author makes a case for using expanding bed net use over waiting until malaria occurs and beginning treatment, but not much of a plan is given for how the bed nets would be distributed or how to ensure they're being used properly. By going more into detail of what she believes should be done, the author would be making a stronger argument.
The introduction of the essay does a good job of laying out the seriousness of the problem, but the conclusion is short and abrupt. Expanding it into its own paragraph would give the author a final way to convince readers of her side of the argument.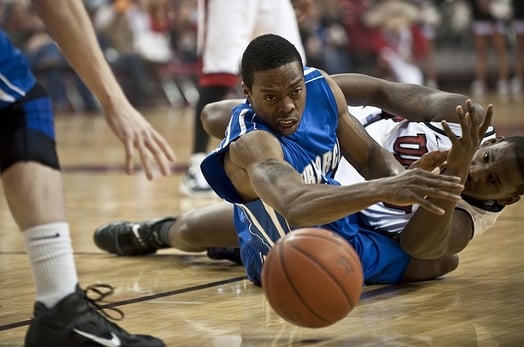 Argumentative Essay Example 3
There are many ways payments could work. They could be in the form of a free-market approach, where athletes are able to earn whatever the market is willing to pay them, it could be a set amount of money per athlete, or student athletes could earn income from endorsements, autographs, and control of their likeness, similar to the way top Olympians earn money.
Proponents of the idea believe that, because college athletes are the ones who are training, participating in games, and bringing in audiences, they should receive some sort of compensation for their work. If there were no college athletes, the NCAA wouldn't exist, college coaches wouldn't receive there (sometimes very high) salaries, and brands like Nike couldn't profit from college sports. In fact, the NCAA brings in roughly $1 billion in revenue a year, but college athletes don't receive any of that money in the form of a paycheck. Additionally, people who believe college athletes should be paid state that paying college athletes will actually encourage them to remain in college longer and not turn pro as quickly, either by giving them a way to begin earning money in college or requiring them to sign a contract stating they'll stay at the university for a certain number of years while making an agreed-upon salary.
Supporters of this idea point to Zion Williamson, the Duke basketball superstar, who, during his freshman year, sustained a serious knee injury. Many argued that, even if he enjoyed playing for Duke, it wasn't worth risking another injury and ending his professional career before it even began for a program that wasn't paying him. Williamson seems to have agreed with them and declared his eligibility for the NCAA draft later that year. If he was being paid, he may have stayed at Duke longer. In fact, roughly a third of student athletes surveyed stated that receiving a salary while in college would make them "strongly consider" remaining collegiate athletes longer before turning pro.
Paying athletes could also stop the recruitment scandals that have plagued the NCAA. In 2018, the NCAA stripped the University of Louisville's men's basketball team of its 2013 national championship title because it was discovered coaches were using sex workers to entice recruits to join the team. There have been dozens of other recruitment scandals where college athletes and recruits have been bribed with anything from having their grades changed, to getting free cars, to being straight out bribed. By paying college athletes and putting their salaries out in the open, the NCAA could end the illegal and underhanded ways some schools and coaches try to entice athletes to join.
People who argue against the idea of paying college athletes believe the practice could be disastrous for college sports. By paying athletes, they argue, they'd turn college sports into a bidding war, where only the richest schools could afford top athletes, and the majority of schools would be shut out from developing a talented team (though some argue this already happens because the best players often go to the most established college sports programs, who typically pay their coaches millions of dollars per year). It could also ruin the tight camaraderie of many college teams if players become jealous that certain teammates are making more money than they are.
They also argue that paying college athletes actually means only a small fraction would make significant money. Out of the 350 Division I athletic departments, fewer than a dozen earn any money. Nearly all the money the NCAA makes comes from men's football and basketball, so paying college athletes would make a small group of men--who likely will be signed to pro teams and begin making millions immediately out of college--rich at the expense of other players.
Those against paying college athletes also believe that the athletes are receiving enough benefits already. The top athletes already receive scholarships that are worth tens of thousands per year, they receive free food/housing/textbooks, have access to top medical care if they are injured, receive top coaching, get travel perks and free gear, and can use their time in college as a way to capture the attention of professional recruiters. No other college students receive anywhere near as much from their schools.
People on this side also point out that, while the NCAA brings in a massive amount of money each year, it is still a non-profit organization. How? Because over 95% of those profits are redistributed to its members' institutions in the form of scholarships, grants, conferences, support for Division II and Division III teams, and educational programs. Taking away a significant part of that revenue would hurt smaller programs that rely on that money to keep running.
While both sides have good points, it's clear that the negatives of paying college athletes far outweigh the positives. College athletes spend a significant amount of time and energy playing for their school, but they are compensated for it by the scholarships and perks they receive. Adding a salary to that would result in a college athletic system where only a small handful of athletes (those likely to become millionaires in the professional leagues) are paid by a handful of schools who enter bidding wars to recruit them, while the majority of student athletics and college athletic programs suffer or even shut down for lack of money. Continuing to offer the current level of benefits to student athletes makes it possible for as many people to benefit from and enjoy college sports as possible.
This argumentative essay follows the Rogerian model. It discusses each side, first laying out multiple reasons people believe student athletes should be paid, then discussing reasons why the athletes shouldn't be paid. It ends by stating that college athletes shouldn't be paid by arguing that paying them would destroy college athletics programs and cause them to have many of the issues professional sports leagues have.
Both sides of the argument are well developed, with multiple reasons why people agree with each side. It allows readers to get a full view of the argument and its nuances.
Certain statements on both sides are directly rebuffed in order to show where the strengths and weaknesses of each side lie and give a more complete and sophisticated look at the argument.
Using the Rogerian model can be tricky because oftentimes you don't explicitly state your argument until the end of the paper. Here, the thesis doesn't appear until the first sentence of the final paragraph. That doesn't give readers a lot of time to be convinced that your argument is the right one, compared to a paper where the thesis is stated in the beginning and then supported throughout the paper. This paper could be strengthened if the final paragraph was expanded to more fully explain why the author supports the view, or if the paper had made it clearer that paying athletes was the weaker argument throughout.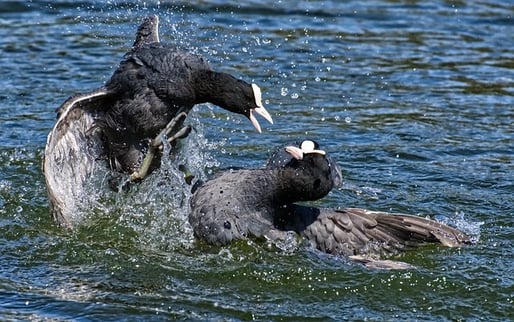 3 Tips for Writing a Good Argumentative Essay
Now that you've seen examples of what good argumentative essay samples look like, follow these three tips when crafting your own essay.
#1: Make Your Thesis Crystal Clear
The thesis is the key to your argumentative essay; if it isn't clear or readers can't find it easily, your entire essay will be weak as a result. Always make sure that your thesis statement is easy to find. The typical spot for it is the final sentence of the introduction paragraph, but if it doesn't fit in that spot for your essay, try to at least put it as the first or last sentence of a different paragraph so it stands out more.
Also make sure that your thesis makes clear what side of the argument you're on. After you've written it, it's a great idea to show your thesis to a couple different people--classmates are great for this. Just by reading your thesis they should be able to understand what point you'll be trying to make with the rest of your essay.
#2: Show Why the Other Side Is Weak
When writing your essay, you may be tempted to ignore the other side of the argument and just focus on your side, but don't do this. The best argumentative essays really tear apart the other side to show why readers shouldn't believe it. Before you begin writing your essay, research what the other side believes, and what their strongest points are. Then, in your essay, be sure to mention each of these and use evidence to explain why they're incorrect/weak arguments. That'll make your essay much more effective than if you only focused on your side of the argument.
#3: Use Evidence to Support Your Side
Remember, an essay can't be an argumentative essay if it doesn't support its argument with evidence. For every point you make, make sure you have facts to back it up. Some examples are previous studies done on the topic, surveys of large groups of people, data points, etc. There should be lots of numbers in your argumentative essay that support your side of the argument. This will make your essay much stronger compared to only relying on your own opinions to support your argument.
Summary: Argumentative Essay Sample
Argumentative essays are persuasive essays that use facts and evidence to support their side of the argument. Most argumentative essays follow either the Toulmin model or the Rogerian model. By reading good argumentative essay examples, you can learn how to develop your essay and provide enough support to make readers agree with your opinion. When writing your essay, remember to always make your thesis clear, show where the other side is weak, and back up your opinion with data and evidence.
What's Next?
Do you need to write an argumentative essay as well? Check out our guide on the best argumentative essay topics for ideas!
You'll probably also need to write research papers for school. We've got you covered with 113 potential topics for research papers.
Your college admissions essay may end up being one of the most important essays you write. Follow our step-by-step guide on writing a personal statement to have an essay that'll impress colleges.
Need more help with this topic? Check out Tutorbase!
Our vetted tutor database includes a range of experienced educators who can help you polish an essay for English or explain how derivatives work for Calculus. You can use dozens of filters and search criteria to find the perfect person for your needs.
Christine graduated from Michigan State University with degrees in Environmental Biology and Geography and received her Master's from Duke University. In high school she scored in the 99th percentile on the SAT and was named a National Merit Finalist. She has taught English and biology in several countries.
Student and Parent Forum
Our new student and parent forum, at ExpertHub.PrepScholar.com , allow you to interact with your peers and the PrepScholar staff. See how other students and parents are navigating high school, college, and the college admissions process. Ask questions; get answers.
Ask a Question Below
Have any questions about this article or other topics? Ask below and we'll reply!
Improve With Our Famous Guides
The 5 Strategies You Must Be Using to Improve 160+ SAT Points
How to Get a Perfect 1600, by a Perfect Scorer
Series: How to Get 800 on Each SAT Section:
Score 800 on SAT Math
Score 800 on SAT Reading
Score 800 on SAT Writing
Series: How to Get to 600 on Each SAT Section:
Score 600 on SAT Math
Score 600 on SAT Reading
Score 600 on SAT Writing
Free Complete Official SAT Practice Tests
What SAT Target Score Should You Be Aiming For?
15 Strategies to Improve Your SAT Essay
The 5 Strategies You Must Be Using to Improve 4+ ACT Points
How to Get a Perfect 36 ACT, by a Perfect Scorer
Series: How to Get 36 on Each ACT Section:
36 on ACT English
36 on ACT Math
36 on ACT Reading
36 on ACT Science
Series: How to Get to 24 on Each ACT Section:
24 on ACT English
24 on ACT Math
24 on ACT Reading
24 on ACT Science
What ACT target score should you be aiming for?
ACT Vocabulary You Must Know
ACT Writing: 15 Tips to Raise Your Essay Score
How to Get Into Harvard and the Ivy League
How to Get a Perfect 4.0 GPA
How to Write an Amazing College Essay
What Exactly Are Colleges Looking For?
Is the ACT easier than the SAT? A Comprehensive Guide
Should you retake your SAT or ACT?
When should you take the SAT or ACT?
Stay Informed
Get the latest articles and test prep tips!
Looking for Graduate School Test Prep?
Check out our top-rated graduate blogs here:
GRE Online Prep Blog
GMAT Online Prep Blog
TOEFL Online Prep Blog
Holly R. "I am absolutely overjoyed and cannot thank you enough for helping me!"

Translators
Graphic Designers
Editing Services
Academic Editing Services
Admissions Editing Services
Admissions Essay Editing Services
APA Style Editing Services
Application Essay Editing Services
Book Editing Services
Business Editing Services
Capstone Paper Editing Services
Children's Book Editing Services
College Application Editing Services
Comprehensive Editing Services
Content Editing Services
Copy Editing Services
Cover Letter Editing Services
Developmental Editing Services
Dissertation Editing Services
eBook Editing Services
English Editing Services
Essay Editing Services
Fiction Editing Services
Journal Article Editing Services
Legal Editing Services
Letter Editing Services
Line Editing Services
Literary Editing Services
Manuscript Editing Services
Medical Editing Services
MLA Style Editing Services
Nonfiction Editing Services
Novel Editing Services
Paper Editing Services
Personal Statement Editing Services
Proposal Editing Services
Report Editing Services
Research Paper Editing Services
Résumé Editing Services
Scientific Editing Services
Short Story Editing Services
Statement of Purpose Editing Services
Story Editing Services
Structural Editing Services
Substantive Editing Services
Technical Editing Services
Thesis Editing Services
Website Content Editing Services
Proofreading
Proofreading Services
Academic Proofreading Services
Admissions Proofreading Services
Admissions Essay Proofreading Services
APA Style Proofreading Services
Application Essay Proofreading Services
Book Proofreading Services
Business Proofreading Services
Children's Book Proofreading Services
College Application Proofreading Services
Dissertation Proofreading Services
eBook Proofreading Services
English Proofreading Services
Essay Proofreading Services
Fiction Proofreading Services
Legal Proofreading Services
Letter Proofreading Services
Literary Proofreading Services
Manuscript Proofreading Services
Nonfiction Proofreading Services
Novel Proofreading Services
Paper Proofreading Services
Personal Statement Proofreading Services
Proposal Proofreading Services
Statement of Purpose Proofreading Services
Thesis Proofreading Services
Website Content Proofreading Services
Translation
Translation Services
Chinese Translation Services
French Translation Services
Italian Translation Services
Spanish Translation Services
Graphic Design
Graphic Design Services
Writing Services
Blog Writing Services
Content Writing Services
Copy Writing Services
Cover Letter Writing Services
Curriculum Vitae Writing Services
Dating Profile Writing Services
LinkedIn® Profile Writing Services
Match.com® Profile Writing Services
Résumé Writing Services
SEO Writing Services
Website Content Writing Services
Please enter the email address you used for your account. Your sign in information will be sent to your email address after it has been verified.
25 Thesis Statement Examples That Will Make Writing a Breeze
Understanding what makes a good thesis statement is one of the major keys to writing a great research paper or argumentative essay. The thesis statement is where you make a claim that will guide you through your entire paper. If you find yourself struggling to make sense of your paper or your topic, then it's likely due to a weak thesis statement.
Let's take a minute to first understand what makes a solid thesis statement, and what key components you need to write one of your own.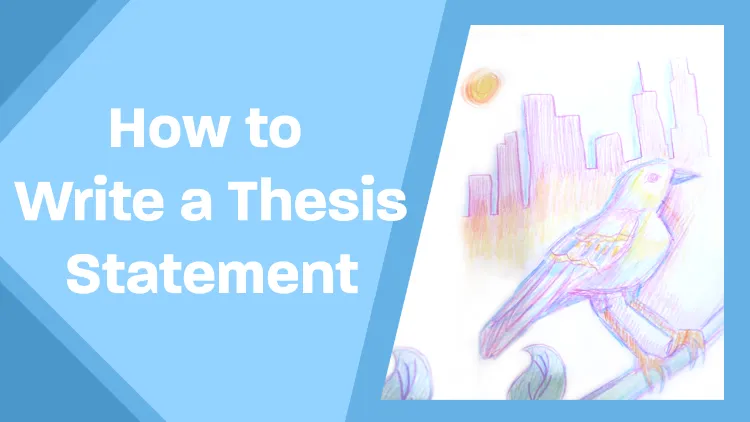 A thesis statement always goes at the beginning of the paper. It will typically be in the first couple of paragraphs of the paper so that it can introduce the body paragraphs, which are the supporting evidence for your thesis statement.
Your thesis statement should clearly identify an argument. You need to have a statement that is not only easy to understand, but one that is debatable. What that means is that you can't just put any statement of fact and have it be your thesis. For example, everyone knows that puppies are cute . An ineffective thesis statement would be, "Puppies are adorable and everyone knows it." This isn't really something that's a debatable topic.
Something that would be more debatable would be, "A puppy's cuteness is derived from its floppy ears, small body, and playfulness." These are three things that can be debated on. Some people might think that the cutest thing about puppies is the fact that they follow you around or that they're really soft and fuzzy.
All cuteness aside, you want to make sure that your thesis statement is not only debatable, but that it also actually thoroughly answers the research question that was posed. You always want to make sure that your evidence is supporting a claim that you made (and not the other way around). This is why it's crucial to read and research about a topic first and come to a conclusion later. If you try to get your research to fit your thesis statement, then it may not work out as neatly as you think. As you learn more, you discover more (and the outcome may not be what you originally thought).
Additionally, your thesis statement shouldn't be too big or too grand. It'll be hard to cover everything in a thesis statement like, "The federal government should act now on climate change." The topic is just too large to actually say something new and meaningful. Instead, a more effective thesis statement might be, "Local governments can combat climate change by providing citizens with larger recycling bins and offering local classes about composting and conservation." This is easier to work with because it's a smaller idea, but you can also discuss the overall topic that you might be interested in, which is climate change.
So, now that we know what makes a good, solid thesis statement, you can start to write your own. If you find that you're getting stuck or you are the type of person who needs to look at examples before you start something, then check out our list of thesis statement examples below.
Thesis statement examples
A quick note that these thesis statements have not been fully researched. These are merely examples to show you what a thesis statement might look like and how you can implement your own ideas into one that you think of independently. As such, you should not use these thesis statements for your own research paper purposes. They are meant to be used as examples only.
Vaccinations Because many children are unable to vaccinate due to illness, we must require that all healthy and able children be vaccinated in order to have herd immunity.
Educational Resources for Low-Income Students Schools should provide educational resources for low-income students during the summers so that they don't forget what they've learned throughout the school year.
School Uniforms School uniforms may be an upfront cost for families, but they eradicate the visual differences in income between students and provide a more egalitarian atmosphere at school.
Populism The rise in populism on the 2016 political stage was in reaction to increasing globalization, the decline of manufacturing jobs, and the Syrian refugee crisis.
Public Libraries Libraries are essential resources for communities and should be funded more heavily by local municipalities.
Cyber Bullying With more and more teens using smartphones and social media, cyber bullying is on the rise. Cyber bullying puts a lot of stress on many teens, and can cause depression, anxiety, and even suicidal thoughts. Parents should limit the usage of smart phones, monitor their children's online activity, and report any cyber bullying to school officials in order to combat this problem.
Medical Marijuana for Veterans Studies have shown that the use of medicinal marijuana has been helpful to veterans who suffer from Post-Traumatic Stress Disorder (PTSD). Medicinal marijuana prescriptions should be legal in all states and provided to these veterans. Additional medical or therapy services should also be researched and implemented in order to help them re-integrate back into civilian life.
Work-Life Balance Corporations should provide more work from home opportunities and six-hour workdays so that office workers have a better work-life balance and are more likely to be productive when they are in the office.
Teaching Youths about Consensual Sex Although sex education that includes a discussion of consensual sex would likely lead to less sexual assault, parents need to teach their children the meaning of consent from a young age with age appropriate lessons.
Whether or Not to Attend University A degree from a university provides invaluable lessons on life and a future career, but not every high school student should be encouraged to attend a university directly after graduation. Some students may benefit from a trade school or a "gap year" where they can think more intensely about what it is they want to do for a career and how they can accomplish this.
Studying Abroad Studying abroad is one of the most culturally valuable experiences you can have in college. It is the only way to get completely immersed in another language and learn how other cultures and countries are different from your own.
Women's Body Image Magazines have done a lot in the last five years to include a more diverse group of models, but there is still a long way to go to promote a healthy woman's body image collectively as a culture.
Cigarette Tax Heavily taxing and increasing the price of cigarettes is essentially a tax on the poorest Americans, and it doesn't deter them from purchasing. Instead, the state and federal governments should target those economically disenfranchised with early education about the dangers of smoking.
Veganism A vegan diet, while a healthy and ethical way to consume food, indicates a position of privilege. It also limits you to other cultural food experiences if you travel around the world.
University Athletes Should be Compensated University athletes should be compensated for their service to the university, as it is difficult for these students to procure and hold a job with busy academic and athletic schedules. Many student athletes on scholarship also come from low-income neighborhoods and it is a struggle to make ends meet when they are participating in athletics.
Women in the Workforce Sheryl Sandberg makes a lot of interesting points in her best-selling book, Lean In , but she only addressed the very privileged working woman and failed to speak to those in lower-skilled, lower-wage jobs.
Assisted Suicide Assisted suicide should be legal and doctors should have the ability to make sure their patients have the end-of-life care that they want to receive.
Celebrity and Political Activism Although Taylor Swift's lyrics are indicative of a feminist perspective, she should be more politically active and vocal to use her position of power for the betterment of society.
The Civil War The insistence from many Southerners that the South seceded from the Union for states' rights versus the fact that they seceded for the purposes of continuing slavery is a harmful myth that still affects race relations today.
Blue Collar Workers Coal miners and other blue-collar workers whose jobs are slowly disappearing from the workforce should be re-trained in jobs in the technology sector or in renewable energy. A program to re-train these workers would not only improve local economies where jobs have been displaced, but would also lead to lower unemployment nationally.
Diversity in the Workforce Having a diverse group of people in an office setting leads to richer ideas, more cooperation, and more empathy between people with different skin colors or backgrounds.
Re-Imagining the Nuclear Family The nuclear family was traditionally defined as one mother, one father, and 2.5 children. This outdated depiction of family life doesn't quite fit with modern society. The definition of normal family life shouldn't be limited to two-parent households.
Digital Literacy Skills With more information readily available than ever before, it's crucial that students are prepared to examine the material they're reading and determine whether or not it's a good source or if it has misleading information. Teaching students digital literacy and helping them to understand the difference between opinion or propaganda from legitimate, real information is integral.
Beauty Pageants Beauty pageants are presented with the angle that they empower women. However, putting women in a swimsuit on a stage while simultaneously judging them on how well they answer an impossible question in a short period of time is cruel and purely for the amusement of men. Therefore, we should stop televising beauty pageants.
Supporting More Women to Run for a Political Position In order to get more women into political positions, more women must run for office. There must be a grassroots effort to educate women on how to run for office, who among them should run, and support for a future candidate for getting started on a political career.
Still stuck? Need some help with your thesis statement?
If you are still uncertain about how to write a thesis statement or what a good thesis statement is, be sure to consult with your teacher or professor to make sure you're on the right track. It's always a good idea to check in and make sure that your thesis statement is making a solid argument and that it can be supported by your research.
After you're done writing, it's important to have someone take a second look at your paper so that you can ensure there are no mistakes or errors. It's difficult to spot your own mistakes, which is why it's always recommended to have someone help you with the revision process, whether that's a teacher, the writing center at school, or a professional editor such as one from ServiceScape .
Related Posts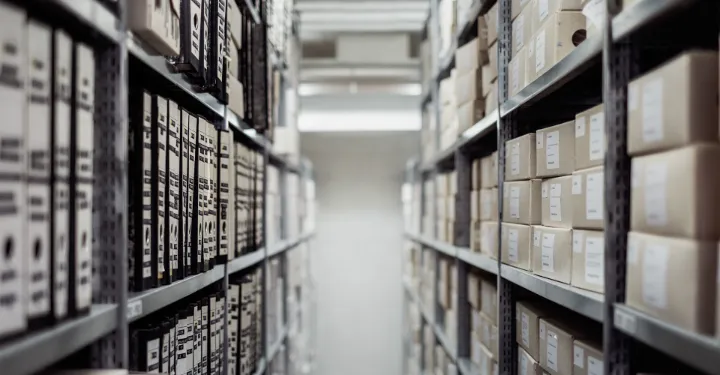 Making Academic Writing More Digestible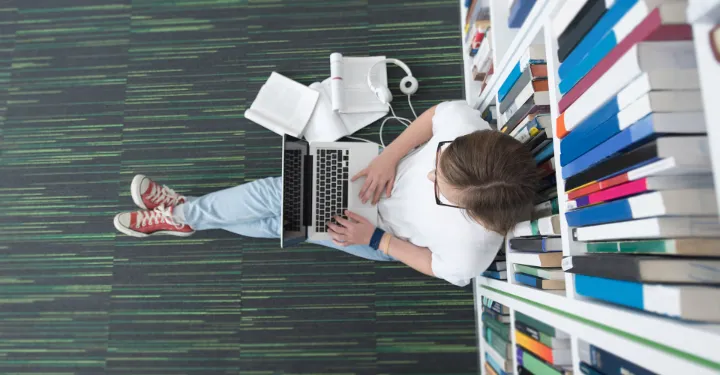 How to Start an Academic Blog
Academic Writing Advice
All Blog Posts
Writing Advice
Admissions Writing Advice
Book Writing Advice
Short Story Advice
Employment Writing Advice
Business Writing Advice
Web Content Advice
Article Writing Advice
Magazine Writing Advice
Grammar Advice
Dialect Advice
Editing Advice
Freelance Advice
Legal Writing Advice
Poetry Advice
Graphic Design Advice
Logo Design Advice
Translation Advice
Blog Reviews
Short Story Award Winners
Scholarship Winners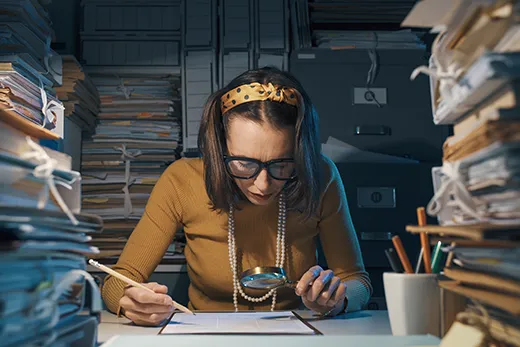 Need an academic editor before submitting your work?

an Excelsior University site
Argumentative Thesis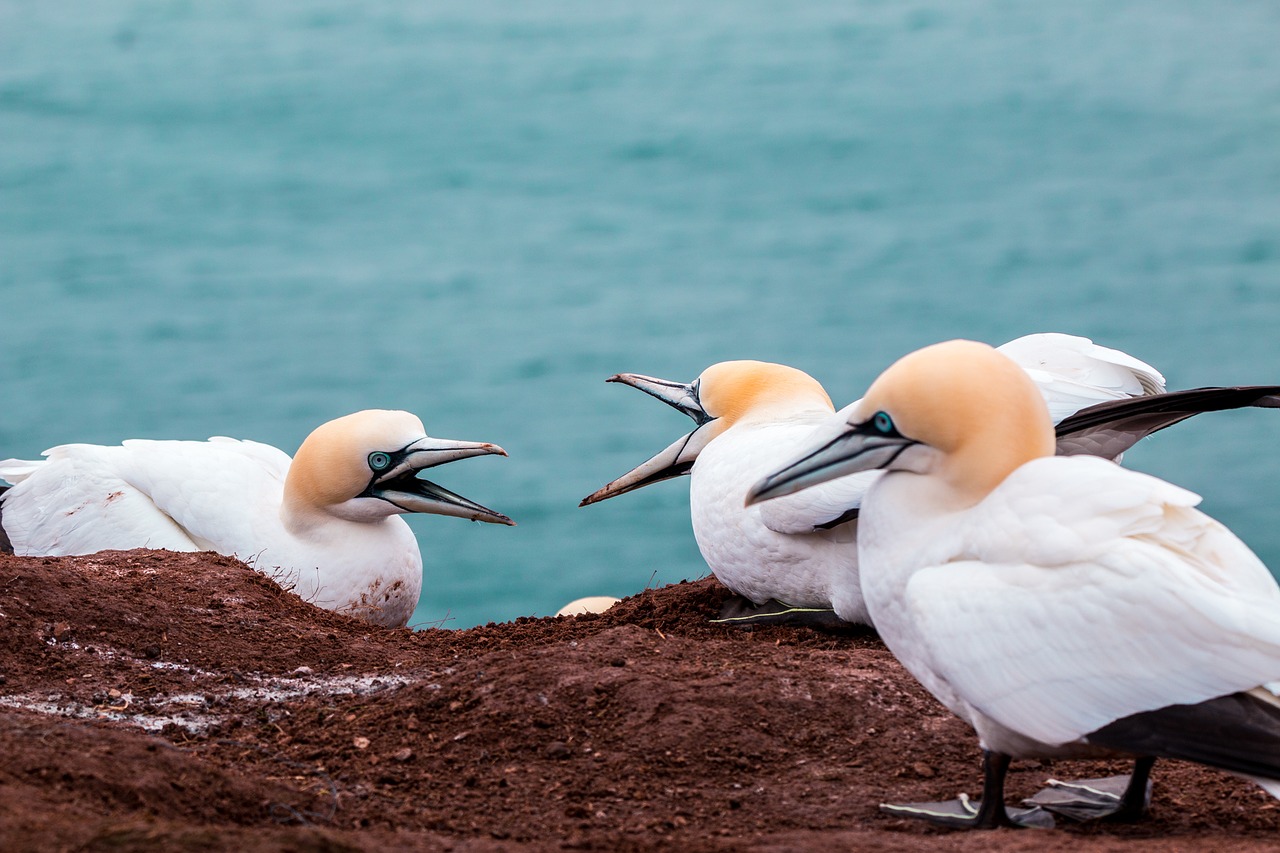 As explained in Research , not all essays will require an explicitly stated thesis, but most argumentative essays will. Instead of implying your thesis or main idea, in an argumentative essay, you'll most likely be required to write out your thesis statement for your audience. A thesis statement is a one- to two-sentence statement that presents the main idea and makes an assertion about your issue. You may have a longer thesis for much longer essays, but one to two sentences is a good general guideline. And, remember, in an argumentative essay, the assertion you present in your thesis is going to be particularly important.
When you make your assertion in your thesis, it should be clear and direct. You want your audience to have no doubt about your point. Of course, how assertive you are in your thesis and the content you choose to include depends upon the type of argumentative essay you are writing. For example, in a Classical or Aristotelian argument (explained in pages that follow), your thesis statement should clearly present your side of the issue. In a Rogerian argument (explained in pages that follow), your thesis should bring both sides of the issue together.
Still, there are some basic guidelines to keep in mind when it comes to an argumentative thesis statement.
Your thesis statement should be one to two sentences .
Your thesis statement should clearly present the main idea of your essay and make some kind of assertion (even if that assertion is about bringing two sides together).
Your thesis should not make an "announcement" about what your essay will cover. Instead, it should just present your assertion. For example, a thesis like this makes an announcement:
In this paper, I will persuade you to vote for candidates who support education reform.
Instead you might write:
Because our education system is in need of reform, we should vote for candidates who are willing to make the necessary changes.
While there is no such thing as a "required" place for your thesis statement, most academic essays will present the thesis statement early on, usually near the end of the introduction . There is a reason for this. Audience members are more likely to understand and absorb each point as readers if you have told them, in advance, what they should be getting out of your essay. Still, you should check with your professor if you would like to present your thesis somewhere else, such as at the end of your essay.
Your thesis statement is the most important sentence in your essay. It's your chance to make sure your audience really understands your point. Be sure your assertion and your writing style are clear.
Write  |  Read  |  Educators
Grumble... Applaud... Please give us your feedback!

Argument & Critical Thinking »
Argumentative Thesis »
Words with Friends Cheat
Wordle Solver
Word Unscrambler
Scrabble Dictionary
Anagram Solver
Wordscapes Answers
Make Our Dictionary Yours
Sign up for our weekly newsletters and get:
Grammar and writing tips
Fun language articles
#WordOfTheDay and quizzes
By signing in, you agree to our Terms and Conditions and Privacy Policy .
We'll see you in your inbox soon.
Thesis Statement Examples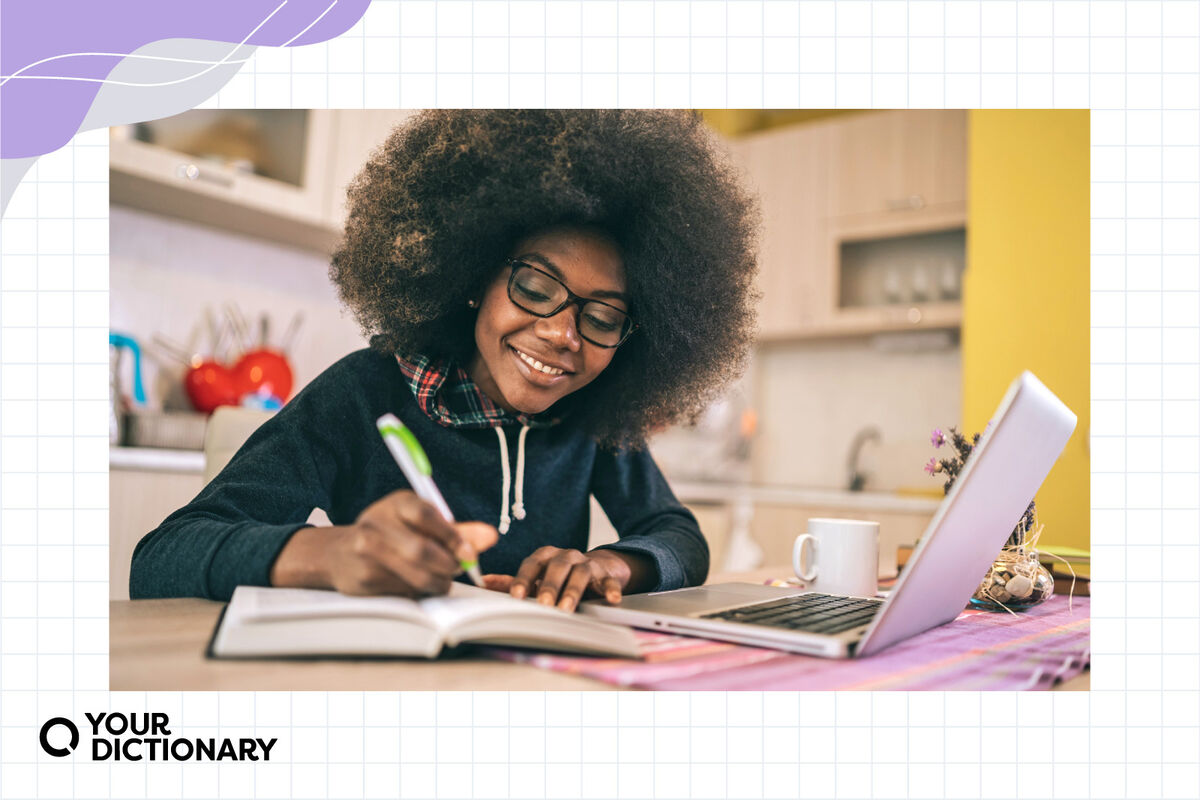 DESCRIPTION Woman Writing a Thesis Statement
SOURCE Student: valentinrussanov / E+ / Background: Tolchik / iStock / Getty Images Plus
PERMISSION Used under Getty Images license
A thesis statement is one sentence that expresses the main idea of a research paper or essay, such as an expository essay or argumentative essay . It makes a claim, directly answering a question.
As you can see in the thesis statement examples below, you must be very specific, summarizing points that are about to be made in your paper, and supported by specific evidence. Generally, your thesis statement can be the last line of the first paragraph in your research paper or essay.
Thesis Statement: Bad vs. Good
It's worth reiterating that a strong thesis statement is specific. If you find yourself using general words like "good," then you're not digging deep enough.
For example, saying "European travel is a good way to spend your summer," is not specific enough. Why is European travel good? Further examine the heart of your topic and focus on very specific areas of European travel that you can realistically cover and support with solid evidence.
"Solo European travel requires independence which, in the end, bolsters personal confidence." This is much more specific and targeted. Now, you can hone in your research on solo travel through Europe, the need for independence, and its positive effect on personal confidence.
Here are six more thesis statement examples for you to consider:
Bad : Everyone should exercise. - Why should I? What's in it for me? Good : Americans should add exercise to their daily morning routine because it not only keeps their bodies at a healthy weight but also reduces the risk of high blood pressure. - Here, we've made several specifications i.e. Americans (not everyone), the morning routine (not the evening), weight maintenance, and high blood pressure prevention. Your research actually becomes easier when you have very specific objectives.
Bad : High levels of alcohol consumption are bad for you. - This is too broad. What are the specific detriments of alcohol consumption that you would like to discuss? Good : High levels of alcohol consumption have detrimental effects on your personal health, such as weight gain, heart disease, and liver complications. - Notice we got very specific in our reasons why. In your thesis statement, you don't need to state every single detriment you're going to lay out (in fact, you shouldn't as it will risk becoming a run-on sentence ) but you can point to the main areas you will explore.
Bad : Reading can develop a child's analytical mind. - Words like "can," aren't strong enough. This thesis statement begs the question of how? If you're about to write several paragraphs (or pages) about a topic make sure you can confidently defend every point you make. Good : Reading develops a child's mind by fostering comprehension skills, increasing vocabulary, and exposing them to new worlds they might not otherwise encounter. - Now, we've not just stated that reading is good, we've provided a sampling of all the benefits we're about to bring to light in our paper.
Bad : All retirees should relocate to Florida. - Your research paper or essay will need to delve into numerous supporting claims. This broad thesis statement runs the risk of allowing you to go off on several tangents. Good : Retirees should relocate to Florida, where 75% of Americans choose to settle, because you will afford yourself the opportunity to develop a wide array of friendships. - From here, you can introduce a paragraph on the importance of friendship and then cite studies or testimonials describing how people can discover these important new relationships.
Bad : The internet has improved the lives of many. - Again, while readers may agree with this and your statement may be true, how has the internet improved people's lives? Also, you should run your thesis statement past the "What's in it for me?" test. Why should readers care? Good : The internet serves as a means of expediently connecting people across the globe, fostering new friendships and an exchange of ideas that wouldn't have occurred prior to its inception. - While the internet offers a host of benefits, we're choosing to hone in on its ability to foster new friendships and exchange ideas. We'd also have to prove how this couldn't have happened prior to the internet's inception – and that is good. The tighter your focus, the better your paper.
Bad : Organ donors should be financially compensated. - Why? What happens to them that causes you to take this stance? Good : Given the grueling surgery and lifelong changes they endure, kidney donors should be financially compensated for their act of self-sacrifice. - There are many forms of living organ donation. As with any good thesis, you want to get as specific as possible. Now, our stance is clear and the reader will understand that we're about to describe the grueling process of kidney donation as well as any forthcoming lifestyle changes.
Finding Your Point of View
A good thesis statement is developed from the point of view of the reader. Be very careful you're not developing a topic that is of interest to you alone. This is a harsh yet necessary question to ask yourself: will my readers have any reason to care about what I'm writing?
In the example about European travel above, readers might be interested in travel around Europe but will they be interested in solo travel, and greater independence and confidence? Hopefully, the answer is yes. Just make sure you examine all viewpoints before investing your valuable time in a well-written piece.
A thesis statement is powerful on two fronts. First, it allows the reader to get excited about what, specifically, is coming their way. Second, it stands as the point of reference for your entire paper.
Think of it as a loving mother steering her children away from danger. Essay writers run the risk of getting off track and wandering into thickly wooded forests of needless tangents. (This is also why a well-planned outline is essential.) However, a solid thesis statement will help keep you in check. Refer back to it and ask have you wandered off topic?
Always Be Specific
When searching for a new home, realtors will tell you there are three important factors: location, location, and location. When developing your one-sentence thesis statement, it is important for you to be: specific, specific, specific. Write your thesis statement once and then rewrite it again with greater specificity.
Also, make sure your audience will want to learn these new facts and possibly embrace these new opinions. Now, you have a compass for your entire paper, keeping you safely on course.
College of Liberal Arts & Sciences
Departments & Divisions
For Students
For Faculty
Deans Office
You are here
Writing a thesis and making an argument.
Almost every assignment you complete for a history course will ask you to make an argument. Your instructors will often call this your "thesis" -- your position on a subject.
What is an Argument?
An argument takes a stand on an issue. It seeks to persuade an audience of a point of view in much the same way that a lawyer argues a case in a court of law. It is NOT a description or a summary.
This is an argument: "This paper argues that the movie JFK is inaccurate in its portrayal of President Kennedy."
This is not an argument: "In this paper, I will describe the portrayal of President Kennedy that is shown in the movie JFK."
What is a Thesis?
A thesis statement is a sentence in which you state an argument about a topic and then describe, briefly, how you will prove your argument.
This is an argument, but not yet a thesis: "The movie 'JFK' inaccurately portrays President Kennedy."
This is a thesis: "The movie 'JFK' inaccurately portrays President Kennedy because of the way it ignores Kennedy's youth, his relationship with his father, and the findings of the Warren Commission."
A thesis makes a specific statement to the reader about what you will be trying to argue. Your thesis can be a few sentences long, but should not be longer than a paragraph. Do not begin to state evidence or use examples in your thesis paragraph.
A Thesis Helps You and Your Reader
Your blueprint for writing:
Helps you determine your focus and clarify your ideas.
Provides a "hook" on which you can "hang" your topic sentences.
Can (and should) be revised as you further refine your evidence and arguments. New evidence often requires you to change your thesis.
Gives your paper a unified structure and point.
Your reader's blueprint for reading:
Serves as a "map" to follow through your paper.
Keeps the reader focused on your argument.
Signals to the reader your main points.
Engages the reader in your argument.
Tips for Writing a Good Thesis
Find a Focus: Choose a thesis that explores an aspect of your topic that is important to you, or that allows you to say something new about your topic. For example, if your paper topic asks you to analyze women's domestic labor during the early nineteenth century, you might decide to focus on the products they made from scratch at home.
Look for Pattern: After determining a general focus, go back and look more closely at your evidence. As you re-examine your evidence and identify patterns, you will develop your argument and some conclusions. For example, you might find that as industrialization increased, women made fewer textiles at home, but retained their butter and soap making tasks.
Strategies for Developing a Thesis Statement
Idea 1. If your paper assignment asks you to answer a specific question, turn the question into an assertion and give reasons for your opinion.
Assignment: How did domestic labor change between 1820 and 1860? Why were the changes in their work important for the growth of the United States?
Beginning thesis: Between 1820 and 1860 women's domestic labor changed as women stopped producing home-made fabric, although they continued to sew their families' clothes, as well as to produce butter and soap. With the cash women earned from the sale of their butter and soap they purchased ready-made cloth, which in turn, helped increase industrial production in the United States before the Civil War.
Idea 2. Write a sentence that summarizes the main idea of the essay you plan to write.
Main Idea: Women's labor in their homes during the first half of the nineteenth century contributed to the growth of the national economy.
Idea 3. Spend time "mulling over" your topic. Make a list of the ideas you want to include in the essay, then think about how to group them under several different headings. Often, you will see an organizational plan emerge from the sorting process.
Idea 4 .Use a formula to develop a working thesis statement (which you will need to revise later). Here are a few examples:
Although most readers of ______ have argued that ______, closer examination shows that ______.
 ______ uses ______ and ______ to prove that ______.
Phenomenon X is a result of the combination of ______, ______, and ______.
These formulas share two characteristics all thesis statements should have: they state an argument and they reveal how you will make that argument. They are not specific enough, however, and require more work.
As you work on your essay, your ideas will change and so will your thesis. Here are examples of weak and strong thesis statements.
Unspecific thesis: "Eleanor Roosevelt was a strong leader as First Lady."  This thesis lacks an argument. Why was Eleanor Roosevelt a strong leader?
Specific thesis: "Eleanor Roosevelt recreated the role of the First Lady by her active political leadership in the Democratic Party, by lobbying for national legislation, and by fostering women's leadership in the Democratic Party."  The second thesis has an argument: Eleanor Roosevelt "recreated" the position of First Lady, and a three-part structure with which to demonstrate just how she remade the job.
Unspecific thesis: "At the end of the nineteenth century French women lawyers experienced difficulty when they attempted to enter the legal profession."  No historian could argue with this general statement and uninteresting thesis.
Specific thesis: "At the end of the nineteenth century French women lawyers experienced misogynist attacks from male lawyers when they attempted to enter the legal profession because male lawyers wanted to keep women out of judgeships."  This thesis statement asserts that French male lawyers attacked French women lawyers because they feared women as judges, an intriguing and controversial point.
Making an Argument-- Every Thesis Deserves Its Day in Court
You are the best (and only!) advocate for your thesis. Your thesis is defenseless without you to prove that its argument holds up under scrutiny. The jury (i.e., your reader) will expect you, as a good lawyer, to provide evidence to prove your thesis. To prove thesis statements on historical topics, what evidence can an able young lawyer use?
Primary sources: letters, diaries, government documents, an organization's meeting minutes, newspapers.
Secondary sources: articles and books from your class that explain and interpret the historical event or person you are writing about, lecture notes, films or documentaries.
How can you use this evidence?
Make sure the examples you select from your available evidence address your thesis.
Use evidence that your reader will believe is credible. This means sifting and sorting your sources, looking for the clearest and fairest. Be sure to identify the biases and shortcomings of each piece of evidence for your reader.
Use evidence to avoid generalizations. If you assert that all women have been oppressed, what evidence can you use to support this? Using evidence works to check over-general statements.
Use evidence to address an opposing point of view. How do your sources give examples that refute another historian's interpretation?
Remember -- if in doubt, talk to your instructor. Thanks to the web page of the University of Wisconsin at Madison's Writing Center for information used in this handout. See writing.wisc.edu/handbook for further information.
In order to continue enjoying our site, we ask that you confirm your identity as a human. Thank you very much for your cooperation.