College Applications: How to Begin
Find the right college for you..
Applying to college is a big job. It can feel overwhelming. However, you can make the process much easier by breaking it down into small steps. Here's how.
How to Start Applying for Colleges
The good news is that most U.S. universities follow the same standard application process. If possible, begin the following four-step approach several months before the submission deadline.
Understand the common terminology you'll see during the application process. Learning how to apply to college involves having a good grasp of such things as frequently used acronyms, supporting documents, and government departments.
Review the appropriate application timeline you should follow when signing up for college. Every school has its own deadlines, but you may have certain milestones to hit during your senior or even junior year.
Discover the individual components of a complete application . For example, schools usually ask for supplemental application materials like letters of recommendation, transcripts, and written essays.
Create a real and a virtual folder for storing documents.
Print a checklist to track your progress on each part of the application.
Build a spreadsheet to stay on top of submission deadlines.
Your Social Security number.
Your high school code.
A copy of your high school transcript.
Your score report from a college admission test.
Make sure you've included all required information and that the information filled out on the forms is accurate and spelled correctly.
Confirm that any required attachments are the correct files and have been properly uploaded.
Double-check that you filled out all fields and followed all instructions.
Take a deep breath. Click submit !
Where do I start with college applications?
The first step is to do your research. Knowledge is power. Knowing what to expect from the application process makes a difference. Research the schools you're interested in applying to. Learn as much as you can about their admissions process.
What are the steps in the college application process?
Keep in mind that signing up for college is a multistep process. Among other key steps, you must fill out a standard application, acquire crucial support documents, and write personal essays. Although schools have different requirements, here are the main steps of the college application process:
Create a list of colleges you're interested in.
Research and visit schools to narrow down the list.
Fill out the FAFSA®, and consider finances and scholarship opportunities.
Get letters of recommendations, if required.
Take college admission tests.
Write your college application essay, if required.
Complete your online application(s).
If any of your target schools have their own institutional applications, complete those.
Check and recheck your application documents before submitting them.
What should I do before I fill out my college application?
How do you apply for college without wasting time? Advisers often recommend gathering relevant documents before you begin. You can knock out the informative sections in one go, reducing your chances of making an error. Some of the basics you need include:
Identity cards and Social Security number.
School transcripts.
Test scores.
List of extracurriculars.
List of awards and achievements.
Recommendation letters, if required by the college.
Application and school portal login credentials.
What are the most important parts of a college application?
College admissions officers consider many factors when reviewing applications. Among the most important factors are your grades and the courses you took.
The best approach to have when completing applications is to treat every part as important. Put your best foot forward in all areas. Make every part shine.
Now you're informed, inspired, organized, and ready to begin. For more on the college admissions process, visit Applying to College: FAQs .
Related Topics
5 Tips to Complete College Applications on Time
Applicants should take the long view and plan months in advance to stay on track.
Complete College Applications on Time
Students should set aside time not only to write the essay but also to brainstorm the topic in advance, experts say. (Getty Images)
College admissions is a step-oriented process with numerous deadlines. Since prospective students are often juggling college applications alongside high school classes and activities, it's easy to fall behind or procrastinate.
But a well-thought-out plan, anchored by a few organizational tips, can keep students on track with college applications. Check out these expert recommendations for how students can keep delays from undermining their college ambitions:
Start planning early for college applications.
Create a detailed timeline for college applications.
Ask for letters of recommendation early.
Budget time for application essays.
Allow adequate time to prepare other admissions materials.
Start Planning Early for College Applications
College application deadlines vary, so students may be juggling different dates depending on their target schools. While regular decision deadlines arrive sometime in January, early action and early decision deadlines are traditionally in November. Identifying a specific admissions avenue is important to keep students on task, experts say.
"I think one of the best things particularly a senior in high school can do is to really clearly define what their choice set is," says Brian Troyer, dean of undergraduate admissions at Marquette University in Wisconsin. "I know a lot of college counselors, counselors within high schools, would encourage students to begin narrowing their list between their junior and their senior year. Hopefully, a student isn't having to navigate 20 different institutions' application timelines."
Though high school students often begin trimming their list of schools down and writing essays in the summer before their senior year, many application tasks also arise during their junior year, such as taking the ACT or SAT and visiting campuses, says Angela Warfield, principal consultant and founder at admissions consulting firm Compass Academics.
"If students use their Junior year to explore college selection, they will have a clear sense of schools (based on their scores, major plans, culture, location, cost, etc.)," she wrote in an email. "This will allow them to feel confident adding colleges to their Common App and beginning the process of creating an application timeline for each school on their list."
She adds that students who fail to plan accordingly "often find themselves in panic mode."
Create a Detailed Timeline for College Applications
Keeping track of the many requirements in the college admissions process can be simplified by creating a list of when those tasks come due, experts say. For example, Hafeez Lakhani – founder and president of Lakhani Coaching – says his admissions firm creates a customized spreadsheet for each client that breaks down application tasks and timelines.
Creating a spreadsheet with admissions tasks can help students clearly see what needs to be accomplished and work toward those goals. Setting up reminders on a digital calendar around certain dates can also help, experts say.
"Dates to consider include: application deadlines, testing date/score submissions deadlines, dates for recommenders to submit letters of support, and important scholarship deadlines," Warfield wrote in an email.
She notes that students should also include Oct. 1 on their calendars, which is the date the Free Application for Federal Student Aid – which is required for federal and often state and institutional financial aid – becomes available each year.
Ask for Letters of Recommendation Early
Asking for a letter of recommendation well in advance can help students avoid falling behind in the admissions process, experts say, noting this as a common pitfall for college applicants. High school counselors and teachers often juggle multiple requests for letters of recommendation and need time to write and personalize each one.
"I don't think it's fair to give recommenders less than four weeks to write their letters," Lakhani says.
Generally, the more time teachers or counselors have, the more personalized they can make such letters. And these letters are important in the admissions process, Troyer says, because colleges value the insights they share.
"I think it's important that students and families know we really do care about these, we like to read them and I think they have to recognize that counselors and teachers put a lot of thought or want to put a lot of thought into each individually tailored letter of recommendation," Troyer says.
Budget Time for Application Essays
Writing college essays is another area where students should allow themselves ample time.
Lakhani says students often procrastinate on admissions essays because they are "intimidated by the blank page."
But these narratives are highly valued by admissions committees where an essay may be the only writing sample a college sees for a student. While essays often aren't make or break, a strong essay can elevate a student's odds of admission. On the flip side, a sloppy or poorly written essay can make a college question an applicant's dedication.
Students should set aside time not only to write the essay but also to brainstorm the topic in advance, experts say.
"We never encourage students to write essays overnight," Lakhani says. He urges students to keep revising, tweaking and perfecting until they've fine-tuned their admissions essay.
"Think of our first drafts as gateways to get to better drafts," he advises.
Allow Adequate Time to Prepare Other Admissions Materials
A high school transcript and activities list are among the other admissions materials commonly needed for college applications. Troyer notes that the turnaround time for high school transcripts may vary, so students should check with their counselors on what to expect and allow a minimum of one week for these materials.
Developing an activities list can be another challenge. While this list is student-dependent, experts say they should think carefully about it and highlight activities that they feel reflect their interests and ambitions.
Students may also want to get a jump-start on the Common App, a popular application portal, as soon as it opens on Aug. 1.
But ultimately, students should remember to prioritize requests for items that depend on others, says Warfield.
"We usually advise that students prioritize the items outside of their control first: letters of recommendation, transcript requests, and (test) score reports. These can often be delayed through no fault of the applicant, so being on top of these requests first will ensure that there is plenty of time for the schools to receive a complete application."
Searching for a college? Get our complete rankings of Best Colleges.
10 Steps to Choosing the Right College
Tags: college admissions , college applications , college search , colleges , students , education
2022-2023 Best Colleges
Search for your perfect fit with the U.S. News rankings of colleges and universities.
College Admissions: Get a Step Ahead!
Sign up to receive the latest updates from U.S. News & World Report and our trusted partners and sponsors. By clicking submit, you are agreeing to our Terms and Conditions & Privacy Policy .
Ask an Alum: Making the Most Out of College
Recommended Articles
You May Also Like
What to know about new ncaa nil rules.
Cole Claybourn March 2, 2023
Facts About the Work-Study Program
Sarah Wood March 2, 2023
Intersection of Business, Human Rights
Sarah Wood March 1, 2023
College Scholarships for Your Hobbies
Cole Claybourn Feb. 27, 2023
Online Programs With Diverse Faculty
Sarah Wood Feb. 24, 2023
Avoid These 7 Scholarship Mistakes
Sarah Wood Feb. 21, 2023
Networking While You're in College
Jackson Nimesheim Feb. 21, 2023
Teacher Training for High Schoolers
Kate Rix Feb. 16, 2023
How to Perform Well on SAT, ACT Test Day
Cole Claybourn Feb. 16, 2023
High School Mistakes to Avoid
Anayat Durrani Feb. 15, 2023
9 Tips for Raising Your College Admission Chances
Editor & Writer
Share this Article
Most colleges consider grades and class rigor top factors in the admissions process.
High SAT/ACT scores can impress admissions committees, even at test-optional schools.
Students can demonstrate interest by applying early decision and visiting the campus.
The college application process is unlike any other. It requires hard work, determination, and often the help of family and school administrators. On top of earning good grades and strong SAT or ACT scores, you must write a compelling essay and secure letters of recommendation.
But getting into a good school doesn't have to be an uphill battle. Below, we introduce our top nine tips to help you increase your chances of getting accepted to your dream college.
BestColleges.com is an advertising-supported site. Featured or trusted partner programs and all school search, finder, or match results are for schools that compensate us. This compensation does not influence our school rankings, resource guides, or other editorially-independent information published on this site.
Ready to Start Your Journey?
1. earn good grades in challenging courses.
A high GPA, combined with a challenging curriculum, is by far one of the most important admission factors for colleges.
According to a 2019 report by the National Association for College Admission Counseling (NACAC), around 3 in 4 colleges surveyed considered grades in courses considerably important when making admission decisions.
"A good GPA gets you through the first round," said Christina Skeldon, college consultant and executive functioning coach at JBG Educational Group . "After that, I like to see something that makes the student stand out. What did they do outside the classroom? Who are they other than a student?"
Over 80% of schools also considered rigor of curriculum at least moderately important, so try to take as many challenging courses as you can, especially during your junior and senior years. AP , honors , and IB courses are all solid options.
"[Colleges] like to see that students challenged themselves and took higher-level courses in areas that they are strong in," explained Skeldon.
2. Get a High SAT/ACT Score
While more schools have started to adopt test-optional policies in recent years — especially in light of the COVID-19 pandemic — SAT / ACT scores remain valuable indicators of college admission chances. In the NACAC survey, over 4 in 5 colleges considered standardized test scores moderately or considerably important.
Even if a college you're applying to doesn't require SAT/ACT scores, it's usually best to submit them . Many students take the SAT or ACT their junior year, giving them time to decide whether they want to retake it the fall of their senior year.
The best way to prepare for either exam is to use official practice questions and tests, many of which are free . You can also buy an SAT or ACT prep book , enroll in SAT or ACT prep classes , and/or hire a tutor.
3. Write a Compelling Personal Statement
The personal statement plays a critical role in college admissions, especially as more schools drop their SAT/ACT requirements. Over half of the colleges surveyed by NACAC considered the essay or writing sample at least moderately important.
The essay provides one of the best opportunities to sell yourself. According to Skeldon, "A stand-out essay shows the admissions team who the student is outside a GPA or test score."
Be sure to spend time developing a unique perspective and choosing the right prompt for you . Your goal should be to tell an intimate, engaging story.
4. Demonstrate Interest
The 2019 NACAC study found that 40% of colleges considered students' demonstrated interest an important factor during the admissions process.
If you genuinely want to attend a specific university, you can indicate interest by visiting the campus, going on a campus tour, participating in optional interviews , and contacting admissions representatives.
"An official tour is so important," said Skeldon. "Some schools are still doing interviews, and I think it looks great for a student to reach out to the admissions office to ask for one."
Other ways to demonstrate interest include getting in touch with professors in your prospective major , applying early decision (if available), following the school's social media channels, and participating in the school's online seminars for prospective students.
5. Secure Strong Letters of Recommendation
Letters of recommendation hold a lot of significance because they reveal aspects of your character that your grades and test scores can't. This is why you should aim to ask people who can describe your skills, accomplishments, and attitude with positivity and enthusiasm.
Most colleges require 1-3 recommendation letters, typically from teachers and a high school guidance counselor.
Be polite when making the request. In addition, be sure to ask at least a month before your college application deadlines . You want your recommender to have ample time to compose a strong letter on your behalf.
6. Apply to a Diverse Selection of Colleges
Students should apply to a variety of schools , including safety, match, and reach schools. Your high school guidance counselor can help you put together a list of potential schools for which you meet or exceed all necessary criteria for admission. These will be your matches and safeties, meaning you have a solid chance of acceptance.
Once you've done that, you can start thinking about reach schools, or institutions you're less likely to get into. Note that some colleges are reach schools for all students, including the Ivy League and top-tier private universities like Stanford.
Applying to a variety of colleges ensures that even if you get rejected from your dream school , you still have a high likelihood of gaining admission to at least one college on your list.
7. Opt for an Early Admission Plan
If you're committed to attending a specific college, research shows that applying early can raise your admission chances. That's because colleges generally admit a higher percentage of students during their early decision and early action rounds.
"Early action is beneficial for so many reasons, and I always push my students to apply this way if the school offers it," said Skeldon.
Both plans require you to apply early, usually sometime in November. You can expect to receive an admission decision earlier as well, typically in December. Whereas early decision is a binding agreement — meaning you are committing to attend that institution should you get admitted — early action does not bind you to a single school.
8. Manage Your Online Reputation
Admissions officers are increasingly checking applicants' social media presence to learn more about them and to look for red flags that might deter them from extending an acceptance. Make sure your Facebook, Twitter, YouTube, Instagram, TikTok, and LinkedIn accounts are free of content you wouldn't want colleges to see while you're applying.
"It is important to have an appropriate email address, and social media accounts should be [set to] private," advised Skeldon. You should also search your name on Google to ensure there's nothing floating around online that could reflect negatively on you.
9. Get Help When You Need It
The college application process can be confusing and isn't something to take on alone. As you prepare and finalize your applications, make sure you seek assistance from people familiar with the admissions process, such as your guidance counselor and teachers.
You should also consult parents, friends, older siblings, and relatives who can answer questions about the admissions process and campus life.
Finally, don't forget to have someone look over and proofread your entire application. "Always, always, always have someone else look through it," stressed Skeldon. "Grammar, spelling, punctuation — all of these little things go a long way."
With Advice From:
Christina Skeldon
Christina Skeldon earned her bachelor's in psychology from Quinnipiac University and her master's in school counseling from New York University. After graduating, she worked in college admissions at a university in Boston. She then decided to combine her passion for helping youth in a social and emotional capacity with her love for college admissions by becoming a guidance counselor at a local high school. Skeldon currently works for JBG Educational Group as a college consultant and executive functioning coach, pulling from both her experience and education to create and implement an individualized plan for each of her clients.
Feature Image: Mayur Kakade / Moment / Getty Images
Explore More College Resources
What is rolling admission and how does it work.
College Application Deadlines for Fall 2023 Admission
What is the common application a complete guide.
Compare Your School Options
View the most relevant schools for your interests and compare them by tuition, programs, acceptance rate, and other factors important to finding your college home.
Important Addresses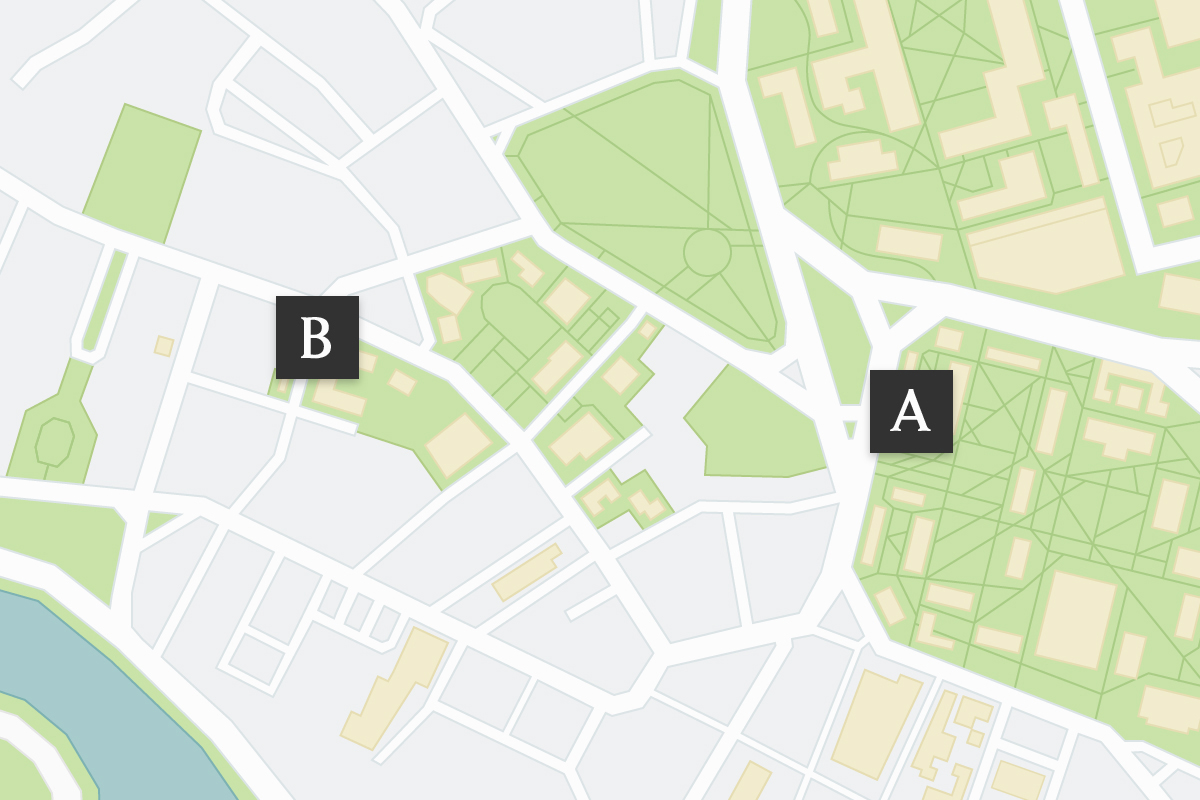 Harvard College
University Hall Cambridge, MA 02138
Harvard College Admissions Office and Griffin Financial Aid Office
86 Brattle Street Cambridge, MA 02138
Social Links
If you are located in the European Union, Iceland, Liechtenstein or Norway (the "European Economic Area"), please click here for additional information about ways that certain Harvard University Schools, Centers, units and controlled entities, including this one, may collect, use, and share information about you.
Application Tips
Navigating Campus
Preparing for College
How to Complete the FAFSA
What to Expect After You Apply
View All Guides
Parents & Families
School Counselors
Información en Español
Undergraduate Viewbook
View All Resources
Search and Useful Links
Search the site, search suggestions, tips for applying to college.
Applying to college can be a bit of a scary endeavor. However, it doesn't have to be! Here are a few tips to help make your college application process a little less stressful.
Start the process early! You should begin thinking about what colleges you are interested in attending during your second to last year in secondary school. Then, during the summer before your last year in school, do your research and pick the schools you are interested in applying to. 
When considering where to apply, be critical and narrow down your list before you apply to too many schools. I applied to 16 colleges and it felt like way too many deadlines, and supplemental essays to keep track of. 
Mark the deadlines for each college on a calendar that you have easy access to. Not all schools have the same deadlines. 
Plan to complete your applications a couple of days before the deadline so that you have time to review them and submit them without the pressure of missing the deadline.
When writing your essays, try to tell the admissions officers something about yourself that they can't find elsewhere in your application. They want to know who you are, so if you write about how someone else affected your life, remember to always bring it back to you. But most importantly, remember to remain as genuine and honest as possible! There is no need to try to make it seem like you're perfect, or that you are something you're not. 
When it comes to listing you extracurricular activities, remember that extracurricular activities are really whatever you do when you're not asleep or at school. For some, it may be a club, or a sport, or a hobby. For others, it may be a job or looking after younger siblings. It's really just about how you spend your free time.
Remember to take breaks during this process! If things become stressful, take an hour to just relax and do something fun, then go back to work. 
For more official advice, check out the Harvard College Admissions  'Application Tips' guide .
If you have any questions during the process, do not hesitate to reach out to ask for clarification. Many colleges have student employees in the admissions office who are trained to answer the questions of prospective students.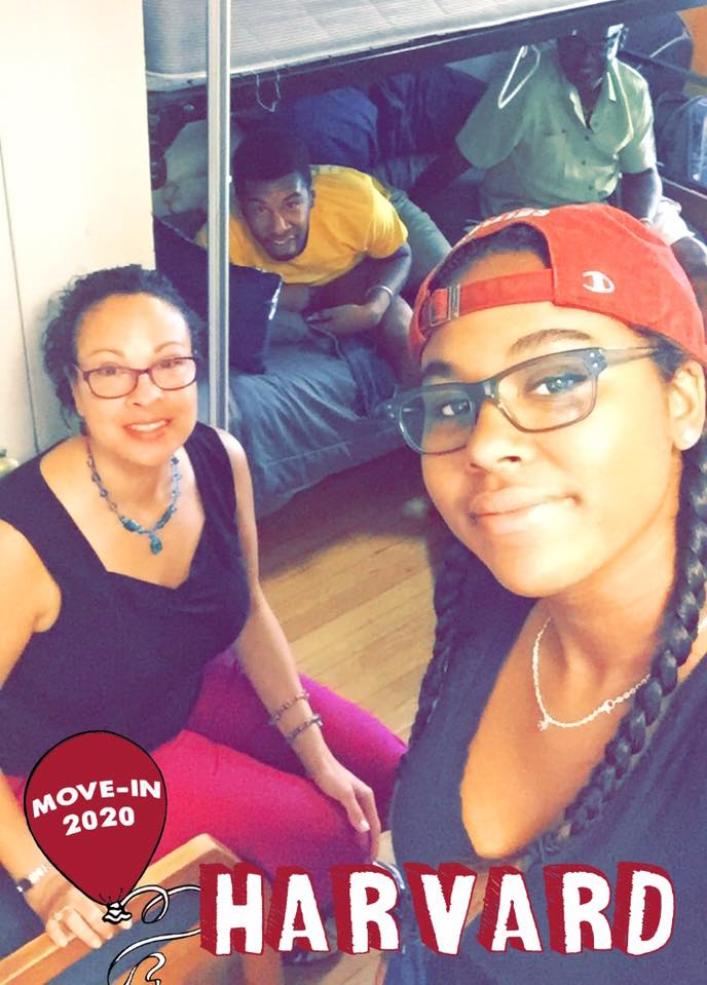 My family helping me move into my freshman dorm room.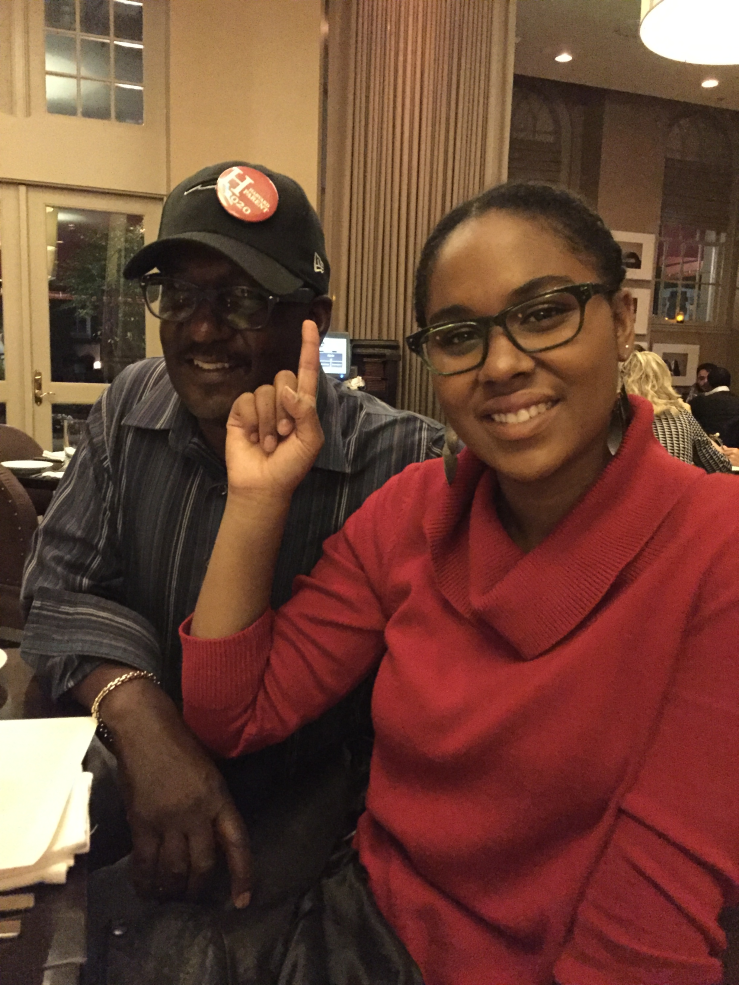 My dad proudly wearing his Harvard Parent 2020 pin.
Student Voices
Strength through diversity: the veteran perspective at harvard.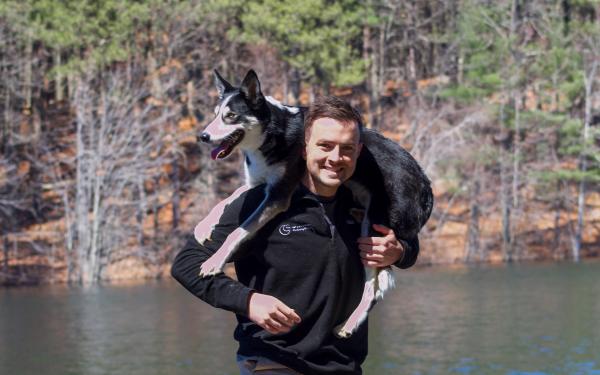 One Concentration, A Million Interests
Gloria Maldonado Class of '24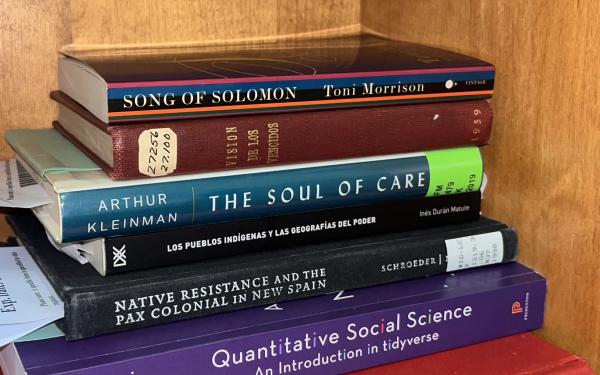 Why I Applied to Harvard: The Presentation that Put Harvard on My Radar
Ana Barba Class of '25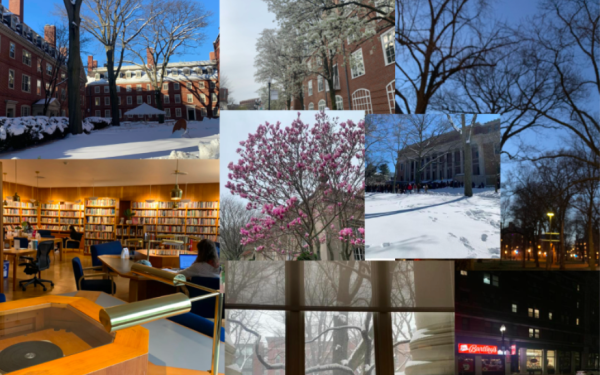 Have a language expert improve your writing
Check your paper for plagiarism in 10 minutes, generate your apa citations for free.
Knowledge Base
College essay
How to Apply for College | Timeline, Templates & Checklist
How to Apply for College | Timeline, Templates & Checklist
Published on October 18, 2021 by Kirsten Courault . Revised on November 11, 2022.
Most US college application deadlines for undergraduate programs are between late November and mid-March, and you should start thinking about applying for college the summer before junior year. Your application should typically include the following:
Personal information, extracurriculars, and awards
Transcripts
Standardized test scores
Recommendation letters
In this comprehensive guide, we show you how to organize deadlines and stay on track throughout your college application process.
We've also created a free Google Sheets template that you can use to organize and track your college applications.
Table of contents
College application timeline, research schools, apply for financial aid, take standardized tests, write college application essays, complete college applications, frequently asked questions about college application essays.
Use our timeline to make sure you're on track with all the different parts of your college application.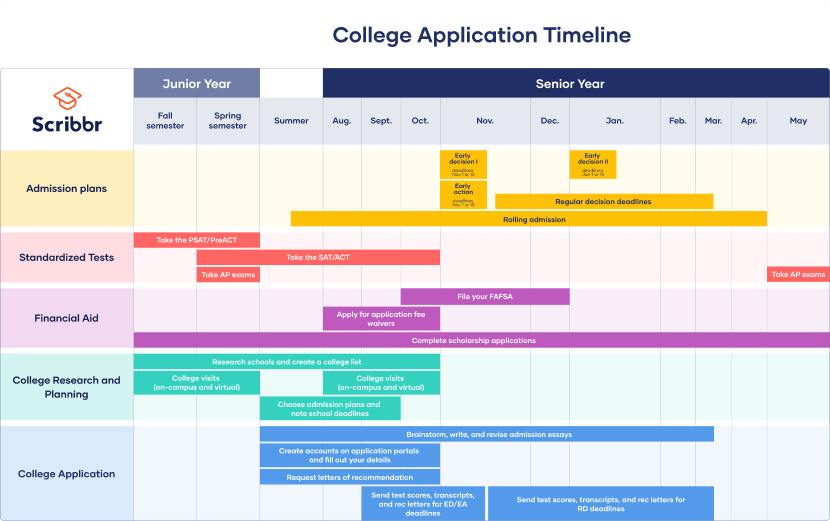 To save the timeline and refer back to it throughout your application process, you can download the PDF below.
College application timeline (.pdf)
Most students apply to several different schools. After researching schools and deciding which ones you'll apply to, you should keep track of their deadlines and requirements.
Make your college list
Begin compiling a college list the summer before your junior year. Start researching schools based on their academic programs, financial aid packages, clubs and activities, and geographical location.
You should have a final list of your top schools by the second semester of your junior year, so you can plan for college visits that same semester. To maximize your options, aim to apply for eight schools:
Two reach schools where it might be difficult for you to get accepted
Four match schools where you have a good chance of getting accepted
Two safety schools where you feel confident you'll get accepted
Visit schools
Take time to do on-campus or virtual visits to prospective schools, but avoid visiting in the summer, when less faculty and staff are available to meet on campus. For highly selective schools, you should consider visiting campuses during the second semester of your junior year to meet and demonstrate interest to admissions officers and professors before you apply in the fall.
You can attend in-person or virtual college fairs to talk with current students and alumni. High school visits, where admissions officers from universities visit high schools, are also useful to learn more about a particular university.
Consider where you'd feel most happy learning and living based on the school and class sizes, academic programs, and geographical location.
Note requirements and deadlines for each school
In the summer before your senior year, note all deadlines and requirements for your prospective schools in a college tracker spreadsheet .
Choose early decision, early action, regular decision, or rolling admissions
In August or September, you should choose an admissions plan for each university. Most students choose the regular decision process, with deadlines spanning from late November to mid-March.
Early decision (ED) and early action (EA) plans allow students to apply for and receive admissions decisions earlier than regular decisions. Some schools' early decision and early action rounds are less competitive, admitting a higher percentage of students than in regular decision rounds. However, you should only choose early decision or early action if you have thoroughly researched schools and are committed to attending a particular college.
Early decision is binding: you must attend that college if accepted, unless the financial aid package is insufficient. Some universities offer two rounds of early decision deadlines (ED I and ED II), one in fall and the other in winter. The ED II round in winter gives you more time to prepare a stronger application package, research and visit colleges, and explore financial aid options.
Early action is non-binding: you have until the May 1 deadline to choose which college to attend. It also allows you to explore more financial aid packages from schools you are accepted to. Some highly selective private schools offer restrictive early action, which is also non-binding, but prevents students from applying ED/EA to other private schools.
Students should prepare application materials for other schools' regular decision deadlines if their early decision or early action applications are rejected.
Some schools also offer rolling admission , which offers a flexible six-month application window and a decision response around four to eight weeks after submission. However, rolling admission favors early applicants, since admission stops once the class reaches capacity.
Prevent plagiarism. Run a free check.
You can alleviate some, or even all, of the financial burden of college by applying for federal student aid, application waivers, or scholarships from schools, corporations, or charitable foundations.
Apply for the FAFSA
As early as October 1, you can file your Free Application for Federal Student Aid (FAFSA) to determine your eligibility for loans, grants, and work study. Your Student Aid Report (SAR) should be mailed to you about four weeks after you file the application.
International students should check with the US Department of Education for financial aid opportunities.
Apply for application fee waivers
An application fee waiver removes the application fee, typically for students who demonstrate financial hardship. You or your guidance counselor can request an application fee waiver.
Complete scholarship applications
Ask your school counselor, local community groups, and prospective colleges about scholarship opportunities as early as the beginning of your junior year. Throughout your high school career, continue compiling a list of scholarship opportunities in a scholarship application tracker spreadsheet.
Highlight overlapping essay prompts, so you can write one essay that covers multiple prompts. Sometimes you can adapt your main college essay into a scholarship essay. However, remember to tailor each essay to the prompt.
Start filling out scholarship applications, gathering required documents, and writing scholarship essays in the summer before your senior year. Throughout your senior year, apply for as many scholarship applications as possible; many students don't take advantage of scholarship opportunities.
Register and take your standardized tests in your junior year to allow sufficient time to prepare for the test and retake it if necessary.
Take the SAT or ACT
To practice for the official test, you should register for and take the Preliminary Scholastic Assessment Test (PSAT) or the Pre-American College Test (PreACT) in either your sophomore year or the fall of your junior year.
Take the Scholastic Assessment Test (SAT) or American College Test (ACT) in the spring of your junior year to allow sufficient time to retake the exam in the fall of your senior year if needed. Register for the SAT or ACT at least a month before your testing date to avoid late registration fees.
Due to the COVID pandemic, some schools no longer require students to submit test scores. However, you should still take the SAT or ACT and aim to get a high score to strengthen your application package.
Take Advanced Placement exams
If applicable, take your Advanced Placement (AP) exams in May of your sophomore, junior, and senior years. Depending on the school's policies, if you score a 4 or 5 on an AP exam, you can earn college credit for certain first-year courses.
Your college application essays give you the opportunity to personalize your application. Colleges look for an essay that differentiates you from others and demonstrates your positive traits. Start brainstorming topics and drafting your essays the summer before your senior year to give yourself sufficient time for revising and receiving feedback.
If you're struggling for time, check out our tips on writing your college essay fast .
Write your main college admissions essays
It's a good idea to start working on your essays the summer before your senior year. Some essays can be reused or revised for different schools, depending on the prompt—though you might have to adjust its length if different colleges have different word count limits. The process of brainstorming and writing the first draft typically takes one to three weeks.
Write supplemental essays
Start writing any supplemental essays (such "Why this college?" essays and diversity essays ) in August or September of your senior year. Be careful when responding to these prompts, which are usually more specific than main college essay prompts. As with your main college essays, revise and get feedback on these essays.
Revise your essays and get feedback
Start revising your essay after you've written your first draft. Most students go through multiple drafts and take about two to four weeks to revise and get feedback. Remember to take breaks between editing stages.
In August or September of your senior year, get feedback from two to three people—ideally people who know you well, have good writing skills, and are familiar with college application essays. You can also get help from an essay coach or editor. Scribbr essay coaches can help.
Explore the essay coaching service
Begin creating accounts and filling in your personal information on college application portals the summer before your senior year. Start collecting and requesting official documents and recommendation letters at least three to four weeks before the deadline.
Create accounts on college application portals
After creating a prospective college list, create accounts on their respective application portals in the summer before your senior year.
The Common Application , with over 900 member universities, is the most popular. The Coalition Application, with more than 150 member universities, offers resources to help all students gain access to college.
Some schools, such as the University of California system, MIT, and Georgetown University, have their own application portals.
Fill out your personal information, extracurriculars, and awards
It's a good idea to start a list of your extracurriculars, awards, jobs, and leadership experience in your sophomore year. Throughout your high school career, keep adding to your list, which can also be used to build your resume if needed.
Upload your essays
If you paste your essay directly into the text box, remember it won't retain formatting like italics or bold text. Sometimes, dashes or other characters might alter the word count, so check that you've respected the word limit after inputting your essays.
If you have to upload a file, make it a PDF. Use a simple standard font, like Times New Roman, and format spacing to 1.5 or double space.
Send your high school transcripts and test scores
As soon as you complete your part of the application, ensure your school counselor sends your transcripts to the right colleges. Make sure your SAT, ACT, and AP scores have been sent to the correct schools. Some schools allow results to be self-reported, while others require official score reports from testing organizations.
Request letters of recommendation
Many colleges require one to two letters of recommendation from a teacher, counselor, coach, or employer who knows you well. As early as the end of your junior year, you should unofficially notify teachers or counselors of upcoming requests to give them sufficient time to write a thoughtful personalized letter during the summer.
Once you have completed your portion of the online application, send an official request through the application portals and check whether your recommenders have submitted their letters two to three weeks before the deadline.
Write your resume
Some schools require you to write a resume. While you may not have much or any work experience, you can highlight your educational career. Include your academic achievements, awards, projects, and leadership positions. You can also include any work experience, internships, or summer programs.
Review your application
Before submitting, double-check that all necessary materials are included.
Here's a checklist you can use to track your progress through the application process.
College application checklist
I've researched schools and made my college list.
I've done on-campus and/or virtual visits to prospective schools.
I've chosen application plan deadlines for each school.
I've organized deadlines and requirements in a college applications tracker .
I've filed my FAFSA.
I've submitted scholarship applications.
I've taken my standardized tests.
I've written my college application essays .
I've created accounts on application portals.
I've filled out my personal information, extracurriculars, and awards.
I've requested my test scores be sent to the correct colleges.
I've requested my transcripts be sent to the correct colleges.
I've requested recommendation letters.
I've paid application fees or applied for application waivers.
I've checked that my application has all the necessary documents and information.
Congratulations!
It looks like your application is ready to submit. Good luck with getting accepted!
You should start thinking about your college applications the summer before your junior year to give you sufficient time for college visits, taking standardized tests, applying for financial aid , writing essays, and collecting application material.
In general, for your college application you will need to submit all of the following:
Your personal information
List of extracurriculars and awards
College application essays
Recommendation letters.
Different colleges may have specific requirements, so make sure you check exactly what's expected in the application guidance.
The college admissions essay accounts for roughly 25% of the weight of your application .
At highly selective schools, there are four qualified candidates for every spot. While your academic achievements are important, your college admissions essay can help you stand out from other applicants with similar profiles.
To maximize your options, you should aim to apply to about eight schools:
Two reach schools that might be difficult to get into
Four match schools that you have a good chance of getting into
Two safety schools that you feel confident you'll get into
Apply early for federal student aid and application fee waivers. You can also look for scholarships from schools, corporations, and charitable foundations.
Depending on your prospective schools' requirements, you may need to submit scores for the SAT or ACT as part of your college application .
Some schools now no longer require students to submit test scores; however, you should still take the SAT or ACT and aim to get a high score to strengthen your application package.
Aim to take the SAT or ACT in the spring of your junior year to give yourself enough time to retake it in the fall of your senior year if necessary.
College deadlines vary depending on the schools you're applying to and your application plan:
For early action applications and the first round of early decision applications, the deadline is on November 1 or 15. Decisions are released by mid-December.
For the second round of early decision applications, the deadline is January 1 or 15. Decisions are released in January or February.
Regular decision deadlines usually fall between late November and mid-March, and decisions are released in March or April.
Rolling admission deadlines run from July to April, and decisions are released around four to eight weeks after submission.
Cite this Scribbr article
If you want to cite this source, you can copy and paste the citation or click the "Cite this Scribbr article" button to automatically add the citation to our free Citation Generator.
Courault, K. (2022, November 11). How to Apply for College | Timeline, Templates & Checklist. Scribbr. Retrieved February 27, 2023, from https://www.scribbr.com/college-essay/applying-for-college/
Is this article helpful?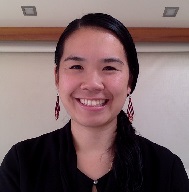 Kirsten Courault
Other students also liked, what do colleges look for in an essay | examples & tips, college essay format & structure | example outlines, how to revise your college admissions essay | examples.
Tips on Starting the College Application Process
by Devon Bohart
September 14, 2022
Quick Summary
Survive the college application process by showcasing your extracurricular activities, expressing your passions in the college essay and practicing self care.
Applying for college is stressful. There are so many applications, essays, deadlines, scholarships, webinars, and college tours. It can be hard to keep everything straight! As an undergraduate admissions advisor, here are five things I encourage students to keep in mind to maintain a level head and keep a clear perspective.
Do Your Research
Take the time to research college campuses to make sure they have the major you are interested in , a location that suits you, and a campus community that matches your needs. Maybe a school has a great campus culture, but they don't have any majors you are interested in. Don't apply to a school if you can't see yourself being truly happy there. We recommend looking into UC Davis, but there are plenty of other options if UCD isn't the right fit. You may find new and unique opportunities that are perfect for you, and you can give yourself a diverse array of schools to potentially choose from once admissions roll out. 
Don't Get Carried Away
While research is a good idea to make informed decisions about your college application process , don't go overboard. There is no need to do a deep dive into every school with your potential major interest, or every college in your state. If you are having trouble narrowing down the list of schools you are interested in, talk to your counselor to see if they can help. Challenging yourself is important, but keep it manageable. 
Do Keep a List, or Maybe a Few
It is good to keep a running list of all activities, big and small, that you have done or are involved in. This will make it easier for you to fill in your college applications. The Activities and Awards section in the UC application allows for up to 20 entries, lots of room for you to showcase all of your extracurriculars. It is also a good idea to keep a list (or a spreadsheet if you are anything like me) to manage the many colleges you are considering. You can include pros and cons, websites, events, admission counselor contacts and application deadlines for each school. In addition to keeping things on track, this is good practice to stay organized during college. 
Don't Look for Application Fillers, Include Your Passions
More isn't always better. If you have lots of passions and are able to pursue all of them intentionally, that is great. But getting involved in sports/activities/community service just for the sake of adding it to your application is not advisable. In addition to being boring for you, the advisors reviewing applications can usually tell if your heart isn't in it. Trying new things is a good idea and participating in things that matter to you is even better. For the UC application, those are the things you should write about in your PIQ responses , to help us understand those passions. Whether you love fashion history, entomology or robotics, you can and should showcase how you have pursued those topics and why they are important to you.
Do Practice Self-care
If you only remember one thing from this, I hope it is this: studying for your classes, taking on leadership roles, fulfilling responsibilities at your job or at home and managing all of these college applications takes a lot of time, energy and focus. Make sure to take breaks, rest, stay hydrated and eat well. Find moments to slow down. There are a million articles out there on how to do that, so I will spare you the laundry list of ways to practice self-care. 
Whatever works for you, just remember to do it. And if you don't have a go-to self-care practice, start trying things. Do that five-minute meditation that you've been saying you'd do. Take a walk around the block with your family or a pet. Do some yoga with a friend and laugh together when you both fall! 
At the end of the day, and by the end of this application cycle, it won't matter if you didn't pass that one quiz, had to quit a club, or had 100 instead of 200 service hours. The most important thing is to be yourself and take it one step at a time. Ask for help, take advantage of resources in front of you (hello, application workshops !) and take your time on those college apps, to ensure that you put your best self out there for these colleges to get to know you. Take a deep breath and just keep on plugging along, because before you know it, senior year will be over, admission decisions will be out and you will realize that everything turned out just fine.
Primary Category

The Plagiarism Checker Online For Your Academic Work
Start Plagiarism Check
Editing & Proofreading for Your Research Paper
Get it proofread now
Online Printing & Binding with Free Express Delivery
Configure binding now
Academic essay
Academic writing
APA examples
Bachelor degree
Chicago style
Citing sources
College essay
Dissertation
Graduate school
Harvard referencing
Language rules
Master degree
Methodology
Printing production
Research paper
Research process
Working with sources
Your Step to Success
Printing & Binding with 3D Live Preview
College Application – A Complete Guide With Tips And Checklists
How do you like this article.
To gain entry into colleges, you have to make an application. This guide will walk you through the entire college application process.
Inhaltsverzeichnis
1 College Application – In a Nutshell
2 Definition: College application
3 College application: Requirements
4 Before applying for college
5 College application: Step-by-step process
6 College application: Timeline
7 College application: Checklist
College Application – In a Nutshell
it is important to research colleges thoroughly before making applications.
You must go through the application checklist before submitting the documents.
The personal essay should be reviewed thoroughly.
Definition: College application
Once you finish high school or secondary school, you will need to make a college application. This process involves sending certain documents to the institution. Depending on the college you intend to join, these documents may include: 1
An application form
Your high school transcripts
Test scores from the SAT or ACT
Recommendation letters
Most schools will stop taking applications in November or January. 2
College application: Requirements
Let's look at some requirements to make a college application.
1. An application form
2. test scores, 3. letters of recommendation, 4. personal essays, 5. transcript, 6. application fee.
The application form can be completed online or on paper. If you're planning to apply to many colleges, you can consider using the Common Application. 3
Before making your college application, you should take the SAT or ACT test. Some colleges accept both tests, while others may only need one. 3
This is a short document that is usually written by a teacher, counselor, or mentor. It is meant to highlight your strengths and possible contributions to the institution. 3
Colleges will also need a personal essay, usually between 300 and 500 words. This step is crucial and should be approached carefully. You should get a teacher to review your essay as this piece needs to be perfect. 3
The procedure of sending transcripts will vary from one college to another. Some will require the school to send the transcripts directly, while others allow students to mail in the documents. 5
For your college application to be processed, you will have to pay a fee. This ranges around $60 and rarely goes above $77. 6
Before applying for college
Let's look at the steps you need to take before applying for college.
Researching colleges
You can follow these tips when researching colleges:
Start by checking the courses offered and learn more about the professors in the college.
Evaluate the internship opportunities available in the school
Check the structure of the courses
Check the average class size
Consider social factors like the available clubs 5
Financial aid
Before sending in your college application, you also need to apply for financial aid. This can be given as a scholarship, federal grant, federal loan, or work-study program. To get FAFSA aid, you can send an application to studentaid.gov. 6
College application: Step-by-step process
This section will outline the steps you should take to complete your college application.
 Application deadlines
Your college application could take the form of early decision, early action, or regular decision. 7 8
Signing up for standardized testing
Standardized tests are administered in a consistent manner and measure the knowledge and skills of the students. The most popular ones are the SAT and ACT. You will usually have to take these tests in your junior or senior year. 9
Personal statements
A strong personal statement will give the college an idea of who you are and why you should be admitted to the school. When writing a personal statement for your college application, you should focus on your strengths. 10
Letters of recommendation
Your college application should also include a letter of recommendation. This is issued by a teacher or other staff members of your high school.
Submitting your transcripts
Your transcript will show the academic courses you attempted in high school. In most cases, the college will need the document four weeks before the college application deadline.
Filling out the application
The college application form features basic details about you and your application. You will need to provide personal information like your name, age, and contact details. You also have to indicate the course you want to take, as well as the semester you intend to join. The college application form also includes information on your high school experience.
Double-checking & submitting the application
Before you submit your college application, you should ensure that all the documents are there. You can then send the files and pay the college application fee.
College application: Timeline
Use the college application timeline to make sure you don't miss any important steps on your way to applying to college.
Admission Plans
Standardized tests, financial aid, college research and planning, college application.
College application: Checklist
Create a list of suitable colleges
Take note of the deadline
Request high school transcripts
Send your SAT scores
Take any other required tests
Request letters of recommendation
Draft your essay
Proofread your essay
Have two or more teachers go through the essay
Revise the essay
Download Checklist
Submit FAFSA application
Make copies of all college application materials
Pay the application fee
Fill out the application form
Send an email to colleges that you won't attend
How do you begin with the college application process?
To start the college application process, you should get the necessary documents. These include your transcript and personal essay.
Which tests should I take for the college application?
Most colleges check your SAT or ACT scores before admission.
Who should send the high school transcript to the college?
This document is usually sent by high school officials.
How many letters of recommendation should I get?
It is advisable to get at least 2 recommendation letters.
1 New Visions for Public Schools. "Components of the College Application." Accessed February 16, 2023. https://www.newvisions.org/pages/components-of-the-college-application .
2 Safier, Rebecca. "Colleges With Late Application Deadlines: Complete List." PrepScholar. December 4, 2022. https://blog.prepscholar.com/colleges-with-late-application-deadlines-complete-list .
3 CollegeChoice. "How to Apply for College." January 31, 2023. https://www.collegechoice.net/choosing-a-college/admissions/college-application-requirements/ .
4 Khan Academy. "College Application Checklist." Accessed February 16, 2023. https://www.khanacademy.org/college-careers-more/college-admissions/applying-to-college/college-application-process/a/college-application-checklist .
5 Ivy Wise. "How to Research a College Effectively." Accessed February 16, 2023. https://www.ivywise.com/ivywise-knowledgebase/resources/article/how-to-research-a-college-effectively/ .
6 Federal Student Aid. "How do I Apply for a Federal Student Loan?" Accessed February 16, 2023. https://studentaid.gov/help-center/answers/article/how-to-apply-for-federal-student-loan .
7 Boston College. "Early Decision vs. Regular Decision." Accessed February 16, 2023. https://www.bc.edu/bc-web/admission/apply/early-decision.html .
8 Ngo, Chinh. "Early Action vs. Early Decision: How to Choose." Best Colleges. May 6, 2022. https://www.bestcolleges.com/blog/early-action-vs-early-decision/ .
9 Big Future. "College Application Checklist," Accessed February 16, 2023. https://bigfuture.collegeboard.org/plan-for-college/applying-to-college/tests/8-things-to-know-about-how-colleges-use-admission-tests .
10 Olah, Dora. "10 Tips for Writing a Personal Statement for University Applications." Top Universities. April 19, 2021. https://www.topuniversities.com/blog/10-tips-writing-personal-statement-university-applications .
We use cookies on our website. Some of them are essential, while others help us to improve this website and your experience.
Individual Privacy Preferences
Cookie Details Privacy Policy Imprint
Here you will find an overview of all cookies used. You can give your consent to whole categories or display further information and select certain cookies.
Accept all Save
Essential cookies enable basic functions and are necessary for the proper function of the website.
Show Cookie Information Hide Cookie Information
Statistics cookies collect information anonymously. This information helps us to understand how our visitors use our website.
Marketing cookies are used by third-party advertisers or publishers to display personalized ads. They do this by tracking visitors across websites.
Content from video platforms and social media platforms is blocked by default. If External Media cookies are accepted, access to those contents no longer requires manual consent.
Privacy Policy Imprint
5 tips on how to nail your college application essay
When it comes to applying for college, many students are faced with the same question, "How to write an essay for your college application?" 
The essay can be daunting, but it can determine whether you get into your preferred uni. 
In fact, your college essays account for  25% of your overall application  to get into schools like Harvard University, Stanford University, Massachusetts Institute of Technology, and more. 
The competition gets more intense at these schools, where applicants have exceptional grades, test scores and extracurricular experience. 
As such, nailing your  college application essay  can help you stand out from other applicants. 
It is an excellent opportunity to share your story and why you would make a good addition to the university. Admission officers are looking to understand your background, personality and values.
While this adds a lot of pressure on your college essay, there is no need to worry just yet. Here are five tips on how to write an essay that will help you stand apart from other applicants:
How to write an essay to nail your college application:
Grab the reader from the start 
Grab a reader's attention from the start —remember that you are competing with hundreds of other applicants.
Let's start with the thesis statement: the backbone of your essay and the first sentence a reader will read.
Start your essay with a clear sentence that immediately seizes the reader's imagination.
You could start with a bold statement, a quote, a question or even a descriptive scene.
Beginning with a powerful and clear thesis statement will ensure your reader is hooked and help you with the writing process.
Try something different 
Admissions officers read an unbelievable number of college essays.
Many students would write essays with facts, figures and their past experiences — so try something different by writing an essay that your grades can't capture.
After all, colleges are interested in learning about who you are as a person and what you can bring to the incoming class.
It doesn't matter if you have yet started your own business or spent the summer volunteering.
Share your unique qualities or what you learned from your losses and how it inspired your educational journey.
Bring your essay to life using details, examples and vivid imagery. Source: David Becker/AFP
Show, don't tell
Instead of simply stating facts and information, try to get your reader to visualise what you are trying to say.
Writing the sequence of events can be dull, so bring your story to life by showing the reader what you mean.
Take "I like to play football", for example.
You could say:
"My heart was beating fast as I ran across the court to make the shot — two seconds on the clock, one second — and score!"
The results? Your essay will be more memorable, clear and enjoyable for your reader.
Write drafts
It's easy to procrastinate.
When it comes to writing your college essay, however, it is best to start early to give yourself enough time to perfect it.
Before you start, coming up with a topic will take up a fair share of brainstorming.
By starting early, you will have time to write several drafts and make edits before you reach your final copy. . Drafting allows you to put your ideas on paper to rethink and rewrite them.
With this, you can ask yourself whether your ideas are relevant and logical or if additional information is required.
Proofread your essay
So, you finished writing.
You might be tempted to submit your essay and not have to look at it again.
But taking a second look can help you nail your college essay more than you think.
Coming back to your work after a few hours or even a day — if you have the time — will allow you to spot any subtle mistakes you may not have noticed. 
However, you might miss out on some minor mistakes — even with a fresh set of eyes. 
Thankfully, many tools and resources are available online to help you with this. 
Currently, the best app on the market for this is  Grammarly . 
The website uses artificial intelligence to review your spelling, grammar, punctuation, and sentence structure. The app even provides suggestions to rephrase your sentences. 
All you have to do is upload your essay on the website, wait a few seconds, and the tool will run through any mistakes made. 
Popular stories
You can now apply for your us student visa one year in advance.
From studying architecture to designing the Burj Khalifa, Central Park Tower, and many more
"I'm a product of a public school education": Tim Cook and his rise to Apple CEO
10 tips on how to write a winning scholarship essay
10 best free websites on how to write an essay
How do I write a compelling personal statement when I have nothing to say?
Add Project Key Words
How to Start the College Application Process: 38 Tips
InGenius Prep
June 21, 2018
The college application process has long been notorious for its daunting requirements. Nowadays, the hype begins years in advance. To be competitive when you're a senior, you must find your own way to keep up, figure out how to start the college application process !
We get that you might just want to put your head down and not think about college. But the reality is, the earlier you start chipping away at your college applications, the more manageable the process will feel.
It's tempting to keep putting off starting your college applications when a homework assignment or procrastination opportunity comes up. But trust us – you don't want to be that applicant who leaves everything until the holidays. Here are 38 tips to help you begin your college application process today and feel excited about the future ahead of you.
How to Start the College Application Process – Organizing Yourself
1. keep track of all college application dates.
What's the last SAT test date before you must hit submit? Do you know the 2018-2019 Common Application essay prompts? When are applications due for your dream school? With numerous application components to juggle, there are quite a few dates to anticipate. When wondering  how to start the college application process , make a calendar that has all of the dates you'll need to track, from the SAT, the Common App, school specific deadlines, and FAFSA.
2. Create a Master College Research Spreadsheet
Keep track of your research in one document so that you stay organized. This spreadsheet should include logistical things like testing requirements, application fees, deadlines, and supplemental materials you must submit. As you research school websites and visit campuses, make sure you track important or interesting features that resonate for you personally. What aspects make this school different from others? Is there a dual degree program that combines two of your favorite things? Noting all of this information in one document will help you begin to see the differences between schools, and —bonus — it will also help you write all of your inevitable "Why do you want to go to (fill in the name of the school)?" essays!
3. Go Ahead and Create Application Accounts
You can't plan on how to start the college application process without familiarizing yourself with centralized application systems. Both the Common App and Coalition Application now allow accounts to roll over from year to year . Log in, review the sections, and start to understand what goes into the process. Knowing what the application physically looks like will help you understand how to use each section strategically. The Coalition Application encourages students to use their "Student Locker" to upload accomplishments throughout high school. This can help you visualize the kind of activities and community engagement you will want to have.
4. Gather the Necessary Information for Your Financial Aid
You can fill out the FAFSA and your CSS profile as early as October 1st, but before that you'll need to prep some materials. Not only will you need to provide your own information, but your parents will also need to supply their personal and financial data. Start talking with your parents early about tackling both of these forms and, most importantly, make sure that your family's tax forms from the previous year are in order and easily available.
5. Pick Your Test Dates
There's no denying that standardized test scores are a big part of what makes you competitive for college. Planning out your test dates for the SAT or ACT and Subject Tests is a big part of thinking about how to start the college application process.  This will help you structure your year so that you're ready when it's go time. There is no "perfect" test date for these requirements, but aiming to take them earlier rather than later will help reduce last minute stress. In order to maximize your study time, try to align your AP classes with whichever subject tests you plan to take.
6. Determine Which Application Platforms You'll Need
While the Common Application is the most popular way for schools to accept applications, many schools also use the Coalition Application or the Universal College Application. Some schools use their own unique application portals, designed specifically for their school. Do your research, create accounts for each, and get to know the systems so that you are aware of everything you'll need to apply.
7. Interview Early
If you're applying to a particular school and plan to request an interview, make sure you schedule the interview the summer before your senior year or early in the fall. You'll be increasingly busy as the semester progresses and the finite number of interview slots fill up QUICKLY. Watch out for schools like William & Mary that only interview rising seniors the summer before 12 th grade.
8. Update Your Resume
While you may have a resume from that summer job you applied to sophomore year, you'll definitely want to update it and follow professional formatting guidelines when thinking about how to start the college application process . Keep a 1-page version of your resume, as well as a longer one that includes all your previous and current jobs, extracurricular activities, volunteering, research projects, awards, etc. Some schools ask you to upload a resume, and even if they don't, this document will really come in handy when you start working on your Common App Activities List .
9.  Create an Appropriate Email Address
Nothing screams "I'm immature!" like a " [email protected] " email address. When you apply to colleges, you'll need to add your email address to your applications and potentially communicate with admissions officers via email. Be prepared with a professional email address that is clear and appropriate.
10. Tune Up Your Social Media Presence
While most admissions offices don't have a policy of looking at every student's Instagram, anything you post publicly on social media is fair game. And the craziest stuff has a way of spreading like wildfire. Take a moment to vet your social media presence and make sure the mortifying YouTube video that seemed like a good idea 3 years ago does not become a factor in your application. Google yourself and see what comes up. Check your privacy settings on all of your social media accounts. Delete, change, or limit content that you would not want admissions officers to see when deciding if you should join their college community. Be careful and protect your online identity before applying!
11. Set Smaller Goals
The college application process can be daunting and stressful to think about, so start with smaller tasks for yourself. Pick ONE thing to focus on per week (or per day when you get closer to the deadline). Break tasks into smaller steps and write them down so you feel less overwhelmed with all that you'll need to do.
How to Start the College Application Process – School Research
12. figure out your preferences.
In the US alone, there are over 3,000 colleges and universities. Even if you started your search at the Top 100, there are incredible differences. In the college search, one size doesn't fit all. Take some time to reflect about what you really want in a college. What size campus are you looking for? What type of weather can you tolerate? What do you plan to study? There are many relevant questions you can ask, and each one will help to make the college search process more manageable.
13. Explore College Websites
Spend a few minutes every night researching a new school online. Become acquainted with each school's requirements, admissions standards, and application process. Look through housing setups, student activities, and social groups as well as course listings, professor bios, and any interdisciplinary or dual-degree programs. Getting a sense of both the social and academic life on campus is key for understanding what kind of school fits you!
14. Visit College Campuses
If you are able to travel and actually visit college campuses, then definitely take advantage of this. There are many ways that you can capitalize on your college visits. Start by choosing a date to visit while students are still on campus in order to get an accurate sense of the vibe and to be able to ask real students questions. There is no better way to see if a school is right for you than walking around and seeing if you can picture yourself there.
15. Research the Campus Climate - and We're Not Talking About Weather!
Going to college is exciting. But for some students, college can also be a scary and dangerous place because of bias or hate incidents on campus. School climate reports typically include a wealth of detailed information including demographics, bias crimes, and the institution's vision for the future. This report is usually available on the website and if not, just ask for it! Once you get it, you and your family should pay attention to the number of bias incidents recorded over the last few years. What is the university's vision for increasing faculty and student of color retention? Do campus affinity groups support these initiatives? What is the school's position on undocumented students? Empower yourself to ask these questions and get the answers you need to make an informed decision!
16. Compare Pre-Professional Programs to Liberal Arts Curriculums
Many people start their search by targeting a school like Stern or Wharton from the moment they set foot in high school (or even earlier). In 99% of such cases, students don't really have a firm grasp of the difference between majoring in Economics in the School of Arts & Sciences and jumping head-first into a program that will result in a Bachelor of Science in Business. Think far ahead about how certain curriculums will help you build the necessary foundation for graduate school and your career beyond that. Some of these coveted "pre-professional programs" are more selective, but they're not necessarily better and might be a poor choice for many students depending on their objectives and interests.
17. Think Critically About Joint Programs
Interdisciplinary programs are generally smaller (and more selective), especially at top schools. Applying to the Jerome Fisher Program at the University of Pennsylvania makes acceptance considerably less likely than applying to the College of Arts & Sciences. This is the case at most schools that offer such joint or interdisciplinary programs.
See this graphic below as an example of prestigious and highly selective programs at the University of Pennsylvania:
Consider the pool you will be applying in for specific university programs, and strategize what path makes the most sense for you.
18. Consider Honors Colleges and Scholarship Options
Many colleges have strong, unique academic opportunities through honors colleges and scholarships. Research is extremely important here, since each college has its own system for these programs. Some colleges simply consider all applicants for scholarships or honors college opportunities as part of the application process. Others require separate applications or essays to be considered, and qualified applicants may later be asked to interview. Learn about each college's process so you don't miss out on a potentially amazing opportunity!
19. Use Resources from Admissions Offices
Every college has countless events, online webinars, virtual tours, blogs, student ambassadors, and Q&A sessions where you can directly interact with the Dean of Admissions. All of these resources are intended to provide you with an "insider perspective" on campus life. They also help you understand what each college will be looking for when they read applications! Sign up for newsletters and notifications so that you're sure to take advantage of these free resources.
20. Develop a School List (and Be Realistic)
It's important to develop a comprehensive list of schools that you intend to apply to before beginning the process. Do your research and include your dream schools on your final list, but also be realistic: include schools that are a fit for you academically. As you know, admit rates are low at the top schools. Be sure to balance your college list so you will get positive results when application season is complete.
How to Start the College Application Process - Talk to People!
21. talk with current students or recent alums.
By the time you start your application process, you will be an expert at knowing all the quirky facts and figures of your prospective schools. But current students can give you insight into how this school might be experienced by a person like you because they're living it! Recent grads can give you the good, bad, and the just okay because they've moved on to other things.  Contact your local alumni group, which will include graduates with a range of experiences. You can also contact a campus affinity group to gather some specific perspectives. It's a little bit of homework now for a big payoff in the end!
22. Remember Your Guidance Counselor
The guidance counselor recommendation is often ignored by students, but it can make a real difference to your application. Find out who from your school will write this recommendation for you, and then put effort into sharing your dreams and enthusiasm with them. Too many kids only talk with guidance counselors when they are upset about something. Let these important recommenders see your best side as well!
23. Talk to Your Parents!
Parents always have hopes, expectations, and goals for college experiences. Being on the same page as your parents will help your college application process proceed smoothly, and this means talking to them early on. They know you well and can help you think about impressive aspects of your life and personality. Ask for their help when brainstorming stories you might want to highlight through your application and when deciding the kinds of schools you'd enjoy.
24. Get to Know Your Recommendation Writers
Most teachers have written many recommendations throughout their careers. I'm sure you've heard that some use generic templates that they dust off every year and just fill in the blanks. But the best of the best recommendations vividly describe unique individuals, using specific anecdotes that demonstrate character. Cultivating personal connections like this requires time and forethought! Make the effort to get to know teachers all year, so that when the time comes, they can genuinely endorse your application in a thoughtful, personal, original letter.
25. Give Your Recommendation Writers Plenty of Advanced Notice
In addition to getting to know your intended recommendation writers well, you should be sure to ask them for their letters very early in the application cycle. Assuming you've had sufficient time to build a strong relationship with your reference, there is no reason not to ask for your letters at the end of junior year or at the very beginning of your senior year. Even though many regular decision applications aren't due until January, you don't want your recommendation writer to rush through your letter. In no case should you give your reference fewer than four weeks notice to write his or her letter.
26. Practice Some Interview Skills
We talk about ourselves all the time, but typical banter is not necessarily the same as a college interview. Read up on what college interviews are like and ask people you know that have gone through this experience. What kind of questions do interviewers ask ? What kinds of questions should you ask your interviewer? You can start casually practicing how you would conduct yourself in an interview and decide what things you want to make sure you communicate. Practice early so that showing your strengths becomes more natural and you don't freeze up later!
How to Start the College Application Process – Essay Planning
27. look at essay topics early.
In your master college spreadsheet, make note of which essays you will have to write for each school and give yourself plenty of time to brainstorm. Look at these essay prompts once they are released, even if you do not plan on writing anything right away. Do you notice any common themes? Giving yourself a few weeks to just write down bullet points as they come to you will help you mull over the topics. When it comes time to write, you won't have a blank page in front of you!
28. Start a Brainstorming Sticky Note on Your iPhone or Laptop
We can't tell you how many times we've had great ideas only to let them slip away to the back of our minds...lost forever. In the months (or even years) leading up to 12th grade, you should create a sticky note on your phone, laptop, or the old-school way, in a notebook. Any time you think of an idea for an essay—an anecdote that exemplifies your personality, anything that makes you unique, an experience that has shaped your perspective, etc. — write it down immediately. Add to this list over time so that when it is time to apply, you've got a long list of great ideas to pull from right there on a note — not lost in the depths of your mind!
29. Develop a Personal Theme
Take time to reflect on your own personality, quirks, and interests in addition to your academic and extracurricular life. What are one or two lines that capture who you are and who you aspire to be? What are the underlying currents that string together your hobbies and other passions and commitments? Try brainstorming a "theme" for yourself, tweaking as necessary as you proceed in the application process.
30. Finish the Easy Parts Early
You can begin to fill out the biographical and education profile in the Common Application now! Inputting this information doesn't require a lot of thought, but it does demand time. Another big time sucker is the Activities List. If you create a strong Activities List finished by the time August rolls around, your future self will thank you endlessly. You can get the ball rolling for your Personal Statement once school is out. Save the later months of summer and early fall for your college-specific essays!
31. Focus on Fit in Your Writing
'Fitting' a school means knowing the school culture in distinct and nuanced ways. While there are stereotypes about each school (MIT kids are hands-on, Swarthmore kids love learning-for-learning sake), most schools want a diversity of experiences, thoughts and opinions. To be truly compelling, you need to match your convictions with what you know and feel about a specific school. Authenticity is key here, so reflect on your own convictions first, then what you love about a school, and finally merge the two in your writing.
How to Start the College Application Process – Understand What's Ahead
32. familiarize yourself with admissions types.
Make sure you understand the differences between Early Decision (ED), Early Action (EA), Restrictive Early Action (REA), Single Choice Early Action, Regular Decision (RD), Early Decision II (ED II), and Rolling Admissions in order to understand which option is best for you. All of these terms and acronyms are hard to keep straight! There is overlap in how these options work, but distinct differences will impact your admissions process. Familiarize yourself with all of the early admissions options .
33. Know How Each College on Your List Will Interpret Your Test Scores
When it comes to interpreting your testing history, not all admissions committees are created equal. Some schools allow the use of score choice, other schools require you to submit your entire testing history. Depending on your testing record, the differences in these policies can generate very different scores in your file across schools. Map out all of the standardized test rules for every school on your list, so that you know what scores will appear on each application!
34. Recognize the Importance of Demonstrated Interest
All colleges and universities want a campus filled with students who are genuinely happy and excited to study there. One way that some admissions officers ensure this is through keeping track of demonstrated interest, or points of contact by the student. This could be attending a campus tour, meeting an admissions officer at a college fair, or talking to an admissions officer when they visit your high school. That said, there are some universities where demonstrated interest doesn't play a role in their admissions process. For example, you could visit MIT 100 times and it wouldn't improve your chance of being admitted. Looking into whether the colleges you are applying to consider demonstrated interest should be a part of your research process.
35. Understand Your Financial Situation
Will you apply for Financial Aid? How much aid does your family need for you to be able to attend college? Even though you'll complete your FAFSA and CSS Profile during the application process, your financial situation should help shape your school list. Schools have varying amounts of money available to students. Sometimes this exists in the form of grants, sometimes it's loans, and sometimes it's merit scholarships. A few schools will meet all demonstrated need and others aren't able to. Learn about the financial options at schools you're interested in and talk to your family about financing your education.
How to Start the College Application Process – Final Tips
36. read every line out loud one last time.
Your counselor, friends, parents and even teachers may have helped you make sure that your essays and activities list are perfect. But, it's your responsibility to make sure everything is good to go before you hit "submit." A great strategy is to read everything out loud one last time, slowly, line by line. You might catch grammatical errors or phrases that just don't flow. Do this and you'll have the peace of mind that everything is ready for submission
37. Ask 3 People to Read Your Personal Statement
You should ask one person who knows you well to read your essay. They can tell you whether or not the narrative you've chosen sounds authentic. The next reader should be someone who doesn't know you well, perhaps a teacher or family friend. They will view the application in the same way an admissions officer might view your application. Finally, ensure you have a good writer review your application. They can help you with syntax and catch spelling or grammatical mistakes. Having multiple people provide feedback on your personal statement is always valuable.
38. Remember That Results Don't Dictate Who You Are
Many students see where they get into college as validation of their life's hard work, if not also their intelligence and self-worth. While it is hard to remain rational during this process, it is also very important to remember that the results do not change who you are as a person. Not all Harvard graduates are successful and not all movers and shakers in the world are Harvard graduates. Don't spend too much time worrying about  how to start the college application process . You will leave your mark and impact regardless of which college you attend!
Tags : college planning , college prep , college preparation , early college planning , college admissions tips , college admissions advice , college application , college application process , How to Start the College Application Process , applying to college , college admissions experts
Sign Up for Our monthly Newsletter
to get the best admissions tips
Business Trip To Berlin: Top 5 Places To Explore After Business Meetings
What to Consider When Buying Men's Watch
How To Prepare For A Long-Distance Move When You Have Kids
What Happens if You Fail to Pay Your Medicare Premiums
your relationship
young adults
Yaro Starak
writing style
Jobs & Education
College Application: How to Begin and 4 Basic Tips
Table of Contents
Beginning the process of college application, tips for starting the college application process, understand the deadlines for application, make use of recommendations, assess and update your social media accounts, always proofread your documents, wrapping up.
One of the most important steps in seeking admission to any college is writing and submitting a college application. Here's all about the process of and tips for writing college applications to help you get started and ace it. ~ Ed.
As the college application process continues to change, applicants have to change their strategies. Also, top institutions are receiving more applications than they can accept.
For the past 5 years, college admission rates have been dropping, declining even further in 2020 to as low as 4.9%. It means that competition for top colleges is at an all-time high since the decline in acceptance rates have been met with an increase in applications.
It is important to reiterate that the college application process is a multifaceted and lengthy one. In this article, I have taken measures to simplify it, offering tips that students can use to make the process fun.
Here are some insights on how to get started and ace the college application process.
Students largely fear the process of applying for college because of the exhausting requirements. These days, students start thinking about college applications well in advance. Remember, the earlier you start, the higher your chances of success.
The best way to start the college application process is by organizing yourself. We suggest researching and keeping track of the college application dates and deadlines. Consider whether you know when to submit the SATs and the essay prompts for Common Application. Have you already considered your dream college? When are their applications due?
With so much work to do during college applications, there are likely multiple dates that you will need to juggle. Create a plan or a calendar that comprises all the important dates, including college specific deadlines, the Common Application, and SATs.
When getting started on your college application, another step is to create a research spreadsheet comprising your preferred options. You will likely research multiple school options and their majors. Having all your researched colleges in one document allows you to remain organized. In the list, you could include things like:
Application and tuition fees;
Prerequisites for tests;
Submission deadlines;
Any additional materials and documents you ought to submit.
You can then proceed to create application accounts. Once you have created accounts, you can log in and familiarize yourself with the various elements. After that, you can collect the information necessary regarding financial aid. Fill out the FAFSA and provide all the necessary information. You also need to identify your ideal test dates and prepare for them.
Related Posts
Looking For Work? Different Types of Careers In the Construction Industry
Career Change: 3 Industries to Consider When You Need to Shift Gears
A People-Person's Professional Pocket Guide: Choose Your Career Path
Things to Know Before Buying Software for Distance Learning
Starting the college application process early gives you time to consider several options and remain organized. Also, make sure that your documents like cover letters and resumes are updated. Other important steps when getting started on the college application process include:
Come up with a proper email address;
Improve on your social media accounts;
Adjust your goals and make them realistic;
Understand your college preferences;
Go through college websites;
Visit campuses;
Work on your interview skills.
How to Ace the College Application Process: 4 Amazing Tips
College education comes with many career opportunities as well as the possibility of higher earnings. Statistics show that 94% of high school students want to pursue higher education.
With all these people pursuing their college dreams, competition is likely to be high for limited slots in top institutions. You have to present your best version when applying for college admission. Here are tips to get you going:
The most important point to remember when applying for college is that deadlines are always critical. Some institutions don't even look at applications submitted after the indicated deadline.
Be organized and create a spreadsheet that contains important dates. Keep in mind that top colleges receive numerous applications, meaning that applying early may place you ahead of the competition.
Competition for spaces in top colleges can be cutthroat. Recommendations come in handy when requesting college admission, scholarships, or specific programs. A properly written recommendation helps to build your case and can open doors for you.
When searching for someone to write the recommendation letter for you, it is ideal to pick a person who has witnessed your growth. A teacher or coach who has seen you overcome obstacles will have some insightful things to say about you.
Once you have identified someone to write that recommendation letter for you, ask him or her in-person. Also, provide any necessary information or resources well before the submission deadline. Remember to say thank you for the recommendation.
Social media can build and destroy. Colleges increasingly turn to social media platforms like Facebook and Twitter when they want to get more information on candidates. You want to make sure that what is contained in your social media pages portray the person described in your application. Peruse through all your accounts to make sure that there is no offensive content.
You don't want to risk damaging your admission prospects because of silly typos and grammar mistakes. Your college essay, resume, and any document you submit should be carefully edited and proofread.
You could ask a friend or family member to go through your papers before you send them. However, the best thing to do is to hire a college essay editing service to make sure that your application is accurate and complete.
In truth, applying for college ought to be an interesting process for students and parents. The tips highlighted in this article should help you with getting started.
Don't hesitate to ask for assistance if you face challenges in the application process.
Over to you
Have you ever applied to colleges and have the experience of writing college applications? Please share your experiences and tips in the comments section.
Disclaimer: Though the views expressed are of the author's own, this article has been checked for its authenticity of information and resource links provided for a better and deeper understanding of the subject matter. However, you're suggested to make your diligent research and consult subject experts to decide what is best for you. If you spot any factual errors, spelling, or grammatical mistakes in the article, please report at [email protected] Thanks.
Leave a Reply Cancel reply
Your email address will not be published. Required fields are marked *
Save my name, email, and website in this browser for the next time I comment.
This site uses Akismet to reduce spam. Learn how your comment data is processed .
My sister would like to apply for a college online class since we have this pandemic going on, this set-up will be safer. Thank you for also sharing here the importance of keeping track of the application dates and deadlines. I'll keep in mind to inform her as well that she must verify the additional materials that she should submit.
A Letter to the Younger Me Before I Got Married
Personal Stories
Self Improvement
Why Little Things in Life Matter the Most
6 Ways You Can Use Photography to Shape Your Writing
How to Strategize Your Career Change
UNIVERSITY OF SOUTH FLORIDA
Admit-a-bull // official admissions blog, the college application process | a parent guide.
By Haley DeLeon | Last Updated: Aug 17, 2022

The college application process is an exciting and stressful time in your child's life and for you as a parent. After all, you've offered your support throughout the educational journey up until this point, and you want to ensure your child makes the most of the experience and ultimately choose the right college.
Ready to discover your role in the college application process and where can you help the most? Here's what you need to know as your child begins applying to colleges.
Common Questions From College Parents Answered
Starting the application process with a teen will feel overwhelming for most college parents. Here are a few basics so you can know how to get started.
What's In a College Application?
A college application typically includes an online or paper application form along with additional items, such as your child's high school transcript, entrance exam scores, a personal essay, and letters of recommendation.
When Should My Child Start Working on College Applications?
While students can start preparing for college during their junior year of high school , they typically start on the applications the summer before or fall of their senior year. The summer is a great time to start checking application deadlines, researching colleges, and creating a college list. College application deadlines usually range from January 1 to February 1, except for colleges with rolling admission deadlines like USF. Some colleges may also offer the opportunity to apply early, before the usual deadline, and get a decision sooner.
In addition, some colleges may have priority or early admission deadlines for applications. Applying with these deadlines in mind can help students have the best shot at obtaining scholarships and admission. For example, USF priority application deadline for freshman students seeking Fall admissions is November 1st. The priority deadline ensures students will get their preferred campus and may be less competitive.
What Can My Child Do Over the Summer to Prepare for College?
There are several things your child can do over the summer to get ready for college:
Create a college list : Start making a list of colleges they may be interested in applying to.
Prepare for the SAT and ACT : Study for college entrance exams like the SAT and ACT by answering practice questions and taking practice exams.
Take the SAT : The SAT is offered at the end of August in most cities, which allows your child to take it before they get too busy with their senior year. Some schools allow students to superscore , which means greater chances for gaining admission to their school of choice.
Get ready for the FAFSA : You can help your teen get ready for the FAFSA by gathering all the materials you'll need to complete it.
For more information, check out our senior year college checklist .
How Many Colleges Should My Child Apply To?
While the exact number depends on your child's individual circumstances, a good rule of thumb is three reach colleges, two match colleges, and one safety school. You can read more about the difference between reach, match, and safety schools here .
Should We Wait Until We've Completed the FAFSA to Apply to Colleges?
You don't have to wait to apply to college until you finish the FAFSA or other financial aid forms. The FAFSA opens on October 1, and you should complete the forms as early as possible in the fall of your child's senior year. Your family should still complete the FAFSA even if your child isn't sure where they want to apply to college.
How Can I Get a Copy of My Child's High School Transcript?
Most colleges require an official high school transcript as a part of the application, and it must be sent directly from your child's school. A high school transcript is a record of all the classes they have taken and the grades they received. Your child's school counselor can help you get an unofficial transcript for your records and help you request an official transcript from your school.
How Can I Find Out What Colleges My Child Sent Their SAT or ACT Scores To?
To find out where your child has already sent their SAT scores, you can log in to their College Board account with their username and password to see the Student Score Reports page. Then, click "View Details" for the relevant SAT date and click "Score Sends" from the menu.
You can view where your child sent their ACT scores in their MyACT account .
Why Do College Applications Ask for Parents' Information?
Because your student is often still a dependent, you as the parent are responsible for paying for their college education. Parent data determines the expected family contribution (EFC) in the FAFSA, which in turn determines how much need-based aid students can receive.
Dos and Don'ts for Parents in the College Application Process
Choosing where to attend college is a big decision. Parents can help their teens decide based on financial aid information, academic opportunities, student life and resources, and other factors.
The following tips can help you strike the right balance in supporting your teen throughout the college application process.
Help Them Choose the Right School
While you don't want to pressure students into choosing a particular school, they will still need your help in making this big commitment. You can help guide your teen by asking questions at the beginning of the application process to help inform what they are looking for:
What do you want out of college?
What kind of environment do you want to study in?
What student resources and activities are you looking for?
Do you prefer a large or smaller campus?
Do you want to stay local or attend an out-of-state school?
What extracurriculars do you want to continue with?
These questions will get them thinking about what they want to major in, where they want to go to college, and what to look for when evaluating schools. Engaging in regular discussion will help when it comes to making their final decision because you will be able to remind them of their priorities. You also can remind them that there are a lot of good options – it's a monumental decision, but not a life-or-death one.
Provide Emotional Support
The college admissions process can be stressful for students. Parents can help by supporting their children's mental health when things get tough. Take the time to listen so your child can express their frustrations and anxieties without fear of judgment.
Help Them Choose a Major
If your child is unsure what they want to major in, you can help guide them by asking them some questions that will help spur ideas:
Do you know what you want to study?
What are your favorite classes in school now?
Are you interested in any industries or jobs?
Taking a career test can also help them start to think about their likes and dislikes and which majors can lead to career paths that interest them.
After selecting a major or defining possible career interests, you and your child can better evaluate the academic opportunities at each college. This includes majors and minors offered, course selections, accessibility and engagement of faculty, undergraduate research opportunities, and study abroad programs.
Be Proactive in the Financial Aid Process
This is a big one. Helping your child assess the potential cost of a college education and how you will pay for it is imperative. You should take a moment to determine your family's annual income and expenses and familiarize yourself with all the costs of attendance (tuition, housing, meals, mandatory fees, etc.). The Office of Federal Student Aid has a list of resources to help you save for college, learn about financial aid, and understand the application process.
Then, have an honest discussion with your child about your financial parameters to clearly explain what you will be able to provide and what will need to be obtained through financial aid and scholarships. This includes a frank discussion on student loan debt and its implications. You and your child can sit down and compare financial aid offers to make an informed decision about where you can get the best deal. While award letters often show the cost for one year of enrollment, it's critical to consider the total four-year cost for each school to make the best decision.
Help With the Timeline
While you don't want to nag, you can help your child by creating a general schedule of when to attend college fairs, visit campuses, finish applications, and complete other steps in the process. Do your homework, but also remember while you can nudge your child along and offer support them, you can't do everything for them.
Support Their Independence
College is generally the first foray into independence for teens, and their application process should reflect that. You can foster independent thinking and behavior by letting them be in the driver's seat throughout the process. For example, when the decision letter comes in the mail, save it for your child to open no matter how curious you are to see its contents.
Visit Colleges Together
The campus visit is an integral part of the college application process and an area where you can help your teen. Make the most of the campus visit by taking detailed notes and asking open-ended questions.
Don't Be Overbearing
Sometimes parents can get overly involved in the college admissions process, from pushing their child to apply to certain schools to steering them towards specific majors against their will. For example, instead of pushing your student into too many extracurricular activities, encourage them to pursue their interests. Putting too much pressure on your child will simply add to the stress and create more friction in the process.
Don't Pressure Them to Choose a Certain School
Maybe you're really proud of your alma mater. Maybe you want your child to attend a highly ranked institution. Maybe you always wanted to attend a school across the country and have a "typical" college experience. None of these personal desires should be projected onto your child. Instead, offer assistance and support and keep your personal feelings out of the final decision.
Don't Compare Your Child to Others
While it's easy to hold up your child's acceptances and rejections to your friend's kids' application success, this is important to avoid . It's not fair to compare individuals who have so many different interests, talents, and family circumstances.
Don't Do the Work for Them
You should also make sure your teen takes responsibility for their college application process instead of doing it yourself. From writing application essays to keeping track of deadlines, your child needs to be able to take on the bulk of the duties. Think of this as a way of preparing for the independence of college.
The Parents' Role in the College Application Process
Overall, you should make sure you are supportive and open-minded regarding the college application process. You are there to help guide your teen into making the right decision and becoming an independent adult.
For more tips on the college application process, subscribe to our blog to get regular advice in your inbox. You can also reach out to the Office of Admissions with any specific application questions.

About Haley DeLeon
Haley DeLeon is a content developer with extensive experience in the higher education sector. She is passionate about creating content that helps students and their families throughout the admissions journey.
Previous Post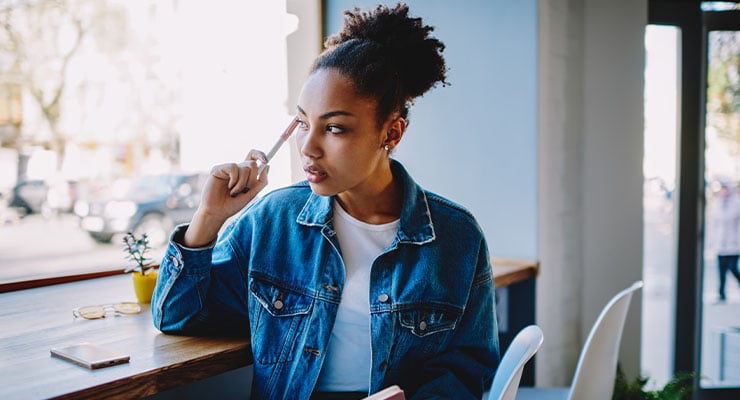 Is it Better to Apply as Undecided or With a Major?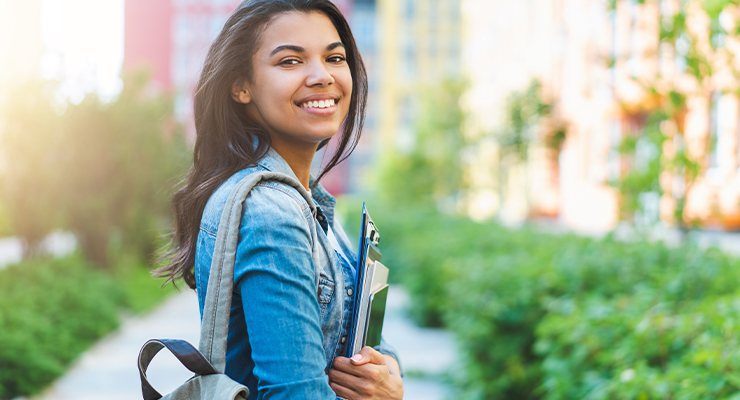 Helping Underserved Students Overcome Fear of College Cost
Applying to graduate school in psychology
Applying to a psychology graduate program can be exciting—it also can cause some anxiety. From the outside, the admissions process may look like a mystic swirl of smoke and mirrors that leaves the applicant wondering, "Am I good enough?". Having worked as an admissions counselor in the past and now as the Assistant Director for Graduate Admissions and Education at APA, I have worked closely with students looking to pursue a graduate degree. Given that this next step in your educational journey will take dedication of your time and resources, I'd like to offer some insights I've gathered along the way to make your application process a little less worrisome and ambiguous.
Do your research
Sometimes the biggest hurdle is knowing where to begin your psychology graduate school search. One very helpful resource is APA's Graduate Study in Psychology online database. This online database allows you to examine admissions information about 1,100 masters and doctoral programs at over 300 schools and departments of psychology in the United States and Canada. Within the database, you have the option to search for graduate psychology programs by state, degree, and even the subfield. Grad Study features allow you to view tuition information, housing costs, admission criterion, and much more for selected schools. There is even a helpful compare function that allows comparison for up to 5 schools simultaneously. By narrowing your search to a select group of schools, you'll be able to dedicate more time to researching programs that will get you started on your desired career path.
Clarify Any Questions
Once you narrow your search, you may want to explore whether or not the program you are applying to offers any information sessions where you can learn more about the program and ask questions. You can also contact faculty, admissions officers, and current students directly to clarify any questions that remain, although it's important to attend to any program recommendations about communication (e.g., some programs or faculty members may ask that applicants not contact them directly before interview invitations are distributed). In my experience, having answers directly from the source typically helps application trepidation. Expressing your interest to faculty and graduate students may open the door to learn more about the program. Speaking with the admissions staff also helps you to establish some rapport with that office. Many applicants worry that asking questions will cause the admissions office to put a "red flag" on their application or throw it out completely. From my experience, it's quite the opposite. Typically, students showing initiative is received positively by admissions staff. Finally, current students can often give the "inside scoop" on what the program is like from a student's perspective in a way that faculty and staff typically cannot. Of course, you want to be judicious in contacting each group of people and only when you have pertinent questions.
The Application Process
After you've gathered information, you'll want to start the application process. It's important to stay organized with all of the essential details, I suggest creating a checklist. On this checklist you can notate each program's timeline, letters of recommendation, if transcripts have been sent, and any other admission materials that are required. You will also want to create a column in your tracking sheet for the application link whenever you want to quickly access your application.
Many schools and graduate programs have their own unique application process. However, APA also has a centralized service that students can use to access applications from multiple programs called the Centralized Application Service for Graduate Psychology (PSYCAS). Within PSYCAS, every application submission item will be uploaded and organized for the corresponding program's portal which can help to streamline your application process. Other aspects of PSYCAS that make the application process more streamlined are paying for and uploading transcripts one time for all schools within the PSYCAS database. You would also only request letters of recommendation once through the PSYCAS platform. PSYCAS also offers fee waivers that can help cover the cost of your applications. Search for schools listed in PSYCAS .
Let's Get Ready to … Wait!
Once the application has been completed and submitted there will be a waiting period. Check the status for each of your applications to ensure everything has been submitted fully. Some programs send receipts as you progress within their application process. Additionally, organizing these receipts can help you track your progress with each program as it can take a while to hear back regarding final decisions. If you're worried that there may be issues with your application, refer to the previous step and reach out to the admissions office. If they say your application was successfully received, you can always follow up with a question asking for an average turnaround time to help keep your expectations more realistic about when you'll get a final answer. Depending upon the time of year, these responses can be later rather than sooner. If that's the case, focus on the factors you can control. If you are still in school, put your energy into doing well in your final courses and projects. Remember, you want to finish the semester strong with final transcripts and a competitive GPA before enrolling. If you are contemplating taking the next step in your education, I wish you all the best in your endeavors!
About the author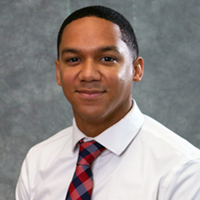 College Admission & Visa Services
Vision & Mission
Why choose us?
Our Clients
Visitor Visa to Study Permit inside Canada
Visitor Visa to Work Permit inside Canada
Work and Study in Canada
🇲🇽 🇨🇴 to 🇨🇦
PGWP Eligible Colleges in Ontario
PGWP Eligible Colleges in Quebec
St.George International College (SGIC)
ILSC Language School
RCIIS ESL School
The Language Gallery
ILAC – English Language School
Why study in Canada?
Apply for PGWP: Student to Permanent Resident
PGWP extension
Study Permit Explained
Canadian Experience Class Explained
LMIA Explained
Student Q&A
English 🇨🇦 🇮🇳
Tiếng Việt 🇻🇳
Español 🇲🇽 🇨🇴
Português 🇧🇷
How to increase your chances of a successful college application in Canada
Applying to college in Canada can be a complex process, especially for international students. With so many colleges and programs to choose from, and a host of requirements to meet, it's important to have the right guidance and support to increase your chances of success. 
Here are a few tips to help you with your college application in Canada:
START EARLY: Begin researching colleges and programs well in advance so that you have plenty of time to gather all the necessary documents and complete the application process.
MEET THE REQUIREMENTS: Make sure you meet the admission requirements for the colleges and programs you're interested in. This may include submitting test scores, transcripts, and proof of language proficiency.
TAILOR YOUR APPLICATION: Show the admissions committee why you're the perfect fit for their program. Customize your application and highlight any relevant experiences or accomplishments that demonstrate your passion and skills.
GET YOUR APPLICATION REVIEWED: Before you submit your application, have someone you trust, like a teacher or counselor, review it for errors and provide feedback.
FOLLOW THE INSTRUCTIONS: Carefully read and follow the instructions on the application, including the required documents, format, and deadlines.
SHOW YOUR ENGLISH PROFICIENCY: Many colleges in Canada require proof of English proficiency, so be sure to take an English proficiency test like the IELTS or TOEFL and submit your scores with your application.
TAKE ADVANTAGE OF SUPPORT SERVICES : If you're an international student, consider using an admission hub or education consultant service to help you with the application process and provide support and assistance as you adjust to life in Canada.
SUBMIT YOUR APPLICATION AND WAIT FOR A DECISION: After you have submitted your application, all you can do is wait for a decision, it can take several weeks or months depending on the institution.
HAVE A BACKUP PLAN: While you wait, research and consider your backup plan.
About Canada Admission Hub
Admission Hub is one of the largest International Student Immigration Firm based in Toronto & Vancouver. Currently, it operates in the following markets: Japan, Taiwan, Hong Kong, China, Brazil, Mexico, Turkey, Europe, Vietnam, and India.
Our parent company CVH Immigration Ltd. Admission Hub is helping and supporting International Students around the world to Study, Work, and Immigrate to Canada. We are proud to partner with over +150 Canadian Institutions.
If you want help with your Study Visa application, the first step is to BOOK A CONSULTATION with Admission Hub's Consultant, share your background and our consultant will reach out to provide you with as much assistance as possible.
Related Posts
How do I get my Study Permit in Canada after refusal?​
Canada Express Entry draw latest 2022 for permanent residence
Ways to get work permit as visitor in 2022
How to immigrate to Canada in 2022?
Canada's study permit 2022: what you should know before applying
How to change from a visitor visa to a study permit in Canada?
Ways to change visitor visa to Work permit inside Canada
EXPERT IN COLLEGE ADMISSION AND VISA SERVICES
Interviewed by Apple Daily newspapers and Epochal Times
Joining our email list!
Sign up to receive email updates on school scholarships, promotions, and canadian visa news.
What to do in Toronto, CA during Spring time (International Students edition)
Popular part-time jobs for international students in Canada (2023)
What to Do When Your Study Permit in Canada is Expired
Study Permit in Canada: Do and Don't (2023 Updates)
Table of contents.
College Planning
Parents Guide to the College Application Process
College Board
Now that your child has finalized their college list, it's time to start working on applications. The BigFuture website offers lots of free tools and expert advice that can make the process easier.  Visit BigFuture
How to Start
Check each school's website to see if they accept the same application, like the  Common Application, Coalition Application, or the Universal Application . If they do, using that shared application will save your child a lot of time and energy.
Put together a folder for each college to hold all the items needed for that application.
Create a calendar that highlights application deadlines and other important dates.
A college application—the package your child sends to colleges—usually includes many different elements; it's not just a form.
Colleges have different application requirements. Find them on the college's website or talk to your child's  school counselor .
Your child can apply to colleges online or by mail.
Some colleges accept only the application for that specific institution (which you can download from the school's website).
Most colleges charge  fees  to apply. Students from low-income families may be able to get these fees reduced or waived.
A college application isn't the same thing as a  financial aid  application. They're different forms with different requirements and deadlines.
What's in a College Application
A college application always includes an application form—online or on paper. Most colleges require additional items, such as your child's high school  transcript , their  entrance exam  scores,  a personal essay , and  letters of recommendation . Some colleges ask that applicants take part in an  interview .
Read More About It The Anatomy of the College Application College Applications: How to Begin
Most students begin work on college applications in the summer before or fall of their senior year. Regular college application deadlines usually range from January 1 to February 1 (with some exceptions, such as colleges with  rolling admission  deadlines).
Applying Early
Many colleges offer students the opportunity to apply early. This means that they can apply before the usual deadline and get a decision early. This may increase a student's chances of acceptance because it shows that they're very interested in the college.
However, you and your child should make sure you understand the rules of applying early. For example, under some plans your child can only apply to one college early, and if accepted and offered enough financial aid, they must go to that college.
Read More About It College Application Timeline: 12th Grade For Students: The Facts About Applying Early: Is It Right for You?
The School Counselor's Role
Your child's school counselor plays an important part in the application process. They can help your child understand the application requirements, advise your child on their application essays, and remind them of deadlines. Your child's counselor is also the person who sends your child's high school transcript to colleges—your child may need to give the counselor a transcript-request form (included in some college applications) or just ask the counselor to send transcripts.
Counselors usually meet with each student in the fall of senior year to discuss their applications. You may also be able to request a meeting with the counselor and your child. Bring any questions you have about the application process in general and your child's specific college journey to this meeting.
Read More About It For Students: Applying to College: Your Counselor's Role For Students: 20 Questions to Ask Your School Counselor
Related Posts
Questions to ask when building your college list, tips for applying to rolling admission colleges.
I graduated from Harvard and MIT — here are the 7 best tips I can give you to ace a college application
Growing up, I didn't really think too much about Harvard or MIT. I knew I'd go to college, but I wasn't one of those kids that dreamed about Harvard.
For high school, I went to a small all-girls school where even applying to the Ivies was pretty rare, but I believed I could get in and at 18 years old found myself accepted to Harvard, MIT, Stanford, Yale, Cornell, Columbia, Northwestern, and Washington University in St. Louis.
So how did I do it? I want to share with you my seven best tips for acing your college application.
1. Remember that schools want well-rounded student bodies, not well-rounded students

Being in 10 clubs, playing three sports, and volunteering at your local food kitchen an hour a week does not help you get into Harvard. In fact, it makes you look like you don't really know yourself or what you want to do. Focus on a few interests you really care about and go deep.
2. The earlier you start, the better 

My college essay (that got me into Harvard, Yale, MIT, Stanford, Cornell, and Columbia) took me months to write. A super compelling college application is not written overnight. Especially if you are applying to several elite universities with application supplements, you need to give yourself plenty of time to develop your unique story.
3. Become a storyteller

Admissions officers spend a matter of minutes with your application. You MUST hook them. Your entire application should tell a unique, cohesive story about who you are and what you'll bring to their campus.
4. Don't get attached to anything

I probably kept one sentence from my first draft of my personal statement. Students can get really attached to specific wording or details and lose sight of the content. Focus on the content and, as Ethan Sawyer, the College Essay Guy, says, "Be willing to sacrifice the essay of today for the essay of tomorrow."
5. Demonstrate interest

Yield rates, the percentage of accepted students who enroll, are extremely important to elite universities, so if it seems like you wouldn't enroll if accepted you might be waitlisted or even denied. Show them you really want to go there by doing deep research, visiting campus if you can, and trying to connect with professors or coaches. Weave all this information into your supplemental essays.
6. Make an impact

Most top schools want game changers. They want the next President, the next Nobel Prize winner, the next Zuckerberg. The best way to show colleges that you will make an impact both in college and when you graduate is by making an impact in high school. Create a non-profit, start your own club, write a book, organize an event. Pick something you love and think big.
7. Optional isn't really optional

Unless you have a really, really good reason, anything listed as "optional" should be considered required. I'm not talking about including an art portfolio when you're applying to engineering, but if there's an essay or test that's optional, do it and do it really well. If you submit something, it will be considered, so make sure it tells the admissions committee something new about you.
If you want even more tips for acing your college application, get your FREE ticket to the online Dream College Summit , running September 26-30, 2016, and learn from 13 top experts in college admissions, test prep, and the personal statement. As a thank you, you'll receive my Ultimate Guide to the Common App with your ticket.
Jessica Yeager is a graduate of Harvard and MIT with over ten years of tutoring experience. As a senior in high school, she gained acceptance to Harvard, MIT, Yale, Stanford, Cornell, and Columbia. She is the founder of Impress the Ivies and host of the Dream College Summit . Her students have gotten into elite schools, like Harvard and Carnegie Mellon.
NOW WATCH: Former Princeton admissions director reveals the biggest mistakes applicants make
Online Degree Explore Bachelor's & Master's degrees
MasterTrack™ Earn credit towards a Master's degree
University Certificates Advance your career with graduate-level learning
Top Courses
Join for Free
Applying to College: Your Step-by-Step Guide
Applying to college typically involves taking standardized tests, writing personal statements, collecting letters of recommendation, and filling out applications.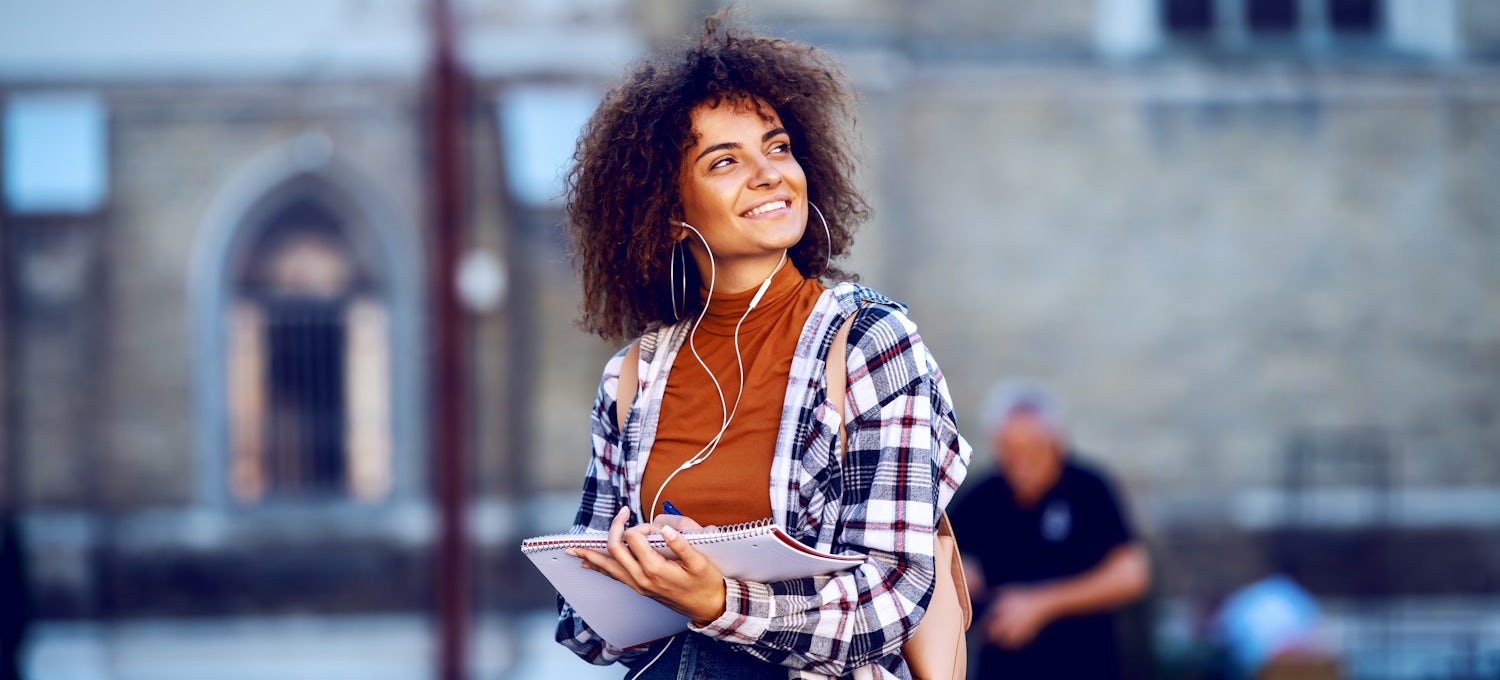 Applying to an undergraduate program often requires gathering a range of materials to showcase your abilities as a student and your interest in higher education. Though it can be quite involved, the process is relatively standard across most institutions in the United States.
In this article, we've broken down the process to give you a clearer picture of what you need to do—and when.
College application requirements
First, let's take a look at the materials you'll typically need to complete and pull together in order to apply to colleges and universities in the US. 
Application: You'll likely have to fill out a general application for each school you want to attend. These tend to cover information like a list of extracurricular activities and parent or legal guardian information.
Academic transcripts: Your transcripts—from high school, and other academic institutions you might have been enrolled in like community college—show colleges what classes you've taken and the grades you got in them.
Letters of recommendation: Many colleges require two or three letters of recommendation from trusted adults in your life. These typically come from teachers or counselors who can speak to your academic abilities, but they can also come from club or team coaches, employers, volunteer organizers, or others who can discuss your various strengths.
Personal statements and essays: Colleges want to take into consideration who you are beyond your grades and test scores. The personal statement (or college essay ) gives you the opportunity to show a more rounded picture of who you are.
Standardized scores: Taking a college entrance exam , like the SAT or ACT , used to be standard, though a growing number of schools have stopped requiring scores. That being said, even when they're optional, submitting your scores can help detail your college readiness.
Financial information: Some schools will request information on your or your family's financial situation to see if you qualify for scholarships. The deadline for financial information might be later than the application deadline, though it's good to double-check. You'll want to fill out the Free Application for Federal Student Aid (FAFSA) at the very least.
Read more: What is a Bachelor's Degree? Requirements, Costs, and More
The college application process: Step-by-step
It's a good idea to start the college application process several months before application deadlines, especially if you have other obligations like school or work. For standard admissions, many high school students start their applications in the fall of their senior year [ 1 ]. If you include standardized tests, this process can begin in your junior year.
1. Know your application deadlines.
At the very beginning of your college application process, you should start compiling a list of where you want to go, including dream schools, target schools, and safety schools.
Dream schools are those you'd attend if money or qualifications weren't a factor; target schools are those where you'd fit in well as a student; and safety schools are those you're confident you'd be admitted to. For each school, note application deadlines. Many schools have early January deadlines, but you should double-check, especially if you want to take advantage of applications like early admit or rolling admissions .
Learn more: When Are College Applications Due?
2. Sign up for standardized testing.
Many students take the SAT or ACT for the first time in the spring of their junior year, leaving them room to retake either test if they want to improve upon their results. The latest you'll want to take standardized tests for applications due in January is the fall of senior year. The College Board recommends taking at least six to 20 hours to study for your first SAT [ 2 ]. 
Though many schools have stopped requiring standardized test scores for admission, others still do. And submitting your scores may help you qualify for scholarships or other merit-based aid.  

Learning How to Learn: Powerful mental tools to help you master tough subjects
This course gives you easy access to the invaluable learning techniques used by experts in art, music, literature, math, science, sports, and many other ...
(85,893 ratings)
3,440,516 already enrolled
BEGINNER level
Average time: 1 month(s)
Learn at your own pace
Skills you'll build:
Test Preparation, Learning To Learn, Pomodoro Technique, Meta Learning
3. Start your personal statements.
Colleges generally ask for one or more personal statements or essays. These are opportunities for you to convey who you are beyond your grades and test scores. Dedicate a few hours to brainstorming ideas, creating an outline, and writing a first draft. Then have trusted friends, teachers, or family members look it over for feedback. 
If you're applying through the Common App, you'll likely be able to use one personal statement for multiple schools. Some schools may have another essay prompt you'll have to answer in addition to the Common App prompt.
Learn more: College Essay Topics and Writing Tips
What is the Common App?
The Common Application, colloquially known as the Common App, is an organization that provides a way to apply for many different colleges using one application. The Common App reports nearly 900 member colleges.
4. Ask for letters of recommendation.
Ask for letters of recommendation a few months ahead of your application deadline. This is because teachers might be swamped with recommendation requests toward the end of the year. You'll want to give them plenty of time to prepare the letter and collect any information they need from you.
Teachers might ask for your GPA, a copy of your transcript, or perhaps even a draft of your personal statement—information they could use to get to know your strengths and motivations. Ask them what they might require when you ask for a letter of recommendation.
Need some more tips? Read about how to ask for a letter of recommendation .
5. Submit your transcripts.
Most colleges require official school transcripts to see how you performed in academic settings. This includes your high school transcript, as well as transcripts from any other academic institutions you might have attended, like community college .
If you're still in high school, visit your guidance counselor to request to send your high school transcript to the colleges you're applying to. If you've already graduated high school, you'll generally have to fill out a transcript request form online or in person. If you're in community college, contact your counselor or registrar's office to send an official transcript to the universities you're applying to. 
Schools will generally state what date you need to send them electronically or have them postmarked by.
6. Fill out your application.
Don't forget to take some time to fill out the application itself. The application might ask for general information like your extracurricular activities, parent or legal guardian information, and any honors you have received.
The application might include some questions that require some thought, like a list of your favorite books, or a section you can take to explain any dips in your grade. 
7. Double-check and submit your application.
When the application deadline is approaching—perhaps a week away—double-check the application to see if everything you need has been uploaded or submitted. If there are letters of recommendation that haven't come through yet, gently remind your letter writer of the approaching deadline. 
Submitting an application generally requires a fee, which typically ranges from $50 to $90 per application. 
I don't think I'll be able to make the deadlines in time. What should I do?
If you don't see yourself making the early January deadlines, don't panic—you still have several options. Many colleges have later deadlines or offer rolling admissions; look through a list to see if you're interested in any. Community colleges and online colleges might also offer more flexible deadlines, or allow students to start in the spring semester.
You can also consider taking a gap year and save applying to college for next year. A gap year can give you time to volunteer, work, or travel, and learn about the world in a way you can't in a classroom. 
Start exploring your options
Get started on your college application process by finding schools you're interested in. The College Board offers a tool that can help you find colleges by location, major , type, and campus lifestyle. Reach out to school counselors, and visit campuses if you can.
Interested in online programs? There are plenty of high-quality programs to choose from, including several on Coursera. Browse through online bachelor's degrees to find program in in-demand areas like computer science, marketing, and general business.
Learn more: Is College Worth It?
Article sources
The College Board. " The College Application Process , https://parents.collegeboard.org/planning-for-college/applications-and-admission/college-application-process." Accessed October January 17, 2023.
The College Board Blog. " What is the Best Way to Prepare for the SAT? , https://blog.collegeboard.org/what-best-way-prepare-sat." Accessed January 17, 2023.
This content has been made available for informational purposes only. Learners are advised to conduct additional research to ensure that courses and other credentials pursued meet their personal, professional, and financial goals.
Develop career skills and credentials to stand out
Build in demand career skills with experts from leading companies and universities
Choose from over 8000 courses, hands-on projects, and certificate programs
Learn on your terms with flexible schedules and on-demand courses
Coursera Footer
Start or advance your career.
Google Data Analyst
Google Digital Marketing & E-commerce Professional Certificate
Google IT Automation with Python Professional Certificate
Google IT Support
Google Project Management
Google UX Design
Preparing for Google Cloud Certification: Cloud Architect
IBM Cybersecurity Analyst
IBM Data Analyst
IBM Data Engineering
IBM Data Science
IBM Full Stack Cloud Developer
IBM Machine Learning
Intuit Bookkeeping
Meta Front-End Developer
DeepLearning.AI TensorFlow Developer Professional Certificate
SAS Programmer Professional Certificate
Launch your career
Prepare for a certification
Advance your career
How to Identify Python Syntax Errors
How to Catch Python Exceptions
See all Programming Tutorials
Popular Courses and Certifications
Free Courses
Artificial Intelligence Courses
Blockchain Courses
Computer Science Courses
Cursos Gratis
Cybersecurity Courses
Data Analysis Courses
Data Science Courses
English Speaking Courses
Full Stack Web Development Courses
Google Courses
Human Resources Courses
Learning English Courses
Microsoft Excel Courses
Product Management Courses
Project Management Courses
Python Courses
SQL Courses
Agile Certifications
CAPM Certification
CompTIA A+ Certification
Data Analytics Certifications
Scrum Master Certifications
See all courses
Popular collections and articles
Free online courses you can finish in a day
Popular Free Courses
Business Jobs
Cybersecurity Jobs
Entry-Level IT Jobs
Data Analyst Interview Questions
Data Analytics Projects
How to Become a Data Analyst
How to Become a Project Manager
Project Manager Interview Questions
Python Programming Skills
Strength and Weakness in Interview
What Does a Data Analyst Do
What Does a Software Engineer Do
What Is a Data Engineer
What Is a Data Scientist
What Is a Product Designer
What Is a Scrum Master
What Is a UX Researcher
How to Get a PMP Certification
PMI Certifications
Popular Cybersecurity Certifications
Popular SQL Certifications
Read all Coursera Articles
Earn a degree or certificate online
Google Professional Certificates
Professional Certificates
See all certificates
Bachelor's Degrees
Master's Degrees
Computer Science Degrees
Data Science Degrees
MBA & Business Degrees
Data Analytics Degrees
Public Health Degrees
Social Sciences Degrees
Management Degrees
BA vs BS Degree
What is a Bachelor's Degree?
11 Good Study Habits to Develop
How to Write a Letter of Recommendation
10 In-Demand Jobs You Can Get with a Business Degree
Is a Master's in Computer Science Worth it?
See all degree programs
Coursera India
Coursera UK
Coursera Mexico
What We Offer
Coursera Plus
MasterTrack® Certificates
For Enterprise
For Government
Become a Partner
Coronavirus Response
Beta Testers
Translators
Teaching Center
Accessibility
Modern Slavery Statement
How to Find a Job
Building a Career Network
Internships
Volunteer Work
Creating Your Résumé
Résumé Examples
Creating Your Cover Letter
Job Interview Tips
Planning for College
College Planning Timeline
Taking College Entrance Exams
Testing Tips
Choosing a College
The College Application Process
Writing a College Essay
College interview tips.
Paying for College
Paying for Two-year Colleges & Trade Schools
Financial Aid Application
What to Bring to College
Campus Life: What to Expect
Types of Military Service
Enlisting in the Military
Becoming an Officer
College Assistance
Common Military Questions
Preparing for Basic Training
Military Benefits
Military Life
Glossary: Military Jargon
It takes hard work to guarantee your college application stands out. Make it rise to the top of the pile by becoming familiar with the application process and getting organized. A lot of moving parts go into applying to college— tests, essays, recommendation letters, transcripts—and each element has a deadline attached. Make careful note of deadlines for each school you're applying to so you don't miss them!
Jump to Section
How many schools to apply to
Early decision and early action
Completing your application
Nailing your college interview
Making your final decision
How Many Schools to Apply To
There are a ton of schools out there, but applying to too many colleges is a common mistake. Submitting your application to between five and eight colleges is suggested. Of that list, you should include a variety of dream schools, safety schools and possible schools:
Dream schools are colleges you know will be a challenge to get into.
Safety schools are colleges you know are very likely to accept you.
Possible schools are the colleges you have a good chance of getting into.
Applying to colleges in each of these categories will increase the chance that you get accepted into at least one, or ideally more than one, giving you the ability to choose.
Early Decision and Early Action
Early Decision and Early Action are options that allow you to apply to a college early and receive the admissions department's decision in advance of traditional applicants. Many colleges now offer early admission programs because they present significant advantages; applicants can receive increased consideration since colleges tend to admit a higher percentage of early applicants than they do normal applicants. There's also the obvious benefit of advanced peace of mind if accepted and more time to plan for the move to the school. Colleges enjoy the benefit of enrolling students who really want to go to their school and meeting enrollment goals early.
In addition to the benefits of early admission, there are also restrictions that are important to understand. Early Decision, for example, is binding; if you submit Early Decision to a college and they accept, you must attend that college. You will also not be able to apply for more financial aid after this point. Early Action, on the other hand, is not binding; you can submit Early Action to a college, get accepted and have until the following spring to decide whether or not you want to attend.
Completing Your Application
The common application.
Accepted by more than 900 colleges and universities, the common application is a convenient option that allows you to complete a single application to send to a number of schools.
The Common Application (official site)
Application Fees
For just about every college application you submit, you'll be required to pay a nonrefundable application fee which ranges from $44 to $100. It's important to keep this in mind as it may affect the number of colleges to which you want to apply. Students from low-income families may also request application-fee waivers which are available through most college admissions offices.
A good college essay is a critical part of the application process. The essay can often be a distinguishing factor for an applicant, so you want it to be well-written. However, don't be intimidated; the most important element of a college essay is that it's about you. Even if a topic is chosen for you already, a college essay is really just a way for admissions advisors to get to know you more intimately, hear your perspective and relate to you on a personal level. This is one area you know a lot about, so just remember to infuse as much of "you" as possible into your essay.
Nailing Your College Interview
A college interview is an opportunity for you to make a personal impression on an admissions officer and increase your chances of acceptance into a college. Most colleges don't require an interview; however, having that face-to-face interaction with an admissions officer can prove invaluable come application review time. It's a way for you to differentiate yourself from others and show your personality in a way that you can't on a piece of paper. Practice and preparation will help you do well during your college interview.
Making Your Final Decision
After all the hard work that goes into the application process, receiving your admission notifications can be exciting. Most colleges start notifying students in early spring, either by email, or traditional letter, or both. Upon receiving your notifications, you only have a few weeks to decide which school you will attend, since most colleges set May 1 as the deadline for committing to a school.
The difficulty of your final decision depends on how many schools you got into and whether you were accepted to your dream school, possible schools or safety schools. If you have been accepted by ALL of the colleges you applied to, ironically, your decision could be more difficult. To help, review the research you did on each school and your priorities. By re-evaluating what's most important to you, you will find the right fit. If you have been accepted to only some of the colleges you applied to, your decision will actually be a bit easier. Use the same criteria to find the school best suited to you.
If you have not been accepted to any of the schools you applied to, you still have options. Though colleges rarely reverse an admission decision, you can try calling the admissions department to see what their policy is on an appeal. Appeals are usually only considered when you can prove there was information missing, overlooked, or that something was entered incorrectly on your application materials, such as your school counselor submitting the wrong grades.
Another option is applying to a two-year community or junior college. Such schools typically have fewer admission requirements, often have rolling admissions (applications are accepted for a longer period of time), are less expensive and can help get you into a four-year school in the future by way of a transfer.
Lastly, if you're willing to wait a little bit, you could try to improve your application by retaking the ACT/SAT for a higher score and then reapply next semester. Just make sure to check the schools' reapplication rules.
Related Resources
Break the process down into easy steps so you can put your best self into your work.
Find out what to do before, during and after your interview.

Choose Your Test
Sat / act prep online guides and tips, college application deadlines: your complete application timeline.
College Admissions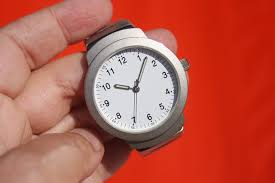 For many students and their parents, the college application process is a source of tremendous anxiety. Fear not. If you familiarize yourself with this process and devote enough time to it, I'm confident that you'll be able to make it through unscathed and end up at a quality college.
In this article, we'll go over the college application deadlines you need to know. More importantly, we'll give you a complete college application timeline, detailing what you should be doing at each point in your high school career to ensure that you can submit exceptional college applications.
Overview of the College Application Process
If you want to successfully complete the college application process, meet every college application deadline , and make yourself as competitive for college admission as possible, you will be directly or indirectly working on your college application well before your applications are due . In fact, if you have any intention of applying to selective colleges, this process can really begin as early as your freshman year .
The major components of your application that will be evaluated are your transcript, your standardized test scores, your recommendations, your personal essay, and your extracurricular activities .
In this article , I'll walk you through an ideal college planning timeline to ensure that you're able to have every aspect of your final application be as strong as possible . Keep in mind this college application timeline is a recommendation: you may find it makes sense to tackle these steps a little ahead of our suggestions. The thing to keep in mind is that you want to plan ahead. Waiting until the last minute can negatively impact your ability to get into your dream school.
Freshman and Sophomore Years
While you don't have to seriously think about what colleges you want to apply to before your junior year, your first two years of high school will influence the quality of your college application . Even though there are a few colleges including University of California schools that won't consider your freshman grades, your sophomore grades will definitely factor into your high school GPA and help determine whether you're accepted to the college of your choice.
Pay attention to what classes you take . Selective colleges want to see that you've excelled in rigorous classes throughout your high school years . Some high schools are hesitant to allow students to take honors or AP classes in their junior years if they haven't taken advanced classes in their first two years of high school.
Furthermore, colleges are concerned with how many years you've taken core subjects (math, English, science, history, and foreign language). If you don't take a foreign language or history class in your freshman or sophomore year, you'll be a less competitive applicant.
Also, make sure you're involved in extracurricular activities . Colleges like to see that you've committed yourself to your extracurriculars . The student who has excelled in the same extracurricular activity throughout high school is a more impressive applicant than the student who first starts doing an extracurricular in his junior year.
Start studying for the SAT/ACT . Generally, you should start studying for the SAT/ACT in your sophomore year or the summer before your junior year. We recommend that you take the SAT/ACT for the first time in the fall of your junior year. Start studying early to prepare yourself thoroughly.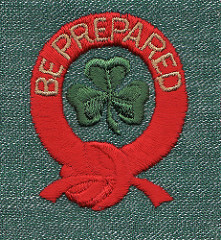 Calsidyrose /Flickr
Fall of Junior Year
The biggest college application deadline you have to meet in your junior year is taking your standardized tests. Universities use test scores as a way to determine whether a student is prepared to succeed at their school. The more competitive the university, the higher your test scores will need to be.
In the fall of your junior year, you should take the SAT or ACT for the first time. Also, s tart researching colleges . You don't need to finalize your list of schools at this point, but if you identify colleges you're interested in, you'll have a better sense of what you need to do to make yourself competitive for admission . Additionally, y ou'll be able to determine your target score for the SAT or ACT .
Then, you can decide if you need to retake your SAT/ACT , and you can figure out how to improve your score , if need be.
Spring of Junior Year
In the spring of your junior year, you should make a preliminary list of colleges you want to apply to . Use college finders , college search websites , and ranking lists to help you. Having this list will give you ample time to complete all your application requirements and ensure that you can reach your target scores on your standardized tests. Divide your list into reach , target , and safety schools.
If necessary, retake your SAT or ACT . Ideally, you'll achieve your target score this time around. Again, make sure you're prepared .
Finally, you should ask teachers if they're willing to write recommendation letters for you . If you ask them early, your teachers will have more time to think about them, and you may get better recommendations. Keep in mind that many teachers will be bombarded by students asking for recommendations during your senior year, so be sure to ask early!
Summer Before Senior Year
In the summer before your senior year, try to finalize your list of colleges . This isn't a hard college application deadline, but doing so will make your life a lot easier in the fall! Additionally, m ake sure you're familiar with the application requirements for each school. That way you'll be ready to start your applications as soon as possible.
If you still need to take the SAT or ACT to reach your target score, do some intense studying over the summer .
Also, start thinking about and preparing for your college application essays . Come up with ideas and write first drafts . The more you do over the summer, the less you'll have to worry about during the school year .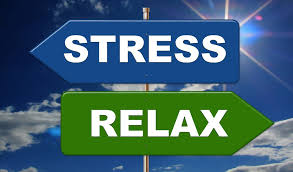 Fall of Senior Year
Most likely, the fall of your senior year will be rather busy. In the fall, you have to make sure your college applications are ready, so there are lots of college application deadlines you need to be aware of.
First, f ormally ask for recommendations early in the semester . Don't wait until one week before your application deadlines to ask. Teachers who are too busy or inundated with recommendation requests may decline to write your letters or will be unable to write you a good recommendation at the last minute.
Next, polish your college essays . College essays take much more time than you think. Even though the essay isn't that long, writing a great college essay can be time-consuming . Again, there's no hard deadline for getting these done, but we recommend you finish your essays one to two months before your application is due. That way you have time to revise, revise, revise!
To make sure you're knocking your essays out of the park, write multiple drafts, and if possible, allow your teachers and counselors to review your essays and offer advice. For years, I spent many hours helping procrastinating students revise college essays the night before their applications were due. I'm having painful flashbacks. Let's proceed to the actual, hard-and-fast college application deadlines you need to know about.
Typically, early decision and early action applications are due by November 15. If you apply early, the Oct. or Nov. SAT/ACT will most likely be your last chance to take the test. Early applicants are usually notified by early December regarding admissions decisions.
For most colleges, regular decision application deadlines are January 1st , but some popular colleges have earlier deadlines. For example, the deadline for University of California applications is the end of November. Be aware of the deadlines for all the schools on your list.
Make sure that you have submitted all necessary applications, forms, and score reports. Make a checklist for each school of what you need to submit . Luckily, y our life may be easier because more colleges are using the Common Application or the Coalition Application .
If you still need to take the SAT/ACT, do some quality studying and take the test in time so you can get your scores to the colleges . For most schools, the December tests will be your last opportunity, but a few colleges will allow you to submit scores from January or February.
If you need financial aid, begin working on the financial aid process . Each college has its own financial aid requirements. Check the school's website and financial aid office for requirements and deadlines for financial aid. If you want to be eligible for financial aid, make sure you complete the FAFSA . Become knowledgeable about financial aid and explore all your options to pay for college.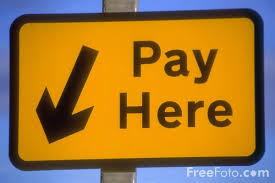 Spring of Senior Year
You'll hear about your regular decision applications by late March or early April . Hopefully, you'll be accepted by multiple colleges.
Continue researching the colleges that accept you to choose the college that will be best for you . If you applied for financial aid, the colleges that accepted you will give you their financial aid offers shortly after they accept you.
You can use the financial aid packages to determine how much you'll have to pay for each school and factor that into your college decision. Typically, you have to decide which school you'll attend by May 1 .
Special Message to the Procrastinators
The college application timeline I've given you is ideal for maximizing the quality of your application and minimizing stress . Admittedly, many students don't begin thinking about the college application process until the fall of their senior year. Some of these students are still able to successfully complete all of their applications and attend the college of their dreams.
However, I think every student benefits from sticking to the college application timeline I laid out. I know students who were unable to submit applications on time because they waited too long to start writing their essays. I know students who severely limited their college options because they didn't do enough college research. Also, the majority of students I've worked with could have done better on their standardized tests if they had given themselves more time to study .
Furthermore, you'll be busy with school and extracurricular activities during your senior year. If you don't start contemplating the application process until the fall of your senior year, you're likely to feel overwhelmed given all of your other responsibilities. If you devote more time to this process earlier, it will be easier and you'll be more likely to accomplish your goals.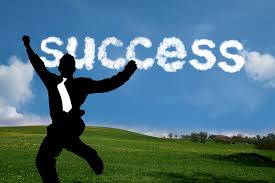 What's Next?
Do you need more information to successfully stick to this college application timeline? We've got tons of other guides and resources to help you plan.
If you're struggling to find extracurricular activities, learn about the 3 best extracurricular activities for your college application .
Are you starting to work on your college essay? Make sure you know how to write a great college essay .
Finally, to help you stay on track, review the important college application deadlines you can't miss .
Want to improve your SAT score by 160 points or your ACT score by 4 points? We've written a guide for each test about the top 5 strategies you must be using to have a shot at improving your score. Download it for free now:
Justin has extensive experience teaching SAT prep and guiding high school students through the college admissions and selection process. He is firmly committed to improving equity in education and helping students to reach their educational goals. Justin received an athletic scholarship for gymnastics at Stanford University and graduated with a BA in American Studies.
Student and Parent Forum
Our new student and parent forum, at ExpertHub.PrepScholar.com , allow you to interact with your peers and the PrepScholar staff. See how other students and parents are navigating high school, college, and the college admissions process. Ask questions; get answers.
Ask a Question Below
Have any questions about this article or other topics? Ask below and we'll reply!
Improve With Our Famous Guides
The 5 Strategies You Must Be Using to Improve 160+ SAT Points
How to Get a Perfect 1600, by a Perfect Scorer
Series: How to Get 800 on Each SAT Section:
Score 800 on SAT Math
Score 800 on SAT Reading
Score 800 on SAT Writing
Series: How to Get to 600 on Each SAT Section:
Score 600 on SAT Math
Score 600 on SAT Reading
Score 600 on SAT Writing
Free Complete Official SAT Practice Tests
What SAT Target Score Should You Be Aiming For?
15 Strategies to Improve Your SAT Essay
The 5 Strategies You Must Be Using to Improve 4+ ACT Points
How to Get a Perfect 36 ACT, by a Perfect Scorer
Series: How to Get 36 on Each ACT Section:
36 on ACT English
36 on ACT Math
36 on ACT Reading
36 on ACT Science
Series: How to Get to 24 on Each ACT Section:
24 on ACT English
24 on ACT Math
24 on ACT Reading
24 on ACT Science
What ACT target score should you be aiming for?
ACT Vocabulary You Must Know
ACT Writing: 15 Tips to Raise Your Essay Score
How to Get Into Harvard and the Ivy League
How to Get a Perfect 4.0 GPA
How to Write an Amazing College Essay
What Exactly Are Colleges Looking For?
Is the ACT easier than the SAT? A Comprehensive Guide
Should you retake your SAT or ACT?
When should you take the SAT or ACT?
Stay Informed
Get the latest articles and test prep tips!
Looking for Graduate School Test Prep?
Check out our top-rated graduate blogs here:
GRE Online Prep Blog
GMAT Online Prep Blog
TOEFL Online Prep Blog
Holly R. "I am absolutely overjoyed and cannot thank you enough for helping me!"
Completing an International Student Loan Application: Five Tips for Success
by Kat Tretina | In Guides and Tools | 1 March 2023 | Updated on: March 1st, 2023
Students from all over the world come to the United States to study. In fact, the U.S. Department of State's Bureau of Educational and Cultural Affairs and the Institute of International Education reported that international students make up 5% of all post-secondary enrollment.
But the cost of attending college in the United States can be surprisingly steep. No matter what school you hope to attend – from Boston University to the University of California-Los Angeles – you should be prepared for high tuition and room and board fees.
As an international student, you aren't eligible for federal student loans. However, you may qualify for international student loans that can cover the cost of your program. The application process can seem daunting, but if you use these five tips when you apply for a student loan, you'll be able to get the financing you need. 
1. Get Accepted Into Your Desired Program
Before you can qualify for an international student loan, you must already be attending college or enrolled for the upcoming semester in a post-secondary program in the United States. The type of program you're applying for and the degree level will impact the timing of your application. 
Undergraduate Students: In general, undergraduate students submit their applications in the fall of the prior year or early spring. For example, if you plan to attend college for the fall semester of 2023, you'd send in your school applications between September 2022 and April 2023. Acceptance letters and financial aid packages are typically sent out by April or May of 2023. 
Graduate or Professional Students: With graduate and professional schools, the application process can be more intensive. Typically, applications are due between October 31 and December 31 of the prior year. If you're applying for the fall semester of 2024, that means your application should be submitted by December 31, 2023. 
2. Check Your Program's Eligibility
Before applying for international student loans, find out if your program is eligible for funding. If you're planning on using MPOWER Financing to take out loans, you must attend one of its 400+ approved schools. 
MPOWER supports over 400 colleges and universities , including a broad range of public and private schools, such as the following well-known schools: 
Brown University
Carnegie Mellon University
Duke University
George Washington University
Harvard University
Johns Hopkins University
Massachusetts Institute of Technology (MIT)
MGH Institute of Health Professions
New York University
Pennsylvania State University
Yale University
If your intended school isn't on MPOWER's list of partners, you're not eligible for an international student loan through the lender, and will have to find alternative financing. 
3. Collect Key Information Ahead of Time
You can save time during the application process if you collect necessary documents early. As an international student, you'll need a variety of forms and other documentation, and you don't want to be scrambling to find them when the financing deadline is approaching. The required forms vary by the type of degree you're pursuing and the lender:
Resume or curriculum vitae (CV)
Proof of home country address
Standardized test scores, such as the GRE, GMAT, LSAT, MCAT, or NBDE
English proficiency exam scores
Admissions letters
Past transcripts or diploma from previous universities
Estimated cost of attendance and financial aid summary
Secondary photo identification
Support evidence of funds
Standardized test scores, such as SAT or ACT
Past transcripts
4. Apply for Student Loans Early
The lender has to review your information and, if it approves you, must verify your enrollment with your selected college and certify the cost of attendance. This means that even if your application process was fairly quick, the disbursement period might take longer. 
Depending on your situation and the lender, the entire process from approval to loan disbursement can take up to two months, so it's wise to start the process well in advance of your school's payment deadlines. 
5. Complete the Application Online
Now that you know what's needed to apply for a student loan and your school's deadlines, you can complete the application. With MPOWER Financing, you can see if you're eligible in just 60 seconds. 
When you apply online with MPOWER, the application will ask you some basic questions about yourself – such as your name, residence, and selected school, to check your eligibility for a loan. If your program isn't eligible for MPOWER's international student loans, it may recommend other lenders to you. 
If your program is eligible for an MPOWER loan, you can fill out the rest of the application and enter information about your finances, transcripts, and your acceptance letter. 
From there, MPOWER will review your application. 
Paying for College as an International Student
As an international student planning to study in the United States, the financial aid process can be overwhelming. If you need to apply for a student loan, it's wise to start the process as early as you can to ensure you can meet your college's payment deadlines. 
By using the above tips, you can be prepared to fill out applications for international student loans and get the financial aid you need to pay for school. 
Kat Tretina
Submit a Comment Cancel reply
Your email address will not be published. Required fields are marked *
DISCLAIMER – Subject to credit approval, loans are made by Bank of Lake Mills or MPOWER Financing, PBC. Bank of Lake Mills does not have an ownership interest in MPOWER Financing. Neither MPOWER Financing nor Bank of Lake Mills is affiliated with the school you attended or are attending. Bank of Lake Mills is Member FDIC. None of the information contained in this website constitutes a recommendation, solicitation or offer by MPOWER Financing or its affiliates to buy or sell any securities or other financial instruments or other assets or provide any investment advice or service.
2022 © MPOWER Financing, Public Benefit Corporation NMLS ID #1233542. 1101 Connecticut Ave NW Suite 900, Washington, DC 20036
Your Guide to College Admissions
ASO Staff Writers
Contributing Writer
Learn about our editorial process .
Updated November 8, 2022
AccreditedSchoolsOnline.org is an advertising-supported site. Featured or trusted partner programs and all school search, finder, or match results are for schools that compensate us. This compensation does not influence our school rankings, resource guides, or other editorially-independent information published on this site.
Are you ready to discover your college program?
Information and resources for students and parents.
College applications: words that strike fear in the hearts of many high school juniors and seniors. But students need not tremble and break out into a sweat. While the college application process will always be associated with some stress, the more you know about it, the better you will manage and the more likely you are to achieve your higher education goals. With that in mind, this guide helps demystify the college application and admissions process. Get information and resources to help you conquer each step of the process, from start to finish.
Top Online Programs
Explore programs of your interests with the high-quality standards and flexibility you need to take your career to the next level.
Application Timeline
The college admissions process starts long before the first application is submitted. Even though it might seem early, students can and should begin thinking about where they want to go to college, what they want to study, and how they plan to get there once they start high school. Review these tips for freshman through senior year to ensure you cover all your bases before you send your applications for review.
Freshman Year
Overall goal:.
"In your freshman year, aside from taking classes that interest you, it's time to strategize how to 'max out' your high school course offerings," says college admissions expert and SocratesPost founder Mercy Yang. Students should use this first year of high school to plan out the classes and extracurricular activities that will stretch them academically and personally over the next four years. "This shows colleges you have intellectual vitality and the ability to excel in rigorous academics -- the two cornerstones of college," she says.
Key action items:
Meet with a guidance counselor to create a four-year plan that supports your college goals
Begin taking challenging courses that push you to grow academically
Start exploring college websites to get a sense of what you might want to study and the type of college you want to attend
Sophomore Year
"In their sophomore year, students need to start building relationships with teachers and coaches," says Yang. Cultivating these relationships early in high school can help students get answers to their college questions and ensure that these individuals can talk about your skills, abilities, and growth should you need to ask them for a letter of recommendation. "Teachers who feel like they know their students personally will want to support them throughout high school and recommend them to college when the time comes."
Make a list of questions about college for your teachers and set up times to meet with them to discuss potential college options
Participate in extracurricular activities that will make you a well-rounded student
If you struggled with a subject freshman year, seek out tutoring to improve those skills
Start preparing for standardized tests by taking the PSAT 10, PSAT/NMSQT, or ACT practice tests
Begin comparing colleges that you are interested in
Start searching for scholarship and grant opportunities
Continue checking in with your guidance counselor to ensure you are taking classes that meet graduation and college admissions requirements
Junior Year
"During their junior year, students need to hone in and do an audit of their extracurricular involvement," notes Yang. Admissions panels love reading about students' involvement in programs or projects outside class, but they need to be strategic. "Junior year is your time to ask yourself which one or two activities really matter to you and stick to those -- this shows you aren't just participating in everything possible to look good on paper and will also give you free time to research college and figure out how you want your next chapter to look."
Action items:
Stop participating in extracurriculars you aren't passionate about or that spread you too thin
Study for and then take the SAT or ACT
Begin attending college fairs and meeting with school representatives
Visit college campuses to start figuring out where to actually apply
Research and take note of application deadlines for the colleges you're most interested in
Senior Year
The last year of college is all about applying to and preparing for college. In addition to collecting application materials, completing and submitting applications, and securing scholarships and grants, high school seniors need to keep the momentum going through the end of the academic year. "Students should really focus on their AP exams -- even if they've already gotten an admittance letter, continue participating in your classes, asking questions, and prepping for these exams," encourages Yang. Good scores on AP exams look great to admissions panels and also helps lower the overall cost of college. "If you do well on the exam and get college credit , you'll save thousands in tuition and will be glad you did when it's time to pay back student loans."
Retake the SAT or ACT, if you think you can improve your score
Ask for letters of recommendation
Complete college applications and personal essays
Send thank you notes to everyone who helped you with your application, especially those who wrote letters of recommendation
Fill out the Free Application for Federal Student Aid (FAFSA)
Finalize a financial aid plan
Speak with parents, teachers and counselors if you need help making your final decision on which college to attend
Once you've made a final decision, notify colleges
The College Application Process
Going through the process of applying to college requires students to step outside comfort zones, figure out long-term goals, and demonstrate why they deserve a spot at a particular school. This section walks college-bound students through the process and provides tips for each step.
Step 1: Research and Self-Reflection
Picking the right college starts long before the application process and requires students to think critically and carefully about the type of experience they want while in college and what they want to do after college. Before even beginning an application, students need to reflect and consider the big picture. A few questions that prospective applicants should ask themselves include:
Why do I want to go to college?
What do I want to do after college?
If I don't know what I want to do after college, what subjects have I enjoyed in high school? Could any of them turn into a major or career?
What are my strengths, weaknesses, and personal interests, and, knowing these, what could be possible majors to pursue?
In what type of environment do I learn best? (E.g. smaller classes with more personalized instruction from professors or large auditoriums where I can do my own thing?)
What are the most important factors to consider when choosing a college? (E.g. Cost? Community? Ranking? Location? A specific degree program or department?)
After considering these questions, students should consult with parents, teachers, guidance counselors, and academic advisors to ensure they are on the right path for achieving their college goals. Students should also start researching prospective colleges by visiting school websites, requesting information packets, and attending college fairs.
More information:
How to Choose Your Field of Study
Step 2: Choose Where to Apply
According to Yang, students need to think holistically about the type of experience they want to have when selecting schools to apply to. "Do you want to learn by reading primary texts and discussing them with a group of 10 students in a Socratic style, or would you rather learn by listening to a lecture in a large auditorium, taking notes on your laptop?" Yang also cautions that learners need to focus more on how they learn and less on where or what. "As an example, journalism majors across different campuses experience vastly different curriculum and teaching styles," she explains. "Some colleges focus on reporting in field, some on the theory of media, some on public relations and mass communication."
Other considerations include whether students want to attend a small liberal arts college or a large public university, whether they want to stay close to home or venture away, and if they want to attend a school located in a city, town, or in the country. If you need extra help deciding, consider scheduling a campus visit. According to College Board , students should try to schedule these in the late summer or early fall of their senior year.
After doing thorough research, organize prospective schools into three lists to narrow down the options: safety, likely, and reach. The first list would consist of schools you feel certain you'll get into based on academic and extracurricular requirements. Although your chances of getting in to these schools seem strong, they may not be your top choices but you would still attend them. The second list would be schools you feel you have a likely chance of getting in to but aren't certain. Lastly, reach schools are those institutions you dream of attending, but you may not meet all admissions requirements or the school may be highly selective.
Colleges with Late Application Deadlines in 2018 Hidden Gem Colleges & Universities How College Accreditation Works Online Colleges with Open Enrollment
Step 3: Take Required Standardized Tests
Most colleges require applicants to submit either ACT or SAT scores, which are often used to assess college readiness, determine class placement and/or in some cases determine scholarship eligibility. Depending on the institution, chosen major, and courses taken in high school, college-bound high school students may also need to take SAT Subject Tests and/or Advanced Placement exams.
The SAT consists of three components: reading, writing and language, and math. Test takers can score up to 1600 points. The mean SAT score for the Class of 2018 was 1068. College Board reports that approximately half of students take the test twice – often once during their junior year and again in the fall of their senior year.
The ACT covers four subject categories: English, math, reading, and science. An optional writing section is also offered. A perfect score on the ACT is a 36 and the average composite score was 20.8 for the Class of 2018. Like the SAT, students can retest if unsatisfied with their original score.
Advanced Placement:
AP exams are one way students can earn college credit while still in high school. Learners must enroll in AP courses and show proficiency in college-level material. Scores range from 1, meaning no recommendation, to 5, meaning extremely well-qualified. Each college has its own policy regarding score minimums for receiving credits. Currently, students can select from 38 AP tests.
SAT Subject Tests:
SAT subject tests are offered in 20 academic fields. Many students take these tests to demonstrate competency in a particularly subject to stand out during the admissions process, although some schools also require subject test scores. Others use them to award college credits to those who earned exceptional scores. SAT subject tests may be a good alternative for students who don't have access to AP classes.
ACT Prep for College-Bound Students SAT Prep Guide for High School and College Students Working Ahead in High School: How to Grab College Credits Early
Step 4: Plan When to Apply
In general, colleges and universities use one -- or more -- of the following application deadlines:
Early Decision
An early decision application is due during the fall of a student's senior year. This option, however, should only be used if a student is certain they will attend a particular university. Because of this, applicants may only submit one early decision application. If accepted, the student is required to enroll unless financial aid falls short. Although students can only apply to one early decision school, Yang says there are some benefits. "If you apply early decision, typically in October or November, you'll be compared among a smaller applicant pool and can benefit from higher acceptance rates. You'll also know your admission decision by December and won't have to think about college again until you start attending," she explains.
Early Action
Similar to early decision, these applications must be sent during the fall of a student's senior year. An early action application signifies a school is a top choice, but it does not obligate the student to enroll if admitted. Multiple early action applications may be submitted.
Regular applications are generally due in January. Check with the institution for specific dates, which typically range from January to March, with some exceptions such as the University of California system. Yang states regular admission is more competitive because of the larger applicant pool but it also allows students to compare multiple admissions offers and financial aid packages side-by-side, which would not be possible with early decision.
Finally, some colleges and universities accept applications at any time. This option is known as rolling enrollment. Schools in this category may have a priority enrollment date, but students who miss it are still allowed to apply later. While applications are accepted at any time, Yang recommends students still apply as soon as applications are accepted. "Rolling admissions schools accept applicants as applications are submitted, so the longer you wait, the fewer seats you can be considered for. Sign up for their email list, follow them on social media, or visit their website often to get notified right when applications are released," she says.
Taking a Gap Year Before College
Step 5: Complete Your Application
After doing lots of preparation and research, students can sit down and fill out applications to all the schools to which they want to apply. Most schools use multipart applications so that admissions panels get a holistic sense of the applicant's abilities, interests, hobbies, and life story. Specific requirements may vary by school and degree program, but common components of the application usually include:
Application form:
Colleges and universities use this document to collect basic information such as name, address, date of birth, parental details, and social security number. Students also provide details for any honors or awards they won in school or their community, information about extracurricular and volunteer activities, and employment history.
Official high school transcript(s):
Colleges and universities use high school transcripts to assess how well a student has done in their high school classes. To be seen as official, the high school must send a sealed transcript directly to the college or university (meaning it cannot come from the student). If applying through early decision or early action, institutions may request a mid-year report from the school, alongside a final transcript once the student graduates.
Standardized test scores:
Schools require testing scores to be sent directly to the designated schools, which students identify on the form when taking the exams. These can include the ACT, SAT, and, if applicable, SAT Subject Tests. Letters of recommendation: Schools usually ask for two or three letters of recommendation from individuals who can speak to a student's record and their potential for success at the collegiate level. Most students ask teachers to provide these, but mentors, spiritual leaders, employers, and other non-family members who know the student well can also write them. Make sure you ask your recommender and provide any necessary information at least one month prior to the application due date. This allows them to really think about you, your accomplishments, and your potential contributions.
Essays or personal statements:
Colleges use essays and personal statements to get a more unscripted sense of who the applicant is, what they hope to accomplish, and how their life experiences shaped who they are. Most colleges provide a prompt to discuss, such as a time the student overcame adversity, significant accomplishments, or future goals. Students should take this chance to clearly and succinctly show the panel why they deserve a spot at the school.
Many colleges and universities have their own application, which means students will need to complete multiple packets if applying to more than one school (which they should), but some schools use platforms that let students to apply to multiple schools with just one form. When it comes to filling out applications, check out services such as Common Application , Coalition Application , and Universal College Application . If applying to state schools, some large systems provide a single application for all campuses, such as the University of California application and the California State University application . Most schools state which type of application form must be used on their website, but if you aren't sure whether a school requires an individual application or not, reach out to the admissions office for clarification.
College Interview Guide First-Generation College Students How to Apply to College as a Homeschooler Studying in the US
Step 6: Applying for Financial Aid
The cost of public and private four-year schools topped $10,230 and $35,830 per year, respectively, for 201-19. As tuition and fees continue to rise each year, students and their families must find ways to cut costs and avoiding crippling student debt. Fortunately, learners can find scholarships, grants, work-study programs, and assistantships that can drastically reduce expenditures.
The first step students should take is filling out the Free Application for Federal Student Aid . The federal government uses financial information provided on this form to consider cost of attendance against income to determine your Expected Family Contribution (EFC). The agency then decides how much funding should be need-based (e.g. Pell Grants, Subsidized Loans, Perkins Loans, and Federal Work-Study) and non-need-based (e.g. Unsubsidized Loans, Federal Plus Loans). Colleges also use FAFSA information to award institutional and programmatic awards, making it doubly important to submit this document each year. The FAFSA deadline may be different for the federal government, your specific college, and individual state so make sure to research all dates and submit the form as soon as possible.
Other sources of financial aid degree seekers should research include scholarships and grants from local and state funding, private foundations, nonprofits, employer tuition assistance, and private financing.
Everything You Need to Know about the FAFSA in 2018 Financial Aid Financial Aid resources
Step 7: Choose Where to Attend
Students who applied for early decision admissions should receive notification by approximately December 15, while those who applied during rolling admission will wait between six and eight weeks to hear back. Individuals who took part in regular admissions may need to wait as late as March or April to receive word about their admissions status. Many schools give prospective students until May 1 to make their decision, providing students plenty of time to narrow options. According to Yang, students should use this time wisely to whittle choices. To figure out where you should attend, she suggests the following:
Consider cost
"If affordability is important to you, either eliminate the ones you know you can't afford or appeal to their financial aid packages."
Review the curricula
"Look at the curriculum of the majors or departments that accepted you -- is it what you expected and will it help you achieve your career goals? Eliminate programs you don't want to invest in and focus on the ones you do."
See the school in person
"Narrow it down by actually visiting the schools or revisiting if you've already gone. Request to be hosted by a current student, sit in on a few classes both in your intended major and in other departments, and walk around campus to see if you can imagine yourself there."
How to Choose the Right College Navigating College Waitlists
Tips for Community College Transfers
Given the rising cost of getting a higher education, many students now elect to complete two years at a community college before transferring to a four-year institution. While it's worth it to save money, these students may face a few unique challenges when leaving their old school, applying to a new one, and getting settled in. These tips from college counselor Lindsey Conger can help make the transition easier.
When signing up for classes, make sure the credits are transferable Far too often, students take classes without ensuring they actually transfer to the four-year school they hope to attend. "You can find websites and other tools through your community college, and the university you want to transfer to that can help you," says Conger. "Speak with your advisor to make a curriculum plan so you can make your time at community college count."
Ask lots of questions Conger stresses the importance of asking lots of questions to ensure students understand the full picture and take advantage of any benefits or agreements between the two schools. "Make sure you know if there is an articulation agreement between your community college and university," counsels Conger. "Ask if there are any documents you need to make sure your credits transfer and talk to officials from both schools to ensure these move from one school to the other seamlessly."
Get to know your professors "Your professors can serve as mentors throughout the college admissions process," encourages Conger. Even though students will only be at a community college for two years, they can still build meaningful professional relationships and receive mentoring. "These professors may have contacts at your new university and can help you make connections; they may also write you letters of recommendation."
Earn an associate degree Rather than simply taking two years worth of classes at a community college, ensure you follow a plan of study that allows you to graduate with an actual degree. "Completing your associate degree can help make your life easier," says Conger. "A degree can often transfer easier than individual classes and can also signifies that you've already completed basic general education requirements, thus negating the need to take them at the four-year university."
Seek out financial aid opportunities Even though you saved some money by attending community college first, that doesn't mean every student can pay the higher rate for their final two years. Fortunately, funding options exist to help offset these costs. "There are often scholarships available just for transfer students," notes Conger. "Seek those out from your new school, local nonprofits, foundations, and federal/state funding sources to help pay for your education."
Applying to College as a Non-Traditional Student
According to the American Association of State Colleges and Universities , students are considered nontraditional if they meet one of seven characteristics. These include:
Delaying postsecondary enrollment rather than starting college directly after high school
Attending college on a part-time basis
Maintaining a full-time job
Qualifying as an independent in terms of financial aid
Having dependents other than a spouse
Identifying as a single parent
Not possessing a high school diploma
"Depending on the nontraditional students' profile, the admissions process could focus more on extracurricular accomplishments rather than grades and test scores if the students has been out of school for an extended period," notes Yang. Colleges try to be sensitive to the unique experiences and life paths of nontraditional students and work with them along their journey. "Nontraditional students may be allowed to submit letters of recommendation from employers rather than teachers, and transcripts from any college previously completed may count more than high school transcripts, as these provide a more recent screenshot of academic abilities."
College Resources for Veterans and Their Families Going Back to College as an Older Adult
Popular Resources
Whether you're looking to earn your online degree or you're a parent looking for answers, you can find all of your questions covered here. Explore these resources to help you make informed decisions and prepare for whatever is thrown your way.
Shape your future with an online degree
Connect with a community of peers, and find a program that will allow you to continue your education in a fast and flexible way.
If you're seeing this message, it means we're having trouble loading external resources on our website.
If you're behind a web filter, please make sure that the domains *.kastatic.org and *.kasandbox.org are unblocked.
To log in and use all the features of Khan Academy, please enable JavaScript in your browser.
College admissions
Unit 4: lesson 2.
Deciding when to apply: Early vs regular decision
Filling out the college application: Common application walkthrough
College application checklist
Applying to the right number of colleges
Receiving an admissions decision: Admit, deny, or waitlist
Part 1: Setup and college selection
Part 2: Profile
Part 3: Family
Part 4: Education
Part 5: Testing
Part 6: Activities
Part 7: College-specific supplements
Want to join the conversation?
Upvote Button opens signup modal
Downvote Button opens signup modal
Flag Button opens signup modal