Nur: The She Code Africa Blog
Apr 9, 2021
A Guide To Technical Writing: Dos & Don'ts
#nocode series: do you want to be a techie without writing code here's one way to..
Before I ventured into Technical Writing, I was already involved in other forms of writing — copy, content, and academic. However, for some reasons, I was a bit sceptical about being a technical writer. Honestly, I think it began with the name. "Technical Writing" sounded sophisticated, and I felt like I was not good enough for it.
Months down the line, I partook in a technical writing challenge, after which I went into technical writing proper. I now work as a documentation writer. Some things have helped me on this journey; I have outlined them to share with you.
First off, what is technical writing?
The Society of Technical Communication broadly defines technical writing as "any form of communication that shows one or more of the following qualities:
Communicating about technical or specialized topics, such as computer applications, medical procedures, or environmental regulations.
Communicating by using technology, such as web pages, help files, or social media sites.
Providing instructions about how to do something, regardless of how technical the task is or even if the technology is used to create or distribute that communication."
The first time I read the definition above, I skimmed through it too. So here's the simple meaning of Technical Writing:
Technical writing is the art of documenting complex processes clearly and concisely.
Technical writing encompasses all documentation of complex technical processes. Have you ever unboxed a new home appliance and found a manual containing instructions on assembling or using it? That's an example of a technical writeup.
If you have installed software in the past, you may have read a help file that guides you on the installation process. That's another example of technical writing.
Why should you start technical writing?
Learn: To explain a concept or process to people, you must have an understanding of it. Therefore, to write more, you have to learn more. As a technical writer, you never stop learning. You have the opportunity to understand diverse concepts in different fields.
Help : Technical writing aims to help people who are new to something or stuck and need a solution. Being a technical writer enables you to proffer solutions and contribute to others' growth while you grow too.
Earn : The tech industry is lucrative, and writers are not left out. As long as you can accurately document a process detailedly and effectively pass a message across, you can apply to be a paid writer/documentation expert.
As a technical writer, you learn, help, and earn simultaneously.
So as a technical writer, you learn, help, and earn simultaneously. Sounds good, yea? Here are a few dos and don'ts to note when writing:
Understand your audience:
How you write for beginners in a field differs from how you write for people in the intermediate level in terms of explanation, so you must factor that into your writing and tailor it to suit your audience. Before you write a piece, you must answer the following questions:
Whom are you writing for?
What skillset does your audience possess?
What level is the writeup targeted at? Beginners or Intermediates?
What problem do you intend to solve with this write-up?
What's their average attention span?
2. Choose a style:
One common mistake writers make is copying someone's (maybe a 'renowned' writer) writing style. While it is essential to have mentors and learn from people, it is equally necessary that you do not lose your voice in someone else's. Be unique, stand out and write like you.
3. Have a checklist/process outline :
Here's how I write:
I think of something I want to write on and pen down the idea, even if it pops in my head during my day-to-day activities.
I research — talk to experts, google, and I carry out the process I want to write about if I can.
I write my first draft and leave it.
After some time — hours or days sometimes — I return to read it out.
I self-edit and do final proofreading. I have a critic-friend to whom I send the final draft for an opinion and suggestions.
I proceed to publish and share.
All of these are what make up my checklist. You are less likely to skip a process or forget something when you have a checklist you follow. It helps you to stay accountable to yourself.
4. Write clearly and concisely:
Go straight to the point: Steer clear of unnecessary or confusing words. Don't say in a paragraph what you can say in five words.
Format properly: Use lists, heading tags, bold, and italics for a better explanation, for readability sake, and to keep your reader interested and not bore them.
Write sequentially: When writing about a process, don't joggle up steps. Write them out in a consecutive manner to not confuse the readers.
Include Images: Pictures, they say, speak a thousand words. In appliance instructional manuals, you'll see that there is usually an image for every step. It helps to assure the reader that they are on the right track and also clarify things if they did not understand when they read it. A picture always reinforces the concept: normalize including images to buttress your point.
Define acronyms on first use.
Avoid excessive abbreviations.
Break your ideas into paragraphs.
Make it relatable: Do you remember when I asked for the skill level of your readers earlier? If you are writing for beginners, you should highlight likely problems they'll face or things they'll overlook so they know they are not alone or dumb. Make it relatable.
Use a grammar checker: Ensure that your writing is error-free grammatically. Wrong punctuation can mislead a reader; bad grammar can make a reader lose interest.
5. Use Developer-Tailored Blogging Platforms:
This is specifically for those who write for developers. Aside from being writing platforms, dev-tailored blogs are communities too. Developers would choose dev-tailored blogs to find answers to their problems before regular blogs, so you have a higher chance of reaching the audience you are targeting when you use such platforms.
6. Get an Editor.
7. Be consistent (Practise and make conscious efforts to get better):
Take a technical writing course.
Attend events.
Talk to people.
Partake in writing challenges.
Seek feedback, filter and implement relevant ones.
Plagiarize:
Plagiarism is both legally and morally wrong. It is unethical, unprofessional, and distasteful to steal someone's ideas and present them as yours. I advise that you use a plagiarism checker like Prepost SEO or Duplichecker .
2. Assume :
Ensure that you have a solid understanding of the topic you are writing about. If it's a documented process (e.g. an instruction manual or a how-to-XYZ article), it is vital to try it out or, at least, witness the process. If you have access to techies in that field, you could also consult them. If you are stating facts or citing statistics, make sure that they are from a reliable source and confirmed. Do not make up 'facts' . The internet houses truckloads of relevant information; make good use of it. People are banking on you; you can't afford to lead them astray.
3. Be in haste :
Although, as earlier stated, you should endeavour to be consistent with your publishing. However, in a bid to meet the deadline you've set for yourself, you should not rush. Go over your work, take time to gather information, and do not publish unedited pieces. Switch roles: put yourself in the shoes of your readers and read your draft. If you were without any knowledge of that topic, does reading it help you in any way? If possible, you can even get a friend to read through it and critic it constructively.
4. Put pressure on yourself:
You may find yourself comparing yourself and your writing to others; it is crucial to take it easy on yourself. As long as you make intentional efforts to get better, you will. Do not put unhealthy pressure on yourself.
Course: Google Technical Writing Course
Grammar Checkers: Grammarly
Dev-tailored blogging platforms: Hashnode , Dev.to
Plagiarism Checker: Prepost SEO , Duplichecker
SEO Rank: SEOptimer
Writing Challenges: Hashnode
Monetize: https://github.com/malgamves/CommunityWriterPrograms
Awesome Technical Writing
FreeCodeCamp — Technical Writing A to Z
More from Nur: The She Code Africa Blog
We celebrate and empower women in Technology across Africa by telling their stories, empowering them through technical programs & activities while also helping them share their knowledge and ideas through articles.
About Help Terms Privacy
Get the Medium app
Olamide 'Pearl' Makinde
I kinda just like to rant here + I write tech stuff sometimes. I love hearing my readers' thoughts; we can have a convo in the comment section, twitter, or IG.
Text to speech
7 Technical Writing Dos and Don'ts
Last week, I blogged about five of the technical writing tips I've picked up along my journey—both as a student and as someone who's written a number of technical documents throughout her career.
This week, I'm here to take it a step further, detailing some technical writing dos and don'ts.
Here they are at a glance:
Technical Writing Dos :
Do anticipate what your audience already knows—and will need to know.
Do rely on subject matter experts (smes)., do define your scope of work., do have someone review your work..
Technical Writing Don'ts :
Don't assume.
Don't use language to "seem smart.", don't forget to cite sources..
Let's start with the dos.
Technical Writing Dos
Think about some of the technical documentation you've read.
Perhaps it was a manual with instructions to assemble 46 pieces of wood to build a bookshelf. Did the manual make the job easy? Or did you find yourself on page 15 (and yet, somehow only step 3) wanting to rip your hair out?
A lovely wooden bookshelf—that just so happens to be the opposite of the bookshelf I recently put together (thanks to poorly written technical documentation).
If it's the latter, please do all of humanity a favor and keep your documentation audience-friendly.
You have to know your audience. You have to know what they already know, what they need to know, and what you know they need to know, but maybe they don't know they need to know.
Alright, enough of that.
Point is, you should take the time to anticipate what your audience already knows about whatever it is you're writing about. Whether your documentation explains how to build a bookshelf—or how to install software—make sure your directions are thorough enough to not leave your audience in the dust—but not so thorough that you're on page 15, step 3.
There's a fine line, and as a technical writer, it's your job to find it.
Confession: When I first started writing technical blogs for Huntress, I had no idea what I was doing.
I was not only new to the company, but I was also new to the field of cybersecurity.
To speed up the process, I read and Googled and researched—but I also reached out to the SMEs we had internally to bring me up to speed on what I needed to know.
You can't explain something that you don't understand. Your first step is knowing your topic inside and out. SMEs can help you get there.
This is particularly true when writing instruction manuals.
Your readers should know what they can expect to accomplish by reading your documentation. If it's building a bookshelf out of 46 pieces of wood, set that expectation from the very beginning.
You've seen it before both in manuals and even YouTube how-to videos:
By [watching this video or reading this manual], you'll learn how to build a bookshelf using the supplies in your kit.
You're setting up your audience for success by clearly defining your scope of work. They'll know the end result ahead of time and can work toward that—much like seeing a picture of an assembled jigsaw puzzle while assembling the pieces to solve it.
It's a humbling truth: Just because something makes sense to you doesn't mean it's going to make sense to others.
Both with technical writing and any other kind of writing, it's always a best practice to make sure your writing makes sense to others. Much like my peanut butter and jelly sandwich example in my last blog proved, a common sense step to you may take someone else by surprise.
Having others review your work can help you make sure you haven't overlooked any details. Even better, you'll be that much more confident that your instructions will make sense to your audience.
Technical Writing Don'ts
You know what they say about people who assume.
At the risk of sounding like a broken record, it all goes back to analyzing your audience—knowing who they are, what they need to know, and what they don't yet know.
For example, it may be tempting to assume that your audience knows the exact end goal of reading your documentation. Don't fall into that trap. Clearly outline the end goal in your scope of work, and ensure your audience knows exactly what they can expect after following your instructions.
We're taught from a young age that big words mean intelligence, authority, and wit.
That's just not true— especially when it comes to technical documentation.
Technical documentation shouldn't be needlessly technical.
Sure, you may not be able to substitute every single term that the average reader may not understand, but if you can't, be sure to spend extra time defining those terms. And when you go to define those terms, make your description as easy to understand as possible. (Analogies work really well for this.)
Use simple terms when you can—and when you can't , simplify your explanations of those terms as much as possible. Your readers will thank you.
This is surprisingly one of those steps that many people tend to miss.
If you rely on an SME to fill in your knowledge gaps, credit them. Read an article to help you write your documentation? Cite it. Use an illustrator's image to help you define that super tricky process in step 15? Cite it.
Doing so validates your work and lends it credibility. It also lends you credibility as a strong technical writer.
These are the best technical writing dos and don'ts I have to offer. Many of these will feel like second nature as you get the hang of the art of technical writing. Practice often, and refine your work. You'll be an expert in no time!
4 Social Media Tips I've Learned from Managing Social Media for 10 Years
5 technical writing tips for good technical writing.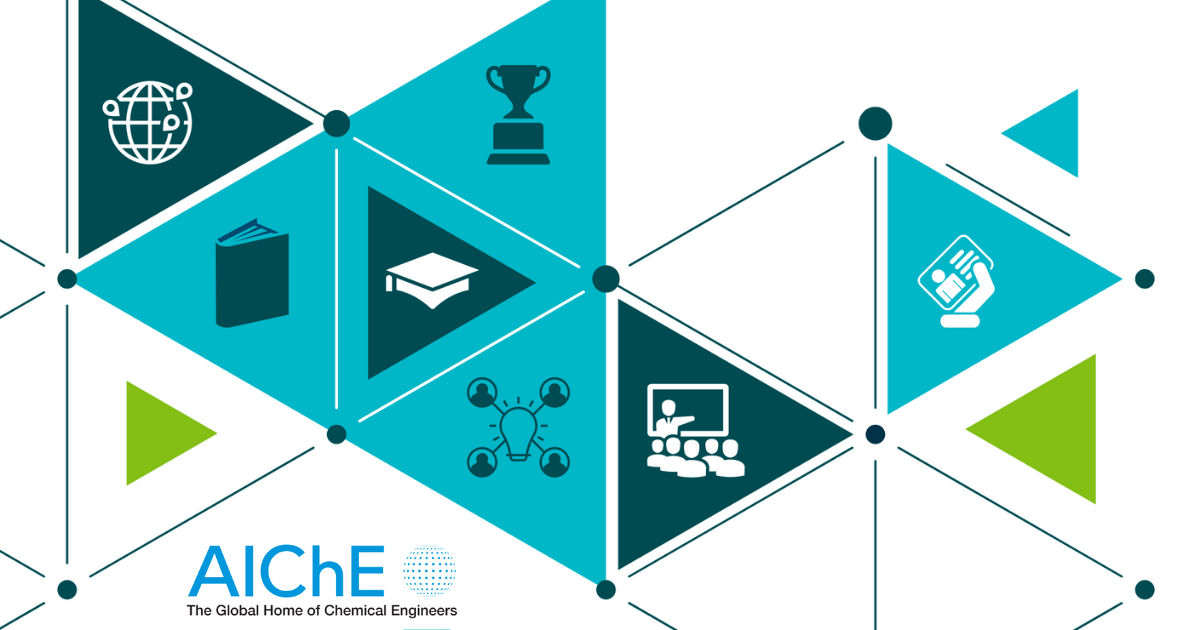 Communities
Publications
Equity, Diversity, Inclusion
Careers at AIChE
Young Professionals
Operating councils
Local Sections
Other Sites & Tools
Technical groups, follow aiche.

Search form
Limited Time Offer
Claim a 25 % discount on all eLearning courses (including credentials) with code ELEARN25 .
Offer is valid from March 10-31. Public courses excluded from promo.
The Dos and Don'ts of Technical Writing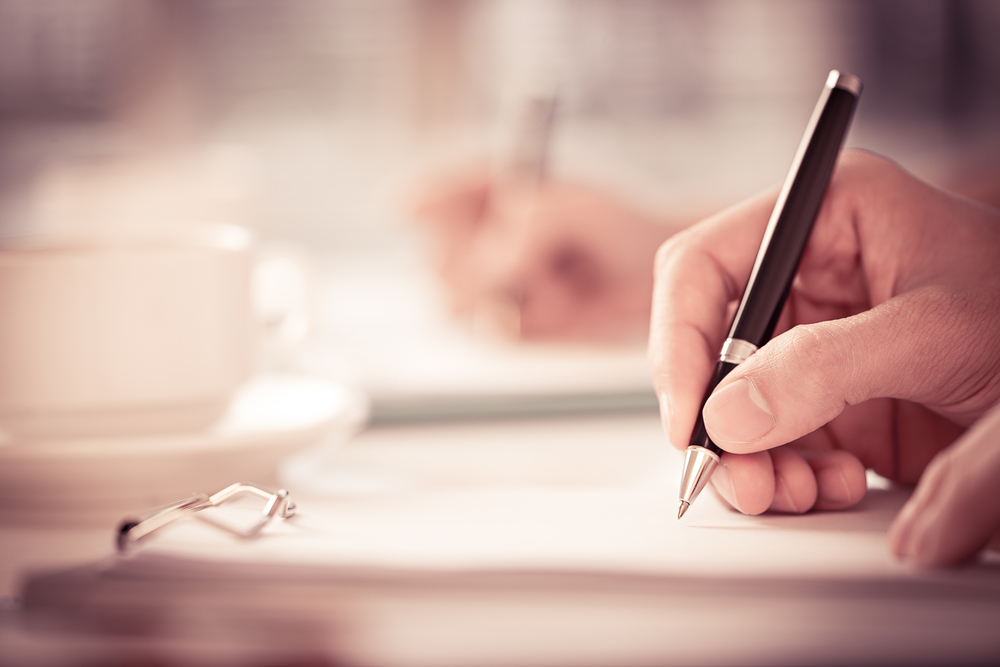 Type: Archived Webinar
Level: Basic
Duration: 1 hour
Share This Post:
In 60 informative minutes, this webinar cuts to the chase to outline the specific dos and don'ts to follow when writing a technical report. Learn what to emphasize and what not to write. Examine how to write statements with cited justifications, assumptions and holds. In addition, explore how to maintain consistency from beginning to end and thoroughly cover your subject. Whether you're an experienced engineer/technical editor or new to technical writing, gain dozens of expert tips you can apply today to build your confidence and effectiveness.
Take a look at your agenda:
How to ensure consistency and thoroughness
Determining what to emphasize
What not to write
What you need to know about statements with cited justifications, assumptions and holds
Aparna Subramanian
Ms. Aparna Subramanian is an experienced engineering professional with 16 years of experience in the Oil and Gas Industry in both engineering and leadership roles. She has recently joined Matrix PDM engineering in Houston as a senior leading staff in engineering. Read more
Do you already own this?
Log In for instructions on accessing this content.
Individuals
QbD » Blog » Technical writing: the importance, do's and don'ts
Life Sciences Insights
Sharing expert knowledge via our latest blog posts
Technical writing: the importance, do's and don'ts
Frederik Schietekat, Project Manager at the QbD Group
Quality Assurance
April 3, 2019
Table of Contents
Imagine explaining the use of Excel and all its functions to someone who has never worked with the program before – in a written manual. Where would you start? By explaining how to open the spread sheet program perhaps, followed by the question how to create new documents, formulas or analyses. How would you make sure that your pupil understands everything? With the help of step-by-step bullets, screen shots or images for example?
It's a simple example of the questions a technical writer has to deal with on a daily basis. And not only technical writers, but every person who's involved in writing documentation on (complex) technical processes, like reports, processes or manuals. Technical writing means writing something down that everybody within your target audience should be able to understand – regardless of his or her training or background knowledge. But why is that so important? And what are the best practices when it comes to technical writing?
Minimise the risk of human error
There are two main reasons why technical writing skills are so important . First of all, when working in highly regulated environments, including those that involve pharmaceutics, biotechnology or medical devices , you need to make sure documents are clear for your target audience. If processes are clear and not liable to misinterpretation, you can minimise the risk of human errors and thus guarantee a more qualitative process. Secondly, thorough documentation is crucial in case of audits or errors, to explain and analyse what steps were taken, what went wrong and what was the right approach, for example. This means that technical documents or manuals should not only include the steps towards a certain result, but also the steps to be able to explain that specific result. In addition, these documents should be suitable for use over a longer period of time, up to five, ten or even twenty years.
Technical writing: do's and don'ts
Whether you are a technical writer or not, there are some rules of thumb to keep in mind when you are involved in technical documentation.
Don't expect prior knowledge : a well-known pitfall for technical writers is assuming that your target audience already has prior knowledge about a subject. Don't refer to other things, or skip certain steps, just because you think it's evident.
Vary between text and visuals : if your target audience needs to click on an icon, it's much more efficient to implement a visual of that specific icon, instead of describing this step in several sentences. In general, visuals are less liable to misinterpretation than textual information.
Use everyday, simple language : try to be as clear, direct and neutral as possible, and always keep your audience in mind. If possible, plan a review phase with somebody from your target group to find out if your document is accessible enough. And avoid using technical jargon .
Pay attention to structure : for example by using bullet points to sum up various steps in your process. You should also make sure to use readable fonts and a clear, professional lay-out. If you're writing larger documents or manuals, consider adding a table of contents or addendums.
Review your document : creating technical documentation is often an ongoing process. Make sure to frequently review your documentation to stop small errors from creeping in and guarantee faultless information.
Learn more about technical writing
Fortunately, technical writing is not a rocket science. It's all about using your common sense. However, we should be aware of the importance of good technical writing skills. That's why QbD offers practical training in technical writing. Including exercises, typical pitfalls, discussions and a lot of examples. Because we believe that everybody possesses the basis for technical writing skills.
Read more on our Technical Writing training or contact us
Did you find this article interesting? Thanks for sharing it with your network:
Read more expert content
Stay up to date with life sciences insights
Stylus | The Write Solution
Blog Writing
Courseware Writing
Graphic Designing
Micro Content
Stylus Solutions
Technical Writing Do's and Don'ts
In today world, the 'electronic text processing' tools have made couple of things quite easy for a technical documentation. If you are a technical writer, these tools can help you create your own type-set version of a document, something which may undergo a review process. However, this is something you can trace back to an original source file any day and that makes it essential that you trim down any deficiencies in terms of form and style at your end, from the very first word.
Before we start let's get " These words out of your Writing!"
It (many of you already have the fatal it or it's)
Most technical writing companies in India and abroad have their own customized check list to be followed while writing. Here are some common dos and don'ts for writing a technical document.
Here are the Do's:
First of all, know your audience well and refer to a prescribed standard of style. Pre-write the content to understand the flow and gaps of knowledge at your end. Display a good readability in your content. Make use of active verbs to convey the clear sets of steps or processes. Use possessive form of words.
Make use of clear, unambiguous words whose meaning you are sure of. Avoid use of unnecessary prepositional phrases. Reduce the number of adjectives and adverbs altogether.
If you are discussing different subjects in your text, setup a smooth transition between any two topics. Find the connecting thread in between the two chapters and maintain a flow for better comprehension.
If using tables, list or figures, be sure of the validity of the given data. Present the data in a table or a list in a parallel structure. Provide captions to address the information within a table or figure with its corresponding text.
Give a thorough review to the entire content and re-write the portion you think, can be presented better. Look for mistakes, typos, breaks in logic, ambiguity – anything that detracts from a clear report that is easy to read.
And here are the Don'ts:
Do not use abbreviations unless specified to do so. Do not apply contractions or any gender specific pronouns. Don't use intensifier to convey strength of an action or a property of a subject.
Don't use filler words such as redundant pairs, modifiers or similar categories. Do not use long noun strings in order to modify the last noun of a sentence.
Do not apply 'Metadiscourse' and avoid your personality spilling into the content. Do not address the reader directly unless you are creating a user manual of some kind. Do not repeat the obvious conclusion of an action.
Do not assume anything about the process or product in hand. Do not make your report humorous. What is amusing to you may be offensive or inexplicable to your reader.
Do not rush to send the content for further processing without glossing over the content for accuracy and coherency.
Follow these do's and don'ts meticulously, to ensure quality work on all your projects. Happy Writing!
Previous post
Recent posts.
Is a Course Outline Significant
Benefits of Including Competency-Based Learning in E-learning Programs
5 Tips to Become an Effective Proofreader
Errors to Dodge in Graphic Designing
Is Creative Block a Common Phenomenon?
Academic Writing
Awards and Recognition
Stylusolutions
Video Development
October 2022
September 2022
August 2022
December 2021
November 2021
October 2021
September 2021
August 2021
January 2021
December 2020
November 2020
October 2020
September 2020
August 2020
February 2020
January 2020
December 2019
November 2019
February 2019
November 2018
October 2018
August 2018
December 2017
November 2017
October 2017
August 2017
January 2017
December 2016
November 2016
October 2016
September 2016
August 2016
January 2016
November 2015
October 2015
September 2015
February 2015
December 2014
November 2014
October 2014
September 2014
August 2014
Stylus Solutions Pvt. Ltd.
1002, K. P. Aurum, Marol Maroshi Road, Marol, Andheri East, Mumbai 400059, India. +91-022-2925-1319 , [email protected]
©Stylus Solutions Pvt. Ltd. 2017. — ↑
Communication
Editing and Proofreading
Emerging Technologies
Information Design
Medical Technology
Pharma and BioPharma
Techcomm Education
Technical Communication
Technical Writing
Telecommuting
Training and Consulting
Training and Education
Translation and Localization
News and Events
Writing FAQs: Dos and Don'ts
Jan 10, 2023
In recent years, FAQs have become a controversial issue in the web design and technical writing world. FAQs originated in the 1980s on discussion boards where regular contributors compiled lists of FAQs so that they wouldn't have to repeat information for newcomers. Since then, FAQ pages have become a standard part of most websites, without much thought being given as to whether or not they are beneficial for the users of each website.
Critics argue that FAQs are only relevant in situations where the original documentation and websites were poorly written and left customers scratching their heads. They contend that FAQ pages are a lazy way for writers to dump information on the customer without having to put much thought or structure into what they are writing.
In contrast, advocates for FAQs argue that they still have a purpose when it comes to SEO results, that they reduce pressure on support staff. They also help customers who are now more self-serving to solve their own issues quickly rather than having to reach out and log a support ticket or make a call. In this quick guide, we provide a few dos and don'ts for writing FAQs.
Do: Only answer frequently asked questions
This sounds obvious, but FAQ pages are often filled with questions that a company assumes the customer will ask. This arises from the fact that FAQ pages tend to be written when a website is created, before customers have had the opportunity to ask questions. The problem with this is that the company already knows all the answers. Therefore, what might seem obvious to the company could be a significant gap in information for the customer.
Similarly, questions that the company thinks a customer might ask could be questions that customers would never ask. This results in an FAQ page crowded with information that the customer does not need. Don't write an FAQ page for the sake of having one. If there are no frequently asked questions, there is no need to have an FAQ page.
Don't: Use your FAQ page as a place to dump extra information
One criticism of FAQ pages is that they offer lazy writers a place to dump information that they can't incorporate into other documentation or other areas of the website. If you find that you have a lot of information that you want the customer to know but that you can't fit into the existing documentation or website, resist the temptation to put it on the FAQ page. If the information is not something that comes up in frequently asked questions, it will be overlooked by the customer and you might as well have left it out of the website completely.
Instead, find a way to work the information into your existing content, even if that means that you need to create a new page on the website or a new section in the documentation to house it. For example, consider the following question "How can I contact the company?". This information shouldn't be on the FAQ page; instead it should be placed in a separate contact details page on the website.
Do: Organise your FAQ page in a logical structure
Customers often refer to an FAQ page to save time. They don't want to spend time logging a support ticket or making a support call – they want to find the answer to their question as quickly as possible. Help them to do this. Organise your FAQ page into logical categories and group similar questions. For example, if there are multiple questions about installing software, group them under a heading such as "Installing the Software".
The use of headings enables your customer to will allow your customer to navigate to the information they need without having to read through a list of questions that are not relevant to them. Similarly, if you have a lot of questions on your FAQ page, consider adding a search feature to make it easier for the customer to find what they are looking for.
Don't: Repeat yourself
If you have covered a topic in detail in your documentation or another section of your website, do not repeat it on the FAQ page. Duplication can cause a multitude of problems if the content on the FAQ page is not kept up to date and consistent with the rest of your content. Repeating information creates extra work for you, as you need to ensure that the content on the FAQ page is consistent with the content elsewhere. If it does not match other sections of the documentation or website, the customer can become confused as to which information is correct.
Generally, if you have already covered the information elsewhere, keep it out of your FAQ page. However, if it is genuinely something that comes up often in support tickets you can include a link on the FAQ page to the area where the content is covered. More importantly, if it comes up often as a frequently asked question, consider why this is. Is the location where it is covered hard to find? Or do you need to consider rewriting that section to make the content easier to understand?
Do: Consider alternative options to an FAQ page
Before writing an FAQ page, consider if there are alternatives that would work better for your customers and your company. Consider using features such as chatbots or live chat, including instructional videos, or offering support on social media platforms, such as Twitter.
Remember that not every solution suits every business and that while FAQ pages may traditionally be the "done thing", they may not be right for you or your customers.
Related Insights
Writing User Manuals: Five Top Tips
Leveraging the Benefits of Structured Content for the Life Science Industry
Retention by Design: How people-first eLearning fosters employee loyalty.
Effective Business Process Mapping
Presentation Tips: How to Persuade Your Audience
Email Management for Overstretched Technical Communicators
Approaching the Content Review Process
The Art of Saying Less: Minimalism
Comparing XML Authoring Tools: Xopus vs Arbortext (Part 1)
Share this post with your friends!
genomichealthjobs
Writing jobs of your dream
Dos and Don'ts of Technical Writing
In the world of today, tools for processing electronic text have eased technical documentation. If you write technical articles, the devices can help you develop your document, which can get taken through a review process. You can trackback its roots to the original file at any given time or day. That means that you must cut down the deficiencies in form and the style you use from the first step.
These are the words you should keep off your writing:
Several companies dealing with technical writing situated in India and overseas have their checklist customized that gets followed in writing. Below are some of the dos and don'ts for jotting a technical document.
The first thing you should consider is knowing the audience you target well, and you should also have a reference to a standard style that should get prescribed. Have a pre-write of the content to know the in and out of the gaps. Understand the flows of the knowledge involved in the end. Ensure that you illuminate a perfect display of crisp readability in the content you write. Utilize the active verbs to help convey the vivid steps of processes. The words you use should project possessiveness.
Utilize vivid, simple words that you understand well. Do not unnecessarily use prepositional phrases. The number of adjectives and adverbs should get minimized. In case you discuss several subjects in your document, ensure that you utilize smooth transitions between two topics. Locate a connector between the two blocks or chapters, and then maintain a great flow to enhance better comprehension.
If you want to use lists, tables, or figures:
Make sure the data you use gets verification.
Using a parallel structure, list the data in a tabulated format.
Note captions to illuminate the information in the tables or figures.
Review the content and make changes to the parts that can get better presentations. Scrutinize the document for mistakes, ambiguity, logic breaks, typos, and any other dirt that can get destructive in the text.
Avoid using abbreviations unless you must. Do not use contractions or words that apply to gender-specific issues. Avoid using intensifiers to illuminate an action's strength or a subject's property.
Avoid using filler words like modifiers, pairs, or redundancy and categories that are similar. The long strings of nouns should not get used in light of modifying the last sentence noun.
Do not give your opinions about writing. Avoid directly addressing the reader unless you have come up with a user manual. Avoid repetition of an obvious conclusion of the action.
Avoid assuming anything that touches on the product or process in growth. Do not infuse humor in your report. The amusing thing may be offensive to some of your readers.
Do not send the content hastily for further processing before glossing the content for correctness and coherency.
Ensure that you follow the above dos and don'ts in great precision. They will help you ensure a fantastic and quality work on the projects you will put your hands on at any given time or day. If you employ the rules in your next writing, you will not regret the results.
Leave a Reply Cancel reply
Your email address will not be published. Required fields are marked *
© 2023 genomichealthjobs
28 Dos And Don'ts: A Must-Have Checklist To Improve Your Writing
In this post, we share a must-have checklist to improve your writing .
This checklist will help you improve your writing skills. If you follow these guidelines, you will dramatically improve your readability statistics and your ability to communicate your message. This will help you in business writing , creative writing, and in blogging.
You will write more accessible emails , reports , novels , speeches , short stories , and blog posts . In a world where we are bombarded with messages, we need to communicate complex ideas in the simplest way possible.
A Must-Have Checklist To Improve Your Writing
14 don'ts.
Writing problems occur when:
You use jargon .
You assume that you know more than your reader knows.
Your writing is forced.
Your sentences are ( on average ) longer than nine words. (This means some sentences will have 13 words and others will have two.)
Your reader has to wade through unnecessary adverbs , adjectives , modifiers, and qualifiers.
You use foreign words and unorthodox spelling.
Your writing is old-fashioned.
Your words are the longest you can find.
Your words are ( on average ) more than four characters. (This means some words will have nine characters and others will have three.)
You preach.
Your sentence structure is repetitive. [Read  The Importance Of Varying Sentence Length ]
Your reader feels as if you are using them as a sounding board for your pretensions to literary greatness.
Your reader feels you are judging your subject matter.
Your write ( on average ) more than three sentences per paragraph.
Writing successfully occurs when:
You write in the active voice .
You write in the simple past tense.
You avoid long sentences.
You avoid using unusual acronyms .
You write in a clear, focused manner.
You are precise.
You do not explain too much.
Your grammar is correct . [Read  9 Free Online Grammar Resources ]
The story flows as consecutive events occur when they should.
You remove unnecessary similes and metaphors.
You do not use pretentious or elaborate words. Sometimes, a thesaurus is a curse.
You write in English and avoid using foreign words.
You do not overwrite. [Read: 4 Ways To Remove Padding Words ]
The writing sounds natural when you read it aloud.
How can we help you?
If you want to learn how to blog, sign up for our online course .
If you want to improve your grammar, buy The Complete Grammar Workbook .
If you want to learn how to write a book, sign up for our online course .
If you enjoyed this article, read:
5 Simple Ways To Improve Your Business Writing
The Passive Voice Explained – Plus An Infographic
Why You Should Not Use Nominalisations When You Write
Punctuation For Beginners: What Is Punctuation?
Grammar For Beginners: All About Parts Of Speech
TOP TIP : If you want to improve your grammar, buy The Complete Grammar Workbook .
Blogging , Business Writing Tips , Style , Writing Tips from Amanda Patterson
© Writers Write 2022
Skip to Main Content
IEEE Account
Change Username/Password
Update Address
Purchase Details
Payment Options
Order History
View Purchased Documents
Profile Information
Communications Preferences
Profession and Education
Technical Interests
US & Canada: +1 800 678 4333
Worldwide: +1 732 981 0060
Contact & Support
About IEEE Xplore
Accessibility
Terms of Use
Nondiscrimination Policy
Privacy & Opting Out of Cookies
A not-for-profit organization, IEEE is the world's largest technical professional organization dedicated to advancing technology for the benefit of humanity. © Copyright 2023 IEEE - All rights reserved. Use of this web site signifies your agreement to the terms and conditions.
Content Writing Etiquette: 8 Do's and Don'ts
Content writing etiquette requires you to follow several rules. Here are some essential do's and don'ts!
In any industry, establishing a strong online presence is imperative to attracting new clients and customers. The content you create helps you communicate in an accurate, useful, and engaging manner.
Additionally, it allows you to showcase your expertise in your field. Writing for a living requires you to establish your company's authority in the content marketplace.
To do this, you must first master the basics. This includes grammar, syntax, tone, and SEO. Check out these key dos and don'ts for creating valuable content that will sell.
Content Writing Etiquette: Do's
1. do prioritize value addition for the reader.
Readers don't just read for the sake of reading. They do it to gain knowledge, discover answers, and be entertained. All of these are values that readers seek in exchange for their time reading your content.
It is important to do your research and understand what you are writing about and why you are doing it. This will allow you to develop your own unique opinions and views instead of just paraphrasing the content you conveniently found online.
Tools like Grammarly can help you improve the clarity, correctness, and delivery of your content. But don't over-rely on it. Although writing tools can suggest changes, they cannot replace the expertise and natural flair.
Related: How to Become a Paid Writer: A Guide for Graduates
2. Do Make Editing and Proofreading a Habit
If you have finished writing your content, it still needs to be submitted or published. While writing, we unconsciously ignore many spelling, grammatical, and syntax errors that make the writing look unprofessional. This affects the reader's interest and makes them click away.
This can be avoided by proofreading your content to ensure that it is error-free and high-quality. In most cases, simply reading your content aloud is enough to detect grammatical errors, inconsistencies, and poor sentence composition in your content which you can then edit and fix right away.
Alternatively, you can also use Ginger or any writing tool that helps proofread your content for you and also allows you to rephrase undesirable elements.
3. Do Pick a Niche Best Suited for You
Instead of competing with everyone and being mediocre, it's better to pick a niche you can excel at and become exceptional. The higher your expertise in a particular niche, the more valuable your services become for prospective clients. As a result, you can then command better rates for your writing.
A great way to figure out your niche is to identify the kind of topics you like to read and write about. Websites like Quora and Feedly are some great sources that make it easier for you to find out what kind of content interests you as a writer. The core idea behind picking a niche is to become increasingly irreplaceable.
4. Do Learn and Master SEO
SEO (Search Engine Optimization) is a practice used to increase your article's visibility on search engines, such as Google. The higher your article ranks on Google, the more likely it is to be clicked. Your goal as a writer is to attract more readers.
SEO is a holistic process that cannot be achieved by adding keywords to the article. Instead, concentrate on how meta titles, descriptions, H1 tags, inbound links, and LSI keywords affect SEO.
When it comes to content readability, a general rule of thumb is to use short sentences, break long content into multiple sections, and use easy transition words. It makes your content easier to understand for readers.
Related: How to Write SEO Friendly Content With Google Docs
Content Writing Etiquette: Don'ts
1. don't plagiarise content.
Plagiarism is a strict no-no. Publishing directly copied content can result in serious penalties and lead to eliminating your website from search engines.
This is not just limited to text but also images. When you write, draw inspiration from other articles and combine them with your own opinions to create unique content.
If copying is necessary, always cite the source. You can also use plagiarism checkers online like SmallSeoTools and Duplichecker, which help ensure your posts are not plagiarised. Make sure to use them before publishing your content to be on the safe side.
2. Don't Use Complicated Vocabulary
The best content is always easy to read and understand. It is important to keep in mind that your readers come from varying backgrounds. Over-the-top vocabulary and jargon can make readers lose interest in your content and result in them not reading it.
Also, complicated content does not appeal to search engines, which affects SEO. Use short paragraphs, simple language, and images whenever you can.
3. Don't Write Wordy or Repetitive Content
The average reader's attention span is about eight seconds. Using too many words in your sentences and article is not a good idea. Many new writers add irrelevant content to reach a specific word count or repeat what they have already said, but in different words.
This is a terrible idea, as you might expect. Instead, you should write articles that save the reader's time instead of wasting it with unnecessary content that doesn't add value.
Related: How to Overcome Writer's Block: 13 Tips for Content Writers
4. Don't Overdo SEO
Another common mistake writers make is to focus too much on SEO and compromise on clarity and delivery. As a writer, it is your responsibility to provide valuable information to the reader instead of just stuffing keywords to please search engines because that doesn't work.
Google's algorithm is extremely strict about keyword stuffing and will disregard your article if it is found. To make sure that doesn't happen, you should always write good content first, focusing on value-addition.
Write With Flair
Content writing is not something you can learn through tricks. The process of writing involves a lot of trial and error, and the finished product is often very different from the original idea.
The Dos and Don'ts mentioned above can help you navigate your writing journey more effectively and create content that provides value to your readers.
Writing Dos and Don'ts
Follow these easy writing tips for clean and professional communications.
DO: Write in the active voice DON'T : Take the passive route Example: KGTTS' team of professionals achieved tremendous success.   — VS — Tremendous success was achieved by KGTTS' team of professionals.
::::::::::::::::::::::::
DO: Be conservative with italicized , bold and underlined fonts DON'T: Use these features excessively Example: KGTTS is t he best technical consulting firm for your needs. — VS — KGTTS is the best technical consulting firm for your needs .
DO: Make sure bullets follow similar verb tense DON'T: Be inconsistent Example:
Completing online certifications  
Updating your resume accordingly  
Interviewing with 3-5 agencies  
Complete online certifications  
Updating your resume accordingly
Interview with 3-5 agencies  
DO: Avoid run-on sentences DON'T: Forget to pause for a breath Example: KGTTS works with businesses, consulting firms, and individuals looking for competent, professional talent. We can help you with picking out the best partners for your company.   — VS — KGTTS works with businesses, consulting firms, and individuals looking for competent, professional talent and we can help you with picking out the best partners for your company.
DO: Use commas to separate a series of three or more terms DON'T: Be inconsistent. You can omit the comma before "and" in a simple series, or choose to keep it. Whichever you choose, just be consistent. Example: KGTTS offers training and certification in project management, business analysis and technical writing. — OR — KGTTS offers training and certification in project management, business analysis, and technical writing.
DO: Use the apostrophe (followed by an "s") to signal possession DON'T: Use it to form the plural of a noun Example: "Facebook catapulted to success in the early 2000s." — VS — "Facebook catapulted to success in the early 2000's."
DO: Place commas inside quotations DON'T: Float them outside the quoted material Example: " KGTTS was born out of the desire to help job seekers bridge their skill gap from where they are to where they want to be," said Kristen Grode, founder of KGTTS. — VS — "KGTTS was born out of the desire to help job seekers bridge their skill gap from where they are to where they want to be", said Kristen Grode, founder of KGTTS.
DO: Know when to use the "capital" treatment DON'T: Overcapitalize; it dilutes the importance Example: KGTTS is the BEST business partner for your needs. — VS — KGTTS IS THE BEST BUSINESS PARTNER FOR YOUR NEEDS.
clean writing
dos and don'ts
writing tips
Leave a Reply Cancel Reply
Your email address will not be published. Required fields are marked *
Save my name, email, and website in this browser for the next time I comment.
Post Comment
Cyber Security Training
Resource login
©2022 Technical Temp . All rights reserved. Read our Privacy Policy & Terms of Service for more.
Visit us on social networks
Contact Info
This will be used in your header
Aspirations
Interests & passions.
What makes you tick?
Certifications, Training, Classes
Certifications, technical stack.
Check the box only next to the skills you are comfortably proficient in or better
Soft Skills
Work experience #1, work experience #2, work experience #3, your dream resume.
Most employers want 3
Reference 1
Reference 2, reference 3.
Have a language expert improve your writing
Run a free plagiarism check in 10 minutes, generate accurate citations for free.
Knowledge Base
Academic writing
What Is Academic Writing? | Dos and Don'ts for Students
Academic writing is a formal style of writing used in universities and scholarly publications. You'll encounter it in journal articles and books on academic topics, and you'll be expected to write your essays , research papers , and dissertation in academic style.
Academic writing follows the same writing process as other types of texts, but it has specific conventions in terms of content, structure and style.
Table of contents
Types of academic writing, academic writing is…, academic writing is not…, academic writing checklist.
Academics mostly write texts intended for publication, such as journal articles, reports, books, and chapters in edited collections. For students, the most common types of academic writing assignments are listed below.
Different fields of study have different priorities in terms of the writing they produce. For example, in scientific writing it's crucial to clearly and accurately report methods and results; in the humanities, the focus is on constructing convincing arguments through the use of textual evidence. However, most academic writing shares certain key principles intended to help convey information as effectively as possible.
Whether your goal is to pass your degree, apply to graduate school , or build an academic career, effective writing is an essential skill.
Formal and unbiased
Academic writing aims to convey information in an impartial way. The goal is to base arguments on the evidence under consideration, not the author's preconceptions. All claims should be supported with relevant evidence, not just asserted.
To avoid bias, it's important to represent the work of other researchers and the results of your own research fairly and accurately. This means clearly outlining your methodology  and being honest about the limitations of your research.
The formal style used in academic writing ensures that research is presented consistently across different texts, so that studies can be objectively assessed and compared with other research.
Because of this, it's important to strike the right tone with your language choices. Avoid informal language , including slang, contractions , clichés, and conversational phrases:
Also , a lot of the findings are a little unreliable.
Moreover , many of the findings are somewhat unreliable.
Clear and precise
It's important to use clear and precise language to ensure that your reader knows exactly what you mean. This means being as specific as possible and avoiding vague language :
People have been interested in this thing for a long time .
Researchers have been interested in this phenomenon for at least 10 years .
Avoid hedging your claims with words like "perhaps," as this can give the impression that you lack confidence in your arguments. Reflect on your word choice to ensure it accurately and directly conveys your meaning:
This could perhaps suggest that…
This suggests that…
Specialist language or jargon is common and often necessary in academic writing, which generally targets an audience of other academics in related fields.
However, jargon should be used to make your writing more concise and accurate, not to make it more complicated. A specialist term should be used when:
It conveys information more precisely than a comparable non-specialist term.
Your reader is likely to be familiar with the term.
The term is commonly used by other researchers in your field.
The best way to familiarize yourself with the kind of jargon used in your field is to read papers by other researchers and pay attention to their language.
Focused and well structured
An academic text is not just a collection of ideas about a topic—it needs to have a clear purpose. Start with a relevant research question or thesis statement , and use it to develop a focused argument. Only include information that is relevant to your overall purpose.
A coherent structure is crucial to organize your ideas. Pay attention to structure at three levels: the structure of the whole text, paragraph structure, and sentence structure.
Well sourced
Academic writing uses sources to support its claims. Sources are other texts (or media objects like photographs or films) that the author analyzes or uses as evidence. Many of your sources will be written by other academics; academic writing is collaborative and builds on previous research.
It's important to consider which sources are credible and appropriate to use in academic writing. For example, citing Wikipedia is typically discouraged. Don't rely on websites for information; instead, use academic databases and your university library to find credible sources.
You must always cite your sources in academic writing. This means acknowledging whenever you quote or paraphrase someone else's work by including a citation in the text and a reference list at the end.
There are many different citation styles with different rules. The most common styles are APA , MLA , and Chicago . Make sure to consistently follow whatever style your institution requires. If you don't cite correctly, you may get in trouble for plagiarism . A good plagiarism checker can help you catch any issues before it's too late.
You can easily create accurate citations in APA or MLA style using our Citation Generators.
APA Citation Generator MLA Citation Generator
Correct and consistent
As well as following the rules of grammar, punctuation, and citation, it's important to consistently apply stylistic conventions regarding:
How to write numbers
Introducing abbreviations
Using verb tenses in different sections
Capitalization of terms and headings
Spelling and punctuation differences between UK and US English
In some cases there are several acceptable approaches that you can choose between—the most important thing is to apply the same rules consistently and to carefully proofread your text before you submit. If you don't feel confident in your own proofreading abilities, you can get help from Scribbr's professional proofreading services or Grammar Checker .
Prevent plagiarism. Run a free check.
Academic writing generally tries to avoid being too personal. Information about the author may come in at some points—for example in the acknowledgements or in a personal reflection—but for the most part the text should focus on the research itself.
Always avoid addressing the reader directly with the second-person pronoun "you." Use the impersonal pronoun "one" or an alternate phrasing instead for generalizations:
As a teacher, you must treat your students fairly.
As a teacher, one must treat one's students fairly.
Teachers must treat their students fairly.
The use of the first-person pronoun "I" used to be similarly discouraged in academic writing, but it is increasingly accepted in many fields. If you're unsure whether to use the first person, pay attention to conventions in your field or ask your instructor.
When you refer to yourself, it should be for good reason. You can position yourself and describe what you did during the research, but avoid arbitrarily inserting your personal thoughts and feelings:
In my opinion…
I think that…
I like/dislike…
I conducted interviews with…
I argue that…
I hope to achieve…
Long-winded
Many students think their writing isn't academic unless it's over-complicated and long-winded. This isn't a good approach—instead, aim to be as concise and direct as possible.
If a term can be cut or replaced with a more straightforward one without affecting your meaning, it should be. Avoid redundant phrasings in your text, and try replacing phrasal verbs with their one-word equivalents where possible:
Interest in this phenomenon carried on in the year 2018 .
Interest in this phenomenon continued in 2018 .
Repetition is a part of academic writing—for example, summarizing earlier information in the conclusion—but it's important to avoid unnecessary repetition. Make sure that none of your sentences are repeating a point you've already made in different words.
Emotive and grandiose
An academic text is not the same thing as a literary, journalistic, or marketing text. Though you're still trying to be persuasive, a lot of techniques from these styles are not appropriate in an academic context. Specifically, you should avoid appeals to emotion and inflated claims.
Though you may be writing about a topic that's sensitive or important to you, the point of academic writing is to clearly communicate ideas, information, and arguments, not to inspire an emotional response. Avoid using emotive or subjective language :
This horrible tragedy was obviously one of the worst catastrophes in construction history.
The injury and mortality rates of this accident were among the highest in construction history.
Students are sometimes tempted to make the case for their topic with exaggerated , unsupported claims and flowery language. Stick to specific, grounded arguments that you can support with evidence, and don't overstate your point:
Charles Dickens is the greatest writer of the Victorian period, and his influence on all subsequent literature is enormous.
Charles Dickens is one of the best-known writers of the Victorian period and has had a significant influence on the development of the English novel.
Use the checklist below to assess whether you have followed the rules of effective academic writing.
Checklist: Academic writing
I avoid informal terms and contractions .
I avoid second-person pronouns ("you").
I avoid emotive or exaggerated language.
I avoid redundant words and phrases.
I avoid unnecessary jargon and define terms where needed.
I present information as precisely and accurately as possible.
I use appropriate transitions to show the connections between my ideas.
My text is logically organized using paragraphs .
Each paragraph is focused on a single idea, expressed in a clear topic sentence .
Every part of the text relates to my central thesis or research question .
I support my claims with evidence.
I use the appropriate verb tenses in each section.
I consistently use either UK or US English .
I format numbers consistently.
I cite my sources using a consistent citation style .
Your text follows the most important rules of academic style. Make sure it's perfect with the help of a Scribbr editor!
Is this article helpful?
Other students also liked.
Taboo words in academic writing
How to write more concisely
Transition Words & Phrases | List & Examples
More interesting articles
A step-by-step guide to the writing process
Active vs. Passive Constructions | When to Use the Passive Voice
Avoid informal writing
Avoid rhetorical questions
Be conscious of your adverb placement
Capitalization in titles and headings
Exclamation points (!)
Forging good titles in academic writing
Free, Downloadable Educational Templates for Students
Free, Downloadable Lecture Slides for Educators and Students
How to avoid repetition and redundancy
How to write a lab report
How to write effective headings
Language mistakes in quotes
List of 47 Phrasal Verbs and Their One-Word Substitutions
Myth: It's incorrect to start a sentence with "because"
Myth: It's a stylistic mistake to end a sentence with a preposition
Myth: It's an error to split infinitives
Myth: It's incorrect to start a sentence with a coordinating conjunction (and, but, or, for, nor, yet, so)
Myth: Paragraph transitions should be placed at the ends of paragraphs
Tense tendencies in academic texts
Using abbreviations and acronyms
Writing myths: The reasons we get bad advice
Writing numbers: words and numerals
What is your plagiarism score?
DOI: 10.1109/MP.2005.1502501
Corpus ID: 19177286
Dos and don'ts of technical writing
Published 6 September 2005
IEEE Potentials
13 Citations
Codifying systematic manuscript preparation checklists as a training and productivity resource for research students.
Computer Science 2022 IEEE Global Engineering Education Conference (EDUCON)
View 1 excerpt, cites background
Effective communication: Tips on technical writing [DSP Education]
Henrique S. Malvar
Education IEEE Signal Processing Magazine
AUTHOR GUIDELINES FOR ICME 2020 PROCEEDINGS Anonymous ICME submission
Seek out katipunan: a mobile augmented reality for museum visualization.
Honeylou Claire R. Colcol , Joel V. Padilla , Yves Dexel V. Buella , I. E. Barrientos , Van Tristan V. Calimlim , M. Fernando
Sociology ICCIP
Motion data alignment for real-time guidance in avatar based physical therapy training system
Dennis Shen , Yao Lu , S. Dey
Computer Science 2015 17th International Conference on E-health Networking, Application & Services (HealthCom)
Highly Influenced
View 4 excerpts, cites methods and background
M2-VISD:A Visual Intelligence Evaluation Dataset Based on Virtual Scene*
Yaning Tan , Xinyan Yang , Tianyi Feng , Xin Xiang , Jianbiao Wang , Long Ye
Computer Science 2019 IEEE/ACIS 18th International Conference on Computer and Information Science (ICIS)
A research of optimal rejection thresholds based on ROC curve
Zhenchong Zhao , Xiaodan Wang
Computer Science 2014 12th International Conference on Signal Processing (ICSP)
CRF estimation based HDR image generation method
Y. Huo , Xudong Zhang
Computer Science 2017 IEEE International Conference on Multimedia & Expo Workshops (ICMEW)
Computer-aided cirrhosis diagnosis via automatic liver capsule extraction and combined geometry-texture features
Xiang Liu , Z. Zhan , Ming Yan , Jingwen Zhao , J. Song , Y. Chen
Computer Science 2017 IEEE International Conference on Multimedia and Expo (ICME)
Seeing speech: Capturing vocal tract shaping using real-time magnetic resonance imaging [Exploratory DSP]
E. Bresch , Yoon-Chul Kim , K. Nayak , D. Byrd , S. Narayanan
Physics IEEE Signal Processing Magazine
SHOWING 1-7 OF 7 REFERENCES
THE UNIVERSITY OF TEXAS AT DALLAS
Digital and Analog Systems, Circuits and Devices: An Introduction
B. Haberland
Computer Science IEEE Trans. Commun.
Advice to authors.
S. Siegelman
Medicine Radiology
About the author Dennis Morgan is with Bell Laboratories
@BULLET M. Skillen, Words into Type
Questions?

[email protected]

To apply, visit: http://utdallas.edu/student/admissions/prospective
Advice to authors IT-15, p. 338, Mar. 1969. @BULLET " Advice to authors @BULLET Information for authors
Available: http:// www.ieee.org/organizations, click on Publications, Author & Submission Guidelines, IEEE Transactions and Journals, Information for Authors
Related Papers
Showing 1 through 3 of 0 Related Papers
The Right Way to Write the Words Do's and Don'ts
Do's and don'ts  are two English language words often used in combination like, "before" and "after", or "now" and "then".  Do ' s and don ' ts are the instructions or tips about what to "do" or "not do" in any given situation.  BUT, what we're talking about, for the purposes of grammar, is the placement of the apostrophe in these words.
The Best Choice of Where to Put the Apostrophe in the Words Do's and Don'ts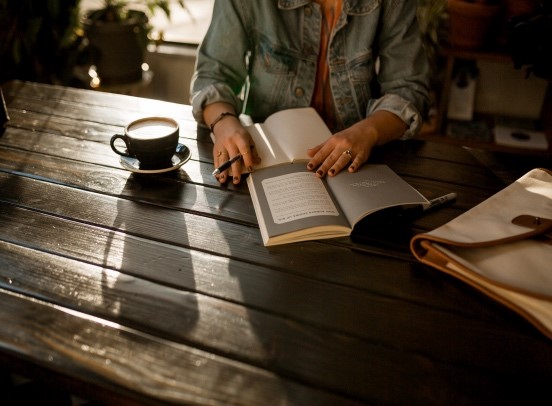 If you're writing a novel, or academic paper, you'll employ the 'Chicago Manual of Style' , or 'CMoS' rules which place just the apostrophe in the word "don ' ts" to show the contraction of the word "nots".  "Do's" will be written as "dos" with no apostrophe —this is to show the plural of the word "do".
Some editors favor the 'Eats, Shoots, and Leaves' style rules which embrace consistency in English language punctuation.  "Do's" and "don'ts" in this style would be written "do ' s" and "don ' t ' s".  Though I can appreciate the importance of continuity in punctuation choices, this looks a bit odd to me.
So, where should you land when writing the words do's and don'ts ?  Well, that's up to you.  I say you NEED to own a copy of each of the style guides.
The AP Stylebook
The Chicago Manual of Style
Eats, Shoots, and Leaves
Your writing punctuation choices will be based on who you're writing for, what you're writing about , and your personal writing style.

Leave a Comment Cancel reply
You must be logged in to post a comment.
Contact TALK English Schools
Visa Information
Program Fees and Application
IELTS Test Center
Jobs at TALK English Schools
Corporate & Executive Training
Translation Services
Start typing and press Enter to search
Privacy Overview
A-Z Grammar Terms
Punctuation
A-Z Easily Confused Words
Games and Tests
paper-free learning
Dos and Don'ts
Apostrophe placement with "dos and don'ts".
Different Versions of "Dos and Don'ts"
(1) dos and don'ts, (2) dos and don'ts, (3) do's and don't's, (4) do's and don'ts, (5) do's and dont's.
Printable Test
Help Us Improve Grammar Monster
Do you disagree with something on this page?
Did you spot a typo?
Find Us Quicker!
When using a search engine (e.g., Google, Bing), you will find Grammar Monster quicker if you add #gm to your search term.
A-Z of Punctuation
A-Z of Grammar Essentials
A-Z of Easily Confused Words

Writing Instructions
One of the most common and important uses of technical writing is instructions—those step-by-step explanations of how to do things: assemble something, operate something, repair something, or explain a personal process (enrolling in college, for example) so that readers may better understand it and possibly use it themselves.
Process texts are extremely common in school and professions. In school, teachers frequently assign process assignments. For example, humanities professors may ask for a description of how an artistic or literary period evolved; history professors, the contributions of a culture's leaders over time; social science professors, the chronology of inventions; engineering professors, explanations of how sound is changed into electrical signals; business professors, how the Federal Reserve works or how to sell a product.
On a daily basis, we read descriptive processes, including recipes, user manuals for new software, or advice columns on how to lose weight or how to succeed in school or a profession. These texts focus on answering one of the following questions:
"How is this done?"
"How can I do this?"
While the topics of a process report or a set of instructions may vary, many share similarities: most are written to explain how something works, most are structured in chronological order using numbered steps, and most rely extensively on visuals . In writing instructions for learning a new software program, for example, writers might use screenshots and/or screen videos to walk users through the tutorial.
Generally, it is good to have both text and visuals in your instructions since your audience is likely comprised of people with different learning styles. However, the use of visuals can vary depending on your audience and the intended use of the instructions. Visuals help to clarify a concept that is difficult to explain using only words. Graphics may be used to show how something looks, how something should look once the step has been completed, how something is done or constructed, show trends or relationships, add liveliness to the project, or simply help to organize information. Graphics are useful since almost everyone (including children and others of a different language) can understand visual instructions and see exactly what they need to complete.
Types of Instructions
There are three main types of process texts:
Descriptive processes : these answer the question, "How is this done?" These texts describe how a process occurs so that readers can understand it better. For example, writing a descriptive process about how you registered for a course online rather than in person might be useful to someone who has never done online registration.
Prescriptive processes : these are explanatory in nature; they prescribe how something is done (or should be done) so that readers can do it themselves. These are the most common type of instructional documents. For example, you might write a prescriptive process guide for users explaining how to perform basic maintenance on their cars, such as changing their own oil, checking spark plugs, or replacing brake pads. *The samples listed below are examples of prescriptive processes.
Blended descriptive and prescriptive processes make the main thrust of the document a descriptive process while having a few sections summarizing how the readers can perform the process. In other words, writers may address both "How can I do this?" and "How is this done?" in different parts of one text. Alternatively, they might develop different versions of the same document for two audiences–an audience of users and an audience of interested parties.
Getting Started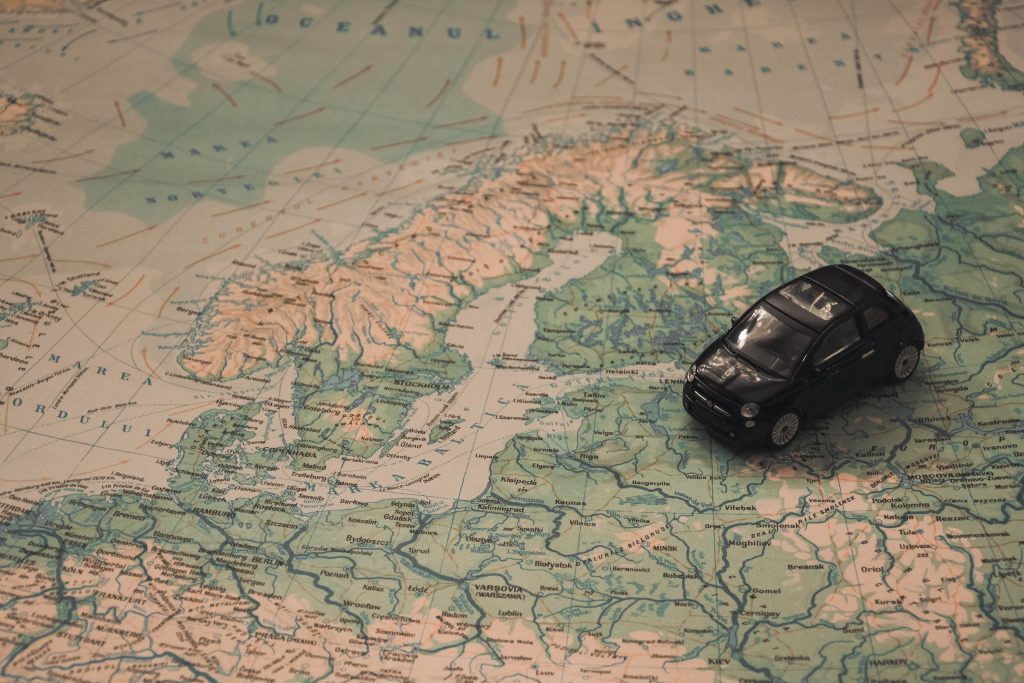 At the beginning of an instruction-writing project or assignment, it's important to consider your audience and determine the characteristics (the number of tasks and steps) of the particular procedure you intend to write about.
Audience and situatio n: Early in the process, define the audience and situation of your instructions. Remember that defining an audience means defining its level of knowledge and familiarity with the topic. It is sometimes helpful to describe your audience to yourself first, and then use that to assess your message at the end to be certain it's appropriate for your audience.
Number of tasks :  An important consideration is how many tasks there are in the procedure for which you are writing instructions. The term  procedure can be used to refer to the whole set of activities your instructions discuss, while task can be used to define a semi-independent group of actions within the procedure. For example, setting up your modem is one task in the overall procedure of connecting a computer to the internet.
As another example, a simple procedure like changing a car's oil contains only one task; there are no semi-independent groupings of other activities. A more complex procedure, like using a microwave oven, contains plenty of semi-independent tasks, such as setting the clock, setting the power level, using the timer, cleaning and maintaining the microwave, and more.
Some instructions have only a single task but have many steps within that single task. For example, imagine a set of instructions for assembling a children's swing set. One effective approach would be to group similar and related steps into phases , and then renumber the steps at each new phase. A phase is a group of similar steps within a single-task procedure. In the swing set example, setting up the frame would be one phase; anchoring the thing in the ground would be another; and assembling the box swing would be still another.
Focusing Instructions
Another consideration, which maybe you can't determine early on, is how to focus your instructions. For most instructions, you can focus on the tasks involved , or you can focus on the tools needed .
In a  task approach to instructions on using a phone-answering machine, you'd have sections on recording your greeting, playing back your messages, saving your messages, forwarding your messages, and deleting your messages. These are tasks—the typical things users would want to do with the machine.
On the other hand, in a  tools approach to instructions on using a photocopier, there would be sections on the copy button, the cancel button, the enlarge/reduce button, the collate/staple button, the paper tray, the copy-size button, and so on. If you designed a set of instructions on this plan, you'd likely write steps for using each button or feature of the photocopier.
Instructions Content
Be sure to read the section on " Document Design " before creating your instructions. Include the following items:
Introduction : In carefully planning your instructions' introduction, be sure to:
Indicate the specific tasks or procedure to be explained.
Indicate what the audience needs in terms of knowledge and background to understand the instructions.
Give a general idea of the procedure and what it accomplishes.
Indicate the conditions when these instructions should (or should not) be used.
Give an overview of the contents of the instructions.
General warning, caution, danger notice s: Instructions must also alert readers to the possibility of ruining their equipment, screwing up the procedure, and/or hurting themselves. Also, instructions must emphasize key points or exceptions. For these situations, you should use special notices , such as Note , Warning , Caution , and/or Danger .
Technical background or theory: At the beginning of some instructions (usually after the introduction), you may need a discussion of background related to the procedure. For certain instructions, this background is critical—otherwise, the steps in the procedure make no sense. In some cases, writers of instructions may need to spend significant time explaining things to readers before moving on to the actual steps involved in the process.
Equipment and supplies :  Most instructions include a list of the things you need to gather before you start the procedure. This includes  equipment , the tools you use in the procedure (such as mixing bowls, spoons, bread pans, hammers, drills, and saws) and  supplies , the things that are consumed in the procedure (such as wood, paint, oil, flour, and nails). In instructions, these are typically listed either in a simple vertical list or in a two-column list at the start of the instructions. Use the two-column list if you need to add specifications to some or all of the items—for example, brand names, sizes, amounts, types, model numbers, and so on.
Discussion of the steps : When you get to the actual writing of the steps be certain to carefully consider the structure and format of those steps, any supplementary information that might be needed, and the point of view and general writing style of the instructions. One point of view used in technical writing is the second person, which is addressing the audience as you .
*Generally speaking, writers of instructions should strive to do the following:
Use clear, simple writing whenever possible.
Have a thorough understanding of the process in all its technical detail.
Work toward putting yourself in the place of the reader who will be using your instructions.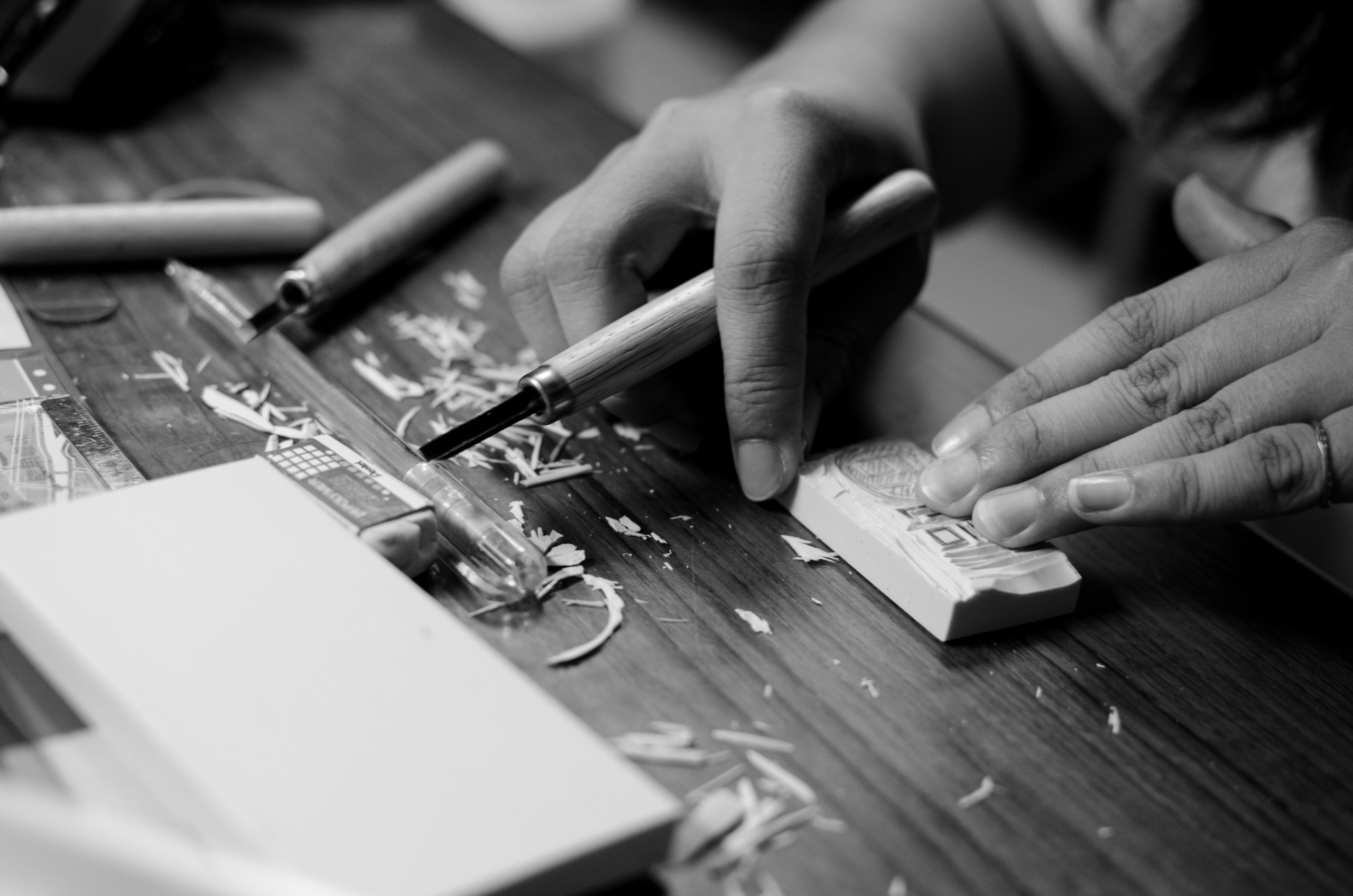 Student instruction samples
Welding Instructions Sample   (student sample)
Mechatronics Instructions Sample – Testing Diodes & Transistors (student sample)
Auto/Diesel Instructions – How to Replace A Rear Sway Bar on A Toyota Corolla   (student sample)
Assembling A PC   (student sample)
How to Change Guitar Strings (student sample)
Professional instruction samples
Welding Instructions Sample 1   (professional sample)
Barbie Dreamhouse (professional sample)
Trampoline Assembly (professional sample)
Additional Resources
" Writing Instructions , "  Technical Writing Essentials
" Instructions " Online Technical Writing
Technical Writing for Technicians by Will Fleming is licensed under a Creative Commons Attribution 4.0 International License , except where otherwise noted.
Share This Book
The Dos and Don'ts of Writing a Trucking Services Proposal Letter
If you're in the business of providing trucking services, then you know how important it is to market your services effectively. One way to do that is by writing a proposal letter to offer your services to potential clients. 
However, it's important to make sure that your letter is well-written and professional. Here are some dos and don'ts to keep in mind when writing a trucking services proposal letter.
Do: Address the recipient properly
When writing a proposal letter, it's important to address the recipient properly. Make sure you know the name of the person you're writing to and use their full name in the salutation. 
If you don't know the name, you can use a generic salutation like "Dear Sir or Madam" or "To Whom It May Concern." However, it's always better to address the recipient by name if possible.
Don't: Use a generic template
While it may be tempting to use a generic template for your proposal letter, this can make your letter appear impersonal and unprofessional. Take the time to write a custom letter that addresses the specific needs and concerns of the recipient.
Do: Highlight your experience and expertise
When writing a proposal letter for trucking services, it's important to highlight your experience and expertise in the industry. 
Provide details about the types of shipments you specialize in, the equipment you use, and any relevant certifications or licenses you hold.
Don't: Overstate your capabilities
While it's important to showcase your experience and expertise, it's also important to be honest about your capabilities. 
Don't overstate your abilities or make promises you can't keep. Instead, focus on the specific services you can offer and how they can benefit the recipient.
Do: Provide a clear pricing structure
One of the most important factors in a potential client's decision to use your trucking services is the cost. Make sure to provide a clear pricing structure in your proposal letter, including any discounts or promotions that may apply.
Don't: Be too vague about pricing
While you don't want to give a detailed breakdown of your pricing in your proposal letter, it's important to provide enough information for the recipient to make an informed decision. 
Don't be too vague about pricing or make it difficult for the recipient to understand how much your services will cost.
Do: Offer additional services
In addition to standard trucking services, consider offering additional services that can set you apart from competitors. 
For example, you could offer expedited shipping, warehousing and storage, or specialized handling for fragile or oversized items.
Don't: Make unrealistic promises
When offering additional services, be careful not to make unrealistic promises. Only offer services that you're capable of providing and that you can deliver on consistently.
Do: Proofread your letter
Before sending your proposal letter, make sure to proofread it carefully for spelling, grammar, and formatting errors. A well-written and error-free letter will make a better impression on the recipient.
Don't: Use overly technical language
Finally, avoid using overly technical language in your proposal letter. While it's important to demonstrate your knowledge and expertise, using too much jargon can make it difficult for the recipient to understand what you're offering. Keep your language simple and easy to understand.
In conclusion, writing a trucking services proposal letter requires attention to detail and a focus on professionalism. By following these dos and don'ts, you can increase the chances of winning new clients and growing your business.
Quick Links​
How to write a winning proposal letter for trucking services.
How to Write a Transportation Proposal
Proposal Letter for Trucking Services [Free Samples]
How to write a trucking services proposal that highlights cost savings.