Kellogg Essay Examples
We can improve your MBA profile and boost your candidacy. Gain insight into the review process and eliminate weaknesses from your MBA application.
Note: You must have javascript enabled to submit the form.
Kellogg Essay Samples
Kellogg's MBA essays reflect a holistic approach. Kellogg is looking for both strong academic potential as well as leadership and a track record of involvement. Depth or breadth are valued. The Kellogg essays are essential to showcasing fit.
SBC has four former Kellogg Admissions Officers and multiple Kellogg MBA graduates who deeply know the nuances of applying to Kellogg successfully. If you'd like to speak with one of our Principals about your candidacy, please request a free analysis here.
In the meantime, see examples of Kellogg MBA essays from our successful admits below.
Pizza should be a delicious comfort food. But following our acquisition of ABC Bakes, a manufacturer of pizza crusts, it had become nothing but a source of stress. I had the challenging responsibility of leading the new management team in developing a budget and operating plan for the following year.
The successful development of a budget and operating plan requires a truly cross-functional effort, with contributions from accounting, finance, sales, marketing and operations. However, this management team was new to the company and had never worked together. These individuals were all several decades my senior, and while all of them were talented, accomplished operators, few had been exposed to the rigor of private equity ownership. My key challenge would be the successful cohesion of this cross-functional team to execute against an eight-week timeline, culminating in a budget presentation to my CEO.
First, I organized a kick-off meeting to bring the team together. This meeting was a forum to discuss each team's responsibilities – and how each function would both depend on and be accountable to others. Informed by the learnings from this meeting, I followed up with a detailed timeline listing deadlines for each group, including when they owed others certain information. I also scheduled a weekly check-in meeting to discuss each group's progress towards completing the budget.
A challenge I did not anticipate were the clashing incentives inherent in the project. As the investor, I wanted to push the team to commit to an aspirational budget that maximized financial performance. Management understandably preferred a less risky approach given their compensation was tied to meeting the budget. While meeting with the CEO of ABC I expressed that if we didn't push ourselves, we wouldn't reach the levels of performance we all desired. The CEO countered that if we set unattainable goals, management would become dejected and unmotivated when they inevitably didn't meet those goals. Coming out of this meeting, we both better appreciated the other's perspective, and settled on a budget where we both felt a bit uncomfortable – a good compromise.
In the end, I created a collaborative project dynamic that relied on frequent communication and interdependent teamwork. This successfully led to a measured, but ambitious budget, that was developed in both a timely and effective manner. Significant value was created both operationally and financially, as the company, guided by this budget and operating plan, achieved a 17% increase in revenue and a 49% increase in earnings the following fiscal year. As a leader, I learned the value of open communication and necessary compromise – tools that I continue to apply with my other portfolio companies. These strategies have consistently driven improved teamwork and performance among our teams.
Compassion and empathy are guiding values both personally and professionally. I learned the value of these traits as a child, watching my father handle my uncle's drug addiction and its impact on our family. Through all the pain he brought, my father cared for and loved him. This demonstrated to me that to understand and help my uncle, you had to approach him with a level of compassion that allowed him to show his best self. I also learned this didn't just apply to friends and family – you had to show the same respect and understanding to the check-out clerk at the grocery store as you did your boss in the corner office.
I applied this lesson when I got to college and started working at the Bulk Mail Center. I worked alongside a blue-collar workforce, printing pamphlets and newsletters the university distributed. My colleagues had experienced extremely different circumstances than me – most had no more than a high school degree and many had criminal backgrounds. As I worked with them longer, taking time to better understand them as people, barriers broke down, and I was able to see them as caring and intelligent individuals. By approaching them with compassion, I was able to see their best selves and learn from them as a result.
As a PE Associate, I am exposed to many levels of a company's organization and interact with diverse executives. I utilize an empathetic and compassionate perspective in this position, aiming to identify with employees at all levels and functions of an organization – whether I'm meeting with the COO or walking the factory floor with a production worker. By doing so, I've been able to gain a broader perspective on how value is created by every member within an organization. Recently a shift leader at a portfolio company, an immigrant from (Country) with limited English, demonstrated a newly implemented quality-control process to me– a learning I was able to suggest to another portfolio company with great success.
In my personal life, I have demonstrated these values through my work with (group), an education non-profit benefiting underprivileged children. I worked with (group) by fundraising at quarterly events supporting the organization's mission and helping with an annual Christmas party and gift drive. Through a better education, we hope these children won't be defined by their current circumstances, but will grow, thrive, and be empowered to become their best selves.
Compassion and empathy allow people to be respected and heard – this makes for better businesses, better communities and ultimately a better world. These will continue to be vital values both as I lead investments in companies and as I contribute to the community around me.
During my third year at TTT, Sam, the Senior on my government audit, was detained by a prior client, and I was left to lead the government audit. This audit was unique as our firm was required to hire two subcontractors—a Staff, Alicia, and a Senior, María—from a minority-owned firm to perform most of the testing, but TTT was responsible for directing the work. Both subcontractors reported to me and I was responsible for managing workflow and reviewing work.
This created a unique dynamic in that María had more years of experience than I did; moreover, she had two years of previous experience with our client. As I began the scoping, I quickly realized that not only would there be significantly more work "in scope" this year, but also the internal control testing needed to be completely redesigned.
The first thing I did was schedule a call with my TTT Senior Manager and Sam to discuss my concerns, both of whom agreed that I would need to redesign the testing. María, however, was indignant at the insinuation that she had executed prior year audits incorrectly. She also expressed concerns about the additional time that might be required to correct the identified issues.
To address her concerns and frustration, I met with María right away. I assured her that the audit in prior years had been flawless but the scoping provided by my firm was incorrect. I also walked her through the new control testing methodology. Ultimately, the redesign would require only a slight increase in billable hours in the current year but would significantly decrease the hours in future years, creating value to both the audit team and the client. I further explained to María that the previous internal control testing regimen did not provide sufficient audit evidence to verify compliance with government regulations, so making these updates early would save us all the inconvenience of having to perform additional testing later on.
This discussion was a turning point in my relationship with María. I acknowledged her strong operational understanding of the client and the audit procedures and she recognized my organizational and strategic abilities. Communication and camaraderie within the team improved ten-fold and the audit operated with great efficiency and speed.
My experience leading María taught me how important it is to maintain open communication and obtain buy-in from the team regarding new changes. I also learned to better leverage the strengths of different team members. Having María's support made a world of difference as she used her strong relationship with the client to help troubleshoot the implementation of the new audit plan, identifying alternate ways to test the internal controls and contribute to our success.
Many of the values that are important to me today were instilled by my parents throughout my childhood. As entrepreneurs, my parents taught me the need for ingenuity and hard work to get a job done. They also taught me the importance of showing gratitude for the things that I have and empathy towards others.
My parents worked hard to succeed as entrepreneurs, my mom as a healthcare consultant and my dad as a farmer. I found that same self-starter spirit at an early age, always seeking ways to get creative and satisfy an unmet need. From selling candy on the playground in elementary school to starting a business in high school unlocking iPhones, my resourcefulness carried into college where I majored in entrepreneurial management. Throughout college, I started several new ventures that leveraged my skills and interests. For example, after learning from a family friend how expensive swimming lessons were at the local golf club, I earned my instructor's license and taught private lessons at a much more affordable rate.
While I was fortunate to live comfortably from my parents' hard work, I learned the meaning of gratitude when my childhood home burned down during a thunderstorm in the summer of 2005. Although the house was a complete loss, I only felt gratitude that none of my family members were hurt. Since then, I've known that material things are not important to me. The things that are most important to me are intangible, including my family's health, time with loved ones, and the sense of security that comes with stable income and housing. To this day, I consider myself incredibly privileged to have the things that I do and try to express that gratitude every day.
Growing up, my parents ensured that I understood my privilege by involving me in numerous charitable causes, such as volunteering at local group homes and at food drives. I continue to seek ways to help those going through challenging times, including my work with the Animal Humane Society. Beyond these volunteer efforts, I take great care to incorporate empathy and compassion into my personal life. Someone once told me that "People won't always remember exactly what you said, but what they will remember is how you made them feel," and for that reason I try to show kindness and respect to everyone that I meet.
I want to continue championing these values in my career, and earning my MBA from Kellogg will equip me with the tools I need to lead and empower teams with empathy, compassion, and gratitude. As an active leader and team member, I hope to inspire my classmates to bring empathy, gratitude and compassion into their work.
I began to learn about the power of integrity when I first flipped through Davidson College admissions materials. While immersed in these pamphlets, it was challenging to go two pages without seeing a reference to the honor code and its impact on campus. This emphasis on integrity continued as my class came together for our honor code signing ceremony, as I took self-scheduled finals, and as I left my laptop unattended in the student union. It never ceased to amaze me that this focus on integrity could permeate every aspect of the Davidson experience. From my time at Davidson, the first thing I notice about new communities is whether they place this same emphasis on integrity. In the workplace, this idea comes to life through working under different project leadership. When leaders emphasize the importance of doing the right thing, even if it's not easy and may not maximize our annual revenue, it trickles down to the daily behaviors of the team. As I ultimately want to lead a portfolio of team-based projects grounded in integrity, a Kellogg MBA would give me the necessary leadership skills to achieve this goal as well as a strong community supportive of this ideal.
The importance of trust became apparent much earlier; I realized that running the soccer ball down the entire length of the field by myself was not an effective strategy. I couldn't score, and my teammates were understandably frustrated. However, if I passed, my strengths and the skills of my teammates could complement one another, and the team would be much more successful. While trust looks different amongst a team of consultants, the lesson is the same. If one team member tries to own a deliverable individually or independently present every time there's a client meeting, the team eventually suffers due to a lack of trust. The team also fails to leverage its full range of skills and strengths. At Kellogg I will be working in multiple teams concurrently, each comprised of unique individuals with diverse backgrounds working towards different goals. The opportunity to contribute to and lead this range of teams will further hone my ability to build and facilitate groups that successfully operate in an environment of trust.
My conversations with (student) and (student 2) demonstrated that Kellogg fosters these same values. (Student) highlighted the trust between the administration and students that enables most aspects of Kellogg to be student-led. (Student 2), a Davidson and Kellogg alumna, spoke of her initial concern that a larger community couldn't replicate Davidson's focus on integrity. She grew to understand this concern was unfounded as peers treated academics and extracurriculars with focus on doing the right thing and supporting their classmates.
Trusting a 24-year-old engineer to manage a sales territory is a big risk, especially when the customers are demanding surgeons and the competition is far more experienced. Despite these considerations, I was promoted early to a territory manager and tasked with growing a new medical device business.
After finding initial success, I learned that a key product was being divested due to product consolidation. This threatened my business with Dr. Smith, but I was confident that I could leverage our relationship to retain the business. I assured leadership not to worry and even projected sales growth for that product in my annual business plan. Dr. Smith tried a comparable product I offered, but ultimately went to a competitor who inherited the divested product because it was the best decision for his patients and practice.
I learned from this experience to never assume that past success is an indicator for future success. I began to expect adversity and use feedback to constantly improve my customer service. Overcoming this challenge caused me to become introspective with my relationships and career goals. The professional growth and maturity I developed early in my career allowed me to establish myself as a credible and reliable vendor, which led to retaining other at-risk customers and winning new business.
Now, I crave an opportunity to grow as a leader and become a product manager in the medical device industry. A Kellogg MBA will empower me to follow my passion of creating value for healthcare providers by delivering innovative products and solutions. Kellogg offers experiential and design-centric learning opportunities through the MMM program and a collaborative environment, which I enjoyed when I visited campus in the spring. From our tour guides to the participants in the Marketing Strategy class I audited, the students and staff were engaging and helpful.
The Healthcare Enterprise Management pathway feels tailor-made to my career aspirations. Classes such as Healthcare Strategy and Biomedical Marketing will provide me with industry-specific foundational knowledge and electives such as Medical Product Early Stage Commercialization will teach me the technical skills necessary for my career track. I will utilize the broader Northwestern network by partnering with an interdisciplinary team in NuVention: Medical Innovation and gain entrepreneurial experience taking a medical device concept to market.
Kellogg's vast extracurricular offerings will help me grow personally and as a leader. I look forward to competing in case competitions with the Marketing Club and coordinating events with industry sponsors as a leader in the Healthcare Club. As an avid skier, I am excited about bonding with classmates at the annual ski trip. Kellogg is the best MBA program for me and I look forward to sharing my passion with the Kellogg community.
"What does he even do every day? Why do you and I subsidize his income while we do all the work?" These were the questions that JJJ asked me about another teammate, ABC, seemingly on a daily basis. Last year, the sales territory I led merged with another territory and I was tasked to lead a team of five sales reps producing $10 million in sales. The celebration from the promotion was short-lived when I realized the challenges of managing a team of senior sales reps across an expansive geography.
Our medical device business is very entrepreneurial; we are paid a commission on every sale plus a bonus on growth. JJJ supported our largest account while ABC supported a few smaller accounts but spent a considerable amount of time cultivating those relationships and performing sales calls. As the team leader, I had an obligation to grow our territory each month while keeping our customers satisfied and I knew we couldn't do that if the internal strife on our team continued.
To address the conflict, my strategy was to speak with both individuals and then host a team meeting to collaborate on creative, growth-centric adjustments to the compensation plan. JJJ and I had constructive conversations reminding each other that we are tasked with growing every account in our territory, not only the largest ones. ABC and I discussed the importance of communication and transparency; we talked about his role in supporting our largest accounts and communicating with the whole team on sales activities and ongoing deals. At our team meeting, I introduced a compensation plan where a portion of bonus commission would be awarded, based on merit, to the teammate who closed the most new business that quarter.
The modified compensation plan was a success and created value both internally and externally. Team morale was noticeably better; with the new growth-based incentive, we spent less time focusing on each other and more time focusing on our targets and driving new business. I knew the compensation model would have a lasting impact when two other territory leads contacted me about implementing it for their teams. As an added benefit, senior management was impressed that we worked through these problems without their intervention. Through this experience, I learned that in times of conflict, leadership is more about listening than prescribing. I continue to apply this philosophy when I coach my junior reps on overcoming objections and closing new business. We encounter unique business challenges daily that require empathy to navigate. As a growth-minded leader, I will bring my style of empathetic and creative problem-solving to Kellogg.
Feeling the weight of every eye in the room, I took a calming breath and began my presentation. I was outlining my team's next initiative to a group of product managers, directors, and VPs from across the company, and it was the first high-stakes test of the public speaking strategies I'd been working on for several months. Public speaking had never been my specialty, but as I progressed in my career I had to present more frequently in front of larger, more senior audiences. I could tell I wasn't projecting the same gravitas as my colleagues, and my manager agreed this was something I should address in order to advance.
I took a two-pronged approach to improving as a public speaker: I looked for outside help to learn new techniques, and I turned to introspection to understand what triggered my anxiety. I joined Toastmasters, attended improv classes and seminars, and started a journal to reflect on my development. I also volunteered to be a teacher with my director and the senior VP for our department. This allowed me to practice speaking in front of senior managers in a low-stakes, non-work environment.
My efforts created a positive feedback loop: I could tell I was improving, which made me more confident, and helped me improve faster. I built stronger relationships throughout the organization, which allowed me to feel more confident speaking in front of colleagues whose opinions I valued. As a result of my preparation, my big presentation was a success, and my manager commended me on my improvement. I'm proud of the headway I've made, and there will be many opportunities for me to continue gaining confidence and growing as a public speaker through Kellogg's student-driven culture and focus on empowering students to lead.
I want to grow at Kellogg in new areas, too, and approach them with the same resourcefulness and tenacity. Discussing Global Lab with an alumna got me excited to learn about solving business problems in a real-world, international context. Speaking with students during my campus visit inspired me to build relationships through the Women's Business Association's peer mentorship program and cultivate community at Kellogg by organizing events like Ski Trip and the Charity Auction Ball. As an officer in the Tech Club, I'll develop my leadership skills, and joining Net Impact will help me contribute off-campus by sharing what I've learned through the Inner City Mentoring Club, which has a similar mission to .
I'm excited to take advantage of all these opportunities during the 1Y program. While a year goes by quickly, 1Y alumni have told me that it's just enough time to focus on personal growth while still maintaining my career trajectory.
Errors in economic consulting are sometimes worth millions; in antitrust litigation, defense attorneys entrust my team with finding these expensive errors. Often these cases are thousands of pages of industry reports, data methodologies, and client strategy documents—our job is to find where something was wrong. On one such case, I was tasked with managing a team of unfamiliar faces from outside my LA office. Motivating this new group throughout the routine of casework was a new challenge for me.
Initially I stressed the importance of the details, since minor errors in analysis could change the trajectory of the case; our diligent review was essential to success. Initially, the project hummed along, but a challenge soon emerged. One of my team members, "Bill," was several years my senior with a higher title, and didn't appreciate his reduced role on this project. Although the chain of command had been established, he subtlety attempted to circumvent me and seek tasks from my boss. Sensing his frustration, I decided to delicately confront Bill without turning the situation toxic. I didn't reprimand him, but instead thanked him for his willingness to take a role beneath his normal responsibilities; I even confided to him that this was an important opportunity for me and asked if he had any managerial advice. After our conversation, he recommitted to the team and even became my second in command.
Our commitment eventually paid off: we found a costly blunder. The opposing economist had innocently confused "the San Francisco metropolitan area" with the city of limits of San Francisco and correcting this seemingly minor error in his model decreased the predicted damages by almost $30 million. With our successful outcome, the partner on the project called me into his office to thank me for my effort on this project. Although my team members had already dispersed back to their respective offices, I asked if he could call and thank Bill and the rest of the team as well. As someone who hasn't always held the manager role, I appreciate the satisfaction that comes from simple acknowledgement of work done well.
This experience taught me that there is no single prescription for leadership. My style for managing self-motivated consultants shouldn't mirror my style as captain of my co-ed soccer team. In this situation, my team didn't need someone to tyrannize, but someone to galvanize them as the case progressed. I also learned that success sometimes comes at the expense of my own ego; I built the team's trust by my willingness to take on even the simplest task to inch us toward completion. While my leadership style will evolve as my responsibilities grow, a key tenant of my leadership style will always be adaptability.
SBC's star-studded consultant team is unparalleled. Our clients benefit from current intelligence that we receive from the former MBA Admissions Officers from Kellogg, Booth and every elite business program in the US and Europe.  These MBA Admissions Officers have chosen to work exclusively with SBC.
Just two of the many superstars on the SBC team: Meet Beth who held the position of Director of Admissions for Kellogg's Full Time MBA program selecting candidates for the 2-year, 1-year, MMM and JD MBA programs.
Meet Kim , who was an Senior Associate Director of Admissions at Chicago Booth.
Tap into this inside knowledge for your MBA applications by requesting a consultation .
You May Also Like
Face Off: Kellogg vs. Ross
MBA Scholarship Trends at M7 Schools
Get Into Business School: 7 Tips From MBA Admissions Officers
7 qualities of the ideal wharton mba, learn about our all-in service, meet the sbc consulting team.
(323) 934-3936 info@StacyBlackman.com
Latest Blog Post
Tips for a killer mba recommendation letter.
It might surprise you that many MBA applicants don't invest time and attention in their reference letters. Most applicants select their recommenders, direct them to the proper forms, and hope for the best. Such ... →
How to Get into Kellogg School of Management: Northwestern Kellogg Essay Tips and Examples
June 16, 2022
Jeremy Shinewald
Applicants to the Kellogg School of Management at Northwestern University must provide two required written essays. The first deals with a leadership experience that resulted in some form of ongoing merit, while the second focuses on candidates' guiding principles. Interestingly, both essays center on "value(s)" but in very different ways, according to two separate definitions of the term. Kellogg's questions thereby seem to address two key aspects of business today, and candidates will need to demonstrate their awareness of both and their potential to fulfill them. In addition, the admissions committee requires that applicants submit three brief video essays, but thankfully, it gives candidates some information in advance as to what the questions are (or at least are about) as well as significant opportunities to practice before recording their official responses. For more advice on interpreting and approaching the school's essay and video prompts for 2022–2023, read on.
Northwestern Kellogg 2022–2023 Essay Tips
Required Essay 1: Kellogg's purpose is to educate, equip, and inspire leaders who create lasting value. Provide a recent example where you have demonstrated leadership and created value. What challenges did you face, and what did you learn? (450 words) 
This is a fairly straightforward essay prompt, and we recommend responding in an equally straightforward manner. Launch directly into the story of your leadership experience, and detail the specific actions you took in directing others to achieve some kind of enduring result. The key here is to show that you shared a valuable experience with colleagues, extracted the most from your team members, and attained a desired outcome. Although we often note that not all great leadership stories necessarily have to end in success, Kellogg's request for evidence of "lasting value" certainly implies that the school wants to hear about a situation that had a positive resolution. You will need to convey not only your role in spearheading a group to achieve what you did but also how that achievement has persisted.
Note that Kellogg does not specify that the experience you share must be related to your workplace or career. Leadership does not need to have an official title attached to it, and it can be expressed in a community service or even family life setting just as much as in a workplace, so explore all the different areas of your life for possible stories. We recommend using a narrative approach to present your story, but be sure to also share the thought process and motivation(s) behind your actions. This way, the admissions committee will take away a clear picture not only of what you accomplished but also of the aspects of your character that inspired you and helped enable your success.
That said, the school acknowledges within the prompt that even endeavors that have a positive result are rarely smooth sailing from beginning to end—hence the question about challenges faced. A mistake applicants often make in writing this kind of essay is presenting a strong narrative in which they are incredible leaders, and then near the end, making a brief (and typically disjointed) reference to a hardship or conflict encountered along the way, meant to fulfill the "challenges" element of the essay query. To be effective and believable, your ups and downs must be woven intrinsically into your narrative, rather than simply acknowledged at the end. Clearly explaining how you approached and prevailed over the challenge at hand is crucial, so go beyond simply describing the roadblock itself and ensure that you detail your response and the inner workings of your decision making at that point.
Lastly, do not forget or neglect to explain what you learned from the experience—Kellogg specifically asks you to do so! And keep in mind that for your takeaways to be "meaningful," they have to be profoundly connected to your narrative. The admissions reader should be able to easily understand the connection between the situation you describe and your subsequent learnings.
Required Essay 2: Values are what guide us in our life and work. What values are important to you and how have they influenced you? (450 words)
Kellogg offers another very no-nonsense essay question here, so not a lot of interpretation is needed. In its explanation of what it looks for in applicants, the admissions committee states that it "takes everything into account, including your values," so a frank query on the topic only makes sense. Kellogg wants to know how your values influence your decisions and actions, and in particular, which ones tend to guide you the most often or the most intensely. Simply stating that you embrace certain values is easy, so the admissions committee is understandably asking for illustrations of this phenomenon to better gauge this for itself. Having an idea of how you tend to incorporate your core beliefs into your life will help the school better envision how you might fit into its classrooms and the business world after you graduate.
Perhaps at the most basic level, Kellogg wants to know that you understand how values come into play in "life and work." This final phrase seems to open the door to stories from your personal life or from your career, with no particular emphasis on either, so consider all your options to identify the most fitting and revealing one. Although in theory, describing a situation from your personal or community activities would provide a nice balance if you chose a professional story for the school's first essay (and vice versa), what is more critical is sharing the experiences that best convey the concepts you wish to highlight. Given the 450-word maximum for this essay, you should skip or at least minimize any preamble and dive into your response, clearly identifying your selected core values and describing specific situations that illustrate them in action. Your ultimate goal is to clearly illustrate for the admissions committee how you have been (and are) guided by your fundamental beliefs. 
Believe us when we say that Kellogg does not have a set list of values that it expects applicants to demonstrate and that by not choosing the "right" ones, you will not be accepted to the school. As always, focus on simply being authentic and sincere and letting your true character show through. That said, we would encourage you to learn what you can about the values Kellogg students tend to display or that would likely be compatible with the Kellogg community. Contact students and alumni to get a sense of what these might be, and if you identify one or two that match some of your own, those might prove strong fodder for your essay. To clarify, we are not saying that you should claim values that are not naturally yours in a misguided attempt to impress the admissions committee, but simply consider highlighting ones that appear to be mutual.
Certain applicants will respond to additional questions:
1y applicants: please discuss your post-mba career goal, the current experience you will leverage to support the transition, and the kellogg one-year mba opportunities that will help you reach this goal. (250 words), jd-mba applicants: please discuss your post-jd-mba career goals and why the jd-mba program is the right program to help you reach those goals. (250 words), mmm applicants: the five core values of the mmm program are curiosity, creativity, empathy, open-mindedness and a learning mindset. describe a situation in which you demonstrated one of these values. why is this value an important part of the mmm experience for you (250 words), mbai applicants: the kellogg mccormick mbai program is designed to train the next generation of leaders who can help businesses deliver successful outcomes through ai-driven technology. tell us about your firsthand experience with this disconnect between business and technology and how mbai will prepare you to successfully lead businesses at the intersection. (450 words).
Kellogg adds depth and specificity to these essay prompts by providing a separate one for each special program. If you are applying to one of these options, you should be ready to demonstrate a great deal of intentionality. After all, you are committing to a specialized path that may require additional time and cost. With a limit of just 250 words for most of them, you have no choice but to cut to the chase. Applicants to the One-Year MBA and JD/MBA programs must outline how the degree is necessary to achieve their particular desired outcomes and then tie those goals specifically to the Kellogg program they are targeting and its associated resources. This essay is essentially another opportunity to explain your distinct need to attend Kellogg, only here, you can focus on showcasing the non-MBA portion of your intended degree. In many ways, these prompts are asking for a typical (if brief) MBA personal statement, so we encourage you to download your free copy of the mbaMission Personal Statement Guide . This complimentary guide offers detailed advice on approaching and framing these topics, along with multiple illustrative examples. 
MMM applicants are asked to discuss values, and the school even presents the specific ones it wants candidates to choose from. Obviously, if you are applying to this program, you will need to plan out your response to this essay in conjunction with Essay 2 to ensure you do not repeat any choices or illustrative stories. 
The school's MBAi applicants are tasked with writing the longest additional essay, at 450 words, perhaps in part because Kellogg wants to see evidence of capability in two areas—business and technology. In addition, candidates must share their personal experience with how these two can clash or be incompatible and then explain the role the degree will play in helping them navigate these areas as a leader in the future. Be sure to fulfill all the different parts of the school's prompt and not devote too much of your essay to any one in particular. Artificial intelligence is a field that naturally engenders a lot of excitement, but it also demands a great deal of responsibility, foresight, and understanding—and Kellogg wants to know that you recognize this fact and are ready to embrace and act on it.
Reapplicants: Since your previous application, what steps have you taken to strengthen your candidacy? (250 words) 
Whether you have improved your academic record, received a promotion, begun a new and exciting project, increased your community involvement, or taken on some sort of personal challenge, the key to success with this essay is conveying a very deliberate path of achievement. Kellogg wants to know that you have been actively striving to improve yourself and your profile, and that you have seized opportunities during the previous year to do so, because a Kellogg MBA is vital to you. The responses to this essay question will vary greatly from one candidate to the next, because each person's needs and experiences differ. We are more than happy to provide one-on-one assistance with this highly personal essay to ensure that your efforts over the past year are presented in the best light possible.
Additional Information: If needed, use this section to briefly describe any extenuating circumstances (e.g., unexplained gaps in work experience, choice of recommenders, inconsistent or questionable academic performance, etc.). 
However tempted you might be, this is not the place to paste in a strong essay you wrote for another school or to offer a few anecdotes that you were unable to incorporate into any of your other essays. Instead, this is your opportunity, if needed, to address any questions an admissions officer might have about your candidacy. We encourage you to download our free  mbaMission Optional Essays Guide , in which we offer detailed advice on when and how to take advantage of the optional essay, along with multiple sample essays, to help you mitigate any problem areas in your profile.
Video Essays: The video essays provide you with an additional opportunity to demonstrate what you will bring to our vibrant Kellogg community—in an interactive way. You will respond to several short video essay questions. The questions are designed to bring to life the person we have learned about on paper.
After submitting your application and payment, you will be able to access the video essay through your application status page. you will be asked to answer three questions:, video essay 1: please introduce yourself to the admissions committee., consider this your opportunity to share what you would want your future kellogg classmates and our admissions committee to know about you. what makes you, you, video essay 2: what path are you interested in pursuing, how will you get there, and why is this program right for you, this is an intentionally broad question so you can answer honestly and meaningfully. we want to know why you're pursuing an mba and why you're choosing a particular kellogg full-time program., video essay 3: this question will be based on a challenge you've faced and what you've learned from it., there are practice questions that you may complete as many times as you like to get comfortable with the format and technology. the practice questions and experience will simulate the actual video essay experience, so this is meant to be a useful tool to help you feel prepared., we encourage you to practice so you are comfortable with the format once it is time to complete the official questions. you will not have an opportunity to re-do the answer to the official video essay questions., you will have 20 seconds to think about the question and up to one minute to give your response..
During a Q&A session at a past mbaMission annual conference, a Kellogg admissions representative explained that the school's video component sprang from the admissions committee's desire to actually see and hear the applicants they were evaluating. Given that Kellogg's interviews are conducted by alumni, the video is the committee's only "live" interaction with candidates. Keep this in mind as you tackle this segment of the application, and make being authentic and natural your primary goal. Kellogg is not looking for the next viral TED Talk presenter or late-night TV host. They just want to get to know you as a unique individual who may one day join its community. 
So, start by taking a deep breath. We understand that these video essays can make you feel like you are being put on the spot, but Kellogg is really not trying to scare you. The admissions committee simply wants a more dynamic representation of your personality than a written essay can provide. You cannot answer any of the school's video questions incorrectly, so do not concern yourself with trying to give the "right" answer. Just respond to each query honestly, as smoothly as you can (despite any nervousness you may be feeling), and be yourself. Thankfully, Kellogg provides the questions you will encounter in the application's video segment, so you do not have to go in totally blind.  
The "introduction" question is about a topic you know very well—you! You can prepare by thinking about what you would like to know about a new person you are meeting and would find interesting, helpful, or intriguing. For example, would you consider someone's age or undergraduate institution particularly important or compelling? Probably not, so you should skip mentioning such facts in your own introduction. (Remember, too, that your actual audience will be a member of the admissions committee, who will already know such basic information about you from the rest of your application.) You would likely be more curious about what someone does in their spare time, what interesting or exceptional skills they have, whether they are approachable/funny/hyperorganized/a risk taker/etc., whether they have extensive experience in a certain area or a more wide-ranging background, and so on.
So consider the aspects of your personality and profile that you believe truly define you as an individual—not just what you do and have done, but who you are—and fully explore your background, hobbies, talents, experiences, values, goals, and quirks. Brainstorm an extensive list and then eliminate any items that seem too common (e.g., a BA in finance) or basic (e.g., your hometown) until you have a collection of truly distinctive qualities you can weave into your response. Your goal is to provide a well-rounded picture of yourself that draws from multiple areas and shows that you possess characteristics and/or knowledge that would make you a positive addition to the Kellogg community.
Remember to bring energy and enthusiasm to your submission. You are trying to connect with others, so charisma is welcome, and a less rigid and traditionally "professional" demeanor is okay. Forego any fancy or dramatic tactics (e.g., starting with a quotation, launching into an anecdote), and just be as natural and authentic as possible. Do not pitch your candidacy, detail your career goals, or express your admiration for the program. As they say, you only have one chance to make a first impression, so dedicate the time and effort necessary to ensure that your introduction is engaging, substantive, and true to who you are.
For the second video, you need to briefly discuss your anticipated professional path and why Kellogg is the right program for you, so you must truly understand why you are choosing it for your MBA. By that, we do not mean that you should create and memorize a laundry list of reasons. Instead, you must have a comprehensive knowledge of the school's resources and be able to clearly and concisely express which ones are of particular importance and significance to you—and why. Then, when recording your video, you will need to convey this information in a sincere and compelling way. That will not happen if you are listing facts you have simply committed to memory! ( For a thorough exploration of Kellogg's academic program, unique offerings, social life, and other key characteristics, be sure to download a free copy of the  mbaMission Insider's Guide to the Kellogg School of Management .)
For the third video, the school has not published the exact question you will receive but does note that it will be about a general challenge you have faced. This query gets at the core concepts of self-assessment, resilience, and dedication. The school wants to know that you are capable of learning from difficult circumstances and that you are subsequently inspired to take action to rectify the problematic situation and/or to avoid similar obstacles in the future—or at least better prepare yourself for them. The scale or scope of the challenge you discuss is not as important as how revelatory it is about you personally, and your answer needs to encompass not only what the challenge was and why it was difficult for you personally, but also what you did or have done in response. Whether you chose to address something internally (e.g., educating yourself on a certain topic) or to apply yourself outwardly (e.g., joining a volunteer effort), you want to clearly convey your motivations and intentions, so that the admissions committee can better understand how you perform under pressure and seek opportunities for improvement. 
One minute is not very long, so run through several practice sessions—perhaps in front of a mirror—to get a sense of how quickly those 60 seconds will pass when you are in front of the camera. Although you can prepare as much as you want, you get only one chance at the recording. If you stumble while answering or ultimately are unhappy with your answer, unfortunately, you cannot do anything about it. You will not be able to rerecord your responses or try again another time. This may make you nervous, but we encourage you to view the situation a little differently. Kellogg wants to get to know the  authentic  you through these video essays. If you fumble for words or lose your train of thought, just laugh or shrug and continue with your response. Accepting a mistake with a sense of humor and grace will give the admissions committee a more positive and natural impression of your personality than rigid scripting and overpreparation ever could.
The Next Step: Mastering Your Kellogg Interview
Many MBA candidates find admissions interviews stressful and intimidating, but mastering this important element of the application process is definitely possible—the key is informed preparation. And to help you develop this high level of preparation, we offer our   free Interview Guides ! Download your free copy of the   Northwestern Kellogg Interview Guide  t oday.
To learn more about the essays for other top business schools, visit our  MBA Essay Tips and Examples Resources Page .
2022-2023 Business School Essays MBA Essay Tips Northwestern University (Kellogg)
Tags: business school essay free guides Insider's Guides MBA application essays Northwestern Kellogg optional essay reapplicants video essay
Upcoming Events
Mar 8, 2023 Choosing the Right B-School (Online)
Apr 4, 2023 Family Business MBA Application Workshop (Online)
Apr 19, 2023 Assessing Your MBA Profile (Online)
Upcoming Deadlines
Feb 27, 2023 UNC Kenan-Flagler (Round 3)
Mar 1, 2023 USC Marshall (Round 3)
Mar 6, 2023 Cambridge Judge (Round 4)
Mar 6, 2023 Toronto Rotman (Round 3)
Mar 7, 2023 INSEAD (Round 4)
Mar 12, 2023 Carnegie Mellon Tepper (Round 3)
Mar 14, 2023 IESE (Round 3)
Mar 14, 2023 Notre Dame Mendoza (Round 3)
Mar 14, 2023 UW Foster (Round 3)
Mar 15, 2023 NYU Stern (Round 4)
Mar 15, 2023 Cornell Johnson EMBA Americas (Round 3)
Mar 15, 2023 Cornell Johnson EMBA Metro NY (Round 3)
Mar 15, 2023 Michigan Ross EMBA (Round 3)
Mar 20, 2023 Georgetown McDonough (Round 3)
Mar 22, 2023 Emory Goizueta (Round 3)
Mar 22, 2023 Oxford Saïd (Round 3)
Mar 27, 2023 Dartmouth Tuck (Round 3)
Mar 27, 2023 London Business School (Round 3)
Mar 28, 2023 Texas McCombs (Round 3)
Mar 29, 2023 Penn Wharton (Round 3)
Mar 31, 2023 Vanderbilt Owen (Round 3)
Click here to see the complete deadlines
2022–2023 MBA Essay Tips
Anderson School of Management
Cambridge Judge Business School
Chicago Booth School of Business
Columbia Business School
Consortium for Graduate Study in Management
Cox School of Business
Darden School of Business
Esade Business School
Fisher College of Business
Foster School of Business
Fuqua School of Business
Goizueta Business School
Haas School of Business
Harvard Business School
HKUST Business School
IE Business School
IESE Business School
International Institute for Management Development
Ivey Business School
Johnson Graduate School of Management
Kellogg School of Management
Kenan-Flagler Business School
London Business School
Marshall School of Business
McCombs School of Business
McDonough School of Business
Mendoza College of Business
MIT Sloan School of Management
Questrom School of Business
Ross School of Business
Rotman School of Management
Saïd Business School
Smeal College of Business
Stanford Graduate School of Business
Stern School of Business
Tepper School of Business
The Wharton School
Tuck School of Business
Villanova School of Business
Yale School of Management
Click here for the 2021–2022 MBA Essay Tips
MBA Program Updates
Berkeley-Haas
Boston University (Questrom)
Carnegie Mellon University (Tepper)
Columbia University (Columbia Business School)
Cornell University (Johnson)
Dartmouth College (Tuck)
Duke University (Fuqua)
Emory University (Goizueta)
George Washington University (GWSB)
Georgetown University (McDonough)
Harvard University (Harvard Business School)
Indian School of Business
Indiana University (Kelley)
Massachusetts Institute of Technology (Sloan)
New York University (Stern)
Northwestern University (Kellogg)
Notre Dame (Mendoza)
Ohio State University (Fisher College)
Oxford University (Saïd Business School)
Penn State Smeal College of Business
Southern Methodist University (Cox School of Business)
Stanford University (Stanford Graduate School of Business)
University of California Los Angeles (Anderson)
University of Cambridge (Judge)
University of Chicago (Booth)
University of London (London Business School)
University of Michigan (Ross)
University of North Carolina (Kenan-Flagler)
University of Pennsylvania (Wharton)
University of Southern California (Marshall)
University of Texas at Austin (McCombs)
University of Virginia (Darden)
Vanderbilt University (Owen)
Yale University (School of Management)

2022-2023 Kellogg Essay Analysis + Downloadable Sample Essays
Jun 30, 2022
UPDATE : This article was originally posted on August 7, 2018. It has been updated with new information and tips below.
With its Global Hub, Kellogg of Management at Northwestern University has reinforced itself as a haven for collaboratively minded leaders. With its unique MBAi and MMM programs, the school also stands out for those focused on tech and design innovation, respectively. Furthermore, Kellogg is one of the few top business schools in the US to offer a 1-year MBA program. 
However, getting a spot at Kellogg also requires serious smarts, as the school continues to add incredibly appealing majors and pathways, including options on Social Impact and Energy & Sustainability to name a few, getting into Kellogg is more challenging than ever. 
That's why we've prepared this guide to help you use your Kellogg admissions essays to stand out. We've rounded up not only our best tips but have also included sample essays to ensure you give your Kellogg application your best shot. 
1. Who is Kellogg looking for?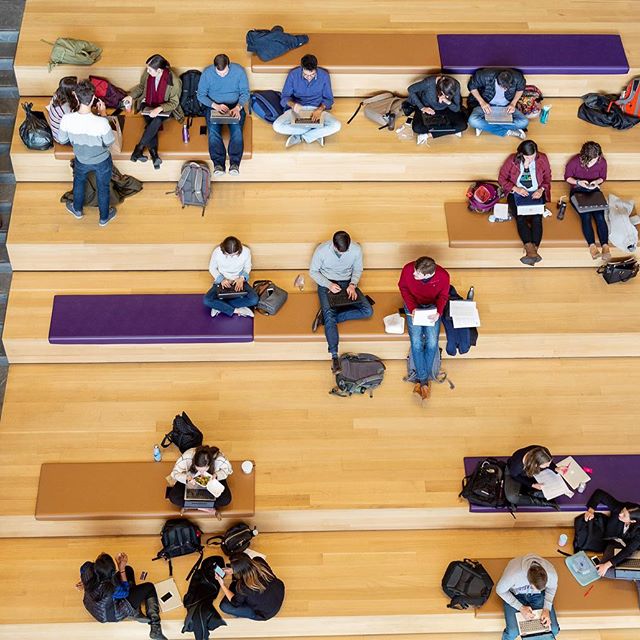 (Photo courtesy of @kelloggschool on Instagram)
Growth is a key principle at Kellogg. 
According to Kellogg's Admissions Team , "Growth is a challenge every leader and organization confronts – across sectors, markets, countries and economies. At Kellogg, we develop brave leaders who inspire growth in people, organizations and markets."
Each year, Kellogg selects around 500 students to take part in its two-year program. Though there is no one "perfect" type of Kellogg student, the university does favor high test scores (the mean GMAT for the Class of 2023 was 727 and the average GRE score was 165 Quant, 162 Verbal ). Admits also had an average of 5 years of work experience. 
Additionally, Kellogg is committed to admitting a diverse class, as the composition of the Class of 2023 reflects. 49% of the incoming class are female, 36% are international, and 23% are U.S. underrepresented minorities. 
However, at Kellogg, showing fit with the school goes far beyond having the right GMAT or GRE score. That's why Kellogg also looks for a set of "soft" skills in its applicants.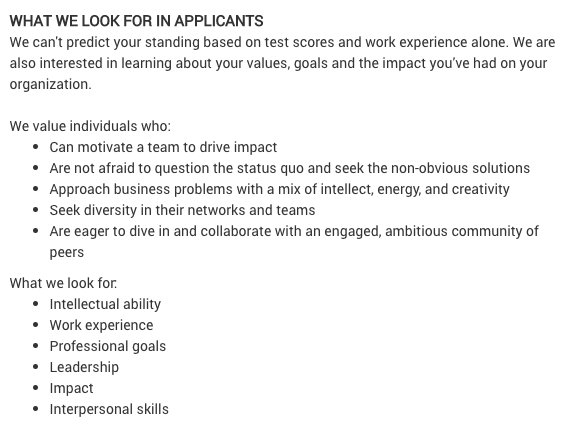 In our experience, Kellogg also responds well to applicants with a demonstrated history of giving back.  
So, if this sounds like a community in which you'd be right at home, you'll have to think of the ways in which you align with the main characteristics of Kellogg's students. This means forming your business school brand , and then focusing on the aspects of that brand that align with changing the status quo, collaborative leadership, and giving back to society. 
2. How should I answer the essay questions?

2.1. Essay 1 Tips
Kellogg's purpose is to educate, equip and inspire brave leaders who create lasting value. Provide a recent example where you have demonstrated leadership and created value. What challenges did you face and what did you learn? (450 words)
Though you may be tempted to cram in as many examples of leadership as you can in this question, Kellogg clearly asks you for a single experience , though they do not dictate that you must draw this example from your professional experience. 
As such, considering Kellogg's focus on growth-minded leaders and on teamwork, brainstorm a list of examples in which you demonstrated collaborative leadership that created impact . 
While if you have led an effort that changed the world you should truly write about it, Kellogg doesn't expect its candidates to be Nobel Peace Prize winners. 
Instead, developing a new tool that changed the way your office performs a certain task, developing a solution that saved thousands of jobs, or helping a client re-envision his role as CEO can all be excellent choices. Essentially – Kellogg wants to see how you use your leadership skills to overcome challenges and generate results. 
As such, when writing this essay, do not skim over the conflict part of your story . Though we work hard to avoid conflict in real life, a bit of conflict in your story here demonstrates the efficacy of your leadership skills.  Finally, we truly feel you should stick to the STAR framework to ensure you deliver a winning answer. 
Start with a hook introduction that sets the stage and makes your reader want to keep reading to find out what happens. 
Then, show the challenge or challenges you were facing. 
Continue by showing what you did (this is the part in which you're actively demonstrating your capacity to lead). During this section, focus on showing how you accomplished what you did and why you felt the actions you took were appropriate for the challenge. 
End your essay by showing the result you were able to achieve (we suggest you focus on examples with positive outcomes) and what you learned about leadership in the process. 
If you have space, you may also include a conclusion sentence that relates how you will apply this lesson at Kellogg. 
Need more guidance? Our MBA Resource Library has dozens of past successful Kellogg essays and a detailed brainstorm to help you plan out a winning Kellogg essay. Our library also includes guides for all top global MBA programs, detailed essay brainstorms, interview tips and mocks, CV templates, and recommendation letter guides. Click to join ! 

2.2. Essay 2 Tips
Values are what guide you in your life and work. What values are important to you and how have they influenced you? (450 words)
One of the hallmarks of Kellogg's program is its focus on values ("values-driven" candidates are even listed in what Kellogg looks for). 
This means that Kellogg is not just looking for applicants with outstanding professional backgrounds, but are also seeking candidates who can not only prove that they have consciously built their life and career based on a set of values, but that they also share Kellogg's values . 
Kellogg's second essay strikes at the core of this ideal, giving candidates the chance to explore how they make decisions. More importantly, it gives you the chance to show you are a self-aware, values-motivated leader with a clear vision for your future. 
This essay should show Kellogg who you are and what makes you tick. 
When considering how to approach this essay, first take a look back at your personal and professional experiences to identify the "tipping points" in your life. What has led you to the point you are at now? What has made you YOU? The question specifically asks for "life and work" examples, so we suggest you try to make sure you cover who you are outside of the office as well. 
Then, describe not only what these experiences were, but also how they impacted who you are and your life choices. Though you may want to use a STAR-format story to demonstrate each value you present, you may also opt to use a "summary of examples" strategy, where you provide a brief description of various examples from your personal and professional experience that demonstrate you putting a value into practice. Whatever option you choose, make sure the example(s) you bring are directly related to the value you present. 
Finally, we suggest that you include 2 or 3 values in your essay. The Kellogg Admissions Committee has emphasized in the past that they prefer to see an essay that discusses more than one value, so make sure to show off different aspects of what makes you you!
TOP TIP: If you're struggling to define what your values are to start with (a very common challenge for this essay!), you might want to check out this post , designed to help you define your values. 
2.3. 1Y Essay Tips (Applicants to 1 Year MBA Only)
Please discuss your post-MBA career goal, the current experience you will leverage to support the transition, and the Kellogg 1Y opportunities that will help you reach this goal. (250 words)
For this question, we suggest a straightforward statement that includes why the 1-year format is better to help you reach your goals and how the specific elements of the program will support your growth. 
Most importantly, make sure your goals are stated clearly. Goals like "use the MBA to advance in my career" will not cut it here, so make sure you include the details and motivations you need to ensure you demonstrate why you're ready for a shorter format MBA. 
2.4. JD/MBA Essay Tips
Please discuss your post-JD-MBA career goals and why the JD-MBA Program is the right program to help you reach those goals. (250 words)
For this question, we suggest a straightforward statement that includes why the additional degree is necessary to reach your goals and specific elements of the program that will support your growth. You want to make sure to include information about any legal training you have, or, if you have no previous legal experience, why you feel it would be essential to complement your MBA experience. 
Writing a 250-word essay can be challenging, but we've prepared an in-depth post to help you maximize every word. 
2.5. MBAi Essay Tips
The Kellogg McCormick MBAi program is designed to train the next generation of leaders who can help businesses deliver successful outcomes through AI-driven technology. This requires leaders who have both strong technical and business skills; many firms struggle to find leaders with these skills. Tell us about your firsthand experience with this disconnect between business and technology and how MBAi will prepare you to successfully lead businesses at the intersection. (450 words)
Applicants to Kellogg's new MBAi program, focused on accelerating the careers of leaders in tech and innovation, will also need to write a response to this question. 
When answering, first consider your goals and personal brand and develop a few story options that highlight your best and brightest achievements as a tech professional. Then, filter these stories to include those that demonstrate some sort of tension between the technical and the business aspects of your job. 
This could be a project you led internally, a rollout for a client, the possibilities are endless. Whatever you choose, ensure that you clearly articulate your role as a leader in the example you bring and highlight the fact that you're the unique type of professional who is able to bridge the gap between tech and business. 
This essay is highly suited to the STAR format of writing essays, so make sure you check out our post on the topic when selecting and telling your story! 
2.6. MMM Essay Tips
The five core values of the MMM Program are curiosity, creativity, empathy, open-mindedness and a learning mindset. Describe a situation in which you demonstrated one of these values. Why is this value an important part of the MMM experience for you? (250 words)
This question lets candidates explore a single story focused on one of these five values: curiosity, creativity, empathy, open-mindedness, and a learning mindset.
To hit the nail on the head for this question, we suggest selecting your best story and including it in STAR format to show off your proactive drive, problem-solving capabilities, and growth mindset.
Since this question is so open-ended, many kinds of stories will work here as long as they encapsulate one of the above values. For example, you could decide to discuss a time when you volunteered with high schoolers who were struggling academically to help motivate them to improve their grades or you could describe a time when you supported a colleague at work who was going through a tough personal period. In particular, stories featuring international experience, DEI experience or advocacy, or creative problem-solving work really well for this question.
Keep in mind, candidates must respond to the MMM question in addition to the two standard essays Kellogg requires of all applicants, so be sure to choose a different example for your STAR than what you have discussed in your Essays 1 and 2.
TOP TIP: For this response, we suggest you focus on just one of the values described above (not multiple values!). If you include more than one, your response will likely feel unfocused and chaotic to readers.
After that, be sure to connect your experience – especially the lessons learned! – to Kellogg's MMM program. To do so, you can discuss why you feel that the value you discuss is important for success in the MMM program, how you plan to share it with your fellow classmates, or why that value can help you build a stronger community while at Kellogg, for example.
We know that writing a 250-word essay can be challenging, but we've prepared an in-depth post to help you maximize every word.
2.7. Reapplicant Essay Tips
Since your previous application, what steps have you taken to strengthen your candidacy? (250 word limit)
Here, make sure you clearly demonstrate how you have improved since your previous application. We have written extensively on the topic of reapplying to business school here . 
2.8. Optional Essay Tips
All applicants have the opportunity to provide explanations or clarification in Additional Information:
If needed, use this section to briefly describe any extenuating circumstances (e.g. unexplained gaps in work experience, choice of recommenders, inconsistent or questionable academic performance, etc.) (no word count)
First of all, don't be tempted by the "no word count" element of this question. This is not a place for you to retell your life story or sum up your interest in Kellogg or need for an MBA. Make sure you focus only on weak spots and also discuss what steps you have taken or took to rectify the weaknesses. This essay should be short, sweet, and included only if strictly necessary! 
TOP TIP: Not sure if you need to write an optional essay? Check out our post on the topic here . 

3. Need help?
You only get one chance to make an impression on the Kellogg adcom, so make it count!
Good storytelling in your essays is often the difference between telling a story that moves elite business schools to move you forward in the application process and a "no."
Yet translating your professional "highlights reel" into compelling stories is no easy task. 
That's why our team at Ellin Lolis Consulting is obsessed with telling your story . 
Let our award-winning editors use their expert writing abilities, deep understanding of what Kellogg is looking for, and marketing know-how to transform your application from average to attention-grabbing and get you a spot at Kellogg! 

Ready to put the Ellin Lolis Advantage to work for your MBA application essays? Get in touch with us ! 
4. Deadlines
The deadlines for the 2021-2022 season are below. You can access the Kellogg application here . 

Ellin Lolis MBA Resource Center
Application Resources To Help You Get Accepted

98.9% Success Rate
With our expertise and 98.9% success rate in placing our consulting clients in at least one of their target schools, we can add more value to your application than you ever thought possible.
Recent Articles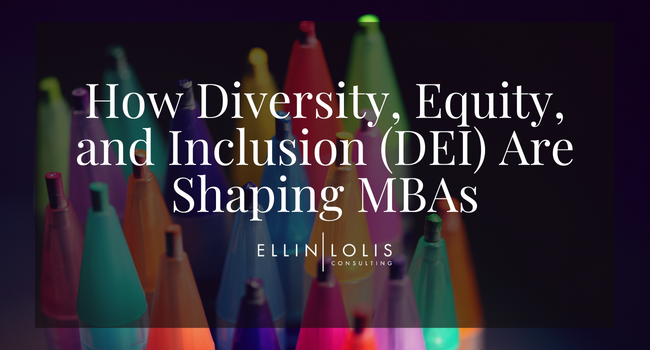 How Diversity, Equity, and Inclusion (DEI) Are Shaping MBAs
Feb 28, 2023
UPDATE: This article was originally posted on April 27, 2022. It has been updated with new information and tips below.  Economic and wealth inequality are at record highs across the globe, causing unprecedented social and political issues. Given this mounting number...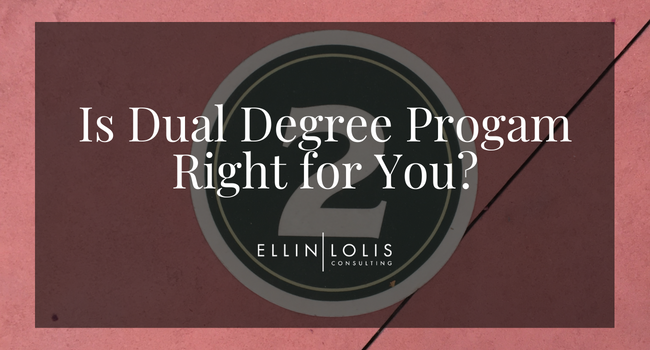 Is a Dual Degree Right for You?
Feb 27, 2023
UPDATE: This article was originally posted on June 1, 2022. It has been updated with new information and tips below.  There are a million and one ways to customize an MBA. As more and more students are demanding programs that suit their specific career objectives at...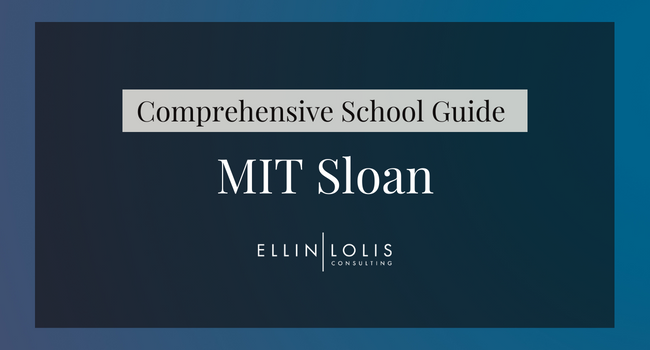 MIT Sloan School Guide: Everything You Need To Know
Feb 21, 2023
School and Program Overview Employment Information Is Sloan Right for You? Academics at MIT Sloan Networking and Extracurricular Activities What Makes Sloan Special? MIT Sloan Resources & Templates To Get You...
Ready to start your MBA Success?
Kellogg MBA Essays for 2022-2023: Strategy & Tips
July 14, 2022 | by Julia Brady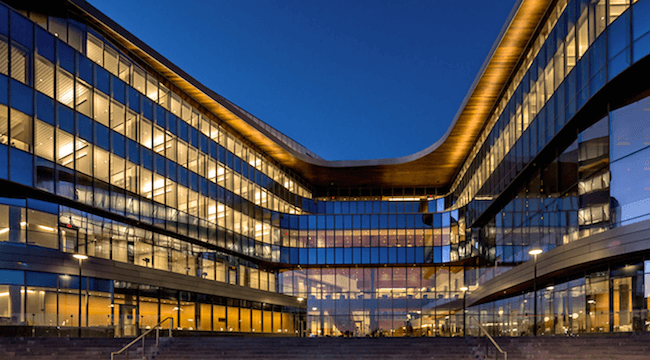 Kellogg Northwestern released its application deadlines for the Class of 2025 (round one is Sept. 14, 2022), affirming that the Kellogg MBA essays remain unchanged.
Kellogg's three video essay prompts are also the same as last year (view our related blog on Kellogg MBA Video Essays ).
The key to delivering a series of standout essays to Kellogg — from written to video statements — is to embrace your authentic story. Weaving a well-crafted narrative that conveys your passions and clarity of purpose — in a way that elicits emotional impact — this is the secret sauce in creating a connection to an admission reader's heart.
Decoding the Kellogg MBA Essays for 2022-2023
First, you'll want to understand why Kellogg is asking each question and what the admissions committee is hoping to uncover. The clues, of course, are embedded within the questions themselves. Let's start decoding, piece by piece.
ESSAY 1: Kellogg's purpose is to educate, equip and inspire brave leaders who create lasting value. Provide a recent example where you have demonstrated leadership and created value. What challenges did you face and what did you learn? (450 words)
"Kellogg's purpose is to educate, equip and inspire brave leaders who create lasting value."
To unpack the opening statement: What the question is asserting here is that walking through Kellogg's door means that you're not only going to receive a world-class MBA, but you're also expected to selflessly add value by engaging in the classroom, the greater community and, ultimately, the world as a Kellogg alum. How will you drive the type of MBA experience that leaves your classmates wishing they had more time with you? The MBA experience is only as unique as the collective contribution of the class, and this means that Kellogg wants to understand your capacity to bring others along and participate in this collective experience during school and beyond.
"Provide a recent example where you have demonstrated leadership and created value."
This part is directed at your specific leadership experience. Kellogg is trying to get a sense of who you are as a leader, and how you've shaped the organizations and communities in which you're involved. The words to pay attention to are "created lasting value." (This notion is so important 'creating value' is mentioned twice in the same prompt.) This is your opportunity to tell a story.  Think through — why must you tell this story?  How is the world, your company or community better off from contributions you have made? What leadership experiences can you share that reveal you've succeeded in elevating people, places and/or circumstances because of your conscious participation? What story will illuminate the significance of this shift, showcasing the situation before you came in, while you were there and after you've left? How have you created sustainable impact, not just made contributions that resulted in relatively short-term gains.
"What challenges did you face and what did you learn?"
This is both the substance and resolution of your story. Who are the characters of your story? What setting are you in? What are the stakes of you failing in your leadership challenge? How did you grow through the challenge? Don't just share what you learned and stop there; essays that nail this question will also demonstrate how what you learned will translate to your unique contributions during your MBA and beyond.
ESSAY 2 : Values are what guide you in your life and work. What values are important to you and how have they influenced you? (450 words)
"Values are what guide you in your life and work."
Your values aren't a laundry list of adjectives, they're emblematic of the beliefs that guide your decisions, actions and engagement in the things that matter most to you. Similar to Stanford GSB's iconic 'what matters most to you and why' essay , Kellogg is looking to know what it is it that inspires, drives, and motivates you. Candidates who do the thoughtful introspection required to write with authenticity and substance will deliver a valuable view into who they are as a person, not just the inner workings of a dazzling intellect. Your values inherently extend beyond yourself, into your relationships with people and the places where you imagine making a positive impact.
"What values are important to you and how have they influenced you?"
This is an opportunity to tell a story that's personal, vulnerable, and honest. You might lead with one specific value and the emblematic story that helps connect the dots between what has shaped you and who you've become. As you look back, who were the people and what were the seminal moments and interactions that have forged you into an ever-wiser human being? Has anything deeply affected you, prompting you to rethink the path you'd charted for yourself? This can be anything from the loss of a family member to a horrible mistake or a failure that illuminated what's most essential for you.
Another tact is to lead with an origin story, the background of your childhood, or the environment that shaped you. Then, how have those forces and experiences informed the person you are today and your aspirations for the future? The way to really nail this essay question is to coherently connect past, present and future. How will your values and perspectives influence the type of experience you create for your future Kellogg classmates? For the win: how will this accumulated wisdom inform the type of leader you wish to become in the longer term?
View our  Kellogg & Chicago Booth Admissions Masterclass , an hour-long strategy session with essential advice and insight from Fortuna's former Kellogg & Booth gatekeepers. View other MBA Essay Masterclasses in our series on Fortuna's YouTube channel. 
Decoding the Kellogg MBA Video Essays
Lastly, Kellogg asks each applicant to complete a video essay component after submitting the application, and its new third question is a doozy. View our related blog for advice on how to tackle the Kellogg MBA Video Essays , including tips for performing well on camera.
Let's Get You In.
Fortuna Admissions is a dream team of former MBA Admissions Directors and Officers from 18 of the top 20 business schools, including Kellogg. With our unparalleled collective expertise, we are able to coach you to develop a clear vision of your goals for business school and beyond. We work closely with you throughout the application process and provide expert guidance at every stage to maximize your chances of admission to a top school.
Our free consultations are consistently rated as the best in the industry. To learn more about Fortuna and assess your chances of admission to Wharton and other top programs, request a free consultation .
Want More Advice?
Check out our team's latest articles, videos, and analysis related to how to get into Kellogg:
Kellogg MBA Video Essays & How to Tackle Them
Kellogg MBA Interview: What You Need To Know + 7 Tips on How to Prepare
M7 Admissions Masterclass: Kellogg & Chicago Booth
Business School Profile on Kellogg
Request the Kellogg Insider Tips Report
Updated July 14,, 2022
Julia Brady is an Expert Coach at MBA admissions coaching firm   Fortuna Admissions   and formerly served as  Managing Director at Kellogg & Former Senior Associate Dean, UChicago . For a candid assessment of your chances of admission success at a top MBA program, sign up for a   free consultation.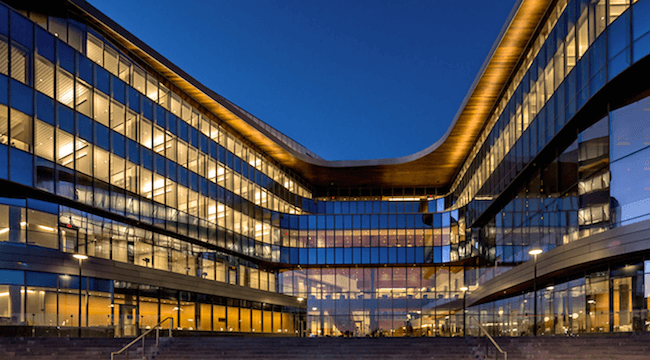 You May Also Be Interested In:
Advice for the wharton 2022-2023 tbd prompt + 5 tips for your pitch, chicago booth mba interview: what to expect & how to prepare, 5 strategies for mba admissions success, sign up for a free consultation.
First Name:

Sign up for our free bi-weekly e-newsletter and stay on top of the latest news.
First Name *
Last Name *
Kellogg MBA Sample Essays
Kellogg mba application essay for 2019-20.
Essay 1: Kellogg's purpose is to educate, equip and inspire brave leaders who create lasting value. Provide a recent example where you have demonstrated leadership and created value. What challenges did you face and what did you learn? (450 words)
Essay 2: Values are what guide you in your life and work. What values are important to you and how have they influenced you? (450 words)
Reapplicants: Since your previous application, what steps have you taken to strengthen your candidacy? (250 words)
Kellogg MBA Winning Sample Essay – 1
Kellogg MBA Essay 1: Kellogg's purpose is to educate, equip & inspire brave leaders who create lasting value. Provide a recent example where you have demonstrated leadership and created value. What challenges did you face and what did you learn? (approximately 450 words)
If I were to pick a quote to personify myself it would be "If your actions inspire others to dream more, learn more, do more, and become more, you are a leader." by Quincy Adams.
I was raised in a traditional South Indian family that believed women are to be married young, bear children and live forever taking care of them.  While this is an ideal way of life for some, it wasn't for me. 
In the year 2014, a year after our marriage, my husband vocalized his intent to take a break from his career and pursue medical residency and if I would be willing to support him. As a young independent individual, I was more than happy to support my husband, and we decided that we were in it together as a team. However, our parents were opposed to this idea as they are very traditional. They argued that my husband should find steady work, and I should be staying home taking care of the family. Nevertheless, during this period, I stepped up to handle a career at Ogilvy & Mather as a software developer where I partnered with a team to incubate a new initiative and in parallel, I also made sure the home and parents were taken care of. At the end of the 4 years, after a lot of ups and downs, my husband completed his exams and residency. He secured a medical director job at a top pharmaceutical company.
Once my husband completed his exams, I took another step that our parents did not agree with by taking the entrepreneurial route and to build a publishing platform. With the help of three other founders, We co-founded a content creation platform called "Medium Theory" which was a next-gen destination that focused on women. The platform published content on careers, technology, news, politics, mental health and entertainment for women. We bootstrapped the platform with six team members where I was a product manager that was responsible for defining the roadmap and initiatives we pursued. We successfully grew the platform to more than 500 unique monthly users and were working with recognized brands and freelance content creators which was a successful start to my dreams. 
These are the two instances where I exemplify Quincy's quote but for myself.  In both these examples, I did not lead big teams but these are big situations that have pushed me to challenge my own status quo. Going against your family is never easy but I learned to use that criticism to power through and succeed. I refused to be bound by archaic roles and dared to dream more, do more and become more.
Kellogg MBA Essay 2: Values are what guide you in life and work. What values are important to you and how have they influenced you? (approximately 450 words) 
For me, being able to deeply touch and impact another life in a positive way is the most profound satisfaction. One of my principles in life is to make a positive impact in this world in my lifetime.
I have been in a lot of circumstances where I was underestimated and was given a secondary consolation position just because I was a woman. Education has empowered me to think, take action, control the situation and eventually break the barriers of my surroundings. Having broken my own barriers and knowing that there are many other women and children in similar situations inspired me to help empower them.
I am an active member of "pledge 1%" and for the past three years, I have been volunteering and mentor for 'girls who code' where I teach high school students about programming in the NJ/NY area. I also dedicate my time to provide mentorship and career guidance for students entering their first jobs after graduation. I have mentored seven students to date that have grown into their respective careers and working with three other students that are graduating in 2020.
Another value that deeply resonates with me is being persistent for what I care about and what I want to achieve. Over the years, I have developed this innate quality to go towards a goal with whatever it takes to make it happen. The very first instance when I learned about this innate persistence of mine was during high school. I was not great at academics and outside of that the one thing that I really enjoyed was volleyball and I became so deeply passionate about it that I spent sixteen hours a day training and learning the skill. Still, I failed the first two selection trials for my school team but the passion for the sport did not let me down. I worked on figuring out my shortcomings with my coach and focused on building chemistry with other players to work together as a team and succeed. To improve, I increased playing with the team and not just by myself. I also took up throw-ball and badminton to understand and learn team strategy. I eventually ended up playing for my school at the state and national level during the next consecutive years.
Through all my highs and lows in playing as a team I learned how important being passionate is and if you want to achieve something, you have to figure out if you really care about it and if you are ready to give it your heart and soul.
Client Testimonial
You May Also Like
Kellogg Application Tips
Kellogg Interview Tips
Login with your site account.
For security, use of Google's reCAPTCHA service is required which is subject to the Google Privacy Policy and Terms of Use .
I agree to these terms .
Remember Me
Not a member yet? Register now
Register a new account
I accept the Terms of Service
Are you a member? Login now
This is a demo store for testing purposes — no orders shall be fulfilled. Dismiss
Top MBA Programs
Admissions Essays
Kellogg MBA Essays: Tips for 2022-2023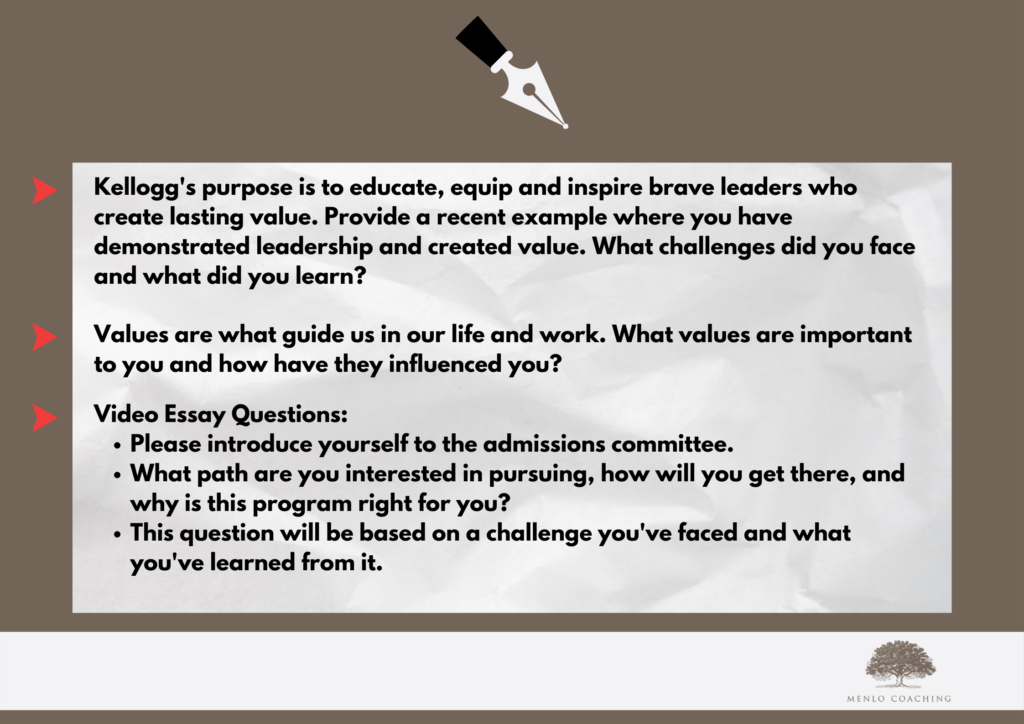 This year's MBA application prompts have been released, so it's time to start brainstorming what your topics will be. Wondering where to start, what to write? No worries, we have all the tips you need to get a nice start on writing a quality essay for the Kellogg School of Management.
At Menlo Coaching, we noticed that most MBA essays will fall into one of a number of categories: personal essays, career goals essays, and behavioral essays etc. Read ahead for our expert guide on approaching these essays for Northwestern Kellogg.
The Behavioral Essay
Kellogg's purpose is to educate, equip and inspire brave leaders who create lasting value. Provide a recent example where you have demonstrated leadership and created value. What challenges did you face and what did you learn? (text box, 450 words)
The Personal Statement Essay
Values are what guide us in our life and work. What values are important to you and how have they influenced you? (text box, 450 words)
Optional Video Essay
Introduce yourself to the admissions committee.
What path are you interested in pursuing, how will you get there, and why is this program right for you?
This question will be based on a challenge you've faced and what you've learned from it.
Applying to Northwestern Kellogg
Student life at Kellogg is very active in the surrounding Evanston area, and the school frequently participates in philanthropic events, such as the Charity Auction Ball held in the winter, for example. Through the story you relate in your essay, the admissions council is looking to see if you reflect the same values that the school does. Kellogg is looking for students who are ready to be fully immersed in the programs, eager for group study spaces, and excited to collaborate with their fellow students. The best way to represent that you possess those qualities is through the type of essay you choose to write.
Like we touched on earlier, schools are looking for the right fit for their campus community, just as you are searching for the school that aligns best with your goals. In the personal essay, this is your chance to show Kellogg the values that drive you both as a person and as a student. These values tell the admissions council what you prioritize, the moral code you live by, and, most importantly, who you are as a person.
Kellogg is looking for applicants who are willing to be vulnerable. Doing this allows you to more fully understand the concepts you are learning, especially when the lessons deal with situations in your real life. Being vulnerable also enables students to relate to one another, thus creating a comfortable, encouraging learning environment.
In these essays, you can talk about almost anything; typically, applicants will write about relationships in their lives, or times when there was a hardship they had to overcome. Be warned, though: there are some topics to avoid, and we have outlined a few things to watch out for in this article .
To make it simple: the behavioral essay is meant to show the Kellogg admissions team that you have developed some sort of leadership skills, what your values are as a leader, and how you are going to most benefit from their development programs.
The admissions committee is looking for applicants that are self-reflective. Whether it's through a setback you've experienced, or how you dealt with situations that have gone awry, the school is looking for students who are resilient and able to learn from their mistakes.
Do not overexaggerate (or underexaggerate!) the situations you decide to write about. Be honest about what happened; Kellogg is looking for genuine people to join their campus community, and they are less likely to admit an applicant who has overinflated their prior experiences.
Last but not least, make sure to describe what you learned and how you implemented this in a subsequent situation. This is an expected element of the behavioral essay, even if it's not directly written in the prompt. Kellogg utilizes case studies and experiential activities to help leaders realize their full potential, and they want to see that you have that ability already within you. Prompts that deal with these topics can be daunting, especially when they require you to write about a weakness you have or a failure you've experienced.
The Optional Video Essay
Northwestern Kellogg also invites applicants to record an optional video essay, after submitting their application.
When it comes to video essays specifically, we have some advice:
Practice—but don't memorize: it's always clear if someone has memorized what they intend to say in a video essay verbatim, and this can make your content seem staged and inauthentic. If you find that you're repeating the same speech over and over again, change the first sentence. You'll be surprised at how this will throw you off!
Make sure that your setting is appropriate: you want to make sure that your lighting is good and that there are no empty tequila bottles in the background.
Speak slowly and clearly: clear diction can make a big difference when it comes to reviewing your video essay.
If you are interested to know more about the use of video essays in the admissions process at Northwestern Kellog, you can head to our page on Kellogg admissions basics .
Writing strong, coherent, genuine stories is an essential part of your MBA application. These essays are meant to help you stand out among many other applicants, so it is worth your time to do the work and write about situations unique to your life and that you truly learned from. Visit our process page to understand how Menlo Coaching can help you with your MBA essays for the Kellogg School of Management.
Related Articles
Northwestern Kellogg MBA Program Overview
MBA Essay Tips From 3 Top Admissions Consultants
How to Get Into MBA Programs at Top Business Schools
How to Answer Kellogg MBA Leadership Essay
Essay 1: kellogg's purpose is to educate, equip & inspire brave leaders who create lasting value. provide a recent example where you have demonstrated leadership and created value.  what challenges did you face, and what did you learn (450 words).
Leadership might have become a clichéd essay topic, but not for Kellogg. Even their core curriculum has a mandatory course in Leadership (Leadership in Organizations). Since leadership has several contexts: personal responsibility, overcoming a personal setback, domain expertise, overcoming a team setback, motivating the team, and leading the team towards a goal, pick an experience where you worked with more than one person.
Don't worry if you don't have such experience in your work. The admission team also accepts examples of leadership outside of work.
The only time guideline that you must keep in mind while mentioning Leadership Experience is Professional > College> Pre-College
The admission team highlights the preference by changing the prompt to include 'a recent example' this year.
Titles are Not Everything
Even if you were the President of a charitable organization or led a team in your company, the admission team wants to see how you articulate leadership.
Business Schools have a tough time figuring out the leadership potential in an applicant just by looking at GMAT, GPA, or even titles mentioned in the resume.
Here are Eight Examples of Leadership that you can use in the Kellogg MBA Leadership Essay
1) Handling Constraints
Leadership roles come with constraints - small budget, limited talent, lack of motivation, lack of trust in your leadership (your first project as a leader), or a culture that believes in the status quo.
How you navigate the constraints with a clear strategy will highlight your leadership skills.
Focusing on goals despite constraints has been written to death, but a different way to write about goals is to differentiate between survival and growth goals. In any project, there are Minimum viable performance indicators – the minimum number of sales, minimum acceptable feature list, the minimum number of marketing channels to propagate your brand message, or the fewest number of prospects you approach before a sale. Whatever job function you might have led, communicating survival goals is critical to motivating the team.
We, as individuals, are easily distracted. When we are stressed, the tendency to seek distraction is at its highest. This is the time when we need a leader to guide us towards one unifying goal.
Explain how you guided your team towards that 'one' goal. If you are writing about budget constraints, demonstrate how you asked the team to focus on that 'one feature' that allowed a sign-off for the first phase of the project.
Sample Essay: Demonstrated Leadership, the challenges you faced and what you learned (Non-Profit) (441 Words)
2) Handling Dynamic Goals
If you have worked in the service industry, meeting the demands of an overbearing client might have been wrongly equated as "the Customer is always right." Many Businesses accommodate outrageous demands, which means that as a team leader, you don't have much of a choice. Accepting new requirements involve changing your plan dynamically and, in some cases, during the very last week of the project.
Motivating a team that does not believe in randomly changing the scope of the project has to be one of the toughest jobs for a leader. How do you motivate a team in such scenarios? If you were open about the reasons for the change in goals, explain how the conversation worked. Either the client was unaware of the project complexities, or there were no clear change management processes.
In any case, openness about the problem and the corrective measures you have taken (setting up rules for accepting changes/accommodating time for unplanned goals) will push the team to pursue the unexpected goals.
Sample Essay: Demonstrated Leadership, the challenges you faced and what you learned (Marketing) (425 Words)
3) Accountability beyond Responsibility
Accountability is often associated with fear – the fear of getting fired, fear of losing your position when revenue targets are not met, and the fear of innovation. Teams are not empowered when innovation that leads to missed goals is met with punishments? For leaders, accountability is about owning the output of the team. This means that, as a leader, you are responsible for defining roles, assigning tasks, motivating each team member to own the task, and a general sense that you are responsible for the team – both their strengths and weaknesses. The team will follow through when you give them complete autonomy and empower them to find the solution within the target deadline.  
Accountability is about continuous improvement. It comes from a culture where feedback is accepted without prejudice or judgment. Teams accept weaknesses when they are honest. That can happen if the leader is not judgmental but encourages the philosophy that everybody needs time to master their skills.
An emotional reaction that clouds the team's problem-solving skills will not solve the complexities of the project, but an environment that encourages open debate, collaboration, and peer-to-peer learning will certainly do.
Leaders create such an environment.
Sample Essay: Demonstrated Leadership, the challenges you faced and what you learned (Technology) (450 Words)
4) Motivating the team After Failure
The morale of a team affects productivity and collaboration. Keeping the motivation of the team high is not a task reserved for setbacks. Even after the team meets a seemingly impossible milestone, leaders have a way of keeping the hunger alive.
From a leadership personality point of view, motivating the team after failure requires higher emotional intelligence and understanding that dominant individuals influence the psyche of the team. Influencing the pack leaders within the team require strategies that are tailor-made for that type of personality.
Facing failure has been discussed with two approaches – be stoic or be empathetic.
A stoic leader will not be surprised by successes or failures. Successes are stepping stones to a greater legacy, and failures are stepping stones to greater challenges. The problem with stoic leaders is that the high that teams experience when they meet a milestone will be missing, but at the same time, the lows that they expect to feel when the goals are not reached would also not impact the team. A sense of duty/professionalism is driving the team towards action.
An empathetic leader shifts the focus to recent success and looks for life lessons from the failure.  
An ideal leader is a mix of two – empathetic enough not to be critical/negative about the team and stoic enough to openly discuss the problems they overlooked. By maintaining the balance, failure becomes another event and not feedback on the team's character.
Sample Essay: Demonstrated Leadership, the challenges you faced and what you learned (Product Manager) (437 Words)
5) Challenging Status Quo
Only a certain type of personality has the courage, communication, and persuasion skills to challenge the status quo. It would be in how the organization approached a problem – the processes, build teams – degree/experience/school preferences, communicate with stakeholders – frequency/depth, or integrate technology – automation/management.
The biggest hurdle in challenging a status quo is that they have been ingrained into the culture of the organization. We hate changes unless it is forced upon us through changing personal, organizational, or market dynamics. This is especially true for those entities that have achieved relative success. Why would you tinker with something that is working?
Kodak waited too long to move from films to digital. The state-of-the-art film development processes were too sacred for them to be disbanded. Even the acquisition of Ofoto in 2001 was to print beautiful films and not to move the entire business to digital. Kodak was a pioneer in Digital Cameras, with the first prototype developed in 1975. The new business model of digital sharing was too far out in the future for the management to take it seriously. The advent of social media and smartphones made films obsolete in one sweep. Sometimes the status quo is what makes the company a brand. How will you challenge such an ingrained and revenue-generating ideology?
Kellogg is not asking for such a giant push in change. They want to see whether you have the vision and courage to challenge an ingrained behavior in the organization (professional, volunteering, or extracurricular).
Sample Essay: Demonstrated Leadership, the challenges you faced and what you learned (Addressing IMPLICIT Biases IN VC Community) (447 Words)
6) Consensus Building
Consensus building is defined by the hierarchy in the organization. For a top-down hierarchy,  the narrative of associates spearheading consensus-building beyond the scope of their responsibilities won't be believable. It must be from the most recent title – assuming you had reached a Senior or Managerial role (Assistant or Associate) to have the authority for consensus building.
Consensus building is more relevant in Investment Banking and Consulting roles where you would have the opportunity to interact with multiple stakeholders. It would be relevant for Technologists working on the project with functional and subject matter experts. Sometimes the design or strategic choices require persuading multiple experts. Such examples are ideal for the Consensus
Building narrative for the Kellogg MBA leadership Essay.
Sample Essay: Demonstrated Leadership, the challenges you faced and what you learned (Leadership in Digitization) (447 Words)     
7) Strategic Thinking and Planning
A strategic thinking narrative at its core is about thinking two steps ahead instead of the immediate. It would be related to saving person-hours or reducing double work, or creating a permanent system/solution that would give a unique advantage to the organization.
The thinking, planning, and implementation could be part of the product, service offering, or designs that increase customer loyalty. The contexts are many.
For a Management Consultant, it would be an awareness of the project pipeline. A performance metric or insight might determine closing the deal. With an awareness of the long-term IMPACT and the current goal, the applicant can articulate the stakes of the project. By going to the specifics of the finding, they can also reveal how the client was sold on the second project.
For an IB professional, strategic thinking cannot be articulated from a client perspective. They must be related to organizational change. The most commonly cited examples are related to building pricing and evaluation models that became a template for the firm. The leadership example quoted in the Kellogg essay should be validated by the supervisor.
Download F1GMAT's Kellogg MBA Essay Guide for Sample Essays (11 – 6 about Leadership and 5 on Values) plus 300+ pages of Essay Writing, Editing and Storytelling tips that you can use for other top schools
List of F1GMAT's Sample Essays
MBA Admissions Tips
Essay Topic Analysis
Interview Tips
Recommendation Forms
Admissions Consulting by Stacy Blackman Consulting
Test Prep Services by Stacy Blackman Consulting
Financial Aid & Scholarships
Financial Aid & Loans with Juno
MBA Career Placement Outcomes
View Overview
Bain & Company
Boston Consulting Group
Goldman Sachs
JPMorgan Chase & Co.
McKinsey & Co.
Investment Banking
Other Industries
Admissions Director Q&A
MBA Admissions Brief
Real Numbers of MBA Admissions
Real Humans: Admissions Officers
Real Humans: Alumni
Real Humans: MBA Students
Fridays From the Frontline
Stanford GSB MBA Interview Questions & Report: Round 2 / Alumna / Zoom
Interviewer was friendly.
Interview Report Round-Up: CBS, LBS and UNC Kenan-Flagler
Amid Round 2 interview season, we're taking a closer look at some recent interview reports from current applicants to Columbia Business School, London Business School and UNC Kenan-Flagler as shared in our Interview Archive.
LBS MBA Interview Questions & Report: Round 2 / Alum / Google Meet
The interview was very casual and conversational.
The internet's leading source for first-person MBA admissions interview reports, offering applicants unparalleled insight into what to expect and how to prepare.
Babson / Olin
Berkeley / Haas
Cambridge / Judge
U. Chicago Booth
Carnegie Mellon / Tepper
Cornell / Johnson
Dartmouth / Tuck
Duke / Fuqua
Emory / Goizueta
Georgetown / McDonough
Harvard Business School
IE Business School
IESE Business School
Indian School of Business
Indiana / Kelley
Johns Hopkins / Carey
London Business School
Michigan / Ross
MIT / Sloan
Northwestern / Kellogg
Notre Dame / Mendoza
NYU / Stern
Ohio State / Fisher
Oxford / Saïd
Rice / Jones
Rochester / Simon
Stanford GSB
Toronto / Rotman
UCLA Anderson
UNC Kenan-Flagler
UPenn / Wharton
USC / Marshall
UT Austin / McCombs
UVA / Darden
Vanderbilt / Owen
Washington / Foster
Washington U. / Olin
Clear Admit LiveWire
Clear admit decisionwire, clear admit applywire, clear admit rankingswire.
Calling All Admits: Share Your Journey on Clear Admit's MBA DecisionWire
We'd like to offer hearty congratulations to all who gained admission to their top choices and encourage you to share which business school you plan to attend in 2022. MBA DecisionWire was designed
Let's Discuss: MBA Admissions and Coronavirus
As the coronavirus / COVID-19 sweeps the globe, MBA applicants are asking some probing questions.  We have already touched on how the virus has impacted testing, recruiting, and fairs, and we have al
Clear Admit MBA Admissions Podcast
The Best Business Schools for Consulting
The Best Business Schools for Entrepreneurship
The Best Business Schools for Finance
The Best Business Schools for Healthcare
The Best Business Schools for Marketing
The Best Business Schools for Social Impact
The Best Business Schools for Technology
U.S. News MBA Ranking
Bloomberg BusinessWeek Ranking
The Economist Ranking
Financial Times MBA Ranking
Forbes Ranking
Top Deferred Enrollment MBA Programs
In-depth, independent profiles of every leading business school. Get the latest insider tips, news, deadlines, for your target schools.
All Schools
ASU / W.P. Carey
Boston College / Carroll
ESMT Berlin
Georgia / Terry
Manchester / AMBS
Minnesota / Carlson
UCI / Merage
Lauder Institute
Upcoming Events
Anderson School of Management
Chicago Booth School of Business
Columbia Business School
Darden School of Business
Fuqua School of Business
Haas School of Business
Kellogg School of Management
Kenan-Flagler Business School
McCombs School of Business
McDonough School of Business
MIT Sloan School of Management
NYU Stern School of Business
Ross School of Business
S.C. Johnson Graduate School of Management
Stanford Graduate School of Business
The Wharton School
Tuck School of Business
Yale School of Management
Financing the MBA
Recommendation Guide
Waitlist Guide
Juno Student Loan Guide
Reapplicant Guide
Résumé Guide
Becoming a Clear Admit: The Definitive Guide to MBA Admissions
Clear Admit+ Monthly Plan
Clear Admit+ Annual Plan
Home » MBA Admissions: Essay Topic Analyses 2022-2023 » Kellogg MBA Essay Questions & Analysis 2022-2023
Kellogg MBA Essay Questions & Analysis 2022-2023
The following essay topic analysis examines the Northwestern University Kellogg School of Management's (Kellogg) MBA admissions essays. The Kellogg MBA essay questions are for the 2022-2023 admissions season . You can also review essay topic analyses for other leading MBA programs as well as general Essay Tips  to further aid you in developing your admissions essays.
Northwestern / Kellogg MBA Essay Questions & Analysis 2022-2023
Let's take a closer look at each of the Kellogg MBA essay questions for 2022-2023.
Kellogg MBA Essay 1
Kellogg's purpose is to educate, equip & inspire brave leaders who create lasting value. Provide a recent example where you have demonstrated leadership and created value. What challenges did you face, and what did you learn? (450 words) This Kellogg MBA essay question asks the candidate to recount a leadership experience in which they had a substantial impact, and which also involved overcoming challenges and learning something that will continue to serve them in future situations. The word "brave" also stands out, likely a hint that Kellogg welcomes applicants who can demonstrate that they are willing to take calculated risks and look beyond how things have always been done in service of the larger mission or goal. You'll want to choose leadership examples that showcase not only your ability to rally others around you and guide them toward an objective, but also your ability to do so in an innovative way.
Regarding the sorts of recent examples that one might cover, the wording of this Kellogg MBA essay question is technically wide open to personal and professional experiences. Rather than gauging the significance of an experience solely in dollar amounts or percentages, we encourage applicants to attend to the follow up question about the challenges faced and lessons learned. Whether the challenge was logistical (like stretching yourself to coordinate across internal teams while managing a client's expectations) or interpersonal (such as developing a good working relationship with an adversarial colleague), effective responses will highlight a transferable skill that was formed or strengthened during this process. Of course, the end result must be lasting and positive.
With respect to structure, we recommend a basic STAR approach for this response. Begin by describing the  situation , the players, and stakeholders involved before moving into the  task : what you needed to accomplish in your leadership goal. You should also lay the groundwork for the challenges you encountered, identifying the factors or relationships you would need to navigate to be successful. You should then move into the  action , providing a chronological account of how you moved through the project or process. It would likely make narrative sense to introduce the challenges and how you overcame them as part of this narrative rather than addressing this in a separate section.
Finally, you should comment on the  result  — the outcome of your leadership efforts and the resolution of the story. Given the focus on "lasting value," this will likely involve a comment on a positive impact and happy clients, customers, or stakeholders. The response should then conclude with a reflection on the lessons you learned, and perhaps a comment on how they have served you since and/or how they position you to add real value to the Kellogg community.
Kellogg MBA Essay 2
Values are what guide you in your life and work. What values are important to you, and how have they influenced you? This second Kellogg MBA essay question makes another appearance in the Kellogg application. This question reflects Kellogg's interest in identifying students who are in a position to contribute meaningfully to the school's community. Candidates will be well served by some deep reflection on this topic, with the ultimate goal of offering insight into how they have enacted—and will continue to enact—their defining values.
If you are struggling to determine your defining values, you may try to 'work backwards' when crafting this essay via a simple exercise.
If you find yourself struggling with how to answer this question, try this simple exercise:
Write down the 15 to 20 most important events, accomplishments, interests, or experiences in your life. Include the good, the bad, the astounding, the ugly, etc.
Look at the list you have generated and try to determine the values that unify the important events, interests, and ideas in your life.
Select a small number of diverse items from the list that best support a given value and use them to define your approach and kick off the drafting process for the essay.
In short, since the purpose of this Kellogg MBA essay question is to let the admissions team get to know you better, you might start with some notes about who you are and all that you have experienced and accomplished, and then work backwards to find the prevalent values. Keep in mind that your direct 'answer' to the question here is NOT what is going to make you stand out (it may even be somewhat pedestrian). Rather, it is the series of anecdotes and supporting evidence you provide in support of your values that will help you convey your unique candidacy to the admissions team. This exercise of working backwards allows you to not only distill the values that really resonate with you, but can also help you find specific examples and anecdotes that will help you show your values in action.
The adcom wants to know how your values will make you an asset to the Kellogg community. Therefore, it would make sense to wrap this essay up with connections to Kellogg's offerings. Consider specific classes, programs, potential collaborations with other parts of the school, clubs, conferences, or other offerings that your involvement would enhance. Learning about the school's curriculum, special programs and extracurricular activities–whether through a visit to campus or conversations with alumni–will help you craft a response that really stands out.
Re-applicant Essay
Since your previous application, what steps have you taken to strengthen your candidacy? (250 word limit) The framing of this Kellogg MBA essay question suggests that the adcom is more interested in proactive steps toward material improvement of one's candidacy, as opposed to a reflective discussion of personal growth (in fairness, the growth angle is well covered in the school's required essays). Applicants should therefore focus on the specific ways they've worked to strengthen their candidacies over the past year (e.g. assuming more responsibility at work, attending conferences in line with your long-term professional goals, retaking the GMAT, or bolstering community involvement), and the reasons that they believe themselves to be a better applicant to Kellogg this time around.
Additional Information
If needed, use this section to briefly describe any extenuating circumstances (e.g. unexplained gaps in work experience, choice of recommenders, inconsistent or questionable academic performance, etc.). (280 words)
The wording of  this prompt  signals that comments in this section should be limited to explaining potential liabilities or inconsistencies in one's application. While applicants are free to write as much as they like here, we recommend a straightforward approach that uses as few words — and as little of the reader's scarce time — as possible. Applicants who chose to respond to this essay should adopt a humble tone, acknowledge the issue without making excuses, and gently suggest other aspects of his or her candidacy that may help to compensate for this weakness.
Clear Admit Resources
Thanks for reading our analysis of this year's Kellogg MBA essay topics! As you work on your Northwestern MBA essays and application, we encourage you to consider all of Clear Admit's offerings:
Northwestern / Kellogg School of Management Profile  on the Clear Admit website: up-to-date advice and admissions information
Clear Admit Northwestern Kellogg Interview Guide : learn what to expect and get ready to ace your interview with strategic advice and frequently-asked interview questions!
Clear Admit LiveWire : admissions updates submitted in real time by applicants to Kellogg
Clear Admit DecisionWire : school selections in real-time by admits to Kellogg
MBA ApplyWire
Research tips
MBA Program Overviews
In-Depth Profiles
MBA Program News
Planning tips
School Guides
Get Expert Input
Resume Guide
Recommenders
Application tips
Individualized Feedback
Interview Reports
Interview Guides
Decision tips
Financial aid
MBA News by Metro
Join the Clear Admit community for free and conduct unlimited searches of MBA LiveWire, MBA DecisionWire, MBA ApplyWire and the Interview Archive. Register now and you'll also get 10% off your entire first order.
Click here to register!
Already have an account? Click here to login .
Please enter your Username and Password
Don't have an account? Register for free
Go deeper into admissions strategy with our NEW product Clear Admit +. Subscribe for only $44.99 annually until Aug 20 and get access to hours of video lessons (Admissions Academy), extensive historical data on admissions outcomes (Data Dashboard), private webinars, and our library of digital publications. Learn more about Clear Admit+, subjects that are covered and watch our FREE episode sample in FAQ.
Northwestern Kellogg School of Management MBA Essay 1
Northwestern kellogg.
Kellogg's purpose is to educate, equip & inspire brave leaders who create lasting value. Tell us about a time you have demonstrated leadership and created lasting value. What challenges did you face, and what did you learn? (450 words)
Tricky one. Created lasting value? First of all, that's some serious sh*t. Second, how would you know if you actually created lasting value? It's one thing to think that that's the case. It's another thing for it to be true, persistently. First thing's first, we need to identify our story before anything else…
Creating lasting value implies bringing something new to the table. You changed a company's algorithm for hiring: previously they'd focused on X, you inspired them instead to focus on Y. Or, you pursued a growth opportunity no one had ever considered before. It worked, and now it's a stable and NEW source of revenue. There are a million versions. Whatever it is you did … it can't have been in the job description. It can't have been something that was expected of you. It has to be something YOU brought to the table in a somehow surprising way. Think of your best few examples of that, a good starting point.
Now, let's talk about how you LED the thing. This particular leadership example requires proactively doing something that otherwise wouldn't have happened. What were the stakes? What stood in your way? Why was it difficult? What were your personal risks? What propelled your forward in SPITE of those challenges? What were you hoping to achieve? Take us through your actions, bringing us into your thought process along the way. Let's see how your gears work.
Finally, what did you learn along the way? Did everything work out as expected? Congrats, you didn't learn anything. There must have been twists. An instance when you were WRONG. An instance when you made a bad call. An instance when a certain challenge was HARDER than you expected. An aspect of yourself that you had rated too highly, or not highly enough. Something that bumped along the way. Take us through the "before" and "after" here. Somewhere inside that delta of where you landed AFTER this experience should have POSITIVE implications for your NEXT leadership adventure. If you have an example, even better. If not, throw it into the future regardless, forecasting how you'll APPLY some of the lessons learned here.
Organization:
Part I – Setup the Situation. Explain the status quo you were hoping to disrupt. Or the boss's directive. Whatever it was that led to your stepping into a leadership role and ultimately delivering something cool and NEW to the table. Set it up by explaining what the goal was, what the challenges were, why it was important, and what you stood to gain or lose. End this section laying out what would be required for "someone" to step in and lead this thing to success. (100 words)
Part II – Explain the leadership stuff. Take us through the "what you did" piece, step by step, decision by decision. Conflict to conflict. Inner debate, weighing options, eventual decisions. All of it. Lay it all out. (125 words)
Part III – How did this create lasting value? Now comes the tricky part. Where's the evidence that this "was bigger than you," and actually fundamentally changed things? First, we need to learn of this in some verifiable way other than "you think it created value." How did you come to learn of it? Walk us through that, and then explain in plain terms what that value actually means, in the simplest of terms we can understand. (100-125 words)
Part IV – What'd Ya Learn? This is reflection time. Time to expose some of those bumps. Bad calls. Incorrect assumptions. Doesn't have to be "bad" but something that convincingly outs you as a REFLECTIVE individual. Put yourself on trial here, throw yourself under the microscope. Make a case for why the version of you at the END of this experience is better than the guy at its BEGINNING. Try to wrap your mind around that… Something shifted along the way to IMPROVE you. What was it? Take your time to identify what those things might have been, and try to articulate it all as simply and clearly as you possibly can here. (100-125 words)
Join Admissionado and start your future today.
Admissionado Essay Analysis Northwestern Kellogg School of Management MBA Essay 1