7 Steps for How to Write an Evaluation Essay (Example & Template)
In this ultimate guide, I will explain to you exactly how to write an evaluation essay.
1. What is an Evaluation Essay?
An evaluation essay should provide a critical analysis of something.
You're literally 'evaluating' the thing you're looking up.
Here's a couple of quick definitions of what we mean by 'evaluate':
Merriam-Webster defines evaluation as: "to determine the significance, worth, or condition of usually by careful appraisal and study"
Collins Dictionary says: "If you evaluate something or someone, you consider them in order to make a judgment about them, for example about how good or bad they are."
Here's some synonyms for 'evaluate':
So, we could say that an evaluation essay should carefully examine the 'thing' and provide an overall judgement of it.
Here's some common things you may be asked to write an evaluation essay on:
This is by no means an exhaustive list. Really, you can evaluate just about anything!
Get a Pdf of this article for class
Enjoy subscriber-only access to this article's pdf
2. How to write an Evaluation Essay
There are two secrets to writing a strong evaluation essay. The first is to aim for objective analysis before forming an opinion. The second is to use an evaluation criteria.
Aim to Appear Objective before giving an Evaluation Argument
Your evaluation will eventually need an argument.
The evaluation argument will show your reader what you have decided is the final value of the 'thing' you're evaluating.
But in order to convince your reader that your evaluative argument is sound, you need to do some leg work.
The aim will be to show that you have provided a balanced and fair assessment before coming to your conclusion.
In order to appear balanced you should:
Discuss both the pros and cons of the thing
Discuss both the strengths and weaknesses of the thing
Look at the thing from multiple different perspectives
Be both positive and critical. Don't make it look like you're biased towards one perspective.
In other words, give every perspective a fair hearing.
You don't want to sound like a propagandist. You want to be seen as a fair and balanced adjudicator.
Use an Evaluation Criteria
One way to appear balanced is to use an evaluation criteria.
An evaluation criteria helps to show that you have assessed the 'thing' based on an objective measure.
Here's some examples of evaluation criteria:
Strength under pressure
Longevity (ability to survive for a long time)
Ease of use
Ability to get the job done
Friendliness
Punctuality
Ability to predict my needs
Calmness under pressure
Attentiveness
A Bed and Breakfast
Breakfast options
Taste of food
Comfort of bed
Local attractions
Service from owner
Cleanliness
We can use evaluation criteria to frame out ability to conduct the analysis fairly.
This is especially true for if you have to evaluate multiple different 'things'. For example, if you're evaluating three novels, you want to be able to show that you applied the same 'test' on all three books!
This will show that you gave each 'thing' a fair chance and looked at the same elements for each.
3. How to come up with an Evaluation Argument
After you have:
Looked at both good and bad elements of the 'thing', and
Used an evaluation criteria
You'll then need to develop an evaluative argument. This argument shows your own overall perspective on the 'thing'.
Remember, you will need to show your final evaluative argument is backed by objective analysis. You need to do it in order!
Analyze first. Evaluate second.
Here's an example.
Let's say you're evaluating the quality of a meal.
You might say:
A strength of the meal was its presentation. It was well presented and looked enticing to eat.
A weakness of the meal was that it was overcooked. This decreased its flavor.
The meal was given a low rating on 'cost' because it was more expensive than the other comparative meals on the menu.
The meal was given a high rating on 'creativity'. It was a meal that involved a thoughtful and inventive mix of ingredients.
Now that you've looked at some pros and cons and measured the meal based on a few criteria points (like cost and creativity), you'll be able to come up with a final argument:
Overall, the meal was good enough for a middle-tier restaurant but would not be considered a high-class meal. There is a lot of room for improvement if the chef wants to win any local cooking awards.
Evaluative terms that you might want to use for this final evaluation argument might include:
All things considered
With all key points in mind
4. Evaluation Essay Outline (with Examples)
Okay, so now you know what to do, let's have a go at creating an outline for your evaluation essay!
Here's what I recommend:
4.1 How to Write your Introduction
In the introduction, feel free to use my 5-Step INTRO method . It'll be an introduction just like any other essay introduction .
And yes, feel free to explain what the final evaluation will be.
So, here it is laid out nice and simple.
Write one sentence for each point to make a 5-sentence introduction:
Interest: Make a statement about the 'thing' you're evaluating that you think will be of interest to the reader. Make it a catchy, engaging point that draws the reader in!
Notify: Notify the reader of any background info on the thing you're evaluating. This is your chance to show your depth of knowledge. What is a historical fact about the 'thing'?
Translate: Re-state the essay question. For an evaluative essay, you can re-state it something like: "This essay evaluates the book/ product/ article/ etc. by looking at its strengths and weaknesses and compares it against a marking criteria".
Report: Say what your final evaluation will be. For example you can say "While there are some weaknesses in this book, overall this evaluative essay will show that it helps progress knowledge about Dinosaurs."
Outline: Simply give a clear overview of what will be discussed. For example, you can say: "Firstly, the essay will evaluate the product based on an objective criteria. This criteria will include its value for money, fit for purpose and ease of use. Next, the essay will show the main strengths and weaknesses of the product. Lastly, the essay will provide a final evaluative statement about the product's overall value and worth."
If you want more depth on how to use the INTRO method, you'll need to go and check out our blog post on writing quality introductions.
4.2 Example Introduction
This example introduction is for the essay question: Write an Evaluation Essay on Facebook's Impact on Society.
"Facebook is the third most visited website in the world. It was founded in 2004 by Mark Zuckerberg in his college dorm. This essay evaluates the impact of Facebook on society and makes an objective judgement on its value. The essay will argue that Facebook has changed the world both for the better and worse. Firstly, it will give an overview of what Facebook is and its history. Then, it will examine Facebook on the criteria of: impact on social interactions, impact on the media landscape, and impact on politics."
You'll notice that each sentence in this introduction follows my 5-Step INTRO formula to create a clear, coherent 5-Step introduction.
4.3 How to Write your Body Paragraphs
The first body paragraph should give an overview of the 'thing' being evaluated.
Then, you should evaluate the pros and cons of the 'thing' being evaluated based upon the criteria you have developed for evaluating it.
Let's take a look below.
4.4 First Body Paragraph: Overview of your Subject
This first paragraph should provide objective overview of your subject's properties and history. You should not be doing any evaluating just yet.
The goal for this first paragraph is to ensure your reader knows what it is you're evaluating. Secondarily, it should show your marker that you have developed some good knowledge about it.
If you need to use more than one paragraph to give an overview of the subject, that's fine.
Similarly, if your essay word length needs to be quite long, feel free to spend several paragraphs exploring the subject's background and objective details to show off your depth of knowledge for the marker.
4.5 First Body Paragraph Example
Sticking with the essay question: Write an Evaluation Essay on Facebook's Impact on Society , this might be your paragraph:
"Facebook has been one of the most successful websites of all time. It is the website that dominated the 'Web 2.0' revolution, which was characterized by user two-way interaction with the web. Facebook allowed users to create their own personal profiles and invite their friends to follow along. Since 2004, Facebook has attracted more than one billion people to create profiles in order to share their opinions and keep in touch with their friends."
Notice here that I haven't yet made any evaluations of Facebook's merits?
This first paragraph (or, if need be, several of them) should be all about showing the reader exactly what your subject is – no more, no less.
4.6 Evaluation Paragraphs: Second, Third, Forth and Fifth Body Paragraphs
Once you're confident your reader will know what the subject that you're evaluating is, you'll need to move on to the actual evaluation.
For this step, you'll need to dig up that evaluation criteria we talked about in Point 2.
For example, let's say you're evaluating a President of the United States.
Your evaluation criteria might be:
Impact on world history
Ability to pass legislation
Popularity with voters
Morals and ethics
Ability to change lives for the better
Really, you could make up any evaluation criteria you want!
Once you've made up the evaluation criteria, you've got your evaluation paragraph ideas!
Simply turn each point in your evaluation criteria into a full paragraph.
How do you do this?
Well, start with a topic sentence.
For the criteria point 'Impact on world history' you can say something like: "Barack Obama's impact on world history is mixed."
This topic sentence will show that you'll evaluate both pros and cons of Obama's impact on world history in the paragraph.
Then, follow it up with explanations.
"While Obama campaigned to withdraw troops from Iraq and Afghanistan, he was unable to completely achieve this objective. This is an obvious negative for his impact on the world. However, as the first black man to lead the most powerful nation on earth, he will forever be remembered as a living milestone for civil rights and progress."
Keep going, turning each evaluation criteria into a full paragraph.
4.7 Evaluation Paragraph Example
Let's go back to our essay question: Write an Evaluation Essay on Facebook's Impact on Society .
I've decided to use the evaluation criteria below:
impact on social interactions;
impact on the media landscape;
impact on politics
Naturally, I'm going to write one paragraph for each point.
If you're expected to write a longer piece, you could write two paragraphs on each point (one for pros and one for cons).
Here's what my first evaluation paragraph might look like:
"Facebook has had a profound impact on social interactions. It has helped people to stay in touch with one another from long distances and after they have left school and college. This is obviously a great positive. However, it can also be seen as having a negative impact. For example, people may be less likely to interact face-to-face because they are 'hanging out' online instead. This can have negative impact on genuine one-to-one relationships."
You might notice that this paragraph has a topic sentence, explanations and examples. It follows my perfect paragraph formula which you're more than welcome to check out!
4.8 How to write your Conclusion
To conclude, you'll need to come up with one final evaluative argument.
This evaluation argument provides an overall assessment. You can start with "Overall, Facebook has been…" and continue by saying that (all things considered) he was a good or bad president!
Remember, you can only come up with an overall evaluation after you've looked at the subject's pros and cons based upon your evaluation criteria.
In the example below, I'm going to use my 5 C's conclusion paragraph method . This will make sure my conclusion covers all the things a good conclusion should cover!
Like the INTRO method, the 5 C's conclusion method should have one sentence for each point to create a 5 sentence conclusion paragraph.
The 5 C's conclusion method is:
Close the loop: Return to a statement you made in the introduction.
Conclude: Show what your final position is.
Clarify: Clarify how your final position is relevant to the Essay Question.
Concern: Explain who should be concerned by your findings.
Consequences: End by noting in one final, engaging sentence why this topic is of such importance. The 'concern' and 'consequences' sentences can be combined
4.9 Concluding Argument Example Paragraph
Here's a possible concluding argument for our essay question: Write an Evaluation Essay on Facebook's Impact on Society .
"The introduction of this essay highlighted that Facebook has had a profound impact on society. This evaluation essay has shown that this impact has been both positive and negative. Thus, it is too soon to say whether Facebook has been an overall positive or negative for society. However, people should pay close attention to this issue because it is possible that Facebook is contributing to the undermining of truth in media and positive interpersonal relationships."
Note here that I've followed the 5 C's conclusion method for my concluding evaluative argument paragraph.
5. Evaluation Essay Example Template
Below is a template you can use for your evaluation essay , based upon the advice I gave in Section 4:
6. 23+ Good Evaluation Essay Topics
Okay now that you know how to write an evaluation essay, let's look at a few examples.
For each example I'm going to give you an evaluation essay title idea, plus a list of criteria you might want to use in your evaluation essay.
6.1 Evaluation of Impact
Evaluate the impact of global warming on the great barrier reef. Recommended evaluation criteria: Level of bleaching; Impact on tourism; Economic impact; Impact on lifestyles; Impact on sealife
Evaluate the impact of the Global Financial Crisis on poverty. Recommended evaluation criteria: Impact on jobs; Impact on childhood poverty; Impact on mental health rates; Impact on economic growth; Impact on the wealthy; Global impact
Evaluate the impact of having children on your lifestyle. Recommended evaluation criteria: Impact on spare time; Impact on finances; Impact on happiness; Impact on sense of wellbeing
Evaluate the impact of the internet on the world. Recommended evaluation criteria: Impact on connectedness; Impact on dating; Impact on business integration; Impact on globalization ; Impact on media
Evaluate the impact of public transportation on cities. Recommended evaluation criteria: Impact on cost of living; Impact on congestion; Impact on quality of life; Impact on health; Impact on economy
Evaluate the impact of universal healthcare on quality of life. Recommended evaluation criteria: Impact on reducing disease rates; Impact on the poorest in society; Impact on life expectancy; Impact on happiness
Evaluate the impact of getting a college degree on a person's life. Recommended evaluation criteria: Impact on debt levels; Impact on career prospects; Impact on life perspectives; Impact on relationships
6.2 Evaluation of a Scholarly Text or Theory
Evaluate a Textbook. Recommended evaluation criteria: clarity of explanations; relevance to a course; value for money; practical advice; depth and detail; breadth of information
Evaluate a Lecture Series, Podcast or Guest Lecture. Recommended evaluation criteria: clarity of speaker; engagement of attendees; appropriateness of content; value for monet
Evaluate a journal article. Recommended evaluation criteria: length; clarity; quality of methodology; quality of literature review; relevance of findings for real life
Evaluate a Famous Scientists. Recommended evaluation criteria: contribution to scientific knowledge; impact on health and prosperity of humankind; controversies and disagreements with other scientists.
Evaluate a Theory. Recommended evaluation criteria: contribution to knowledge; reliability or accuracy; impact on the lives of ordinary people; controversies and contradictions with other theories.
6.3 Evaluation of Art and Literature
Evaluate a Novel. Recommended evaluation criteria: plot complexity; moral or social value of the message; character development; relevance to modern life
Evaluate a Play. Recommended evaluation criteria: plot complexity; quality of acting; moral or social value of the message; character development; relevance to modern life
Evaluate a Film. Recommended evaluation criteria: plot complexity; quality of acting; moral or social value of the message; character development; relevance to modern life
Evaluate an Artwork. Recommended evaluation criteria: impact on art theory; moral or social message; complexity or quality of composition
6.4 Evaluation of a Product or Service
Evaluate a Hotel or Bed and Breakfast. Recommended evaluation criteria: quality of service; flexibility of check-in and check-out times; cleanliness; location; value for money; wi-fi strength; noise levels at night; quality of meals; value for money
Evaluate a Restaurant. Recommended evaluation criteria: quality of service; menu choices; cleanliness; atmosphere; taste; value for money.
Evaluate a Car. Recommended evaluation criteria: fuel efficiency; value for money; build quality; likelihood to break down; comfort.
Evaluate a House. Recommended evaluation criteria: value for money; build quality; roominess; location; access to public transport; quality of neighbourhood
Evaluate a Doctor. Recommended evaluation criteria: Quality of service; knowledge; quality of equipment; reputation; value for money.
Evaluate a Course. Recommended evaluation criteria: value for money; practical advice; quality of teaching; quality of resources provided.
7. Concluding Advice
Evaluation essays are common in high school, college and university.
The trick for getting good marks in an evaluation essay is to show you have looked at both the pros and cons before making a final evaluation analysis statement.
You don't want to look biased.
That's why it's a good idea to use an objective evaluation criteria, and to be generous in looking at both positives and negatives of your subject.
Read Also: 39 Better Ways to Write 'In Conclusion' in an Essay
I recommend you use the evaluation template provided in this post to write your evaluation essay. However, if your teacher has given you a template, of course use theirs instead! You always want to follow your teacher's advice because they're the person who will be marking your work.
Good luck with your evaluation essay!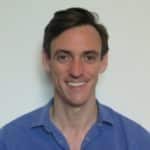 Chris Drew (PhD)
Dr. Chris Drew is the founder of the Helpful Professor. He holds a PhD in education and has published over 20 articles in scholarly journals. He is the former editor of the Journal of Learning Development in Higher Education.
Chris Drew (PhD) https://helpfulprofessor.com/author/admin/ Initiating Stage of a Relationship: 10 Examples (Knapp)
Chris Drew (PhD) https://helpfulprofessor.com/author/admin/ Signal Detection Theory: 10 Examples and Definition
Chris Drew (PhD) https://helpfulprofessor.com/author/admin/ Serial Position Effect: 10 Examples & Definition (Psychology)
Chris Drew (PhD) https://helpfulprofessor.com/author/admin/ 12 Examples of Socialism in America
Leave a Comment Cancel Reply
Your email address will not be published. Required fields are marked *
How to write an evaluation essay with examples
The first thing to be clear with about writing an evaluation essay, or any kind of writing actually, is getting to understand the main point of this type of essay. The evaluation essay is an opportunity for you to give your profound opinion about certain things.
Evaluative essay. What does it mean?
An evaluation paper is a kind of essay writing, where you deliver your argumentative point of view in certain issues using the proved facts, quotes, researches, etc. However, even though the evaluation essay should contain your point of view, all the facts and augments have to be delivered objectively and your personal opinion can only be given at the very end as a summary of everything you have written.
How to start an evaluation essay?
First things first, think of the possible topic for your essay. Keep in mind that the evaluation essay requires a special kind of topic. It has to be an issue, an event or someone`s doing that is now very much on-air or makes a strong impact on your life. For example, if you write an evaluation essay about world politics, it can be something like: «Brexit. Yes or No?».
Easy steps for writing hook evaluative essay
Another important thing about a good evaluative essay is the hook, something at the very beginning that will convince the readers to spend 30 minutes of their precious time to read your essay. In the search for example we can go once again back to the issue ob Brexit. Imagine we are talking about the evaluation essay called «Brexit. Yes or No?». The first sentence here can be something like: «Some experts claim that Brexit can turn into the world catastrophe…». It is a strong hook, which will make people wonder, why can it be so.
Choosing a Topic
It is the head of everything! It should be exited, and the fundamental criteria you must be interested in it. Moreover, it should be actual and correspond to you acknowledge in the area.
Thesis statement
We have already mentioned that the thesis has to involve real information with no fake of fiction, only something that can easily be checked. Besides, they have to be put in the right order so that one paragraph would glide to the next one without confusing the reader in any way.
Criteria for evaluation essays
What is also vital to mention here is the criteria for your evaluation essay. This means that to give the reader the right understanding of the issue, you should add a few words about the ideal way for the process to develop. Basically — how should it have happened in an ideal way?
For example, if we are talking about the advantages and disadvantages of running. Here we can say that it can have a bad impact on your knees, whereas in ideal, running should only help your body to get healthier and more athletic.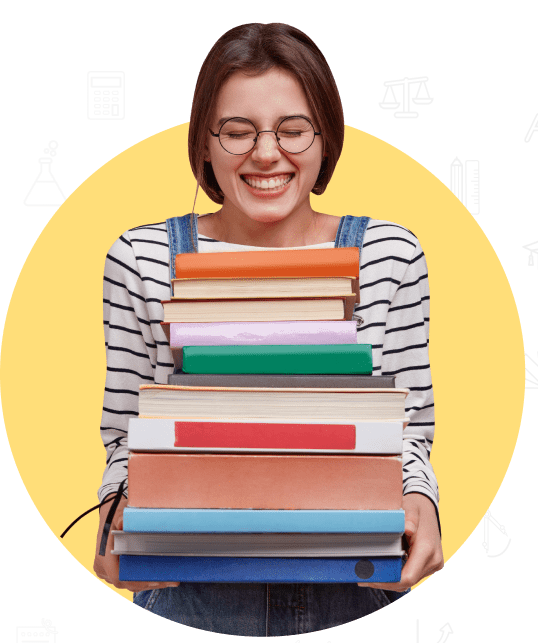 Don't have time to finish? Try to write an academic paper with us
Free revision policy for $20 FREE
Free bibliography & reference for $15 FREE
Free title page for $5 FREE
Free formatting for $10 FREE
Evaluation essay outline
As step two, we always recommend starting with the outline. No matter what kind of writing are you working at, it is always a good idea to start by creating an outline of your future essay. This is a chance for you to carefully think of what arguments and facts are going to work best for your topic and in what order should they be given so that they appear to be relevant and logical.
Introduction: the idea of your evaluation essays
Few words about the Evaluation Essay format. Whether it is APA or other, it is incredibly important to watch the structure in the evaluation essay in order not to mess both the reader`s understanding of the issue and your own. For this reason, try to give the idea of your evaluation essay in the way that it would not let anyone pass by your essay.
You are writing about the new trend of distance learning in the world`s most famous universities, your introduction could sound like: «The world`s most famous universities like Harvard and Oxford are now following the trend of the distant studying. This concept of education means that the students can study from any corner of the world by using computers and the Internet. Can this become a threat to the quality of education?»
Body: explain your thesis
Be careful with the language you are using. One of the evaluative essays`s goals is to explain some complicated things easily, so try not to use any complicated words or terms. If you cannot avoid using them, please make sure you explain their meaning in the text.
Last but not the least, always remember that your ideas have to be crystal clear to the readers, do it can be a good idea to reread, first our outline and then the entire essay, to make sure you have delivered all your ideas in the right way and the reader is not likely to have a hard time understanding them.
Conclusion
The conclusion of any type of writing is a short summary of everything you discussed in your essay, yet as we have already mentioned, the evaluation essay has to also involve your own opinion about the issue you were talking about. The best way to express it is through the conclusion.
If we are continuing to talk about the distant studying at Harvard and Oxford, we can finish the essay this way: «To summarize, the distant studying is a very convenient way of getting the education. It sounds like the dream come true when you can work, travel, stay in any corner of the world and learn with the help of the Internet without being attached to the building, that inhabits your University. However, it can make a bad influence on the quality of education the universities provide. I personally think, that the quality of education you are getting depends, mostly on you, your wish and motivation, whereas the concept of distant studying gives us an opportunity to get the education in the most prestigious universities without spending a lot of time collecting documents to get the student visa, spending money for home rental and transport, but with the precious opportunity to see the world and to gain the working experience.»
How to connect the introduction and conclusion.
Another important thing about the conclusion is to make sure it strictly correlates with the introduction. As we have shown in the examples of distance learning.
At the beginning of the essay, we say that there is a trend of distant studying, the most famous universities in the world are now beginning to provide opportunities to study online. However there are doubts about the quality of education, this kind of studying provides.
In conclusion, we briefly repeat the advantages and disadvantages of distant studying and give our personal opinion on the matter.
Get free examples of evaluation essays
Basically, every piece of news on the media can be considered as, more or less, a piece of an evaluative essay. You are told about some things that are now going on, be it the adoption of the law or the opening of the electrical vehicle exhibition. Take some time to open the newspaper or watch the news and try to analyze the way they deliver the news itself, give the comments of the experts in the field, participants, how they give the arguments from different angles both positive and negative. You will be devoted enough to take notes of that news, you are likely to get the classical outline of the evaluative essay.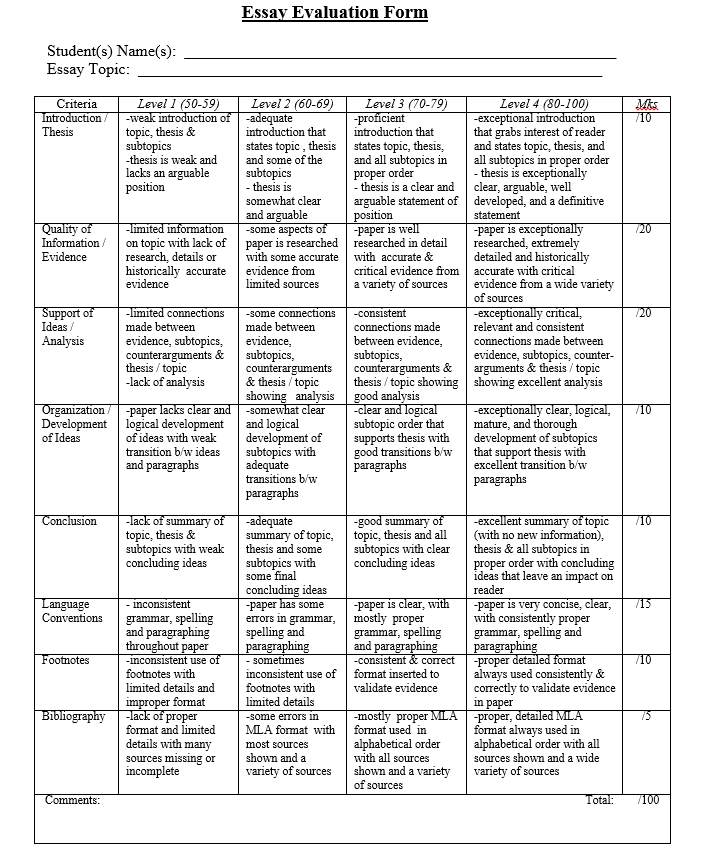 We hope you have got all your answers about how to write an evaluation essay in this article. If not, we will be happy to get feedback from you. Our hearts will be melting with joy if you check out more articles on our website assignmentpay.com .

Lana is the youngest expert in our team, yet very hardworking and experienced. She has graduated from the Massachusetts Institute of Technology and holds an M.D. in Chemical Engineering. Lana is especially interested in chemistry, biology, and medicine, so if you need a top-quality assignment in these fields, this author with 3 years of writing experience will happily complete it for you.
Please, enter your name
Please, enter your Email
No, I don't want to save money
Secrets of Writing an Excellent Evaluation Essay
05 July, 2020
14 minutes read
Author: Elizabeth Brown
Many people prefer to check reviews on the movie or book before watching or reading it. The summary information and honest point of view on the subject matter are usually included in an evaluation essay. You just need to analyze both sides of the chosen criterion through thorough research, analysis of your thesis, and examination of your own values. To write a good evaluation essay, you should forget about your feelings and create an objective overview of the topic. That way, you will reveal the truth about the real worth of the particular subject matter.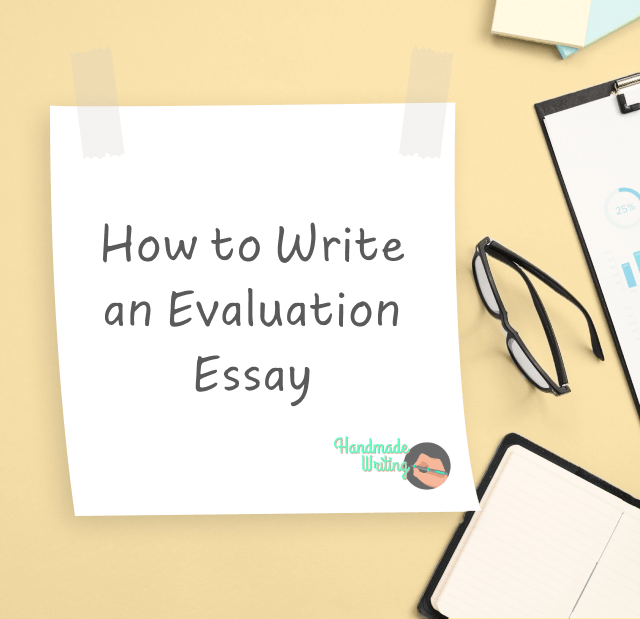 So, what is an evaluation essay? The answer to this question you will find out in this post.
What Is an Evaluation Essay?
An evaluation paper is a kind of essay in which you express your argumentative point of view on various topics. As a form of literary thinking, it is based on much more than just a quick judgment about a person, place, or object. The common standards of evaluation writing, such as clearance, objectivity, and coherence, are to be followed throughout the text. These standards help identify how well a subject meets up or falls short of the ideal. No wonder this kind of essay is widely used for scientific purposes when the comparison of two inventions or technologies is required. In an evaluation essay, all the arguments are delivered objectively, while your personal opinion is stated at the very end as a summary.
On the Internet, you can find lots of reviews with one sentence only: "This essay is fine." Does it look informative to you? Can you rely on this kind of feedback? Let's be honest, such a review can hardly provide you with a clear understanding of whether the subject is worth your attention or not. The main feature of an evaluation essay is that it contains details and evidence to support your point of view. Instead of discussing every observation, you just need to underpin your point of view with examples that will make your paper look convincing.
CJE guidelines
How to start an evaluation essay? What needs to be preconsidered? Every evaluation essay consists of three structural elements – criteria, judgement, and evidence. Let's get deeper into details.
The criteria that you choose should evaluate a person or subject through the prism of their ideal version. What can their best features be? For instance, you would expect an interesting plot and professional acting from a movie. Once you have specific benchmarks in mind, they can be used to evaluate these points.
The judgement aspect is used to estimate whether or not the benchmarks have been met. For instance, you can start a movie evaluation from judging whether it aligns with the specific benchmark. Does it offer the quality acting you expect? Does it have gaps in the plot? These are only some of the possible options to consider.
Remember that you must develop clues to advocate your judgements. For instance, if you make the judgement that the movie quality does not meet your expectations, you should be ready to provide evidence. Without eligible evidence, your evaluation essay won't look convincing.
When structuring your evaluation essay, it is crucial to address a different criterion in each paragraph. In that paragraph, you should reflect on each criterion, make the relevant judgements and provide supporting proofs.
How to Write an Evaluation Essay?
With this step-by-step guide, you will learn how to write an evaluation essay. Here are the major steps to be taken:
Choose your topic. Whatever kind of essay you are writing, you will have to take this step. Your topic can be offered by your instructor, as the case may be. But if you have to choose it yourself, you should consider a subject that you are familiar with. Thus, it will be easier for you to take an in-depth look at the subject and make a judgement on its value.
Create a thesis statement. This is an important element of your essay as it contains the general purpose of the evaluation. In the thesis, you need to reflect on the criteria being used to judge the subject matter and state its value. Your statement should look apparent and to the point. In the process of writing, you may revise it as your essay gets shaped.
Identify the criteria to be used for accessing the subject matter. Determine the benchmarks in your essay in order to make it interesting and engaging. The criteria you choose will depend on the subject of your evaluation. For instance, a movie will be judged using different points of reference than a book.
Find supporting evidence . Don't forget that an essay is not just about your opinion. You will need to find some supporting information from trustworthy sources while making each judgement. Don't think that stating the movie or book title is enough. Use some questions to find out answers that can help you collect more information. How can you evaluate the subject? What kind of readers are you focused on? Will you focus on good or bad sides of the subject?
Write a draft of your essay . All you need to do is to continue writing. As soon as you have something written on paper, you will rewrite or restructure it unless you are totally happy with the result.
Review, revise and rewrite. When a draft is completed, you will read over your work and make some changes if needed. You should be ready to rewrite your paper several times to get it just right.
Evaluation Essay Example
Here, you will find a well-written evaluation essay example that you can use for yourself:
https://academichelp.net/samples/academics/essays/evaluation/standardized-tests.html
https://www.examples.com/education/evaluation-essay-examples.html
Evaluation Essay VS Review
An evaluation essay is widely associated with a review paper. This is a common mistake many students make. Although the two types of paper have some similarities, there are more differences that set them apart. You can take a look at those differences in the table below.
Tips on Writing an Evaluation Essay from Our Experts
Following the quick tips below, you will find it easier to write an effective evaluation argument essay:
Provide the right amount of details: Make sure you explain your thoughts clearly and provide sufficient information to convince the reader in the correctness of your judgment.
Thesis sentence should reveal your actual opinion. If you want to build up the basis for your body, you can include the main reasons for your evaluation in the thesis sentence.
Know your target audience. By knowing your reader, you can adjust the plot to their specific needs. Whether you write for college students or professors, you will have to apply a bit different approach in the language choice.
Make some notes. By using a three-column note-taking method, you can organize your thoughts. The columns of criteria, evidence, and judgment will contain the relevant information which will not let you forget or mix facts.
Be opinionated . By sounding passionate in your evaluation essay, you will increase your chances of catching readers' attention. The use of vivid nouns and engaging verbs will strengthen the effect produced by your paper. You should have a strong judgment of how the particular subject is either better or worse than other subjects of the same type.
Back up every judgement you make. Every time you make a judgment, you should be ready to use specific, interesting, and convincing reasons to make it up. For evidence, you can describe the subject, use funny stories, or compare and contrast some notions with a similar subject.
Provide counter-arguments. When you disagree with what most people think about the particular subject, it makes sense to provide some counter-arguments. This will make the narration more engaging for readers.
List of 50 Evaluation Topics
Since there are many people and objects you are able to assess, an evaluation essay can be written on a wide range of topics. To evaluate something, you will need to compare it with an example within a subject you have chosen. Some possible evaluation essay topics can be found below:
Analyze the dissimilarity between seeing a sporting event live and watching it on ITV.
Create a comparative assessment of watching a sporting event in a cafe and watching it without leaving the comfort of your home.
Evaluate the experience of watching a sporting event on your own and with other people.
Evaluate how a recent drama movie portrays the tragedies of real life.
Evaluate a classic criminal movie and what it states about the real crime rates in the modern society.
Evaluate your favorite Chinese restaurant.
Compare two popular Chinese restaurants in your city.
Appraise football or basketball from the perspective of a contestant or that of a watcher.
Analyze the way in which football or basketball has advanced over the last decade.
Discuss the influence of ESPN on sporting events.
Evaluate the coverage of the latest Eurovision Song Contest.
Evaluate a fancy restaurant for how it makes the customer feel after having the meal
Analyze the way in which a popular horror movie depicts people's fears.
Assess a classic action movie and talk about its ideas regarding the functions of men and women.
Explore the change that occurred in recent war movies if compared to classic war movies.
How do drama books affect readers?
Evaluate a book about war and analyze whether it addresses current concerns associated with war and peace.
Evaluate the effects of online educational programs on students' performance.
Do historical movies encourage history learning?
Evaluate an Italian cafe located in your city. What is the difference between the Italian and local food?
What makes a traditional Italian meal great?
Can hamburgers be healthy? Mention some details and provide relevant arguments.
How mental health issues affect students' academic performance?
Analyze teachers' responsibilities in terms of elementary students' needs.
Evaluate the power of verbal encouragement as a motivational factor in the educational process.
Critically reflect on education services provided to children experiencing difficulties in learning.
Discuss the advantages and disadvantages of German secondary education.
Evaluate teaching methods used at the American universities.
Ways in which online libraries affect the students' academic performance.
How well the film "BraveHeart" portrays historical events?
Analyze a movie produced in a foreign country and discuss how it reveals its national characteristics.
Assess Kate Winslet's play in "Titanic" and discuss which means this actor applies to adapt to this role.
Make a comparison between modern and classic drama movies.
Assess the distinct approaches used to transfer data from a smartphone to a PC.
Make comparisons between various phone plans and determine which provider has the best deals for travelers.
Assess current information security methods. Which one is the most efficient?
Assess the key characteristics of WhatsApp.
Compare the use of several cloud systems that can be implemented by the movie hub website.
Estimate the chances of Facebook as a marketing resource.
Evaluate the effectiveness of online advertising.
Assess the existing approaches to using the Internet in colleges.
Analyze the consequences of cultural shock.
Assess the negative sides of overwhelming cultural diversity in the United States.
Discuss the development path of rap and hip-hop music.
What is the impact of Buddhism on Indian culture?
Compare two popular social media platforms in terms of their  users, features, and benefits.
Evaluate the latest version of your favorite smartphone and estimate the positive or negative changes that will affect the industry.
Compare an educational approach in the military, Christian, or classical school.
Evaluate the SAT versus the ACT tests.
Compare the foreign policies established by a few states in the US.
Note that our company provides academic writing help. You can buy an essay written from scratch by our  essay writer .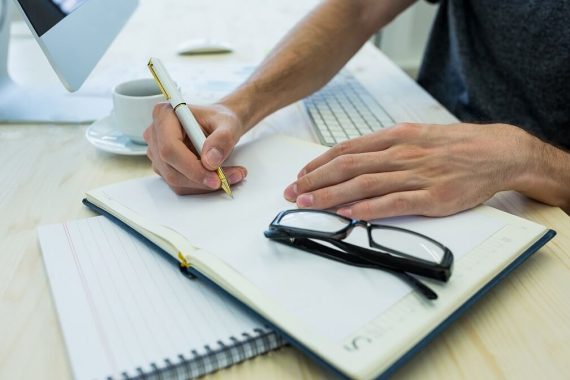 Best Essay Writing Services 2023
Student life can often be quite challenging because students have to deal with challenging college essay writing assignments. To facilitate the learning process, many services help you complete written work and get high scores. Now we will tell you about the best services that you can turn to and get high-quality papers. Essay Writing Service […]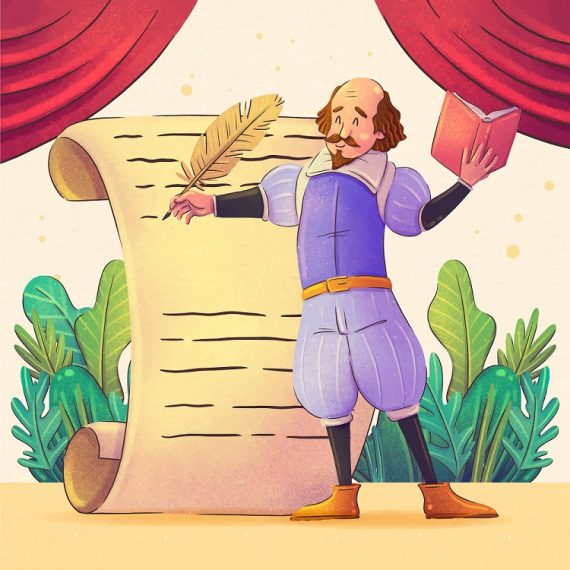 A life lesson in Romeo and Juliet taught by death
Due to human nature, we draw conclusions only when life gives us a lesson since the experience of others is not so effective and powerful. Therefore, when analyzing and sorting out common problems we face, we may trace a parallel with well-known book characters or real historical figures. Moreover, we often compare our situations with […]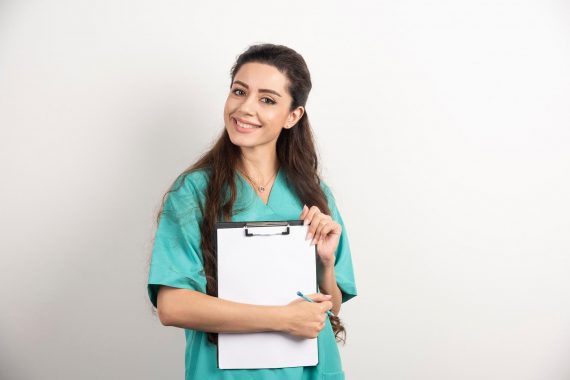 Nursing Research Paper Topics
Selecting an academic paper topic is a crucial step in the writing process. The variety of nursing research topics makes it challenging to find the appropriate paper theme. But if you choose a sound nursing research paper subject, it will contribute to a flawless thesis statement, using relevant resources, a smooth writing process, and impressive […]
Evaluation Essay

Evaluation Essay - Definition, Examples, and Writing Tips
Published on: Jan 12, 2020
Last updated on: Dec 19, 2022
On This Page On This Page
Writing an evaluation essay but do not have an idea of what is an evaluation essay? And how to write a good one?
Well, fret no more, as we are here to help you get through the evaluation essay writing process.
In this blog, you will learn about the evaluation essay definition, topics, writing tips, and a lot more. Continue reading to get a better idea.
What is an Evaluation Essay?
An evaluation essay is a type of writing in which the writer offers a value judgment about a specific topic. It is a composition that presents an overall view of a particular subject's quality. Moreover, it provides a critical analysis and a complete evaluation of something.
The main purpose of an evaluation essay is to evaluate a topic and present an opinion about it critically. It also determines the condition, worth, or significance by careful appraisal and study.
This essay features the writer's opinion, but if done correctly, it does not sound opinionated. Instead, it provides the facts and evidence to justify the opinions about the essay's subject.
To write a good evaluation essay, you need to master critical evaluation and present the evaluation in an unbiased manner.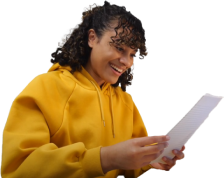 Paper Due? Why Suffer? That's our Job
Evaluation Essay Structure
The following are the four different ways to format and organize the evaluation essay.
1. Chronological Structure
It is the sequential organization that could be used for evaluating historical or current events. It tells how something works and assesses the effectiveness of a mechanism, procedure, or process.
2. Spatial Structure
The spatial organization structure is used for evaluating or describing art or architecture. Here, you will define one element of the artifact and move spatially to the next.
3. Compare and Contrast Structure
The compare and contrast structure is used to evaluate or review the culinary or music genre. Here the writer evaluates a subject by comprising and contrasting it with the known subject.
4. Point-by-Point Structure
The point-by-point structure is also used for culinary and music reviews. In this structure, you describe one element and then evaluate it, describe the second element and evaluate it, and so on.
How to Start an Evaluation Essay?
When you start writing an evaluation essay, you need to make sure that you grab the reader's attention. For this, hook the reader from the beginning until the end to ensure that your essay's opening is compelling and attention-grabbing.
Below given are a few steps that you should follow to start your evaluation essay:
The first step is to decide the topic of the essay. Choose a compelling and interesting topic that makes your reader want to read the essay.
After that, decide on the structure that you want to follow. It can be a chronological or point-by-point structure.
Properly introduce your subject.
Collect some background information to understand your subject.
Consider the criteria that you need to make your judgment.
Provide the basis of your chosen criteria.
Choose an interesting statement at the start of your essay to grab the reader's attention.
Develop the thesis statement that revolves around your judgment.
Collect evidence to support your thesis.
Establish your point of view.
Tough Essay Due? Hire Tough Writers!
How to Write an Evaluation Essay?
Here is a step-by-step guide for you to write an evaluation essay.
1. Choose the Topic
Deciding the topic of your essay is important. Make sure it's not just compelling and interesting but also informative so that you can find enough material on this subject for an entire essay.
2. Create an Evaluation Essay Outline
Professional writers always suggest that you should draft an evaluation essay outline before formally writing it. It helps in the writing process and keeps the content in a logical flow. Also, editing an outline is way much simpler than editing the entire essay.
When you create an essay outline, evaluate what should be added and removed. But if you do not follow this step and start writing the essay directly, you will have to do more work. It may include editing and revising the whole writing piece, which is more complicated than editing the outline.
A typical evaluation essay outline consists of the following sections.
The introduction is the first impression your readers will have of you, so it's crucial to make a good one. It should capture attention and excite readers, drawing them into what you have to say about this topic.
The following are the elements that you should consider while writing the introduction:
Start with an interesting hook statement so that you can get the reader's attention.
Provide background information about the topic for the reader to understand the subject.
Establish the evaluation essay thesis statement. It sets out the overall purpose of the evaluation, so make sure it is apparent and to the point.
Draft the Body Section
The body of the essay consists of three paragraphs. Each paragraph holds different ideas related to one another and flows smoothly from start to finish, just like how a good story should be told.
Here are the important points that must include in the body paragraphs.
Start with the topic sentence that presents your judgment about the topic.
Present the supporting evidence to back up the topic sentence and your viewpoint.
Present the balanced argument to show impartiality.
Compare and contrast the subject to another subject to show the strengths and weaknesses.
Present the evaluation from many different perspectives while being both positive and critical.
Write the Conclusion
It is the final chance to convince your reader to agree with your point of view. Here, you are supposed to summarize and conclude the essay. Moreover, in this section, you present your final evaluation while concluding the overall evaluation. Keep in mind the following aspects while writing a closing paragraph of an evaluation essay.
Summarize the points and arguments that you made in the body section.
Justify your thesis statement.
Provide a concrete and secure conclusion to your argument by ultimately leaving the reader convinced by your evaluation.
3. Proofread, Revise, and Edit
After writing the essay, the final step is proofreading and editing. Thus, spend enough time reading your essay carefully. It will help you catch the unintentional mistakes you have made and recover them. If needed, revise your draft two to three times so that no error remains left.
Evaluation Essay Examples
Evaluation can be written on any topic, i.e., book, movie, music, etc. Below we have given some examples of an evaluation essay to provide you with a clear idea.
Evaluation Essay on a Movie - Example
Employee Self-Evaluation Essay - Example
Evaluation Essay Topics
For writing an amazing evaluation essay, the first thing that you need is an essay topic. Here are some amazing topic ideas that you can use for writing your essay. You can use them as it is or can mold it according to your preference.
Carefully compare and evaluate public schools and private schools.
Evaluate the online teaching and on-campus teaching styles.
Analyze and evaluate the Real Madrid football team and their performance.
Evaluate the smartphone or the computer you are using right now.
Compare and evaluate recorded music and live performance.
Evaluate how a university's football team impacts students' personalities.
Critically evaluate a remake of an original movie you have watched recently.
Analyze how the roles of females and males changed in recent romantic movies.
Evaluate your favorite restaurant, its food, aroma, and everything.
Compare and evaluate online friendships and traditional friendships.
After reading the step-by-step guide and examples, you must have learned the art of writing a good evaluation essay. But writing a perfect essay is not that simple; you need a lot of practice and experience to become a good writer. That is why we are here to help you write any type of academic essay.
MyPerfectWords.com is a professional essay writing service that offers help for all academic writing assignments. We have a team of professional writers who are experts in writing all types of essays and evaluation papers.
Don't worry and trust us for your writing assignments; our writers will do all of them for you. So without wasting any more time, hire our top essay writer service . The earlier you place your order, the less you have to pay.
Frequently Asked Questions
1. what are the four components of an evaluation essay.
The four components of an evaluation essay are:
Introduction
Background information
2. What are the 4 types of evaluation?
The four types of evaluation are:
Barbara P (Literature, Marketing)
Dr. Barbara is a highly experienced writer and author who holds a Ph.D. degree in public health from an Ivy League school. She has worked in the medical field for many years, conducting extensive research on various health topics. Her writing has been featured in several top-tier publications.
People also read
Get Better at Math: Solving Math Problems Quick and Easy
Learn How to Write an Editorial on Any Topic
How to Avoid Plagiarism - Steps to a Plagiarism Free Paper
How to Write a Movie Review - Guide & Examples
How to Write a Summary - Beginner's Guide & Example
How to Write an Opinion Essay – A Beginner's Guide
How to Write a Thematic Statement - Tips & Examples
How to Write a Bio - Quick Tips, Structure & Examples
How to Write a Synopsis – A Simple Format & Guide
How to Write a Comparative Essay – A Research Guide
Visual Analysis Essay Writing Guide - Format & Samples
List of Common Social Issues Around the World
Character Analysis - Outline, Writing Steps, and Examples
What are the Different Types of Plagiarism - Examples
Article Review - A Complete Writing Guide With Examples
A Detailed Guide on How to Write a Poem Step by Step
A Complete Appendix Writing Guide for Beginners
Share this article
Keep reading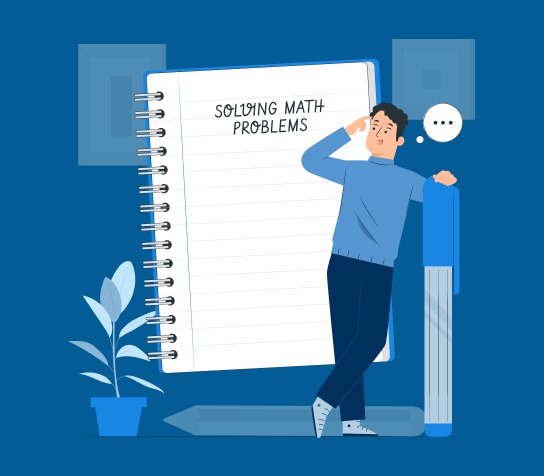 We value your privacy
We use cookies to improve your experience and give you personalized content. Do you agree to our cookie policy?
Website Data Collection
We use data collected by cookies and JavaScript libraries.
Are you sure you want to cancel?
Your preferences have not been saved.
Get your writing assignment done in 4 simple steps
1 fill in order details.
Submit your instructions to writers for free !
Start receiving proposals from writers
2 Order bidding
Chat with preferred expert writers
Request a preview of your paper from them for free
3 Choose writer & reserve money
Hire the most suitable writer to complete your order
Reserve money for paying
4 Work process
View the progress
Give suggestions
Pay only for approved parts
How to Write An Evaluation Essay Easily
Writing an evaluation is difficult for some students. What requirements should the text of an essay meet? How to start an evaluation essay? How to structure it? During preparation, students face difficulties – that's why they ask questions about writing an evaluation essay, defining a concept, and evaluating it. Readers will receive answers to questions in the article, get acquainted with the requirements for essays, and learn how to structure of it.
What is an evaluation essay?
According to Merriam-Webster Dictionary, "to evaluate" means "to determine the significance." An evaluation essay is a type of paper that includes a statement of opinion on a specific issue. This can be done in a variety of ways, and this type differs from other essay types because an evaluation essay requires the author to make a judgment on the topic rather than submitting a fact-based report. It serves to evaluate a concept, giving readers an idea of whether they should do further research on a given topic.
Evaluations must be unbiased and not contain any self-confident statements. Instead, they should only focus on the facts, as this will help make sure to eliminate personal biases that make them unreliable for the target audience.
What does evaluation mean in an essay?
First of all, you should understand that evaluative arguments center on the issue of quality. You need to answer a few questions. Is the subject good or bad? Is it honest or dishonest? Your evaluative judgments can be about values – what you consider important. Sometimes the author's values don't align with those of their readers, so they have to bridge the gap by respecting the opinion of the audience and clarifying points they agree with and disagree with.
A significant first step in writing your essay is to consider the appropriate criteria or standards for evaluating the subject. For example, if you are evaluating a car, you may consider standard criteria such as price, fuel economy, crash rating, etc. But you can also consider warranty, style, color, special options, and so on. Even if not all people base their car choices on secondary criteria, they are still acceptable on standard criteria.
Evaluation essay outline
"How to write my essay with a proper structure?" If you ask yourself this question, you'll be able to answer it by reading this block. The composition of an essay consists of the following mandatory parts:
Title page. How to title an evaluation essay? The title should indicate the name of the author and the topic of the essay, and it should give an idea of the focus of the essay. It's a good idea to give your paper a working title to remind you of the goal (thesis) when writing the essay.
Introductory part. The student reflects knowledge about the subject, includes an analysis of it, prepares, and brings the reader to the problem. The student has the right to interpret the key definition, describe the relevance of the topic, and talk about the phenomenon, era, and typical situation.
Thesis statement. How to write a thesis for an evaluation essay? The student reflects what the essay will talk about. If there are several of them, then it is worth choosing the one that reveals the topic more fully. Let's consider an evaluation essay example thesis. "Combating the effects of environmental degradation is an important aspect of the topic that can solve the problem of the subject. Therefore, the main idea might be that people should take steps to clean up the environment."
Main body. The significance and relevance of the controversial issue is explained. The evaluation is confirmed by several examples of the source material. Comments are evaluated and analyzed. The student determines the semantic relationship between the examples. The author's position should be included. Reveal the author's attitude and provide an answer to the question. Readers should understand whether the student justifies something, or, conversely, condemns. Add your own vision. The last paragraph of the main body should contains the answer: does the author of the essay agree with the evaluation of the subject? It should be accompanied by arguments. Arguments inlcude generally known facts and information from books. It can be also biographies of influential, recognized personalities, data from films, or other cultural and historical materials.
Final part. How to conclude an evaluation essay? Summarize the analysis, evaluate ideas and reasoning, and indicate what the subject made you think about. A student has the right to refer to the history of the development of the topic, to refer to the eternal questions, and to indicate the relevance.
Important! Each individual component takes 1 paragraph. The exception is the main body. This part should be divided into 2-3 paragraphs.
How to write a good evaluation essay: requirements
Usually, students should stick to the following requirements:
The volume consists of 150 words or more.
The paper contains mandatory sections of the composition. The author's point of view is clearly stated – a personal opinion and argumentation are expressed (evaluations are provided).
The correct definition, as well as a description of one issue, of the problem of the subject.
An essay is not a retelling of the text – it is not a thesis plan consisting of quotations. Do not overload the text with quotes.
Gross violations include: excessive quotations and setting the wrong topic of discussion. If the student has made these mistakes, then the paper will not a get a high grade.
How do you write an evaluation essay? Writing plan
In order to properly distribute the load, have time to complete the task, and comply with the requirements, it is worth working in the following order:
Read the assignment and understand the meaning. In parallel, reveal your attitude towards the evaluation subject, note the main issue, while emphasizing value judgments and illustrative examples.
Clearly, unambiguously formulate the question.
Refer to the examples. Make sure the choice of example is correct: evaluate the relevance to the question. Indicate the relationship between the examples, and indicate whether the examples refute or complement each other.
Come up with arguments that confirm the correctness of the evaluation of the main issue, understanding your position.
Indicate a personal point of view: agreement or disagreement. Think over the arguments. Formulate the proof while conveying the essence.
Consider the structure. Estimate the volume of each section and the ratio of sections. Divide the text into 3-5 paragraphs. The number depends on the semantic blocks and amount of work.
Check compliance with the nuances. The introductory and final sections together make up 1/3 of the work. The conclusion takes 2-3 sentences. The problem is formulated clearly and unambiguously. Objectivity is transferred. The examples are linked. They are accompanied by reasoning and explanations. In the personal opinion section, the position is clearly indicated and the rationale is given.
Important! Before submitting, read the essay from beginning to end. It is worth adding information in a draft if the evaluation is not full.
Common mistakes in an evaluation argument essay
These are the most common mistakes regarding organization and content:
Failure to follow the sequence of writing. The essay is built in accordance with the established composition – that's why it is compared with a puzzle. If you do not start the work from the first point, then you will lose the logical flow of actions, and readers will not understand the meaning of the work.
The work does not meet the verification criteria for evaluation essay. In the second chapter, students make common mistakes: they equate or confuse the concepts of the topic, ideas, or problem. That's why the problem is erroneously determined. They indicate and evaluate a number of problems in the text, which is wrong. The paper should evaluate one subject.
Example mismatch. The arguments do not correspond to the meaning; they refute the vision of the student. Alternatively, the argument solves a related dilemma.
Lack of reasoning after expressing an opinion. Opinions need to be fixed; reasoning on the topic should be given. Substantiate thoughts; refer to information from films, scientific facts, books, and biographies of famous people.
Simple, unsystematic preparation. The scoring scale contains a number of evaluation points, among them: compliance with grammatical, spelling, punctuation, and other rules. Therefore, the student should study to define the problem and identify examples, repeating the rules. Expand your horizons to clearly formulate your own opinion.
Note! The more accurate the information given as an argument, the higher the score the essay will receive.
Video guide about evaluation essay writing
Evaluation essay example
You will be surprised how amazingly the following evaluation essay sample is written. It is precisely such essays that are remembered and attract attention. We at EssayShark.com have decided to present you a sample of an evaluation essay, which will be popular with readers.
When It Is Medically Ethical To End A Life
The end-of-life stage is an unavoidable phase that we will all ultimately face. In the healthcare setting, medical professionals have the responsibility to provide direct patient care for all types of patients, including those that are terminally ill or, in simple terms, are actively dying. The National Hospice and Palliative Care Organization defines the word end-of-life as the period "when a person has been diagnosed with a terminal illness with less than 6 months to live, and curative treatments are no longer options" (Huffman and Harmer, 2022). Planning and delivering care to patients with terminal diagnoses requires serious medical and ethical considerations. Most patients undergo palliative care and are entitled to participate in the decision involving advanced derivatives. The primary objective of palliative care is to provide symptom control, improve patient experience, and enhance the understanding of their diagnosis and prognosis (Teoli & Kalish, 2022). Advance derivatives include the authorization of a Do Not Resuscitate order, wherein the attending physician acknowledges the patient's request to dismiss resuscitation to avoid further suffering.
Patients diagnosed with chronic and terminal diseases, especially those with progressive cases and that are at the end-of-life stage, may suffer from a variety of complications, including physical discomfort, psychosocial distress, and spiritual concerns. As their condition progresses, the need for medical assistance and utilization of health services becomes more frequent. The purpose of end-of-life care for dying patients is to alleviate as much pain and suffering as possible while honoring the patients' wishes. This concept has led many health care practitioners to face many ethical challenges, wherein they must consider the importance of protecting the patient's rights and dignity, including all relevant parties involved in the decision-making process. End-of-life care involving premature death is a controversial topic in healthcare that has steered moral dilemmas and debate concerning the role of such medical interventions. Euthanasia is the name given to this procedure, technically described as the "hastening of death of a patient to prevent further sufferings" (Annadurai et al. 2022). It comprises a range of subcategories, from the purposeful injection of deadly medications to the discontinuation or delaying of life-sustaining medical therapies. Passive withholding of life-supporting treatments is generally more accepted worldwide than actively inducing death through medications. Practicing active euthanasia in certain countries may be considered a criminal homicide. It may put the medical professional at risk of imprisonment or the loss of the license to practice.
Theoretically, to legally perform this method, the patient's voluntary consent, or at least the consent of an immediate family member, must be obtained. Although some medical experts say that indications of suicidal thoughts and insufficient palliative care may contribute to a patient's desire for euthanasia, physical and psychological elements must be addressed throughout the decision-making phase. For patients seeking euthanasia, take note of their physical conditions that significantly affect the quality of the patient's life, including unbearable pain, persistent nausea and vomiting, difficulty swallowing, irreversible paralysis, incontinence, and ventilatory dependence. These physical symptoms could be associated with psychological distress, including depression and persistent feelings of burden or shame from being "too dependent."
Accepting the idea of inducing death medically could lead to misinterpretation and arguments that the healthcare system embraces the concept of giving the patients the entitlement to a dignified death. The purpose of euthanasia is to provide patients relief from distressing symptoms by ending their life prematurely. This method is contrary to the oath and ethical principles of medical practitioners, including those regarding the responsibility to maximize a patient's quality of life, providing life-sustaining treatments and remedies for chronic illness, which is supposed to give rise to an expectation of a longer life with less suffering.
1. Ahizen R. Suffering, Authenticity, and Physician Assisted Suicide. Springer: Medicine, Health Care, and Philosophy. Retrieved from https://www.ncbi.nlm.nih.gov/pmc/articles/PMC7426309/. 2. Akdeniz, Mehalat et.al. Ethical Considerations at the End-of-life Care. SAGE Journals. Retrieved from https://journals.sagepub.com/doi/full/10.1177/20503121211000918. 3. Annadurai, Kalaivani et.al. Euthansia: Right to Die with Dignity. Journal of Family Medicine and Primary Care. NCBI. Retrieved from https://www.ncbi.nlm.nih.gov/pmc/articles/PMC4311376/. 4. Evenblij, Kirsten et.al. Factors Associated with Requesting and Receiving Euthanasia: A Nationwide Mortality Follow-back Study with a Focus on Patients with Psychiatric Disorders, Dementia, or an Accumulation of Health Problems Related to Old Age. BMC Medicine. Retrieved from https://bmcmedicine.biomedcentral.com/articles/10.1186/s12916-019-1276-y. 5.Huffman, Jaime L. and Harmer B. End of Life Care. National Library of Medicine. StatPearls. Treasure Island. Published on 2022 January. Retrieved from https://www.ncbi.nlm.nih.gov/books/NBK544276/#:~:text=The%20National%20 Hospice%20and%20Palliative,treatments%20are%20no%20longer%20options. 6. Lai, Xioa Bin et.al. The Experience of Caring for Patients at the End-of-life Stage in Non-palliative Care Settings: A Qualitative Study. BMC Palliative Care. Retrieved from https://bmcpalliatcare.biomedcentral.com/articles/10.1186/s12904-018-0372-7. 7. Teoli Dac and Kalish Virginia B. Palliative Care. National Library of Medicine. StatPearl. Retrieved from https://www.ncbi.nlm.nih.gov/books/NBK537113/.
Evaluation essay topics
We've created a list of topics for an evaluation argument essay that you'll like. They will help people to prepare for evaluation essay writing. You will find a topic that will be interesting to write on. Here are good evaluation essay topics:
See the role of smartphones in reimagining long-distance communications.
Evaluate several works by the same writer and look for similarities between them.
How does social media influence our personal relationships?
Analyze a historical film and discuss its main themes.
What is the impact of the Internet on a student's learning process?
Physical or digital textbooks: what is the better option for schools?
Evaluate the advantages and disadvantages of remote learning programs.
Assess the causes of global warming.
How does tutoring and mentoring influence learning?
How essential is physical education in school?
FAQ about evaluation essay writing
How do you start an evaluation essay.
Firs of all, you need to choose a topic. Then, develop your thesis. After that, you should consider the criteria used in order to make the correct judgment. Don't forget to gather supporting evidence to present your point of view.
What does an evaluation essay consist of?
An evaluation essay consists of three key components: judgment, criteria, and evidence. Present these elements using the four key components of an essay: it begins with an introduction containing a thesis that presents your opinion and focuses your assessment. After that, you need to include the main body with a detailed evaluation of the subject. The final part is the conclusion, where you sum up everything that has been said in your essay. These are the main components. If one of them is absent, your essay won't get a good grade.
How do you write a body of an evaluation essay?
Present the topic in an interesting way. Add the right amount of details: you need to clearly explain what it is and present enough information for readers to agree with your judgment. You should make a clear and authoritative judgment. Also, you should argue your opinion.
What is an evaluation paragraph?
In this paragraph, you present judgments about ideas, people, and possible actions. You must make your assessment based on certain criteria that you develop. In an evaluation paragraph, you should state your assessment or recommendation, and then support it with a relation to your criteria.
What is an example of evaluation?
Evaluation is defined as an appraisal of the worth or value of someone or something. A simple example of evaluation is when a teacher reviews work to grade it.
Sources used in guide preparation process
"Tips and Examples for Writing Thesis Statements," Purdue Online Writing Lab by College of Liberal Arts.
"Writing a Paper: Outlining," Writing Center by Walden University.
"Writing Evaluation: What Can Analytic Versus Holistic Essay Scoring Tell Us?" by ScienceDirect.
If you have a problem with writing an evaluation essay, you can always get help on EssayShark.com. Our writers understand how to write this type of essay correctly. While writing, they stick not only to basic rules but to your personal requirements as well. You will deal with your assignment successfully if you get our help!
Photo by Monfocus from Pixabay
Leave a Reply Cancel reply
Your email address will not be published. Required fields are marked *
Save my name, email, and website in this browser for the next time I comment.
Unlock better papers
Get free study materials.
Sign up to get our Amazon ebook with essay guides and samples for free. We've chosen the most popular essay types for you to learn how to write and format them correctly.
What our customers say
Our website uses secure cookies. More details
Get professional help from best writers right from your phone
ESSAY SAUCE
FOR STUDENTS : ALL THE INGREDIENTS OF A GOOD ESSAY
Guide: How to write an evaluation
Guide details:.
Subject area(s): Education essays
Reading time: 4 minutes
Price: Free download
Published: 17 November 2019*
File format: Text
Words: 997 (approx)
Number of pages: 4 (approx)
Tags: Guides
Text preview of this guide:
This page of the guide has 997 words. Download the full version above.
Writing an evaluation  requires thorough knowledge of the texts and/or topics which you are being asked to evaluate. You need to provide an overview of the texts and/or topics and then provide detailed discussion resulting in a balanced presentation supplemented by evidence correctly referenced according to the style required by your school, college or university. Writing an  evaluation  is not really difficult if you adhere strictly to the helpful guidelines set out below.
Preparing to Write an Evaluation
Before you begin, look carefully at the subjects you are being asked to evaluate and plan what you might want to say about each of them. This need only be done in note form and is really just to crystallise your thinking. Next, you should begin to organise your ideas into a sort of 'for and against' list. Even though you are not actually looking to compare and contrast as such, doing this helps you to write a balanced evaluation. Ensure that you are compiling the evaluation exactly according to the specifications of the question you are addressing. It might be that you are being asked to evaluate in a specific way or with a particular idea in mind and this will have an influence on the way you evaluate so be sure to familiarise yourself with the nature of the evaluation.
Writing an Evaluation
An evaluation is an academic essay and as such follows the same basic structure of other academic essays i.e.:
There is a difference in the content and style when writing an evaluation, however, as you are not being asked to formulate an argument, so much as present an assessment. This influences the construct because you need to follow through the evaluation with greater objectivity and need not take so firm a stance as you would in the average academic essay when writing an evaluation. The introduction to an evaluation should provide an overview rather than a thesis statement. You would give some brief indication of the contents of each topic/text to be evaluated together with an indication of the methodology that you intend to adopt during the writing of your evaluation. End your introduction with a sentence that links to the opening paragraph of the main body of the evaluation. The main body of your evaluation should be a series of linked paragraphs each one dealing with a different aspect of the evaluation whilst remaining connected to the central theme. It is a good idea at the planning stage of writing your evaluation to give each of the paragraphs of the main body a working subtitle which you may or may not choose to include in your final evaluation. This is particularly useful because you will find the collation of your thoughts and evidence more precisely defined if you work in this way. Remember that it is really important when writing your evaluation that you cite your evidence in the required style. The two main formats for referencing are:
parenthetical in text referencing linked to and identified by a reference list at the end of your evaluation (Harvard employs this style, for example)
footnote in text referencing by means of superscript numeric identifiers linked/ attached to the reference itself, connected to a footnote at the bottom of the page on which it appears and identified by a bibliography at the end of your evaluation (Oxford uses this style, for example).
You must consult the  referencing guide  which should be available from your school, college or university (and be on view in the library), before you begin to write your evaluation as you will lose marks if you do not reference correctly. When writing an evaluation, the main body builds by means of the reverse pyramid style i.e. it begins with the most important points of the evaluation and graduates down in a supplementary way with each connected paragraph appearing to complement the preceding ones. The conclusion to writing an evaluation is very important and should be considered at the initial planning stage. As in the introduction you provided an overview of the texts/topics to be evaluated, here in the conclusion you need to provide a summation of the evaluation. You need to provide, also, a synthesis of your thinking together with some indication of what you feel might have been omitted from your evaluation suggesting reasons why this was done and also what might be attempted in the future under different criteria, perhaps. By including this in the conclusion to writing your evaluation, you are acknowledging its limits and indicating to the reader your awareness of them.
General  Tips on Writing an Evaluation
The importance of presenting any academic essay in clear, well-structured and coherent English cannot be overestimated and this is as true of writing an evaluation as elsewhere.
Ensure that you proof-read your evaluation very thoroughly to avoid any possibility of errors in punctuation, grammar, spelling and/or punctuation.
It is often a good idea to read your work aloud or ask a friend or colleague to proof-read your work before you submit it.
You will need to reference your work with the opinions of others as stated earlier and you should ensure that you have not accidentally plagiarised someone else's ideas by careless notation.
It goes without saying that when writing an evaluation, as elsewhere, you should never deliberately plagiarise: it is illegal, immoral and you are bound to be discovered as schools, colleges and universities now employ very sophisticated methods of detection – so do not be tempted!
And Finally …
Remember that an evaluation is essentially an overview with astute inferences and qualitative judgements. If you plan carefully, structure efficiently, reference correctly and proof-read carefully there should be every chance that you will  write an evaluation  of which you can be very proud and which will gain you an impressive grade when your work is assessed. Adhering to the guidance given here should assist you in achieving this: 'good luck'!
...(download the rest of the guide above)
Discover more:
About this guide:.
This is a free guide to help you with your studies.
Essay Categories:
Accounting essays
Architecture essays
Business essays
Computer science essays
Criminology essays
Economics essays
Education essays
Engineering essays
English language essays
Environmental studies essays
Essay examples
Finance essays
Geography essays
Health essays
History essays
Hospitality and tourism essays
Human rights essays
Information technology essays
International relations
Leadership essays
Linguistics essays
Literature essays
Management essays
Marketing essays
Mathematics essays
Media essays
Medicine essays
Military essays
Miscellaneous essays
Music Essays
Nursing essays
Philosophy essays
Photography and arts essays
Politics essays
Project management essays
Psychology essays
Religious studies and theology essays
Sample essays
Science essays
Social work essays
Sociology essays
Sports essays
Types of essay
Uncategorised
Zoology essays
Privacy Overview
how to order
Dissertations
Write My Essay
Essay Service
Assignment service
Case Studies
Research Paper
Course Work
Capstone Projects
Creative Writing
Book/Movie review
Term Paper Writing
Homework Service
Report Writing
PPT Presentation
Scholarship Essays
Speech Writing
Article Review
Writing Tools
This guide has everything you need to know about How to Write an Evaluation Essay.
If you're new to writing essays, I'll show you how to get started with writing Evaluation Essays.
And if you're an expert essay writer ? I'll reveal advanced tips, tactics and secrets that you can use to attain higher grades
Bottom line:
If you want to learn How to Write an Evaluation Essay, you'll love this guide .
The evaluation essay is, as the name suggests, an evaluation of a subject of some kind. It can be the evaluation of anything from the quality of customer service at your local restaurant to the historical significance of the Civil War, as long as there's some kind of subject to evaluate.
You can write an evaluation essay about it. The trick here, though, is that to make your evaluation essay stand out from other essays written on the same topic, you'll need to include more than just your opinion.
What is an Evaluation Essay?
How to start an evaluation essay.
Process: How To Write An Evaluation Essay
An evaluation essay takes one product or service and evaluates its positive and negative features. There are two types of evaluations;
Subjective evaluations.
Objective evaluations.
In a subjective evaluation, you weigh both the positive and negative aspects of a product, but your opinion is central to your argument. Subjective evaluations are usually written in the first person Objective evaluations center on the fact they state what has been reviewed rather than offering opinions about it.
The most common type of evaluation essay is called a comparative evaluation which compares multiple products or services. The introduction states that you will be comparing three items as well as providing information about each item being compared.
It's easy to think that writing a formal evaluation essay means you have to follow a specific set of guidelines. It can be hard if you're new to writing essays because there's no clear structure but we've got tips on how to get started in our how-to guide. The best thing about evaluating something is that you don't have to limit yourself just to things You can evaluate people or places or even emotions.
This will give your evaluation essay much more depth and meaning than simply saying good or bad. Also, try to avoid making comparisons between different evaluations, for example, saying I prefer X to Y as it doesn't add anything meaningful to your essay. If you need any further advice, then please contact us at our support desk. We'd love to hear from you AND probably assign you a ghostwriter to help you write your essay. The word count for each post should be around 500-1000 words each depending on how detailed they are. All posts must include images unless stated otherwise by myself.
Process: How To Write An Evaluation Essay.
You might have a topic in mind but if you don't see a clear way of connecting that idea with sources and information you might get discouraged or throw in the towel before you start. That's why choosing your topic is one of your most important steps toward writing an effective research paper. By choosing your topic wisely, you can ensure that every source you use will help you reach your goal.
How do I choose my topic?
The best place to start when choosing a topic for your research paper is by looking at what interests you most? If there's something about your subject that makes you want to dig deeper into it then chances are there are other people out there who feel similarly and they may even be willing to read about it.
Next think about how broad or narrow of scope would work best for what you want to say. You could choose a very specific aspect of a larger subject or take on an entire subject head-on by going broader.
Develop your thesis statement
Your thesis statement is a one-sentence summary of your argument that should succinctly state why you're writing. Before you start drafting take some time to think about your argument and be sure to develop a thesis statement that makes sense in context. For example, if you're evaluating a book's plot twist your thesis statement might be This book would have been better without its ending. This helps clarify how you're planning on arguing that point.
Be clear and concise with your thesis statement. A strong thesis will help guide you as you draft so don't leave it until later in the process. When developing your thesis try to keep these questions in mind;
Is my argument relevant?
Does my topic warrant more than just a few sentences?
How can I make my claim more specific?
Can I support my claim with evidence from my text or other sources, If not how can I add evidence Can I back up my claim with examples from literature or popular culture.
Consider the criteria used to make your judgment
When evaluating anything ask yourself;
What criteria you are using to make your judgment?
What traits or characteristics of a job candidate are you looking for?
What is your aim in deciding if a piece of writing should be considered good or bad?
Is it based on how well it informs you?
How much entertainment value it has, or something else entirely?
Try and pin down what you are looking for when deciding whether something is good or bad.
You may find that different things work for different people one person's idea of quality might not align with yours.
For example, some people care about producing material that entertains them others care about a focus on education still others care about being informed by their media. If you can't decide which criterion matters most to you consider asking friends or family members which they would prefer and why. That will help guide your decision-making process.
Gather supporting evidence or material to establish your viewpoint
The subject of your thesis should guide you ingathering supporting evidence and material to flesh out your position. Writing evaluative essays involves considering various points of view or sides to an issue.
Therefore, you needn't outline every point of view about a particular issue instead focus on making comparisons between two things for example Sous vide cooking is as effective as traditional cooking methods because it results in a more even cooking temperature throughout meat and vegetables. A well-written essay will provide readers with enough information to form their own opinions.
For instance, if you are writing an evaluation essay comparing two books, tell readers what each book is about and how they differ from one another before concluding which book was better written.
How To Write an Evaluation Essay Outline
How to write an evaluation essay introduction..
To evaluate a situation, you must first have some information about it. Begin by writing a sentence or two explaining your topic. For example, let's say your teacher gave you these instructions Use one of Shakespeare's plays as a jumping-off point for writing about how comedy or tragedy differs from good literature.
You should begin your introduction with something like In English class we've been reading Shakespeare's comedies and tragedies to evaluate their merit as pieces of literature. Also, make sure that you include enough background information so that someone who has no idea what you're talking about can still follow along and learn something.
If you want to be formal, add a thesis statement at the end of your introduction. A thesis statement is just a single sentence stating your main argument. So if you were going to turn our introductory paragraph into a thesis statement it might look something like The differences between comedy and tragedy are best illustrated through a comparison of works by William Shakespeare.
Create your thesis statement
Your thesis statement will answer that question and provide a framework for writing. So how do you go about creating one The truth is there's no universal formula for coming up with a thesis statement. Most successful evaluations argue that there are many good ways of accomplishing something or that something has many different positive aspects. To be sure your argument should have a solid base. If it doesn't then your evaluation will not be convincing.
You can make your argument more convincing by using statistics, quotations, and examples from outside sources. This help backs up your statements so they don't seem like mere opinion. You may also want to consider how you want to present your information. For example, if you are writing a paper for school chances are you will need to use proper MLA style formatting . This means providing citations whenever possible so readers can find out more information if they wish. Another thing that makes an evaluation essay effective is how well-organized it is. A reader should be able to follow along easily as you build your case.
How to Write an Evaluation Essay Body Paragraphs
To evaluate something, or someone, you need to explain why it is worthy of your regard and analyze how effectively that goal has been accomplished. Keep these tips in mind and you'll soon be writing thoughtfully about any topic that comes your way. How to Write an Evaluation Essay – Think Critically The most important thing you can do when writing an evaluation essay is think critically about what you're evaluating. Ask Yourself;
What makes one person or thing better than another?
What quality make it more effective?
These questions may seem obvious but they're not always easy to answer. Take some time before you start writing to consider what makes one product superior to another person more effective than another, etc. Do your research Once you've figured out what makes something great take some time to learn as much as possible about it so that you can back up your claims with facts and figures from reputable sources like books, magazines, websites, newspapers, and other credible media outlets.
How To Write An Evaluation Essay Conclusion
When writing the conclusion of an evaluation essay, it is important to reiterate the main points of your argument and restate your opinion on the subject. In addition, you may want to briefly summarize the findings of your research and analysis. However, be careful not to simply repeat what you have already said in the body of your essay; instead, try to present new information or insights that have emerged from your research. Ultimately, the goal of your conclusion should be to leave your reader with a clear understanding of your overall opinion on the subject.
In conclusion, an evaluation essay is a paper that gives the reader a clear understanding of the writer's opinion of a particular subject. The purpose of this type of essay is to allow the reader to understand the pros and cons of something they are considering in order to make an informed decision. When writing an evaluation essay, it is important to be unbiased and fair when stating your opinions. You should also back up your statements with evidence in order to support your position. Finally, you should always end your essay with a strong conclusion that leaves the reader thinking about what you have said.
So you're thinking about writing your paper? You might be wondering, "How do I write my term paper ?". It can feel like a race against the clock to get it done and submitted before deadlines roll around–We do as well, offer Management paper writing service , so if  you want management papers contact us .
Table of Contents
Who we are.
We are U.S.-based, native English professional writers. We hold graduate and professional degrees from major universities (Princeton, Stanford, UCLA,Georgetown, Dartmouth, Penn, Northwestern). This is all that we do. We are accountable to our clients, and are proud to serve their needs on a "return customer"basis.
OUR GUARANTEE
100% ORIGINAL work.
ZERO plagiarism.
You OWN the writing.
We do not store, archive, or recycle your paper. Period.
We meet YOUR DEADLINE.
If you're after an "A", you want the best. You want us.
Are You Still Confused? Just relax because we take your paper seriously.
Special offer special offer special offer special offer special offer special offer special offer special offer special offer special offer special offer special offer special offer special offer special offer special offer special offer special offer special offer special offer special offer special offer special offer special offer special offer special offer special offer special offer, get 50% off  on all your orders limited time deal, you might also like, a summary of heart of darkness & analysis by joseph conrad.
Great Expectations Summary, Themes, and Characterization
Beowulf character analysis & description.
+1 562 444 1487

[email protected]
How It Works
Terms & Conditions
Privacy Policy
Cookie Policy
Confidentiality Policy
Refund Policy
Free Essay Writing Tools
Social Responsibility Notice
Become An Expert
Pay for essay
College essay
College Paper Help
Buy Term Papers
Write My College Paper
Write my Reaction Paper
Write My Term Paper
Buy Admission Essay
Essays for Sale
Cheap Research Papers
Cheap Essays
Admission essay
Personal statement
Write My Biology Paper
Write Philosophy paper
Write My Book Report
Do my homework
Do My Essay
Academic Essay
Ghostwriting
Powerpoint Experts
Write My Thesis
Write My Nursing Paper
Pay for Research Paper
Cover Letter
Technical report
Article Critique
Literature review
Research Papers for Sale
Buy Dissertation
Buy Custom Paper
Editing Services
EssayMojo Writer limited, Company registration number: SP200457X6 registered office is at 12, 111 Franklin St. Oakland, CA 94618 . Oakland Chinatown
Disclaimer: One Essay Mojo is a professional writing service that provides original papers. Our products include academic papers of varying complexity and other personalized services, along with research materials for assistance purposes only. All the materials from our website should be used with proper references.
AI Content Shield
AI KW Research
AI Assistant
SEO Optimizer
AI KW Clustering
Customer reviews
The NLO Revolution
Affiliate partners
Press Center
Help Center
1-1 INK Demo
Content Resources
Join Discord
Facebook Group
How to Start an Evaluation Essay Introduction
Table of contents.
If you're wondering how to start an evaluation essay introduction , you're at the right spot. The purpose of an evaluation essay is to develop and provide some sort of criteria, then critically assess a particular subject using the criteria.
It's an excellent approach to practicing analytical skills and presenting an argumentative viewpoint or perspective. You should thoroughly research the subject and back up your claims with evidence.
This article focuses on the steps to write an evaluation essay effectively.
Exclusive Free Trial Offer
Outwrite your competitors with unique , relevant , and engaging content.
What Is an Evaluation Essay?
An evaluation essay ought to offer a critical evaluation of the subject. Many students are required to write evaluation essays to analyze a story or topic from their course content.
However, you must first comprehend what an evaluation essay is and how it varies from other types of essays before you can begin.
The main goal of an evaluation essay is to support a claim about the quality (or lack thereof) of a particular thing. It could be a movie, program, service, book, and more.
It is true that every evaluation will include some form of opinion, but a properly done evaluation shouldn't come off as opinionated. A good evaluation will be fact-based, impartial, and reasonable, to be more precise.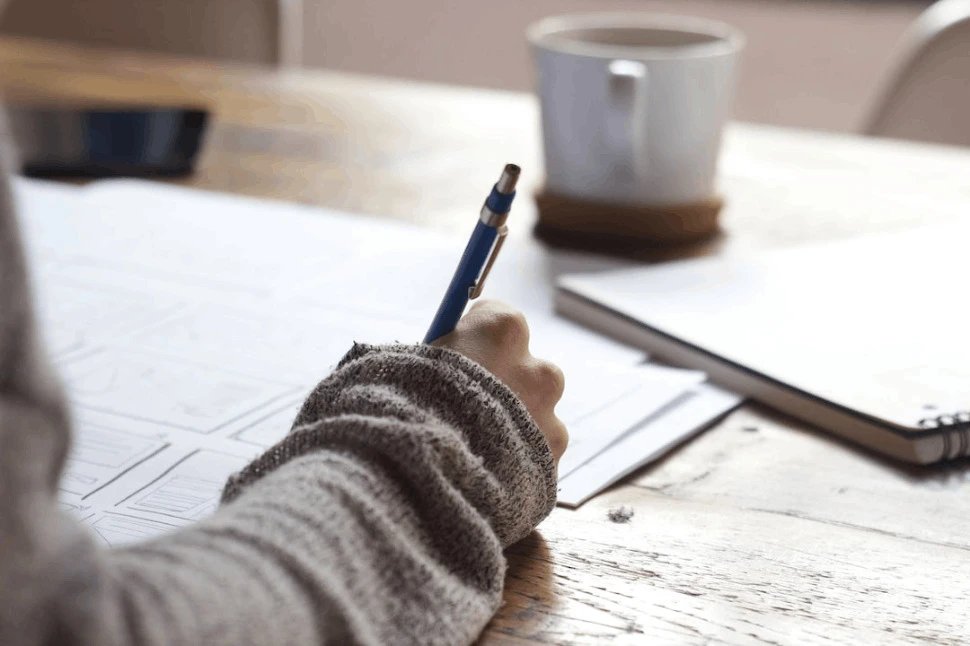 There are numerous ways to begin an essay. And the first step to choosing the right one is figuring out what your essay is asking you to do. Decide what your essay will cover, who your audience is, and what format your essay will be in.
Below are some of the most common points to start an evaluation essay:
Begin With an Intriguing Statement
Every single one of the best essays begins with a strong thesis statement, also known as the hook. There are numerous approaches to creating a captivating hook.
You could start by quoting something or asking a question. Whatever you decide, keep in mind that it must be compelling enough for the reader to continue reading your essay.
Briefly Introduce Your Topic
After your hook, your subject should be introduced in the following sentence. Depending on what you'll be analyzing, there are several things you might want to take into account.
For instance, if you are analyzing a novel, you should concentrate on one particular feature of the novel. Keeping your strategy simple will help you compose the topic of your paper easily.
Provide Some Background Details
After introducing the topic , give some background information on the subject to help the reader better understand the context of your paper.
Try to put your subject into a familiar context or feature to which the reader can relate. Define a few common words or phrases that you believe are important for the audience to know.
Outline the Foundation of Your Criteria
The next few sentences should outline your exact criteria and explain why you choose them. Include your justification, particularly if you have reason to believe that someone else might choose a different course of action if given a chance.
Don't assume the reader knows or doesn't know something. To avoid confusion, make sure everything is understood.
Define Your Thesis Statement
Finish your introduction paragraph with a thesis statement that briefly and clearly states your position or point of view.
Keep in mind that you are making an argument that you must support. It can't be a generalization that everyone can agree on. It should be a claim that another person can persuasively refute using similar academic evidence as you do.
Wrapping Up
The evaluation essay is a type of academic paper that provides an in-depth analysis and evaluation of a matter on a given topic. Before writing, it is important to define your particular focus and your thesis statement, which is a summary of the content. This article outlines some key steps to help you understand how to start an evaluation essay introduction .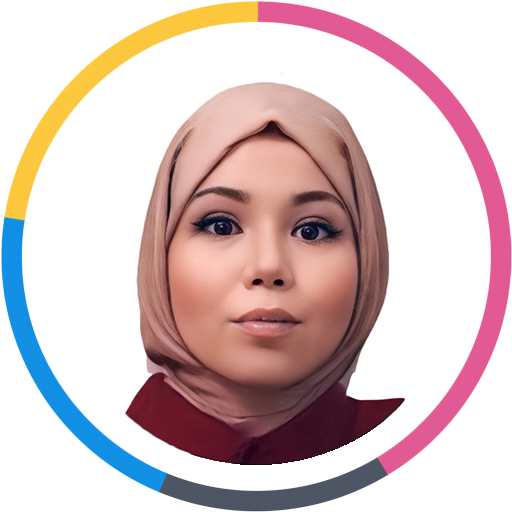 Abir Ghenaiet
Abir is a data analyst and researcher. Among her interests are artificial intelligence, machine learning, and natural language processing. As a humanitarian and educator, she actively supports women in tech and promotes diversity.
Explore All Essay Intro Generator Articles
The different ways to start a comparative essay.
Some writers intend to compare two specific things or ideas through their articles. They write these essays to compare and…
Know The Best Way to Start an Expository Essay
Are you into writing essays that tackle a still-unknown fact? Do you know how to write an expository essay? Before…
Writing an Opinion Essay? Read This First!
Students are required to express their opinions on a topic in an opinion essay. Pertinent illustrations and explanations support their…
Identifying the Best Transitions to Start an Essay
A typical academic assignment is the essay, which must meet certain requirements in order to be written properly. Even students…
How to Write Introductions for Synthesis Essays
One of the most exciting assignments you could have is writing a synthesis essay. For a college or university student,…
How to Write Introductions for Music Essays
Music is food for the soul, or so they say. A music essay analyzes or describes a piece of music,…
We use cookies to give you the best experience possible. By continuing we'll assume you're on board with our cookie policy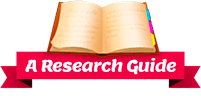 A Research Guide
Writing Guide
Essay Writing
How to Write an Evaluation Essay
In this guide you will find:
What is an Evaluation Essay
How to start an evaluation essay, evaluation essay outline, evaluation essay example.
The overall objective of an evaluation essay is to provide validation for the quality (or lack thereof) concerning a particular specific item, product, business, service, program, book, movie etc. It is true that every evaluation will contain some sort of opinion, but in order to be done correctly, the evaluation should not read as though it is opinionated. More specifically, a good evaluation will be fact-based, unbiased and reasonable.
In order to write evaluations that follow this criteria, it is crucial to follow CJE guidelines. In other words, they are criteria, judgement and evidence.
Criteria references the desire to demonstrate what can be expected as a reasonable outcome for the component being evaluated. Establishing concise criteria will prevent the paper from becoming overly opinionated.
Judgement comes from establishing if the criteria is being met.
Evidence is all of the information used to support the judgement.
Specifically, every paragraph in the body of the essay will focus on one key fact. Each fact should be explained in detail, offering judgement and evidence to support the argument.
Potential topics for an evaluation essay include:
The most recent season of your favorite baseball team
How social media has impacted personal relationships
The latest romantic comedy and how it portrays modern relationships
How new and old generations approach technology
Self-driving cars and their impact on modern life
Your favorite music from high school
Your favorite video game
How the legalization of online casinos affects the state economy.
How video game addiction effects youth
The importance of the Internet in today's business world
The effect of farming on the environment
Getting married at a church versus a destination wedding

Check out our full review: Read More
Starting an evaluation essay is easy.
Choose your topic. Perhaps you are writing an evaluation essay on a movie, or you are evaluating the service provided at a local restaurant. Whatever you choose to write about, you will need to provide a critical judgement based on a series of criteria so it is necessary to either choose a topic that you know well or the one that you will be able to research.
Develop your thesis statement. The thesis statement of an evaluative paper should define what the overall goal or purpose of the essay is. It should provide clear direction that can be used to distinguish between criteria and relevant examples. You will need to be careful to clearly cite quality, or the lack of, with regard to the specific topic you are writing about.
Consider the criteria used to make your judgement. Is it difficult or impossible to evaluate your chosen topic at first glance? If so, consider choosing multiple points of interest that might make this step easier.
Gather supporting evidence or material to establish your view point. You are the one making the judgement about the topic, it is up to you to support your argument in a way that will allow others to make their own opinion.
Read also: How to start a paper and improve your writing.
This is the outline structure most commonly used for evaluative writing. Each point should be addressed, ideally in the order mentioned.
Introduction
Introduce the subject. Write a complete paragraph that introduces the subject. This can be done by providing a big picture overview of the subject, discussing the influence it has on people, and why it is worth evaluating. You should also establish the criteria that you will be calling upon to prove your thesis.
Create your thesis statement. Establish your thesis statement; this should include the overall judgement and the supporting reasons.
Useful information: Generate your thesis with this free thesis statement generator !
Body Paragraphs
First Reason
Criterion One. Provide a topic sentence, along with your judgement of the first criterion. You will want to use transition words to help you move smoothly from your thesis to your first reason.
Support for the first reason. Provide valid supporting information in the form of quotes, examples, expert testimonials, statistics, comparisons, etc.
Address any objections and refute them. Every argument is always made stronger when the writer is able to address objections, or opposing views, and capable of providing reasons for refuting them.
Second Reason
Criterion Two. Provide a topic sentence, along with your judgement of the second criterion. You will want to use transition words to help you move smoothly from your thesis to your next reason.
Support for the second reason. Provide valid supporting information in the form of quotes, examples, expert testimonials, statistics, comparisons, etc.
Third Reason
Criterion Three. Provide a topic sentence, along with your judgement of the third criterion. You will want to use transition words to help you move smoothly from your thesis to your third reason.
Support for the third reason. Provide valid supporting information in the form of quotes, examples, expert testimonials, statistics, comparisons, etc.
Address any objections and refute them. The reasons for this are the same as the abovementioned ones. Never underestimate the need to answer the objections, otherwise your ideas will be considered weaker and not very well founded.
Restate your thesis statement and the purpose of your essay. Remember to change up the verbiage used so that you are not simply copying your opening statement. This is the last section of your work when you may make an impression on your audience. You will sure want to leave your reader with a strong recommendation.
Read also: Get 100% plagiarism-free essay at cheap writing service .
Here is a compilation of evaluation essays examples found online:
http://home.ku.edu.tr/~doregan/Argumentation/SampleEvaluativeEssay.html
http://web.cocc.edu/cagatucci/classes/wr122/handouts/essays1.htm
Conclusion Sentence Examples for Essays
Your closing statement is your final opportunity to speak to your audience. You need to be able to persuade them, or to highlight your own point of view, or to impress upon them your stance as an expert in the subject. The end of your evaluation essay should boast completeness and offer closure. However, it should also give the reader everything they need to form their own opinion or provoke them to want to learn more.
In order to create a sense of closure, you might choose to:
End your essay by linking the final paragraph to the opening statement. This can be done by restating the key point that was established in the beginning using other words.
End with a sentence made up largely of single syllable words. Simple language helps to convey the effect of understated drama.
To end a discussion, while leaving room for further thought, you might choose to:
End with a quote or reference from a secondary source. This should echo your primary argument, or provide a different perspective.
End by redefining one of the primary terms used in your argument.
End by considering the implications of your analysis. What are you implying with the argument that you've made?
How not to end your essay
Do not only summarize or paraphrase your essay. Yes, it is helpful to briefly summarize your argument, especially if your essay is more than ten pages in length. However, for shorter essays, it typically isn't necessary to restate your main ideas.
Steer clear from phrases like 'in closing, 'in summation', 'in summary', etc. These phrases are useful when delivering oral presentations, but when a person is reading an essay, they can typically determine when an essay is about to end, so there is no need to state the obvious.
Avoid the urge to apologize for knowing the things that you know. If you've done any amount of research, you will know much more about a topic than you can conceivably include in a five or ten page essay. Because of this, as you conclude your essay, you may feel reservations about the content that you have produced. On the other hand, if you haven't invested much time into researching your topic, you may have reservations about your ability to conclude your paper. Try to supress the urge to succumb to your own doubts. They might only distract and irritate the reader and are not a good idea. Avoid phrases like 'this is only one approach' or ' there may be better ways', etc.
Use our basic guidelines on how to follow  research paper structure requirements and succeed in writing an assignment of any complexity. You can also get writing assistance with your evaluation essay.
Get Writing Help
By clicking "Log In", you agree to our terms of service and privacy policy . We'll occasionally send you account related and promo emails.
Sign Up for your FREE account
Diana from A Research Guide Don't know how to start your paper? Worry no more! Get professional writing assistance from our partner. Click to learn more

Essay Writing Guide for Psychology Students
Saul Mcleod, PhD
Educator, Researcher
BSc (Hons) Psychology, MRes, PhD, University of Manchester
Saul Mcleod, Ph.D., is a qualified psychology teacher with over 18 years experience of working in further and higher education.
Learn about our Editorial Process
Olivia Guy-Evans
Associate Editor for Simply Psychology
BSc (Hons), Psychology, MSc, Psychology of Education
Olivia Guy-Evans is a writer and associate editor for Simply Psychology. She has previously worked in healthcare and educational sectors.
Before you write your essay it's important to analyse the task and understand exactly what the essay question is asking. It is possible your lecturer will give you some advice – pay attention to this as it will help you plan your answer.
Next conduct preliminary reading based on your lecture notes. At this stage it's not crucial to have a robust understanding of key theories or studies, but you should at least have a general "gist" of the literature.
After reading, plan a response to the task. This plan could be in the form of a mind map, a summary table, or by writing a core statement (which encompass the entire argument of your essay in just a few sentences).
After writing your plan conduct supplementary reading and refine your plan and make it more detailed.
It is tempting to skip these preliminary steps and just write the first draft while reading at the same time. However, reading and planning will make the essay writing process easier, quicker, and ensure a higher quality essay is produced.
Now let us look at what constitutes a good essay in psychology. There are a number of important features.
A Global Structure – structure the material in a way that allows for a logical sequence of ideas. Each paragraph / statement should follow sensibly from its predecessor. The essay should "flow". The introduction, main body and conclusion should all be linked.
Each paragraph should comprise a main theme which are illustrated and developed through a number of points (supported by evidence).
Knowledge and Understanding – recognise, recall and show understanding on a range of scientific material that accurately reflects the main theoretical perspectives.
Critical Evaluation – arguments should be supported by appropriate evidence and/or theory from the literature. Evidence of independent thinking, insight and evaluation of the evidence.
Quality of Written Communication – writing clearly and succinctly with appropriate use of paragraphs, spelling and grammar. All sources referenced accurately and in line with APA guidelines.
In the main body of the essay every paragraph should demonstrate both knowledge and critical evaluation.
There should also be an appropriate balance between these two essay components. Try to aim for about a 60/40 split if possible. Most students make the mistake of writing too much knowledge and not enough evaluation (which is the difficult bit).
It is best to structure your essay according to key themes. Themes are illustrated and developed through a number of points (supported by evidence). Choose relevant points only, ones that most reveal the theme or help to make a convincing and interesting argument.
In This Article
Knowledge and Understanding
Remember that an essay is simply a discussion / argument on paper. Don"t make the mistake of writing all the information you know regarding a particular topic.
You need to be concise, and clearly articulate your argument. A sentence should contain no unnecessary words, a paragraph no unnecessary sentences.
Each paragraph should have a purpose / theme, and make a number of points – which need to be support by high quality evidence. Be clear why each point is is relevant to the argument. It would be useful at the beginning of each paragraph if you explicitly outlined the theme being discussed (.e.g. cognitive development, social development etc.).
Try not to overuse quotations in your essays. It is more appropriate to use original content to demonstrate your understanding.
Psychology is a science so you must support your ideas with evidence (not your own personal opinion). If you are discussing a theory or research study make sure you cite the source of the information.
Note this is not the author of a textbook you have read – but the original source / author(s) of the theory or research study.
For example:
Bowlby (1951) claimed that mothering is almost useless if delayed until after two and a half to three years and, for most children, if delayed till after 12 months, i.e. there is a critical period.
Maslow (1943) stated that people are motivated to achieve certain needs. When one need is fulfilled a person seeks to fullfil the next one, and so on.
As a general rule make sure there is at least one citation (i.e. name of psychologist and date of publication) in each paragraph.
Remember to answer the essay question. Underline the key words in the essay title. Don"t make the mistake of simply writing everything you know of a particular topic, be selective. Each paragraph in your essay should contribute to answering the essay question.
Critical Evaluation
In simple terms this means outlining the strengths and limitations of a theory or research study.
There are many ways you can critically evaluate:
Methodological evaluation of research –
Is the study valid / reliable ? Is the sample biased or can we generalize the findings to other populations? What are the strengths and limitations of the method used and data obtained?
Be careful to ensure that any methodological criticisms are justified and not trite. Rather than hunting for weaknesses in every study; only highlight limitations which make you doubt the conclusions that the authors have drawn – e.g. where an alternative explanation might be equally likely because something hasn't been adequately controlled.
Compare or contrast different theories –
Outline how the theories are similar and how they differ. This could be two (or more) theories of personality / memory / child development etc. Also try to communicate the value of the theory / study.
Debates or perspectives –
Refer to debates such as nature or nurture, reductionism vs. holism or the perspectives in psychology . For example, would they agree or disagree with a theory or the findings of the study?
What are the ethical issues of the research? –
Does a study involve ethical issues such as deception, privacy, psychological and physical harm.
If research is biased towards men or women it does not provide a clear view of the behavior that has been studied. A dominantly male perspective is known as an androcentric bias.
Is the theory / study ethnocentric? Psychology is predominantly a white, Euro-American enterprise. In some texts, over 90% of studies have US participants, who are predominantly white and middle class. Does the theory or study being discussed judge other cultures by Western standards?
This raises the issue of whether it's morally and/or scientifically right to use animals. The main criterion is that benefits must outweigh costs. But benefits are almost always to humans and costs to animals.
Animal research also raises the issue of extrapolation. Can we generalize from studies on animals to humans as their anatomy & physiology is different from humans?
The PEC System
It is very important to elaborate on your evaluation. Don"t just write a shopping list of brief (one or two sentence) evaluation points. Instead make sure you expand on your points, remember, quality of evaluation is most important than quantity.
When you are writing an evaluation paragraph use the PEC system.
Make your P oint.
E xplain how and why the point is relevant.
Discuss the C onsequences / implications of the theory or study. Are they positive or negative?
For Example
( Point ) It is argued that psychoanalytic therapy is only of benefit to an articulate, intelligent, affluent minority.
( Explain ) Because psychoanalytic therapy involves talking and gaining insight, and is costly and time-consuming, it is argued that it is only of benefit to an articulate, intelligent, affluent minority. Evidence suggests psychoanalytic therapy works best if the client is motivated and has a positive attitude.
( Consequences ) A depressed client's apathy, flat emotional state and lack of motivation limit the appropriateness of psychoanalytic therapy for depression. Furthermore, the levels of dependency of depressed clients mean that transference is more likely to develop.
Using Research Studies in your Essays
Research studies can either be knowledge or evaluation.
If you refer to the procedures and findings of a study, this shows knowledge and understanding.
If you comment on what the studies shows, and what it supports and challenges about the theory in question, this shows evaluation.
Writing an Introduction
It is often best to write your introduction when you have finished the main body of the essay, so that you have a good understanding to the topic area.
If there is a word count for your essay try to devote 10% of this to your introduction.
Ideally the introduction should;
Identify the subject of the essay and define the key terms. Highlight the major issues which "lie behind" the question. Let the reader know how you will focus your essay by identifying the main themes to be discussed. "Signpost" the essay's key argument, (and, if possible, how this argument is structured).
Introductions are very important as first impressions count and they can create a h alo effect in the mind of the lecturer grading your essay. If you start off well then you are more likely to be forgiven for the odd mistake later one.
Writing a Conclusion
So many students either forget to write a conclusion or fail to give it the attention it deserves.
If there is a word count for your essay try to devote 10% of this to your conclusion.
Ideally the conclusion should summarize the key themes / arguments of your essay. State the take home message – don't sit on the fence, instead weigh up the evidence presented in the essay and make a decision which side of the argument has more support.
Also, you might like to suggest what future research may need to be conducted and why (read the discussion section of journal articles for this).
Don"t include new information / arguments (only information discussed in the main body of the essay).
If you are unsure of what to write read the essay question and answer it in one paragraph.
Points that unite or embrace several themes can be used to great effect as part of your conclusion.
The Importance of Flow
Obviously, what you write is important, but how you communicate your ideas / arguments has a significant influence on your overall grade. Most students may have similar information / content in their essays, but the better students communicate this information concisely and articulately.
When you have finished the first draft of your essay you must check if it "flows". This is an important feature of quality of communication (along with spelling and grammar).
This means that the paragraphs follow a logical order (like the chapters in a novel). Have a global structure with themes arranged in a way that allows for a logical sequence of ideas. You might want to rearrange (cut and paste) paragraphs to a different position in your essay if they don"t appear to fit in with the essay structure.
To improve the flow of your essay make sure the last sentence of one paragraph links to first sentence of the next paragraph. This will help the essay flow and make it easier to read.
Finally, only repeat citations when it is unclear which study / theory you are discussing. Repeating citations unnecessarily disrupts the flow of an essay.
Referencing
The reference section is the list of all the sources cited in the essay (in alphabetical order). It is not a bibliography (a list of the books you used).
In simple terms every time you cite/refer to a name (and date) of a psychologist you need to reference the original source of the information.
If you have been using textbooks this is easy as the references are usually at the back of the book and you can just copy them down. If you have been using websites then you may have a problem as they might not provide a reference section for you to copy.
References need to be set out APA style :
Author, A. A. (year). Title of work . Location: Publisher.
Journal Articles
Author, A. A., Author, B. B., & Author, C. C. (year). Article title. Journal Title, volume number (issue number), page numbers
A simple way to write your reference section is use Google scholar . Just type the name and date of the psychologist in the search box and click on the "cite" link.
Next, copy and paste the APA reference into the reference section of your essay.
Once again remember that references need to be in alphabetical order according to surname.
New paper type - Summary of online lectures 5% OFF!
essay writing service
KingEssays reviews:
4.4 out of 5
4.5 out of 5
What is an Evaluative Essay?
Many students are asked to evaluate a story or subject in their course material through an evaluation essay. But, before starting you need to understand what an evaluation essay is and how it differs from descriptive type of essay. An evaluation essay is a feedback or review, however it has a huge contrast. These kinds of essays can be written for any subject from film to restaurant. An evaluative essay generally speaking, is an individual evaluation which contains an abstract view with providing a justification. For example you watch a movie and then you are asked to evaluate it on the basis of your exposition. The interesting fact about an evaluative essay is its uniqueness. Two individual can have a different evaluation for the same subject. While watching a film, one may find it interesting while other may find it boring. The criteria for making an evaluation essay is different for everyone depending upon their way of analysis. Here is your guide to begin with writing an evaluation essay for your chosen subject:
How Do You Write an Evaluation Essay: Quick Tips
Following are the quick tips on how to write an effective evaluation essay:
Go through source material to thoroughly consider your exposition before composing it. Along these lines, you can keep yourself from revising a few times before submitting it.
Look for each section of your evaluation paper before proceeding to the next section. It can assist you with organizing contemplations and you can make sure that essential aspects are not ignored anywhere.
While evaluating, avoid discussing the perspectives about your objects that are fascinating for you only. Obviously, the writer may need to expound regarding a matter they truly like, however remember that everyone reading your essay probably won't have interest in your theme.
When assessing your subject, don't overlook negative perspectives. Regardless of whether you believe that the occasion, place, and different angles are essential, endeavor to give perusers detriments just as points of interest.
The entire exposition must be written in one tone.
It is appealing to have communicated all of the opinions experienced while reviewing the work.
Avoid an absence of thinking, and a direct retelling of the work.
This is only a sample, to get your own paper you need to:
Evaluation Essay Example
Evaluation Essay Example Movie
Evaluation Essay Examples
Evaluation Essay Outline
Evaluation Essay Sample
Self Evaluation Essay Examples
How Do You Start an Evaluation Essay?
Before you start an evaluative essay, first choose your topic. Follow the simple steps to begin with any evaluative paper. Here are the initial steps:
The topic can be about anything such as a movie, story, book, novel, restaurant or any service organization.
Initially, write a theoretical explanation of your selected subject.
Then determine the criteria used to evaluate the product or service. Make a thesis statement that present your contention about the subject.
Look for the enough supporting proofs to defend your position so, the readers would be able to agree with your hypothesis.
Make a draft of your exposition.
Order an Exclusive Paper of Top Standard
100% Originality Assured. Only Qualified Specialists
Top Quality
96% customers' satisfaction rate
400+ Native Writers
with minimum Master's degree
Discounts & Bonuses
5% discount with FIRST5 code
Evaluation Essay Key Elements
The important elements to make an evaluation essay are three: i.e. criteria, judgments and evidence, which are explained as follows: 
Criteria implies setting up what the standards are for the item to be evaluated. Making a criterion implies exhibiting what is expect as the perfect result. For an effective evaluation essay you have to make a clear criteria in your mind. In fact jot it down! A clear criteria drives the conclusion. For instance, when assessing an eatery, the writer need to build up the criteria on the basis of value, neatness, timeliness of order and taste. By clinging to a strong criteria you would then be able to be compare a particular eatery to another.
The judgment of your evaluation is the foundation of your essay around which thesis statement revolves, is based on whether the measures are met. As it were, the judgment is the thing that really is. Utilizing the model from above, if the main foundation for assessing a food providing company is the nature of the food they offer, the judgment would state regardless of whether the specific eating place has offered services that meets this expressed quality.
The evidence is the proof which provide refinements to help your judgment. In case that your judgment is that a specific restaurant or service organization does not reliably offer quality, you have to proof this with evidence enough to indicate from where the judgment has been arrived. 
What is an Example of Evaluation Essay?
Similar to descriptive essay, the evaluative essay outline consist of introduction, body and conclusion. Below, you can find the guidelines on how to write each part:
when beginning an evaluation essay, the hardest part is to write an effective introduction? The main purpose of a solid intro is to catch the eyes of reader and quickly delineate for what your essay is, so that just a few sentences can reveal your exposition and the reader would like to continue reading. Coincidentally, for the starting part a few sentences are sufficient. Your introduction closes with the thesis statement which articulate your thoughts on which you are going to put in highlights in the evaluation.
There should be atleast three or more paragraphs in the body section. Each passage of body section should be started with a topic sentence that fills in as a little examples and illustrations. Prove your topic sentence with evidence from credible resources. Ensure that you have exhibited enough data and subtleties in each passage, so every reader who reads it, can be prepared to agree with your ideas.
Your conclusion begins with thesis statement. A conclusion, like other essays has a closing phrase. Start your conclusion by restating your thesis restatement. Then, review all the main points you have raised in your body paragraphs wrapping up with the final estimation you want your readers to get from your evaluation. Simple, this is how you conclude your essay!
Many students when composing an evaluation essay try to begin with the sample and example which helps them in writing. Regardless of if the essay is your evaluation paper test, as a student you may discover basic ideas to consider in your evaluation essay. The composition procedure of an evaluation essay can be simple when you have a model to replicate or follow. From a genuine model of an evaluative essay you can pick the standards that the essay writer has utilized in their composition. It is never prescribe to the students to duplicate the content of the evaluation essay available online for your evaluation paper – it might be viewed as faking. In extraordinary cases, the students can make over completed papers. However, when the essay is written without anyone else help, it is can surely very different, for which the student can get a high assessment. If you copy and re-write some material from the examples, be sure to check the composed article for unoriginality. Also, we have provided below a few sample works in this article for your assistance.
Film Evaluative Essay
Tunnel Vision
Bottom Line
Conclude your story with the inferences you have reached through evaluation and shape the assessment of your chosen story. A conclusion is meant to sum up all you had offered in your body section. At last, you can offer advice to the pursuers of the essay on whether viewing the story was worthy or not. If you concluding by negative criticism, you have to quickly clarify why. At that point, clarify your position especially inspired by which events. You should conclude with the inquiries that can assist you with making your exposition about the story: Has the story lived up to the expectation you had? Portray what you expected before you had seen the story and whether it has satisfied you as an audience or not. How can this story be contrasted with another from a similar class? Do you believe that this is the perfect story of a specific class? For this you can utilize this correlation with feature negative or positive parts of the story.
Popular Essays
Purdue Online Writing Lab College of Liberal Arts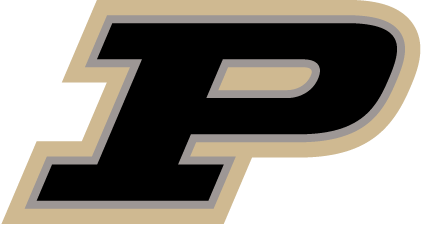 Tips and Examples for Writing Thesis Statements

Welcome to the Purdue OWL
This page is brought to you by the OWL at Purdue University. When printing this page, you must include the entire legal notice.
Copyright ©1995-2018 by The Writing Lab & The OWL at Purdue and Purdue University. All rights reserved. This material may not be published, reproduced, broadcast, rewritten, or redistributed without permission. Use of this site constitutes acceptance of our terms and conditions of fair use.
This resource provides tips for creating a thesis statement and examples of different types of thesis statements.
Tips for Writing Your Thesis Statement
1. Determine what kind of paper you are writing:
An analytical paper breaks down an issue or an idea into its component parts, evaluates the issue or idea, and presents this breakdown and evaluation to the audience.
An expository (explanatory) paper explains something to the audience.
An argumentative paper makes a claim about a topic and justifies this claim with specific evidence. The claim could be an opinion, a policy proposal, an evaluation, a cause-and-effect statement, or an interpretation. The goal of the argumentative paper is to convince the audience that the claim is true based on the evidence provided.
If you are writing a text that does not fall under these three categories (e.g., a narrative), a thesis statement somewhere in the first paragraph could still be helpful to your reader.
2. Your thesis statement should be specific—it should cover only what you will discuss in your paper and should be supported with specific evidence.
3. The thesis statement usually appears at the end of the first paragraph of a paper.
4. Your topic may change as you write, so you may need to revise your thesis statement to reflect exactly what you have discussed in the paper.
Thesis Statement Examples
Example of an analytical thesis statement:
The paper that follows should:
Explain the analysis of the college admission process
Explain the challenge facing admissions counselors
Example of an expository (explanatory) thesis statement:
Explain how students spend their time studying, attending class, and socializing with peers
Example of an argumentative thesis statement:
Present an argument and give evidence to support the claim that students should pursue community projects before entering college
Questions about Expos?
Writing Support for Instructors
Ending the Essay: Conclusions
So much is at stake in writing a conclusion. This is, after all, your last chance to persuade your readers to your point of view, to impress yourself upon them as a writer and thinker. And the impression you create in your conclusion will shape the impression that stays with your readers after they've finished the essay.
The end of an essay should therefore convey a sense of completeness and closure as well as a sense of the lingering possibilities of the topic, its larger meaning, its implications: the final paragraph should close the discussion without closing it off.
To establish a sense of closure, you might do one or more of the following:
Conclude by linking the last paragraph to the first, perhaps by reiterating a word or phrase you used at the beginning.
Conclude with a sentence composed mainly of one-syllable words. Simple language can help create an effect of understated drama.
Conclude with a sentence that's compound or parallel in structure; such sentences can establish a sense of balance or order that may feel just right at the end of a complex discussion.
To close the discussion without closing it off, you might do one or more of the following:
Conclude with a quotation from or reference to a primary or secondary source, one that amplifies your main point or puts it in a different perspective. A quotation from, say, the novel or poem you're writing about can add texture and specificity to your discussion; a critic or scholar can help confirm or complicate your final point. For example, you might conclude an essay on the idea of home in James Joyce's short story collection,  Dubliners , with information about Joyce's own complex feelings towards Dublin, his home. Or you might end with a biographer's statement about Joyce's attitude toward Dublin, which could illuminate his characters' responses to the city. Just be cautious, especially about using secondary material: make sure that you get the last word.
Conclude by setting your discussion into a different, perhaps larger, context. For example, you might end an essay on nineteenth-century muckraking journalism by linking it to a current news magazine program like  60 Minutes .
Conclude by redefining one of the key terms of your argument. For example, an essay on Marx's treatment of the conflict between wage labor and capital might begin with Marx's claim that the "capitalist economy is . . . a gigantic enterprise of dehumanization "; the essay might end by suggesting that Marxist analysis is itself dehumanizing because it construes everything in economic -- rather than moral or ethical-- terms.
Conclude by considering the implications of your argument (or analysis or discussion). What does your argument imply, or involve, or suggest? For example, an essay on the novel  Ambiguous Adventure , by the Senegalese writer Cheikh Hamidou Kane, might open with the idea that the protagonist's development suggests Kane's belief in the need to integrate Western materialism and Sufi spirituality in modern Senegal. The conclusion might make the new but related point that the novel on the whole suggests that such an integration is (or isn't) possible.
Finally, some advice on how not to end an essay:
Don't simply summarize your essay. A brief summary of your argument may be useful, especially if your essay is long--more than ten pages or so. But shorter essays tend not to require a restatement of your main ideas.
Avoid phrases like "in conclusion," "to conclude," "in summary," and "to sum up." These phrases can be useful--even welcome--in oral presentations. But readers can see, by the tell-tale compression of the pages, when an essay is about to end. You'll irritate your audience if you belabor the obvious.
Resist the urge to apologize. If you've immersed yourself in your subject, you now know a good deal more about it than you can possibly include in a five- or ten- or 20-page essay. As a result, by the time you've finished writing, you may be having some doubts about what you've produced. (And if you haven't immersed yourself in your subject, you may be feeling even more doubtful about your essay as you approach the conclusion.) Repress those doubts. Don't undercut your authority by saying things like, "this is just one approach to the subject; there may be other, better approaches. . ."
Copyright 1998, Pat Bellanca, for the Writing Center at Harvard University
How to Read an Assignment
How to Do a Close Reading
Developing A Thesis
Counterargument
Topic Sentences and Signposting
Transitioning: Beware of Velcro
How to Write a Comparative Analysis
Brief Guides to Writing in the Disciplines
Quick Links
Schedule an Appointment
Drop-in Hours
English Grammar and Language Tutor
Harvard Guide to Using Sources
Writing Advice: The Harvard Writing Tutor Blog
Departmental Writing Fellows
Videos from the 2022 Three Minute Thesis Competition
Follow @HCWritingCenter
Have a language expert improve your writing
Run a free plagiarism check in 10 minutes, generate accurate citations for free.
Knowledge Base
How to write an essay introduction | 4 steps & examples
How to Write an Essay Introduction | 4 Steps & Examples
Published on February 4, 2019 by Shona McCombes . Revised on September 14, 2022.
A good introduction paragraph is an essential part of any academic essay . It sets up your argument and tells the reader what to expect.
The main goals of an introduction are to:
Catch your reader's attention.
Give background on your topic.
Present your thesis statement —the central point of your essay.
This introduction example is taken from our interactive essay example on the history of Braille.
The invention of Braille was a major turning point in the history of disability. The writing system of raised dots used by visually impaired people was developed by Louis Braille in nineteenth-century France. In a society that did not value disabled people in general, blindness was particularly stigmatized, and lack of access to reading and writing was a significant barrier to social participation. The idea of tactile reading was not entirely new, but existing methods based on sighted systems were difficult to learn and use. As the first writing system designed for blind people's needs, Braille was a groundbreaking new accessibility tool. It not only provided practical benefits, but also helped change the cultural status of blindness. This essay begins by discussing the situation of blind people in nineteenth-century Europe. It then describes the invention of Braille and the gradual process of its acceptance within blind education. Subsequently, it explores the wide-ranging effects of this invention on blind people's social and cultural lives.
Table of contents
Step 1: hook your reader, step 2: give background information, step 3: present your thesis statement, step 4: map your essay's structure, step 5: check and revise, more examples of essay introductions, frequently asked questions about the essay introduction.
Your first sentence sets the tone for the whole essay, so spend some time on writing an effective hook.
Avoid long, dense sentences—start with something clear, concise and catchy that will spark your reader's curiosity.
The hook should lead the reader into your essay, giving a sense of the topic you're writing about and why it's interesting. Avoid overly broad claims or plain statements of fact.
Examples: Writing a good hook
Take a look at these examples of weak hooks and learn how to improve them.
Braille was an extremely important invention.
The invention of Braille was a major turning point in the history of disability.
The first sentence is a dry fact; the second sentence is more interesting, making a bold claim about exactly  why the topic is important.
The internet is defined as "a global computer network providing a variety of information and communication facilities."
The spread of the internet has had a world-changing effect, not least on the world of education.
Avoid using a dictionary definition as your hook, especially if it's an obvious term that everyone knows. The improved example here is still broad, but it gives us a much clearer sense of what the essay will be about.
Mary Shelley's  Frankenstein is a famous book from the nineteenth century.
Mary Shelley's Frankenstein is often read as a crude cautionary tale about the dangers of scientific advancement.
Instead of just stating a fact that the reader already knows, the improved hook here tells us about the mainstream interpretation of the book, implying that this essay will offer a different interpretation.
Next, give your reader the context they need to understand your topic and argument. Depending on the subject of your essay, this might include:
Historical, geographical, or social context
An outline of the debate you're addressing
A summary of relevant theories or research about the topic
Definitions of key terms
The information here should be broad but clearly focused and relevant to your argument. Don't give too much detail—you can mention points that you will return to later, but save your evidence and interpretation for the main body of the essay.
How much space you need for background depends on your topic and the scope of your essay. In our Braille example, we take a few sentences to introduce the topic and sketch the social context that the essay will address:
Here's why students love Scribbr's proofreading services
Discover proofreading & editing
Now it's time to narrow your focus and show exactly what you want to say about the topic. This is your thesis statement —a sentence or two that sums up your overall argument.
This is the most important part of your introduction. A  good thesis isn't just a statement of fact, but a claim that requires evidence and explanation.
The goal is to clearly convey your own position in a debate or your central point about a topic.
Particularly in longer essays, it's helpful to end the introduction by signposting what will be covered in each part. Keep it concise and give your reader a clear sense of the direction your argument will take.
As you research and write, your argument might change focus or direction as you learn more.
For this reason, it's often a good idea to wait until later in the writing process before you write the introduction paragraph—it can even be the very last thing you write.
When you've finished writing the essay body and conclusion , you should return to the introduction and check that it matches the content of the essay.
It's especially important to make sure your thesis statement accurately represents what you do in the essay. If your argument has gone in a different direction than planned, tweak your thesis statement to match what you actually say.
You can use the checklist below to make sure your introduction does everything it's supposed to.
Checklist: Essay introduction
My first sentence is engaging and relevant.
I have introduced the topic with necessary background information.
I have defined any important terms.
My thesis statement clearly presents my main point or argument.
Everything in the introduction is relevant to the main body of the essay.
You have a strong introduction - now make sure the rest of your essay is just as good.
Argumentative
Literary analysis
This introduction to an argumentative essay sets up the debate about the internet and education, and then clearly states the position the essay will argue for.
The spread of the internet has had a world-changing effect, not least on the world of education. The use of the internet in academic contexts is on the rise, and its role in learning is hotly debated. For many teachers who did not grow up with this technology, its effects seem alarming and potentially harmful. This concern, while understandable, is misguided. The negatives of internet use are outweighed by its critical benefits for students and educators—as a uniquely comprehensive and accessible information source; a means of exposure to and engagement with different perspectives; and a highly flexible learning environment.
This introduction to a short expository essay leads into the topic (the invention of the printing press) and states the main point the essay will explain (the effect of this invention on European society).
In many ways, the invention of the printing press marked the end of the Middle Ages. The medieval period in Europe is often remembered as a time of intellectual and political stagnation. Prior to the Renaissance, the average person had very limited access to books and was unlikely to be literate. The invention of the printing press in the 15th century allowed for much less restricted circulation of information in Europe, paving the way for the Reformation.
This introduction to a literary analysis essay , about Mary Shelley's Frankenstein , starts by describing a simplistic popular view of the story, and then states how the author will give a more complex analysis of the text's literary devices.
Mary Shelley's Frankenstein is often read as a crude cautionary tale. Arguably the first science fiction novel, its plot can be read as a warning about the dangers of scientific advancement unrestrained by ethical considerations. In this reading, and in popular culture representations of the character as a "mad scientist", Victor Frankenstein represents the callous, arrogant ambition of modern science. However, far from providing a stable image of the character, Shelley uses shifting narrative perspectives to gradually transform our impression of Frankenstein, portraying him in an increasingly negative light as the novel goes on. While he initially appears to be a naive but sympathetic idealist, after the creature's narrative Frankenstein begins to resemble—even in his own telling—the thoughtlessly cruel figure the creature represents him as.
Your essay introduction should include three main things, in this order:
An opening hook to catch the reader's attention.
Relevant background information that the reader needs to know.
A thesis statement that presents your main point or argument.
The length of each part depends on the length and complexity of your essay .
The "hook" is the first sentence of your essay introduction . It should lead the reader into your essay, giving a sense of why it's interesting.
To write a good hook, avoid overly broad statements or long, dense sentences. Try to start with something clear, concise and catchy that will spark your reader's curiosity.
A thesis statement is a sentence that sums up the central point of your paper or essay . Everything else you write should relate to this key idea.
The thesis statement is essential in any academic essay or research paper for two main reasons:
It gives your writing direction and focus.
It gives the reader a concise summary of your main point.
Without a clear thesis statement, an essay can end up rambling and unfocused, leaving your reader unsure of exactly what you want to say.
The structure of an essay is divided into an introduction that presents your topic and thesis statement , a body containing your in-depth analysis and arguments, and a conclusion wrapping up your ideas.
The structure of the body is flexible, but you should always spend some time thinking about how you can organize your essay to best serve your ideas.
Cite this Scribbr article
If you want to cite this source, you can copy and paste the citation or click the "Cite this Scribbr article" button to automatically add the citation to our free Citation Generator.
McCombes, S. (2022, September 14). How to Write an Essay Introduction | 4 Steps & Examples. Scribbr. Retrieved March 14, 2023, from https://www.scribbr.com/academic-essay/introduction/
Is this article helpful?
Shona McCombes
Other students also liked, how to write a thesis statement | 4 steps & examples, academic paragraph structure | step-by-step guide & examples, how to conclude an essay | interactive example, what is your plagiarism score.
Development
IT & Software
Data Science
Soft Skills
HR and L&D
Office Productivity
The Critical Analysis Essay: An Introduction and Topic Resources
Tips for Reading Critically
When writing creatively, there are a few things you should consider. Try to identify the purpose of the work, analyze the structure, and be sure to do your research for anything unfamiliar to you. Outline the work, write a summary, and evaluate how the author accomplished the purpose of the work.
Study Guides and Strategies offers an excellent page on critical reading including a worksheet that can be filled out and printed . Use this worksheet as a guideline while working on your essay. Study Guides and Strategies also lists some characteristics of critical readers, and you should consider applying those characteristics when reading through the work you're analyzing.
Writing Your Critical Analysis Essay
Before you start your essay, it's important to consider an outline. Not only will it help you stay on topic while writing, but it will allow you to get all of your thoughts down while they're still fresh in your mind. An example outline is written below. Learn how to write better college essays .
 An Example Outline
 I. Background Information
A. Information about the work
3. Publication
B. Your main reaction to the work, your thesis statement
II. Summary of the Work
III. Analysis of the Work
A. Statement of the topic or purpose of the work
B. Evaluating the organization of the work
C. Evaluating the style of the work
D. The effectiveness of the work
E. Evaluating how the author treats the topic
F. Evaluating the appeal of the work to a particular audience
The Layout of Your Paper
Like all other essays, your critical analysis essay should include an introduction, a body, and a conclusion. The length of your assignment will decide how many body paragraphs you will have. You should include the background information within the introduction paragraph of your essay. This will introduce the work to your reader as well as your thesis statement.
Your summary of the work will be included in the body. Some teachers will request that you skip the summary as they have likely read the work themselves, but if you were asked to choose your own piece to analyze, you should include a summary. Your summary should be short, no more than a couple of paragraphs.
Once you have summarized the work, you should begin your analysis. Although much of your analysis is based on how you responded to the work, you should avoid using the statements "I think" or "In my opinion." Pointing out your opinion will only lessen the strength behind it. Boost your proofreading skills to write a better essay .
Remember that your thesis is only as strong as the evidence to back it. Although most teachers allow external sources when writing critical analysis essays, most would prefer you use only the text itself as your only source. Not only does this encourage you to support your thesis with only the work itself, but it will also increase your critical reading of the work as you will analyze every bit of the writing to find a thesis you can prove.
Your conclusion should summarize everything you already discussed in your paper. Restate your thesis, summarize your analysis, and include any possible recommendations on improving the piece. Remember that your conclusion shouldn't be much more than a paragraph or two. Also, don't forget to cite any quotes or paraphrases.
How to Cite in Text
Depending on your teacher, you will need to follow MLA or APA format when citing your quotations and paraphrases of the author's work. Most community colleges use only MLA style, and most universities or four-year colleges use APA format. Here's a short summary on both MLA and APA.
Citing Works in Text with MLA Format
Because you will likely only have one work to cite, this will make citing your work easy. There are a number of ways you can cite within the text. The first is by stating the author's name before citing:
As Robert Frost stated in his poem, "I took the one less traveled by,/And that has made all the difference" (17).
The slash is used to show a line break, which is common in poems. By stating the author's name before the quote, you only need to write the page number within the parenthesis. Here's another way you can quote an author's work:
"I took the one less traveled by,/And that has made all the difference" (Frost 17) gives us a powerful image of the strength behind the choices we make.
 The author's name is important to note only in the first quote when you have only one source. Because there is no mention of Robert Frost before or after the quote, it's important to add his name within the parenthesis. Here's another way to quote your source properly:
Robert Frost's mention of the difference made by picking the road less traveled by gives us a powerful image of the strength behind the choices we make (17).
This is a paraphrased quote from Robert Frost's poem, but you must still cite it because you mention another author's work.
Citing Works in Text with APA Format
Again, citing a single work in a paper will make things much easier, but APA makes things a bit more complicated. MLA format only requires mention of the author and the page number. APA requires the author, year of publication, and the page preceded by a "p." for reference. Using the same work from above, here's an example of the first method of citing within text using APA format:
As Frost (1916) states in his poem, "I took the one less traveled by,/And that has made all the difference" (p. 17).
The author's name is stated first, followed by the year of publication, and the page number follows after the quote. Here's another method of citing using APA format:
 "I took the one less traveled by,/And that has made all the difference" (Frost, 1916, p. 17) gives us a powerful image of the strength behind the choices we make.
If you don't plan to use the author's name in something known as a signal phrase, it's important to list it in the parenthesis with the year of publication and page number. Here are two examples of paraphrasing a work with APA format:
Robert Frost's (1916) mention of the difference made by picking the road less traveled by gives us a powerful image of the strength behind the choices we make.
Picking the road less traveled by gives us a powerful image of the strength behind the choices we make (Frost, 1916, p. 17).
You will notice that the first example doesn't have a page number. APA format allows it to be optional when paraphrasing. The second example is an example of paraphrasing in which the author is not mentioned by name.
Interested in learning more about proper writing and citation in both MLA and APA format,  taking a course like this one in college writing essentials will teach you both.
Recommended Articles
Expository writing prompts: 30 writing prompts for school and college students, how to start a compare and contrast essay: build the framework.
Share this article
Featured course.
Last Updated July 2021
Writing an IELTS essay | By Sean Mohammadi
Essay Writing students also learn
Empower your team. lead the industry..
Get a subscription to a library of online courses and digital learning tools for your organization with Udemy Business.
How to Write a Self-Evaluation

You've been asked to write a self-evaluation. That means not only do you have to reflect on the past year and demonstrate your value to the company you work for, but you also have to do it with a dash of humility and eagerness to grow.
No pressure, right?
Let's break down all the necessary steps, simplify things, and take the dread out of writing a self-evaluation. You've got this!
Write about your work with confidence Grammarly Business helps your writing shine Write with Grammarly
Before You Begin Writing Your Self-Evaluation
A lot of the work that goes into writing your own review is prep work. If you were aware that a self-evaluation was on the horizon, you may have been proactive and kept notes about your accomplishments and struggles over the course of the year. In that case, congratulations! You're halfway there.
But if the review process was a surprise or you didn't prep, don't fret. There's plenty you can do to pull together a strong self-evaluation.
1 Know how the self-evaluation is going to be used
It's helpful to know why your boss has asked for a self-review. Will it be used when he or she writes your performance review? Will it be brought into play when you're considered for raises or bonuses? How in-depth should the evaluation be? Should it include any analytics? This information will give you a solid starting point and ultimately affect how you write the review.
2 Write out a list of your accomplishments
It's time to think about what you've achieved over the past year. Brainstorm and create a master list of the things you've done. For now, include everything you can think of. As you sit down to write your review, you can whittle that list down to the essentials—the things you're most proud of and especially those that brought the most value to the company.
3 Gather analytics if you can
Make your value quantifiable whenever possible. "I increased my customer retention" isn't nearly as compelling as "I increased my customer retention by 21 percent." The extra time you take to do some analysis before you write your review will pay off by solidifying the value of your accomplishments. Data talks!
4 Write out a list of your struggles
Your self-appraisal shouldn't consist solely of you tooting your own horn. It's important to show that you recognize your on-the-job challenges. Again, be comprehensive. You can trim the list down to the major issues when you begin to write.
Writing Your Self-Review
Now that you're organized, you're ready to begin writing. Here are a few guidelines to keeping your review positive and aimed at showcasing your contributions while also helping with your professional development.
5 Narrow your accomplishments list down
Sure, you've done a lot over the course of the year, but your review should be about the highlights. Include any achievements that you have data to support. Also include the things you're most proud of. Show off your best work.
6 Don't forget to align your review with your manager's or team's goals
What goals was your manager or team striving to reach over the past year? How did your efforts contribute to reaching those goals? It's important to include this information in your self-review so your manager can clearly see how you've contributed.
7 Stay positive when describing your challenges
It's important that you use positive language to describe the things you've struggled with on the job. Your goal is not to call attention to your failures but to show your willingness to grow. Whenever possible, offer up your own solution to the problem. For example:
I failed to reach several deadlines.
"Failed" is a negative word. You don't want your boss to equate your name with failure. Instead, use positive language, and don't forget to show what you've done to address the problem:
Several missed deadlines helped me identify my time management challenges. I've started creating daily task lists to help me stay on track.
Here's a tip: Before you turn in your self-review, run it through IBM Watson's Tone Analyzer . High scores in social tendencies like agreeableness and conscientiousness are excellent. Watch for red flag emotions like anger or fear. A tentative language style will sound wishy-washy, but excessive confidence might come across as arrogant. Strive for a balance.
8 Keep the focus on you
If you didn't quite reach your objectives, don't point fingers—this is your review, not your team's. Your self-evaluation is no place to play the blame game. If you have a problem with a coworker and you believe that problem has affected your performance, that's something you need to bring to your manager's attention separately, and ideally long before your review.
9 Don't forget to ask for growth opportunities
Your self-review is a great place to make your case for professional development opportunities. Remember, in order to get what you want you've got to be willing to ask for it. So, even if your boss didn't specifically request it, go ahead and make your pitch to get that certification, attend that training session, or register for that conference. Your boss will likely appreciate your enthusiasm and desire to amp up your skill set.
10 Remember our self-evaluation do's and don'ts
Do incorporate feedback you've received from others. It's okay to include testimonials or meaningful quotes if you've got them. Show that others appreciate your contributions.
Don't just make a list. A bullet-pointed list of your accomplishments doesn't show much effort on your part. Write your review out. Thoughtfully.
Do prioritize. Remember to focus on the highlights when it comes to achievements, and the major concerns when it comes to challenges. Don't be tempted to include a laundry list.
Don't make typos. Even if writing isn't a big part of your job, your self-review is no place for typos and grammatical errors. Proofread!
Do get a second opinion. It's not a bad idea to have a friend, family member, or trusted colleague read over your self-evaluation before you turn it in. They can help you not only check for errors but also make sure your tone is positive and constructive.