Nursing School Personal Statement Examples: Best in
Read our top 3 sample statements.
Article Contents 23 min read
These outstanding nursing school personal statement examples have been approved by our admission experts who have helped countless students get into their top choice nursing programs.
Whether you are at the beginning stages of a nursing career looking to apply to nursing school or wanting to further your career by becoming a nurse practitioner or a clinical nurse specialist, you will probably have to write a nursing school personal statement to gain admission to your program of choice. Although personal essays may or may not be required, and this will ultimately depend on the program, applying to nursing school is an important endeavor, and your personal statement deserves great attention.
In this blog, we are going to guide you in the process of crafting a strong personal statement that highlights your skills as well as the characteristics you possess that make you a good fit for the program.
Note : If you want us to help you with your applications, interviews and/or standardized tests, book a free strategy call . If you are a university, business, or student organization representative and want to partner with us, visit our partnerships page .
Nursing School Personal Statement Examples
I stood there not knowing what to do and being completely sure I had made the biggest mistake of my life. My decision to travel to a remote area of the Amazon jungle in Colombia to work as an elementary school tutor felt like the right one at first, but as soon as I got there, I regretted it. Being faced with the harsh reality of a struggling community made me feel completely out of place. It was heart breaking to witness such a palpable scarcity of resources and realize that there was not much that I could do. It took a lot of determination and adaptability to overcome the shock. Eventually, I learned to navigate this new world and embrace my role in the community. I planned lessons for the children and used all my free time to teach their parents to read and write. I developed teaching materials adapting them to my students' context in order to make them meaningful. In the end, I realized I had become part of their lives, and I was humbled to have met such an amazing group of people. This experience taught me the true meaning of altruism and the value of hard work. This, alongside the cultural sensitivity that I developed, is what I am bringing with me to this new step in mi life.
Becoming a nurse has been my goal for a long time. As a child, due to an unfortunate kitchen accident, I burned my arms with hot water and had to stay in the hospital for serval days. I remember being very scared and in pain, but there was a lady in a white uniform who would come to visit me every afternoon. I always enjoyed seeing her because she spoke to me in a way that almost seemed like she was telling me a story, and that put me at ease. One day, I asked her why she always wore white, and she said she was a nurse. 'A nurse', I said to myself, thinking that was exactly what I wanted to be when I grew up. She was kind and compassionate, and she knew how to explain things. Those traits that I learned from her are the same skills that I have been honing ever since, as I know they will be essential in my future profession.
I could see my breath crystalize in the air as I exhaled, dribbling and dodging the opposing players on my way to the goal. "I'm open," shouted my teammate, poised right in front of the penalty box, waving his arms. Two more players stood between me and the goal. I hesitated, wondering if I should trust my teammate or try to score the winning point. Turning, I launched the ball into the air with a swift kick, and watched nervously as my teammate stopped it and sent it soaring above the goalie's head. As the crowd erupted in celebratory cheers, the game time buzzer rang out across the field and I knew I had done the right thing. Every team victory that season was a personal victory, sparking a feeling of elation that I seek to replicate as a member of whichever health care team I have the privilege of joining.
My biggest soccer fan was always my grandmother, who even brought orange slices for the team to practices, claiming, "The little things are the most important!" Several winters ago, my grandmother unknowingly exposed me to nursing when was hospitalized with pneumonia so severe that we were unsure if she would survive. Though her whole care team was dedicated, her nurse Jackie always went above and beyond to make sure my grandmother was comfortable and happy. Every day, Jackie would pop her head into the room and say "How's my girl today?" or stop what she was doing to run a cool cloth over my grandmother's feverish forehead. Each time I had to leave the hospital was gut-wrenching, but I felt better knowing that nurse Jackie treated my grandmother with such empathy. I remember being in awe of her kindness when I found out she left my grandmother sticky notes filled with encouraging messages while she was sleeping. When my grandmother asked her why she spent so much time on such little things when she had so many patients to attend to, Jackie winked and whispered, "The little things are the most important!" While I did not know I wanted to be a nurse in that moment, observing the profound impact Jackie made on my grandmother sparked a strong desire to explore the medical field.
Inspired by Jackie's compassion for patients like my grandmother, I aimed to make the same difference when I signed up to volunteer at Riverview Hospital. With lofty goals of becoming a physician, I threw myself into my volunteering efforts, often coming in early or staying late to help stock supplies. Whenever I had a spare moment, I would chat with a patient, rearrange their pillows, or a myriad of other small things. One of the most striking aspects of my volunteering experience was how little time Riverview doctors were able to spend with their patients due to the sheer number of people to whom they had to attend. Nurses, on the other hand, had near constant interaction with longer-term patients: assisting them to the bathroom, administering medications, or changing IV fluid bags while chatting with them about how they were feeling. I was reminded of Jackie when I watched how tenderly one of the nurses changed their wincing patient's bandages, all while trying to distract them with friendly conversation. Even aside from the comforting gestures I witnessed so frequently, it was the little things that made such a huge difference in patients' wellbeing. Without nurses there to help execute the game play, the team would never score! Always a team-player, I knew I wanted to be a nurse.
Though my time spent on the soccer field is less and less these days, I am thrilled about the possibility of joining a new team and working hard to bring us to victory. My introduction to nursing through nurse Jackie could not have been better. Seeing the relief she brought to my grandmother in her most vulnerable state inspired me to do the same for others. Watching the nurses at Riverview Hospital expertly fulfill their duties while treating each patient as an individual cemented my desire to become a nurse who remembers that the little things are the most important. I want to be there with the assist right before the buzzer, helping my patients win, because every victory on a care team will be personal. (Word count: 719)
"Help!" my friend Jack screamed as his faced swelled up due to an extreme allergic reaction to a candy bar he had just eaten. At the time, I did not know what to do, except to call for an ambulance. As we arrived at the hospital, I stayed by my friend's side to offer my support. I saw the physicians and nurses swarmed around him, ready to take action. After my friend's condition had been stabilized, he was left with the fear of another anaphylactic episode. It was his nurse that was able to calm his fears as she educated him on anaphylaxis and how to make the appropriate dietary changes. While I did not know how to respond with medical attention when my friend needed me, I gained a new purpose. I was inspired to become a nurse and to guide patients in times of uncertainty through compassion and education.
The process of creating a strong personal statement starts even before you begin writing. There is a certain amount of preparation that should take place to identify the specific information you want to include in your essay. So, make sure you take all the necessary steps before you are faced with the daunting, but fun, task of writing your first draft. Remember to give yourself between 6 to 8 weeks to write your statement. Be prepared to write several drafts as you edit and change your essay!
The first step is what we call the brainstorming stage. You will need to do some soul searching and write many ideas as they come to you. Working on this step can take you anywhere between a couple of hours to a whole week. It really depends on you and how much you can actually remember from your personal history. There are two types of information that you will need to brainstorm at this stage:
personal information
information about the program
The first one is going to come from you, from your memories, and from your background, while the second one is going to come from the programs you are interested in. Here, we discuss each one in detail:
1. Personal information : The goal behind this step is to start gathering information about your personal story and about any experiences that you have had from which you learned something valuable. The idea is to consider all those events in your life that may have contributed to your decision to apply to nursing school. In order to do this, think about your life as a child, the characteristics of the place where you were born and raised, any meaningful experiences that may have sparked your interest in the nursing field, any contact that you had with the healthcare world, or any healthcare workers in your family that had some influence on you. Then consider your high school and teenage years and any events that may have increased your interest in becoming a nurse. How did you finalize your decision to apply to nursing school? Did you have an 'a-ha' moment, or was it a more gradual process? Whatever the answers to these questions may be, be sure to identify these key moments because they will be useful for addressing the thesis of your essay, which is why you decided to devote your life to a career in nursing.
Tip : Look at these examples of meaningful experiences that can potentially spark, or validate, an individual's interest to become a nurse: being raised in a rural area with limited access to health care and wanting to do something about it in the future, growing up in an urban setting where great social disparity is evident and identifying opportunities to contribute to levelling up these differences, going through a personal injury or diagnosis that created opportunities to interact with nurses in a clinical setting, going through the illness of a loved one and seeing the impact that nurses have on a patient's journey, volunteering at something related to the health sciences or an unrelated field with plenty of opportunities for helping others and interacting with them, conducting research in something related to the field, being involved in extracurricular activities that can lead to reaching a high level of compassion or maturity, and so on.
As previously mentioned, the main goal of the brainstorming stage is to identify your reason for wanting to become a nurse as well as the relevant personal experiences that you can reference to support this decision. We suggest you make a list of five to seven experiences that you could potentially include in your essay. This list is going to be significantly reduced later one, but it is good to have a good amount to start with. As soon as you identify these meaningful experiences, be sure to also identify what you learned from them; that is, the skills you developed, the characteristics you refined, or any learning that resulted from going through these events in your life. Think about this carefully and select those skills that align with the ones your program of choice values. The information collected here is going to be essential later on when you start writing your essay.
Tip : Look at these skills that are essential in the nursing field, and which you have probably developed throughout your life, and see which ones you can directly connect to your personal experiences🡪 Resilience, dedication, passion, emotional connection, motivation and drive, collaboration, teamwork, perseverance, sense of social responsibility, empathy, time management, organizational skills, value of emotional well-being, etc.
Like any other type of personal statement, your nursing school statement is an academic paper and, as such, it should follow the same guidelines as any academic essay. Here are some aspects to be considered:
1. Spelling and grammar : It might feel like we are stating the obvious, but your essay should be impeccably well-written. This does not mean using elaborate and sophisticated language but ensuring that there are no typos, grammatical errors, or spelling issues of any kind. These errors take away from the quality and professionalism that you want to convey, so be sure to pay attention to potential issues. In order to minimize them, you will need to read and proofread your essay several times. Of course, the more you read it the more sense it is going to make to you, but this does not necessarily mean that everything is in order. It just means that, after you have worked on it for several hours, you will have to let it rest for a couple of days before reading it again. Another good strategy is reading it out loud or reading it to someone else. This will help you identify errors, incoherencies, or elements that detract from your narrative.
2. Length : It is up to each program to determine the word limit they require from applicants. This information is available on the programs' websites and will probably be given to you as part of your application package.
Tip : As each school's requirements and application process varies, it is advisable to look for more information regarding the profession and latest topics and trends on the Canadian Nurses Association, the Canadian Association of Schools of Nursing, or The American Association of Colleges of Nursing (AACN) (in the US).
In terms of length, it is very important that you stay within the limit because this shows, not only that you can be concise, but also that you can follow directions. If, after completing your first draft, you realize that you are over the limit, you will need to address this issue before moving on to drafting the second version. In order to do so, you can see what information is not serving a purpose and could be deleted without affecting the narrative that you have created. As writers, we tend to believe that everything on our essays is absolutely essential but, when faced with word limit issues, we soon discover that there is, in fact, some information that can be left out after all. That being said, it is important to be mindful of the limit since the moment you start writing. This is because you want to avoid having to reduce your essay excessively at later stages, as deleting too much information here and there will negatively impact the cohesiveness of your text.
3. Content : Besides all the information that you brainstormed from your own personal history and from the programs' websites regarding the areas that interest you, there is something else that should be part of the content of your essay, and that is, the prompt. You need to be aware of the prompt of the essay provided to you by the program, and you always want to address it. Some programs will ask for a general essay describing your motivations to become a nurse, in which case the information you gathered during the brainstorming stage will suffice, while others will give you a specific question to answer, in which case one paragraph of your essay should be devoted to answering said question.
Tip : To get an idea of the kinds of questions programs may ask you to answer in your personal essay, check some examples of nursing school interview questions:
4. The structure : Like any other academic essay, your nursing school personal statement should follow an academic structure and be organized in three major sections: introduction, body, and conclusion. See below for information on what each of these sections should include:
a. Introduction: This is your opening paragraph and, as such, it is the first impression you are going to cause on your readers; that is, the members of the admission committee. Important to remember here is the fact that an introduction can make or break your essay, so you need to come up with a very good one. The purpose of an introduction is to act as a road map that allows the reader to understand where your story is going. That being said, the most important part of your introduction is the opening sentence. This is the one that will draw the reader in and make them want to keep reading. Your opening sentence can be a quote, an anecdote, an event, or any idea that is captivating and enticing. See these examples: 'It was three in the morning, and I was sitting in an empty room trying to think how my life had come to this' or 'He did not need to say anything; I knew something was wrong just by looking at him'. Sentences such as these ones will leave the reader wanting to know more. There is a reason opening sentences are also called 'hook' sentences. Can you think of a good hook sentence to open your essay with?
b. Body: The body of your essay is where you elaborate on the introduction by providing personal examples. Remember all the brainstorming we asked you to do? This is where that information comes in handy. Your body paragraphs should include information about those meaningful experiences that you have gone through that have sparked and solidified you interest in pursuing a career in nursing. Depending on the word limit required by your program, you will decide how many of these experiences to include. We asked you to come up with five to seven during the brainstorming stage of the writing process. Now, since our recommendation is quality over quantity, you should plan to include maximum two or three experiences and present one experience in each paragraph. Of course, one experience per paragraph is not all it takes. Besides presenting the experience, you need to include what skills or characteristics you developed because of this event and how you will be able to apply these skills moving forward in your nursing profession. In case the program provided a specific question or prompt to be addressed, add a fourth paragraph where you answer this question. It is important to tell the program what they want to know, so do not forget to include this information as part of your body paragraphs.
Tip : Mention how your skills can be drawn upon in the future in order to give the admissions committee a glimpse of the type of nurse and professional you are going to be. Remember some of the essential skills in the nursing profession that we mentioned above and see how they connect to your past experiences.
c. Conclusion: The same way we place great importance on the introduction of a personal essay, we also want to emphasize the big role that your concluding paragraph has on your text as a whole. The most important thing we can tell you is that a conclusion should not be a summary. It should, instead, be a place to emphasize some of the major ideas you previously discussed and, when possible, it should circle back to the introduction. Conclusions have to be insightful and captivating. They should convey a sense of closure and an invitation to keep reflecting on the ideas that were presented in the essay. Think that this is the very last thing that the admissions committee will read from you. What is the last impression that you want to leave on these people? Be creative!
There is an unquestionable reality that we need to accept. No matter how much effort and time you put in writing your personal statement, there is a high probability that the committee members will not spend too much time reading it. Do not take this personally. They go through many application documents from many applicants like you and do not want to waste too much time reading one single essay, especially if it is not interesting enough. They want, instead, to be able to identify in a few minutes whether you are the person they are looking for. This, of course, creates the need for applicants to write essays that have great content, great structure, and that have that 'it' factor that will make them stand out from the crowd. Your essay should be easy to read and have a great narrative. It should not read like a CV or list every single experience you have had in chronological order. As we mentioned before, quality is better than quantity, and your nursing school personal essay should have precisely that: quality.
In terms of the order in which you should write your essay, we suggest you work on your body paragraphs first and then move on to working on the introduction and conclusion. As we mentioned above, your body paragraphs should include meaningful experiences from your life as well as any major takeaways from them and how you see yourself applying this learning in your future career as a nurse. Additionally, there should be a section of your essay where you answer any specific question provided by the program. In general, you want to make your body paragraphs memorable. Address one experience in each paragraph and be sure to create proper transitions in order to bring cohesion to your whole personal statement. If you do not know what transitions to use, you can always look for lists of connectors online to help you.
What experiences should end up in your body paragraphs? That is up to you. What we can suggest is that you diversify the content by highlighting experiences from different dimensions of your life. Having one of the paragraphs address a personal experience, the second address a research or academic experience, and the third address a volunteering or extracurricular activity is much better than including three experiences related to only research, for instance. Be strategic in how you showcase your skills!
Follow these steps to start drafting you essay:
Remember all the information you brainstormed earlier? The first thing you need to do is identify the top three experiences from your life that you want to include.
Once you have them, write them in bullet points. Create one bullet point for each that mentions what the experience is.
Then, expand each bullet point into sentences and these sentences into paragraphs.
As we mentioned above, each paragraph should have three essential elements: what the experience was (i.e., the meaningful experience), the main takeaways you got from it (i.e., skills you developed, characteristics you enhanced, etc.), and future applications (i.e., how you can apply this learning moving forward).
Once you have your paragraphs ready to go, make sure you start each one of them with a good opening sentence. Each paragraph should follow the same structure of the general essay. This will create flow and cohesion between ideas.
You can look at sample medical school personal statements and think how these medical school essays could be applied to the nursing field.
Ok, so you finished writing your first draft. Good job! However, this is only the beginning. Once you are happy with your first draft, you will need to receive expert feedback on it. Having a professional look at your essay and suggest changes to enhance what you have written is vital to create a strong product. You will see that, more often than not, these experts will be able to identify weak areas and ineffective ideas that you will not perceive. Once someone else looks at your essay, be sure to incorporate their suggestions, work on editing and polishing up your document, and do another revision. Crafting the perfect essay that will grant you admission to your dream program is a process that should be done carefully and conscientiously. That means multiple revisions and edits are essential. In general, writing a strong competitive essay does not happen overnight. The whole process can take several weeks. So, be prepared to put in the effort and remember to do some happy writing!
When applying to nursing school, sometimes you will need to write a personal essay. This academic essay should highlight some of your most meaningful personal experiences and the skills you gained through them. It should provide a good narrative that will help the admissions committee know more about you as a person and about your chance to be successful in their program. By showing that you possess certain skills that are important in the nursing profession, the committee members will see that you are a good fit. Writing your personal essay is not an easy task and should not be taken lightly, but when you finally finish writing and look at the amazing essay you have created, you will feel satisfied with the job you did and will be able to show your program of choice why they need to have you.
Frequently Asked Questions
No. Essays may or may not be required, depending on the program. You can check this portal and this portal to learn more.
No. There are a few steps that you wan to follow before you actually start writing. One of those is the brainstorming stage, and it will help you come up with all the ideas and information that you will need to write a good essay.
Personal information and information about the program or the areas that interest you.
Personal experiences that have been meaningful enough and that have allowed you to develop different skills that are important in the nursing field.
You need to identify the two or three areas of the program that attract you the most and see how those relate to your own experiences.
To identify the reasons that have led you to pursue a career in nursing.
It should have an academic structure and include an introduction, three or four body paragraphs, and a conclusion.
Yes, it is! You need to stay within the limit in order to show that you can be concise and also follow instructions.
Then you make sure you address it. Do not leave this information out, as it is essential to provide the program with the information they want to know.
Because it is the first impression that you are going to have on your readers.
It should begin with a captivating opening sentence in the introduction. A statement, quote, or anecdote that is creative and that sparks curiosity on the reader.
You want to describe one meaningful experience per paragraph (i.e., personal example), include the main takeaways from this experience, and how this learning can be applied in the future.
You need to have an expert give you feedback on it. You may think it is already perfect, but personal essays usually require lots of revisions before they can be at the competitive stage.
It depends on the writer, but it is usually something that does not happen overnight. It usually takes several weeks. It depends on how much access you have to professionals who can provide good feedback and how much time you devote to incorporating their suggestions.
Want more free tips? Subscribe to our channels for more free and useful content!
Apple Podcasts
Have a question? Ask our admissions experts below and we'll answer your questions!
Anything we didn't cover? Have a question? Ask below or share your comments!
Recommended Articles
100 Nursing School Interview Questions in
The Best "Why Do You Want to Be a Nurse?" Answers for Your Interview
Nursing School Recommendation Letter Example in
Nursing School Interview Question "Tell Me About Yourself" for
Get Started Now
Talk to one of our admissions experts
Our site uses cookies. By using our website, you agree with our cookie policy .
FREE Training Webclass:
How to make your nursing school application stand out, and avoid the top 5 mistakes that get most rejected.
7 Tips to Write an Effective Nursing School Essay
A great nursing school essay can increase your chances of getting into nursing school. Tips for your essay include planning, making yourself stand out, sharing your dreams, showing you care about people, explaining your qualifications, sharing why you want to attend that program, and having a friend edit your essay.
When applying for accelerated nursing programs , some of the best advice we can give you is to know how to optimize your ABSN application so you can increase your chances of getting accepted. While the application process requires you to consider prerequisites, GPA, and other general admissions requirements , there are also several factors to consider that go beyond hard data.
Writing an excellent nursing school essay is just one of those factors. Many accelerated nursing programs require a nursing school essay that outlines why you'd like to be nurse and why you are a good candidate for the nursing program. The essay shows who you are as an individual, providing a more well-rounded perspective of your career goals and your passion for nursing. This will help the admissions committee see whether you are a good fit for their program.
Learning how to craft an effective nursing school essay can yield great results when applying for nursing school. Follow these seven steps when writing your essay to help you get ahead.
1. Plan Your Nursing School Essay
Writing a good nursing school essay is important to getting your application considered and accepted. To do this effectively, you should spend a good deal of time planning your accelerated nursing school essay. Highlight the items you want to include in your essay, summarize your personal story, and incorporate your qualifications.
Start your essay with an attention-grabbing first topic statement to draw the reader in. You want to let the reader get an idea of who you are and what nursing means to you. So, plan out your main reasons for choosing nursing, and elaborate from there. Create an outline to work from, as this will help you stay focused and cohesive in your writing.
2. Make Yourself Stand Out
Effective nursing school essays express your personality while convincing the reader you are the right candidate for the program. A great way to do this is by sharing a story about yourself. You could also discuss an experience you had that led you to the decision to apply for nursing school or launched your desire to be a nurse.
You want to use your essay as a tool for showing why you should go to their school rather than simply telling why you want to go there. Use personal examples to make your essay more candid and intriguing. Share your motivation for wanting to attend that program and what inspires you.
3. Share Your Dreams
Getting into a good accelerated nursing school and earning your degree is essential in making your dreams of becoming a successful nurse come true. Your personal statement should include the long-term goals you have for your career in nursing. If your goal is to help children, or if you wish to advance your degree to become a specialty nurse, express this.
Admissions committees are interested in hearing about your long-term goals; goals illustrate that potential students are determined, which can lead to a better performance in school. Be as specific as you can with your goals.
See our tips on setting education goals for your nursing degree program so you can share those goals in your nursing school essay.
4. Show that You Care about People
As a nurse, your job will consist of caring for people around the clock in a positive and friendly way while efficiently taking care of their healthcare needs. It takes a certain type of selfless person to become a nurse, and you want to show you that you are that kind of person. Give examples of times when you went above and beyond to care for a loved one or a stranger. Let the committee know that you are passionate about caring for others. Empathy in nursing is a great quality to have.
5. Explain Your Qualifications
Your academic and work qualifications are recorded for review on your transcripts, test scores, and resume. However, those qualifications are only listed and don't go into detail, which means the admissions committee may not understand what you took out of those experiences.
The ABSN admissions requirements at Northeastern include a non-nursing bachelor's degree or at least 62 non-nursing college credits, plus a cumulative GPA of at least 3.0. You'll also need to complete a number of prerequisite courses , including:
Microbiology with Lab
Human Anatomy & Physiology I and II with Lab
Introduction to Chemistry with Lab
Statistics (inferential stats and hypothesis testing)
Social/Behavioral Sciences (100 level or above)
Developmental Psychology (lifespan)
Use the essay as an opportunity to go into more detail about your education and how you've set yourself up academically to succeed in nursing school. You can also show how your participation in volunteer opportunities or internships taught you lessons that you can apply to your education at the nursing school. If you are looking for ways to beef up your resume and nursing application with experience, look into these volunteer opportunities in health care.
6. Tell the Admissions Committee Why You Want to Go to Their School
For some applicants, simply getting into a good nursing school is the most important factor. For others, going to a specific nursing school, such as Northeastern University Bouvé College of Health Science , is very important to them. Whatever your reason for applying to that specific nursing school is, you want to include those reasons in your essay.
For example, if you're aiming to attend Northeastern, you could talk about how the hybrid online learning model appeals to you, or you could talk about how earning a degree in as few as 16 months will help you start your new career sooner. You could share about how attending a school with such a quality reputation will set you up for your future career. Share stories about your mother who was a graduate of the program or a friend who suggested you go there.
Telling the admissions committee why you chose their school will help them understand your motivation and make it easier when deciding whether to accept you as a student.
Interested in getting into the ABSN program at Northeastern ? See what it takes to get accepted to our accelerated nursing program.
7. Have a Friend Edit Your Essay
Editing your nursing school essay before submitting it is vital to ensuring you submit the best essay possible. After all, even the best writers make mistakes and miss things when writing. By having another person review your essay, they'll pick up on mistakes and point out areas of confusion. Choose an editor who will be honest and provide good feedback, such as a family member, friend, or even a past teacher.
When having a second pair of eyes look over your work, be sure to receive their feedback openly. After all, you want to hear an objective opinion about your writing, as this will help you make it better.
Ready to Begin Your Nursing School Journey at Northeastern?
By following these application tips for how to write an exceptional nursing school essay, you'll increase your chances of getting into the nursing school of your dreams.
If you're interested in pursuing your degree with Northeastern University through our accelerated nursing program near Boston, MA, or in Charlotte, NC, call us today at 1.866.892.3819 or fill out our online form so we can contact you. Now is the time to take the first step toward a rewarding nursing career!
Get Started Today
Enter your first name.
Enter your last name.
Enter your email address.
Enter your zip code.
Enter your phone number.
Which location are you interested in? Select your site of interest: Boston Charlotte
Educational Background:
Bachelor's Degree
Master's Degree
Associate's Degree
60+ College Credits
35-59 College Credits
0-34 College Credits
RNs with ADN/BSN/MSN
Related Posts
Your Guide to Financial Aid for Second-Degree Nursing Students
Inquiring Minds Want to Know: Is Nursing School Worth It?
How to Get Into Nursing School at Northeastern
About Northeastern
Message from the Dean
Accreditations
ABSN Overview
ABSN Curriculum
Online Coursework
Experiential Labs
Clinical Rotations
Other Nursing Programs
Admissions Overview
ABSN Requirements
Prerequisite Courses
Admissions Process
Financial Aid
Why Nursing
BSN Benefits
Alternative Nursing Careers
Nursing Scholarship Essay Examples
If you are writing a nursing essay for college admission or scholarship, it is helpful to look at some good nursing scholarship essay examples. Your essay should be unique and demonstrate your passion and interest in nursing school.
Last updated on March 4, 2023 by College Financial Aid Advice.
Here are a few nursing scholarship essay examples to give you some ideas. You can also check out some of our scholarship information on Nursing Scholarships and Medical Scholarships .
Nursing: Not only a Career, but a Calling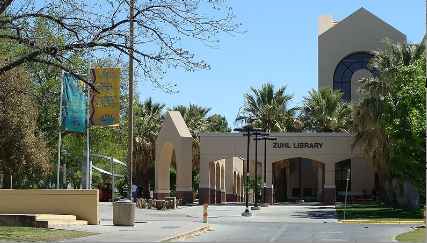 New Mexico State University
My Nursing Dream
Why is earning a college degree important to me, the messengers of the soul, college admissions.
College Admissions Help
Essay Topics
Financial Aid Applications
FAFSA FSA ID
FAFSA Deadline
Independent or Not?
Printable FAFSA
Reduce Your EFC
CSS Profile
Scholarships and Grants
Free Money $$$
High School Seniors
Easy & Fun Scholarships
Pell Grants
Student Loans
Federal Loans
Parent PLUS Loans
Consolidate Loans
Loan Forgiveness
Tuition and Aid
Compare Tuition
Cheap Out-of-State
Tuition Rankings
Student Jobs
Student Resume
More College Savings
Cheap Books
Transportation
Site Map and About Us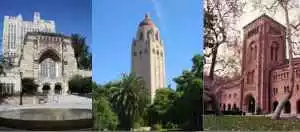 Important Things to Do
College financial aid tips, popular scholarship searches. Nursing School Admission Essay Sample
Nurse practitioner application essay.
Your motivation for pursuing a career in the MSN specialty for which you are applying
Nursing Application Essay Examples
The opportunity to challenge myself in UCLA's School of nursing, in addition to my own personal experiences and traits, supply me with a fierce determination to succeed in my academics, in my nursing career, and in fulfilling my aspirations as a whole.
Pre College Admission Essay Sample
Last summer, I had the privilege to attend the Michigan Health Sciences Pre-Exposure Academy held at the University of Michigan Ann Arbor and hosted by the University of Michigan Health System Office for Health Equity and Inclusion (OHEI). This summer program took place on June 14 to June 27. This program provided me with exposure to the University of Michigan Medical School and other health related fields. This program gave me the chance to learn and understand better what medical classes were like and the intensity of work I needed to put in to succeed. My exposure in this summer program helped me decide the best pre-medicine course to take. It also gave me an opportunity to meet new people, many of whom shared similar interests with me, and who are still some of my best friends even to today. To conclude, the Michigan Health Sciences Pre-College Exposure Academy helped make the most of my summer vacation, gave me an insight in my future profession, and prepared me for the rest of my high school, and my upcoming college career.
Nurse Extern Application Essay
I am applying for the position of Nurse Extern at your facility and I meet the requirements set by your facility. I am in the process of earning my nursing degree and I will be graduating in December 2016. This position will help me gain the experience needed to take a step into the professional nursing world. This hands-on experience will be essential in helping me prepare myself to work as a nurse in the future.
Nursing School Application Essay
Tell us why you decided to apply to the University of Wisconsin-Madison. In addition, share with us the academic, extracurricular, or research opportunities you would take advantage of as a student. If applicable, provide details of any circumstance that could have had an impact on your academic performance and/or extracurricular involvement.
Nursing Scholarship Essay Sample
After graduating Anacortes High school I plan on attending a four year private liberal arts university. I will be pursing a Bachelors of Science in Nursing leading to a career as a Registered Nurse. My main interest is a specialty in pediatrics. Following a month stay at Children's Hospital after enduring emergency surgery and a difficult recovery I decided nursing is what I'm meant to do. The nurses inspired me, and I hope that I can help a family and child in the same way that they helped
Application for the Fast Track Nursing Program Essay
Since starting my nursing career at Penn, my commitment to primary care across the lifespan has consistently been reaffirmed. While the accelerated nursing program has challenged me, I utilize outside resources when necessary while building upon proven personal strengths and learning strategies. This approach will help me succeed through the family nurse practitioner (FNP) fast track program and as I become a leader in my field. Because of my experiences, qualifications, and passion for primary care I believe I am uniquely eligible for the fast track program.
Requirements for Entry-Level Nursing Essay
An ongoing debate for the requirements to become a Registered Nurse (RN) has been unsettled. Several different educational pathways lead to an RN licensure; however, the minimum educational requirements must be standardized at the baccalaureate level for several reasons. Spetz and Bates (2013) published that a growing number of hospitals prefer hiring nurses with a Bachelor Science in Nursing (BSN) as this increases the status of the nursing profession (p. 1). Associate Degree in Nursing (ADN), as well as a certificate on-the-job training Diploma are two other educational pathways to become an RN, which can be disadvantageous to the nursing profession in several ways (Tollick 2013; Spetz and Bates 2013). If entry-level nurses
Nursing Residency Application Essay
Please list any professional memberships, student clubs, or volunteer activities you are involved in for this year (2016-2017).
Advanced Registered Nurse Essay Sample
I am highly interested in attending MASH, because I want to learn first-hand the career I want to pursue. I have wanted to be an Advanced Registered Nurse Practitioner ever since my APRN showed me how rewarding it was to help other people by healing them and being there for them in their time of need. This program appeals to me because I am always wanting to learn as much as I can about health care and what it takes to have a health care career. I could bring a positive energy to this program with a smiling face and positive attitude. I am always willing to learn and have an open mind. Attending the lectures, participating in the hands on activities, and shadowing is exactly the opportunity I have been looking for and would be extremely grateful
Graduate St. Francis College
My ambition is to graduate St. Francis College as a Registered Nurse with a Bachelor's degree in the upcoming years. Although majoring in nursing will not be easy, I feel I am prepared for the challenge. At this time in my life I cannot see myself majoring in anything else. As a young girl, with a mother working in the medical field, I was always fascinated going to work with her. Working in a doctor's office these past two and a half years myself has given me much experience with patients and has made it more to clear to me that this is what I want to pursue as a career. I wish to be a nurse because I seem to get a feeling of warmth and internal satisfaction when helping those in need. I have begun to learn that medicine is not the only cure for people's ailments. It is the care they receive by those around them whether it is in a hospital, nursing home, or even their own home. This is where I believe that I can make a great difference in people 's lives by helping them recover.
Nursing Journal Entry Essays
The second week of my preceptorship brought many new experiences for me, and I can honestly say that each day I spend with my preceptor is better than the last. This week I focused on time management of a full patient load with continued documentation practice as well as admission and discharge procedures. I've had brief experiences in my past rotations assisting with discharge teaching and admission assessments however I have never been able to fully take charge and complete the process from start to finish, so this was a great learning opportunity for me.
I am interested in your Nurse Practitioner position for the Interventional Endoscopy Service, which was posted on indeed.com. I am writing because I believe I possess the qualities you seek. I received my master of science from Columbia University School of Nursing. Prior to becoming a Nurse Practitioner, I worked as a Spanish teacher for 15 years and as a Spanish medical interpreter for 7 years. Using my linguistic and cultural literacy, and the nursing skills I acquired at Columbia and as a working RN, I would be an asset as an NP, especially in a community like Washington Heights.
Future Nurse Admission Essay
One of the biggest reasons for this is the clinicals and internships. Clinicals will be one of the most important parts of my time in college. They are really going to give me an insight to what nursing is like and prepare me for my career. With rotations in different units and in different hospitals, even if I decide that I do not want to work in the Intensive Care Unit, I will still have that preparation because of the clinicals Endicott offers. The internships are really going to prepare me as well, since not many other schools offer internships for the winter break. Being able to intern in a hospital that I could spend the rest of my professional future in is an incredible opportunity, and it is because of Endicott I have that opportunity. I believe that is will be the defining point of how Endicott is going to make me successful for my future path in nursing. The education I will receive will give me the knowledge of how to care for patients in need, which will be the reason for my future
Nursing Admission Essay
When I was fourteen years old, my great-grandmother had an ischemic stroke and struggled with Broca's Aphasia until she passed away seven months later. What she left me with, however, was a gift greater than anything of monetary value: passion for the healthcare field. For months prior to her death, I watched her devote her life to redeeming her expressive language. I was inspired tremendously by her gallantry and decided that I wanted to make a difference in the lives of others. However, when I was applying to colleges, I chose nursing because it was what my parents suggested I pursue as a career. After coming to college with the anticipation of graduating with a degree in nursing, I was disappointed when, after two years of school, I realized
Related Topics
Inspira Advantage
Sign up to our Newsletter
How to Write a Personal Statement for Nursing School
Reviewed by:
Jonathan Preminger
Former Admissions Committee Member, Hofstra-Northwell School of Medicine
Reviewed: 5/23/22
Writing a personal statement for nursing school can be a daunting task, but we're here to help! Here's everything you need to know about writing a personal statement for nursing school.
Writing your personal statement is a nerve-wracking experience, no matter what program you're applying for. You may be wondering: "what are nursing schools looking for in a personal statement?" or, "how can I make my personal statement for nursing school stand out?" Lucky for you, we've got some answers. 
Here we'll cover everything you need to know about writing a personal statement for nursing school. We've included a breakdown of the components to include, examples of nursing school personal statements, and tips to improve your own. Let's get started!
Get The Ultimate Guide on Writing an Unforgettable Personal Statement
What Is a Nursing Personal Statement
When applying to nursing schools, you'll most likely notice that most applications require a personal statement. A personal statement is a short essay, typically no longer than two pages, that tells your target schools a little bit about who you are. Each school has different expectations for the length and contents of your personal statement, so make sure to check the specific requirements of your target schools. Some common topics include your personal goals for nursing school and why you want to become a nurse.
The Parts of a Personal Statement for Nursing School
Before writing your personal statement for nursing school, you should plan out what you want to include. If your school does not ask you to answer a specific question with your essay, here is a list of what you should include in your nursing school personal statement.
Introduction
The introductory paragraph should focus on what brought you to this point. Your school primarily wants to get to know you as a candidate through your personal statement. Your intro should include things like:
How you first became interested in nursing
What inspires you about becoming a nurse
What you intend to achieve through a nursing degree
In this paragraph, your main goal is to introduce yourself and give the admissions committee a bit of background on your passion for nursing. Perhaps you have a family member who inspired you to pursue nursing, you grew up near a hospital, or you've struggled with health issues yourself - these are all great examples of an origin story. Think to yourself: "If my journey into nursing school was a movie, how would it begin?"
In the body paragraph(s) of your nursing school personal statement, you can include a bit about your achievements. However, this isn't the place to simply list your achievements. Think about how your experiences helped you to develop the necessary skills for nursing school. Include things like:
How you've furthered your interest in nursing through experience (both in and out of school)
How your achievements make you a good fit for the program
Specific things about the program that interests you
The body portion of your essay should contain the majority of the information you want to include. Make sure to only include accomplishments if they help to explain how you'll contribute to the program. Your CV will list any other achievements that don't come into play here.
Your personal statement should end on a positive note. Think about summarizing your statement by looking toward the future. Include things like:
Your future ambitions following nursing school
What you'll be able to contribute to the program 
The end of your body paragraph(s) should mention what you hope to achieve in the future with your nursing degree and lead into your conclusion. The final sentences of your personal statement should further state your passion for your program and how you'll be a great fit at your target school. 
What Not to Write in a Personal Statement for Nursing School
Before getting into our tips and examples, let's go over what not to include in your personal statement for nursing school. Here are some common mistakes to avoid when crafting your personal statement. 
Keep it Simple
Your personal statement should be authentic and genuine, but make sure to keep the brief in mind while you're writing. As mentioned above, a personal statement is typically no longer than two pages in length. You should absolutely include some personal anecdotes; in fact, we encourage it! Just make sure to stick to the relevant parts of your story and not to elaborate too much on areas that are not relevant to your application. 
Do Not Reiterate Your CV
Your personal statement is an essay, not a resume. Keep in mind that your application already contains all of your achievements on your CV, transcripts, and other application materials. Your personal statement is about understanding your passion and motivations. You can use examples from your CV to further assert your interest in the program, but only if you can elaborate on how they've specifically helped you on your journey to nursing school. 
Tips for Writing a Stellar Nursing Personal Statement
Let's go over a few tips on how you can improve your personal statement. Using these tips can help to make your nursing personal statement stand out while remaining authentic and genuine. 
Create A Timeline
When writing your personal statement, your focus should be on telling your story. Creating a clear timeline of events can help to effectively tell the story of how you decided to apply for nursing. Start with how you became interested in nursing, develop your story with experiences that have cultivated your knowledge, and conclude by talking about your program and your future goals. A clear timeline will make your essay easy to read and give the admissions committee a good idea of your journey so far.
Stick To the Brief
If your target school(s) give you a specific prompt for your personal statement, make sure to refer back to it while writing your essay to ensure you're staying on track. For example, if your prompt asks you a question, be sure to answer the question at the beginning, the end, and throughout your essay. Your personal statement shouldn't be vague or veer too far off course. 
Speak From the Heart
It is crucial in your nursing personal statement to share what makes you unique. This is your chance to show the admissions committee why you'd be a perfect fit in their program and demonstrate what you bring to the table. Include genuine experiences that have pushed you toward nursing throughout your life. Conveying your passions and motivations is critical in your personal statement for nursing school.
Do Your Research 
One great way to make your nursing personal statement stand out is to do thorough research on your program and include it in your piece. Showing your passion for the specific program. you're applying to can give you an edge over others and impress the admissions committee. When you include your research, be sure to add it organically into your writing. Use your research as a way to connect your personal experiences to the program rather than simply listing information.
Nursing School Personal Statement Examples
Here are two examples of successfully written nursing school personal statements. We've also included how they are good examples to help you improve your own personal statement. 
*Important note: Do not use our samples in your nursing school application. These examples are meant to serve as a guide when crafting your own original personal statement for nursing school. 
Example #1: Indeed 's Nursing School Personal Statement Sample
"I walked backward down the hill, my arms supporting the weight of the wheelchair as its wheels rolled slowly in reverse. Sunlight danced through the trees around us and shone in my grandmother's hair as she sat inside the wheelchair. I couldn't see my grandmother's face from that angle, but I could hear her laughing with joy as she enjoyed the outdoors for the first time in weeks.
My grandmother came to live with my family two years ago after breaking her hip. Although she completed much of her recovery at our home, Nurse George came by every day to perform my grandmother's personal care tasks, monitor her vital signs and assist with her physical therapy exercises. George also taught me some basic patient care practices, such as how to support a wheelchair correctly while going downhill. I had never considered a career in nursing before, but George helped me see the rewards of helping people with their medical conditions and injuries.
I am excited by this opportunity to apply to Fern Hill's College of Nursing because I appreciate your program's specialization in rehabilitation nursing. Being a part of my grandmother's recovery team has inspired me to pursue a nursing career that helps patients recover from injuries or medical conditions. I believe that your school's emphasis on assisting patients in regaining their independent skills can help me achieve these professional aspirations.
Since realizing that I want to become a nurse, I have become a regular volunteer at Jefferson Rehabilitation Center. I mentor young people struggling with drug addictions and provide childcare for the children of rehabilitation patients. There is no feeling comparable to when a mentee or outgoing patient offers you a sincere "thank you." I can no longer imagine pursuing a career where I do not get to help people overcome their challenges and navigate their way to recovery.
My experiences helping my grandmother and patients at Jefferson have taught me the value of empathy and communication. Frequently, my mentees simply want someone to listen to them. I do my best to give them a judgment-free space in which to share their stories. Whether the medical issue is emotional or physical, patients appreciate working with flexible and considerate people. I believe I embody these qualities by actively listening and letting patients talk at their own pace.
I am ready to pursue a nursing career and learn about helping patients in a more professional and technical capacity. Fern Hill's College of Nursing is the ideal place to prepare for my future nursing career."
Why this is a good example: In this example, the writer has done an excellent job of telling the story of how they became interested in nursing. They also develop a clear timeline of events from when they first thought about nursing to how they began developing their skills through volunteering. The candidate also mentions specific reasons why they're interested in the program and how they feel they can contribute to the school and field. 
Example #2: Johns Hopkins University Nursing Personal Statement Sample
"I grew up close to a hospital, where I watched patients go through the double doors for a variety of ailments. From a young age, this drove me to develop a strong interest in the field of medicine. I knew that I wanted to pursue a career in the future that would allow me to take care of those in need. Through my courses in the natural sciences as well as social studies, I have continued to develop my knowledge in the field in order to be ready to continue my education. Now, I am ready to take the next step in my education by applying for the Nursing program at Johns Hopkins University. 
Three years ago I completed a nursing shadowing internship that opened my eyes to many of the daily struggles of being a nurse. During my time in the clinic and on the wards, I had the opportunity to work In the critical care and trauma ward as well as In obstetrics and geriatrics. These various experiences showed me the diverse role that nurses play in a healthcare setting, and emphasized the importance of empathy and dedication to patient care.
Johns Hopkins University Is known worldwide for its focus on patient wellness and medical research. As a nursing student at Hopkins, I hope to not only further the institution's goal of providing exceptional patient care, but also to assist with the many clinical trials ongoing at the hospital that pave the way for new treatments. Through hands-on training with knowledgeable staff, I know that I will be able to make the most of my nursing training at Johns Hopkins and become a nursing professional that is capable of enhancing patient wellness in a healthcare setting."
Why this is a good example: In this example, the writer develops a clear timeline and clearly defines their relevant information. The writer covers when they first became interested in nursing, courses they've taken, and what experiences have made them get serious about the profession. They also include why they are specifically interested in the program at Johns Hopkins and conclude by adding what they will add to the program as a student. 
FAQs: How to Write a Personal Statement for Nursing School
Here are some answers to frequently asked questions about nursing school personal statements. 
1. Do All Nursing Schools Require A Personal Statement?
Almost all nursing schools require a personal statement, which can typically be described as a short essay (2 pages or less) that explains who you are and why you want to attend the school's nursing program.
2. Is a Personal Statement for Nursing School an Essay?
Yes, a personal statement is a short essay that briefly describes your past, present, and future experiences in relation to nursing.
3. How Long Should A Nursing Personal Statement Be?
Each nursing school has different length requirements, which can typically be found in the prompt. If no length is specified, two pages or less is recommended. 
4. What Should I Include In My Nursing School Personal Statement?
Your nursing personal statement should include:
Why you want to become a nurse
What inspires you about nursing
Elaborate on the experiences you've had that have taught you about nursing
Program-specific reasons for your interest in the school
How you intend to contribute to the program and the field of nursing
If your school's personal statement asks a specific question, that question should be answered throughout your essay. 
5. Does Nursing Require Essays?
Yes, most nursing program applications require personal statement essays, and some require secondary (or supplemental) essays as well.
6. When Should I Write My Personal Statement for Nursing School?
You should begin writing your personal statement(s) for nursing school as soon as you receive the prompt. Make sure to give yourself an adequate amount of time to complete all sections of your application before the deadline.
Final Thoughts
Your personal statement for nursing school should be genuine, heartfelt, and express how you will make an excellent addition to your target school's nursing program through a series of examples. Each personal statement you write should be adjusted to suit the individual program you are applying for. Sending a general personal statement with every application you submit is impersonal and not recommended. Make sure to follow your brief closely and map out your essay before writing it to ensure you include all of the relevant information. 
Schedule A Free Consultation
You may also like.
How To Get Into UCSF Medical School: A Guide For Applicants
What Is the PCAT? All You Need To Know

RESEARCH PAPERS AND ESSAYS
ESSAY TOPICS
PRESIDENTS OF THE UNITED STATES
Joseph Robinette Biden
Donald Trump
Barack Obama
States Ranked by Size & Population
States Ranked by Date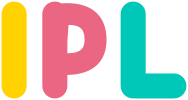 Nursing Student Admission Essay Sample
Family nurse practitioner admission essay sample.
My passion for nursing practice defies description; leading to the reason I am opting to pursue a higher level of education in nursing. The George Washington University School of nursing has one of the highly ranked master's programs in the country, which offers a competitive curriculum and highly defined leadership skills that integrates technology into learning. It is therefore my desire to pursue an advance education at this facility because it prepares practitioners to become great clinicians ready to solve real-world clinical problems. Moreover, the opportunity to pursue a degree in this facility will afford me the ability to be a competent and highly efficient family nurse practitioner; that will serve the community and mostly the underserved.
Statement Of Intent To Be A Nurse Practitioner
Coming from a third world country where there aren't many opportunities for work and funding for education, proceding to nursing school was a grand opportunity. The privilege to attend a government subsidized school where top students in the region compete to get into the program that allowed only 60 students per year was indeed a blessing. As clinical rotations began, what was once considered a mere opportunity evolved into a true passion for caring as I truly love and enjoy nursing and helping people.
Nurse Residency Personal Statement
I am interested in your New Graduate Nurse Residency Program. I graduated with a Bachelor of Science Degree in Nursing from the University of Massachusetts Boston and recently obtained my MA RN license in August 2015.
High School Admission Essay Sample
Ever since grade school, I was passionate about working in the field of medicine, and science. I enjoyed anatomy, medical spelling and terminology, and reading about the healthcare industry. Because of my passion for healthcare, I decided to to attend Health Sciences High. There, I was given the best opportunities, such as, medical internships and college health courses. My plans and goals had turned me into a mature young adult. Now that I have my mind set on my aspirations, I hope to practice the qualities needed to be a triumphant dentist and dental surgeon. Of course everyone wants success, wealth, and happiness in the future. My long term goal is to pursue a career in the field of dentistry and earn my DDS (doctorate in dental surgery)
Family Nurse Practitioner Personal Statement
I just completed my Bachelor of Science in Nursing and look forward to exploring nursing theory, evidence-based practice and leadership even further in the advance practice curriculum.
NYU Personal Statement
The heart of New York City is New York University. By joining the network of NYU, I will be able to study at an institution that has a long tradition of academic excellence among private universities in the United States. Additionally, I will be able to be part of an internationally recognized learning network with locations all across the globe. It would be a pleasure to study at a globally recognized university. A friend of mine who is a recent graduate from NYU College of Nursing has praised the program and conveyed to me a very positive experience. The curriculum allows students a hands-on medical approach in the Clinical Simulation Learning Center for those that are enrolled at NYU. The simulation lab has high technology manikins that resemble a real patient. These
Personal Narrative: A Career As A Nursing Assistant
I started my health care career as a nursing assistant at the young age of 16 years-old perusing the dream of one day becoming a nurse. At that time, I really had no idea what I was getting myself into and what it meant to be in the health care. I have been able to touch and impact so many different people's lives throughout the last 6 years from patients and residents to their family members. Sometimes not even realizing that I was changing someone's life. Although I've helped hundreds of people there is one person that will I will always remember.
Nurse Scholarship Essay
As a first generation student to attend college from a family of seven, the journey to a higher education has been arduous and overwhelming. My family gives me all the encouragement I need and are very optimistic about pursuing a higher degree. Unlike myself, my parents did not have the opportunity to attend college. My parents were born and raised in a small town in Mexico where the highest level of education they received was fifth grade. I have worked since I was 14 years old to support my parents with bills, and also saving for college and my own vehicle. I have not had any interruptions during my education, because I was able to balance work, babysitting, studying, and attending class on time. Although I managed not having any interruptions
Master's Prepared Nurse Essay
Many nurses do not get involved in health care policy even though the nurse should. Most nurses do not know much about health care policies, some view it as "foreign and complex" (Falk, 2014, p. 203). I consider myself one of the nurses that do not know much about health care policy and I am one of the nurses that do not get involved in health care policy. I do not get involved with health care policy because I was never taught about it, so I do not want to get involved in something that I do not know much about. I look forward to learn more about health policies and becoming more involved in health policies.
Personal Philosophy Of Health Education Essay
I was not born into the world to do everything, but I was born into the world with great intentions; intentions to make a difference, to be an outstanding leader, ambassador, and advocate to serve and give back to the society. Ever since I have known myself, I have always wanted to become a nurse. A hardship that has made me stronger is, after my first semester in the pre-nursing
Family Nurse Personal Statement
This is a personal statement for my application to the Family Nurse Practitioner Concentration in the Ball State School of Nursing. My personal statement provides details on my personal background and the unique impact that Family Nurse Practitioners have had on my life. I describe my undergraduate studies and how I firsthand gained interest as well as insight on the skills of a Family Nurse Practitioner. I go into detail about my aspiration to be a Family Nurse Practitioner to directly affect the patient care of a variety of patient populations. The personal statement connects qualities of my current practice as a Registered Nurse to the proficiencies of a Family Nurse Practitioner. I describe my learning habits and how the plan of study that Ball State offers coincides with my current work life. I conclude by describing the skills I attain and connect those skills to the Family Nurse Practitioner Concentration at Ball State.
Sample Personal Statement For Nursing School
After leaving for college; I started my college days as a full time pre-nursing student. I continued to work as a CNA and
Nursing Portfolio Essay Sample
I am currently a working Registered Nurse at a long-term care facility in New Jersey and a student in the Bachelors of Science in Nursing online program at Thomas
Nurse Interview Essay
It took me a while to find nurses that wanted to participate in my interview. I was able to interview 2 nurses at a medical center because this week at my private practice, with the help of an Ecuadorian Audiologist who has ABR/ASSR system, we had a Microtia week from all over Bolivia and one of the mother's was a nurse assistant, she made the contact with her boss and I was able to interview both, yesterday. (NP: nurse practitioner and NA: auxiliary nurse- MARIA)
Nursing Field Admission Essay
I chose to pursue the teaching field because of my experience training new nurses and C.N.A.'s at the nursing home I previously worked at. There were students that would come to observe and learn the procedures and skills needed to work in a nursing home. My bosses knew to send them to me because they saw the passion I had for teaching skills in the nursing field. So when I knew that I was going to have those students, I became overjoyed because I knew that as they learned, I was actually making a difference in their careers in the medical field. The passion for teaching began early for me in life. I can still remember my Health and Science Technology teacher, and how passionate she was in teaching her students, and that lit a fire for success inside of me. I would not have been able to get through my college nurses classes without her teachings, and having confidence and perfecting my skill makes me the nurse that I am today.
More about Nursing Student Admission Essay Sample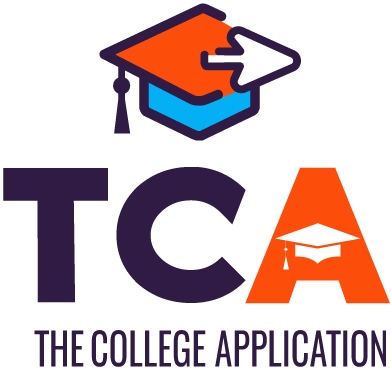 How to Write the Nursing School Personal Statement: Steps, Tips, And Samples
Introduction.
A nursing career allows individuals to help patients in a nurturing environment, and to find their existential fulfillment. As a result, many learners decide to pursue a career in the field, and you are one of these individuals!
Eager to receive an acceptance letter? You know that you'll need to submit the application material in a timely fashion, and part of that process involves crafting a stellar personal statement for nursing school.
According to a report by CNN , many applicants are rejected from nursing schools, unfortunately. Even when you feel that you have solid writing skills, you must hone these talents and gear them specifically toward that nursing school personal statement.
After all, you are looking to boost your chances of acceptance. Following a process and learning key pointers about this essay will help you to succeed.
Preparatory Work
Don't simply sit down at the computer and start clicking away on the keyboard. Crafting a compelling personal statement for your target nursing school involves a significant amount of preparatory work. As seasoned writers know, the art of writing is a process.
Step 1: Research the Schools
Each school is going to have its unique requirements, and you want to know what those requirements are. Researching different programs serves multiple purposes. For example, you can start to rank the programs in order of your preference. Secondly, you get to determine what schools are reach schools and which institutions are your safety schools.
This process will also help you to get a sense of how competitive your personal statement should be. The best According to a ranking of 2020 Best Colleges for Nursing in America , the University of Pennsylvania, John Hopkins University, and Duke University are listed as the top three.
If you're applying to one of those institutions, you should go through your personal statement with a fine-tooth comb!
Step 2: Write Freely
At some point in your educational career, you've likely been asked to write freely about a topic. As you start seeing the prompts from different nursing programs, feel free to type your ideas, preferably, in a word-processing program on your computer.
You could challenge yourself to address one or more of the following prompts:
What was your reason for choosing nursing as a career? Do you have any additional information that you would like the admissions committee to know about you that has not been previously considered in the application? (2000 characters)
Discuss your interest and understanding of the clinical nurse leader role. What experiences have contributed to your interest? (2000 characters)
The goal of the Doctor of Nursing Program is to prepare nurse leaders at the highest level of nursing practice to improve patient outcomes and translate research into practice. Describe experiences that exhibit your leadership skills. (2000 characters)
Discuss the clinical specialty area you are interested in pursuing. What experiences have contributed to your interest? (2000 characters)
Discuss a population of interest in your work setting. What experiences have you had with this population? What health care needs do you see in this target group? (2000 characters)
Check out more nursing school personal statement questions .
While the schools to which you are applying might not ask the exact questions, you have at least started to get your creativity flowing in terms of what you might write.
Step 3: Talk to an Admissions Counselor
As you're narrowing down your choice of nursing schools, consider scheduling an appointment with an admissions counselor. Aim to schedule an on-campus appointment if possible as this gives you a real feel of the school environment. Where it is impossible to get one, as with the current Covid-19 pandemic, consider a virtual or telephone appointment.
An admissions counselor will provide you with guidance that is specific to their nursing school's acceptable personal statement. In other words, different schools have varying expectations. While the admissions counselor may not answer all your questions, you still have a chance to receive valuable insight.
Step 4: Review Genre Conventions
Whether you applying at the undergraduate level or graduate level, you are already familiar with certain genre conventions. What you must recognize is that a personal statement can be quite different from other academic pieces that you have done. Penn State offers some great pointers on elements that characterize a personal statement .
For example, you might think that a personal statement needs to follow a five-paragraph format with a thesis statement as the last sentence of the introduction. While some personal statements take on this format, others employ a more reflective structure.
Step 5: Thoroughly Check Requirements
You want to make sure you know exactly how many nursing school personal statements you have to write for your application and what the requirements are for each one. Take an example from medical school. When students apply to medical school, they typically have to write one larger essay followed by several shorter ones.
Knowing the expectations of the specific programs to which you are applying can help you budget your time appropriately. Pay close attention to deadlines as well. Submitting an application after the posted deadline is a sure way to seriously lower your odds of getting admitted.
The Writing Process
Once you have completed the research phase and gathered preliminary information, you may think that you're ready to craft the final version of your essay. However, writing is an intricate process. Allowing yourself adequate time to go through this process will heighten your chances of drafting a captivating essay.
Step 1: Print or Write down the Prompt
You must adhere to the prompt. Period. Keep in mind how crucial it is to follow protocols in the field of nursing. If you cannot follow the guidelines for a nursing school personal statement, the admissions committee may doubt your abilities in the field.
Printing out the prompt or jotting it down is quite useful because you can visually assess if you have checked off all of the requirements. Pay attention to how the prompt is worded. Further, note any length requirements; you may have to write at least a certain number of words or ensure that your essay does not exceed a specified number of characters.
When essays have character limits, make sure to find out if the character limit includes or excludes spaces. As you go through the writing process, you can check off each requirement on the prompt.
Step 2: Use a Brainstorming Strategy
I am confident you have great brainstorming techniques up your sleeves. If not, The Writing Center at the University of North Carolina at Chapel Hill offers some very handy brainstorming techniques that you could use.
Try to resist the urge to skip right ahead to the full first draft. Brainstorming allows you to get your ideas out. For example, you might look at the prompt and make a list of whatever ideas comes to your mind. You don't need to worry about organizing them or fully developing the content yet. You could also craft a formal outline as you brainstorm ideas. See which strategy works best for you.
Some writers like to use the actual writing out of sentences as a brainstorming technique. With this approach, you could just write or type whatever ideas come to mind. Setting a timer for this activity is useful. Then, you can go back in to shape your ideas.
Step 3: Craft the First Draft
Writing can be intimidating. You might feel as though you are totally committing to whatever words you put on paper. But the drafting process helps to overcome this anxiety. Sitting down to write the first draft means that you know you will make changes. As a result, you do not feel as pressured.
For some, writing is an enjoyable process; for others, just the thought alone is enough stress and a nuisance. If you fall into the latter group, budget your time. You could allocate an hour each day for a week to put together the first draft. This strategy works even when you love writing.
Step 4: Start with What You Know
Many writers become so concerned with the first sentence of their introduction that they end up losing valuable ideas for the rest of the essay. For example, imagine that you have four main ideas that you would like to explore in your nursing school personal statement. Your natural inclination might be to write about the experience that happened earliest chronologically before you tackle the others.
Consider the fact that you might feel more comfortable writing about the second or third chronological experience instead. Start with those paragraphs. You can then build the essay around them. Getting started is often the most difficult part of a writing project, so starting with what you know can help to inspire the rest of the piece.
Step 5: Prioritize Higher-Order Issues
In writing, topics such as organization, addressing the prompt, and developing ideas are often considered more important than issues like grammar and spelling. Of course, you want to present polished grammar and proper sentence structure in your nursing personal statement, but these issues are less important in your first draft.
When you are creating your first draft, pay attention to the content. Work to get the paragraphs into reasonable order, and aim to develop your ideas as much as you can. You will worry about the grammar, sentence structure, and proofreading issues when you go to revise.
Step 6: Put the Essay Aside
As mentioned earlier, planning your time is vital when it comes to the writing process. Therefore, as unorthodox as it may sound, you need to disconnect yourself from the work for quite some time before reviewing. Putting your work away for at least a day is a smart move. By doing so, you have the proper amount of time to really assess the changes that you want to make.
It's tempting to immediately go into your paper to revise after writing the first draft, and this urge is particularly strong when the deadline is soon. You might miss important information though. Waiting allows you to recall more important details that you want to be included in the essay. Taking a break from your personal statement allows you that necessary mental space to potentially come up with fresh ideas.
Removing yourself from the project for some time also helps with editing. When you are first writing, you may include some unnecessary details about events related to nursing or your reasons for becoming a nurse. These details may be important to you, but they might not be important for your essay. Putting your work aside for some time will help you gain that perspective.
Besides, picking up on proofreading and editing errors is difficult when you have just written the paper. Your mind is likely to read the work as though it is correct because you just wrote it and you know what the text is supposed to say.
When you come back to read the text later, you are likely to catch these mistakes. For some, printing out the essay and editing it by hand seems to work great. Make sure to read the text out loud to catch errors. In other words, you may hear issues more readily than you see them.
Step 7: Visit a Writing Center
If available to you, a writing center is extremely valuable. Ben Rafoth in Writing Spaces: Readings on Writing explains why writing centers are so valuable. The main idea here is that you get the chance to review the work with a tutor. Having the insight of a professional or a peer on your work is crucial.
Writing centers function in a variety of ways. Some tutors may require students to read their papers aloud while others might make markings on the student's paper. If you are already a student at a college, you likely have access to a writing center right on campus.
If you do not, ask a few people to read over and review your essay ( me shamelessly plugging in our services page here 🤦). Sharing your work with others might feel frightening, but keep in mind that an outside reader can offer you important insights.
Step 8: Revise and Revise Some More
One round of revisions is typically not enough for an important piece of writing. You want to make sure that your personal statement for your target nursing school is as polished as it gets. Now you will have to decide how many times is enough revision.
But as a rule of thumb, aim for at least 3 rounds of revisions. As you go through each essay each round, you will likely notice grammar and sentence-level issues that need fixing. At some point, however, you will feel confident with your paper. Then, you are ready to submit the document.
Topics and Approaches to Consider
In addition to allowing your writing to develop over time, you also need to make sure you are selecting appropriate content. But remember, you must always strive to address the specific prompt from your target nursing program. Consider the following clever tips to make your writing shine:
Tip 1: Start with an Anecdote
You want to grab the attention of your readers at the beginning of your nursing school personal statement. Beginning with an authentic anecdote is one way to do so. For example, you might bring in a specific experience that encouraged you to want to become a nurse or a situation that had a profound influence on your life.
Remember the importance of authenticity when taking this approach. You might feel like you need to manipulate the experience to make it sound more dramatic than it was. However, bear in mind that a commitment to honesty is imperative to your nursing goals.
As a word of caution, the admissions team has quite possibly read numerous nursing personal statements in the past, which means they can sniff out your inauthenticity from a mile away! You do not want that, now do you?
Tip 2: Talk about Yourself
Many students fall into the trap of talking about other people more than they discuss themselves. You might have a profound story about how a medical situation with one of your grandparents inspired you to become a nurse, or you might want to share details about an internship that you had with a particular nurse.
What you do not want to do is end up writing more about your grandparent or the nurse with whom you worked than you do about yourself.
While these individuals may very well have played a crucial role in your decision to pursue a nursing career, they are not the ones applying to a nursing school. You are essentially trying to sell yourself to the admissions committee. Talk about how these experiences shaped you and what you learned from the situations. Keep the focus on yourself.
Tip 3: Discuss the Target School
Chances are that you are applying to multiple nursing programs. If you are thinking of applying to only one program, casting your net wider is definitely wiser. After all, you don't know for certain that you will gain admittance into your program of choice. When you apply to different schools, you should tailor the personal statement to each institution.
It's quite possible that each school will ask you a similar question or that the prompts will resemble each other. While you might be compelled to do a one-size-fits-all personal statement for each of the nursing schools, that would be a sure recipe to get a rejection letter. The writing will sound as though it has been repurposed.
The admissions committee wants to see why you are a good fit for that specific school, not simply nursing schools in general. Now, of course, you can potentially use the same base. For example, you might want to share the same volunteer experiences or internship experiences with each school. However, you should have a section that is thoughtfully tailored to the individual school.
Incorporate specific details about the school that show why you want to go there. You could highlight particular classes that interest you or discuss a few of your role models who are that school's alumni- basically, anything that, without a doubt, demonstrates that your essay is intended for the specific school.
Take a look at the following excerpt from an actual personal statement. While it is not for a nursing application, it should elaborate on the point.
"RIT is an excellent choice for me because it has successfully carved out a reputation for itself as a leading technology university. The availability of top-notch facilities, like the Simone Center for Student Innovation and RIT Venture creations Incubator, continue to set the university apart from its peers. As a result, the university sports a vibrant entrepreneurial culture that is leveraged on technology to inspire learners to identify problems that require innovative solutions. Importantly, I believe the MS TIME program will enable me to experience entrepreneurship in a reimagined way, like never before."
Tip 4: Know What to Avoid
You already know that you should avoid manipulating personal stories and writing generic essays. You should also avoid begging for admission into the school. Further, avoid integrating clichés into your writing. Instead, look for personal ways to convey your ideas instead of simply regurgitating.
Avoid plagiarism as it can affect you professionally. Running your work through a plagiarism checker will weed out accidental plagiarism. When you read samples, you absolutely must not copy them.
Nursing School Personal Statement Examples
How about we examine (and comment on) some excerpts from samples of personal statements- to give you a general idea and hopefully get you started. Ready? Let's go!
"Nursing is a very versatile field and the subjects I am currently studying have many links with adult nursing. Studying psychology has made me aware that the mental health of a patient is just as important as their physical well-being. I have learnt that the brain and the body are never in harmony, which can explain why we are such a diverse species in the way we act, or the beliefs we hold…"
– Read the rest here
Commentary : The student does a splendid job of connecting his educational experience to the nursing field. He might want to watch for absolutes, such as the word "never." But as long as you can back up your assertion, you are free to say what's on your mind. The student should, however, break down this wall of text into two separate paragraphs, for readability purposes.
"After a series of illnesses and injuries during my early childhood, I was introduced to the role and care of Nurses. It was from here I became fascinated and realised this could be a satisfying future outlet for my empathetic self. I feel that nurses are truly inspirational professionals. They provide an inestimable service to society whilst working in a highly demanding and very challenging career, assisting individuals and their families through difficult times when they are at their most vulnerable. I feel I am ready to embark on this career and start to fulfill this ambition of mine to become a children's nurse.
I believe nursing is a career in which I will excel because of my compassion for those who are at their most vulnerable. My ability to empathise with individuals would provide a positive nurse and patient relationship, putting the child and family at ease, allowing the family to approach me for support and guidance and therefore meet specific needs of the child and their family. Self-confidence is something I consider to be highly important within a nursing career. Having self-belief when working under pressure and in stressful situations is crucial when ensuring high quality care is delivered. Nursing can be a stressful career where traumatic situations are common…"
Commentary : This is an excellent example of how to start a personal statement for nursing school, and transition effortlessly from the introductory paragraph to the next. The student here clearly connects her experiences as a child to her desire to be a children's nurse. And just from reading this sample, you feel she is well qualified for admission!
"I want to be a nurse to do something worthwhile with my career, I don't want to waste my days working behind a computer, I want to be a nurse to utilise all of the best parts of my character…"
– Read the rest here
Commentary : What's useful here is that the student speaks with confidence. He seems to have a pretty clear direction from the start. However, the writing does contain comma splices, which is a grammar mistake. While the word "something" is vague, it wouldn't be if the student elaborated on the same paragraph or the next one.
Also, the student here could better consider the audience. In this case, the audience might consist of admission committee members who work on a computer all day, and they might feel a little offended from reading the first line. Even if their personal feelings aren't supposed to come into play when assessing the essay, the readers are likely not going into the rest of the essay brimming with enthusiasm.
In addition, the student should consider improving the opening line by focusing more on his specific goals and by eliminating information that could potentially alienate the audience.
"My motivation towards nursing did not emanate from anywhere. I relate it to the experiences that I have had since I was young. As I reflect on my life back, I remember that I grew in a family where my father and mother were nurses in the nearby hospital. I witnessed the care and love they extended to the infirm, some of who came to the hospital in dire conditions. As we lived in the staff quarters, I got a chance to sneak to my father's office and saw how he handled the patients of different ages. I was encouraged to see him listen and take the history of every patient, something that enabled him to make an accurate treatment decision. since then, I wanted to extend the good works that I witnessed with my immediate parents…"
Commentary : This student does not have very advanced writing skills, which is why you can see her commit some grammar mistakes. For example, she ought to write "sneak into" instead of "sneak to". However, she does a great job demonstrating how her past has led her to want to pursue a career in nursing. Do not be afraid to tell such a story on your nursing school personal statement. Just don't dwell too much on it. And ensure the story is legit.
Writing a personal statement might seem like an overwhelming endeavor. After all, you do have to take several steps before you are ready to submit a polished essay and hopefully get accepted into your program of choice.
Keep in mind that your efforts will be worth it. Obviously, other aspects of your application come into play- Factors such as your GPA, recommendation letter, etc.
However, it is on your nursing school personal statement that you have the chance to really craft your story how you deem fit and showcase yourself in the best possible light. By putting the necessary time and effort into it, you could find yourself studying to become a nurse when the next semester begins.
Related Nursing Readings:
13 Best Books for Nursing Students to Read- Reviewed
Is a Nursing Degree Worth it? Explore the Benefits
13 Best Online Nursing Programs for Non-Nurses
The 5 Absolute Best NCLEX Prep Books
Best NCLEX Prep Courses, According to Nurses
Leave a Comment Cancel reply
Save my name, email, and website in this browser for the next time I comment.
This site uses Akismet to reduce spam. Learn how your comment data is processed .
Advertise With Us
Advertising Disclosure
Privacy Policy
Cookie Policy
As an Amazon Associate (and a participant of other affiliate programs), this site earns from qualifying purchases.
© 2023 TheCollegeApplication.com, a Delicto Holdings Company | All Rights Reserved
find nursing schools near you
What to include: why i want to be a nurse essay.
Why do you want to be a nurse? What is your reason for entering the nursing profession? What drives you?
You will face these questions multiple times throughout your career, but there are two occasions in which answering them could actually define your career.
The first is when you apply to nursing school. You may be asked to complete an essay outlining why you want to become a nurse.
The second time is when you apply for a nursing position and answer that question as part of the interview process.
Whether you're applying for a nursing program or job, it's important to know how to address this question and what sort of answers work best.
What To Include In Your Nursing Essay
To create the perfect nursing essay, one that can help you get into nursing school or find your first job, follow the steps below:
Plan Your Nurse Essay
Before you start writing your nursing essay, think about what you want to include.
Jot down ideas that express your passion for the nursing profession, as well as any personal or familiar experience that led you to take this step.
Be honest. Be open. Summarize your story, highlight your goals, and think about what the nursing profession means to you.
All of these things will be important when structuring your essay.
Show an Emotional Connection to the Profession
Do you have any family members that worked as nurses or doctors? Did you care for a loved one during an illness? Did you require a lot of care at some point in your life?
If so, this should be your lead, and it's probably the most important part of your essay.
Nursing is a lucrative career. You can make a decent salary, enter numerous specialties, and even progress to opening your own practice. There is also a national nursing shortage, so you'll also have plenty of opportunities if you're willing to learn and work. But interviewers don't want to hear that you became a nurse to earn good money and pick up lots of overtime.
Think of it in the context of a talent show. We know that the contestants are there to get famous and make lots of money. But when they stand in front of the camera and appeal for votes, they talk about deceased parents/grandparents, changing their family's life for the better, and making a difference in the world.
It's easy to sympathize with someone who wants to follow in the footsteps of a beloved mother or make a grandparent proud. It's not as easy to sympathize with someone who just wants to drive a Bugatti and wear a Rolex.
Examples  :
"My mother is a nurse practitioner. I can see how happy the role makes her and how much it has changed her. I have looked up to her throughout my life and have always wanted to follow in her footsteps."
"I cared for my father when he was ill. I was able to comfort him and assist him in his time of need, and while it was very challenging, it always felt right to me and it's something I would love to do as a career."
Show That You Care
Like all health care workers, nurses are devoted to healing the sick. If you're not a people person, it's probably not the profession for you.
Make it clear that you're a caring person and are willing to devote your life to healing sick people. A good nurse also knows how to comfort distraught family members, so you may want to include this in your essay as well.
If you have any examples of times when you have helped others, include them. This is a good time to talk about volunteer work, as well as other occasions in which you have devoted your time to helping strangers.
"I feel a great sense of pride working with families and patients through difficult times. I like to know that I am making a difference in the lives of others."
"I want to become a nurse so that I can help others in their time of need. I chose nursing as a profession because I feel a great sense of accomplishment when helping others".
Share Your Aspirations
What are your goals for your nursing career? Do you want to become a nurse practitioner? Do you want to specialize as a nurse anesthetist, a critical care nurse, or focus more on pediatrics?
Nurses work across a range of specialties, and it's important to show that you are interested in continuing your education and developing to your full potential.
The goal is to show that you are determined. You are driven to succeed and to better yourself.
If you're just taking your first steps as a nursing student, now is a good time to research into specialties and get an idea of how you want your career to progress.
"I have always been drawn to the nursing profession because it's challenging, demanding, and interesting. I want to push myself every day, engaging my academic interests and satisfying my need to learn and improve as a person."
Describe Your Nursing Skills and Qualifications
If you're applying for an accelerated nursing program or a new nursing job, the interviewer will have access to your qualifications. But they won't know what those qualifications mean to you, what you learned from them, and how you can use them in your career.
It's about problem-solving skills, as well as academic work. It's about experience and personal growth, as well as knowledge acquisition.
This is a good time to talk about internships.
How Do You Write an Introduction to a Nurse Essay?
Starting is always the hardest part, but it's best not to overthink it.
Just start writing about why you want to become a nurse. Don't overthink it. Don't worry too much about the first word or sentence. Everything can be edited, and if you spend too long thinking about those first words, you'll never finish the essay.
Keep it simple, check your work, and edit it until it's perfect and says exactly what you want it to say.