Eagle Scout College Essay Samples And Tips For Admission
One of the most dreaded parts of applying to colleges and universities are the supplemental essays. As an Eagle or Life Scout, you might be wondering how best to write about your Scouting experience — or maybe whether you should even include it at all (You should 🙂 ).
Worry no longer! In this article, we'll be covering some of the best ways to make your Scouting experience shine on application essays and even the Common App. Plus, I've also pulled together some fantastic example essay passages so you can get a feel for the writing style of great college applications.
How Should You Write An Eagle Scout College Application Essay? When writing about your Scouting experience on a college application essay, your main goal should be to tell a story about personal growth. The essay should be free of acronyms and easily understandable. The best topics to write about, for most scouts, are their unique outdoor experiences, troop leadership roles, and Eagle Scout service project.
However, there's a lot more that goes into a successful application! Carefully read the section below to learn the best methods of structuring your application essay. Then, we'll be jumping into some real-life examples of the best ways you could write about your Scouting experience to really make your application stand out to an admissions committee!
How to Structure a College Admissions Essay
Do you know the ways your Scouting experience can help you stand out on a college application ? If you don't, I'd highly suggest checking out the linked article! College admissions essays may be the trickiest documents you'll ever write, as these personal statements require both conciseness and detail. Therefore, use everything you can to get a leg up! Your writing structure will be key to clearly communicating your message.
To create an effective structure, you first need to decide on your essay's message. What is your main point for the beginning, middle, and end of your essay? Often, effective application essays begin with a story of a personal obstacle, guide your reader to the problem's unexpected solution, and then end with a description of the lessons you've taken away from overcoming the challenge you've faced.
The Challenge->Solution->Takeaways structure is also effective when writing informative anecdotes in your essays. Here's a quick excerpt showing of how I used this structure in one of my actual college application essays:
Challenge: In my freshman year of high school, a classmate and I were tasked with creating a joint presentation detailing the effects of GMOs on the environment. I had prepared my materials beforehand, so, naturally, I was excited to speak. My partner, however, had completely forgotten about the project and hastily began to plan a way out. Solution: After I'd delivered my portion of the presentation, complete with graphics and pie charts, I anxiously stepped aside and began mentally preparing for my partner to get us both laughed out of the room. To my dismay, my partner resourcefully rolled a short but informative Youtube video relating to the subject, and then, in a stroke of genius, improvised a quick activity. In seconds, the entire classroom was gleefully chanting the NATO phonetic alphabet parodied to GMO-related terminology! Takeaways: I was struck, and my B to his A was all it took to convince me that effort is not directly proportional to success. From that moment, I realized that I needed to think less about the work and product itself, and more about the audience that I was delivering my creation to.
I'm sure you have stories like this in your own life as well! In Scouting, maybe you thought you'd be a great leader right away, but later realized you needed to improve your approach. Maybe your path to Eagle had a few twists and turns. Either way, by using this structure, you can better place the reader in your shoes and guide them through an interesting and exciting journey.
Remember, the goal of your admissions essay should be to show as much of your personality to the reader as possible. Tell a story. Let them see you as a unique, endearing individual, and try to get them to like you. By describing a challenge, you show vulnerability and mark yourself as the kind of person who's able to reflect, learn, and overcome difficulties.
Sample Outline For An Eagle Scouts Admission Essay
Now that you know how to effectively structure your story, it's time to begin looking at a few essay samples that you can draw on for inspiration. As an Eagle Scout myself, there are 3 main Scouting topics and values I'd recommend writing about in your own application essays.
Earning Eagle: Personal Growth and Persistence
Leading Your Troop: Teamwork and Leadership
Your Eagle Scout Service Project: Service and Contribution
Each of these three topics demonstrates values that are in high demand by universities. However, even if you don't choose to write about these topics specifically, it's still important to come up with a value-packed idea to serve as the core of your essay. I'd recommend watching the following video (8:51) for some great tips on coming up with your own essay idea.
Have a general idea for what you'll be writing about? Great! Below, I'll first be covering the best ways to capture your reader's attention and frame your experiences. Then, with sample essays, I'll be breaking down some of the best techniques for crafting a structurally-perfect application!
Capturing Your Reader's Attention With Scouting
Your 'hook,' which serves to capture your reader's attention, should be a concise but intriguing statement that reflects your personality. Hooks can take many different forms and engage the reader through the use of quotes, excamatory statements, or even questions.
Personally, this was the hook I used in one of my own college essays:
"Guten morgan, wie gehts. Ich heiß Cole. Ich bin seibzehn jahre alt." I hear myself echo as I stand before my German class. Nervous, I mouth a half-smile and try to remain calm. Apprehensively making eye contact with the faces before me, even at a glance I can tell that this room is inhabited by people from all corners of the world. Judging from her defined jawline and shining blond hair, the girl who's absentmindedly looking away appears to be Russian. The bespectacled boy with the tousled dark hair who wears a badly-translated t-shirt seemed to be distracted as well, reading from what I can only guess to be a Chinese dictionary. Another girl sits beside me, dressed in alternative clothing and sporting a septum piercing; judging from her edgy look, one would never have guessed she was from the suburbs of Rhode Island. Hearing the melody of birds chirping, I glance outside the window. On that beautiful Autumn afternoon in Switzerland, I see snow glistening on the Rhône glacier. It's an enormous mass of brilliant blue hues, swirled together, filling the space between two gargantuan mountains: the Schwartz Horn and the Eiger. At that moment, a thought crosses my mind: "How on earth did I, just some kid from Hawaii, wind up in a place like this?"
While my introduction isn't perfectly written, I think it does a solid job of capturing attention and pulling the reader down the page. Your essay should do the same! Keep in mind, my essay was about personal diversity and transitions, so this introduction really catered to my core theme. Your intro should also be informed by your essay's main idea.
Now for some example hooks! If the focus of your essay is your Scouting experience, some possible hooks might be:
I figured I'd peaked at the ripe old age of 13 years old when Scouting officially granted me the power to mobilize a legion of 12-year-olds in carrying out community service projects.
I've recently come to the realization that community service just isn't for me. Now before you start making assumptions, keep reading.
Inside the meeting room of South Church where I'd spent almost every Thursday night for the past six years, I held my breath as the whole troop stood by me awaiting a decision. What hung in the balance was the culmination of years of commitment and hard work since joining my Scout troop at age 12.
Who'd have ever guessed that a single small disc made of fabric and glue was exactly what I needed to catalyze my passion for (Topic)? When I began working on the (Topic) merit badge…
Basically, the point of your hook is to first grab attention and then segway into a significant experience that will continue to intrigue your reader. Tell a story around your experience, then identify a key value that you've learned or embodied which will serve as the core of the essay.
In the next section, I'll teach you to craft a thesis statement based on your core theme!
Eagle Scout Values as a Core Theme
Now that you know the point of your introduction, it's time to get into the meat of your essay: your core theme. Your core theme should be based around the values that make you, you. Remember, a reader should be able to identify your core focus at least halfway through your essay. The most effective way to do this is with a thesis statement!
It might seem like you don't need a thesis statement for an admissions essay but having one or two sentences to encapsulate your core theme will ensure that your essay is coherent from start to finish.
Using our examples from earlier, here's what an effectively phased thesis might sound like:
Earning Eagle: The 4 years it took me to earn Eagle taught me more about persistence, leadership, and growth than I'd learned in my previous 12 years of schooling. ( What you do now, in contrast to your first story)
Leading Your Troop: In my time with troop (troop ), I've learned that skillful and supportive leadership can make any team greater than the sum of its parts. By appreciating each other's faults and growing together, my patrol was able to put aside our differences and. ( reference story) ..
Your Eagle Scout Service Project: Serving the ( Area ) community through my Eagle Scout Project was the most rewarding thing I've ever done. Through collaboration, sheer will, and an overwhelming desire to do good, I was able to bring together ( number ) volunteers over a total of ( time ) manhours, to (your result). Now, when faced with seemingly insurmountable challenges, I ( how you grew).
Remember, your thesis should perfectly suit your essay. Now that you know each of the ingredients for an amazing personal statement, it's time to review some examples! Most of the experts agree that the best way to write well is to read good writing. Afterward, you'll be ready to craft your own application and get that "Yes." 🙂
Eagle Scout College Essay Samples and Examples
Below is a great excerpt from a personal statement that talks about a scout's journey to Eagle. The writer does a fantastic job explaining the wide-ranging value of merit badges.
The Importance of Merit Badges
It was a long journey from an energetic adolescent to the mature man I am today. With every merit badge earned, I learned a valuable lesson about how to conduct my life. For example, the Personal Management merit badge taught me how to manage a budget. The Family Life badge gave me the skills to pitch in and help my parents run a household. Two trips to West Point Military Academy for Scout jamborees exposed me to cadets who were studying to be US Military officers and made me think about a military career. Source: https://www.collegeessayconfidante.com/sample-essays/
Leadership in Scouting
Leadership means holding yourself to a higher standard and putting your fellow scouts above yourself. In my last six years as a Scout, I have led others in finding their strengths, weaknesses, and encouraged boys to work as a team to accomplish a common goal. I started as an Assistant Patrol Leader and worked my way up to the highest leadership position, Senior Patrol Leader. Source: https://inlikeme.com/leadership-essay-scouts-effort/
Reflecting on How to be a Great Leader
While in Scouting, I took on multiple leadership roles and gradually became more involved in my troop. With those roles comes a great responsibility. Once you become involved and have responsibility, it is up to you how you want people to recognize you. You can be the leader who just points fingers and gives orders, or you can be the leader who teaches others how to do their job, is involved, is supportive and gives rewards when it is appropriate to do so. It may be difficult to do, but a true leader puts others before himself. Source: https://blog.scoutingmagazine.org/2014/01/14/what-scouting-did-for-me-a-recent-eagle-scout-tells-his-story/ Written by Ryan Eberlie
Your Eagle Scout Service Project
These experiences molded and shaped me. But the most significant experience came from completing my Eagle Project, during which I recorded the oral histories of eight war veterans from World War II, Korea, and Vietnam. As I listened to their stories, I learned the meaning of self-sacrifice. The project took 140 hours—longer than a typical Eagle Project, but while I was working on it, I was not thinking about the time I was spending or even whether I would make Eagle if I completed the project. My only focus was on preserving the history of these noble citizens. That is when I understood why I felt no different the night my Scout leaders named me an Eagle Scout. It was because what was inside of me—a commitment to public service and a willingness to sacrifice—had been there all along. Also by Ryan Eberlie
Reading well-reviewed essay samples is something I did when crafting my own personal statement, and it definitely paid off! If you're looking for more amazing personal statements to draw inspiration from, I'd highly recommend checking out the accepted essay collection from Johns Hopkins university
Now that you know what good writing sounds like, there are only a few more things you need to know to knock your personal statement out of the park! Firstly, try to place yourself in the admission's officer's shoes and connect your experience to what's most relevant to them.
Consider, how will this experience help me at the school I'm applying to? What kinds of students are they really looking for? Have they seen an essay like mine before; is the story I'm telling unique enough? Use these questions to guide your writing, and connect your essay's conclusion to your future ambitions. This, in itself, is a recipe for success!
Mistakes to Avoid on an Admissions Essay
Now that you've learned what to do when writing a college essay, it's also important to keep in mind a list of things not to do. You'll definitely want to avoid any cliche's in your essay, and use impeccable grammar to convey your point. Remember, certain errors can make admissions officers immediately stop considering your application.
While we could spend hours talking about what not to do, I think the video (12:59) below does a great job of covering the most common mistakes students make. By avoiding these traps and improving your writing style by reading successful applications, every university will be dying to admit you!
General Tips To Keep in Mind While Writing Your Own Essay
In closing, here are 8 essential tips that you should keep front of mind when writing your essay. In this article, we've gone over a lot, but these points will help you to easily recall what we've covered so that you can write an incredible, engaging college essay!
Conveying passion, critical thinking skills, and experiences, through a story, are key to making your application stand out.
Essays should be free of grammatical errors. This is crucial! Get your English teacher to edit your essay, if possible.
Don't submit your first draft or even your second. Work and rework your drafts so that every word is strategically placed for maximum impact.
Remember the Challenge->Solution->Takeaways structure we covered earlier. Use it to make your stories more engaging.
After describing an experience, make sure you analyzing the skills that you've learned and developed as a result. Have clear introspection.
Show your personality! Get the admissions officer to laugh or like you. Make it difficult for the reader to get bored or stop reading partway through.
Read successful essays from previous years. By drawing on many sources, you'll improve your writing and develop a unique style.
Avoid common mistakes. Don't use cliches and keep your essay flowing smoothly,
Got it? Awesome! With these tips, not only will you be able to craft an essay that'll get you into your dream school — you'll also be able to write competitively to win Eagle Scout Scholarships ! Click the link to check out my painless guide to finding (and winning!) financial opportunities that are exclusive to Eagle Scouts. 🙂
You've made it! To thank you for sticking with me to this point, below are a few facts you might consider mentioning to bolster your application essay. Numbers lend credibility to your personal statement and could help to better communicate your accomplishments. Use them if they fit your theme.
You're part of the 4% of scouts who've earned the rank of Eagle! Alternatively, you can emphasize that 96% of scouts don't reach Eagle.
You've likely completed 100's of community service hours and lead ambitious projects. Mention that!
At a minimum, you've spent 2 YEARS of your life involved in Scouting to become an Eagle Scout. If that isn't commitment, I don't know what is!
You've earned at least 21 merit badges in an eclectic range of disciplines. The ability to master new skills is key to success in university.
At this point, if you're not 120% sure of what you plan to write about, I'd highly recommend checking out my article on the 7 best skills to highlight on Eagle Scout college applications . If you exhibit these values in your own life, they might be the core idea of your accepted college application essay!
Give yourself a huge pat on the back for reading this far! That kind of persistence is also what helped you to reach Eagle, and likely what'll get you into the university of your dreams. Wishing you all the best on your applications and beyond. 🙂
I'm constantly writing new content because I believe in Scouts like you! Thanks so much for reading, and for making our world a better place. Until next time, I'm wishing you all the best on your journey to Eagle and beyond!
Recent Content
The Value And Benefits of Scouting (58 Highlights From Scouts)
Interested in signing your child up for Scouting (or becoming a BSA/Boy Scout yourself)? If so, you're in the right place! Having personally been a Boy Scout, in this article, I'll be sharing...
All Eagle-Required Merit Badges: Difficulty Rankings in 2023
It's no secret, some Eagle-required merit badges are harder to earn than others. If you're interested in difficulty rankings and recommendations of when to complete each Eagle-required merit...
Skip to main content
Skip to secondary menu
Skip to primary sidebar
Skip to footer
A Plus Topper
Improve your Grades
Eagle Scout Life Ambitions Essay | How To Write Eagle Scout Life Ambitions Essay?
August 27, 2021 by Prasanna
Eagle Scout Life Ambition Essay: The Eagle Scout is the highest rank in the Boy Scouts of America. The aim of this rank is to recognise merit badge skills and leadership skills. Eagle Scouts are also awarded the Eagle Badge – a medal that is made to look like a gold eagle, and suspended from a red, white and blue ribbon. This medal symbolises achievement and freedom.
Eagle Scout Life Ambition is a new Eagle Scout award that recognizes scouts who complete an exceptional project that would not normally be possible through a traditional scouting program. The award was established in June 2017 to recognize young men who have taken personal responsibility for developing their own goals and plans, to accomplish something meaningful outside of their Scouting experience. The award is designed to encourage the Scouts' pursuit of excellence and allow them to develop leadership skills outside Scouting. These could also include outstanding achievement in any area such as science, technology, engineering, or math; arts; business or other professional endeavors; or community service outside the scope of traditional scouting programs.
You can read more  Essay Writing  about articles, events, people, sports, technology many more.
Becoming an Eagle Scout is a memorable experience that will impact your life in many different ways. It can help you become a leader and teach you responsibility, integrity, work ethics, overcome adversity, and how to persevere. Moreover, the Eagle Scout Award is a prestigious achievement for any young man to have on his resume. Completing all of the requirements for this award is not an easy feat, but it is well worth the time and effort.
Requirements for Becoming an Eagle Scout
Be active in your troop, team, or crew for at least six months as a First Class Scout, or working towards First Class rank.
Earn five merit badges.
Demonstrate that you live by the principles of the scout law.
Plan, develop, and give leadership to others in a service project while demonstrating your understanding of the USA's history and principles
Requirements for the First Class Rank – Mental and Personal Fitness: There are many physical and mental requirements for the First Class rank. The most important of which is to be in the top physical condition and be able to pass a rigorous fitness test.
Physical Requirements Include
Must be at or below a certain body fat percentage.
Must have an athletic build with well-defined muscles.
Mental Requirements Include
Top-level mental concentration
Tactical awareness
Good judgment
Attention to detail
Self-confidence
Requirements for the Life Rank: The Life Rank is a ranking system that takes into account one's community service and leadership skills. This rank was created to provide an alternative to a college degree. Those who are already in the real world can use this rank to prove their worth, while those looking for a career change can find the perfect opportunity with this rank. This ranking system helps individuals who want to make an impact on society and create their own job. In essence, Life Rank gives the opportunity to become your own boss by following your passion and giving back to society at the same time.
Can you Become an Eagle Scout if you have a Handicap or Illness?
Yes, one can become an Eagle Scout if one has a handicap or an illness. In order to qualify, the candidate must fulfill the following requirements:
The requirement for earning an Eagle Scout medal is clearly stated in the requirements of the Boy Scouts of America. A person with a disability or illness may earn this honor as long as they meet all other criteria and standards.
An individual who has a permanent mental or physical disability, including those identified by the Americans with Disabilities Act (ADA) of 1990, maybe qualified to receive a rank advancement from Star Rank through Life Rank provided that he meets all other eligibility and qualification requirements for each rank.
For an Eagle Scout, the Life Ambition is clear. They are expected to showcase excellence in their communities and serve others. This is what separates them from the rest of society. There are many ways to achieve excellence in one's community. One way is to be a leader in their community by taking on leadership positions at school or at work and being creative in how you lead your team. Another way is by being an active participant in various civic organizations such as church groups, volunteer firefighters, or scouts; all of which are great for building character and making connections with others in your community.
The importance of pledging allegiance to the American Flag and Country is paramount for Eagle Scouts. It is essentially an oath for those who are becoming citizens of the United States. It is important because this pledge means that they are giving their loyalty to the country and its people. Those who take this oath are pledging their allegiance, or faith, to the country and will not work against it in any way. This pledge has been around since 1892 and was established by Congress with President Benjamin Harrison's approval. It was written as a way for immigrants to show their loyalty to the country when they became naturalized citizens.
Becoming a leader in the community requires dedication and commitment, and this is an essential virtue of an Eagle Scout. There are many large organizations that are dedicating themselves to the well-being of their communities. However, these organizations don't always have the same goals and values as what is important to their community members. The best way to be a leader in the community is by sincerely investing in it and being committed to it. Moreover, you should also make sure that you are respectful of your fellow members and use their time wisely. In order to lead and serve, it takes courage. examples of courage are respecting women, protecting one's family, and fighting back against bullies. Having a purpose allows us to live with purpose. Leadership is not about being a dictator or unempathetic. Leadership is about inspiring others to achieve common goals. Leadership is about seeing the good in others and empowering them to do what they do best. It's also about making tough decisions that inspire people to follow your example of courage.
FAQs on Eagle Scout Life Ambitions
Question 1. What are Eagle Scouts? What do they do?
Answer: Eagle Scouts are young men who have earned the highest rank in a uniformed service organization. They receive many benefits including mentorship, leadership skills, and networking connections that will help them succeed both personally and professionally.
Question 2. What Is Eagle Scouts' Life Ambition?
Answer: The Life Ambition of an Eagle Scout is to serve others, which they do through their projects and by being a role model for everyone in their communities and beyond.
Question 3. What is the Eagle badge?
Answer: In the Boy Scouts of America, the Eagle badge is considered to be a prestigious award. To obtain it, one must not only complete all previous requirements but also have a Life Ambition and plan that is approved by the organization.
RS Aggarwal Solutions
RS Aggarwal Solutions Class 10
RS Aggarwal Solutions Class 9
RS Aggarwal Solutions Class 8
RS Aggarwal Solutions Class 7
RS Aggarwal Solutions Class 6
Picture Dictionary
English Speech
ICSE Solutions
Selina ICSE Solutions
ML Aggarwal Solutions
HSSLive Plus One
HSSLive Plus Two
Kerala SSLC
Distance Education
How to Cite
Language & Lit
Rhyme & Rhythm
The Rewrite
Search Glass
How to Write an Eagle Scout Personal Statement
An important part of becoming an Eagle Scout is writing a personal statement of your goals, ambitions and leadership skills. Your statement has to be included with your application to the Eagle Scout board of review. This should be an enjoyable and inspiring activity as you think about your life path so far and what you most want to do with your life. You may be surprised one day to see how inspiring this statement can be, so make sure you save a copy for yourself.
Life Purpose and Ambitions
Begin your personal statement by describing what your ambitions are for the future and what you believe your purpose in life is. If you already know what you want your life to be about, this may be easy. For others, it may seem like a difficult task. Get advice from friends, family and teachers but when it comes time to write it down, it should be your ideas. Find a quiet place and give it some serious thought. Try writing a rough copy just for yourself, jotting down what comes to mind, and exploring what you want and don't want your life to be about. Use the ideas you discover in the rough copy to create a good copy for submission.
Leadership Positions
After describing your life purpose and ambitions, list the positions you have had that demonstrate leadership skills. These may be positions you've had at school, church, summer camp or anywhere else. For example, if your teacher asked you to help a younger child with his reading, this could be something to include. If it's hard to remember, think about any time you did more than what was expected of you, when you took additional responsibilities or when you were able to help someone in need.
Include Awards and Other Honors
In addition to leadership positions, include any honors or awards you received. This doesn't have to be a separate section; add them when you describe your leadership positions. Like everything else in your personal statement, these should be the things that matter to you most. If you won first prize at the science fair, this may be something you want to include. If you spent an afternoon getting a lost dog to its rightful owner, you probably didn't get a trophy -- but perhaps the smile of gratitude was an honor to you just the same.
Things to Consider
The Boy Scouts of America doesn't say how long a personal statement should be or how it should be written. It's important the statement is in your own words and it reflects an honest effort. If you don't think something is important, you don't have to include it. Spelling and grammar are important, so approach a personal statement as you would a school paper. Use spellcheck if you are writing it on a computer. If you want to write it by hand, make sure it's neat and legible. Read it over a couple of times to make sure it's your best work.
National Eagel Scout Association: Notable Eagle Scouts
Boy Scouts of America: Eagle Rank Requirements
A published author and professional speaker, David Weedmark has advised businesses and governments on technology, media and marketing for more than 20 years. He has taught computer science at Algonquin College, has started three successful businesses, and has written hundreds of articles for newspapers and magazines throughout Canada and the United States.

RESEARCH PAPERS AND ESSAYS
ESSAY TOPICS
PRESIDENTS OF THE UNITED STATES
Joseph Robinette Biden
Donald Trump
Barack Obama
States Ranked by Size & Population
States Ranked by Date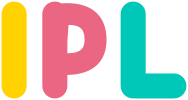 Essay On Eagle Scout
Personal narrative: leading my high school wrestling team.
When I think of leadership, I think of it as a skill that not everyone can develop. For me, it took numerous times of being a follower or a leader, before developing this skill and form the type of leader that I wanted to become.
Statement Of Purpose: Eagle Scout
Growing up in a lower-middle class home, I have learned to be modest and frugal. I have also learned that nothing comes free and that everything must be earned through determination and hard work. So when I joined the Cub Scouts at age 7, I was determined to excel and achieve the highest rank in scouting, Eagle Scout. Since then, I have been intent on changing things for the better in everything I participated in. Ergo, having a lifetime goal to give back to the Earth, whether it be directly by studying chemistry to help the Earth or indirectly by donating some of my time and money back into the science field to help fund future developments of technology, seems best for the world. Knowing that nothing is guaranteed, my participation in the Boy Scouts has served as a foundation to allow me to expand my knowledge in other fields of study in case my expected career path does not go as planned.
Members Of The National Honor Society
Within a fellowship of individuals, honor is highly esteemed. The sharing of common attitudes and being united through service, binds a society. Being a member of the National Honors Society would bring me countless opportunities to further my academic career, allow me to give back to my community, and introduce me to accomplished student leaders who have the same perseverance I do. Academics has been a significant aspect of my life ever since I was little, I constantly try and challenge myself with rigorous courses such as honors, AP, and IB courses, I have also been on the honor roll since middle school. However, scholarship is not my only strength, as a member of numerous teams; I am familiar with the ideals of community and leadership
Example Of Skillsusa Speeches
I was determined to learn how to play video games, I showed them I can climb to the very top of the tree, and I developed a passion for sports. And now a few years later being apart of SkillsUsa has boost my confidence level. I also believe that becoming Regional President can give me that push to be a better me and I can inspire others to become better being themselves. Being commitment to SkillsUSA for the past 2 years has been one of the greatest experiences I've had during my high school years. Although I may not have placed, I am still striving for that gold medal one more
I Want To Be A National Honor Society (Njhs)
National Honor Society is a great opportunity for everyone including myself. It has standards such as scholarship, leadership, character, and service. To maintain the standards I already have most of the standards I am a smart student with a 4.0 GPA, I have great leadership and character. The only thing missing is service. I do, do service but not as much. I don't have many opportunities to help out and volunteer. Maybe joining NJHS can help fulfill that opportunity.
Why I Want To Be A Drum Major Essay
A drum major is not someone who is unkind, unfair, or thoughtless. A drum major must possess qualities of leadership, reliability, and self respect. I feel as though I am prepared to take on these responsibilities, and become the Brooks High School Drum Major. I am a great leader, I am most definitely reliable, and I highly value myself as a human being.
Essay: The Four Pillars Of The National Honor Society
The National Honor Society is based off of four pillars; Scholarship, Leadership, Service, and Character. Scholarship is one of the most important pillars to me. Scholarship means not only doing well in school and getting good grades, but applying what I have learned and using it everyday. I know the importance of education and feel that I am a lifelong learner. I feel very fortunate to have been raised in a family where education is a priority. I was taught to work hard and never give up.
Why Do You Want To Be A National Honor Society Essay
It is an extraordinary honor to be considered as a candidate for the National Honor Society. Being considered means I have achieved my goal in demonstrating my determination- in school and outside of school- and my willingness to aid people in my community. Being a part of such a prestigious organization is an enormous responsibility to which I will fully devote my time. Ever since I was a freshman, my goal was to work diligently to be among the highest scholars and to be accepted into this scholarly "hall of fame". Through my relentless hard work and perseverance, I believe that I possess the four characteristics of a National Honor Society member- leadership, service, character, and scholarship.
National Honor Society Principles
The National Honor Society is built upon four founding principles: Scholarship, Character, Leadership, and Service. I have a high school life filled with dedication to these four principles on the Spiritual standpoint, the Familial level, the Community level and finally at the National level. Moreover, I did begin my dedication to these same four principles even before this starting with the Boy Scouts of America and this commitment will continue along with having a rich future when I reach my fullest potential.
Becoming A Warrant Officer Essay
As I embark on the newest chapter in my life it occurs to me that I must first take time to fully process and appreciate the magnitude of what it really is to be a Warrant Officer in the United States Army. From my own perspective as well as the perspective seen from society I can see my new responsibilities will hold a paramount position in many different aspects. This being said, I can look forward to a major shift in what my focus will be and how my decisions will directly impact those around me.
My Life After College
In five to ten years, I am uncertain of where I will be, which career I will have, or what activities I will be a part of, which I believe to be the truth for most entering college. However, the four pillars of Purdue University's Honors College are, to an extent, already instilled within my character. I am certain that with being an Honors student in the future, I will be living a life only possible through cultivating my already existing character traits into columns to support not only my education, but my life after college.
Personal Narrative: My Eagle Scout Project
The transition from childhood to adulthood occurs when an individual is able to recognize the impact he or she can leave upon their community, gaining life skills doing so. An accomplishment that marked my transition from childhood to adulthood, would be best demonstrated by the process and completion of a leadership responsibility when I performed my Eagle Scout Project. I joined the scouting program when I was very young, and have been very active since ever. Becoming an Eagle Scout has many challenges that a young Boy Scout must undertake, including the completion of a community-based project, which is an important step in obtaining this notable rank. The Eagle Scout Project is designed for the scout to learn different leadership responsibilities. The project allows the scout to have practice with difficult situations to give the young man experience in life lessons. My community-based project was
Beta Club Research Paper
"Beta club is not for everyone, it is just for those who want to be leaders." That is exactly why I want to be a member of the Beta club. I want to be a leader. The Beta club is an opportunity giving program, which will give us the chance to serve others and be around others who are different from us. The Beta club can open up many students' hearts and convey their dreams to the world. The world, as well as ourselves, can become confident. I will encourage scholarship, leadership, and good citizenship with my school and community. With my hardwork, not only shall I benefit, but all that I help shall be benefited as well.
My Laotian-American Experience
Honestly, it's very difficult to find a place for me to be accepted as a being of Lao. It 's hard to explain because where I live in a predominantly neighborhood where racism exist on a standard level. Due to my race, some of the people are hesitating to accept me for who I am. However, I had an opportunity from my parent to influence me toward understand Lao culture and tradition. Therefore, for me being a member of the Laotian-American makes me feel a sense of appreciation of my race. It helps me defined how I think of myself and shapes many experience I had; therefore, it has shaped who I have become. I am very proud to be who I am and of the culture that I have been born and raised in. Even though, everything is different in custom culture and religion I am honor to still be one of them. For me personally, it seems that I must always prove myself to educators. I must show them that being a member of a minority doesn't automatically make me different from others. And Although attending school is very difficult, there are still time that I must never give up to become successful.
Essay On Eagle Project
Before a Boy Scout becomes an Eagle Scout he must do what people refer to as an "Eagle Project". When it became my time to do my Eagle Project I wanted my project to be something I felt passionate about for a cause that I felt passionate about. Being born with high functioning cerebral palsy and having two cousins with Down syndrome, I chose to a project for a school in Raleigh known as the Frankie Lemmon School. The Frankie Lemmon School is a school, located in a basement of a church, for preschoolers (ages 3-5) with special needs. At this point, I knew whom I wanted to help, but the question now was how. I thought long and hard about my cousins and the fact that, like me, they have a passion for music. I came to the conclusion that I would
More about Essay On Eagle Scout The Rank Of Eagle Scout Essay
Speech on eagle scout.
This is the one thing that will have brought me both the greatest happiness and success throughout my life. Becoming an Eagle Scout shows that you have demonstrated the ability to stick with something until the very end, if you consider that the end saying you learn so
Boy Scouts Ethnography
I chose to write my ethnography on the history and culture of the Boy Scouts of America because this organization has been such a positive influence in my life. I have been an active member of Troop 1 in Brewer, Maine since I was eleven years of age. To most people, they believe that scouting only teaches you to build fires and set-up tents, but scouting truly teaches a person so much more.
Boy Scouts College Essay
Not many young men have the opportunity to experience the adventure that I had, and I hope that changes someday. It revolutionizes kids to become the best they can be, and Scouts use me as a perfect example. They didn't think that I could make it through Scouts as far as I did because I kept silent. Boy Scouts taught me about how to live life and do it with confidence, and I can finally tell my story comfortably and with
Eagle Scout Ambition Essay
My foremost ambition after becoming an Eagle Scout is to become a Doctor after graduating from Medical School. For me setting goals, are the steps to achieving my ambition. Without goals I would not progress on, which would prevent me from reaching my Ambition. Being an Eagle Scout has been a goal for me since I joined Cub Scouts in DATE. The Eagle Scout rank is a goal that, once completed will help me get into Medical School. Being an Eagle Scout will help me get into the medical school by showing my hard work and determination to succeed and help others. Most Medical Schools accepts less than 3% of the submitted applications. Medical Schools look for students who not only get perfect grades, but are also good communicators and
Compare And Contrast Boy Scouts And Girl Scouts
Another contrast between Boy Scouts and Girl Scouts are the most noteworthy honors that a scout can be awarded. While being in any of these two Scouting organizations, a scout can earn numerous awards. The highest award that a scout can be presented with, nonetheless, differs between organizations. In Boy Scouts, the highest achievement a Boy Scout can receive is an Eagle Scout. Rather than an Eagle Scout being an award, it is the highest position in the rank system. Becoming an Eagle Scout takes much work and dedication to the organization. One receiving this award will have to meet several requirements. One must show that they are progressing in the program through their "leadership, service, and outdoor skills" (Trail to Eagle). Moreover, in order to become an Eagle Scout, a Boy Scout must first move forward in the ranking system. Although there are more than 130 merit badges that a Boy Scout can receive, they must earn 21 to be eligible become an
Top Scholar Award Research Paper
An achievement is a thing done successfully, typically done by effort, courage, or skill. Every individual has their fair share of achievements accomplished. Accomplishing these achievements help our self-esteem and help us grow mentally. The last time I accomplished something great was when I received the Top Scholar award in the fifth grade. It was a very intense year. The Top Scholar award is a very prestigious award that is given to the person who worked the hardest throughout the year. There were many times where I just wanted to give up and just settle for second place. However, my mother, family, teacher and friends kept urging me to never give up. At the end of the year, I was awarded the Top Scholar award for my class. I felt like I had truly accomplished something great. The Top Scholar award was the greatest achievement I've received because the award taught me to never give up, reflected my potential, and helped me develop great skills.
Eagle Scout Personal Statement
From a young age, I have been fascinated by making things and learning how they work. My educational experience and community service projects have given me an appreciation for engineering from project managing and constructing my Eagle Scout project to enjoying my chemistry and physic classes. I plan on obtaining a degree in Engineering because I enjoy taking something from conception to production and I am interested in the science and math behind
Eagle Scout Project Essay
I hope everyone had an amazing Troop "Boot-Camp" and Leadership weekend. I want to thank all the adults that were able to oversee and guide. Now moving away from this weekend, I am here to primarily talk about my Eagle Scout project.
How To Kill A Mockingbird Essay
I grew up in a home where my parents taught us to serve our country, community and those around us. They taught me through example, my father was a scout leader when I was a child. He often took me camping and to merit badge Pow Wow's. As a boy I began to dream about becoming a boy scout. When I became old enough I joined the cub scouts. While in Cub scouts I learned about being part of the pack, about working together to accomplish large projects, to work together to accomplish a larger goal. Then when I was older I was able to join the boy scouts they taught me about being a citizen in the community, about being a good neighbor. They taught me about doing a good turn daily, and being prepared. When I was 13, I became a life scout. Being a life scout is not anything special, other than I was able to start working on my eagle project.
Personal Statement: Phi Beta Chi National Sorority
My most meaningful accomplishment is finding my inner leader and learning to believe in myself. For many years I was extremely shy and I let this deter me from enjoying activities outside my comfort zone. Growing up I never really believed enough in myself to find my leadership abilities. It was not until early in my college career that I began to truly see my potential. My freshman year of college I began to open myself up to the possibilities around me by joining clubs on campus and making connections with those around me. The one organization that truly changed my outlook forever was Phi Beta Chi National Sorority. Within my sisterhood I began to open up and see myself as the leader I knew I could be. Once I had this new found outlook I
How To Write An Eagle Scout Essay
The leaders in question also held the notion that I didn't 'have Scouting in my heart', solely because I was unengaged at the meetings. I took this as the real reason why my project was rejected, not because more work needed to be done. I was frustrated with this because I had done the written requirements for Eagle Scout, and in my mind I deserved
Personal Narrative-Bear Cub Scouts
Before the first meeting, my mother described the organization to me. When she described the cub scouts, I was excited until she revealed something I did not expect. She told me that most of the kids had joined the program as tiger cubs when they were six, but since I was an eight year old that I would be joining as a bear cub. I did not like the idea of becoming an outsider again since it
Middle School Pathways Program
My biggest personal achievement I am most proud of would be getting selected for my district's Middle School Pathways Program. It is a program in which 7th graders are taught the 7th and 8th grade Math curriculum in one school year, essentially preparing them to take Algebra 1 in 8th grade. As a B grade student in the 5th grade the requirements of the program; a 6th grade math teacher recommendation, a Math grade of A, on all trimester report cards, and a score in the top 10% on the end of year 6th grade district benchmark assessment, the idea of being selected seemed a little close to nearly-impossible. Even though the chances seemed little to none I set a goal to be accepted and I was able to follow through with it. The reason as to why
Scout As A Eagle Scout Award
When I was young, my older brother was in scouts and like most younger brothers, I liked to do what he did so, when I got old enough I immediately asked my parents to put me into scouts. Unlike my brother I was very strong-willed to get my project done and become an Eagle Scout, at the beginning. I knew that doing the project was very helpful for my future, it looked great on a resume for future jobs. But over time I just got tired of doing the work that is required for scouting. I wouldn't go
My Greatest Accomplishments In College
My greatest accomplishment thus far, has been getting high grades in college. Accomplishing this required: patience, dedication, tenacity, stamina, and confidence. It took patience because there were long hours that were dedicated to homework and studying. It took dedication because I had to continually tell myself that it would be worth it, even when it was difficult. It took tenacity because I knew that I couldn't accept anything less than my best. It took stamina because there were a lot of late nights and just a lot of time in general to complete everything that was required of me. Lastly, it took confidence because if I didn't believe that I could, it would have made it a million times harder.
Related Topics
How It Works
Essay Examples
eagle scout Essay Examples
30 total results
Published: Friday 25th of January 2013
Eagle Scout Essay Example
Your targets and aspirations in life, management functions, talk about prizes or different types of achievements, ideas to take into account. Purchase Confirmation
Purchase History
Transaction Failed
How To Write The Eagle Statement of Ambitions
Home » How To Write The Eagle Statement of Ambitions
A few weeks ago I wrote a blog post Don't Forget – Most Commonly Skipped Eagle Requirement , which talked a bit about how to write the Eagle Statement of Ambitions.  I want to expound on that requirement a little bit today.
I have served as an District Eagle Coach and have sat on hundreds of boards of review and read the Statements of Ambition for those Eagle candidates over the years.  I can honestly say that all of them are very different.  This is one of the funnest things for board members to read and it gives them insight to what kind of scout and person the candidate is.  It is very obvious that some candidates have spent the minimum amount of time writing and thinking about what they put in that statement.  Some are very thoughtful.
I remember one in particular had a statement that said he wanted to be the President of the United States.  I thought, wow!  What a bold statement from a 17 year-old.  When he came in for the review, we asked him about it. He was very serious and we found out that he had plans to make that happen.
You should think of your board of review like a job interview.  You are trying to show the board that you are the right candidate for the job, which is attaining the rank of Eagle.
Your Statement of Ambitions should be a minimum of two pages. The first page should be a double-spaced typed letter of what you want to do with the rest of your life.  This should be really easy for scouts to write.  I think of the movie "A Christmas Story," when Ralphie is in school and his teacher tells them they need to write a theme.  They all moan!  Then when she tells them the topic, "What I Want For Christmas," they all get very excited and want to do the assignment.  Scouts should feel the same way about this "theme."
I have seen scouts write as little as 2 sentences or as much as 3 pages.  It should be 1-2 pages.  Also, you should use the spell checker on your computer and have your mom, dad, or scout leader proofread it to polish it up to look good before it is turned in with your paperwork.
This first page is where most scouts stop. That is only half of the requirement.  It also says to include a list of any leadership positions you have held over your scouting time in anything.  This includes school, band, church, work, anywhere!
Also, you need to include any awards you received while serving in these leadership roles.  If you earned your Duty to God at church, list it.  If you won high honors in your band at school, list it.  Basically this is a "brag sheet" of all your accomplishments while you were a leader.  Most scouts either forget to add this or don't feel comfortable bragging about themselves.
In the real world when people are interviewing for jobs, they present a resume to potential employers to show off their skills and list all the great things that they know and have done.  This distinguishes them from all the other job candidates and proves they have the necessary skills to be there and do the job.  An Eagle Board of Review is no different.  You are a candidate for the Eagle Rank at the time of your board.  Present yourself it the best possible light.
Both comments and pings are currently closed.
2 thoughts on " How To Write The Eagle Statement of Ambitions "
Thank you this helped a lot.
Thank you, I was freaking out but this helped.
Comments are closed.
FREE Life to Eagle Checklist!
Rank Requirements (17)
Scout Leader Helps (19)
Scout Stories (8)
Uncategorized (1)
Recent Posts
All Is Well That Ends Well February 29, 2016
Finishing Your Eagle Paperwork Is NOT The Hardest Part! February 21, 2016
Planning Out Your Eagle Project February 14, 2016
What To Pack For a Winter Overnight Camp February 7, 2016
Please Take My 2016 Reader Survey January 31, 2016
What Paperwork Needs To Be Turned In For Eagle Rank January 24, 2016
My Memories of Lord Baden-Powell January 20, 2016
February 2016
January 2016
December 2015
November 2015
24/7 writing help on your phone
To install StudyMoose App tap and then "Add to Home Screen"
Life Ambitions
Save to my list
Remove from my list
Owen Stuart Phillips-Statement of Ambitions and Life Purpose Scouting has taught me many things about myself. It is a big part of who I am now and it will stay with me forever. Through Scouting, I have learned the importance of preparation, personal responsibility, service to others, and leadership skills. I first started out with Cub Scouts where I earned every rank and received my Arrow of Light. After Cub Scouts, I crossed over to Boy Scouts and joined Troop 40. I have been extremely involved with my Troop and I have done almost everything they have had to offer.
I am proud of the fact that I will be the 6th member of my extended family (cousins) to earn the rank of Eagle Scout from Troop 40, all under the guidance of the same Scoutmaster, Mr. Clifton Glover. I plan on staying involved Scouts to improve on my leadership skills and earn additional merit badges. I would also like to earn the three Eagle Palms.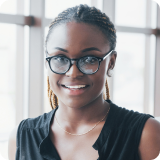 Proficient in: Ambition In Life
" She followed all my directions. It was really easy to contact her and respond very fast as well. "
In school I am an honor roll student.
I am in the band and I have received awards at band competitions in Greenville at ECU and Music Performance Adjudication held in Jacksonville. When I was in the 5th grade I completed the DARE program which stands for Drug Abuse Resistance Education. We were required to write a 2 page essay to complete the course. The winning essay would be read aloud by the student at the graduation ceremony. My essay won the competition, I received a trophy and I was very proud.
By clicking "Check Writers' Offers", you agree to our terms of service and privacy policy . We'll occasionally send you promo and account related email
You won't be charged yet!
I play sports such as football, baseball, and wrestling. I have been team captain in football. I was also asked to participate in a youth football instructional video for Championship Productions.
The video was filmed at Wingate University with other youth players and college coaches, demonstrating football drills and fundamentals. The video will be sold to youth players and coaches nationwide. After I graduate High School, I have strong interests in applying to our Military Service Academies. I would like to be an officer in the Military because I feel like I can be a leader instead of a follower. I started getting strong interests in the Military Academies when we went on a camp out to the United States Military Academy at West Point. It was a great experience and I absolutely loved every bit of it. If it was not for Scouting, I would have not had that opportunity. I enjoy math and engineering, and would like to pursue a career in this area in the military, such as a combat engineer.
Life Ambitions. (2016, Sep 15). Retrieved from http://studymoose.com/life-ambitions-essay
"Life Ambitions." StudyMoose , 15 Sep 2016, http://studymoose.com/life-ambitions-essay
StudyMoose. (2016). Life Ambitions . [Online]. Available at: http://studymoose.com/life-ambitions-essay [Accessed: 3 Mar. 2023]
"Life Ambitions." StudyMoose, Sep 15, 2016. Accessed March 3, 2023. http://studymoose.com/life-ambitions-essay
"Life Ambitions," StudyMoose , 15-Sep-2016. [Online]. Available: http://studymoose.com/life-ambitions-essay. [Accessed: 3-Mar-2023]
StudyMoose. (2016). Life Ambitions . [Online]. Available at: http://studymoose.com/life-ambitions-essay [Accessed: 3-Mar-2023]
True Ambitions, The Bet ( Short Story by Anton Chekov) Pages: 3 (657 words)
Freedom and Ambitions in The Skylark Pages: 1 (263 words)
Achieving Your Ambitions Pages: 3 (849 words)
Blind Ambitions Leads to One's Destruction Pages: 3 (851 words)
Character voicing: Antony voicing his own ambitions after the civil war Pages: 4 (1116 words)
The Ambitions and False Hopes of the Protagonist in Miss Lonelyhearts, a Novel by Nathanael West Pages: 2 (428 words)
College Life of Single Students versus College Life of Married Students Pages: 5 (1451 words)
City Life Vs Country Life Pages: 6 (1613 words)
Single Life vs. Married Life: Lifestyle Analysis Pages: 3 (609 words)
Country Life Is Better Than City Life Pages: 7 (1984 words)
👋 Hi! I'm your smart assistant Amy!
Don't know where to start? Type your requirements and I'll connect you to an academic expert within 3 minutes.
Back to School Offer
Get 20% of Your First Order amount back in Reward Credits!
Get 20% of Your First Order back in Rewards
Undergraduate
High School
Architecture
American History
Asian History
Antique Literature
American Literature
Asian Literature
Classic English Literature
World Literature
Creative Writing
Linguistics
Criminal Justice
Legal Issues
Anthropology
Archaeology
Political Science
World Affairs
African-American Studies
East European Studies
Latin-American Studies
Native-American Studies
West European Studies
Family and Consumer Science
Social Issues
Women and Gender Studies
Social Work
Natural Sciences
Pharmacology
Earth science
Agriculture
Agricultural Studies
Computer Science
IT Management
Mathematics
Investments
Engineering and Technology
Engineering
Aeronautics
Medicine and Health
Alternative Medicine
Communications and Media
Advertising
Communication Strategies
Public Relations
Educational Theories
Teacher's Career
Chicago/Turabian
Company Analysis
Education Theories
Shakespeare
Canadian Studies
Food Safety
Relation of Global Warming and Extreme Weather Condition
Movie Review
Admission Essay
Annotated Bibliography
Application Essay
Article Critique
Article Review
Article Writing
Book Review
Business Plan
Business Proposal
Capstone Project
Cover Letter
Creative Essay
Dissertation
Dissertation - Abstract
Dissertation - Conclusion
Dissertation - Discussion
Dissertation - Hypothesis
Dissertation - Introduction
Dissertation - Literature
Dissertation - Methodology
Dissertation - Results
GCSE Coursework
Grant Proposal
Marketing Plan
Multiple Choice Quiz
Personal Statement
Power Point Presentation
Power Point Presentation With Speaker Notes
Questionnaire
Reaction Paper
Research Paper
Research Proposal
SWOT analysis
Thesis Paper
Online Quiz
Literature Review
Movie Analysis
Statistics problem
Math Problem
All papers examples
How It Works
Money Back Policy
Terms of Use
Privacy Policy
Donate Paper
We Are Hiring
Eagle Scout, Research Proposal Example
Pages: 4
Words: 1125
This Research Proposal was written by one of our professional writers.
You are free to use it as an inspiration or a source for your own work.
Need a custom Research Proposal written for you?
The Scout Award is the highest award in Boy Scouting, and has been given awarded to young and energetic men for over 100 years. Since the early 1912, around 4 percent of men who were Boy Scouts have earned the award (Bigler & Michael, 2000). More than 2 million young men have earned the rank of Eagle Scout since it was first awarded (Bullock & Robert, 2003). Over the years, necessities for the Eagle Scout Award have changed to meet the needs of the era; however, specific elements of the program have remained true from the original Eagle Scout requirements (Bigler & Michael, 2000). A boy should demonstrate citizenship and caring for his community and others, leadership skills and qualities, and outdoor skills that indicates his self-sufficiency and capability of overcoming obstacles. Today, a boy is suppose to earn 21 merit badges, 12 of which are required: First Aid, Camping, Citizenship in the Community, Citizenship in the Nation, Citizenship in the World, Personal Management, Personal Fitness, Swimming or Hiking or Cycling, Communications, Family Life, Emergency Preparedness or Lifesaving, and Environmental Science (Bullock & Robert, 2003).
Apart from merit badges, a candidate must also plan and carry out a service project to bring value in the society. Moreover, he should posses a troop leadership position during his Scouting tenure (Bullock & Robert, 2003). Also, the Eagle Scout candidate undergoes a rigorous board of review in which his district, council, and troop leaders evaluate his "attitude and practice of the ideals of Scouting." Achieving the rank of Eagle Scout must happen prior to boy's 18th birthday (Bigler & Michael, 2000).
Achieving this objective also requires an enormous local and national commitment to provide the structure and support necessary to put in place programs and resources that teach and reinforce the values that will help prepare youth to make ethical decisions and to achieve their full potential as individuals (Bullock & Robert, 2003). The founders of Scouting recognized the need to provide training so youth could live and act according to values that would help them succeed and serve society as a whole (Bigler & Michael, 2000). And, it is for this reason the Boy Scouts of America (BSA) was founded in 1910 and chartered by Congress in 1916 (Bullock & Robert, 2003). For more than 100 years the BSA has sought to encourage and instill the values necessary to help young people make and continue making ethical and moral choices over the entire course of their life (Bigler & Michael, 2000).
Beginning in the early 1990s, practitioners and policy makers, as well as scholars of various disciplines, contributed to the emergence of a new approach to youth research and practice, which has been referred to as positive youth development (Bigler & Michael, 2000). The approach emerged out of frustration over a problem focused view on youth development (Carpenter & David, 1998). The underlying assumption of the problem-focused view was that youth were vulnerable and represent potential problems that need to be managed (Bigler & Michael, 2000). On the other hand, the positive youth development perspective suggested that the approach focusing on risk reduction was incomplete and inadequate (Bullock & Robert, 2003). Instead, the positive youth development perspective views young people as resources to be developed, focusing on their potentials for successful and healthy development (Bigler & Michael, 2000).
Positive youth development is based on the premise that when adults support and enable youth to control and motivate themselves, youth are most likely to harness and internalize their potential for prosocial behavior (Bigler & Michael, 2000). Indeed, there is research confirming that, under the right conditions, youth become self-motivated by confronting challenging tasks (Bullock & Robert, 2003). For example, initiative or the ability to be motivated from within has been found to be a core quality of positive youth development (Carpenter & David, 1998). Similarly, researchers have found participation in organized youth activities to be associated with prosocial experiences related to initiative, identity exploration and reflection, emotional learning, developing teamwork skills, and forming ties with community members (Bigler & Michael, 2000). The programs of the BSA are designed to incorporate activities and learning experiences that strengthen young people's attitudes and actions toward God, family, country, and community. Ultimately, the aim of BSA programs has been and continues to remain the same to have a positive and robust influence on the character, citizenship, and physical fitness of youth who participate (Bigler & Michael, 2000).
The objective of Scouting, therefore, is to promote positive youth development that has a lasting impact on youth into young adulthood and throughout their life (Bullock & Robert, 2003). This lasting influence—enhancing youth's values, ethics, decision making, relationships, and personal development—is thought to be even more significant for those youth attaining the rank of Eagle Scout (Bigler & Michael, 2000).
This additional benefit, of course, is due to the added dedication and commitment required to reach this important designation (Bigler & Michael, 2000). Consequently, the BSA has always maintained that achieving Scouting's ultimate rank would result in additional benefits for Eagle Scouts when compared to Scouts that do not achieve this rank, as well as youth who have never participated in Scouting (Bullock & Robert, 2003). Moreover, there is a belief that becoming an Eagle Scout has positive and lasting influences that can be confirmed or documented (Bullock & Robert, 2003).
Previous studies have shown that participation in Scouting produces better citizens. And, there is no shortage of examples or anecdotal accounts that would affirm these findings (Bigler & Michael, 2000). Surprisingly, however, there is very little scientific evidence to confirm the prosocial benefits associated with Scouting or earning the rank of Eagle Scout (Bullock & Robert, 2003). Thus, the central question of this study is to determine if participation in Scouting and ultimately becoming an Eagle Scout is associated with prosocial behavior and positive youth development that carries over into young adulthood and beyond (Bigler & Michael, 2000).
Bigler, Michael A. " Improving Attendance at the Weekly Meeting of Boy Scout Troop 922 in Dalton, Ohio." B.A thesis, Malone College, 2000.
Bullock, Robert P. "A Study of the Socio-Economic Status of Boys in the Greeley Scout Troops." M.A. Thesis, Colorado State Teachers College, 2003.
Carpenter, David Bailey. "The Boy Scouts of America: A Social Evaluation of the Organization in Terms of its Measurable influence on its Past and Present Membership." A.M. thesis, Washington University, 1998.
Davis, James Allan. "The Programs of the American Boy and Girl Scouts: A study of Two Frames of Reference for Describing Social Change." M.S. thesis, University of Wisconsin-Madison, 2002.
Delves, Eugene Lowell. "An Accounting System for a Boy Scout Council." M.B.A. thesis, Northwestern University, 2000.
Edison, Carroll A. "Application of Objective Types of Examination to the court of Honor Procedure of the Boy Scouts of America." M.A. thesis, Colombia University, 2001.
Stuck with your Research Proposal?
Get in touch with one of our experts for instant help!
Domestic Violence: The Male as the Victim, Research Paper Example
Vaccinating Children, Annotated Bibliography Example
Time is precious
don't waste it!
It's a Free, No-Obligation Inquiry!
Plagiarism-free guarantee
Privacy guarantee
Secure checkout
Money back guarantee
Get a Free E-Book ($50 in value)
How To Write The Best Essay Ever!
Related Research Proposal Samples & Examples
Censorship of internet users and online protestors in china, research proposal example.
Pages: 6
Words: 1720
Electronic Cigarettes vs Commercial Cigarettes, Research Proposal Example
Pages: 9
Words: 2600
Examining Student Satisfaction With Wholly Online Learning, Research Proposal Example
Pages: 5
Words: 1340
The Incidence of Sexual Harassment in the Workplace, Research Proposal Example
Pages: 10
Words: 2663
To What Extent Should Indigenous Entrepreneurship Be Diversified in Jamaica? Research Proposal Example
Words: 1064
How Innovation Can Help Business and Be a Factor for Growth, Research Proposal Example
Pages: 12
Words: 3382
Need a professionally written Custom Essay?
We will write it for you, in any discipline! Starting at only
$9.45 a page
Wait, please!
Right now, you can get a professionally written essay in any discipline with a
10% discount!
Please, check your email for the offer!
We're now sending you a link to download your e-book, please check your e-mail. Thank you!
Thank you for the subscription!
You can receive the notifications now. It's pleasure to stay in touch!
Get a Free E-Book ($50 in value)

Free Essays
Citation Generator
Eagle Scout
You May Also Find These Documents Helpful
Eagle scout life purpose.
Nearing the end of my road to the Eagle Scout award I am finding that my purpose in life is becoming more clear. Through scouts and the other activities that I have surrounded myself with, I have come to realize that I want to be a leader. In the leadership positions I have held I have picked up so many skills that I am going to use in my life. I don't just want to be one type of leader though. I would like to be a leader in the workplace, morally, and within my family. It only seems right to keep my life going in that direction.…
Eagle Scout Personal Statement
Throughout scouting the eagle represents strength, character, and understanding of citizenship in both the community and nation. To be an Eagle Scout is to be a leader and a role model for all scouts. Becoming an Eagle Scout represents years of dedicated effort to my troop, my community and to myself and I am glad that I get to share this experience with all of you who have supported me throughout my…
Sga Representative
Throughout my high school years, I maintained various leadership roles. The first of which was serving as a section leader in the marching band for three years. As a section leader, I was the example of how the section should act, present, and conduct them. I was also the captain of the golf and tennis teams, first leading by examples through my actions and then through my playing skills. At my home church, I am the Youth Director providing an example of how to live as a young Christian despite the temptation of peer pressure. While here at JMU, I am currently serving as a mentor at the Harrisonburg and Rockingham County Boys and Girls Club to disadvantaged to youth. Just furthering my education beyond high school is the primary and first example of leadership. The kids at the club can look to me and see that I was once just like them but I've pushed through and maybe they can…
National Honor Society Paper
It is difficult to narrow down the many instances where I have showed great leadership but many can be found in my involvements in teamwork. I have been looked to as a leader and have taken responsibility for various group projects. I have discovered much about fairness, compromise, and responsible qualities that are required to be a "good" leader. Often, I have had to sacrifice my own free time and personal desires for the benefit of the group. I believe this is the most important part of being a leader, the ability to sacrifice individual time and desires for the overall gain of the people that you are leading. Therefore with my induction into the national honor society I plan to demonstrate great leadership while also trying harder to be diligent and set an example for others.…
National Honor Society
First of all, it is a great honor to even be nominated for NHS. When I got the letter saying I was nominated, I felt a little relieved. I felt relieve because this is it. This is why I've worked so hard in school; this is why I spend countless hours doing homework. I realized that all of my hard work is finally paying off. I could help the NHS by dedicating my own time to participate in fundraisers, encouraging other students to do their best on their schoolwork, and try their best in everything that they do.…
Scholarship, leadership, service, and character and all words that have a significant weight on me. These words are the foundation of everything I need in order to succeed in life. Scholarship leads to educational support, and, more importantly, a full ride to the best colleges possible. Leadership and character are quality traits that will eventually lead to getting people to trust you. Doing my part in servicing my community and the people around me will lead to a lifetime of happiness and blessings. Neither of these attributes succeed the other, they are all of their own importance to me.…
Legion of Honor
Throughout different time periods and civilizations come many different types of art that would never be comparable to those of another time or place. There are also the pieces that come from a completely different time and place, but yet they can still be compared to one another. The Torso of a God (Egyptian, New Kingdom, Dynasty 18, last decade of the reign of Amenhotep III, Granodiorite, 1359-1349 B.C.) and the Statue of Asklepios (Greek, Hellenistic period, Pentelic Marble, 2nd century B.C.) are two sculptures made hundreds of years apart, yet they both display many similarities and show how art is constantly changing whilst keeping the same core ideas.…
V. ADDITIONAL INFORMATION – Use this page to present any additional information you feel the committee should know. Include information regarding special circumstances in your life which affected the data you provided in section 2-4.…
I became a member and leader of The Mojave High School Chapter of National Honor Society because I love helping others and leading people into the right direction. To help reconstruct and transform our organization making it more prosperous and renowned filled with success, positive change, and profound impact on people and the community, creating long lasting relationships and memories. National Honor Society (NHS) is the nation's premier organization established to recognize outstanding high school students, who demonstrates excellence in the areas of scholarship, leadership, service, and character. Being apart of this organization, I've learned that success requires patience, hard work, motivation, perseverance, and effective communication.…
Being a member of the National Honor Society is a highly prestigious honor. I would love to be a member of this society because all of my life I have lived by a standard of nothing less than the best and I think that being in this organization will continue my journey of excellence. I want to be able to improve my communication skills and leadership abilities. To help the community through service activities and to be a good role model to other students so they can see that being a hard working student is a good thing. To also prepare myself for real-life situations and college by giving me experience and pushing me even harder to accomplish all that I can in high school.…
When it comes to demonstrating leadership, I can lead people and motivate them to reach for goals that they might think were beyond them. I wanted them to accomplish more than they thought was possible and to do it not because they need to but also for the fun of it. I am a very good role model for the younger kids, especially middle schools kids, at DCIS.…
HOSA Personal Statement
In 8th grade I became heavily involved in my schools STEM program who specialized in Medical Skills and partook in HOSA state competitions. All my life I had shown an intense liking for helping others therefore medicine seemed as my calling and once joining STEM my interests in the medical field grew deeper and deeper as well as my passion for leadership. So when the chance to compete in the HOSA competition came about I jumped at the chance to win an award for my school. I teamed up with 3 other girls and together we were to educate the public on careers within the medical system. We did careers from pediatrician to an aquatic vetenarian, my job was to keep creativity as well as knowledge flowing, I exhibited strong character, drive, detemanation, as well as patience during our project, these were extremely important in keeping the team focused as well as appreciated since we all contributed amazingly to the project and so it won second place! This experience taught me social skills as well as time management, it helped me become a more rounded person and strengthen my character. I was able to keep my team happy and restrained from being overbearing or bossy, which are not qualities a leader should possess. Another instance where a held a position of leadership was this year where I became the president of Alonso's Anchor Club, where young ladies partake in various community service projects to better the world around them, the most recent event our girls took part in was the 5k Walk Against Breast Cancer with Dr. Lee right here in Tampa, Florida. With the massive help from our girls the team raised $6,000 all going towards the National Breast Cancer Foundation.…
a. The end of the 2nd world war exposed a world of mutual antagonism rather than one of mutual cooperation…
Example Of A Personal Reflective Essay (FFA)
In my community I have been able to exert my leadership skills to their highest potential. My officer team and I have successfully put together many events for our community. One of our most effective events has been volunteering at my communities local soup kitchen. My team and I planned it out to where every Saturday we have ourselves and others from our school sign up to go and volunteer for a couple hours. Another thing that I have been able to apply my leadership…
National Honors Society Essay
Leadership is one of the most important traits to have not only in school but outside too. In school, one can take up the position of being a leader by tutoring classmates. By helping a peer understand a topic they were confused about, a feeling of accomplishment and happiness comes along. One can also be a leader by being a part of a club and helping the club officers and other members reach their club goals. For example, I am part of the Environmental Club and I have been an active member since freshmen year. I have participated in many of the events put together by this club and have helped them in planning these events to ensure things run smoothly. At the moment, I am working with two friends on a marketing project for the tower gardens in school. If I am accepted into the National Honors Society, I will be able to gain more experience in being a leader and I will then be able to help the Environmental Club more in fulfilling more club goals. If accepted, I plan to take everything I learn from being a part of this society and apply it to my life.…
Related Topics

Free Eagle Scout Essays and Papers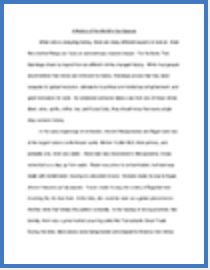 Eagle Scout Accomplishments
Achieving the rank of Eagle Scout has been one of my greatest accomplishments of my life. Getting my Eagle Scout has given me three great benefits; the first one is many life skills, benefits while applying for a job, and people look up to me as an Eagle Scout. Getting this award has been a great honor and has taught me many of the life skills needed to be successful in today's modern society. Eagle Scout is the highest rank in the Boy Scouts of America. This award is looked very highly of in the
Eagle Scout Statement
a boy scout the very idea to me seem a bit embarrassing. The only reason why I became a boy scout was because my father had heard that Boy Scouts teaches young men discipline and respect so he dragged me to a meeting and signed me. The passion he had for scouts was inconceivable he believed that it will one day help me to become a great man and I had faith in his judgment. So on that very night I looked him straight into his eyes and told him " Dad I promise you I will become a Eagle scout and stick
A True Eagle Scout
person out of the five percent of all Boy Scouts who will become Eagle Scouts. It is a great honor, and you should try to succeed in your goal. However, becoming a true Eagle Scout is not just done by completing the requirements and finishing a project; you also have to display all of the qualities that a true Eagle Scout should exemplify. You have to be able to earn that honor, and through this essay you will learn about all it takes to be an Eagle Scout including the book requirements, the merit
Eagle Scout Quote Analysis
As an Eagle Scout there is a saying that goes, "Once an Eagle, always an Eagle". That carries certain privileges with it, but also certain responsibilities. As an Eagle Scout, one would never want to do something to tarnish the reputation of themselves or other Eagle Scouts. The same is true for those of us who work in ministry. Whether I like it or not, many people will put me on a pedestal. That means that I need to hold myself to a higher standard than I do anyone else. It is like Paul said in
Personal Narrative: Eagle Scout
Ever since I joined scouting as a Senior Webelo, I wanted to become an Eagle Scout. I started my journey by obtaining my Arrow of Light, then bridged as soon as I could to Troop 0713 located at American Martyr's church in Manhattan Beach. Now at age 14 and going into tenth grade, I stand on the brink of success regarding my Eagle Scout award after years of hard work and determination. Outside of scouting, I am very involved at various churches around the South Bay area. I have volunteered mostly
Eagle Scout Short Term Goals
I am Jacob Heeter, member of Troop 56, from Knox, PA. I did my Eagle Scout Project making a handicap accessible walkway from the road to the building at Camp Coffman, Cranberry, PA. I have many ambitions after becoming an Eagle Scout, based around short term goals, after graduation, and career choices. My short-term goals will be completed throughout High School. I am taking a lot of Mathematical classes in High School, this year I am taking Statistics and Business Math. Next year I will either
How To Become An Eagle Scout Essay
scoutmaster in front of me, and the audience behind my back, I feel like this accomplishment will not only help me develop as a leader, but also as a person. Becoming an eagle scout is more than a badge and a rank; it is a sense of duty and fulfillment that I have sought for so many years and am finally able to achieve. From Cub Scout to Eagle Scout, like adolescence to adulthood, this momentous occasion symbolizes my entrance into a new world and my readiness to tackle the challenges it has in store for me
Importance Of Eagle Scout
High-school. I achieved the rank of Eagle Scout at the age of six-teen after spending over a decade in the Scouting community. While in Boy Scouts, I served as Chaplains Aid, Patrol Leader, and Troop Guide. In 2014 over the summer, I competed in the HGA Junior Golf Program and placed fourth in player of the year standings for Junior Series which earned me HGA Junior Golf First Team Award. Then, I volunteered at the First Tee of the Greater
The Importance Of Being An Eagle Scout
was being a Boy Scout and attaining the rank of Eagle. Becoming an Eagle Scout was a goal of mine and one of many other people, but only four percent of the people that join Boy Scouts end up earning the rank of Eagle Scout. Starting at Tenderfoot and moving up six ranks to Eagle takes a couple years of hard work. You have to earn a certain number of merit badges, spend many nights camping, and you have to work a lot of service hours. Finally going through Boy Scouts and getting Eagle changed my life
Sam Walton and Wal-Mart
moved from town to town in Missouri. This would traumatize most children but for the Walton boys though it was no big deal. This could be seen when Sam was in 8th grade at Shelbina he became the youngest boy in the state's history to become an Eagle Scout and this was only a start of his many of accomplishments. As Sam Walton grew up he was always an ambitious boy. He attended Hickman High School in Columbia there he played basketball and football, in which he was the starting quarterback for
My Eagle Scout Project
The most honorable experience that I have had is working on my Eagle Scout project. I learned how to become a better leader, tackle difficult situations and how to work with others. All of these skills helped me be a better person. Being a leader is no simple task. During my Eagle Scout project, I lead a range of people, from adults to youth. It was my job to make sure everyone was working and, that everyone was capable of doing their task. I had many issues doing this throughout my project because
Camp Chawanakee
During my life, So far a lot of my greatest memories involve Boy-Scouts. One of the best moments, I remember is my very first Summer Camp. I had been involved in Boy-Scouts for around four months. I had been told about Camp Chawanakee from other Scouters and I was so excited to go. It was around 3 weeks before we would be going to camp. Before we went to camp, we got to pick some merit Badges we would be doing. I had 5 class periods and 3 of them were going to be trail classes. So I had 2 more badges
What Is Eagle Scout Essay
Army soldier and playing war games on my Xbox or computer, I belonged to the Boy Scouts, there I really think my passion to serve my country started to show. I spent many hours volunteering, camping, and learning how to survive as a young man. I earned my Eagle Scout by the age of fifteen and as I continue to follow the Boy Scout motto "On my honor, I will do my best to do my duty to God and my country and obey the Scout Law; to help other people at all times; to keep myself physically strong, mentally
Core Values Of Eagle Scout
The core values I think represent me the best are Honesty, Friendly, Helpful, and Courteous. These are a few of the things I learned from achieving the rank of Eagle Scout in my Boy Scout troop, the scout law has twelve core values but these are the ones that best represent me. Each of these four words I depict in my everyday style whether its helping someone with directions or holding the door open for someone whose hands are full to making sure that I am polite to everyone I meet and making sure
Eagle Scout Project Analysis
The goal of this Eagle Scout Project is to renovate and restore the two adjacent interior courtyards at Fort Lee High School in order to create a pleasant aesthetic as well as to provide a green and friendly outdoor environment where instruction may take place. In their current state, the two courtyards of interest are in a state of disarray. Over the years, these areas have become quite an eyesore as they have been poorly maintained, overgrown with weeds and ivy, as well as strewn with garbage,
Eagle Scout Project Research Paper
contribution I have made in my life so far is the contribution of helping my scouting troop with Eagle Scout projects. It may not sound like much to the average person, it might sound like I am only helping ten or twenty people do their project. However, Eagle Scout projects benefit much more than ten or twenty people on average, individually, and that is where I find it to be truly meaningful. Helping Scouts complete this task has required time, effort, and a lot of selflessness, and that makes it my
Personal Narrative: My Eagle Scout Service Project
Lord Baden-Powell once said, "The real way to gain happiness is to give it to others." I am currently a Life Scout finishing up my final requirements for Eagle Scout. One of the requirements to become an Eagle Scout is to perform a service project for my community. My Eagle Scout service project was a very meaningful contribution to the community. I partnered with the American Red Cross to organize and coordinate a blood drive to collect blood for hospitals that are in desperate need of units of
Friends of Scouting
Scouting, Ladies and Gentlemen, and Eagle Scouts... I would like to start by saying: there are no more important people in this room than the two young men we honor here. If there were a Congressman, a United States senator, a governor, or even a chief executive officer of a FORTUNE 500 company here today, there would be no one in the room more important than our new Eagle Scouts. They are among the most important people in America. These two new Eagle Scouts are the worthiest members of the greatest
Railroads Crossing Dangers
The railroad crossing at the block of 900 Eureka Street continually has an issue of overgrown vegetation posing a consequential danger. This specific crossing has proven to be a perilous crossing. June 5, 2008 a catastrophic fatality transpired. In 2008, the crossing had no gates or lights yet displayed only cross buck signs with a stop sign. The track possesses a hazardous curve upon approaching the crossing. Proper vegetation maintenance is vital for the safety of City employees crossing this track
Boy Scouts Life Lessons
Many people believe the Boy Scouts of America, BSA program is blemished due to current events. However, I think boy scouts is a great thing. The program really gave me many new experiences and showed different aspects of the world. More importantly, my personal experiences shaped who I am by helping me overcome fears at many levels. One of the main concepts taught in scouting is team work. Even though I'm really introverted and scared of new people boy scouts taught me how to work as a team even
Popular Topics
Eamon De Valera
Earliest Memories
Early 1900's
Early 19th Century
Early 20th Century
Early America
Early American Literature
Early Childhood
Early Childhood Education
Early Christianity
Early Colonists
Early Development
Early Fifties
Early Humans
Early Modern Europe
Early Modern Period
Early Nineteenth Century
Early Renaissance
Early Stages
Early Twentieth Century
Early Works
Earnest Hemingway
The College Essay Confidante
Help with your college application essay, sample essays.
A surprise knock, and the world was at my door
I slowly pushed down on the clutch of the battered and beat up truck, patiently listening for the engine to bite so that I could move the vehicle forward. On the seat next to me, my instructor calmly encouraged me, speaking with the soft British lilt to which I had grown accustomed over the summer. "Wait for it," he said. "Wait for it," elongating the first word of each sentence to stress it's importance and delivering his directions in a cadence that was, by now, both foreign and familiar to me. My patience paid off. I heard the engine change tones and my foot pressed the pedal. The truck moved only a few feet, but I felt a surge of joy. I had just driven a manual transmission for the first time. This American who had only operated an automatic shift was driving a stick. But what truly made the moment special was that I was being taught by my British friend, Nathan. Even with all my senses focused on moving the car, I understood the depth of the experience. The driving lesson was a metaphor for how my narrow world had broadened this summer in the most unexpected and surprising way. I had taken a summer life-guarding position at a camp in Ashby, Mass., out of fear that I'd get no other job offers. It was 40 minutes away—a town of 2,500 in the sticks–and I had no car. It meant I would have to sleep there and oversee a cabin filled with campers at night and watch young swimmers by day. As the school year ended and summer approached I dreaded the commitment. I arrived wishing I could leave. It was a typical New England camp in every respect except for the staff. The counselors came from all over the world, including England, Germany, Australia, Poland, Colombia, and Scotland. At first, I avoided the foreign-born staff members, feeling uncomfortable and awkward around them. But gradually as the weeks wore on, something changed inside me. As staff members developed friendships, the group gelled and bonded in a way I had never experienced before. Gradually, I felt like I had a small family of peers around me. I began to look forward to my nights off. Even mundane things, like going to get coffee, became exciting because none of the international staff had ever before seen a Dunkin' Donuts. Wal-Mart and fast food restaurants stunned them. For the first time in my life I was seeing my very familiar world through the eyes of someone else. It was an incredible experience because it made me look at American culture objectively. I came to realize how small my scope in Massachusetts was in comparison to the world's vastness. What really excited me was glimpsing far off places through the eyes of my new friends. I was fascinated by mundane things. I learned from Nathan that in England almost everyone drives manual transmission cars. From Max, I learned that television in Germany doesn't have commercials until the end of an episode. Rachel introduced me to a great band from Scotland, Mumford & Sons. I loved to have conversations with the foreign staff members about their homes, world events, sports, and what they thought of the United States. I thought when I took the summer job that I would be stuck in the middle of nowhere. Instead, I discovered the world came to me.
Always an Eagle Scout
Inside the meeting room of South Church where I'd spent almost every Thursday night for the past six years, I held my breath as the whole troop stood by me awaiting a decision. What hung in the balance was the culmination of years of commitment and hard work since joining my Boy Scout troop at age 12. I had just undergone a rigorous interview with four board members in a room down the hall. The troop of about 15 boys had been working on campsite skills that evening. The boys were now milling about, waiting for the Scout Master, Mr. Sheppard, to summon me back to the board room. I returned to my Scout leaders to see their smiles and handshakes. I was an Eagle Scout. You would think that I'd feel relieved at this moment, but I felt no different than the moment before they told me. You see, there was a time, years earlier, when many thought this day would never come. That's because I was the odd-man-out in the troop. As a sixth-grader, I was like a wound-up top that never stopped moving, annoying everyone around me and making the other boys avoid me. I was so vivacious that no one took the time to see the sensitive and caring person I was inside—the one that I would one day grow into. It was a long journey from an energetic adolescent to the mature man I am today. With every merit badge earned, I learned a valuable lesson about how to conduct my life. For example, the Personal Management merit badge taught me how to manage a budget. The Family Life badge gave me the skills to pitch in and help my parents run a household. Two trips to West Point Military Academy for Scout jamborees exposed me to cadets who were studying to be US Military officers, and made think about a military career. These experiences molded and shaped me. But the most significant experience came from completing my Eagle Project, during which I recorded the oral histories of eight war veterans from World War II, Korea, and Viet Nam. As I listened to their stories, I learned the meaning of self-sacrifice. The project took 140 hours—longer than a typical Eagle Project, but while I was working on it, I was not thinking about the time I was spending or even whether I would make Eagle if I completed the project. My only focus was on preserving the history of these noble citizens. That is when I understood why I felt no different the night my Scout leaders named me an Eagle Scout. It was because what was inside of me—a commitment to public service and a willingness to sacrifice—had been there all along. I didn't feel any different because I wasn't different. Even in those lonely days of my younger years, when everyone else was writing me off, I had always been an Eagle Scout.
Affordable essays written by academic experts
How it works, place your order, download your paper, plagiarism-free papers, loyalty discounts, free revisions, money back guarantee, safe & secure payments, 24/7 support, real-time customer reviews, our services.