Sample Appeal Letter for a College Rejection
Ph.D., English, University of Pennsylvania
M.A., English, University of Pennsylvania
B.S., Materials Science & Engineering and Literature, MIT
If you've been rejected from college, you often have the option of appeal. The letter below illustrates a possible approach for appealing a college rejection. Before you write, however, make sure you have a legitimate reason for appealing a rejection . In the majority of cases, an appeal is not warranted. If you do not have significant new information to report to a college, do not write an appeal. Also, check that the college accepts appeal letters before writing one.
Features of a Successful Appeal Letter
Address your letter to your admissions representative.
Present a legitimate reason for appealing.
Be respectful and positive, not angry or whiny.
Keep your letter brief and to the point.
Sample Appeal Letter
Ms. Jane Gatekeeper Director of Admissions Ivy Tower College Collegetown, USA
Dear Ms. Gatekeeper,
Although I was not surprised when I received a rejection letter from Ivy Tower College, I was extremely disappointed. I knew when I applied that my SAT scores from the November exam were below average for Ivy Tower. I also knew at the time of the SAT exam (because of illness) that my scores did not represent my true ability.
However, since I applied to Ivy Tower in January, I have retaken the SAT and improved my scores measurably. My math score went from a 570 to a 660, and my evidence-based reading and writing score increased a full 120 points. I have instructed the College Board to send these new scores to you.
I know Ivy Tower discourages appeals, but I hope you will accept these new scores and reconsider my application. I have also had the best quarter yet at my high school (a 4.0 GPA unweighted), and I have enclosed my most recent grade report for your consideration.
Again, I fully understand and respect your decision to deny me admission, but I hope you will reopen my file to consider this new information. I was tremendously impressed by Ivy Tower when I visited last fall, and it remains the school I would most like to attend.
Joe Student
Discussion of the Appeal Letter
The first step in writing a letter of appeal is deciding if you have a legitimate reason for doing so. In Joe's case, he does. His SAT scores increased considerably—not just a few points—and his 4.0 GPA for the quarter is the icing on the cake.
Before writing a letter, Joe ensured that the college accepts appeals—many schools do not. There's a good reason for this—nearly all rejected students feel they have been treated unfairly or that the admissions staff failed to read their applications carefully. Many colleges simply don't want to deal with the flood of appeals they would receive if they allowed applicants to reargue their cases. In Joe's case, he learned that Ivy Tower College (obviously not the real name) does accept appeals, although the school discourages them.
Joe addressed his letter to the director of admissions at the college. If you have a contact in the admissions office—either the director or the representative for your geographic region—write to a specific person. If you don't have the name of an individual, address your letter with "To Whom It May Concern" or "Dear Admissions Personnel." An actual name, of course, sounds much better.
Avoid Whining
Note that Joe is not whining. Admissions officers hate whining, and it won't get you anywhere. Joe is not saying that his rejection was unfair, nor is he insisting that the admissions office made a mistake. He may think these things but doesn't include them in his letter. Instead, in both the opening and closing of his missive, Joe notes that he respects the decision of the admissions personnel.
Most important for an appeal, Joe does have a reason to make one. He tested poorly on the SAT initially, retook the exam, and increased his scores markedly. Note that Joe mentions that he was sick when he first took the important exam, but he is not using that as an excuse. An admissions officer is not going to reverse a decision simply because a student claims some kind of testing hardship. You need actual scores to show your potential, and Joe comes through with the new scores.
The Grade Report
Joe is wise to send along his most recent grade report. He is doing extremely well in school, and the admissions officers would want to see those strong grades. Joe is not slacking off during his senior year, and his grades are trending up, not down. He is certainly not revealing signs of senioritis , and he follows the tips for a strong appeal letter .
Note that Joe's letter is brief and to the point. He's not wasting the time of the admissions officers with a long, rambling letter. The college already has Joe's application, so he doesn't need to repeat that information in the appeal.
Joe's letter does three important things in a concise manner: He states his respect for the admissions decision, presents new information that is the basis for his appeal, and reaffirms his interest in the college. Were he to write anything else, he would be wasting his readers' time.
A Final Word About Joe's Appeal
It is important to be realistic about an appeal. Joe writes a good letter and has significantly better scores to report. However, he is likely to fail in his appeal. The appeal is certainly worth a try, but the majority of rejection appeals are not successful.
By clicking "Accept All Cookies", you agree to the storing of cookies on your device to enhance site navigation, analyze site usage, and assist in our marketing efforts.

Project Administrator Medical Director Neurologist Theatre Nurse Photographer Taper Real Estate Agent Cashier Store Manager Assistant Professor View All

Stock Associate Production Worker Casual Mailhandler Service Coordinators Behavior Specialist Program Assistant View All

Posted in: Appeal Letters
Admission Appeal Letter
It is not often that a college or university reverses a decision to allow a student to be admitted; however, if your application has been rejected, writing an admission appeal letter is worth a try, especially if anything has changed since you originally applied. For example, if you have retaken any standardized tests or won any community service awards since the last application, it would be a good idea to include that information in your letter.
Format and Content
When communicating with the college or university, make sure you include your original application number in the admission appeal letter format. Also, include your Social Security number and all contact information such as home address, phone number and email address. Briefly explain any updated information and why you believe your application should be reconsidered. Additionally, contact the university and make sure you send your appeal to the correct department and individual.
Reporting improved standardized test scores is one of the biggest reasons students petition for reconsideration of their original applications. This admission appeal letter sample is from a student who originally took the Scholastic Aptitude Test (SAT) when he had the flu and he scored poorly resulting in the university rejecting his admissions application. He has since retaken the SAT and scored much higher; therefore he is appealing the rejection.
My name is Thomas M. Finch (Application 78963) and I would like to provide some updated information in an effort to appeal my initial rejection for admission to XYZ City University. I believe the biggest reason I was rejected was my low SAT scores.
Unfortunately I had the flu and a fever on November 7, 2013 when I originally took the SAT. The scores I earned that day are not indicative of my capabilities. I have since retaken the SAT on January 9, 2014 and significantly improved my scores. My math score has gone from 570 to 690; my verbal score has improved from 560 to 660 and my essay score has risen from 520 to 630. This represents a change in my combined score from 1,650 on the November test to 1,980 on the January test.
In addition, I organized a dog show at my high school as a Beta Club project. The show was a tremendous success and we raised $10,732.65 to contribute to our local Humane Society. As a result of the success of the project, I won the ABC High School Community Service Award as well as the 2013-2014Community Service Award from our local Rotary Club.
I realize it is rare to have an application rejection overturned, but under these circumstances I felt I should try. I would greatly appreciate your consideration in this matter, and can promise you that, if admitted, I would work exceedingly hard and be an exemplary student at XYZ City University.
Thomas Finch
Thomas M. Finch
Get Free Profile Evaluation
How to write an appeal letter for college.
Reviewed by:
Former Admissions Committee Member, Columbia University
Reviewed: 5/4/22
Think you can make a great case for why your admissions decision should be overturned? Read on to learn everything you need to know about how to write an appeal letter for college.
We'll just come out and say it: applying to college can be challenging and stressful, especially if you get rejected from one of your top school choices. 
Deciding to write an appeal letter is a dedicated and courageous choice. You need to persuade the admissions team they were wrong about you, and your appeal letter must include all the right elements.
In this article, we'll discuss everything you need to include in your appeal letter and how you can make it as strong as possible, with the goal of getting accepted. Read on to learn more!
What Is An Appeal Letter for College?
You may choose to write an appeal letter if your application is initially rejected by a school you want to attend. An appeal letter is your chance to make an excellent case for why your admissions decision should be overturned. 
You should only write appeal letters to one or two of your top schools because your goal is to make a strong case for why a specific school should accept your application and letter. Most colleges will only consider reversing an admissions decision if you have new information that wasn't on your initial application. 
Janet Gilmore, senior director of strategic communications at the University of California-Berkeley says: 
"Examples of significant new information may consist of semester grades, additional achievements for us to consider, or information that has come to light between the time of the application submission and the delivery of the office's decision."
Since you applied, maybe you've aced your final AP course or retook the SAT and achieved a higher score . These would count as significant pieces of new information for which you could write an appeal letter. If you've experienced extenuating circumstances like a medical issue or other significant life changes, those are other reasonable factors for filing an appeal. 
It's also important to understand that writing an appeal letter doesn't mean admissions committees automatically reverse their decision and accept you. Gilmore says that UC Berkeley admitted just 3-5% of freshman appeals in the last three admission cycles.
But don't let this discourage you. It's worth the effort it takes if the school you're appealing to is your first choice. You have to be highly motivated to want an education at a specific school for your letter to be accepted.
How to Write An Appeal Letter for College Admission
Appeal letters should be well-crafted. This section goes over precisely what a well-crafted appeal letter looks like, so you can use these examples to guide your writing. 
The structure of your letter should be similar to other letters you've probably written. Include the date, your name, phone number, and address at the top. Like this:
January 1, 2022
123 Fourth Avenue
Your Town, MA 55555
(555) 555-1234
Then you want to include the name, title, and contact information for the person you are writing to:
Jane McDonald
Admissions Counselor, Smithtown University
789 Tenth Street
College Town, CA 44444
(444) 123-4567
Below their contact information, you can start your letter with a greeting. Appeal letters are formal, so you should address the contact person as Mrs., Mr., or Ms. If you are unsure whether the person you are addressing is a Mrs. or Ms., use Ms. For example:
Dear Ms. McDonald,
After the greeting, you can start writing the body of the letter. 
Your appeal letter should be treated as a formal or business letter, with a less conversational tone. You can still be friendly, but don't use slang or other casual types of language that you would only use around your close friends and family. Be direct and clear in why you're appealing their decision. 
As an example, instead of writing " I really want to get into [this school] ," try something along the lines of, " I'm writing today to request an appeal on my initial application decision. " You can see the difference in tone and how one is more direct than the other. 
Your tone should also be positive. Don't dwell on the fact that you were rejected because that can be off-putting. Instead, use an optimistic tone that shows you are passionate about attending this specific school.
An appeal letter should be four paragraphs with an introduction, two body paragraphs, and a conclusion. You should aim to keep your letter between 250 and 300 words total. You want to keep it concise while still touching on everything you need to cover. Try not to add any fluff or unnecessary information. 
The exact content of your letter will ultimately depend on what has changed since your  application. Here is a general overview of what you should cover. 
Introduction
The introduction is where you can acknowledge that you were initially rejected and an overview of the new information you plan to present in the body of your letter. 
For example :
"I understand that you must receive hundreds if not thousands of appeal requests, but I do have updated information that wasn't readily available when I initially submitted my application. I have since received my SAT retake score and it has improved considerably."
You don't have to go into too much detail about your circumstances in the introduction. Just touch on what you plan to discuss so you can grab their attention right away. 
The body of your letter is where you get into the details of what's changed since you first applied. Include any new information that's come to light or been presented since you submitted your application. 
" The SAT score that I submitted on my initial application was 1250, and on a retake I scored a 1500. "
The body is also where you would also provide specific details about why this wasn't part of your application or how your circumstances have changed since then. 
" When I initially took the SAT, I was experiencing a medical issue that affected my focus and study ability. At the time, I didn't have answers from doctors about what was causing my symptoms that ranged from excruciating migraines to incessant nausea. Once I was able to get help from doctors and begin treatment to keep my illness under control, I knew I could improve my score and that's what I set out to do."
Then you want to explain why they should reconsider you for admission.
" It has been my dream to attend [school name] ever since I can remember. I've always known that I want to be a journalist and I've worked really hard to create a path for achieving my goal. That includes attending [school name]. The journalism program is one of a kind and I know I could get the best education for what I want to do after college."
You should also use this as an opportunity to talk about extracurriculars you've been involved with to prepare for your preferred program. Or you talk about the schools' clubs, culture, or other specific attributes that make you so passionate about attending. 
" I've been part of my school's newspaper and yearbook staff for the past four years. It's been a great experience and I've picked up a lot of new skills I can take into my journalism classes. While attending [school name] I hope to join the student newspaper club so I can continue building my knowledge and skill set. "
Here, you should wrap up what you've said and reiterate why you would be a good choice for acceptance at this particular school. Focus on why you should be accepted and what makes you an excellent candidate. Be sure to thank them at the end for taking the time to read your letter. 
Tips for Writing a College Admissions Appeal Letter
As you prepare to write your appeal letter , there are a few things that you should keep in mind. 
Understand Your Schools' Appeals Process
You may be able to find specific information about your schools' appeals process on their website. If the information is not on the schools' website, you should contact the admissions office to learn about the process. 
Some schools have specific timelines for admissions, and those can vary between institutions. In fact, some schools don't even have an appeals process – meaning you can't appeal your application. That's something you'll want to find out before you start writing.
Take Your Time…But Not Too Much!
While this information isn't readily available for every school, schools typically only read appeal letters for three to four weeks after they make their admissions decisions. 
But don't be too hasty. You should take a few days (or even a week) to think about what you want to say. After a rejection, you may feel angry, sad, confused, or a mixture of all three. Wait until you have your emotions under control before crafting and sending your letter. Waiting also gives you time to solidify what you want to cover in your letter. 
Have New Information Ready
As we mentioned earlier, when an admissions officer looks at an appeal letter, they're looking for new information that either wasn't known or wasn't available when you submitted your application. 
An appeal letter isn't an opportunity to plead with them to change their minds. It's an opportunity to let them know that they missed an important detail or key piece of information. 
Be Specific
The weight of your appeal letter is lessened if you write generically and without specific details. Save the time and energy it takes to write an appeal letter for your dream school – maybe your top two if there are two schools you are equally passionate about. 
Since these are your first-choice schools, there are probably specific points about them that made them your top school choices. Talk about those points in your letter. Use the format we've provided above, but plug in your information.
Don't Rely on a Reversed Decision – Have a Backup Plan
The unfortunate reality is that most appeals are not accepted. But don't let this discourage you from trying! Just know that it's something to keep in mind. If your appeal is not accepted, have a backup plan. 
Whether your backup plan is to attend a different school, or you plan to wait until the next admissions cycle to apply to other schools – make sure you have a plan in place before you send off your appeal letter. Having a plan to fall back on can give you some comfort and peace as you wait for the appeals decision.
College Appeal Letter FAQs
These are a few of the most frequently asked questions about college appeal letters. Find the answers to your questions here!
1. What Are My Chances of Acceptance If I Appeal an Admissions Decision?
It's dependent on the school, but it's important to understand that the numbers are fairly low. For example, UC Berkley admitted just 3-5% of freshman appeals in the last three admission cycles. We don't tell you this to dissuade you from writing an appeal letter – only to prepare you. 
However, if you feel like you have a strong case for an appeal based on the information we've provided in this guide, you should absolutely give it your best try and write a letter. 
2. Who Should I Address My Appeal Letter To?
Send your letter to the school's admissions office – if you can address it to a specific person, even better. A quick search on the schools' website could give you a particular name of someone in the department that reviews appealed applications. 
3. For What Situations Are Most Appeals Accepted?
Most appeals are granted due to inaccuracies in the initial application. If this is the case for you, your appeal letter should clearly state which pieces of information were inaccurate on your application. An explanation of why the information was incorrect is beneficial too. 
Some appeals are granted if a student had major health or personal issues to deal with during the application cycle that were outside their control. 
4. When Should I Send My Appeal Letter?
Check the school's website or contact the admissions office for an exact timeline. Most schools will only accept appeal letters for up to four weeks after admissions decisions have been made. 
5. How Long Should My Appeal Letter Be?
Between 250 and 300 words is the ideal length. This length gives you plenty of space to include the right information.
6. What Tone Should I Use In My Appeal Letter?
You should write with the same tone you'd use in a professional letter, like a cover letter. Try to be positive and friendly, but don't use slang or jargon. Be direct and specific, too.
Final Thoughts
Before you submit any letters, research the school's appeal process. Each school is different, and some may not even accept appeal letters. Spending just five to ten minutes researching can help you find this information. 
And remember: this article isn't meant to dissuade you from writing an appeal letter. Our goal is to present you with the facts so you can make your case for appeal as strong as possible. We hope this information has helped you understand appeal letters and how to write them. 
Good luck in writing your appeal letter!
Get A Free Consultation
You may also like.
How Long Is the ACT?
College Packing List: What To Bring To College
Sample Appeal Letter to University for Admission
How To Appeal Your College Rejection
How To Write An Appeal Letter After Academic Dismissal
Special Circumstances In Financial Aid Appeals
Learn how to write an appeal letter to university for admission . Use our sample appeal letter to university for admission as a template for your appeal letter.
Sample Appeal Letter to university for Admission
Your Name Your Address City, State, Zip Code
Name of Admission Officer Title of Admission Officer Name of University Address of University City, State, Zip Code
Dear [Name of Admission Officer]:
This letter is a formal request for you to reconsider my application to [Name of University]. 
My application was declined on [DATE], and the reason given was that my SAT scores were lower than what is required by the college for admission.
The scores I included in my application were from [DATE]. At that time, my father died, and my mother required support and help to get her life back on track.
Since I am their only child, I needed to help her at that time and was unable to study properly for the SAT exams.
I knew that my scores were too low, which is why I retook the exam on [DATE]. I was able to study well and improved both of my scores.
My writing section improved from 570 to 750, and the quantitative score improved from 550 to 720.
I have understood that my new scores are above the required score for admission. It is my wish to join [Name of University] because you offer the best program for [Data Science], which is my chosen field of study.
Based on these higher scores, and because the lower scores were due to circumstances beyond my control, I am requesting you to reconsider your previous decision to decline my admission and grant me admission for the next semester.
If you have any questions or would like any more information, I can be reached at [555-123-4567] or at [[email protected]]. Thank you for your kind consideration of my application.
Your Signature Your Printed Name List of Enclosures
Explore Further
Writing a Letter Requesting Scholarship (with Sample)
9 Ways to Lower Your Student Loan Payments
How to Write a Simple Cover Letter for Student Loan Application
How to Spot a Student Loan Scam 
Unemployment Appeal Letter [Free Samples]
Sample letter for appealing a health insurance claim denial, writing a letter to landlord about rent increase (free sample), [sample] appeal letter for an apartment.
Your Trusted Advisors for Admissions Success
Admissions and test prep resources to help you get into your dream schools
How to Write an Appeal Letter for College
Reasons to appeal (and reasons not to appeal) your college admissions decision.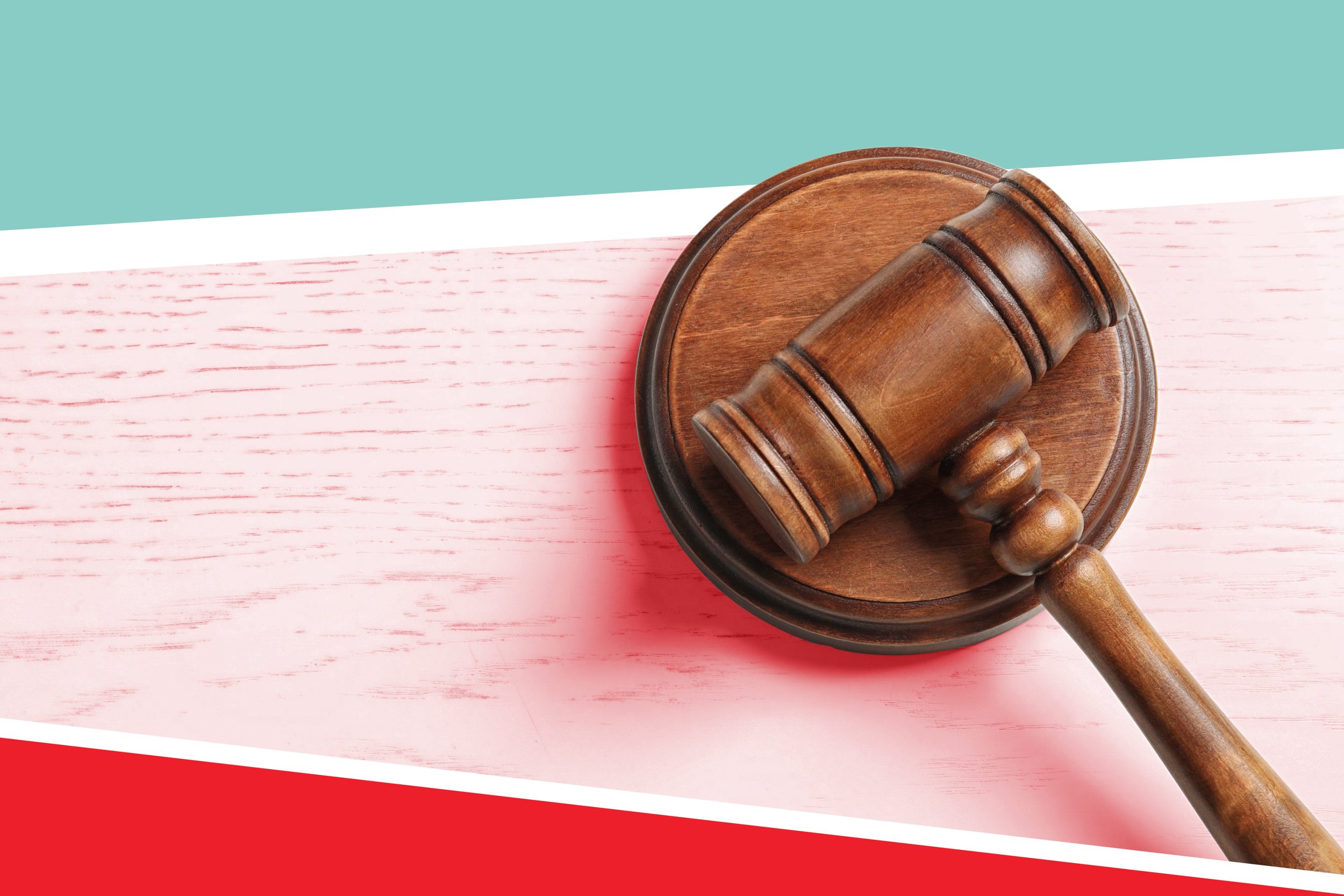 Introduction
The deadline to accept a college admissions offer is May 1. And while you're celebrating your child's college acceptances, you may still be lamenting their rejections from their dream schools .
Perhaps you've heard that students can appeal college rejections. You may even know of someone who successfully changed an admissions committee's mind.
That's the good news. However, there are two main pieces of not-so-good news:
Not every school accepts appeal letters. Therefore, you should check with each school before sending an appeal.
Appeal requests are rarely granted.
Despite these points, your child may still want to appeal their rejection.
However, before they prepare their appeal essay, your child should understand what admissions committees consider good (and not-so-good) reasons for appealing. That way, your child can write an appeal request that has a significantly higher chance of being granted.
What not to mention in a college appeal letter
1. The reviewers missed the memo about your parents donating money to the school.
Any piece of information already contained in your child's college application was already evaluated.
2. You're more qualified than your classmate who got in.
College admissions committees review applications holistically. Therefore, it's impossible to pinpoint the one reason for your child's rejection, or for another student's acceptance.
3. You got into another prestigious school, so the school that rejected you should feel lucky to have you.
Unfortunately, colleges have a limited number of spots for every entering freshman class. In addition, different colleges have variable admissions priorities, so some may not feel that your child will be an excellent fit at their institution at this time.
4. It's just plain unfair.
College rejections can be very difficult to accept, but writing an appeal letter that stresses unfairness is unlikely to work.
5. Listing things from your application in paragraph form.
Again, everything in your child's original college application was already evaluated, so this approach is highly unlikely to work.
Good reasons to appeal
If your child decides to appeal, they should make sure to write a very polite, positive, and humble letter. Moreover, they should acknowledge the admissions committee's difficult task and thank them for considering their original application and appeal.
It's also crucial that your child discuss their reasons for appealing within the context of the college . They should treat their appeal letter like a mini "Why us?" essay, linking their reasons for appealing to what makes the school a perfect fit for them and what they will contribute to the school.
Below are the most compelling reasons included in successful appeal letters:
1. Your child has a major accomplishment to report since submitting their original application.
Improved grades do not count, but accomplishments such as winning the state science fall under this category.
2. Your child achieved a significantly higher SAT or ACT score .
100+ points on the SAT or 2+ points on the ACT would be considered meaningful, as long as your child's new high score is at least within the middle 50th percentile of what the college typically accepts.
3. Your child left out a significant experience or fact about themselves in their original application that may change the way an admissions committee views their accomplishments.
This is the approach I took with my successful appeal request in 2004.
I disclosed growing up with Tourette Syndrome and wrote about how so many individuals with this condition don't end up going to college, let alone use their experiences to serve others (it's no coincidence that I'm a psychologist).
You may wonder why I didn't write about this in my original application. I wonder the same thing.
About the Author
Dr. Shirag Shemmassian is the Founder of Shemmassian Academic Consulting and one of the world's foremost experts on college admissions. For nearly 20 years, he and his team have helped thousands of students get into top programs like Harvard, Stanford, and MIT using his exclusive approach.
Next steps: