British Council Malaysia
English schools
myClass Login
Show search Search Search Close search
Choose your language
How to write a cohesive essay.
When it comes to writing, people usually emphasise the importance of good grammar and proper spelling. However, there is a third element that actually helps authors get their thoughts across to readers, that is cohesiveness in writing. 
In writing, cohesiveness is the quality that makes it easier for people to read and understand an essay's content. A cohesive essay has all its parts (beginning, middle, and end) united, supporting each other to inform or convince the reader. 
Unfortunately, this is an element that even intermediate or advanced writers stumble on. While the writer's thoughts are in their compositions, all too often readers find it difficult to understand what is being said because of the poor organisation of ideas. This article provides tips on how you can make your essay cohesive. 
1. Identify the thesis statement of your essay
A thesis statement states what your position is regarding the topic you are discussing. To make an essay worth reading, you will need to make sure that you have a compelling stance.
However, identifying the thesis statement is only the first step. Each element that you put in your essay should be included in a way that supports your argument, which should be the focus of your writing. If you feel that some of the thoughts you initially included do not contribute to strengthening your position, it might be better to take them out when you revise your essay to have a more powerful piece. 
2. Create an outline 
One of the common mistakes made by writers is that they tend to add a lot of details to their essay which, while interesting, may not really be relevant to the topic at hand. Another problem is jumping from one thought to another, which can confuse a reader if they are not familiar with the subject.
Preparing an outline can help you avoid these difficulties. List the ideas you have in mind for your essay, and then see if you can arrange these thoughts in a way that would make it easy for your readers to understand what you are saying. 
While discursive essays do not usually contain stories, the same principle still applies. Your writing should have an introduction, a discussion portion and a conclusion. Again, make sure that each segment supports and strengthens your thesis statement.
As a side note, a good way to write the conclusion of your essay is to mention the points that you raised in your introduction. At the same time, you should use this section to summarise main ideas and restate your position to drive the message home to your readers. 
3. Make sure everything is connected
In connection to the previous point, make sure that each section of your essay is linked to the one after it. Think of your essay as a story: it should have a beginning, middle, and end, and the way that you write your piece should logically tie these elements together in a linear manner. 
4. Proofread before submitting your essay
Make sure to review your composition prior to submission. In most cases, the first draft may be a bit disorganised because this is the first time that your thoughts have been laid out on paper. By reviewing what you have written, you will be able to see which parts need editing, and which ones can be rearranged to make your essay more easily understood by your readers. Try to look at what you wrote from the point of view of your audience. Will they be able to understand your train of thought, or do you need to reorganise some parts to make it easier for them to appreciate what you are saying? Taking another look at your essay and editing it can do wonders for how your composition flows.
Writing a cohesive essay could be a lot easier than you think – especially when you follow these steps. Don't forget that reading complements writing: try reading essays on various topics and see if each of their parts supports their identified goal or argument.
Purdue Online Writing Lab College of Liberal Arts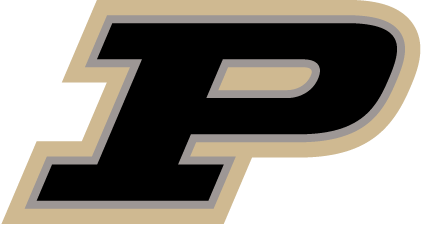 Revising for Cohesion

Welcome to the Purdue OWL
This page is brought to you by the OWL at Purdue University. When printing this page, you must include the entire legal notice.
Copyright ©1995-2018 by The Writing Lab & The OWL at Purdue and Purdue University. All rights reserved. This material may not be published, reproduced, broadcast, rewritten, or redistributed without permission. Use of this site constitutes acceptance of our terms and conditions of fair use.
Proofreading is primarily about searching your writing for errors, both grammatical and typographical, before submitting your paper for an audience (a teacher, a publisher, etc.). Use this resource to help you find and fix common errors.
Writing a cohesive paper takes time and revision. This resource will focus primarily on topic sentences that begin each paragraph and on topics, or main points, within a paragraph. This resource will also enable students to look closely at their sentences and see how each sentence relates to another within a paragraph. This material is adapted from Style: Ten Lessons in Clarity and Grace , by Joseph Williams.
For a video guide to cutting unnecessary essay content, visit the Purdue OWL's vidcast on cutting.
Begin sentences with short, simple words and phrases.
These phrases should communicate information that appeared in previous sentences, or build on knowledge that you share with your reader.
Within a paragraph, keep your topics, or main points, direct and reasonably consistent.
Tip: Create a list of words to draw from that intuitively tells the reader what to focus on. If your words progress from "investigate, remedy, resolve" or "negate, discover, re-invent" the reader should be able to follow the line of action and they will feel like your ideas cohere.
Exercise: Diagnosis, Analysis, Revision
Underline the first few words of every sentence in a paragraph, ignoring short introductory phrases such as "In the beginning," or "For the most part."
If you can, underline the first few words of every clause. (Remember that a clause has a subject and verb)
Read your underlined words. Is there a consistent set of related topics?
Will your reader see these connections among the topics?
Imagine that the passage has a title. The words in the title should identify what should be the topics of most of the sentences.
Decide what you will focus on in each paragraph.
In most sentences, make your topics subjects that do the action in the sentences.
Move your topics to the beginning of your sentences. Avoid hiding your topic behind long introductory phrases or clauses.
Sample Passage
Topics are crucial for readers because readers depend on topics to focus their attention on particular ideas toward the beginning of sentences . Topics tell readers what a whole passage is "about." If readers feel that a sequence of topics is coherent, then they will feel they are moving through a paragraph from a cumulatively coherent point of view. But if throughout the paragraph readers feel that its topics shift randomly, then they have to begin each sentence out of context, from no coherent point of view. When that happens, readers feel dislocated , disoriented, and out of focus.
Analysis of the Sample Passage:
1. Read your underlined words. Is there a consistent set of related topics?
Here are some significant words from the clauses that are underlined in the above example: topics , readers, topics, readers, they, readers, they, readers. Do these words help guide your reader along?
2. Will your reader see these connections among the topics?
Utilize repetition and patterns of progression. What this sample passage does really well is that it works with repetition. It also has a pattern of progression: in the first sentence, the phrase, "topics are crucial" is used and then the writer explains how topics are crucial in the rest of this sentence and the next. In terms of repetition, the phrase "readers feel that" is used twice. The third time it is used, there's a variation to the pattern. This variation is direct, concise, and surprising: "Readers feel dislocated," begins this clause.
3. Imagine that the passage has a title. The words in the title should identify what should be the topics of most of the sentences.
Sample Title: "How Topics Coherently Guide the Reader" Do the themes in the above passage match with this title?
4. Decide what you will focus on in each paragraph.
Think about the importance of your topics and what happens to the paragraph if these topics are not utilized. In the sample passage, the highlighted phrase seems out of place. Consider this revision:
Topics are crucial for readers. Topics tell readers what a whole passage is "about." Readers depend on topics to focus their attention on particular ideas toward the beginning of sentences . If readers feel that a sequence of topics is coherent, then they will feel they are moving through a paragraph from a cumulatively coherent point of view.
In this revision, the phrase "what a passage is 'about,'" comes before "Readers depend…" This coheres better than the initial draft because the writer sets the reader up for a definition, or in-depth explanation of what the word "about"' means.
Questions to ask yourself as you revise
On a sentence level:
1. Do your sentences "hang together"? Readers must feel that sentences in a paragraph are not just individually clear, but are unified with each other. Readers should be able to move easily from one sentence to the next, feeling that each sentence "coheres" with the one before and after it.
One way of thinking about this is as if you are giving your readers sign posts or clues they can follow throughout your passage. These will act as signals that guide the reader into your argument.
2. Does the sentence begin with information that's familiar to the reader? Readers will be familiar with your information if it has already been touched upon in the previous sentence.
It's important to address how readers feel about unfamiliar information. As a writer, we sometimes forget that readers have different assumptions, values and beliefs than we do. Their bodies of knowledge are not the same as ours. Thus, it's important to clearly build your progression of thought or argument in a cohesive paper. In the sample passage, the writer clearly defines why readers depend on topics: "Topics tell the reader what a passage is 'about.'"
3. Does the sentence end with interesting information the reader would not anticipate?
In the case of the sample passage, the last sentence has a sharp and unexpected ending. The last few words, "out of focus" are an unexpected way to end the paragraph because the entire paragraph has been about how topics are cohesive tools. Ending on this note leaves the reader feeling uneasy about leaving topics out of context, which is the aim of the sample passage.
On a paragraph level:
Will your reader be able to identify quickly the "topic" of each paragraph?
Note: it is easier to see coherence and clarity in other people's writing because by the time we reach a final draft, everything we write seems old or familiar to us. Improving on this takes practice. Try giving yourself a few days between writing and revising to get a fresh look.
In order to continue enjoying our site, we ask that you confirm your identity as a human. Thank you very much for your cooperation.
Research Paper
College Paper
Dissertation Service
Research Proposal Writing Service
Writing Help Online
Write My Term Paper
Legitimate Essay Writing Service
What Is a Cohesive Essay and Its Feature
May 21, 2020
Posted by: admin
Category: Blog ,
If you have an immense wish and ambition to know what is a cohesive essay, you should invest quite a lot of effort into finding information, because this category of an essay is not at all so simple. However, you must complete this task at the end of your first year of study, so it makes no sense to avoid it. Although, you could easily ask our legit essay service to help you with this task!
Predominantly, it is important to figure out the cohesive essay meaning correctly. It is a non-scientific work of philosophical, literary, historical, journalistic or other subjects, of a small volume with a structured composition on a private subject, which is interpreted subjectively and usually incomplete.
In other words, the cohesive article is a consistently revealed issue with the help of interrelated thoughts and common arguments. But, how to organize your endeavor in a way to get an outstanding cohesive essay? Here are the most valuable aspects that will push you to write it like a pro.
Cohesive Essay Definition for a Better Understanding
A cohesive essay is an academic type of writing that must have a hierarchy of interrelated beliefs as well as attitudes, any element of which is called a cohesive paragraph. The primary purpose of any cohesive essay is to convince the reader that you are well aware of the topic and the clarification of your thoughts has a logical relation that leads to a definite conclusion.
The key concept is coherence, which means the desire to hold all things together, to make logical sense. What does it mean? Each cohesive paragraph should stick along with the other. Your thoughts should be opened up like a flower blossom, petal by petal one after another. Only after that, the final picture becomes visible. This best describes the correct mechanism for expressing thoughts in a cohesive essay. Remember this metaphor, and you will never make a mistake.
Cohesive Essay Format Which Should Be Followed
The cohesive essay format, as well as the format of any other essay, is not a set of complicated rules, as it seems at first glance. It is worth to clear this up once and for all simply by following marks:
The specific issue and personal explanation. An essay cannot keep a lid on many themes or ideas at the same time. It expresses only one particular opinion and cultivates it purely. That is, an essay answers only one question.
Free composition — an essential component of any essay. This assignment by its nature does not accept any formal scheme in the expression of your ideas. However, this rule does not apply to stylistics, which will be highlighted later.
Ease stories. It is highly substantial to arrange a trusting style of sharing information with the reader; in order to be clear, you must avoid intentionally complex, obscure, unnecessarily rigorous constructions.
The propensity for contradictions. An essay destined to dazzle the reader. The starting point is typically an aphoristic, vivid assertion or antagonistic interpretation that makes the reader be involved in the theme.
Internal semantic harmony. That means the flexibility of the central theses and judgments, the internal wholeness of arguments and reflections.
Focus on the simplicity of speech. At the same time, slang, verbal clichés, word abbreviations should be avoided.
Therefore, when writing an essay, it is imperative to comprehend the subject matter, to create the required volume and identify the intention of each component.
Cohesive Essay Outline Step-by-Step
A cohesive essay outline should definitely be followed for the successful implementation of the assignment. With the intention to be assured that everything flows smoothly in your essay, check the following points:
Thesis statement. It should be clear, strong and debatable.
Evidence. It is necessary to use evidence, which means using quotes, charts, statistics, etc. The evidence is your foundation on which the whole essay is kept, and if it is unstable, then your work will not receive anything but a crash.
Analysis. No less important aspect is the analysis of evidence; it should be explanatory as well as your personal attitude towards it.
Reflection. Your personal opinion, which confirms the analysis.
Structure and style. Follow the standard essay structure, and do not be afraid to use your own narrative style. Use your imagination.
To write a cohesive essay is a somewhat tricky task that requires a lot of work. However, if you learn how to do it — you will not only become a professional in writing but also learn to justify your own opinion in a variety of life circumstances. Do not be reluctant to spend time learning the principles of writing a cohesive essay — this is the most complex and easiest way at the same time. But it is totally worth it. However, our college essay service is always ready to help you with any writing assignment!
Essay Custom Writing
Order Your Best Graduated Paper
While our prices is the lowest.
PLACE AN ORDER

We use cookies and similar technologies to improve your website experience and help us understand how you use our website. By continuing to use this website, you consent to the usage of cookies. Learn more about our Privacy Statement and Cookie Policy .
Cohesion and Coherence
A well-organized paper uses techniques to build cohesion and coherence between and within paragraphs to guide the reader through the paper by connecting ideas, building details, and strengthening the argument. Although transitions are the most obvious way to display the relationship between ideas, consider some of the following techniques and their examples:
Repetition of key terms/concepts/phrases
Repeating key terms/concepts/phrases will help readers follow the main threads of the paper. The key terms/concepts/phrases strengthen the organization and make the paper easier to follow, no matter how complex the material.
Inhabiting the space between the personal and the global can be quite difficult for any writer, yet Myung Mi Kim does it in her book Commons. Fragments mix with complete sentences and her voice mingles with collage text while silence and space surrounds it all. The spaces between lines and around the edges of the pages invite the reader into her text to discover and explore the multiple readings and meanings.
Using synonyms is similar to repeating key terms/concepts/phrases, except with more diversity in word choice. They not only help hold the paper together, but they also add variety to the paper.
She interrogates the diagrams extensively; however, she does not address the other visual images, specifically the photographs, with as much attention. The pictures comprise the majority of the visual images in Dictee, yet she glosses over them in a couple of sentences.
Sentence Patterns
Repeating and/or using parallel sentence structures can help readers digest complicated ideas and follow the progression of ideas.
Sterne embodies the tension between fact and fiction by complicating the biography and/or autobiography. Cha embodies this tension as well in her "autobiography."
Using pronouns, he, she, it, they, those, this, these, can be useful when referring back to something previously mentioned in the paper. However, take care to include a referent if necessary for clarity.
He involves his students in framing the conversation that takes place in the classroom. This framing is based on the idea of reading and writing as conversation
Familiar information first, new information last
Presenting familiar terms or information first allows the ideas to build and makes it easier for the reader to follow. It helps lay the foundation for more complex or new ideas.
While the Eighteenth Century is known for its rich Augustan tradition and its novels of sensibility and the gothic, writers did experiment with the blossoming form of the novel.