How to Write the Cornell Supplemental Essays: Examples + Guide 2022/2023
TABLE OF CONTENTS
What are the cornell supplemental essay prompts.
How to write each supplemental essay prompt for Cornell University
College of Agriculture and Life Sciences
College of Architecture, Art, and Planning
Prompt #1: Short Answers
Prompt #2: "What energizes you" Essay
College of Arts and Sciences
Cornell SC Johnson College of Business
College of Engineering
Prompt #1: Short answers about you
Prompt #2: Short answers about engineering
Prompt #3: Multiple options
College of Human Ecology
School of Industrial and Labor Relations
What's the meaning of life? Answer in 150 characters. That's what a lot of supplemental essay prompts can feel like: Too much content to fit in a tiny amount of space. The Cornell essays are a bit different.
Sure, on the Cornell essays, you're still going to find a lot of the same themes you see from other schools. However, the Cornell writing supplement asks you to apply to a specific school, and most give you 650 words (the length of a whole personal statement) to explain what you bring to the table. That gives you a little bit more wiggle room than the average application.
If that doesn't make you feel better and you're still scared to start writing, that's okay too. We're here to help.
In the online Common Application Writing Supplement, please respond to the essay question below (maximum of 650 words) that corresponds to the undergraduate college or school to which you are applying.
Brooks School of Public Policy
Why are you drawn to studying the major you have selected? Please discuss how your interests and related experiences have influenced your choice. Specifically, how will an education from the College of Agriculture and Life Sciences (CALS) and Cornell University help you achieve your academic goals? (650 words)
Required: Why are you drawn to studying the major you have selected? Please discuss how your interests and related experiences have influenced your choice. Specifically, how will an education from the College of Agriculture and Life Sciences (CALS) and Cornell University help you achieve your academic goals? (650 words)
Optional: At Cornell CALS, we aim to leave the world better than we found it, so we seek out those who are not simply driven to master their discipline, but who are also passionate about doing so to serve the public good. Please elaborate on an activity or experience you have had that made an impact on a community that is important to you. We encourage you to think about community broadly - this could include family, school, or local and global communities (300-word limit).
Optional: The College of Agriculture and Life Sciences (CALS) is dedicated to the exploration of the agricultural, life, environmental, and social sciences and welcomes students with interests that span a wide variety of disciplines. Given our agricultural history and commitment to educating the next generation of agriculturalists, please share if you have a background in agriculture or are interested in pursuing a career in agriculture. (300 words)
Select all that apply: My family owns or operates a farm I have experience working in agriculture I have interest in pursuing a career in agriculture
1) What three words best describe you? (30 characters per word)
2) What is your "thing"? What energizes you or engages you so deeply that you lose track of time? Everyone has different passions, obsessions, quirks, inspirations. What are yours? (650 words)
Students in Arts and Sciences embrace the opportunity to delve into multifaceted academic interests, embodying in 21st century terms Ezra Cornell's "any person…any study" founding vision. Tell us about the areas of study you are excited to explore, and specifically why you wish to pursue them in our College. (650 words)
What kind of a business student are you? Using your personal, academic, or volunteer/work experiences, describe the topics or issues that you care about and why they are important to you. Your response should convey how your interests align with the school(s) to which you are applying within the Cornell SC Johnson College of Business (Dyson School and/or School of Hotel Administration) (650 words)
2) What are three words you would use to describe Cornell Engineering? (30 characters per word)
Instructions: All applicants are required to write two supplemental essays. Each has a limit of 250 words. Essay 1 is required of all applicants. For Essay 2, you must choose between Question A and Question B.
Essay 1 Required response (250 word limit) How do your interests directly connect with Cornell Engineering? If you have an intended major, what draws you to that department at Cornell Engineering? If you are unsure what specific engineering field you would like to study, describe how your general interest in engineering most directly connects with Cornell Engineering. It may be helpful to concentrate on one or two things that you are most excited about.
Essay 2 Choose either Question A and Question B. (250 word limit) Question A: Describe an engineering problem that impacts your local community. This could be your school, neighborhood, town, region, or a group you identify with. Describe one to three things you might do as an engineer to solve the problem. Question B: Diversity in all forms is intrinsic to excellence in engineering. Engineering the best solutions to complex problems is often achieved by drawing from the diverse ingenuity of people from different backgrounds, lived experiences, and identities. How do you see yourself contributing to the diversity and/or the inclusion of the Cornell Engineering community? What is the unique voice you would bring to the Cornell Engineering community?
How has your decision to apply to the College of Human Ecology been influenced by your related experiences? How will your choice of major impact your goals and plans for the future? (650 words)
Using your personal, academic, or volunteer/work experiences, describe the topics or issues that you care about and why they are important to you. Your response should show us that your interests align with the ILR School. (650 words)
How to Write each Supplemental Essay Prompt for Cornell University
How to write the "why us" essays for cornell.
Sure, 650 words can be daunting. But that also means you have tons of space to inject your own personality and creativity into the mix.
While all the Cornell prompts ask slightly different things, they essentially boil down to the same questions:
What excites you intellectually and extracurricularly?
How do your experiences reflect that excitement?
How will you bring those skills or experiences to Cornell?
And while we'll look at the prompt for the College of Arts and Sciences as an example, the tips below apply to the other Cornell prompts.
Here's the prompt one more time: Students in Arts and Sciences embrace the opportunity to delve into their academic interests, discover new realms of intellectual inquiry, and chart their own path through the College. Tell us why the depth, breadth, and flexibility of our curriculum are ideally suited to exploring the areas of study that excite you.
This is your classic "Why us?" essay, but it asks you to be a bit more specific about a particular part of Cornell College of Arts and Sciences. Here's a quick step-by-step guide to getting started:
Spend 1 hr+ researching 10+ reasons why Cornell might be a great fit for you (ideally 3-5 of the reasons will be unique to Cornell and connect back to you).
Use this chart to map out your research.
Create an outline based on either Approach 1, 2 (recommended), or 3.
Bonus points: Write a first draft!
Some tips before you start writing your essay:
Remember that this is not just another personal statement. Don't repeat ideas that readers can find in other parts of your application. Bring something fresh to the table or add new dimensions to topics you've already mentioned.
Don't feel pressured to use all 650 words, but take advantage of how much space Cornell gives you . As you'll see in the example below, great essays don't need to reach the word limit to do their job. Sometimes, in fact, less is more.
Be specific. Whenever possible, offer memorable details or specific experiences. Don't just say you like science. Name the particular areas that interest you, what classes you've taken to foster your interest, what research you've done, how you've brought that interest to a certain community, or offer a (short!) specific story you associate with that interest. In addition, a little descriptive language (you'll see some in the example below) can help the reader understand you in a more visceral way. In other words, the way you describe something is just as important as what you're describing.
Show the reader you know your stuff. Cornell explicitly requires students to apply to a specific college. While you could include (perhaps at the end) a few details on why you're interested in Cornell in general, be sure to first share the specific programs, classes, clubs, events, and professors you're interested in at the specific school you're applying to .
Lastly, have some fun with it. Don't let a dull prompt prevent you from getting creative. As you'll see in the example below, some of the most impressive essays are the ones where applicants think outside the box.
Without further ado, here's a great essay sample for this prompt:
Dear Cornell, When I discovered you, first through Andy Bernard's resounding a cappella in The Office and then by your amazing stem cell research, I couldn't help but think how perfect we'd be together. I would chart an educational path centered on interdisciplinary learning in your collaborative community, merging stem cells with linguistics; biology with beatboxing; outdoor adventure with poetry. Cornell offers unique opportunities to expand my medical research interests. Advanced classes like the Regulation of Cell Proliferation, Senescence, and Death—one of the few classes in the country offered on epigenetic regulation and signal transduction-induced pluripotency—perfectly match my interests in stem cells. I am excited by the work of Dr. Brian Rudd at the Cornell Stem Cell Program, as it will allow me to build on my previous work in CRISPR-mediated T-cell development. To my knowledge, similar research is not being conducted anywhere else in the world, and I hope to study signaling pathways and T-cell development under his guidance. Although I have remained focused on stem cell research, I also have great aspirations beyond molecular biology. A double minor in economics and linguistics will allow me to study interdisciplinary mechanisms and examine humanistic issues through a cultural lens. I relish analyzing market trends as my high school's Investment Team co-leader, and look forward to courses like Behavioral Economics and Public Policy, which will help me build a theoretical understanding of financial markets and relate individual behavior to public policy. A minor in linguistics will further my seven-year-long Spanish journey, and I look forward to academic opportunities encompassing Spanish poetry and poetry of the Americas. While I may not be the archetype paper salesman (think Andy!), I too share a special connection with Cornell A Cappella. Many a middle school car ride were spent listening to Cornell Tarana, and it feels surreal that I may be experiencing campus life with the group I've loved and admired for so long. I hope to merge my background in beatboxing and Hindustani Classical music by singing with Tarana, learning from peers and sharing my love of South Asian music with the Cornell community. A kid who grew up racing Hot Wheels on top of my mother's medical books, medicine was always prevalent in my life. Medicine now excites me because it is a perfect balance between intense scientific inquiry and dedicated personal connection. With Cornell's unique interdisciplinary environment, I would have the ability to expand my endeavors in medicine, develop a global view of community healthcare, and explore new avenues essential to my diverse aspirations. Oh, Cornell, you are gorges. I long to hold your hand as I walk along the Beebe's scenic waterfront, take in picturesque sunsets on the Slope, put on awesome Tarana concerts on your hallowed ground. It is the perfect harmony of research, music, and holistic approach to my aspirations, that tells me you are the ideal place to nurture me into a globally aware physician-scientist! Sincerely, [Student Name]
Tips + Analysis
Be creative and add personality. This essay is essentially a love letter from the applicant to the College of Arts and Sciences. The author is able to weave her skills and experience into a really engaging structure that showcases both her sense of humor and playful nature.
Even if we didn't look too closely at the substance of this essay, we'd get a sense of who the author is just by how she approached the prompt and the way she chose to frame her answer. She loves watching The Office and has fond memories of racing Hot Wheels . Those details may not seem important, but they give us a fuller picture of who this person is and what kind of energy she would bring to a community.
Just because the prompts here are relatively generic doesn't mean your answer should be. Invest some time in thinking about how you can stand out, and inject personality into your answer.
Combine the unconventional. The best essays come out of nowhere. They take ideas, disciplines, and experiences that you wouldn't necessarily associate with one another and somehow make them seem like the perfect combination.
We wouldn't necessarily expect one person to enjoy "biology and beatboxing," but through the course of the essay, the author shows us how her love of both can be fostered at Cornell.
Be specific. Clearly, this applicant has done her research. She references specific programs, clubs, and classes she would like to explore if she were admitted. If you're a Cornell admission reader, the specificity of those references makes you feel the student values the school. That's why it's so important to look through a college's website before you apply. Think about your core values or what resources you absolutely need in a college setting, then try to find places for that within Cornell. Doing that research pays off in the long run.
How to Write the short answer essays for Cornell
College of Architecture, Art, and Planning: What three words best describe you? (30 characters per word)
Get creative. These don't all need to be adjectives. Also, hyphenated words of your own creation or short three-word phrases (like "nerdy animal whisperer") are fair game. Just watch the per-word character count.
Here's how other students have handled this type of prompt.
1. Sister 2. Athleisure-lover 3. Hermione
1. Hungry 2. Petrichor 3. Retrouvailles
1. Nocturnal 2. Expressive 3. Nurturing
How to Write the Cornell University College of Engineering Short Answer Prompts #1 & #2
1) What three words best describe you? (30 characters per word) 2) What are three words you would use to describe Cornell Engineering? (30 characters per word)
See tips and advice above for the same "three words that best describe you" above—they apply to both these prompts, which are new this year for the Cornell College of Engineering. Short answer questions like these are kinda common for elite colleges (in fact, USC has the exact same "three words best describe you" prompt), so you may run into more of these on your college application journey. If so, you may find this comprehensive guide to the short answer questions helpful.
How to Write the Cornell University College of Engineering Essay Prompt #3
Students applying to the College of Engineering must submit two essays, responding to two of the three essay prompts provided here. Each response should be no longer than 250 words. Please select the two essay prompts that you will respond to below: Instructions: All applicants are required to write two supplemental essays. Each has a limit of 250 words. Essay 1 is required of all applicants. For Essay 2, you must choose between Question A and Question B. Essay 1: Required response (250 word limit) How do your interests directly connect with Cornell Engineering? If you have an intended major, what draws you to that department at Cornell Engineering? If you are unsure what specific engineering field you would like to study, describe how your general interest in engineering most directly connects with Cornell Engineering. It may be helpful to concentrate on one or two things that you are most excited about. Essay 2: Choose either Question A and Question B. (250 word limit) Question A: Describe an engineering problem that impacts your local community. This could be your school, neighborhood, town, region, or a group you identify with. Describe one to three things you might do as an engineer to solve the problem. Question B: Diversity in all forms is intrinsic to excellence in engineering. Engineering the best solutions to complex problems is often achieved by drawing from the diverse ingenuity of people from different backgrounds, lived experiences, and identities. How do you see yourself contributing to the diversity and/or the inclusion of the Cornell Engineering community? What is the unique voice you would bring to the Cornell Engineering community?
Essay 1: Required response (250 word limit) How do your interests directly connect with Cornell Engineering? If you have an intended major, what draws you to that department at Cornell Engineering? If you are unsure what specific engineering field you would like to study, describe how your general interest in engineering most directly connects with Cornell Engineering. It may be helpful to concentrate on one or two things that you are most excited about.
You can treat this as a "Why us?" essay, with some optional "Why Major" flavoring—focus mostly on really specific details of what Cornell offers and how it fits with your interests and values. Because the word count is fairly short, if you want to include some Why Major details, you can, but probably keep them brief, so you can mostly focus on why you and Cornell will make a great team.
Here's a nice example from a past student. Note that this was written when the prompt had a longer word count, but the approach to Cornell-specific details and "so what" are what you want to focus on here.
At its heart, Cornell is a research institution; at my heart, I am a researcher. With a focus in the control of multi-agent robotic systems, especially drawing inspiration from insect swarm mechanics, the Collective Embodied Intelligence Lab would be the perfect place to apply what I have learned from my own work in that area, while learning from Dr. Petersen and her groundbreaking research in termite-inspired construction robots. I think we could have some very interesting conversations since I have spent the last two years studying firefly swarm behaviors for my science fair projects. I also hope to work in the Autonomous Systems Lab under Professor Campbell and Professor Kress-Gazit as I would love to use their armada of autonomous segway robots as a platform for research. In addition to Cornell's reputation for research, what really struck me was its unique commitment to project teams. Upon researching the teams, I realized I wanted to join all of them. Take Baja for example; the prospect of building an off-road vehicle from scratch is reminiscent of FTC competitions. Though I am well-versed in CAD, wiring, and chassis building, I'm excited to tackle bigger problems with even more freedom for creativity. On the other end of the project team spectrum is Cornell Autonomous Bicycle. From developing self-correcting gyroscopic balancing mechanisms to the physics of bicycle motion, this team faces several unique challenges. After watching YouTube videos about their work, I have discovered a few ways to improve the design. Although steering of the front wheel is the team's primary method of bicycle balancing, I wonder if robotic arms could also be incorporated in order to improve balance and allow for more complex maneuvers. (Hopefully we can have that discussion in person). Cornell Engineering's new website CollabSpace was initially confusing to me because it seemed like a rebranding of instructables. But the more I've explored, the more I've realized what a unique and collaborative community Cornell is building. The projects on CollabSpace are held to far higher standards than most Maker websites. The fact that students at Cornell have the time, resources, and interest to pursue their own maker projects shows me that Cornell's engineering program is truly supportive and inspiring. CollabSpace shows a dedication to the maker community that I am, and will continue to be, a part of. Between mentoring new members of my high school robotics team, working with my younger brother on science fair projects, and teaching engineering to elementary schoolers through an LEF grant, I've had ample opportunity to pass on what I've learned. Through the CURB organization's mentorship programs and poster forums, among other things, I will get to develop my passion for teaching. I've found that teaching is intrinsically tied to leadership, so I also plan to join the Cornell Engineering Leadership Program. And, as if that weren't enough, Cornell also has its own sustainable farm. This is also a passion of mine, having spent five summers volunteering at Gaining Ground Organic Farm. I look forward to volunteering and learning from new innovations at Dilmun Hill. I'm especially excited about the new movable high tunnel installed last year because I've seen firsthand how effective they have been at Gaining Ground. The farm's other innovation, an irrigation renovation project, also includes a call for design proposals for a solar-powered fertigation unit. Answering the call is a perfect challenge for me: one that harmonizes two of my passions while simultaneously giving back to the community and the planet. With all that, I only have one problem with Cornell: its lack of a robot soccer team. But as my tour guide mentioned, anyone can start a club that doesn't yet exist; I fully intend to add "coach" to my resume.
Get super specific. You don't necessarily have to find things that are truly unique to Cornell, but that's the direction to aim: Find specific classes, professors, and programs that align with your specific engineering interests, and show through your discussion of why you connect with them that you and Cornell fit perfectly. Speaking of which …
Show you belong together. One way we sometimes joke about "Why us" essays is that you're trying to show the school why their online dating profile and your online dating profile are perfect for each other—you're going to make a great couple. To that end, details like " Dr. Petersen and her groundbreaking research in termite-inspired construction robots " paired with " since I have spent the last two years studying firefly swarm behaviors for my science fair project " are a great way to show both that this student really did their homework about the school, and that they're ready to dive in and be an engaged member of its academic community.
Essay 2: Choose either Question A and Question B. (250 word limit)
Question A: Describe an engineering problem that impacts your local community. This could be your school, neighborhood, town, region, or a group you identify with. Describe one to three things you might do as an engineer to solve the problem.
Question B: Diversity in all forms is intrinsic to excellence in engineering. Engineering the best solutions to complex problems is often achieved by drawing from the diverse ingenuity of people from different backgrounds, lived experiences, and identities. How do you see yourself contributing to the diversity and/or the inclusion of the Cornell Engineering community? What is the unique voice you would bring to the Cornell Engineering community?
Question A is fairly straightforward—what's a problem some level of your society faces that you believe could be addressed through engineering.
We'd recommend spending some time trying to think of problems that other students are less likely to mention. And you only have 250 words, so probably focus on a problem that you can adequately address. Meaning that, while something like climate change is a noble goal to help solve, it's probably tougher for this essay. But a super specific aspect of it? That could work. Similarly, poor infrastructure is going to lend itself to broad, possibly bland writing. But I want to use civil engineering techniques to turn dangerous intersections in my town into safer, more environmentally friendly roundabouts ? Cool.
The example below is taken from an essay written for a USC Engineering prompt, but would fit nicely here.
Every school year, I walk around campus, arms and backpack chock full of heavy textbooks. In the classroom, I read the textbook, review a lesson, and complete a worksheet. Rinse and repeat. And not just me: nearly every other student has had this experience. Enter personalized learning. Personalized learning could mean allowing students to master concepts at their own pace, or it could refer to computer programs designed to match one's personality. For example, some learn kinesthetically, while others learn visually. The possibilities to unlock true learning potential through personalized learning are endless. As an engineer, I want to develop teaching methods that help both the young and the old acquire new skills and enhance learned ones. Through computer science, I can devise an intelligent tutoring system. And after designing a personality quiz, I can create an algorithm to match the student's preferred learning style and determine which multimedia is best to teach them. Although I personally do not have a learning disability, a close friend suffers from autism. Surprisingly, if you met him, you probably could not tell. From a young age, he was placed in a regular classroom, not a special ed one. As an extrovert, this personalized learning system enabled him to be a social butterfly while also learning at his own pace. Therefore, I believe that by advancing personalized learning experiences and minimizing inflexibility in education programs, we can reduce perceived learning disabilities. The future of intelligence will be much more well-rounded and diversified.
— — —
Structure and clarity are your friends. You don't have a ton of space here, so if you want to include some kind of hook, you can, but feel free to pretty quickly and clearly show us how you're answering the prompt. The example essay clearly sets up the problem and why the student feels it's important to address. They then offer us a glimpse of what the world could look like if we solved this problem, and detail a few different ways in which engineering (and CS) could be used to lead us to this world. And the personal example at the end shows us that this is already something we can achieve—we just need people (like the author) to go and do it.
Show your values. In particular, take a look at your personal statement and the other supplements Cornell is getting. Scan through them and see what values you're showing. Are any missing? (Or if you don't have a clear sense of how to define your values, head here for the Values Exercise .) Use this prompt to highlight some values that we maybe aren't seeing fully, or at all, elsewhere in your application. Above, for example, we can see values like social progress, learning, growth …
Regarding Question B, many schools have a supplemental essay prompt that asks students to reflect on their experiences and demonstrate, essentially, how those experiences would allow them to add to the diversity of a college community. This one is similar, but it asks you to think particularly about the role of diversity in the engineering community and profession.
One common question or confusion is what exactly schools mean by "diversity." While this can refer to things like ethnicity, class, or sexuality, and those can be strong topics to write about, don't feel like diversity is limited to these. Instead, think expansively—what is a perspective that you'd bring to campus, particularly one that others might not? If you're interested in a more specific look into what exactly "diversity" means, check out this post .
One great way to start thinking about what you would bring to Cornell's engineering community is to brainstorm communities you're a part of. And remember, community can mean a lot of different things. It can be places you've interacted with, actions you've taken, interests you've pursued, circumstances you've been in, or identities you inhabit. After you've brainstormed a list of these, connect them back to engineering. How might your identity as a queer Asian-American influence the way you conceptualize projects? How might your obsession with badminton affect how you work in group settings? These are the kinds of questions you should be asking yourself. Then, once you're starting to see some clear connections between the community you're a part of and the perspectives you bring to engineering, you can start writing. Don't be afraid to write it long and cut it shorter after you've gotten everything important on paper. Just let the ideas flow and use your brainstorming to guide you.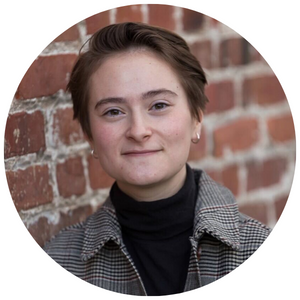 Special thanks to Luci for contributing to this post.
Luci is an audiophile and storyteller with a love of all things radio and writing. In the wild, you might catch her struggling through a NY Times crossword puzzle, snuggling her abnormally fluffy dog Oreo, or saying her favorite expression "cool beans." Crosswords, cute dogs, cool beans. What more could you ask for?
Top values: Interpersonal connections | humor | openness to new experience
TRY OUT THE COLLEGE APPLICATION + SUPPLEMENTAL ESSAYS COURSE
Create amazing supplemental essays for the most selective schools, polish your activities list, and complete everything else with ease and joy. Learn more here.
VIDEO LESSONS
Watch the lessons on your own or via the live option.

Yale University 2022-23 Supplemental Essay Prompt Guide
Regular Decision Deadline: Jan 2
You Have:
Yale University 2022-23 Application Essay Question Explanations
Short Answers dominate the Yale application. So, in brief, they're looking for confidence. When an essay must clock in at under 100 words, you don't have time to waffle. There's no room for you to circle your main idea with broad statements. You've got to get straight to the point, and clearly. The successful applicant will choose precise words that can do double — even triple duty — telling your story (literally), bringing vivid details to life, and highlighting your overall intelligence.
Writing a good short answer takes a lot of wordsmithing, so be prepared to spend a great deal of time tooling, trimming, and scrapping your drafts. Weirdly, although the prompts require incisive thought, the application as a whole is long and meandering, with separate sets of questions for students applying through different platforms. So, pay attention and make sure you focus on the right assignment.
The Requirements: 1 list; 6 short answer questions; 1 additional short essay of 400 words
Supplemental Essay Type(s):   Why ,  Short Answer , Community ,  Oddball
Students at Yale have time to explore their academic interests before committing to one or more major fields of study. Many students either modify their original academic direction or change their minds entirely. As of this moment, what academic areas seem to fit your interests or goals most comfortably? Please indicate up to three from the list provided.
There's only one trick to generating a straightforward list of your academic interests: be honest. If you already know what you want to major in, or have it narrowed down to a few departments, you're set! Don't waste time trying to strategize. Choosing anything other than your true interests would be a misrepresentation of who you are and a disservice to you and the admissions office. This assignment will no doubt be most challenging for the undecideds, but to help you narrow your focus, try to tell a story with your choices. How can you use this to reveal something about what you value and what excites you intellectually? You could try to illustrate a general inclination (art history, studio art, and American studies). Or if you really feel like you could go any direction, try to show a balance, picking majors across domains that link to each other in a way that still makes sense (biology, psychology, classics)—you'll thank yourself when answering the next question.
Tell us about a topic or idea that excites you and is related to one or more academic areas you selected above. Why are you drawn to it? (200 words or fewer)
You've only got 100 words, but if you chose wisely (and honestly) in the previous question, answering this one should be a cinch. Whether you listed one or several interests, your goal is to tell a cohesive story about your intellectual curiosity. Ideally, you should try to recount an anecdote that illustrates your engagement with your chosen field, or demonstrates your ability to link seemingly disparate fields. Perhaps you're interested in both religion and astrophysics because each offers a way for you to contemplate our place in the universe. But while you may be tempted to wax philosophical, you should beware of veering into overly abstract territory. This is a great opportunity for you to explain how your intellectual interests relate to who you are as a person. Don't waste it!
What is it about Yale that has led you to apply? (125 words or fewer)
This is a short version of the Why essay, the mini Why. Yale wants to make sure you are psyched for the full college experience at their school. So, we've said it once and we'll say it again: DO. YOUR. RESEARCH. As a top school, Yale attracts many applicants based on its reputation alone, so it won't do you any good to go on and on about the world-class education you will receive. Yale admissions officers know — and they know you know. Locate specific opportunities within your department and related programs and centers that really make your heart sing with excitement.
And make sure you talk about yourself! Yale doesn't need a summary of its website (even if you write about a forgotten page deep in the Math Department website). Talk about your academic and professional goals and how Yale will help you achieve them. What unexpected classes might you want to take to sate your curiosity? How will you drive yourself to succeed? Don't forget to include details about personal growth. If you think you can accomplish this and that on campus, what experience do you have to back up those claims? What about the Yale experience will enrich your life overall? Which extracurricular activities and organizations will you take advantage of? Do they offer quidditch ? If so, you should definitely play. Figure out why you're applying to Yale over all the other schools out there – and then deliver it with eloquence and confidence.
Applicants applying with the QuestBridge Application will complete the questions above via the Yale QuestBridge Questionnaire, available on the Yale Admissions Status Portal after an application has been received.
Applicants submitting the coalition application or common application will also respond to the following short answer questions, in no more than 200 characters (approximately 35 words):, what inspires you (200 characters or fewer).
200 characters is not a lot of characters, especially when it comes to a concept as broad as inspiration. You don't have time to describe what the word means to you, and admissions officers don't have time for vague answers ("nature") or trite ones ("my mom"). First and foremost, have fun with this prompt. Think of the 200 character challenge as a game. Then, get specific. What experiences have launched some of your best ideas? Although you won't have time to relate the whole story, you can draw upon your personal experience for a hyper-specific, memorable answer like "the color of fresh drosophila eggs" or "Goldie Hawn's crazy eyes in Death Becomes Her ." You get the idea.
Yale's residential colleges regularly host conversations with guests representing a wide range of experiences and accomplishments. What person, past or present, would you invite to speak? What would you ask them to discuss?  (200 characters or fewer)
Pro tip: your question is more important than your guest. At its core, this prompt is about your curiosity. Being able to ask a good question is probably more important than being able to give a good answer (especially when you are a student). So, what are you curious about? What do you find most puzzling about your chosen field of study? About the last thing you read? About the human condition or the afterlife? Once you have honed in on your area of curiosity, think about who might be a good person to ask. Even if your initial idea feels vague, you can always sculpt it into a more specific question once you know who you're asking. So, rather than asking Einstein about relativity, maybe you'll end up pressing him for answers about the future of women in STEM.
You are teaching a new Yale course. What is it called?  (200 characters or fewer)
The previous question asked you what you're curious about, and this one is asking you what you know. What are you good at? Reach beyond the traditional academic areas towards skills you may have cultivated on your own time — cooking, knitting, vlogging, Esperanto. Then, think about how you might teach an academic course on this skill. Think beyond "Vlogging 101" and probe to a real intellectual issue worth exploring — "The Economics of Vlogging."
What is something about you that is not included anywhere else in your application?  (200 characters or fewer)
This is one of the hardest prompts! What do they want to know?! Where do you start? Birth? School? Puberty? First, take a breath and calm down. Think about why they're asking you this question and it will all fall into place. While many applications look similar, with impressive grades, extracurriculars, and teacher recommendations, this essay makes it so you can stand out from the crowd with your personality. Do you have a very sarcastic sense of humor? Do you make more dad jokes than your own father? Do all of your friends refer to you as the "artsy" one? Yale wants to know that you're more than your transcripts, so take this opportunity to share a piece of yourself that they wouldn't otherwise get to see. This prompt also lends itself to recycling previously written essays for other schools quite well, so you might want to consider revisiting it once you've made a dent in writing your supplemental essays for other schools.
Applicants submitting the Coalition Application or Common Application will respond to one of the following prompts in 400 words or fewer. 
Yale carries out its mission "through the free exchange of ideas in an ethical, interdependent, and diverse community." reflect on a time when you exchanged ideas about an important issue with someone holding an opposing view. how did the experience lead you either to change your opinion or to sharpen your reasons for holding onto it.
Engaging with others in meaningful conversations about important issues can be intimidating and challenging, and the Yale admissions committee knows this. Nevertheless, we have all experienced standing up for what we believe in some capacity, so scroll through your memory to identify a time when you had an uncomfortable conversation with friends, family, or even mere acquaintances. Maybe you engaged your grandparents in a conversation regarding the Black Lives Matter movement. Were you able to clearly communicate your perspective? What did you take away from the discussion? Perhaps you learned that one of your friends was a passive supporter of an organization that you vehemently disagree with. How did you broach the subject and what was the outcome of your conversation? You don't need to have changed someone's mind (or your own!) to impress admissions here. You just need to show that you're not afraid to stand up for issues you care about and engage with those who may have different opinions than you. College will present you with a plethora of opportunities to meet and interact with people who are very different from you, so show Yale that you're game to learn, listen, share, and grow.
Reflect on a time when you have worked to enhance a community to which you feel connected. Why have these efforts been meaningful to you? You may define community however you like.
When have you contributed to a community that is important to you and why? For some applicants, the answer might be obvious: you are one of the few English speakers in your community and you share your textbooks and homework with elders, so that they can learn too. But whether this prompt seems like it was made for you or is a total head-scratcher, we encourage you to dig a little deeper than your first thought. What about your history, experiences, perspectives, or talents might be worth highlighting for an admissions officer? And how can the experience, perspective, or talent you choose enrich the college community at Yale? Maybe you have always been an organizer and you are the glue that holds your summer camp community together during the school year. How did it feel when you all reconvened over winter break? Maybe you were raised on a farm and developed a strong work ethic at a young age as you helped your parents tend to the fields. What's it like to know you're helping to provide a community with nutritious food options? Be sure to connect your personal story to a future vision of yourself at Yale.  
About Sofia Newgren
View all posts by Sofia Newgren »

We're here to help.
Contact us for information on rates and more!
I am a * Student Parent Potential Partner School Counselor Private College Counselor
Name * First Last
Phone Type Mobile Landline
Street Address
Address City State / Province / Region Afghanistan Albania Algeria American Samoa Andorra Angola Anguilla Antarctica Antigua and Barbuda Argentina Armenia Aruba Australia Austria Azerbaijan Bahamas Bahrain Bangladesh Barbados Belarus Belgium Belize Benin Bermuda Bhutan Bolivia Bonaire, Sint Eustatius and Saba Bosnia and Herzegovina Botswana Bouvet Island Brazil British Indian Ocean Territory Brunei Darussalam Bulgaria Burkina Faso Burundi Cambodia Cameroon Canada Cape Verde Cayman Islands Central African Republic Chad Chile China Christmas Island Cocos Islands Colombia Comoros Congo, Democratic Republic of the Congo, Republic of the Cook Islands Costa Rica Croatia Cuba Curaçao Cyprus Czech Republic Côte d'Ivoire Denmark Djibouti Dominica Dominican Republic Ecuador Egypt El Salvador Equatorial Guinea Eritrea Estonia Eswatini (Swaziland) Ethiopia Falkland Islands Faroe Islands Fiji Finland France French Guiana French Polynesia French Southern Territories Gabon Gambia Georgia Germany Ghana Gibraltar Greece Greenland Grenada Guadeloupe Guam Guatemala Guernsey Guinea Guinea-Bissau Guyana Haiti Heard and McDonald Islands Holy See Honduras Hong Kong Hungary Iceland India Indonesia Iran Iraq Ireland Isle of Man Israel Italy Jamaica Japan Jersey Jordan Kazakhstan Kenya Kiribati Kuwait Kyrgyzstan Lao People's Democratic Republic Latvia Lebanon Lesotho Liberia Libya Liechtenstein Lithuania Luxembourg Macau Macedonia Madagascar Malawi Malaysia Maldives Mali Malta Marshall Islands Martinique Mauritania Mauritius Mayotte Mexico Micronesia Moldova Monaco Mongolia Montenegro Montserrat Morocco Mozambique Myanmar Namibia Nauru Nepal Netherlands New Caledonia New Zealand Nicaragua Niger Nigeria Niue Norfolk Island North Korea Northern Mariana Islands Norway Oman Pakistan Palau Palestine, State of Panama Papua New Guinea Paraguay Peru Philippines Pitcairn Poland Portugal Puerto Rico Qatar Romania Russia Rwanda Réunion Saint Barthélemy Saint Helena Saint Kitts and Nevis Saint Lucia Saint Martin Saint Pierre and Miquelon Saint Vincent and the Grenadines Samoa San Marino Sao Tome and Principe Saudi Arabia Senegal Serbia Seychelles Sierra Leone Singapore Sint Maarten Slovakia Slovenia Solomon Islands Somalia South Africa South Georgia South Korea South Sudan Spain Sri Lanka Sudan Suriname Svalbard and Jan Mayen Islands Sweden Switzerland Syria Taiwan Tajikistan Tanzania Thailand Timor-Leste Togo Tokelau Tonga Trinidad and Tobago Tunisia Turkey Turkmenistan Turks and Caicos Islands Tuvalu US Minor Outlying Islands Uganda Ukraine United Arab Emirates United Kingdom United States Uruguay Uzbekistan Vanuatu Venezuela Vietnam Virgin Islands, British Virgin Islands, U.S. Wallis and Futuna Western Sahara Yemen Zambia Zimbabwe Åland Islands Country
Which best describes you (or your child)? High school senior High school junior College student College grad Other
How did you find CEA? Internet Search New York Times Guidance counselor/school Social Media YouTube Friend Special Event Delehey College Consulting Other
Common App and Coalition Essays
Supplemental Essays
University of California Essays
University of Texas Essays
Resume Review
Post-Grad Essays
Specialized Services
Waitlist Letters
Agnes Scott College
Alvernia University
American University
Amherst College
Bard College
Barnard College
Baylor University
Bennington College
Bentley University
Berry College
Bethany College
Bishop's University
Boston College
Boston University
Bowdoin College
Brandeis University
Brown University
Bryn Mawr College
Butler University
California Institute of Technology (Caltech)
California Lutheran University
Capitol Technology University
Carleton College
Carnegie Mellon University
Catawba College
Centre College
Chapman University
Claremont McKenna College
Clark University
Colgate University
College of Mount Saint Vincent
College of William and Mary
College of Wooster
Colorado College
Colorado School of Mines
Columbia University
Cornell University
Culver-Stockton College
D'Youville University
Dartmouth College
Davidson College
Duke University
Earlham College
Elon University
Emerson College
Emory University
Flagler College
Fordham University
George Mason University
Georgetown University
Georgia State University
Georgia Tech
Gonzaga University
Harvard University
Harvey Mudd College
Haverford College
Hillsdale College
Hofstra University
Illinois Institute of Technology
Illinois Wesleyan University
Indiana University Bloomington
Ithaca College
Johns Hopkins University
Kalamazoo College
Lafayette College
Lehigh University
Lewis and Clark College
Linfield University
Loyola Marymount University
Lynn University
Macalester College
Malone University
Manchester University
Marist College
Mary Baldwin University
Massachusetts Institute of Technology (MIT)
Meredith College
Monmouth College
Moravian University
Morehouse College
Mount Holyoke College
New York University (NYU)
North Park University
Northwestern University
Occidental College
Oklahoma City University
Pepperdine University
Pitzer College
Pomona College
Princeton University
Providence College
Purdue University
Rensselaer Polytechnic Institute
Rice University
Rutgers University
Saint Elizabeth University
Santa Clara University
Sarah Lawrence College
Scripps College
Seattle Pacific University
Soka University of America
Southern Methodist University
Stanford University
Stonehill College
SUNY Stony Brook University
Swarthmore College
Syracuse University
Texas A&M University
Texas Christian University
The College of Idaho
The George Washington University
The New School
Trinity College
Tufts University
Tulane University
University of California
University of Chicago
University of Cincinnati
University of Colorado Boulder
University of Florida
University of Georgia
University of Illinois Urbana-Champaign
University of Maryland
University of Massachusetts Amherst
University of Miami
University of Michigan
University of Minnesota
University of North Carolina at Chapel Hill (UNC)
University of North Carolina at Charlotte
University of North Carolina at Greensboro
University of Notre Dame
University of Oklahoma
University of Oregon
University of Pennsylvania
University of Pittsburgh
University of Richmond
University of San Diego
University of San Francisco
University of Southern California (USC)
University of Tampa
University of Texas at Austin
University of Tulsa
University of Vermont
University of Virginia (UVA)
University of Washington
University of Wisconsin-Madison
Vanderbilt University
Vassar College
Villanova University
Virginia Tech
Wake Forest University
Washington and Lee University
Washington University in St. Louis
Wellesley College
Williams College
Worcester Polytechnic Institute (WPI)
Yale University

Want free stuff?
We thought so. Sign up for free instructional videos, guides, worksheets and more!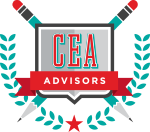 One-On-One Advising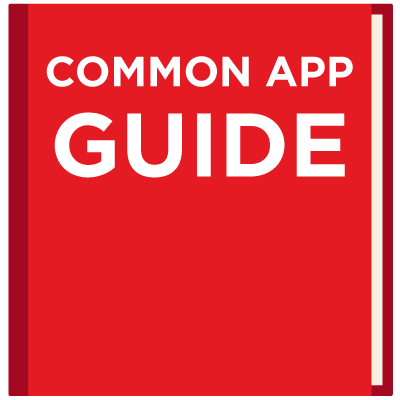 Common App Essay Prompt Guide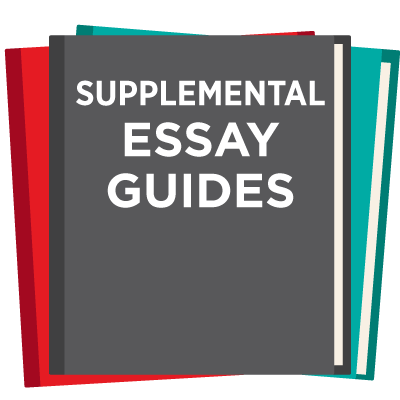 Supplemental Essay Prompt Guide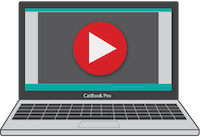 YouTube Tutorials
Our Approach & Team
Testimonials
Where Our Students Get In
CEA Gives Back
Undergraduate Admissions
Graduate Admissions
Private School Admissions
International Student Admissions
Academy and Worksheets
Common App Essay Guide
Supplemental Essay Guide
Coalition App Guide
Admissions Statistics
Deadline Databases
Notification Trackers
Sample Supplemental Essay for College Admissions: Why This College?
Essay Samples & Tips
College Admissions Process
College Profiles
College Rankings
Choosing A College
Application Tips
Testing Graphs
College Financial Aid
Advanced Placement
Homework Help
Private School
College Life
Graduate School
Business School
Distance Learning
Ph.D., English, University of Pennsylvania
M.A., English, University of Pennsylvania
B.S., Materials Science & Engineering and Literature, MIT
Most college applicants fail to put adequate time into a supplemental college essay. The Common Application's personal essay allows a student to write a single essay for multiple colleges. The supplemental college essay, however, needs to be different for every application. Thus, it's tempting to dash off a generic and vague piece that can be used at multiple schools, resulting in a weak essay .
Don't make this mistake. Your "Why This College" essay must be specific, demonstrating a high level of interest in and commitment to this particular school. To better understand how to ace this supplemental essay prompt, let's analyze a sample essay written for Oberlin College .
The essay prompt reads:
"Given your interests, values, and goals, explain why Oberlin College will help you grow (as a student and a person) during your undergraduate years."
Sample Supplemental Essay
I visited 18 colleges over the past year, yet Oberlin is the one place that most spoke to my interests. Early in my college search I learned that I prefer a liberal arts college to a larger university. The collaboration between the faculty and undergraduate students, the sense of community, and the flexible, interdisciplinary nature of the curriculum are all important to me. Also, my high school experience was greatly enriched by the diversity of the student body, and I am impressed by Oberlin's rich history and its current efforts connected to inclusiveness and equality. To say the least, I'd be proud to say I attended the first coeducational college in the country.
I plan to major in Environmental Studies at Oberlin. After my campus tour , I took some extra time to visit the Adam Joseph Lewis Center. It's an amazing space and the students I chatted with spoke highly of their professors. I became truly interested in issues of sustainability during my volunteer work in the Hudson River Valley, and everything I've learned about Oberlin makes it seem the ideal place for me to continue exploring and building upon those interests. I am also impressed by Oberlin's Creativity and Leadership Project. I've been a bit of an entrepreneur ever since second grade when I made a dollar producing and performing The Runaway Bunny for my extended family. I'm drawn to a program that supports the move from classroom learning to creative hands-on, real-world applications.
Finally, as the rest of my application clearly demonstrates, music is an important part of my life. I've been playing the trumpet since fourth grade, and I hope to continue performing and developing my skills throughout college. What better place than Oberlin to do so? With more performances than days in the year and a large group of talented musicians in the Conservatory of Music, Oberlin is an ideal place for exploring my love of both music and the environment.
Understanding the Essay Prompt
To understand the strength of the essay, we must first look at the prompt: the admissions officers at Oberlin want you to "explain why Oberlin College will help you grow." This sounds straightforward, but be careful. You're not being asked to explain how college, in general, will help you grow, nor are you being asked how attending a small liberal arts school will help you grow. The admissions offers want to hear how  Oberlin , in particular, will help you grow, so the essay needs to include specific information about Oberlin College.
A strong "Why This College" essay will make a case for why the school in question is a good fit for the student. The case should be made by connecting facts about the school—unique opportunities, educational values, campus culture, et cetera—with the student's goals, values, and interests.
From the Admissions Desk
"We want to see [in the "Why This School" essay] that students understand the unique educational model at High Point University. We know that students have access to more information than ever before and that most colleges focus on the classroom experience. We want students who desire 25% of their time to be experiential ... who want to grow as people of character with strong values and to fully immerse themselves in our life skills education."
–Kerr Ramsay Vice President for Undergraduate Admissions, High Point University
A good way to see if you've responded to the prompt well is to swap out the name of the college you're applying to with the name of any other college. If the essay still makes sense once you do a global replace of the school name, you haven't written a good supplemental essay.
A Critique of the Supplemental Essay
The sample essay certainly succeeds on this front. If we were to substitute "Kenyon College" for "Oberlin College" in the essay, the essay would not make sense. The details in the essay are unique to Oberlin. Demonstrated interest can play a meaningful role in the admissions process, and this applicant has clearly demonstrated that she knows Oberlin well and her interest in the school is sincere.
Let's look at some of the essay's strengths:
The first paragraph makes several important points. First of all, we learn that the applicant has visited Oberlin. This may not seem like a big deal, but you'd be surprised how many students apply to a large number of colleges based on nothing but the schools' reputations. Also, the student notes that she wants to go to a liberal arts college , not a larger university . This information isn't really specific to Oberlin, but it does show that she has thought about the options available to her. The final point in this first paragraph gets more specific—the applicant is familiar with Oberlin and knows the school's socially progressive history.
The second paragraph is really the heart of this essay—the applicant wants to major in Environmental Studies, and she is clearly impressed with the program at Oberlin. She has visited the Environmental Studies building, and she knows of some of the unique opportunities offered at Oberlin. She has even talked with Oberlin students. This paragraph can't help but make a favorable impression on the admissions folks—the applicant is drawn to Oberlin, and she clearly knows exactly why she likes Oberlin.
The final paragraph adds another important dimension to the application. Not only does the student find the Environmental Studies program attractive, but her love of music makes Oberlin an even better match. Oberlin has a top-rated music conservatory, so the applicant's dual love of music and Environmental Studies makes Oberlin a natural match for her.
Admissions officers can't help but feel that Oberlin is a great match for this applicant. She knows the school well, and her interests and goals line up perfectly with Oberlin's strengths. This short essay will certainly be a positive piece of her application.
A Final Word About Supplemental Essays
The content of your supplemental essay is extremely important, and poor decisions on this front can lead to a weak supplemental essay . But content isn't everything. You also need to focus on the presentation of your ideas. Make sure your essay is entirely free of any grammatical errors, and be sure to avoid common stylistic problems . The admissions officers need to conclude that you are sincerely interested in attending their school and that you are an excellent writer.
By clicking "Accept All Cookies", you agree to the storing of cookies on your device to enhance site navigation, analyze site usage, and assist in our marketing efforts.
What are your chances of acceptance?
Calculate for all schools, your chance of acceptance, your chancing factors, extracurriculars.
How to Write the UMass Amherst Essays 2022-2023
Get your essay reviewed by an expert.
Early decision and early action deadlines are about a week away. You can still get a professional review of your college essays in time for early deadlines on CollegeVine.
The University of Massachusetts Amherst is a public research university and the Commonwealth's flagship campus. UMass Amherst offers over 100 bachelor's degree programs and over 200 registered student organizations, including body building club and fly-fishing club. In addition, it is home to Du Bois, the tallest on-campus research library in America. UMass Amherst also has 21 athletic teams competing at the Division I level, including the #1 hockey team in the country. With six galleries and a Fine Arts Center, there are also copious student art and performance opportunities.
If you are interested in attending college in idyllic Amherst, read on to learn how to answer UMass' supplemental response prompts.
Want to learn what UMass Amherst will actually cost you based on your income? And how long your application to the school should take? Here's what every student considering UMass Amherst needs to know.  
UMass Amherst Application Essay Prompts
All applicants.
Prompt 1:  Please tell us why you want to attend UMass Amherst? (100 words)
Prompt 2: Please tell us why you chose the Majors you did? (100 words)
Please tell us why you want to attend UMass Amherst? (100 words)
This supplement is an example of a " Why this College? " prompt, which is a classic way for admissions officers to learn more about your interest in their school. Thousands of students apply to UMass, and many have identical GPAs, test scores, and even extracurriculars. Just as you are worried about colleges selecting you, admissions staff are concerned with whether you will choose to attend their school if admitted. This response provides another dimension along which you can distinguish yourself from other candidates and explicitly express your interest in UMass.
However, UMass only gives you 100 words to answer this prompt. Therefore, you should narrow down 1-3 specific reasons you want to attend UMass Amherst. This response should be very specific – many students make the mistake of simply listing out general, positive qualities that could apply to any school. Including general information like the strength of an academic department or prime location can actually detract from your application and come across as a lack of interest. A great starting point to research for this prompt is the school's website, which contains copious information about its values, unique offerings, and campus culture.
Also, avoid listing rankings or adjectives praising the school as this can come across as disingenuous. Admissions officers already know their school's strengths and statistics; they want to learn more about you specifically, and how you plan to take advantage of UMass' offerings.
Because UMass' other supplemental prompt focuses on why you chose your major, you should avoid any overlap in this essay. But because of the 100-word limit, you should focus mainly on academic offerings such as specific classes, research opportunities, and clubs. Think about what you hope to gain from the college experience at UMass as you select topics to write about.
Here are two examples of answers to this prompt:
What not to write: "I chose to apply to UMass not only because of the stellar academics, but because of the extracurricular opportunities I will have to learn and grow both professionally and personally. I plan to join the Pre-Law Society to develop the soft and hard skills I need to apply to law school. I also plan to join a dance club as I am passionate about expressing myself through art. Recently, I have become interested in standup comedy, so I plan to pursue that as well. In addition, I look forward to living in and exploring the rural Amherst environment."
What to write: "As a future environmental rights lawyer, I am deeply passionate about gaining the tools to contribute to worldwide sustainability efforts. I look forward to contributing to research projects like developing Professor Lena Fletcher's Outsmart app. Preventing invasive species' destructive tendencies through early detection is important to me because my grandparents' orchard was destroyed by emerald ash borers, so I understand the gravity of this research firsthand. Through courses like "Rethinking US Environmental Policy," I can delve into the political origins of land and water distribution. Moreover, UMass' Gardenshare Practicum will allow me to gain hands-on experience in community sustainability."
The first response starts off with a very general sentence that could apply to any higher education institution. The use of adjectives praising the school, like "stellar," should also be avoided. Because the word count is so limited, you should avoid general language as much as possible and not waste your word count on complimenting the university. 
The second response jumps into the applicant's passions and future goals. It then directly connects a UMass-specific opportunity to fulfilling this goal. This is a much stronger approach that will grab readers' attention and make your response more memorable.
The first response also reads a bit like a laundry list of extracurricular s. Rather than focusing on quantity, you should try to enhance the quality of your response by adding depth through detail. The second applicant not only mentions a UMass-specific offering, but also explains their personal connection to it. Also, their note about the Gardenshare Practicum explains how they will fit into campus culture in their free time. 
These inclusions add a layer of authenticity that will make a response more credible to admissions officers. Adding these types of details takes some quick research and can do volumes for the relatability of your essay.
Please tell us why you chose the Majors you did? (100 words)
A " Why this Major? " prompt is a way for colleges to learn more about you and distinguish you from other candidates with similar academic backgrounds and interests. Admissions officers want to learn more about your current experience with this subject, where your passion comes from, and how you plan to continue pursuing it after college. They can also get a better idea of your interest in UMass and how you plan to use its resources to better facilitate your learning.
When brainstorming content for this prompt, think about what initially drew you to the subject. Avoid using general statements like "I want to be a civil engineer because I have always enjoyed working with my hands." Dig deeper into your passion and give specific details – one applicant might talk about how a Lego set they received for Christmas first sparked their love of building. Another might talk about how they always admired the architectural genius behind their favorite structure in their hometown. 
You should also tie your response to future goals you hope to accomplish with this major. A common mistake many students make here is being too general. Rather than using platitudes like "making the world a better place" and "helping others," talk about specific things you could do to achieve these goals. Though you by no means need to have your career plans figured out, you can explore potential options to add depth to your response. For example, a prospective chemistry major might discuss wanting to invent a non-teratogenic pesticide. Someone applying as a math major might want to develop an online teaching program for students who struggle with the topic and implement it at underprivileged schools. 
Another factor to consider is how you plan to pursue this major at UMass, so that admissions officers will have a better idea of how you will fit into the campus culture. If you've already mentioned major-specific resources in the first essay, however, there's no need to repeat yourself. You can instead focus on your interest in the major and your future goals. While you may have already discussed your academic goals in the first essay, consider this an opportunity to expand upon those goals.
Either way, you should research specific classes, research, programs, and clubs that tie into your major. For example, a prospective psychology major might discuss how UMass's specific psychology programs tie into their dedication to activism. A response could go something like this:
"Participating in the Black Lives Matter movement has underscored my desire to explore the neural circuitry behind racism. As a psychology major, I plan to pursue this topic within UMass' Peace and Violence program, by working with Professor Ervin Staub on developing active bystander training for police. I believe this biological approach to activism will go a long way in fomenting sustainable change at the systemic level."
Keep in mind that this is not the full response, but it demonstrates the tone and level of detail you should aim for when writing to this prompt. Adding details like this will lend authenticity to your response and make it more fun to read. Admissions officers want to know why this major is important to you, so let your creativity and passion flow – the possibilities are endless!
Where to Get Your UMass Amherst Essays Edited
Do you want feedback on your UMass Amherst essays? After rereading your essays countless times, it can be difficult to evaluate your writing objectively. That's why we created our free Peer Essay Review tool , where you can get a free review of your essay from another student. You can also improve your own writing skills by reviewing other students' essays. 
If you want a college admissions expert to review your essay, advisors on CollegeVine have helped students refine their writing and submit successful applications to top schools.  Find the right advisor for you  to improve your chances of getting into your dream school!
Related CollegeVine Blog Posts
- Will you write my paper for me? - Yes, we will.
What we offer:, let's write a paper for you in no time, follow these 4 simple steps and solve you problem at once.
Provide details such as your topic, the number of pages, and extra requirements, and we'll do a paper for you in no time!
Log in to your personal account to know the current status of your paper(s). You can also turn to our support team for the same purpose. Enjoy your life while we're working on your order.
As soon as we write the paper(s) for you, check it for correctness, and if everything is good to go, just download it and enjoy the results.
Our customers' feedback
Still hesitant just look: others have already used our services and were pleased with the results.
Thank you guys for the amazing work! I got an A, and my professor was impressed. You have done the impossible, and I will never forget your help! The best service ever!
I ordered my paper two weeks ago and received it on time. The quality is very good, much better than other companies provide. My support agent is a pro, fast and simple explanations. Thanks!
I am firmly convinced that you will never disappoint me because you haven't done it before. Amazing approaches and solutions at perfect prices! Please continue working the way you do!
I've been using WritePaperFor.me for about five months, and I have nothing to complain about. Excellent quality, perfect grammar, delivery on time, nice support team, pleasant prices, amazing results.
This service helped me focus on my job, and I will never forget the support I received. I've got a promotion in the end! Thanks a lot for everything you do for people like me!
I have to admit that searching for a reliable and professional service was a tough quest. Nevertheless, I am happy that I managed to find writepaperforme! Everything is much better than I expected!
The best bargain is just a few clicks away!
Get an original paper that doesn't cost a fortune!
450 orders completed daily
86 disciplines of expertise
820+ professionals on our team
4.88/5 is the average order rating
​​Still have questions?
Contact our support agents and let them help you!
Is it time to write a paper for you? Contact us and relish the highest academic performance! 
Our professionals will do their best!
You'll write my paper for me, won't you? We certainly will!
So tired of writing papers that you're starting to think of your professor's demise? Relax, we're only joking! However, even a joke is woven with the thread of truth, and the truth is that endless assignments are constantly nagging at you and keeping you up all night long.
'Writing my papers is unbearable!' you may think But you're not alone… What if we told you that we know a magical place where professionals can write your essays so perfectly that even professors' most sophisticated requirements will be met? You've probably already guessed that we're talking about WritePaperFor.me — the most delightful, facilitating, and destressing custom paper-writing service!
We are not going to be shy about our wish to see you as our steady customer. As a result, we aren't twiddling our thumbs but permanently improving our services; we carefully select writers who always bone up on their subjects and disciplines, and we won't rest unless you've gotten your ideal paper(s). All your wishes become our unshakable rules!
Why would I ask you to write paper for me?
Despite the obvious and even natural resistance to the idea of paper writing in principle that may occur with any student, you may also ask yourself, 'Why would I need you to help me write my paper?' The answer to this question lies in the spectrum of your routine actions. It's not surprising that studying becomes part of our lives, but sometimes we've just got too much going on!
When you write an essay or academic paper, you just do one of the numerous things you face daily or weekly. This part of your life consumes lots of energy and time, so how can you possibly get around to doing other things like having fun, working, playing sports, helping relatives, and spending time with friends?
People are social creatures, and it's only natural of us to request help from experts.. That's why we ask doctors, electricians, or plumbers to help us! They're all specialists. Who writes essays for you better than you do? Right, people who write numerous essays every day. We are experts in academic writing, aimed at satisfying all your needs related to education.
You just hire a professional to get a paper written, like you normally do in other situations. Our team of writers know everything about writing your paper and can cope with assignments of any complexity and academic level. Well-researched and expertly-written papers are what we do for our customers, and we always do our work professionally so that you could kick back and enjoy your life to the fullest.
The undeniable benefits of our custom paper-writing service
Apart from a paper written in accordance with the highest standards, we provide a wide range of contributory advantages to make your life easier. Let's take a closer look at them.
Round-the-Clock Support. Our paper-writing service works day and night to help you with all current issues. Our friendly support team is available whenever you need them, even if it's the middle of the night. They will gladly guide you and answer all your questions on how to order customized papers or consult you about the matters at hand. Feel free to share your questions or concerns with them and get comprehensible answers.
High-Class Quality. 'Will you write a paper for me that meets all requirements?' This question is frequently asked by many students, and we always answer in the affirmative. Our main goal is to deliver a perfectly written paper the meets the highest possible writing standards. We don't rest unless you are satisfied with our work. If you hire a paper writer online, we guarantee you that you get 100% original and plagiarism-free assignments of high quality.
Complete Anonymity. We value your privacy and use modern encryption systems to protect you online. We don't collect any personal or payment details and provide all our customers with 100% anonymity. 'Can you write a paper for me and let me stay anonymous?' Of course, we can! We are here to help you, not to cause problems.
Fast Delivery. We completely understand how strict deadlines may be when it comes to writing your paper. Even if your paper is due tomorrow morning, you can always rely on us. Our writers meet all set deadlines unequivocally. This rule is ironclad! The offered range is wide and starts from 6 hours to 2 weeks. Which one to choose is totally up to you. On our part, we guarantee that our writers will deliver your order on time.
Free Revisions. Our mission is to hone your paper to perfection. That's why we offer you free revisions to make everything ideal and according to your needs. Feel free to ask for revisions if there is something you would like to be changed. That's how our paper writing service works.
Money-Back Guarantee. You can get up to a 100% refund if you are dissatisfied with our work. Nevertheless, we are completely sure of our writers' professionalism and credibility that offer you hard-core loyalty to our guarantees.
Comprehensible Explanations. 'Can someone write my paper for me and provide clarifications?' This question arises from time to time. Naturally, we want you to be totally prepared for the upcoming battle with your professor. If you need to fill the gaps in your knowledge, you can always ask for clarifications related to your paper. Moreover, when you order 'write my paper for me' service, you can always turn to our support agents for assistance. They will be glad to provide you with the necessary information and comprehensible explanations.
Fast and Customer-Focused Solutions. 'Is it possible to do my paper for me so that I don't worry about it at all?' It certainly is! We offer all-encompassing solutions to all your academic problems by defining issues, determining their causes, selecting proper alternatives, and ultimately solving them. You are free to do your favorite activities while we are taking care of ongoing matters. You can always rely on us when it comes to essay-writing online and taking an individual approach to every case.
Who will write my paper when I order it?
Another crucial advantage of our service is our writers. You may have asked yourself, 'I'd like to pay someone to write a paper for me, but who exactly will that person be?' Once you order a paper, our managers will choose the best writer based on your requirements. You'll get a writer who is a true expert in the relevant subject, and a perfect fit is certain to be found due to our thorough procedure of selecting.
Every applicant passes a complex procedure of tests to become one of our permanent writers. First of all, they should provide their credentials.  We need to make sure that any prospective writers we hire have the proper experience.. The next step resides in passing a series of tests related to grammar, in addition to subject and/or discipline. Every paper-writer must pass them to prove their competency and their selected field of expertise.
One more step includes writing a sample to prove the ability to research and write consistently. Moreover, we always set our heart on hiring only devoted writers. When you ask us to write your essay or other academic works, you can be sure that they always do their best to provide you with well-structured and properly-written papers of high quality.
The final chord is related to special aspects of academic paper-writing. It means that every writer is prepared to cite properly, use different styles, and so on, so you don't have to be worried about formatting at all.
'So, can they write an ideal paper for me?' We answer in the affirmative because we select only the best writers for our customers. Approximately 11% of all applicants can pass the whole set of tests and are ready to help you. All writers are fully compensated for their work and are highly motivated to provide you with the best results.
We are online 24/7 so that you could monitor the process of paper-writing and contact us whenever necessary. Don't forget that your satisfaction is our priority. Our writers fully focus on your order when it comes to the 'write my paper' procedure. Our managers will immediately send all the information to your writer if any corrections are required.
It's time to write my paper! What should I do?
'I am ready to pay to have a paper written! Where do I start?' Our team hears these words every day. We really believe that every student should be happy. That's why we offer you to look at the simple steps to make the process even more convenient.
Fill in the comprehensible order form located on the main page of our website. If you need some help with it, feel free to contact our support team.
Provide the necessary details, such as the topic, subject or discipline, paper format, your academic level, etc.
Select the deadline, and we will strictly follow it.
Pay the total price. Submit a preferred payment method. The full sum will be deposited into your account on our website. The money will be transferred to your writer in case you approve the paper.
If you have additional materials provided by your professor or may simply assist in writing your paper, please attach them too. They will help the assigned writer meet your professor's expectations.
Every paper we can write for you is expertly-researched, well-structured, and consistent. Take a look at some types of papers we can help you with:
Dissertations
Research papers
Case studies
Term papers
Business plans, etc.
Questions like 'I would like you to write a paper for me without destroying my reputation. Can you promise to do so?' or 'Can you write my paper for me cheap and fast?' often arise, and we take pride that these options are included in the list. Your safety and anonymity are parts of our common priority, which is to make you fully satisfied with all offered services.
Moreover, our pricing policy is flexible and allows you to select the options that totally suit your needs at affordable prices. You will be pleased with the results and the amount of money spent on your order. Our managers and writers will do the rest according to the highest standards.
Don't hesitate and hire a writer to work on your paper now!
We believe that students know what is best for them, and if you suppose that it is time to 'write my paper right now,' we will help you handle it. 'Will you do my paper without any hesitation?' Of course, we will. Our service has all the necessary prerequisites to complete assignments regardless of their difficulty, academic level, or the number of pages. We choose a writer who has vast experience and a breadth of knowledge related to your topic.
Our 'write my paper for me' service offers a wide range of extra features to make the ordering process even more pleasant and convenient. Unlike lots of other services, we provide formatting, bibliography, amendments, and a title page for free.
'When you write my paper for me? Can I monitor the process?' Naturally, you can. We understand that you may want to ensure that everything is going well. Furthermore, there may be situations when some corrections are needed. We believe that a tool like this can come in handy. The assigned writer will strictly follow your and your professor's requirements to make sure that your paper is perfect.
'Is it possible to write my essay from scratch?' We don't do just proofreading or editing. Our goal is to fully carry your burden of writing. When this or similar questions appear, we always assure our customers that our writers can do whatever they need. Apart from writing from scratch or editing and proofreading, our experts can effortlessly cope with problem-solving of all kinds;even sophisticated software assignments!
Our 'write my paper for me' service is good for everyone who wants to delegate paper-writing to professionals and save precious time that can be spent differently and in a more practical way. We want you to be happy by offering the great opportunity to forget about endless and boring assignments once and forever. You won't miss anything if your papers become the concern of our professional writers.
Don't waste your precious time browsing other services. We provide you with everything you need while you are enjoying yourself by doing things you really enjoy. 'Write my paper then! Do my paper for me right now!' If you are ready to exclaim these words with delight, we welcome you to our haven, a place where students spend their time serenely and never worry about papers! It's your turn to have fun, whereas our mission is to provide you with the best papers delivered on time!
Questions our customers ask
Can someone write my paper for me.
Yes, we can. We have writers ready to cope with papers of any complexity. Just contact our specialists and let us help you.
Who can I pay to write a paper for me?
We will help you select a writer according to your needs. As soon as you hire our specialist, you'll see a significant improvement in your grades.
Can I pay someone to write a paper for me?
Yes, you can. We have lots of professionals to choose from. We employ only well-qualified experts with vast experience in academic paper writing.
What website will write a paper for me?
WritePaperFor.me is the website you need. We offer a wide range of services to cover all your needs. Just place an order and provide instructions, and we will write a perfect paper for you.
Is it safe to use your paper writing service?
Our service is completely safe and anonymous. We don't keep your personal and payment details and use the latest encryption systems to protect you.
What are you waiting for?
You are a couple of clicks away from tranquility at an affordable price!

Choose Your Test
Sat / act prep online guides and tips, 5 tips for writing a stellar vanderbilt supplement essay.
College Essays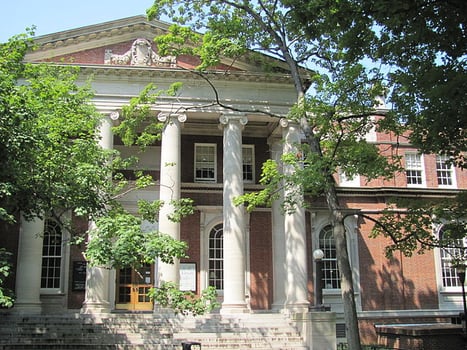 Vanderbilt is one of the United States' highest-ranked colleges. With an acceptance rate of just 7 percent, it's ranked as extremely competitive . It's no surprise—Vanderbilt is known for having a wealth of appealing programs, including its school of medicine, the Peabody College of Education and Human Development, and Blair School of Music.
Because it's extremely competitive, you'll need to set yourself apart as a prospective student . That doesn't mean just your grades and impressive extracurriculars; it also means writing a killer essay to go along with your application.
In this guide, we'll tell you everything you need to know about Vanderbilt's supplemental essay, including some ideal topics, some pitfalls to avoid, and even some analysis of past Vanderbilt essays that have worked.
Feature Image: Dansan4444 /Wikimedia Commons
The Vanderbilt Supplement Basics
Vanderbilt's application is fairly straightforward. They accept multiple application formats, including both the Common and Coalition Applications, as well as Questbridge.
What application you use is up to you. There are many reasons to choose one or the other , but regardless of which application you pick, you'll still be writing just one supplemental essay prompt from Vanderbilt. Choose whichever application works best for you.
In addition to the essays required for your Common, Coalition, or Questbridge Application, Vanderbilt requires one supplemental essay. There are two promp ts to choose from; you'll select one to respond to in a short answer essay of no more than 250 words.
However, having just one supplemental essay means that you'll need to put a lot of attention into making your essay as good as it can be. You only have one chance to prove yourself in your essay, so make it count!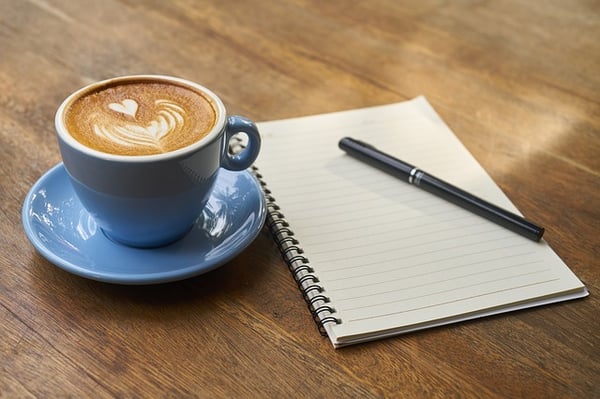 What Are the Vanderbilt Supplement Essay Prompts?
Vanderbilt has two prompts for their supplemental essay. You'll be asked to select one and respond to it in 250 words or less . The prompts are as follows:
Vanderbilt University values learning through contrasting points of view. We understand that our differences, and our respect for alternative views and voices, are our greatest source of strength. Please reflect on conversations you've had with people who have expressed viewpoints different from your own. How did these conversations/experiences influence you? Vanderbilt offers a community where students find balance between their academic and social experiences. Please briefly elaborate on how one of your extracurricular activities or work experiences has influenced you.
Each prompt asks you to describe and reflect on a different aspect of your experiences and values, so we'll break down how to answer them individually.
Supplemental Prompt #1: Diversity
Vanderbilt University values learning through contrasting points of view. We understand that our differences, and our respect for alternative views and voices, are our greatest source of strength. Please reflect on conversations you've had with people who have expressed viewpoints different from your own. How did these conversations/experiences influence you?
In this prompt, Vanderbilt is asking you to describe how you interact with and learn from people who are different from yourself . College campuses are diverse communities filled with people of different races, ethnicities, nationalities, and religious and political beliefs. This essay is your chance to show Vanderbilt that you're the kind of student who's open to learning from and with people from many different backgrounds–and that you'll be kind and compassionate in the process.
To answer this question, think of a specific conversation (or series of conversations) you've had with a person or group who expressed views that are different from your own. You'll want to tell a compelling story about the experience, so try to remember details like how the conversation started, why the people involved felt invested in the conversation, what the outcome was, and, most importantly, how you were influenced by the conversation.
Rather than giving a play-by-play, "they said/I said" of the conversation, focus on describing how you and the other people involved expressed yourselves and treated each other . Did you have a shouting match in the hallway at school, then apologize later because you realized that yelling isn't a good way to express your views? Did you have a heartfelt, tearful conversation wherein you finally came to understand someone you've been at odds with for years? And most important of all, how did you come to these realizations, and how have they affected who you are and how you treat people who are different from you today?
Remember to keep your essay focused on the people involved in the conversation , how you treated each other, and how you were affected by the interaction . This essay isn't the place to harp on how you were right and you totally owned your opponent with your awesome debate skills. Instead, Vanderbilt wants to see that you can engage civilly and empathetically with people who are different from you –and that you're open to learning new things from others. After all, learning and growing with people from different backgrounds is a key part of the college experience.
Supplemental Prompt #2: Extracurricular Activities
Vanderbilt offers a community where students find balance between their academic and social experiences. Please briefly elaborate on how one of your extracurricular activities or work experiences has influenced you.
The question is straightforward—Vanderbilt is asking you to discuss one of your extracurriculars in depth. This doesn't just demonstrate to the admissions office that you're dedicated to your interest, but also that you have passions outside of school. Vanderbilt wants to know that you'll bring something besides academics to campus, and this is the space to tell them about it.
Keep in mind that Vanderbilt isn't looking for a list of activities or just a short discussion of one of your extracurriculars. They specifically ask for one, but you have 250 words to cover—which means you should spend some time unpacking not just the activity itself, but why you do it and why it matters to you. Be thoughtful; really think about your activities and why you do them beyond that they look good on your college application.
Don't just pick the extracurricular activity that you think Vanderbilt would want to hear about. If you're a champion Mathlete but you really feel fulfilled when you're making short films with your friends over the weekend, you should be writing about the short films. If your short film was played at a local film festival but you find more meaning in the time you spend knitting, write about knitting!
It's not about being impressive here. Plenty of other applicants will be discussing their charity work or science team victories. Use this space to discuss yourself, and why the things you do matter to you. If the most impressive thing in your repertoire and the thing that's most personally meaningful line up, great! But don't feel like you can only write about things like academic success, leadership roles, or entrepreneurship. Write about what's meaningful to you and Vanderbilt will see your personality—which is really what they're looking for—shine through.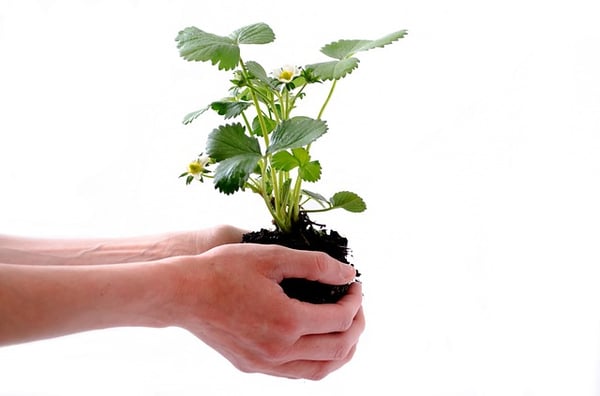 Vanderbilt Essays That Worked: Analysis
To give you a sense of what an effective Vanderbilt supplemental essay looks like, we tracked down an example of a successful Vanderbilt essay.
Keep in mind that this is a response to an older prompt. However, it still gives you a good idea of what admissions counselors are looking for in a thoughtful response. Consider this essay from an admitted Vanderbilt student:
Please briefly elaborate on one of your extracurricular activities or work experiences. (150-400 words). While all my extracurricular activities have helped me shape my values, there is one in particular I have enjoyed the most: picking tangerines from my grandmother's orchard. Picking tangerines was often to me simply a burden. I had to wake up at six every Saturday and drive fifty miles to help my grandmother reap good tangerines. On the whole ride I would think to myself: I would rather be reading poetry and ponder upon ways to change the world. As far as I was concerned, reaping tangerines was not going to help me do so. The orchard belonged to my grandmother, who to save money had to "hire" me and my mom. There was no wage; the only working benefit was being able to taste a few fresh tangerines for free. At age thirteen, such benefit was enough. At seventeen, I was not so sure if it was. Working at the orchard usually involved scratches, itching, worms, climbing up the ladder, getting hurt, and demanding, long hours of physical labor. But as I worked through the years with tangerines, I began to recognize all the beauty my labor had. Everything in the orchard began telling their own stories. A tiny, pruned tree took pride in its small fruition, all the while a chunky tree demanded attention for its crooked children. Their offspring–tangerines–told by their taste who their trees were; some of them edgy, some of them warm, and some of them implicitly angry. Bugs would tell me which tree needs my help. No tree is without a hope. Within a few days of assistance, all the trees fought back those tiny enemies and always claimed victory. They became ever more proud, stronger, and complete. Enemies came back; but this time the trees didn't need my help. Some tangerines would go bad–in extreme cases would give up under negligence. We grieve. But we simply carry on. We learn to proceed more carefully, and we let go. The orchard is for me a story of life–human life. It makes all the complications of our lives more simple, easier to grasp, and more available at my tongue, hands and feet. So as of right now, my Saturday is always booked for the orchard. I hope by next year this time around, however, my orchard will be at Vanderbilt.
This essay was successful--the applicant was accepted at Vanderbilt! The fact that it was successful shows you that it contains features that Vanderbilt likes to see.
The writer of this essay discusses the unconventional "education" they received while working in their grandmother's tangerine orchard. This topic is striking because it's an extracurricular/work experience that few other applicants have likely had. The applicant's creative interpretation of "extracurricular activities or work experience" from the prompt makes their essay stand out from others that discuss more common experiences.
Not everybody had this same experience, but that doesn't mean that you can't use some of the same ideas in your own work. The writer draws a clear line between their experience working the orchard and the person they are now—you could do a similar thing by connecting the person you are with the activity you've chosen to write about. What have you learned about yourself because of what you do?
The writer is also able to connect what they learned through working the orchard to the kind of student they will be at Vanderbilt. By drawing an analogy between the tangerine trees and the challenges we go through in life, the applicant conveys their core values. More importantly, they write about where those values come from—something you could easily do by referencing the importance of the activity you choose.
What's most important to take away from this essay is the way that the writer connects the experience of working the orchard to the person they became. No matter what your education was or what activity you choose to write about, you can do a similar thing in your own essay!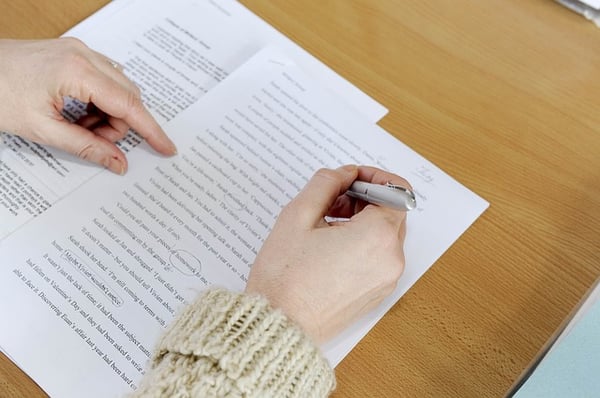 5 Key Tips for Writing Your Vanderbilt Essay
Vanderbilt is a prestigious school, but there are some essay standards that hold true no matter where you're applying . Follow these steps to write an essay that's sure to impress!
#1: Start Writing
Starting is the step that sounds the easiest, but it's actually the hardest. No matter what you have to do to start writing, whether it's freewriting, brainstorming, or just pumping out a first draft as fast as you can, you need to do it. At this point, don't worry about quality or being impressive. Just get words down on paper so that you can edit them into shape later— if you spend too much time worrying about starting with a perfect beginning, you'll never make it past that point.
Step two is when you can start worrying about quality. Read your essay aloud and see if you can spot problems with word choice and flow. If you're struggling to read it, change words and add punctuation as necessary.
Also think about your overall point. Does it make sense? Are you able to trace your logic all the way through without a problem? If not, find ways to connect your thoughts from beginning to end.
Be thorough in cutting extraneous words. 250 words isn't a lot, and you'll want to make sure you're making your essay count by picking vibrant, active verbs and clear language. Don't worry about being flowery or busting out the thesaurus, but do be sure that your wording doesn't feel tired or dull.
#3: Seek Feedback
One of the best ways to find holes in your logic or other issues in your essay is to get others to give you feedback. Find people who want to see you succeed, but preferably not those who aren't going to give you criticism if you need it. Teachers and other mentors are a good choice, if they're available.
Don't feel like you have to use every piece of feedback you receive, but do consider all of it. Your essay should always be your own work, so try to rephrase suggestions in your own words or rewrite confusing passages how you would write them, not how others suggest.
#4: Take a Break
With deadlines looming and other essays to write, it may be tempting to just rush through after getting feedback and fix everything. But take some time away from your essay, focusing on other college application duties or on other things entirely. Anywhere from a couple days to weeks to months can be good for improving your essay, though do leave yourself time to revise.
Taking a break lets your mind forget what you've already written, so that when you come back to revise you do so with fresh eyes. This way, you can see holes in your logic or places where your language isn't as tight as it could be. You'll never be able to completely shed your attachment to your essay, but spending some time away from it can give you a whole new outlook on your work!
Now that you've had some time away and you have notes to incorporate, it's time to revise. Revision can be something you do multiple times, combing through your essay for errors and places to strengthen it, but eventually you are going to have to turn it in. Don't get caught up in perfection—focus on making your essay the best you can. Check it for spelling, grammar, and punctuation errors to be sure it's clean and easy to read, and send it off!
What's Next?
Starting your essay is often the hardest part. If you're unsure where to begin, check out this guide to starting a college essay perfectly , and don't be afraid to just dive right in!
A good essay is just one part of a successful Vanderbilt application . If you want to really wow the admissions office, be sure your grades and test scores are up to snuff, too!
Vanderbilt University may not be an Ivy League school, but that doesn't mean your application can't be Ivy League-ready. Use these tips for getting into Harvard to shape your college application, and you'll have no problem getting into any school you choose!

Want to write the perfect college application essay? Get professional help from PrepScholar.
Your dedicated PrepScholar Admissions counselor will craft your perfect college essay, from the ground up. We'll learn your background and interests, brainstorm essay topics, and walk you through the essay drafting process, step-by-step. At the end, you'll have a unique essay that you'll proudly submit to your top choice colleges.
Don't leave your college application to chance. Find out more about PrepScholar Admissions now :
Melissa Brinks graduated from the University of Washington in 2014 with a Bachelor's in English with a creative writing emphasis. She has spent several years tutoring K-12 students in many subjects, including in SAT prep, to help them prepare for their college education.
Student and Parent Forum
Our new student and parent forum, at ExpertHub.PrepScholar.com , allow you to interact with your peers and the PrepScholar staff. See how other students and parents are navigating high school, college, and the college admissions process. Ask questions; get answers.
Ask a Question Below
Have any questions about this article or other topics? Ask below and we'll reply!
Improve With Our Famous Guides
The 5 Strategies You Must Be Using to Improve 160+ SAT Points
How to Get a Perfect 1600, by a Perfect Scorer
Series: How to Get 800 on Each SAT Section:
Score 800 on SAT Math
Score 800 on SAT Reading
Score 800 on SAT Writing
Series: How to Get to 600 on Each SAT Section:
Score 600 on SAT Math
Score 600 on SAT Reading
Score 600 on SAT Writing
Free Complete Official SAT Practice Tests
What SAT Target Score Should You Be Aiming For?
15 Strategies to Improve Your SAT Essay
The 5 Strategies You Must Be Using to Improve 4+ ACT Points
How to Get a Perfect 36 ACT, by a Perfect Scorer
Series: How to Get 36 on Each ACT Section:
36 on ACT English
36 on ACT Math
36 on ACT Reading
36 on ACT Science
Series: How to Get to 24 on Each ACT Section:
24 on ACT English
24 on ACT Math
24 on ACT Reading
24 on ACT Science
What ACT target score should you be aiming for?
ACT Vocabulary You Must Know
ACT Writing: 15 Tips to Raise Your Essay Score
How to Get Into Harvard and the Ivy League
How to Get a Perfect 4.0 GPA
How to Write an Amazing College Essay
What Exactly Are Colleges Looking For?
Is the ACT easier than the SAT? A Comprehensive Guide
Should you retake your SAT or ACT?
When should you take the SAT or ACT?
Stay Informed
Get the latest articles and test prep tips!
Looking for Graduate School Test Prep?
Check out our top-rated graduate blogs here:
GRE Online Prep Blog
GMAT Online Prep Blog
TOEFL Online Prep Blog
Holly R. "I am absolutely overjoyed and cannot thank you enough for helping me!"
How to Write the Rice Supplement Essays 2020-2021
Rice University is a private research university located in a lovely part of Houston, Texas' Museum District. The undergraduate enrollment is about 4,000. With a student-teacher ratio of 6 to 1 and a 10 percent acceptance rate, Rice is academically competitive. The university offers 50 majors within its 11 schools. President Kennedy famously announced that the United States would be sending a man to the moon from Rice's campus, an announcement fitting for a school with such prestigious science and business programs.
The Essay Prompts
The admission committee is interested in getting to know each student as well as possible through the application process. please respond to each of the following prompts. 1. please explain why you wish to study in the academic areas you selected above. (150 words).
(*****you answer this after you select academic areas of interest*******)
2. Based upon your exploration of Rice University, what elements of the Rice experience appeal to you? (150 words)
How to Begin
Most university supplements can be summed up as a request to write a "why x university essay." Rice is fun because it has not one, but two opportunities for you to tell the admissions committee what they need to hear. The first thing you need to do here is to identify your specific corner of the academic world. What is the particular academic niche you are most known for and most qualified to pursue in college? At this point, some of our students tell us they've been preparing to study poli sci their whole high school careers and are really sick of presidential history and just want to go in undecided. We're here to tell you, you can do whatever you want once you get into your dream school, but until then, you need to stay the course of your particular area of expertise. Each university seeks to build a class of hyper-specialists. They do this because they want to develop young minds into the top professionals in their respective fields who will have great success in what they do after graduation and donate to the university. What they don't want are several hundred generalists who are ambivalent about their direction in life. So, the first thing you need to do is get really specific in your own mind about who you are—your academic brand, if you will.
Getting Back to Your Roots
Answer question one with a story that has a beginning, middle, and end about how you got into this particular niche. This story shouldn't be a big, earth-shattering moment and it definitely should not involve a teen tour or a time you stepped off an airplane into a developing country (that would sound cliché, not to mention privileged). Simple stories tend to be more interesting, so see if you can get to the truth here. Maybe you found an old magazine of your grandmother's and started creating old ads of your own that got you interested in a path towards brand management. Perhaps you worked on a coding project in middle school that got you really interested in computer science. Tell the admissions committee that origin story.
The Right Fit
For question two, you need to conduct some serious research. Consider your academic niche. Now, find out everything there is to know about the related field at Rice. Again, get very specific. Talk a look at the classes (300-level and above) and identify the ones that most relate. Check out the professors and read up on their research. Learn about clubs and internship opportunities that make sense. Now, connect the dots. Talk about the classes, the professors and the activities you intend to pursue and also why you are qualified. Remember, your pursuit at Rice should be framed as a natural extension of what you've been doing for the past four years. One pitfall to be mindful of: don't just regurgitate your resume or list of courses you took in high school. Each component of the application is an opportunity to show a different side of your personality. Instead of just mentioning that you were the president of the robotics team (something they should see on your resume anyway), talk about a relevant project you did in class that was particularly challenging.
Need help with your supplement essay? Call us . We're great at helping students shine on paper.
Get Started
Join Our Team
(212) 262-3500
Initial Consultation
IvyWise Roundtable
School Placement
Test Prep & Tutoring
Early College Guidance
College Admissions Counseling
Academic Tutoring
Test Prep Tutoring
Academic Advising
Transfer Admissions
Graduate Admissions
School Partnerships
Webinars and Events
IvyWise By The Numbers
Testimonials
Dr. Kat Cohen
IvyWise In The News
IvyWise Gives Back
IvyWise Blog
Just Admit It! Podcast
Helpful Links
Admission Statistics
U.S. Admissions Guide for International Students
College Admissions Guide
College Planning and Academics Checklist
Tips for Supplemental Essays
How to write stand-out supplements.
Supplemental essays on the Common Application are a big part of your applicant profile. They help the admissions office learn more about you, demonstrate your interest , and they give you the opportunity to really stand out in the admissions process.
We've already covered the common "Why this College?" essay , but that's not the only supplemental essay that you may come across. While no two supplements are the same, there are a few tactics you can apply to every essay to make sure it's stellar.
Here are some tips on how to write a stand-out supplement:
Tailor your essays
We always say "treat every application like it's your top-choice school." This means putting equal care into each essay and tailoring them to the school and course of study to which you're applying, not just copying and pasting the same generic essay into each supplement. Admissions officers can tell from you're writing if you're really interested in attending or not, so take your time to really put some effort into all of your essays, no matter how simple or short they may be.
Use specific details
Part of tailoring your essay is using school-specific details and examples in your writing. Just like in the "Why this College?" essay , if the prompt asks you to address something about the school, use your research and notes from a campus visit to include specific details. Talk about the specific classes and clubs that interest you, the professors you would like to study with, and the aspects of the school's history, traditions, and campus that draw you to it.
Get Creative
The rise of the supplemental essay has prompted schools to think outside of the box and release quirky prompts in an effort to urge students to think creatively , too! Odd essay topics and quick-take responses that require only a sentence, or even just a one-word response, are meant to challenge students and give admissions officers insight into your personality.
For example, USC asks "What's the greatest invention of all time?" Don't just put down the first thing that comes to mind and move on. Really think about what influences you in your day-to-day life and what has had an impact on your interests and passions. An answer like "the Internet" is going to be common and bland, so get creative!
Write in Your Own Voice
Remember, college admissions officers want to get to know you, not who you think they want you to be. Write in your own voice! It's good to get feedback from teachers and counselors, but be sure to incorporate their edits in a way that still stays true to your voice and personality. Avoid using lofty language and convoluted sentence structure in an effort to sound more sophisticated. Be yourself!
What other strategies have you used to put together stellar supplemental essays? Tell us in the comments below!
Related Topics
Related posts.
Just Admit It: How Are College Applications Reviewed?
College Admissions Terminology
Class of 2021 Yield Rates
When to Use a Comma to Separate Phrases — and Other Comma Questions
Advice from a College-Bound Student
Admission Rates
Choosing a College
College Admission Advice
College Planning
In the Press
Just Admit It Podcast
Student Life
Get the IvyWise Newsletter
Home » IvyWise College Admissions Blog » College Admission Advice » College Application Tips » Tips for Supplemental Essays