How to Write an Image Analysis Essay in 6 Easy Steps
To write an effective visual analysis, all you need to do is break the image into parts and discuss the relationship between them. That's it in a nutshell.
Together, we'll analyze a simple image and write a short analysis essay based on it. You can analyze any image, such as a photo or a painting, by following these steps. 
Here is a simple image we'll analyze.
And we're ready for the…
6 Steps to Writing a Visual Analysis Essay
Step 1: Identify the Elements
When you look at this image, what do you see?
So, let's put on our Sherlock Holmes hat, grab a magnifying glass, and make a list of all the major and some minor elements of this picture.
What do we observe?
Children. How many? Four. 
Children's hands. Four pairs.
Great. These are all human elements. In fact, it would be useful for us to have two categories of elements: human and non-human. 
When we group elements into categories, it will help us later when we'll be writing the essay. Categories make it easier to think about the elements. 
What other elements do we see?
The hands are holding soil. 
Each handful of soil also has a tiny plant in it.
Finally, we see the green lawn or ground on which the children stand. 
These are all of the obvious elements in the image. But can we dig deeper and observe more?
Again, wearing our Sherlock Holmes hat, our job is to gather information that may not be immediately obvious or noticeable. 
Let's take another look, using our detective tentacles:
The children's hands are arranged in a circle.
The children's skin color varies from lighter to darker. 
The children wear summer clothes.
It looks like we've covered all the elements. We're ready to move on to the next step. 
Step 2. Detect Symbols and Connections
We will now look for symbols and any connections or relationships among the elements.
Identifying Symbols 
Children symbolize future and hope. 
Their hands form a circle, creating a unifying effect. The symbol is unity, and there is power in unity. 
Children's hands hold soil, and soil symbolizes earth, perhaps planet Earth.
The earth holds young plants which symbolize the environment and ecology.
The young plants also symbolize youth and the future. 
The children wear summer clothes, and summer symbolizes happiness and freedom because this is when children are on vacation and enjoy life. 
Great. Now, let's see if we can make some connections and identify some relationships among the elements and symbols. 
We will use our imagination to put together some kind of a meaning. 
In analyzing an image, we want to understand what the creator or the artist is trying to convey. 
Do artists and photographers always want to convey something or is it sometimes just a picture? 
It doesn't matter because we never know what the artist really thought when creating the work . We're not mind readers. 
But we can always gather meaning using our own logic and imagination. We can derive meaning from any image. And that's all we need to do to write an analysis essay.
Finding Connections and Relationships
Let's allow our imagination to roam free and write down a few thoughts. Some ideas will be more obvious than others. 
This entire image seems to be about the future of the environment.
Why is this future important? It's important because of the future generations, symbolized by the children. 
A strong sense of long-term future is conveyed because not only do the children hold plants, but these are baby plants. The message is "children hold future generations." 
The variety of skin colors implies diversity. Also, the hands form a circle. Together, these two elements can mean: "global diversity." 
We did a great job here and now have plenty of material to work with and write about. It's time for the next step.
Step 3. Formulate Your Thesis
In this step, your task is to put together an argument that you will support in your essay. What can this argument be?
The goal of writing a visual analysis is to arrive at the meaning of the image and to reveal it to the reader.
We just finished the analysis by breaking the image down into parts. As a result, we have a pretty good idea of the meaning of the image. 
Writing the Thesis
This whole picture may mean something like the following:
This sounds good. Let's write another version:
This sounds good, as well. What is the difference between the two statements?
The first one places the responsibility for the future of the planet on children. 
The second one places this responsibility on the entire humanity. 
Therefore, the second statement just makes more sense. Based on it, let's write our thesis. 
We now have our thesis, which means we know exactly what argument we will be supporting in the essay. 
Step 4: Write the Complete Thesis Statement
While a thesis is our main point, a thesis statement is a complete paragraph that includes the supporting points.
To write it, we'll use the Power of Three. This means that we are going to come up with three supporting points for our main point. 
This is where our categories from Step 1 will come in handy. These categories are human and non-human elements. They will make up the first two supporting points for the thesis.
The third supporting point can be the relationships among the elements. 
For example, we have our elements, symbols, and connections. And we can structure the complete argument this way:
All we really need is one way to organize our thoughts in the essay. Let's go with the first version and formulate the supporting points.
Here's our main point again:
Here are our supporting points:
The photographer uses the image of children to symbolize the future. 
The non-human elements in the photo symbolize life and planet Earth.
The author connects many ideas represented by images to get the message across. 
Now we have everything we need to write the complete thesis statement. We'll just put the main and the supporting statements into one paragraph. 
Thesis Statement
Step 5: write the body of your essay.
Body of the Essay (3 paragraphs)
"The author of this photograph chose children and, more specifically, children's hands in order to convey his point. In many, if not all human cultures, children evoke the feelings of hope, new beginnings, and the future. This is why people often say, 'Children are our future.' Furthermore, the children in the photo are of different ethnic backgrounds. This is evident from their skin colors, which vary from lighter to darker. This detail shows that the author probably meant children all over the world.
The non-human elements of the picture are the plants and the soil. The plants are very young – they are just sprouts, and that signifies the fragility of life. The soil in which they grow evokes the image of our planet Earth. Soil also symbolizes fertility. The clothes the children wear are summer clothes, and summer signifies freedom because this is the time of a long vacation for school children. Perhaps the author implies that the environment affects people's freedom. 
Step 6. Add an Introduction and a Conclusion
Before we continue, I have an entire detailed article on how to write an essay step-by-step for beginners . In it, I walk you through writing every part of an essay, from the thesis to the conclusion. 
Introduction
Let's revisit our thesis statement, and then write the introduction. 
And now let's write an introductory sentence that would make the opening paragraph complete:
Your conclusion should be just a simple restatement. You can conclude your essay in many ways, but this is the basic and time-proven one.
Let's do it:
We simply restated our thesis here. Your conclusion can be one or more sentences. In a short essay, a sentence will suffice. 
Guess what – we just wrote a visual analysis essay together, and now you have a pretty good idea of how to write one. 
Hope this was helpful!
How to Write a 300 Word Essay – Simple Tutorial
How to expand an essay – 4 tips to increase the word count, 10 solid essay writing tips to help you improve quickly, essay writing for beginners: 6-step guide with examples, 6 simple ways to improve sentence structure in your essays.
Tutor Phil is an e-learning professional who helps adult learners finish their degrees by teaching them academic writing skills.
You Might Like These Next...
How to Write a Summary of an Article in 5 Easy Steps
https://youtu.be/mXGNf8JMY4Y When you're summarizing, you're simply trying to express something in fewer words. I'm Tutor Phil, and in this tutorial, I'll show you how to summarize an...
How to Write Strong Body Paragraphs in an Essay
https://youtu.be/OcI9NKg_cEk A body paragraph in an essay consists of three parts: topic sentence, explanation, and one or more examples. The topic sentence summarizes your paragraph completely...

How to Write a Picture Analysis Essay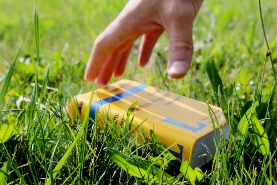 How to write a picture analysis essay - 6 essential tips
1. focus your attention on the author of the picture.
Who is he/she? What is his/her field of interest? Does he/she have any artistic achievements and fame? This information will help you to analyze the context of the picture better.
2. What is the context of the picture? When and where has it been taken?
Explain a little about the temporal and geographic dimensions of the picture. This is pretty important because, otherwise, your interpretation may be wrong or inadequate. A lot of "false" images are circulating in the World Wide Web, and they lack reliability and trustworthiness exactly because of this misplacing or distorting the information about their context. This is true especially when the pictures are related to war crime allegations. Hence, you should be certain that you have gathered all the required information.
3. Think about what you see on the picture
There can be one human being or more than one, or just a landscape, or an abandoned house, or an animal, and so forth. The best pictures are usually those which combine various elements, thus enforcing different impressions on the mind of the observer.
The best pictures are usually those which combine various elements, thus enforcing different impressions on the mind of the observer. Tweet This
4. Grasp the picture's message
Now is the time to grasp the message of the picture. Professional photographs always aspire towards disseminating important information, or changing the attitude of people towards a definite issue. Social, political and economic issues are mostly referred to. Here you need to analyze the picture against its background; if you know where it has been taken and who is on the picture, then it will be much easier for you to understand it.
5. Have notes
During all this preliminary research it is recommended to have notes in order to write your thoughts and insights. Now, let's talk a little bit about the structure. You have to be able to incorporate the following things in your text:
author of the picture and its source/s
description of the picture
techniques used by the photographer
message of the picture
reaction to the picture; for example, some pictures depicting war action, poverty, disasters as well as some positive images (of friendliness, equality, happiness) can provoke strong reaction from the society.  
6. Show an essay to your friends
After completing the first draft of your picture analysis essay, consult with your friends or classmates regarding your task. Ask them what they think about your essay and the picture. Maybe they will point you to something on the picture that you haven't been able to notice yourself.
Remember : an advice given by your friends should only help you make your paper more objective and informative. Do not plagiarize!
If you have doubts about the way how to write a picture analysis essay, we can say that it is absolutely up to you and depends on your own style of writing. At any rate, what you need is to practice your imagination, and to collect the necessary information. Then your essay will have value and impact.
Do you need help with writing a picture analysis essay? 
Order Paper
Our guarantees, customer feedback.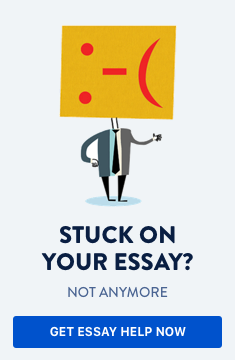 © 2023 SolidEssay. All Rights Reserved.
Powered by Data Researchers Network
Free Samples
Premium Essays
Editing Services Editing Proofreading Rewriting
Extra Tools Essay Writing Service Essay Writer Essay Topic Generator Thesis Generator Citation Generator GPA Calculator Study Guides Donate Paper
Essay Writing Help
About Us About Us Testimonials FAQ
Studentshare
Visual Arts & Film Studies
Photography Analysis
Photography Analysis - Essay Example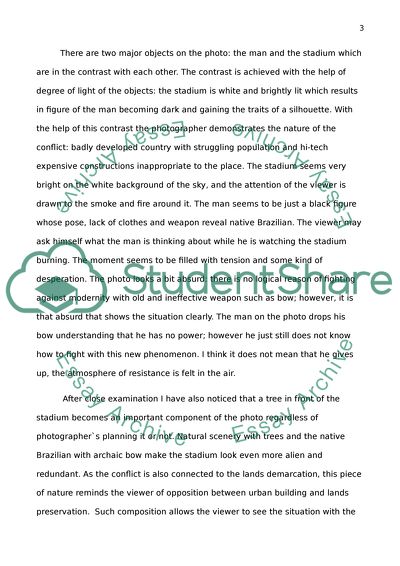 Subject: Visual Arts & Film Studies
Type: Essay
Level: Undergraduate
Pages: 2 (500 words)
Downloads: 11
Author: theodore34
Extract of sample "Photography Analysis"
Photography Analysis By ` The photography for analysis was taken from Reuters, a respectable news agency. The article speaks about the latest protests in Brazil against Football World Cup which will start in a couple of weeks. The tension in the country arises as most Brazilians consider that the country cannot afford such an expensive tournament taking into account its social problems and the level of poverty. There is also additional problem of native Brazilians who demand their lands returning from the government.
The photo was taken with digital camera in the process of reportage shooting which demands fast reaction and high quality of pictures. I suppose that the photo was not planned as the photographer found himself in the epicenter of protests and was looking for the most accurate shot. However, it seems that he had several minutes to choose the best composition and perspective. The photographer has picked eloquent and symbolic setting. On the background of the photo there is a new modern stadium, where the final match of the World Cup will take place.
The stadium is on fire as protesters tried to show their discontent by the amount of sums spent on the building. And on the foreground we see a native Brazilian with a bow and arrows looking at the stadium. The photo was not physically challenging, it demanded speedy reaction and photographer`s experience. The photo is made in color, and the light in the shot is natural and calm. It is supposedly an evening time so the colors seem a bit subdued and dull. The colors of the picture are mostly of pastel tones with no bright spots.
The photo is very atmospheric it has a lot of free space in it. There are two major objects on the photo: the man and the stadium which are in the contrast with each other. The contrast is achieved with the help of degree of light of the objects: the stadium is white and brightly lit which results in figure of the man becoming dark and gaining the traits of a silhouette. With the help of this contrast the photographer demonstrates the nature of the conflict: badly developed country with struggling population and hi-tech expensive constructions inappropriate to the place.
The stadium seems very bright on the white background of the sky, and the attention of the viewer is drawn to the smoke and fire around it. The man seems to be just a black figure whose pose, lack of clothes and weapon reveal native Brazilian. The viewer may ask himself what the man is thinking about while he is watching the stadium burning. The moment seems to be filled with tension and some kind of desperation. The photo looks a bit absurd: there is no logical reason of fighting against modernity with old and ineffective weapon such as bow; however, it is that absurd that shows the situation clearly.
The man on the photo drops his bow understanding that he has no power; however he just still does not know how to fight with this new phenomenon. I think it does not mean that he gives up, the atmosphere of resistance is felt in the air. After close examination I have also noticed that a tree in front of the stadium becomes an important component of the photo regardless of photographer`s planning it or not. Natural scenery with trees and the native Brazilian with archaic bow make the stadium look even more alien and redundant.
As the conflict is also connected to the lands demarcation, this piece of nature reminds the viewer of opposition between urban building and lands preservation. Such composition allows the viewer to see the situation with the eyes of a simple passerby as if occasionally. The viewer is placed in the center of the photo on the same eye level with the photographer. The photo with minimal elements but accurate composition creates dramatic effect. The photographer has managed to capture the core of the conflict and represent it with minimal resources.
It evoked a lot of emotions in me such as anger, discontent, and desperation. And the more I studied it, the more elements and details I revealed. References Boadler, A., & Stauffe, C. 2014. Anti-World Cup protesters march on Brasilia stadium, face tear gas, Reuters Agency. Retrieved from: http://www.reuters.com/article/2014/05/27/us-brazil-worldcup-protests-idUSKBN0E72PH20140527
Desperation
essay on photography as a hobby
Fine Art, Photography And Influence In Dadaism
Cited: 0 times
Copy Citation Citation is copied Copy Citation Citation is copied Copy Citation Citation is copied
CHECK THESE SAMPLES OF Photography Analysis
Image analysis, william eugene smiths life, poverty in africa photography analysis, roger fenton, analysis of photography, aesthetic of photography, collecting and preparing.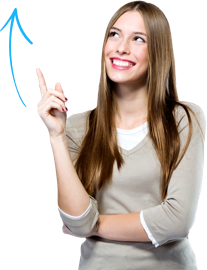 TERMS & CONDITIONS
PRIVACY POLICY
COOKIES POLICY
Fortepan Iowa
Proud and Torn
Diversity Is Our Strength
Wheat Pasting
Washington, IA
Digital Culture
Media Literacy
Advanced Digital Visualization
Interactive Digital Communication
Interactive Digital Visualization
IDS Practicum
Mass Communication and Society
Picture Composition Analysis and Photo Essay
We use cookies to enhance our website for you. Proceed if you agree to this policy or learn more about it.
Essay Database >
Essay Examples >
Essays Topics >
Essay on Real Estate
Image Analysis Essay Example
Type of paper: Essay
Topic: Real Estate , Photography , Building , People , Walking , Picture , Viewer , Pavement
Published: 12/13/2019
ORDER PAPER LIKE THIS
This image depicts a stream of people walking along a pavement in front of an imposing building. Despite the simplicity of the photograph, it still manages to create interest for the viewer.
This picture depicts a group of people in 40s dress walking in front of a building. The people only take up the bottom quarter of the frame; the remainder of it comprises the imposing building.
When first looking at the picture, the eye is immediately drawn to the people walking along the pavement. This is probably because the people are in silhouette and are against the very light background of the pavement. Furthermore, visible shadows stretch out from the figures. The lowness of the sun means that the shadows are particularly elongated.
Once the viewer has been looking at the photo for a few seconds, the building behind the figures attracts the eye. The large dark panels contrasts against the lightness of the stone, making the building interesting and dominant to look at.
Technically, the people are in the foreground of the picture and the building in the background. However, as the people are very close to the building, the image doesn't give the impression of having an obvious background. Furthermore, below the walking figures is a tall shadow of what appears to be some sort of statue. However, whatever is casting the large shadow is not featured in the photograph. This shadow, therefore, creates a certain amount of intrigue to the picture. Additionally, all the people are walking in the same direction, from right to left in the image. This detail creates more intrigue as the viewer instantly wonders to where the people are heading.
Although simple in aesthetics, this photograph gives the viewer a great deal to observe and to wonder about.
Cite this page
Share with friends using:
Removal Request

Finished papers: 869
This paper is created by writer with
ID 253832377
If you want your paper to be:
Well-researched, fact-checked, and accurate
Original, fresh, based on current data
Eloquently written and immaculately formatted
275 words = 1 page double-spaced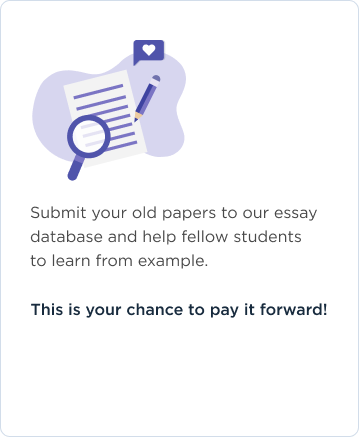 Can't find a free sample that matches your requirements?
Subscribe to WowEssays Premium and get access to over 1 MILLION high-quality downloadable samples
GET ACCESS NOW
Related Essays
Image analysis - paul mccartney peta ad essay.
Password recovery email has been sent to [email protected]
Use your new password to log in
You are not register!
Short on a deadline?
Don't waste time. Get help with 11% off using code - GETWOWED
No, thanks! I'm fine with missing my deadline
How To Write A Visual Analysis Essay
Any visual analysis essay that you might be confronted with is often required to describe a specific image or visual display. They aim to analyze an image, discuss it in details while explaining how its different components are put together. Typically such essays examine the subject matter of art and history. Their focal point can vary from a photograph, a visual demonstration or some everyday household item like a lamp. The means often used when explaining its purpose are various literary tools. We will further examine different means used to identify these visual effects used by the respective artist to gain a comprehensive understanding of their impact on society and whether this impact was what the creator had intended. ‍
Learn more about poetry analysis essay , litarary analysis essay , causal analysis essay and process analysis , what are the similarities and differences between different types of analysis papers.
The possible topics for any visual analysis essay often vary and come in different dimensions. However, the most common involve concepts such as paintings, drawings, sculptures or architecture. When required to analyze a complex image, it is possible to study for example the given sculpture from multiple angles. Nevertheless, the critical consideration for a well-structured paper is to understand the basic concepts in the various images before taking a position. There have also been cases where one may conduct such an analysis on videos to show their implications in the past and impact on the present. All in all, a visual representation doesn't need prior contact since it only requires the viewer's fair interpretation to make an educated claim regarding its context.
Amazing Tips When Trying To Analyse The Meaning Of Visual Images
A pig and a plate of bacon as an illustration of the process. Firstly we must accept that any image or artwork we will try to analyze projects some form of claims or ideas of the artist. Therefore, we must learn how to read between the lines when composing our visual analysis essay. Think of it as breaking down what is trying to be transmitted to us by the commercials on TV, nonetheless keep in mind that artwork advertises its hidden messages to us in a much more elusive and eloquent manner.
Some of the key areas we suggest investigating are the purpose of the artist when he made this respective piece, the audience that this was intended for regardless of time period, the methods used to create it and how it was viewed in its historical context as well as how it is described now.
In an attempt to help you save some money here are some free tips regarding visual composition tips that you might find very useful when confronted with writing any visual analysis essay. Initially one should examine how the image or art piece itself was composed and arranged. What is the message it is trying to send to us? One should also look at how the elements of the art piece support the initial thesis by studying the focal point, layout structure, symbolism, color usage, key figures, stereotypes and omissions.
The focal point is where the center of attention is, a composition in how the image puts together different elements, the image's color, its possible meanings, texture, as well as the shape and form. The focal point requires you to find what is the center point of the piece and where is it located, e.g. is right in the center or placed in a particular way for a reason?  Layout structure is used to go into more depth as to why the subject matter of the piece was structured in such a manner? Does this particular layout support the symbolism being used or does it try taking our attention away from it? These are all questions one should have in mind when examining all these elements for their visual analysis essay.
One of the best ways to keep the reader interested is by introducing him to the artwork and presenting some fun facts about the artist or the artwork. It should capture the reader's attention by either describing the image, telling about its creation date and some events, highlighting its purpose or note a contradicting element. Most visual analysis essay writers prefer using controversial facts or strange misunderstandings regarding their assignments to keep the readers curious. Others have chosen to use comparison as their means to find common ground with the reader. Both options are worth exploring in our experience. Nonetheless, it is important to always remain relevant to the task at hand so that one may avoid getting side-tracked by adding too much information.
Ideally in order to describe artwork as accurately as possible one would require a background in art appreciation. However, as previously mentioned due to us being exposed to so much visual imagery and special effects due to the internet, action movies and all sort of advertisements on TV we are accustomed to breaking down the meaning of things including hidden background messages. Following this train of thought it is clear that everyone is capable of analysing images, however it will generally be done without a large majority of the technical terms. Despite that fact one should still be able to point out the motifs of the painting through the use or colors, tones, different brushstrokes, significance in the painting, positioning in the painting, etc. All these motifs and symbolisms are meant to generate a reaction out of this audience in this case you and implicitly your readers.
Citing the images used and those being assessed correctly is necessary as to avoid plagiarism while writing your visual analysis essay. No matter what topic is chosen it is vital to show us what you are going to talk about therefore letting the audience see what it is.
Amazing Tips On How To Structure Your Visual Analysis Essay
ABC content structure illustration. Writing a visual analysis paper is different in several ways from general evaluations mainly due to its structure and designated target audience of the essay. Before starting to write, it is crucial to analyze the various circumstances of your image. For instance, if the visual design has more than one item, there is a high probability that there are different and contradictory interpretations depending on the number of items. Similarly, the writer should understand his/her audience and adjust their use of language and content depending on their distinguished characteristics. Most importantly, there should be a thesis statement that gives the meaning of the image unlike in other circumstances where it highlights the components in an essay.
Introduction Methods For Your Visual Analysis Essay
Introduce us to the artist explaining his relevancy and that of this particular work. Let the readers know what people thought of him or her and their artwork in their time period. Keep in mind not to over list facts and keep it interesting by using controversial interpretations and opinions regarding your work.
One of the best ways to start is to articulate a thesis statement about the object being analyzed. When defining your thesis we recommend you review the meaning of the image at the time for the artist as well as the audience, the meaning this artwork bears to you personally and to us as a modern society, examine the changes in public opinion this artwork has undergone throughout history, the explanations of why this particular artwork caused such reactions and lastly how well you think the image managed to portrayed what the artist intended it to portray.
The reason for doing so is that it is quite helpful to have a clear reference point while researching the topic. It inherently allows one to create much narrower and specific guidelines to help separate the useful information from unnecessary or repetitive observations.
For some it is best to express their personal opinion about a particular work first before researching it thoroughly as it will change their interpretation of the subject matter.
According to what suits you best we always recommend assessing the work subjectively in order to note one's personal observations. Do not hesitate to explore observing the image from all angles as this will often reveal things that were hidden before. Art has always been used to point out its motifs strange ways hence it is vital to explore all possible angles in order to find various clues that the artist has left for us.
When it comes to paintings in particular do not forget to take note of the brushstrokes used within the respective work. They can belong to an extensive part of categories and often reflect something about the subject matter such as the class of a person in the painting due to the different brushstrokes used. That is why we continuously encourage revising all minute details to the bone as you can never know what you might discover.
Judging from the previous point we understand that you might be thinking "What am I going to do? How will I recognize so many elements in such a short time?". Do not worry there are many art enthusiast courses that will provide you with most if not all the necessary knowledge to create a thrilling visual analysis essay. The aspects of any art work that most average Joes miss are the components of the work that make it a piece of interest to the audience whether it be your professor, enthusiasts or even professionals. However, if you do not have the necessary time, funding or energy to go through such an ordeal we recommend using admission essay writing service for a premium custom essay at more than affordable prices. Write my paper services will definitely make your life easier and full of free time for yourself.
After having understood your personal view of the subject matter it is crucial to analyse it and describe it in an objective manner in order to help discover the purpose the artist had in mind for it. Whether or not the work managed to create that impact is in part given by our original reaction to it since as the observers are part of the audience the masterpiece was intended for.
We strongly recommend that your visual analysis essay follow a structured cataloguing of the elements found in the respective work of art. More often than not this is one of the most tedious processes in the entire assignment as one must proceed chronologically to list the respective elements either from the subject matter onward, top to bottom or left to right. It is important to make a note of why you have chosen to analyse it in this particular manner as it might affect the way it is perceived.
Always use facts to support your observations regarding motifs. These are often found in the historical placing of the art piece as that will give lots of information about the symbolism being used and what it meant to people at the time. Explaining how we view this now compared to back then is often a good way to show how the interpretation of said artwork has evolved throughout time.
Concluding Your Visual Analysis Essay
Do not be ashamed to be wrong. A visual analysis paper is meant to draw up a conclusion using the evidence you have gathered as well as your observations. If it happens that the information found and your observations indicate that your thesis is wrong summarize the reasons supported by your previous arguments as to why it ended up being so. Remember to avoid adding any new information about your respective topic as this will confuse the reader as to why this was not mention at all earlier and only now. Putting together all these pieces using this particular structure will always guarantee you the best possible grade.
Why Use Our Essay Writing Service?
Welcome to essay service EssayHub where helping you become an A grade student at any academic level is not just a possibility, but a reality proven by pur essay helper . In order to help introduce new customers to our premium tuition service, we provide various informational blogs on topics that interested you or have been heavily solicited by clients. This is just one of our many guides and blogs custom tailored to assist our customers in tackling their endeavors. We have helped thousands of students and professionals succeed in academia. We hope that you have found our visual analysis essay guide helpful and look forward to helping you with your next assignment. If you still need assistance, buy essay from our pros now?
Plagiarism Report
Unlimited Revisions
24/7 Support
How to Write a Visual Analysis Essay: Examples & Template
A visual analysis essay is an academic paper type that history and art students often deal with. It consists of a detailed description of an image or object. It can also include an interpretation or an argument that is supported by visual evidence.
Our specialists will write a custom essay on any topic for $13.00 $10.40/page

In this article, our custom writing experts will:
explain what a visual analysis is;
share useful tips on how to write a good visual analysis essay;
provide an essay sample.
🎨 Visual Analysis Definition
🏺 Artwork Analysis Tips
✅ Visual Analysis Writing Guide
📑 Example & Citation Tips
🎨 What Is a Visual Analysis?
The primary objective of visual analysis is to understand an artwork better by examining the visual elements. There are two types of visual analysis: formal and contextual.
A formal analysis focuses on artwork elements such as texture, color, size, and line. It aims to organize visual information and translate it into words. A formal analysis doesn't interpret the piece.
Unlike formal analysis, contextual analysis' primary goal is to connect artwork to its purpose or meaning within a culture. A contextual analysis includes formal analysis. Additionally, it discusses an artwork's social purpose and significance.
Usually, students deal with formal visual analysis. Before starting to work on your essay, make sure to ask your professor whether to include contextual analysis or not.
The Purpose of Analyzing Images
Why is visual analysis important? What does it help to learn? There are several things that visual analysis helps with:
It allows students to enhance their appreciation of art.
It enables students to develop the ability to synthesize information.
It encourages students to seek out answers instead of simply receiving them.
It prompts higher-order critical thinking and helps to create a well-reasoned analysis.
By conducting visual analysis, students learn how to support and explain their ideas by studying visual information.
What Is Formal Analysis: Art History
When we look at an artwork, we want to know why it was created, who made it, and what its function was. That's why art historians and researchers pay special attention to the role of artworks within historical contexts.
Visual analysis is a helpful tool in exploring art. It focuses on the following aspects:
Interpretation of subject matter ( iconography). An iconographic analysis is an explanation of the work's meaning. Art historians try to understand what is shown and why it is depicted in a certain way.
The analysis of function. Many works of art were designed to serve a purpose that goes beyond aesthetics. Understanding that purpose by studying their historical use helps learn more about artworks. It also establishes a connection between function and appearance.
Formal Analysis: Art Glossary
Now, let's look at some visual elements and principles and learn how to define them.
Visual Elements :
Visual Principles :
🏺 How to Analyze Artworks: Different Types
Writing a formal analysis is a skill that requires practice. Being careful and attentive during the pre-writing stage is essential if you want to create a good and well-structured visual analysis. 
Receive a plagiarism-free paper tailored to your instructions.
Visual analysis essay mainly consists of two components:
Description of the selected image or object,
Interpretation built on the visual evidence.
During the pre-writing stage:
Collect general information about an artwork. Describe it briefly. Pay special attention to visual elements and principles:
Develop an interpretation. Think critically. What does the information in your notes imply? How can it be interpreted?
Support your ideas. To do it, refer to the visual elements directly. Avoid generalizing art and double-check your prompts. 
How to Analyze a Painting Using the Elements of Art
To write an excellent formal visual analysis, you need to consider as many visual principles and elements as you can apply. In the formal analysis part:
Target your description;
Address only those elements relevant to your essay;
Pay attention to visual elements and principles;
Introduce the subject of the painting and describe it;
Explain why you have decided to discuss specific elements;
Discuss the relationship between visual elements of the artwork;
Use the vocabulary terms.
If you are asked to do a contextual analysis , you may want to:
Focus on the historical importance of an artwork;
Explore the style or movement associated with an artwork;
Learn about the historical context and the public's reaction to the artwork;
Learn about the author and how they've created the piece of art.
Painting Analysis Essay Example & Tips
Here is a template you can use for your essay.
Just $13.00 $10.40/page , and you can get an custom-written academic paper according to your instructions
Now, let's take a look at an essay example.
How to Analyze a Photograph
Analyzing photos has a lot in common with paintings. There are three methods on which photo visual analysis relies: description, reflection, and formal analysis. Historical analysis can be included as well, though it is optional.
Description . It implies looking closely at the photo and considering all the details. The description needs to be objective and consists of basic statements that don't express an opinion.
Reflection. For the next step, focus on the emotions that the photograph evokes. Here, every viewer will have a different opinion and feelings about the artwork. Knowing some historical context may be helpful to construct a thoughtful response.
Formal analysis . Think of the visual elements and principles. How are they represented in the photograph?
Historical analysis. For a contextual analysis, you need to pay attention to the external elements of the photograph. Make sure that you understand the environmental context in which the photo was taken. Under what historical circumstances was the picture made?
Photo Analysis Essay Tips
Now that we've talked about analyzing a photograph let's look at some helpful tips that will help you write an essay.
How to Analyze a Sculpture
Visual analysis of a sculpture is slightly different from the one of a painting or a photograph. However, it still uses similar concepts, relies on visual elements and principles. When you write about sculpture, consider:
Visual Analysis Essay on a Sculpture: Writing Tips
A sculpture analysis consists of the following parts:
Description . Include specific details, such as what the sculpture may represent. For instance, the human figure may be an athlete, an ancient God, a poet, etc. Consider their pose, body build, and attire.
Formal analysis . Here, visual elements and principles become the focus. Discuss the color, shape, technique, and medium.
Contextual analysis . If you decide to include a contextual analysis, you can talk about the sculpture's function and how it conveys   ideas and sentiments of that period. Mention its historical and cultural importance.
When it comes to sculpture analysis, you may also want to collect technical data such as:
The size of the sculpture
Medium (the material)
The current condition (is it damaged, preserved as a fragment, or as a whole piece)
Display (Was a sculpture a part of an architectural setting, or was it an independent piece of work?)
For instance, if you were to do a visual analysis of Laocoön and His Sons , you could first look up such details:
Location: Discovered in a Roman vineyard in 1506
Current location: Vatican
Date: Hellenistic Period (323 BCE – 31 CE)
Size: Height 208 cm; Width 163 cm; Depth 112 cm
Material: Marble
Current condition: Missing several parts.
Visual Analysis Essay: Advertisement Analysis
Visuals are used in advertisements to attract attention or convince the public that they need what is being advertised. The purpose of a visual argument is to create interest. Advertisements use images to convey information and communicate with the audience.
When writing a visual analysis of an advertisement, pay attention to the following:
text elements,
illustrations,
composition.
All of this influences how the viewer perceives the information and reacts to it.
When you write about an advertisement, you conduct a rhetorical analysis of its visual elements. Visual rhetoric is mainly directed at analyzing images and extracting information from them. It helps to understand the use of typography, imagery, and the arrangement of elements on the page.
Think of the famous visual rhetoric examples such as the We can do it! poster or a Chanel №5 commercial. Both examples demonstrate how persuasive imagery has been used throughout history.
How to Write a Visual Analysis Paper on an Advertisement
The presentation of visual elements in advertising is essential. It helps to convince the audience. When you analyze visual arguments, always keep the rhetorical situation in mind. Here are some crucial elements to focus on:
✅ How to Write a Visual Analysis Paper: Step by Step
Now, we'll focus on the paper itself and how to structure it. But first, check out the list of topics and choose what suits you best.
Visual Analysis Essay Topics
There are a lot of artworks and advertisements that can be analyzed and viewed from different perspectives. Here are some essay topics on visual analysis that you may find helpful:
Analyze Gustav Klimt's The Kiss (1907-1908.)
The theme of humanity and The Son of Man (1964) by René Magritte.
The use of visual elements in Almond Blossom by Vincent van Gogh (1888-1890.)
Identity and Seated Harlequin (1901) by Picasso .
Explore the themes of Paul Klee's The Tree of Houses , 1918.
Photography:
The idea behind Lindsay Key (1985) by Robert Mapplethorpe.
Explore the mythical appeal of Robert Capa's photograph The Falling Soldier (Spain,1936) from Death in Making photobook.
Describe Two Boys with Fish (2018) from Faith series by Mario Macilau.
Kevin Carter's Starving Child and Vulture (1993) as the representation of photojournalism.
The story behind Philippe Halsman's Dali Atomicus , 1948.
Modern art and Couple on Seat by Lynn Chadwick (1984.)
Analyze the biblical context of Pieta (1498-1499) by Michelangelo.
The use of shapes in Louise Bourgeois' Spider (1996.)
Analysis of the symbolism behind The Thinker (1880) by Rodin.
The historical meaning of Fountain (1917) by Duchamp.
Advertisement:
How Volkswagen: Think Small (1960) ad changed advertising.
Analyze the use of figures in California Milk Processor Board: Got Milk? (1993) ad campaign.
Analyze the use of colors in Coca-Cola — The Pause that Refreshes (1931.)
Explore the historical context of We Can Do It! (1942) campaign.
The importance of a slogan in 1947: A Diamond Is Forever by De Beers.
Visual Analysis Essay Outline
You can use this art analysis template to structure your essay:

How to Start an Art Essay
Every analysis starts with an introduction. In the first paragraph, make sure that:
the reader knows that this essay is a visual analysis;
you have provided all the necessary background information about an artwork.
It's also important to know how to introduce an artwork. If you're dealing with a panting or a photograph, it's better to integrate them into the first page of your analysis. This way, the reader can see the piece and use it as a reference while reading your paper.
Art Thesis Statement Examples & Tips
Formulating a thesis is an essential step in every essay. Depending on the purpose of your paper, you can either focus your visual analysis thesis statement on formal elements or connect it with the contextual meaning. 
To create a strong thesis, you should relate it to an artwork's meaning, significance, or effect. Your interpretation should put out an argument that someone could potentially disagree with. 
For instance, you can consider how formal elements or principles impact the meaning of an artwork. Here are some options you can consider:
If your focus is the contextual analysis, you can find the connection between the artwork and the artist's personal life or a historical event.
How to Write Visual Analysis Body Paragraphs
Body paragraphs of formal analysis consist of two parts—the description and the analysis itself. Let's take Klimt's The Kiss as an example:
The contextual analysis includes interpretation and evaluation.
Visual Analysis Essay Conclusion
When you work on the conclusion, try to conclude your paper without restating the thesis. At the end of your essay, you can present an interesting fact. You can also try to:
Compare an artwork to similar ones;
Contrast your own ideas on the piece with the reaction people had when it was first revealed.
Talk about an artwork's significance to the culture and art in general.
📑 Visual Analysis Essay Example & Citation Tips
In this section of the article, we will share some tips on how to reference an artwork in a paper. We will also provide an essay example.
How to Reference a Painting in an Essay
When you work on visual analysis, it is important to know how to write the title of an artwork properly. Citing a painting, a photograph, or any other visual source, will require a little more information than citing a book or an article. Here is what you will need:
Size dimensions
Current location
Name of the piece
Artist's name
Date when artwork was created
If you want to cite a painting or an artwork you saw online, you will also need:
The name of the website
Website URL
Page's publication date
Date of your access
How to Properly Credit an Artwork in APA
How to properly credit an artwork in mla, how to properly credit an artwork in chicago format.
Finally, here's a sample visual analysis of Rodin's sculpture The Thinker in APA format. Feel free to download it below.
Many people believe that works of art are bound to be immortal. Indeed, some remarkable masterpieces have outlived their artists by many years, gaining more and more popularity with time. Among them is The Thinker, a brilliant sculpture made by Auguste Rodin, depicting a young, athletic man, immersed deep into his thoughts.
You can also look at the following essay samples to get even more ideas.
The Protestors Cartoon by Clay Bennett: Visual Analysis
Visual Analysis – Editorial Cartoon
Visual Analysis: "Dust Storm" Photo by Steve McCurry
Visual, Aural, Read & Write, Kinesthetic Analysis
Schlitz Brewing Company Advertisement: Visual Arguments Analysis
Thanks for reading through our article! We hope you found it helpful. Don't hesitate to share it with your friends.
Further reading:
How to Write a Lab Report: Format, Tips, & Example
Literature Review Outline: Examples, Approaches, & Templates
How to Write a Research Paper Step by Step [2023 Upd.]
How to Write a Term Paper: The Ultimate Guide and Tips
❓ Visual Analysis FAQs
To write a visual argument essay, you need to use rhetorical analysis. Visual rhetoric is directed at analyzing images and extracting the information they contain. It helps to analyze the visuals and the arrangement of elements on the page.
A well-though contextual analysis will include:
1. formal analysis, 2. some information about the artist, 3. details on when and where the piece was created, 4. the social purpose of the work, 5. its cultural meaning.
It is better to include pictures  in the introduction  part of your paper. Make sure to cite them correctly according to the format you're using. Don't forget to add the website name, the URL, and the access date.
To analyze means not only to describe but also to evaluate and synthesize visual information. To do that, you need to learn about visual elements and principles and see how and why they are used within artworks.
🔍 References
Art History: University of North Carolina at Chapel Hill
Visual Analysis: Duke University
Writing a Formal Analysis in Art History: Hamilton College
Contextual Analysis: Pine-Richland School District
How to Analyze an Artwork: Student Art Guide
Introduction to Art Historical Analysis: Khan Academy
Guidelines for Analysis of Art: University of Arkansas at Little Rock
Elements of Art: Getty.edu
Formal or Critical Analysis: LibreTexts
Analyzing a Photograph: University of Oregon
Picture Composition Analysis and Photo Essay: University of Northern Iowa
Visual Analysis Guidelines: Skidmore College
How to Analyze Sculpture: NLA Design and Visual Arts: WordPress
Visual Rhetoric: Purdue University
Visual Analysis 101: Cornell University
Formal Visual Analysis: The Elements & Principles of Composition
Share to Facebook
Share to Twitter
Share to LinkedIn
Share to email
Recommended for You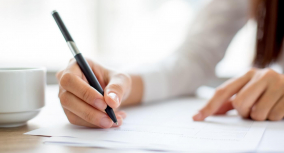 How to Write a Character Analysis Essay: Examples & Outline
A character analysis is an examination of the personalities and actions of protagonists and antagonists that make up a story. It discusses their role in the story, evaluates their traits, and looks at their conflicts and experiences. You might need to write this assignment in school or college. Like any...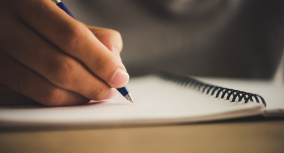 Critical Writing: Examples & Brilliant Tips [2023]
Any critique is nothing more than critical analysis, and the word "analysis" does not have a negative meaning. Critical writing relies on objective evaluations of or a response to an author's creation. As such, they can be either positive or negative, as the work deserves. To write a critique, you...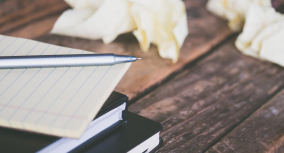 How to Write a Rhetorical Analysis Essay: Outline, Steps, & Examples
If you are assigned to write a rhetorical analysis essay, you have one significant advantage. You can choose a text from an almost infinite number of resources. The most important thing is that you analyze the statement addressed to an audience. The task of a rhetorical analysis essay is to...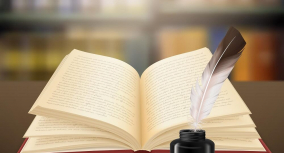 How to Analyze a Poem in an Essay
Any literary analysis is a challenging task since literature includes many elements that can be interpreted differently. However, a stylistic analysis of all the figurative language the poets use may seem even harder. You may never realize what the author actually meant and how to comment on it! While analyzing...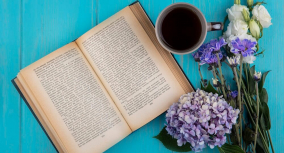 How to Write a Book Review: Format, Outline, & Example
As a student, you may be asked to write a book review. Unlike an argumentative essay, a book review is an opportunity to convey the central theme of a story while offering a new perspective on the author's ideas. Knowing how to create a well-organized and coherent review, however, is...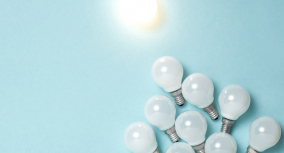 Argumentative vs. Persuasive Essays: What's the Difference?
The difference between an argumentative and persuasive essay isn't always clear. If you're struggling with either style for your next assignment, don't worry. The following will clarify everything you need to know so you can write with confidence. First, we define the primary objectives of argumentative vs. persuasive writing. We...