Link to facebook
Link to linkedin
Link to twitter
Link to youtube
Writing Tips
The Appendix (How to Use One in an Essay)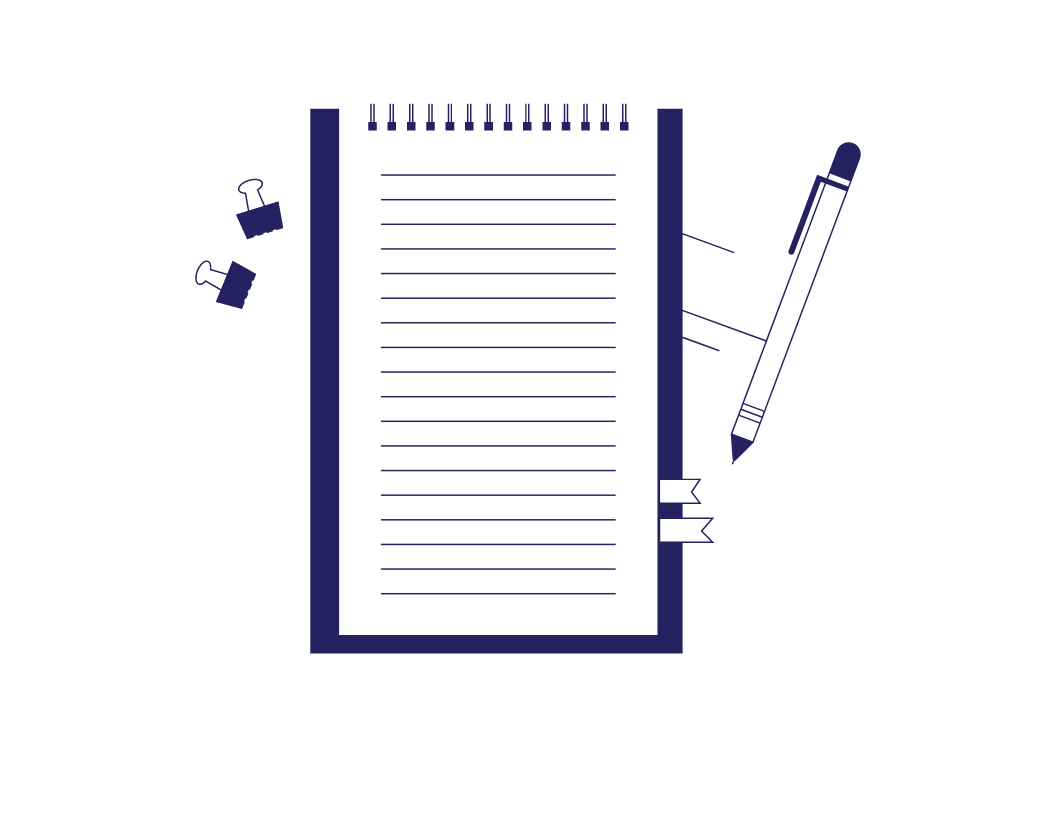 2-minute read
The appendices in an essay are not typically essential, but they can play an important supporting role. Not everyone knows how to use an appendix in academic writing , though, so we've prepared this handy guide.
What Is an Appendix?
An appendix (plural: appendices ) is a section at the end of a book or essay containing details that aren't essential to your work, but which could provide useful context or background material.
In the main body of your essay, you should indicate when you're referring to an appendix by citing it in parentheses. For example:
The interviews show that most people like ice cream (see Appendix C).
What Should Go in the Appendices?
Appendices can include many things depending on your topic. Common examples of information added to an appendix include:
Find this useful?
Subscribe to our newsletter and get writing tips from our editors straight to your inbox.
Raw data from tests
Technical figures, graphs or tables
Maps, charts or images
Letters or emails used in research
Sample questionnaires or surveys
Full interview transcripts
What these have in common is that you might need to refer to them in an essay without going into too much detail. For example, you might summarise the results of a test in the 'Results' section of a dissertation, then include the full data in appendices to ensure clarity.
How to Format Appendices
Exactly how to format appendices can vary between universities, so you should always check your style guide. Generally, though, appendices should:
Appear at the end of your document, often after the reference list
Be divided into sections depending on topic (e.g. separate sections for questionnaire results and interview transcripts)
Have each appendix section start on a new page
Be labelled with a letter or number, along with a title clarifying content (Appendix A: Instrument Diagrams, Appendix B: Test Results, etc.)
Appear in the table of contents at the beginning of your document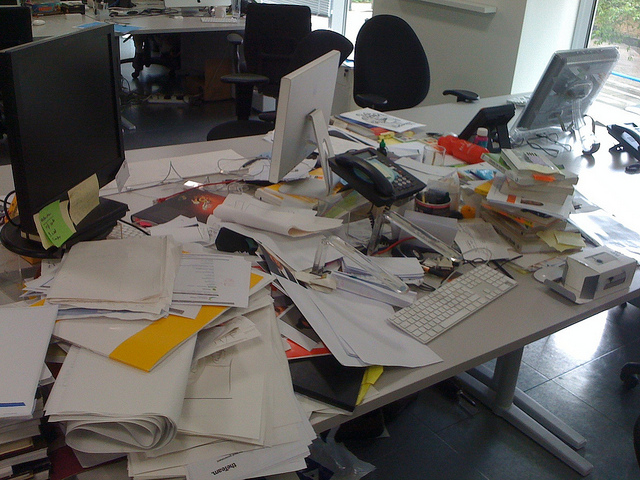 Are Appendices Included in the Word Count?
Appendices are not usually included in the word count for an essay. Consequently, you can focus on key information in your work and place extra data in an appendix without worrying about the word count.
However, you should always check your style guide on this. And remember that if you rely on something in your main essay, it needs to be included there: you can't just shuffle it into the appendices to reduce the word count !
Share this article:
Post A New Comment
Instant Quote
Need more help perfecting your writing proofed has the perfect editor.
You can also upload a document to get an instant quote
Drag & drop your file
or browse your computer
Browse from your device
Drop your file here!
Your file is being uploaded!
9-minute read
Punctuation Tips: Parenthesis
Whether you're writing an essay, email, or cover letter, you'll likely use parentheses. Maybe you...
Word Choice: May Versus Might
May and might are two modal verbs (a type of auxiliary verb) that often get...
4-minute read
How to Format Fiction Manuscripts
Like non-fiction and screenplays, fiction has unique formatting standards designed to ease the publishing process....
3-minute read
5 Free French-to-English Translation Services
Below is a list of five free translation apps for French speakers seeking French-to-English translation...
5-minute read
An Introduction to Orthography
If you're looking up the definition of orthography, you're probably either a language buff like...
How to Format an Argumentative Essay
When writing an argumentative essay, you would typically research a topic and adopt a certain...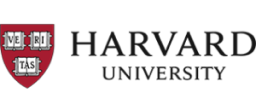 Make sure your writing is the best it can be with our expert English proofreading and editing.
EXPLORE Coupons Tech Help Pro Random Article About Us Quizzes Contribute Train Your Brain Game Improve Your English Popular Categories Arts and Entertainment Artwork Books Movies Computers and Electronics Computers Phone Skills Technology Hacks Health Men's Health Mental Health Women's Health Relationships Dating Love Relationship Issues Hobbies and Crafts Crafts Drawing Games Education & Communication Communication Skills Personal Development Studying Personal Care and Style Fashion Hair Care Personal Hygiene Youth Personal Care School Stuff Dating All Categories Arts and Entertainment Finance and Business Home and Garden Relationship Quizzes Cars & Other Vehicles Food and Entertaining Personal Care and Style Sports and Fitness Computers and Electronics Health Pets and Animals Travel Education & Communication Hobbies and Crafts Philosophy and Religion Work World Family Life Holidays and Traditions Relationships Youth
HELP US Support wikiHow Community Dashboard Write an Article Request a New Article More Ideas...
EDIT Edit this Article
PRO Courses New Tech Help Pro New Expert Videos About wikiHow Pro Coupons Quizzes Upgrade Sign In
Browse Articles
Quizzes New
Train Your Brain New
Improve Your English New
Support wikiHow
About wikiHow
Easy Ways to Help
Approve Questions
Fix Spelling
More Things to Try...
H&M Coupons
Hotwire Promo Codes
StubHub Discount Codes
Ashley Furniture Coupons
Blue Nile Promo Codes
NordVPN Coupons
Samsung Promo Codes
Chewy Promo Codes
Ulta Coupons
Vistaprint Promo Codes
Shutterfly Promo Codes
DoorDash Promo Codes
Office Depot Coupons
adidas Promo Codes
Home Depot Coupons
DSW Coupons
Bed Bath and Beyond Coupons
Lowe's Coupons
Surfshark Coupons
Nordstrom Coupons
Walmart Promo Codes
Dick's Sporting Goods Coupons
Fanatics Coupons
Edible Arrangements Coupons
eBay Coupons
Log in / Sign up
Education and Communications
Journal Writing
Reading Journals
How to Use an Appendix
Last Updated: September 28, 2022 References
This article was co-authored by wikiHow staff writer, Danielle Blinka, MA, MPA . Danielle Blinka is a Writer, Editor, Podcaster, Improv Performer, and Artist currently living in Houston, TX. She also has experience teaching English and writing to others. Danielle holds a Bachelor of Arts in English, Bachelor of Arts in Political Science, Master of Arts in English with a concentration in writing, and Master of Public Administration from Lamar University. This article has been viewed 44,265 times. Learn more...
You've probably seen an appendix (or appendices) at the end of an academic paper. However, you might be unsure of how to include them in your own work. When you're writing an academic paper, you can use an appendix to add important information that doesn't fit into your paper. You might include your research materials, raw data, or detailed information that's good to know but not necessary for readers to understand.
Deciding When to Use an Appendix
Surveys or questionnaires you used in your research
Copies of letters or emails
Transcripts from interviews
Important words that need to be defined
Further description of the testing methods or process for choosing a particular testing method
A detailed description of the materials or testing equipment you used
Interesting details that might interest the reader but aren't necessary to understand your conclusions
Additional background about your topic
For instance, you might include your raw data in 1 appendix and your mathematical proofs in a separate appendix.
For example, let's say you conducted an environmental study. You might include a map of the area you studied.
Similarly, you might include a photo of your lab setup for a chemistry experiment.
Formatting Appendices
For instance, let's say you want to create appendices for a questionnaire, emails you exchanged with an expert on your topic, and raw data from an experiment you did. You'd need 3 separate appendices.
For instance, Appendix A might be on pg. 23, Appendix B may be on pg. 25, and Appendix C could be on pg. 26.
If you have 3 or fewer short appendices, you may decide to include them on the same page. However, it's easier for readers to scan them if they're on separate pages.
You don't need to describe what's included in the appendix in the title.
Variation: You can use numbers if you prefer. You might choose to label multiple appendices "Appendix 1," "Appendix 2," Appendix 3," and so on. [8] X Research source
For instance, you might have an "Appendix A," Appendix B," and Appendix C" at the end of your paper. Similarly, you could write, "Appendix 1," Appendix 2," and "Appendix 3."
For instance, you might start over with "Appendix Table 1" or "Appendix Figure A."
If a particular table or graph is necessary for your reader to understand your conclusions, include in your paper rather than an appendix.
Inserting Appendices into Your Paper
For instance, when discussing survey results, you might include this text: "See Appendix A for a copy of the survey."
For example, let's say you have an appendix for a survey, an appendix for your raw data, and an appendix for an interview transcript. If you reference the interview first, followed by the survey and data, you'd put the appendices in that order.
Check the instructions from your instructor or the journal where you're submitting to see if they have specific rules about where the appendices should be placed.
For instance, if your paper ended on page 22, your first appendix would be page 23.
You don't need a table of contents to have appendices.
Expert Q&A
You can typically use an appendix for information or materials that mess up your paper structure. For instance, putting a copy of a survey in your paper would likely throw off the format of the paper. [16] X Research source
If information is essential for your reader to know, include it in the body of your paper instead of an appendix. [17] X Research source
Don't include your appendices in your word count.
↑ https://www.une.edu.au/__data/assets/pdf_file/0008/392156/WE_Appendices.pdf
↑ https://libguides.usc.edu/writingguide/appendices
↑ https://library.sacredheart.edu/c.php?g=29803&p=185936
↑ https://owl.purdue.edu/owl/subject_specific_writing/writing_in_the_social_sciences/writing_in_psychology_experimental_report_writing/tables_appendices_footnotes_and_endnotes.html
↑ https://owl.purdue.edu/owl/research_and_citation/apa_style/apa_formatting_and_style_guide/footnotes_appendices.html
↑ https://www.unlv.edu/sites/default/files/page_files/3/13_AppendixFormat.pdf
About This Article
Did this article help you?
Featured Articles
Trending Articles
Watch Articles
Terms of Use
Privacy Policy
Do Not Sell or Share My Info
Not Selling Info
wikiHow Tech Help Pro:
Level up your tech skills and stay ahead of the curve
Have a language expert improve your writing
Run a free plagiarism check in 10 minutes, generate accurate citations for free.
Knowledge Base
Research paper
Research Paper Appendix | Example & Templates
Research Paper Appendix | Example & Templates
Published on August 4, 2022 by Tegan George and Kirsten Dingemanse. Revised on November 29, 2022.
An appendix is a supplementary document that facilitates your reader's understanding of your research but is not essential to your core argument. Appendices are a useful tool for providing additional information or clarification in a research paper , dissertation , or thesis without making your final product too long.
Appendices help you provide more background information and nuance about your thesis or dissertation topic without disrupting your text with too many tables and figures or other distracting elements.
We've prepared some examples and templates for you, for inclusions such as research protocols, survey questions, and interview transcripts. All are worthy additions to an appendix. You can download these in the format of your choice below.
Download Word doc Download Google doc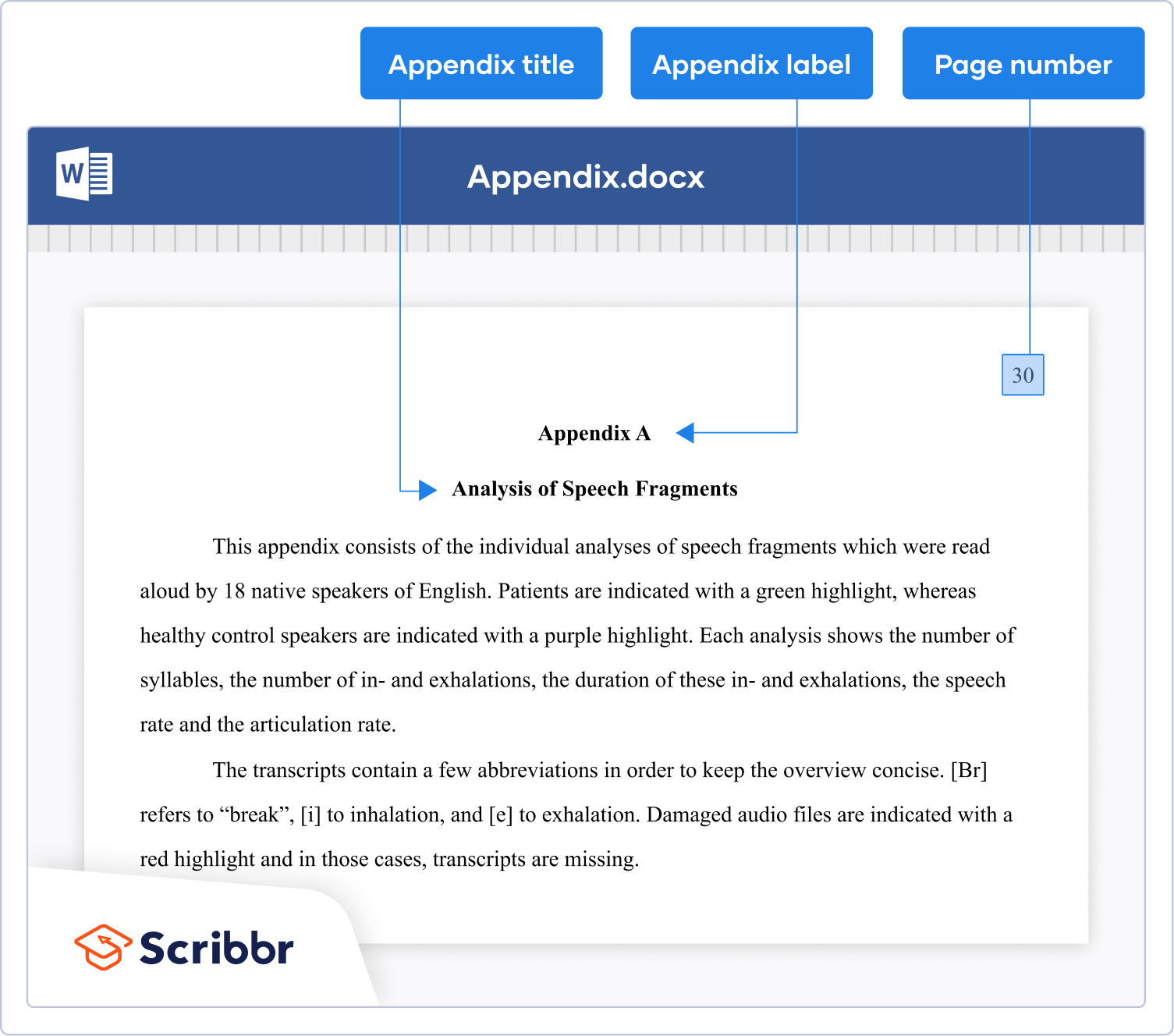 Table of contents
What is an appendix in a research paper, what to include in an appendix, how to format an appendix, how to refer to an appendix, where to put your appendices, other components to consider, appendix checklist, frequently asked questions about appendices.
In the main body of your research paper, it's important to provide clear and concise information that supports your argument and conclusions . However, after doing all that research, you'll often find that you have a lot of other interesting information that you want to share with your reader.
While including it all in the body would make your paper too long and unwieldy, this is exactly what an appendix is for.
As a rule of thumb, any detailed information that is not immediately needed to make your point can go in an appendix. This helps to keep your main text focused but still allows you to include the information you want to include somewhere in your paper.
An appendix can be used for different types of information, such as:
Supplementary results : Research findings  are often presented in different ways, but they don't all need to go in your paper. The results most relevant to your research question should always appear in the main text, while less significant results (such as detailed descriptions of your sample or supplemental analyses that do not help answer your main question), can be put in an appendix.
Statistical analyses : If you conducted statistical tests using software like Stata or R, you may also want to include the outputs of your analysis in an appendix.
Further information on surveys or interviews : Written materials or transcripts related to things such as surveys and interviews can also be placed in an appendix.
What can proofreading do for your paper?
Scribbr editors not only correct grammar and spelling mistakes, but also strengthen your writing by making sure your paper is free of vague language, redundant words, and awkward phrasing.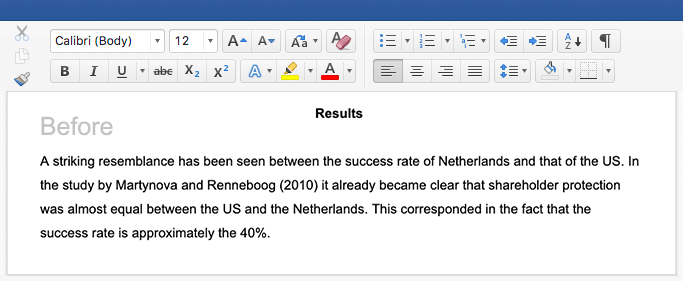 See editing example
You can opt to have one long appendix, but separating components (like interview transcripts, supplementary results, or surveys ) into different appendices makes the information simpler to navigate.
Here are a few tips to keep in mind:
Always start each appendix on a new page.
Assign it both a number (or letter) and a clear title, such as "Appendix A. Interview transcripts." This makes it easier for your reader to find the appendix, as well as for you to refer back to it in your main text.
Number and title the individual elements within each appendix (e.g., "Transcripts") to make it clear what you are referring to. Restart the numbering in each appendix at 1.
It is important that you refer to each of your appendices at least once in the main body of your paper. This can be done by mentioning the appendix and its number or letter, either in parentheses or within the main part of a sentence. It's also possible to refer to a particular component of an appendix.
Appendix B presents the correspondence exchanged with the fitness boutique. Example 2. Referring to an appendix component These results (see Appendix 2, Table 1) show that …
It is common to capitalize "Appendix" when referring to a specific appendix, but it is not mandatory. The key is just to make sure that you are consistent throughout your entire paper, similarly to consistency in  capitalizing headings and titles in academic writing .
However, note that lowercase should always be used if you are referring to appendices in general. For instance, "The appendices to this paper include additional information about both the survey and the interviews ."
The simplest option is to add your appendices after the main body of your text, after you finish citing your sources in the citation style of your choice. If this is what you choose to do, simply continue with the next page number. Another option is to put the appendices in a separate document that is delivered with your dissertation.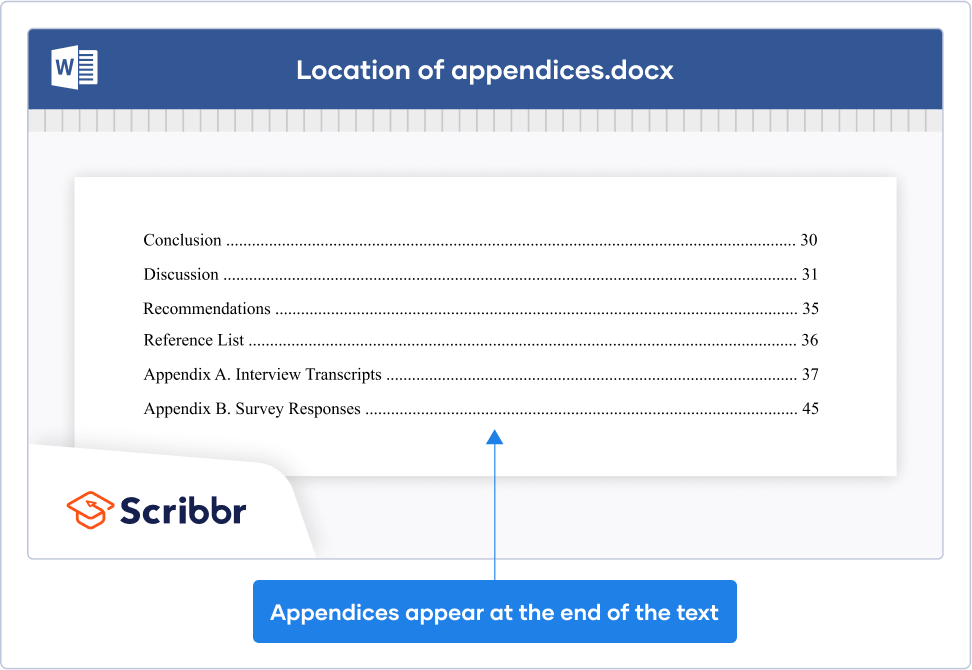 Remember that any appendices should be listed in your paper's table of contents .
There are a few other supplementary components related to appendices that you may want to consider. These include:
List of abbreviations : If you use a lot of abbreviations or field-specific symbols in your dissertation, it can be helpful to create a list of abbreviations .
Glossary : If you utilize many specialized or technical terms, it can also be helpful to create a glossary .
Tables, figures and other graphics : You may find you have too many tables, figures, and other graphics (such as charts and illustrations) to include in the main body of your dissertation. If this is the case, consider adding a figure and table list .
Checklist: Appendix
All appendices contain information that is relevant, but not essential, to the main text.
Each appendix starts on a new page.
I have given each appendix a number and clear title.
I have assigned any specific sub-components (e.g., tables and figures) their own numbers and titles.
My appendices are easy to follow and clearly formatted.
I have referred to each appendix at least once in the main text.
Your appendices look great! Use the other checklists to further improve your thesis.
Yes, if relevant you can and should include APA in-text citations in your appendices . Use author-date citations as you do in the main text.
Any sources cited in your appendices should appear in your reference list . Do not create a separate reference list for your appendices.
An appendix contains information that supplements the reader's understanding of your research but is not essential to it. For example:
Interview transcripts
Questionnaires
Detailed descriptions of equipment
Something is only worth including as an appendix if you refer to information from it at some point in the text (e.g. quoting from an interview transcript). If you don't, it should probably be removed.
When you include more than one appendix in an APA Style paper , they should be labeled "Appendix A," "Appendix B," and so on.
When you only include a single appendix, it is simply called "Appendix" and referred to as such in the main text.
Appendices in an APA Style paper appear right at the end, after the reference list and after your tables and figures if you've also included these at the end.
You may have seen both "appendices" or "appendixes" as pluralizations of " appendix ." Either spelling can be used, but "appendices" is more common (including in APA Style ). Consistency is key here: make sure you use the same spelling throughout your paper.
Cite this Scribbr article
If you want to cite this source, you can copy and paste the citation or click the "Cite this Scribbr article" button to automatically add the citation to our free Citation Generator.
George, T. & Dingemanse, K. (2022, November 29). Research Paper Appendix | Example & Templates. Scribbr. Retrieved February 27, 2023, from https://www.scribbr.com/dissertation/appendix/
Is this article helpful?
Tegan George
Other students also liked, dissertation table of contents in word | instructions & examples, what is a glossary | definition, templates, & examples, figure and table lists | word instructions, template & examples, what is your plagiarism score.
The Full Guide on Writing an Appendix: Structure, Format & Examples
An appendix allows readers to get a better understanding of information included in an academic paper. When writing an appendix, there are specific writing styles one is required to follow. This varies from professor to professor. Check out this read form cheap essay writing service EssayPro to learn more about how to make an appendix following the APA, Chicago, and MLA formats.
What Is an Appendix?
Most students proper: "What is an appendix?". The answer is that it is a summary of what is references are included in an academic paper. They are very common in all academic journals. You can find an appendix in a book of any kind in academia. And usually, professors ask their students for an appendix.
They contain all of the information which is used in a paper. The summary explains everything clearly to improve the reader's ability to understand the information provided to them. This includes references and statistics from multiple authors and sources (the number depending on the type of academic paper).
What Is the Purpose of an Appendix?
Some students have the question of: "What is the purpose of an appendix?". The short story is that it goes without saying that some information is difficult to explain completely. Thus, an appendix is necessary for explaining complex information. They are designed to give a writer's audience additional information regarding the subject written about in the essay.
How to Structure an Appendix
Every format is based on the following structure. Though, they do vary. Learning the general structure is the first step to learning about this topic. The APA appendix and MLA form are different but follow this same structure.
Order an Essay Now & Get These Features For Free :
Every Appendix Should Contain:
Appendix Number or Letter
References for your body paragraphs.
For reference to your appendix, but (#) after the sentence.
Page Numbers for Multiple Appencies
Label + Title (Center of Page, Normal Capitalized Fonts). The title is strictly followed by the label.
The crossover of Appendix and Body Text.
Paragraph 1 is not intended.
The following body text is paragraphs 2 and 3.
Each paragraph is formatted as double-spaced.
In the occurrence that your appendix has data, include the reference number in the body text.
If the references used are from third-party sources, cite them as normal in the appendix and body text. It's a bad idea to create a separate reference list.
Need college essay help ? You can always ask us to do a custom term paper from our professional writers.
General Appendix Format
Before reading further, it is essential to learn exactly how to format an appendix. The basic format isn't very difficult to understand. Learning this off-by-heart makes learning the appendix APA and MLA formats a piece of cake. Keep in mind, the basic format comes in handy when writing your appendix in a book/dissertation.
Heading "Appendix #" . Contains a number or letter, that could be 1 or A.
Reference List.
Index Table. Followed a list of appendencies.
Page Number.
Get help from our nursing essay writing service .
How to Write an Appendix in Different Styles
There are two different styles for writing an appendix. A professor may ask for one or the other. Depending on the professor's request, it's a good idea to learn them both. Our professional writers have compiled the guidelines and rules for both formats. Included is the Appendix APA format, as well as the appendix MLA format. They are both similar but possess some unique features and rules which must be followed at all times.
Do You Need More Help With Your appendix?
Appendix apa.
Many professors require students to write an appendix in a paper of this format. To get the structure and information correct, it's a good idea to follow guidelines and rules for writing in this format.
The guidelines for appendix APA:
Appendices should start with the heading "Appendix" followed by ABC.
It should also be written on top of the appendix title.
Every appendix is to follow the order of the stated information on the paper.
Include the appendix after the reference list.
Include page numbers for each appendix.
appendices are to have their own page, regardless of the size.
Include Footnotes.
The general rules for appendix APA are to be followed when writing. This is what professors look for when a paper is required when apprentices are to be written in this format. Learn the general rules to get you onto the right path to success. You may find it useful to memorize this information or keep a note of it.
Rules for APA:
All appendices should include their own point.
Include a title for each appendix.
For multiple appendices, use ABC for tilting them.
For reference within the body, include (see appendix a) after the text.
The title should be centered.
All appendices are to have their own page, regardless of the size.
Paragraph One should be written without indents.
The rest of the paragraphs should have intended formatting.
Include double spacing.
Appendix Chicago Style
Writing an appendix Chicago style is rather similar to APA. Though, there are some minor differences. Take a look at these guidelines for this form of an appendix.
Guidelines for an Appendix Chicago Style
More than one appendix is described as appendencies.
The font requires for appendix Chicago style is Times New Roman.
The text size should be 12 points.
The page numbers should be displayed on the top right of each page.
The page numbers should also be labeled at "Page 1,2,3".
Avoid including a page number on the front cover.
The bibliography should be the final page. It should not share a page with any other content.
It is possible to include footnotes on the bibliography.
Appendix MLA Format
The guidelines and rules are very similar to appendix APA, but there some differences. The main difference being that the MLA appendix comes before the reference list.
The guidelines for MLA Format:
The appendix is included prior to the list of references.
It may be useful to follow the example of an appendix for a better understanding of the MLA format more effectively. Doing so can increase the chances of getting a grasp of the MLA rules to fulfill the requirements of your professor on your academic paper.
Rules for MLA
The title is to be centered.
The list should be double-spaced.
The first line should include each reference in the left margin. Every subsequent line is to be formatted so it's invented. This can be referred to as "hanging indent" to make thing easier.
The reference list must be in alphabetical order. This can be done with the first letter of the title of the reference. Though, this is usually done if the writer is unknown. If the writer is known, you can also use the first letter of the surname.
If you include the name of the known writer, use this order. SURNAME, FIRST NAME, YEAR.
Italic fonts are required for the titles of complete writings, internet sites, books, recordings.
It is important not to use an italic font on reference titles which only refer to the part of a source. This includes poetry, short papers, tabloids, sections of a PDF, and scholarly entries.
In conclusion, it is always useful to follow appendix APA, Chicago, and MLA formats. Using an appendix example APA when learning about this topic for the first time. Learning how to make an appendix is simple once you know the precise formats and guidelines. Thus, learning the format off-by-heart can enable you to accurately write appendices of any form in papers. It's good to learn this topic for when it comes to writing an appendix in a book (dissertation), an essay of any form.
You may also find it useful to read about how to write an article review .
How to Get Immediate Writing Help
Are you still struggling? Do you need that extra help with appendix or any ' write my paper ' request? Our professional writers are able to produce an appendix within a few hours. Our appendix pages are written with the customer's needs in mind, and plagiarism-free. Why not give it a try?
Related Articles