Admission Essay
Statement of Purpose
Personal Statement
Recommendation Letter
Motivation Letter
Cover Letter
Supplemental Essay
Letter of Continued Interest
Scholarship Essay
Role Model Essay
Our Editors
College Admission Essay Examples
College Cover Letter Examples
College Personal Statement Examples
Graduate Personal Statement Examples
Graduate Statement of Purpose Examples
MBA Essay Examples
MBA Personal Statement Examples
MBA Resume Examples
MBA Recommendation Letter Examples
Medical School Personal Statement Examples
Medical School Recommendation Letter Examples
Pricing Plans
Public Health
Dissertation
Research Paper
Academic Editing
Motivation letter
Letter of Recommendation
12 Tips On How To End a College Essay
EssayEdge > Blog > 12 Tips On How To End a College Essay
Right after the moment you have the text of your essay in front of your eyes, you may think about how to end a college essay properly to make it an outstanding one. The process of writing might seem difficult. However, now it is the final step to get everything done. 
Table of Contents:
College essay conclusion: why is it important?
Think about the moment when you did something well. You understand that you passed the long way from the beginning till the end. Finally, you got a fantastic result. It is a very satisfying moment when you realize that. The same regards your college essay conclusion . 
Writing the conclusion is that part of the essay when you can breathe out and understand that you are on the home stretch. However, it doesn't mean that you can relax and chill. Take into consideration that commencement is way easier than completion. Therefore, get ready to spend time to write a memorable final part of the whole text. 
The conclusion is a crucial part of your essay as it summarizes the opinion about you. The reader finally understands who you are and what you want. Having a meaningful conclusion in your essay, you may force the reader to change his mind in the way you want. After reading your essay's ending, the admission tutor has to decide what are their further actions. Conclusion for college essay isn't something mutual for every applicant. It is the final of the story that you have represented in the main body of your essay. So, it's time to gather your thoughts and write an incredible essay ending. 
How to conclude a college essay and not fail it
If you are struggling with how to conclude a college essay and not screw it up, here are a few aspects for you that you must avoid. 
Don't summarize It is good to have this skill when writing a usual essay. In the case of a college essay, it won't work correctly, as you will only waste words to repeat the content mentioned above. 
Avoid cliches. And again, talking about the college essay , it is not a great idea to use such words as "to conclude" and "in conclusion."These phrases may just simplify writing. Therefore, the impression of it can be worst than you expect. 
Leave the doubts away. Sometimes people are used not to do their tasks in advance. If the same happened to you, just leave your nerves and doubts away. Make up your thoughts, put more effort into the working process, and move on. 
Don't write the begging. Everyone realizes the purpose of your essay. Therefore, it is terrible to write down something like begging for permission to receive the admission offer. It is better to end the story from the main body rather than write something unrelated to it. 
Don't refer to the content that is already mentioned. Reiteration isn't in need owing to the fact that it will grab the reader's time and won't bring any new or important information into the writing. 
Plagiarism. Sometimes you can see samples of successful essays, and there comes a thought, "I want the same one to be mine." In no way can you copy-paste that into your writing. You can think of remastering your essay that it looks alike. However, you mustn't use strangers' thoughts and pieces of writing as their rights are reserved. 
If you still wonder how to write a conclusion for college essay , be sure that you have edited your paper and don't have those common mistakes mentioned above. After reducing such points, your essay will undoubtedly look better. If you are still preparing for the writing process, try to avoid such faults in the text. 
Need help? Check out EssayEdge editing services:
How to close a college essay: tips for doing is successfully 
Here comes the question of how to close a college essay ? The last paragraph must be immersive and impressive. So, here are a few tips to help you to make it done well. 
Have a break. Don't try to write the whole text at a heat. Devote some time for yourself due to the fact that the writing process is kind of fatiguing. You may feel tired, so take your time, meet your friends, and have some fun. To some extent, try not to think about the essay for some time. Then, indeed, come back to the process.
End positively. Everyone wants to believe that every story has a lively final. The same fact regards your essay. It is better to end with something pleasant and useful rather than tell a terrifying tale. You can do it just in case when your main paragraph is about something terrible that happened to you. 
Analyze. It is a good idea to write down your analysis of what happened to you before. How the described thing impacted your life and what experience you can share right now. 
Ask for feedback. Once you have the whole family at home, read out loud your essay for them. Ask your family members for feedback. What impressed them the most and what they wouldn't like to have heard. It makes sense as, in this way, you can analyze what is unnecessary in your essay. The point that impressed them the most might seem to be a good concept for your closing paragraph.
Embed new knowledge. Even if you write the concluding part for the whole text, don't hesitate to implicate new knowledge into your essay. For instance, you have read an article about how to start a college essay , or the best ideas to restructure your essay, impact that into your text. Thus, you can change your mind about the conclusion. 
Check it! When everything is written down, and you understand that it is a masterpiece, peruse it many times. Refer to college essay editing if you feel that you need it. Ask your relatives and friends to tell you their opinion on your writing. It will take a few minutes, but it is an essential step before submitting your essay. Therefore, your student becoming depends on it. 
College essay conclusion examples
Using college essay conclusion examples is an excellent way to find a piece of inspiration. Here below, you can find an example of closing from an admitted student. Try to realize how it works and what the pattern is. 
The door opened. She came in and said plenty of words. I didn't listen to her speech. My new computer grabbed my interest. My chained glance was on it. She realized everything at once. I was seven at that time. My mother understood that nothing more matters to me than a computer. Since that time, I have been firmly believing that I want to become an engineer. I've passed a long way, and here I am now, ready to open new doors and make another important step into a successful career. 
In the piece of text above, the author connected the story about his first computer from the main body. The information has a positive final, and now the reader can understand the applicant's background. Moreover, it doesn't' have cliches or summaries. That's why it is an uncommon one. 
Concluding the results of the done work is such a satisfying process. The same is about your college essay. You have made a big way to have the final result, and here it is. 
Writing the essay is a crucial step to success. Paying attention and putting effort into it can make it an outstanding one. Refer to the tips, check everything, and finally achieve a result – admission offer.
For more information on how to end a college essay , read EssayEdge blog!
You've finished your introduction, crafted several main body paragraphs, and need to make the last step — write a conclusion. Do you lack motivation for the last effort? Check examples and use our guidelines to finish your last paragraph faster. If you can't find the motivation to tackle editing/proofreading, send us a message like "Please, review my college essay." We'll gladly help you.

Popular Posts
June 2, 2022 by EssayEdge How To Start a Scholarship Essay: Catch Reader's Attention Fast
May 16, 2022 by EssayEdge My Role Model Essay: A Few Ways to Elaborate on The Subject
May 3, 2022 by EssayEdge How To Start a Personal Statement? | Writing Tips and Samples
Recent Posts
March 1, 2023 by alexeykhoroshun Questions to Ask In a College Interview
January 30, 2023 by EssayEdge How to Write a Hook For a College Essay + [Examples]
September 6, 2022 by EssayEdge Best Universities for Highest Graduate Starting Salaries
©2023 Student Media LLC. All rights reserved.
EssayEdge: Essay Editing & Proofreading Service.
Our mission is to prepare you for academic and career success.
Log In
Sign Up
Forgot password
Unable to log in? Please clear your browser's cache and then refresh this page and try again
Reset password Please enter your email address to request a password reset.

Check your email We've just sent a password reset link to your email.
This information is used to create your account
Get Free Profile Evaluation
How to end a college essay.
Reviewed by:
Former Admissions Committee Member, Columbia University
Reviewed: 2/22/23
Are you having trouble writing a conclusion for your college essay? Here's some great ways to conclude an essay with expert tips and examples. 
Writing the perfect ending for your college essay is no easy feat; it can be just as challenging as starting your college essay . But don't fear - we've got you covered! This complete guide will discuss everything you need to know about how to end a college application essay. Follow along for tips, examples, and more.
Let's get started!
How to End Your College Essay
At the end of a college essay, it's essential to finish on a high note . Your conclusion should be clear, concise, and, most importantly - memorable. Since college admissions advisors read hundreds of essays, your conclusion will be the last bit they remember. 
No matter what approach you take to the concluding paragraph, you'll want to focus on the lesson learned. Think of the end of a great movie; what was it that gave you the warm and fuzzies before the credits rolled? The ending should be impactful, moving, and nod toward the future.
Your ending shouldn't summarize the essay, repeat points that have already been made or taper off into nothingness. You don't want it to just fade out–you want it to go out with a bang! Keeping it interesting at this stage can be challenging, but it can make or break a good college essay. 
College Essay Endings Examples
Let's go over some examples of how to end an essay . Follow along to learn different powerful strategies you can use to end your college essay.
1. The Lesson Learned
One of the best things you can do when wrapping up an essay is demonstrate how you can get back up after getting knocked down. Showing the admissions committee how you've learned and grown from a challenging life event is an excellent way to present yourself as a strong candidate. 
Think of this method as the ending of a good novel about a complex character: they're not perfect, but they try to be better, and that's what counts. In your college essay, you're the main character of your story. Don't be afraid to talk about a mistake you've made as long as you demonstrate (in your conclusion) that you learned something valuable.
Here's an example of a college essay ending from a Harvard student using the "Lesson Learned" technique:
"The best thing that I took away from this experience is that I can't always control what happens to me, especially as a minor, but I can control how I handle things. In full transparency: there were still bad days and bad grades, but by taking action and adding a couple of classes into my schedule that I felt passionate about, I started feeling connected to school again. From there, my overall experience with school – and life in general – improved 100%."
2. The Action-Packed Ending
Like you see in the movies, ending your college essay in the action can leave an impactful impression on the admissions committee. In the UMichigan example below, the student ends their essay on an ambiguous, energetic note by saying, "I never saw it coming," as the last line. 
You can also achieve this approach by ending your essay with dialogue or a description. For example, "Hi mom, I'm not coming home just yet," or "I picked up my brother's phone, and dialed the number." These are examples of endings that leave you "in the action"–dropping off the reader almost mid-story, leaving them intrigued. 
Here is an example of an "action-packed" college essay ending from a UMichigan student .
"No foreign exchange trip could outdo that. I am a member of many communities based on my geography, ethnicity, interests, and talents, but the most meaningful community is the one that I never thought I would be a part of…
On that first bus ride to the Nabe, I never saw it coming."
3. The Full Circle
As you may know, a "full circle" ending ties the story's ending to the very beginning. Not to be confused with a summary, this method is an excellent way to leave a lasting impression on your reader. 
When using this technique, tie the very first sentence with the very last. Avoid over-explaining yourself, and end with a very simple recall to the beginning of the story. Keep in mind if you use this method, your "full circle" should be straightforward and seamless. 
Here is an example of a "Full Circle" college essay ending from a Duke student :
"So next time it rains, step outside. Close your eyes. Hear the symphony of millions of water droplets. And enjoy the moment."
In response to the beginning: 
"The pitter patter of droplets, the sweet smell that permeates throughout the air, the dark grey clouds that fill the sky, shielding me from the otherwise intense gaze of the sun, create a landscape unparalleled by any natural beauty."
4. The College Address 
Directly addressing your college is a popular method, as it recalls the main reason you want to attend the school. If you choose to address your school, it is imperative to do your research . You should know precisely what you find attractive about the school, what they offer, and why it speaks to you. 
Here is a college essay ending example using the "College Address" technique from a UMichigan Student :
"I want to join the University of Michigan's legacy of innovators. I want to be part of the LSA community, studying economics and political science. I want to attend the Ford School and understand how policy in America and abroad has an effect on global poverty. I want to be involved with the Poverty Solutions Initiative, conducting groundbreaking research on the ways we can reform our financial system to better serve the lower and middle classes."
5. The Look To the Future
Admissions committees want to know how attending their school will help you on your journey. To use this method, highlight your future goals at the end of your essay . You can highlight what made you want to go to this school in the first place, and what you hope to achieve moving forward. If done correctly, this can be highly impactful.
Here is a college essay ending example from a med student using the "Look To the Future" technique:
"I want to tell my peers that doctors like my grandfather are not only healers in biology but healers in the spirit by the way he made up heroic songs for the children and sang the fear out of their hearts. I want to show my peers that patients are unique individuals who have suffered and sacrificed to trust us with their health care, so we must honor their trust by providing quality treatment and empathy.
My formative experiences in pediatrics contributed to my globally conscious mindset, and I look forward to sharing these diverse insights in my medical career."
College Essay Endings to Avoid
You want your essay to have an impactful ending - but these methods may have the opposite impact. Now that you know some good ways to end a college essay, let's go over some methods to avoid. 
1. The Summary
Remember that you're writing a college essay, not a high school assignment you need to scrape through. Avoid simply summarizing the points you made during your essay.  
This method can come off as lazy and ultimately leave a negative impression on the admissions committee–or no impression at all. Instead, end the essay on a high note, with a point of action, or with your future goals. 
2. The Famous Quote
Some students start their college essay with one, and some end it with one. Neither is a good idea. Avoid using a famous quote anywhere in your essay as it can give the impression that you don't know what to write. The admissions committee wants to get to know you –they already know the famous quotes.
Unless you've done thorough research and are quoting someone affiliated with the school, you should avoid quotes altogether in your college essay.
3. The Needy Student
In your college essay conclusion, avoid begging for admission. You don't want to come off desperate in your essay. Saying things like "Please consider me" or "I really want to attend" doesn't say anything about you and doesn't read smoothly. Instead, demonstrate who you are and how you've learned and grown in your life. Focus on you, not them!
FAQs: How to End a College Essay
Here are some answers to frequently asked questions about how to end a college application essay.
1. How Do You Conclude a College Essay?
The end of your college essay should be strong, clear, and impactful . You can talk about your future goals, end in a moment of action, what you've learned, or go full circle. Whatever method you choose, make sure to avoid summarizing your essay.
2. What Is a Good Closing Sentence For An Essay?
A good closing sentence on your college essay is impactful, meaningful, and makes the reader think. You'll want to ensure the reader remembers your essay, so conclude with something unique that ends your story with a bang.
3. What Words Can You Use to End an Essay?
Avoid saying "to conclude," "to summarize," or "finally." Your essay should end on a high note, like the ending of a movie. Think of moving sentences such as "I never saw it coming," "I'll always remember what happened," or "I've learned so much since then."
4. What Should I Avoid in a College Essay Ending?
There are a few common mistakes students tend to make when ending a college essay. You should avoid cliches such as famous quotes or movie references . You should also avoid leaving the reader with any questions or loose ends. 
Most importantly, your conclusion should end on a positive note. Make sure your ending is hopeful and looks toward the future, don't focus on the negatives or low points of your story. 
Final Thoughts
By following our tips, you should be on track to write a stellar college essay with an impactful ending. Think of what you've learned, what you'll do in the future, and where you can end the story that would leave a lasting impression. 
If you're still having a hard time ending your college essay, you can always contact an admissions expert or tutor to help guide you through the process. 
Good luck with your essay!
Get A Free Consultation
You may also like.
Best Colleges in the Southwest: What You Need to Know
Is A 3.8 GPA Good For College Admissions?
Questions about Expos?
Writing Support for Instructors
Ending the Essay: Conclusions
So much is at stake in writing a conclusion. This is, after all, your last chance to persuade your readers to your point of view, to impress yourself upon them as a writer and thinker. And the impression you create in your conclusion will shape the impression that stays with your readers after they've finished the essay.
The end of an essay should therefore convey a sense of completeness and closure as well as a sense of the lingering possibilities of the topic, its larger meaning, its implications: the final paragraph should close the discussion without closing it off.
To establish a sense of closure, you might do one or more of the following:
Conclude by linking the last paragraph to the first, perhaps by reiterating a word or phrase you used at the beginning.
Conclude with a sentence composed mainly of one-syllable words. Simple language can help create an effect of understated drama.
Conclude with a sentence that's compound or parallel in structure; such sentences can establish a sense of balance or order that may feel just right at the end of a complex discussion.
To close the discussion without closing it off, you might do one or more of the following:
Conclude with a quotation from or reference to a primary or secondary source, one that amplifies your main point or puts it in a different perspective. A quotation from, say, the novel or poem you're writing about can add texture and specificity to your discussion; a critic or scholar can help confirm or complicate your final point. For example, you might conclude an essay on the idea of home in James Joyce's short story collection,  Dubliners , with information about Joyce's own complex feelings towards Dublin, his home. Or you might end with a biographer's statement about Joyce's attitude toward Dublin, which could illuminate his characters' responses to the city. Just be cautious, especially about using secondary material: make sure that you get the last word.
Conclude by setting your discussion into a different, perhaps larger, context. For example, you might end an essay on nineteenth-century muckraking journalism by linking it to a current news magazine program like  60 Minutes .
Conclude by redefining one of the key terms of your argument. For example, an essay on Marx's treatment of the conflict between wage labor and capital might begin with Marx's claim that the "capitalist economy is . . . a gigantic enterprise of dehumanization "; the essay might end by suggesting that Marxist analysis is itself dehumanizing because it construes everything in economic -- rather than moral or ethical-- terms.
Conclude by considering the implications of your argument (or analysis or discussion). What does your argument imply, or involve, or suggest? For example, an essay on the novel  Ambiguous Adventure , by the Senegalese writer Cheikh Hamidou Kane, might open with the idea that the protagonist's development suggests Kane's belief in the need to integrate Western materialism and Sufi spirituality in modern Senegal. The conclusion might make the new but related point that the novel on the whole suggests that such an integration is (or isn't) possible.
Finally, some advice on how not to end an essay:
Don't simply summarize your essay. A brief summary of your argument may be useful, especially if your essay is long--more than ten pages or so. But shorter essays tend not to require a restatement of your main ideas.
Avoid phrases like "in conclusion," "to conclude," "in summary," and "to sum up." These phrases can be useful--even welcome--in oral presentations. But readers can see, by the tell-tale compression of the pages, when an essay is about to end. You'll irritate your audience if you belabor the obvious.
Resist the urge to apologize. If you've immersed yourself in your subject, you now know a good deal more about it than you can possibly include in a five- or ten- or 20-page essay. As a result, by the time you've finished writing, you may be having some doubts about what you've produced. (And if you haven't immersed yourself in your subject, you may be feeling even more doubtful about your essay as you approach the conclusion.) Repress those doubts. Don't undercut your authority by saying things like, "this is just one approach to the subject; there may be other, better approaches. . ."
Copyright 1998, Pat Bellanca, for the Writing Center at Harvard University
How to Read an Assignment
How to Do a Close Reading
Developing A Thesis
Counterargument
Topic Sentences and Signposting
Transitioning: Beware of Velcro
How to Write a Comparative Analysis
Brief Guides to Writing in the Disciplines
Quick Links
Schedule an Appointment
Drop-in Hours
English Grammar and Language Tutor
Harvard Guide to Using Sources
Writing Advice: The Harvard Writing Tutor Blog
Departmental Writing Fellows
Videos from the 2022 Three Minute Thesis Competition
Follow @HCWritingCenter
How to End Your College Application Essay
Your essay is one of the most essential parts of your college application. It's your chance to tell your story, using your unique voice to showcase your personality, achievements, and goals. And arguably, the ending of your essay is the most important part of it all. It's your last chance to make an impact and leave a lasting impression on the reader.
In this article, we'll look at some do's and don'ts for ending your essay and give you five simple but effective techniques you can use to wrap things up. All right, enough chatter. On to the good stuff.
How to End a College Essay
The following tips were shared by a professional writer and approved by an English teacher, so you're in good hands.
End Your Essay with Dialogue
Did someone congratulate you, tell you good job, or thank you? Did you finally speak up or get something done? Please put it in dialogue. It's a powerful way to end an essay. It's an alternative to the "I learned…" essay ending we discussed earlier.
So, you learned never to give up?
"Hey, mom," I said into my phone. "Yeah, I'm not coming home right away–I've got practice."
BOOM. Look at that.
End Your Essay with Action
Ending your essay right after your pivot or critical moment can leave a lasting impression on your reader. This might sound familiar to you because English teachers often advise students to end their essays earlier or directly after their success or big takeaway.
Think of the "fade-to-black" in a movie – you want to end on a high, glowy feeling.
End with the robot's arm lifting, your call home to celebrate, or your grandma thanking you. Then stop. Leave your reader wanting more! Keep the admissions officer thinking about you.
Or, here's a simple example:
I pushed open the door and stepped inside.
Even without context, you can tell this student took a risk and committed to something. It's all in the  actions .
End Your Essay Using Descriptions
Maybe you want to end in a mood, or by creating a wider view of things, or by focusing in on a certain important object. We can get behind descriptive endings.
The whole robot shuddered as it creaked to life and rolled across the concrete floor. Its silver arm gently grasped the upturned box and then lifted it.
There's some combination here with action, but that's perfectly fine.
End Your Essay by Going Full Circle
Did you talk to someone at the beginning? You might end by talking to them again. Or if you described a specific object, you might mention it again. There are many ways to end where you began, and it's often a satisfying technique.
End Your Essay by Directly Addressing the College
Tell them what you're going to do there or what you're excited about. T might look something like this:
And that's why I'm so excited about the Core Curriculum: I'm going to study everything.
This technique breaks the "don't tell them what your essay is about" rule–but only a little. Be sure to still sound like yourself and to be very confident in your plans.
Don't End Your Essay With a Summary
So far, we've only talked about what you can and should do. Not it's time to leave you with one big don't.
Don't end your essay with a summary. Don't  ever  say the point of your essay. Cut every single "that's when I realized," "I learned," and "the most important thing was…." Every single one. They're boring, unconvincing, and doing you no favors.
When you tell the reader what to feel or think, you stop telling a story. And then the reader stops connecting with you. And then they stop caring. Don't let this happen. Don't summarize.
Is Ending Your Common App Essay Different?
No. The process of writing and concluding the essay is the same regardless of whether you are using the Common App or applying directly to a college. But there are some differences between the prompts you'll get and what you'll write about.
When you use the Common App, you'll write one main essay that will be sent to all of the colleges you're applying to. The essay prompts for the Common App are designed to be broad and open-ended, so you can write about something that works across the board for any college. 
But when you apply directly to a college, you might be required to write an essay that's specific to that school. So the essay prompt may ask you to address certain aspects of the college or program or list questions you'll need to answer in your essay.
Being Strategic About Your Applications & Essays 
Writing essays and submitting applications is hard work, especially in addition to your high school classes and extracurriculars. So, you need to be strategic about where you apply. That's where Cappex comes in.
Find out where you rank for all of the schools you are considering. Determine if the schools on your list are reach, match, or safety schools so you can make the best application decisions. Once you create a free Cappex account, you can also search and apply for scholarships. 
Click the button below to start making smarter application decisions. 
[email protected]

(206) 229-9904
Cupertino, CA

Our Philosophy
Our Results
Common Application
College Application Essay Editing
Extracurricular Planning
Academic Guidance
Summer Programs
Interview Preparation
Middle School
Pre-High School Consultation
Boarding School Admissions
College Admissions
Academic and Extracurricular Profile Evaluation
Senior Editor College Application Program
Summer Program Applications
Private Consulting Program
Transfer Admissions
UC Transfer Admissions
Ivy League Transfer Admissions
Graduate Admissions
Graduate School Admissions
MBA Admissions
Private Tutoring
SAT/ACT Tutoring
AP Exam Tutoring
Olympiad Training
Research Programs
Science Research Program
Humanities Competitions
Passion Project Program
Ad Hoc Consulting
Athletic Recruitment
College Acceptance Rates
National Universities Rankings
Liberal Arts Colleges Rankings
Public Schools Rankings
Transfer Acceptance Rates
Ivy League Acceptance Rates
Supplemental Essay Prompts

How to End a College Essay?
How to End a College Essay? You should think about how to properly conclude a college essay as soon as you have the text of your essay in front of your eyes. This will allow you to create an outstanding essay that stands out from the crowd. It's possible that the act of writing will feel challenging to you. Nevertheless, we have reached the very last stage of making the essay.
It is important that the conclusion of your college essay provides the reader with a sense of resolution as well as a powerful overall impression.
The conclusion of a college essay is typically more difficult to write than the introduction, and you may find that you need to rework it when revising your essay. However, there are some strategies you can use on how to end a college essay and to ensure that you do not let a mediocre conclusion ruin an otherwise strong essay.
The Conclusion of your College Essay: Why is it so Important?
How to end a college essay? Think back to a time when you excelled at something you were doing. You are aware that you made it through the entire process, all the way from the beginning to the very end. In the end, you accomplished an outstanding result. When you finally understand that, it is a very gratifying moment for you. The same holds true for the conclusion of your college essay.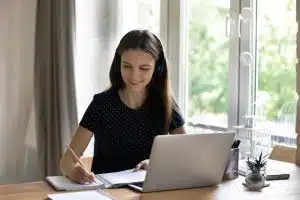 When it comes time to write the conclusion of your essay, you will finally be able to let out a sigh of relief and realize that you are in the home stretch. However, this does not give you permission to kick back and take it easy. It is important to keep in mind that starting something is much less difficult than finishing it. Therefore, get ready to put in some effort to write a concluding section of the text that will stick with the reader.
Because it provides a synopsis of your overall opinion about yourself, and how to end a college essay the conclusion is an essential component of your essay. The reader has at long last gained an understanding of who you are and what you intend to accomplish.
If you write an essay and give it a meaningful conclusion, you have a better chance of convincing the reader to think the way you want him to. When they have finished reading the conclusion of your essay, the admissions counselor needs to decide what steps they will take next.
The conclusion of an essay for college is not something that is required of all applicants. The main body of your essay is where you present the conclusion to the story you've been telling throughout. Now is the time to assemble your thoughts and compose an outstanding conclusion to your essay.
How to successfully conclude a college essay so you don't get a bad grade on it?
If you're having trouble figuring out how to wrap up or how to end a college essay in a way that doesn't look like a complete failure, here are a few common pitfalls to steer clear of.
Don't summarize. When writing an ordinary essay, having this skill is beneficial to have. It won't work properly in the context of a college essay because you will just end up wasting words by repeating the information that was presented earlier.
Steer clear of overused expressions. When discussing the essay for college, it is not a good idea to use phrases such as "to conclude" or "in conclusion." These expressions are too vague. It's possible that using these phrases will make writing easier. As a result, the first impression you get of it might be worse than you anticipate.
Cast away all of your uncertainties. People are often accustomed to not completing their responsibilities in advance. If the same thing happened to you, you should try to put your worries and concerns to rest. You need to make up your mind, put more effort into the working process, and then proceed.
Don't put any pleading in your writing. The audience is fully aware of the purpose of your essay. For this reason, it is a terrible idea to put anything in writing that resembles pleading for permission to be given the admission offer. It is preferable to conclude the story with the main body of the narrative as opposed to writing something that is unrelated to it.
Don't make any references to the material that has already been covered. It is not necessary to repeat something because doing so will waste the time of the reader and will not contribute any new or significant information to what is being written.
Plagiarism. There are times when you can see examples of successful essays, and the thought that "I want the same one to be mine" will come to your mind. You cannot simply copy and paste that into your writing in any way. You might consider remastering your essay so that it has a consistent appearance. However, you are not permitted to use the ideas and writings of other people because the rights to those things belong to the original authors.
If you are still unsure how to write a conclusion on how to end a college essay, check to see if your paper has been edited and ensure that it does not contain any of the mistakes that were discussed earlier. After eliminating such points, your essay will unquestionably have a more polished appearance. If you are still in the process of getting ready to write, you should try to avoid making mistakes like these in the text.
How to Successfully Conclude a College Essay, Including Helpful Hints and Advice?
Now comes the time when you need to figure out how to wrap up your college essay. The previous paragraph ought to have a captivating and powerful tone. So, in order to help you with how to end a college essay and get a good job done, here are some pointers.
Take a short rest. On how to end a college essay, do not attempt to write the entire text while under pressure. Because the process of writing can be somewhat taxing on one's energy, it is important to set aside some time specifically for relaxation and rejuvenation. It's possible that you're feeling tired, so take it easy, catch up with your friends, and have some fun. Try to put the essay out of your mind as much as possible for a period of time. Then, in that case, circle back around to the procedure.
Leave on a positive note. Everyone has the desire to think that the conclusion of every story is exciting. The same thing can be said about your essay. Instead of concluding with a terrifying story, it is preferable to say something uplifting and helpful to the audience. You might want to do that just in case, especially if the main paragraph of your paper is about a terrible thing that happened to you.
Analyze. On how to end a college essay, it is recommended that you document your reflections on the events that have occurred in the past by writing them down. How did the event being described impact your life, as well as any relevant experiences you can share at this time.
Ask for feedback. When everyone in your family is finally settled in for the evening, read your essay aloud to them. Inquire about their thoughts with members of your family. What made the biggest impression on them, and what they wished they hadn't been exposed to. It makes perfect sense because, in this way, you will be able to analyze what aspects of your essay are not necessary. It's possible that the aspect that resonated with them the most could make an excellent topic for your concluding paragraph.
Integrate any new information. Do not be afraid to incorporate newly acquired information into your essay, even if you are the one writing the section that summarizes the entire text. If you have read an article that discusses how to begin a college essay or the best ideas to restructure your essay, for example, you should consider incorporating the information from that article into your text. As a result, on how to end a college essay, you are free to reconsider the conclusion at any time.
Check it! After everything has been written down and you are certain that it is a masterpiece, you should read through it multiple times. If you believe that you require editing for your college essay, you should seek it out. Request the feedback of your loved ones and close friends regarding the quality of your writing. Before you hand in your essay, it is necessary for you to complete this step, which will take a few minutes. As a result, the success of your academic career is dependent on it.
Coming to a conclusion about the outcomes of the work that has been done is a very satisfying process. The same is about your college essay. You have made a big way on how to end a college essay and to have the final result, and here it is.
Writing an essay is a crucial step to success. It is possible to make it stand out from the rest by giving it your full attention and putting in some effort.
How to End a "Why Us" College Essay?
How to end a "why us" college essay? Believe me when I say that everything they ask you to write is meaningful and important. College admissions officers have to read an incredible amount of student work in order to put together a winning class, so you can trust that everything they ask you to write is important.
There are two distinct goals that should be accomplished on how to end a college essay with the "why us" question. On the one hand, the admissions officers will be able to tell, based on how you respond to this question, whether or not you are familiar with and appreciate their institution.
On the other hand on how to end a college essay, if you are required to verbalize the reason you are applying, it provides you with the opportunity to reflect on what you hope to gain from your time spent in college and whether or not the schools you are interested in attending align with your objectives and objectives.
How to Craft the Ideal "Why This College?" Essay?
Regardless of how the question is posed, the purpose of this essay is to discuss the things that both you and the college can contribute to the other. Your job is to quickly zero in on your most important points and sound sincere, excited, and authentic by using both precision and detail in your presentation.
How are you going to effectively explain the benefits that you believe this specific school will provide for you, as well as the advantages that you will bring to the table as a student there? And how can you make the most of the limited amount of space that you have (which is typically only one to two paragraphs) to accomplish this goal?
We are going to approach the task of writing the "Why This College" essay in a methodical and step-by-step manner. To begin, let's talk about the necessary preparation work that will need to be done for you.
Following that, we will discuss how to come up with interesting topics for our discussion (and touch on what topics to avoid). We will be going through with you some advice on how to write an essay using the research and ideas you've gathered. In the end, I'll dissect a real "Why Us" essay in order to demonstrate the reasoning behind it and how it operates.
Step 1: Investigate the Institution
Before you can write about a school, you will need to have a solid understanding of the specific features that set it apart from other schools and make it appealing to both you and your interests. Where exactly do you look for these, though? And how do you go about discovering the specifics that will resonate with you? You can learn more about a school by doing some of the following things.
Step 2: Come up with a List of Potential Topics for your Essay
Now that you've finished a significant amount of research, what steps should you take next? The answer is to make use of it in order to develop connection points between yourself and the school you want to attend. Your "why this college" essay is going to have its structure built around these connections.
Discover the Hidden Treasures in Your Research
You have access to a wide variety of information, including your own personal experiences on campus, the conversations you've had with people affiliated with the school you're interested in attending, the knowledge you've gained from campus publications, and the pieces of information you've gleaned from the internet.
Now that you've gone through all of your notes, it's time to pick out three to five of the most important takeaways for yourself. Apply what you've discovered about the school to figure out how you can integrate yourself into the culture, philosophy, and atmosphere of the institution.
You will have an entry point into the essay in this way regardless of whether the question your target school is asking is more heavily focused on the "why us" part of the give-and-take or the "why you" part of the give-and-take.
But what exactly are these three to five things that you recommend? When you are looking for the gem that will become your topic, what are some things that you should keep in mind?
Examine the Gems You Own, Both for Their Color and Their Clarity
When I tell you to "check your gems," I mean that you need to make sure that each of the three to five things you've found is something that your target school possesses that other schools do not.
This is something that needs to be viewed from your own unique point of view. The goal here is not to lavish praise on the institution in a general sense; rather, you should elaborate on the specific reasons why it is beneficial to you that they offer this particular service.
This something you find should have significance not only to the school but also to you personally. For instance, if you are going to concentrate on academics (such as classes, teachers, opportunities, or educational philosophies), you should look for a way to connect what you are studying to either the work you have done in the past or the goals you have for the future.
This something must not be superficial or generalized in any way. Do you wish to make a city your home? Every city contains a number of different educational institutions. Find a way to explain why it is that you feel drawn to attend this particular college in this particular city. Enjoy looking at pretty buildings? Think about what makes this particular institution feel distinct from others, as there are many lovely schools out there. Enjoy the sunshine, the beach, the slopes, or some other natural resource that the area has to offer? They are aware of the fact that people enjoy sunbathing because there are many schools located in the surrounding area. Either forge a more profound connection or ignore these as potential reasons.
Transform Your Treasures Into Topics for Essays
Each and every essay on "why this college" will address both the "why us" and the "why you" components of the back-and-forth equation. However, the weight that you give to that component will vary depending on how the question was posed by the institution that you have in mind for admission. Because of this, I'm going to divide this brainstorming session into two parts so that we can discuss the types of questions that begin with "why us" and "why you."
Since they are the two sides of the same coin, you can, of course, easily turn each of these ideas around in order to make them work well for the other type of prompt. This is because they are both sides of the same coin. For instance, a "why us?" essay could discuss how fascinating the interdisciplinary project XYZ is, as well as how well it complements your senior project and how well it fits together.
Possible Subjects for the "Why Us?" Essay
How a certain course of study, an internship requirement, or a connection you made through volunteer work will help you achieve your specific career goals.
The interesting approach that the school takes to your future major (if you already know what it will be) or a major that combines several fields that interest you and are compatible with your current academic work and interests.
How the institution manages financial aid and the infrastructure set up for students with low incomes, as well as what that means for you in terms of the doors that it will open for you.
A narrative describing how you first became interested in the institution (if you learned about it in an interesting way). When you were in high school, did you compete in any contests that were held there? Introduce us to a form of visual or performing art that you find enjoyable and that you also participate in.
How do you overcome an initial lack of interest in the educational opportunities available to you (be sure to minimize this first negative impression). Have you conducted any additional research? Engage in conversation with a fellow student? Discover more about the school's dedication to the local community. Find out about the fascinating research that is being done there.
A positive interaction you had with current students, faculty, or staff, provided that this interaction was more substantial than simply stating, "Everyone I met was really nice."
An event that occurred while you were touring the campus. Did you have a tour guide who was incredibly enthusiastic? Do you find any of this information surprising? Have you had an experience that, in a positive way, altered the way you thought about the school or the life on campus?
The interesting cross-disciplinary work that is being done at the university, as well as how that relates to your academic interests, career goals, or the work you did in high school in the past.
The history of the institution, but only if it holds any significance for you personally in some way. Has the institution always been dedicated to fostering students who are members of underrepresented groups, first-generation Americans, or immigrants? Was it established by someone whose work you respect? At a pivotal point in the course of history, did it adopt a stance that was unpopular but, in your opinion, morally acceptable?
An incredible teacher who you can't wait to gain knowledge from. Is there a chemistry professor whose current research aligns with a science fair project that you have worked on in the past? A professor who is widely recognized as an expert on your preferred author or literary genre? Who was the economics professor whose book on the subject finally helped you to comprehend the most recent financial crisis?
A course that piques your interest, particularly if it is offered in the academic discipline in which you intend to earn your degree. If you can find a current student who is willing to vouch for it, you will receive an additional bonus point.
A facility or piece of equipment that does not exist in many other places, which makes you excited to work in or with it, and which you can't wait to use. Is there a specialized library that houses ancient manuscripts from the middle ages? Is there a lookout tower nearby? A group of boats together?
A required curriculum that piques your interest for one of the following reasons: it gives you a firm foundation in the classics; it challenges the conventional canon; it engages all of the students on campus in a single intellectual endeavor; or it is presented in a manner that is distinctive.
Possible Subjects for the "Why You?" Essay
Would you like to continue working on a project that you started when you were in high school? Discuss how and where this work would fit in with the currently available courses, clubs, and programs that are available. Why do we need someone with your experience on our team?
Have you always participated in a community service project that is already being carried out on the campus where you are currently enrolled? Discuss the ways in which campus life can be integrated with activities taking place in the local community.
Do you intend to continue doing something that you were seriously committed to when you were in high school, such as performing arts, playing music, working on the newspaper, or engaging in some other activity? Talk about how excited you are to become a member of that established organization.
Are you the ideal candidate to benefit from an internship program (for example, because you have already worked in this field, because your parents were involved in it, because you have completed academic work that gives you some experience with it, etc.)?
Are you the ideal candidate for an opportunity to study in another country (for example, because you already know the language of the country, you've worked or studied there before, your career goals are international in some way, etc.)?
Would you be a good candidate for an undergraduate research project (for example, because you plan to major in this area, you've always wanted to collaborate with this professor, you're interested in research as a potential career path, etc.)?
Have you ever been involved in something that is no longer offered on campus but that you found to be very meaningful? Make an offer to find a club dedicated to it. And by that I mean a club; you aren't going to be able to magically create a new academic department or even a new academic course, so don't even try offering that! If you do decide to write about this topic, you should check twice (or even three times) to ensure that your school does not already offer a club, course, or program that caters to your particular area of interest.
What are some of the programs and/or activities you plan to get involved with on campus, and what distinctive qualities will you bring to them that others don't already have?
Use this essay as another opportunity to show a few more of the skills, talents, or passions that don't appear in your actual college essay. • Make this a miniature version of a personal statement that you never wrote. • Make this a version of a personal statement that you never wrote. Which of your interests came in second place, but you didn't write about it? Which of the school's opportunities, programs, or other offerings best corresponds with it?
Ideas for Research Papers to Submit to Colleges That Were Not Your Top Picks
If you're writing about a school that you're not crazy about, you can get around the problem by concentrating on the benefits that obtaining this degree will bring to you in the future. This is one way to sidestep the issue. How do you envision yourself bringing about change in the current system, assisting others, or otherwise achieving success?
As an alternate option, you could talk about the academic, social, environmental, and/or philosophical values that the school upholds, as well as how these values connect with your own personal priorities. Is there a cafeteria that serves only cruelty-free, vegan, and organic food? A connection with one of the area's many farms or gardens? Participation in fraternities has been de-emphasized? Strong commitment to the problems facing the environment? Lots of opportunities to make a positive impact on the neighborhood where the school is located? Tolerance and inclusion efforts for the many different types of underrepresented groups?
Make it a goal to discover at least one or two aspects of each of the educational institutions that are on your list that excite you. If you can't come up with a single reason why you would enjoy living there, then perhaps you shouldn't even bother submitting your application there!
Avoiding These Subjects in Your Essay
Refrain from writing about broad topics such as the location of a school (or the climate in that location), its reputation, or the number of students enrolled there. If you are interested in attending the Webb Institute, for instance, which has fewer than one hundred students, you should absolutely mention that you have a preference for small communities with a strong sense of community. On the other hand, educational institutions located in arid climates are well aware that people take pleasure in pleasant weather; however, if you are unable to make a connection between the outdoors and the university itself, you should think of something else to say.
Refrain from discussing the fact that you are a sports fan. The phrase "I can see myself in crimson and white/blue and orange/[some color] and [some other color]" is not only overused, but it is also not a convincing reason for wanting to attend a specific college. After all, you could show your support for a team even if you didn't go to that particular school. Choose a different track if you're not an athlete, an aspiring mascot performer, or if you don't have a true one-of-a-kind story to tell about how you're connected to the team in some other way.
Do not paraphrase the description found on the college's website when attempting to impress admissions officers with your knowledge of their fantastic institution. They are not interested in hearing you compliment their school; rather, they want to know how you are connected with it. If you find something in the college's brochure that strikes a chord with you, it is important that you articulate not only why this particular information is significant to you but also how your previous experiences, academic work, extracurricular interests, and/or hobbies are connected to it.
Do not base your decision to attend a certain school on where it is ranked among other colleges and universities. Prestige is important, but schools that are ranked right next to each other on the list are generally considered to have the same amount of prestige. What distinguishes one option from the other in your mind?
If you choose to write about a potential future major, you shouldn't simply discuss what you want to study and why you want to study it. Be sure to include an explanation of why you want to pursue this line of study at this particular institution. What sets them apart from other colleges is the way in which they operate.
Refrain from going on and on about how lovely the school's grounds are. The phrase "From the moment I stepped on your campus, I knew it was the place for me," which is another cliché and another way to say basically nothing about why you actually want to go to this specific school, is an example of one of these phrases. There are many schools that are beautiful, and many of them are beautiful in the same way.
Step 3: Get the Execution Just Righ
After you have gathered all of the concepts that will constitute your response to the "why us" question, it is time to organize them into an essay that will stick in the reader's mind. The following are some pointers that will help you complete that task successfully:
Leap right in there. Due to the fact that the essay is so brief, there is no requirement for an introduction or a conclusion. Invest the first paragraph of your essay in exploring one or two of your strongest arguments for applying. After that, utilize the second paragraph to discuss reasons 2 (or 3) through 5 in somewhat less depth than you did in the first paragraph.
Be honest with one's own self at all times. Use your own voice when you write and be authentic in what you're trying to convey. Believe me when I say that the reader can tell the difference between when you are sincere and when you are just babbling.
Details, details, details. Demonstrate to the school that you have made an effort by conducting research. Are there any courses, professors, organizations, or activities at the school that particularly pique your interest? and be e as specific as you can.
Indicate that you intend to go to the event if you are given permission to do so. Because colleges place a high level of importance on the total number of students who enroll, it can be beneficial to have an assurance that you will be admitted. But if you don't really mean it, don't put it in writing!
Do not simply copy and paste the same essay into multiple applications. At the very least once, you will most likely forget to change the name of the school or some other detail that can be used to identify the character. You also don't want to have an excessive amount of reasoning that is too general or too formulaic, as this will make your argument sound uninteresting and forgettable.
If you're looking for guidance that will best prepare you for entry into one of the elite universities in the country? We've got you covered! At AdmissionSight , we have over 10 years of experience guiding students through the competitive admissions process.
We are able to assist you in preparing your admission requirements. AdmissionSight will assist you throughout the entirety of the admissions process in order to increase your chances of gaining entry into an Ivy League institution.
View all posts
How To Become A CEO At A Young Age?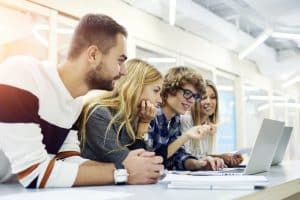 1510 SAT to ACT Score
1520 SAT to ACT Score
1530 SAT to ACT Score
1540 SAT to ACT Score
1550 SAT to ACT Score
1560 SAT to ACT Score
1570 SAT to ACT Score
1580 SAT to ACT Score
1590 SAT to ACT Score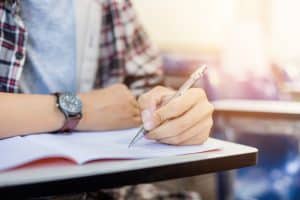 1600 SAT to ACT Score
The Importance of Soft Skills for High School Students
Is 31 a Good ACT Score?
MBTI Types: Choosing Your College Major and Career Path
A Closer Look At Our Lady Of The Lake University
Is 34 a Good ACT Score?
Is 35 a Good ACT Score?
The Personal Statement: The Holy Grail of College Admissions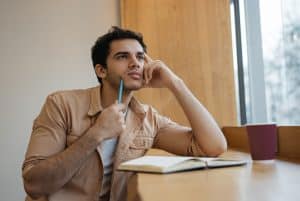 How Early Should You Prepare for College?
College Rejection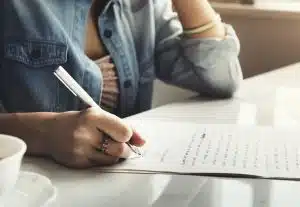 The Competitive Nature of College Admissions for Asian Americans
Why College Admissions Isn't Perfect
College Admissions Results Are In!
College Consultants Could Make A Difference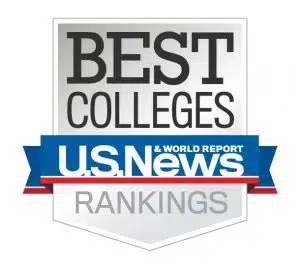 Featured in US News & World Report Best Colleges Publication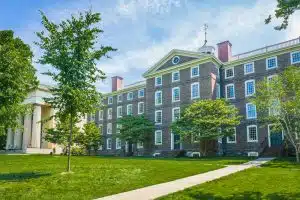 Ivy League Schools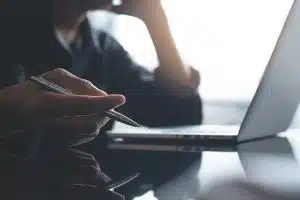 College Admissions Scandal and Higher Education
Us news rankings.
College Rankings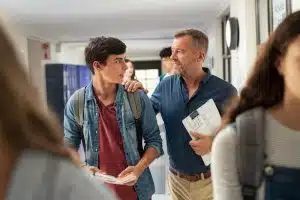 The College Application
The Modern Day 4.0 and 1600 SAT Score Student Is No Longer Impressive
Leave a comment cancel reply.
Your email address will not be published. Required fields are marked *
Save my name, email, and website in this browser for the next time I comment.
Recent Articles
How To Become A CEO...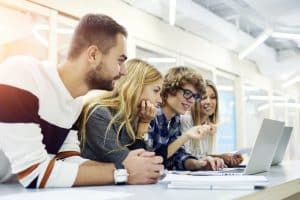 The Importance of Soft Skills...
Sign up now to receive insights on how to navigate the college admissions process..

Admissions Counseling
Academic & Extracurricular Profile Evaluation
SAT/SAT Subject Tests Tutoring
Extracurricular Activities
Essay Editing
National Rankings
Copyright © AdmissionSight 2022
Privacy Policy - Terms and Conditions
How To End A College Essay
What is a college essay, how to end a college essay and examples.
Are you in need of a high-quality, 100% plagiarism free essay or online class help? Place your order and get 100% original work.
1. Go full circle
2. reveal your thesis, 3. a look into the future, the 2 types of college essay structure, 1. narrative told over an extended period of time, 2. montages or anecdotes, 7 tips for the best college essay ending, 1. avoid summarizing, 2. avoid cliches, 3. do not beg, 4. negative tone, 5. be authentic, 6. manage your time, 7. use a writing service, about our services.
low prices-we prices based on a bidding system
professional expertise-our staff are well trained to handle several disciplines
free revisions-if you want any part of the final paper changed, simply inform us
refund policy-if your order has any issues that edits cannot be resolved, you can request a refund
24/7 communication channels and service delivery-no matter what time you need help, one of our customer support agents are always available to help
Frequently Asked Questions
1. can i write about failure in my college essay, 2. what are the dont's of a college essay.
Controversial topics such as politics
Overly personal topics such as romance
Restating your academic credentials
Inappropriate topics, such as those with graphic details
Lying about parts of your life
Topics such as a school's disadvantages
Stories about others e. g your hero
3. Can I use the same college essay for different applications?
4. is a college essay written in the first person, do you need any homework, essay writing or online class help.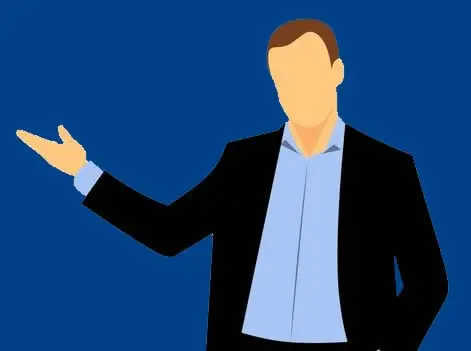 Meet the author
Melanie is a seasoned writer with more than 8 years of experience. She is passionate about academia and works off the clock to ensure she write the topnotch content for her readers.
Get Homework Help Now
Related posts.
»How To Write A Research Paper
»How To Pass Your Online Courses
»How To Write A Lab Report
»7 Types Of Assignments In Online Courses
»Words to Start a Paragraph
»Why You Should Hire An Online Class Helper
»How to Cheat ExamSoft
»How to Get Free Chegg Answers
»What is the Difference between Primary and Secondary Sources
»10 Best Free Math Solvers For Students
»How To Get Free Coursehero Answers
»How to Write an Observation Essay
»10 Reasons to Hire an Online Statistics Helper
»How to Write a Peer Review
»Tips for introducing yourself in an online class
»How to Start a Captivating Scholarship Essay
»Differences between Inductive and Deductive Reasoning
»How To Write A Personal Statement For Nursing
»Why Math is Important
»How To Access Savvas Realize
»9 Essential Skills That Online Students Need
»50 Excuses for Missing Online Class
»How to Write a College Research Proposal
Why Choose Us
100% Original Work
24/7 Customer Support
Unlimited Free Revisions
Experienced Writers
Real-time Communication
Affordable Prices
Deadline Guaranteed
Home » Tufts University » How Do You End A College Essay?
How Do You End A College Essay?
Table of Contents
There are a few strategies you can use for a memorable ending to your college essay:
Return to the beginning with a "full circle" structure.
Reveal the main point or insight in your story.
Look to the future.
End on an action.
How do you conclude a college essay?
Step 1: Restate Your Thesis Claim and Evidence
Reread your introduction carefully to identify your paper's main claim.
Pay attention to the evidence you used to support your thesis throughout the essay.
In your conclusion, reword the thesis and summarize the supporting evidence.
How do you conclude an essay?
How to conclude an essay:
Restate the thesis by making the same point with other words (paraphrase).
Review your supporting ideas.
For that, summarize all arguments by paraphrasing how you proved the thesis.
Connect back to the essay hook and relate your closing statement to the opening one.
What is a good closing sentence?
– Restate the topic sentence using synonyms . – Restate the topic sentence using a different kind of sentence. – Wrap up your paragraph. – Consider using transition words to signify the end of your paragraph.
What are good conclusion starters?
Examples of conclusion paragraph starter words and phrases include:
all things considered.
given these points.
I feel we have no choice but to conclude.
in conclusion.
in drawing to a close.
in general.
in light of this information.
Is it okay to end an essay with a quote?
Sometimes, ending an essay with a quote is better than merely restating your thesis statement . Citations can be taken from both primary and secondary sources. Good quotes to end an essay might be of your course professor's.
What words can you use to end an essay?
Some common examples of conclusion transition words and phrases include:
In conclusion,
To conclude,
As previously stated.
What should you avoid in a conclusion?
Six Things to AVOID in Your Conclusion
1: AVOID summarizing.
2: AVOID repeating your thesis or intro material verbatim.
3: AVOID bringing up minor points.
4: AVOID introducing new information.
5: AVOID selling yourself short.
6: AVOID the phrases "in summary" and "in conclusion."
How do you conclude?
How to Write a Conclusion
Include a topic sentence. Conclusions should always begin with a topic sentence.
Use your introductory paragraph as a guide.
Summarize the main ideas.
Appeal to the reader's emotions.
Include a closing sentence.
How do you end a paragraph in an essay examples?
How to Write a Conclusion Paragraph?
Restate the thesis statement. Start your essay conclusion with reminding readers of the main idea of your paper.
Summarize the main points. Proceed with analysis and summary the key ideas you have discussed in the body paragraphs.
Sum up the whole essay.
Is it bad to end an essay with a question?
Ending with a question is an effective strategy to use when you want your ending to be remembered . Play around with different questions and see what works best. You wouldn't want to end your paper with anything that didn't make your work stand out, would you? Time4Writing provides practice in this area.
What is a better way to say in conclusion?
Other "In Conclusion" Synonyms for Informal Writing All in all. By and large. On a final note. Last but not least .
What is an example of a conclusion?
For example, if you write a paper about zoo animals, each paragraph would probably be about one particular animal. In your conclusion, you should briefly mention each animal again. "Zoo animals like polar bears, lions, and giraffes are amazing creatures." Leave your readers with something to think about.
How do you end an essay without repeating yourself?
How to Close Your Paper Without Sounding Repetitive
The Bookend: Recollect an Early Example.
Words of Wisdom: Close With a Meaningful Quotation.
The Prism: Conclude With a Brief Piece of Analysis.
The Prescription: End With a Rousing Call to Arms.
The Yellow Card: Close With a Warning.
Should you say in conclusion in an essay?
Avoid phrases like "in summary," "in conclusion," or "to sum up." Readers know they're at the end of the essay and don't need a signpost. Don't simply summarize what's come before. For a short essay, you certainly don't need to reiterate all of your supporting arguments.
Which of these should be avoided in a good essay?
3. Which of these should be avoided in a good essay? Explanation: A good essay must have a dignified and literary style. It cannot have slang, colloquial terms and free constructions .
By Cary Hardy
Hi there! I'm Cary Hardy, an education expert and consultant. I've worked with students of all ages and backgrounds, and I love helping them unlock their full potential. I'm also a big believer in lifelong learning- there's always something new to learn!
I got my start in education as a teacher, working with students in grades K-12. After several years of teaching, I transitioned into the world of educational consulting. I've since worked with schools and districts all over the country, helping them improve their curriculums and instruction methods.
I'm passionate about helping people achieve their dreams, and I believe that education is the key to unlocking everyone's potential. Thanks for reading!
You might also like:
Is tufts university a party school, what percentage of tufts students get into medical school, is tufts a fun college. College Reality Check
How to Close a College Essay (With 10 Examples)
Writing a conclusion can be quite difficult because, often, it can be challenging to look for something useful or interesting to say at the end of the piece.
And even though there are easy formulas for writing conclusions, which, the school adds, can be tempting to use, it's usually best to refrain from relying on them as they do not allow you to end your composition with a bang.
As someone who is about to write a college essay, it's definitely a good idea to steer clear of any of those!
What you will submit together with your college application can spell the difference between going to your top-choice school and attending a second- or third-choice school.
Needless to say, it's just as vital to carefully think about how you will jump-start your college essay as how you will wrap it up with a strong and winning conclusion .
Terrified that the conclusion you have in mind might bring your entire college application essay down and flush any admission chances to your dream school down the drain?
Below, I will give you some strategies on how to close your written submission successfully.
But first, let's talk about this very important matter every college-bound teen, especially one whose goal is to get admitted to a selective institution of higher education, needs to know before writing a college essay…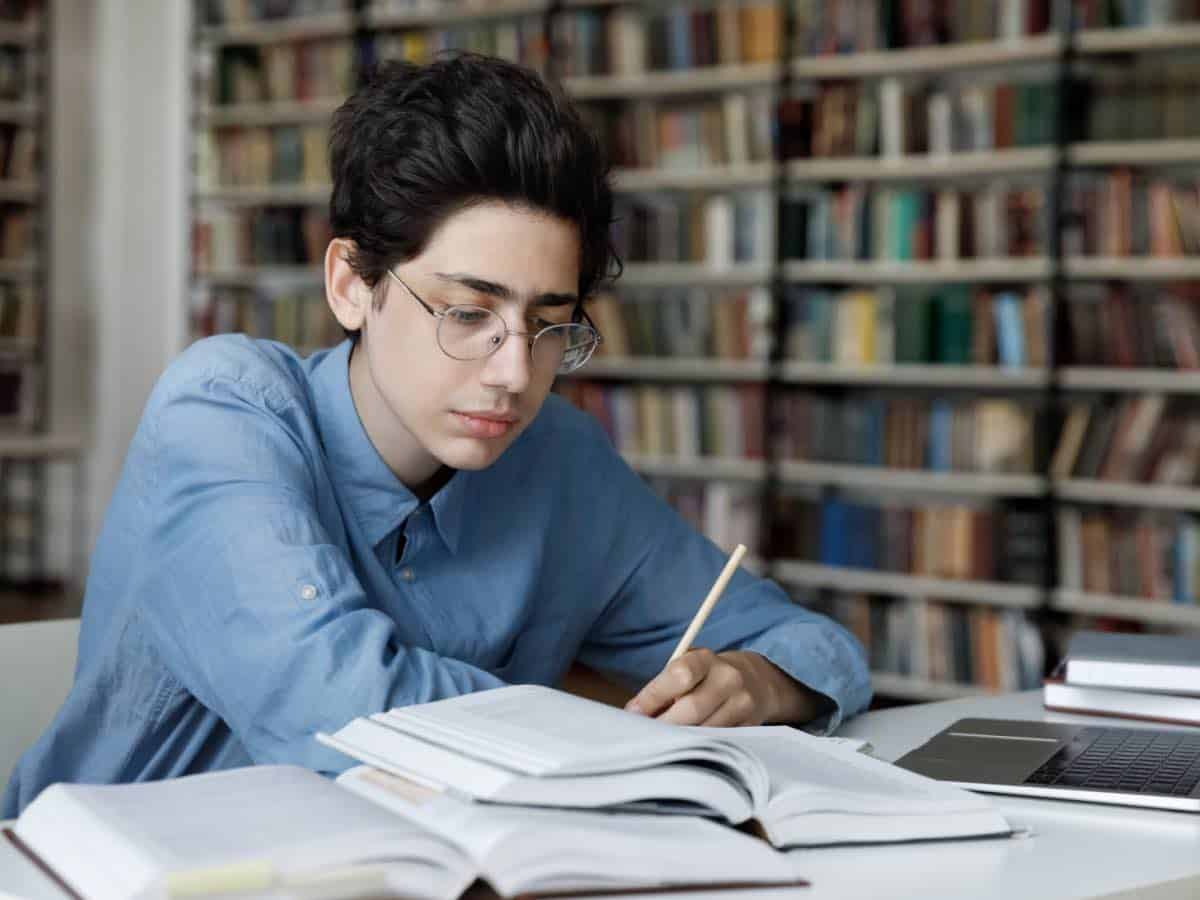 Three Worst Options to Close a College Essay
There are numerous ways to wrap up a college essay in a way that could make those hard-to-please admissions officers reckon that you would make for a wonderful addition to the campus.
But then on the other hand, there are also things you may mistakenly commit that can weaken your application and even cause a rejection letter to be sent your way.
Needless to say, you should avoid them at all costs if getting denied is not an option!
A terrible concluding paragraph can wreak havoc on your essay no matter how flawlessly and impressively written the introduction and main body are — a single problematic part is all it takes to ruin everything.
Therefore, other than having a clear idea of how any college application essay is best closed in exchange for good news when college admissions decision time comes, it's also a must for you to be acquainted with conclusions that are absolute no-nos.
And, of course, other than being familiar with them, you should make sure that none of them will mar your college essay.
Here are some endings to dodge whatever happens:
1. Giving a summary
When it comes to writing either an academic essay or a research paper, there's a rule that everyone should abide by without any hesitation or doubt: the conclusion should briefly talk about the key points or arguments.
So, in other words, the written piece should end with a summarization, which is why it's referred to as a concluding summary.
The addition of any new information or idea is considered unthinkable, although a synthesis of some of the most important matters included in the composition is welcome and, in most instances, expected.
However, it's a completely different story if what's being written is a college essay.
If the goal is to make sure that your college essay won't take away from the strength of your application, refrain from restating just about everything you talked about briefly in the concluding paragraph.
Not only is it redundant and, therefore, completely unnecessary but also makes it appear as though you ran out of ideas before bringing the piece to a full stop.
A college application essay can be as short as 250 words to as long as 600 words — ending yours with a brief summary might look like you just want to meet the word count requirement, which is not the only thing that admissions officers want.
And speaking of whom, giving a summary at the end of your college essay could come across as you saying:
The admissions committee member who will read my essay might fail to completely get the point of my composition because of its complexity and innovativeness, so I should summarize it to make sure that he or she will understand everything.
Again, here's what I've been trying to tell you all this time, which means that I am totally banking on my ability to correctly solve practically any mathematical problem there is to have a successful career as an aerospace engineer one day.
2. Using cliché transitions
First things first: no cliché should make it to your college essay or any other written piece you will write from hereon. The use of a cliché immediately extends the fact that you lack originality and, worse, sincerity as a writer.
Definitely, you don't want your college essay to be interchangeable with someone else's.
And that is why ending yours with something that starts with a trite transition, most especially as a way to restate everything you have talked about, is prohibited.
College admissions officers have laid their eyes on some of the most original personal compositions of junior and senior high schoolers, and it's effortless for them to catch clichés.
In conclusion or in essence — needless to say, using such a hackneyed phrase is a disaster as it's both resorting to the use of a cliché as well as committing one of the mortal sins of concluding a college essay, which is summarizing.
The following are some examples of cliché transitions that lead to a summary to steer clear of:
All things considered
As has been demonstrated
In a nutshell
In summation
On a final note
To conclude
To make a long story short/long story short
To put it briefly
To wrap things up
When all is said and done
It's important to note that a good essay, including a college essay, uses transitions between paragraphs to maintain a logical and smooth flow of the written piece.
Without them, your submission may make it hard for the reader to get from one point to the other.
It's not that college admissions officers are dense — it's just that your college essay's paragraphs are disjointed.
Found yourself in a rut and feel that starting your conclusion with a cliché transition is the way to go?
Proceed with drafting the concluding paragraph. Once you're through, scrap the trite word or phrase you opened your conclusion with as well as the rest of the sentence and see how that works.
3. Stating hopes of acceptance
It's no secret that you submitted a college application essay because it's one of the various admissions requirements. And it's no secret, too, that you completed all admissions requirements because you wanted to get accepted.
Therefore, expressing your hopes of receiving an offer to enroll is stating the obvious.
As mentioned earlier, high school teens gearing up for their postsecondary education careers are usually limited to 250 to 600 words when writing a college essay.
Needless to say, ending your composition with an entire paragraph devoted to how much you want to attend the institution is a complete waste of precious space.
Because you can submit a college essay containing only as many words, it's of utmost importance to make the most out of the opportunity to be able to flex your thoughts, creativity, originality and superb writing skills.
There is no point squandering the word limit by your college essay's conclusion coming across as saying:
I would really appreciate it if you could add my college application to the pile of accepted applications because I have been dreaming of earning an undergraduate degree from University X since time immemorial.
There's nothing wrong with associating the college career you have envisioned for yourself with what you talked about in your college essay. However, there is no need to explicitly mention it or, worse, beg to be admitted to the institution.
But it's not just the obvious fact that you want to get accepted that you should avoid mentioning.
Instead of ending with a high note, your college application might exit with a whimper if, for example, you highlighted a number of your personal skills and strengths and unique experiences and then concluding everything with something like:
Clearly, I am a hardworking individual.
It's apparent that I would make for a great engineer because of my math skills.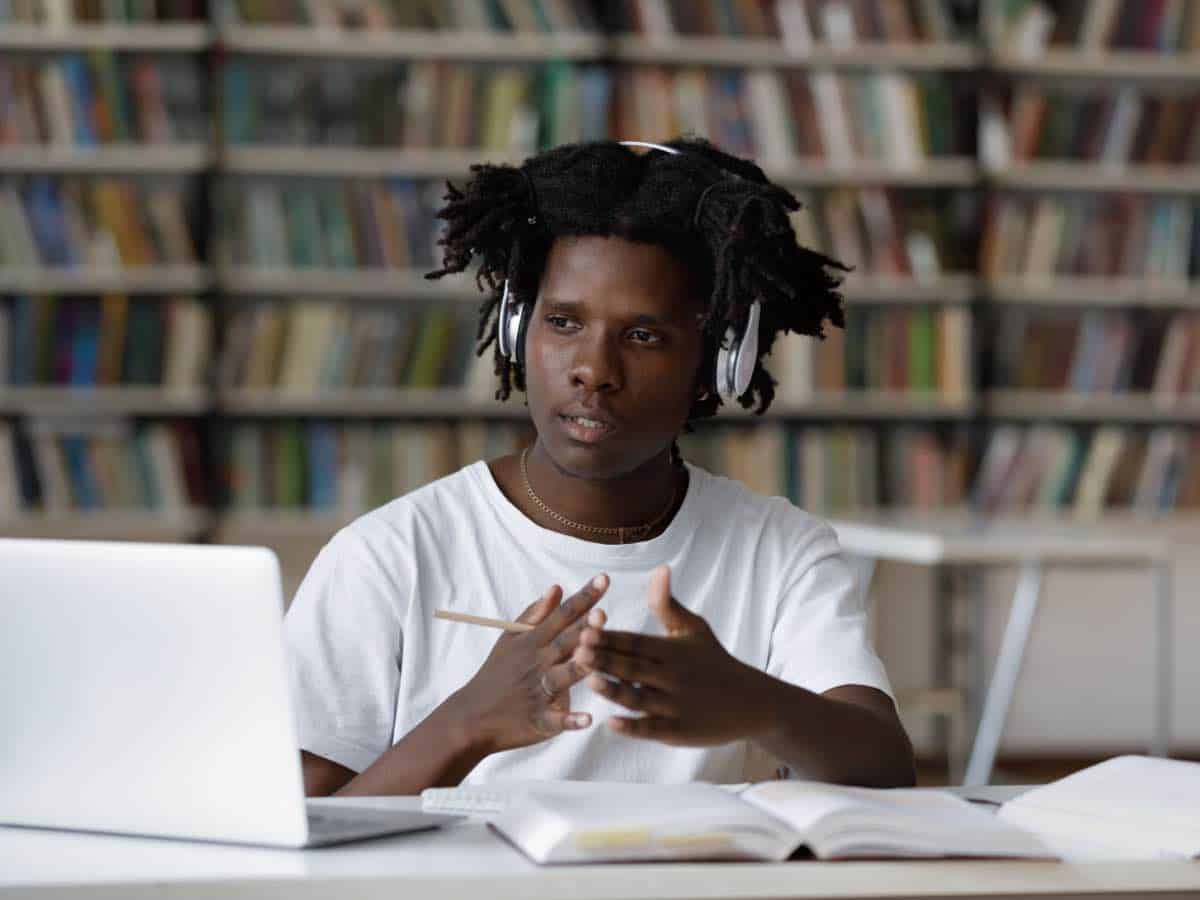 5 Winning Ways to Wrap Up a College Essay
There are many different ways to ruin a perfectly remarkable college application essay with a mediocre or appalling conclusion.
It's a good thing that there are also numerous ways to turn your written composition from one good essay into a one-of-a-kind essay with the right concluding paragraph — all you have to do is choose from some recommended ones.
You are not going to have a shortage of options when it comes to closing a college essay the right way.
Because some are simply better than the rest, which, it goes without saying, could help you ace the admissions review process, it's important that you decide on something that suits your writing style and personality, too.
See which of these strategies in ending a college essay can give you that a-ha moment:
1. Going back to where you began
Some people call it full circling. Others refer to it as bookending.
No matter the name, one thing remains true: this particular style of closing a college application essay involves seamlessly tying the conclusion to the introduction by reintroducing a word, phrase, individual or the point of the opening paragraph.
What's really nice about opting for this approach is that it allows you to hem your composition.
Of course, to be effective, the main body of your college essay should veer away from the introduction, to the point of making sure that the readers almost forget what you just talked about at the onset, only to suddenly remind it of them in the end.
When executed correctly, this style can give your written submission a satisfying and self-contained appeal to it.
Suppose that you opened your college essay talking about how a large rock fell on and fractured your leg in 3rd grade. A great ending to it using this particular approach would look something like this:
A rock may once have crushed my legs, causing me to spend a fraction of my childhood donning a leg cast, but, in high school, I established a rock band — and we crushed every gig on and off campus!
2. Peeking into the future
Any essay ending on a positive or hopeful note can always put a smile on the reader's face.
Needless to say, a concluding paragraph that talks about a bright future ahead allows you to highlight your academic and career goals, giving the audience a much better idea of what sort of college student and professional you could be.
While you should refrain from ending your college application essay by talking about how much it would mean the world to you to get accepted to your dream school, you can make college admissions officers realize you'd make for a wonderful addition to the campus without blatantly doing so by mentioning your hopes and dreams.
Just take a look at this conclusion to an essay of a student applying to a college specializing in engineering:
I can't wait to see the very first rocket ship I helped design blast off from earth, exposing the crew to the lowest G forces possible for I, as a terrible roller coaster rider, cannot stand high accelerations on the body myself.
3. Ending things with an action
As far as concluding your college application essay with an action goes, the sweeter and shorter, as a general rule of thumb, the better. But it's also important to wrap things up at the critical moment: right after your piece's high point.
Making admissions officers wish it hadn't ended so soon is the main goal.
With them wanting more, they won't be able to stop thinking about you.
And if you're still in their mind long after they have taken a look at your application and the rest of the supporting documents, it's not unlikely for them to want to see you on the campus instead of allow another institution to welcome you.
Here's an example of ending your college essay with an action that can cause the reader to want more:
After taking a deep breath, I approached the lectern to the thundering applause of the audience.
4. Leaving with a dialogue
Talking about things you have personally experienced and lessons you have arduously learned in your college application essay is always nice.
After all, your piece is something that gives admissions officers a different perspective of you, as a teener who is preparing to work on an undergraduate degree, beyond your GPA, standardized test scores and extracurricular activities.
Just like what was mentioned earlier, summarizing is off-limits when it comes to concluding a college essay .
But there's a nifty way to reiterate the main point of your composition without simply giving a recap of everything you have cited from the very beginning. And it's by ending your college application essay with a dialogue.
In most instances, the shorter and crisper the dialogue, the better the effect. It's like abruptly ending your submission, too.
However, closing yours with words spoken to someone keeps the reader from having to do the guesswork since your point is implied, anyway, which is a textbook connect-the-dots scenario.
Planning on highlighting in your college application essay the fact that you developed a sense of social responsibility? Here's how you can close it without merely giving a summary:
"I will talk to you later," I said to my best friend on the phone. "I'm currently on my way to help feed the hungry."
5. Revealing the central idea
It's true that the introduction is meant to give the reader an idea of the topic of the essay as well as the various points that will be made about it.
But because a college application is no ordinary essay, there are instances when your composition can make a bigger impact if you save your main point until the very end.
Execute it correctly and you can keep admissions officers gluttonously devouring the intro and main body of your personal essay until they get to the concluding paragraph, which, hopefully, would end in you getting an acceptance letter.
Needless to say, you will have to hold back what you are trying to say long enough.
But the biggest challenge that comes with disclosing the central idea last is keeping the readers engaged and interested adequately for them to keep reading until they reach the end and learn what you have been trying to say all this time.
Failure to do so may leave admissions officers eagerly wanting to reach for another application essay that would make more sense.
Giving snapshots of how you shopped for your first bicycle with your dad in 2nd grade, how you first cannonballed in the water at Bandemer Park in Ann Arbor, Michigan and how you founded a running club in your high school could end in this:
By the time I earn a bachelor's degree in sports science, hopefully, I have also run my very first Ironman Triathlon, which would serve as an homage to some of the most important and memorable moments of my life thus far.
Read Next: How to Start a Compelling Essay About Yourself
Independent Education Consultant, Editor-in-chief. I have a graduate degree in Electrical Engineering and a training in College Counseling.
Similar Posts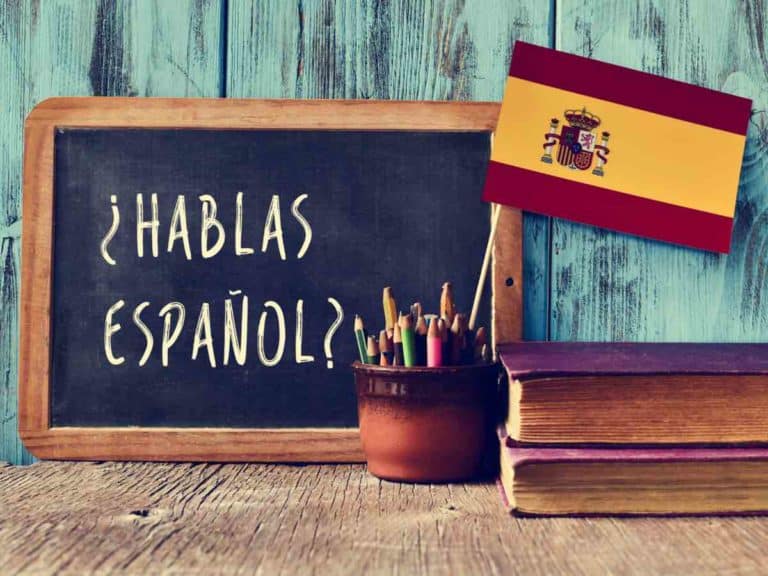 Is Spanish a Good Major?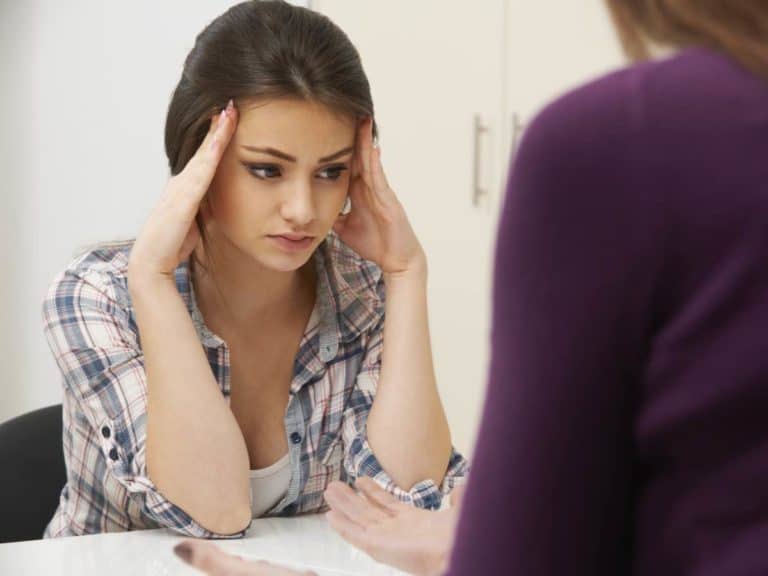 How to Tell Your Parents You Want to Transfer Colleges
Minimum SAT/ACT Scores to Get Scholarships
10 Best Common App Essay Ideas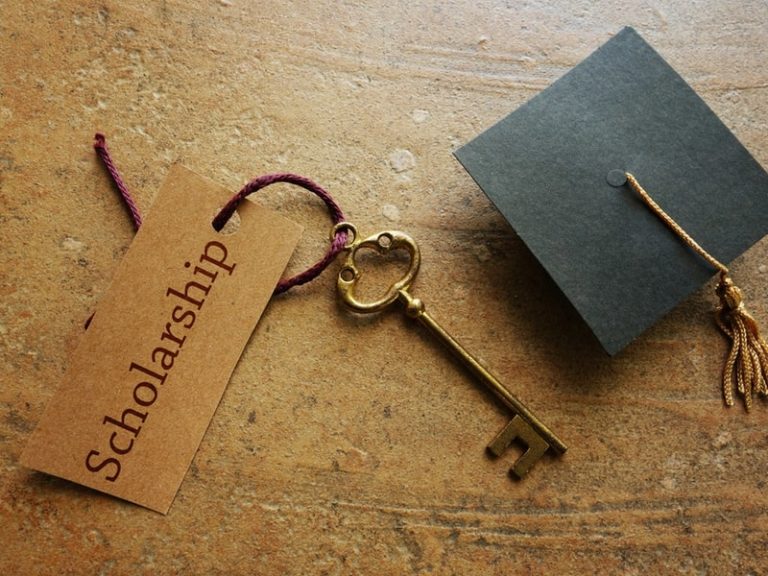 Here's How Hard It Is to Get a Scholarship for College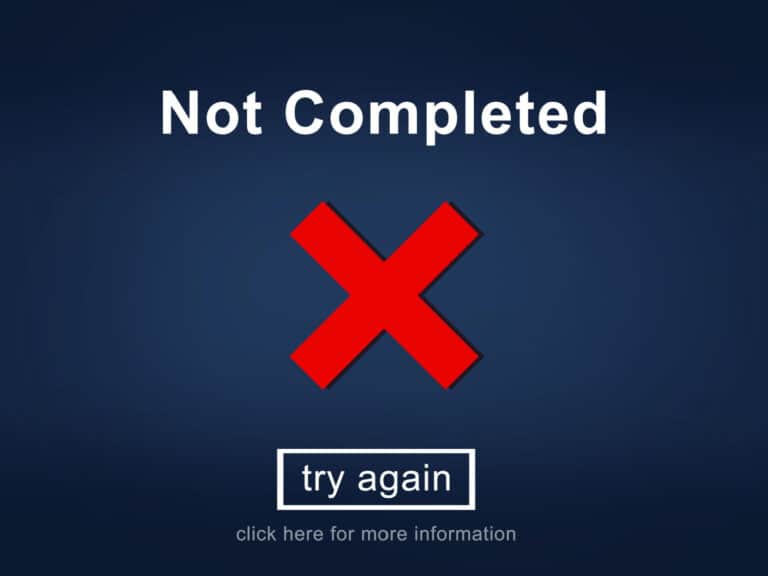 Can You Send an Incomplete College Application?
Dec 23, 2020
HOW DO YOU END AN ESSAY
SUCCESSFUL COLLEGE ESSAY EXAMPLES FROM TOP Successful College Essay Examples From Top Throughout it all, Sarah was responsive and at all times stored his concepts on the forefront. He was proud of the final product — as were we. Jamie Keller is an excellent faculty essay tutor! She helped my daughter three years in the past and my son this 12 months. https://www.wiseessays.com/college-essay She has gently guided them to create a novel assertion, reflecting their persona and voice. She at all times inspired my daughter to be true to herself, and speak from her own voice and be happy with herself. Our daughter enjoyed working with Sarah very a lot. Sarah helped her to produce top quality last essays in a way that was fairly paced and relatively stress free. Having Sarah assist with the essays enabled my wife and I to help help the overall process without getting too involved in the actual writing. This proved to be an excellent strategy for keeping peace within the household and produced essays that actually do replicate our daughter's views and experiences. My daughter is a mean pupil with minimal actions but Cynthia gave her the encouragement to spice up her grades and discover her pursuits. Cynthia was always out there and helped my daughter perceive her power in the process. During the applying part, Cynthia was there every step of the way with vital attention to essay development. While Katie was accepted early determination to the Vanderbilt School of Engineering, she applied to several different equally prestigious faculties and was accepted to several. Sarah helped her tailor her essays to satisfy the different schools' necessities. Katie beloved working with Sarah and found the process very comfortable and constructive. We would like to share our fantastic experience using Sarah Shankman as an essay advisor for our daughter, Katie during her school utility course of this 12 months. Katie shall be proudly attending Vanderbilt University this Fall and we credit Sarah and her expertise as part of the explanation for her success. The result was some terrific essays that we are confident helped him achieve admission to a great college. Having somebody who isn't affiliated together with his highschool — and not his father or mother or relative — was invaluable to all of us. Our tutors will help you perceive what makes a fantastic essay, and how you can create one — whether you are working on a personal assertion, book report, research paper, or creative writing task. When she was prepared to begin work on her school essays, we contacted Lesley Quinn. She labored solely with my daughter, setting up deadlines for drafts, modifying, discussing, but always stored me in the loop. My son has been tutoring with Peggy for a couple of years. Your transcript, awards, and extracurriculars tell one story. Rather, give attention to features of you that haven't been covered yet. As for what story to fill that gap, many students haven't skilled extraordinarily novel circumstances yet, and that's okay! I noticed your post and needed to share our experience. We employed Cynthia because we needed steerage and reassurance. And hopefully, this is an illuminating a part of the method, one that not solely helps you get into the faculty of your choice, however one that also helps put together you for success when you get there. Cited a few actual-world examples of college essays that really labored. Your objective shouldn't be to incorporate all your accomplishments and actions . The most engaging essays tell a story and have a clear focus. A considerate and detailed narration of a difficult time in your life tells much more about you than an inventory of competitions gained and honors achieved. Let's say you are writing an essay about a book you simply learn, but aren't sure where to start. A tutor may help you brainstorm ideas, write an outline, structure your paper, cite your sources, and proofread your essay once it is complete. At Tutor.com, you're employed one-to-one with an essay-writing tutor on whatever you need assistance with. With my son, in order to work round his schedule after assembly in particular person a couple of sessions, they worked on-line via Skype and Word Docs. Each of my youngsters have other ways of working and Jamie was capable of encourage every of them to excel and succeed. If your son goes to Berkeley High, there is a free school essay writing service offered by trained writing coaches. Some of them even provide their providers professionally however give again to the neighborhood by volunteering at Berkeley High. I'm sure different folks will submit names of writing coaches they've labored with as nicely. Berkeley High might be internet hosting a university essay workshop on the night of May 30, so if your student is a BHS pupil, he/she can attend that workshop. A BHS faculty counselor and folks, including myself, who comprise the Berkeley High faculty app essay reading team shall be main that workshop.
More from Holly
About Help Terms Privacy
Get the Medium app
Text to speech
Our Services
--> Resumes & CV -->