BlogLines.com
What Is the Best Time to Post on Instagram?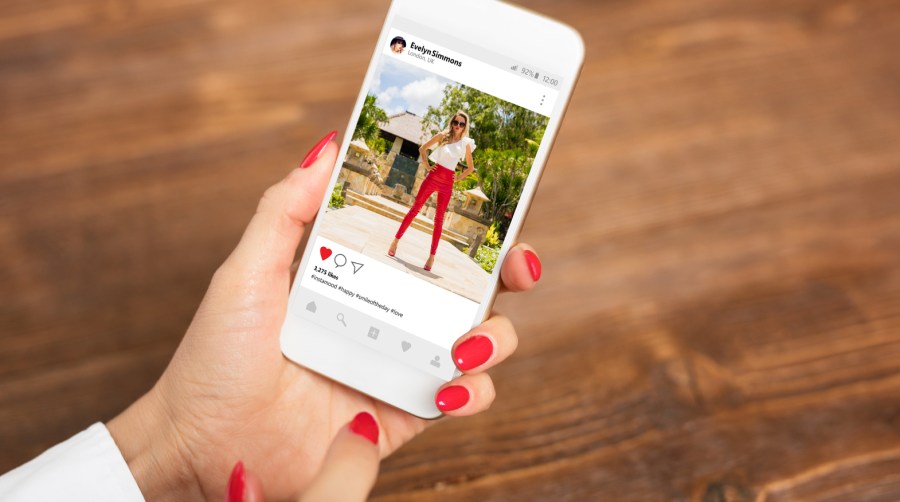 In today's technological world, social media platforms dominate the internet and Instagram is the biggest photo sharing platform around. Businesses can benefit from posting on Instagram because it gives users a visual idea of what they do and the products they sell. The biggest issue businesses have is finding the best time to post on Instagram to get the most views. There's no right answer, so understanding how Instagram works is key to knowing when your market is most active, and making sense of the platform's algorithm. 
Instagram's Algorithm
Recent research has shown that only 10% of users see your posts, so it's essential to understand the algorithm to outsmart it. The algorithm is based on user engagement, so the more likes and comments your posts get, the higher your posts will rank. There are a number of things you can do, including communicating with your users, and utilizing Instagram Stories. Time is of the essence and the longer users spend looking at your post, the more it will be shown. Every business should have the goal of getting to the top of a users feed. So when's the best time to post on Instagram? Here's how to find out. 
Follow the Basic Rules
It doesn't matter where your business is located; it matters where your biggest market is. If you live in LA but your biggest user base is in New York, then you should post according to their EST. The same goes for global businesses, especially ones with a large UK following. Scheduling a post to appear at midnight means people in the UK are most likely to see it on their daily commute.
Users are most active during lunch hours and evenings, so schedule your posts to appear around these times and you'll get more engagement. The best part about Instagram is you can write your posts and choose which time they go live, so use this tool to your advantage. 
Calculate Your Best Time to Post
Instagram has some great tools at your disposal, including Native Analytics. If you have a business profile, you can access it for free. It enables you to gain insights into where your users are, their age, gender and when they use Instagram. The tools also show you data on the countries and cities you have the most users. It's great to have this information, because not only can you schedule posts according to the best time zone, you can also post when your biggest age group is likely to be active.
If you prefer doing your own calculations, then you can use a spreadsheet to track the likes and comments each post gets.
Use Global Statistics
If you're not ready to delve into the complex world of analytics, then global statistics can give you a general idea of when to post on Instagram. Here's what you need to know:
● Lazy Sundays aren't the best time to post on Instagram. Studies have shown that users are most active on weekdays, especially Wednesday and Thursday.
● People often check their phones when they wake up, so posting between 5 a.m. – 7 a.m. CDT will get you more views.
● Saturday lunchtimes are usually busy on Instagram as people are with friends and likely to use it more.
● If you're not posting for a specific audience, then post when users are consistently engaging with Instagram. 
Post for Your Business Type
Technological, educational, B2C and Healthcare companies should post for their niche audience. Here's when your market is most active:
Healthcare Companies
● Tuesday is the best day to post
● For consistent engagement post between 9:00 a.m. to 4:00 p.m. Tuesday to Friday
● Avoid Saturdays and Sundays
Technological Companies
● Thursday is the best day to post
● Users are engaged between 10:00 a.m. to 5:00 p.m. Wednesday to Friday
● Avoid Sundays
Educational Companies
● Monday is the best day to post
● Users are most active between 11:00 a.m. to 4:00 p.m. on weekdays
● Sunday is the worst day to post
B2C Companies
● Wednesday is the best day to post
● Users are engaged every day from 10:00 a.m. to 3:00 p.m.
● Monday is the worst day to post
By using these tips, you'll get more views on Instagram and improve your company profile. User engagement is essential for building a successful company and attracting customers. 
MORE FROM BLOGLINES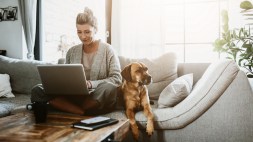 European Countries, Ranked by Instagram Popularity
Which destinations come out on top?
How to get Instagram support through the Help Center
How to report hate speech, violence, and more to instagram, how to report bugs and glitches to instagram, other ways to get help for instagram, how to contact instagram support for help with your account.
You can contact Instagram support via the online Help Center, or by reporting a post directly.
If you shake your phone while using Instagram, a pop-up will appear that lets you report bugs.
Instagram support has an email address and phone number, but you probably won't be able to reach a live person.
Instagram is the world's most popular app for image sharing — and it usually works just fine. But if you suffer an unexpected issue, from spam and reporting issues, to your posts not going live, to complete Instagram outages where the platform appears to be down, you might need help.
It's generally not possible to contact a live customer service representative when troubleshooting an Instagram problem. You'll probably have to use one of the automated contact tools that Instagram provides for you, either on the website or in the mobile app.
Instagram's help features can also assist you if you are hacked, can't log in, need to report someone, or experience some other kind of glitch. Here's how to use them.
Instagram's Help Center offers step-by-step guides and troubleshooting tips for most common Instagram problems, including how to deal with abusive comments, spam, managing privacy, copyright infringement, and much more.
You won't find any live customer support representatives, but you'll find that the guides are comprehensive and helpful. Here's how to access the Help Center on desktop or mobile.
Access help on desktop
You can go directly to the Instagram Help Center on your computer with a single click. Once there, you can use the search bar on the left side of the page to locate articles relating to your issue.
If you prefer, you get to the Help Center by starting at the Instagram website . In the navigation pane on the left slide of the page, click Home , then click Help under the Suggestions for you section on the right side of the page.
You can also find Help at the bottom of the page with other information and links, though it might be hard to click that link because Instagram moves the footer as you scroll the page.
Access help on mobile
1. Start the Instagram app on your iPhone or Android device and tap your profile picture in the bottom-right corner.
2. Tap the three-line menu at the top-right corner, and then select Settings .
3. Tap Help , then tap Help Center .
Instagram lets you report individual posts, specific users, and comments . To do that, start by going to the post, account, or comment that concerns you. Tap the three-dot menu and then select Report from the pop-up menu.
If you're not sure whether your issue can be reported or if someone has committed a reportable offense, review Instagram's community guidelines. Here's a summary of what Instagram considers legitimate issues:
Intellectual property . Instagram's community guidelines prohibit sharing content that users don't own the rights to. That means users are expected to respect copyright — which generally protects original expression like images and words but not facts and ideas — and trademarks, defined as a word, slogan, symbol, or design made to distinguish products or services from an individual, group or company.
Nudity : Images posted on Instagram need to be appropriate for a diverse audience. In a nutshell, this guideline prohibits nudity, though there are a handful of exceptions — including post-mastectomy scarring photos, breastfeeding, and nudity in paintings and sculptures.
Threats and hate speech : The platform will remove content that encourages violence, features credible threats to individuals or groups, or includes hate speech. That means it's unacceptable to attack, bully, or harass anyone based on race, ethnicity, national origin, sex, gender, gender identity, sexual orientation, religion, disability, or disease.
Illegal activities : Instagram will remove posts that offer specific services around sex, firearms, and drugs, in addition to removing posts or comments that "support or praise of terrorism, organized crime, or hate groups."
Self-injury : Any content posted to the platform that appears to glorify or encourage any type of physical self-injury, including eating disorders, will be taken down — with the exception of posts that reference these issues in the name of increasing awareness or signposting support.
Graphic violence : Any videos or images featuring intense, graphic violence may be removed for inappropriateness. Instagram makes exceptions for imagery that's shared in relation to newsworthy events, but in all cases reserves the right to remove it if it's seemed to be shared for "sadistic pleasure" or simply to glorify violence.
After you report a post, you may receive an email or Instagram notification informing you about the decision made by Instagram's moderators, but you might not receive a reply in every case.
You can also report issues about the app itself. For example, you might find that posts or images don't display properly, the app crashes frequently, or a specific feature isn't working as intended.
To quickly report a bug, shake your phone while Instagram is open. A pop-up should appear asking you to report the problem. You'll be able to submit screenshots and other files to provide additional information with your report.
While the automated services like Help Center and reporting tools can help address most common issues, there might be times when you need additional help, like in the case of an unexplained outage. Here are some additional things to try:
Email Instagram support . If you have a serious problem that you haven't been able to resolve using the Help Center, you can try to email Instagram's customer support at

[email protected]

. Due to the volume of email Instagram receives, you might not receive a response.
Call Facebook support . If you have an urgent problem, you can attempt to reach a person by calling 650-543-4800 or 650-308-7300 and selecting the option for Instagram in the phone tree. Unfortunately, you will likely hear an automated message that directs you to Instagram Help in the mobile app. As the automated message usually says, "for most situations, we are unable to provide phone support."
Troubleshoot Instagram or wait and try again later . If you're having problems with Instagram, there are 10 things you can try to solve problems with Instagram on your own. You might be able to fix a glitch by checking for app updates, restarting your phone or browser, clearing your cache, and more. And if Instagram is suffering from an outage, you might simply need to wait for a few hours before trying again.
Related articles
Need to contact Instagram? Follow these steps to get support

It should come as little surprise that an app with a reported 2 billion monthly active users automates most of its support.
Instagram provides an extensive "Help Center"  where users can search through a variety of help pages. Whatever you need help with will probably be addressed here. It includes help on everything from managing your privacy settings to explaining how your Instagram feed works. But if you find you still need help, getting through to a human at Instagram may not be totally impossible. 
Here is how to find the Instagram Help Center, and, if necessary, contact Instagram.
Talking Tech newsletter: The week's biggest tech stories, delivered to your inbox
How to delete Instagram: Steps to take to delete or deactivate your Instagram account
Contacting the Instagram support number 
Mark Zuckerberg's Meta, which also owns Facebook, maintains two customer support numbers (650-543-4800 and 650-308-7300) for users of its apps. But you won't find much help here. You will simply be redirected to online support.
USA TODAY called both numbers and was met with the same pre-recorded message. 
"Thanks for calling Instagram. We're sorry we're unable to answer your call at this time," the message said. "For most situations, we are unable to provide phone support. Visit the Help Center at help.instagram.com."
How to access Instagram Help Centerin the app
Tap the menu icon in the top right corner of your profile page. 
Tap "Help."
Tap "Help Center."
This will prompt a search bar where you can find help for your issue. 
How to access Instagram Help Center online
You don't need to log in or have the Instagram app to access the Help Center. Just go to help.instagram.com in your browser. 
How to contact Instagram
The truth is getting help from a real person will be hard. People have reported little success in getting a response after contacting the Instagram support email: [email protected] Your best bet is to "Report a problem" within in the Instagram app:  
Tap "Help."
Tap "Report a problem."
You can then explain your problem and submit it as a report to Instagram along with a screenshot.
A new feature provides a shortcut for reporting a problem on the app. Shaking your phone will prompt the "Report a problem" window and automatically load it with a screenshot from the moment you shook your phone. Depending on what you report, it's possible it will come under a pair of human eyes. Still, this is a longshot. 
More Instagram tips
Want to promote something on Instagram?: How to add a link to your story
Forgot your Instagram password?: Here is how to reset it
Need to contact Instagram?: Follow these steps to get support
Following an annoying account?: Here is how to mute someone on Instagram
Don't care for the clout?: How to hide likes on Instagram
Need a soundtrack?: How to add music to your Instagram story
Looking for Facebook tips
New name?: How to change your name on Facebook if your profile needs an update
Need help from Facebook?: How to access support on Facebook: A step-by-step guide
Someone tried prying into your Facebook?: Here is how to change your password on any device
Deactivating Facebook?: Here is how to download your videos from Facebook
Friends again?: How to unblock someone on Facebook: Step-by-step guide to let someone back in
How to delete Facebook: Take these steps to permanently delete or deactivate your account
Looking for more tech tips? USA TODAY has you covered.
Goodbye Instagram: How to delete or deactivate your Instagram account
It's over, Gmail: Here's a step-by-step guide on how to delete your Gmail account
Keep your favorite tunes: Leaving Spotify, Apple Music or other streaming services? How to bring your playlists with you
What is the Metaverse?: Everyone wants to own the metaverse including Facebook and Microsoft. But what exactly is it?
Screenshot central: How do you screenshot on a Mac or on Windows? Here's how to capture one on any device