Personal Essay Examples About Yourself
There are times where you want to prove yourself and write an essay about yourself. Well, we've got you covered! Check out the already written essays below and use them as a guide to writing your own!
Essay About Myself Helps You To Establish Your Personality And Connect With An Audience
Describing yourself could be a challenging task, but when it comes to an assignment, you can't skip it. So, are currently dealing with an essay that requires you to describe yourself? Are you finding it challenging to do so? If so, we are here to help. We understand how normal it is to go blank when asked about describing oneself. And, if you're a student, the pressure to do so could be immense. It is because you know the reader would be marking your write-up rather than reading it for fun. The pressure to write better and follow the right structure can be overwhelming. It can end up making you freeze or feel you're not good enough. However, the reality is otherwise. Here are a few things you can do to avoid being in that situation:
Brainstorm key information and personality traits or personal experiences that you would want to share.
Outline your essay before you start writing the draft.
Make sure your draft is divided into logical paragraphs that are well-connected.
Make sure your introduction is engaging enough to hook the reader.
Make sure you conclude your essay that wraps up everything you wrote in the body.
Make sure you have a unique voice in your writing by using the relevant vocabulary and letting the reader feel your feelings.
Following these simple steps will ensure you create an essay that leaves an impression.
Besides, if you're confused about what to include in your personal essay, here are a few suggestions:
You can talk about your personality.
You can talk about your student life or personal life.
You can include specific experiences or incidents to back up your claims about your personality.
Short Essay Sample About Yourself
Still confused? Here is a short sample essay to help you grab the idea if you've been asked to describe yourself in an essay:
Describing myself is one of the toughest tasks to do, but it's fascinating too, to put it to words. I believe our traits – be they positive or negative – make us the person we are to the world. When it comes to my personality, people can have different opinions because they see what they want to see in me, and that's okay. So, I would describe myself from the paradigm I see myself from in different aspects.
Related: Where Can I Buy University Essays From
As a person, I believe life is an art, and I am the artist of my life. I try to keep it full of colors and as cheerful as possible no matter what life throws at me. I am an enthusiast and a person full of curiosity. Curious to know what life is all about and what it holds in the future.
I like to keep a smile on my face no matter what I am going through, and that smile keeps me going. Besides, I was brought up in a multicultural community. Therefore, I am an extrovert, and I like to meet people, I love to experience their lives, cultures, and traditions, which makes me happy and cheerful.
Moreover, I am reliable but very short-tempered. I lose my calm if not understood properly. I get very irritated internally, but that doesn't show in my behavior. However, I would like to change this character trait a little because my friends and dear ones often do not notice that I have some troubles. Thus, they do not offer help when I need it.
Good or bad, This is me, trying to contemplate the world as it is, revealing its true colors. I believe life is a gift, and it should be treated like one, with love, care, and respect.
Long Essay Example on "Describe Yourself "
Below is one more example to help you understand the idea of personal essays better.
Related: What Is The Best Website To Buy Essays
"Tell something about yourself?" It could be one of the toughest questions when asked impulsively. However, people who like sharing their achievements and personal life with others may find it another opportunity to reveal their unique traits. But with me, the case is quite the opposite. Talking about myself has never been my thing. Yet, I would still try to describe myself in the best way I can. I would like to start with my background and then move to how I am as a student and then how I am inside and how the world sees me.
The first thing that I would like to write to introduce myself is that I am nothing but just a unique kind of 'substance' made up of hydrogen, carbon, nitrogen, and oxygen, trying to leave a positive mark in the world. In the effort to do so, I have been continuously changing qualitatively. Being an only child raised by a single mother, I have had quite a rough childhood. Giving up on my aspirations and wishes was a normal part of my life. Living with limited luxuries and growing up without a father and siblings has a massive role in my personality today. I know how it is like not to have someone to hear you out when you come back home after a terrible day at school. Hence, I always try to be an ear to my friends and make them feel better.
However, I never let my financial constraints and not-so-easy family life get in the way of my academic goals. On the contrary, I have always been keen to learn new things and achieve good grades. As a result, I successfully managed to land in my dream college, that too on scholarship. Getting into college on scholarship was one of my biggest dreams as well as a major goal. Besides, it gave me a chance to make my mother proud of me. Making her a proud mother has always been my dream, and I can't be happier to achieve some aspect of that dream.
Lastly, I would like to tell you that I may seem like a bright student who is confident and arrogant. But, in actuality, it is the opposite. I am a person that has to deal with social anxiety every day, which means I have to struggle a lot to make new friends, attend social events, and give presentations. I never tend to initiate a conversation or say enough to keep the conversation going with many people I don't know. This may give them the impression that I am an arrogant teen. But, from the inside, I am as humble as a dove. I can never say no to anyone, and I can never ignore someone who needs help. I am as fragile as glass. My confidence level can go to zero on one uncomfortable remark.
All in all, this is precisely who I am as a person. And, I believe my experiences and relationships with others have a great role in making me what I am today. After all, humans are social animals. So, no matter how introverted or timid I am, I still need real connections that help me experience life at its best.
Have a language expert improve your writing
Run a free plagiarism check in 10 minutes, generate accurate citations for free.
Knowledge Base
How to write a descriptive essay | Example & tips
How to Write a Descriptive Essay | Example & Tips
Published on July 30, 2020 by Jack Caulfield . Revised on November 28, 2022.
A descriptive essay gives a vivid, detailed description of something—generally a place or object, but possibly something more abstract like an emotion. This type of essay , like the narrative essay , is more creative than most academic writing .
Table of contents
Descriptive essay topics, tips for writing descriptively, descriptive essay example, frequently asked questions about descriptive essays.
When you are assigned a descriptive essay, you'll normally be given a specific prompt or choice of prompts. They will often ask you to describe something from your own experience.
Describe a place you love to spend time in.
Describe an object that has sentimental value for you.
You might also be asked to describe something outside your own experience, in which case you'll have to use your imagination.
Describe the experience of a soldier in the trenches of World War I.
Describe what it might be like to live on another planet.
Sometimes you'll be asked to describe something more abstract, like an emotion.
If you're not given a specific prompt, try to think of something you feel confident describing in detail. Think of objects and places you know well, that provoke specific feelings or sensations, and that you can describe in an interesting way.
The key to writing an effective descriptive essay is to find ways of bringing your subject to life for the reader. You're not limited to providing a literal description as you would be in more formal essay types.
Make use of figurative language, sensory details, and strong word choices to create a memorable description.
Use figurative language
Figurative language consists of devices like metaphor and simile that use words in non-literal ways to create a memorable effect. This is essential in a descriptive essay; it's what gives your writing its creative edge and makes your description unique.
Take the following description of a park.
This tells us something about the place, but it's a bit too literal and not likely to be memorable.
If we want to make the description more likely to stick in the reader's mind, we can use some figurative language.
Here we have used a simile to compare the park to a face and the trees to facial hair. This is memorable because it's not what the reader expects; it makes them look at the park from a different angle.
You don't have to fill every sentence with figurative language, but using these devices in an original way at various points throughout your essay will keep the reader engaged and convey your unique perspective on your subject.
Use your senses
Another key aspect of descriptive writing is the use of sensory details. This means referring not only to what something looks like, but also to smell, sound, touch, and taste.
Obviously not all senses will apply to every subject, but it's always a good idea to explore what's interesting about your subject beyond just what it looks like.
Even when your subject is more abstract, you might find a way to incorporate the senses more metaphorically, as in this descriptive essay about fear.
Choose the right words
Writing descriptively involves choosing your words carefully. The use of effective adjectives is important, but so is your choice of adverbs , verbs , and even nouns.
It's easy to end up using clichéd phrases—"cold as ice," "free as a bird"—but try to reflect further and make more precise, original word choices. Clichés provide conventional ways of describing things, but they don't tell the reader anything about your unique perspective on what you're describing.
Try looking over your sentences to find places where a different word would convey your impression more precisely or vividly. Using a thesaurus can help you find alternative word choices.
My cat runs across the garden quickly and jumps onto the fence to watch it from above.
My cat crosses the garden nimbly and leaps onto the fence to survey it from above.
However, exercise care in your choices; don't just look for the most impressive-looking synonym you can find for every word. Overuse of a thesaurus can result in ridiculous sentences like this one:
My feline perambulates the allotment proficiently and capers atop the palisade to regard it from aloft.
What can proofreading do for your paper?
Scribbr editors not only correct grammar and spelling mistakes, but also strengthen your writing by making sure your paper is free of vague language, redundant words, and awkward phrasing.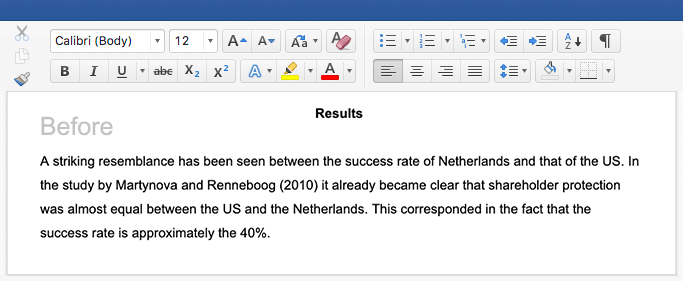 See editing example
An example of a short descriptive essay, written in response to the prompt "Describe a place you love to spend time in," is shown below.
Hover over different parts of the text to see how a descriptive essay works.
On Sunday afternoons I like to spend my time in the garden behind my house. The garden is narrow but long, a corridor of green extending from the back of the house, and I sit on a lawn chair at the far end to read and relax. I am in my small peaceful paradise: the shade of the tree, the feel of the grass on my feet, the gentle activity of the fish in the pond beside me.
My cat crosses the garden nimbly and leaps onto the fence to survey it from above. From his perch he can watch over his little kingdom and keep an eye on the neighbours. He does this until the barking of next door's dog scares him from his post and he bolts for the cat flap to govern from the safety of the kitchen.
With that, I am left alone with the fish, whose whole world is the pond by my feet. The fish explore the pond every day as if for the first time, prodding and inspecting every stone. I sometimes feel the same about sitting here in the garden; I know the place better than anyone, but whenever I return I still feel compelled to pay attention to all its details and novelties—a new bird perched in the tree, the growth of the grass, and the movement of the insects it shelters…
Sitting out in the garden, I feel serene. I feel at home. And yet I always feel there is more to discover. The bounds of my garden may be small, but there is a whole world contained within it, and it is one I will never get tired of inhabiting.
The key difference is that a narrative essay is designed to tell a complete story, while a descriptive essay is meant to convey an intense description of a particular place, object, or concept.
Narrative and descriptive essays both allow you to write more personally and creatively than other kinds of essays , and similar writing skills can apply to both.
If you're not given a specific prompt for your descriptive essay , think about places and objects you know well, that you can think of interesting ways to describe, or that have strong personal significance for you.
The best kind of object for a descriptive essay is one specific enough that you can describe its particular features in detail—don't choose something too vague or general.
Cite this Scribbr article
If you want to cite this source, you can copy and paste the citation or click the "Cite this Scribbr article" button to automatically add the citation to our free Citation Generator.
Caulfield, J. (2022, November 28). How to Write a Descriptive Essay | Example & Tips. Scribbr. Retrieved March 2, 2023, from https://www.scribbr.com/academic-essay/descriptive-essay/
Is this article helpful?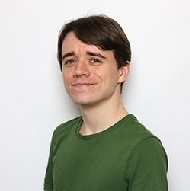 Jack Caulfield
Other students also liked, how to write a narrative essay | example & tips, how to write a literary analysis essay | a step-by-step guide, how to write an expository essay, what is your plagiarism score.

Choose Your Test
Sat / act prep online guides and tips, 250+ words to describe yourself in any situation.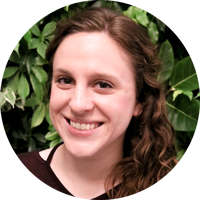 General Education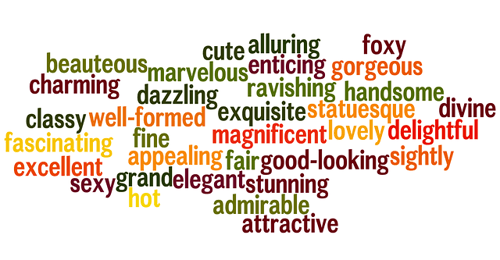 One skill everyone should have, whether you're applying to college or for a job, is how to describe yourself in a way that's both accurate and unique. In other words, what are some interesting, eye-catching words to describe yourself with?
We list more than 250 describing words and give you tips for figuring out how to pick words that best suit you and your personality. But first, what are some situations in which you'd need to know describing words?
Why Might You Need to Describe Yourself?
Before we dive into our list of words to describe yourself, let's answer an important question: why would you actually need to know any of these words? Put differently, in what situations would you need the following words to describe someone or yourself?
Here are some key instances you'll want to use these words to describe yourself:
Cover letter: A cover letter is required for most job applications; it emphasizes the best and most impressive aspects of yourself as a job candidate. As a result, you'll need to pick words that really make you stand out in a positive light.
Job interview: It's common for an interviewer to ask you to describe yourself in a number of words; therefore, it's important that you know some unique words you can use if you end up getting asked this basic interview question.
College application/personal essay: Most college applications require applicants to submit a personal statement (though not all do !). Your essay will stand out if you have some original and interesting words to describe yourself.
Online profile: Spice up your personal online profile, such as a dating profile or social media profile, by sprinkling in a few eye-catching adjectives.
Furthermore, if English is not your native language, this list of words to describe yourself can be a really great study resource you can use to learn some new vocabulary words!
List of 250+ Words to Describe Yourself
Most of these words are adjectives, but you'll also come across some nouns, too. We've divided up our list of words to describe someone in the following categories:
Cover Letter/Job Interview
College Application
Online Profile
All words are listed in alphabetical order.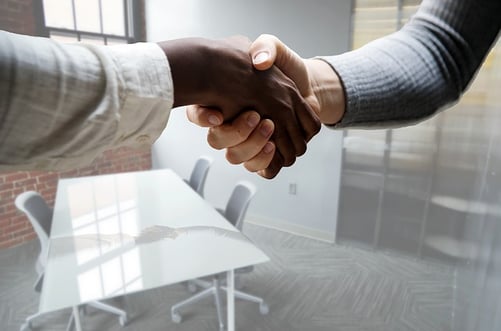 Words to Describe Yourself in a Cover Letter/Job Interview
You can use these professional words to describe yourself on a cover letter or in a job interview.
Interviewers often ask candidates to describe themselves in one to three words , so familiarizing yourself with some particularly interesting (and, of course, truthful!) words you can use to describe yourself should give you a leg up in the interview process.
We'll also give you a list of words you should not use to describe yourself on a cover letter and in a job interview.
Accomplished
Accountable
Adept [at something]
Collaborative
Communicative
Community-minded
Compassionate
Conscientious
Constructive
Cooperative
Customer-focused
Detail-oriented
Encouraging
Enterprising
Entrepreneurial
Experienced
Extroverted
Goal-oriented
Hardworking
High-achieving
Imaginative
Independent
International
Introverted
Knowledgeable
Level-headed
Multilingual
Open-minded
Perfectionist
Perseverant
Problem solver
Professional
Receptive [to criticism]
Resourceful
Responsible
Results-driven
Revenue-focused
Self-disciplined
Self-reliant
Self-starter
Team player
Trustworthy
Understanding
Words to NOT Use to Describe Yourself in a Job Interview
All the words above are fair game for a cover letter and/or job interview, just as long as they're true about you and you use them in a way that doesn't make it come across like bragging .
Now, here are some words you should avoid using in a professional situation, as they can make you sound self-centered, pretentious, or simply unoriginal:
In addition to these words, you should avoid any words with a clearly negative connotation , such as "lazy," "loud," "moody," and so on.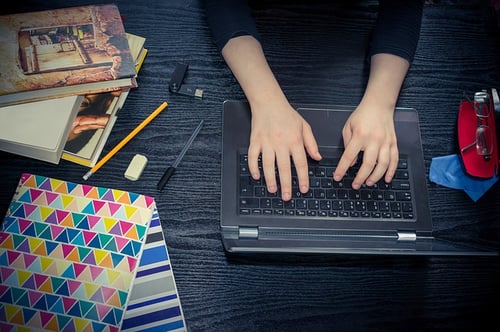 Words to Describe Yourself on a College Application
College applications are all about showcasing your biggest strengths, how you'll fit with the school, and your authentic self.
Unlike job interviews and cover letters, you're typically allowed (and encouraged) to get a little more personal on college applications , especially with the personal essay, which highlights your positive qualities and who you are as a person.
Here are some words to describe yourself on a college application. (Note that many of these words overlap with those on the list above.) Afterward, we'll give you some examples of words you should avoid in your college application.
Down-to-earth
Enthusiastic
Social butterfly
Strong-willed
Words to NOT Use to Describe Yourself on a College Application
Deserving [of something]
Noncommittal
Unmotivated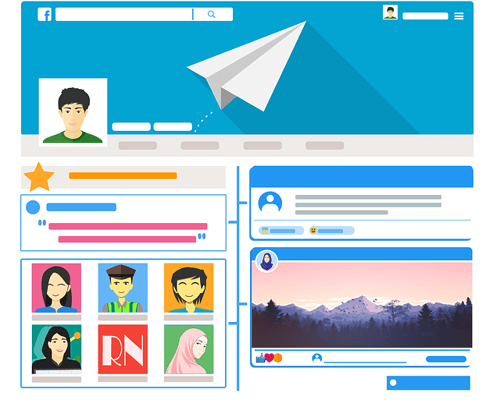 Words to Describe Yourself in an Online Profile
This last set of words to describe yourself can be used in more casual, relaxed spaces, such as an online dating profile or a social media account .
You could also use these words to describe someone else, such as a character in a work of fiction you're writing.
Adventurous
Affectionate
Alternative
Approachable
Competitive
Conservative
Considerate
Controversial
Family-oriented
Good listener
Instinctive
Interesting
Kindhearted
[Noun] lover
Philosophical
Progressive
Self-assured
Soft-spoken
Sophisticated
Spontaneous
Traditional
Unconventional
Warmhearted
Words to NOT Use to Describe Yourself in an Online Profile
How you talk about yourself in an online profile is really up to you and can be pretty casual, too (as long as it's not a professional LinkedIn profile). You'll want to stick to predominantly positive words, but sometimes words that describe your funny or entertaining flaws could be worth including.
That said, here are some words you should never put down in a profile as they can make you come across as highly self-centered, rude, and frankly unapproachable !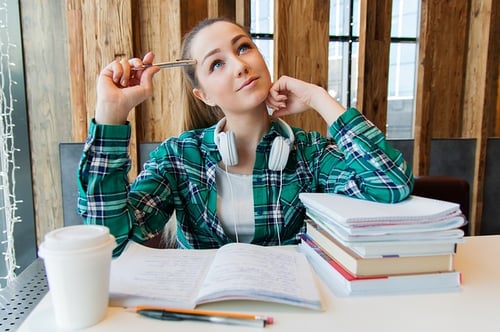 How to Describe Yourself: 4 Tips for Finding the Right Words
It's not easy choosing the right words to describe yourself —b ut knowing exactly what you want to highlight about yourself can help you figure out the best describing words to use, whether they're for a cover letter, personal essay, or online dating profile.
Here are four tips to help you brainstorm and find the right words to describe yourself with.
#1: Consider Your Audience
One of the most important things you'll need to consider before writing down tons of adjectives to describe yourself is your audience, or the person/people who will be hearing or reading the words you choose to use.
Your audience will play a fairly significant role in the words you ultimately choose, as you'll need to make sure you're coming across to them the way you want to.
For example, if your audience is a potential employer, you should use describing words that make you sound like an ideal fit at the company and that help you stand apart from other candidates (if you're not memorable, you likely won't get the job!).
Here are the general types of describing words different audiences will want to hear when it comes to describing yourself:
For job interviews/cover letters: Positive describing words that emphasize your (relevant) skills, experience, professional interests, and company fit
For college applications: Positive words that express your authentic personality, academic accomplishments/skills, ambitions, and overall school fit
For online profiles: Positive words (though it might be worth throwing in some "flaws" for humorous effect or to stand out from others!) that stress your individual personality traits, skills, and interests — keep it casual, too!
Once you've got your audience down, it's time to start thinking about your biggest strengths and most prominent personality traits.
#2: Think About Your Biggest Strengths
Whenever you're describing yourself, you should always emphasize your biggest strengths, that is, your very best qualities!
These can be any describing words that you personally see as strengths (even if others don't think the same — it's OK to try to change their minds). More importantly, these should be words that you feel best encapsulate who you are .
For example, I was once asked to describe myself in three words during a job interview. One of the words I used was "introverted" because I've always felt a strong connection to this word.
Though the word tends to have a slightly negative connotation, I took a bit of time to explain to my interviewers exactly why I saw introversion as a strength and how this trait would actually help me effectively perform my job.
So what's the lesson? Don't be afraid to be yourself — use words that reflect what you value in life and what you like most about yourself.
#3: Ask Others How They Would Describe You
If you're struggling to figure out how to describe yourself, it's a great idea to ask others close to you how they would describe you if asked by somebody else. Doing this can give you a clearer, more objective view of your strengths (and weaknesses) and help you figure out what types of words are most applicable to you.
If possible, ask a range of people to describe you, from family and friends to former coworkers.
For example, if you're applying to college, it'll help to get describing words about you from those connected to the college application process , such as your teachers and recommendation letter writers .
Simply ask them to write down a few words (adjectives or nouns) that best describe you and your academic or personal strengths, based on what they know about you.
#4: Be Careful Not to Exaggerate
Finally, take care to avoid any describing words that exaggerate your strengths or make you seem different from who you really are.
Remember that the point of describing yourself is to paint an authentic, positive portrait of yourself to your audience , whoever they are. If you lie or exaggerate something about yourself, then you're not accurately revealing who you are, which could confuse, anger, or disappoint your audience.
For instance, you probably wouldn't (and shouldn't) use the word "artistic" to describe yourself if you only ever painted a few pictures for an art class years ago and didn't enjoy the process.
Think of your interests and any personality traits or skills that come with these; this could help narrow down specific traits that are more relevant to you.
What's Next?
Applying to college? Then you'll need to know what a personal statement is . Once you've got the gist of it, check out our guide to how to write a great college essay and look at our compilation of 100+ college essay examples .
Got an interview coming up for a job or for college? It's important to be prepared. Aside from being asked to describe yourself, you might get asked any of these 14 questions .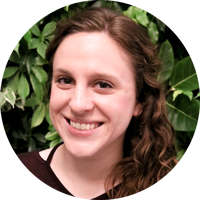 Hannah received her MA in Japanese Studies from the University of Michigan and holds a bachelor's degree from the University of Southern California. From 2013 to 2015, she taught English in Japan via the JET Program. She is passionate about education, writing, and travel.
Student and Parent Forum
Our new student and parent forum, at ExpertHub.PrepScholar.com , allow you to interact with your peers and the PrepScholar staff. See how other students and parents are navigating high school, college, and the college admissions process. Ask questions; get answers.
Ask a Question Below
Have any questions about this article or other topics? Ask below and we'll reply!
Improve With Our Famous Guides
The 5 Strategies You Must Be Using to Improve 160+ SAT Points
How to Get a Perfect 1600, by a Perfect Scorer
Series: How to Get 800 on Each SAT Section:
Score 800 on SAT Math
Score 800 on SAT Reading
Score 800 on SAT Writing
Series: How to Get to 600 on Each SAT Section:
Score 600 on SAT Math
Score 600 on SAT Reading
Score 600 on SAT Writing
Free Complete Official SAT Practice Tests
What SAT Target Score Should You Be Aiming For?
15 Strategies to Improve Your SAT Essay
The 5 Strategies You Must Be Using to Improve 4+ ACT Points
How to Get a Perfect 36 ACT, by a Perfect Scorer
Series: How to Get 36 on Each ACT Section:
36 on ACT English
36 on ACT Math
36 on ACT Reading
36 on ACT Science
Series: How to Get to 24 on Each ACT Section:
24 on ACT English
24 on ACT Math
24 on ACT Reading
24 on ACT Science
What ACT target score should you be aiming for?
ACT Vocabulary You Must Know
ACT Writing: 15 Tips to Raise Your Essay Score
How to Get Into Harvard and the Ivy League
How to Get a Perfect 4.0 GPA
How to Write an Amazing College Essay
What Exactly Are Colleges Looking For?
Is the ACT easier than the SAT? A Comprehensive Guide
Should you retake your SAT or ACT?
When should you take the SAT or ACT?
Stay Informed
Get the latest articles and test prep tips!
Looking for Graduate School Test Prep?
Check out our top-rated graduate blogs here:
GRE Online Prep Blog
GMAT Online Prep Blog
TOEFL Online Prep Blog
Holly R. "I am absolutely overjoyed and cannot thank you enough for helping me!"