We're sorry, this computer has been flagged for suspicious activity.
If you are a member, we ask that you confirm your identity by entering in your email.
You will then be sent a link via email to verify your account.
If you are not a member or are having any other problems, please contact customer support.
Thank you for your cooperation
Reflective Essay

Reflective Essay - Writing Guide with Examples
10 min read
Published on: Sep 21, 2020
Last updated on: Jan 3, 2023
On This Page On This Page
A reflective essay is a unique form of essay writing where you examine an experience and reflect on your own self. Use strong evidence and explain the real or imaginary scene in an interesting manner.
Your first order with us is FREE!
What is a Reflective Essay?
A reflective essay is a type of writing in which the essay writer describes an experience or event that they observe or examine. The word "reflective" means that you look back to the past and analyze them from the present. The writer analyzes the event of the past from the present point of view.
In a reflective essay, the writer must set the direction of thoughts. This essay is about the personal writer's opinions concerning certain subjects.
A reflective essay requires that the essay writer investigate his experience and show how their experience helped him develop a good person. It is based on your own experience that what you have learned.
The essay writers follow a logical and well-organized plan. It is the writer's job to maintain the balance between description and personal feelings.
Write a reflective paper after analyzing the particular event from the outside world and presents it to the audience in a subjective way. It is the best way to describe your own beliefs through essay writing.
Write a good essay; you need to gather and share your personal life experience. It is required to include a detailed description and a summary of the experience. You can also explain your thoughts and emotions in the reflective essay.
A reflective essay contains three types:
Theory-based reflective essay
A case Study
Based on personal experience
The most important thing in a reflective essay is identifying the strong points that you have include in your college essay .
Reflective Essay Format
Here is a format for your ease.
Introduction
Identify the focus
Outline scope
State thesis statement
Main Body Paragraphs
Supporting details
Background information
Summarize the main essay
Restate the thesis statement
How to Write a Reflective Essay?
When writing a reflective essay, your ideas, thoughts, and feelings should be well-organized. A good reflective essay is where you can explain all the events in sequence so the reader easily understands.
In the reflective essay, mention the strengths and weaknesses that you had experienced. Paint a picture in a way so the reader finds it interesting and read the entire essay.
Here are some steps that you need to follow when writing a reflective essay.
Let's discuss them in detail.
The first step in writing a great reflective essay is to choose a good topic. Start selecting the topic by brainstorming and research. A good topic makes your writing phase interesting.
When selecting the topic, make sure that the chosen topic is neither too broad nor too narrow. When selecting the topic, ask yourself how it affected your life, what you feel about it, is the reader likes this topic? These questions help when you create the thesis statement.
When selecting the topic, do the research. Start remembering all the minor details and other information related to the topic. Mind mapping and identifying all the main arguments help the reader follow the evolution of your thoughts and experience.
It is very helpful if you create a chart or table to keep track of all your information. List the main points, specific details that you found to be important.
List the personal experience and beliefs and mention how your response to being shared in the essay.
When you start writing the essay, write the most important lesson you have learned from your experience. The most significant moment becomes the thesis statement of your essay.
When writing the essay, try selecting your questions about your experience that relate to your topic. Answer the questions one by one and make sure that you answer them correctly.
The following are the questions, get an idea from them, and write your own questions.
What did you notice?
What did you feel?
What are the effects that you face after the event?
Despite these questions, you also have to ask yourself about your response and emotions.
A reflective essay is between 300 and 700 words long. Your teacher should verify the length of the essay. If your teacher wants a more word count, then write it according to their requirements.
A reflective essay has the same essay structure as other types of essays. It also includes an introduction, body paragraphs, and conclusion. For a good essay, a proper structure is important.
When you finish your essay, proofread and edit your essay before submitting it. Never submit the essay without proofreading. You can also submit the essay online for proofreading. If you have not proofread and edited the essay, you made a big mistake and ruined all your effort.
Reflective Essay Outline
The structure of the reflective essay is the same as other essays. When you start writing the essay, create the essay outline , and organize your thoughts and ideas. A poor outline makes your writing process difficult, so it is important to create a perfect outline.
An outline works in the entire essay, and it is a good way to arrange your ideas. When creating the outline, you have to know how to write the introduction, body paragraphs, and conclusion of the essay.
A reflective essay also starts with an introduction, like all other essays. An essay introduction should be brief but relevant to the topic. In this part, you can give a general overview of the topic to the reader.
Start your essay with a strong hook statement . The hook statement is the first thing that the reader reads in the introduction part.
In the introduction part, state the thesis statement but don't give too much information in this statement.
Remember that in this part, only give a brief overview and don't write the in-depth information.
Writing the body paragraphs is the hardest part of the reflective essay. Some writers spend a lot of time writing body paragraphs. If the outline is not creating well, then writing the body paragraphs is a time-consuming process.
It is the most important part of the essay and follows the proper chronological order. Describe the main issues in order related to the described event.
The body paragraphs are well-focused, and it is not a summary of your experience. Each body paragraph end with a concluding sentence.
The conclusion is the last part of the essay. In this part, you should provide a summary of the entire essay. Moreover, do not repeat the same point again and again.
Make sure the conclusion of the essay is powerful and encourage the readers to do further research. In this concluding part, restate the thesis statement, and no need to add new ideas.
Reflective Essay Examples
When you write a reflective essay for the first time, you must read the examples. It is a good way to write a well-written essay.
Here are some reflective essay samples that can give you a better understanding of the reflective essay.
Reflective Essay Example for High School
Reflective Essay Example
Reflective Essay Topics
In a reflective essay, you write about your personal experience, thoughts, and significant moments of your life. Choosing the right topic for the essay sometimes becomes a challenging task.
Some writers have all the information, but they are stuck on choosing the right and attention-grabbing topic. For your convenience, here is a list of topics for a reflective essay.
A surprise that you prepared for someone
The first thing you think of in the morning
When someone's words made you cry
When you laughed uncontrollably with someone
Swimming in a mountain lake
The experience of an earthquake or natural disasters
A vacation place that you liked in particular
Crossing a bridge and looking out over the water.
Your favorite persuasive essay topic
Place where you feel safe
Tips for Writing a Reflective Essay
Many professional writers also advise some writing tips and tricks that make your essay a successful one.
When you want to write an effective reflective essay, follow the professional guidelines. We compile a list of tips that makes your writing phase smooth and easy.
Choose the right topic for the essay, make sure that you have enough information
Properly convey your message through the essay
Write the essay with an overall emotion or theme in mind
Try to make the essay credible and informative
Provide your point of view about the related topic
Don't make any grammatical errors
Do not add irrelevant details
Support your thesis statement with strong arguments
Keep it short and to the point
Every student wants to polish their writing skills and wants good grades, so you can easily get help from professional writers.
If you are stuck from where you can get professional writers to help, consult CollegeEssay.org . It is an excellent essay writing service platform that assists you in all types of academic papers.
Place your order now and get your work done by professional writers.
Frequently Asked Questions
How many paragraphs are in a reflective essay.
In a reflective essay, you should follow a 5-paragraph format. However, you can add more paragraphs, and it depends on your chosen topic.
What is the goal of a reflective essay?
Writing a reflective essay aims to explore how they have changed and learned from their experiences.
Barbara P (Literature, Marketing)
Barbara is a highly educated and qualified author with a Ph.D. in public health from an Ivy League university. She has spent a significant amount of time working in the medical field, conducting a thorough study on a variety of health issues. Her work has been published in several major publications.
People also read
Best Reflective Essay Topics & Ideas for Students
Reflective Essay Outline - Samples & Template
Share this article
Keep reading
Join our mailing list for discount & offers
Privacy Policy
Cookies Policy
Terms of Use
Refunds & Cancellations
Our Guarantees
Affiliate Program
Referral Program
Disclaimer: Our website content is sometimes created using AI but is reviewed and verified by our experienced team of editors. All client orders are completed by our team of highly qualified human writers. The essays and papers provided by us are not to be used for submission but rather as learning models only.
Subscribed successfully!
Email Address Already Exists!
Please Enter Valid Email!
Reflective Essay: Ultimate Guide to Write a Successful Paper Easily
In a reflective essay, you share your own experience with some event or your thoughts regarding an article, lesson, lecture, etc. What makes that essay reflective is that you, as a writer, analyze a past event from the present.
In this article, writers of our essay writer service will share our ultimate writing guide with you on how to write a reflective essay and includes; the definition, essay format, and reflective essay examples that will inspire you.
What Is a Reflective Essay?
Reflective papers relate to some events or experiences. Writing one, you analyze the background, its meaning, and lessons that can be learned from it. That essay format requires you to open up about your thoughts and emotions to uncover your mindset, personality, traits of character, and background. Your reflective essay should include a description of the experience/literature piece as well as explanations of your thoughts, feelings, and reactions.
Reflections are very personal and subjective, but they must maintain a formal tone and be well organized
What Is the Purpose of Reflective Writing
A reflective paper is an academic writing assignment that reveals more details about your identity.
Mastering reflective writing allows you to:
Analyze and conclude what you've read, heard, or seen
Make connections between the text and yourself, or other texts and the world
Think about what you've learned and how you can, or will, use the newly acquired information
Write subjectively (from your point of view) and help identify your interests
The guide below will lead you to create the perfect reflective essay.
Need a Reflective Essay Written?
Hit us up with your assignment requirements, and our custom writers will write you an original paper.
What Do I Write About?
The reflective essay is probably an essay you can't borrow a topic for because it should be about your own thoughts and experiences. However, here are some ideas subjects you can write about to help you begin:
An experience you will never forget.
The moment you overcame a fear.
The most difficult choice you had to make.
A time your beliefs were challenged.
A time something changed your life.
The happiest or most frightening moment of your life so far.
Ways you think you or people can make the world a better place.
A time you felt lost.
An introspective look at your choices or a time you made the wrong choice.
A moment in your life you would like to relive.
You may find it convenient to create a chart or table to keep track of your ideas. Split your chart into three parts:
In the first column , write key experiences or your main points. You can arrange them from most important to least important.
In the second column , list your response to the points you stated in the first column.
In the third column , write what, from your response, you would like to share in the essay.
You may think sometimes 'How to write my college admissions essay?'. You can always address to our professional writers, pay for an academic essay and your task done asap.
Writing a Reflection Paper
If you're writing a reflection on a certain text, annotate your initial emotions and thoughts while reading it. If you are writing about yourself or an event in your life, brainstorm by making a chart with three columns: past experiences, descriptions, and reflections. This table should help you brainstorm and structurize the introduction and body of your essay.
Example: Past Experience: Volunteering in an animal shelter. Description: The shelter is located near a vet clinic. I was there with three other volunteers and the shelter's owner... Reflection: I was really surprised by the number of homeless animals and how tame they were. Working there was a very enriching experience...
Reflection Paper Format
The format of a reflective essay greatly differs from the argumentative or research paper. A reflective essay is more of a well-structured story or a diary entry that's rife with insight and reflection. You might be required to arrange your essay using the APA style or the MLA format.
And the typical reflection paper length varies between 300 and 700 words, but ask your instructor or employer about the word length if it was assigned to you. Even though this essay is about you, you should try to avoid too much informal language.
If your instructor asks you to format your paper in APA or MLA style, here are a few shortcuts:
Reflective Essay in MLA Format
Times New Roman 12 pt font double spaced;
1" margins;
Top right includes last name and page number on every page;
Titles are centered;
The header should include your name, your professor's name, course number, and the date (dd/mm/yy);
Last page includes a Works Cited.
Reflective Essay in APA Style
Include a page header on the top of every page;
Insert page number on the right;
Your reflective essay should be divided into four parts: Title Page, Abstract, Main Body, and References.
Reflective Essay Outline
To start organizing your reflective essay, look at your brainstorming table. The 'past experience' and 'description' should constitute less than 10% of your essay.
Your introduction should consist of the following:
The hook: grab the reader's attention with a short preview of what you'll be writing about.
Example: We found Buffy head-to-toe covered in tar, starved, and fur in patches under an abandoned garbage truck.
Thesis statement: The reflective essay thesis statement should include that 'past experience' information; a brief statement of what your essay is going to be about.
Example: That summer's volunteering experience at the animal shelter inspired me to pursue this type of work in the future.
The structure of body paragraphs is best discussed in chronological events. But, first, answer the bold questions in the 'reflection' section of the table; this should naturally create a linear storyline.
Here's an example of what the body paragraph outline should look like:
Expectations about the shelter
Example: I thought it was going to be boring and mundane.
First impression
Experience at the shelter
Example: Finding and rescuing Buffy.
Other experiences with rescuing animals
Discoveries
Example: Newly found passion and feelings toward the work.
A newly developed mindset
Example: How your thoughts about animal treatment have changed.
Wrap up your ideas and demonstrate a sense of how you've developed as a result of the experience. Describe your feelings, mention discoveries, and, most importantly, plans for the future.
Example: Buffy's case inspired me to pursue a career as a veterinarian, hopefully, one day working in an animal shelter.
Do You Need Some Help With Your reflective essay outline?
Count on the support of our professional writers.
Writing Tips
Follow these advices to success with a reflective paper.
Watch What You're Writing
A reflective paper is a very personal type of writing because it includes your feelings and opinions about something. Before adding something into your paper, ask yourself whether or not this information is appropriate to include.
If you feel uncomfortable writing about something personal, avoid including it in your essay, or, write about the issue in more general terms.
Stay Professional
Even though a reflection paper is personal, you should keep it professional. Avoid slang and use only correct spelling and grammar. Don't use abbreviations.
This is your story; the focus should be on your reflections and experiences. There's no need to go into detail about someone else in your custom essay. Even if this person had a big role in the experience you will talk about, you should remain professional and describe the actions the person took, not the person.
Check Twice
Review your paper sentence by sentence to eliminate all of your mistakes.
Keep your sentences to the point. Refrain from squeezing two thoughts into one sentence.
Make sure all your sentences have a purpose.
Put the Cherry on Top of Your Cake
Use transitional phrases to shift between arguments and introduce specific details. Using transitions will help your paper look professional.
Reflective Essay Writing: Video Tutorial
Reflective essay sample.
Referring to reflective essay examples can help you a lot. A sample paper can provide you with a useful insight into how a reflection essay should look like. Also, you can buy an essay online if you need.
How to Conclude a Reflective Essay
A reflective essay is a type of writing in which you describe some moment or experience from your life or share your thoughts on some text. The background should explore your personal ideas, feelings, and opinions about the event and how it affected you. To write a strong reflective essay, you should not only explain the change you underwent but also support it with details and examples. For example, if you discuss becoming more optimistic in life, you would discuss how you took a positive approach and how it resulted in a good outcome.
Read also a few definition essay examples to get a little more information.
Got an Idea but Struggle with Implementating it?
The fear of the blank page is a common thing among those who faces with writting. No worries, our professional writers here to assist you with any your request. Want us to take care of your outline?
Related Articles
How To Write A Reflective Essay: Definition, Outline, Examples
A reflective essay is a piece of writing in which an author uses personal life experiences to either teach a lesson or give life advice. The writer usually starts from an initial point and progresses using thorough details from the event(s), eventually bringing out some sort of conclusion to the story. The author's main task in such texts is to explain how those life experiences influenced their lives. To make things clear, a reflection essay aims to express how the progression of events influenced one's thoughts and feelings about certain life events and what quality lessons they took away from those events! 
Experts from our essay service have prepared all the necessary information for you, which will surely help you write a reflective essay worth the high grade. Alternatively, you can buy essay in advance to avoid any unnecessary stress! Read about our service in essay hub review .
What Is A Reflective Essay?
A simple reflective essay definition is a paper that dwells on the author's experiences or opinions on chosen issues. Yet, to fully define reflective paper, one needs to learn the primary types of writing and their specific features. For example, at first glance, an analytical essay may resemble a reflective one. However, papers of the first type analyze issues without associating them with the writer's personality.
In its turn, every reflective essay differs from other types due to personal pronouns and real-life examples related to the writer's own experience - this is exactly what makes an essay reflective. So, next time you ask, "what is a reflective essay?", remember that reflective essay writing is an essential part of many college disciplines and job interviews. Regardless of the writing circumstances, the format of reflective essay suffers few alterations.
Reflective Essay Format
While working on a format for a reflective essay, the author explores different situations and uncovers their views on the issues and situations. Due to its nature, a reflective essay may look like a flurry of speculation. Generally, writings of this type form two subgroups depending on the focal points.
Personal experience-based
Such writings usually reveal real-life facts about the writer. The key to success is making the author's image and related stories relatable to the target audience to engage the readers. Here, the author must back all arguments and main points up with relevant examples.
Opinions on literary characters, public persons, events, etc.
Reflective essays of this subtype also allocate a lot of space for personal opinions, ideas, and reflections. Yet, the focus of the study here shifts from the author himself to literary characters and events.
For example, the title My attitude towards Holden Caulfield is a perfect example of a reflective essay dedicated to the literary character. A reflective essay format is probably the only essay where you can avoid any normal academic writing style. Of course, not unless your teacher requires you to use MLA or APA format.
You should use Times New Roman, 12 font, and double-spaced.
1" margins.
All of your titles must be centered.
The top right of every page includes your last name and the page number.
The header on your paper should have your name, the professor's name, the course number, and the date.
The last page must include a Works Cited.
Have a header on top of every page.
Make sure every page is numbered in the top right corner.
Your essay must be divided into four parts: title page, Abstract, Main Body, and References.
How To Write A Reflective Essay?
As mentioned above, topics suggested for this type of writing differ depending on the writing circumstances. Job seekers often need to write personal reflective essays to make employers consider their candidature. Children write reflective essays about their families, hobbies, and summer holidays at school. Define your purpose and target audience.
Depending on the TA, pick the most suitable writing style and think of the relevant linguistic means to bring your idea to the readers.
There are no limitations on what you can write. Yet, to maintain the smooth flow of the text, even every law essay help the writer needs to see the ultimate goal. What it would be is up to you: a thought-provoking story, a mere reminiscence, a piece that aims to make people cry, or even a warning.
Read the instructions carefully. Some may come in handy for writing a preliminary plan.
Thinking about how to write a reflective essay, remember that no particular chain of logic is required for a high grade. What counts is the ability to write your thoughts, stick to the main point, and notice life around you. Do not force yourself to follow the standard introduction-body-conclusion pattern. Some reflective essay titles are synonymous with thesis statements. They may even reveal the conclusions the author dwells on in the text.
Do not overload the text with excessive explanations and petty details unrelated to the ultimate goal.
Those who have trouble when thinking about how to start a reflective essay need to remember two tips:
Write the introduction last when the rest of the text is ready. This trick could help avoid clumsy unengaging sentences telling the readers as little as nothing about the matter.
If the text seems incoherent, try crossing out the first sentences of each abstract idea. Experience shows people tend to use long lead-ins in reflective essays to make the text appear more substantial.
Remember that this type of essay requires a creative approach. For example, you may include your conclusion in the last body paragraph or end it with a cliffhanger. You could keep the suspense or reveal everything at the very beginning.
Reflective Essay Outline
The order of abstracts in an essay is usually reduced to three main parts. Yet, just as stated above, in this type of writing, a traditional formula may suffer significant changes:
Introduction
The introduction should intrigue the reader so that they can't refrain from reading the rest. Writers achieve this goal through the use of contradictions, ironic instances, and suspense. A great example is a reflective essay outline works throughout the paper and is an excellent approach to organizing your ideas. The order of abstracts in an essay is usually reduced to three main parts, the same as in other essays. Yet, just as stated above, in this type of writing, a traditional formula may suffer significant changes:
The introduction should grab the reader's attention so they can't refrain from reading the rest. Writers achieve this goal through contradictions, ironic instances, and suspense. A great example is " My first college frat party."
Reflective Essay Introduction Example:
My friends invited me to my first college frat party this weekend, and the things I saw and experienced were just unbelievable.
That sentence is an amazing example of a captivating reflective essay introduction. In one sentence, you explained to the reader what you would be talking about and made it sound interesting. The first few sentences of your introduction should always contain a small glimpse of the big picture, which you shall reveal in the body paragraph of the essay. The final sentence of the intro is the core point of your entire paper and is called the reflective essay thesis, which will be based on the most significant moment. In this sentence, you clearly state the effects of the catalytic event and the overall significance of those changes. The thesis statement will be proven in the body paragraphs!
Body Paragraphs
The body of the text should dwell on the matter introduced by the reflective essay thesis. The first problem students encounter when writing such essays is complete freedom of thought expression. It is easy to lose the chain of logic and start jumping from one idea to another. So, a practical suggestion – stick to the chosen narration line. Or better, make a separate structural plan for the body paragraphs.
There could be as many body paragraphs as you want. Depending on the topic, the text may, for example, have a one-sentence introduction and a hidden conclusion, but the body part will always be the biggest one. In this middle part, use as many opinion-showing words as possible. Introduce arguments to support your position or reinforce descriptions. Argumentative points may appear in a few examples, facts, phenomena of public life, events, real-life situations and experiences, scientific evidence, references to scholars and scientists, etc. Do not use too many examples unless you want to sound unsure of your views. One piece of evidence would suffice for a personal reflective essay. Two reinforcing examples will be enough for reflective essays, engaging elements of literary analysis or speculating about various phenomena. A reflective essay example with three or more sample facts will seem overloaded.
Reflective Essay Body Example:
After the frat party I went to this weekend, it became evident that almost every other college student can't handle a drink whatsoever.
Up top, you will see a good body paragraph intro. The topic sentence of that paragraph already explains what you will be discussing in the paragraph. Like in the introductory paragraph, the first sentence in your body paragraphs should excite the reader to read the entire story. During the body paragraphs, give vivid detail and examples to give the essay real-life features. In other words, put the reader into the story by giving relatable examples of situations and meticulously describing minor details. The more creative each sentence is and the more it captivates the reader with its literary style, the higher the excitement and interest level of the reader will be.
The conclusion as a separate element is not mandatory for reflective essays. Yet, make it concise if you decide upon the essay structure that requires final notes to back up the body part of the text. The main requirement for the conclusion: it should not be purely formal. This part should organically supervise the arguments presented in the body paragraphs. Looking for a reflective essay sample on the internet, you will most likely find examples featuring a full-blown conclusion. Of course, you could use them as templates for essay writing. Still, if you want to impress your readers and make them think about your work more, do not blatantly feed personal observations to them. Make people read between the lines and see your ideas and emotions in the body part of the text instead.
Reflective Essay Conclusion Example:
After looking back at that frat party experience, I have come to the conclusion that I will not support underage drinking.
As you may already know, your conclusion is where you sum up everything you have been speaking about in your essay. Then, using the information and events described in the body paragraph, bring everything back to a final concluding point in which you briefly reinstate how the experiences regarding this event molded and shaped your body physically and or mentally. Lastly, you should inform the reader of your final opinion on the topic.‍
Reflective Essay Topics
A reflective essay is, without a doubt, one of the only essays that this essay is all about you and your experiences. Therefore, write my paper , professionals have prepared some ideas that could help you come up with a few good reflective essay topic examples.
Personal Topics
1. My first volunteer experience.
2. What strengthens my self-confidence?
3. Reflections on how I overcame life's difficulties.
4. What I learned from a joint trip with my friends.
5. First experience as a public speaker.
6. What traits in people discourage a friendly attitude?
7. A time when I knew it was depression.
8. White lies. The one time I had to lie to make life easier for my friend.
9. My first month in therapy.
10. My favorite book in childhood.
Family Topics
1. What role do family traditions play in my life?
2. What is a perfect family?
3. Meeting my partner's parents for the first time.
4. Story of how I separated from my parents.
5. Losing a loved one and how to cope with it.
6. Taking care of elderly relatives.
7. Relationships with younger siblings.
8. What holidays are most celebrated in your family?
9. Have you ever run away from home?
10. The last time my parents and I went on vacation.
Nature Topics
1. A bike ride in the mountains.
2. The weekend I spent by the lake.
3. What thoughts do sunsets invoke in my mind? 4. From a seed to a tree. My experience in gardening.
5. Pondering nature's beauty during morning power walks.
6. Out in the wilderness. My first camping trip.
7. What steps do I take every day to protect the planet?
8. How living in a village changed my perception of nature.
9. Reflections on my first encounter with a wild animal.
10. Five laws regarding environmental protection I find most efficient.
Significant Places Topics
1. A first visit to the capital city.
2. The first foreign country I visited.
3. A place described in a book that I want to visit.
4. Beautiful places I visited as a child.
5. Following the historical paths. A visit to old battlefields.
6. My family's summerhouse and childhood nostalgia.
7. Places that bring up memories of the first love.
8. Visiting my grandparents' house.
9. My Alma Mater.
10. The city I want to move to after graduation.
Topics about Hobbies
1. Why are hobbies important in children's lives?
2. How I turned my hobby into a full-time job.
3. Reflections on how my hobby made me closer to my parents.
4. One whole day, I dedicated myself to my hobby.
5. Can a hobby bring both joy and money?
6. How university gave me a new hobby.
7. Reading comic books.
8. How I learned to play guitar in one year.
9. Why I had to abandon my hobby.
10. How I used hobbies to reinforce my resume.
Reflective Essay Rubric
Crafting a reflective essay involves thoroughly going through the writing process. First, let's look at the given examples:
A Good Reflective Essay Shows The Following:
The essay showed the reader the "big picture" that you, as an author, tried to show. Focus on showing how your reflection on the event brought about new changes to your mentality or physicality!
Your essay has an overall "cause and effect" notion. Something happened to you, and from that experience, you have changed.
Throughout the essay, you have shown the reader that you can look at your actions from an outside perspective.
Preferably have a super interesting reflective essay topic. It should be unique, something you won't read or hear about often.
A Bad Reflective Essay Fails To Show The Following:
The essay has failed to show the reader the author's "big picture."
Your reflective essay does not have even the slightest hint of a cause and effect essay.
Throughout the essay, you failed to show the reader that you can look at your actions and decisions from another perspective.
Reflective Essay Examples
Here we prepared reflective essay examples that will inspire your writing process!
"My first day at work after graduation"
To grasp the idea of how all the tips above work when combined, our team prepared examples. For example, one of the reflective essay samples to consider would be the following one:
Agitation. Excitement. Shock. Anger. Melancholy. Relief. Gratefulness. This list hardly covers half of the emotional spectrum I experienced on my first day at my job.
As soon as I graduated from the University with a technical degree, I realized that people interest me more than machines. I passed a career aptitude test and found out that working with people suits my personality type better than dealing with mechanisms. So, right before graduation, I entered the HR-related internship program at a bank. In a month, I got my diploma, put it on a shelf, and got a job as an assistant in the personnel department of a big IT company. This area caught my interest after watching one too many TV series.
And here it is – my first day. The air of importance and intricate business processes was so thick that I thought I could touch it. Strangers, most of them older than I was, seemed all-knowing and experienced. Excitement filled me to the top of my head. It was hard to keep a serious face while everything inside my head was shouting: "I did it! I am a big-shot HR manager!". Finally, I got my first job. It got everything a young green manager wanted – a comfy chair, a set of office supplies, and a computer screen that took half of the desk. Pure happiness and bliss enveloped by a naïve soul.
At a new job, everyone wants to show their best traits. You are ready to jump out of your skin to endear yourself to your boss and colleagues when it is your first job. Unfortunately, this approach puts immense pressure on the new employee.
At first, everything went well. My new boss gave me a pretty simple task, and I finished it in just a couple of hours. To my way of thinking, it should have been my first success. While I was walking across the room to show the result of my work, I painted a picture in my head where Mr. Smith (my boss) shook my hand and told me that I was a capable manager and so on. Should I tell you that nothing of the kind happened at that moment?
Mr. Smith did not share my enthusiasm toward the presentation I made. Long story short, instead of the expected praise, it received scads of criticism, and I returned to my desk sobbing. And at first, I didn't even know how to react.
A young HR manager named Tina from our department came up to me and offered to get some air. It was a real shock and a pleasant surprise. She was nice to me and explained that our boss was busy developing new recruitment plans for the upcoming meeting with the CEO, and my presentation was a part of the project. She said that it did contain mistakes Mr. Smith pointed out, but there was nothing to cry over. Later, she helped me fix it, and then I realized that justified criticism could become a stimulus for growth.
I accepted criticism and turned it into a new skill. From that day on, I started seeing the different approaches to work typical for top and middle managers.
Need Help With Your Reflective Essay Writing?
Did you realize that you had written a poor reflective essay template just after reading our article? Are you panicking because your deadline is approaching and you do not know where to seek an essay helper ? Fortunately you can find a dissertation writer for hire at EssayHub. To see the quality of our tasks, you can check exemplification essay examples .
Plagiarism Report
Unlimited Revisions
24/7 Support
Words with Friends Cheat
Wordle Solver
Word Unscrambler
Scrabble Dictionary
Anagram Solver
Wordscapes Answers
Make Our Dictionary Yours
Sign up for our weekly newsletters and get:
Grammar and writing tips
Fun language articles
#WordOfTheDay and quizzes
By signing in, you agree to our Terms and Conditions and Privacy Policy .
We'll see you in your inbox soon.
Reflective Essay Examples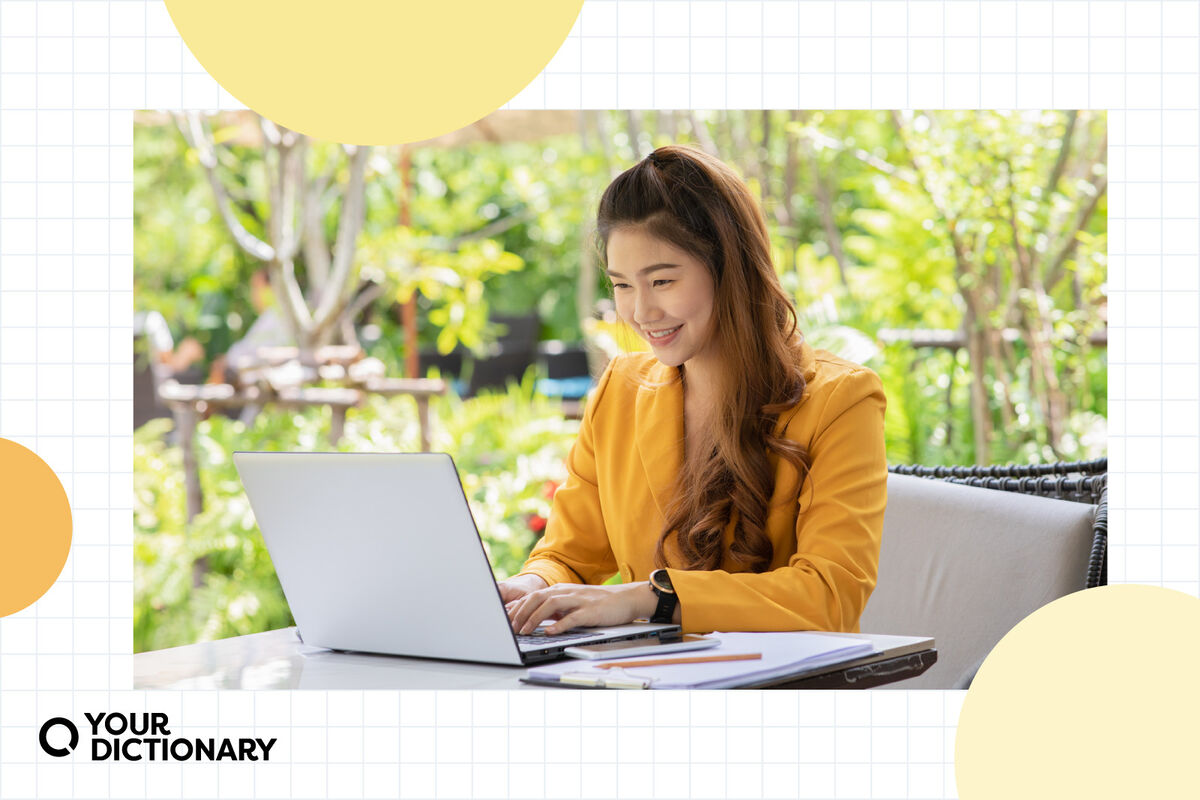 DESCRIPTION Woman Using Laptop Writing a Reflective Essay
SOURCE Yuttana Jaowattana / EyeEm /
PERMISSION Used under Getty Images license
Self-reflection might seem like a no-brainer when you start a reflective paper. But, delving into your thoughts and experiences is harder than you might think. Learn what a reflective essay is and how to write one through a few examples. Plus, explore several topics to get you started.
What Is Reflective Writing?
Reflective writing is a form of creative writing where you examine an experience or situation through self-reflection. Through the course of creating the reflective paper, you describe insights that you gained or express your views on some experience. Reflective essays are typically personal writings about an experience, but they can be made up as well.
Tone and Structure
Self-reflection is a personal experience. Therefore, the tone and voice of the writing are personal as well. Written typically from a first-person point of view , these types of essays take the reader through a journey of growth and discovery.
The structure and format follow a typical essay writing outline . Begin with a great hook and a strong introduction . Pull the reader in without giving too much away, then provide a quick overview of the reflective topic. Next, in the body of the essay, move into the meat of the paper by describing your experiences and growth. Round out your writing with a solid conclusion that concisely restates what you learned.
Examples of Reflective Essays
Now that you have an understanding of what it takes to write a reflective essay, check out a few examples for inspiration.
My Little Brother
This essay example is written at a middle or high school level, reflecting on the arrival of a younger sibling.
In my short life, there are many experiences that could qualify as life-changing. Every new experience was, at one time or another, the first experience. For good or bad, each instance changed the course that my life has taken. But, the most transformative experience was the birth of my youngest brother. Joel is someone my parents often call a happy accident. At the time that my mother became pregnant, I was 13, and my other brother, Jake, was 10. We were what you would call a well-rounded, perfect family of four. We neatly fit into the perfect classification in nearly every way. We didn't realize what we were missing until the moment that my youngest brother first opened his striking blue eyes. In truth, I resented the fact that I would be having another sibling. Nothing needed to be added to our family, and my mother, already 38 at the time, was considered high risk because of her age. The pregnancy itself was full of complications that sent the straight course of my life into rollercoaster-like loops that my 13-year-old mind had a hard time comprehending. But now, I can see how forging through those loops helped me to roll with the punches that life inevitably brings The day Joel was born, my mother took me with her to the hospital rather than my father. It wasn't a planned move, but Jake and my father were both feverish; I was the next best alternative. Sitting with her through every contraction, I gained a new respect for just how powerful and strong a woman could be in what might be considered their weakest moment. Holding her hand and feeding her ice chips, I gained a connection with my mother that I didn't realize we were lacking. The moment my new baby brother came into this world, I realized two things nearly simultaneously. First, you don't realize how much you need something until it's sitting in your lap. Second, my life after this moment would never be the same. The moment he curled his chubby little finger around mine, I understood the words "happy accident" completely. There are many different experiences in life that have changed a part of me as a person. But, nothing so profoundly changed my views and outlook on life like the birth of my youngest brother. Joel's arrival was a life-altering event that caused me to see the world through new eyes.
Reading My Favorite Book
This reflective essay example about a favorite book is something you might find at the middle or high school level.
When it comes to books, I didn't understand the appeal. I'd read one after another for each assignment not understanding what all the fuss was about. However, the moment I read Pride and Prejudice , it was like my literary eyes opened for the first time. It stirred love within me for classics I didn't realize could exist. When I was first given the assignment of reading Pride and Prejudice , like many of my friends, I scoffed. With an eye roll, I internally calculated how much time I would have to read the book and write a report. I sighed at the loss of time with my friends for a stupid classic. Cracking open the cover, I was determined to hate it before even reading the first words. By the time I reached page 3, I nearly called it quits. But there was something about Elizabeth Bennet that quietly piqued my interest. I can't say where, but somewhere along the way, my eyes devoured the pages instead of trudging along. The moment I reached the end, I was ecstatic and disappointed at the same time. Their ending had been perfect, but I realized I would miss them. Not only them, but I would also miss being part of their world. It was the first time characters of a story had affected me this way, so I tried to shake it off. However, after several days, that sadness carried me to the classics section of the school library. The moment I cracked open my next classic, my soul instantly felt more at ease, and I've never looked back. I never thought I'd say a book changed me, but in this case, it's true. The love I found in Pride and Prejudice introduced me to a beautiful world of classic literature I can't imagine living without. Despite not reading Pride and Prejudice for a while, it will always be my favorite book.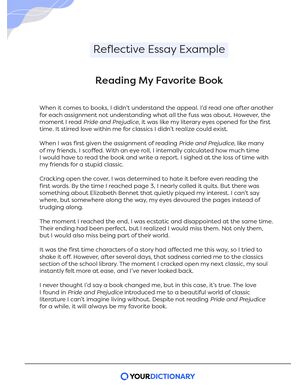 Reflective Essay Book
Creative communication.
This reflective essay example about the topic of creative writing is what you might expect to see at the college level.
I've always felt I excel in written communication. The skill of effectively communicating my thoughts and feelings through words and expressions seemed to come easily to me. However, I didn't realize how much my writing was lacking until my thoughts and feelings on writing were pushed nearly to their breaking point through my creative writing course. Learning the best way to manage time was a huge hurdle for me. I've always been a procrastinator. However, after the first day of class, I realized I would need to modify my thinking and approach to homework. I wasn't able to completely kill the procrastination habit I developed in high school, but I did learn some much-needed time management skills. I also learned how writing without the looming cloud of a deadline could open a creative door. A natural thinker and writer at heart, I thought I understood creative expression and wordplay... until my professor handed me my first grade. Upon looking at that striking "D" on the paper, I realized I would have to push myself harder and explore the depths my writing could reach. Not only did I learn to sharpen my technical writing chops, but I have found out how to dig into my creative soul to view my emotions and experiences in a whole new way. Going beyond the five-paragraph essay and fully exploring my feelings about a situation or action was challenging. This creative writing class pushed me to realize there isn't a limit on words when it comes to expressing something. I can convey a simple action a million different ways, and I mastered how to explore each one to find perfection in my written words. I also picked up new flexibility in my writing by opening my mind to different scopes of expression. Expressing all the changes that this class wrought in my writing is truly difficult. But, over the course of the eight weeks we spent together, I became a more competent writer. Not only do my words contain more depth and soul, but my writing itself has entered a whole new arena I didn't realize was possible. By studying new techniques and researching other approaches, I now have a sturdy foundation and a robust writing arsenal for future endeavors.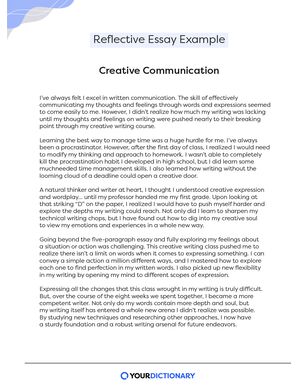 Reflective Essay Communication
Finding the perfect topic.
Half the battle in creating a great reflective paper is finding the perfect topic to write about. Your topic should be something that you experienced, learned, or grew from. It could also be a topic that requires you to think more deeply about a place or book.
Some fun, creative topics for self-reflection include:
A fight with a family member - Why did it impact you? What did it change about you?
The moment you feel in love - Explore the feelings and emotions that come with love and how it changes you.
A sunset - What is it about the beauty of a sunset that impacts you?
Your secret spot in your house - What about that spot is so important?
Your first job - What was the experience like? Why was it meaningful?
Your first date - Examine your emotions on the first date. Did it live up to the hype or fall short?
Getting engaged - Discuss your feelings and the meaning of the experience.
Experience in a college class - Class experiences are designed to change or mold you in some way. Discuss how you grew and fell short.
Your first year in college - This is another larger-than-life event full of self-reflection.
Is college important? - People feel strongly one way or another about college. What are your experiences?
What college has taught you - How has attending college changed you and your thinking? Has it helped you grow as a person?
A vacation you'll never forget - What about the vacation was so memorable?
An incident you can't forget - Why can't you forget it? Explore your thoughts and emotions.
Your most embarrassing moment - Everyone's most embarrassing moment is different, but there is always a lot of growth.
Birth or death of a loved one - This can have a very profound effect on a person.
Public speaking - People are either good or bad at public speaking. How did you feel?
First fight with a friend - Were you able to get past the fight? How old were you? How did it change your relationship?
Big win or loss of a sports team - This could be a sports team you were on or a sports team you love.
Moving - This could be moving to college or moving away. Explore the way that the move affected you.
Helping someone - Did you ever help a family or someone in need? What was the experience like? How did it make you feel as a person?
The Art of Self-Reflection
Reflecting on a personal experience might seem like an easy essay to write. However, to ace your reflection paper, dive deeply into your feelings and choose a topic that triggers a strong emotional response.
If a reflective essay doesn't fit you, try exploring more about argumentative essays , including tips for making a compelling argument.
Recent Posts
Overcoming Emotional Problems Whilst Studying
A guide to mature finance, funding and affordability
6 things to consider when choosing the right postgraduate course for you
The Viva Exam: things to consider when preparing for your exam
Four types of essay explained
Top tips for meeting urgent essay deadlines
How to embrace university as a mature student
Dissertation vs thesis: what's the difference?
Everything you need to know about postgraduate study
Being a university student during COVID-19
Academic News
Custom Essays
Dissertation Writing
Essay Marking
Essay Writing
Essay Writing Companies
Model Essays
Model Exam Answers
Oxbridge Essays Updates
PhD Writing
Significant Academics
Student News
Study Skills
University Applications
University Essays
University Life
Writing Tips
A complete guide to writing a reflective essay
(Last updated: 11 November 2021)
Since 2006, Oxbridge Essays has been the UK's leading paid essay-writing and dissertation service
We have helped 10,000s of undergraduate, Masters and PhD students to maximise their grades in essays, dissertations, model-exam answers, applications and other materials. If you would like a free chat about your project with one of our UK staff, then please just reach out on one of the methods below.
"The overwhelming burden of writing my first ever reflective essay loomed over me as I sat as still as a statue, as my fingers nervously poised over the intimidating buttons on my laptop keyboard. Where would I begin? Where would I end? Nerve wracking thoughts filled my mind as I fretted over the seemingly impossible journey on which I was about to embark."
Reflective essays may seem simple on the surface, but they can be a real stumbling block if you're not quite sure how to go about them. In simple terms, reflective essays constitute a critical examination of a life experience and, with the right guidance, they're not too challenging to put together. A reflective essay is similar to other essays in that it needs to be easily understood and well structured, but the content is more akin to something personal like a diary entry.
In this guide, we explore in detail how to write a great reflective essay , including what makes a good structure and some advice on the writing process. We've even thrown in an example reflective essay to inspire you too, making this the ultimate guide for anyone needing reflective essay help.
In a reflective essay, a writer primarily examines his or her life experiences, hence the term 'reflective'. The purpose of writing a reflective essay is to provide a platform for the author to not only recount a particular life experience, but to also explore how he or she has changed or learned from those experiences. Reflective writing can be presented in various formats, but you'll most often see it in a learning log format or diary entry. Diary entries in particular are used to convey how the author's thoughts have developed and evolved over the course of a particular period.
The format of a reflective essay may change depending on the target audience. Reflective essays can be academic, or may feature more broadly as a part of a general piece of writing for a magazine, for instance. For class assignments, while the presentation format can vary, the purpose generally remains the same: tutors aim to inspire students to think deeply and critically about a particular learning experience or set of experiences. Here are some typical examples of reflective essay formats that you may have to write:
A focus on personal growth: A type of reflective essay often used by tutors as a strategy for helping students to learn how to analyse their personal life experiences to promote emotional growth and development. The essay gives the student a better understanding of both themselves and their behaviours.
A focus on the literature: This kind of essay requires students to provide a summary of the literature, after which it is applied to the student's own life experiences.
What do I write about?
As you go about deciding on the content of your essay, you need to keep in mind that a reflective essay is highly personal and aimed at engaging the reader or target audience. And there's much more to a reflective essay than just recounting a story. You need to be able to reflect (more on this later) on your experience by showing how it influenced your subsequent behaviours and how your life has been particularly changed as a result.
As a starting point, you might want to think about some important experiences in your life that have really impacted you, either positively, negatively, or both. Some typical reflection essay topics include: a real-life experience, an imagined experience, a special object or place, a person who had an influence on you, or something you have watched or read. If you are writing a reflective essay as part of an academic exercise, chances are your tutor will ask you to focus on a particular episode – such as a time when you had to make an important decision – and reflect on what the outcomes were. Note also, that the aftermath of the experience is especially important in a reflective essay; miss this out and you will simply be storytelling.
It sounds obvious, but the reflective process forms the core of writing this type of essay, so it's important you get it right from the outset. You need to really think about how the personal experience you have chosen to focus on impacted or changed you. Use your memories and feelings of the experience to determine the implications for you on a personal level.
Once you've chosen the topic of your essay, it's really important you study it thoroughly and spend a lot of time trying to think about it vividly. Write down everything you can remember about it, describing it as clearly and fully as you can. Keep your five senses in mind as you do this, and be sure to use adjectives to describe your experience. At this stage, you can simply make notes using short phrases, but you need to ensure that you're recording your responses, perceptions, and your experience of the event(s).
Once you've successfully emptied the contents of your memory, you need to start reflecting. A great way to do this is to pick out some reflection questions which will help you think deeper about the impact and lasting effects of your experience. Here are some useful questions that you can consider:
– What have you learned about yourself as a result of the experience?
– Have you developed because of it? How?
– Did it have any positive or negative bearing on your life?
– Looking back, what would you have done differently?
– Why do you think you made the particular choices that you did? Do you think these were the right choices?
– What are your thoughts on the experience in general? Was it a useful learning experience? What specific skills or perspectives did you acquire as a result?
These signpost questions should help kick-start your reflective process. Remember, asking yourself lots of questions is key to ensuring that you think deeply and critically about your experiences – a skill that is at the heart of writing a great reflective essay.
Consider using models of reflection (like the Gibbs or Kolb cycles) before, during, and after the learning process to ensure that you maintain a high standard of analysis. For example, before you really get stuck into the process, consider questions such as: what might happen (regarding the experience)? Are there any possible challenges to keep in mind? What knowledge is needed to be best prepared to approach the experience? Then, as you're planning and writing, these questions may be useful: what is happening within the learning process? Is the process working out as expected? Am I dealing with the accompanying challenges successfully? Is there anything that needs to be done additionally to ensure that the learning process is successful? What am I learning from this? By adopting such a framework, you'll be ensuring that you are keeping tabs on the reflective process that should underpin your work.
Here's a very useful tip: although you may feel well prepared with all that time spent reflecting in your arsenal, do not, start writing your essay until you have worked out a comprehensive, well-rounded plan . Your writing will be so much more coherent, your ideas conveyed with structure and clarity, and your essay will likely achieve higher marks.
This is an especially important step when you're tackling a reflective essay – there can be a tendency for people to get a little 'lost' or disorganised as they recount their life experiences in an erratic and often unsystematic manner as it is a topic so close to their hearts. But if you develop a thorough outline (this is the same as a 'plan') and ensure you stick to it like Christopher Columbus to a map, you should do just fine as you embark on the ultimate step of writing your essay. If you need further convincing on how important planning is, we've summarised the key benefits of creating a detailed essay outline below:
Now you're familiar with the benefits of using an outline for your reflective essay, it is essential that you know how to craft one. It can be considerably different from other typical essay outlines, mostly because of the varying subjects. But what remains the same, is that you need to start your outline by drafting the introduction, body and conclusion. More on this below.
Introduction As is the case with all essays, your reflective essay must begin within an introduction that contains both a hook and a thesis statement. The point of having a 'hook' is to grab the attention of your audience or reader from the very beginning. You must portray the exciting aspects of your story in the initial paragraph so that you stand the best chances of holding your reader's interest. Refer back to the opening quote of this article – did it grab your attention and encourage you to read more? The thesis statement is a brief summary of the focus of the essay, which in this case is a particular experience that influenced you significantly. Remember to give a quick overview of your experience – don't give too much information away or you risk your reader becoming disinterested.
Body Next up is planning the body of your essay. This can be the hardest part of the entire paper; it's easy to waffle and repeat yourself both in the plan and in the actual writing. Have you ever tried recounting a story to a friend only for them to tell you to 'cut the long story short'? They key here is to put plenty of time and effort into planning the body, and you can draw on the following tips to help you do this well:
Try adopting a chronological approach. This means working through everything you want to touch upon as it happened in time. This kind of approach will ensure that your work is systematic and coherent. Keep in mind that a reflective essay doesn't necessarily have to be linear, but working chronologically will prevent you from providing a haphazard recollection of your experience. Lay out the important elements of your experience in a timeline – this will then help you clearly see how to piece your narrative together.
Ensure the body of your reflective essay is well focused and contains appropriate critique and reflection. The body should not only summarise your experience, it should explore the impact that the experience has had on your life, as well as the lessons that you have learned as a result. The emphasis should generally be on reflection as opposed to summation. A reflective posture will not only provide readers with insight on your experience, it'll highlight your personality and your ability to deal with or adapt to particular situations.
Conclusion In the conclusion of your reflective essay, you should focus on bringing your piece together by providing a summary of both the points made throughout, and what you have learned as a result. Try to include a few points on why and how your attitudes and behaviours have been changed. Consider also how your character and skills have been affected, for example: what conclusions can be drawn about your problem-solving skills? What can be concluded about your approach to specific situations? What might you do differently in similar situations in the future? What steps have you taken to consolidate everything that you have learned from your experience? Keep in mind that your tutor will be looking out for evidence of reflection at a very high standard.
Congratulations – you now have the tools to create a thorough and accurate plan which should put you in good stead for the ultimate phase indeed of any essay, the writing process.
Writing your essay
As with all written assignments, sitting down to put pen to paper (or more likely fingers to keyboard) can be daunting. But if you have put in the time and effort fleshing out a thorough plan, you should be well prepared, which will make the writing process as smooth as possible. The following points should also help ease the writing process:
– To get a feel for the tone and format in which your writing should be, read other typically reflective pieces in magazines and newspapers, for instance.
– Don't think too much about how to start your first sentence or paragraph; just start writing and you can always come back later to edit anything you're not keen on. Your first draft won't necessarily be your best essay writing work but it's important to remember that the earlier you start writing, the more time you will have to keep reworking your paper until it's perfect. Don't shy away from using a free-flow method, writing and recording your thoughts and feelings on your experiences as and when they come to mind. But make sure you stick to your plan. Your plan is your roadmap which will ensure your writing doesn't meander too far off course.
– For every point you make about an experience or event, support it by describing how you were directly impacted, using specific as opposed to vague words to convey exactly how you felt.
– Write using the first-person narrative, ensuring that the tone of your essay is very personal and reflective of your character.
– If you need to, refer back to our notes earlier on creating an outline. As you work through your essay, present your thoughts systematically, remembering to focus on your key learning outcomes.
– Consider starting your introduction with a short anecdote or quote to grasp your readers' attention, or other engaging techniques such as flashbacks.
– Choose your vocabulary carefully to properly convey your feelings and emotions. Remember that reflective writing has a descriptive component and so must have a wide range of adjectives to draw from. Avoid vague adjectives such as 'okay' or 'nice' as they don't really offer much insight into your feelings and personality. Be more specific – this will make your writing more engaging.
– Be honest with your feelings and opinions. Remember that this is a reflective task, and is the one place you can freely admit – without any repercussions – that you failed at a particular task. When assessing your essay, your tutor will expect a deep level of reflection, not a simple review of your experiences and emotion. Showing deep reflection requires you to move beyond the descriptive. Be extremely critical about your experience and your response to it. In your evaluation and analysis, ensure that you make value judgements, incorporating ideas from outside the experience you had to guide your analysis. Remember that you can be honest about your feelings without writing in a direct way. Use words that work for you and are aligned with your personality.
– Once you've finished learning about and reflecting on your experience, consider asking yourself these questions: what did I particularly value from the experience and why? Looking back, how successful has the process been? Think about your opinions immediately after the experience and how they differ now, so that you can evaluate the difference between your immediate and current perceptions. Asking yourself such questions will help you achieve reflective writing effectively and efficiently.
– Don't shy away from using a variety of punctuation. It helps keeps your writing dynamic! Doesn't it?
– If you really want to awaken your reader's imagination, you can use imagery to create a vivid picture of your experiences.
– Ensure that you highlight your turning point, or what we like to call your "Aha!" moment. Without this moment, your resulting feelings and thoughts aren't as valid and your argument not as strong.
– Don't forget to keep reiterating the lessons you have learned from your experience.
A further tip – using wider sources
Although a reflective piece of writing is focused on personal experience, it's important you draw on other sources to demonstrate your understanding of your experience from a theoretical perspective. It'll show a level of analysis – and a standard of reliability in what you're claiming – if you're also able to validate your work against other perspectives that you find. Think about possible sources, like newspapers, surveys, books and even journal articles. Generally, the additional sources you decide to include in your work are highly dependent on your field of study. Analysing a wide range of sources, will show that you have read widely on your subject area, that you have nuanced insight into the available literature on the subject of your essay, and that you have considered the broader implications of the literature for your essay. The incorporation of other sources into your essay also helps to show that you are aware of the multi-dimensional nature of both the learning and problem-solving process.
Example reflective essay
If you want some inspiration for writing, take a look at our example of a short reflective essay , which can serve as a useful starting point for you when you set out to write your own.
Some final notes to remember
To recap, the key to writing a reflective essay is demonstrating what lessons you have taken away from your experiences, and why and how you have been shaped by these lessons.
The reflective thinking process begins with you – you must consciously make an effort to identify and examine your own thoughts in relation to a particular experience. Don't hesitate to explore any prior knowledge or experience of the topic, which will help you identify why you have formed certain opinions on the subject. Remember that central to reflective essay writing is the examination of your attitudes, assumptions and values, so be upfront about how you feel. Reflective writing can be quite therapeutic, helping you identify and clarify your strengths and weaknesses, particularly in terms of any knowledge gaps that you may have. It's a pretty good way of improving your critical thinking skills, too. It enables you to adopt an introspective posture in analysing your experiences and how you learn/make sense of them.
If you are still having difficulties with starting the writing process, why not try mind-mapping which will help you to structure your thinking and ideas, enabling you to produce a coherent piece. Creating a mind map will ensure that your argument is written in a very systematic way that will be easy for your tutor to follow. Here's a recap of the contents of this article, which also serves as a way to create a mind map:
1. Identify the topic you will be writing on.
2. Note down any ideas that are related to the topic and if you want to, try drawing a diagram to link together any topics, theories, and ideas.
3. Allow your ideas to flow freely, knowing that you will always have time to edit your work.
4. Consider how your ideas are connected to each other, then begin the writing process.
And finally, keep in mind that although there are descriptive elements in a reflective essay, we can't emphasise enough how crucial it is that your work is critical, analytical, and adopts a reflective posture in terms of your experience and the lessons you have learned from it.
Essay exams: how to answer 'To what extent…'
How to write a master's essay
essay writing
reflective essays
study skills
writing a good essay
writing tips
Writing Services
Essay Writing Services
Dissertation Writing Services
Essay Plans
PhD Proposals
Editing Services
Proofreading Service
Editing Service
Academic Editing Service
Additional Services
Marking Services
Consultation Calls
Personal Statements
Frequently Asked Questions
Fair Use Policy
Policy for Students in England
Become a Writer
Affiliate Login
Privacy Policy
Terms & Conditions
Payment Methods
Cryptocurrency payments.
What Is a Reflection Essay?
Michael stratford, 25 jun 2018.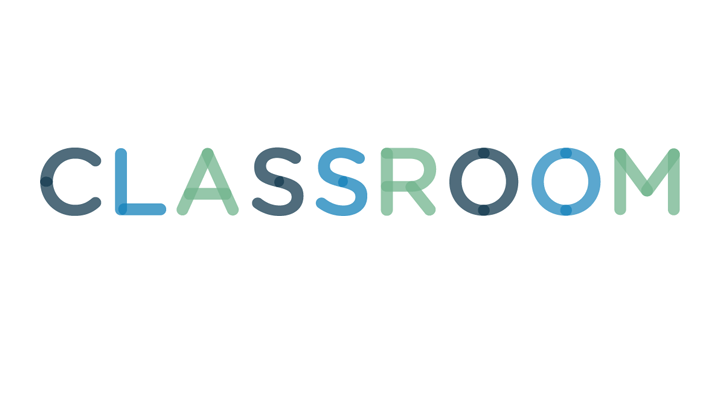 A reflection essay, also called a reflective essay, is an exercise in introspection. It explores your personal thoughts, feelings and opinions about a topic and how it affects you. It also challenges your critical thinking about your own feelings, and, as the most free-flowing of all essays, is often the most enjoyable kind to write.
Explore this article
Reflection Needs a Thesis
A Thesis Needs Arguable Prongs
Writing the Reflection Essay
Reflection Essays Are Skillful Fun
1 Reflection Needs a Thesis
Unlike expository or persuasive essays, a reflection essay need not have specific proofs, quotations or facts to support its thesis because its subject is your personal opinion of an experience, news story, crisis situation or cultural event. It must still have a thesis statement that is arguable and branches into prongs -- separate topic areas -- through which you can make claims or voice ideas in support of your thesis.
2 A Thesis Needs Arguable Prongs
Expanding an opinion means explaining why you have that opinion in the first place. "I like 'Star Wars' movies" may be an opinion, but as a thesis it needs to include reasons for the "I like." It must begin to answer the "because" part of the question. "I enjoy the 'Star Wars' films for their unique characters, plot lines from ancient mythology and exciting action sequences" works well, since it expands the topic into three areas of reflection, each of which you now can address in separate paragraphs or sections of the essay.
3 Writing the Reflection Essay
Once the prongs of the essay are clear, you now can explore your own opinions of each point in separate sections. You might include examples of the characters, why you consider them unique, sample action sequences and why you feel they work viscerally. You also could include mythological references you discover, such as "Darth Vader is a Grendel archetype." Again, keep the discussion clearly centered on one prong of the thesis per paragraph or section. Reflection essays, if not well organized, tend to drift and lose focus.
4 Reflection Essays Are Skillful Fun
Reflection essays can be highly enjoyable. They hone your critical thinking skills, invite you to think and speak your own mind, and they're not judged with the stringency of research papers or expository essays. Opinions are what they are; no professor confronted with "I like Rocky Road ice cream and can prove why" will critique with "Wrong answer, should be chocolate chip." As long as your opinions are supported through a multiple-prong thesis, your reflection essay will succeed.
1 DePaul University: Types of Writing: Reflective Essays
2 University of North Carolina: The Writing Center: Thesis Statements
About the Author
Michael Stratford is a National Board-certified and Single Subject Credentialed teacher with a Master of Science in educational rehabilitation (University of Montana, 1995). He has taught English at the 6-12 level for more than 20 years. He has written extensively in literary criticism, student writing syllabi and numerous classroom educational paradigms.
Related Articles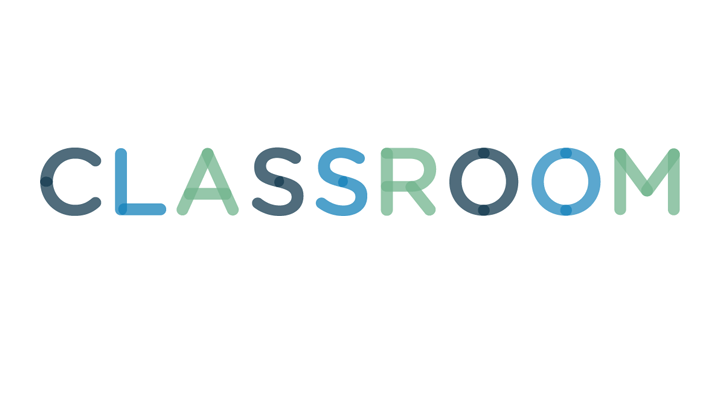 What Is a Perspective Essay?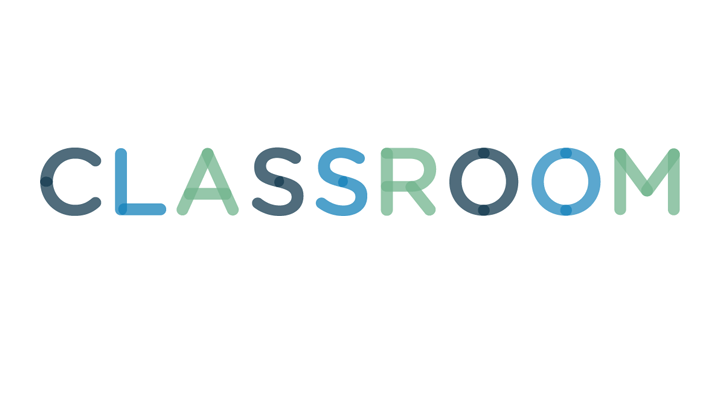 How to Write a Descriptive Essay for a Cultural Narrative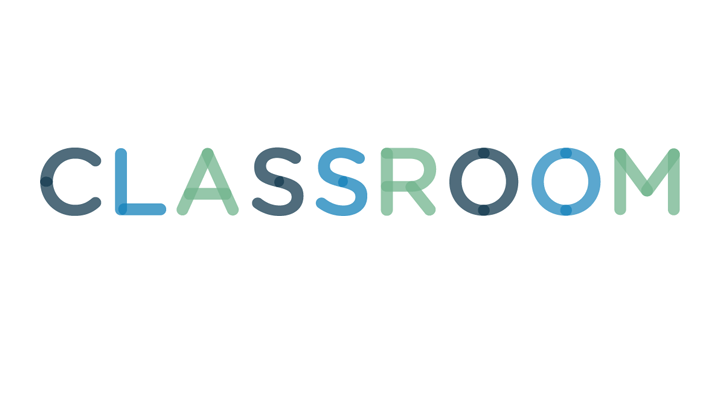 How to Write a Conclusion for a Literary Criticism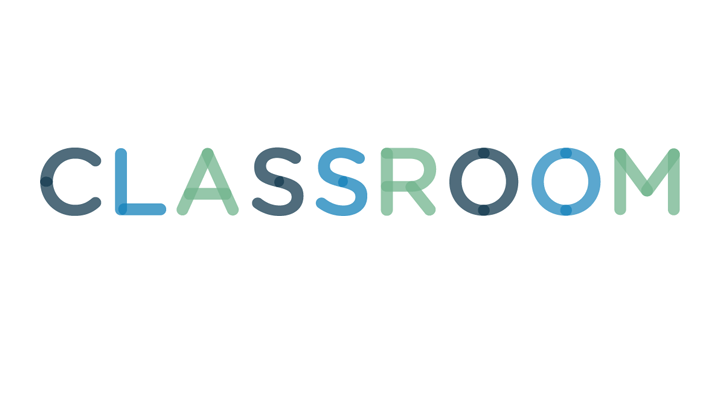 Transitions For Essays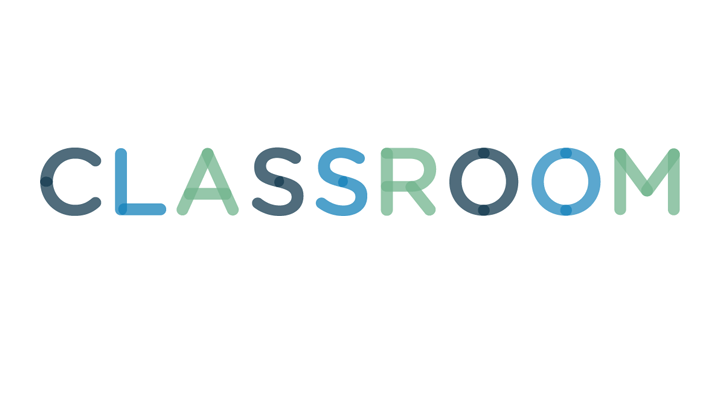 How to Write a Conclusion for a Literary Analysis Essay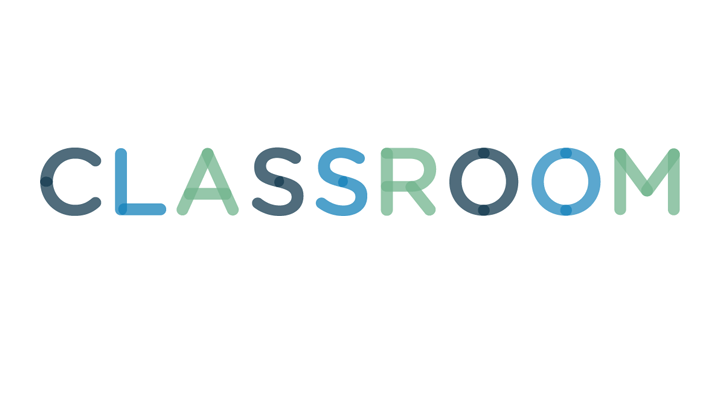 Purpose of Writing an Essay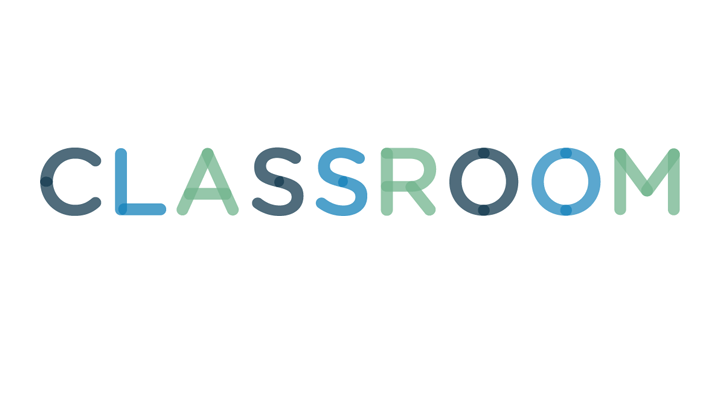 How to Create an Outline for a Reflection Paper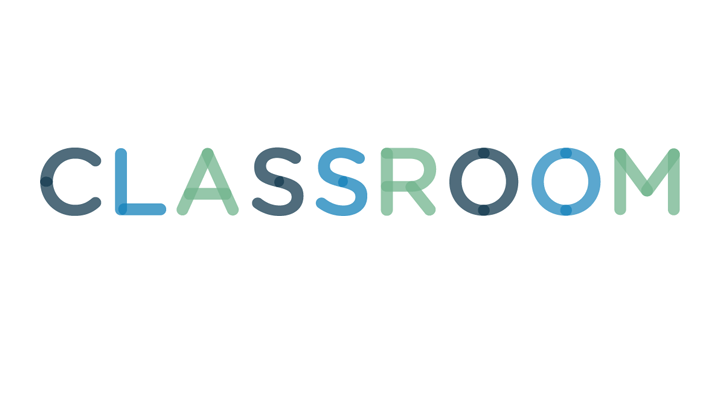 How to Write an Outline for a Comparison Paper in Literature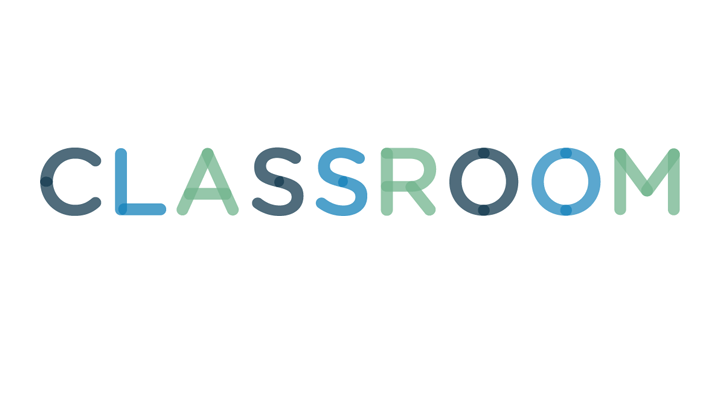 Elements for a Reflective Paper Writing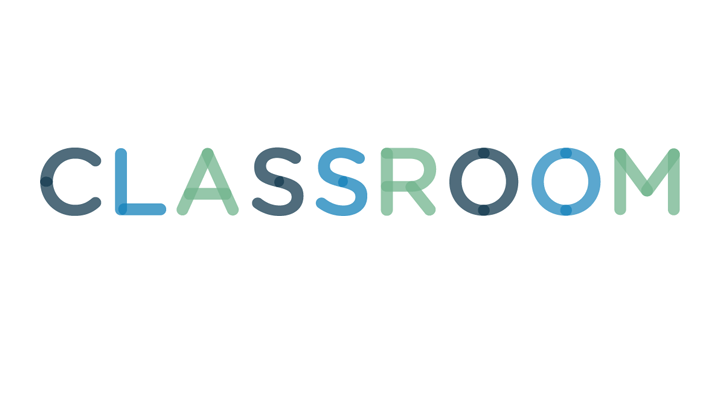 How to Write a Conclusion for a Rhetorical Analysis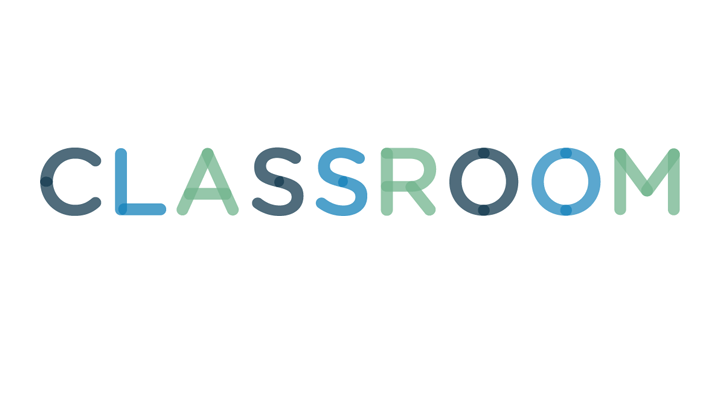 How to Answer Open-Ended Essay Questions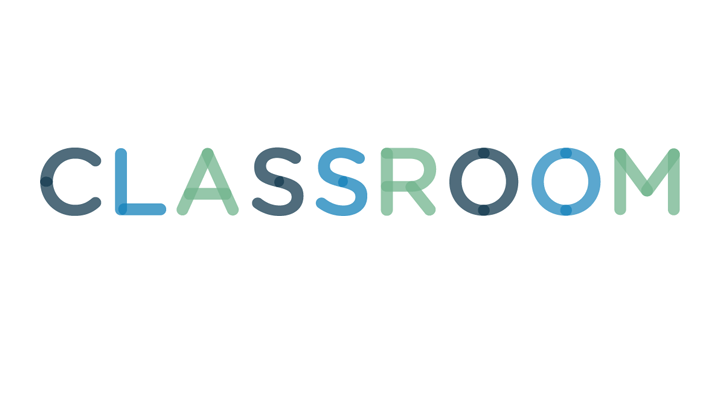 The Advantages of Brainstorming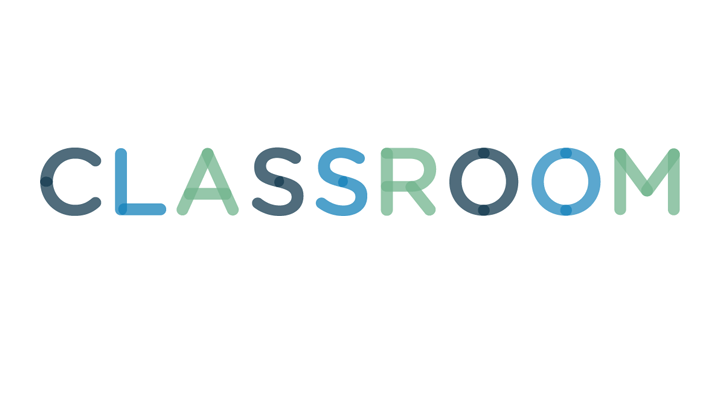 How to Write a Theme Paragraph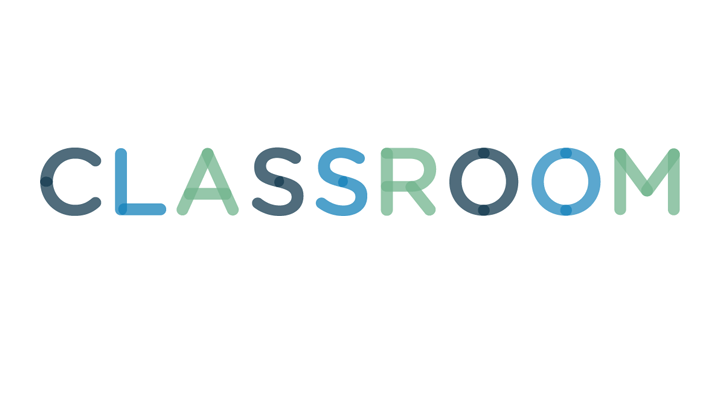 How to Write an Insight Paper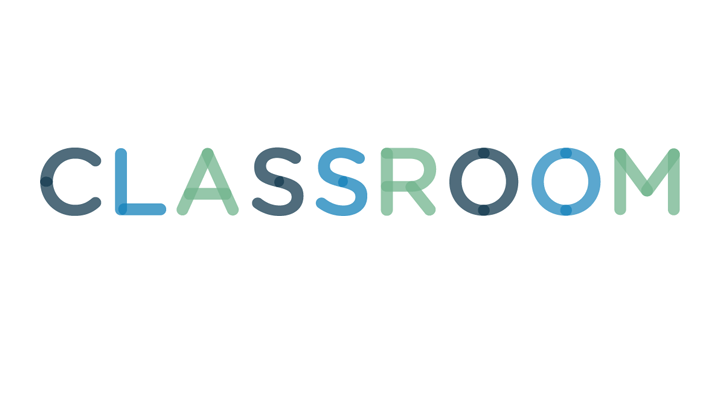 How to Write a Five-Paragraph Essay About a Story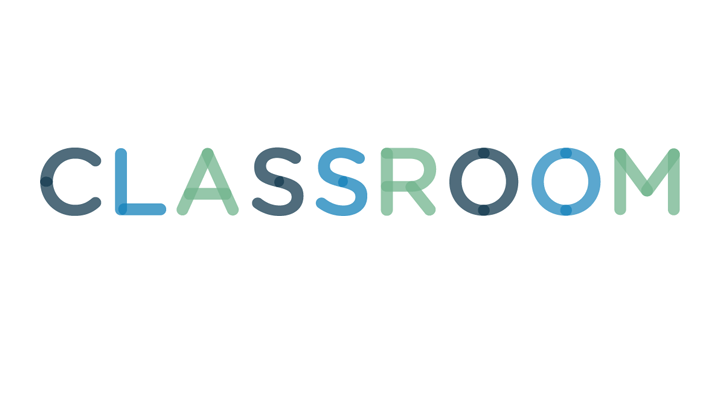 What Is a Hook Paragraph in an Essay?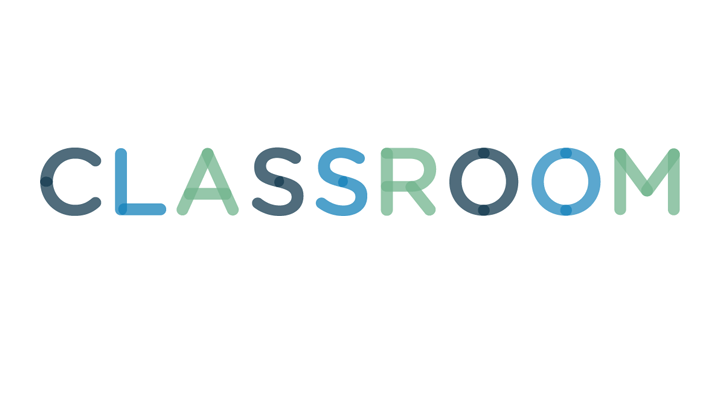 How to Write an Essay About a Piece of Literature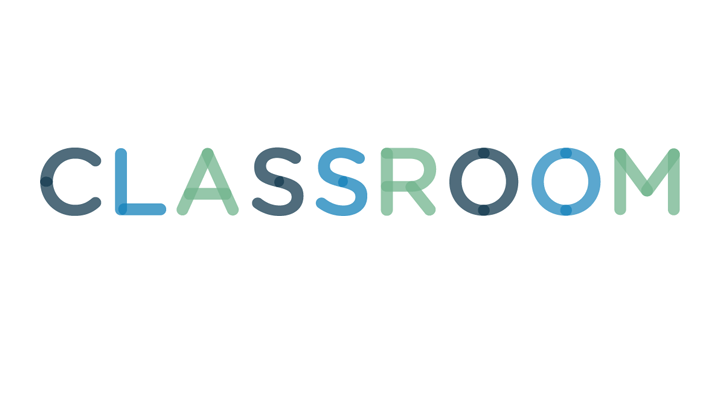 What is a Personal Narrative?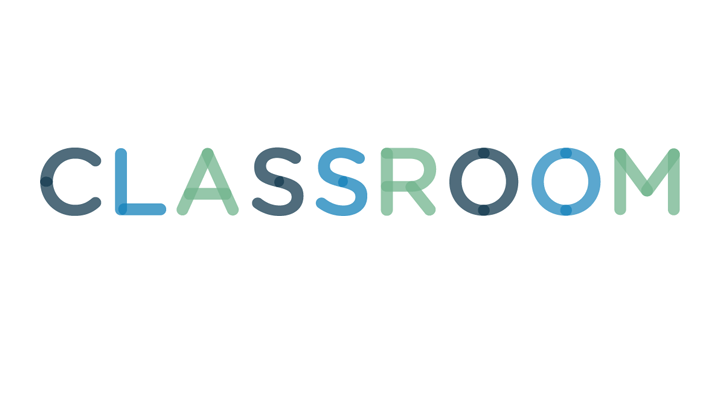 The Writing Progression in the First Grade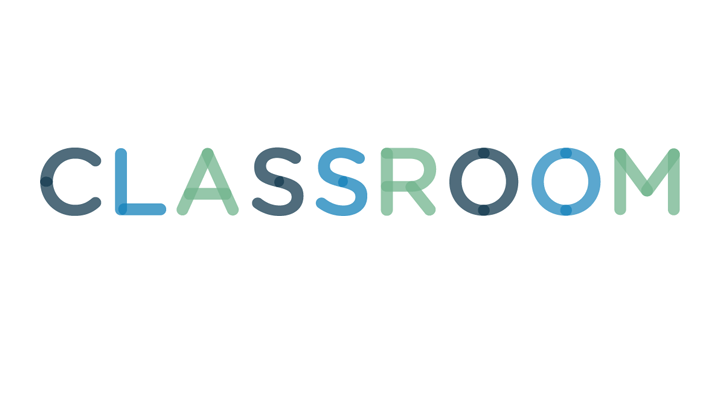 How to Write a Debate Essay
Regardless of how old we are, we never stop learning. Classroom is the educational resource for people of all ages. Whether you're studying times tables or applying to college, Classroom has the answers.
Accessibility
Terms of Use
Privacy Policy
Copyright Policy
Manage Preferences
© 2020 Leaf Group Ltd. / Leaf Group Media, All Rights Reserved. Based on the Word Net lexical database for the English Language. See disclaimer .
Reflective Essay Writing

Reflective Essay Writing Guide For Your Help
10 min read
Published on: Apr 27, 2019
Last updated on: Dec 21, 2022
On This Page On This Page
A reflective essay is all about presenting your opinion and sharing your thoughts about certain subjects. Unlike other types of essays , writing a reflective paper does not need much research and references.
You write about your thoughts and experiences. This is what makes such a type of essay so appealing and different.
But, this does not mean that you do not need to follow any instructions and patterns. Many students find it a difficult task and if you are also one such student, then this blog is all you need to make this difficult task possible.
Reflective Essay Definition
A reflective essay is a personal type of writing that is based on the writer's thoughts and emotions about a particular place, person or event. Since it is a reflection of the writer's point of view, it is aimed at encouraging the reader to experience it in the same way.
To achieve it, the writer has to explain the event and its effect on their life experiences and thoughts. Since it needs a detailed narrative, students often confuse them with a narrative essay.
A reflective essay is different from a narrative essay. Instead of describing and telling the story only, it shows how you went through the events of your life and their effects on your personal growth. A narrative essay is different and it focuses on telling the story only, therefore, writing a narrative essay is different, and it focuses on telling the story only; therefore, writing a narrative essay is different and requires different skills.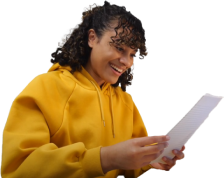 Paper Due? Why Suffer? That's our Job
Reflective Essay Format
Whenever you write an essay, it's important to make sure that your work is organized and well-written. You need to follow the proper format when writing the reflective essay.
Below is a reflective essay format.
Introduction
Give an overview of the topic
Include a thesis statement
Provide examples to support your main topic
Wrap up the entire essay
Restate the thesis statement
How to Start a Reflective Essay?
It may sound strange, but an essay's success is based on planning and things you do before writing the essay.
Unfortunately, students consider this prewriting phase a waste of time and leave it out. As a result, they end up tiring themselves and working aimlessly.
To prevent this, we suggest that you dedicate some time to preparing and planning the writing process and things that you would add to your essay.
Following are the steps you should follow to start your essay well.
Start Early
Do not wait to work on your essay the night before. You may think that you will be able to get your essay right but this will not help you get an A on your essay. To have ample time, start your essay well before the deadline.
Brainstorm the Topics
A good topic is integral to a good essay. If your teacher has not given the essay topic, then it is a good opportunity to write about your favorite event or personal life experience. Note down the main topic or subject that you want to write about and make a mind map of all the related essay topics.
Research online and see what kind of topics are trending. This will help you in forming a good topic for writing this type of essay.
Research and Gather the Information
Once you are done with the topic, it is time that you research and gather all the relevant information and data about it. We know that a reflective essay does not need much research, but it is always better to back your claims, or ideas, with some credible sources
Doing so will build your credibility and your teacher will know that you are not making empty claims.
Organize the Researched Material
Organize all the research material that you have gathered for your essay. Instead of just adding them to your essay, see which sources are relevant to your essay material and stick to them.
However, use them to support your claims only.
Create an Outline
Before you start writing, create a detailed outline of the essay. Add the important points that you want to add to each of the sections. Instead of adding too much detail, stick to some more important and closely related ideas and points.
Creating an essay outline will limit your train of thought and keep you focused and mindful of the essay's word limit.
How to Write a Reflective Essay?
Every essay has the same format and some additions if asked by the teacher. Otherwise, just like any essay, a reflective essay also has the usual essay parts including the introduction, thesis statement, body section, conclusion, and references.
Below are the steps that you need to follow to write a great reflective essay.
Writing the Reflective Essay Introduction
'What shall I add in the introduction of my essay?' This is a common concern of many students as they do not know how to start a reflective essay introduction.
Since it is a start, it must be strong and engaging for the reader. When writing your essay introduction, add some background information about the main topic, and the main event or experience that you are going to talk about in your essay.
Write the Reflective Essay Thesis Statement
Usually, a thesis statement for a reflective essay has a few lines and you have to present the main idea of your essay in these few lines. It is the main thing of an essay and the reader will read it to decide if he wants to continue or not.
Create the Body Paragraphs
The main body is the meaty part of your essay. It contains all the main details and ideas of your essay. Generally, it has three paragraphs but you can increase the number, based on the word limit and scope of your essay.
Start each paragraph with a topic sentence or the parts of your life that you are discussing in the essay, and stick to a single idea only. Adding multiple ideas into the same paragraph will confuse your readers and disrupt your essay's structure also.
Draft the Conclusion
The closing of an essay is as important as its opening. Keep the thesis statement and the main points of your essay in mind when writing the conclusion . However, be concise and do not add any new information here.
Provide References
This is an absolute must in academic papers. Without a complete list of references, your cited material will be considered plagiarism, and this is something you do not want. Make sure that you have added all the citations and did not miss out on anything.
Proofread and edit your essay before submitting it. This way, you can be sure that your essay is the best it can be. You can also submit the essay online for proofreading. This will help make sure that there are no mistakes in your essay.
Reflective Essay Outline
The reflective essay format differs from other types of essays. Reflective essays seem easy to write, but once you start the starting process, you might suddenly find the task very challenging.
The format for your reflective essay also depends on your target audience. If you are writing a reflective essay for your class, make sure to follow the format given to you by your professor.
The following are the most commonly used formats that you can use to arrange your thoughts and ideas in an organized way.
Besides the format, you have to think about the outline to make it clear what you want to include in your essay.
Here are the elements that you need to include in your reflective essay outline to make the writing process much easier.
Choose a topic
Gather information
Create an outline
Write the introduction
Body paragraphs
Edit and proofread your essay
Tough Essay Due? Hire Tough Writers!
Reflective Essay Examples
Reflective essays are a form of writing where you examine a situation or experience through self-reflection. Through the course of writing a reflective essay, you provide insights and express your views on a particular event.
Reflective Essay Sample
We have added a sample reflective essay below to help you understand the writing better.
Reflective Essay On Leadership
Here is an interesting reflective essay example of leadership that you might find in high school level.
Below you can find a great example of a reflective essay that you can refer to for your own writing.
Nursing Reflective Essay Example
Reflective Essay Structure
Reflective Essay Example About Life
Reflective Essay Topics
Since reflective essays mostly revolve around a personal experience so you can choose whatever event you like. This type of writing is like a diary entry where you pen down your thoughts about a significant event in your life. It can be about your memorable day, a person you encountered or watching a favorite movie.
You can find plenty of top reflective essay topics online. No matter what topic you choose, the main purpose is to share your opinion on a specific event.
The following are some interesting reflective essay ideas that you can choose to write about.
A memorable encounter
The toughest decision you had to make
The most frightening moment of your life
Visiting a zoo
Your favorite book
A time when you were discouraged by something someone said
Your first year in college
An incident you will never forget
A funny moment with a friend
Swimming in a mountain lake
Reflective Essay Writing Tips
As you go through the content of the above English reflective essay examples, remember such an essay should be highly personal but also engaging to readers.
Reflective essays are not just about writing your story; you must reflect on your experiences to get the attention of your readers.
Here are some expert tips for you to help you write a perfect reflective paper.
A reflective essay is a type of personal writing where you write about your feelings and emotions. Make sure the information you are including in your paper is appropriate and relevant to the topic.
Even though this type of paper is personal still you must keep it professional. Avoid using slang words and double-check for grammar and spelling mistakes.
Don't forget to use transition words in your reflective essay to introduce specific details and draw connections between ideas. Using transitional words and phrases will help your reflective paper look more professional.
Refer to the above guide, tips, and examples to know what it takes to write a perfect reflective essay.
Reflective essay writing is not as easy as it seems. There are many students who find it difficult to express themselves in their words. The language barrier is another difficulty for many students, especially in the case of essay writing.
Another issue in crafting a great reflective paper is the lack of imagination and creativity. Some students also fail to understand the professor's guidelines.
Whatever the issue you are facing, you can reach out to us at MyPerfectWords.com and work with a professional and dedicated reflective essay writing service .
When you buy a reflective essay online from our online essay writing service , you can rest assured the quality will be of a high standard. We only employ the best and most qualified reflective essay writers capable of producing high-quality content within any deadline.
Why wait? Get the top grades with a perfect reflective essay from our professional writer !
Frequently Asked Questions
Can you say i in a reflective essay.
Yes! First-person pronouns are a great way to give the reader insight into your life and thoughts. I, me, we - these words all have personal meaning. So, they should be used in a reflective essay.
What person is a reflective essay?
A reflective essay is a type of academic writing that can take on many different forms. You might be asked to write it in the first person or third person, and there's no one correct way to do so!
Caleb S. (Literature, Marketing)
Caleb S. has been providing writing services for over five years and has a Masters degree from Oxford University. He is an expert in his craft and takes great pride in helping students achieve their academic goals. Caleb is a dedicated professional who always puts his clients first.
People also read
Learn How to Create a Perfect Reflective Essay Outline
Good Reflective Essay Topics For Your Paper
Share this article
Keep reading
We value your privacy
We use cookies to improve your experience and give you personalized content. Do you agree to our cookie policy?
Website Data Collection
We use data collected by cookies and JavaScript libraries.
Are you sure you want to cancel?
Your preferences have not been saved.
Reflective Essay
An individual's understanding of another author's work may be judged through the writing of a reflective essay. Basically, these essays challenge authors to articulate their positions in a straightforward manner. In turn, such types of works do not mean that they are not academic. In particular, students write reflective essays in the first-person perspective with limited references to academic sources. Also, it implies that they do not strictly conform to the academic writing guidelines.
Definition of a Reflective Essay
A reflective essay is a type of academic paper . Basically, it documents individuals' interpretation of a piece of information and the extent to which their experiences have influenced their position. For instance, the writing of reflective papers provides instructors with a means of evaluating a student's internalization of course content. Specifically, instructors are interested in assessing the meaning of a set of principles in the context of an individual's experience. Also, reflective essays depend on an individual's critical thinking skills. In turn, the ability to think critically influences the quality of an opinion essay because it defines an individual's capacity to relate theoretical principles to real-world experiences. Hence, a reflective paper is a crucial evaluation technique in academic writing .
Unique Aspects
The language used in reflective essays does not necessarily adhere to the guidelines for controlling the use of language in academic writing. For example, such essays use personal pronouns because of the first-person perspective. Then, students present the content of personal reflection from the author's point of view. In this case, authors address the audience by using personal pronouns. Also, they establish that remarks in an essay belong to them. In turn, reflective papers may use informal language. However, the use of informal language is highly constrained, for instance, slang and contractions are not permissible. Thus, writers have limited freedom in their use of language.
Comparing With Academic Essays
Reflective essays are academic papers. However, this type of work does not rely heavily on scholarly sources. Basically, such papers contain few in-text citations as compared to other academic works. In this case, the reliance on scholarly materials to develop arguments is not observable in reflective papers. Also, authors may provide citations when referring to a specific event in a text. In turn, it acts as the start point of a discussion. Then, the limited use of scholarly citations suggests that an essay provides a subjective opinion. On the other hand, academic papers develop objective arguments supported by research. Moreover, citations form an insignificant portion of reflective essays because of learning the author's thoughts on a particular work. Hence, such an essay is not created through the mere presentation of facts but the discussion of the significance of facts in the context of the author's experiences.
Summing Up on a Reflective Essay
A reflective essay is an essential evaluation tool for both self-evaluation and peer review. Basically, scholars may use reflective essays to assess their understanding of the broader implications of a piece of writing. Also, students can subject their reflective papers to peer reviews that provide a platform for receiving positive feedback or criticism. In this case, reviewers may point out a particular weakness in the authors' perspectives. Thus, reflective papers play a crucial role in advancing a less structured form of academic discourse. In turn, students may consider some tips on how to write essay fast or how to write essay about yourself .
How to Write a Personal Statement
Cause and Effect Essay
Useful articles.
Descriptive Essay
Lab Report Format
How to Write Essay for College
Personal Statement Law School
Personal Statement Medical School
Personal Statement Graduate School
Personal Statement How to Write
Reflective Essay
How to write a reflective essay.
Reflective essay by definition is a kind of writing that requires the author to inform the reader about his or her attitude, idea or impression regarding a given topic. Alternatively, writing reflective essays is meant to help its author describe how a certain event, person or experience has impacted him or her; or to describe the process of his or her personal growth during an academic course or some other significant experience (this can be a journey, an important class etc). For example, you may be required to write about a person who has had a significant impact on your life or career – it can be your teacher, your parents or your friend. In this case, you will be writing to describe this person and explain how he or she has affected you and how your personality changed as a result.
Distinctive Features of a Reflective Essay
Reflecting the author's inner world, relating feelings and emotions pertaining to the described events and experiences are the most important features of a reflective essay. As a matter of fact, the essay has received its name because its main purpose is to reflect the author's personality. Very often this type of essay is mistakenly understood as informative essay and students merely give an account of events or experiences. A simple enumeration of facts doesn't make the essay reflective; in order to become one, it has to reflect the author's inner world in relation to the described events. Let's take a look at a quick example. Let's imagine you have visited Tibet last summer. In an informative essay, you would inform your reader how you prepared, how you got there, what means of transport you used etc. In a reflective essay, you would tell your reader how you got interested in going there, what feelings you experienced during your visit and how it affected you as a personality. In the first case you enumerate events one by one; in the second case, you share your thoughts and feelings with your reader. This is what makes a reflective essay different from other essay types.
Educational Purpose
This type of essay is normally assigned during high school and college years with the purpose of giving students the opportunity to analyze their own experiences and skills. In this case, the object of analysis is students themselves; this essay type allows them to contemplate about things they might have been taking for granted. Another case when this type of essay can be assigned is when there is a need to better understand the personality of the interviewee. Reflective essays are also written while applying for college. The high number of college applicants makes competition incredibly tough; as a result, college admission officers require prospective students to write such essays – only thus can they pick out best candidates. They are looking at a number of things, including maturity, learning skills as well as the ability to analyze and think critically etc. The need to do reflective writing arises in everyday life too; therefore developing this skill is critical.
Reflective Essay Outline
In its basic form, a reflective essay will take the common essay structure:
More about essay structure:
How to Write a Well-Structured Essay
Language and Tone
A reflective essay is supposed to reveal your thoughts, feelings, and emotions. It requires your presence in the text of the paper. The use of personal 'I' in this type of paper is ok. You can also use other personal pronouns like 'we', 'you', 'they' etc. This will make your essay more personal. Most other essay types require objectivity and impersonality; however, this is not the case. Referencing is not needed in 9 cases out of 10; however, some reflective essays will require you to back up your claims by making a reference to a reputable source of information. Be prepared to run a background research to back up your claims and read instructions carefully.
Choosing a Topic
Deciding on a topic for your reflection paper can be difficult, and ultimately the topic must be based on what experiences in your life you think will best exhibit your growth in the way you intend to present it in your personal reflection. With that in mind, here are some ideas to get you started. These topic suggestions are separated into categories from easy, marked by simpler topics that can be developed in a shorter period of time or space, to difficult, which contain more complex themes and must be described in a longer and more drawn out format.
Reflective Essay Topics
Easy reflective essay topics:
1. A happy event from childhood or another time, and how it has affected your life.
2. An early memory, positive or negative that impacted the way you have grown up.
3. An event, like a celebration or holiday that has led to changes in the way you think or behave over time.
4. A new person in your life; what was your first impression and how did meeting them affect the way you have developed as a person?
5. Lessons learned through experiences in school
Medium reflective essay topics:
1. A first job or internship; think about skills you learned and relationships you made and how they have impacted your life.
2. A complex relationship or first love; new emotions and experiences are often the catalysts for personal development and change.
3. Any experience that leads to self-improvement, from a mental, physical or emotional standpoint.
4. A family vacation or other family experience that led to self-discovery or change in your interaction with your family members.
5. The death of a close family member or friend and how it has affected you over time.
Difficult reflective essay topics: 
1. The first experience with a group of people different than you, and how gaining understanding led to a personal change.
2. An experience in which you feared for your own safety and how overcoming or surviving the event changed you.
3. A great accomplishment, such as athletic or academic excellence, and the personal steps necessary to accomplish it.
4. A lifelong regret that has affected your actions and attitude since the event.
It is important to remember: while these suggestions are for varying levels of complexity, any topic can be described with more or less depth to fit the requirements of your unique personal reflection.
Reflective Essay Format
Depending on your school, subject, and even essay topic, you might be required to format your writing in accordance with different standards. Most typical referencing styles are MLA and APA. These referencing styles tend to evolve over time, so be sure to consult respective manuals for updates.
We hope you find these tips useful when working on your project.  Our professional team of writers knows perfectly what it takes to write a perfect reflective essay. For best results, will be asking you to cooperate with your writer to provide your personal input, while the writer will then give your essay the necessary shape, will think of the introduction, essay organization, structure and language. The experience we have accumulated in the process allows us to complete this task effectively and within the deadline. Privatewriting.com guarantees you consistently high results with your essay writing, so save time for yourself – order now !
To get the idea of how much our services will cost for you, check out our Discount table .
Writing Effective Assignments
Writing Effective Assignments Research has shown that the more detailed a writing assignment is, the better the student papers are in response to that assignment. Often it is necessary to make explicit for students the process or steps necessary to complete the assignment because many…
Writing a Book Report: Easy Recipe to Make a Powerful…
Most book reports follow a similar format, but your teacher will probably outline what he or she expects from you. Follow those instructions first. For additional inspiration and ideas, check out The Lakewood Public Library's helpful student guide to writing book reports. It covers everything from…
Pay for Essay
Essays For Sale
Thesis Writing
Do My Paper
Write Papers for Money
Term Papers for Sale
Custom Research Paper
Write My Coursework
Buy an Annotated Bibliography
Write My Research Paper for Me
Ph.D. Dissertation Editing Services
Buy Homework Online
College Paper
Online Proofreading
Write My Personal Statement
Pay For Papers
Cheap Research Papers
Write My Term Paper
Do My Assignment
Rewrite My Essay
Buy Term Papers
Do My Essay Services
Article Writing
Resume & CV Writing Service
College Assignment Help
Write my Paper for Me
Plagiarism check
Dissertation Writing
College Coursework
Write My Admission Essay
Online Assignment Help
Buy Dissertation
Write my Dissertation
Admission Essay Writing
Academic Writing
Admission Essay Help
Custom Paper
Cover Letter Writing Service
Editing Services
Research Paper Help
Do My Homework
Term Paper Help
Coursework Help
Essay Rewriting Service
Personal Essay Help
Scholarship Essay
Custom Argumentative Essay
Law Essay Writing Service
College Admission Essay Help
Narrative Essays Online
Algebra Homework Help
Annotated Bibliography Writing
Online Citation Machine
Buy Nursing Papers
Calculus Homework Help