The Real Role of Tests in Your College Application
Find the right college for you..
Although colleges encourage applicants to submit admission test scores, most don't require all students to do so in every instance. This flexibility has led to considerable confusion over the role of tests in today's college applications. College admissions officers give the most weight and importance to your high school grades and whether you're challenging yourself. But even in the new test-optional world, taking the SAT and other high school tests for college could benefit your application strategy. In short, there's no downside to taking admission tests.
What Are College Admission Tests?
You may know college admission tests by name─the SAT and ACT. These tests are designed to help colleges evaluate how ready students are for college-level work.
How Do Colleges Use Test Scores?
Admission tests apply a common standard to everyone, helping colleges evaluate and compare the preparation of students who go to different high schools. New test-optional policies are changing how colleges use test scores in application decisions.
Some schools are test blind. That means that college admission tests don't impact the admissions decision in any way. Even if submitted, they aren't considered.
Other colleges are test optional. If a college or university has a test-optional admissions policy, that means they allow all or some applicants to decide whether to submit SAT or ACT scores as part of their application. It doesn't mean that schools aren't interested in seeing all applicants' test scores, but if a student doesn't submit their scores, it won't be counted against them in the application review.
Many schools still use test scores for placement and scholarship consideration. Even if they don't play a part in admissions decisions, admission tests are still important. Policies continue to evolve. Checking with colleges about their testing requirements is crucial before you apply. Here are 8 more things to know about how colleges use admission tests .
What Else Do Colleges Consider?
College admissions officers try to get a complete picture of who you are, what you'll bring to their campus, and how well you might do there. They look at many components of your application besides your test scores, such as your:
High school grades
High school courses
Academic rigor
Extracurricular activities
Recommendation letters
Application essays
In fact, these other elements─especially your grades and the classes you've taken─are usually the most important factors. Colleges want to see if you've challenged yourself and built a solid academic foundation.
How Important Are Scores to Colleges?
The importance of test scores in the admissions process varies from college to college and depends on an institution's unique admissions approach and policies. If you have questions about how a particular college uses test scores, check its online admissions portal, or contact its admissions office.
Should I take a college admission test?
It's best practice to take college admission tests for college entry, even if you're applying for test-optional schools. Doing so keeps your options open. It's better to take the tests and have those scores available should you need them. Furthermore, exam scores might be necessary for, among other things, placement, academic counseling, and scholarship consideration. Even if you don't consider standardized testing to be your top strength, you've nothing to lose by taking the SAT.
How do I know if I should submit my test score if my college is test optional?
Test scores can still impact your application for test-optional schools. Generally, submitting scores is a good idea if you believe they can strengthen your application. But if the scores are low, it may be better not to include them. Consult with a counselor or admissions officer if you're unsure. You could ask an admissions officer "Under what circumstances would it be wise for me to submit my test scores?"
Should I submit my SAT score if the college I'm applying to is test optional?
If your test scores accurately represent your abilities, it's worth submitting them to test-optional schools. It can be helpful to review the profile for colleges you're interested in applying to, and check that college's last first-year class. If your SAT score matches or exceeds that average, submitting your score can work in your favor. Your SAT score could help you stand out among a sea of applicants, qualify you for scholarships, and offset a lower GPA.
Related Topics

Resources / Prepare And Apply
Know Your College Admissions Tests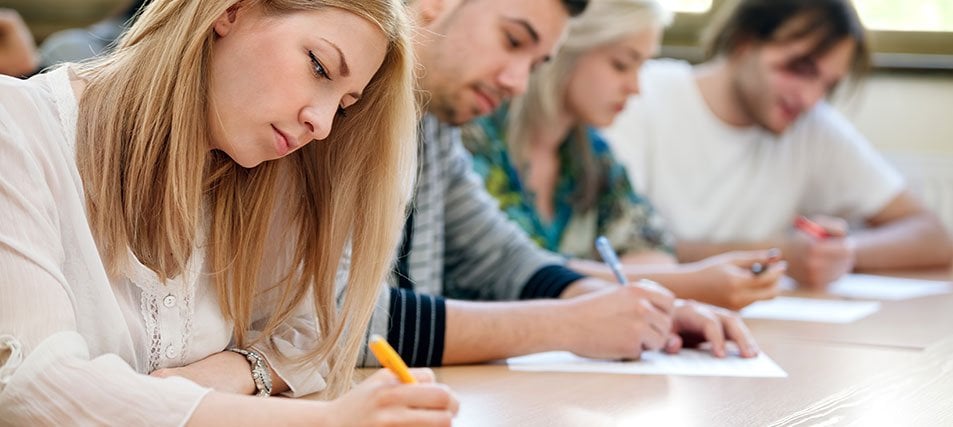 Planning to take the PSAT, SAT, or ACT? Feeling stressed out at the thought? Learning more about them will help ease your anxiety.
The PSAT, SAT, ACT, and SAT Subject Tests are the four standardized exams you will likely encounter on your journey from high school to college.
The formal name for the PSAT is a mouthful: Preliminary Scholastic Aptitude Test/National Merit Scholarship Qualifying Test. It is typically taken by juniors as a practice test for the SAT. It also qualifies some students to become National Merit Scholarship Finalists, a status highly regarded by colleges.
The SAT is one of two major college entrance exams. The test assesses the academic skills and content knowledge students have acquired in high school. The SAT has two required sections: Evidence-based Reading and Writing, and Math. It also includes an optional essay, which may be required by some colleges. Students have three hours to complete the test plus 50 minutes for the optional essay.
The ACT is the other major college entrance exam. The ACT is two hours and 55 minutes long and examines how well students have mastered a typical college preparatory high school curriculum. It consists of four sections: mathematics, English, science, and reading. A 40-minute writing test is optional but may be required by some colleges.
The SAT Subject Tests
There are 20 SAT Subject Tests. Subjects tested include English, history, foreign languages, mathematics, and science. Some colleges, especially highly selective ones, require students to submit Subject Test scores for admission. Other colleges only recommend submitting Subject Test scores or will review them if submitted. These tests show colleges your academic strengths and interests.
How Colleges Use Your Scores
It's not always easy to compare the grades of students attending different high schools. These tests give colleges another measure of your academic skills and your readiness for college-level work.
Colleges may also use test scores to:
Find desirable candidates, and invite them to apply
Award scholarships as incentives to enroll
Help place students in college classes that are appropriate for their skill level
Award college credit
Strong test scores won't guarantee your admission, and weak test scores won't necessarily disqualify you. But strong test scores will support the rest of your application. And high scores relative to other applicants will help keep your application in the running, particularly at highly selective colleges.
Testing Tips
Take the SAT and ACT late in your junior year so you have time to prep.
Take the test(s) again early in your senior year if you want to improve your scores.
Pay attention to sections of the test where you did well. These might signal possible directions for a major.
Related Articles
How colleges make admission decisions.

Spread the Knowledge. Share:
After sending off applications that you've slaved over,...
When Applying Early Action Makes Sense
Want to keep your options open, but still receive your...
We try to make content available to you on CollegeData.com that you may find helpful. The content may include articles, opinions and other information provided by third parties. If we can reasonably fact check articles provided by third parties and information used in those articles, we will. However, opinions of third parties are their own, and no fact checking is possible. The content on CollegeData.com may not apply to you or your situation. We recommend that you refrain from acting or not acting on the basis of any content contained on CollegeData.com without consulting with your parents, high school counselors, admissions representatives or other college counseling professionals. We will not be liable for the content on CollegeData.com or your actions based on any content on CollegeData.com.
How to Find a Job
Building a Career Network
Internships
Volunteer Work
Creating Your Résumé
Résumé Examples
Creating Your Cover Letter
Job Interview Tips
Planning for College
College Planning Timeline
Taking college entrance exams, testing tips.
Choosing a College
The College Application Process
Campus Visit Tips
Writing a College Essay
College Interview Tips
Paying for College
Paying for Two-year Colleges & Trade Schools
Financial Aid Application
What to Bring to College
Campus Life: What to Expect
Types of Military Service
Enlisting in the Military
Becoming an Officer
College Assistance
Common Military Questions
Preparing for Basic Training
Military Benefits
Military Life
Glossary: Military Jargon
Having the most choice in the colleges you get into means doing well on your college entrance exams. Start learning about the different tests available and how you can prepare for them.
Jump to Section
Types of college entrance exams
Test preparation
Types of College Entrance Exams
A college entrance exam is a standardized aptitude test that measures your aptitude in various areas such as verbal, math, analytical and writing skills. These tests are not designed to measure what you have learned in school; rather, they measure your potential to perform well in the future.
Your high school courses will help you prepare for these exams. However, taking practice exams is an additional way to study, as they will help you become familiar with the types of questions asked, the format of the questions and the timing necessary to finish each section.
The college you are applying to and where you stand in school will determine which standardized test you need to take. Below is a list of tests colleges most commonly use to assess prospective students:
PSAT (Preliminary Scholastic Aptitude Test)
The PSAT is a test taken by sophomores or juniors in high school looking to gain test-taking experience in preparation for the ACT and SAT. The PSAT serves as great practice and taking it qualifies you for the National Merit Scholarship , which could eventually help you save on college.
Because the PSAT is only a practice test, the score you receive on it does not affect your transcript. In fact, your PSAT score is for your betterment; your score can identify areas where you need to apply more study time, which may help you prepare for the ACT and SAT more efficiently.
PSAT (official site)
SAT (Scholastic Assessment Test)
The SAT is a standardized aptitude test that measures a student's readiness for college. It is made up of three sections: reading, writing and language, math and an optional essay. The Essay is only available in states where it's required as part of SAT School Day administrations. Students scheduled to take the SAT on a school day should check with their school about whether the Essay will be included. Questions are generally multiple choice, and the essay involves analyzing a piece of writing.
Each section is scored on a scale from 200–800, with a total possible score of 1,600. Optional essay results are reported separately. Be sure to find out if your colleges of choice require SAT essay scores before you take the test. The SAT is offered seven times throughout the year, and you are given three hours to complete it (the optional essay takes an additional 50 minutes).
SAT (official site)
ACT (American College Test)
The ACT is another standardized aptitude test designed to measure a student's readiness for college. Like the SAT, the ACT measures a student's potential to perform well in college. Test questions are based on standard high school subjects.
The test is multiple choice and consists of four subject areas: English, mathematics, reading and science. There is also an optional writing section, which if chosen, complements the ACT English test. Some colleges require the writing test; others don't. You should decide whether or not to take the writing test based on the requirements of the schools you plan on applying to.
Each section is scored on a scale of 1–36, and your final score is an average of all four subject areas. (If you take the writing test, you receive a subject-level writing score and an ELA score, which averages the English, reading and writing scores.) The ACT is offered six to seven times a year, and the actual test time is just under three hours (not including the 30-minute writing section).
ACT (official site)
TOEFL (Test of English as a Foreign Language)
The TOEFL is a standardized test measuring one's ability to speak and understand English at a college level. This test is often a requirement for students applying from outside the U.S., and it can be taken over the Internet. The TOEFL is a four-subject test covering reading, writing, speaking and listening and it lasts four hours. Scores are valid for up to two years after the test date.
TOEFL (official site)
AP (Advanced Placement)
Advanced Placement exams are a series of standardized achievement tests taken by high school students to test their mastery of college-level material in a variety of courses. Like the SAT Subject Tests, AP exams measure knowledge of the subject area learned in school, and are generally taken after a student has completed (or come close to completing) an AP course. However, not all schools offer AP courses, and students may take the exams without completing the AP course.
Each exam is scored on a 1–5 scale, and scores are based on the student's performance compared to all other students who have taken the exam. Scoring a 4 or 5 (sometimes even a 3) on the exam will often count toward college credits at most colleges and universities.
AP exams (official site)
GED (General Education Development)
The GED exam is a test to obtain a certificate equivalent to a traditional high school diploma for people who didn't graduate from high school. It tests the skills and general knowledge of a four-year high school education and consists of four subject areas: reasoning through language arts, social studies, science and mathematical reasoning.
GED (official site)
Test Preparation
The best way to get a good score on exams that measure knowledge (GED, SAT Subject Tests and AP Tests) is to study. You can prepare for them by taking college-preparatory or AP courses throughout high school, if they are offered. Take practice tests and request detailed score reports so you can focus on areas for improvement. If needed, enlist a tutor for extra help; most high schools offer special tutoring programs for standardized tests.
If you don't want to use a tutor, check out one of the many test preparation books at your school, local library or bookstore. There are dozens available, and you can get one specific to the test you are taking. Some private organizations also offer specific test-prep courses in person and online.
Aptitude tests (TOEFL, ACT, SAT, PSAT), sometimes referred to as ability tests, require slightly different preparation. Unlike knowledge tests, aptitude tests measure potential and ask questions that go beyond a specific curriculum. The results help determine your natural strengths and weaknesses, and school counselors often use them as a reference for academic direction.
The best way to prepare for an aptitude test is to become familiar with the types of information covered and the types of questions that are asked. You could start by purchasing a study guide. It will cover every area of the test so you know what to expect, and many include information on time limits and the test's scoring system. Also, take any practice tests available. Aptitude practice tests will allow you to get used to the types of questions asked, how they are worded and working against a time limit.
Test Prep Resources:
Princeton Review
Related Resources
Get step-by-step tips to help you test your very best.
See the steps to take at each grade level so you can be prepared.
The site navigation utilizes arrow, enter, escape, and space bar key commands. Left and right arrows move across top level links and expand / close menus in sub levels. Up and Down arrows will open main level menus and toggle through sub tier links. Enter and space open menus and escape closes them as well. Tab will move on to the next part of the site rather than go through menu items.
Students may need to take at least one college entrance test, such as the SAT or the American College Testing (ACT) exam, for admission into a four-year college. Colleges often use scores from these standardized national tests to evaluate if students are academically ready for college-level work.
SAT School Day
To support students to take these critical college access exams, the Department of Education will offer the SAT to all students in grade 11. These tests, are free of charge when students take them on a regular school day ( SAT School Day). If a student takes the SAT exam on a weekend, the cost is $60.
By offering this exam during a regular school day, the DOE ensures that students do not miss taking these important college entrance exams. Weekend testing may be difficult for some students because of schedule conflicts, family responsibilities, financial barriers, and traveling to an unfamiliar test location.
Learn more at our SAT School Day page .
Who takes these tests?
Students in eleventh grade participate in SAT School Day.
When are these tests given?
The DOE offers SAT School Day on a regular school day in the spring. Refer to the Testing Calendar link, or speak to your child's school, to find the specific dates for this school year. Students can register to take the exam on a weekend. The College Board offers the SAT several times per year.
What is on the tests?
The SAT is a multiple choice test that measures a student's reading, math, and writing skills. The SAT takes three hours and consists of three tests: (1) the Reading Test, (2) the Writing and Language Test, and (3) the Math Test.
How is the test scored?
On the SAT, the evidence-based reading/writing section and the math section are each scored on a 200- to 800-point scale for a combined score of 400 to 1600 points. For information on interpreting your child's test scores, see the College Board website .
How are the results reported?
Students can access SAT test score reports if they have a College Board account . Encourage your child to speak to their school counselor if they need assistance with creating a student account. Students can send their SAT score to up to four colleges for free within nine days of taking the exam. After this window, there is a cost for sending scores to colleges . Speak to your child's counselor to see if your child qualifies to send scores to an unlimited amount of colleges for free.
How are the results used?
Some colleges require SAT or ACT scores as part of the college application. In addition to college entrance exam scores, some colleges will also review your child's grades, class rank, rigor of classes, extracurricular activities, letters of recommendations, college essays, and college interview. Colleges often look at all these elements of the application to evaluate your child's readiness to succeed at their college. For questions about college admissions, consult with your child's counselor.
View CUNY and SUNY admissions profiles to see average SAT scores for local colleges. Speak with your child's school counselor to determine what colleges of interest require these exams. In addition, to learn more about the college application process please visit the College and Career Planning pages .
NY State English Language Arts Test
NY State Math Test
NY State Science Test
NY State Alternate Assessment
NY State High School Regents Exams
Tests for English Language Learners
World Languages
Specialized High School Admissions Test
Advanced Placement Exams
High School Equivalency Exam
Periodic Assessments
Testing Calendar
Arts Commencement Assessments
Student Participation Guide
Free Student Meals
See what's on the menu
Transportation
See Modernization Plan
Your Guide to College Entrance Exams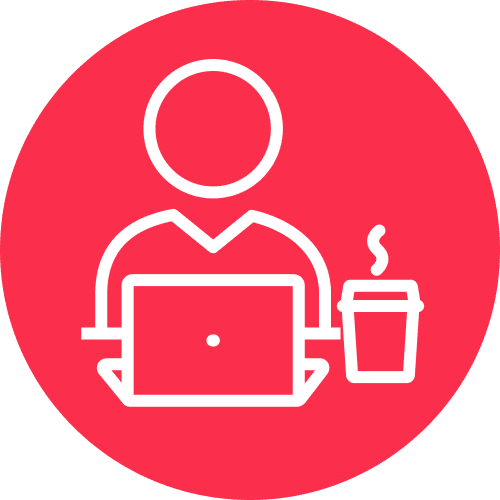 Share this Article
College entrance exams attempt to measure your math, verbal, analytical, and writing skills. Many four-year colleges and universities use these tests. Certain community and technical colleges also require ACT scores or SAT scores, especially if you plan to enroll in a program that prepares students to transfer to a four-year school.
This guide can help you navigate standardized testing by covering the structures and scoring processes of the ACT and SAT. You can also gain insight into AP, CLEP, PSAT, and TOEFL tests. The guide also provides tips on how to score well on college entrance exams.
BestColleges.com is an advertising-supported site. Featured or trusted partner programs and all school search, finder, or match results are for schools that compensate us. This compensation does not influence our school rankings, resource guides, or other editorially-independent information published on this site.
Ready to Start Your Journey?
Table of contents.
The Scholastic Assessment Test , or SAT, is one of two major standardized exams used by postsecondary schools to evaluate the college readiness of undergraduate students. Over 2 million learners take the SAT each year.
For tips on how to effectively study for this important test, consult our SAT Prep Guide .
SAT Overview
Is it required by colleges?
East and West coast schools typically prefer the SAT over the ACT. Some schools also ask students to submit the optional SAT essay score.
What is the format?
The standard SAT spans three hours and is divided into reading, writing and language, and math sections. Students who take the essay test add another 50 minutes to their total time.
When do you take it?
High school students generally take the SAT during the spring semester of their junior year or the fall of their senior year. However, you can take it as early as your first year of high school and as late as your prospective university allows. View upcoming test dates for additional information.
Where do you take it?
Many high schools offer designated testing days where students can take the SAT on site. You can also take this exam at any official test center in the U.S. and abroad.
How much does it cost?
You need to pay $52 to take the standard SAT ($68 to include the essay portion). Registering for an exam date after a deadline incurs a $30 late fee. For more information on costs, consult the College Board .
How should you study for it?
Experts suggest that you should start studying about four months before your test date, dedicating about two hours each week to your studies. Alternatively, you can start studying about 1.5 months before your test date for five hours per week. You can make the preparation process easier by taking advantage of resources like the Khan Academy .
How does scoring work?
Each of the SAT's standard sections is scored on a scale of 200-800. The essay test breaks down into three scores for reading, analysis, and writing -- each ranging from 2-8. The class of 2019 earned an average SAT score (excluding the essay) of 1068.
SAT Subject Tests
The College Board began offering a series of subject-specific exams in 1937. Today, you may choose from 20 SAT Subject Tests in five broad areas of study: English, history, languages, math, and science. These tests allow you to highlight areas where you excel or make up for lackluster grades on your high school transcript, thereby improving your chances of earning admission to competitive colleges and universities.
SAT Subject Tests Overview
Are they required by colleges.
SAT Subject Tests are typically optional, with students using them to bolster certain areas of their academic record. However, certain postsecondary schools may require or recommend that you submit these scores based on your chosen major.
All SAT Subject Tests span one hour and consist entirely of multiple-choice questions.
When do you take them?
The College Board offers Subject Tests on the same days and at the same locations as the standard SAT. However, not all 20 tests are offered on every test date. Consult this list for specific details.
Where do you take them?
You can take SAT Subject Tests at the same place you sit for the general exam. Find an official testing center near you by visiting the College Board's website .
How much do they cost?
The College Board charges a flat $26 registration fee that enables you to take up to three Subject Tests on a given day. You must pay $22 for each test you take ($26 for each language test with listening). To learn more about fees, go to this page .
How should you study for them?
SAT Subject Tests evaluate your knowledge of 20 specific areas at a high school level. The College Board recommends that you prepare for these exams by taking relevant courses. Companies like Varsity Tutors provide free practice tests.
Like the standard SAT, Subject Tests are scored on a scale of 200-800. You can find scoring percentile ranks for the 2017-2019 graduating classes by reading this official report from the College Board .
First introduced in 1959, the ACT (or American College Testing ) assesses a student's college readiness in English, reading, math, and science. Colleges and universities use these scores as common data points with which to evaluate applicants. You can learn how to maximize your performance by checking out our ACT Prep Guide .
ACT Overview
In general, four-year universities in the Midwest and Southern U.S. prefer the ACT over the SAT. Some institutions may also require you to submit the optional writing score.
The ACT lasts two hours and 55 minutes and breaks down into English, math, reading, and science sections. The optional essay portion takes an additional 40 minutes. With the exception of the essay, the ACT consists entirely of multiple-choice questions.
You can take the ACT as early as sixth grade. However, most students take the test during their junior year. The ACT is offered every year in September, October, December, February, April, June, and July. You can register for the test through the ACT's official website .
Some high schools facilitate ACT testing on site. You may also take the test at any of the official test center locations scattered across the U.S., U.S. territories, and Puerto Rico.
The general ACT costs $55 ($70 if you want to include the essay section). You can register after the formal deadline by paying a $30 late charge. Visit the ACT website for more information on fees.
You can follow the same guidelines mentioned above for the SAT by studying for about five hours a week starting 1.5 months before your test date. If you retake the test, a good rule of thumb is that you should spend about 10 hours studying for each point you want to gain. The official ACT website offers free prep materials and sells official guides.
Each standard ACT section is assessed individually and then combined to form a cumulative score from 1-36. If you take the optional essay portion, you will receive a separate score from 1-12. The average ACT score is 21.
ACT vs. SAT
What's the difference between the act and sat.
The ACT and SAT assess student college readiness and achievement in primary academic areas. Similarities between the two exams include the following:
Both tests are content-based. The exams include sections in English and reading, as well as a math section measuring skills in arithmetic, algebra I and II, geometry, and trigonometry.
Optional Writing
The ACT and SAT both feature an optional essay portion.
Students must figure out the meaning of a word in a sentence based on contextual clues. Due to a recent revision, the SAT no longer features questions requiring students to select the best vocabulary word.
Timed Sections
Each section must be completed within predetermined time constraints.
Both exams allow roughly three hours of total testing time; the additional essay sections add 40-50 minutes for those who choose to participate.
Number of Multiple-Choice Answers
Both the ACT and SAT now offer four possible answers for all multiple-choice questions. The SAT previously offered five.
No 'Wrong Score Penalty'
Currently, the ACT and SAT exams only award points for correct answers and do not penalize students for incorrect answers.
Test Availability
Though test times vary by location, both exams are typically available on six dates throughout the year. However, the COVID-19 pandemic has affected some test dates.
Despite these similarities, there are several major differences between the two exams. The ACT measures overall educational development, while the SAT focuses more on testing logic and problem-solving skills.
How Do I Compare My ACT Score and SAT Score?
The maximum score on the ACT is 36, while the maximum SAT score is 1600. Comparatively, each point on the ACT represents 40-50 points on the total score of the SAT. For example, an ACT score of 35 is generally equivalent to an SAT score of 1540-1590.
The average ACT composite score in the U.S. during the 2017-2018 calendar year was 20.8 points. The average total SAT score in 2018 was 1068 points.
Should I Take Both the ACT and the SAT?
Generally, colleges and universities that require standardized test scores accept either the ACT or SAT. Some schools recommend taking both tests and submitting whichever score is higher, whereas others advise against this practice because splitting time studying for two tests may lower your overall scores on both.
The decision to take both the ACT and SAT depends on your specific academic strengths. To make the most of your scores, consider potential advantages you might have by taking one test over the other.
Which Test Should I Take?
If you excel at science ....
If your math skills (particularly in trigonometry) are more advanced.
If your grammar and punctuation skills are advanced.
If you have an easier time with multiple-choice math problems.
You should take the ACT.
If you excel at writing ...
If you can decipher multi-faceted, wordier questions.
If your vocabulary skills are more advanced.
If you can answer non-multiple-choice math problems with ease.
You should take the SAT.
If you have advanced time-management skills ...
If you perform well under pressure.
If your writing skills are advanced.
If your English language skills are advanced.
You can take either test.
If you are still unsure which test is right for you, the Princeton Review offers a free quiz that can help.
The PSAT, or Preliminary Scholastic Assessment Test , is a shortened version of the SAT, which students typically take in 10th or 11th grade. Also known as the National Merit Scholarship Qualifying Test, the PSAT allows you to practice for the SAT and gain National Merit distinction.
PSAT Overview
No. However, by taking the test, students can participate in the College Board's Student Search Service, which connects them with participating schools.
The PSAT is a multiple-choice assessment that lasts two hours and 45 minutes. Students spend 25 minutes on the math with no calculator section, 45 minutes on the math with a calculator section, 35 minutes on the writing and language section, and 60 minutes on the evidence-based reading section.
You can take the PSAT every autumn -- usually in October. The College Board offers a primary date, a Saturday session, and an alternative option. You may find the 2020 test dates by visiting the official website.
You register to take the PSAT at your own high school by speaking with a counselor. If your school does not offer the test, you can take it at a nearby high school.
The PSAT costs $17. Your school may pay part of the cost or the entire amount. Fee waivers are available to low-income 11th graders.
Should you study for it?
Because the PSAT is similar to the SAT, you can study for this preliminary test by using the same tools and guides. Khan Academy offers a free practice test.
The PSAT is scored on a scale of 320-1250. To qualify as a National Merit Scholar , you need to perform in the top 1% in your state.
Advanced Placement (AP) tests are college-level assessments students can take after completing the relevant high school course. The College Board provides over 35 AP options, including music theory, English literature and composition, statistics, Chinese language and culture, and environmental science .
By earning a high score on an AP test, you can gain college credit, which helps save time and money in the long run.
AP Tests Overview
Are ap tests required by colleges.
Postsecondary schools do not require AP tests as part of the admissions process. However, by earning high AP scores, you can opt out of general education and major prerequisite coursework.
AP tests vary in length, but usually last 2-3 hours. Depending on what exam you take, expect to encounter multiple-choice and/or free response questions. For details on individual AP tests, consult the College Board .
AP tests are offered each May. You can find specific test dates through the official website. Register for the exam through the My AP online portal and talk to your school's AP coordinator about paying fees.
Students typically take AP tests at their high school. If you are homeschooled, contact AP Services .
The majority of AP tests cost $94 if you reside in the U.S, U.S. territories, or Canada. They cost $124 if you live anywhere else. You incur a $40 late fee if you order an exam between November 16 and March 13.
Because you usually take an AP test after completing relevant coursework, you should already have prep materials handy. Take 1-3 months before the test date to review content, familiarize yourself with the question types, and take a few practice exams.
For most AP tests, your overall performance is a weighted combination of individual section scores. You will ultimately receive a 1-5, with most colleges offering credit for a score of 4 or better.
The College-Level Examination Program was launched in 1967 as a way for military personnel and adult learners to obtain degrees while maintaining work and family responsibilities. Today, any individual can take one of 34 CLEP exams to earn college credit at more than 2,900 postsecondary schools in the United States.
CLEP Overview
Like AP tests, CLEP exams are not required by higher education institutions. These exams cover five broad categories: business, composition and literature, history and social sciences, science and mathematics, and world languages.
Most CLEP exams take 90-120 minutes and consist entirely of multiple-choice questions with five possible answers. Some of these tests require you to write answers, to which you will receive separate scores.
The College Board offers CLEP test dates each month at locations across the United States. After obtaining a registration ticket , you have six months to take the exam.
You can take CLEP exams at any one of the roughly 2,000 civilian and military testing centers. The College Board offers a searchable database you can use to find nearby locations.
All CLEP exams cost $85, which you can pay online through the official College Board website. After completing registration, you should contact a local testing center to confirm a date and time to take the test.
You should spend at least 20 hours studying for your CLEP exam. Through Modern States , you can sign up for free preparation courses. The College Board also offers online resources and practice tests.
Computers score multiple-choice questions on the CLEP exams, while two or more English professors evaluate essays. You will receive a cumulative score from 20-80. Each college maintains its own CLEP policies. You usually need to earn at least a 50 to receive credit.
The Test of English as a Foreign Language (TOEFL) is a common entrance exam that non-native speakers must take to attend colleges and universities in English-speaking countries. You may also need to submit TOEFL scores when applying for study abroad programs or international employment. Rather than testing conversational/casual English, the TOEFL assesses a student's competencies in formal, academic language and college-level vocabulary.
TOEFL Overview
The majority of higher education institutions in the U.S. require the TOEFL or IELTS for students hailing from countries where English is not a major language. Confirm your school's English language requirements with an advisor.
The TOEFL includes reading, listening, speaking, and writing sections. The first two sections feature multiple-choice questions. The last two sections include independent and integrated tasks that test your ability to understand English and formulate your own thoughts on a particular subject.
You can take the TOEFL on 60 days throughout the year at authorized testing centers worldwide. Pick a test date that is at least 2-3 months before your application deadline. To register, visit the official Educational Testing Service (ETS) website.
You can take the TOEFL at any authorized testing center. Use this search tool to find upcoming test dates and locations near you.
The cost to take the TOEFL is usually $200. You will pay an additional $40 for registering late and another $60 to reschedule your exam date. Consult this table for additional fee information.
In general, you should spend two months preparing for the exam. The official ETS page and websites like Magoosh offer free practice tests.
You will receive four scaled section scores (ranging from 0-30) and a total score (ranging from 0-120). In 2017, the average overall TOEFL score was 84. You can view how the data breaks down by reviewing the official ETS report .
Do All Colleges Require Entrance Exams?
Entrance exams like the ACT and SAT provide streamlined and data-supported means for colleges and universities to evaluate your academic capabilities. However, higher education increasingly eschew standardized testing, opting for more holistic methods of student evaluation. This opt-out movement continues to gain momentum as concerns over the effectiveness and equity of college entrance exams grow.
Students who want to bypass standardized testing often enjoy a variety of options.
Today, students who want to bypass standardized testing often enjoy a variety of options. To recruit a diverse array of learners, online colleges generally do not require entrance exams. Learners who want to enroll in campus-based programs should seek out test-flexible schools. In lieu of test scores, these institutions may allow applicants to prove academic preparedness through factors like professional experience and leadership accomplishments.
Online Test Taking
Many entrance exams, including the SAT and CLEP, allow students to complete the entire test on a computer at a designated location. Online test taking will continue to evolve as these companies seek to decrease operational costs by eliminating the need for testing centers and on-site proctors.
In response to the COVID-19 pandemic, standardized test companies are scrambling to provide remote options. The College Board is currently working on several online SAT tests, although they have decided to delay plans for an at-home digital SAT. However, the ACT still plans to let students take the test at home should widespread quarantine measures remain in effect in the fall of 2020.
Adaptive Test Taking
Sometime in the future, college entrance exams may move toward computerized adaptive testing. The quantitative and verbal sections of the GMAT and GRE already use adaptive testing.
With adaptive testing, each student essentially takes a different test.
With adaptive testing, each student essentially takes a different test. Every answer a student provides influences the subsequent question. If an answer is correct, then the test moves on to a more challenging set of questions. Alternatively, if an answer is wrong, the test holds off on asking the student harder questions.
Adaptive testing can better gauge a student's abilities. Each student's final score measures not only their correct answers, but also the particular items the student answered right or wrong.
Given that adaptive testing bases the next question on the previous answer, a student cannot skip or bookmark a question and return to it later. When students are stumped on a question, they should take time to figure out the answer. While a quick guess could end up being correct, it could also lead to more difficult questions.
How to Study for College Entrance Exams
To prepare for college entrance exams, you can use a variety of tools, many of which are free. Check for resources in your community, especially at local libraries where you can borrow ACT and SAT prep books. High schools benefit from their students' strong performance on standardized tests and often provide review sessions and peer tutoring.
Websites like Khan Academy and Test Prep Practice enable you to access tutorials, tips, and practice tests online. You can also access free practice tests through the College Board's website and other official test sites. If you want to pay for dedicated support, popular test prep companies include The Princeton Review and Kaplan.
What to Expect on Test Day
The following section covers a few tips you should follow to effectively prepare for test day, including what to do the night before and what to bring the day of.
Things to Bring With You
Check Circle Printed admission ticket and photo ID
Check Circle Approved calculator
Check Circle Two No. 2 pencils
Check Circle Water and snacks
Things to Leave at Home
X Circle Cell phones
X Circle Unapproved calculator
X Circle Highlighters and colored pens
X Circle Books, pamphlets, dictionaries, and other prohibited materials
Test Day Schedule
Planning ahead for your exam is very important. Following a detailed itinerary for your test day (beginning with the night before) can help you alleviate stress and head into the exam with confidence. We have included a model schedule below to help you plan for your exam.
The Night Before
A good night's rest is essential before you take your exam. Sufficient sleep is linked to focus, energy, stamina, and cognitive abilities. Ideally, you will have studied for weeks leading up to the testing date and you will not need to cram the night before your exam. Be confident in your exam prep and try to relax the evening before your exam.
Check Circle Go to bed at a reasonable time
Check Circle Set at least one alarm
Check Circle Relax
Check Circle Get everything organized the night before
Don'ts
X Circle Stay up late
X Circle Take sleeping aids (unless part of your normal routine)
X Circle Study for the exam
X Circle Wait until the morning to get organized
Morning of the Test
If you have organized everything (e.g., clothing, car keys, and directions to the testing center) the night before your exam, then the morning of your test should be fairly relaxed. Check all of your testing equipment before you leave the house. Eat a well-balanced meal that will not upset your stomach and limit your coffee intake; caffeine can cause added anxiety.
Check Circle Get up at a reasonable hour
Check Circle Check your exam materials
Check Circle Eat a healthy breakfast and limit your caffeine
Check Circle Relax and leave the house with enough time to arrive at the testing center a few minutes early
X Circle Get up too early
X Circle Leave the house without ensuring your materials are in working order
X Circle Eat or drink anything you don't normally consume
X Circle Cram or leave the house without sufficient travel time
Upon Arrival
Plan to arrive at the test site by 8 a.m. at the latest. Once you arrive, present your admission ticket and (if applicable) ask where you can store your bags. Wait to be seated by a test supervisor. The test will begin between 8:30 a.m. and 9 a.m. The test supervisor will give verbal instructions once it is time to get started.
After the Test
Congratulations! Do not overthink your performance. Follow the test coordinator's instructions, pack up your belongings, and head home (or out to celebrate). Be sure to check your online account in the days following your exam to see if your scores have been posted, and contact the testing organization if you think there might be an error or discrepancy with your results.
Comparing Scores
On top of your cumulative score (1-36 on the ACT and 400-1600 on the SAT), you should figure out your percentile rank among your test-taking cohort when determining your overall performance. The College Board offers a comprehensive guide to understanding and comparing your score. The ACT also publishes reports to help you analyze your performance in relation to your peers.
In general, you want to score in the upper end of your prospective school's percentiles. Most colleges publish a 25th-75th range to reflect the test score distribution of the incoming class. Half of the admitted students scored between these two numbers, while 25% scored above and 25% scored below.
Should I Retake My Exam?
You can retake any of the exams discussed in this guide, although there may be some restrictions regarding how often you can retake a test within a period of time. For example, you cannot take the TOEFL more than once within a three-day period.
The College Board recommends that you take the SAT at least twice, planning carefully around deadlines.
Students who retake a standardized exam generally perform better on their second try because they have experience with the content and test-taking process. Because retakes are common, colleges and universities almost always use your best scores. Some schools even practice superscoring, taking the best results from individual test sections, even if they were earned on different dates.
Explore More College Resources
Sat prep guide.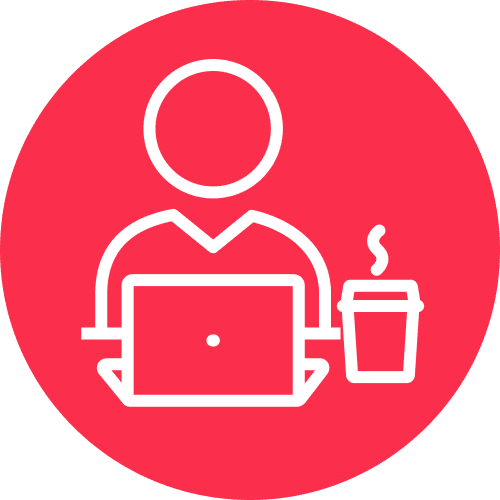 ACT Prep Guide
Compare Your School Options
View the most relevant schools for your interests and compare them by tuition, programs, acceptance rate, and other factors important to finding your college home.
5 minute read
College Admissions Tests
The act, the sat, test scores and their relationship to admissions selectivity.
The ACT Assessment and SAT are the most popular college entrance tests administered in the United States.
The ACT Assessment, formerly called the American College Test, is a standardized examination required by many colleges and universities in the United States for admission to their undergraduate degree programs. The test was developed in 1959 to measure the academic abilities of prospective college students and provided an alternative to the SAT. The ACT is a two-hour and fifty-five-minute multiple-choice exam that measures English, mathematics, reading, and science reasoning skills. Students are also required to complete two questionnaires that cover the courses they have taken, their grades and activities, and a standardized interest inventory. The test battery includes four parts: (1) a 45-minute, 75-item English test; (2) a 60-minute, 60-item mathematics test; (3) a 35-minute, 40-item reading test; and (4) a 35-minute, 40-item science reasoning test. Each of the tests is scored on a scale from one to thirty-six; the four scores are combined into a composite score of one to thirty-six. Most students who take the test score within the range of seventeen to twenty-three.
Most students take the ACT during the spring of their junior year or at the beginning of their senior year. Students are allowed to take the test more than once, and most colleges and universities count the highest score reported. Students may designate the colleges and universities to which their scores should be reported.
The SAT, formerly called the Scholastic Aptitude Test and later the Scholastic Assessment Test, is an examination that is required by some of the higher education institutions within the United States for admission to their undergraduate degree programs. The SAT dates to the early 1900s when Ivy League schools formed the College Entrance Examination Board (College Board). The purpose of the board was to simplify the application process for students who were required to take a different entrance exam for each college they applied to. The SAT was designed as a standardized entrance exam for the College Board that required students to write out answers and compose essays.
In the early 1990s the test was redesigned to measure verbal and mathematical reasoning through multiple-choice questions. The revised SAT includes two separate divisions of the exam: the SAT I, which is a general test of verbal and math ability, and the SAT II, which tests knowledge in specialized subjects chosen by the student. The verbal and math portion of the test devotes seventy-five minutes to the verbal section and sixty minutes to the mathematics section. The verbal portion comprises three kinds of questions, as noted by Alexandra Beatty and colleagues in 1998: (1) analogy questions, which assess "knowledge of the meaning of words," ability to see a relationship in a pair of words, and the ability to recognize a similar or parallel relationship; (2) sentence completion questions, which assess "knowledge of the meaning of words" and "ability to understand how the different parts of a sentence fit logically together"; and (3) critical reading questions, which assess "ability to read and think carefully about several reading passages" (p. 18).
The mathematics section of the test assesses how well the students understand mathematics, how well they can apply what is known to new situations, and how well they are able to use the knowledge they have acquired to solve difficult mathematical problems. Each of the sections generates a score on a scale of 200 to 800, with the combined scores ranging from 400 to 1,600. Nationwide, average scores on both the verbal and math sections of the test are approximately 500.
Test Scores and Their Relationship to Admissions Selectivity
There is some misunderstanding pertaining to the validity and importance of college entrance test scores. While test scores weigh heavily in admissions decisions, they are not the only variable that is considered in admitting a student to even the most selective institution of higher learning. Most colleges and universities use the test scores as a means of assessing a candidate for admission. Other criteria included in this assessment are the high school grade point average (GPA), rank in class, record of extracurricular and service activities, letters of recommendation, applicant's essay, evidence of persistence, and interviews, which assist the college or university in determining the applicant's maturity, determination, personality, and character. High school GPAs are considered a "soft" measure because grading standards range as widely as they do in college. Nevertheless, GPAs are considered more important than test scores because they are inclusive of several years of performance, not just a few hours of testing.
The combination of high school GPAs and ACT or SAT test scores is very useful in determining admissions because it provides different kinds of information about the academic performance of students. Test scores and GPAs provide reliable and efficient information that is very useful to many admissions counselors. Test scores were not designed, however, to be a comprehensive approach to all factors that influence success in college. Admissions personnel rely as much on high school GPAs or class rank as they do on test scores, and the predictor of college success is higher for both numbers together than for either one alone.
The ACT and the SAT can be very helpful in assisting colleges in admissions selectivity when there are more applicants than the college can accept. The colleges believe that the tests are one excellent means of helping them to make a better selection of the candidates who apply. For instance, colleges that specialize in the liberal arts and humanities would seek students with higher scores in verbal aptitude and lower scores in mathematics aptitude, whereas engineering colleges would seek students with high scores in mathematics aptitude and lower scores in verbal aptitude.
Over the years, college entrance tests have improved considerably. Colleges and universities have determined that students who do well on the tests have the ability to succeed in college. These tests, however, are indicators only of a student's ability to do college work; they cannot measure perseverance and interest in learning.
See also: C OLLEGE A DMISSIONS ; C OLLEGE E NTRANCE E XAMINATION B OARD , T HE ; C OLLEGE F INANCIAL A ID ; C OLLEGE S EARCH AND S ELECTION .
BIBLIOGRAPHY
N ATIONAL R ESEARCH C OUNCIL. S TEERING C OMMITTEE FOR THE W ORKSHOP ON H IGHER E DUCATION A DMISSIONS . 1998. Myths and Tradeoffs: The Role of Tests in Undergraduate Admissions, ed. Alexandra Beatty, M.R.C. Greenwood, and Robert L. Linn. Washington, DC: National Academy Press.
O WEN , D AVID . 1999. None of the Above: The Truth behind the SATs, revised edition. Lanham, MD: Rowman and Littlefield.
W ECHSLER , L OUIS K.; B LUM , M ARTIN ; and F RIEDMAN , S IDNEY . 1967. College Entrance Examinations. New York: Barnes and Noble.
S USAN W EST
Additional topics
College Athletics - History Of Athletics In U.s. Colleges And Universities, Academic Support Systems For Athletes - THE ROLE AND SCOPE OF INTERCOLLEGIATE ATHLETICS IN U.S. COLLEGES AND UNIVERSITIES
College Admissions - The Admissions Process, Application Options, Weight of Credentials
Education Encyclopedia - StateUniversity.com Education Encyclopedia: Classroom Management - Creating a Learning Environment to Association for Science Education (ASE)
Taking the MCAT® Exam
New section.
The Medical College Admission Test® (MCAT®), developed and administered by the AAMC, is a standardized, multiple-choice examination created to help medical school admissions offices assess your problem solving, critical thinking, and knowledge of natural, behavioral, and social science concepts and principles prerequisite to the study of medicine.
Register for the MCAT Exam
Get Your Test Scores
MCAT Official Prep Hub
The Medical College Admission Test® (MCAT®) is a standardized, multiple-choice examination designed to assess your problem solving, critical thinking, and knowledge of natural, behavioral, and social science concepts and principles prerequisite to the study of medicine.
Preparing for the MCAT® exam takes time and dedication. Balancing your preparation with an already busy schedule can be a challenge. The AAMC has resources and practice products to help you no matter where you are in the preparation process.
The MCAT® exam is offered multiple times in 2023 from January and March through September at hundreds of test sites in the United States, Canada, and around the world. Visit our  MCAT COVID-19 page  for updates and information about health and safety protocols.
Part of being as confident and prepared as possible to take your MCAT® exam is knowing what to expect and what is expected of you while at the testing center.
Official MCAT® scores are released 30-35 days after an exam date. To view your scores, click the "Get Your Test Scores" button.
If you have a disability or medical condition that you believe requires an adjustment to standard testing conditions, we encourage you to apply for accommodated testing. 
The AAMC is monitoring COVID-19 guidance from the CDC, WHO, and state and local health authorities. Your health and safety are our priority. We continue to review and modify operations as needed.
Get answers to your questions about MCAT® registration, scores, and more.
Monday-Friday, 9 a.m.-7 p.m. ET Closed Wednesday, 3-5 p.m. ET
Online Contact Form
The MCAT program considers the integrity and security of the exam process to be very important. If you observe any irregular behavior or exam security violations before, during, or after an examination, please call or email the MCAT Security tip line. If you choose to remain anonymous, the AAMC will not disclose your identity unless required by law.  Submit a tip anonymously
Read the MCAT Essentials for Testing Year 2023.
Watch this 2-minute video about the MCAT exam and what it tests.
Get important information, resources, and tips to help you on your path to medical school—delivered right to your inbox each month.
Join an upcoming opportunity to add your voice to conversations around the value of services and resources the AAMC delivers to learners like you.